on saturday, we got an early start (thanks to super helpful kids were were eager to join in the camp packing up duties). our trip was 3.5 hours and happened to pass by augusta, the capital of maine, so the girls and i detoured to visit the capitol building.
we have learned that saturdays are best for capitol building visits. everything is closed and traffic is light. we parked in an actual parking lot behind the building and walked around, only to discover the steps were taped off and we couldn't do much exploring.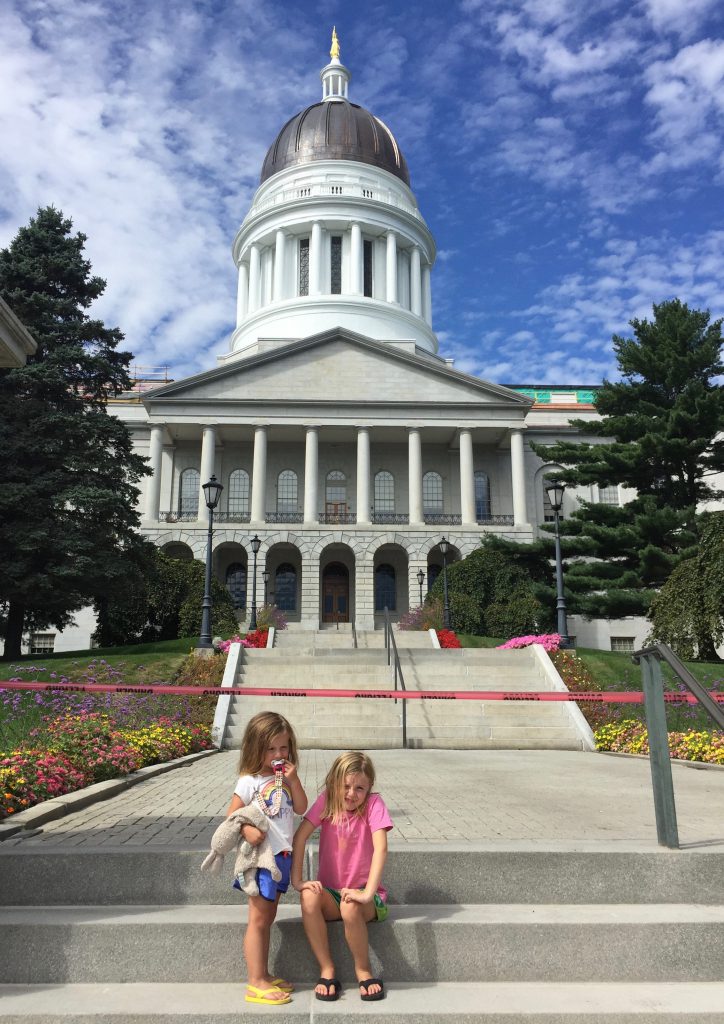 we snapped a couple of pics and got back on the road.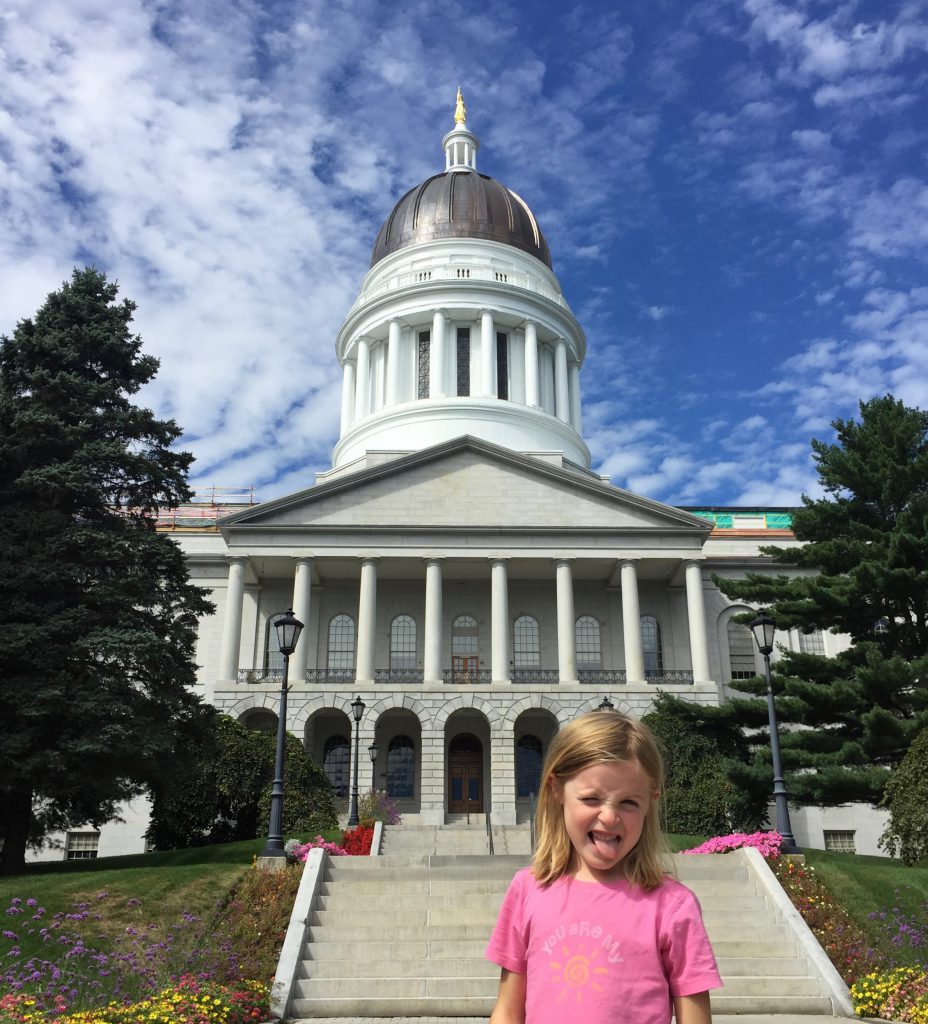 after our slight detour, the gps rerouted us on some backroads to get to our next site. no complaints here. i would much rather travel country roads than on a boring highway. in the middle of nowhere, we stopped for lunch at this tiny little restaurant on the side of the road. we walked in and everyone looked up at us. clearly outsiders. and clearly didn't read the sign that they closed in ONE MINUTE. they insisted on serving us, but our only options were breakfasts (because it was a breakfast only diner). anyhow, it reminded me a lot of the pok-a-dot inside.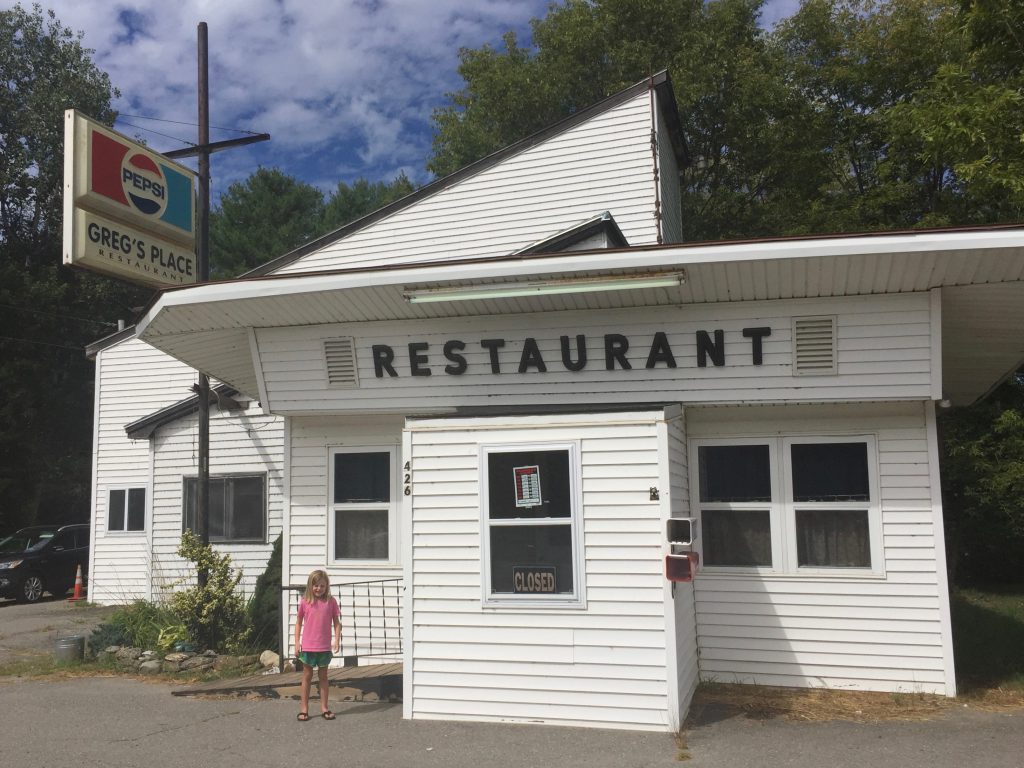 while we were stopped to eat "lunch", derek texted us with bad news. another blown tire. one of the tires we were assured were fine by the tire guy when the LAST one blew out in june. even though this time everything went much more smoothly, we still had to kill some time so we wouldn't get to the campsite hours before derek and the camper.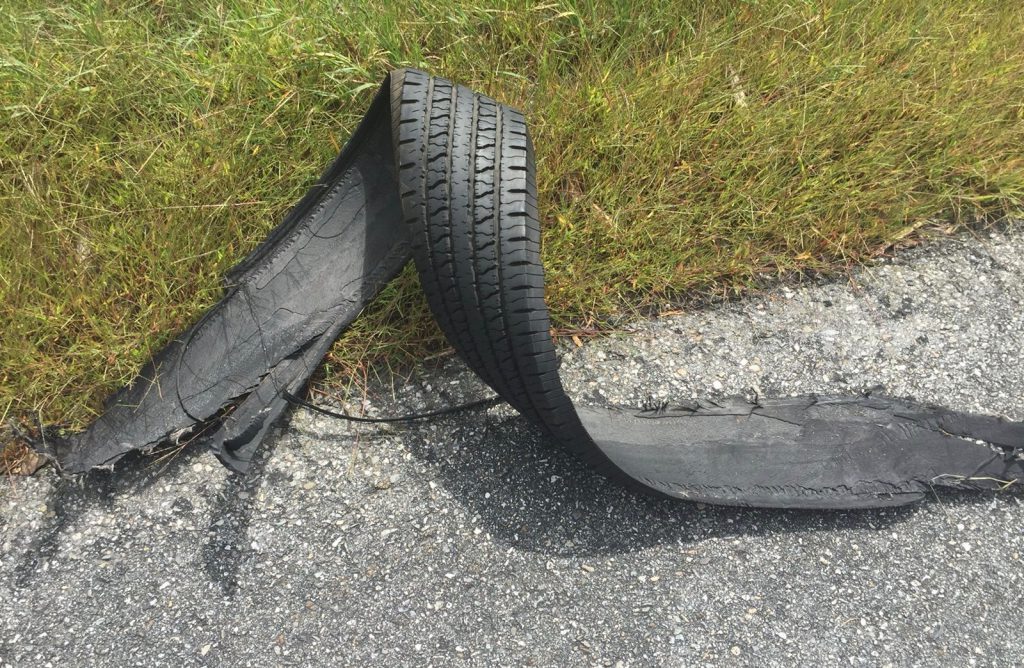 i did some investigating and found a little state park that looked like a good place to kill some time and boy was i right. moose point state park, to be exact. anna and hazel got to work wading in the tide pools looking for creatures.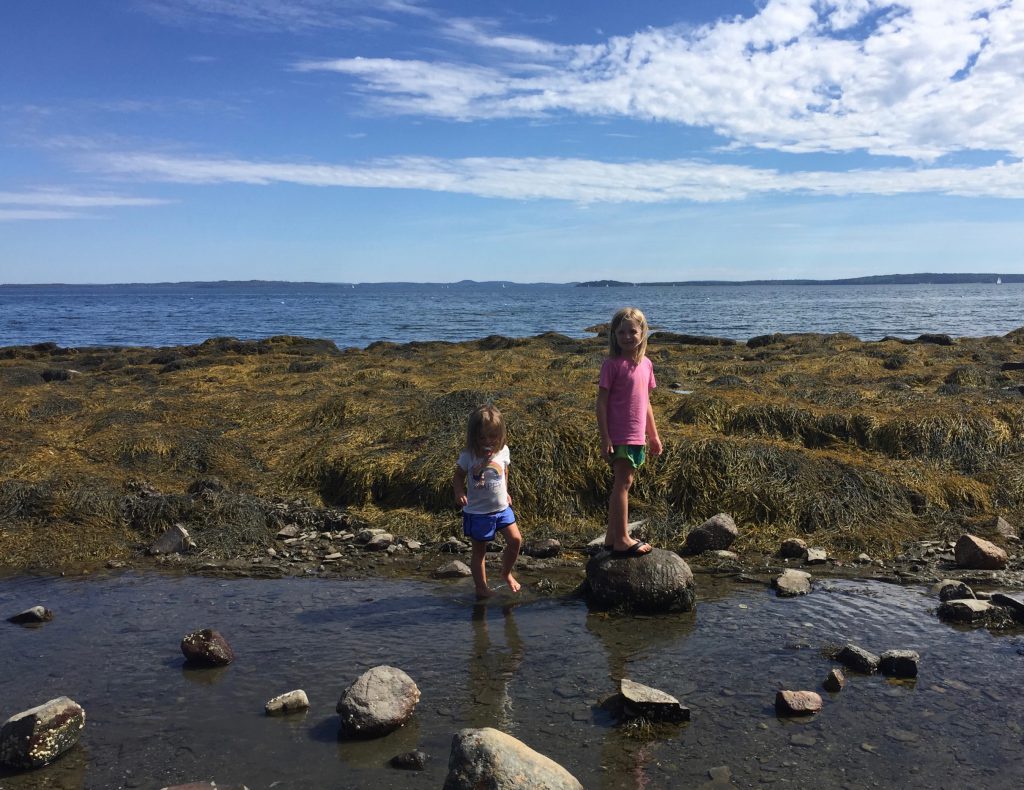 we were on penobscot bay, which made for an incredibly beautiful backdrop.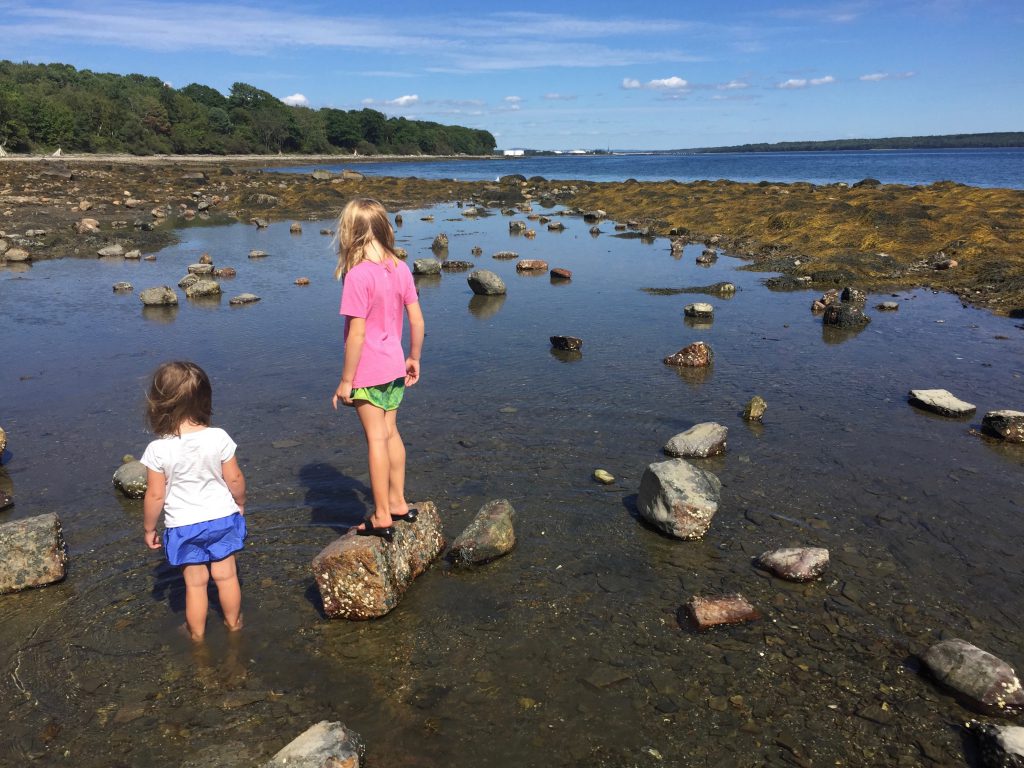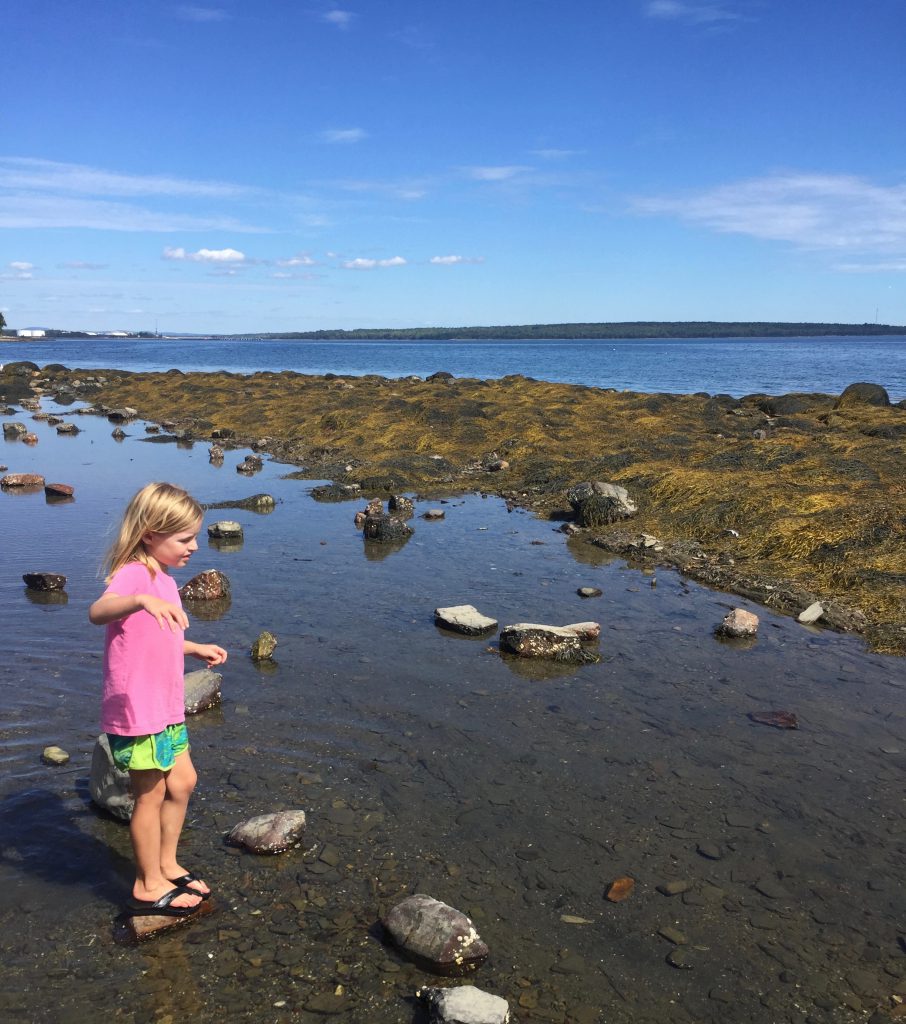 our first creature find was this green crab, and i think he might have been dying, because he wasn't very ambitious when it came to escaping us.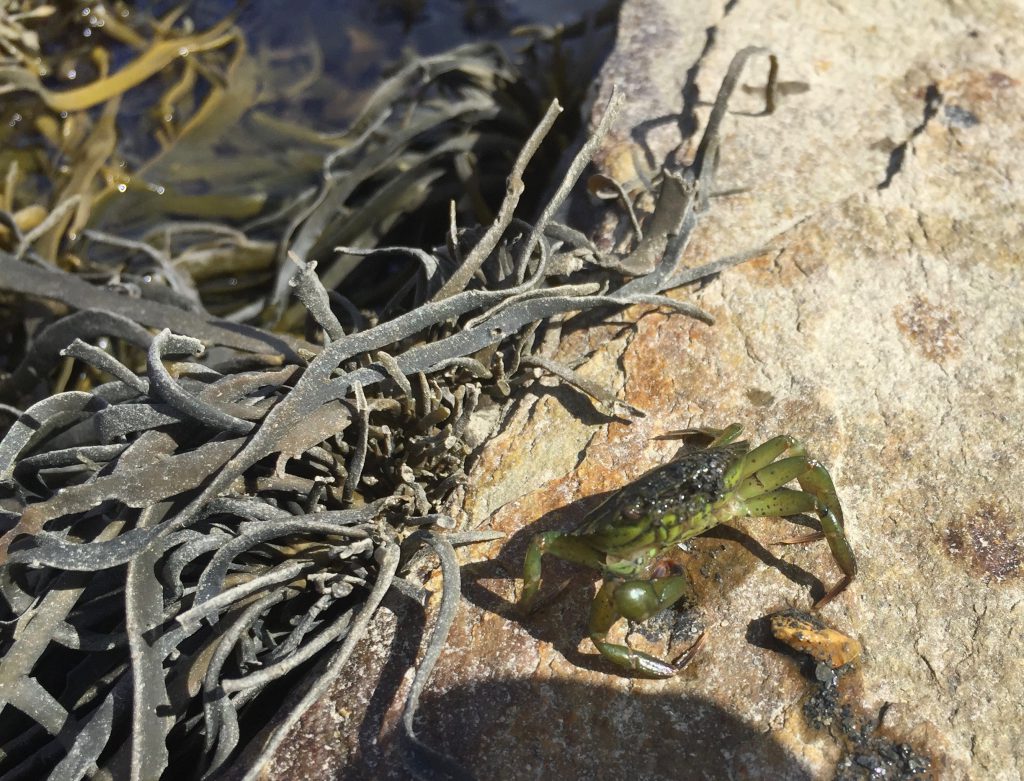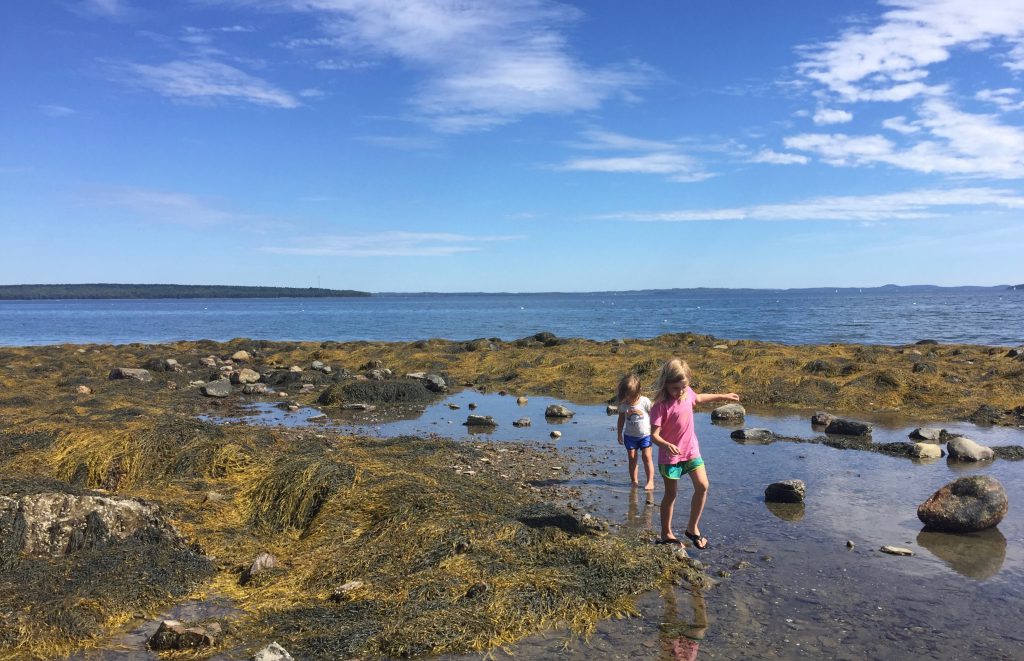 there were a ton of periwinkle snails. the only creatures hazel will pick up. 🙂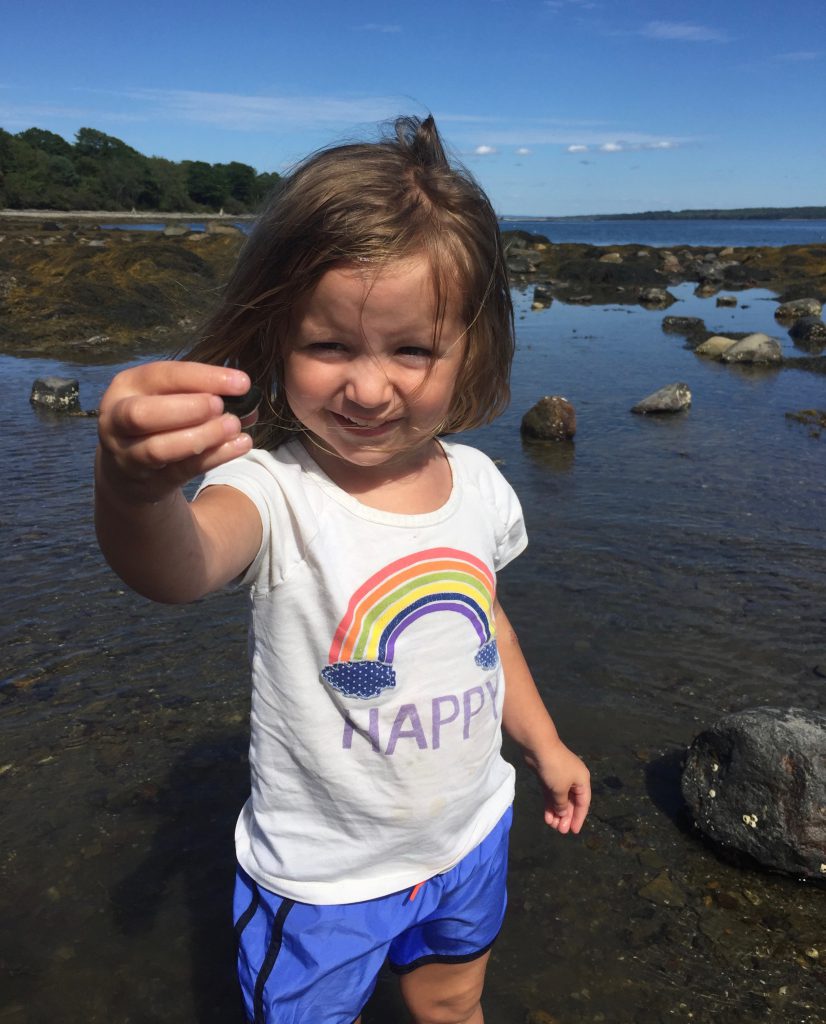 we quickly learned that flipping rocks was the best way to find scampering sea life.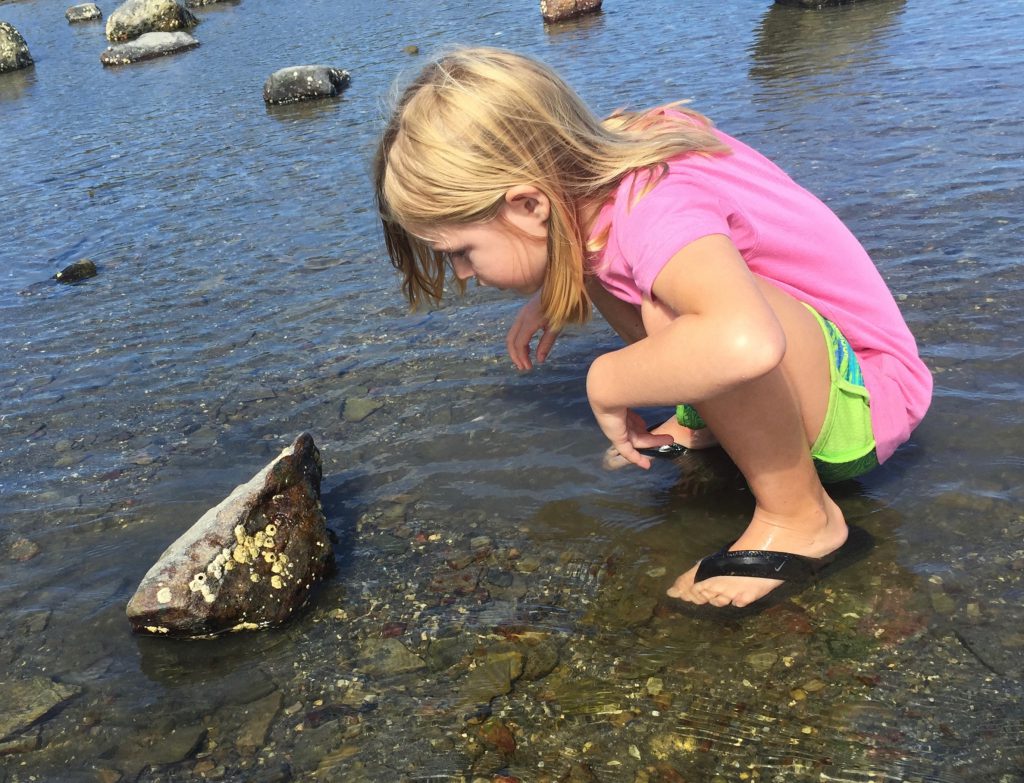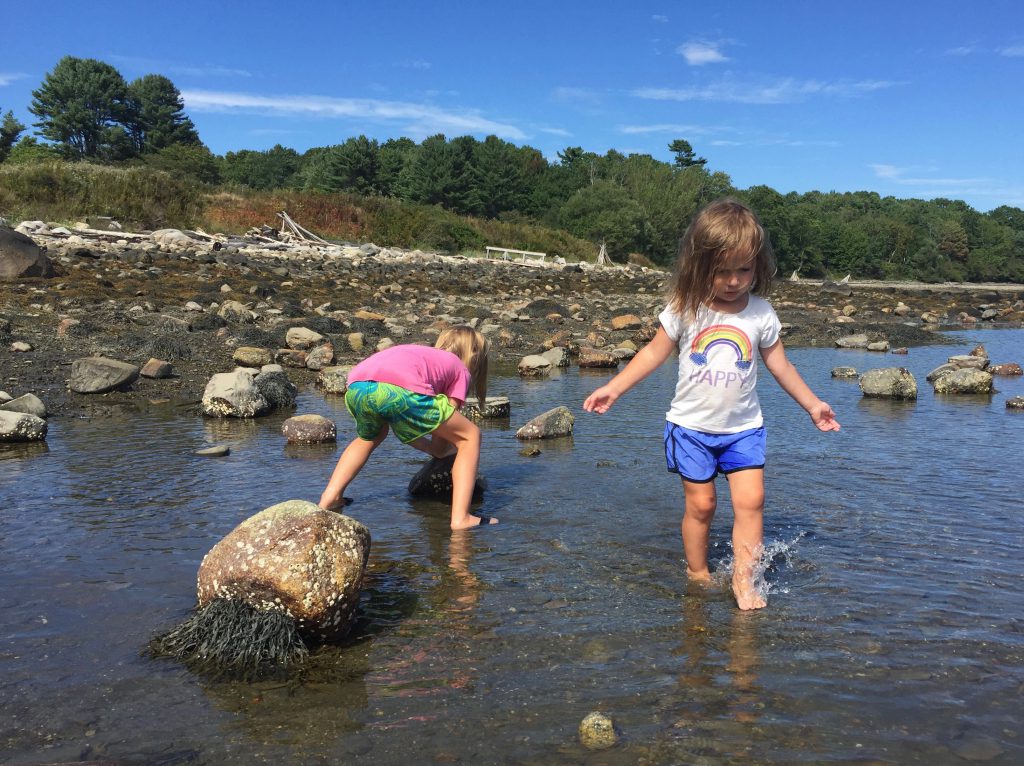 and i quickly gave up trying to keep their clothes dry.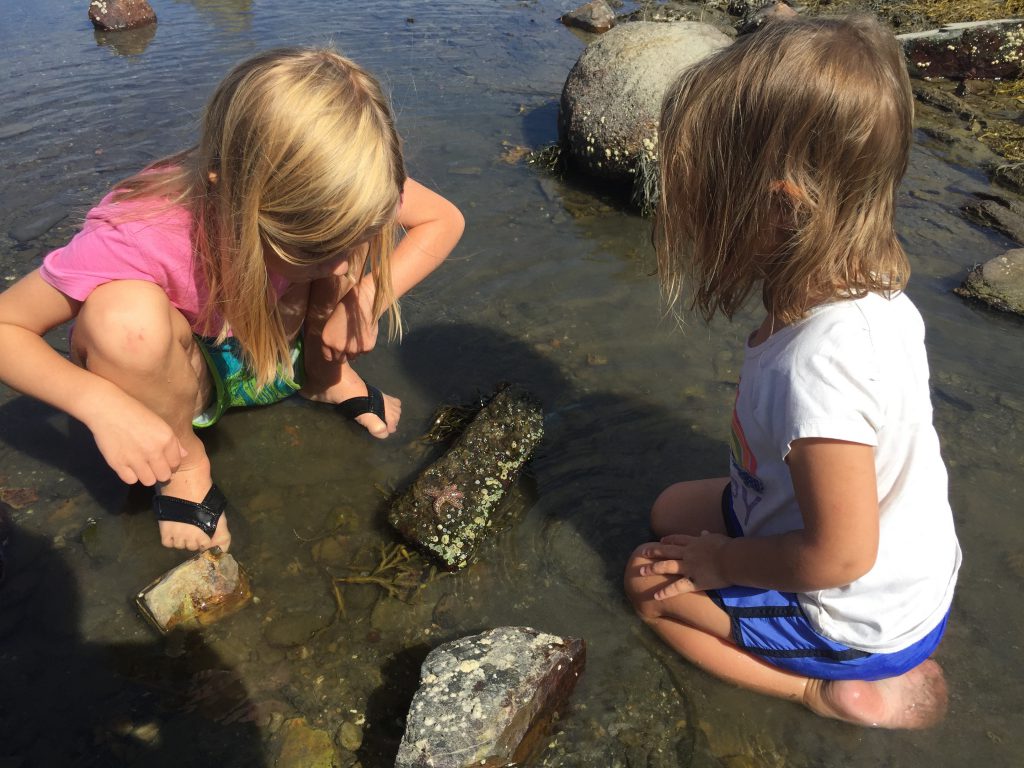 super tiny hermit crab.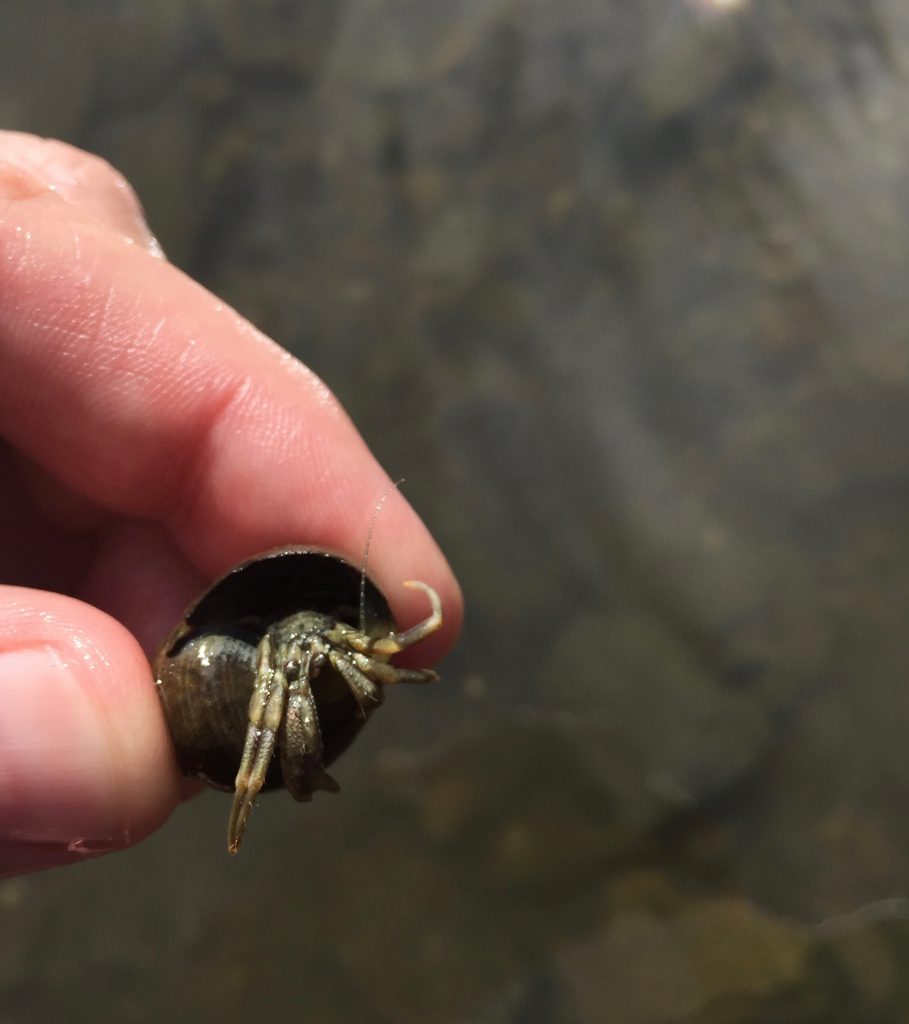 we were super pleased when we flipped a giant rock and found these guys hanging on for dear life.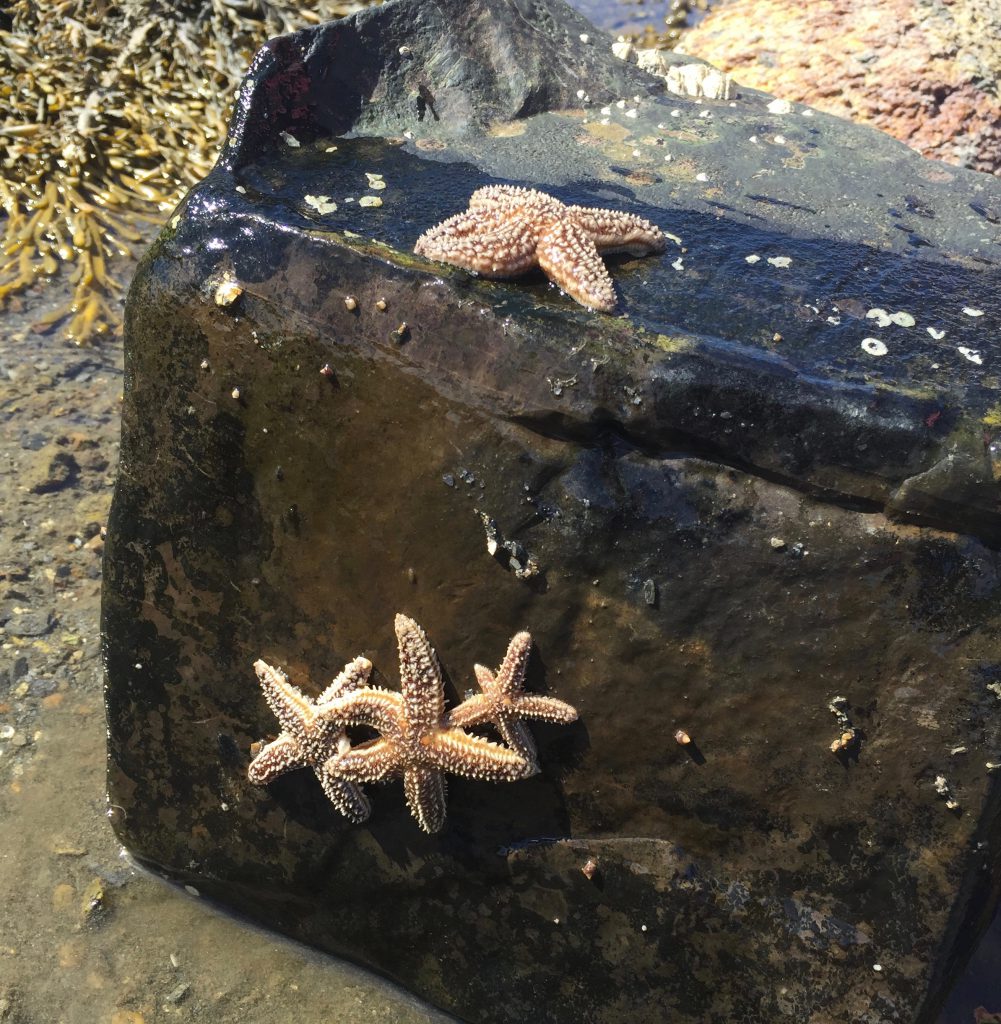 we managed to peel one off for anna to investigate.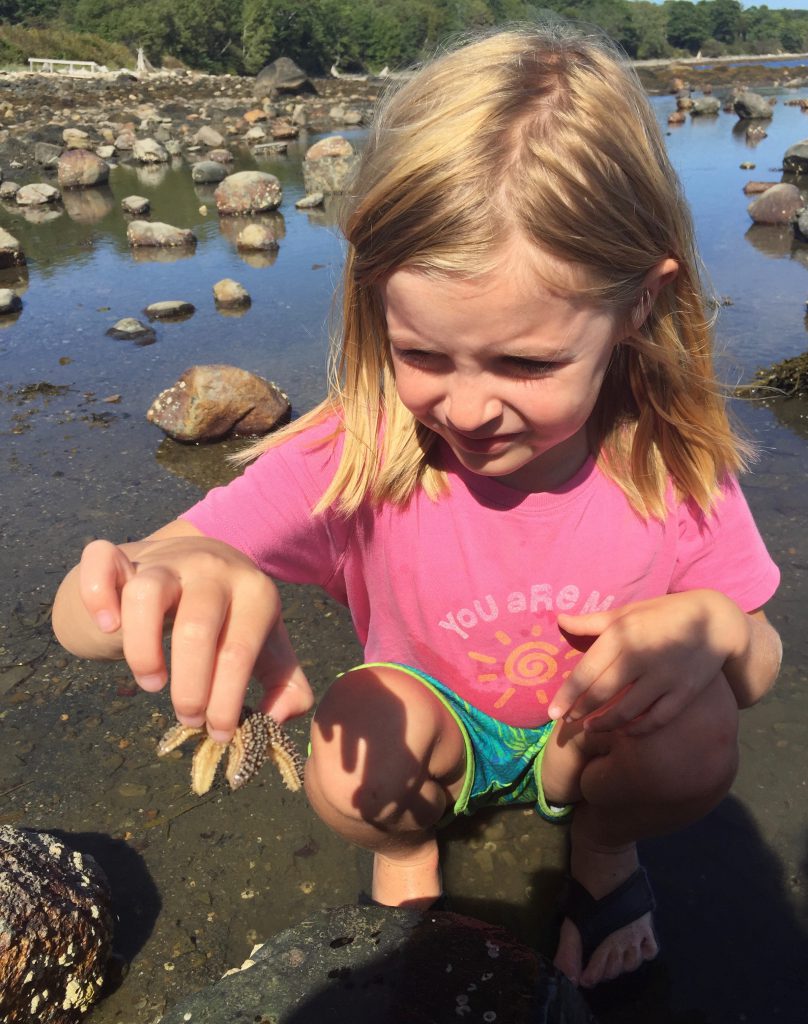 their happy place.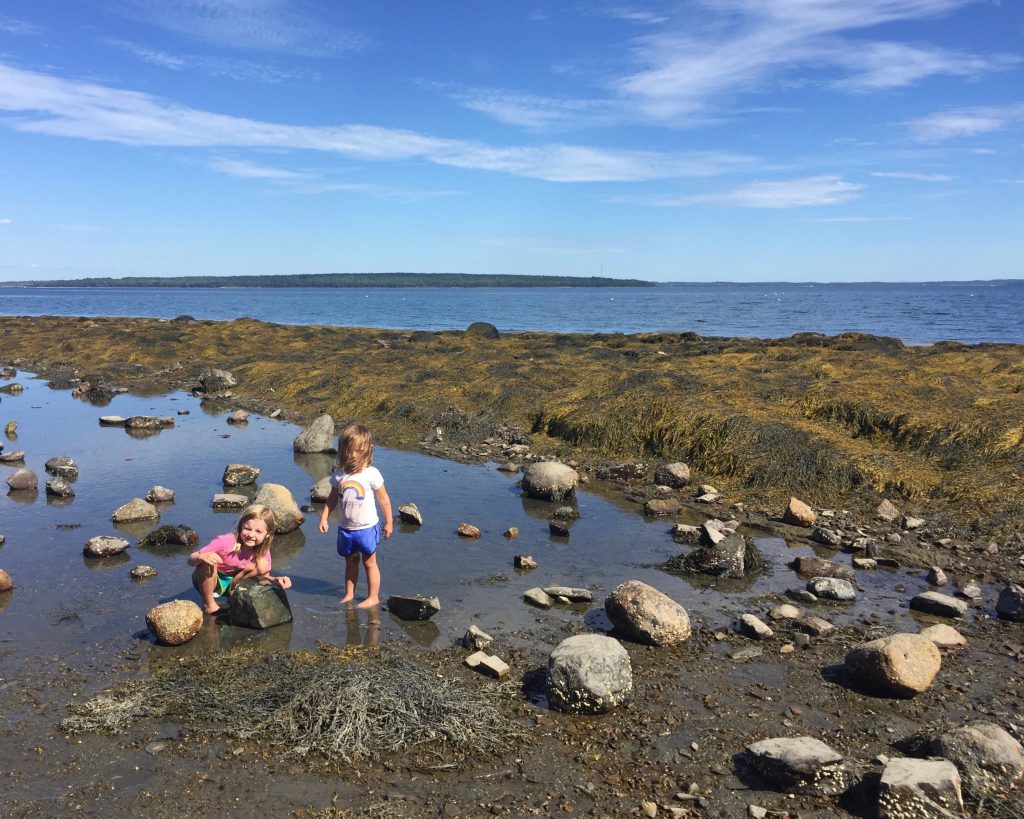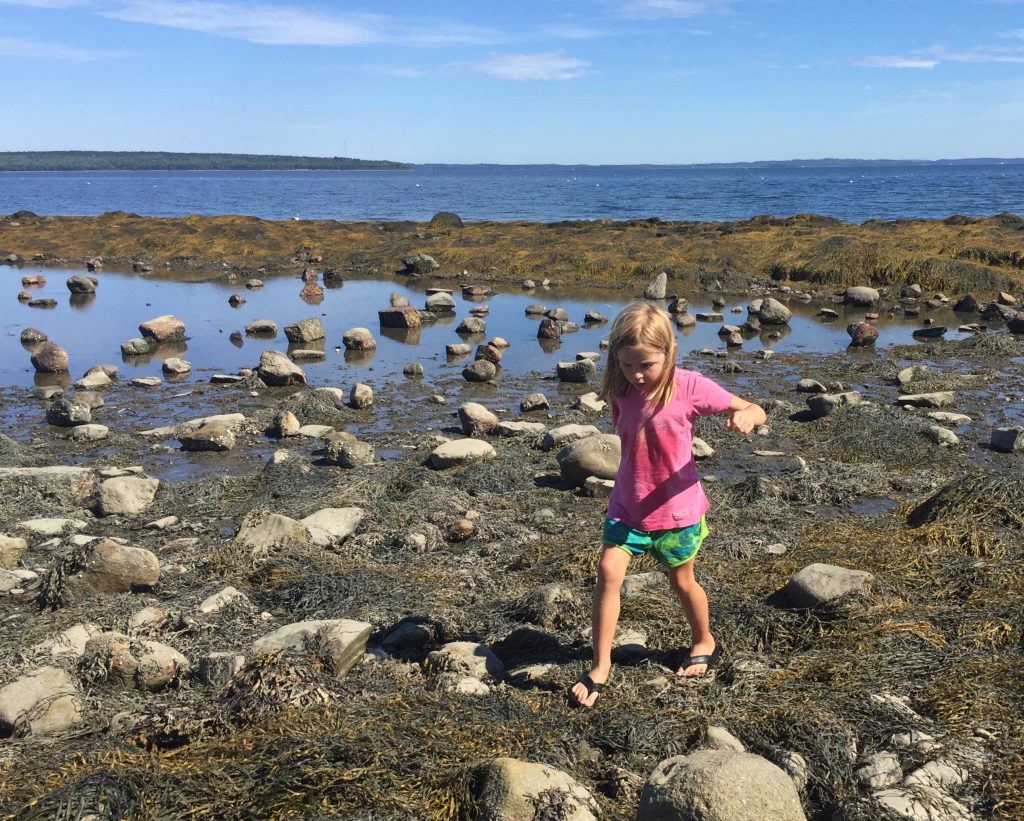 between the parking area and the tide pool, there were many rocks, that needed climbing. hazel told me "mom, i'm just like mowgli!"…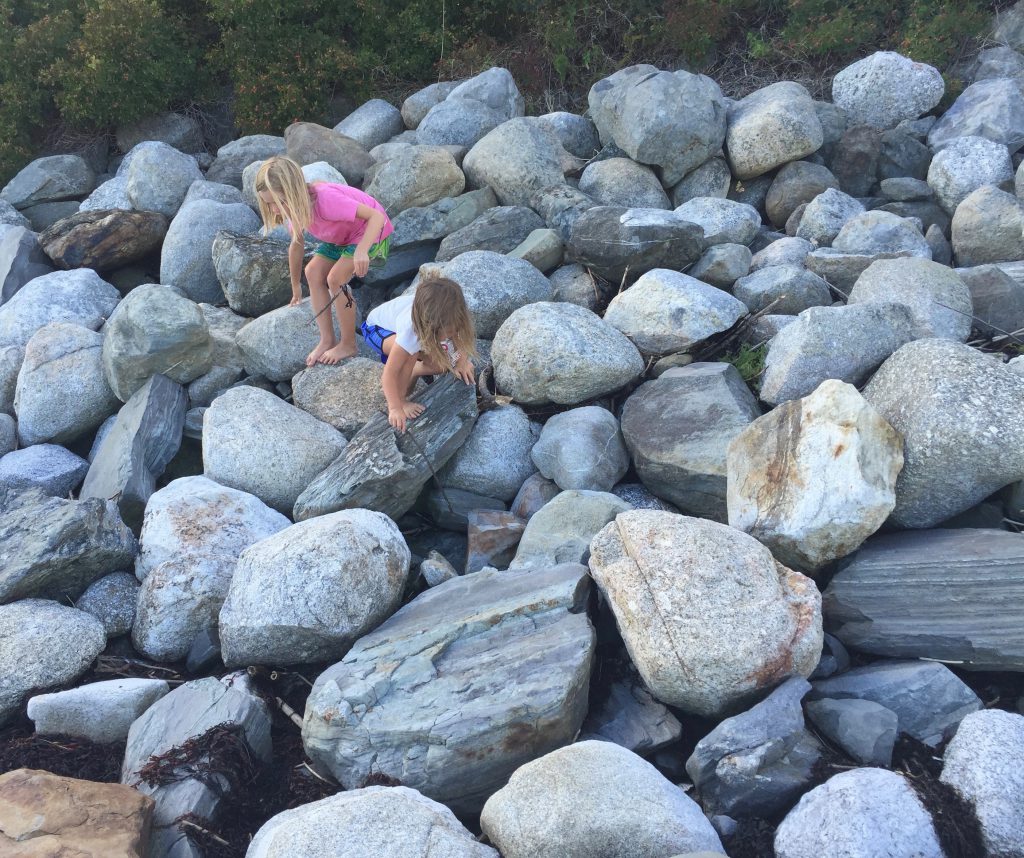 dandelion blowing still perplexes her.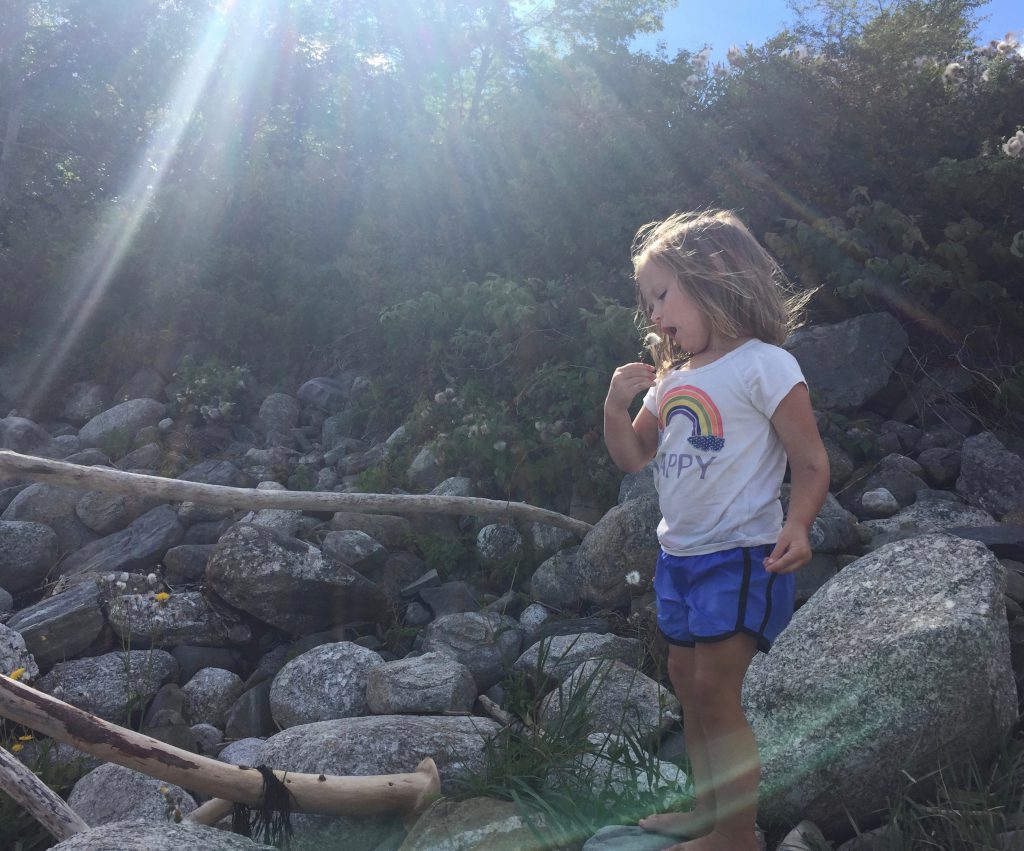 once we got the call from derek that he was on his way, we got back on the road, with a few minor stops for sightseeing (the penobscot narrows bridge).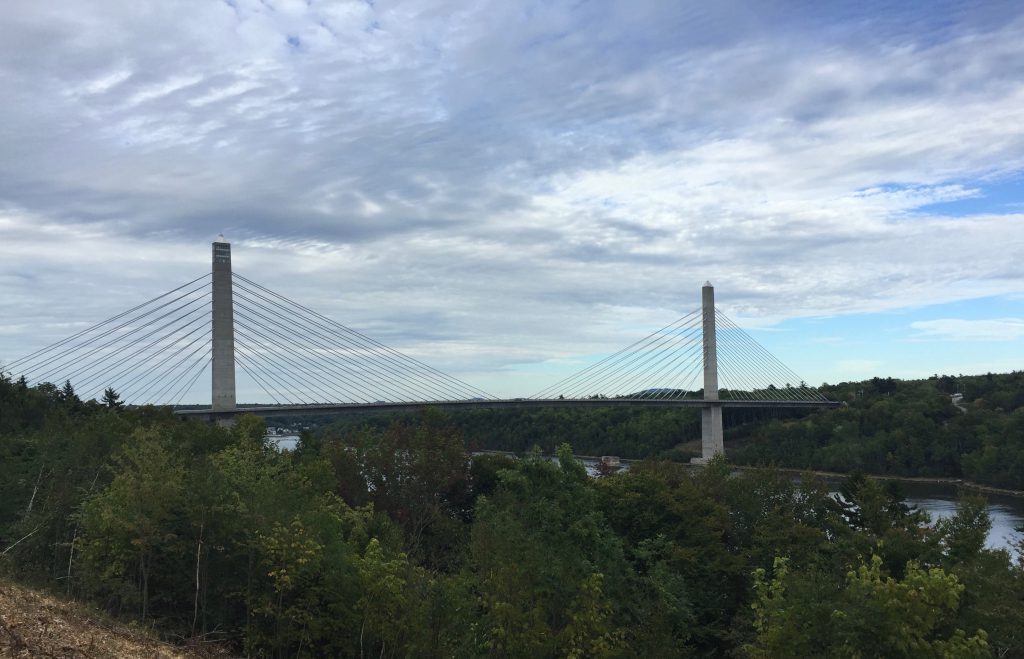 and this cute little rock shop. route 1, up the coast of maine, is really cool. i would love to take a trip with no tiny people. there are tons of antique shops and gift shops and little diners and such. anyhooo. we walked out of here with some maine sea glass for the girls and some black obsidian for isaac.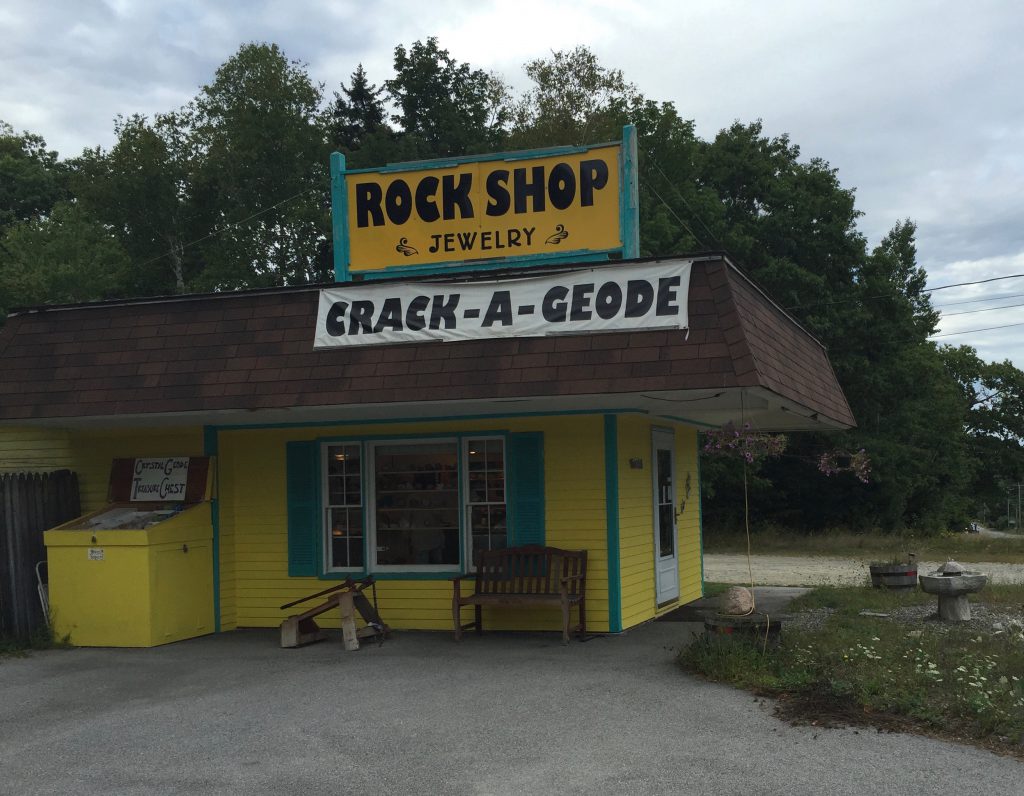 the rest of the trip was uneventful. and now we are here!!