when the kids were getting their junior ranger badges at fort pickens, the ranger there told us about a sea turtle rescue down the island in navarre. plus, our friends were staying basically across the street. so, on friday we took a beautful 20 mile drive along the gulf coast to meet them and visit some sick sea turtles.
i stole this pic from the internet, because i didn't take one of the outside. slacker.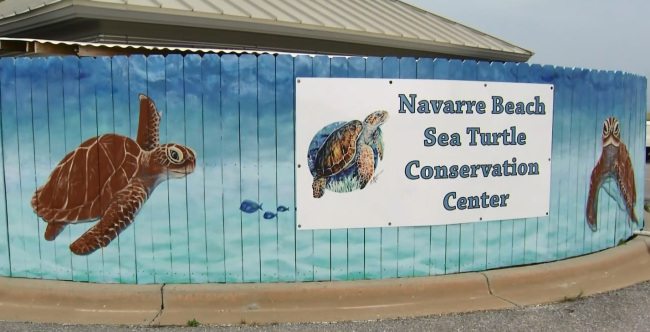 it wasn't very big inside. there was actually only one sea turtle there. and she was asleep when we arrived, so we walked around the museum-y parts. the volunteers were great. this lady (who is from western ny) got out a turtle for everyone to poke at.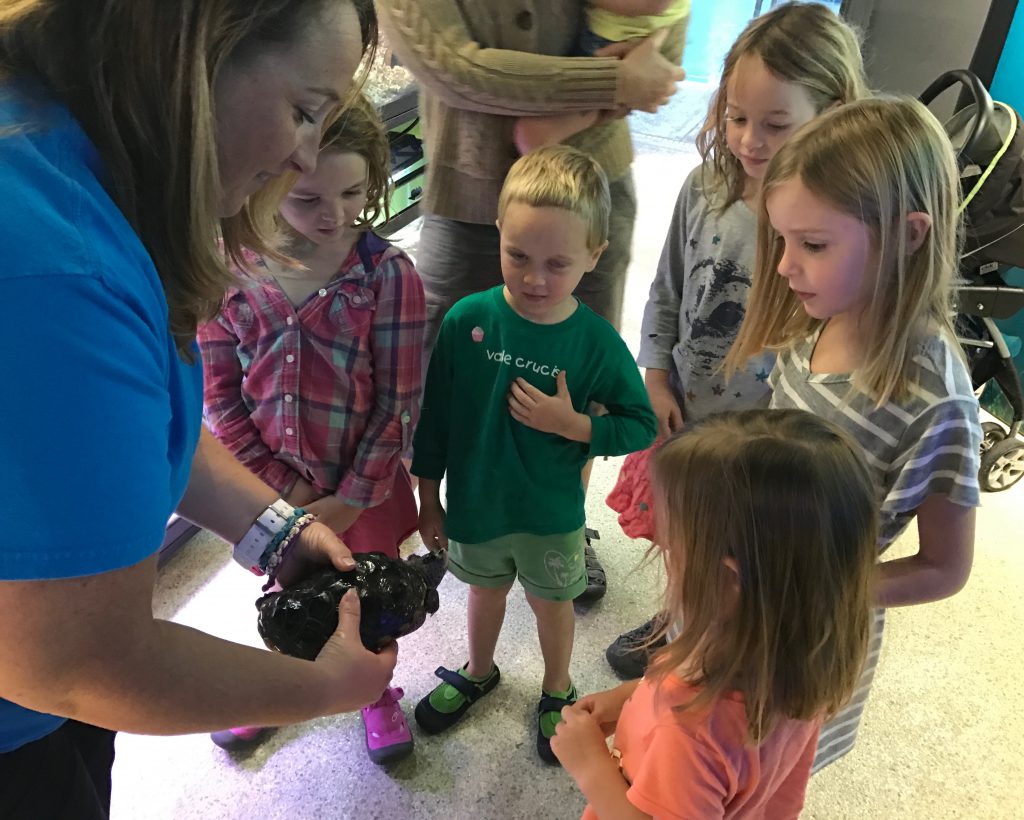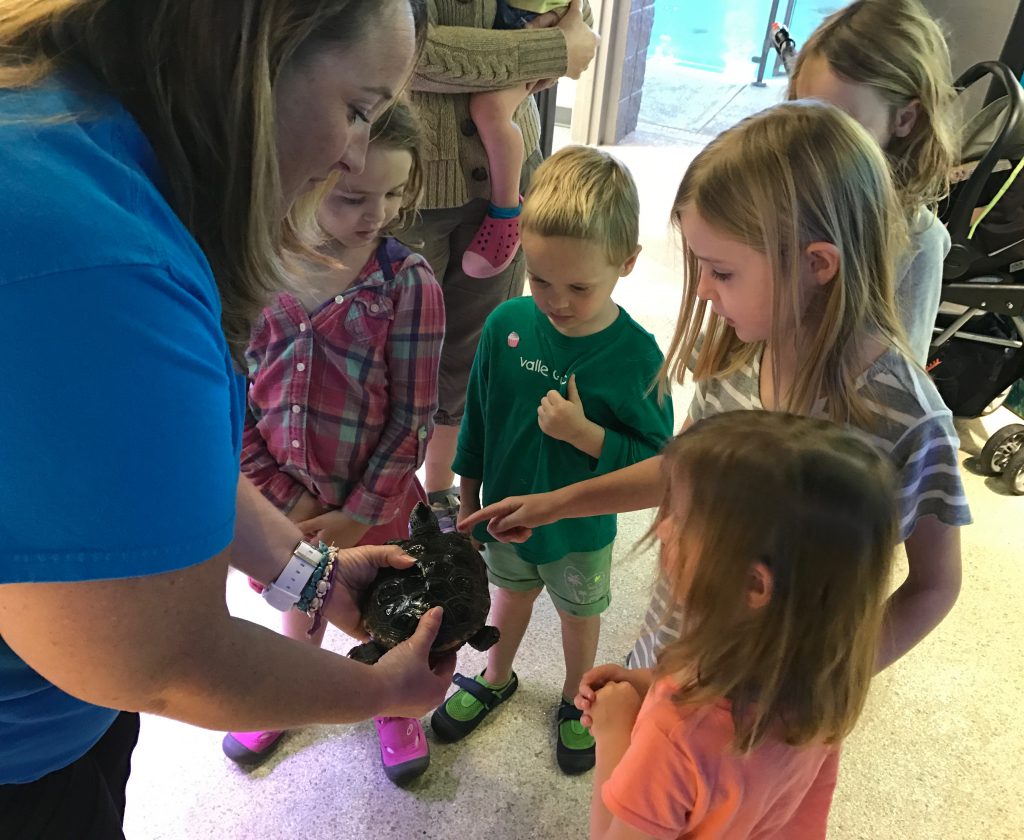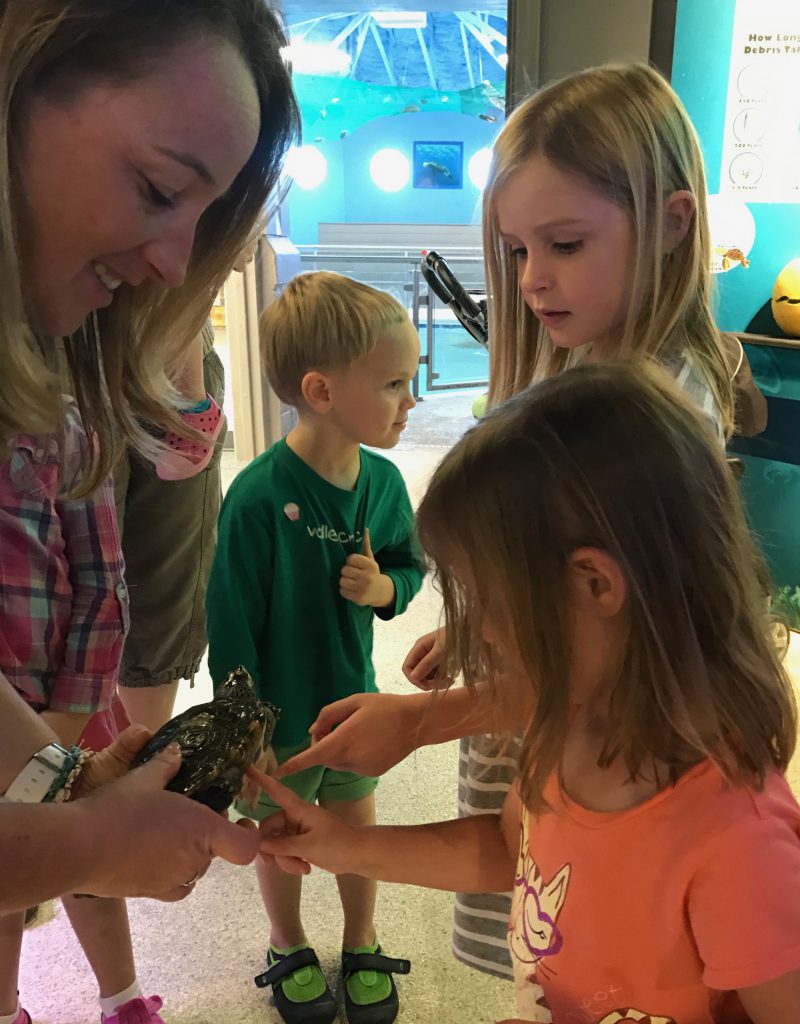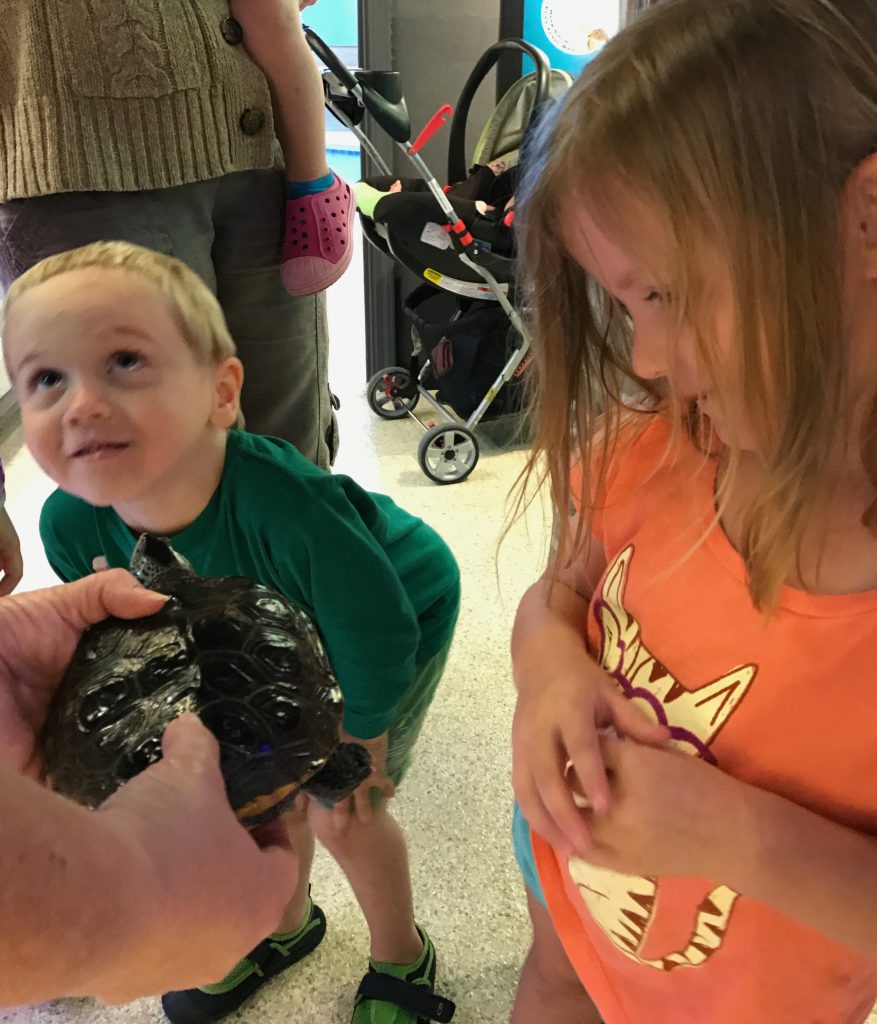 sea horse. i'm not sure i've ever seen one in real life before.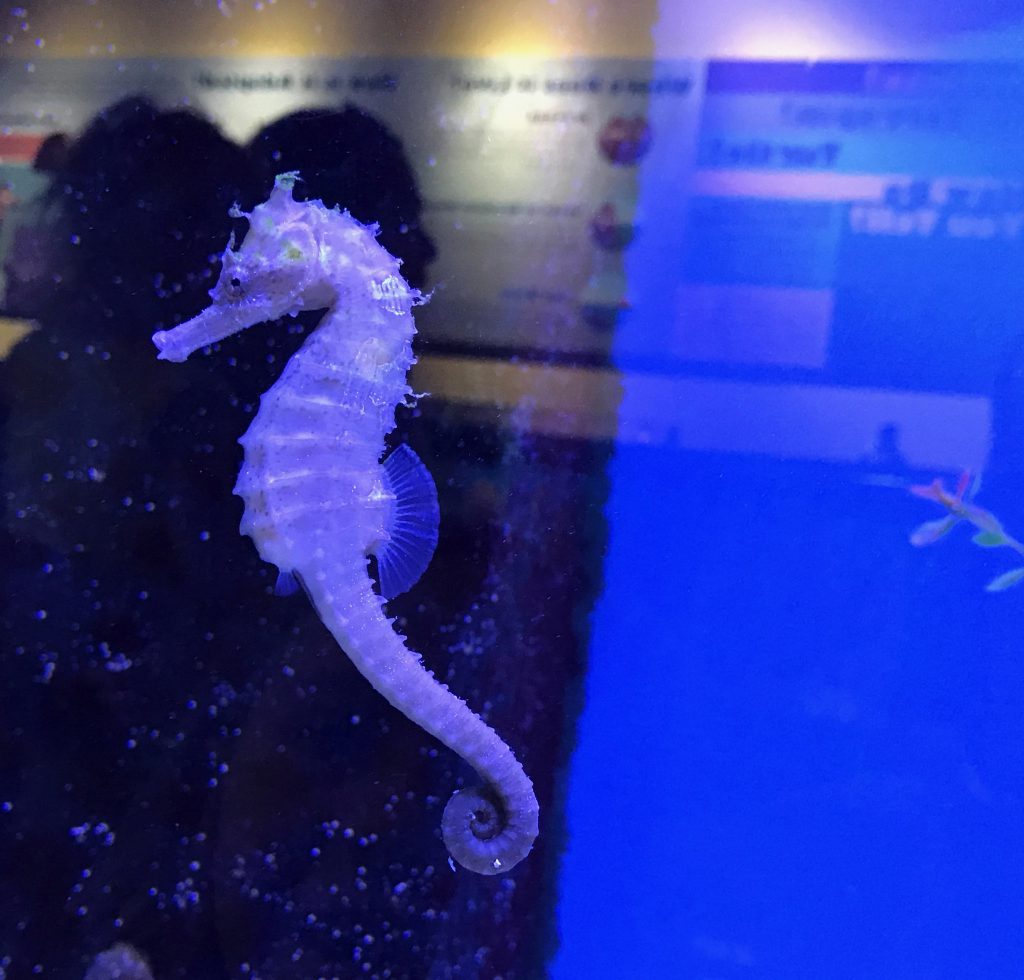 finally, gigi, the giant sea turtle awakened and swam around a bit. they estimate that she's 40-45ish. and she's a loggerhead. and blind. which is why she's there. and she is a frequent blood donor for other sick turtles. 🙂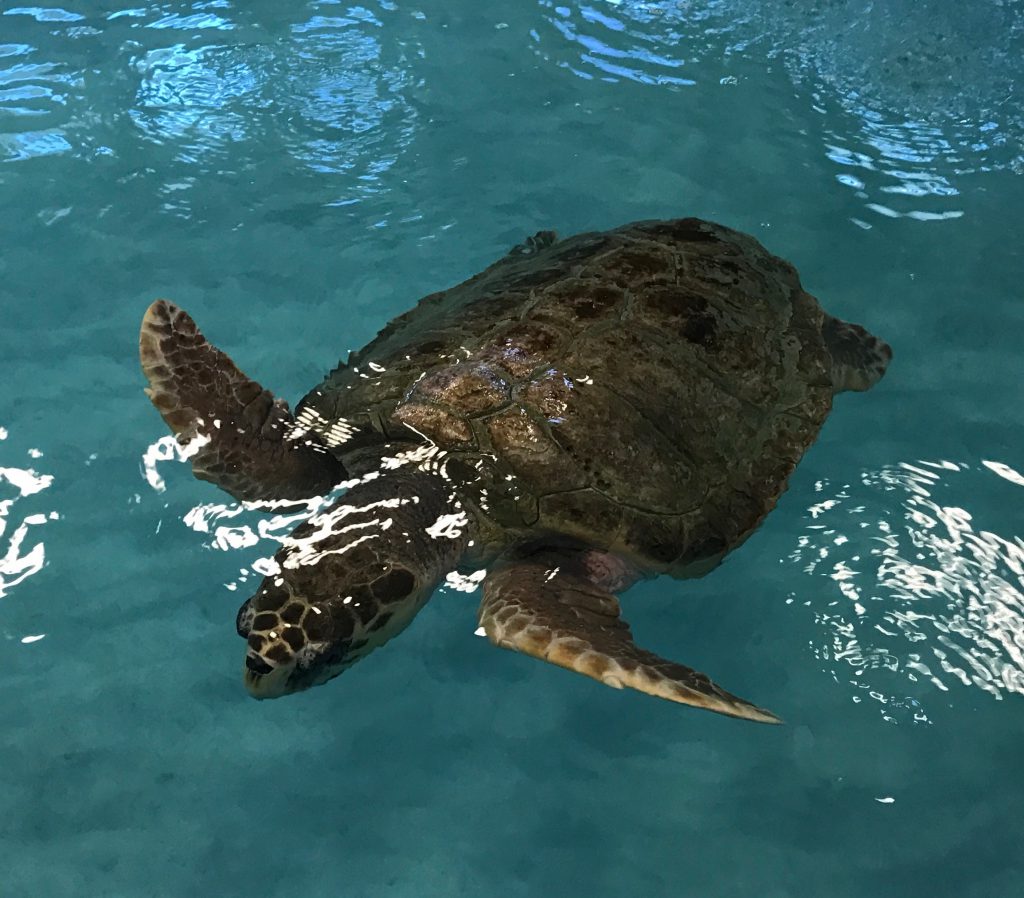 the kids thought she was pretty cool. even hazel, despite this facial expression.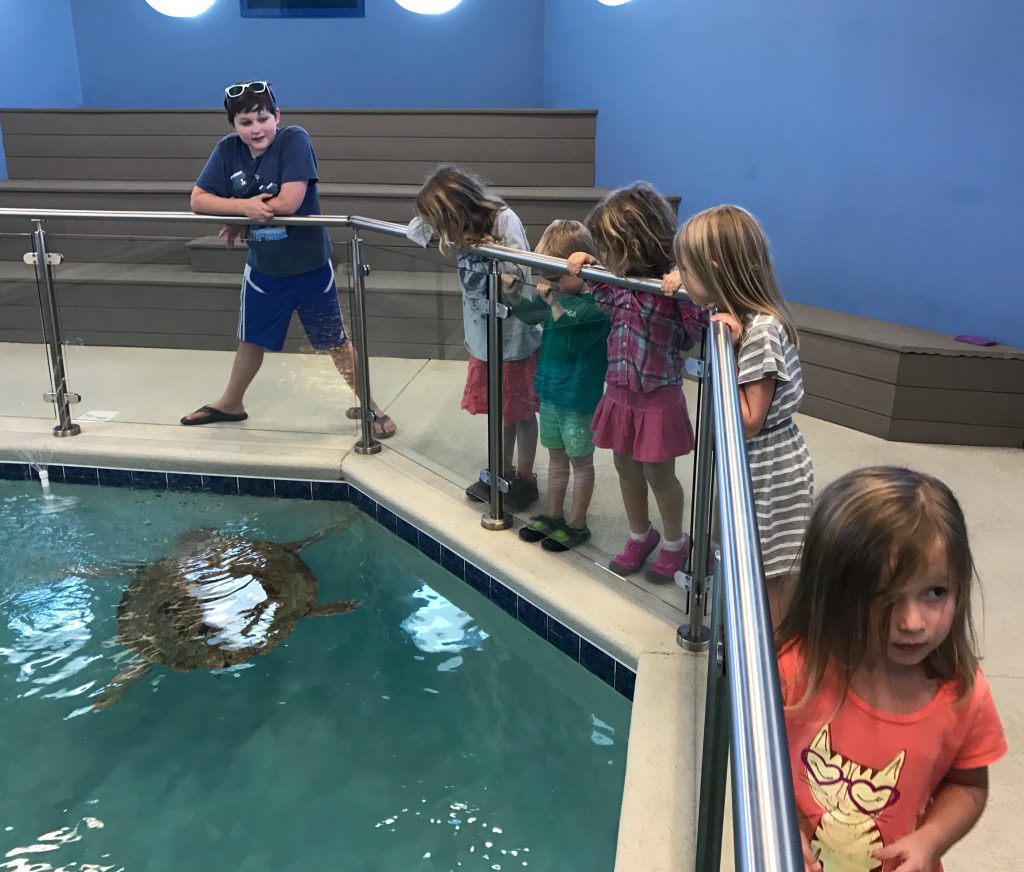 she swam around for ten minutes before descending back to the bottom for another nap. it's a hard life.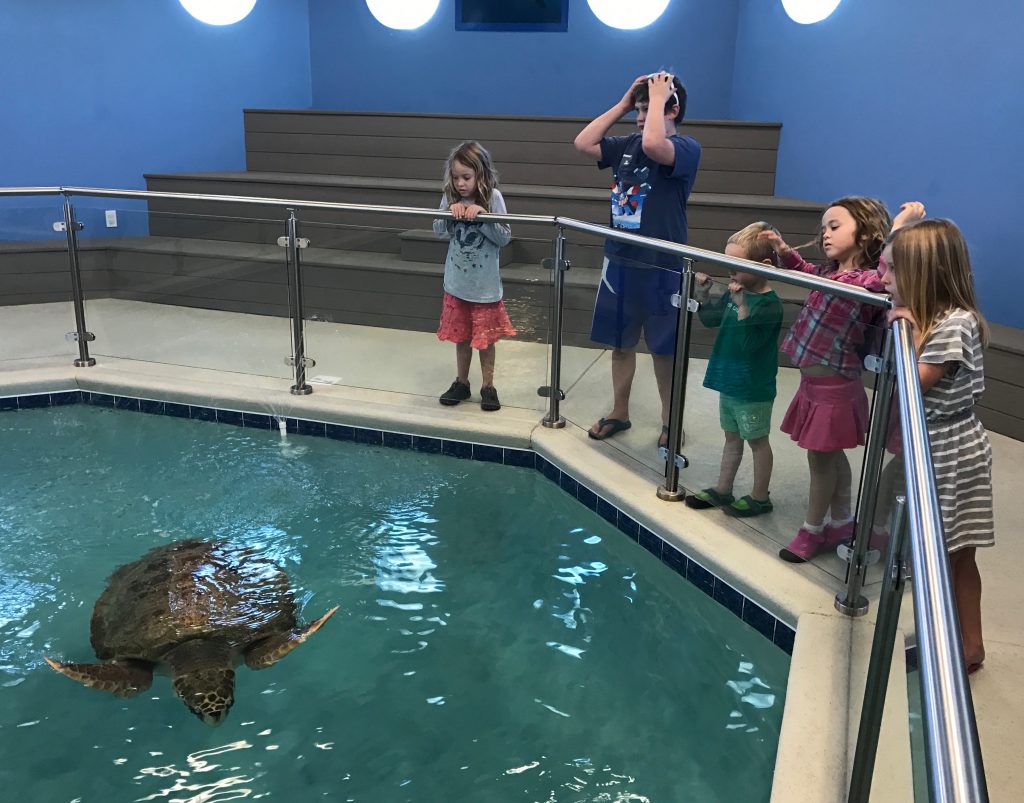 we did a bit of shopping (i like to think of it as "supporting sea turtle rescues") before assembling the masses for a group pic.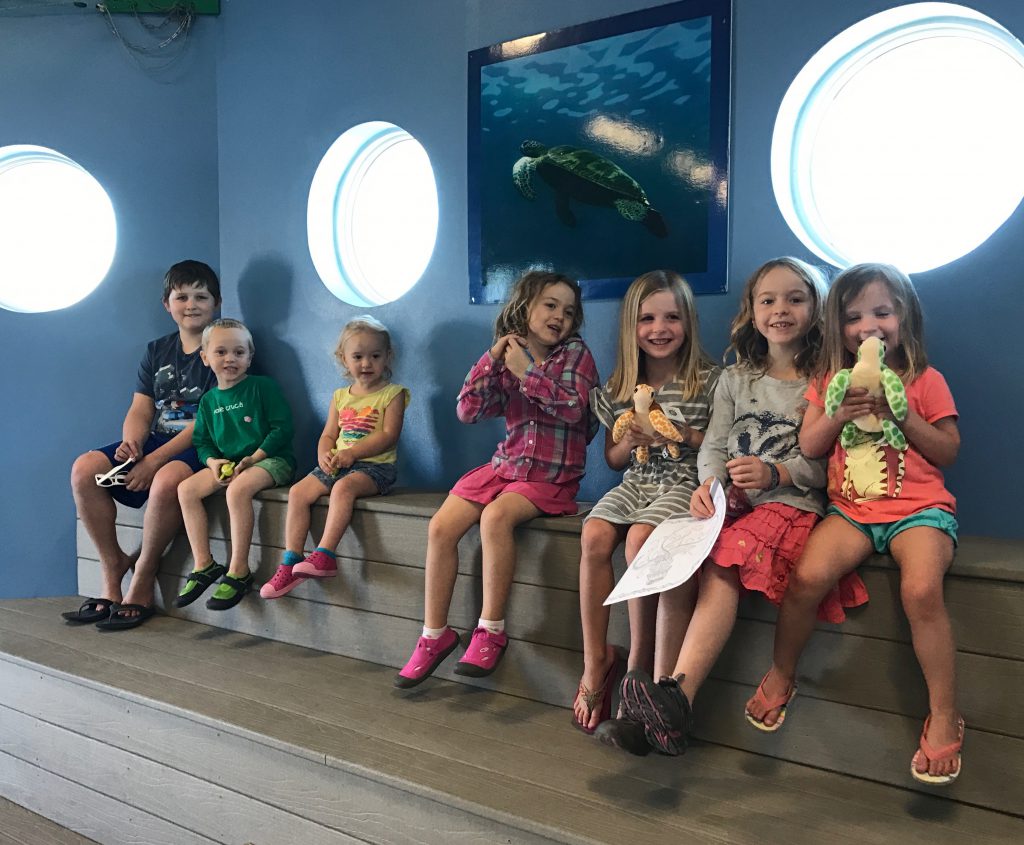 or two. or eight. however many it takes to get everyone looking at the camera.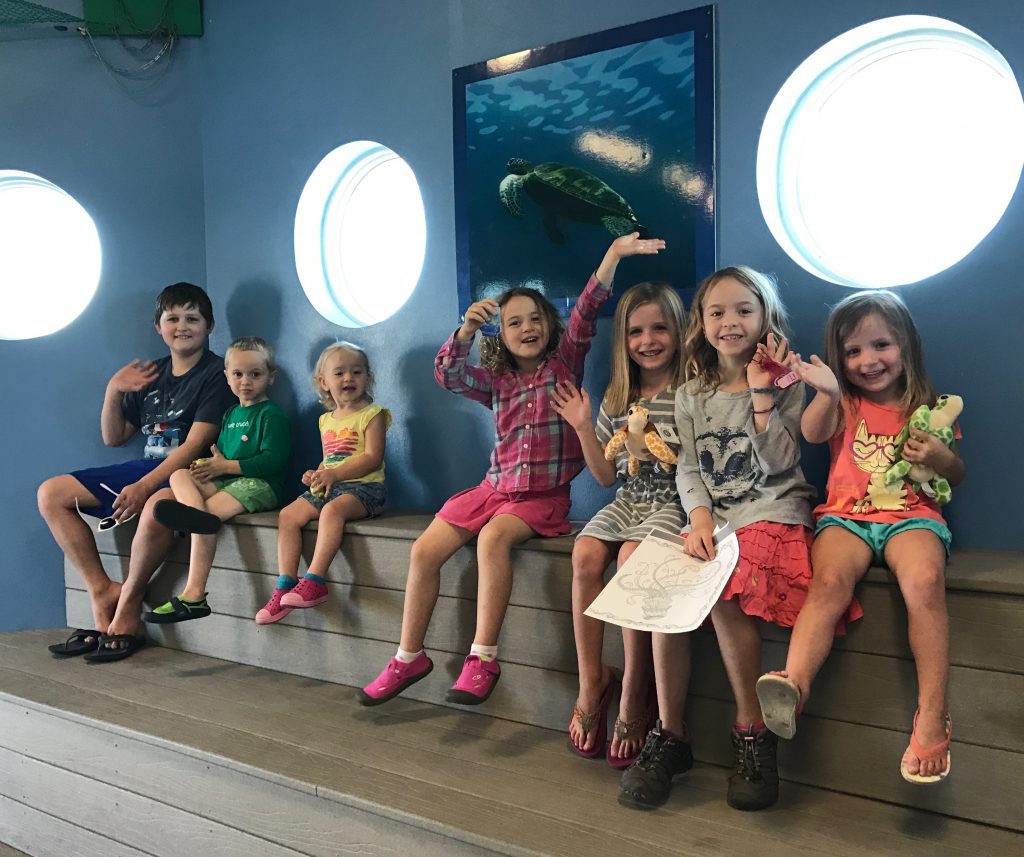 the conservatory is right on the beach, so we decided to head over for a bit of frolicking before making the drive home. obviously we had to.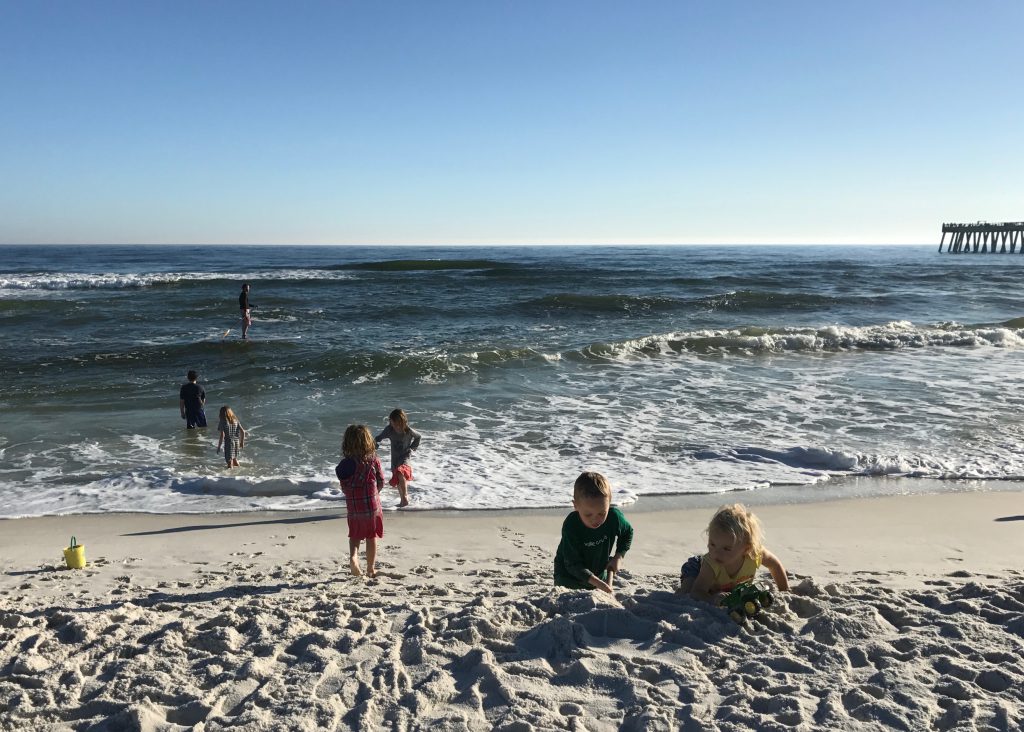 on the drive in and out, i snapped pics of all the multi-colored beach houses. i wish it was more socially acceptable to have a brightly colored home in non-beach parts of america. i would go for royal blue. or aqua.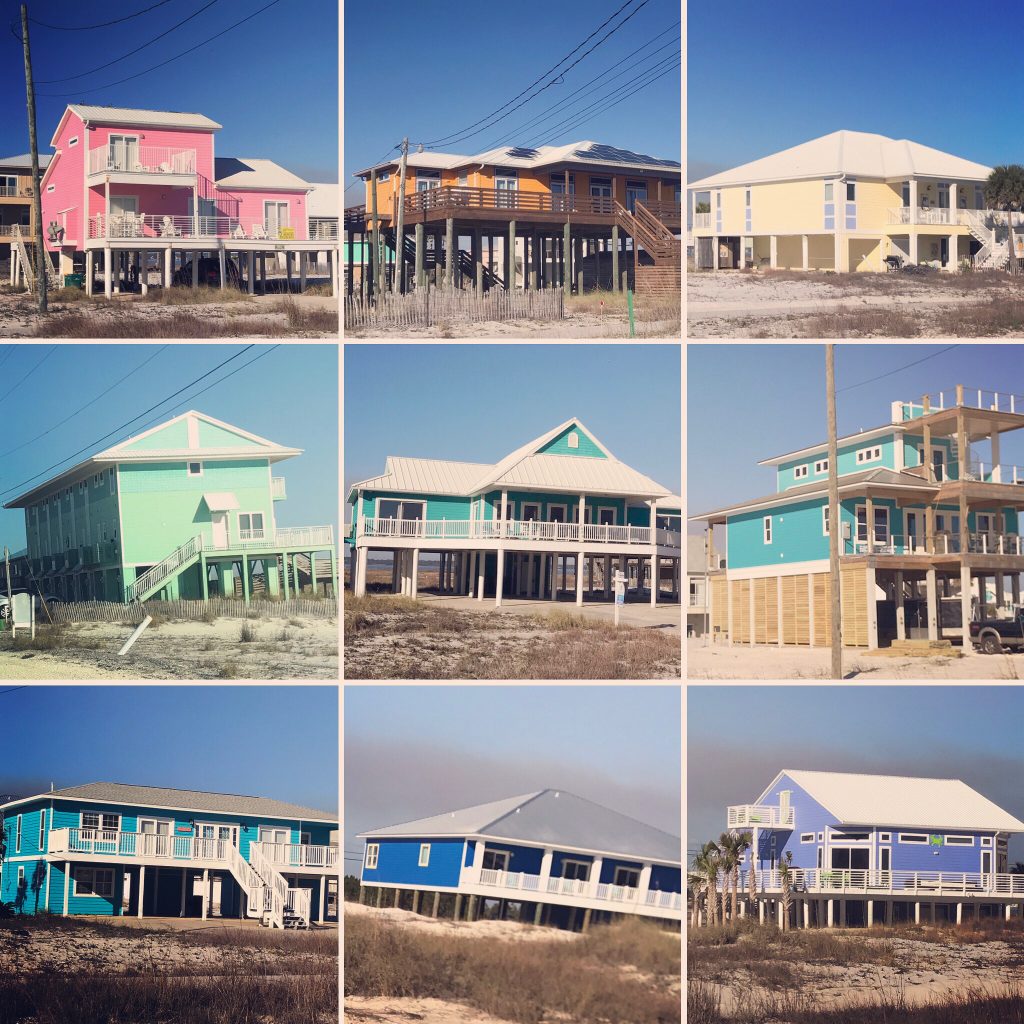 anyhoooo. that's the tale of our sea turtle visit.