due to slow internet, travel days, and an untimely round of the stomach bug (is there ever really a timely round?), i've fallen behind on my big bend posts.
allow me to take you back to last thursday. after a day off from exciting expeditions, mostly due to hazel being sick, we were back at it, taking the long, scenic drive across the park to santa elena canyon, for what was probably our favorite hike.
the drive over was about an hour and a half. the park is huge and there's no direct route. but, the kids were happy to play ipads and the scenery is pretty nice. just before we got to the trailhead, we stopped to take some pictures at an overlook. this is what we would be hiking into…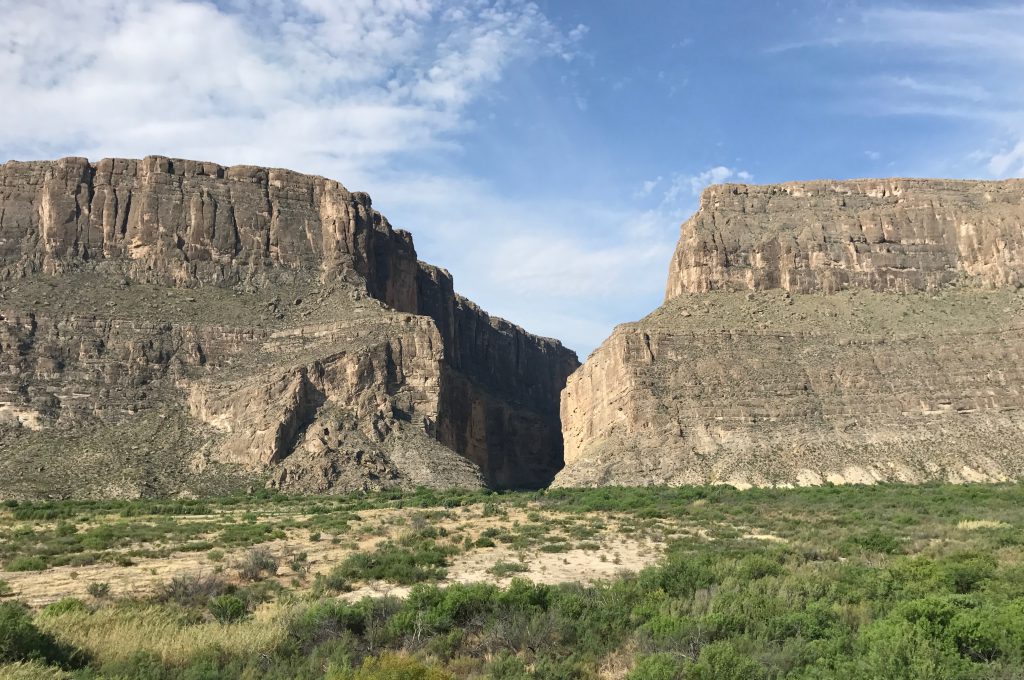 the big kids. ready to go. anna looks so big in this pic. 🙁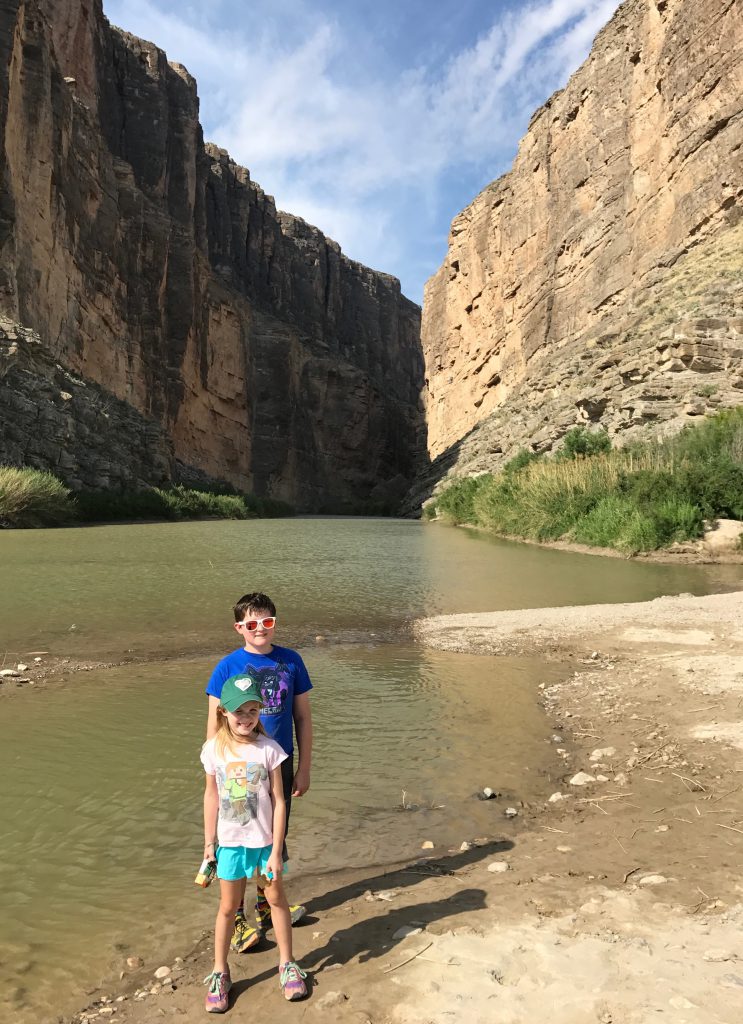 all the lid kids. canyon bound.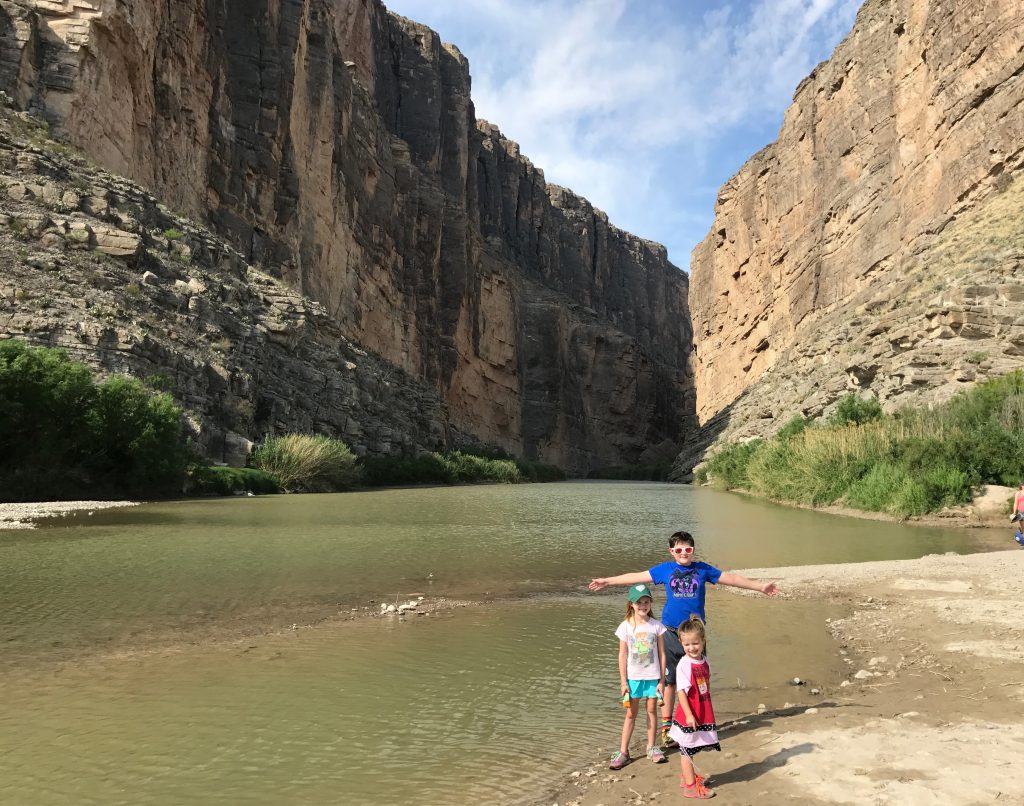 tiny cautious water explorer.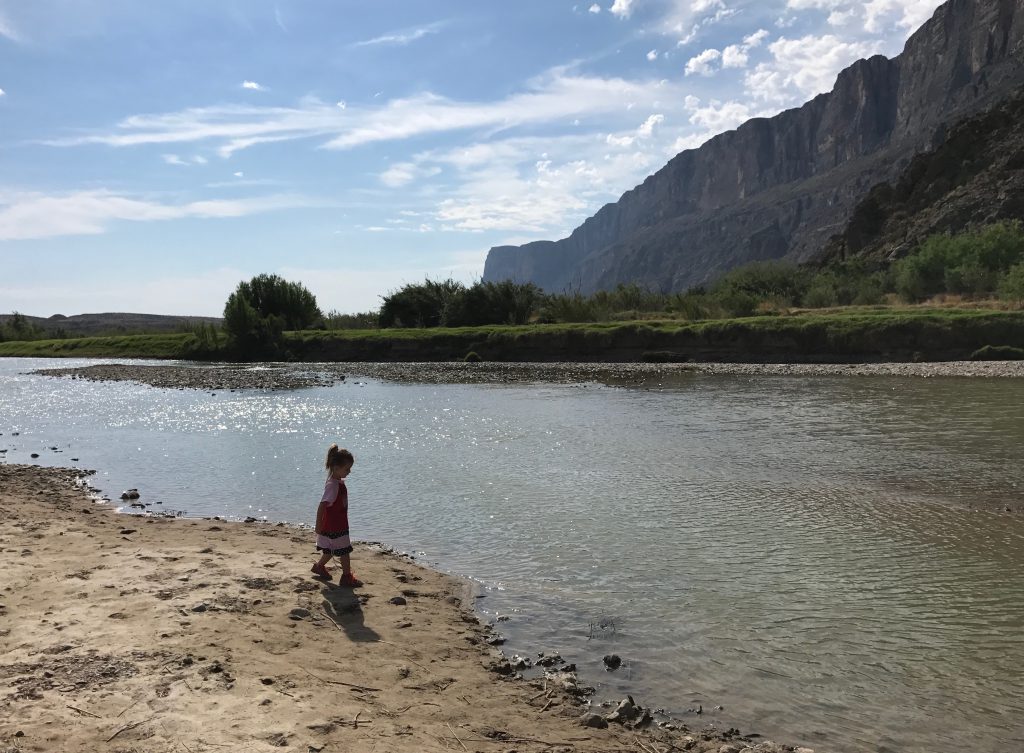 the hike up started off with a concrete ramp/stairs combo that zig zagged up the side of the canyon. with very few safety measures. it was stressful.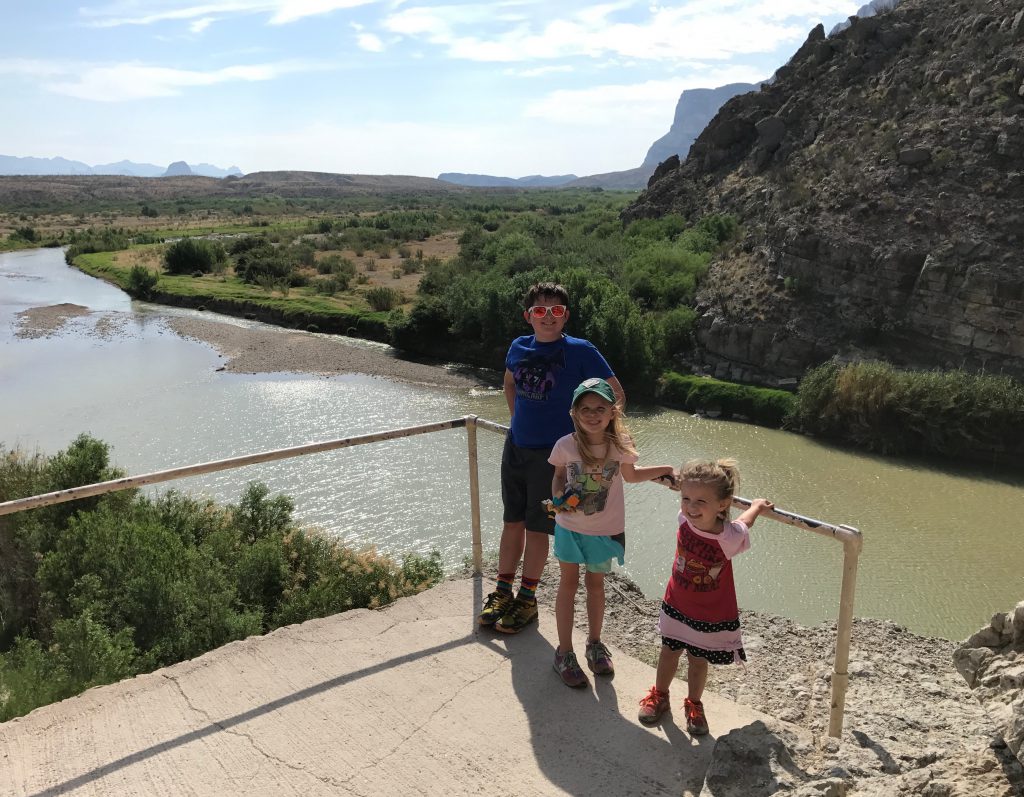 water break.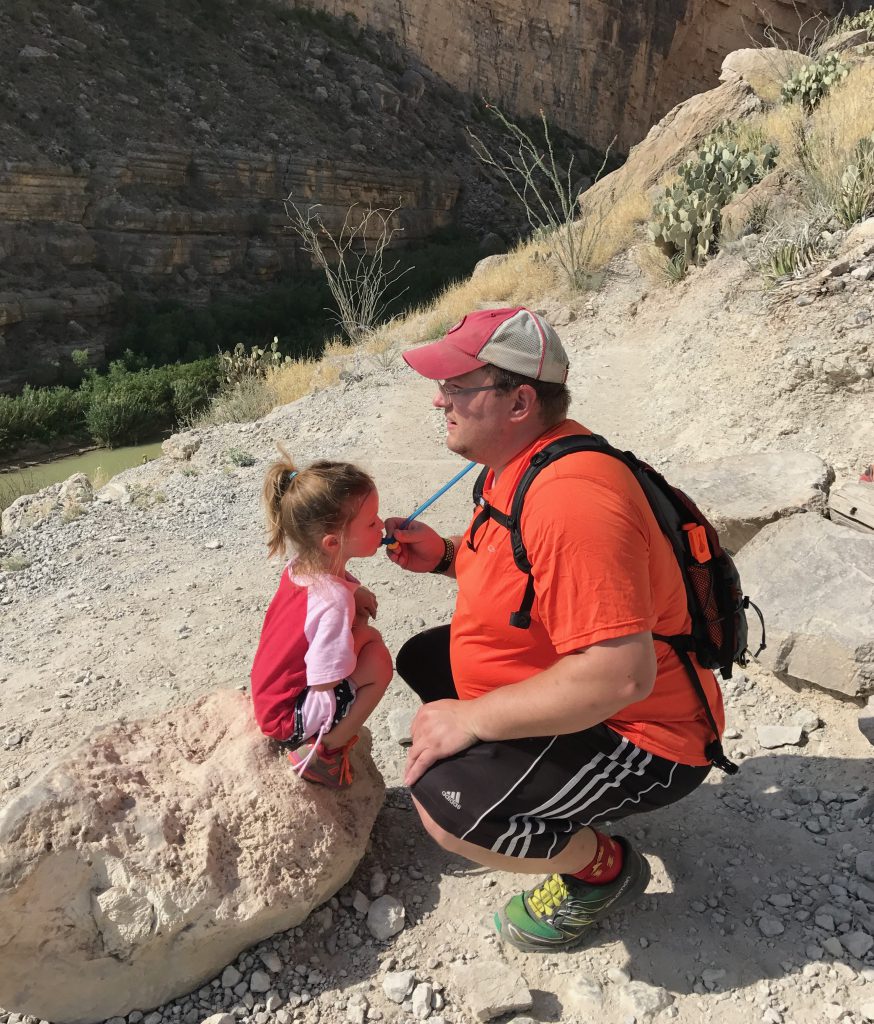 it's bloom time in big bend, so there were lots of photo opportunities for big fat cactus flowers. this one even had a bee.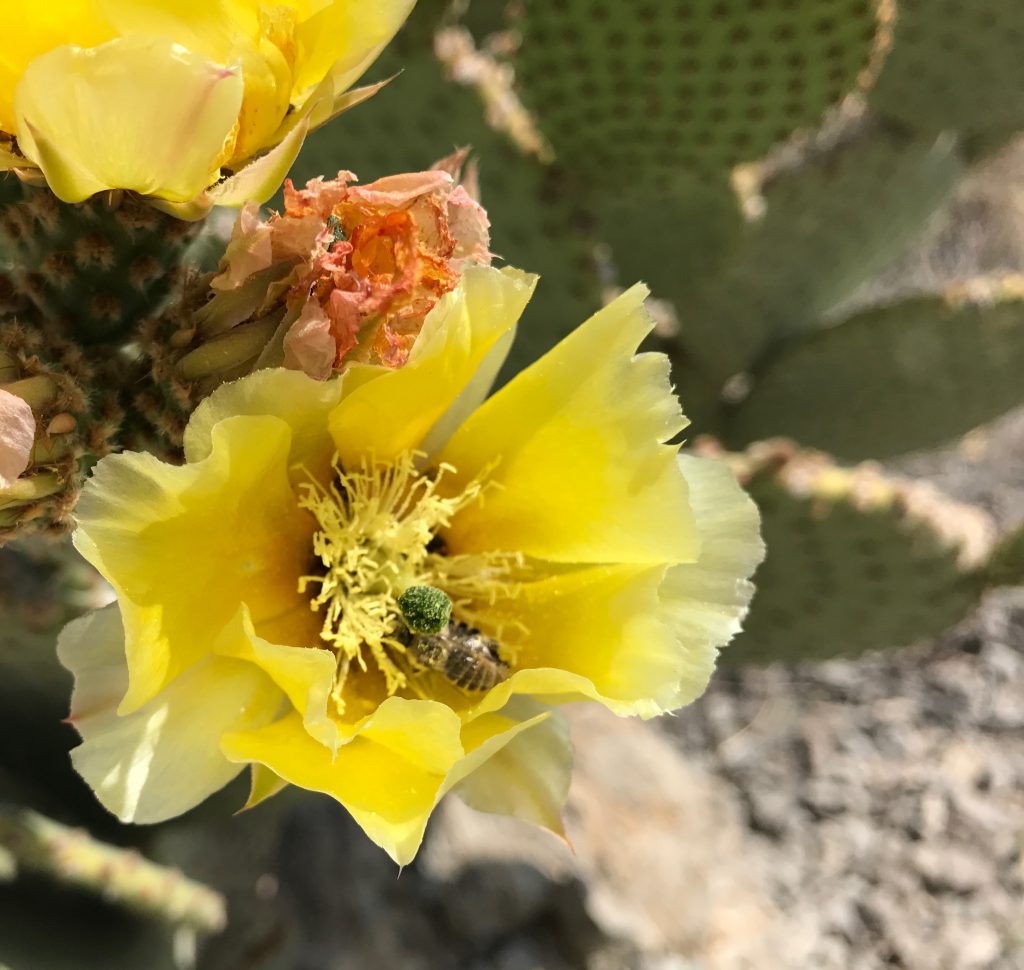 the views as we got higher were pretty awesome. also. anna is a goon.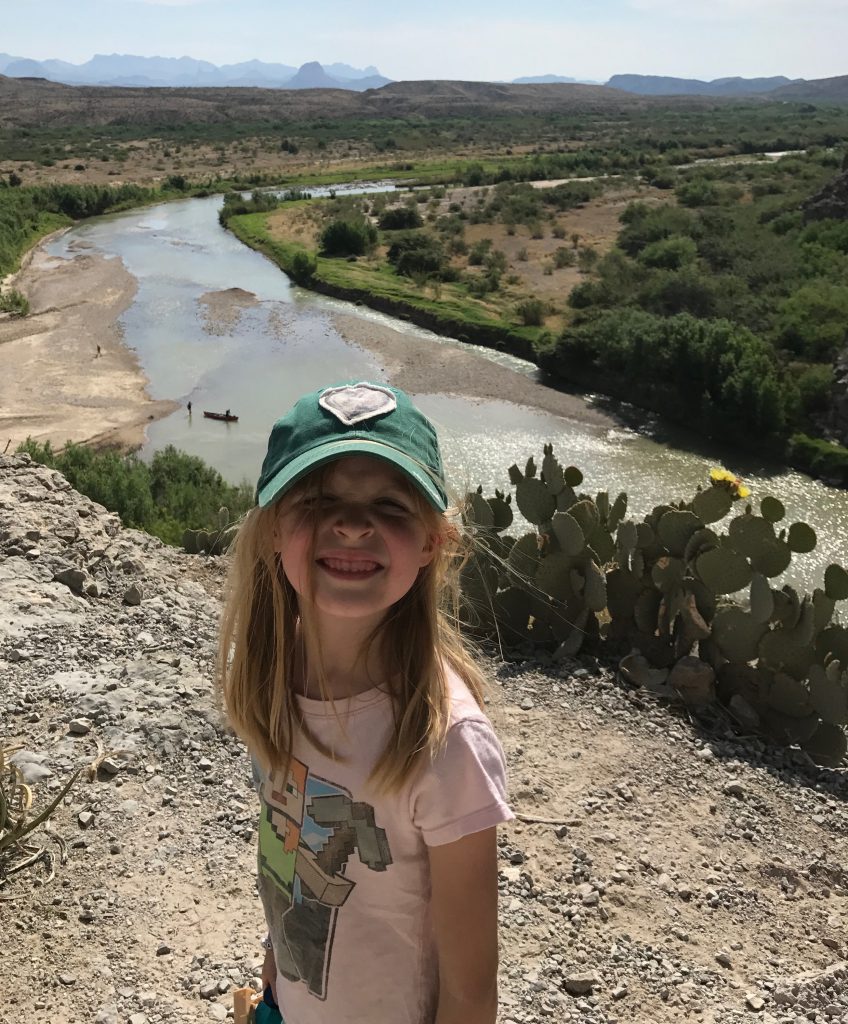 isaac and the giant cactus.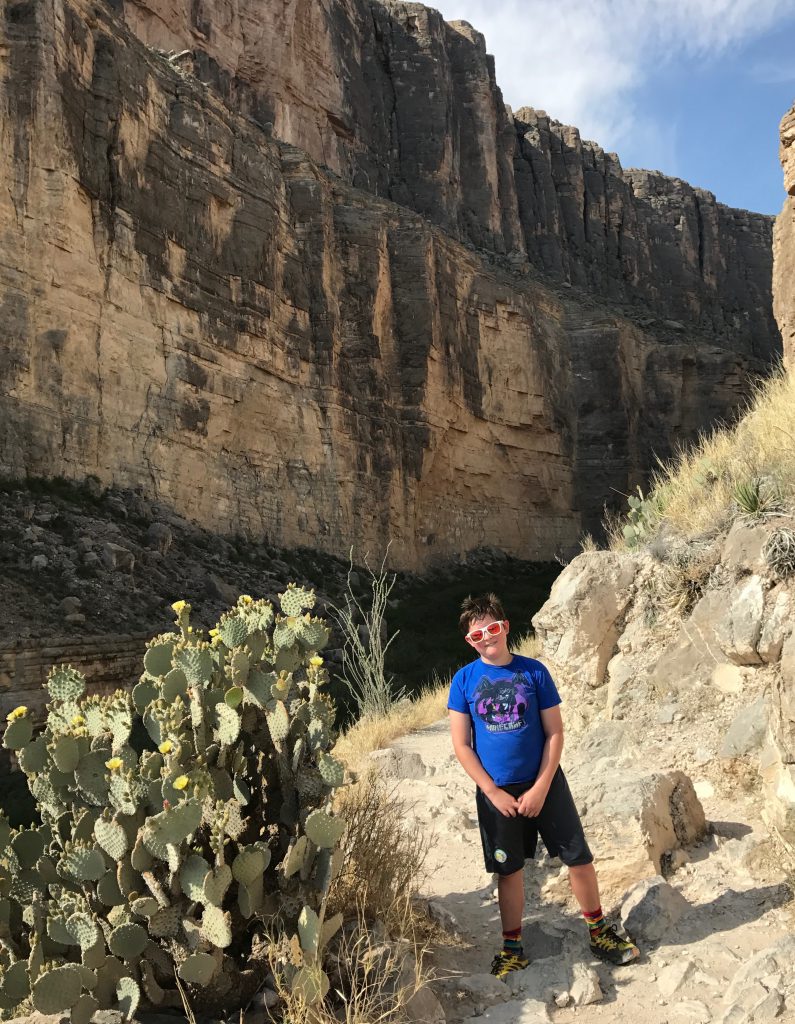 derek and anna, coming 'round the mountain. er. over a little hill.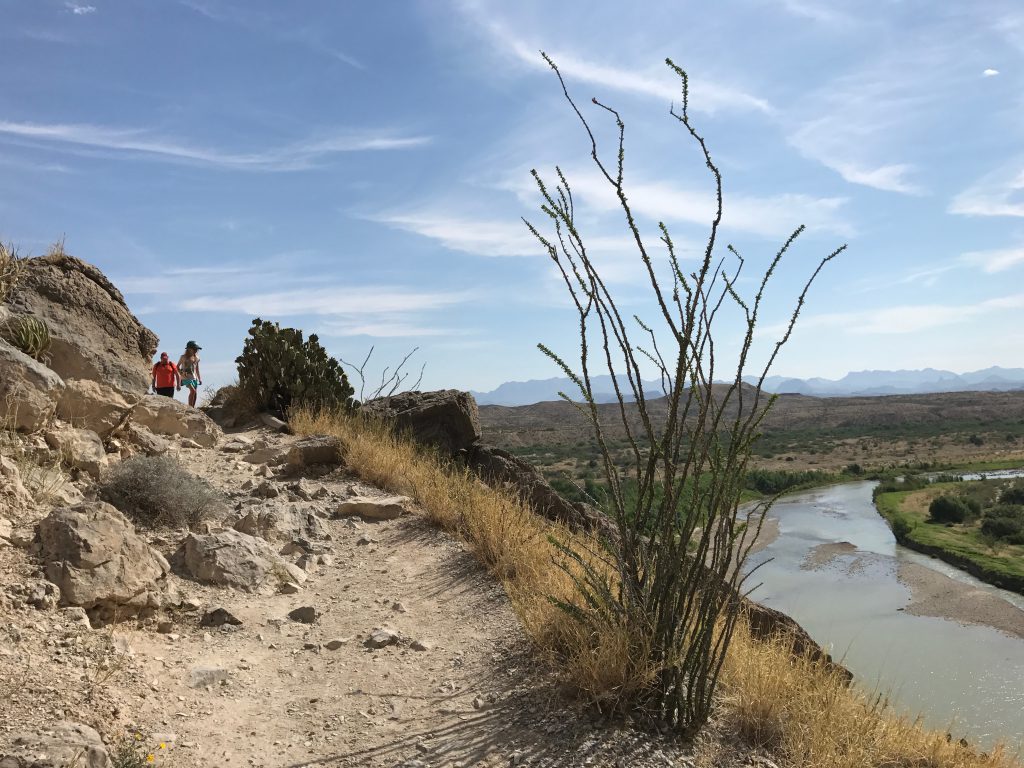 descending into the canyon.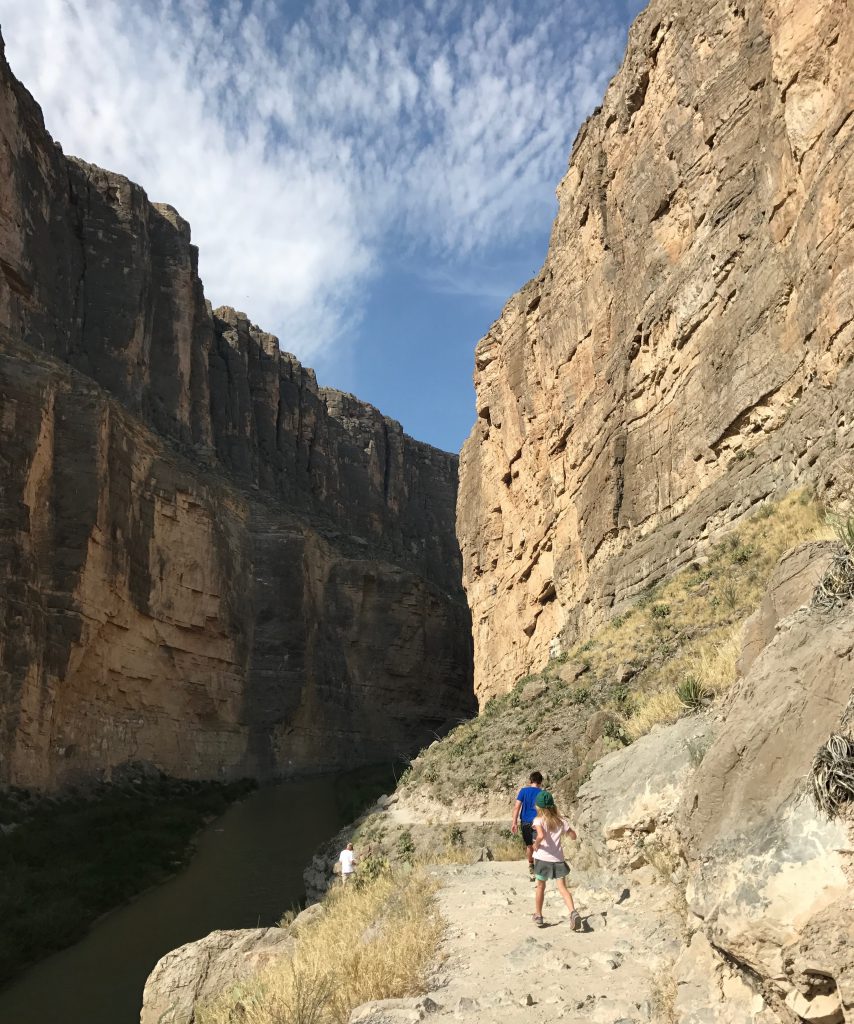 i hope there's nothing dangerous around that turn.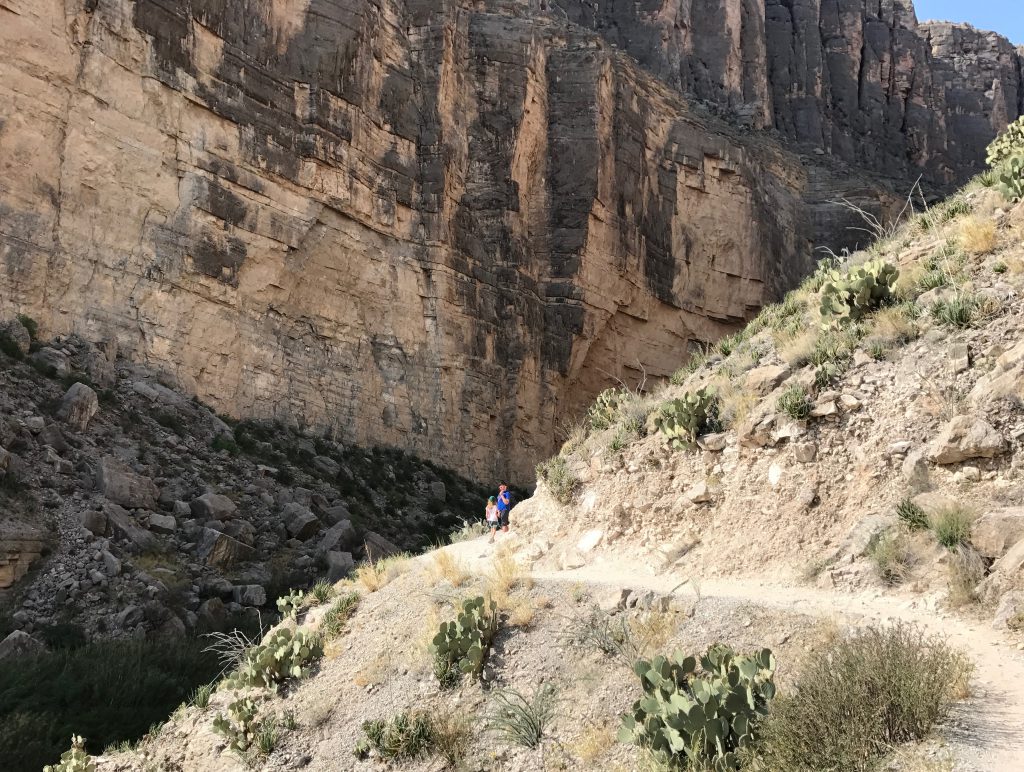 derek took this shot of me and the crew…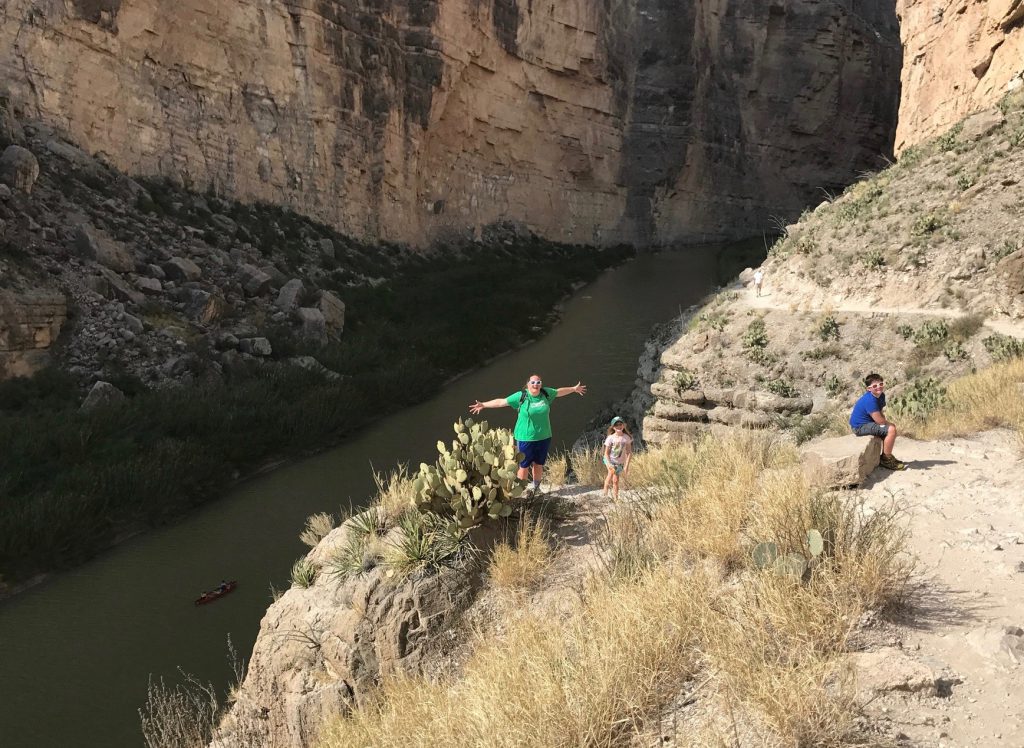 pretty.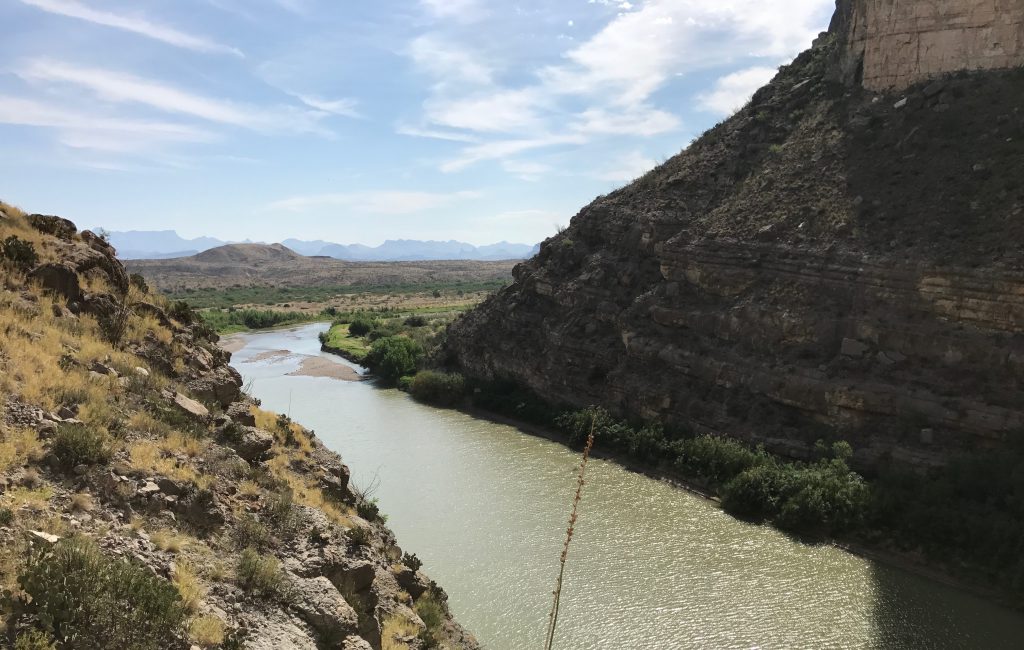 derek and hazel, bringing up the rear.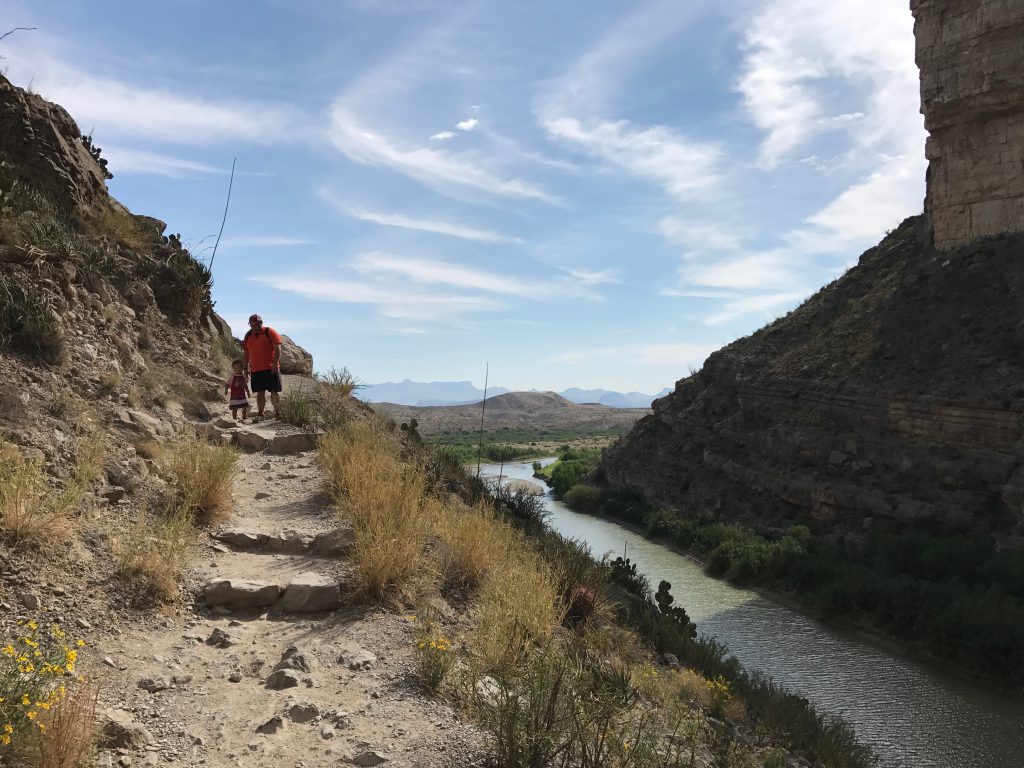 isaac, forging ahead. he's not really the sort to stop and enjoy the scenery.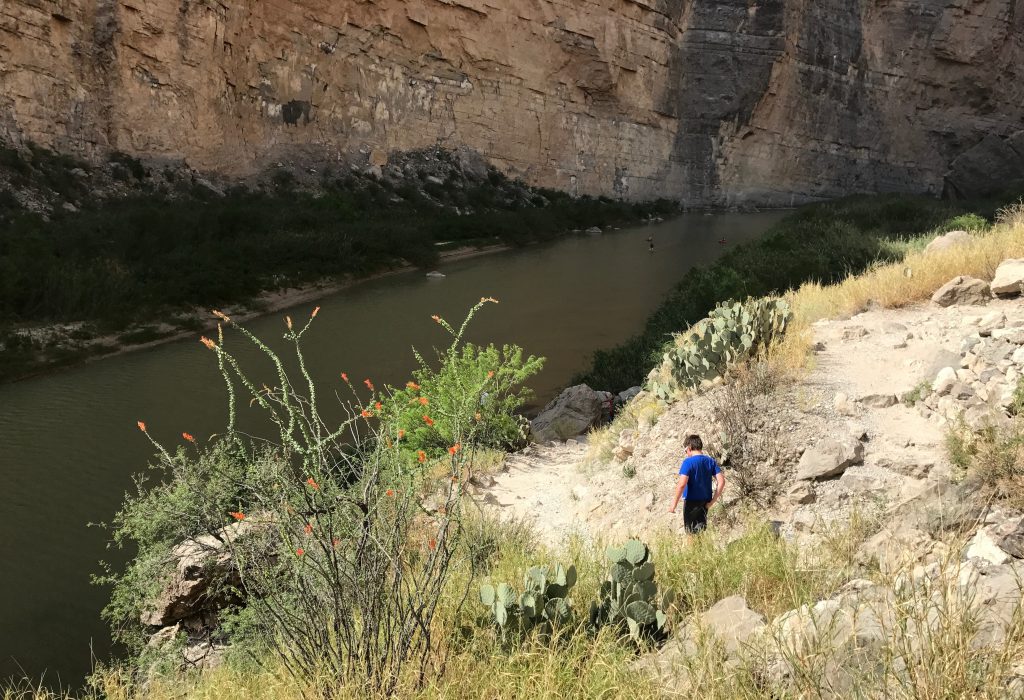 but, they ALL love to stop for a good climb on a nice big rock.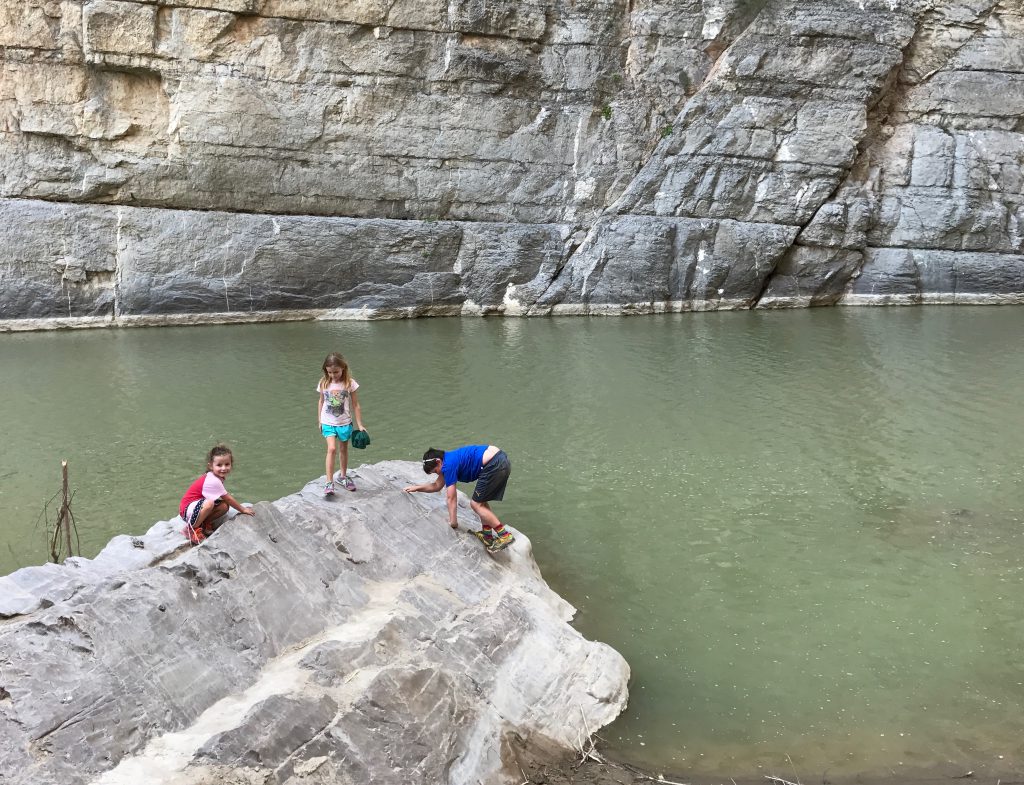 after a little stroll along the water, the trail ends, a rock wall begins. so, we took off our socks and shoes and headed into the rio grande. (it's less than mid-thigh deep all the way across).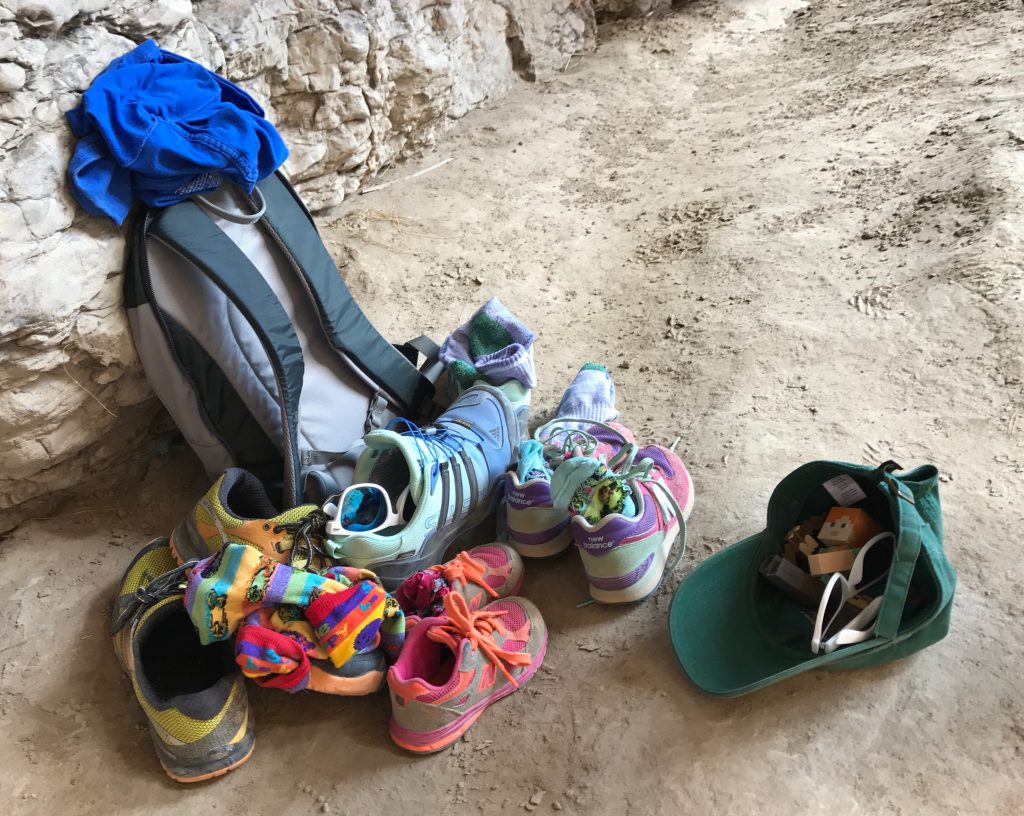 happy adventurers.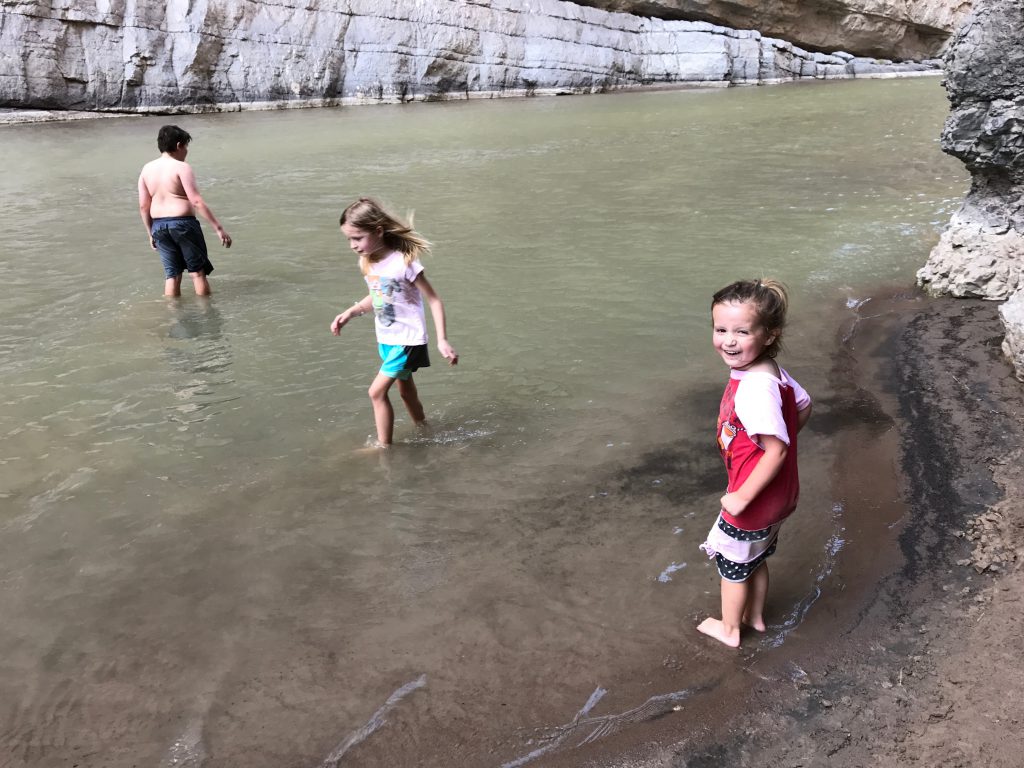 rio grande. wall of mexico on the left. wall of us on the right. not sure where the wall of trump will go.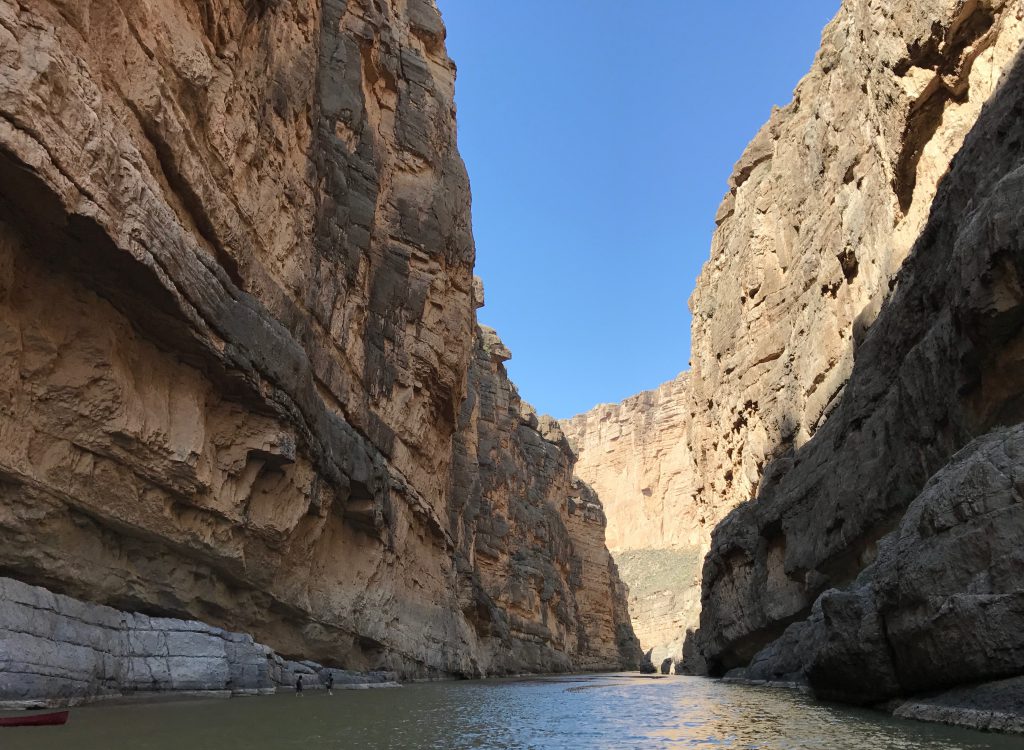 the big kids waltzed right in to explore. hazel is less enthusiastic pertaining to aquatic adventures.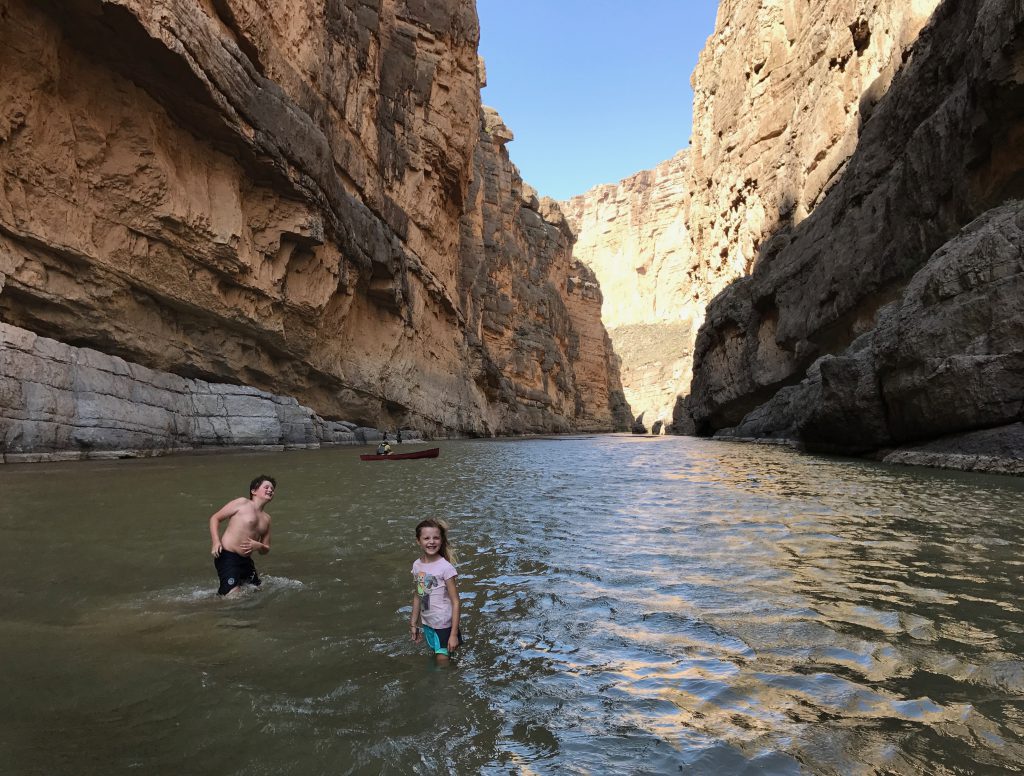 we obviously had to go touch mexico.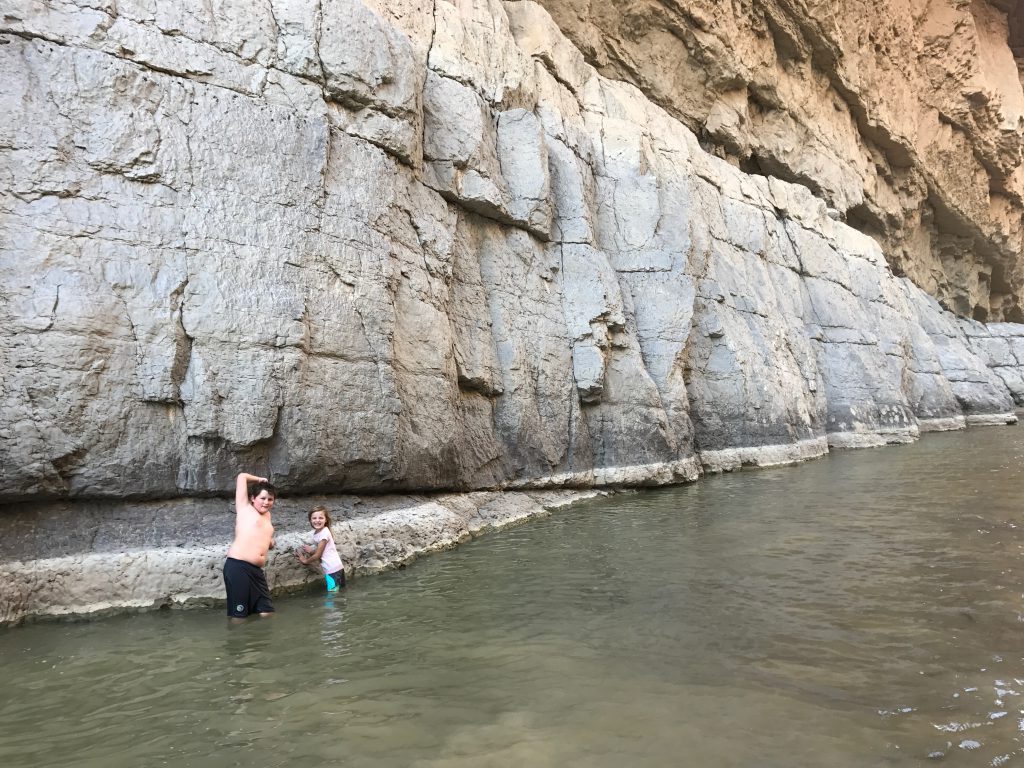 crazelnut. safe and close to shore.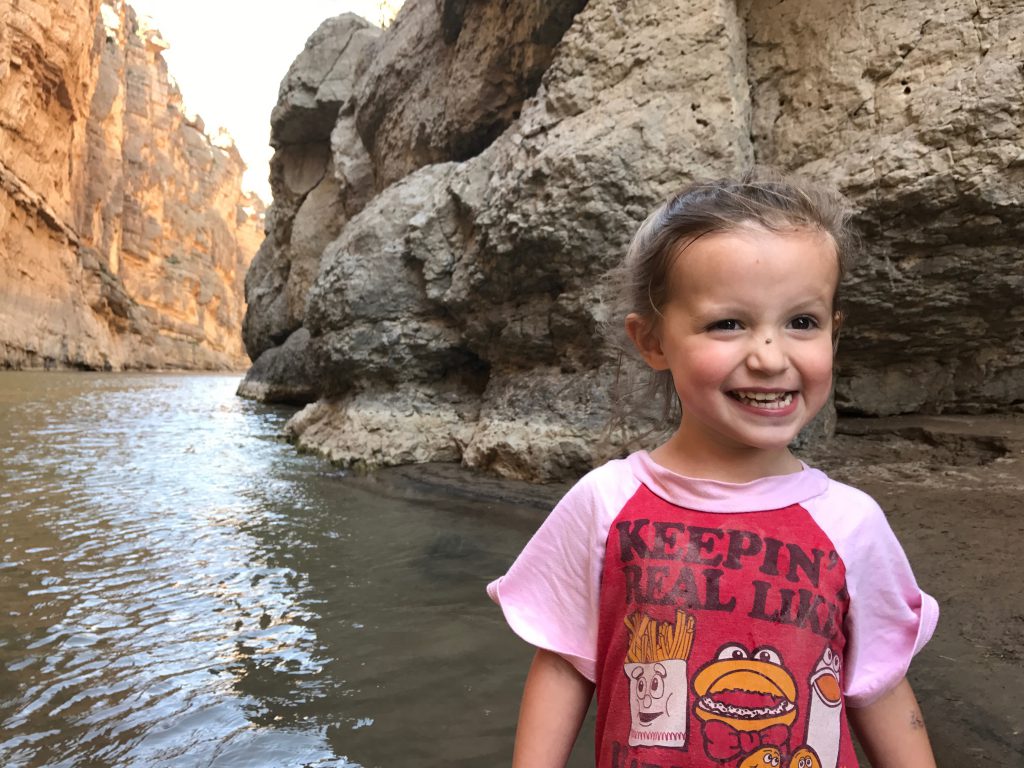 rio grande swimming lessons.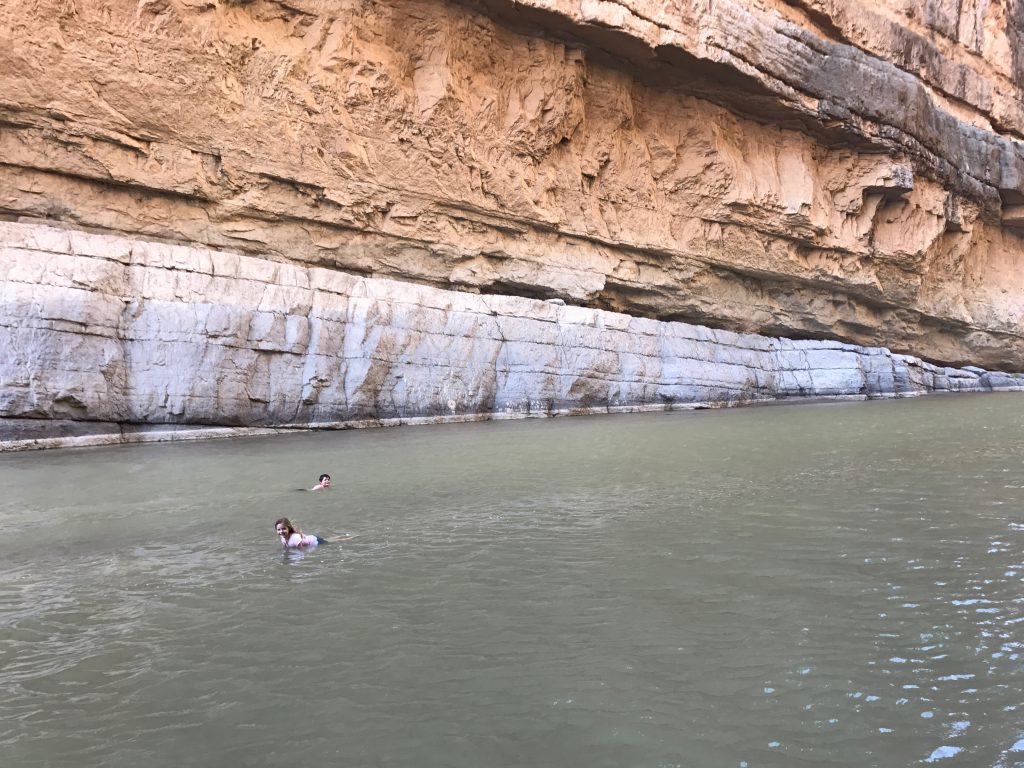 international siblings.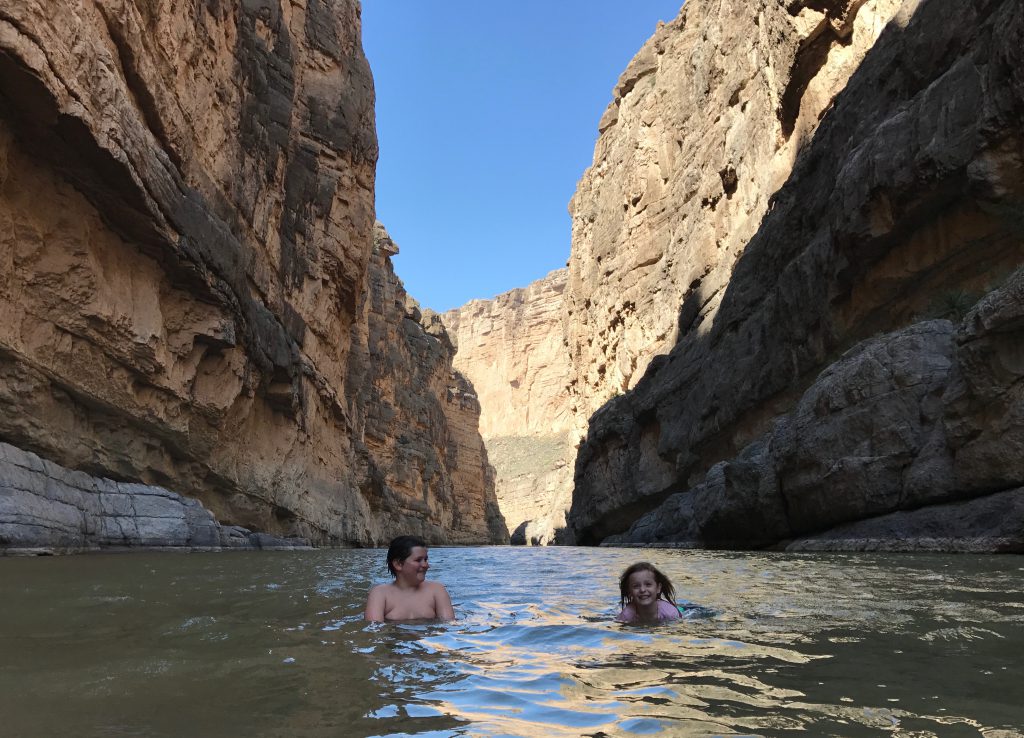 goofing off in maritime law.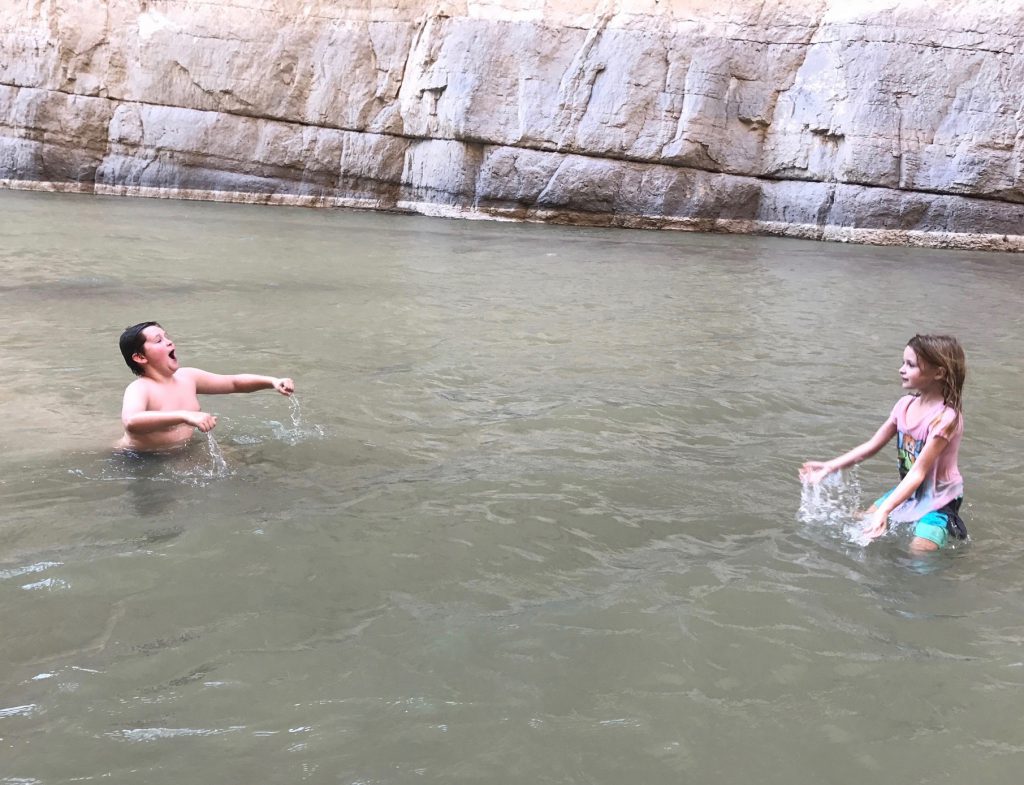 derek took a few shots of me and the kids frolicking and photo shooting.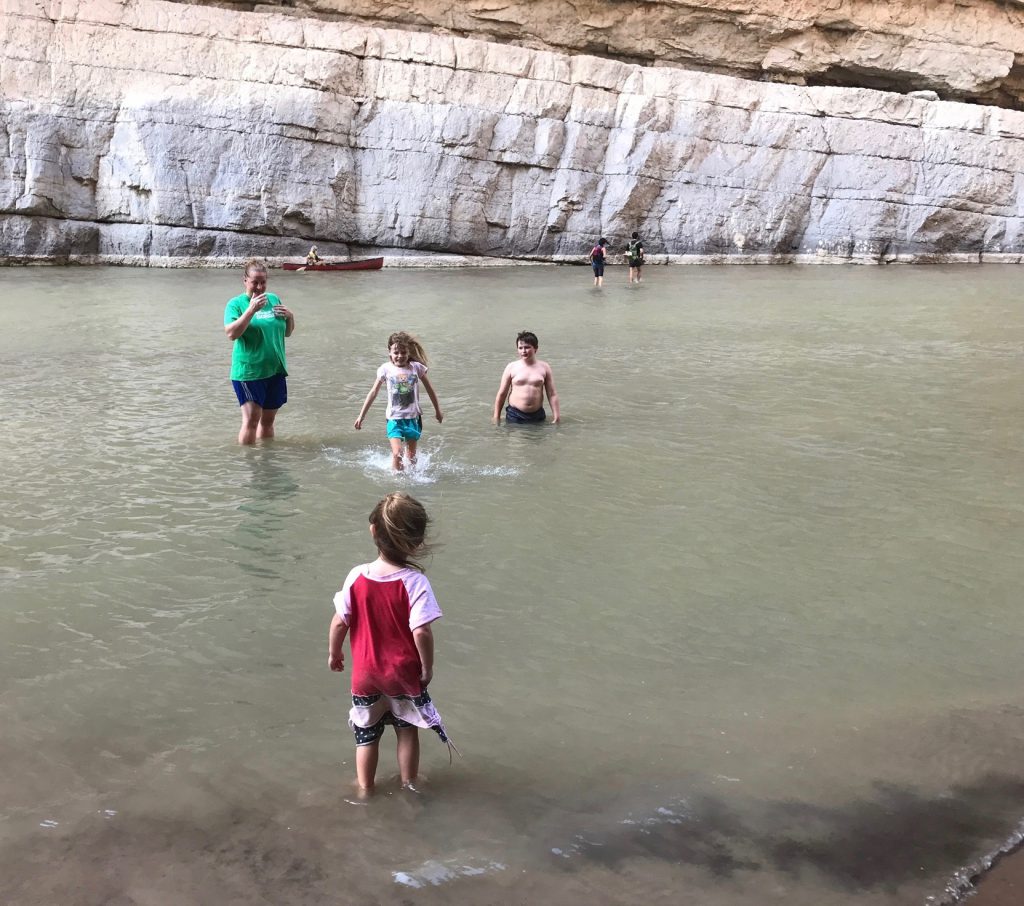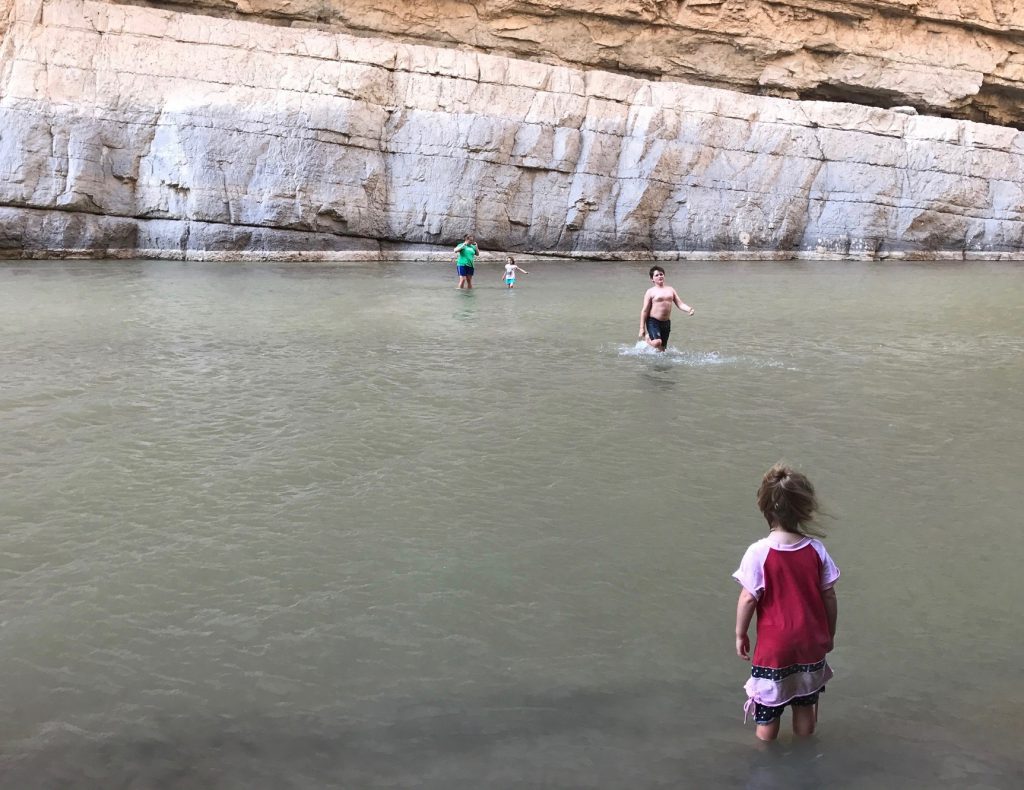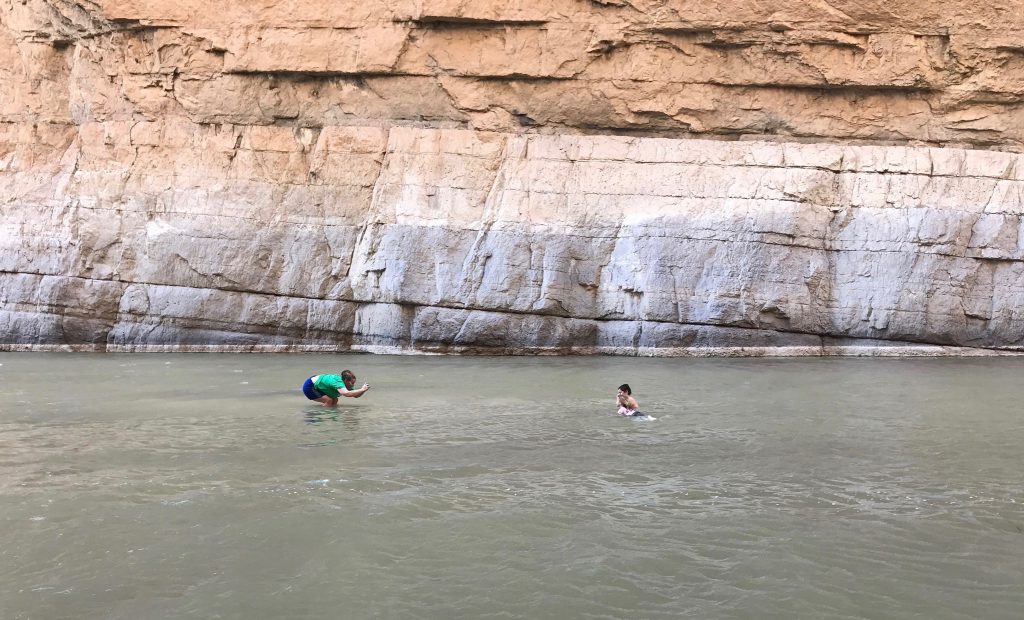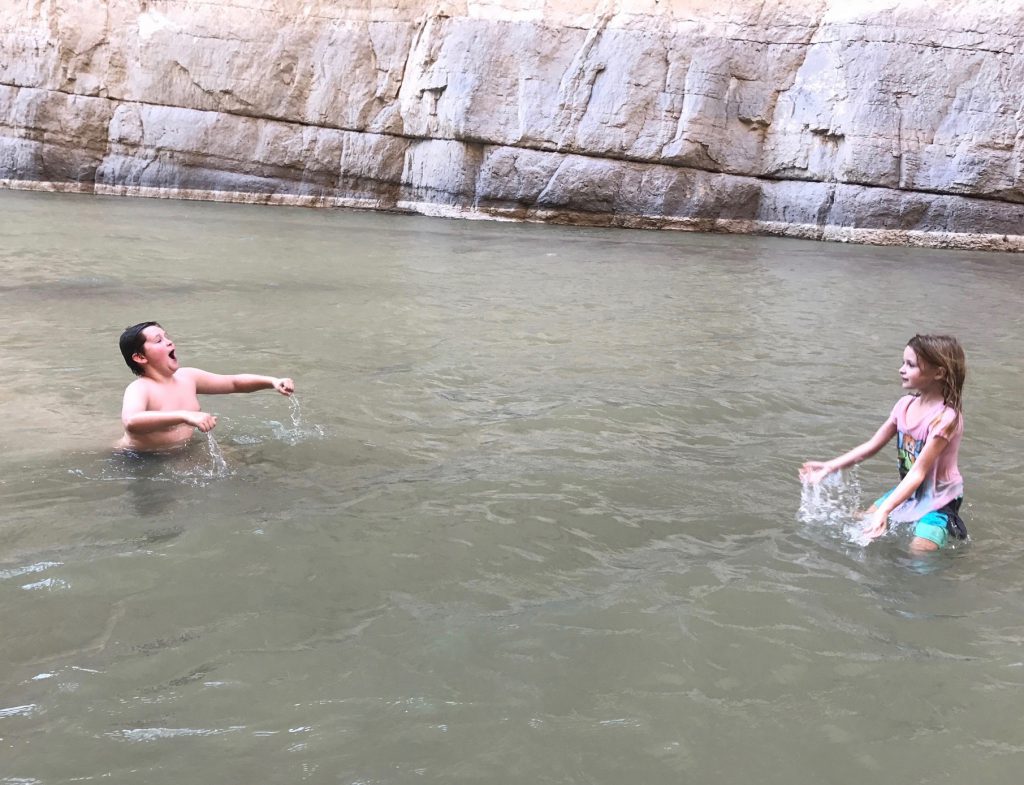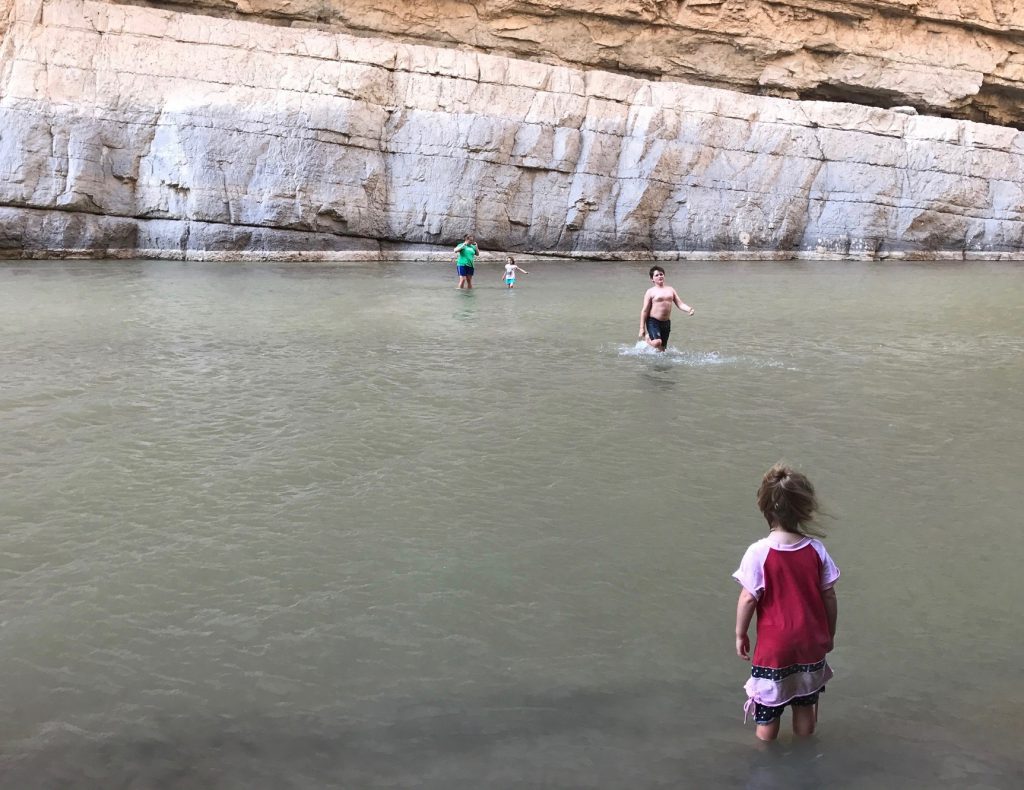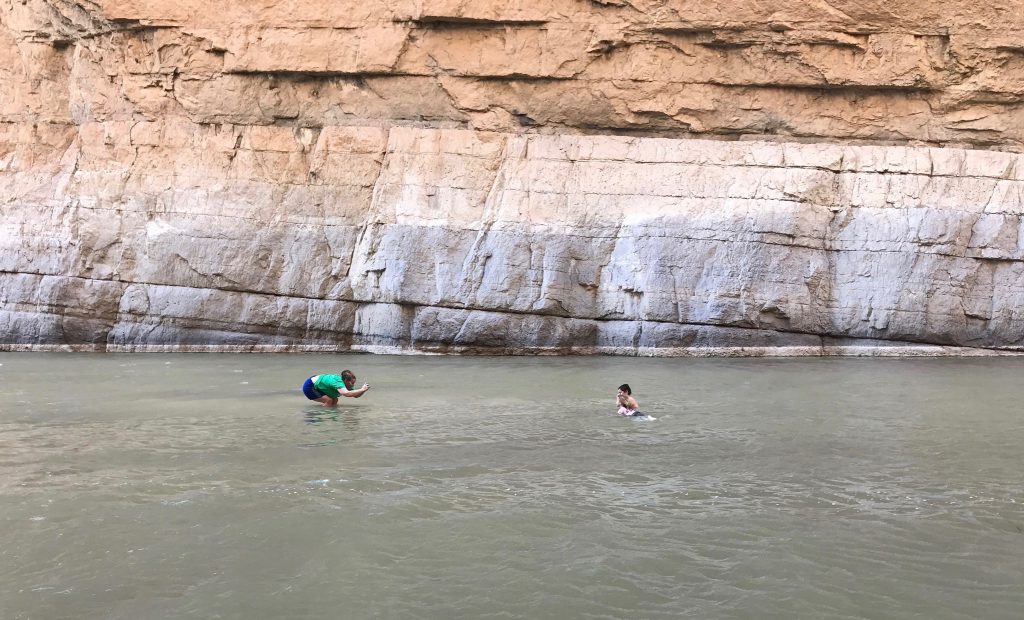 i carried hazel in. and plopped her down in a section that is only ankle deep. and she mostly cried. but i still managed this picture, which is pretty cool, i think.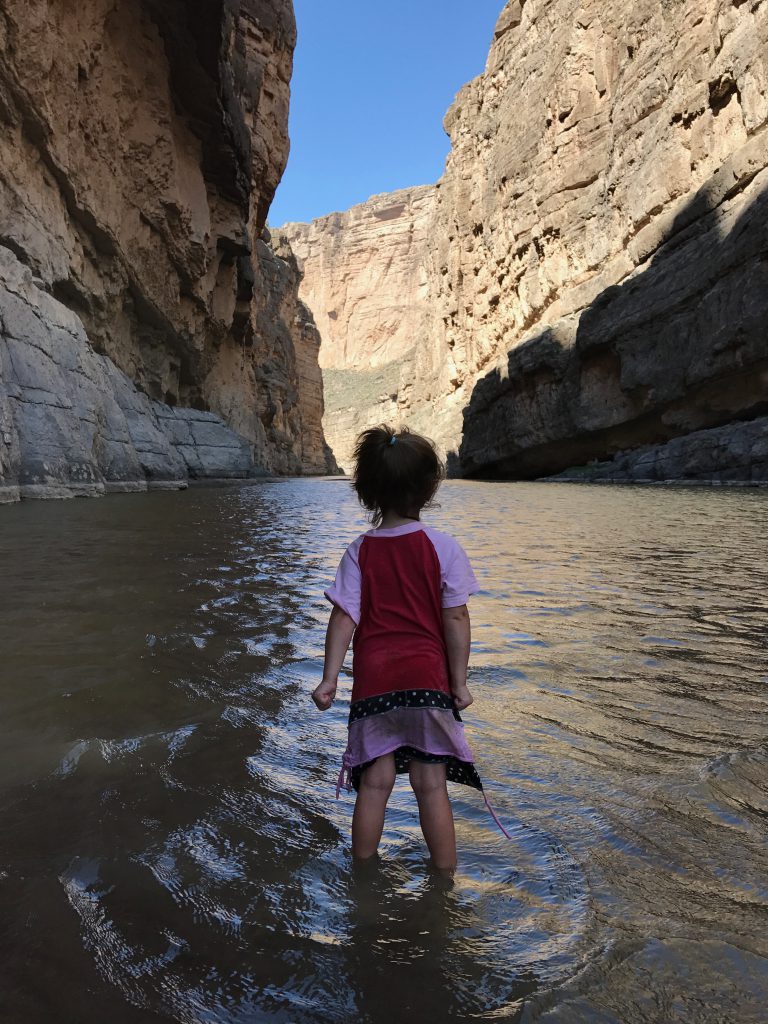 she's definitely no fan of water.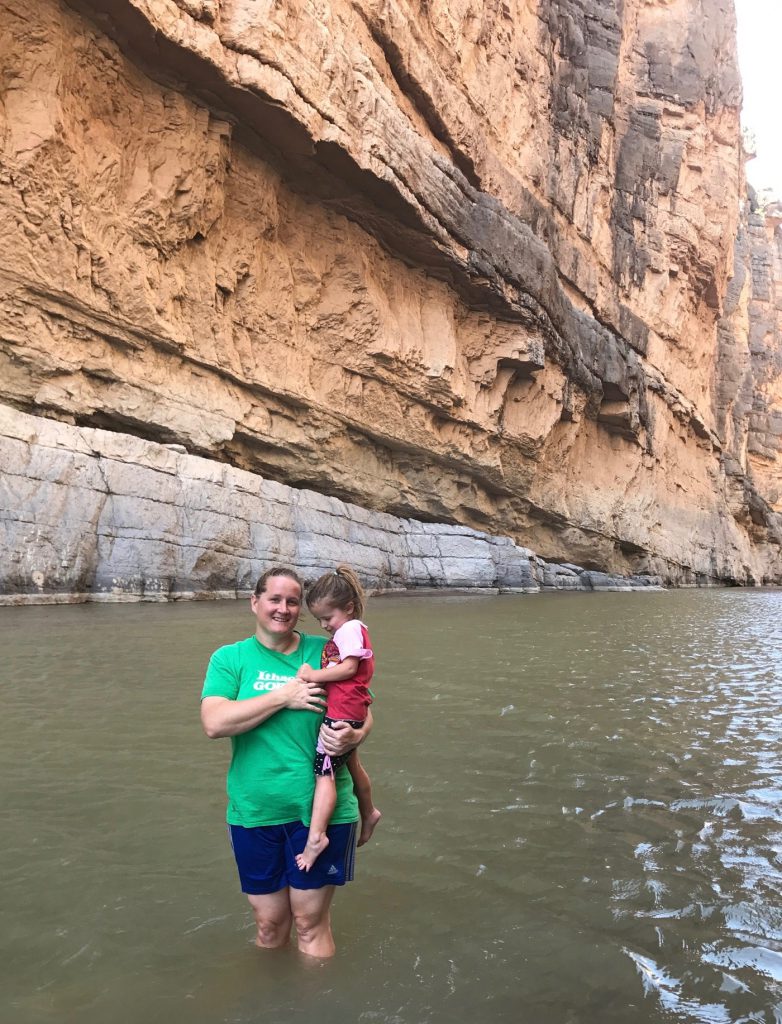 eventually, derek joined us, and waded over to mexico.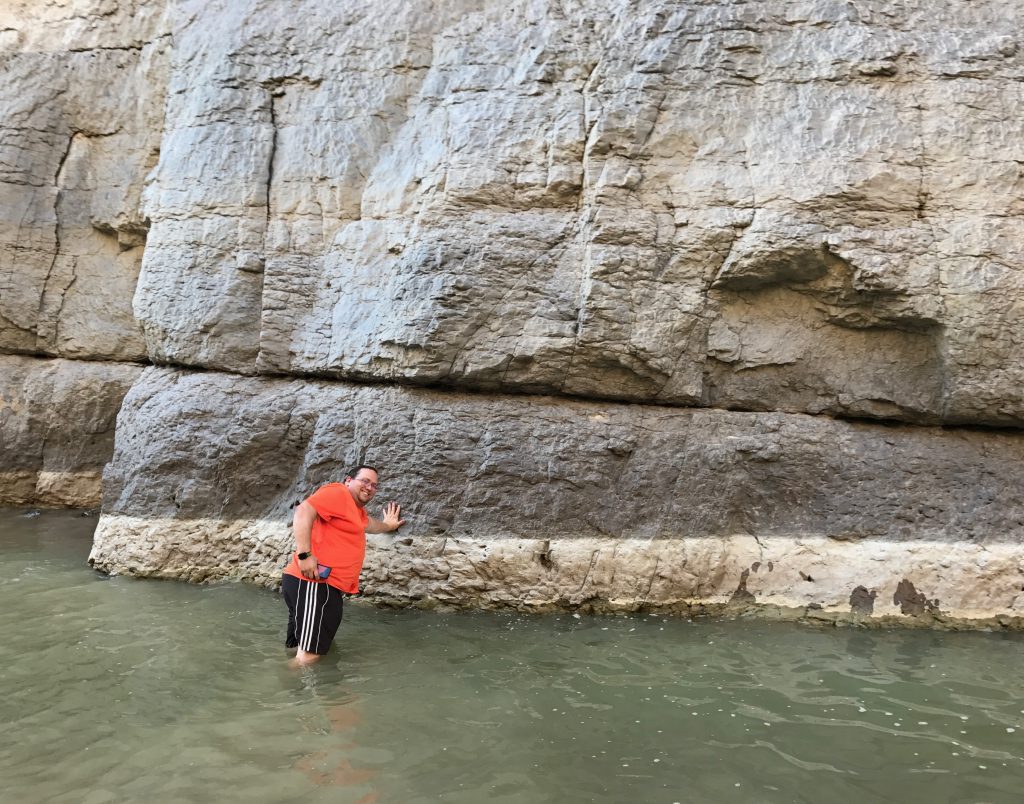 and took a pic of me touching mexico.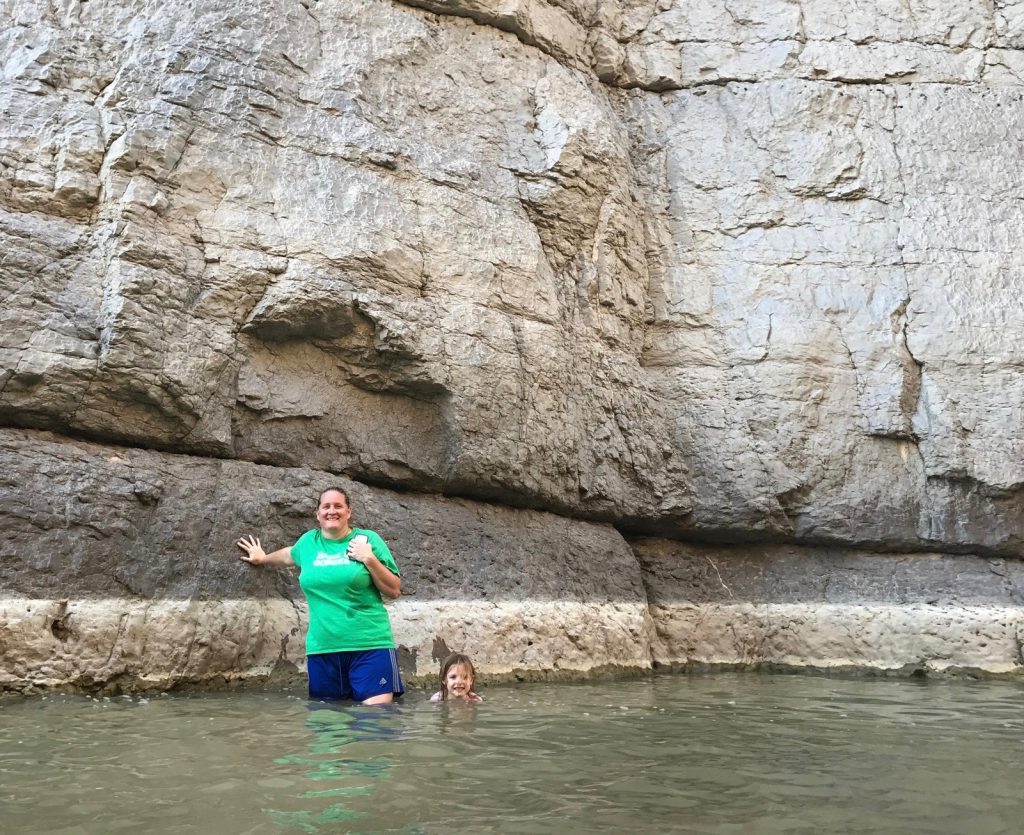 after everyone was good and wet and even a little chilly, we had a wardrobe change started to head back. on the way, we stopped to play on this giant slippery rock.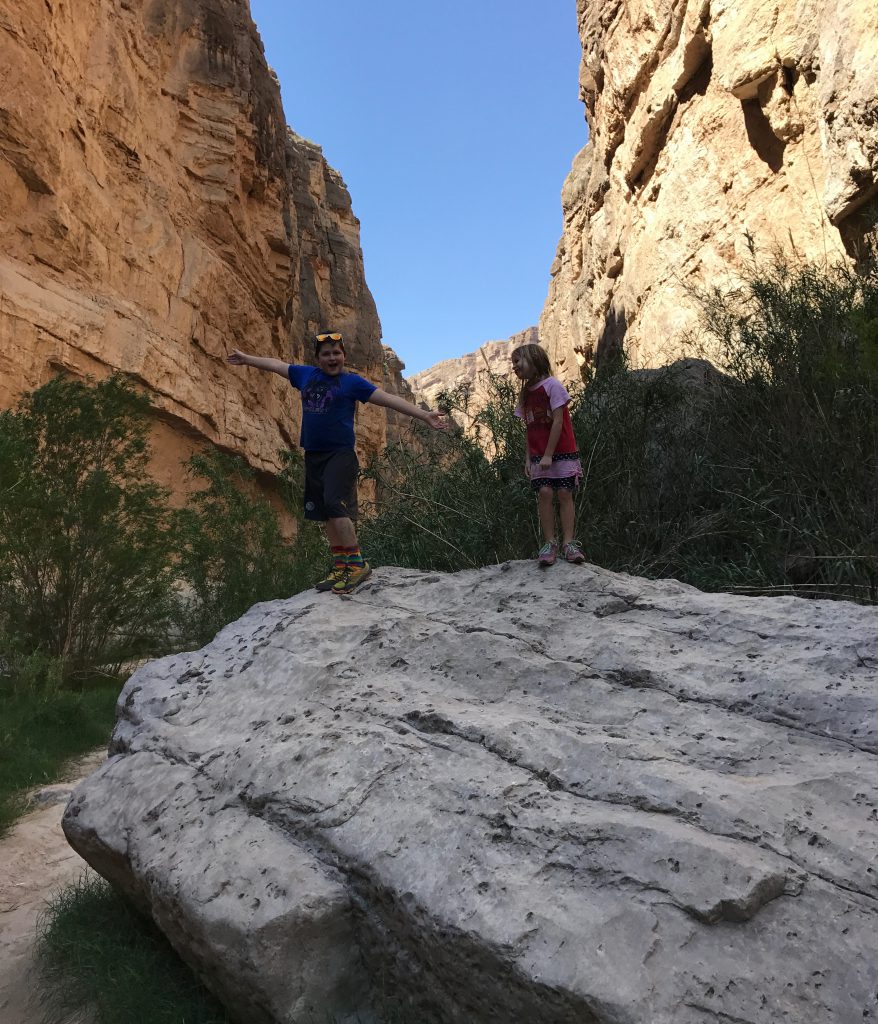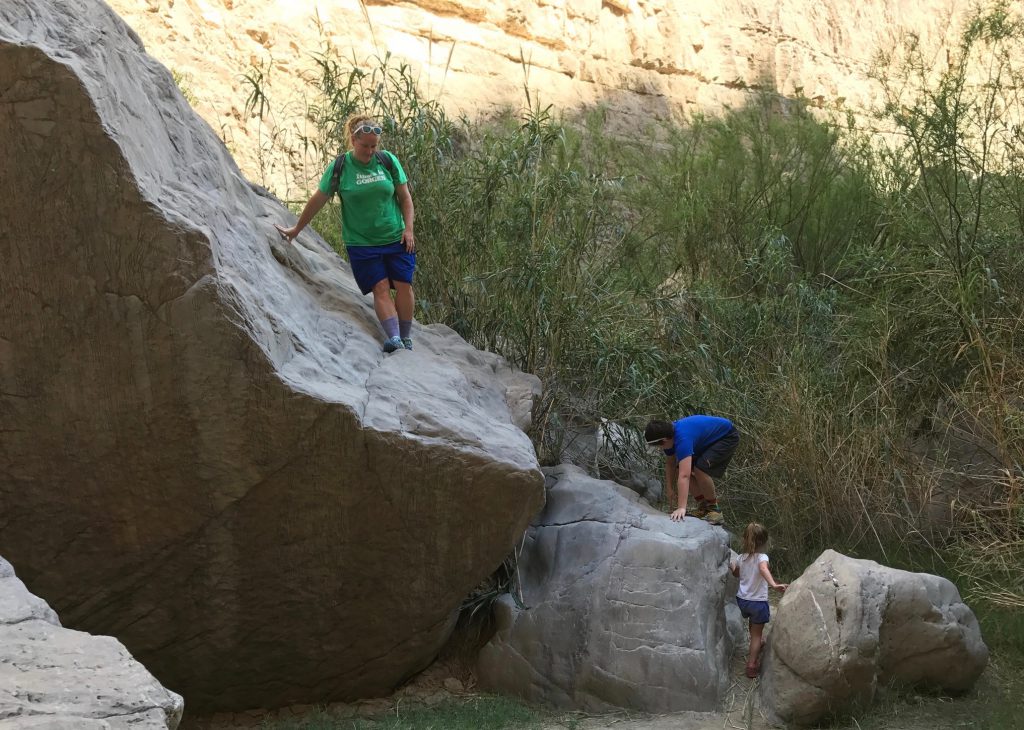 back up and out.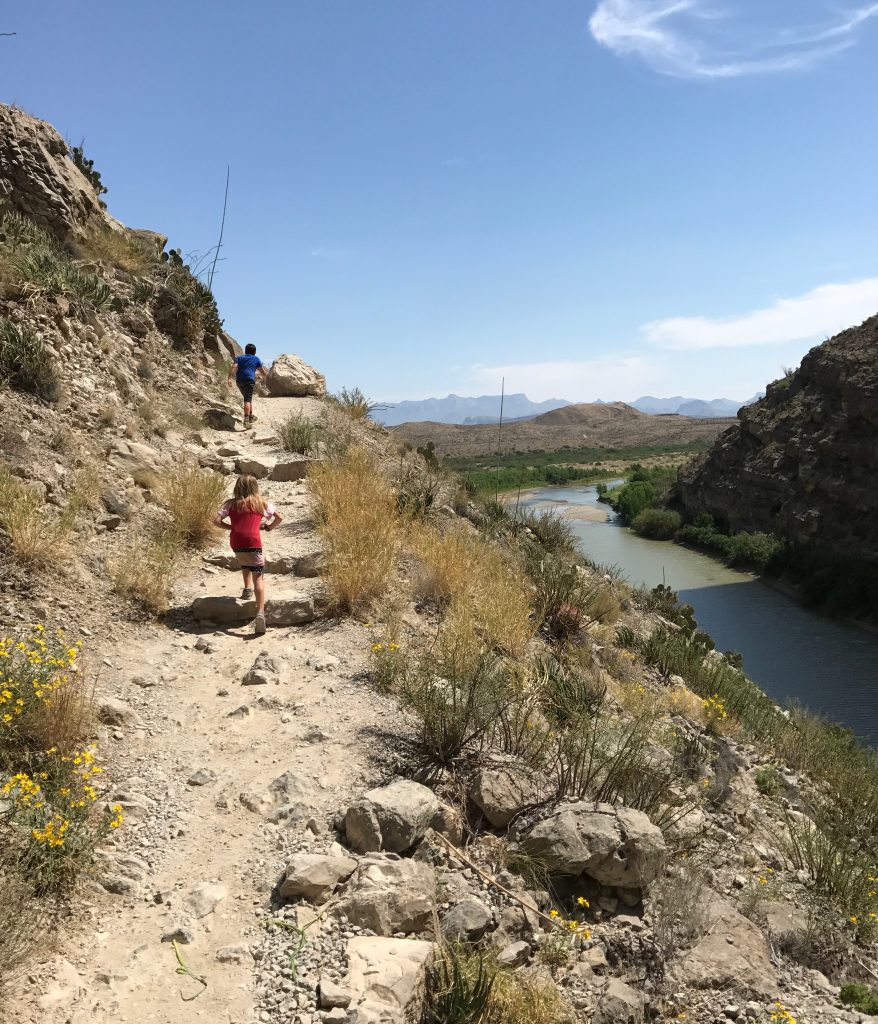 hazel fizzled out eventually, but this time i didn't have her backpack so she had to settle for a shoulder ride.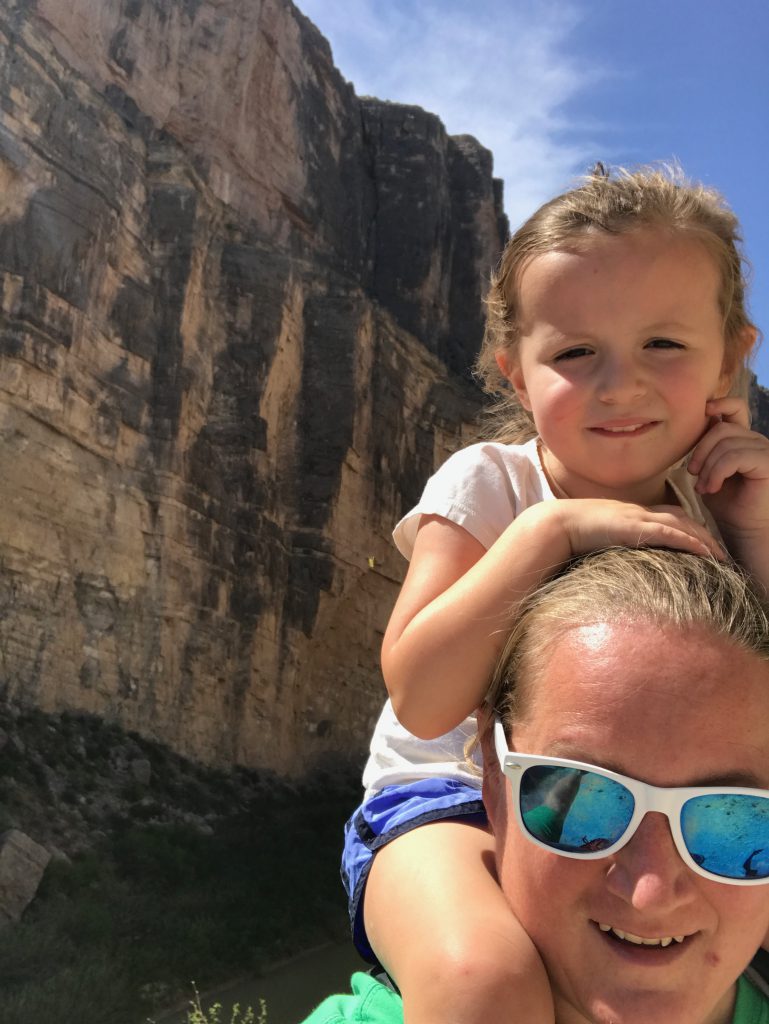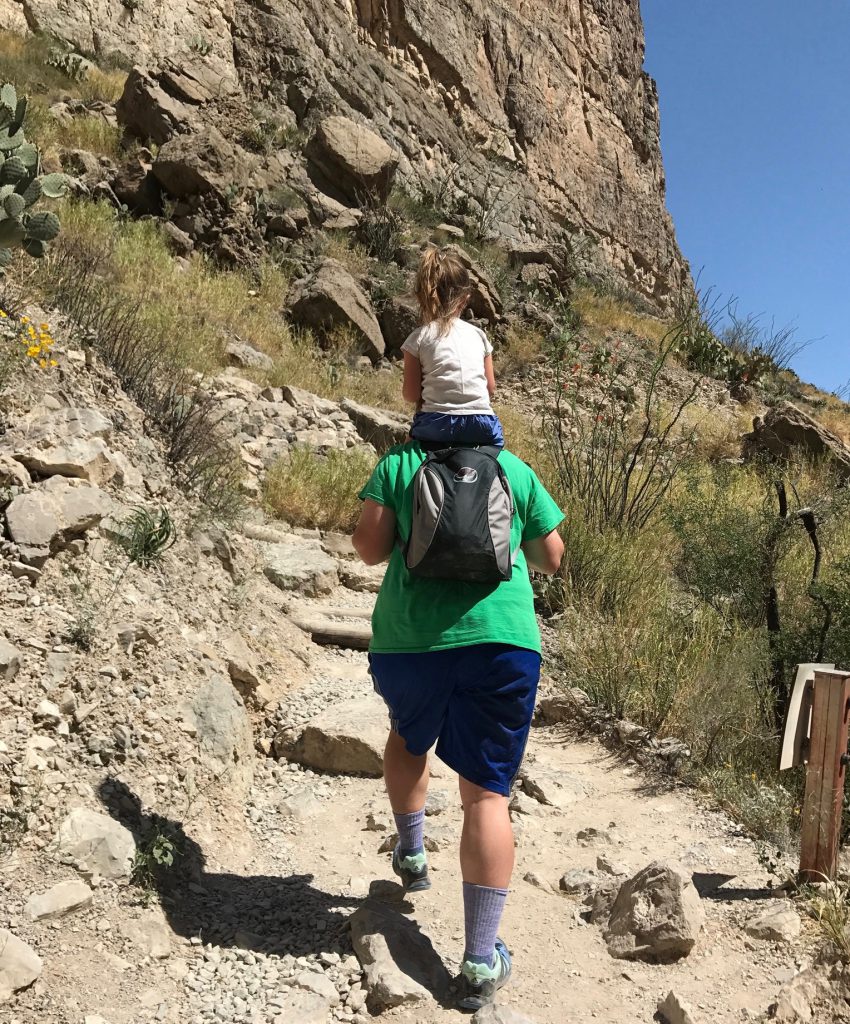 more desert blooms.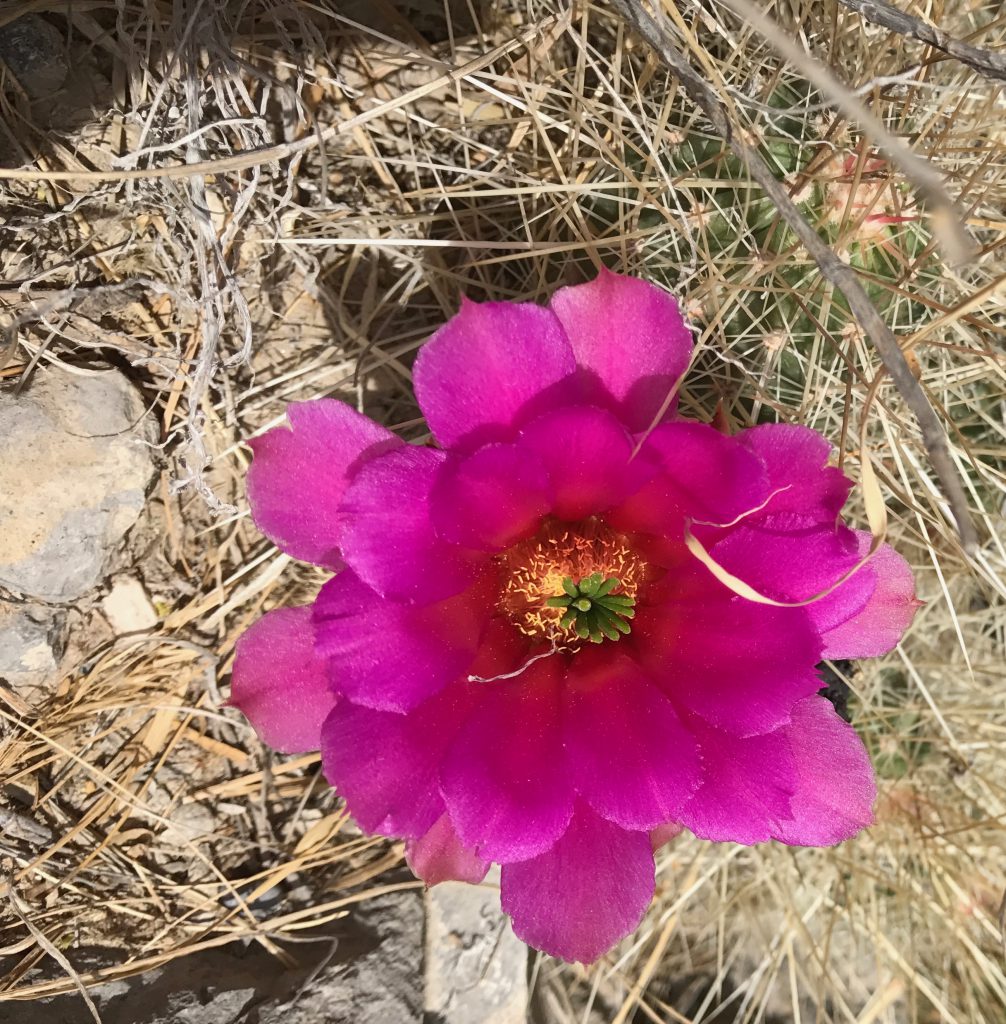 blue bonnets and canyons.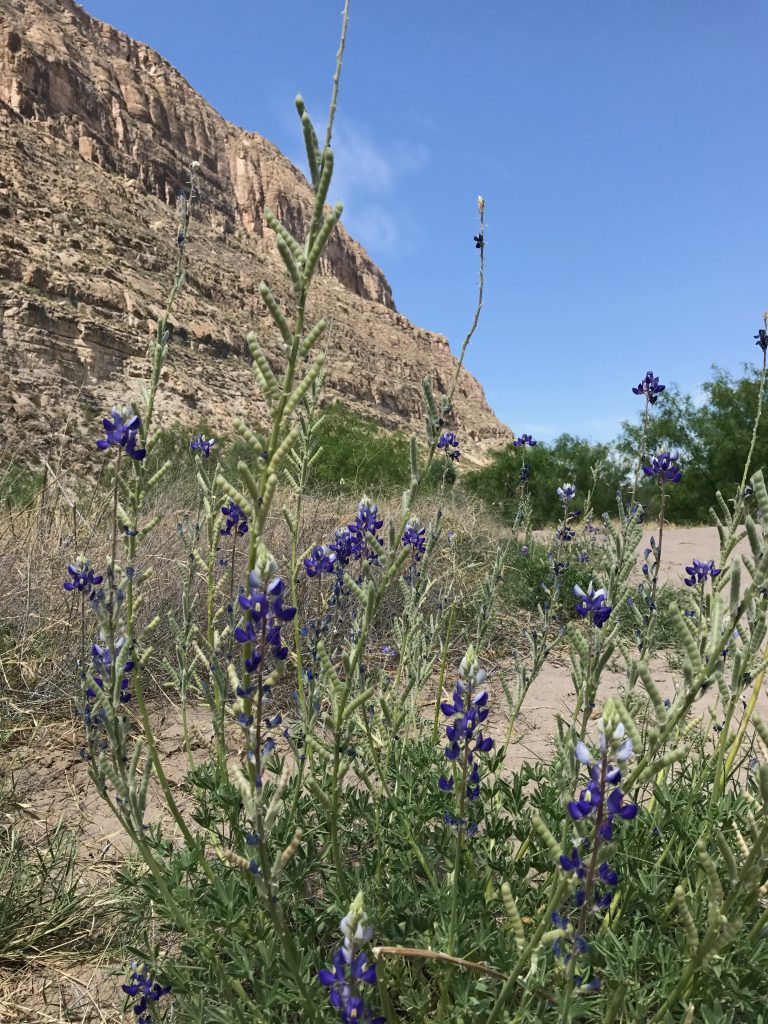 before we got back on the road for the long haul back to camp, we stopped at a visitor center and scored some ice cream from the store.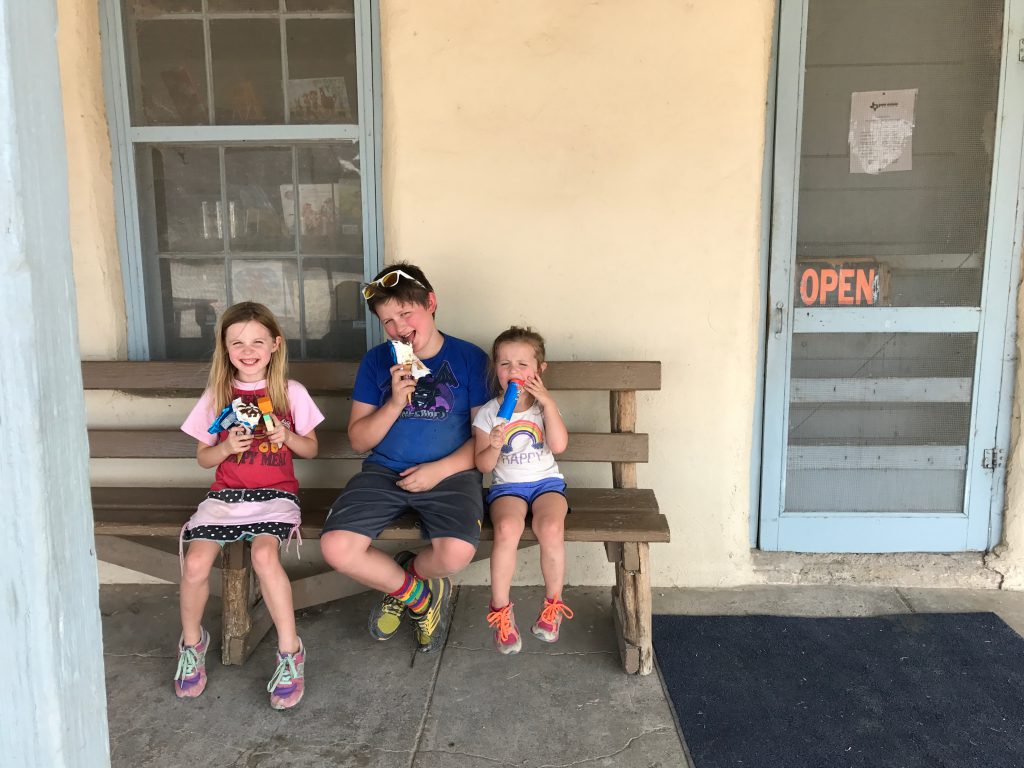 crazel.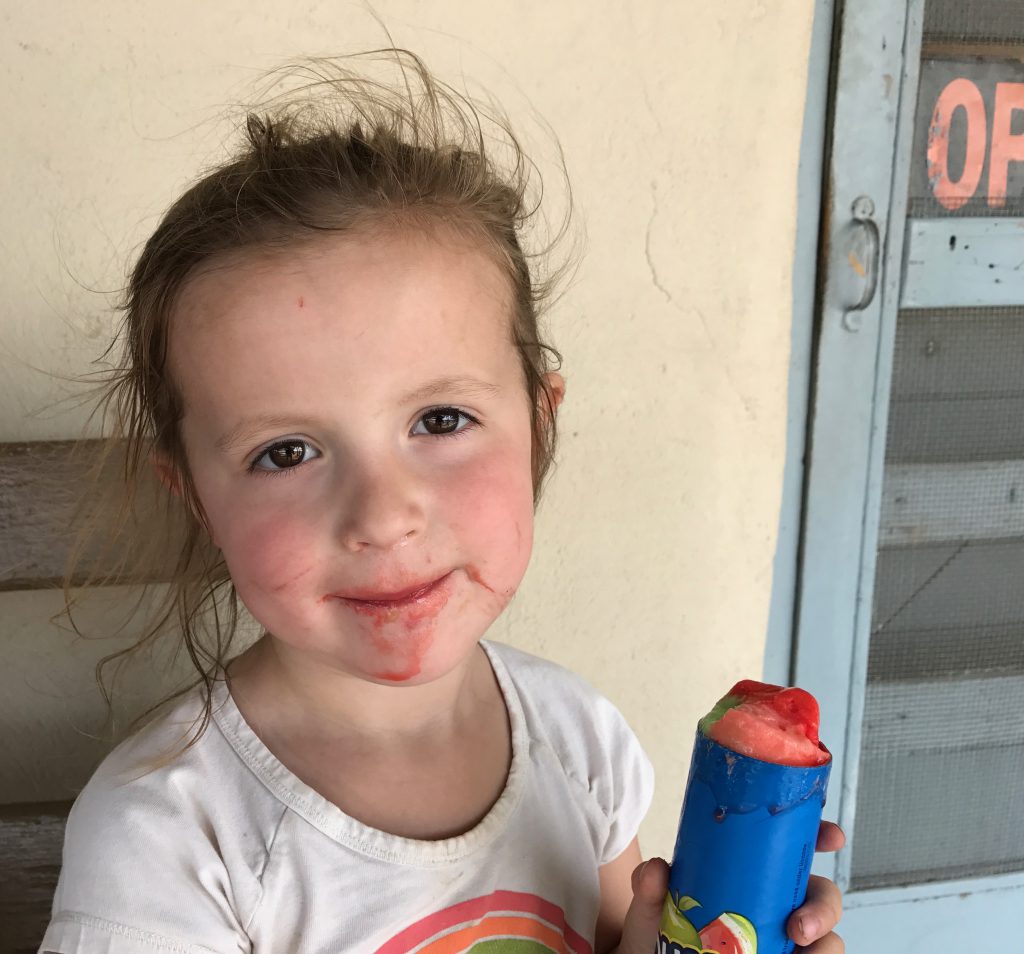 ike.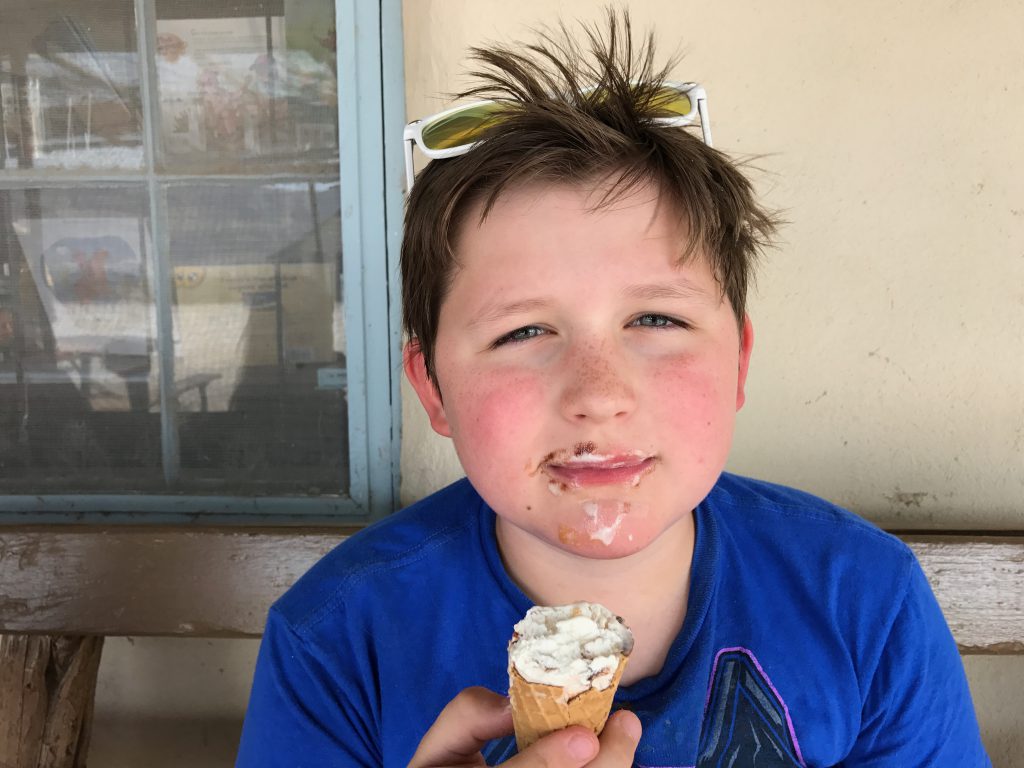 the visitor center was in the middle of some historic buildings. we didn't take much time to explore, mostly because it was hot and the kids don't seem to every really care about such things, but i guess it was part of an old ranching community (which i'm sure was evicted when usa decided to make big bend into a national park).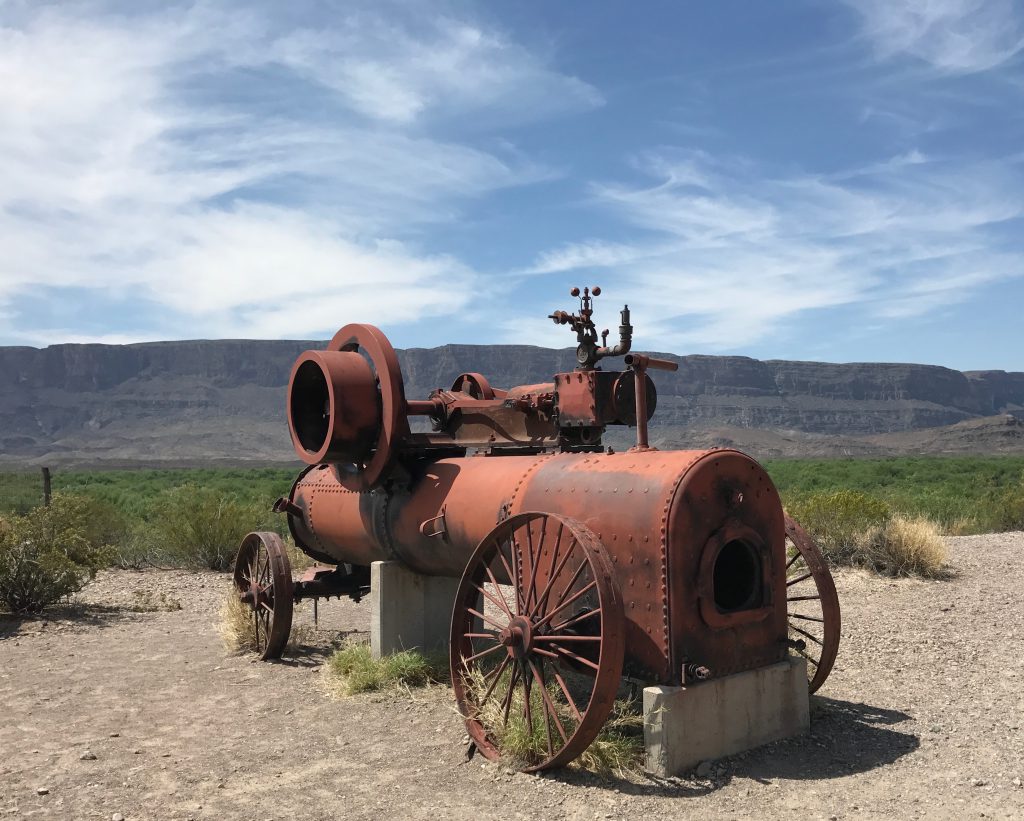 on the drive back, we stopped at all the overlooks and took lots of pictures of iconic places. like this mountain top.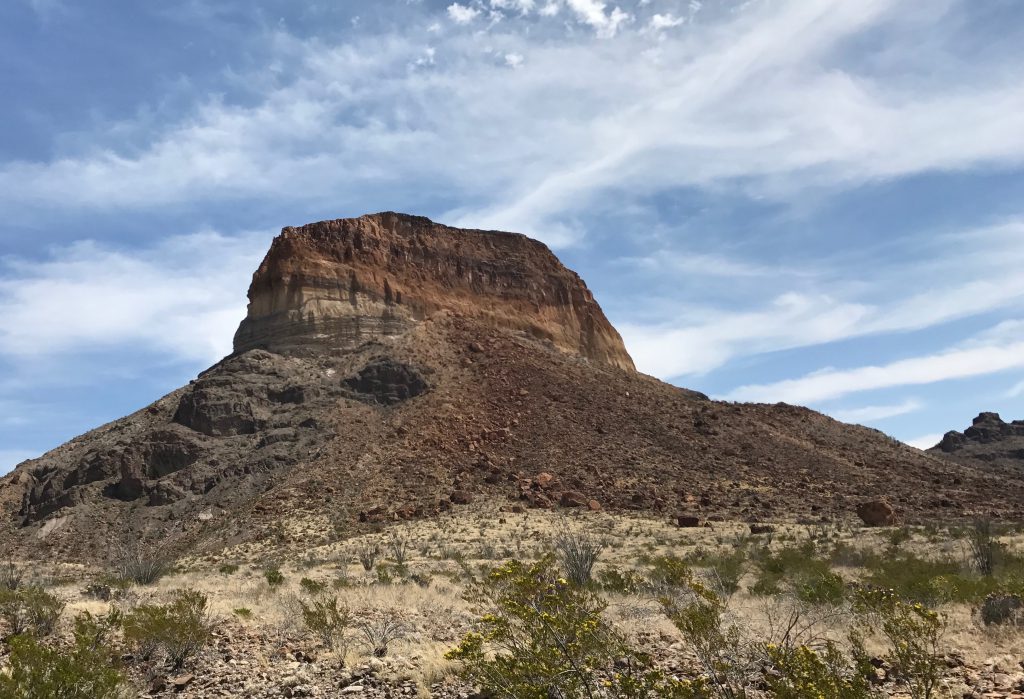 and the mule's ears formation.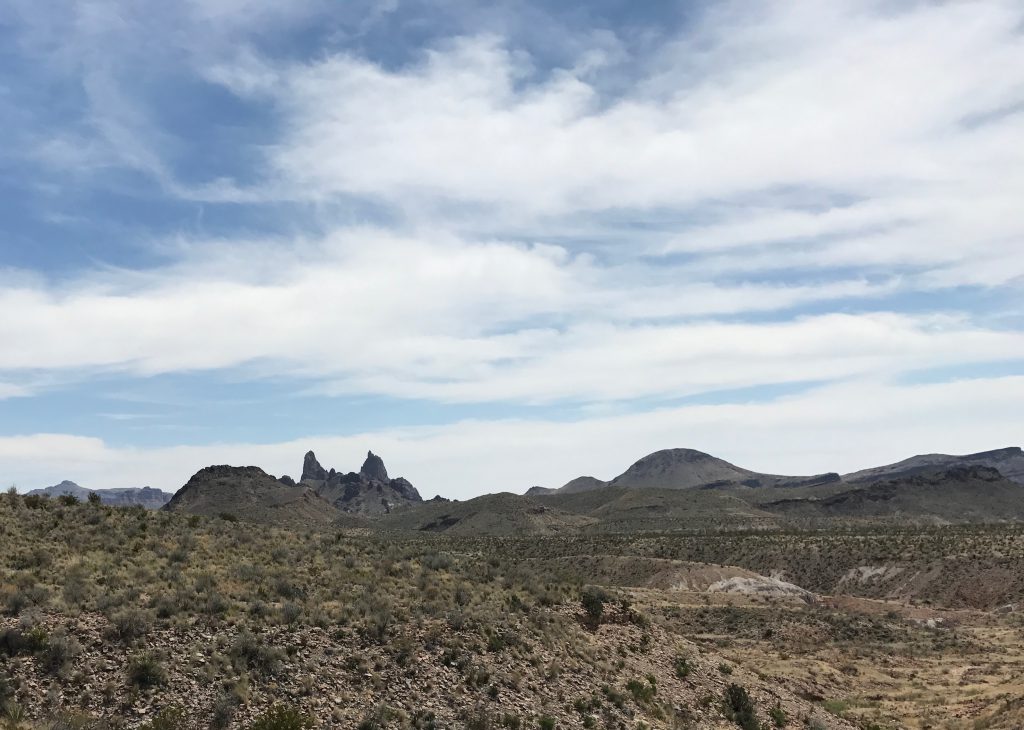 anyhow. it was a great day and super fun. if it wasn't such a long drive, we might have even gone back. if you even find yourself in way way southwest texas, i strong recommend a visit. you know, until donald trump fills in the canyon with a wall. 😉