when i started this post, we were at the halfway mark of our stay at medina lake rv resort. (when i imported the photos, they were completely out of order, so i got frustrated and quit and turned the computer over for several viewings of moana and about 50 how to draw youtube videos).
but first, let me rewind even further. back to our travel day. we broke up our trip with a stop in seguin, texas to get our battery replaced.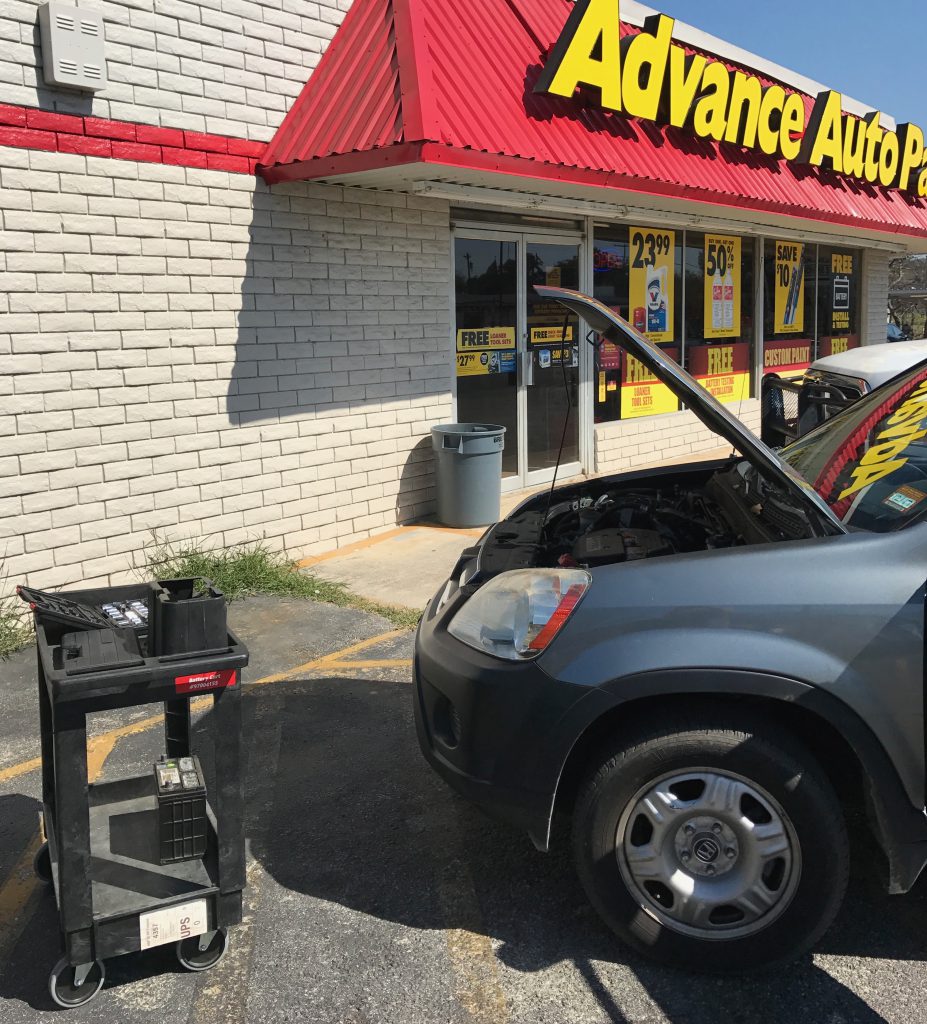 and then to watch the new lego batman movie. (ps. it was awesome).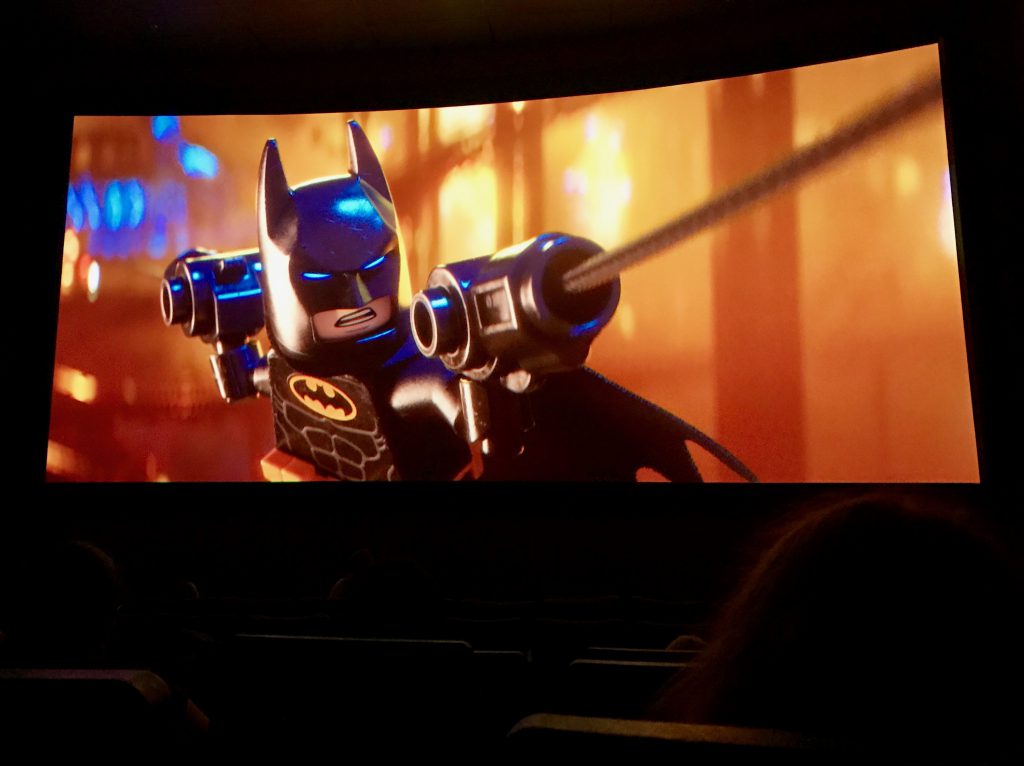 a few days earlier (at the walmart in columbus), i used my expert blind bag feeling skills to secure a complete set (with no duplicates) of all the lego batman minifigures, but now that i've seen the movie, they have a bit more meaning.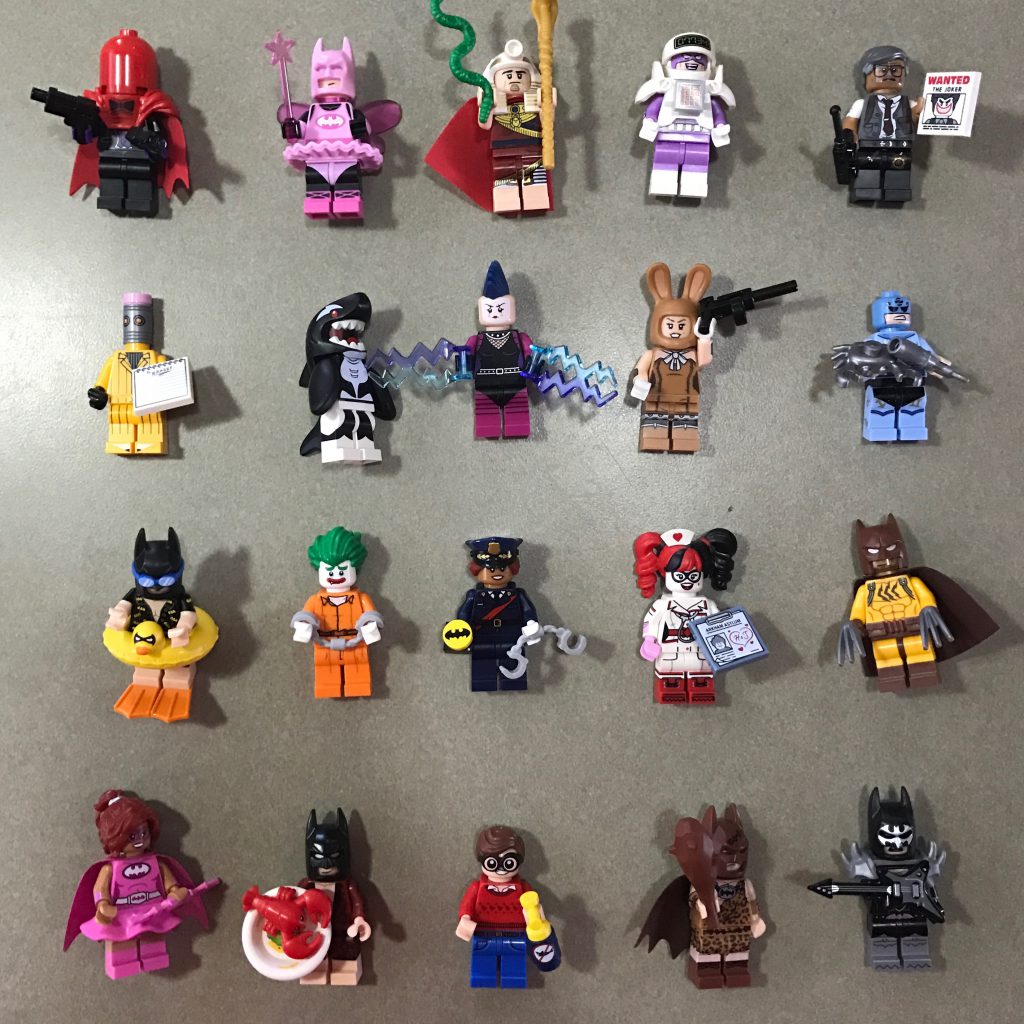 the new campground is on a lake. the actual lakefront sites only have water and electric, so we took a site in a section further back so we could have sewer hookups, stacked in with the other giant rvs, with no delightful view.
some other campground tidbits. this is the laundry room…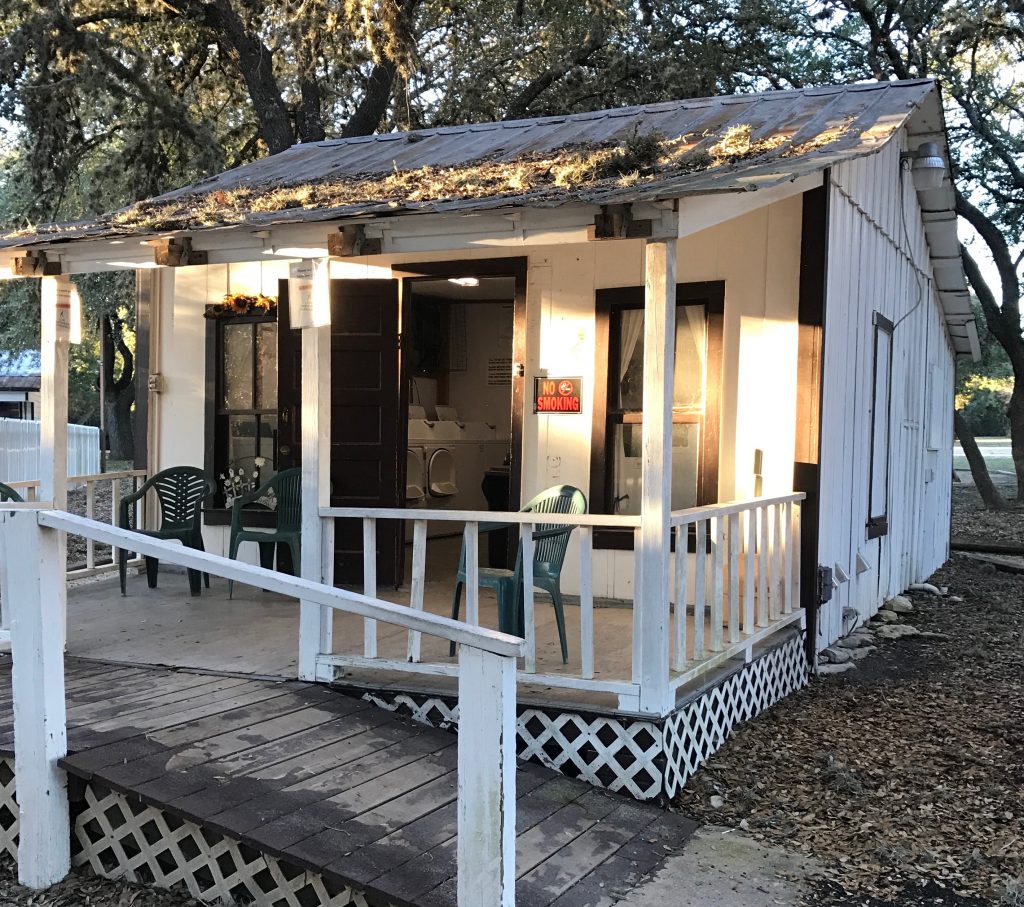 (so cute).
and there are deer EVERYWHERE. at first it was cool. now it sort of seems like an infestation.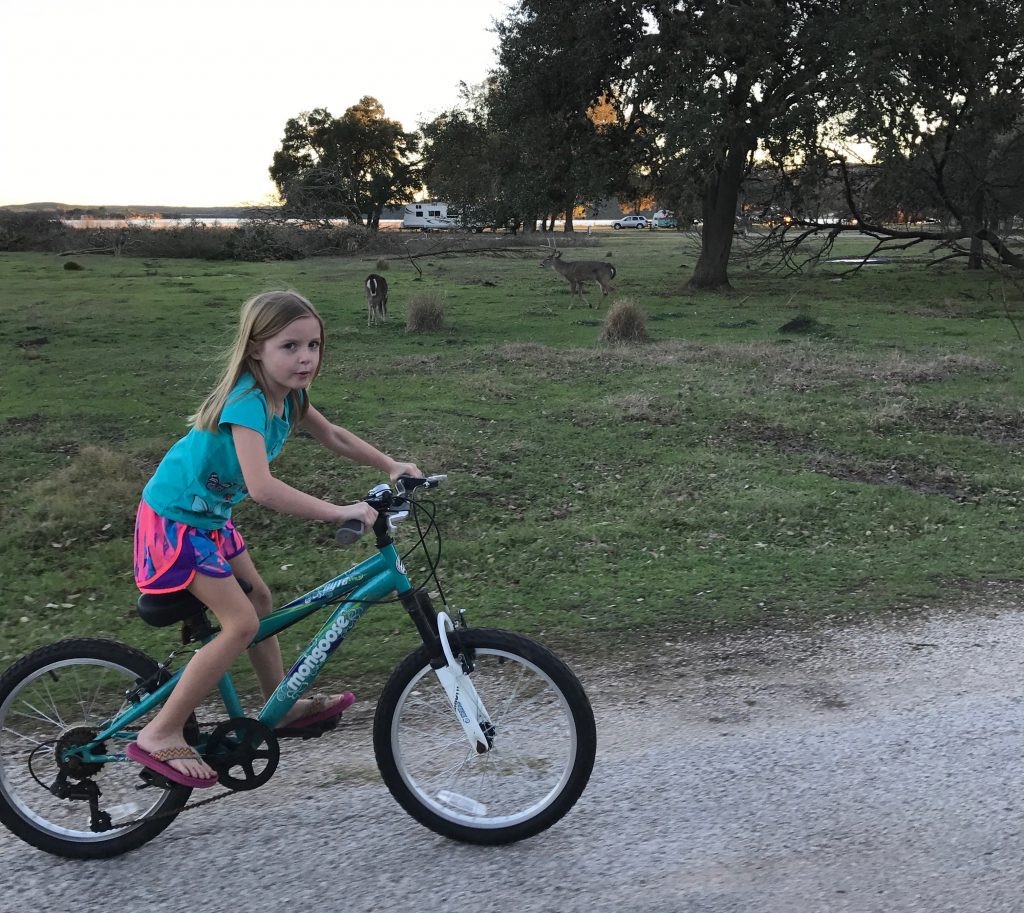 they aren't afraid of cars and/or humans.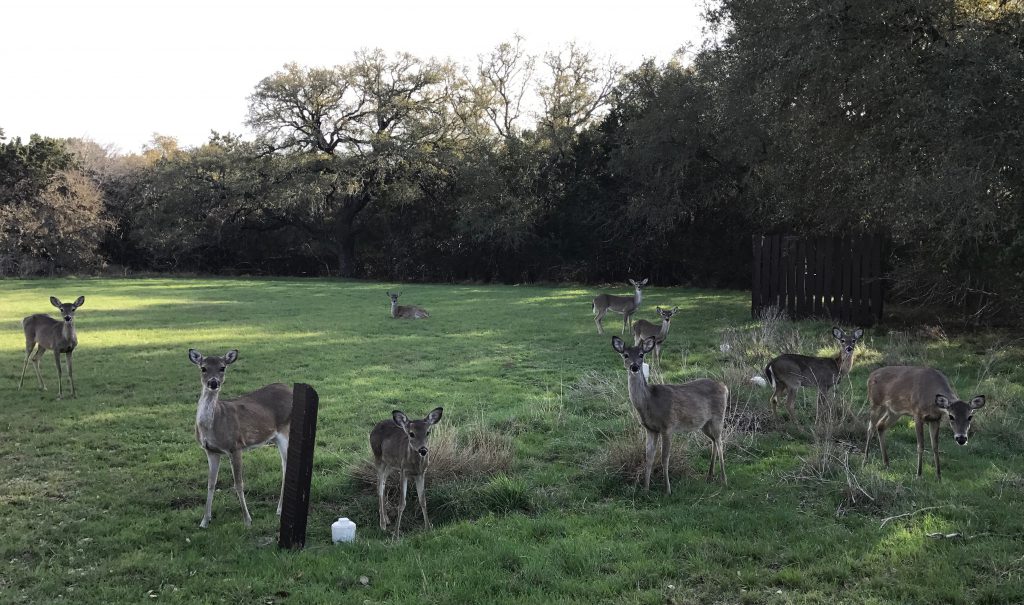 so. after a couple of days at our boring spot, we decided that we could sacrifice sewer hookups for a lakefront site. i mean, taking a shower at the bathhouse and paying $20 every 5 days for the honey wagon service is worth this view, right?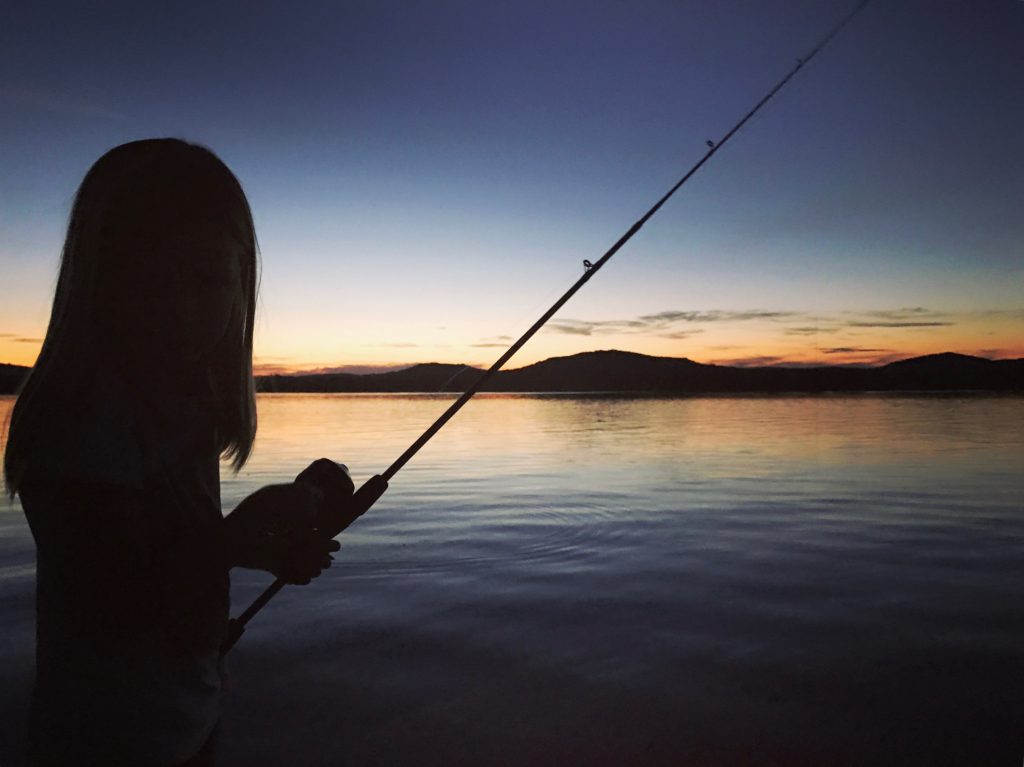 our art class got an upgrade.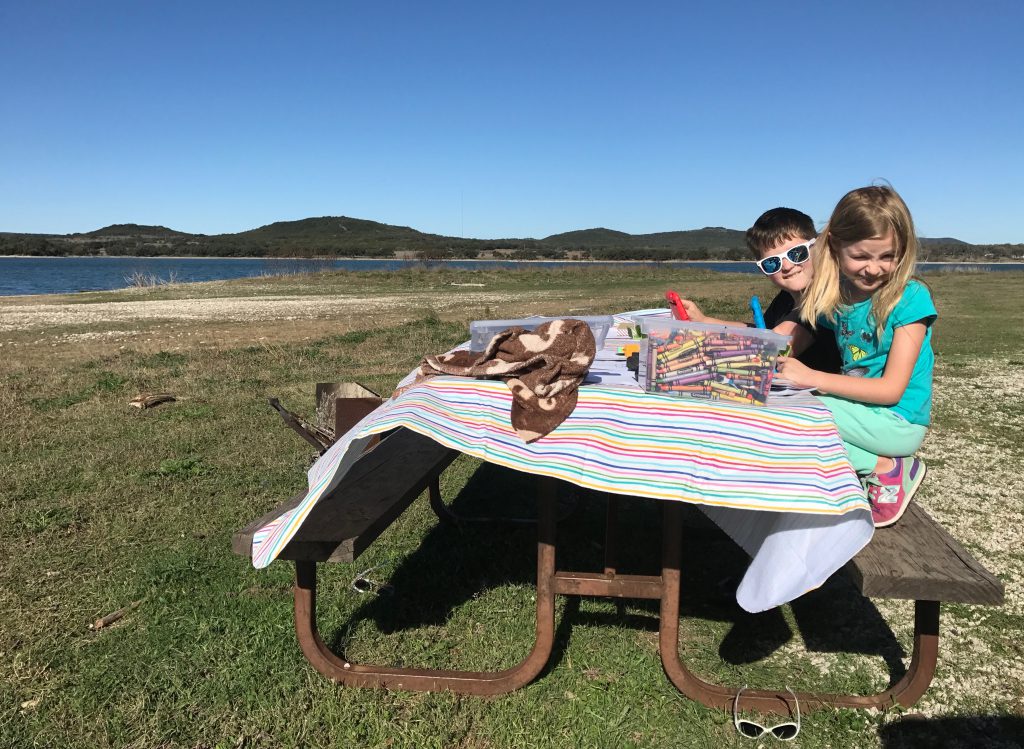 the kids tested the waters, but it was pretty chilly and they haven't asked to go again.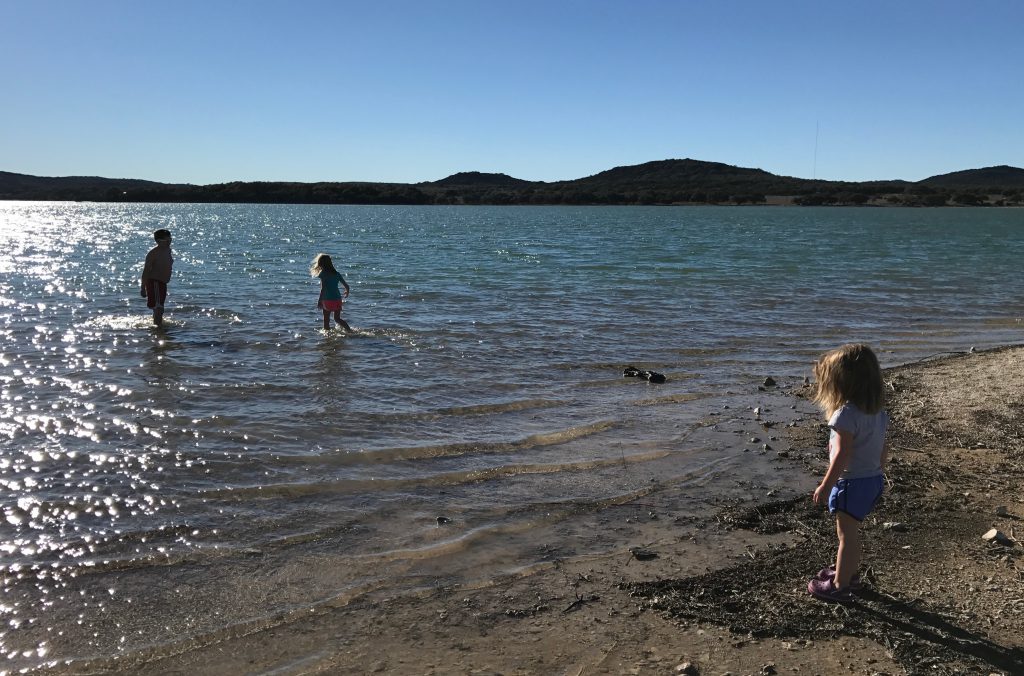 sunset views.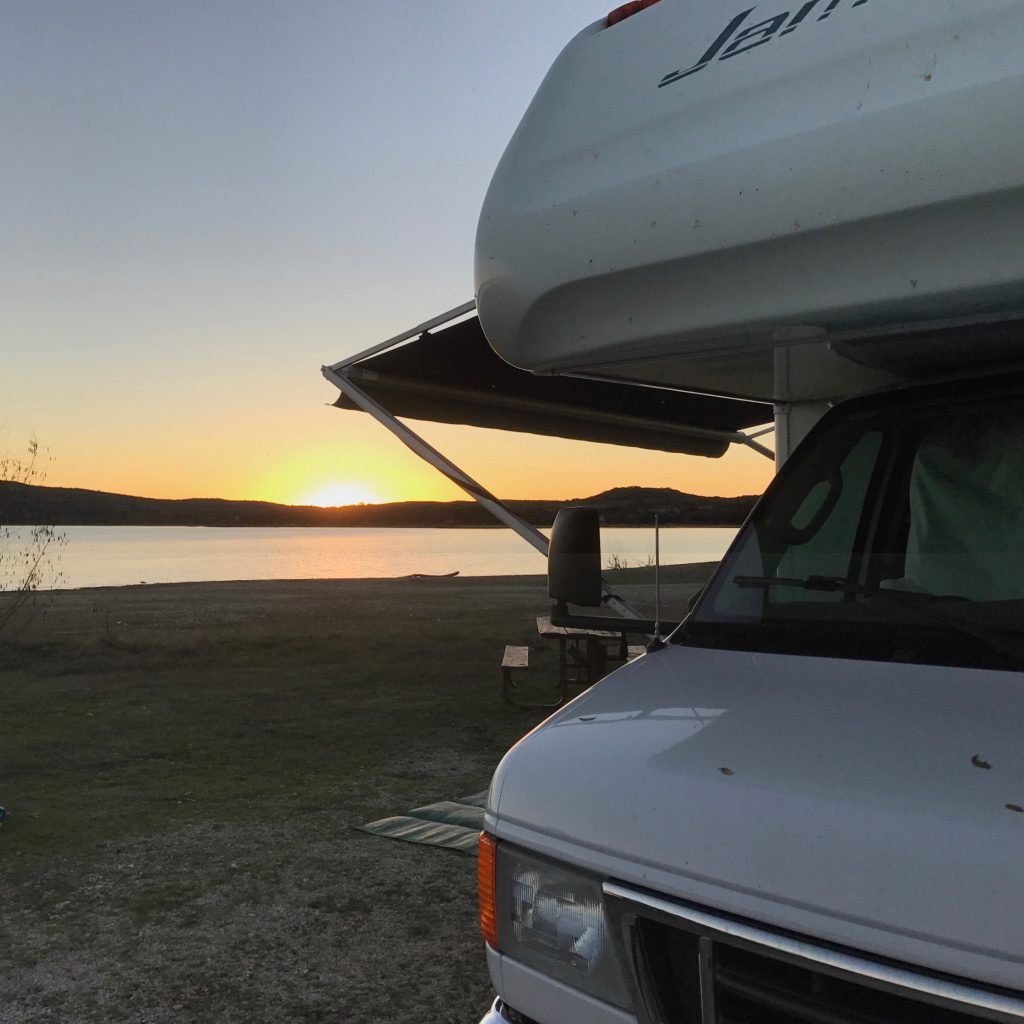 there is no one around us. (and even the people that are near us aren't stacked side by side. it's awesome.)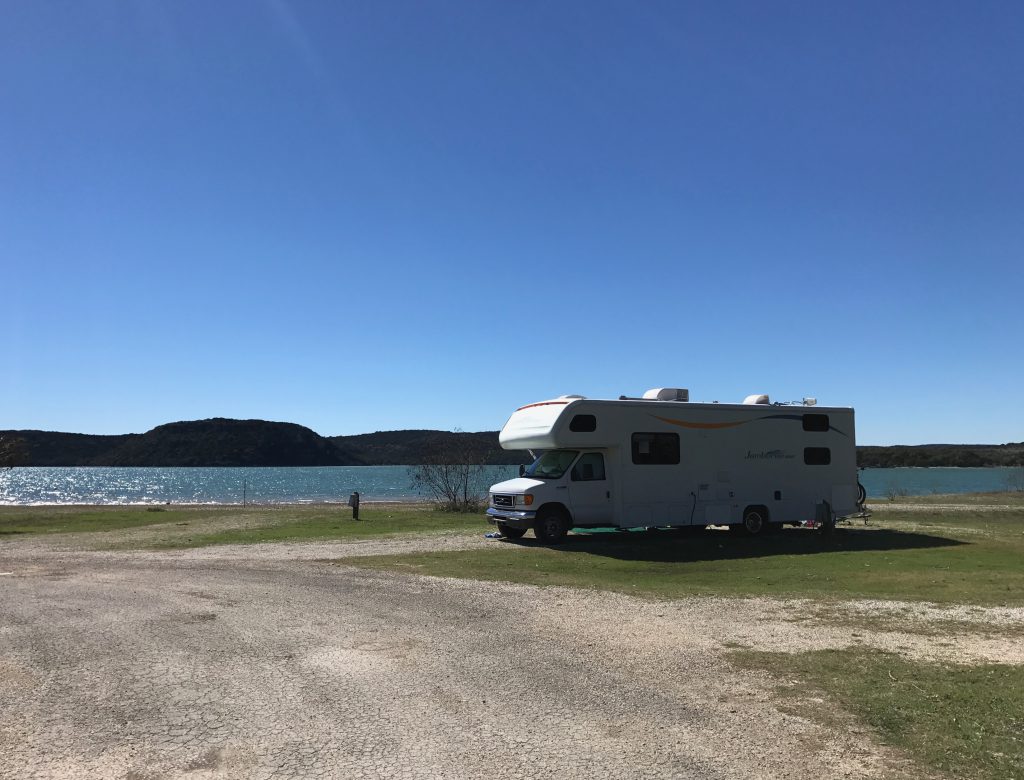 night view. derek fishing silhouette.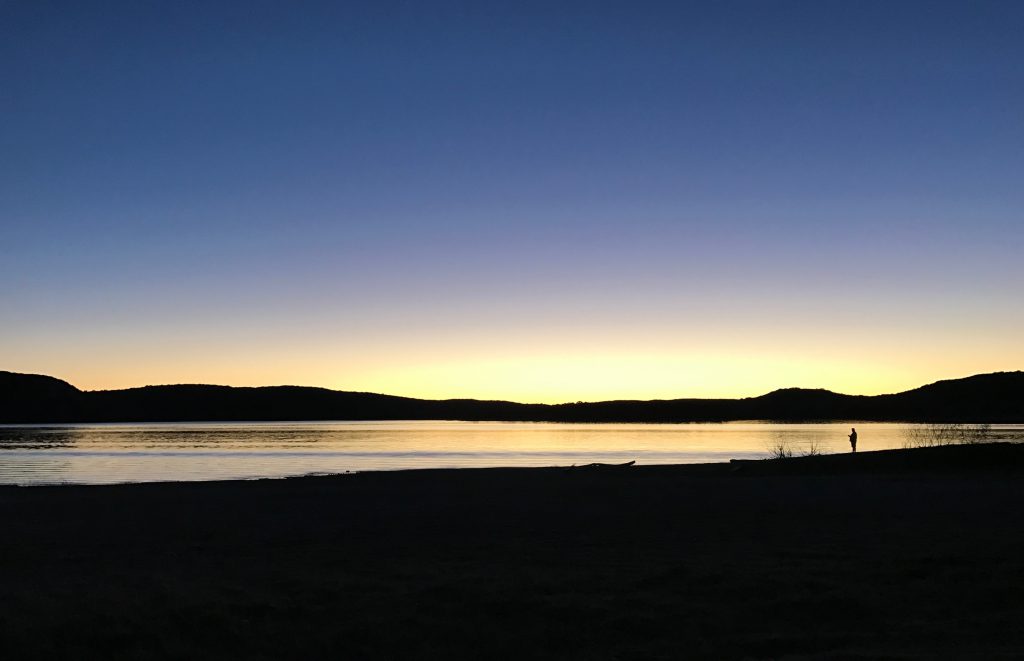 in the last campground and at this one, there is a requirement that campfires be off the ground. we debated a fire pit at the last campground, but never got around to it. but knowing that three weeks here and one at the next spot required a fire pit, we finally decided to drop $30 on the cheapest one we could find at walmart. i would say it was worth it.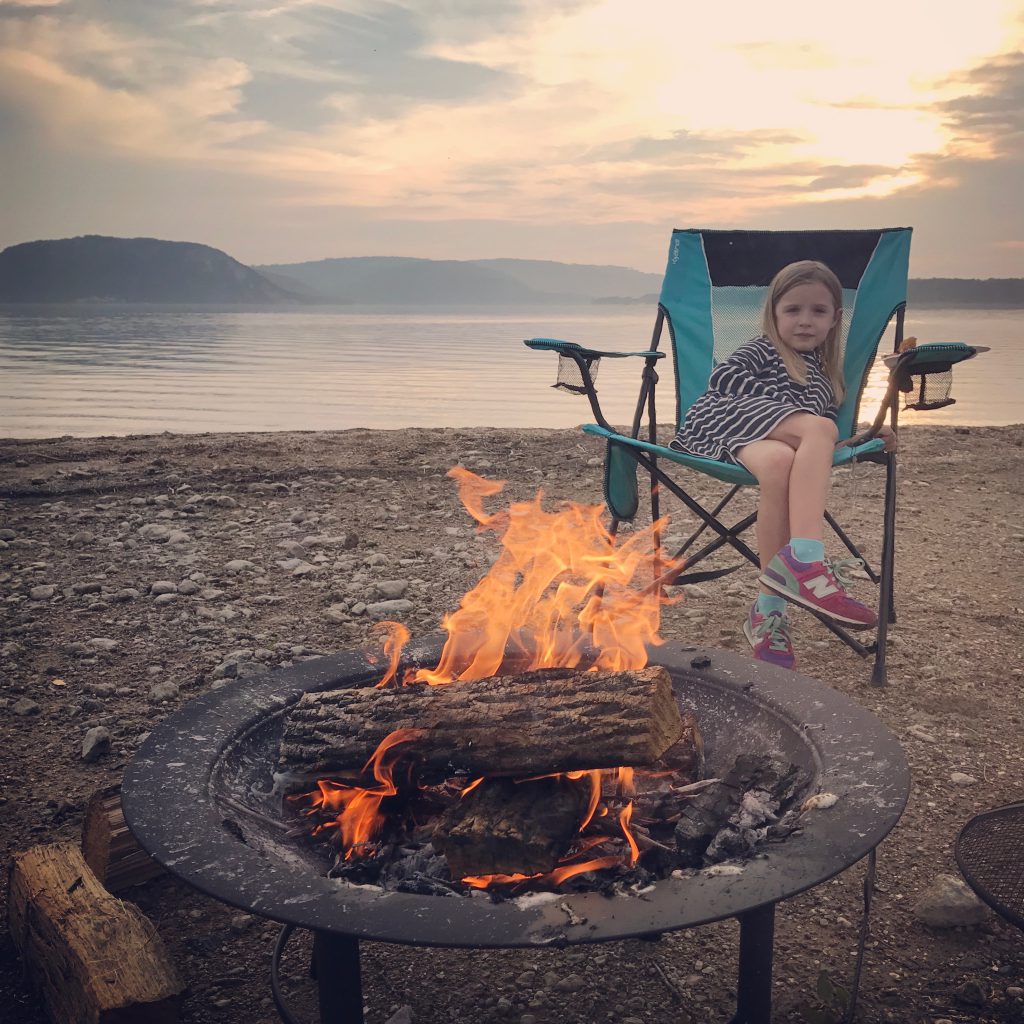 lakeside reading.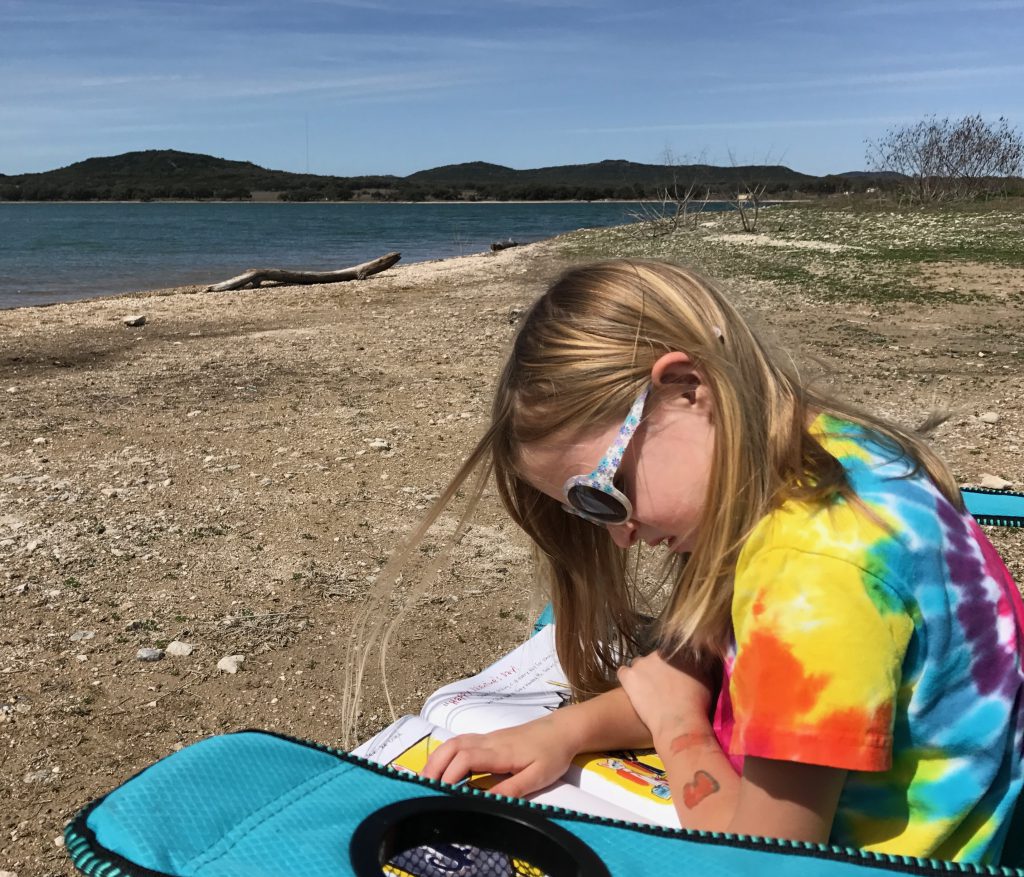 the sunsets are pretty sweet over the lake.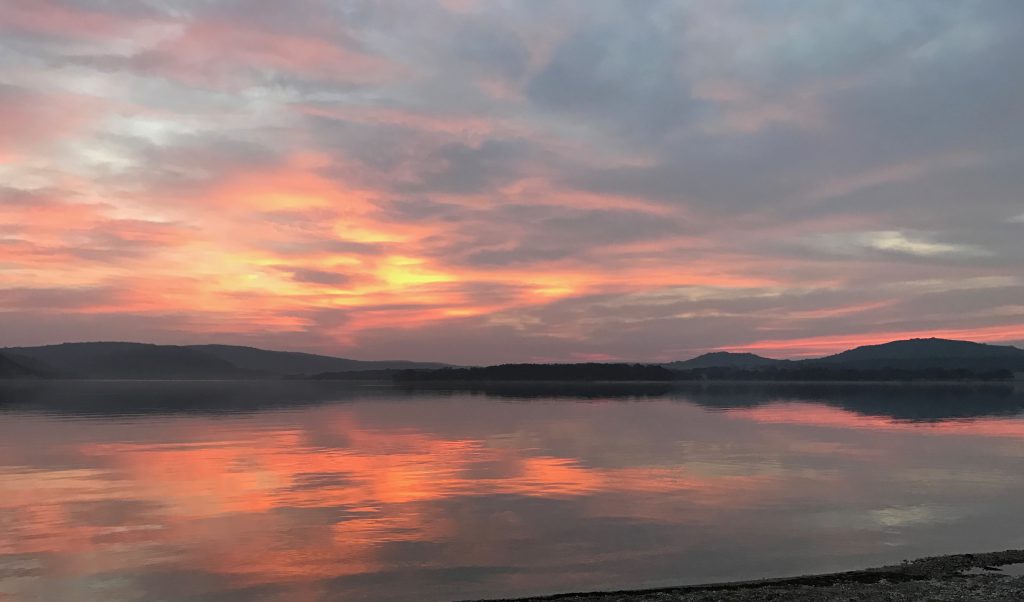 breakfast with a view.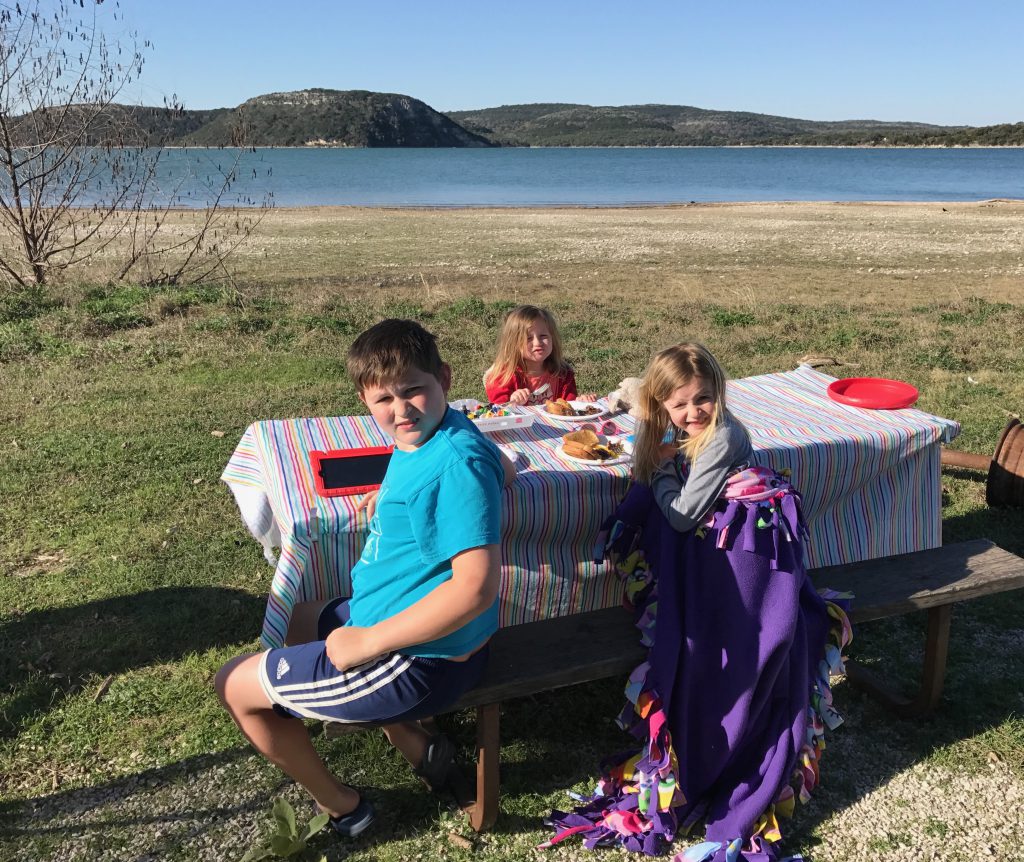 bird watching. pants free. (i'm just thankful she agreed to underwear – that's a constant struggle).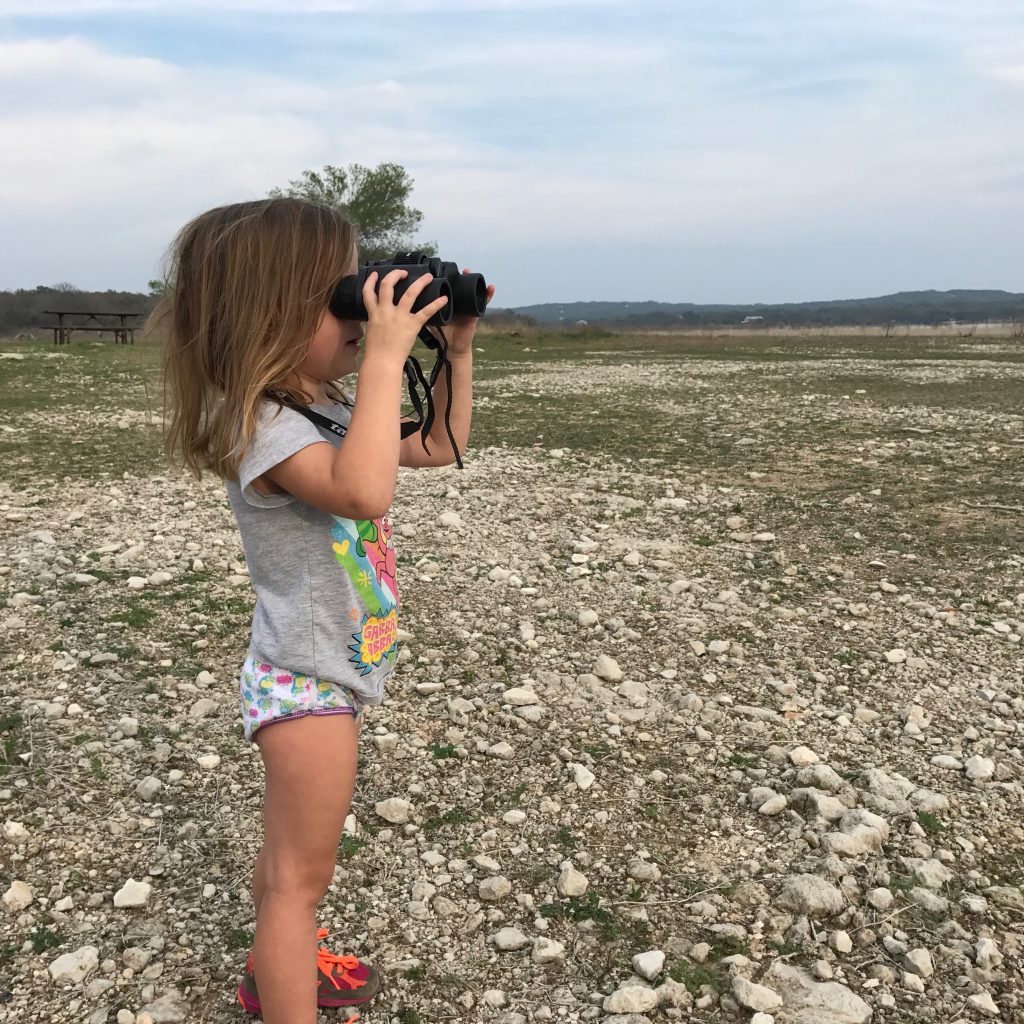 ok. enough about our amazing view. back to regular life inside the jamboree.
hazel's paw patrol love has grown into a full blown obsession.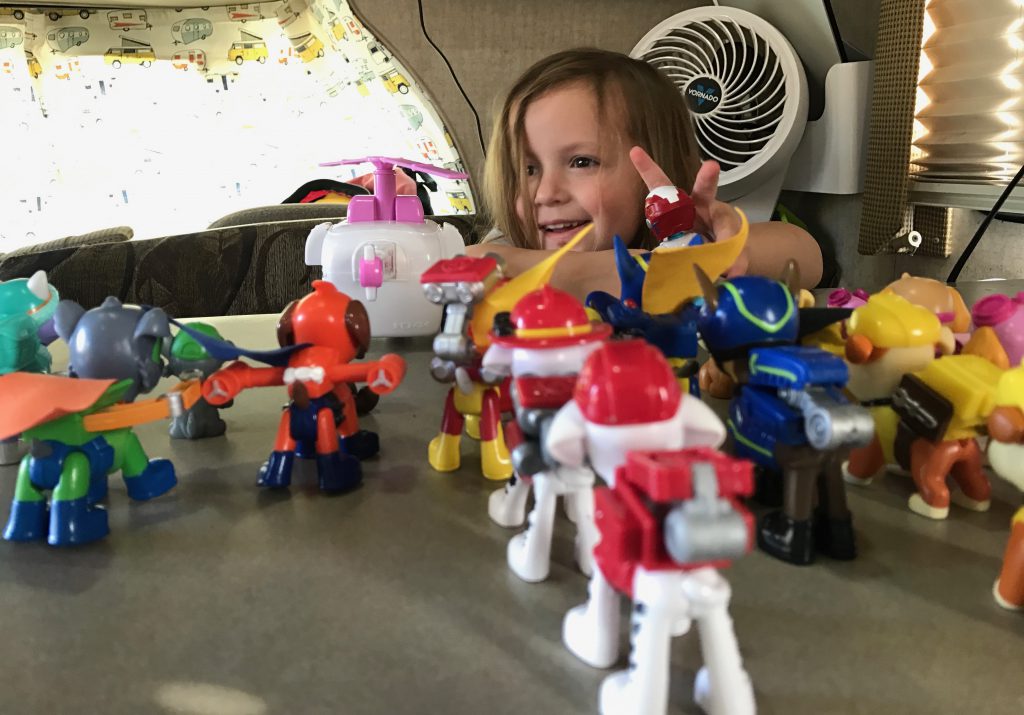 all paw patrolled out.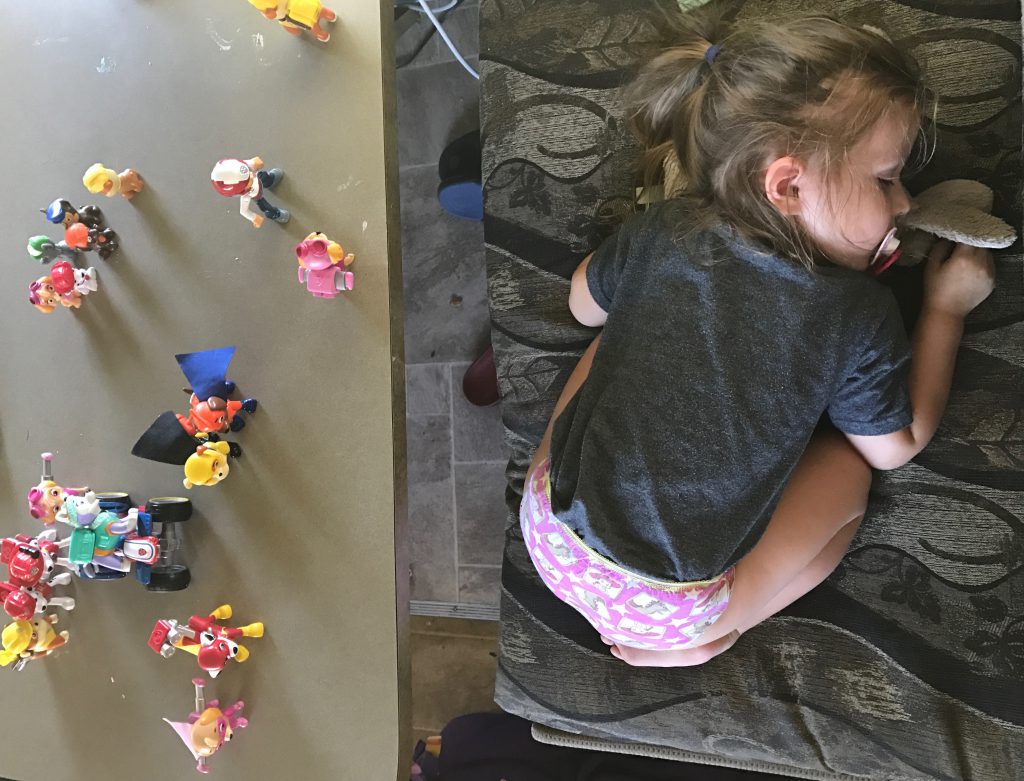 last sunday, daytona 500 sunday, we went to see my cousin keving, who lives near san antonio. we used to see him and his fam growing up, but outside of my uncle ray's funeral a few years back, it's been a long while. hazel is a fan.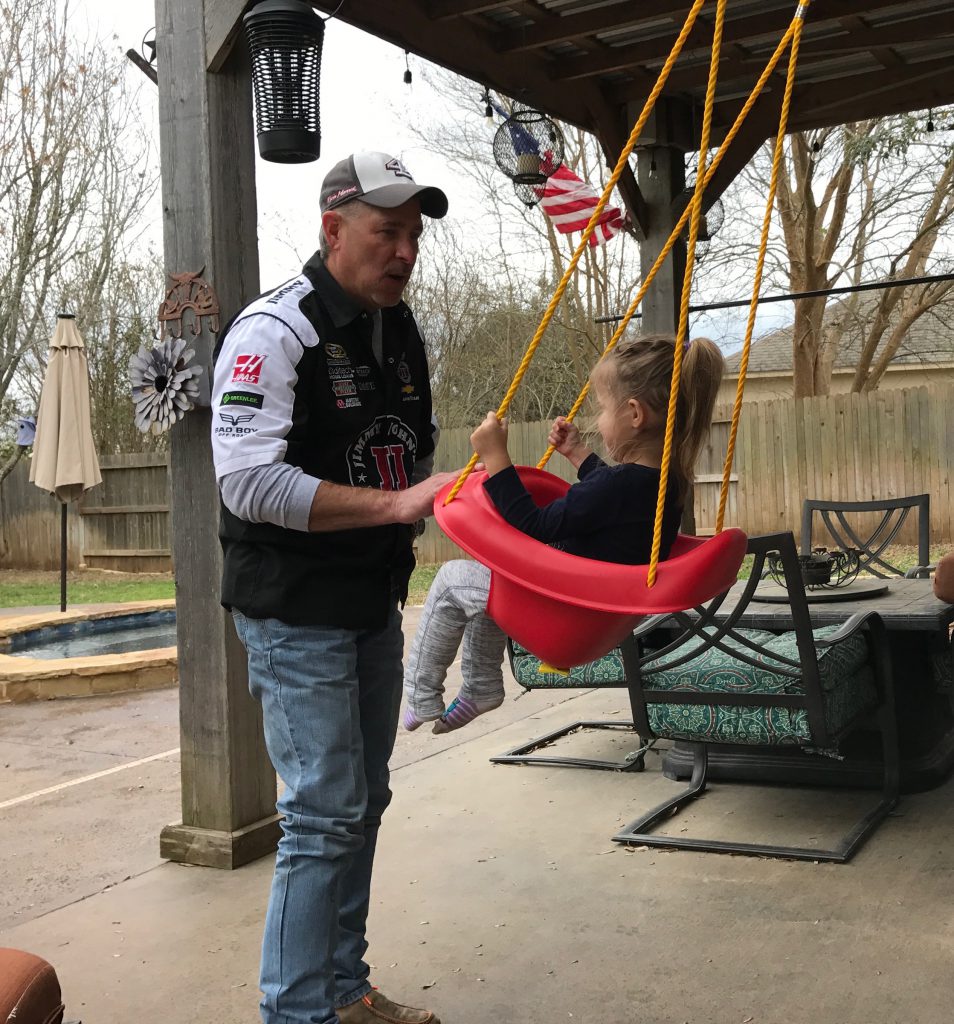 she's also a fan of his wife, who was willing to play paw patrol with her.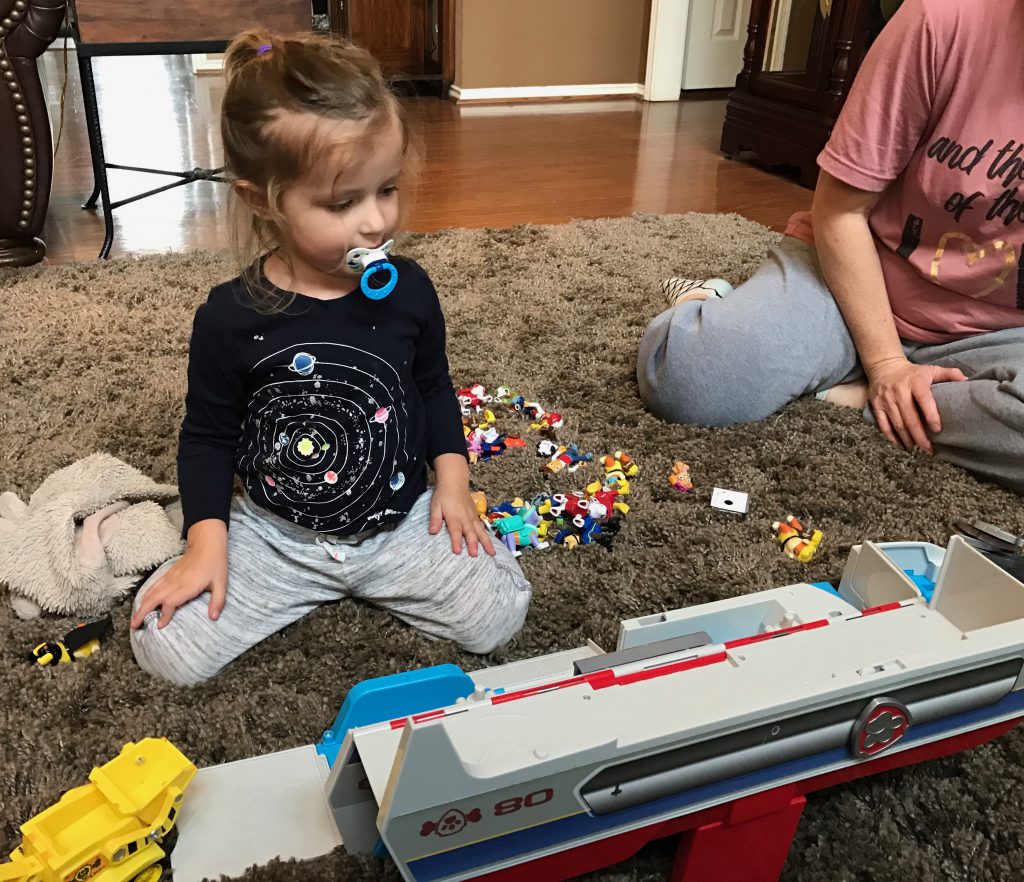 all the paw patrol and new faces were tiring. or it might have been the pleasant drone of cars going around a racetrack. but hazel took a long afternoon nap on the cozy rug.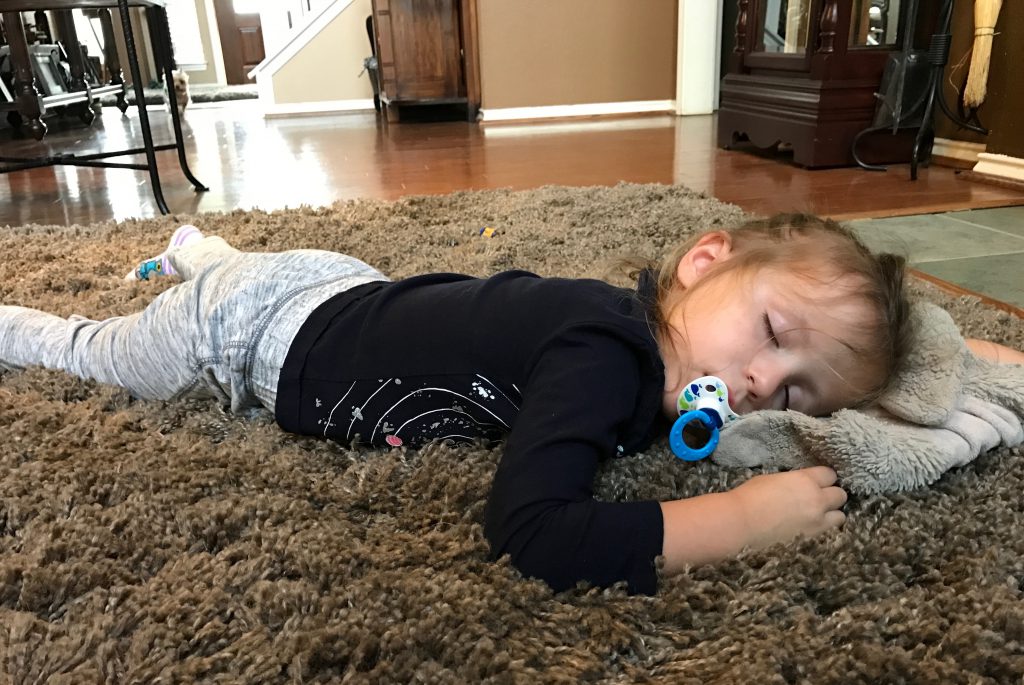 finally, we bid farewell. but first a pic or two.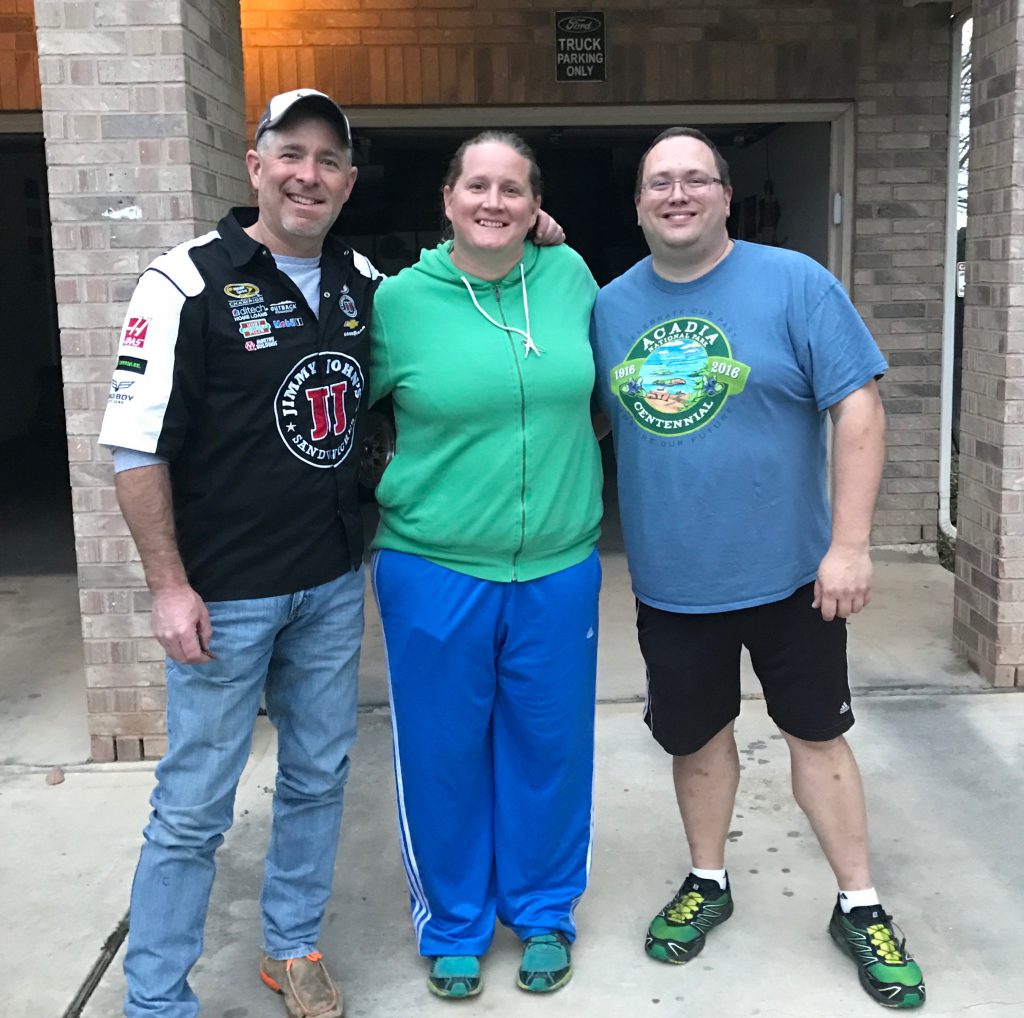 kevin's fam and me. the big lidkids loved his son, who was willing to play video games with them all afternoon and even gave them each a minecraft lego set when we left.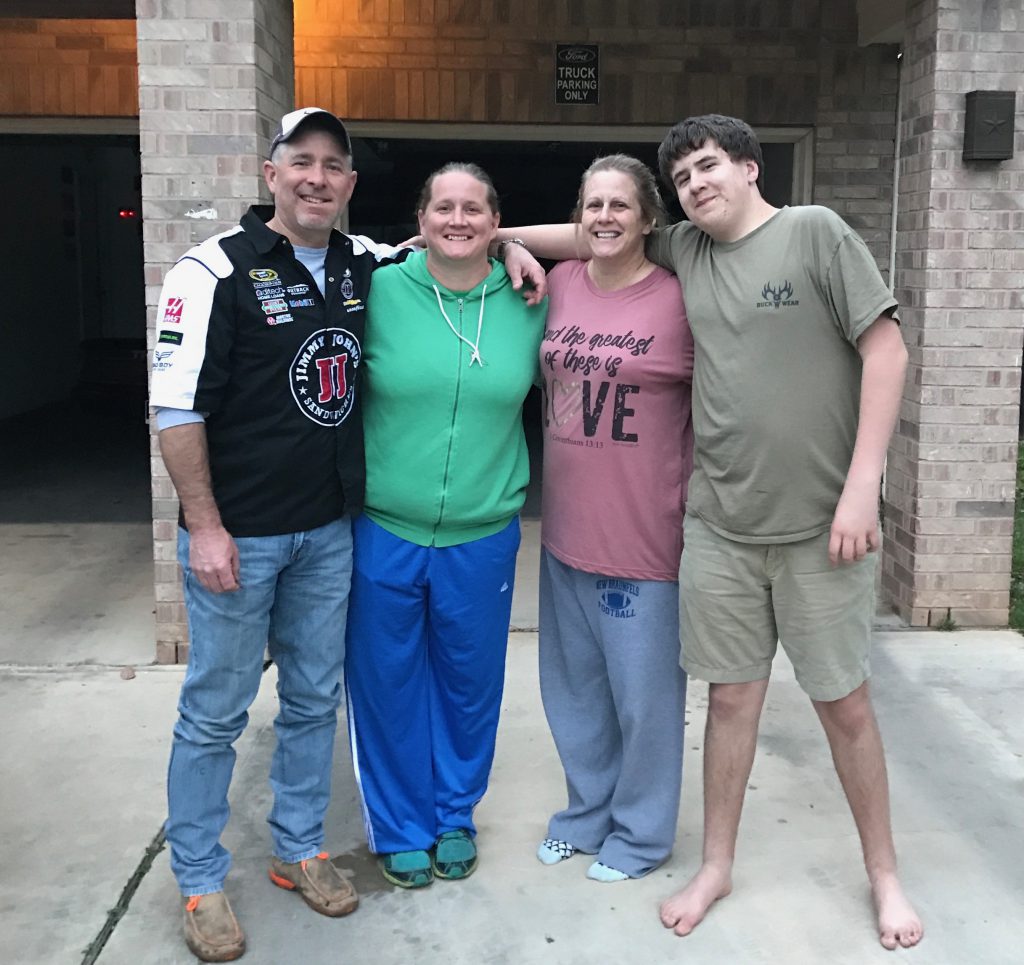 wait. before we left. kevin told us a tale of a rattlesnake encounter. but best of all. the headless rattlesnake (from almost two years ago) is still in their freezer. he's saving it for his older son to make a hat band out of. he's so texas.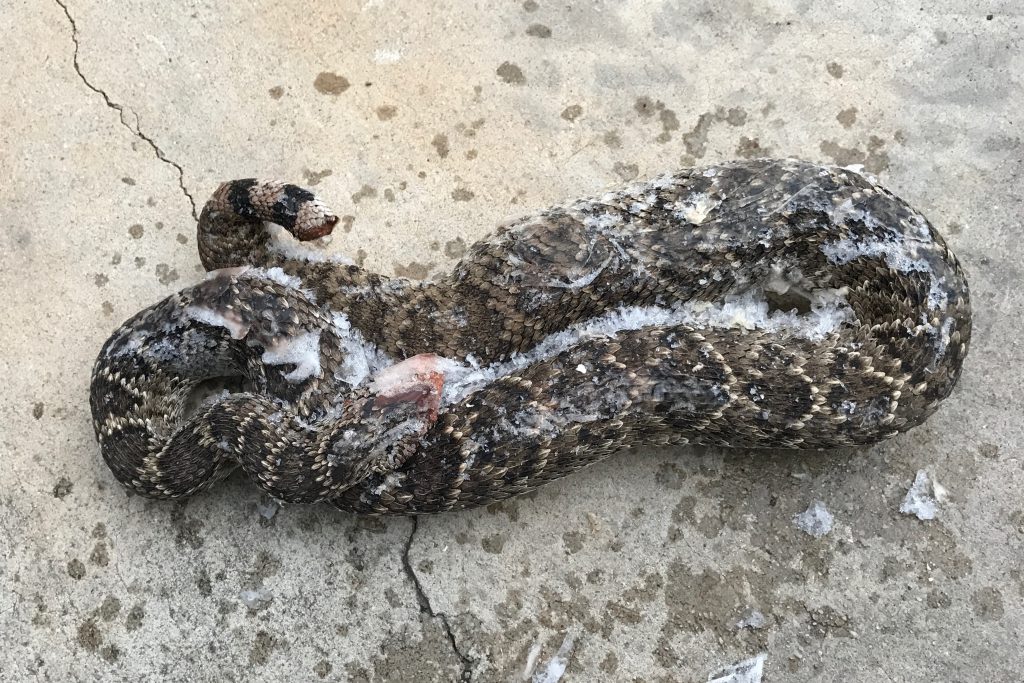 the next day, isaac immediately set out to complete his new lego set. 🙂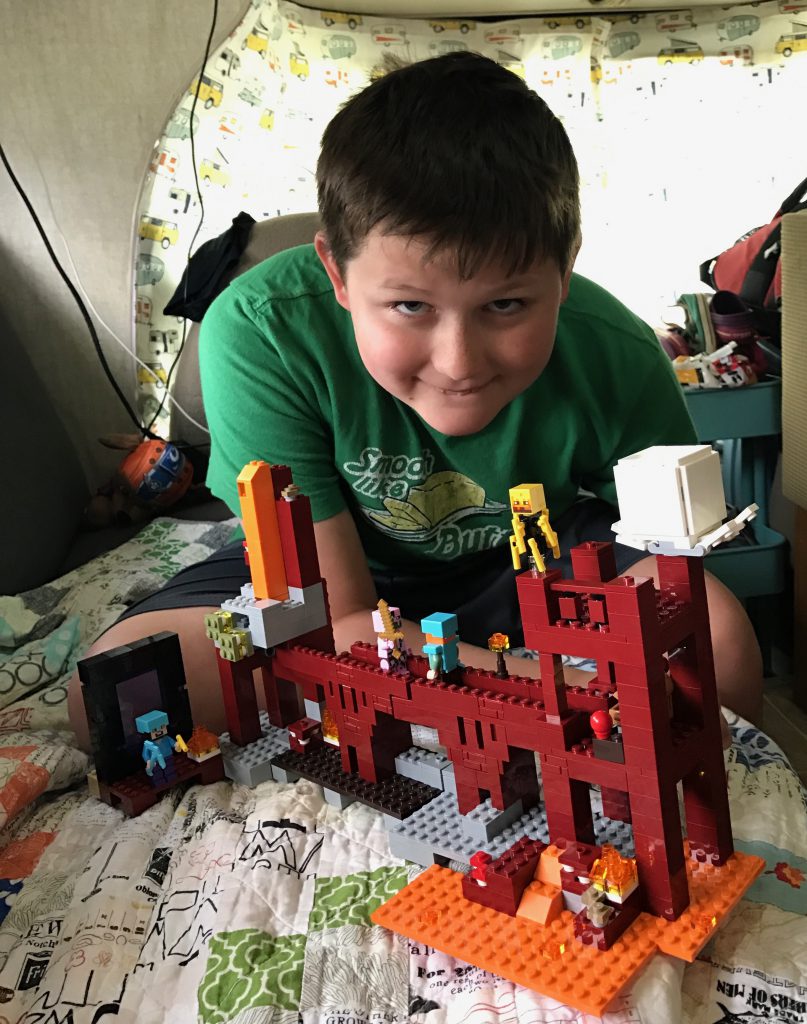 we have done a LOT of drawing lately. the kids love to watch drawing tutorials on youtube. i'm honing my skills to design my own tattoo. maybe.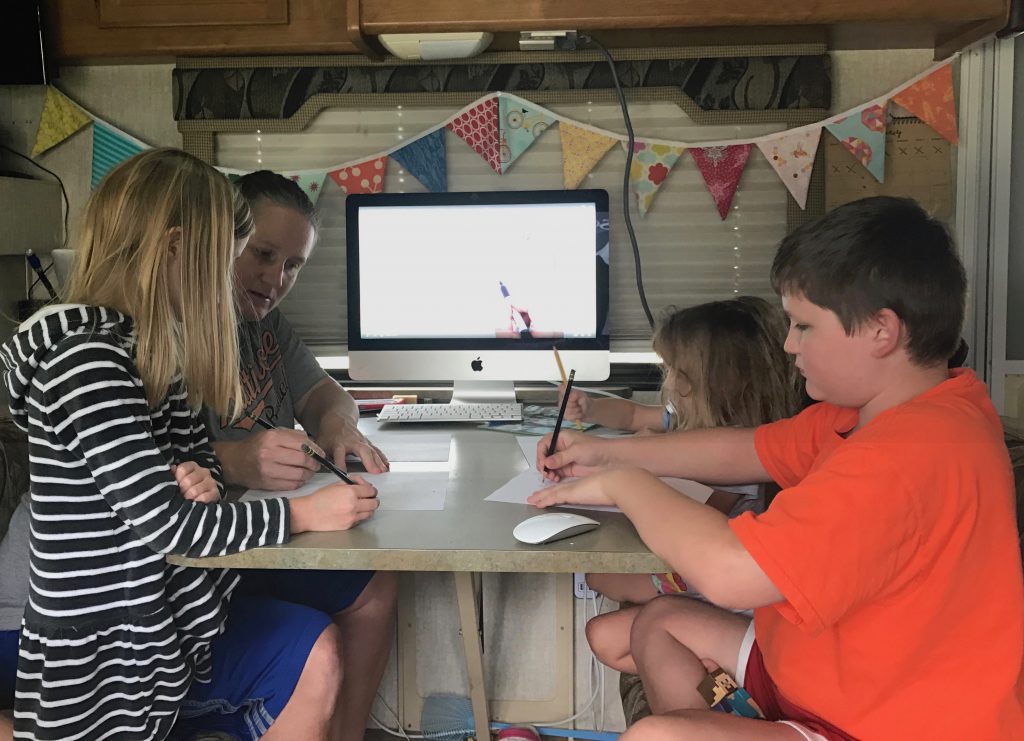 school + paw patrol + coffee.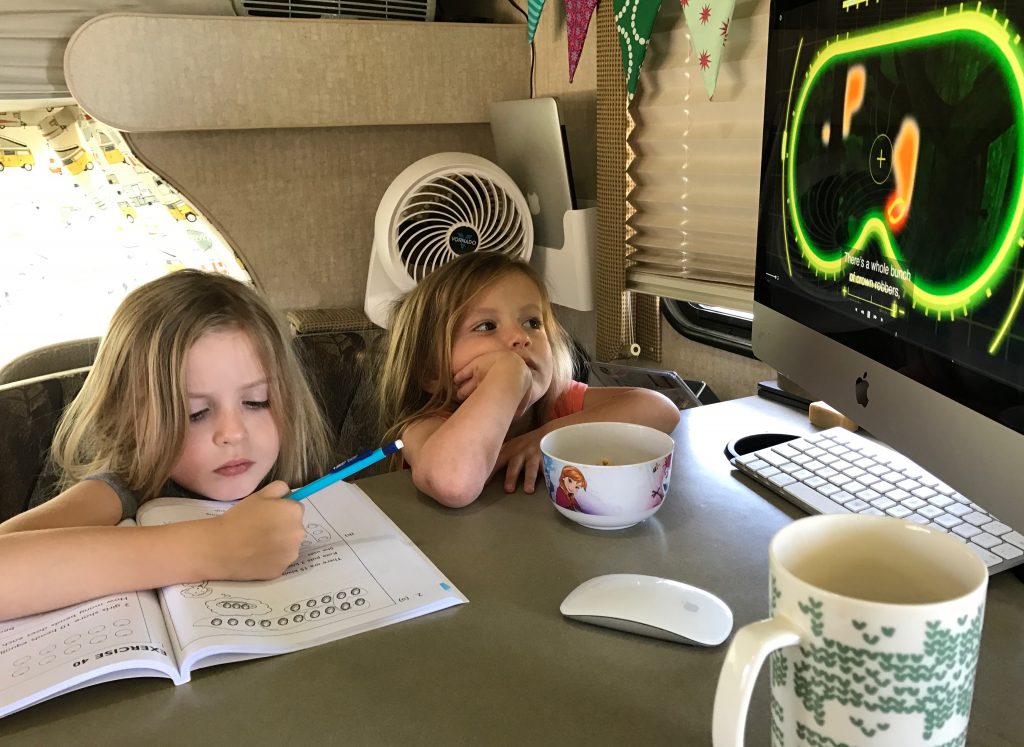 anna loves to read to hazel. unless she asks too many questions. which she usually does. and anna gets angry. and then everyone cries.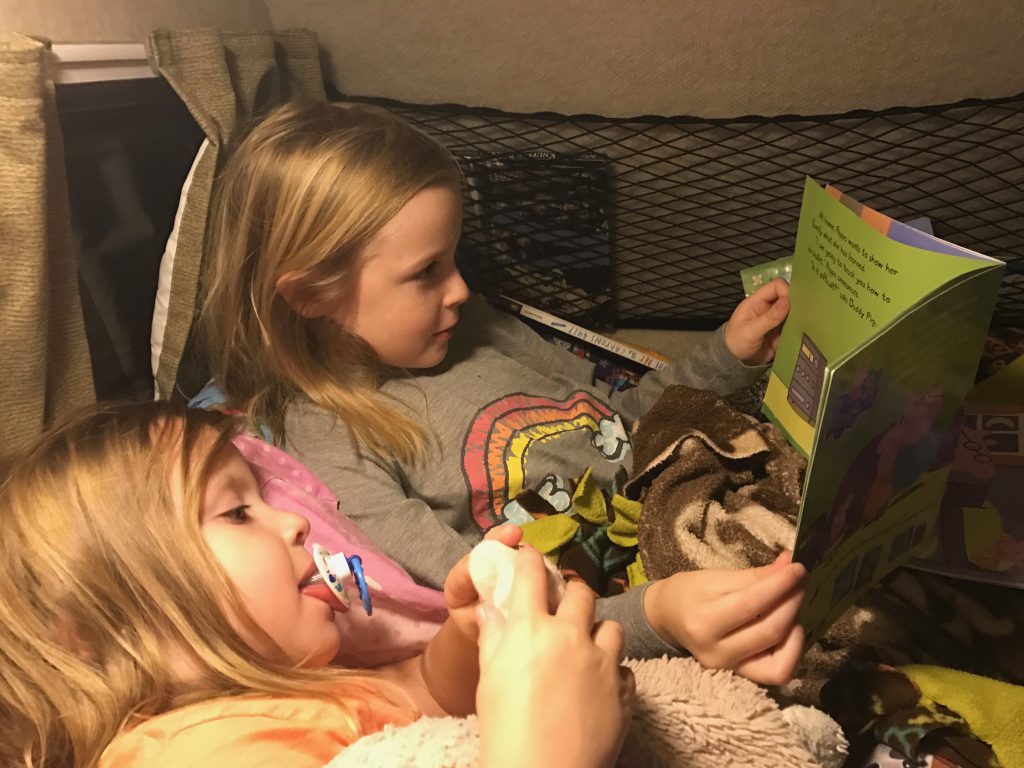 minecraft party. hazel is our latest minecrafter, but she's not always welcome in isaac and anna's worlds, because she's occasionally destructive (both inadvertently and intentionally).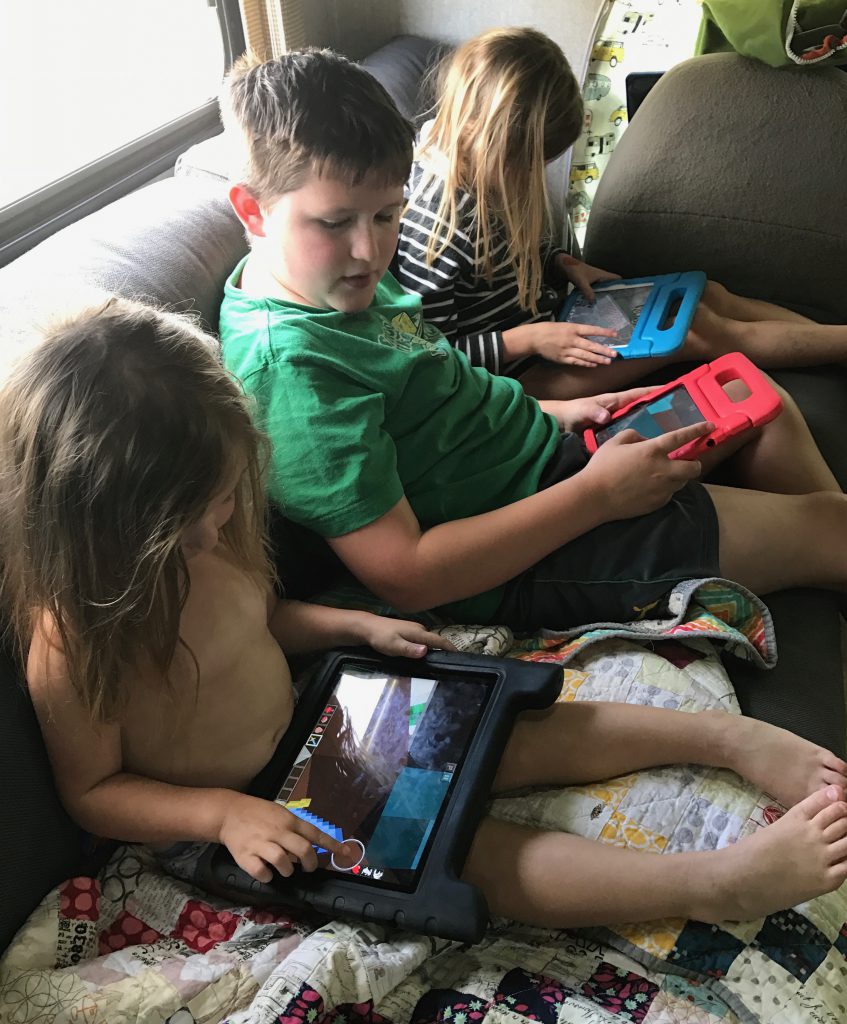 unsupervised marker usage may lead to rainbow fingers. (and marker handprints all over the camper).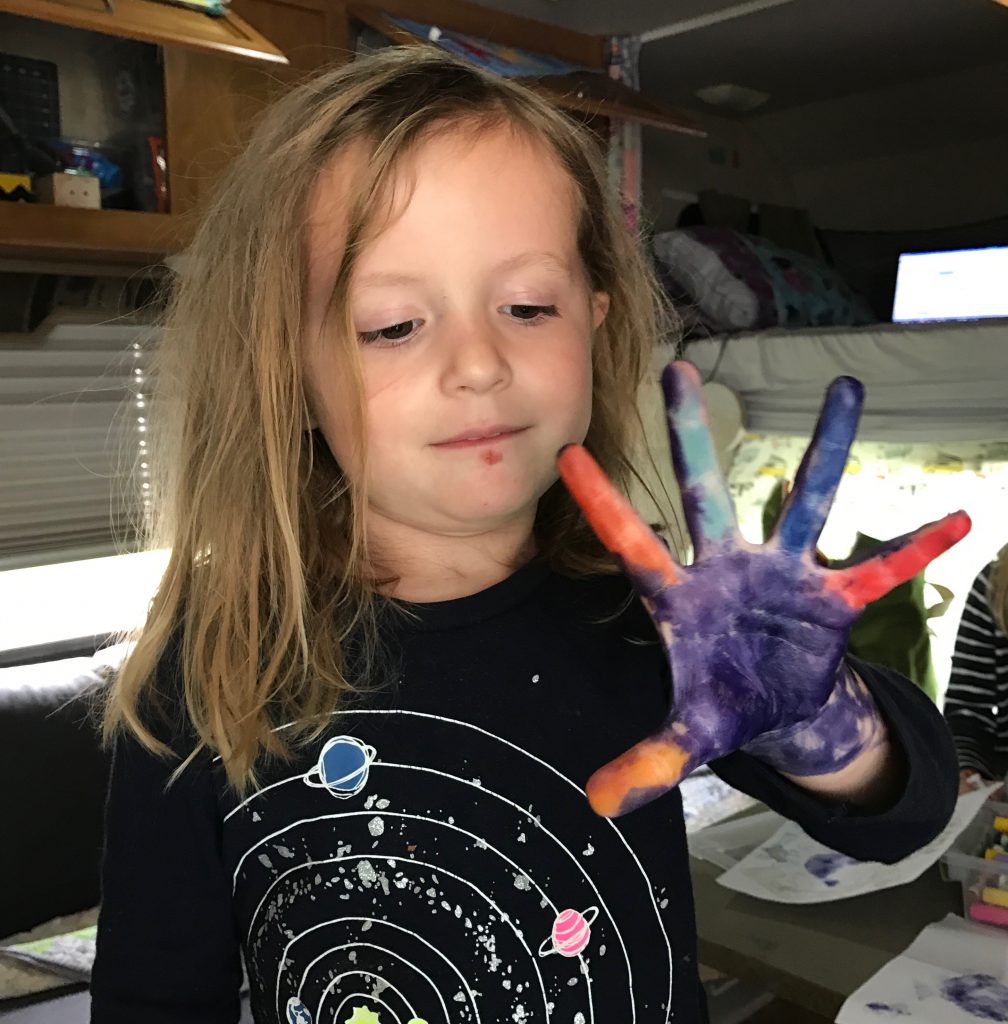 hazel art moments.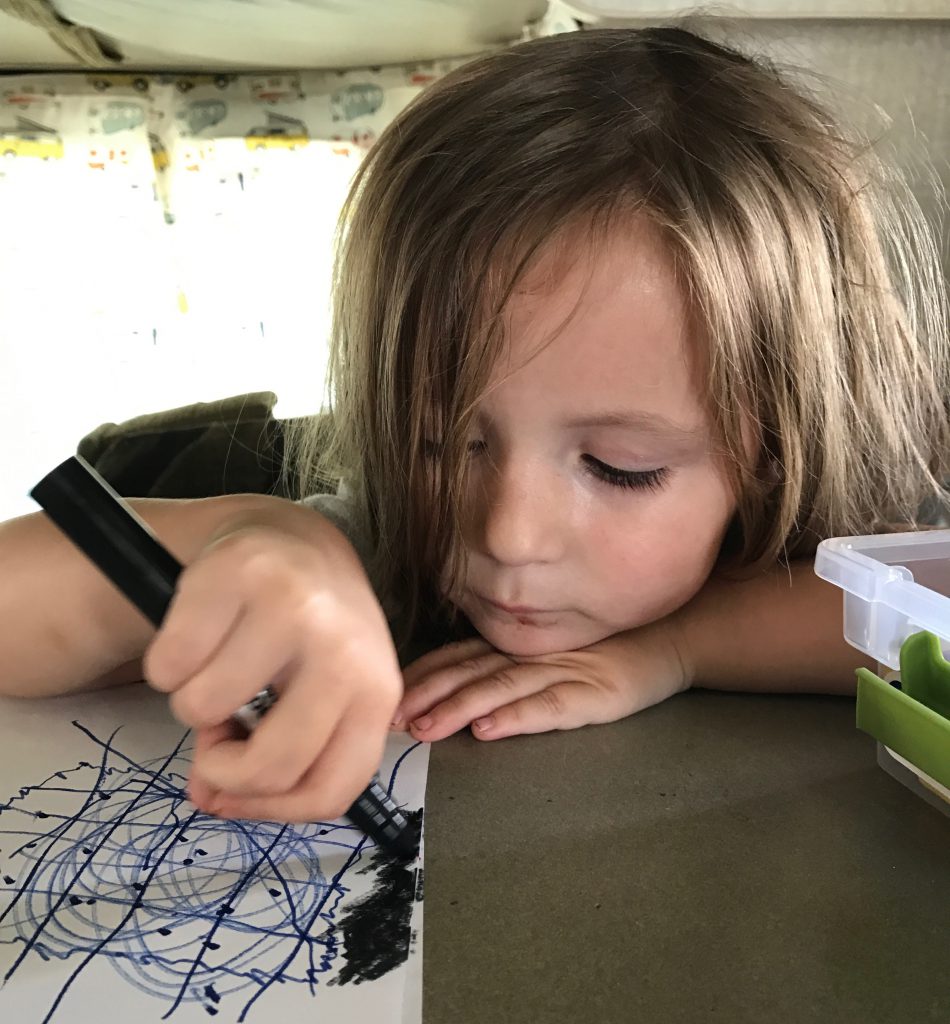 anna hashtagged her forehead.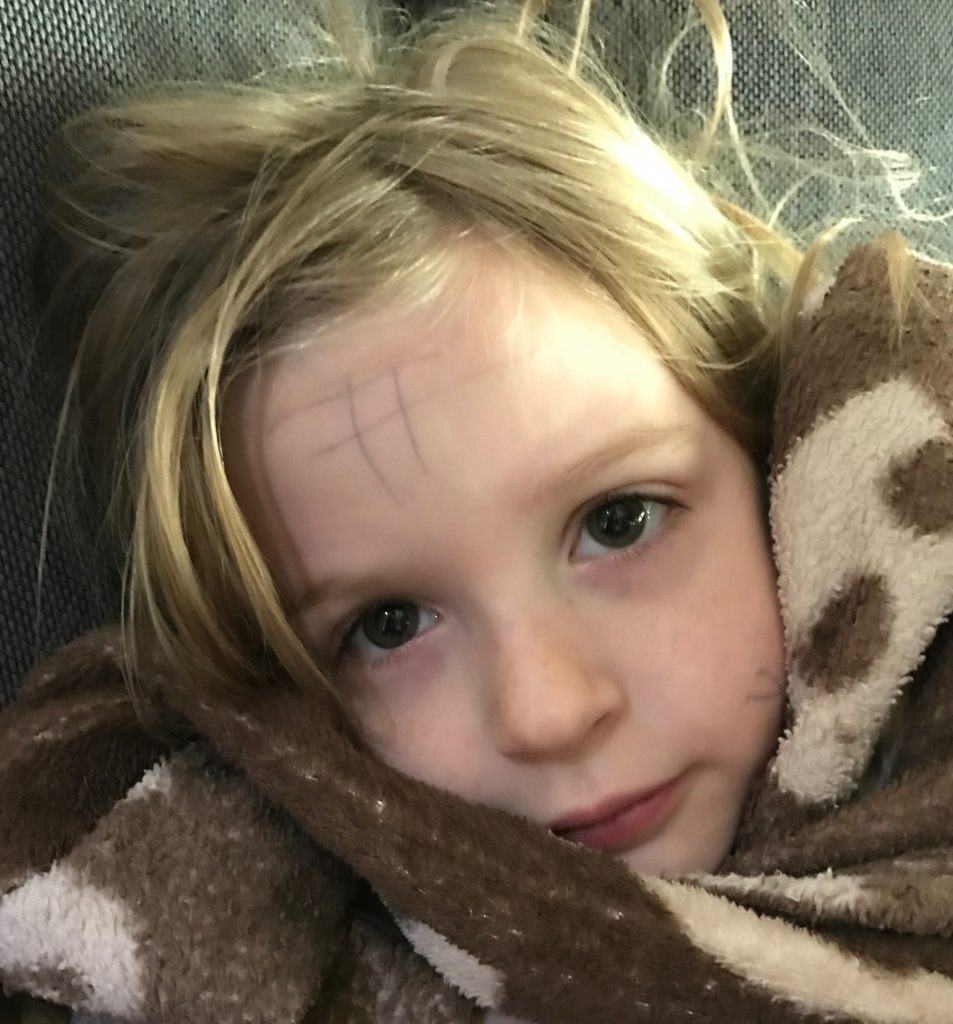 lastly, two pictures of sad/crying hazel. i'm not sure what has happened, but she's really upped the crying lately. everything is drama. so now, i have three dramatic kids. so fun. in fact. during the typing of this post, both girls have thrown complete cry parties and isaac had a lego induced meltdown.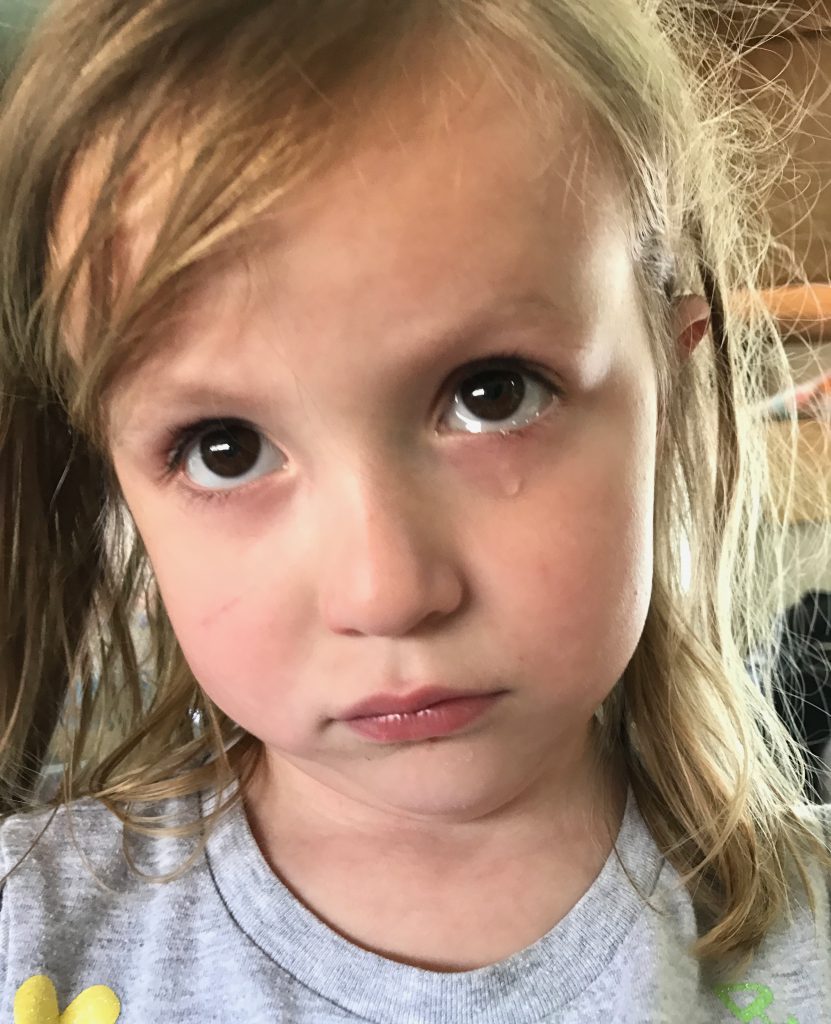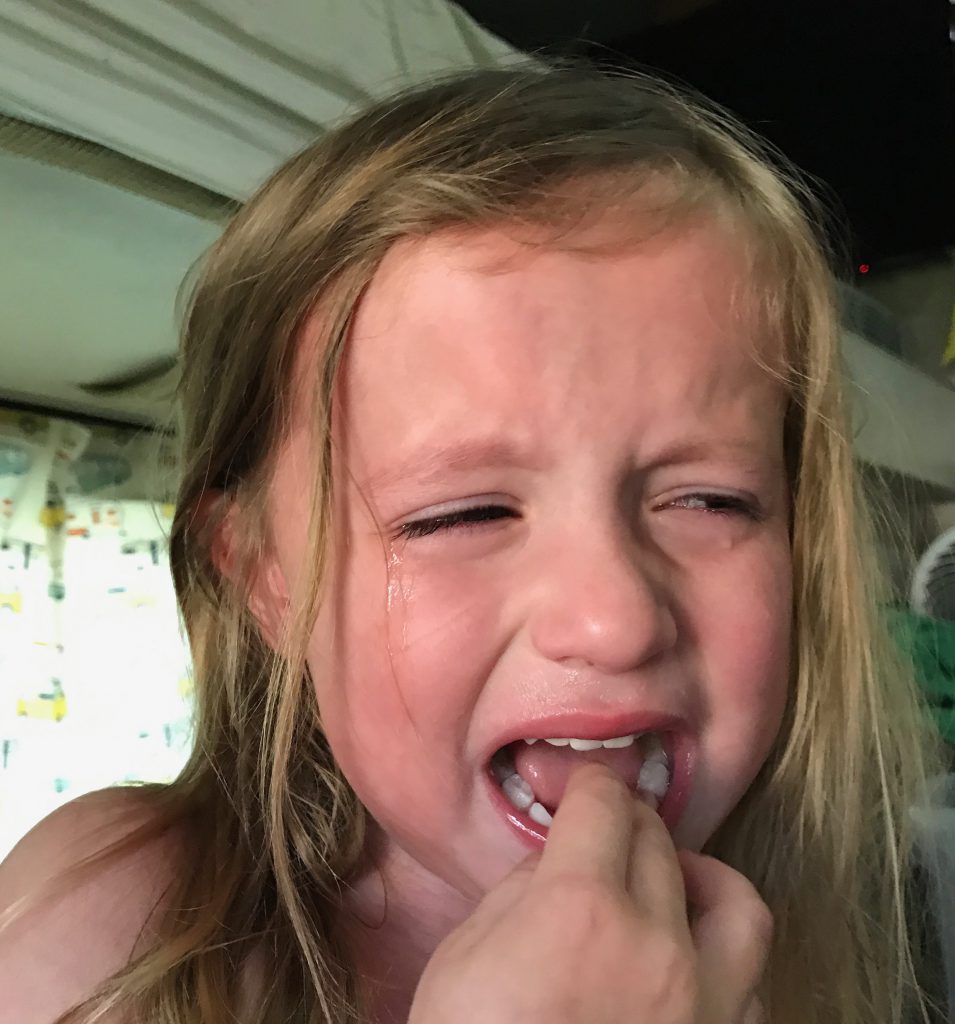 and that's the tale of our first week and a half-ish at this campground.
riveting, i know.