saturday morning, before we were even to our campsite, we decided to head to white sands national monument.
basically, its a giant area of sand dunes, made from fine white gypsum sand.
we picked up some sleds at walmart and we were good to go.
white sand. blue sky.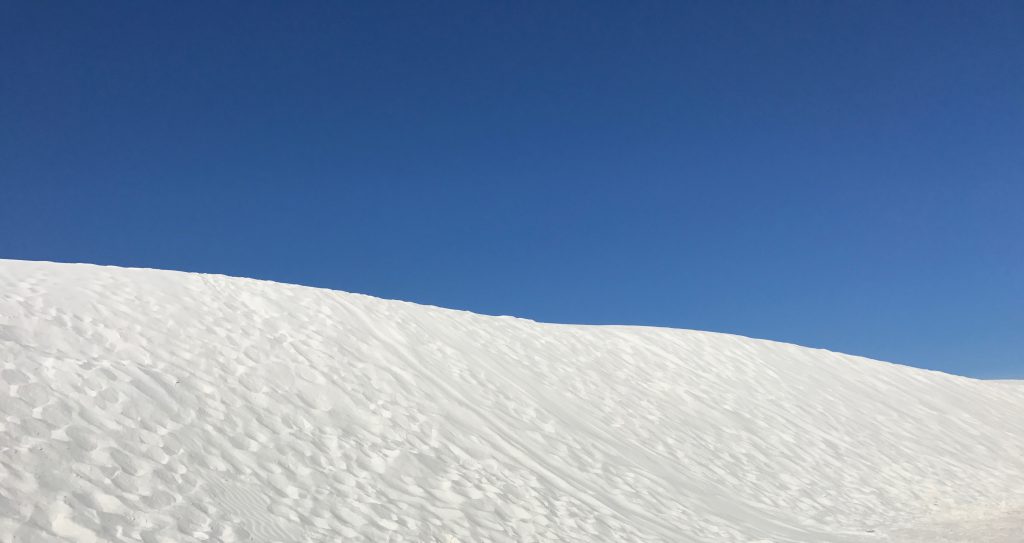 hazel wasn't a huge fan of the sled. she opted to scoot and shuffle around.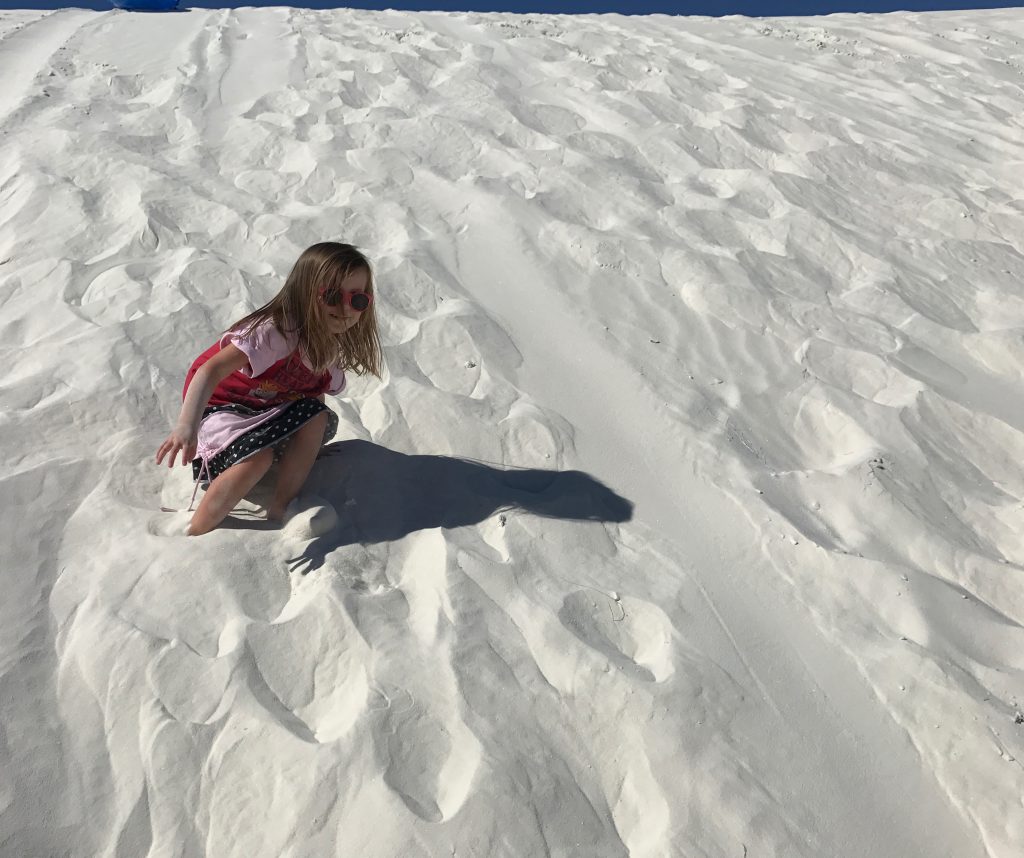 it took anna a bit of warming up, but once she realized that you don't go all that fast on sand (compared to snow), she was a fan.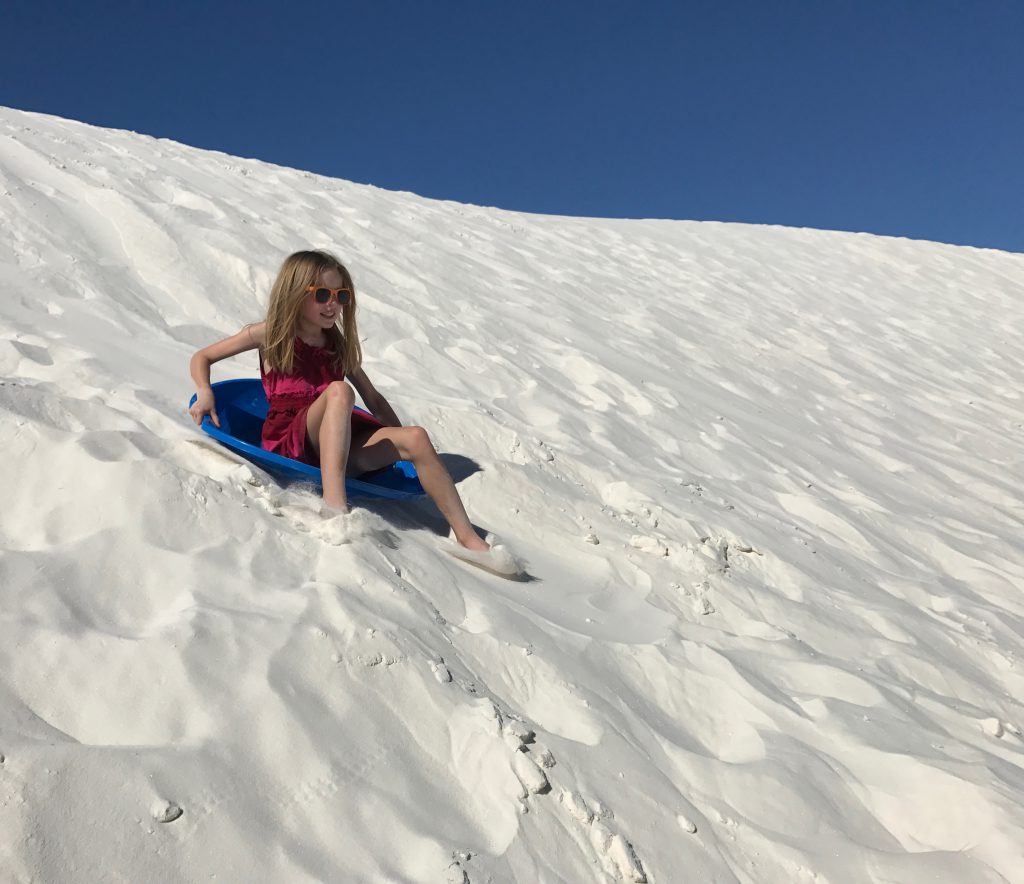 the big two, walking with derek, to find a better (steeper) spot.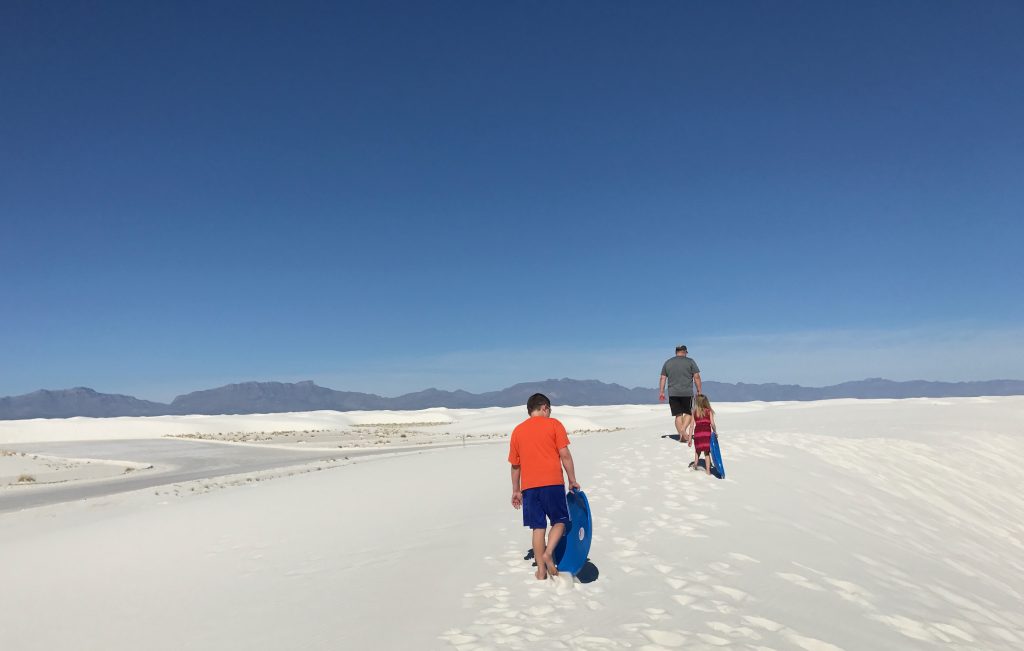 racing.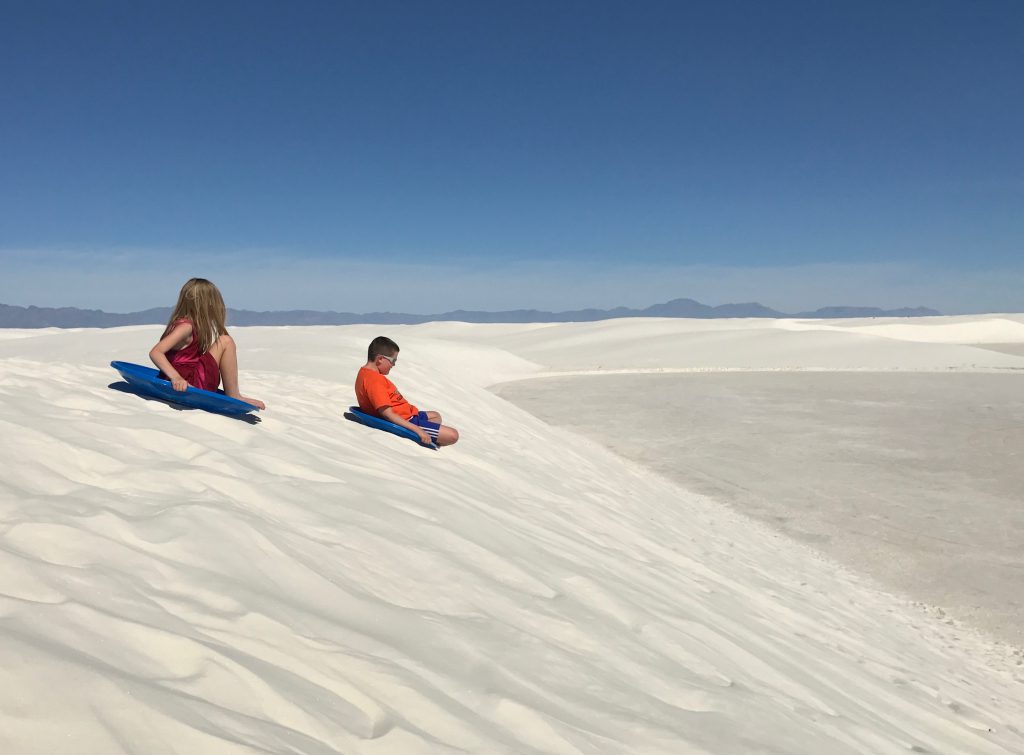 meanwhile. hazel.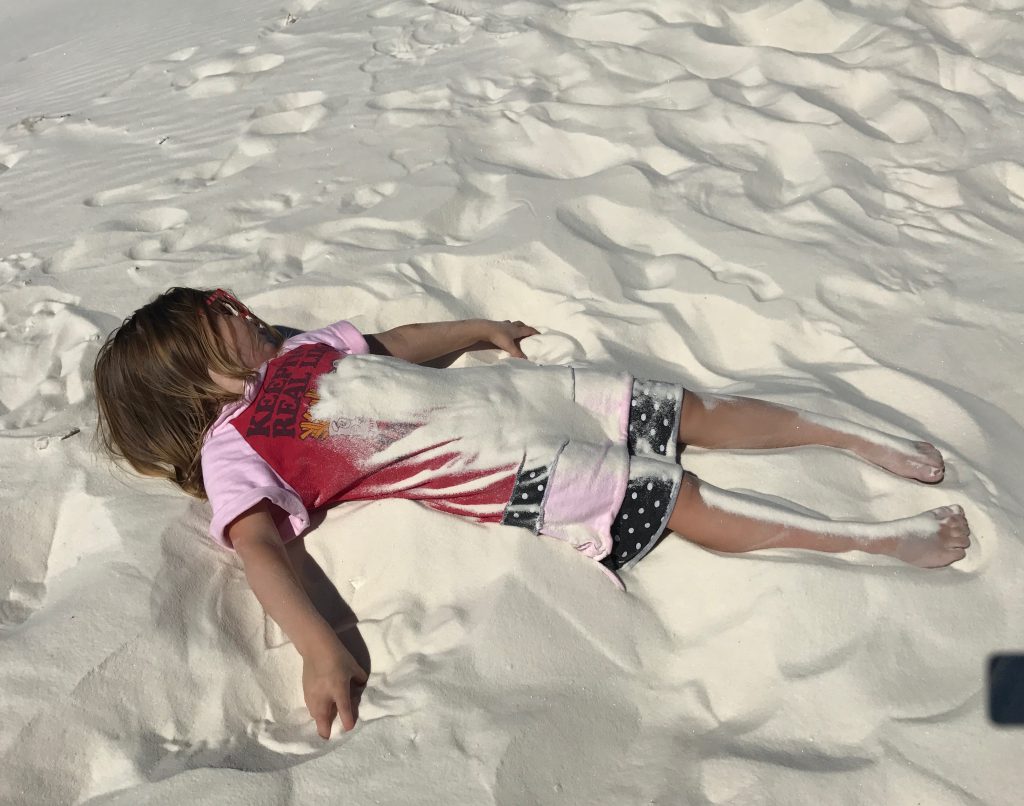 the grownups even went down a few times. more on that later.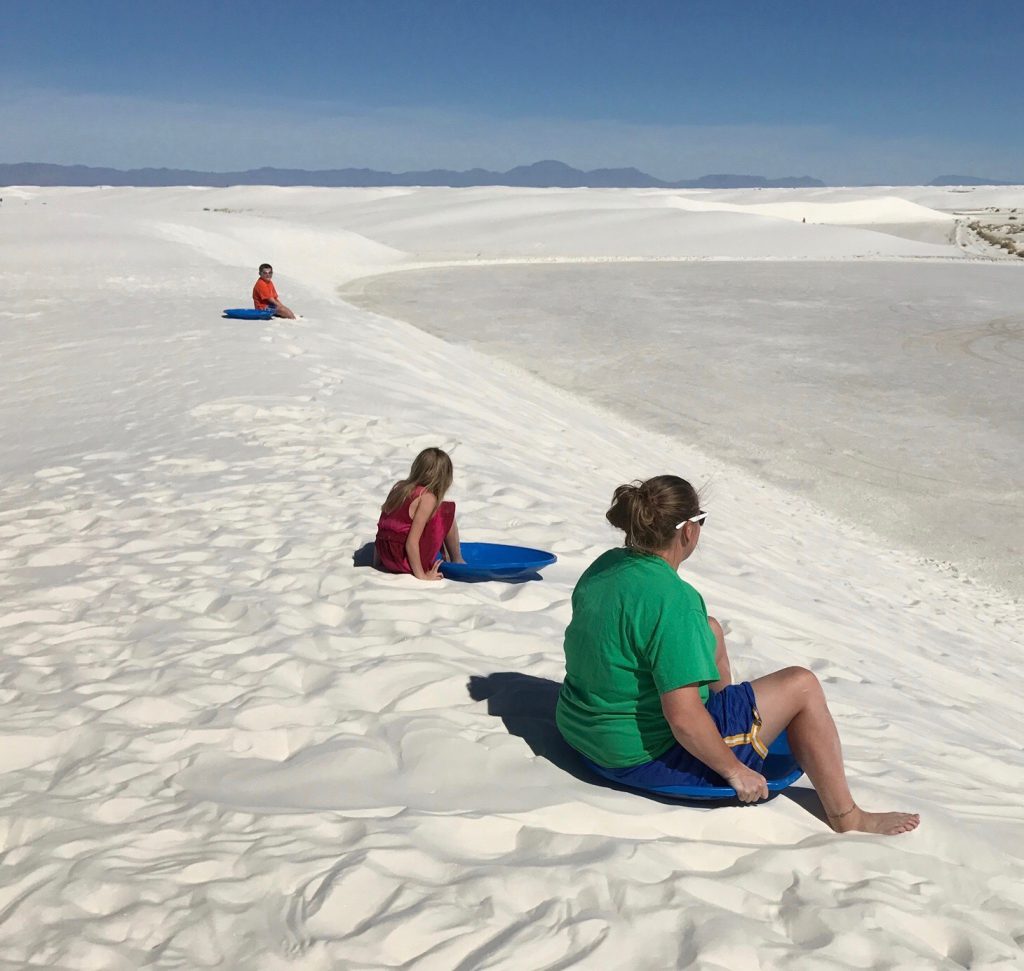 scooting. and obsessed with the wax block.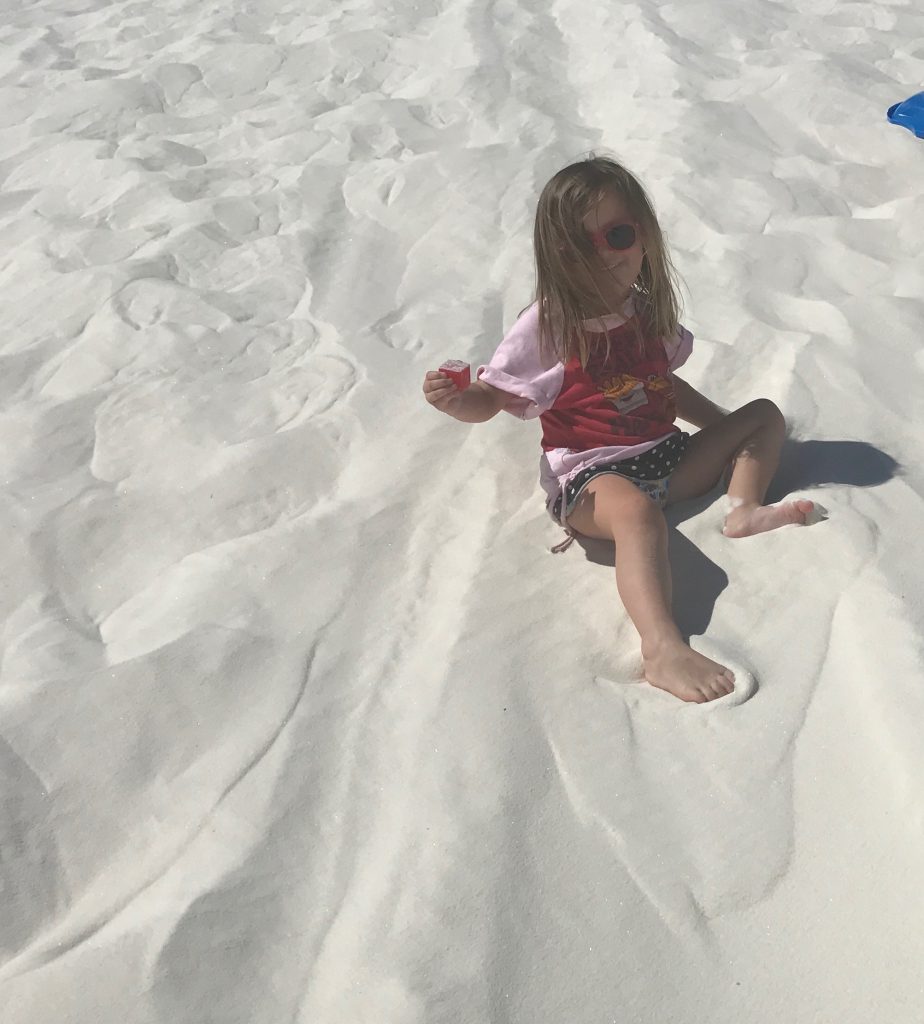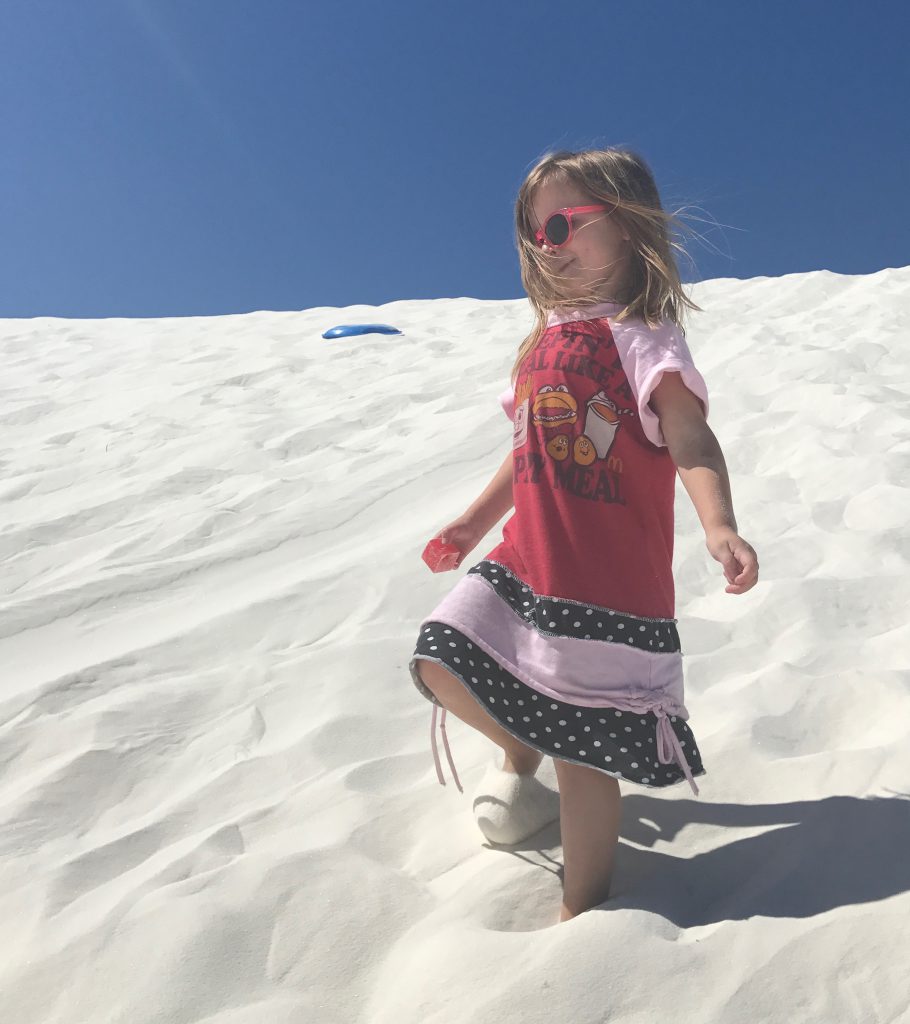 anna experimented with rolling down.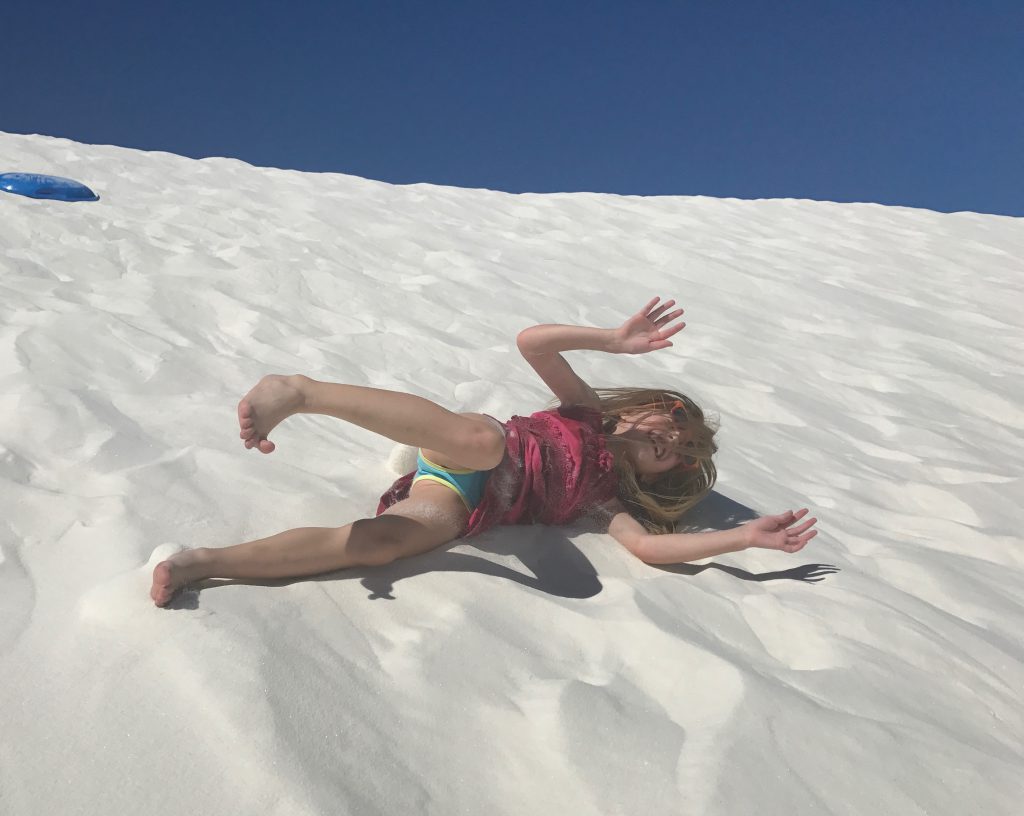 this was my attempt to get a good pic of anna and hazel with the mountain backdrop.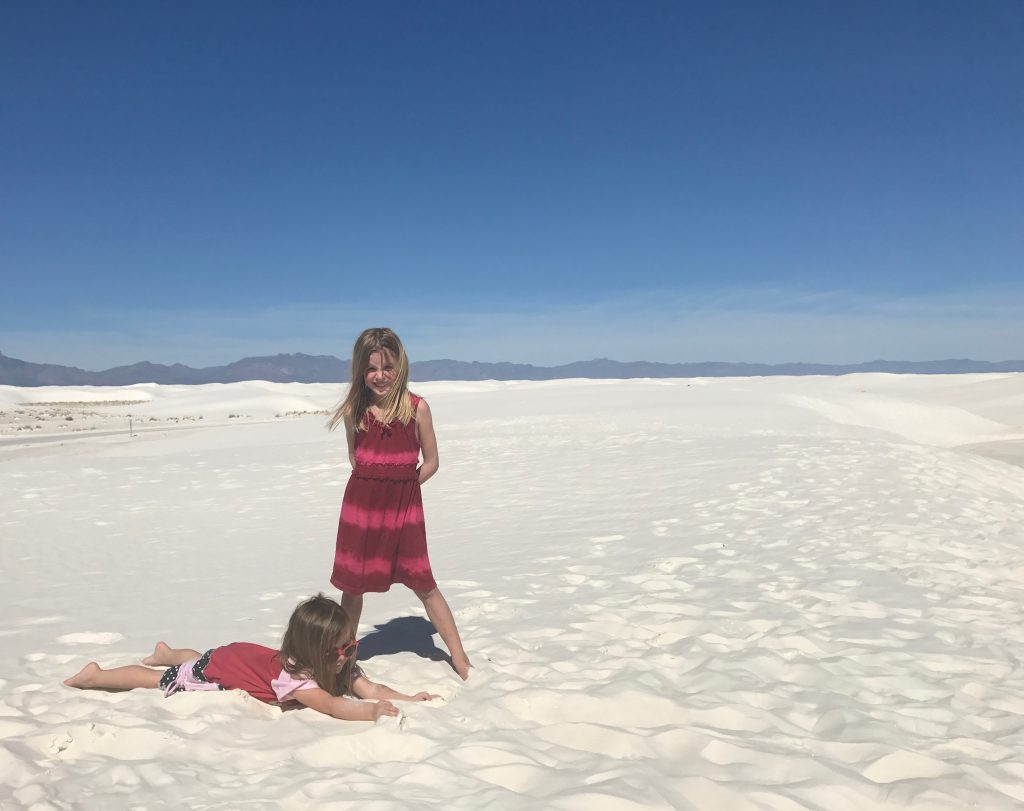 so hazel was removed and anna posed for a solo pic.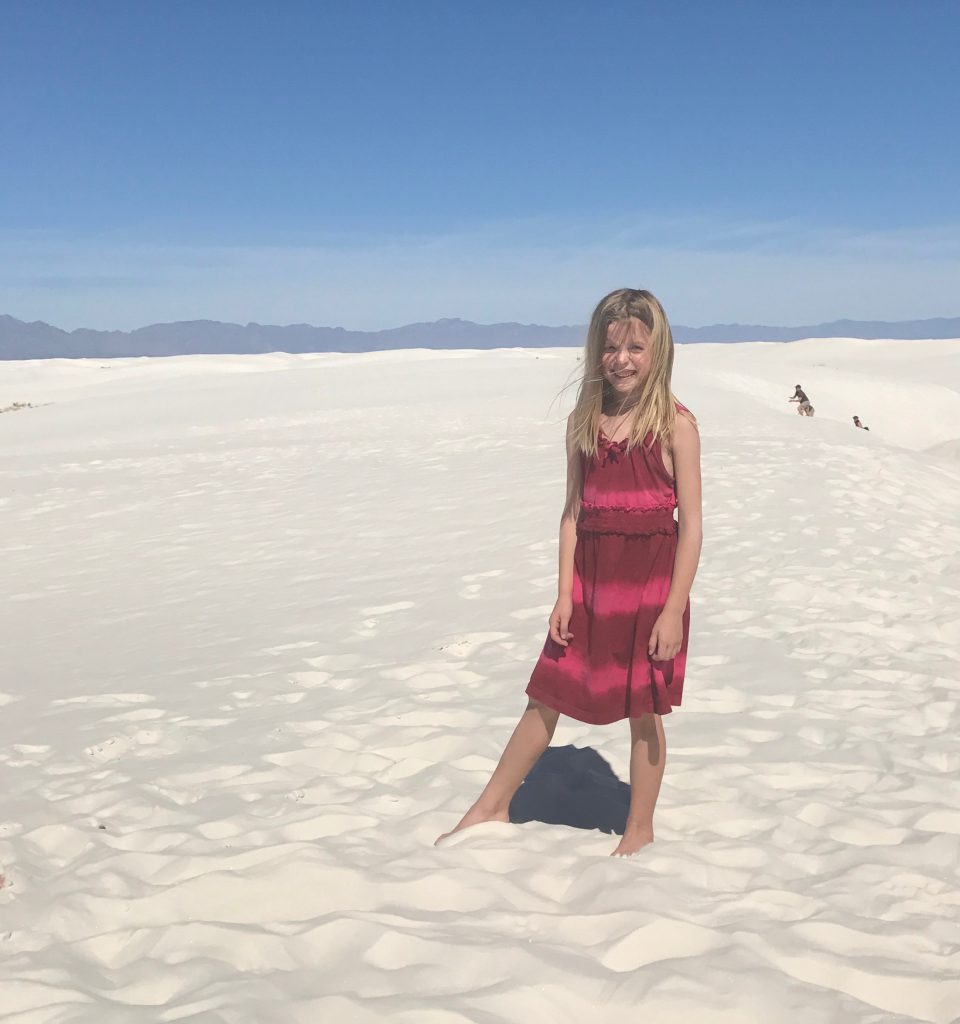 climbing up was exhausting. after each trip up, i was winded and needed a breather. isaac was beginning to feel the pain, too.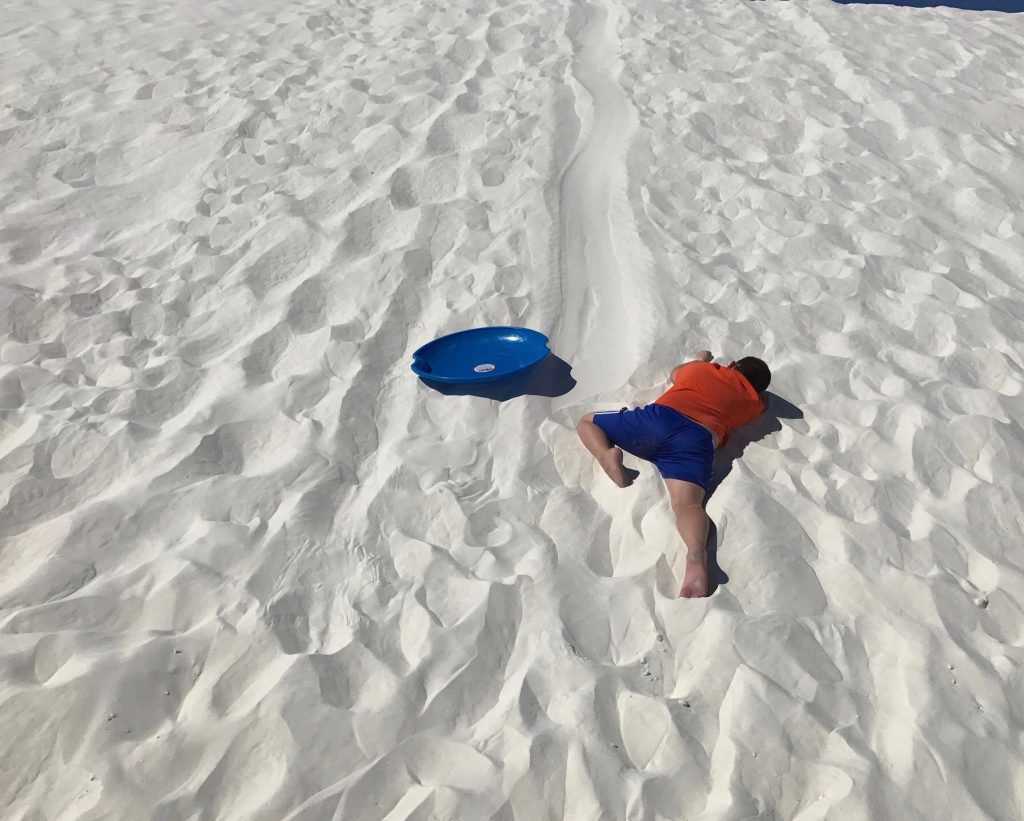 anna never tired out ever, and traipsed up and flew done, over and over.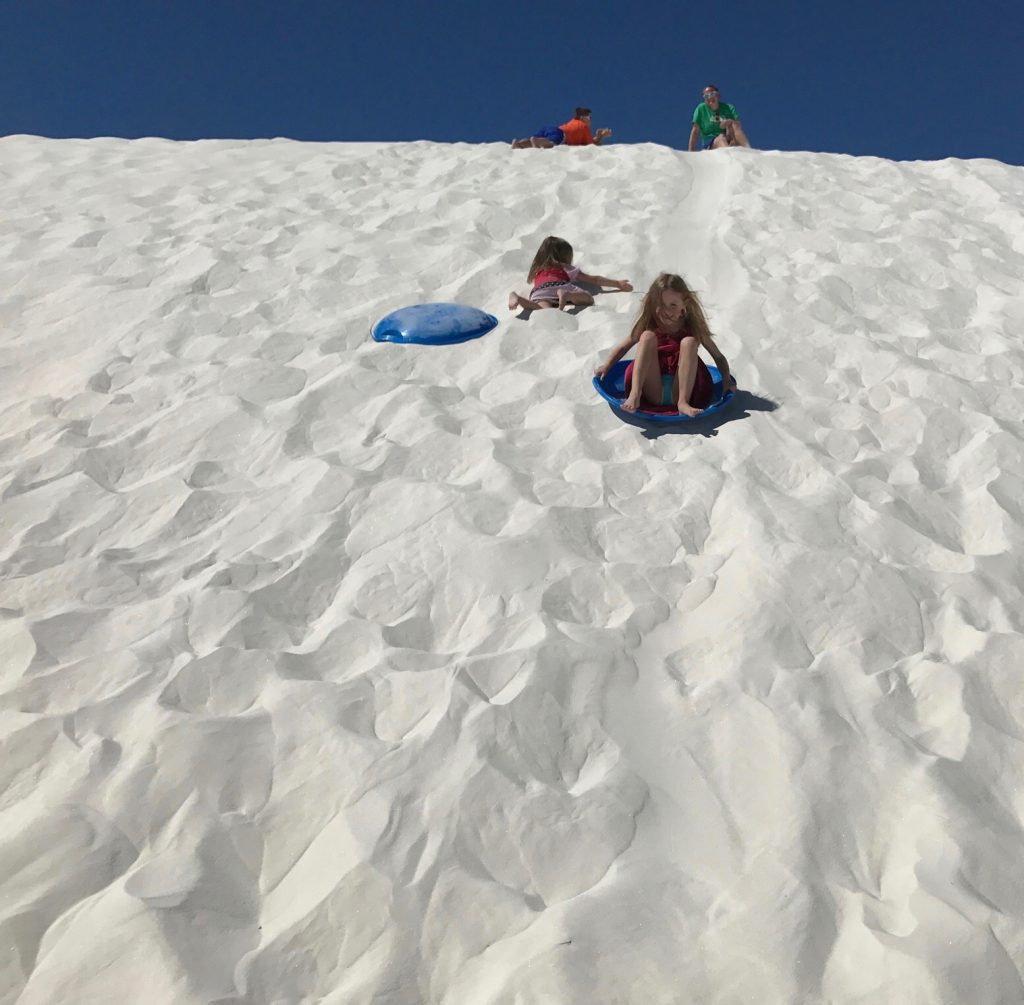 the boy is the perfect weight for fast sledding.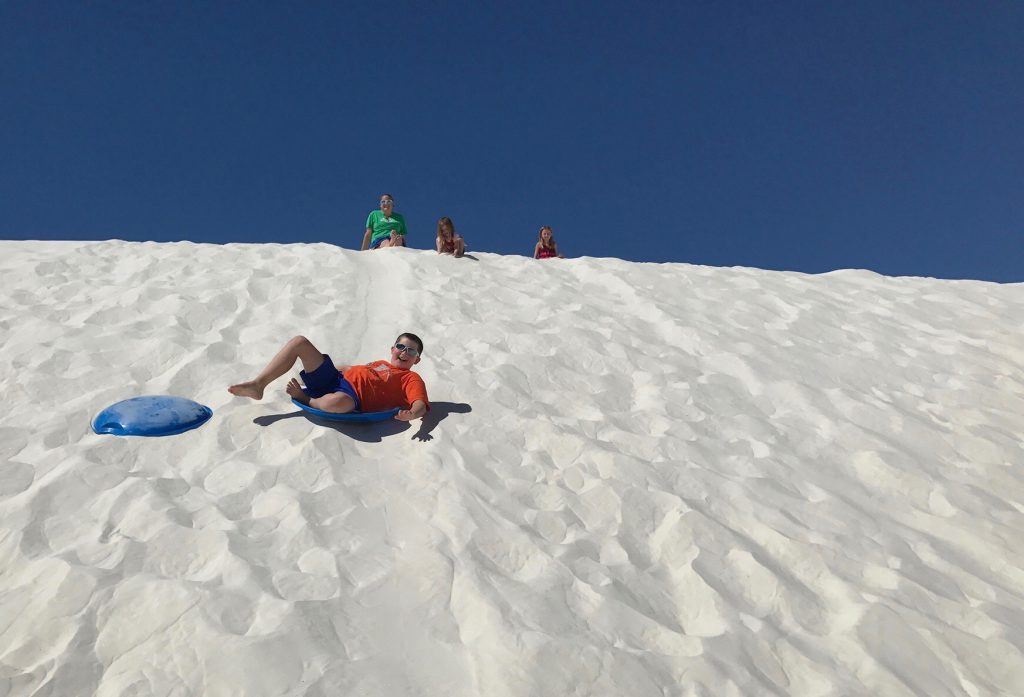 photo shoot anna.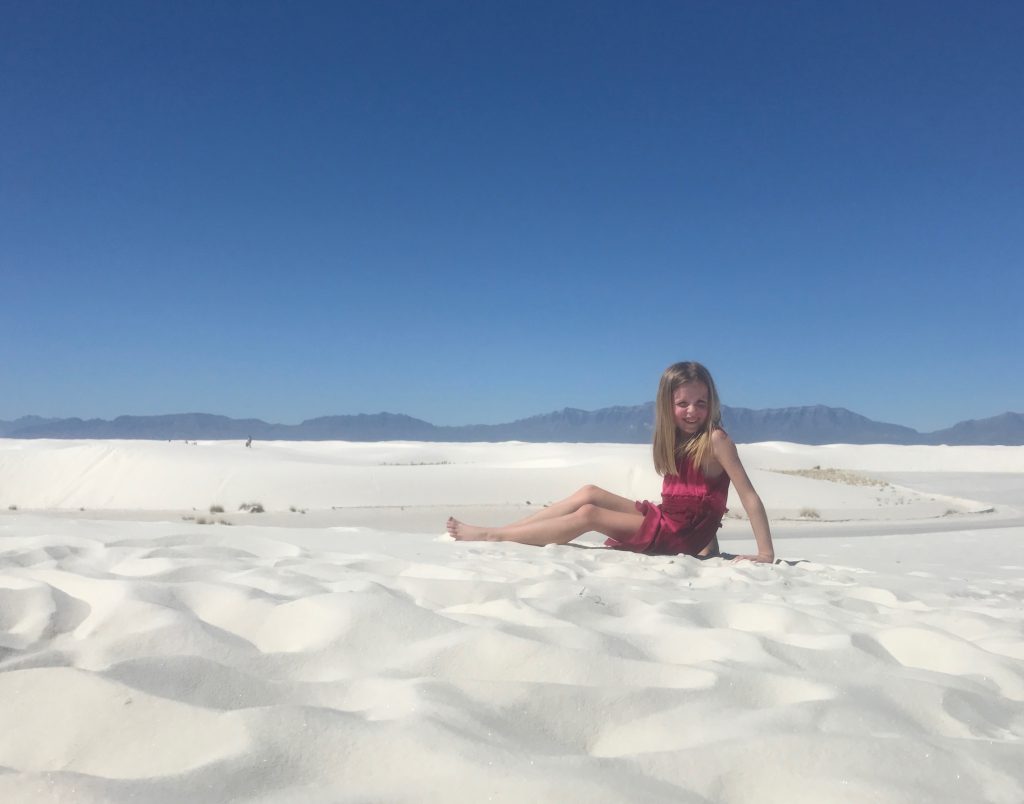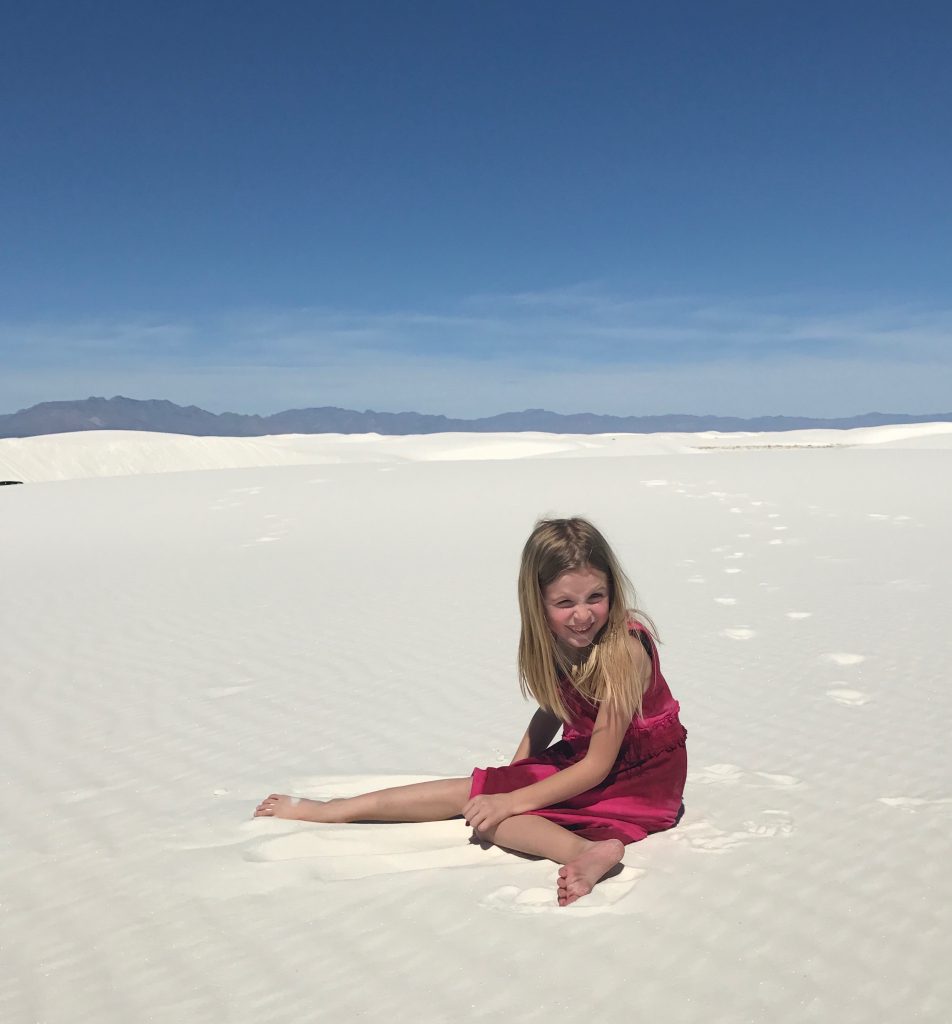 photo shoot ike.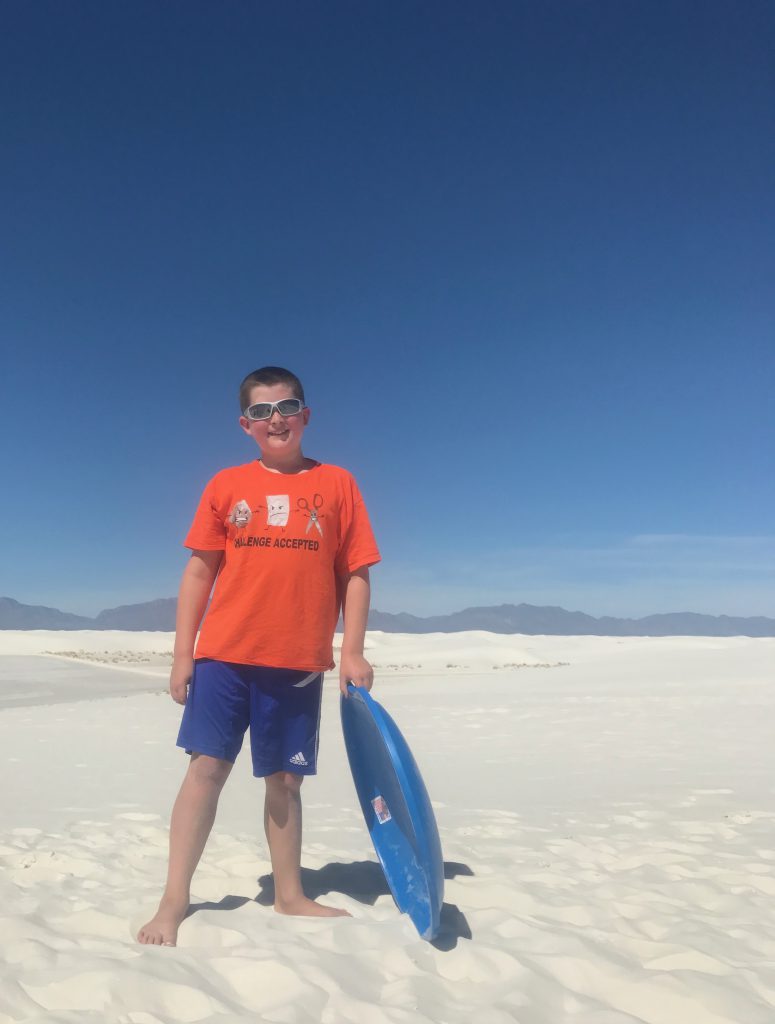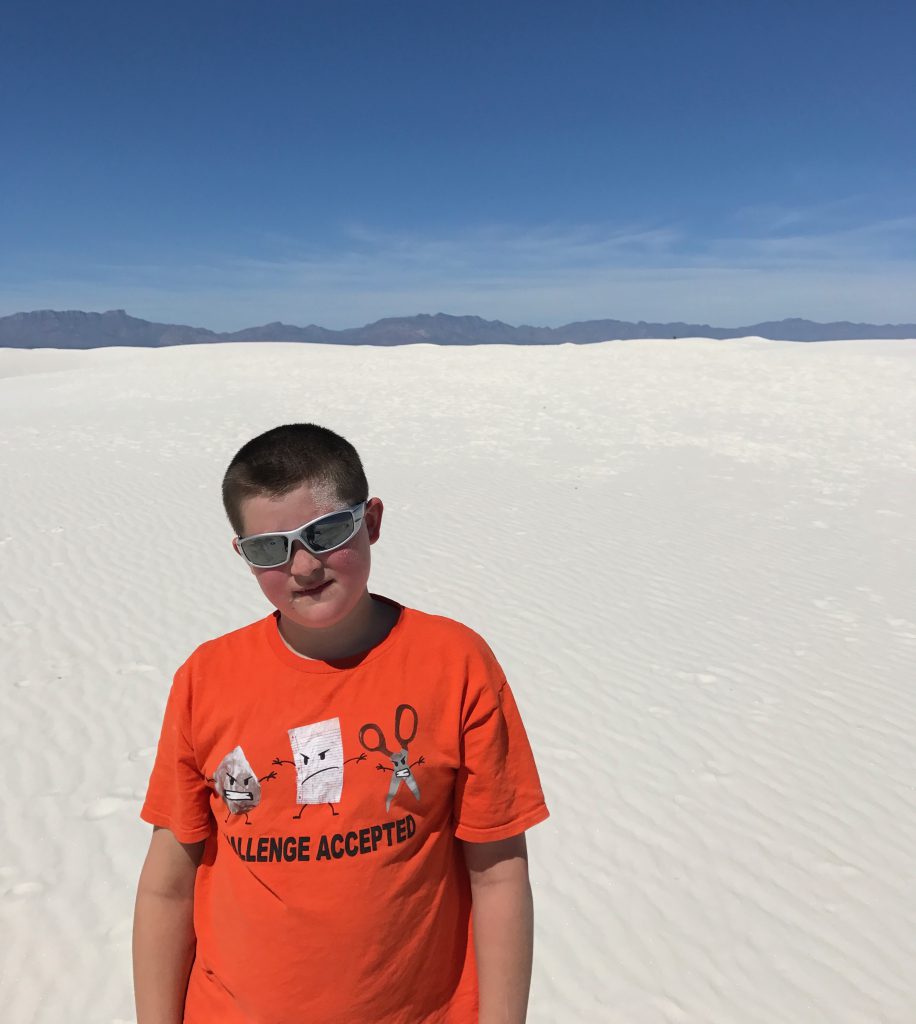 me. plus big kids. derek's view.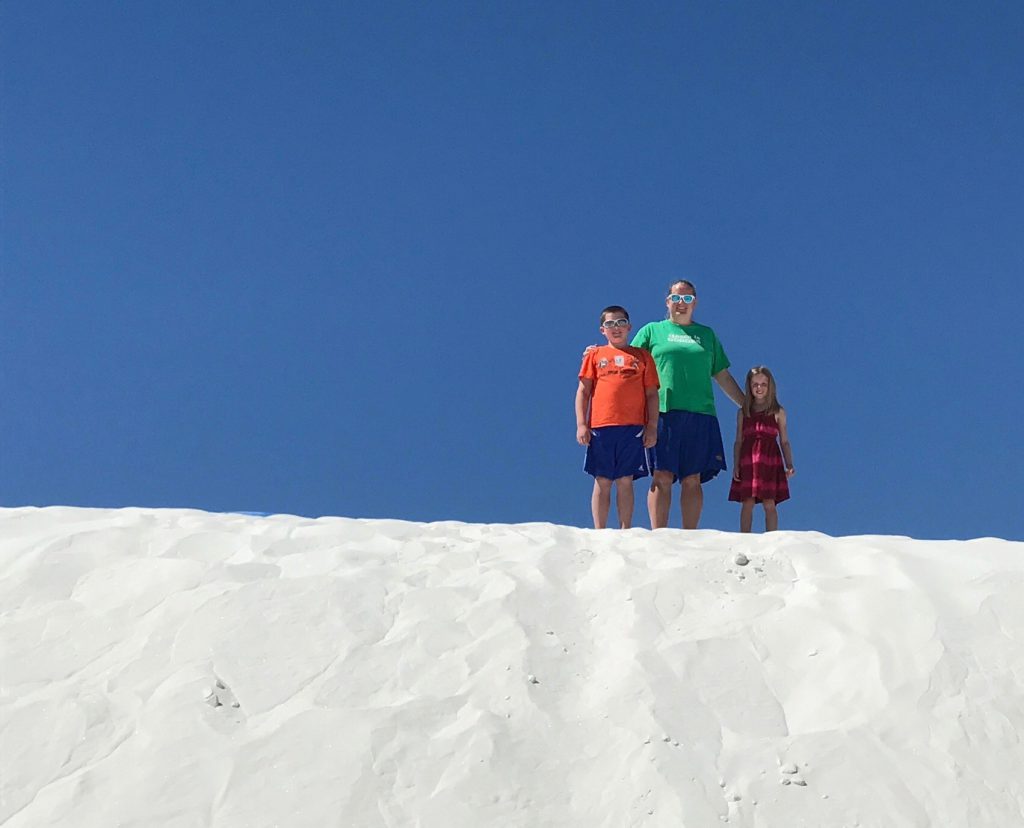 race.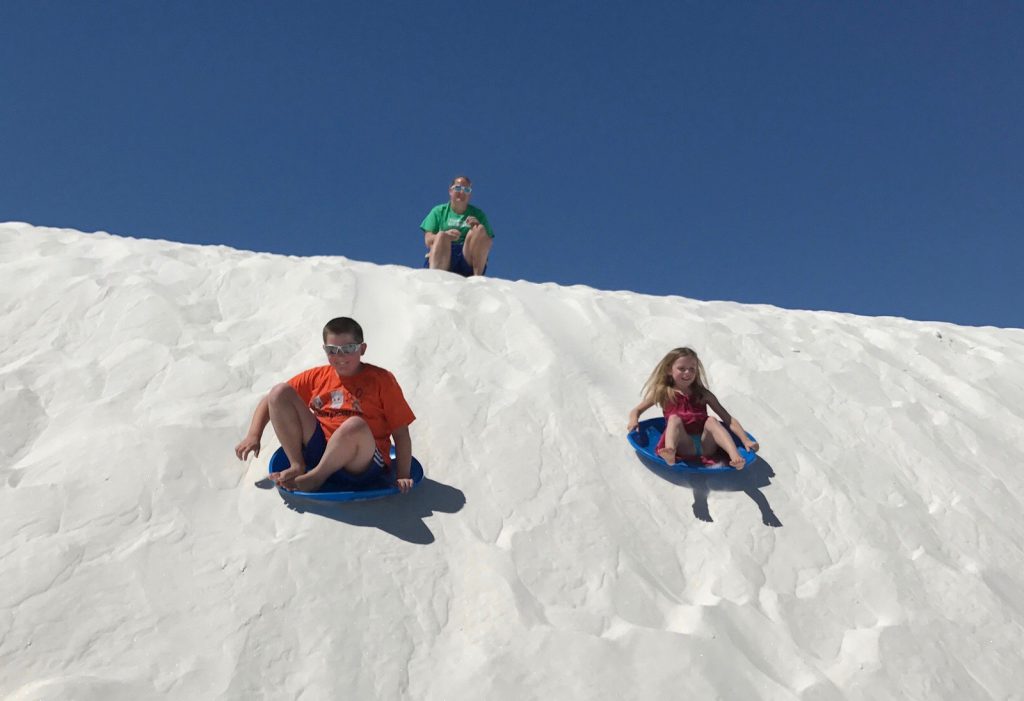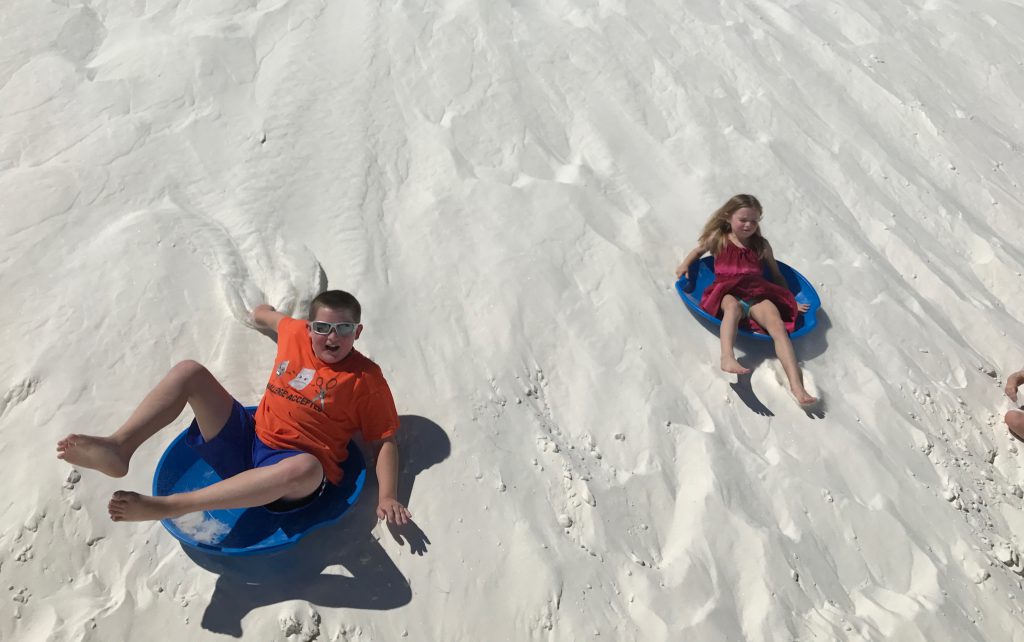 so. remember that bit about the adults getting in on the action? derek documented my last trip down, with a 38 shot photo burst. here's the two highlights. firstly, all is well…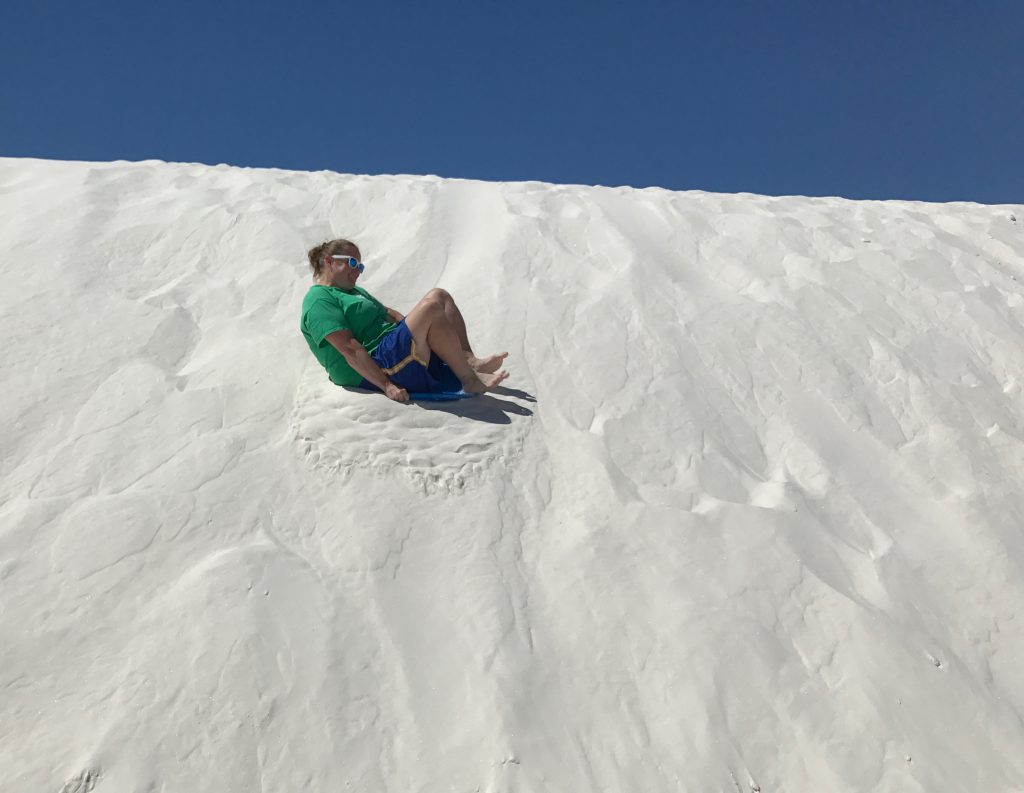 then. i ran into some trouble. and rolled the rest of the way. derek graciously stopped shooting at that point. 🙂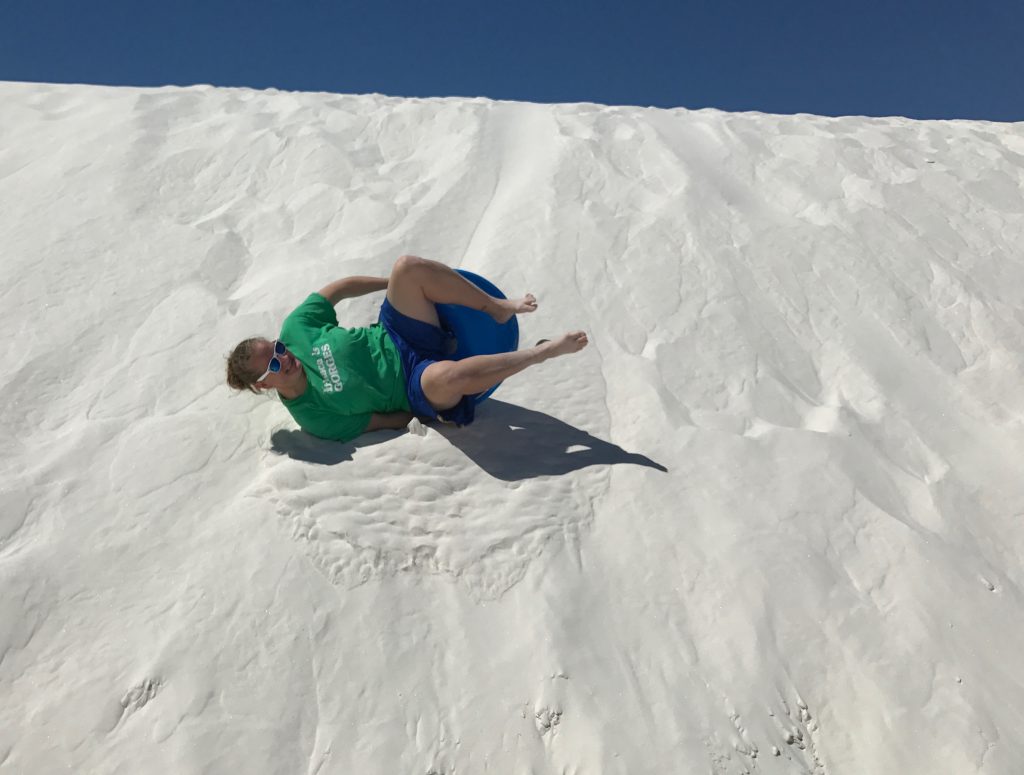 we didn't stay super long. we still had to go settle into our campsite. and it was getting warm. but, we will be back. we are in the area for two weeks, so i'm estimating 3 more trips. plus maybe a bonus sunset and/or sunrise trip? sorry. 🙂