after our dinosaur national monument weekend, we headed down the road a bit to a campground just outside duchesne, utah. there was very little to do in the area. we took it as an opportunity to lay low, regroup, and get back into a bit of a routine.
once we were settled in, we got around to adding our utah sticker to our travel map.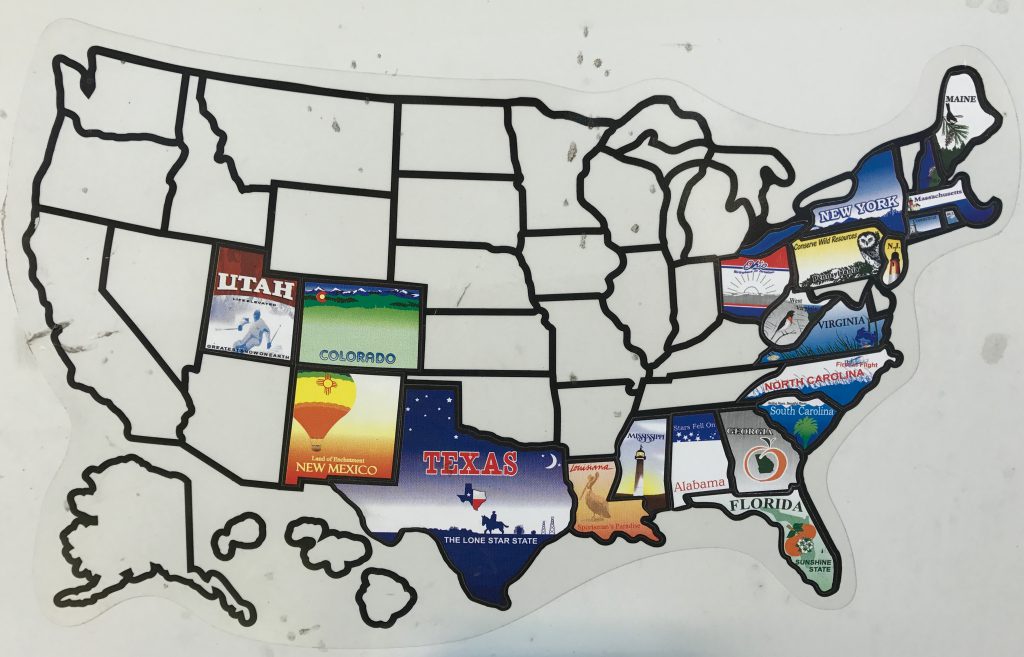 there was a lot of ipad time.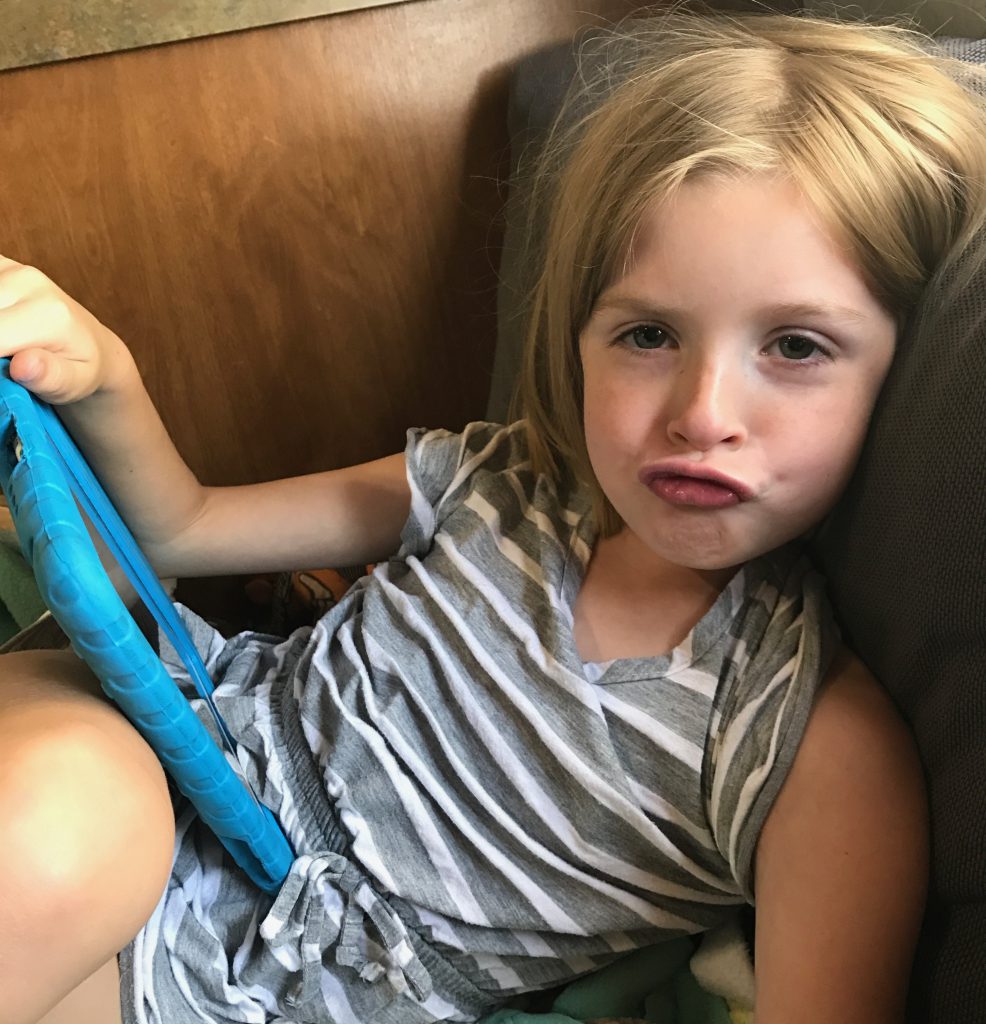 and art time. this piece is called, "a horse drinking water and eating hay" by hazel, age 3.5.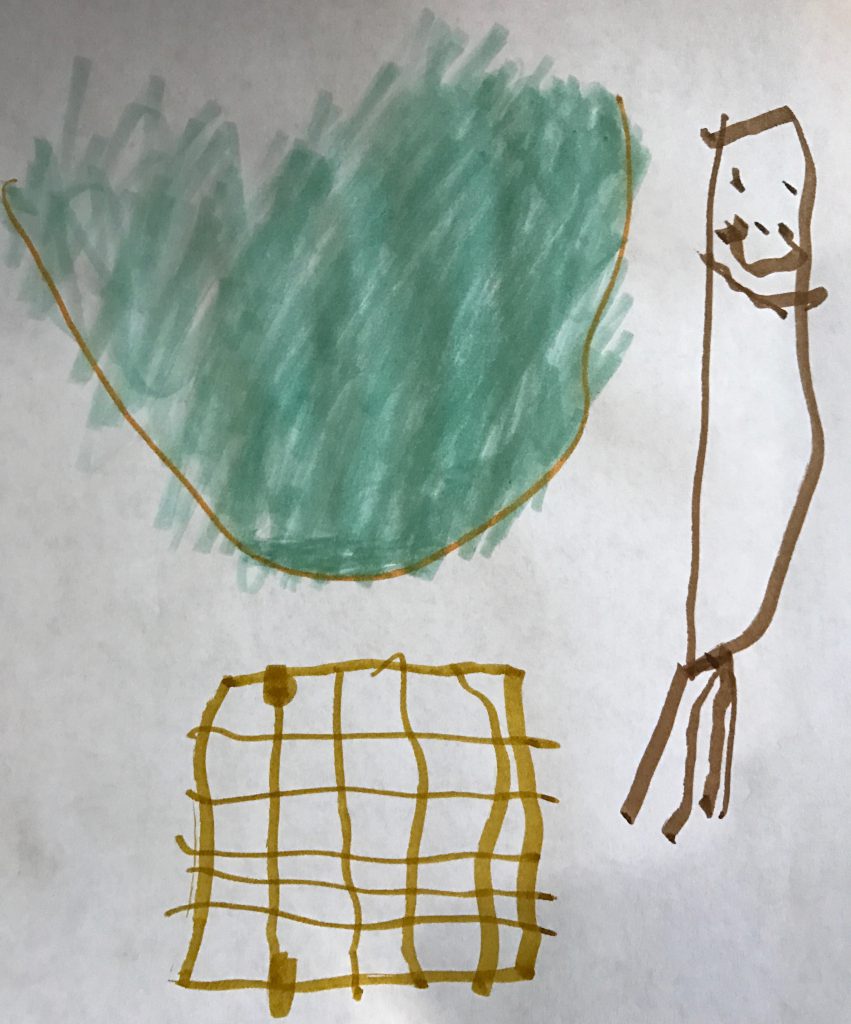 we managed to get in a solid week of school. anna was working on cause and effect and had to give a possible cause for the effect given. this was my favorite response. 🙂


the sunsets didn't know that we were in the middle of nowhere.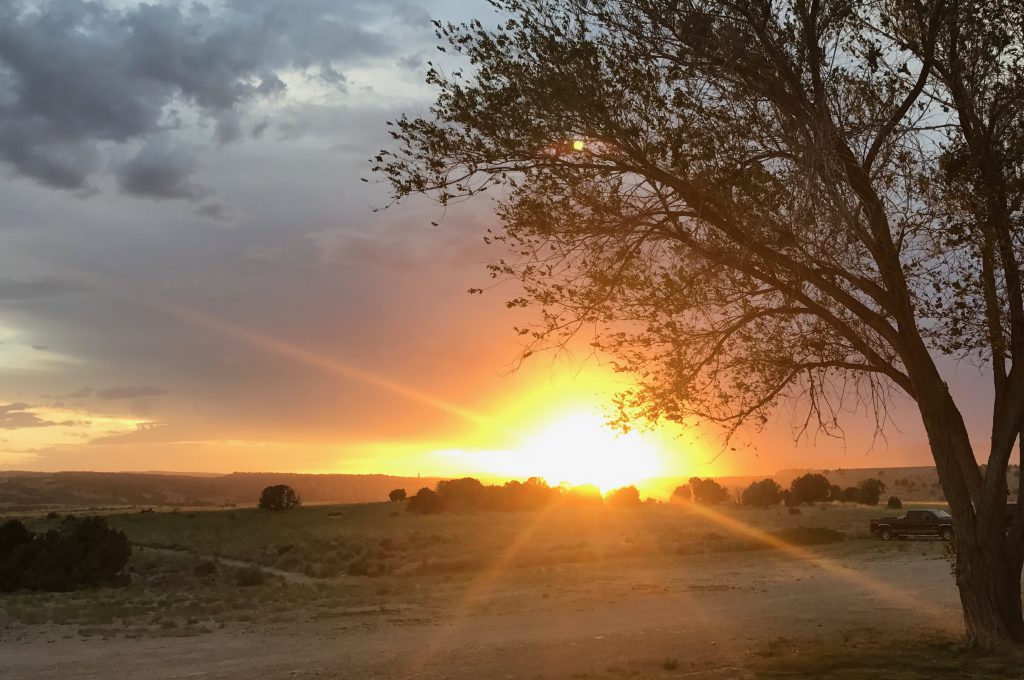 the campground we were at ran the sprinklers everyday, so obviously we took advantage of that situation, especially on the super hot days.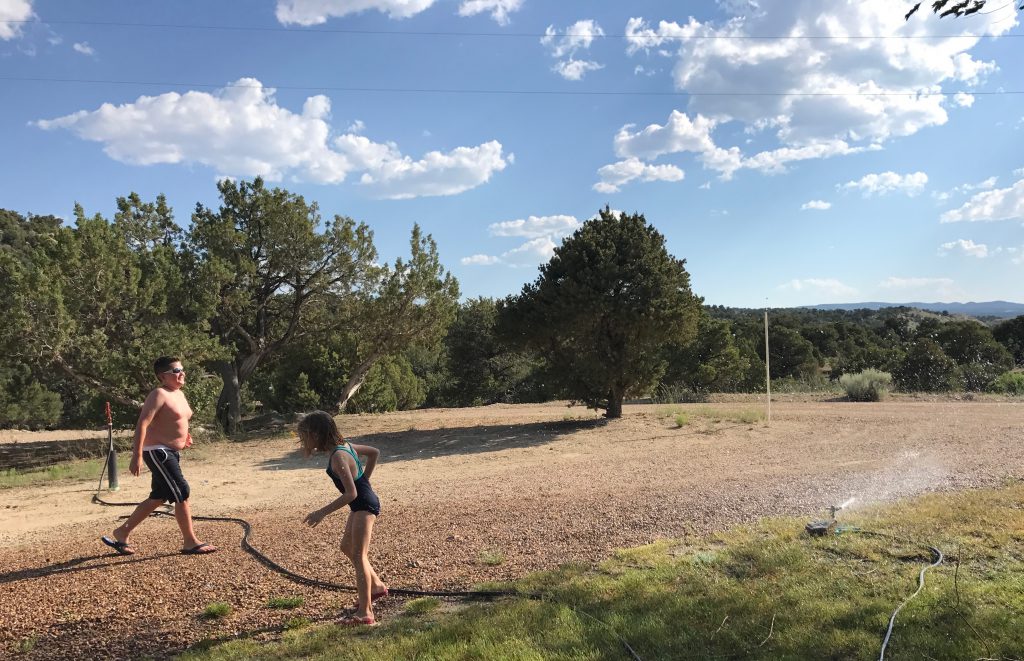 when a posse of kids rolled into the campsite next door, the lidkids wasted no time in befriending them. here they are, waiting outside our camper in the early morning, waiting for the other kids to come outside.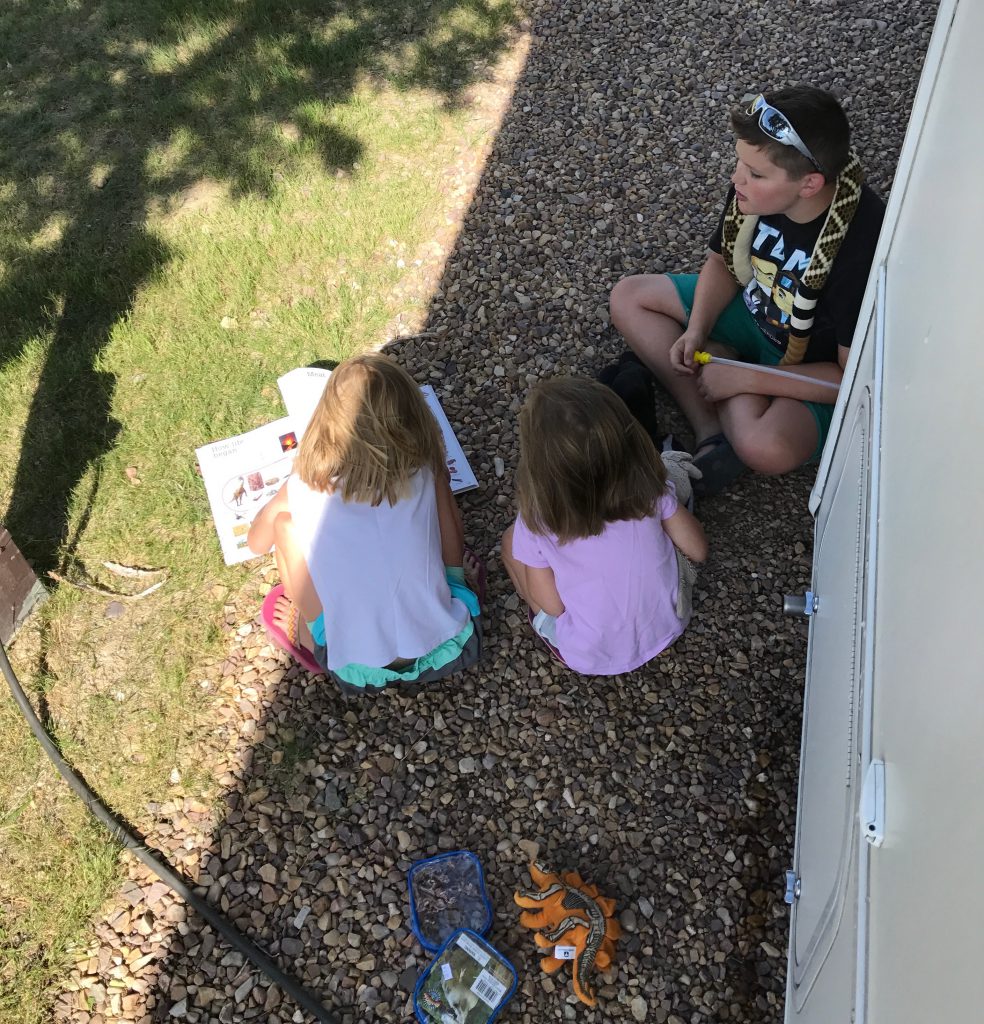 there were five kids in the neighbor family and they all had a blast playing together. they are from georgia and travel during the summer. we tried to talk them into fulltiming, but i'm not sure we were successful.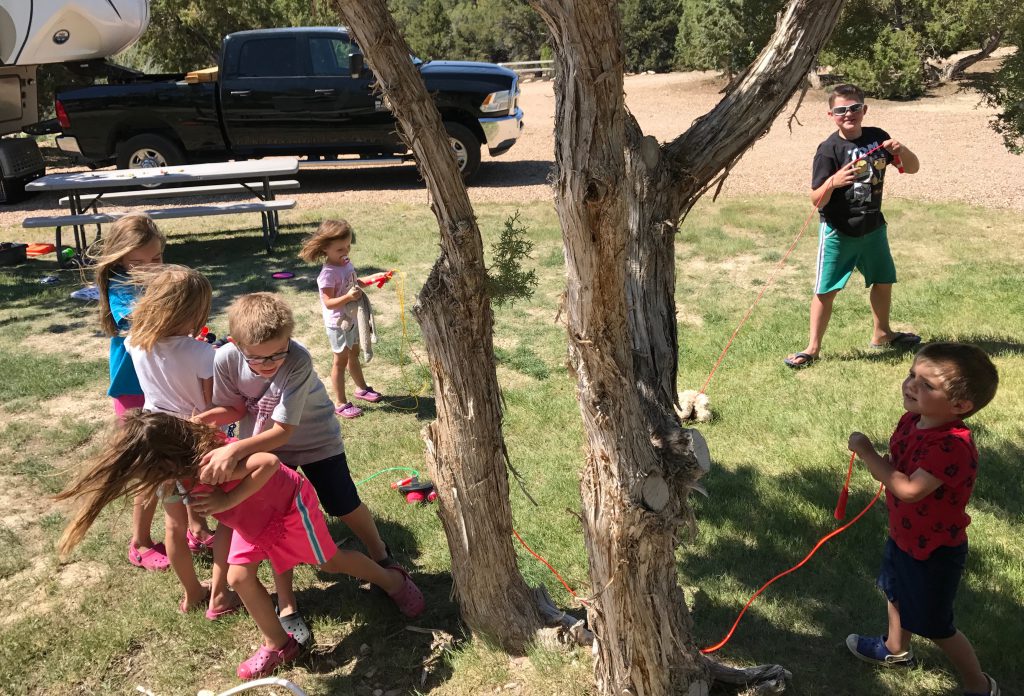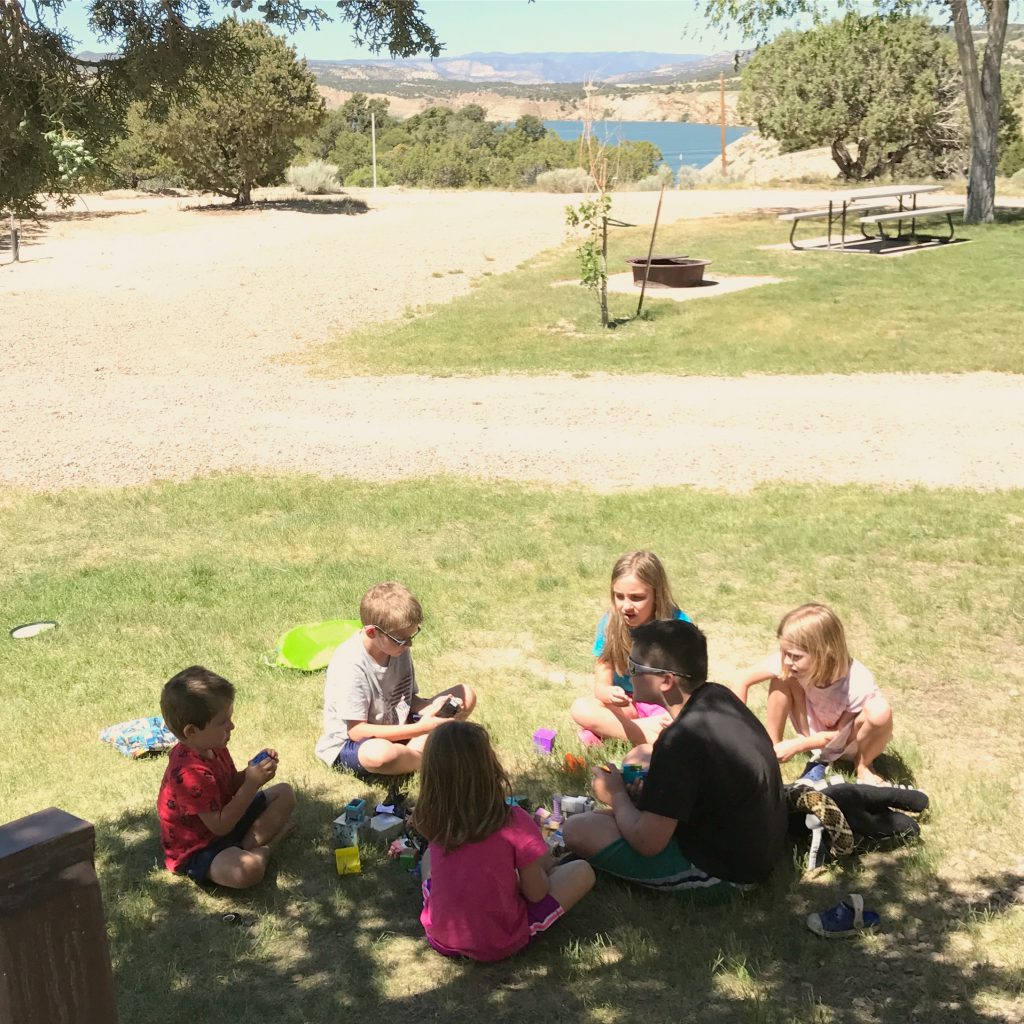 our campground was actually near a reservoir (starvation reservoir to be exact). the entrance to the park is also the entrance to the boat launch. on the last night, we took a stroll down to the launch to check things out. it was very pretty.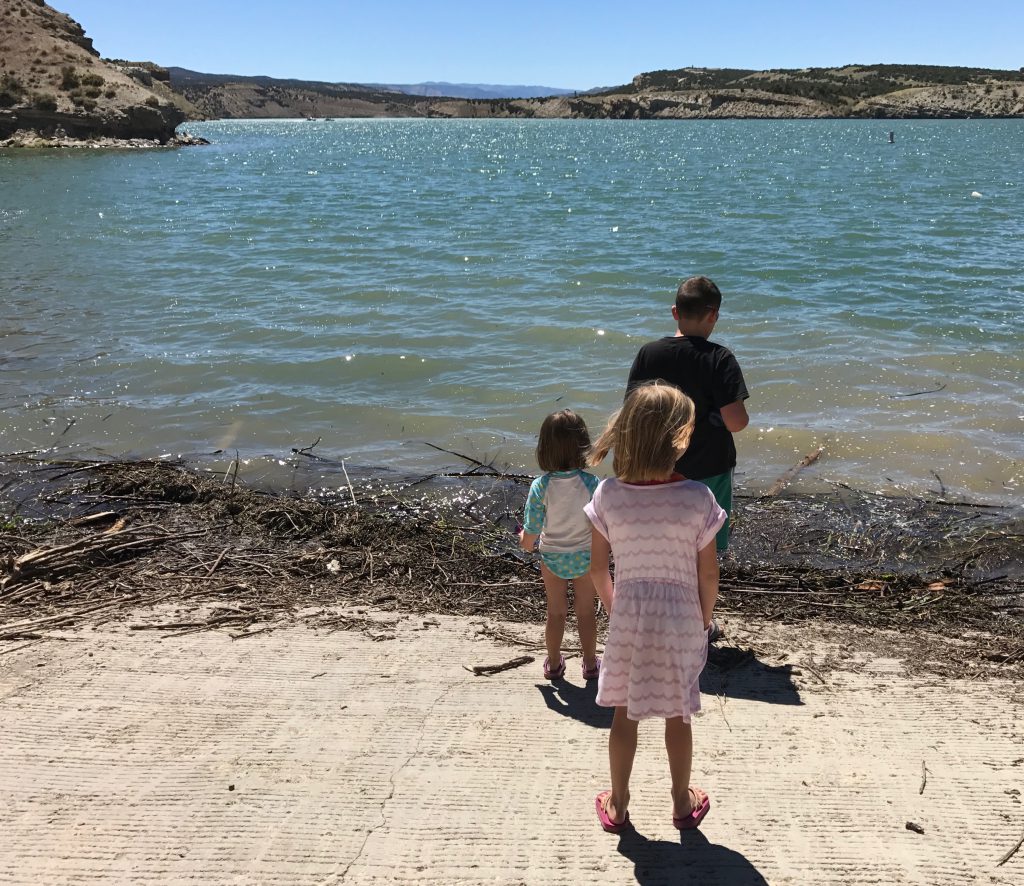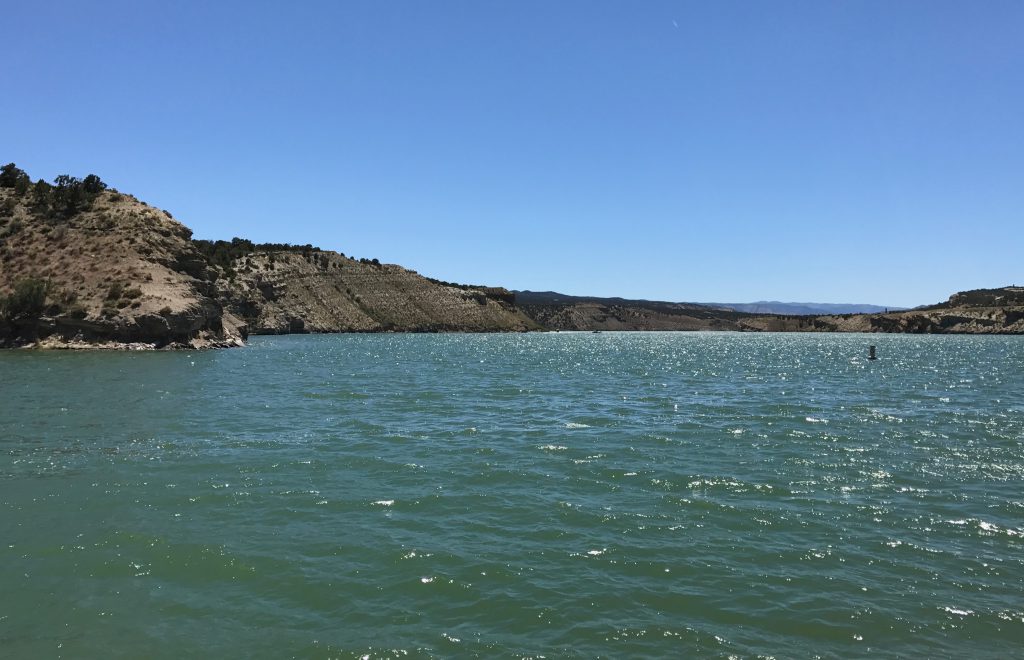 the kids kicked off their shoes and waded in a little bit.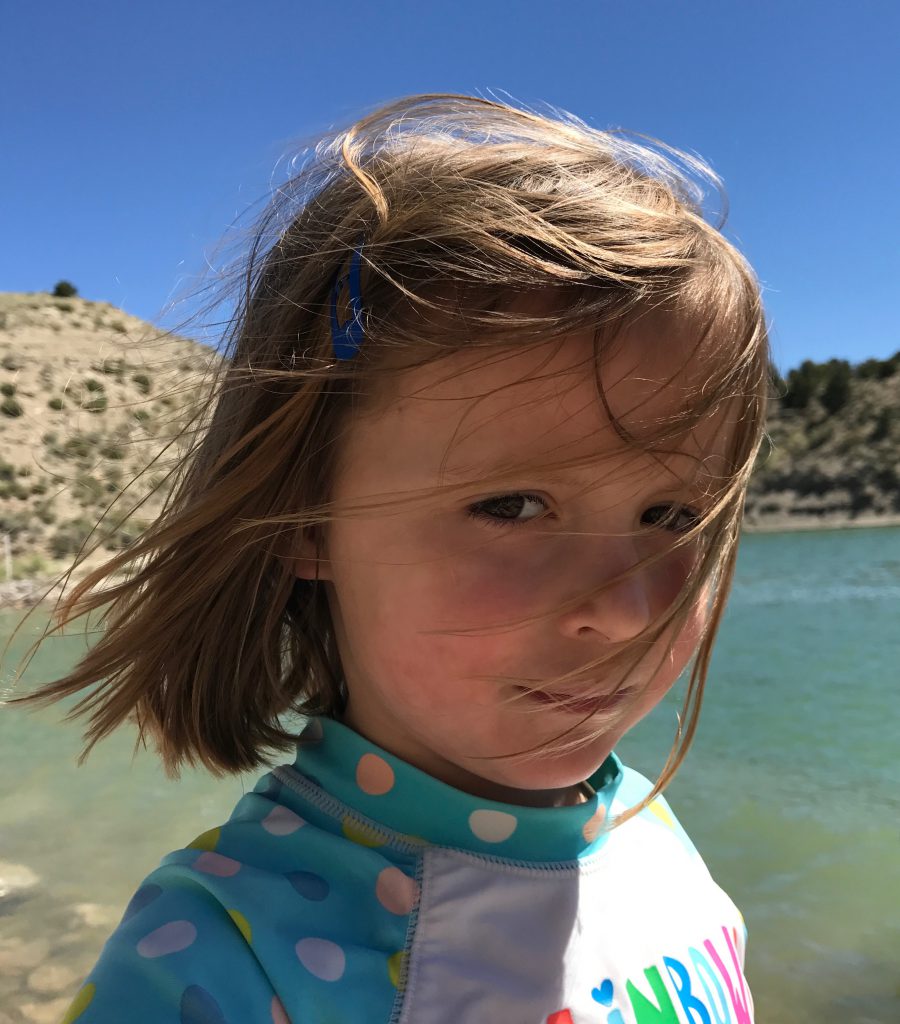 we were only there for a few minutes before a couple, who had been fishing nearby, yelled at them for tossing some rocks into the water. we ended up packing up and leaving, but not before derek stopped to chat with them and got an earful about how we shouldn't set up that close to someone fishing and "i don't know how you do things where you're from, new york or california or whatever" and "we have 93 miles of waterfront and we choose next them" and they "came all the way out here to get away from kids not have them right next to us". i'm not sure that picking a fishing spot 20 feet from the boat launch is the best location if you're trying to have some peace and quiet, but whatever. it was a delightful welcome to utah. i guess i would be grumpy if i lived in the middle-of-nowhere, utah too.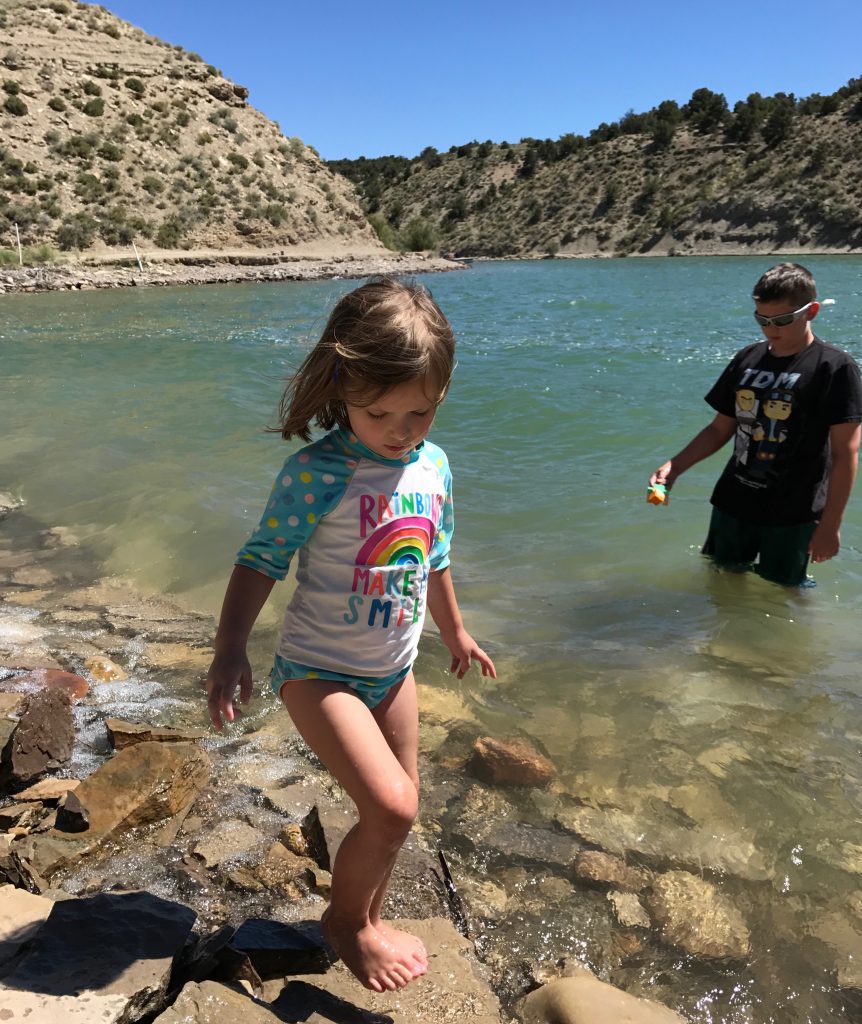 back at camp, anna made me dinner. "chicken w/ gravy".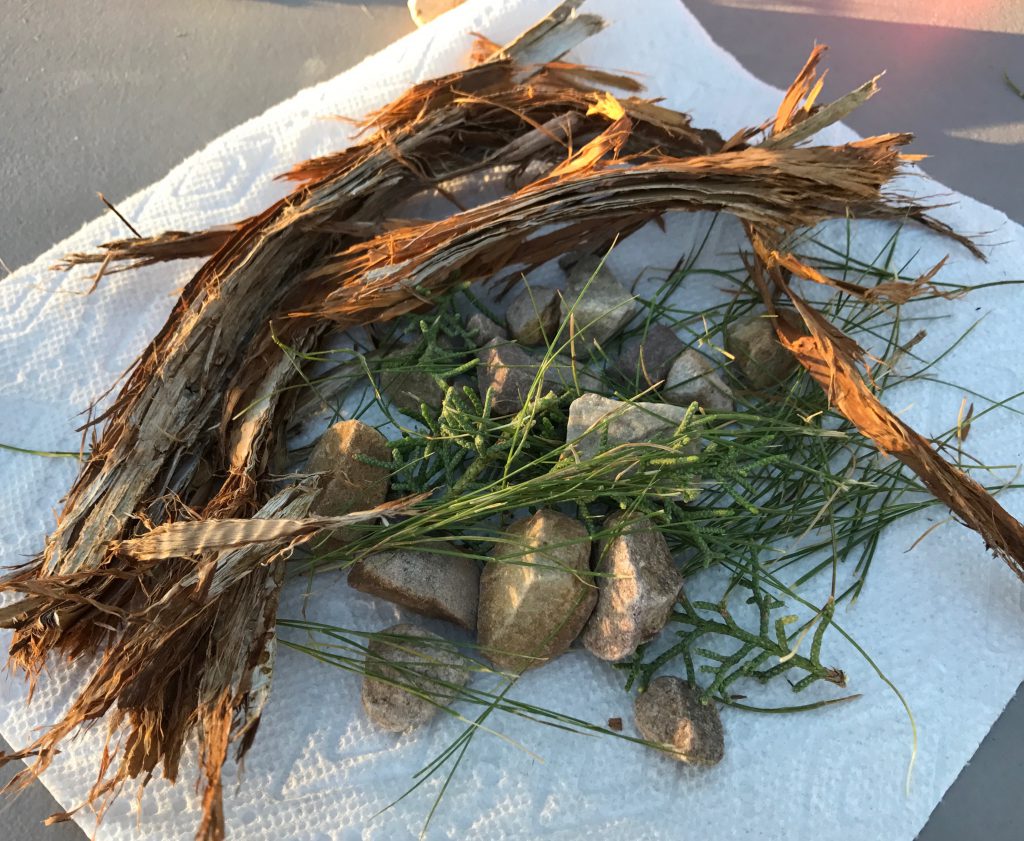 and some outdoor, last minute, ipad time. it counts as family time, right? they aren't fighting. at the moment, at least.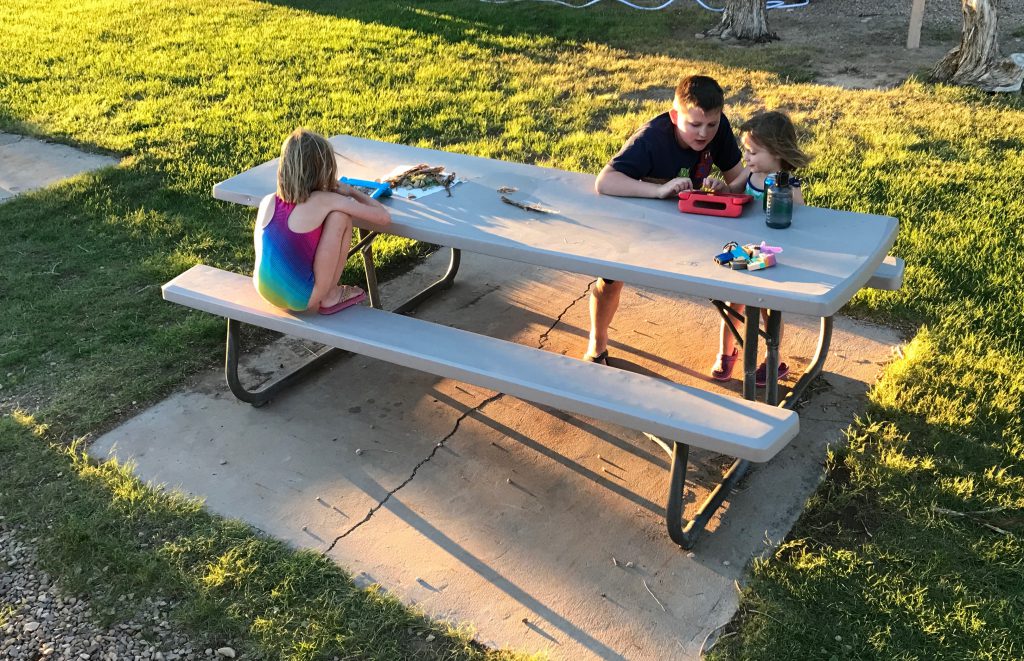 the next day, we were off to heber city, just outside of salt lake city and provo. and not in the middle of nowhere.