when we arrived at the chatfield state park campground, bright and early on sunday morning, we discovered we couldn't check in until 1 pm. so, we parked the camper in a parking lot and headed out to find adventure. several people had recommended roxborough state park, which was nearby, so we thought we would waste no time checking it out.
we chose an easy, gravel path loop. it was about 2 miles. things started off great.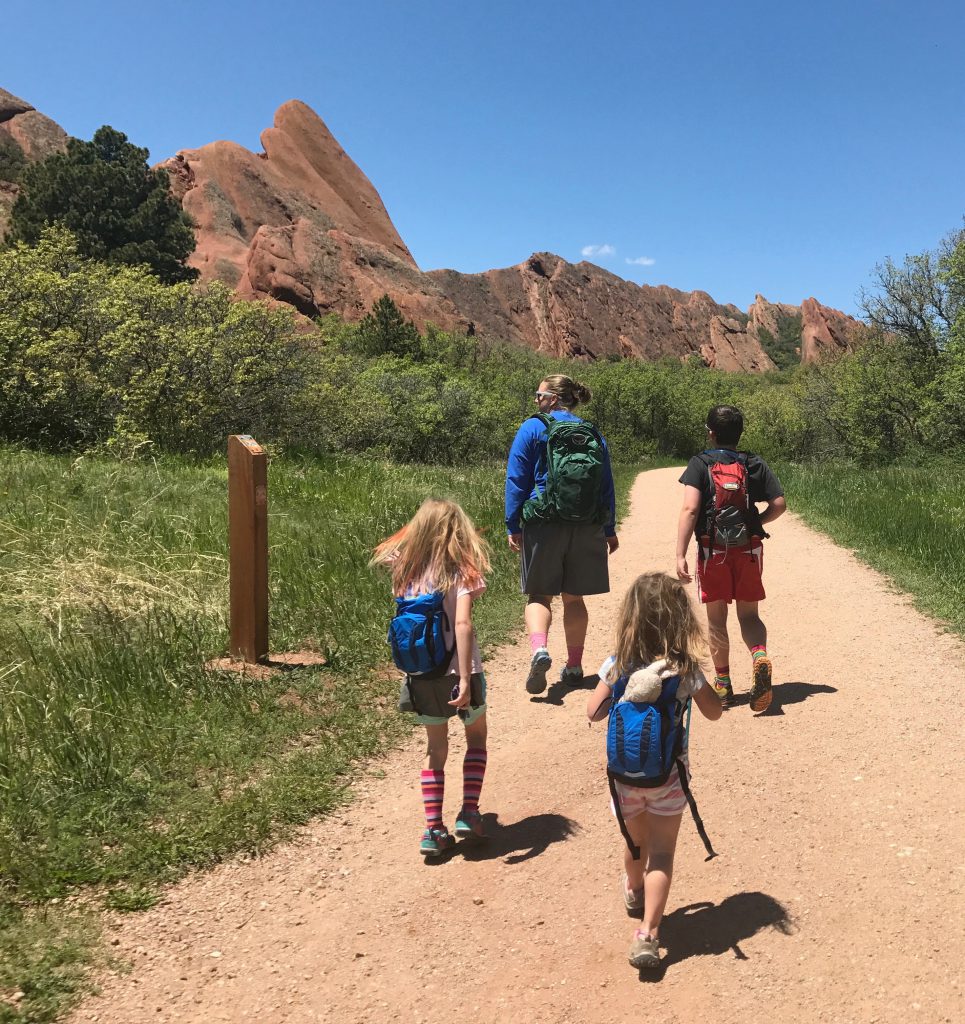 we veered to the right, to make the loop counter clockwise, to save the more interesting part for last.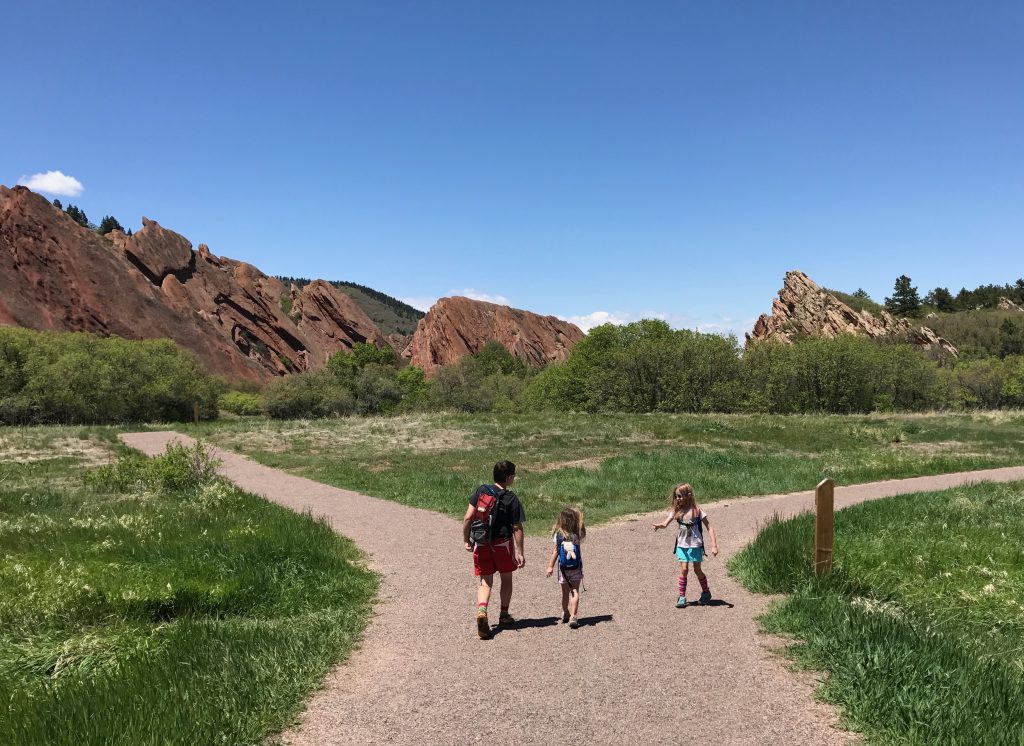 we did get a pretty scenic view of the denver skyline in the distance between two hills.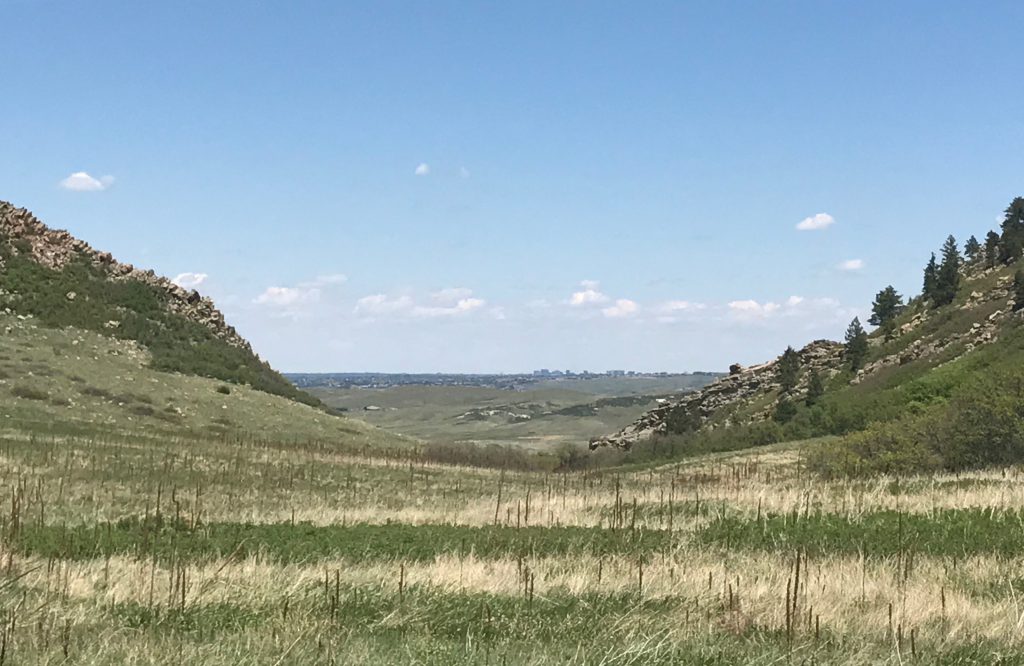 at about the halfway point, there was a little cabin and some shacks. so we checked that out.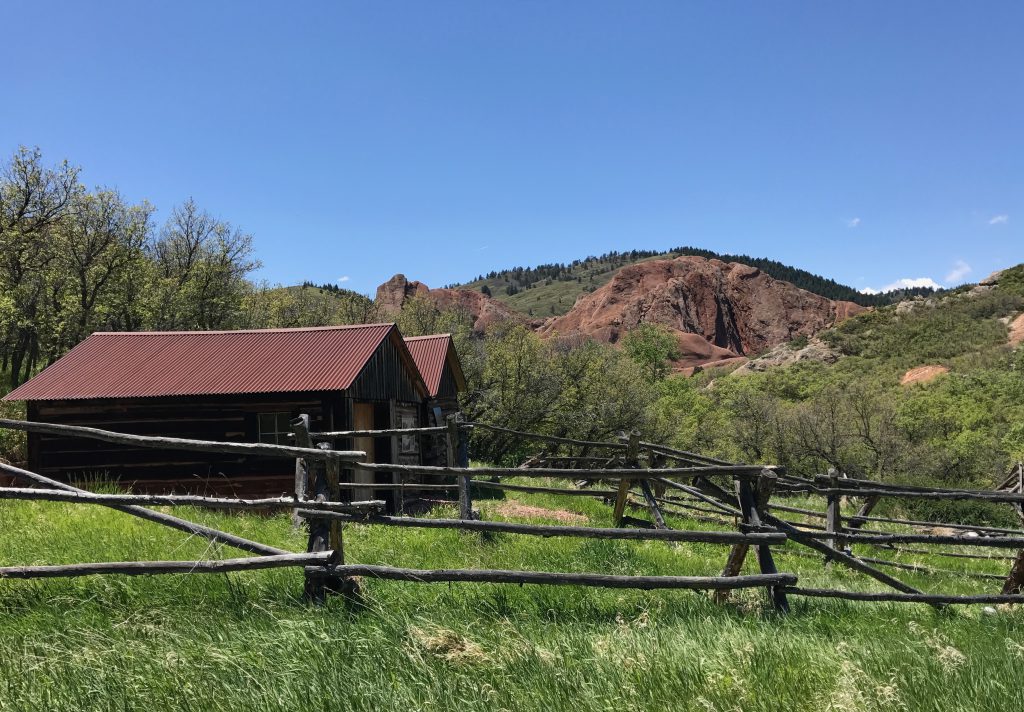 and then headed back the more interesting and pretty side of the loop.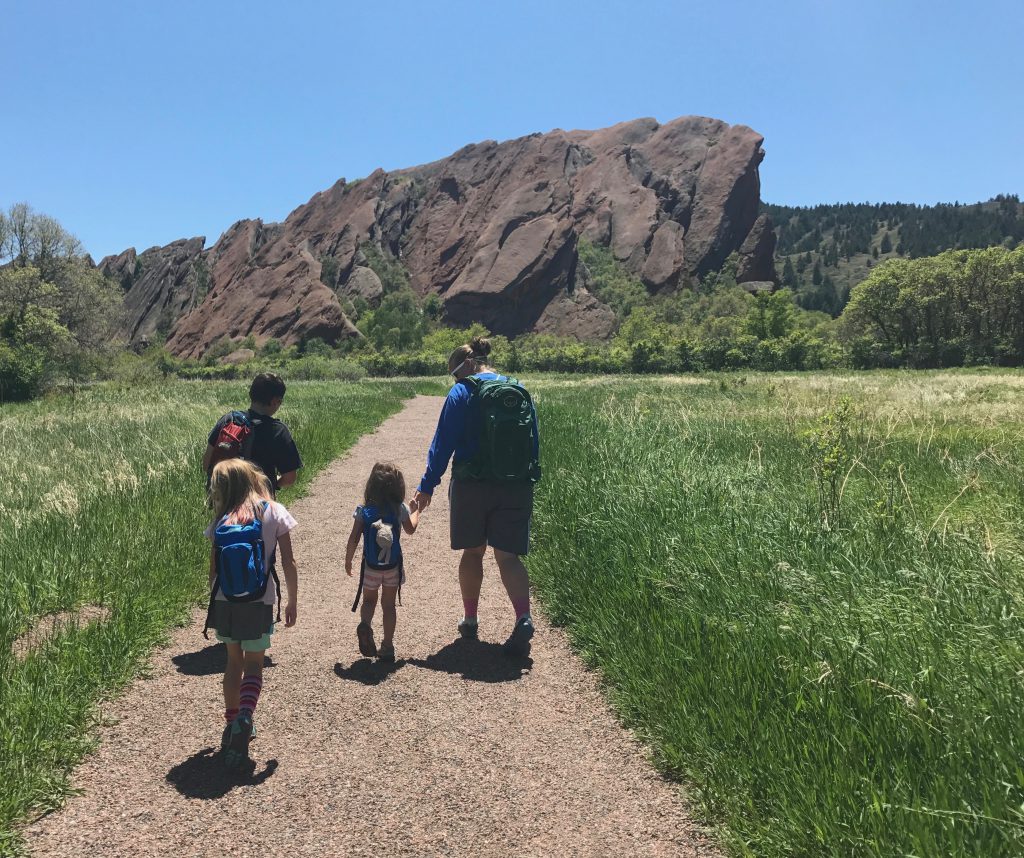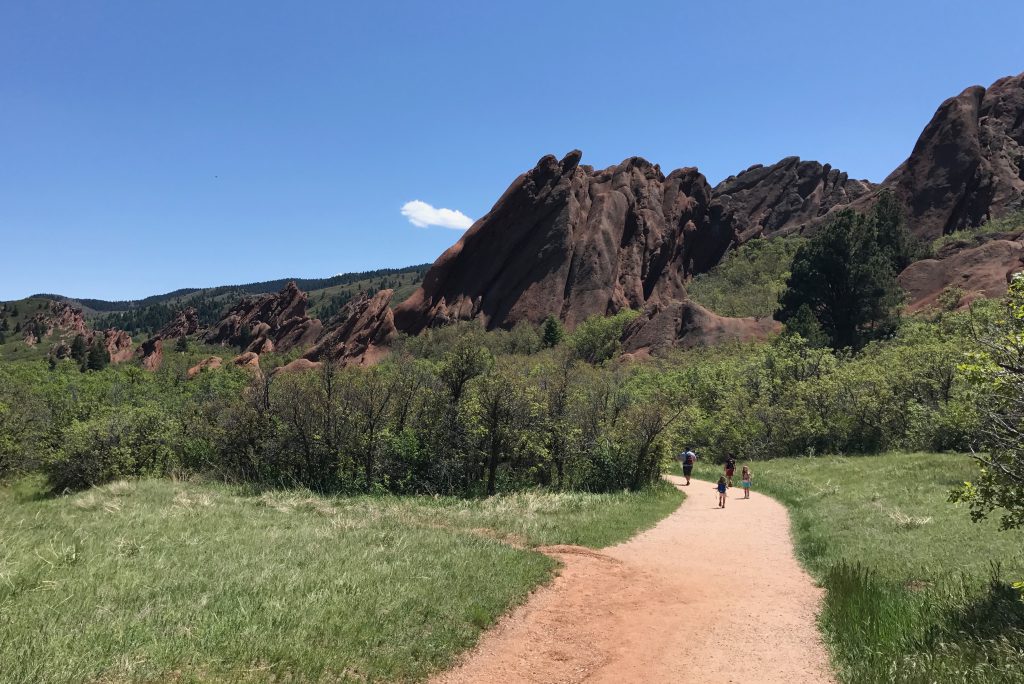 cool red rocks, jutting out at 60°. some scenery pics.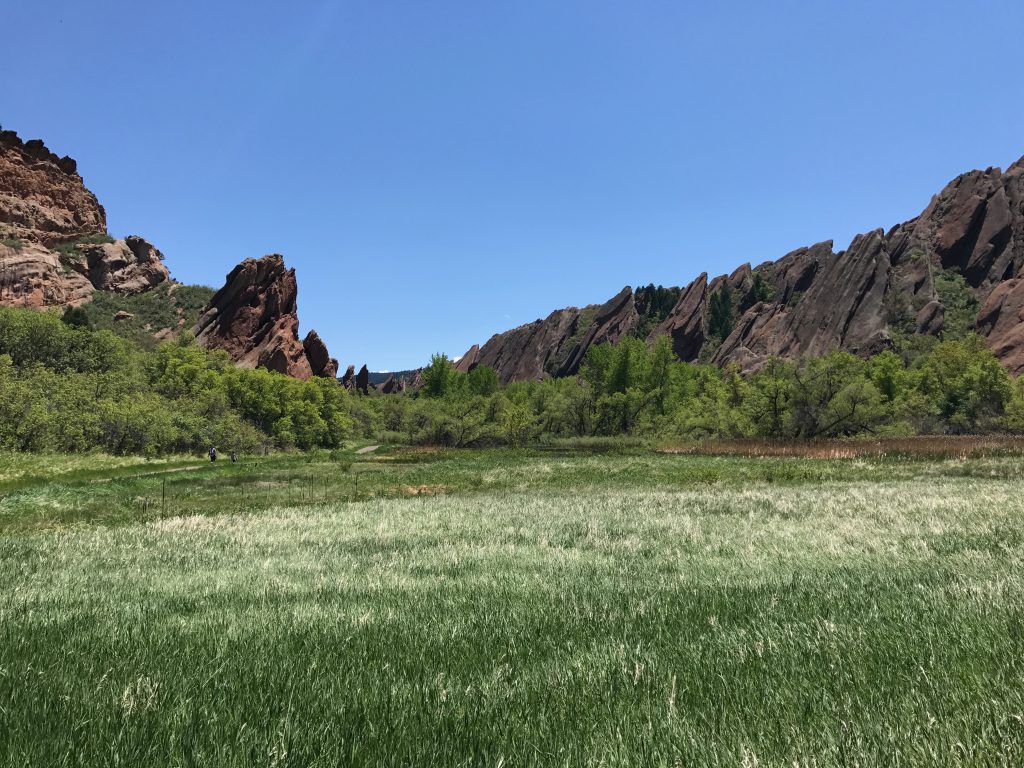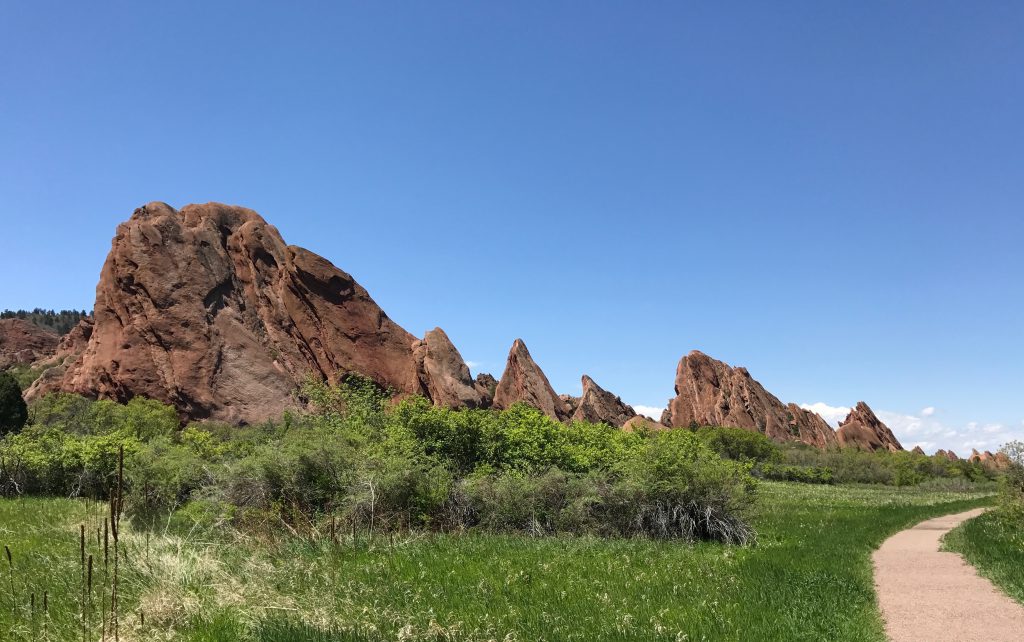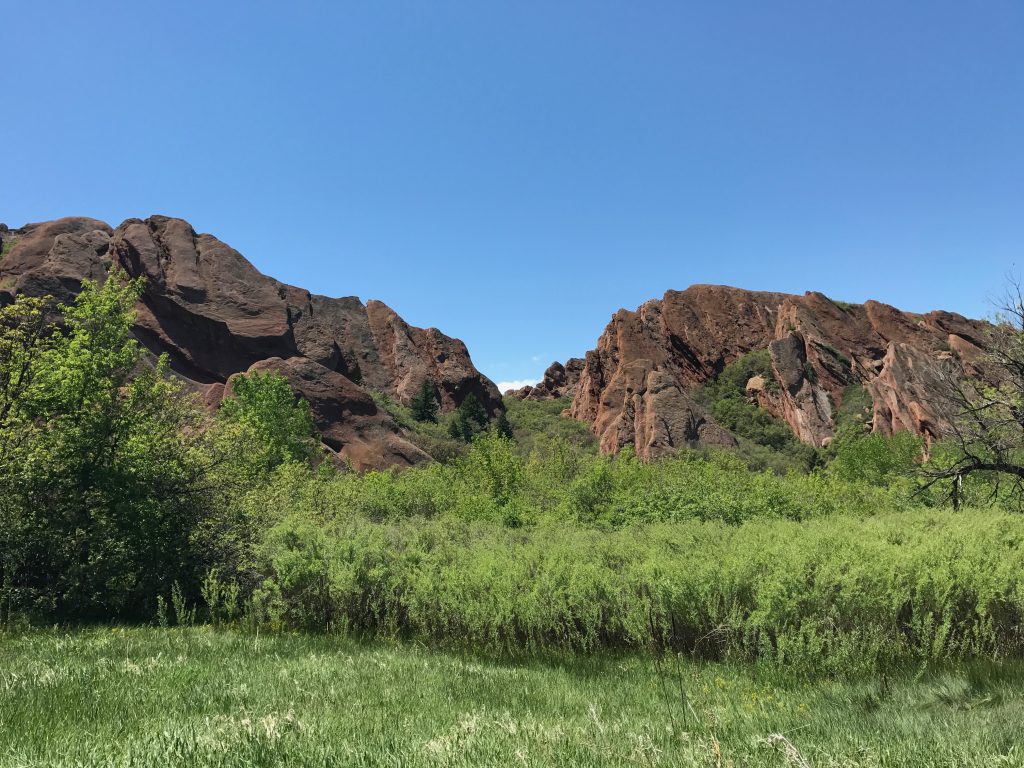 then. the whining started. anna was bored. and hazel was tired. so, she finished the walk on my shoulders.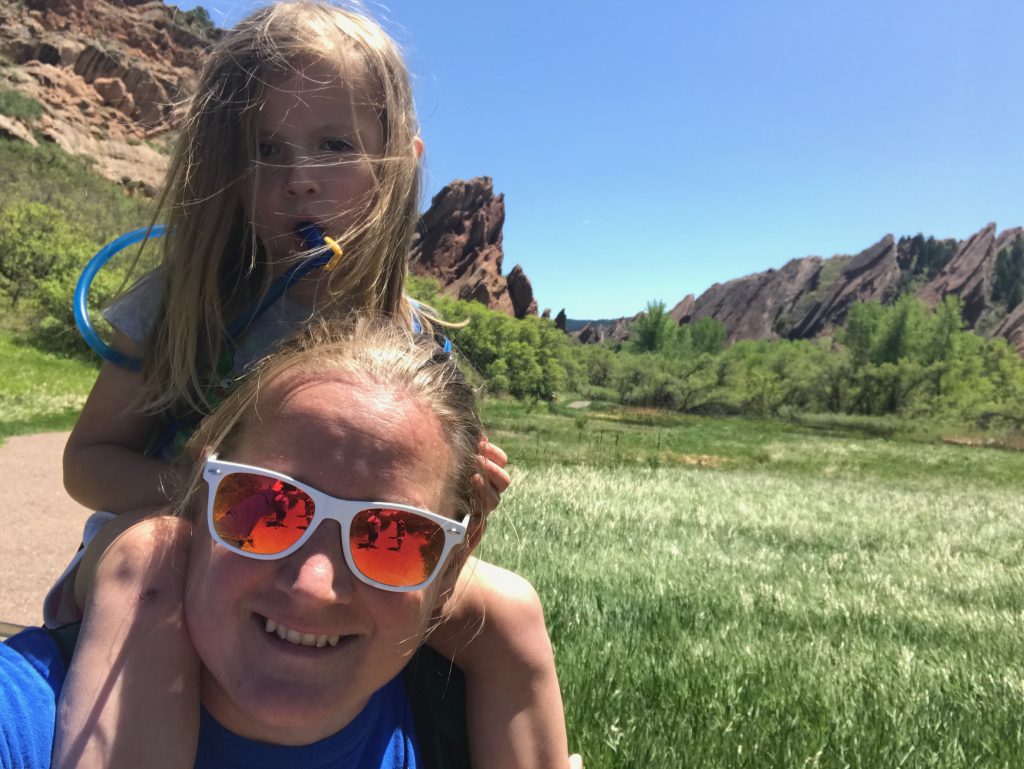 attempted family selfie. anna detected my efforts and hid behind me. punk.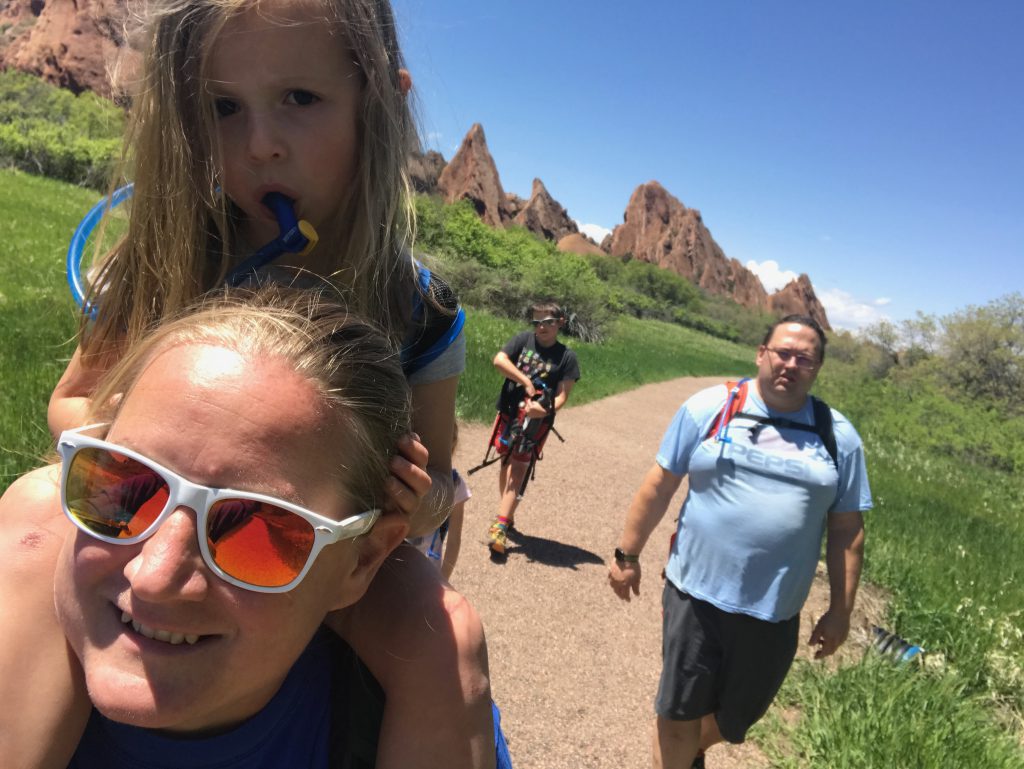 the non shoulder riders.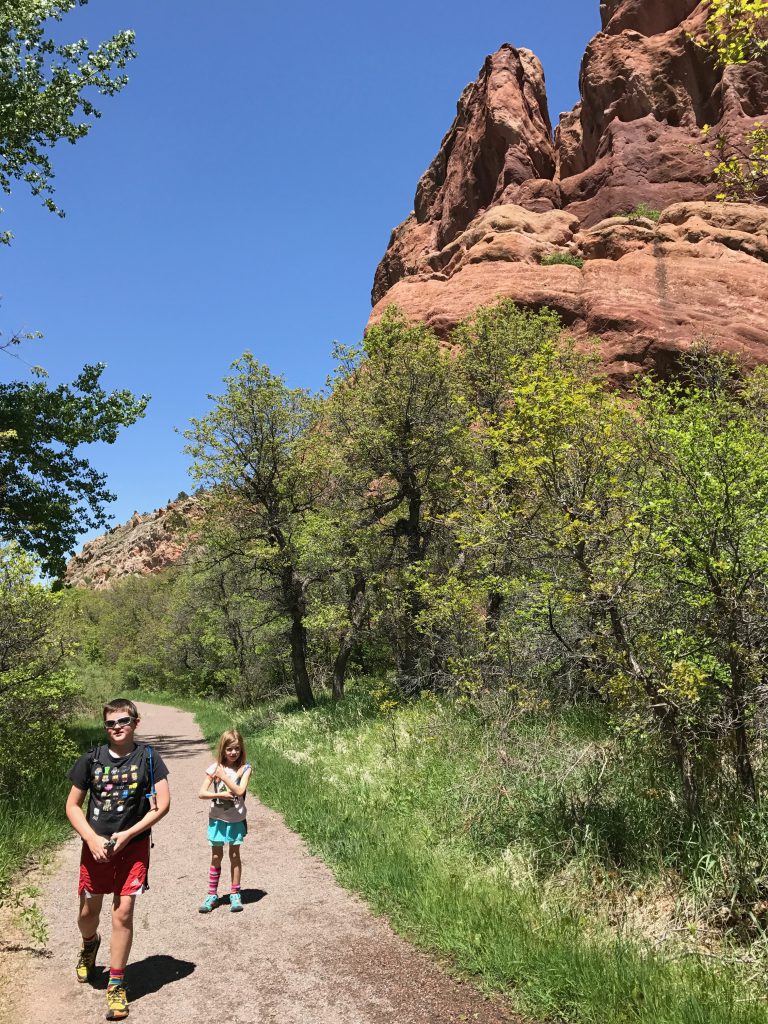 finally back at the split. almost done!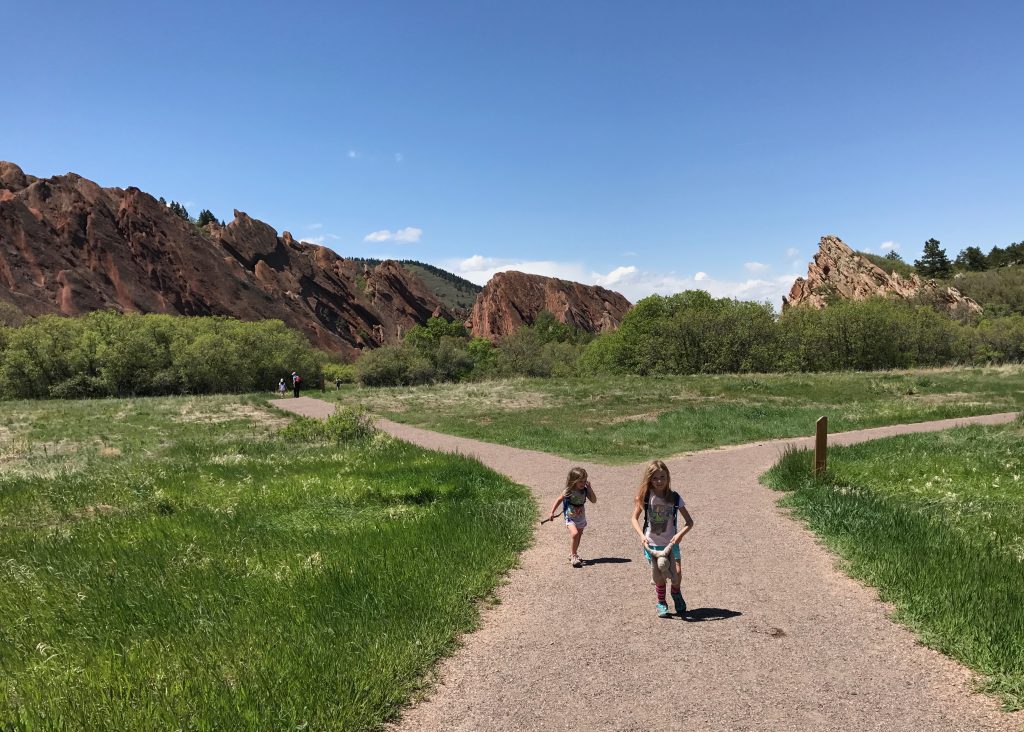 butterfly sighting.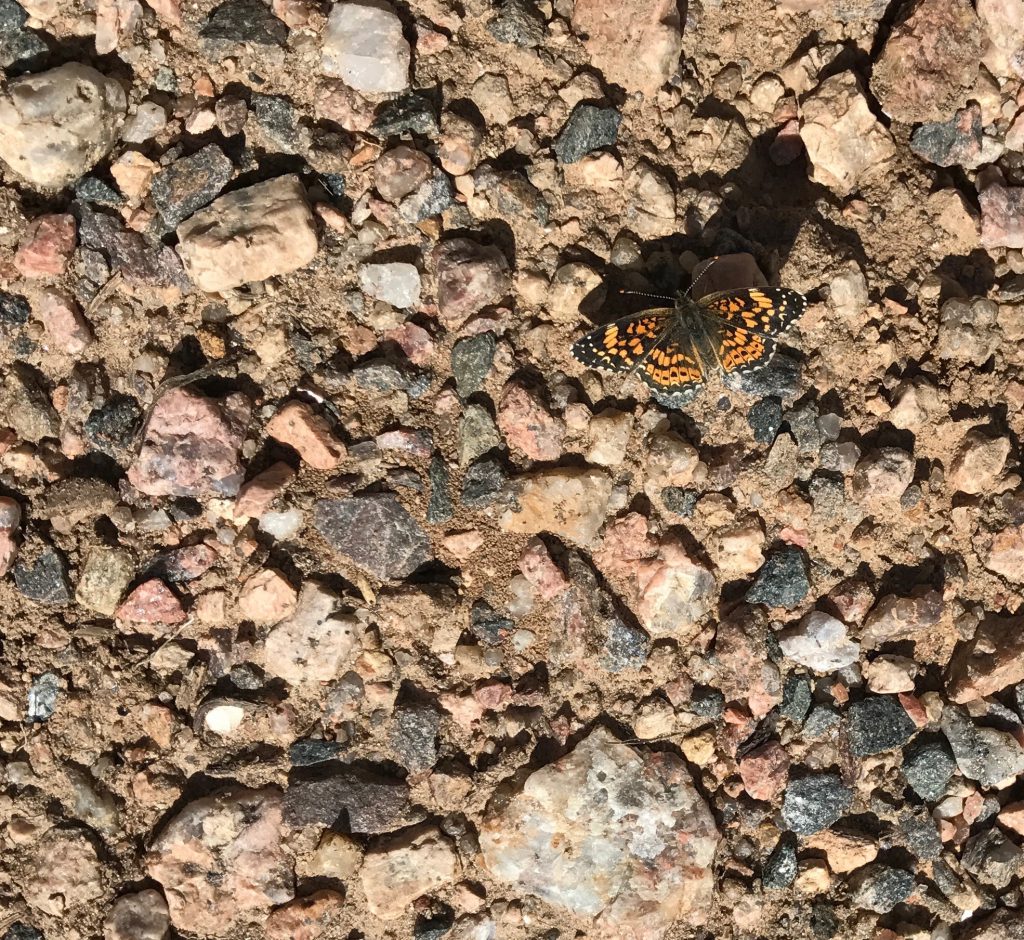 more jutting rocks.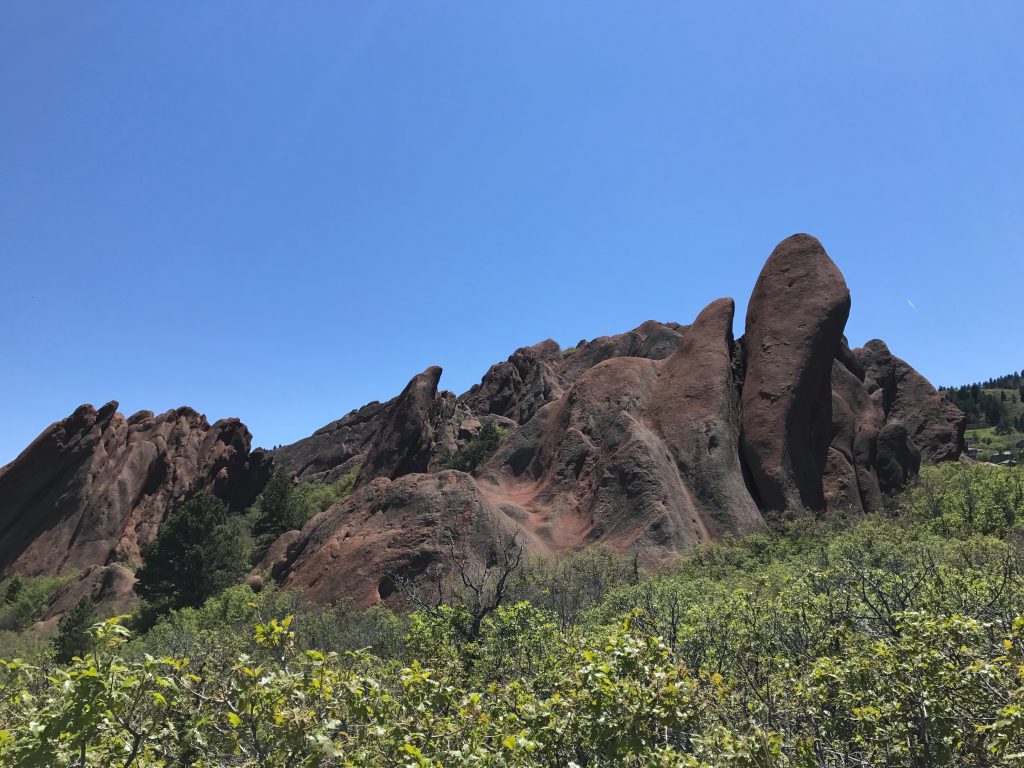 it was a tough sell, but i convinced everyone to walk up about 50 yards to an overlook and i'm glad we did. and you can see what i go through to get a decent group picture of the kids.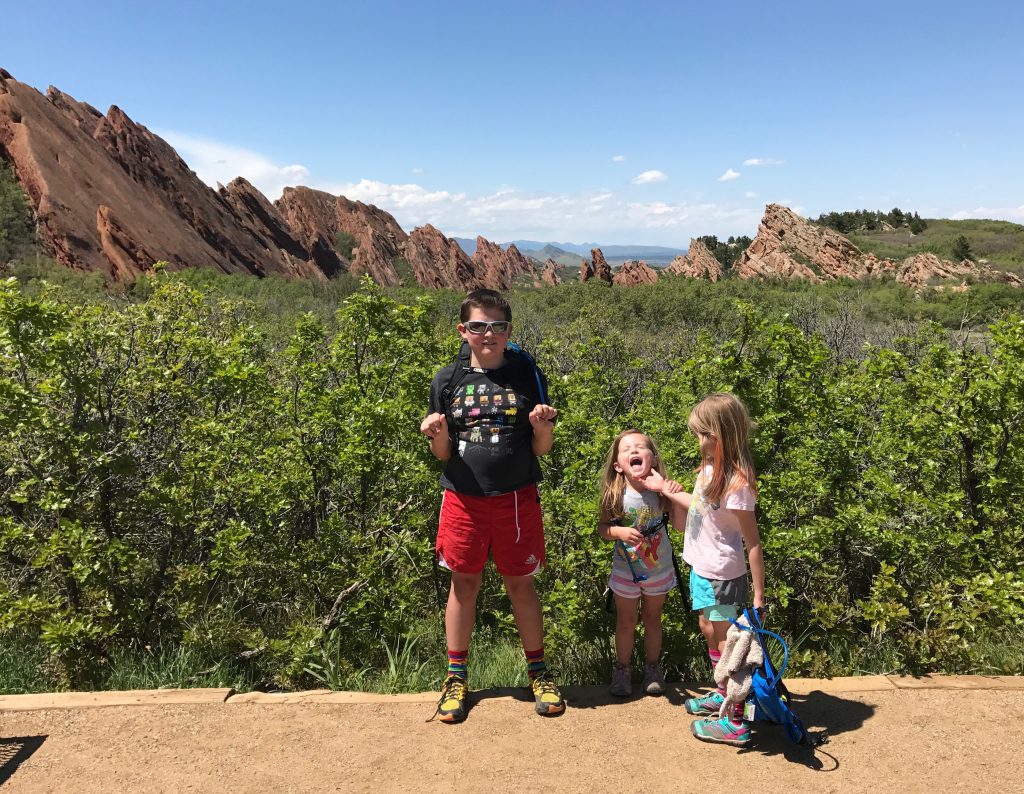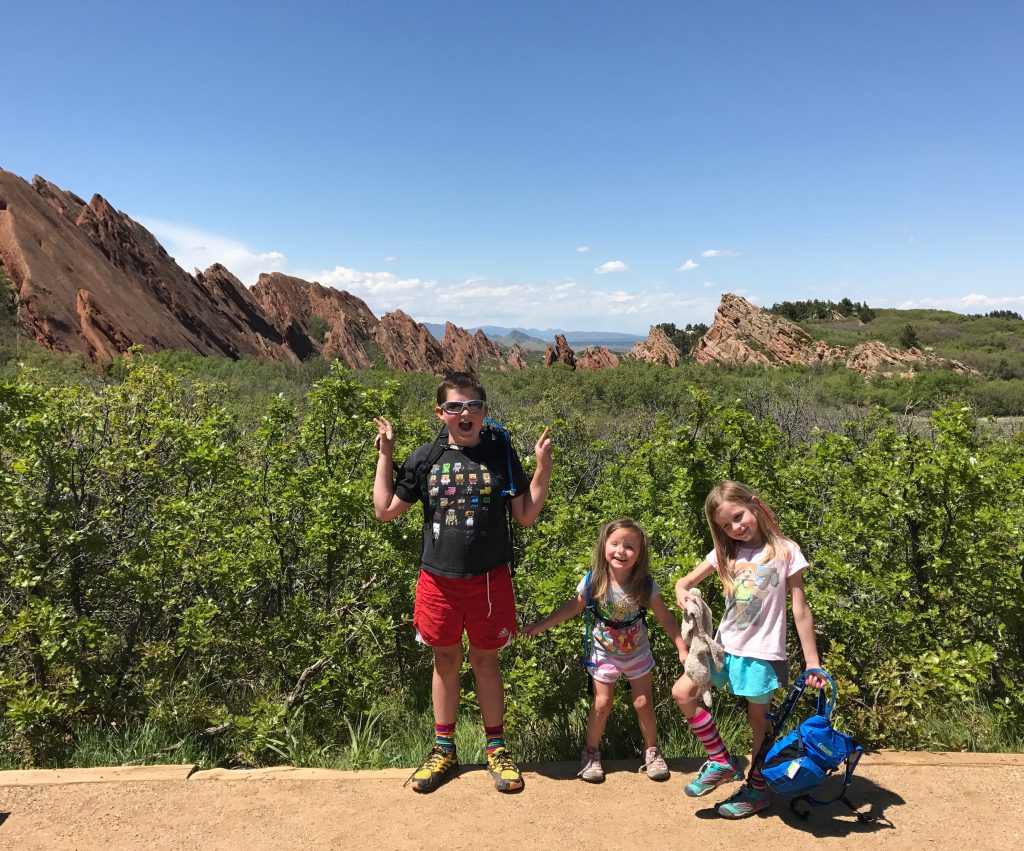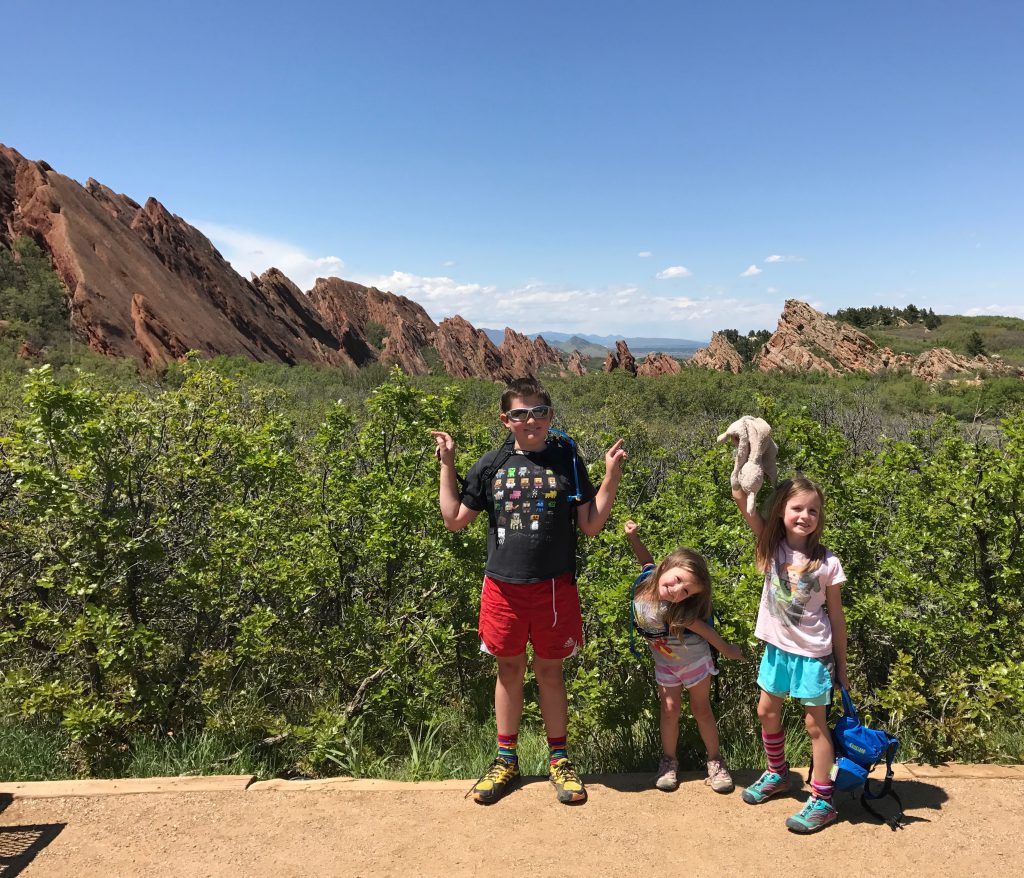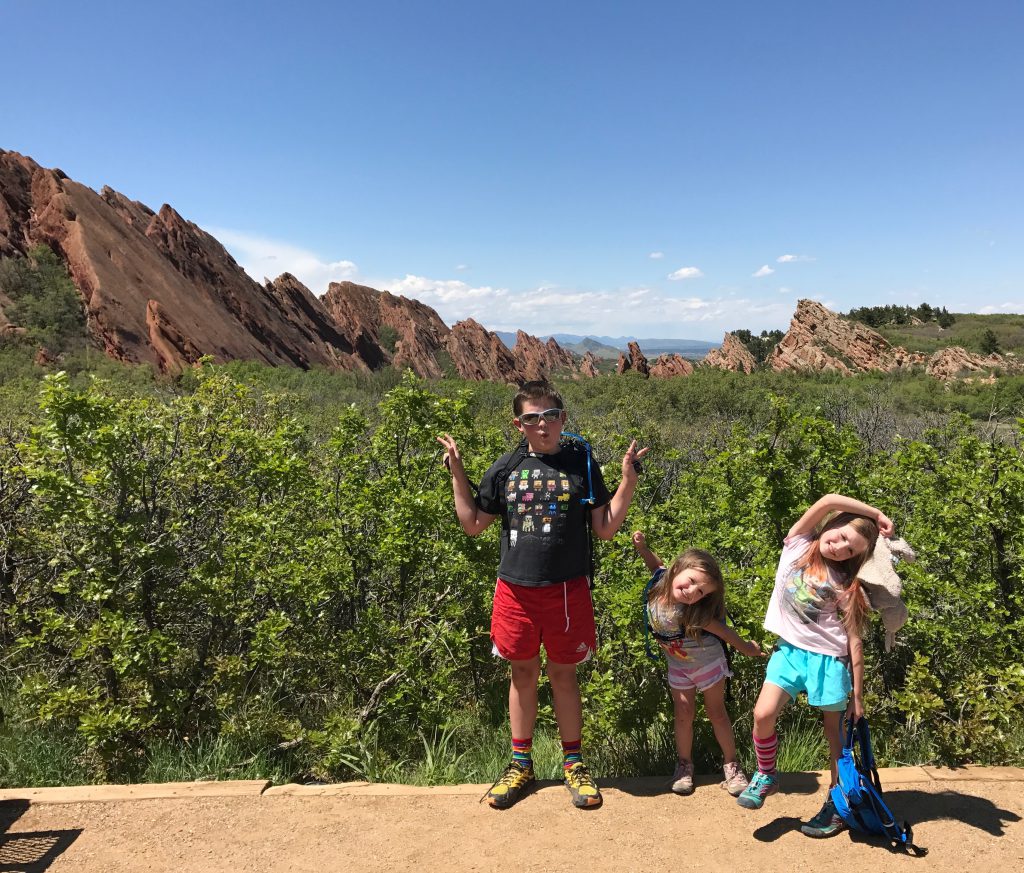 hazel insisted that she take a picture, so anna and i posed for this gem.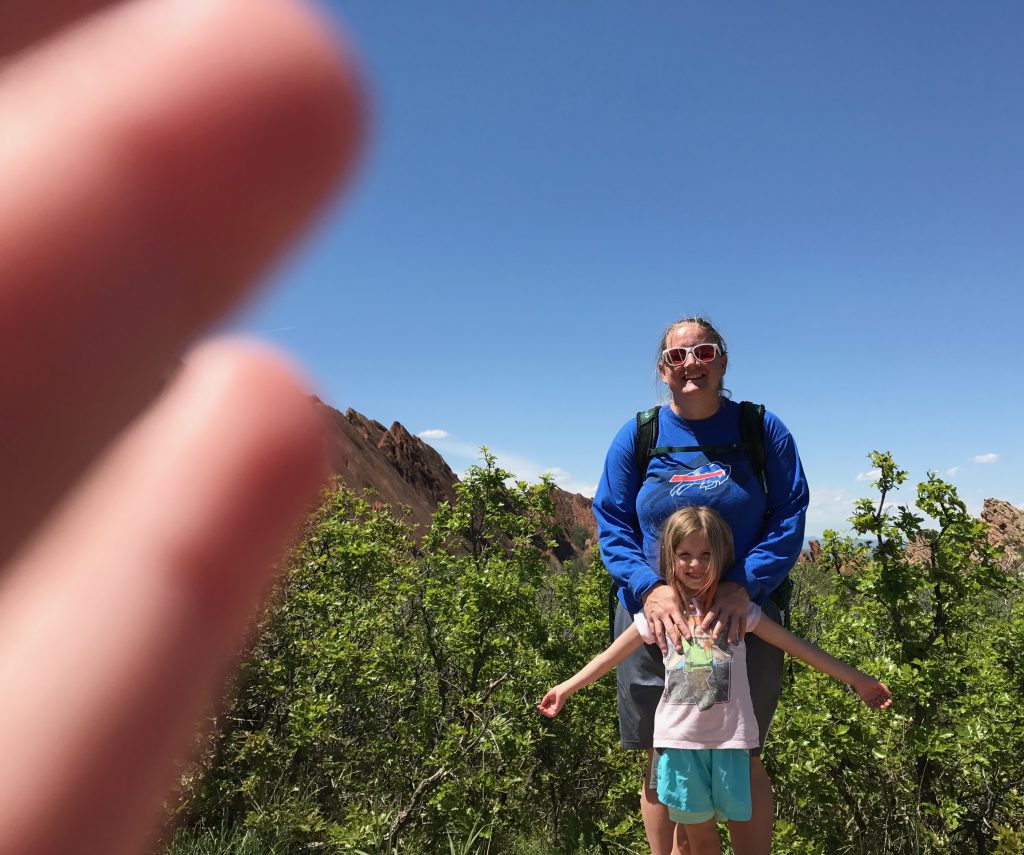 everyone survived the boring hike and headed back to pick up our camper from the parking lot and settle in….