after wilderness lakes, it was finally time to kick off our long stretch of california state beaches. derek booked us at four different beaches for five out of seven weeks in march and april. the first one up was san elijo, a little bit north of san diego, near encinitas, california.
our campground was up on the top of this bluff, overlooking the beach. our site was actually a row back, in the cheap seats. the california coast looks much different from the north carolina coast we are used to.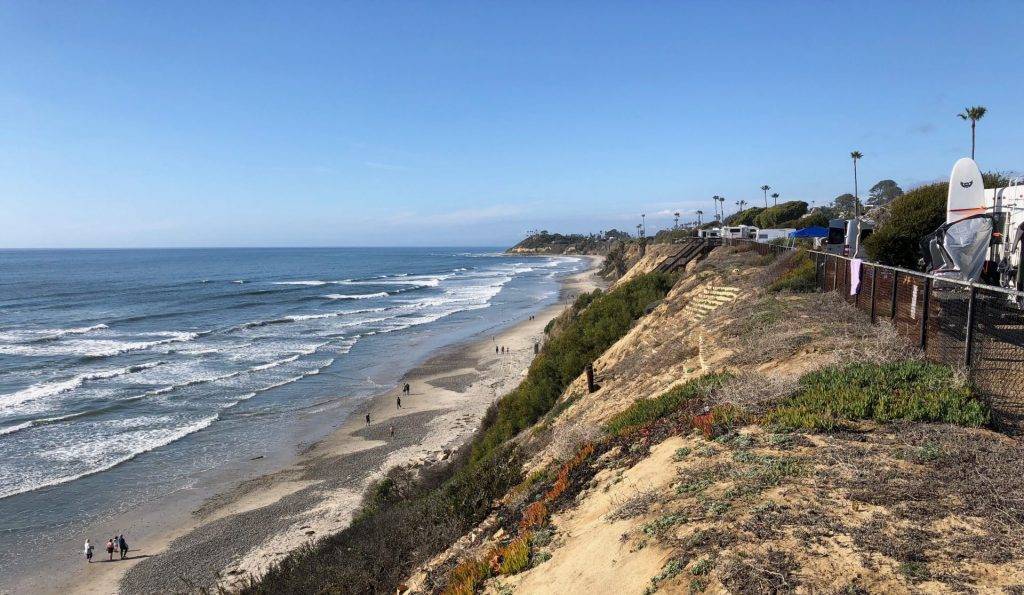 as soon as we were set up (which doesnt take much when there's no hookups), we hit the beach. we had a little taste of the beach when we were in san diego over christmas, but before that, it had been since last january in florida, so the kids were so excited.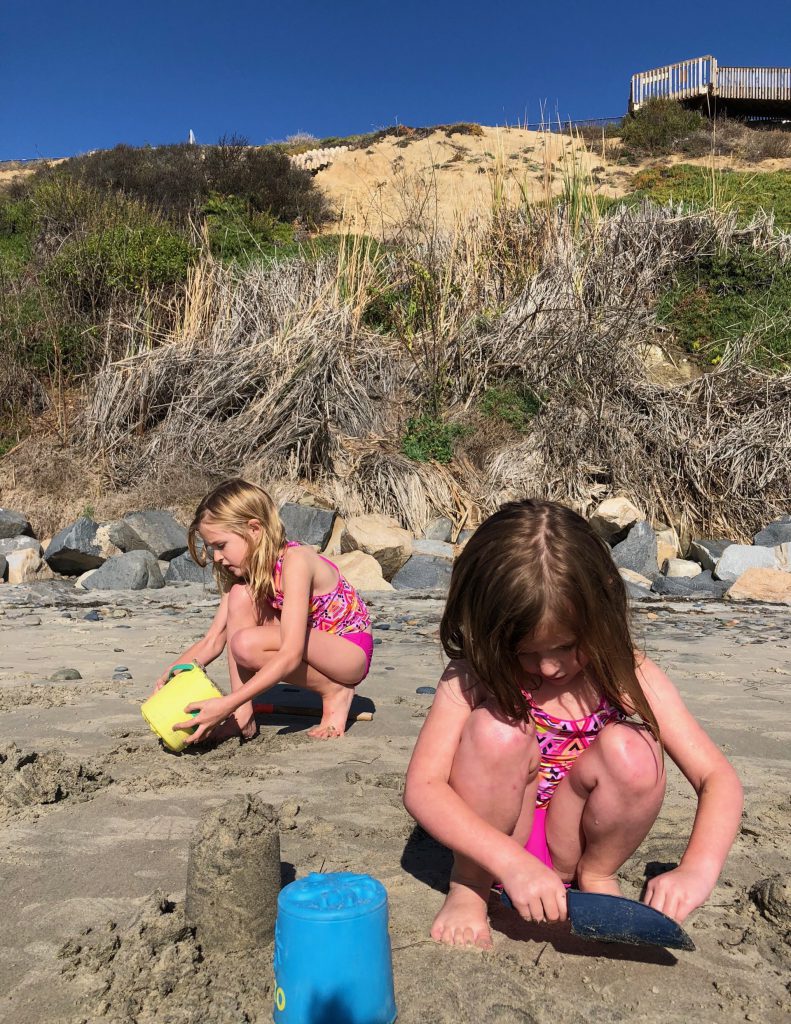 the water was frigid, but that didn't stop these two knuckleheads.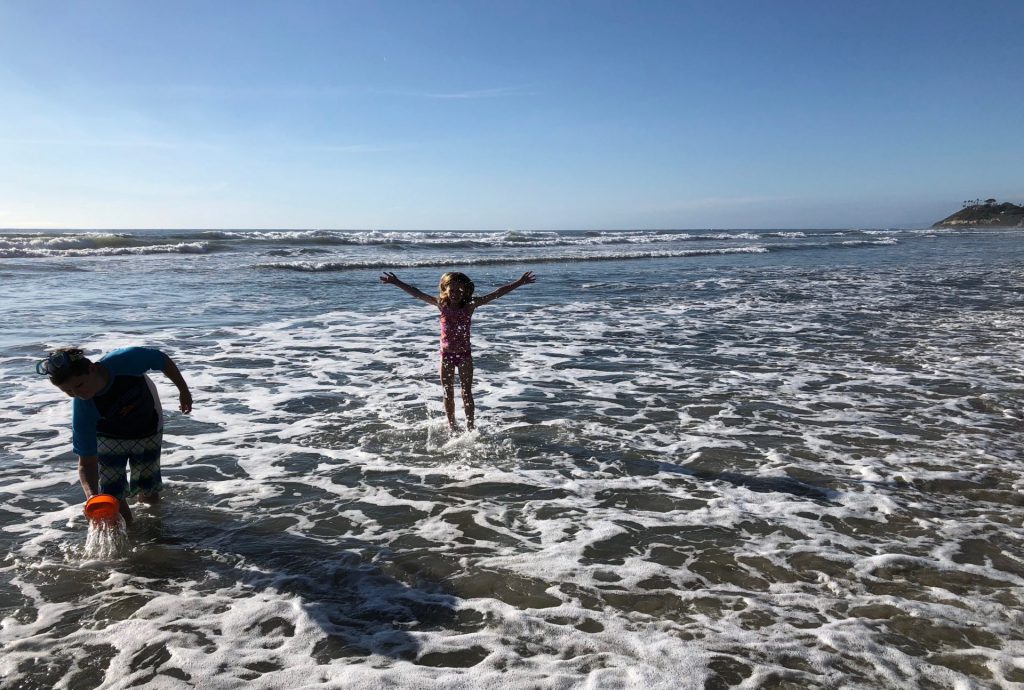 drip castles. always a favorite.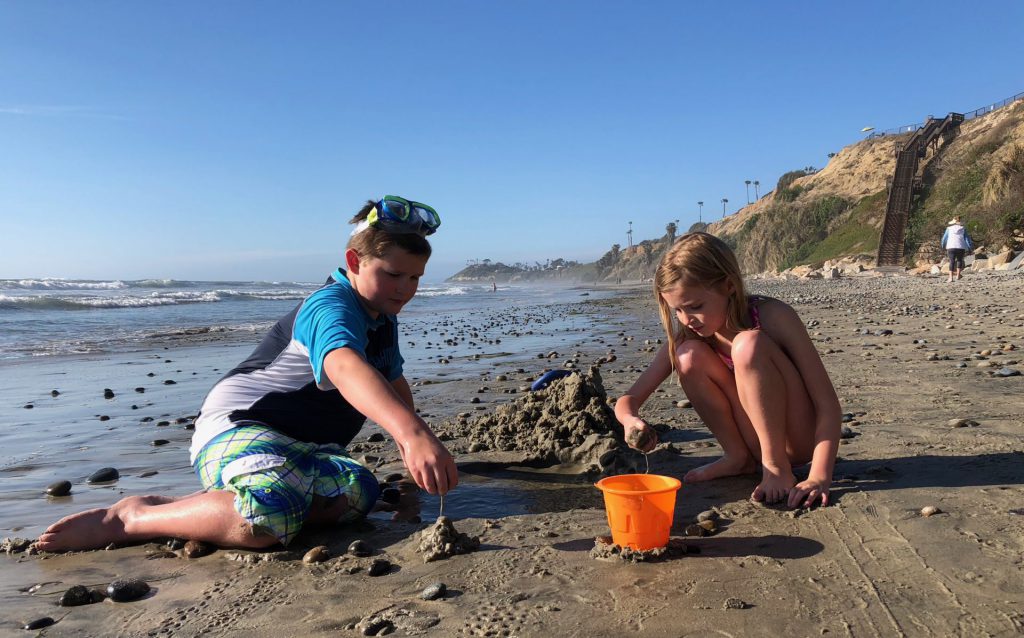 hazel has never really been a huge fan of the ocean, but she worked up some nerve and ran in, just as a wave came rushing towards her. she turned to run out and tripped on a rock and that was pretty much it… she's not a fan.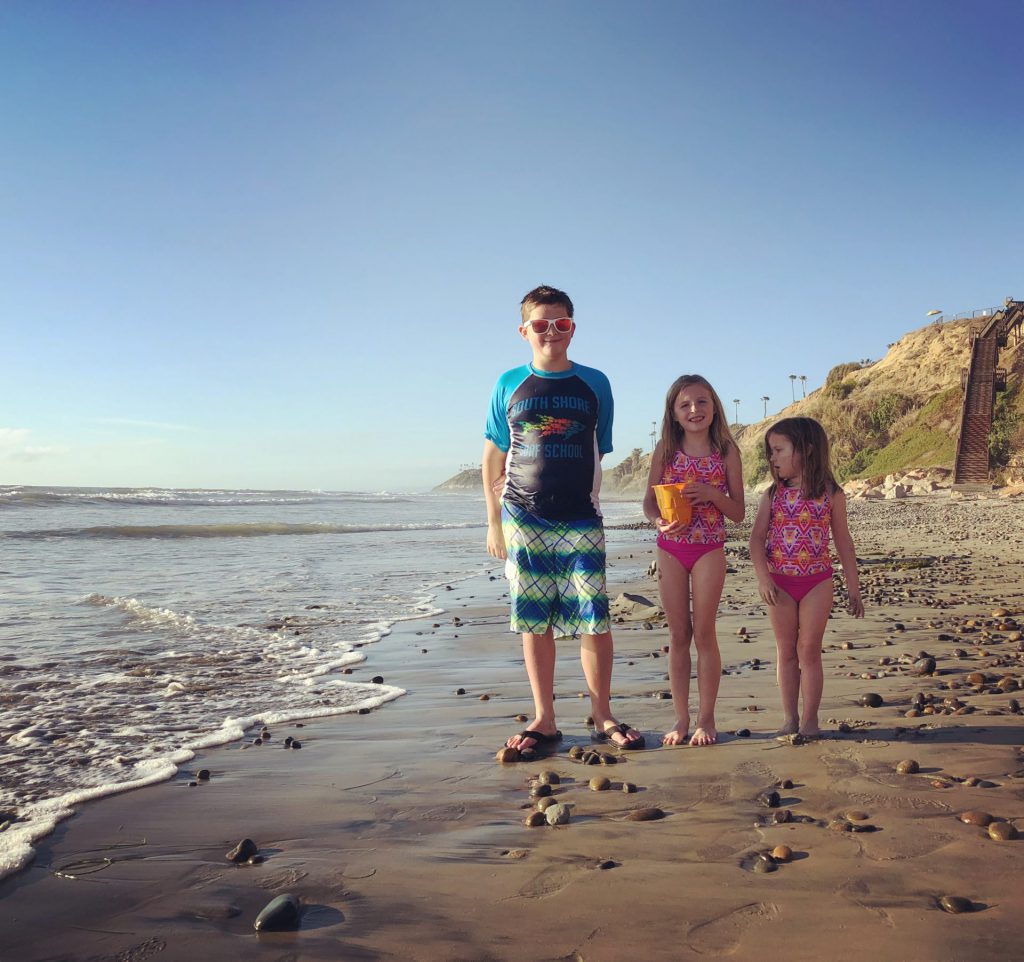 derek took off the next day, and we drove a little bit north, to some tide pools at swami's beach. anna quickly got to work, poking at sea creatures.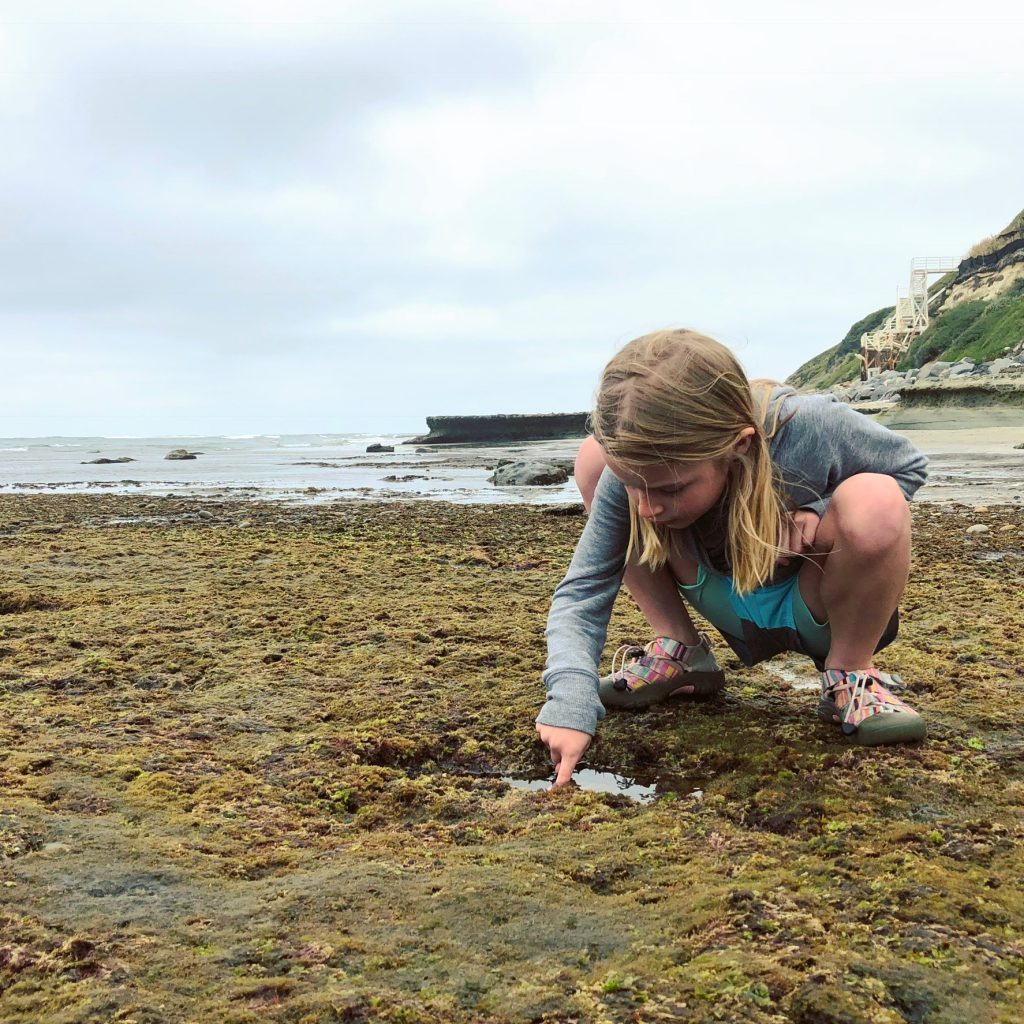 the big excitement of the day, was finding a bitty lobster caught in a massive pile of seaweed. we pulled him out and tried to put him in a better location, but i'm not sure that went so well for him, since later we spotted a sea gull with a bright red lobster sized treat in it's mouth. we tried.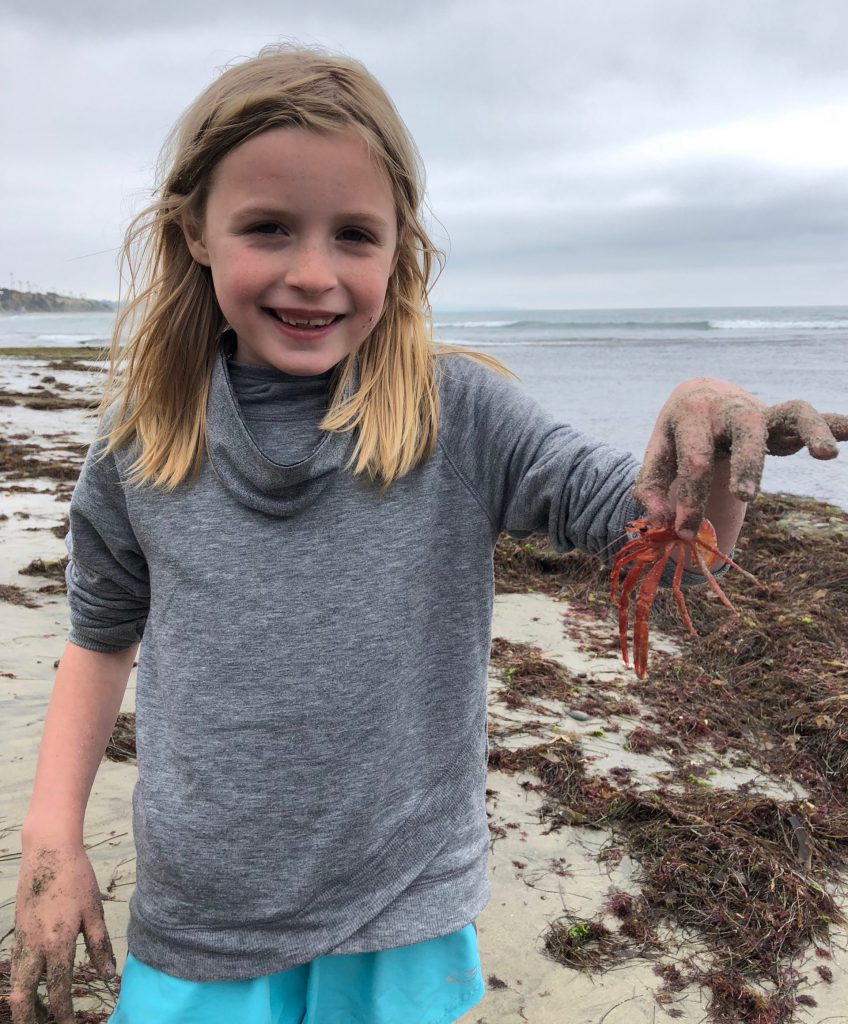 as the tide went out, this giant rock covered in mussels and other sea life was exposed.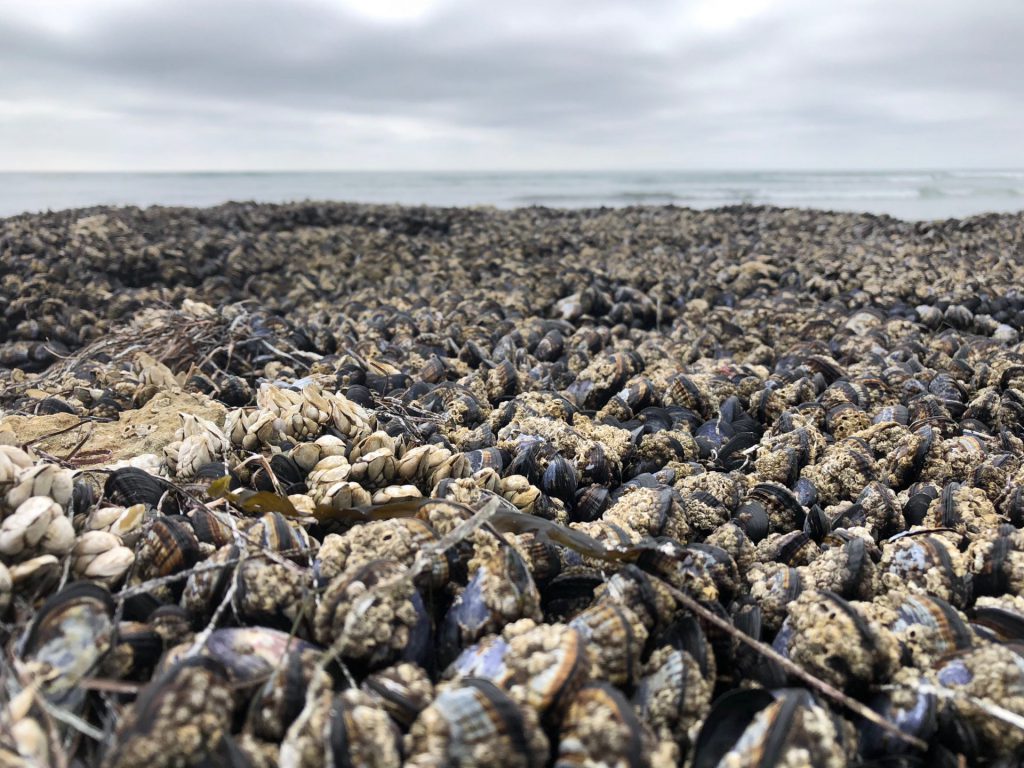 hazel and isaac mostly hung back and played in the sand (as far away from the water as possible, for hazel). anna eventually joined in. behind us, there were some rocks and crevices and such. and every few minutes we would look over to see several crabs peeking out and moving around. as soon as we would move to get a closer look, though, they were skitter away and back into the cracks.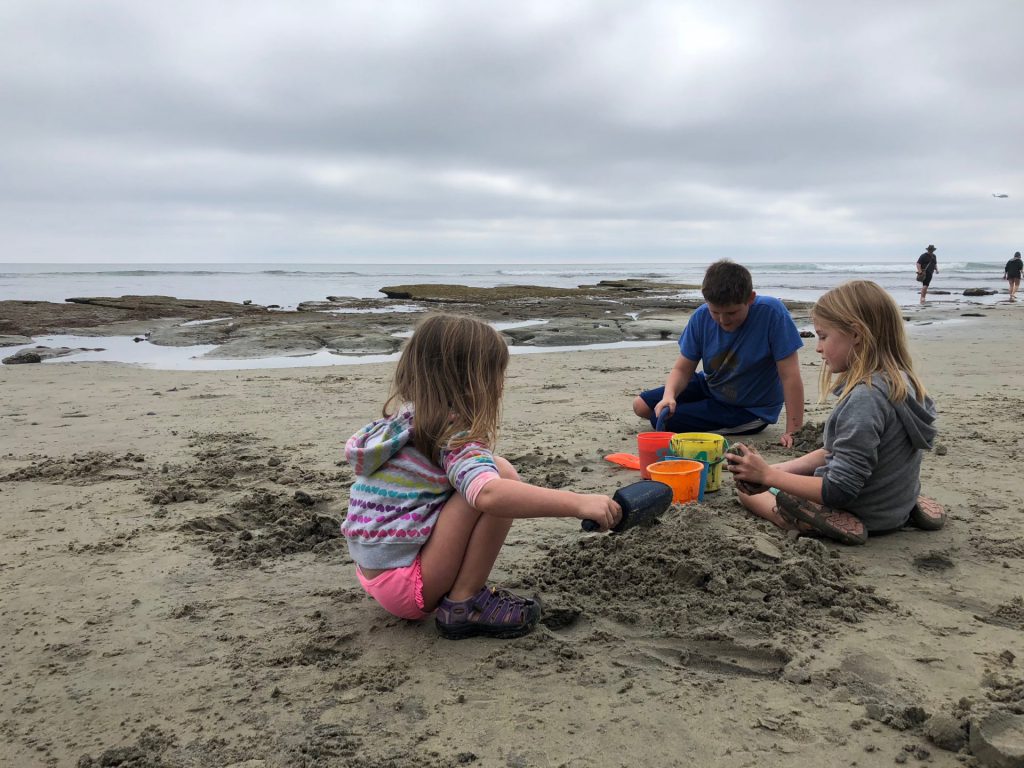 day three. sort of. tuesday. overcast. and chilly. but we have learned to take advantage of opportunities when they are available, especially with weather, so off we trudged to the beach. hazel did not want to go. and the big kids made a friend, so i got in some good reading time.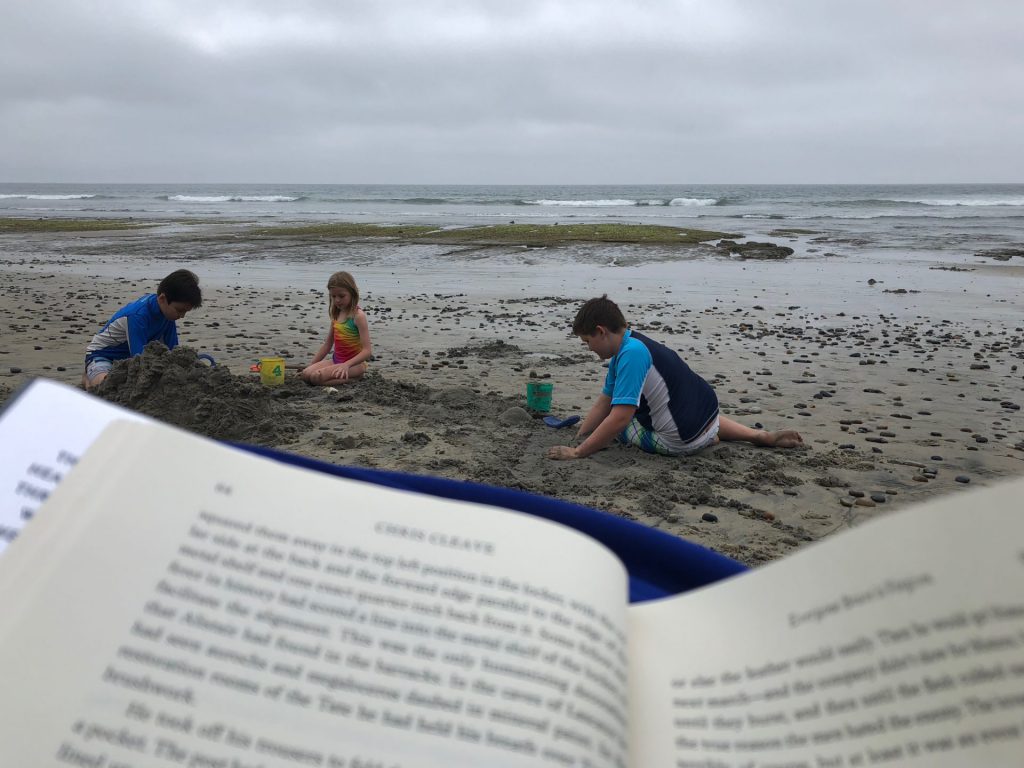 that night, we got a pretty sweet sunset.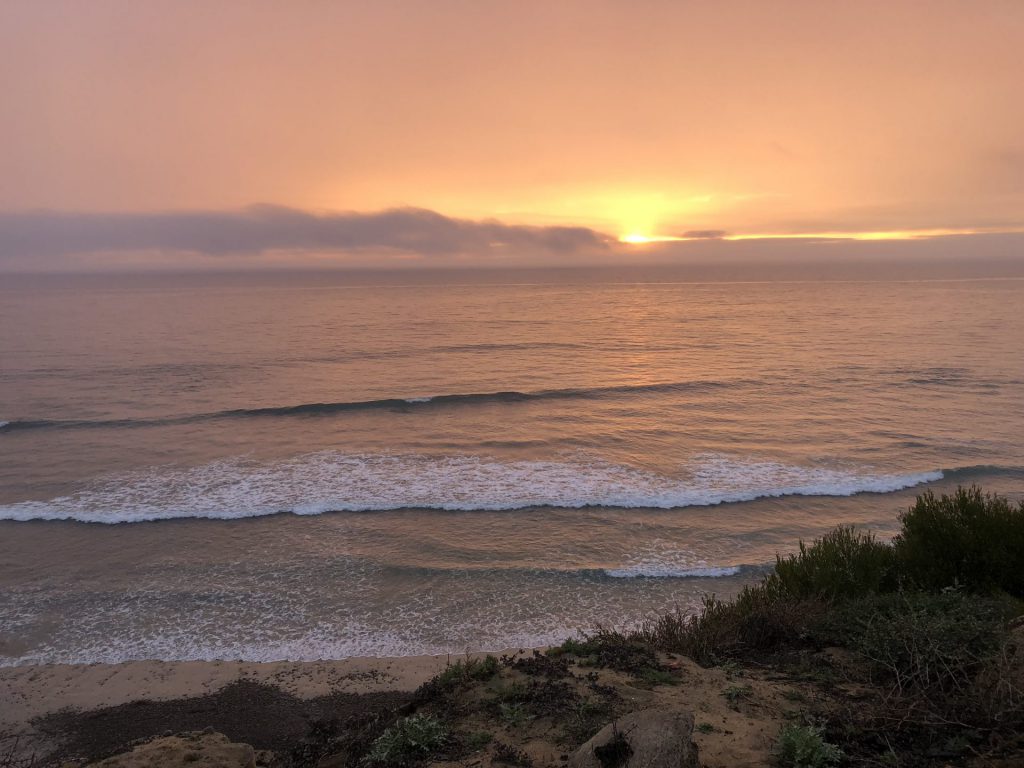 and even a rainbow over our camper.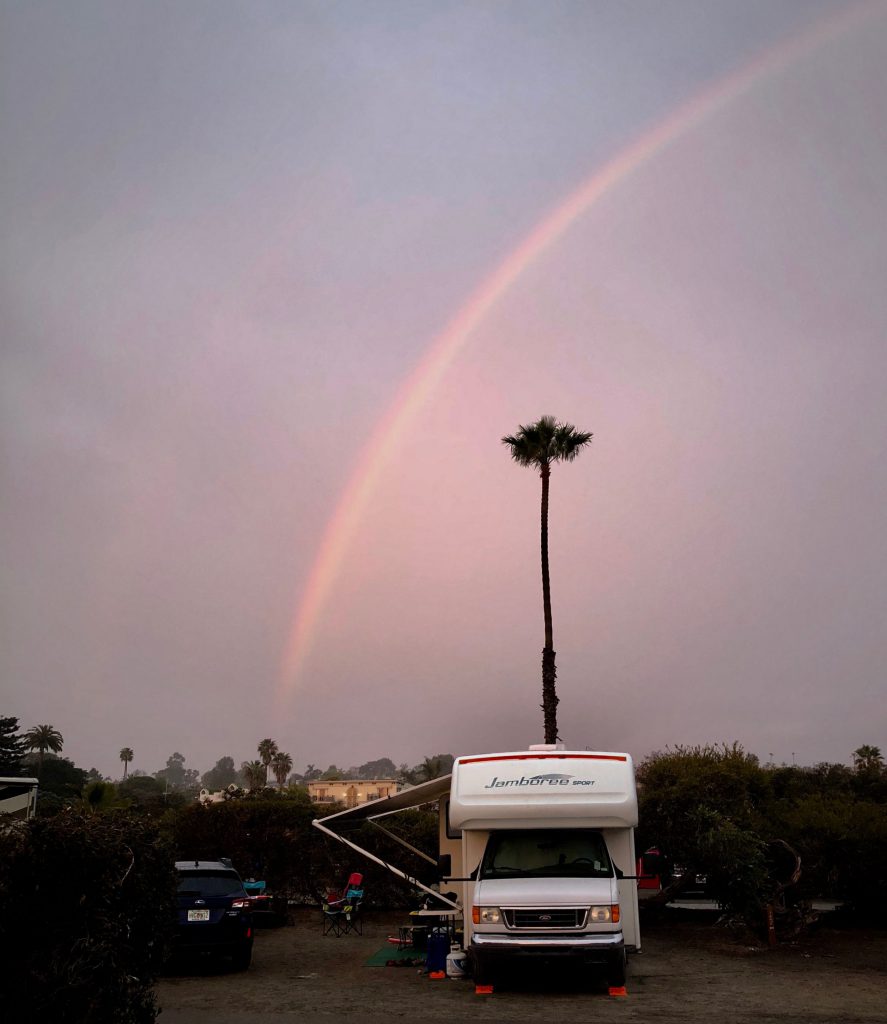 our new friend from the beach was only a few sites away, so he joined us for the sunset viewing. AND, the campsite across from us was empty so we got a front row seat.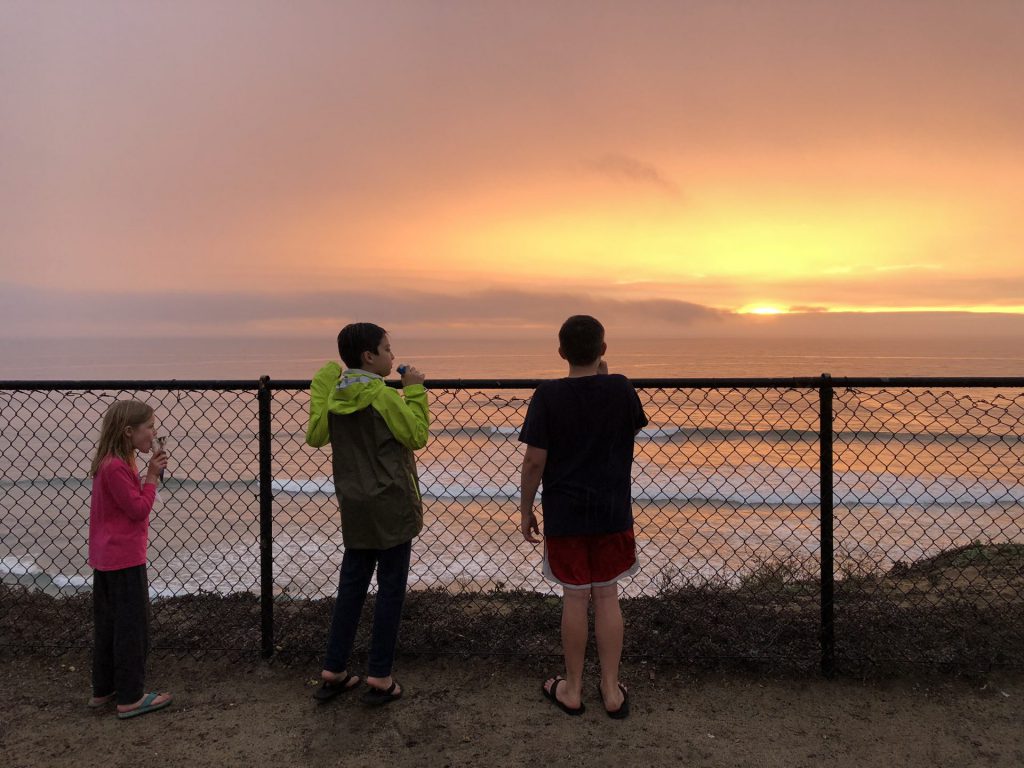 despite raining all night, the next day was beautiful, so anna and isaac and i went down to the beach. isaac stormed off when his friend was there, because the beach is boring. so anna and i just hung out and read.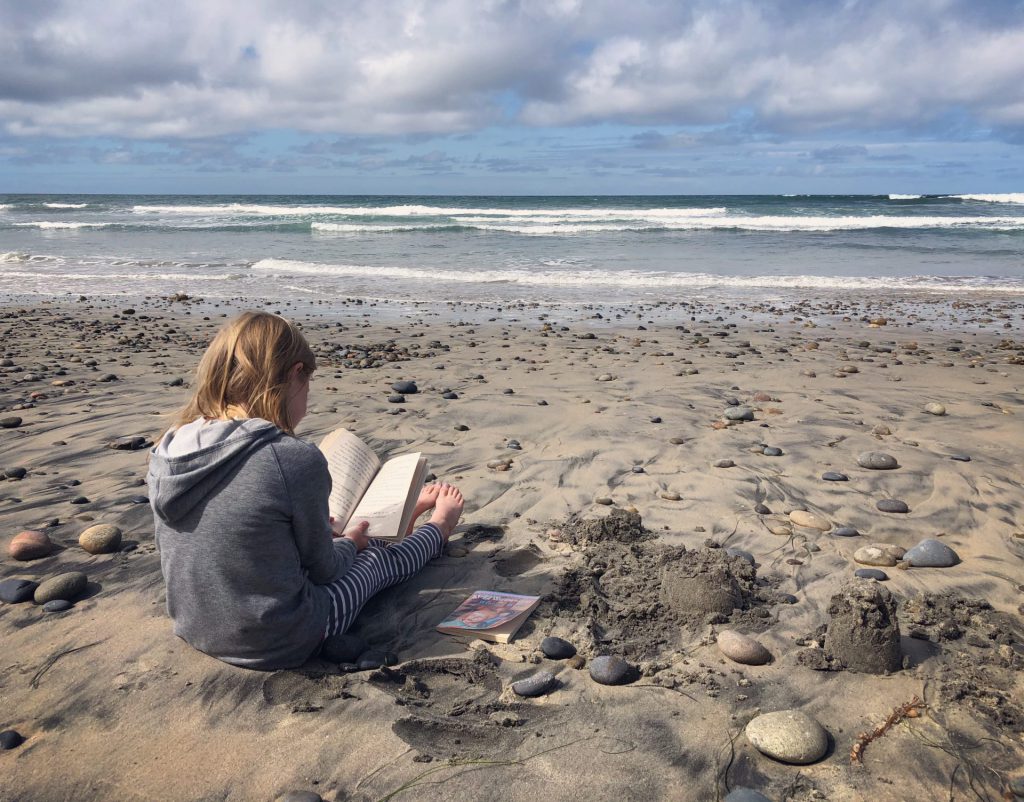 when it warmed up a bit, she took a swim.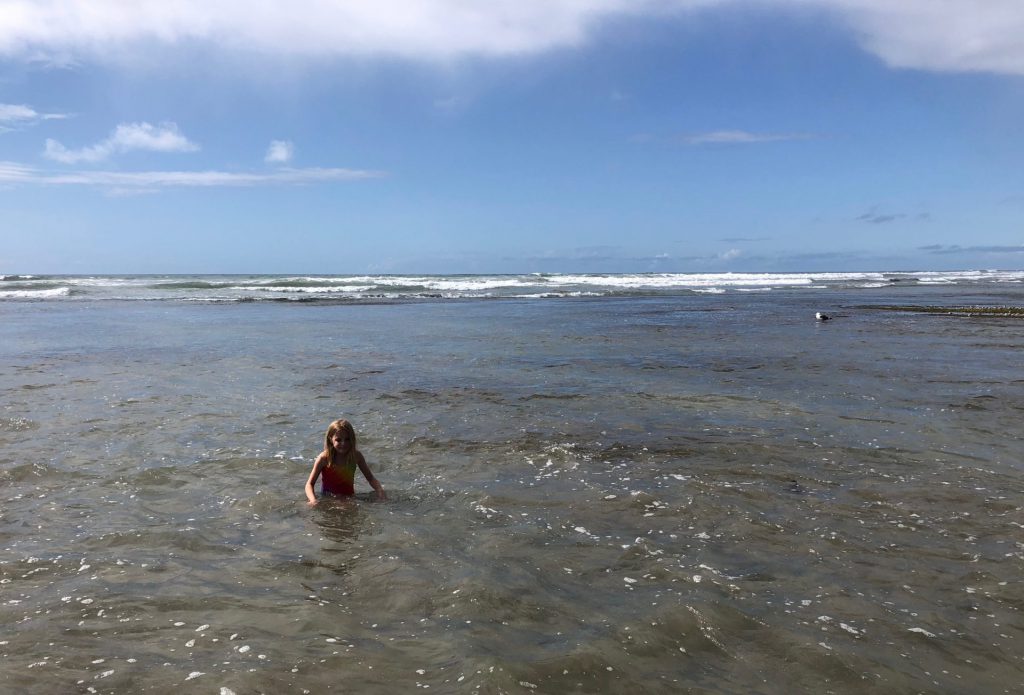 we also found another lobster in the tide pools. hopefully, he didn't suffer the same fate as our other lobster friend.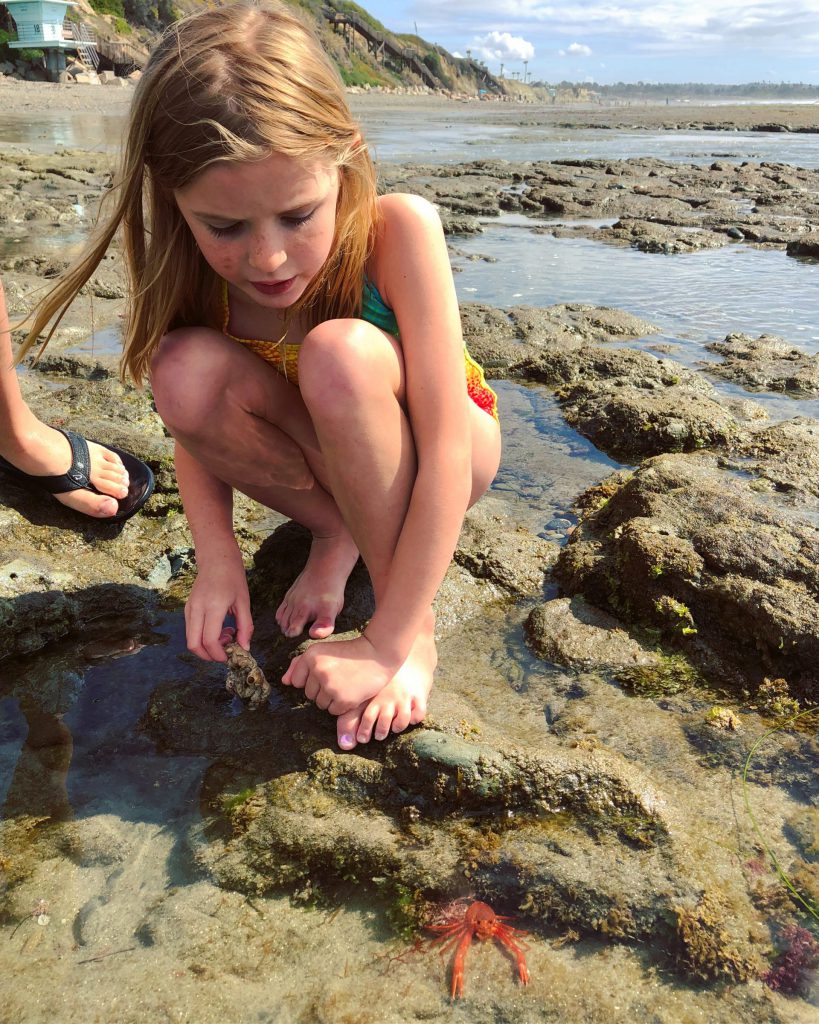 this guy was a little harder to catch, not being trapped in washed up seaweed and all.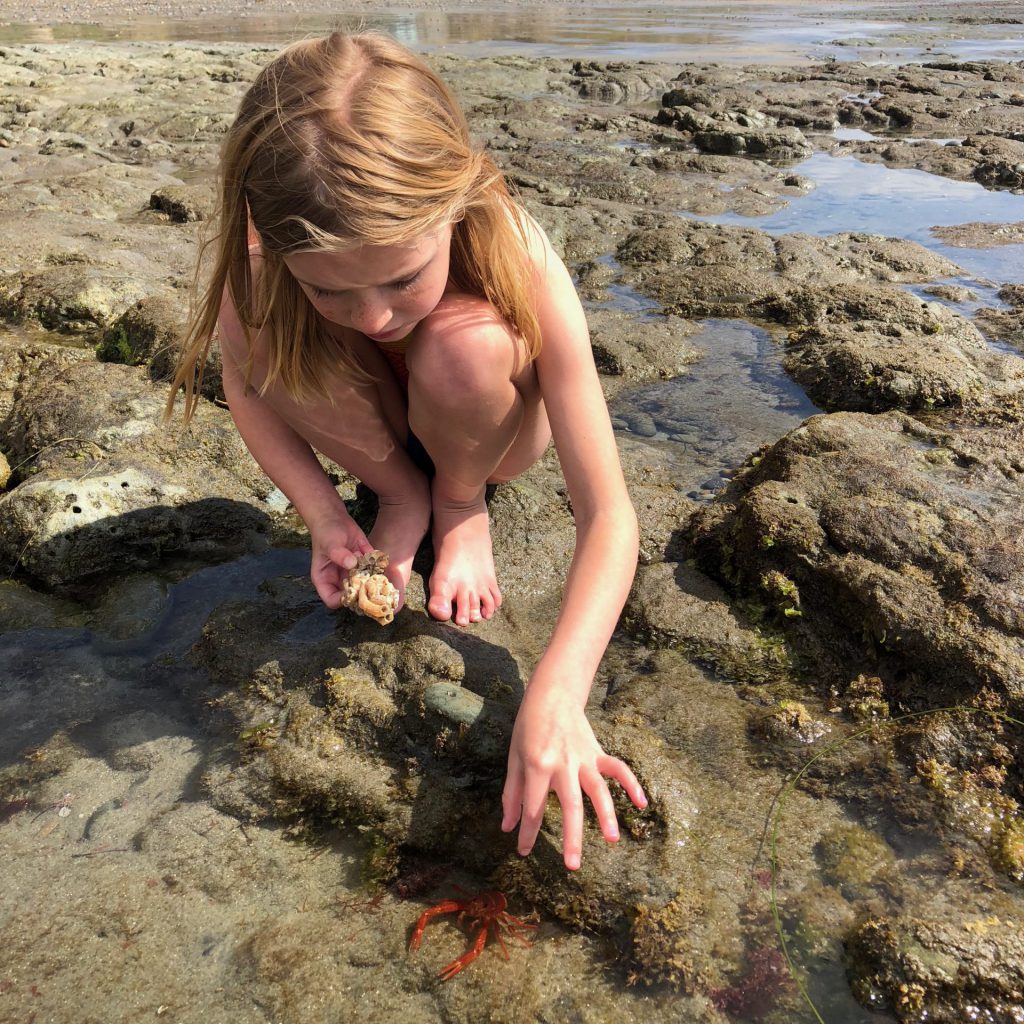 after all of our worrying about making the most of the overcast weather, it turned out that all of the days at san elijo were beautiful. the nights were rainy, but that's fine with me. so, we ended up having to "waste" a beautiful morning running some errands. but donuts helped us not feel so bad about that.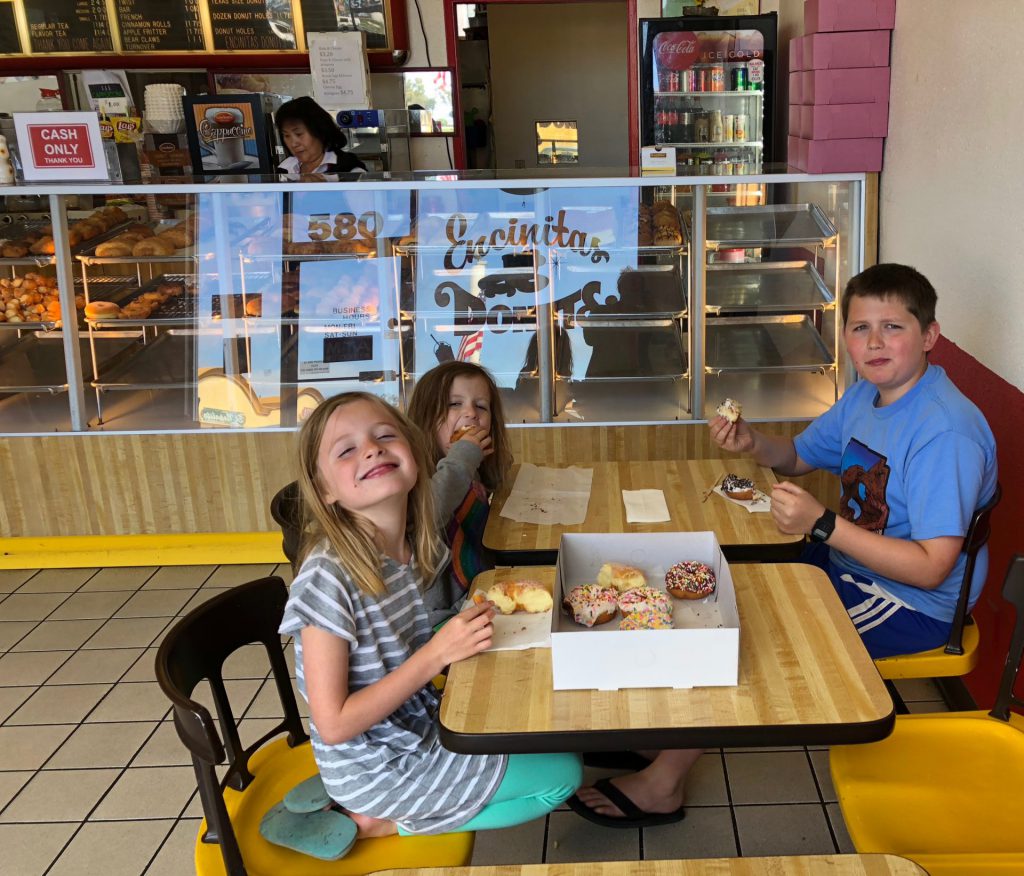 we did school at the laundromat.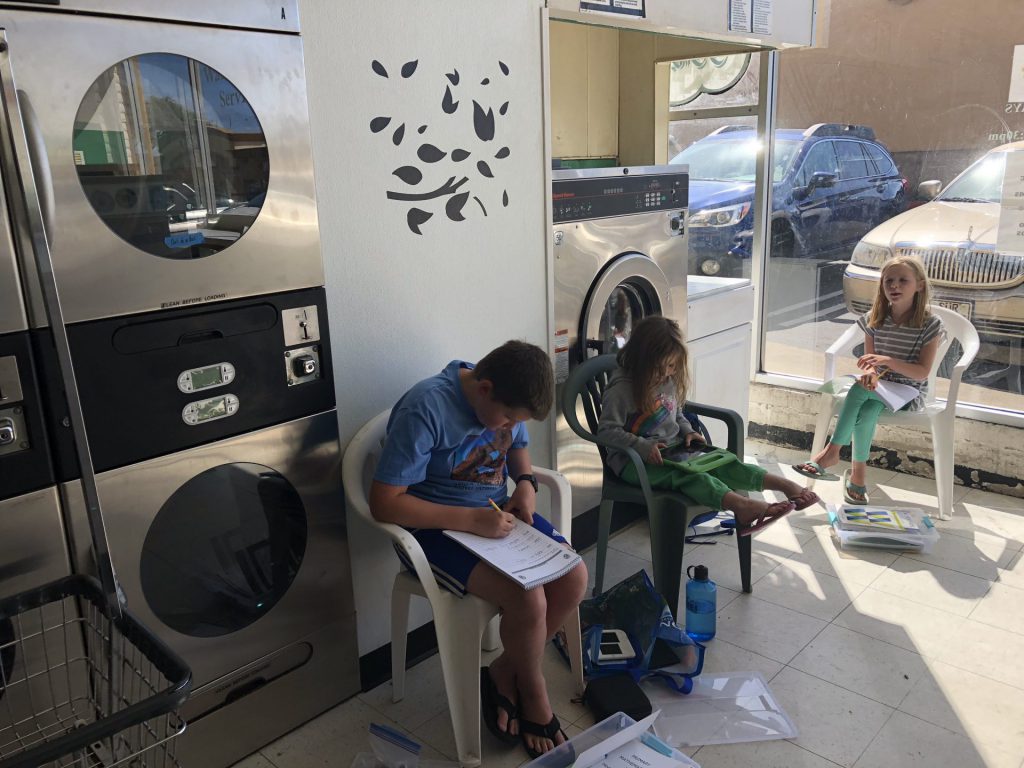 and then, we anna and i went back to the beach.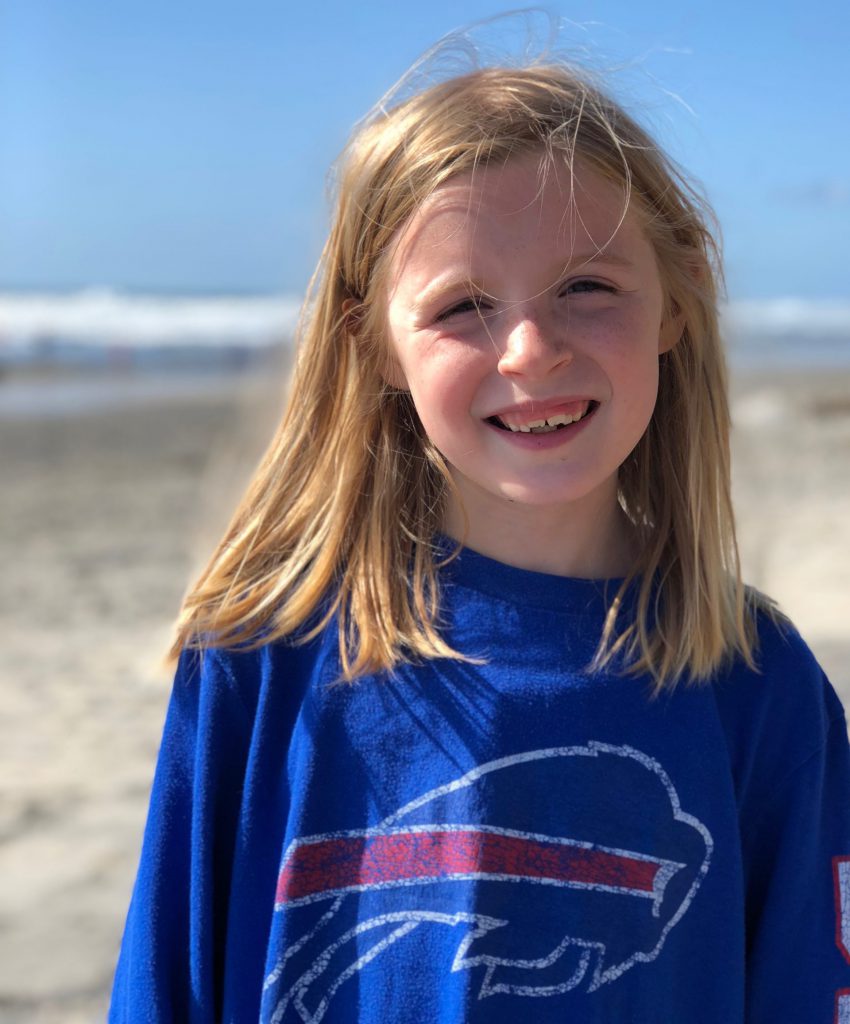 by the way. these are the stairs we had to trudge up and down everytime. me carrying EVERYTHING. there were 127 steps. if you're wondering.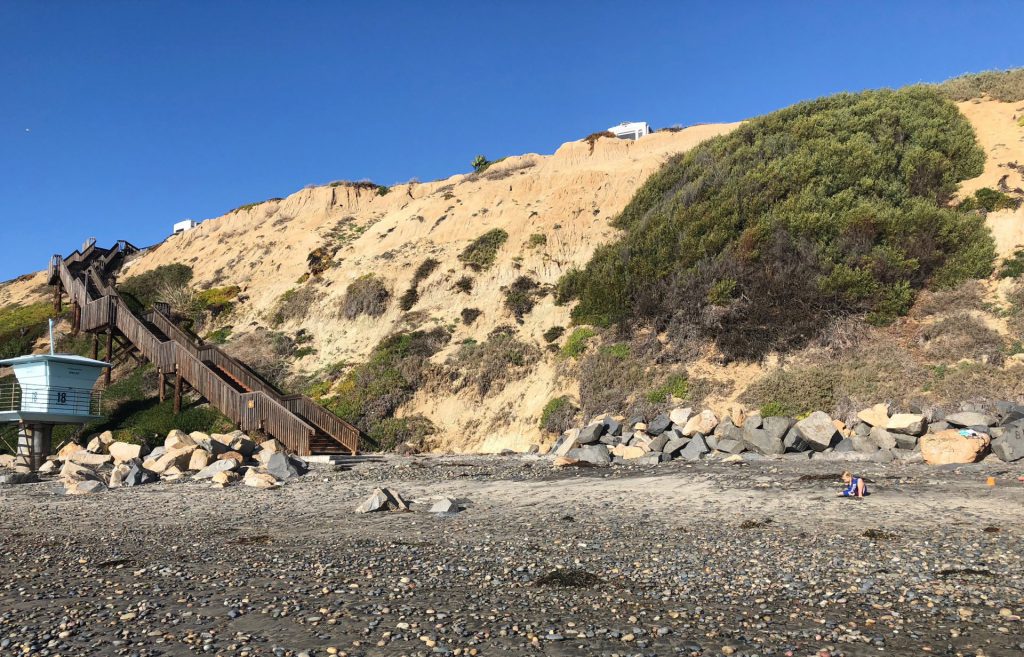 last day. sunny and warm. and isaac agreed to join us.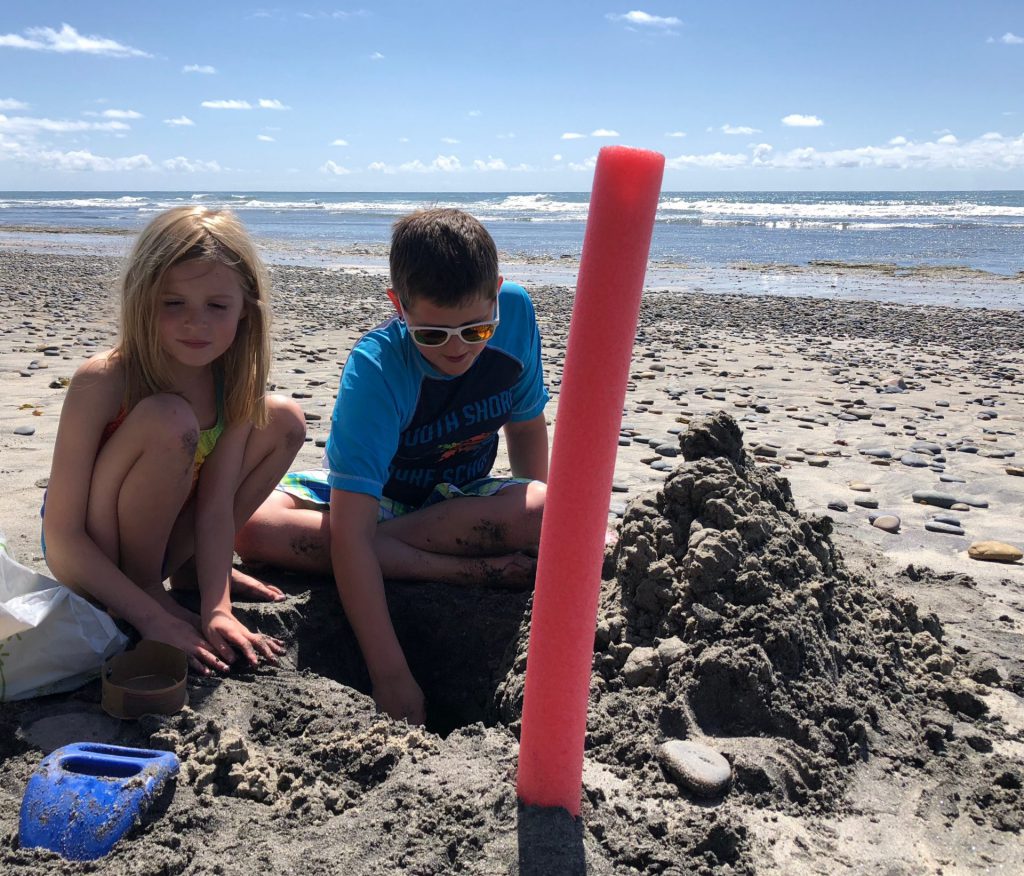 hazel stayed back with derek until he was done with work and came down to join us. until then, the big two worked on a giant hole and bickered.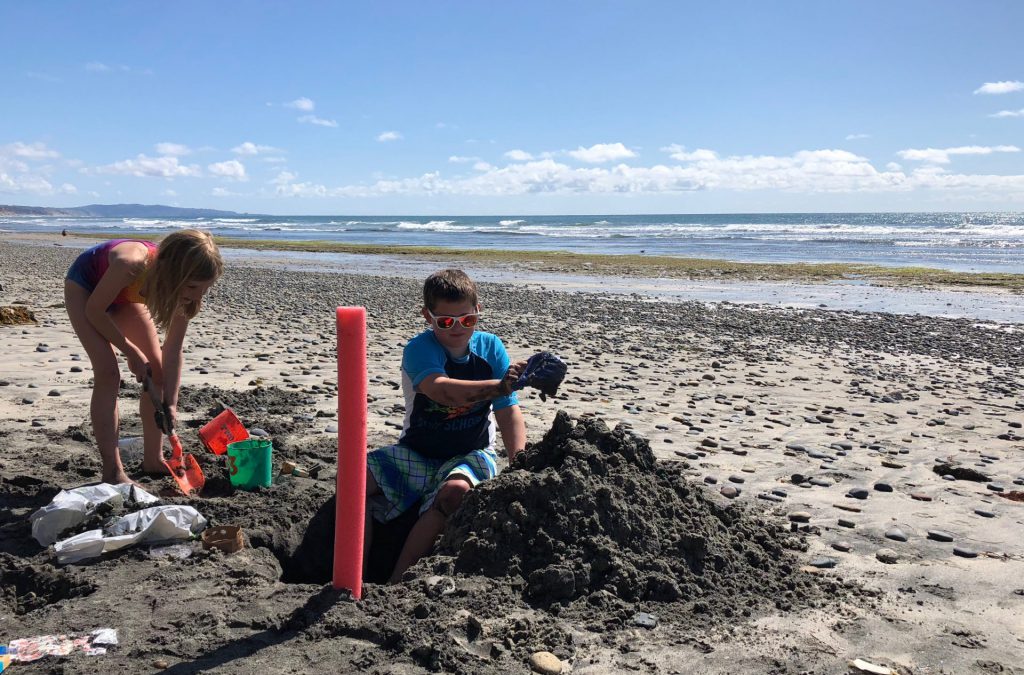 and finally, on the last day, all three lid kids were at the beach at the same time. even if isaac refused to look up and take a picture.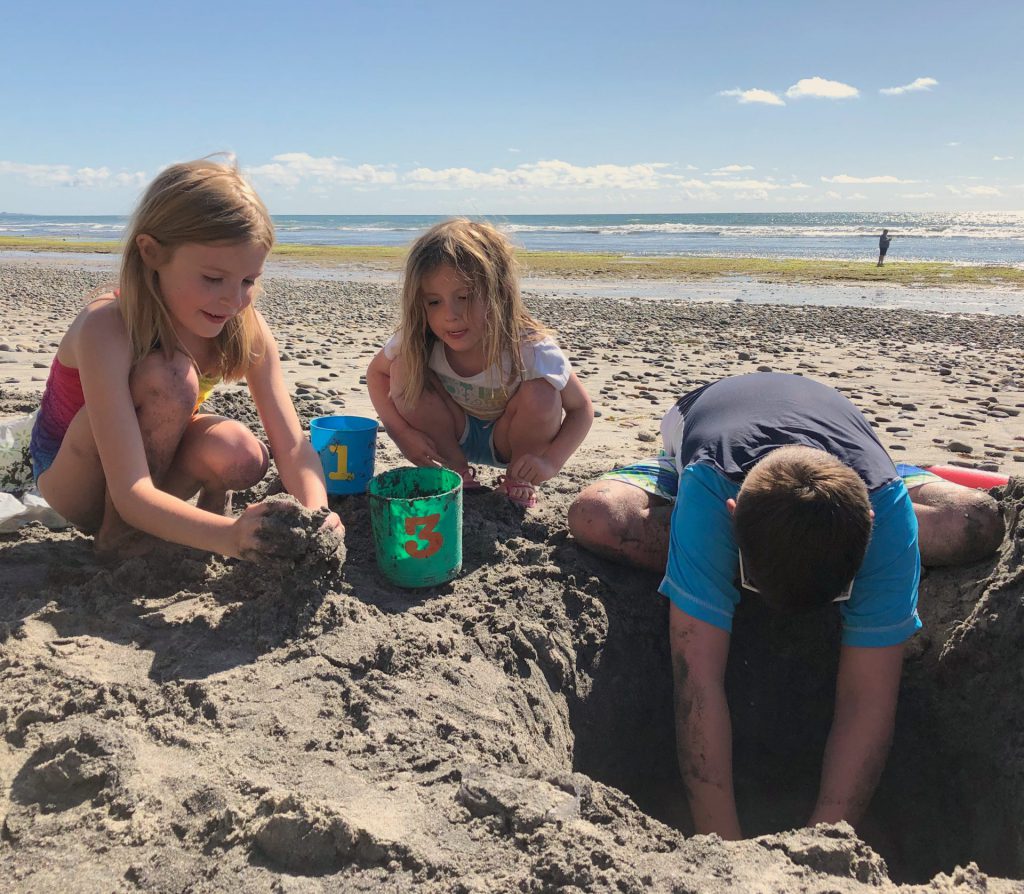 on saturday morning, we packed up shop and headed north, to stop number two on our state beach tour… leo carrillo.