we finally pulled into our campsite at watkins glen state park around 7pm, so an executive decision was made to go straight to dinner. another executive decision was made to make it mexican.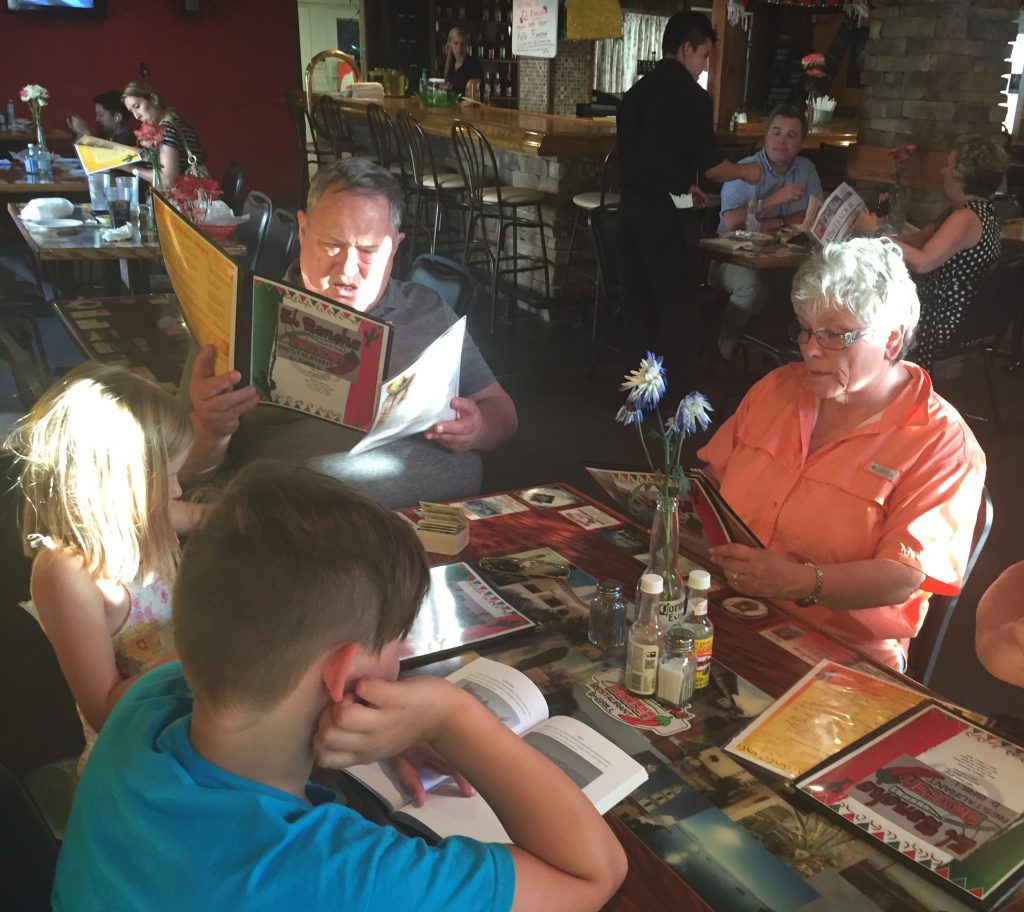 after dinner, we took a quick drive down to the water, to see the last bit of daylight disappear over seneca lake.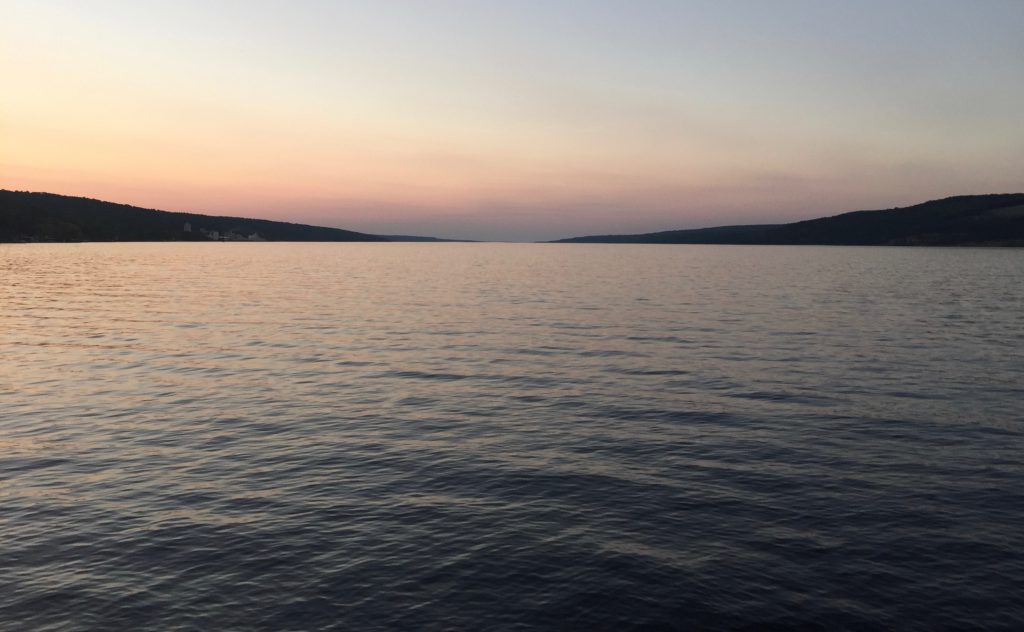 a rare shot of derek and i. 🙂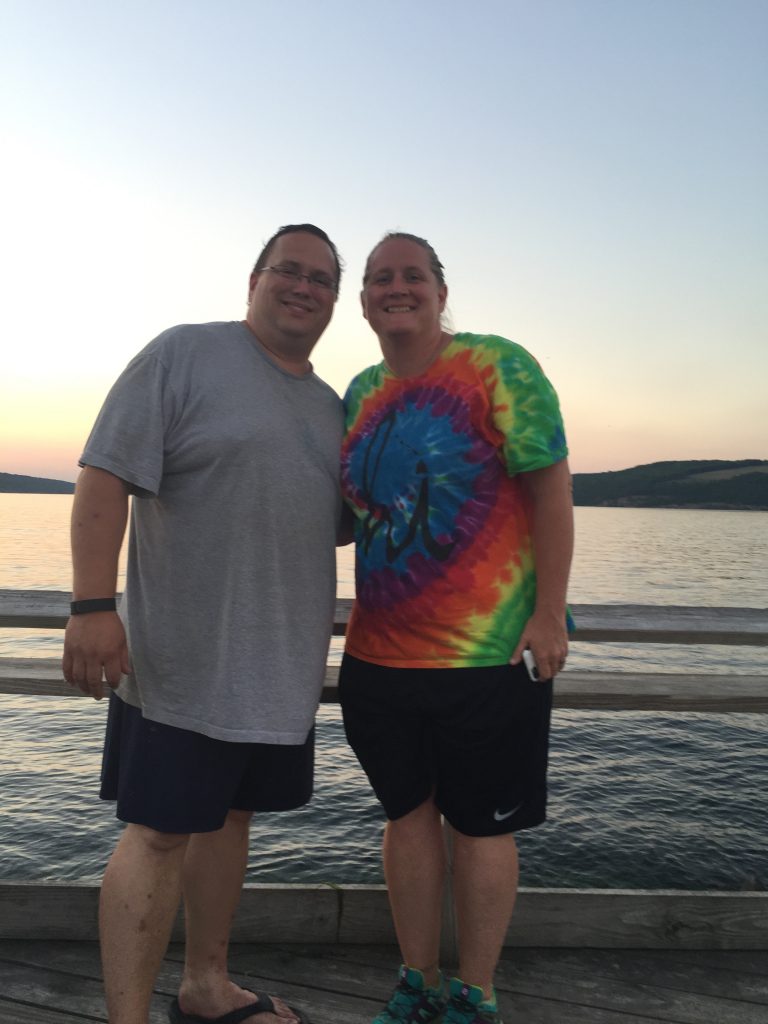 derek and i took isaac and anna out on the sea wall. derek and ike ventured out further than us, but not without first taking a pic of anna and i taking a selfie.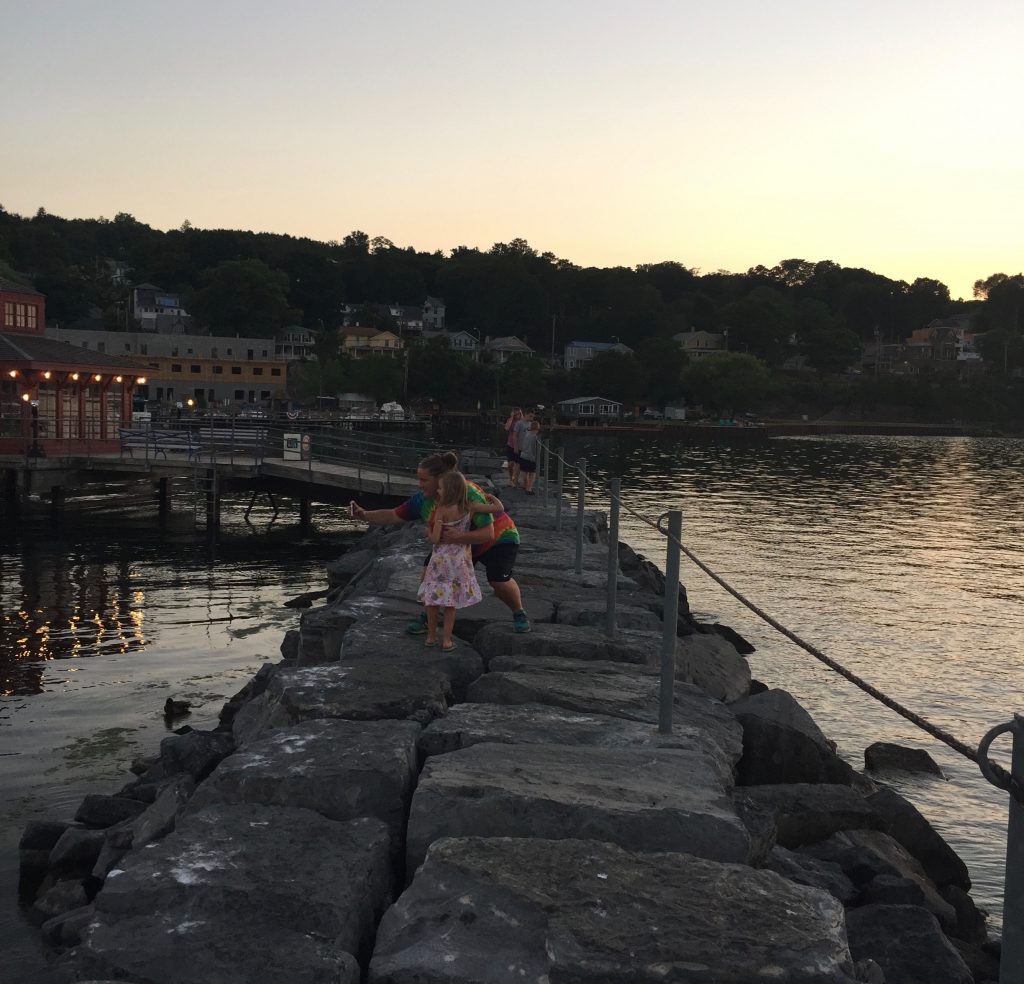 the boy and the lake.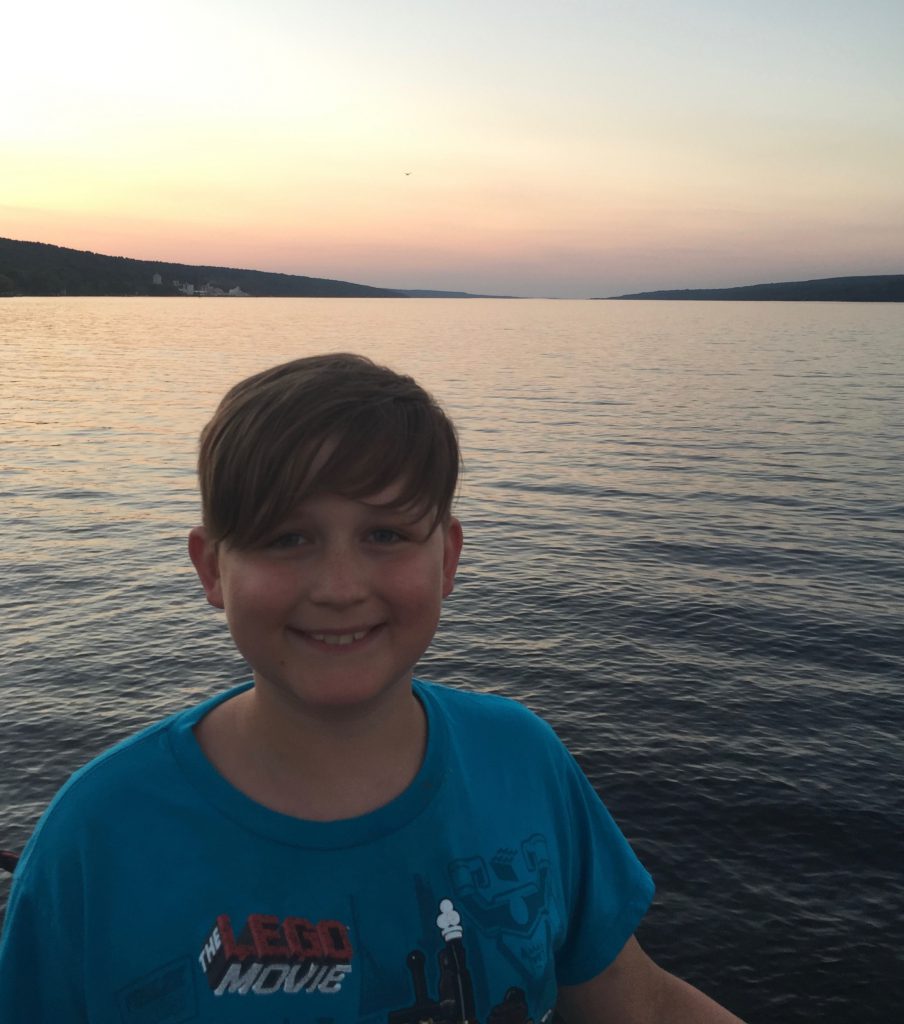 derek and the kids frolicking on the rocks.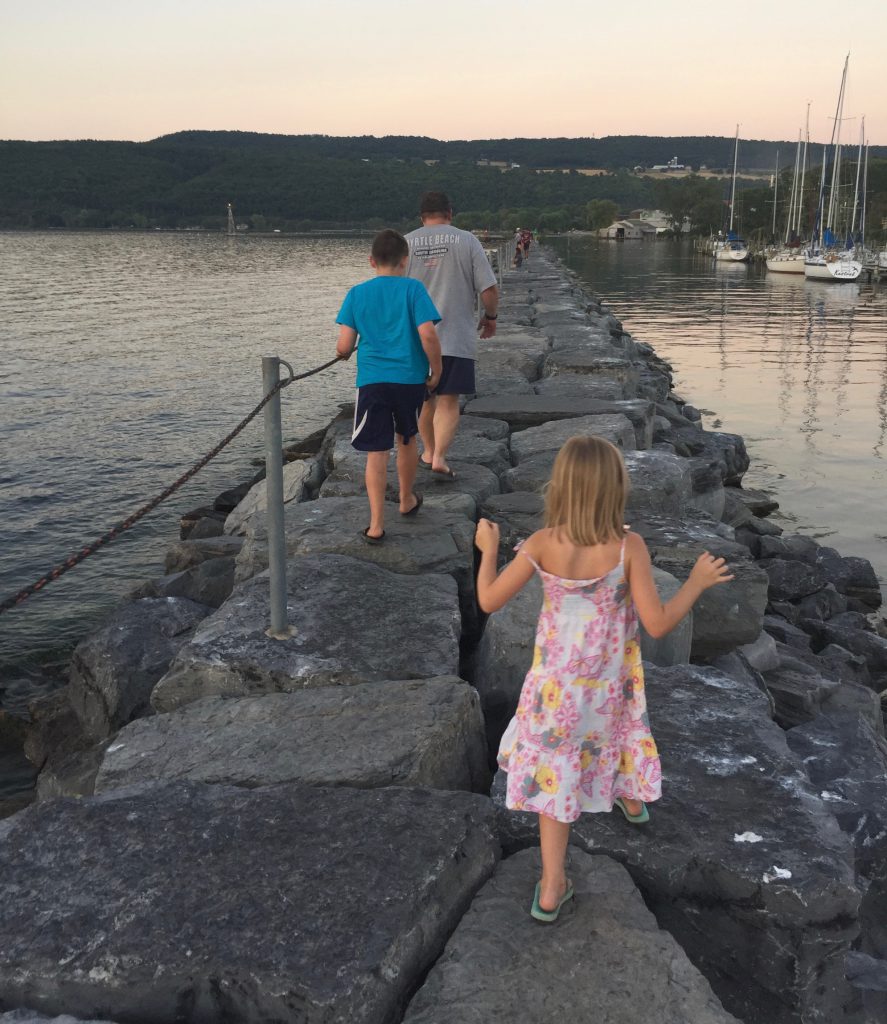 derek took this panoramic shot from the sea wall.


somehow we managed to not take a picture of the iconic little red building at the end of the pier. oh well.
so, the next day, our big huge adventure was hiking the watkins glen gorge. i will write an entire post about it, full of amazing pictures, later. so, we now pick up with life after the hike….
in order to get the kids motivated to finish the hike without stopping for snacks every 50 feet, i promised them ice cream. we found a cute little place just down the road, called the glen dairy creamery. there were SOOO many flavors. and the prices were super reasonable.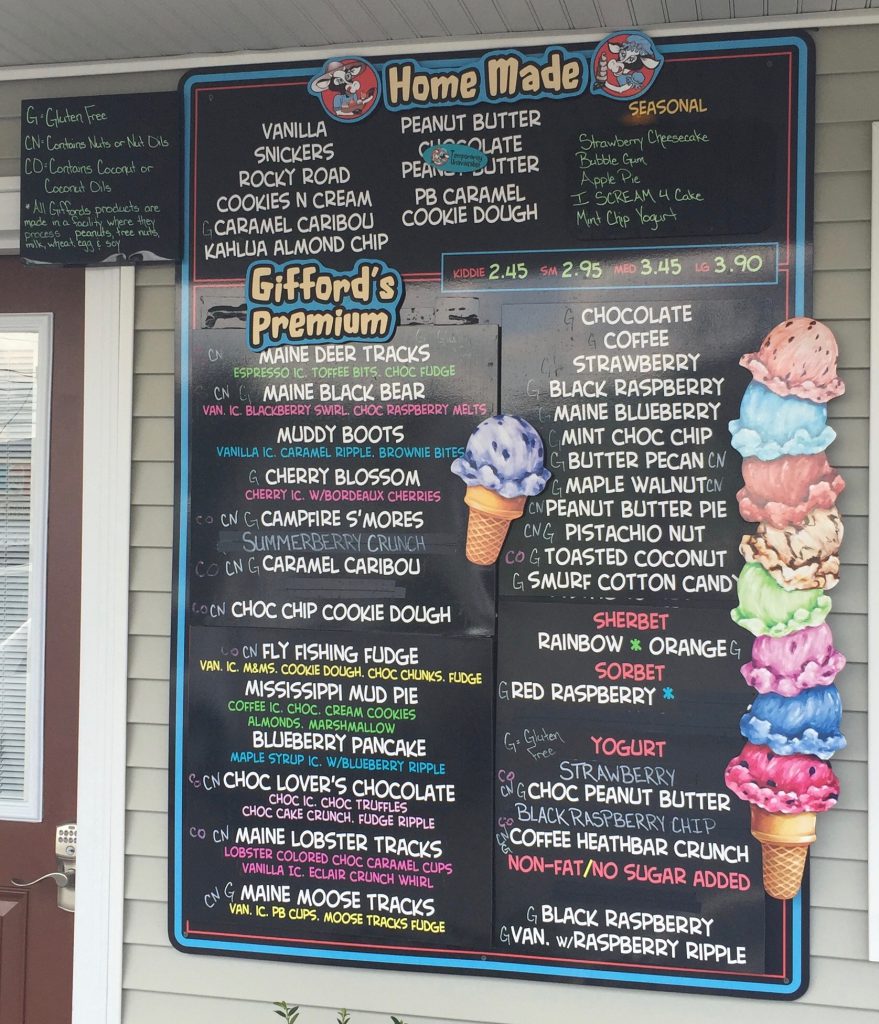 isaac got FOUR scoops.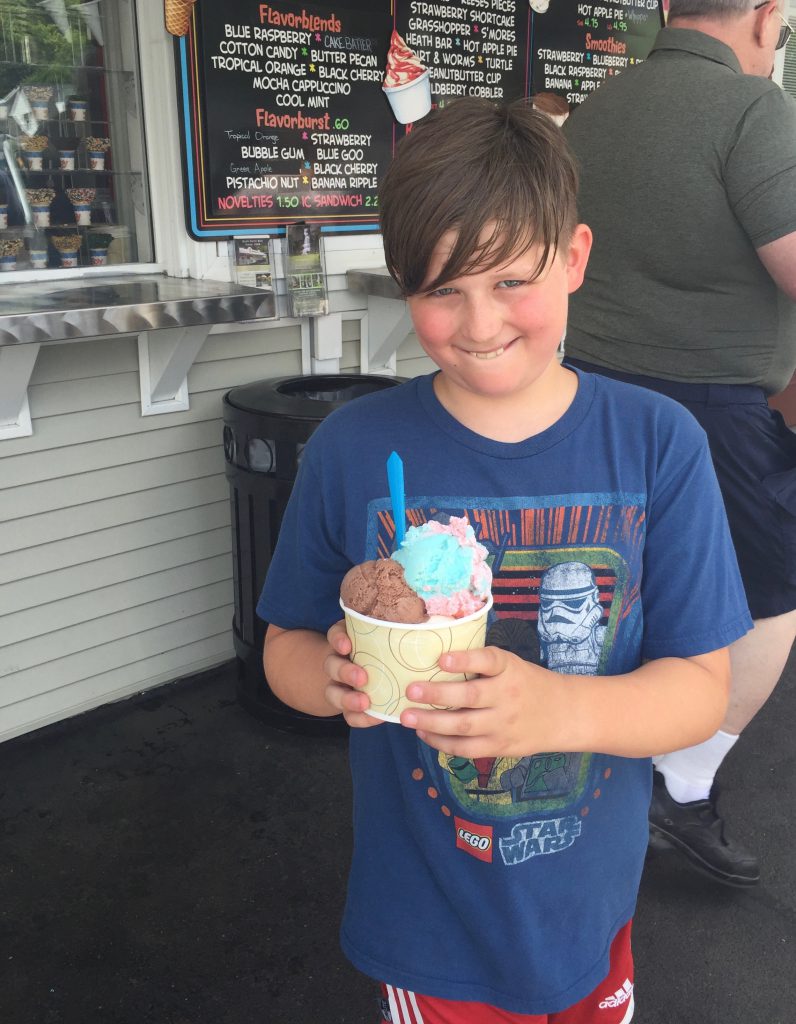 i got two. on the top was the caramel caribou and the bottom was blueberry pancake. which might just be my new favorite flavor of all time.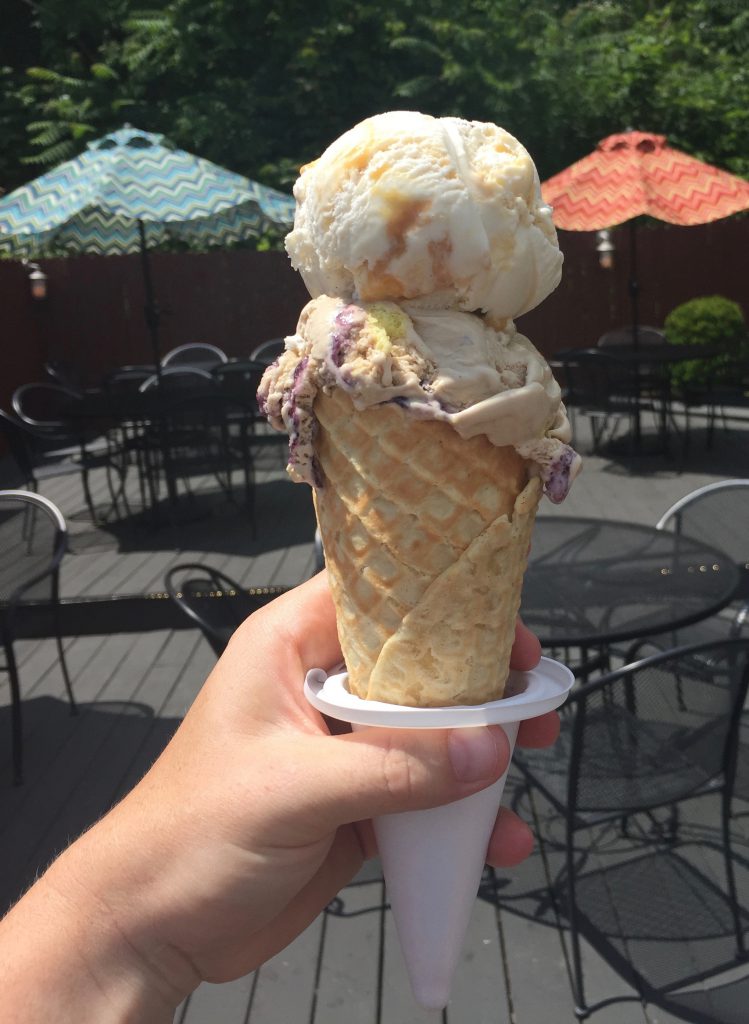 after hiking and a lunch of ice cream, we took the kids to the pool at the park. there was a little pool for smaller kiddos and my kids loved it. especially this non-swimmer.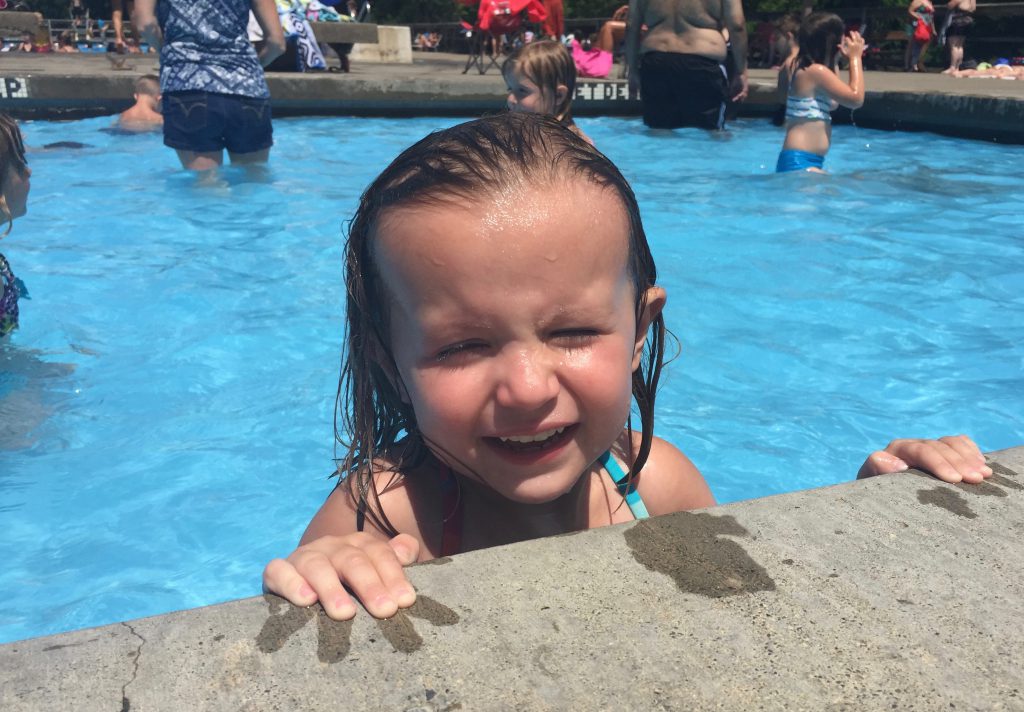 anna practiced her "swimming" in the 18 inches of water. and played nicely with hazel.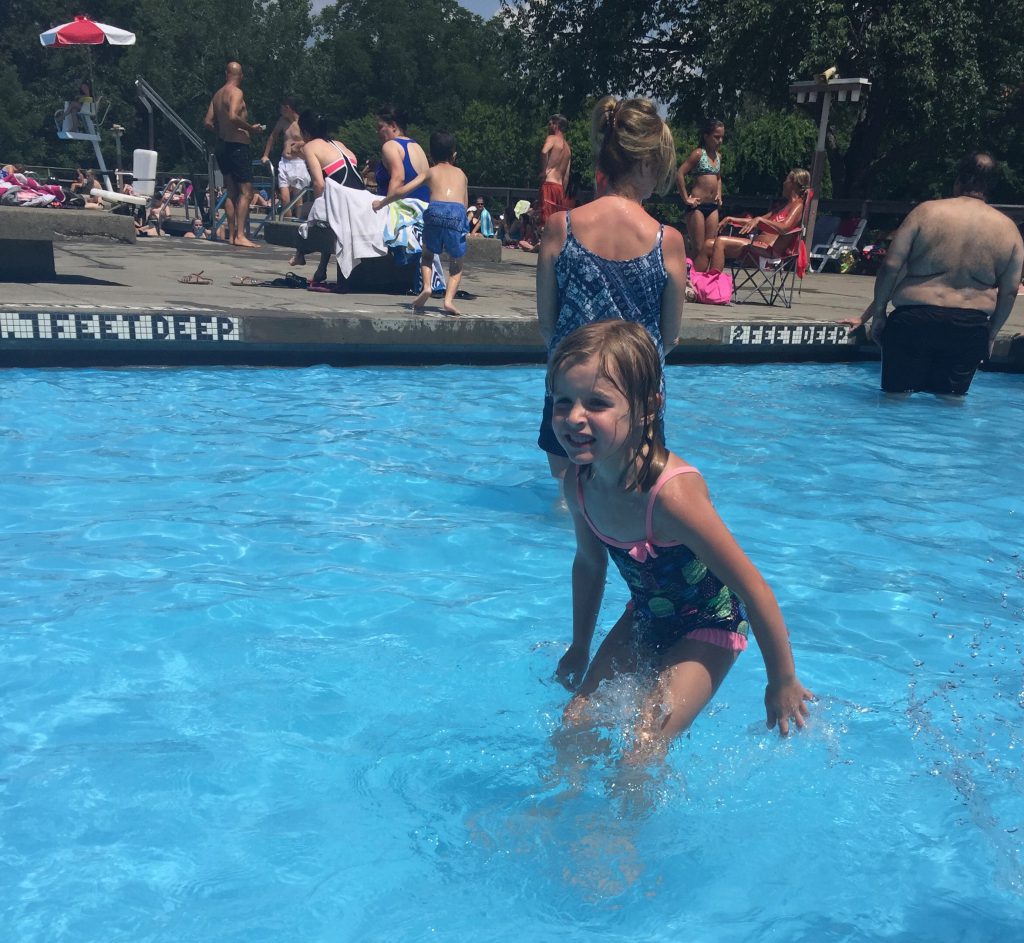 isaac was wearing goggles that covered his nose in the regular section of the pool, until a lifeguard whistled and megaphoned that he couldn't wear them. he was pretty mad, but recovered nicely to play with the girls for awhile.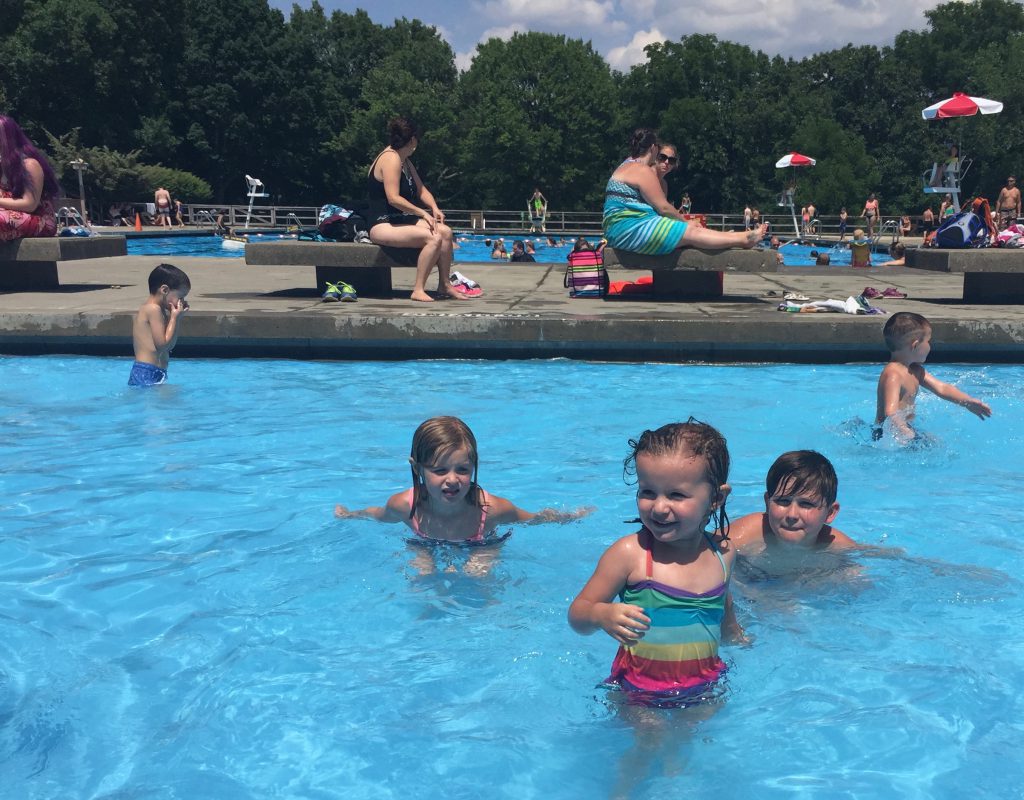 later, during a routine grocery trip to walmart, derek ended up buying anna a new bike. she's been riding a tiny little 16″ one gear bike and it is so hard for her to keep up. we got her a little 20″ mountain bike that seems a little too big for her, but she has adjusted quickly and is now racing all over the campsite whenever she has a moment.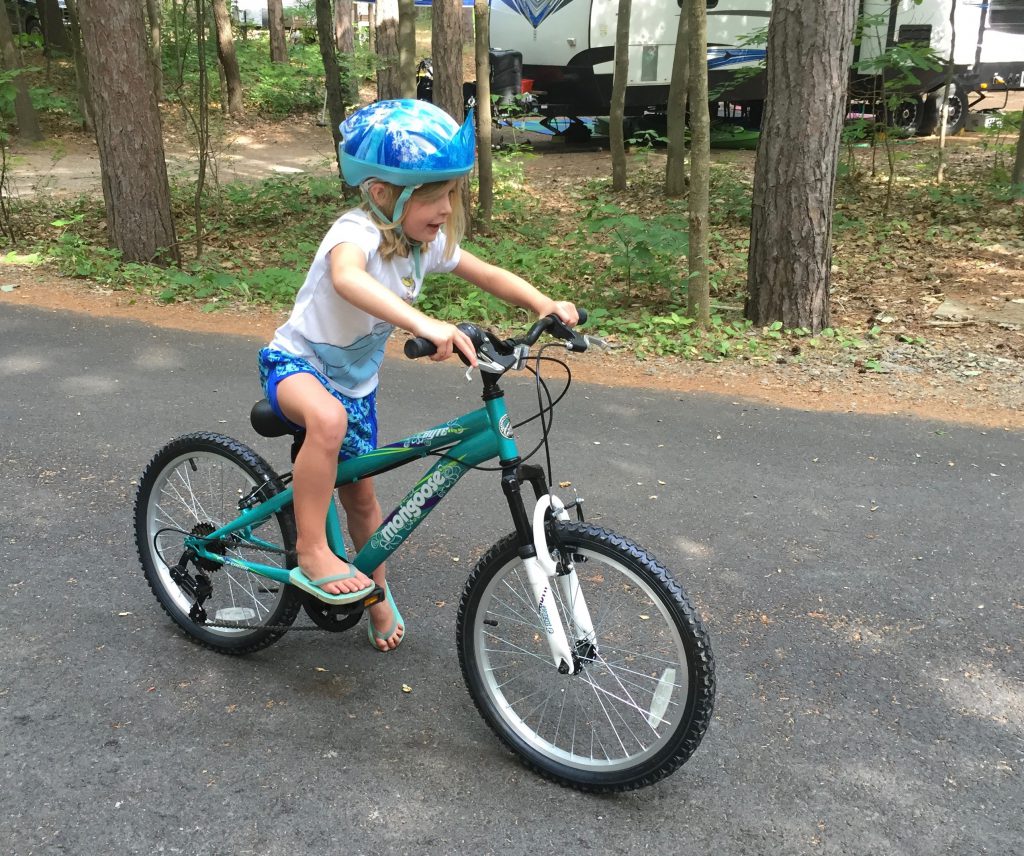 on our second full day at watkins glen, we went to a little beach at a park nearby.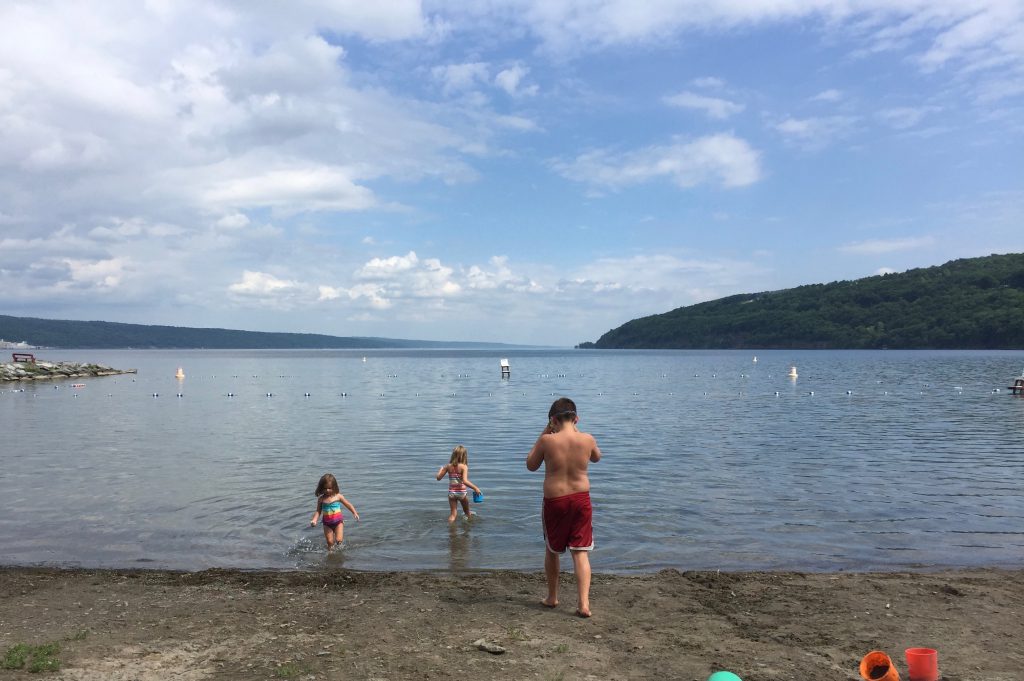 i was attacked by this menacing toddler wielding a squirt gun.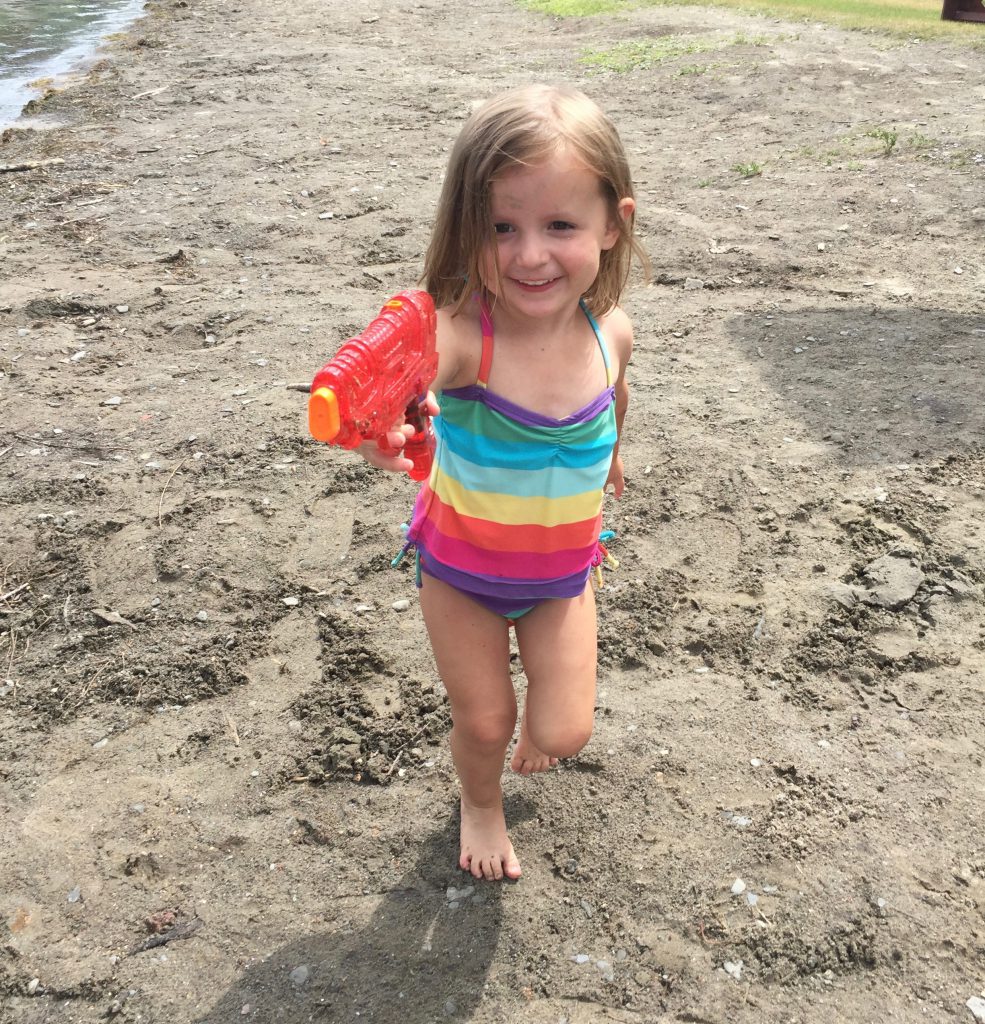 this one made pretend soups and castles the whole day.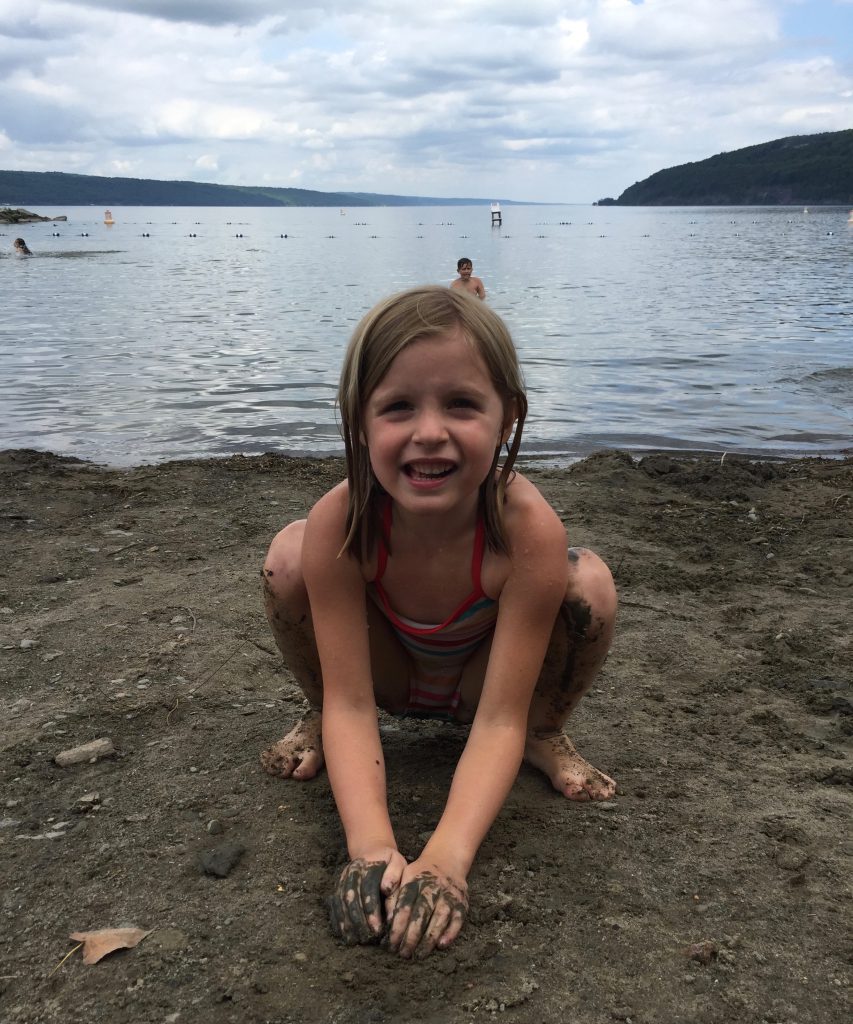 the three. playing together. but separate.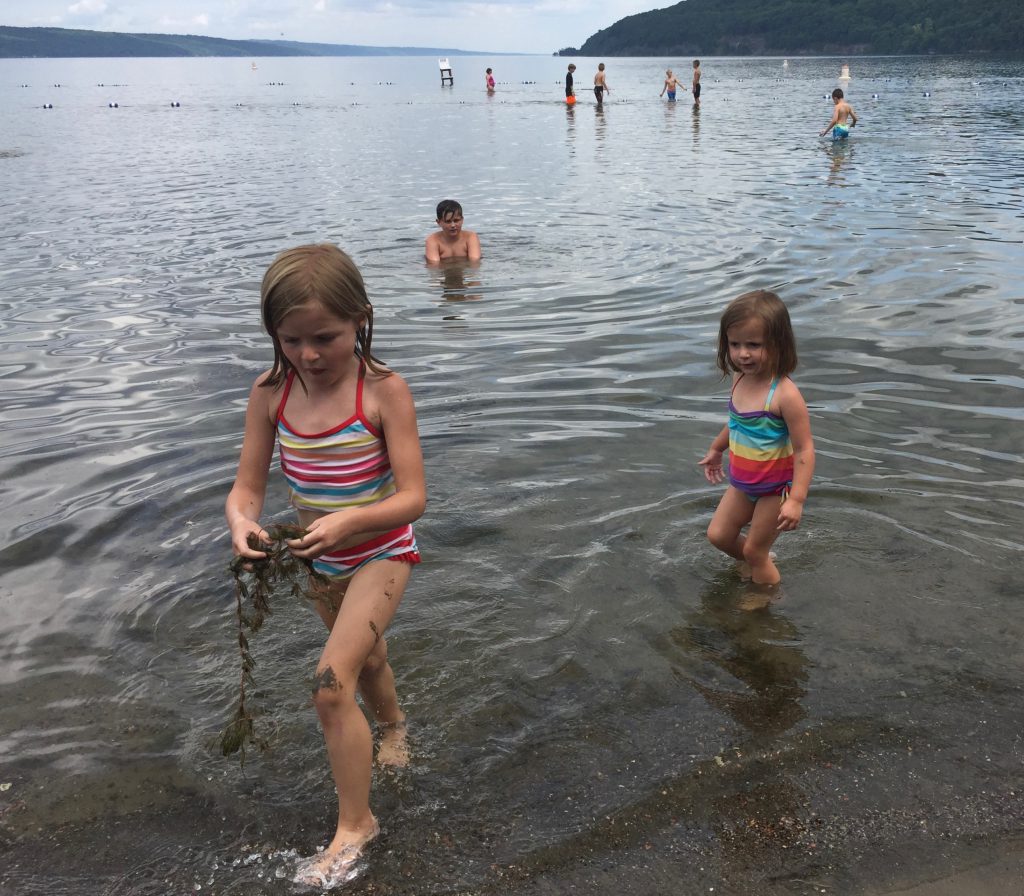 not sure what is going on here.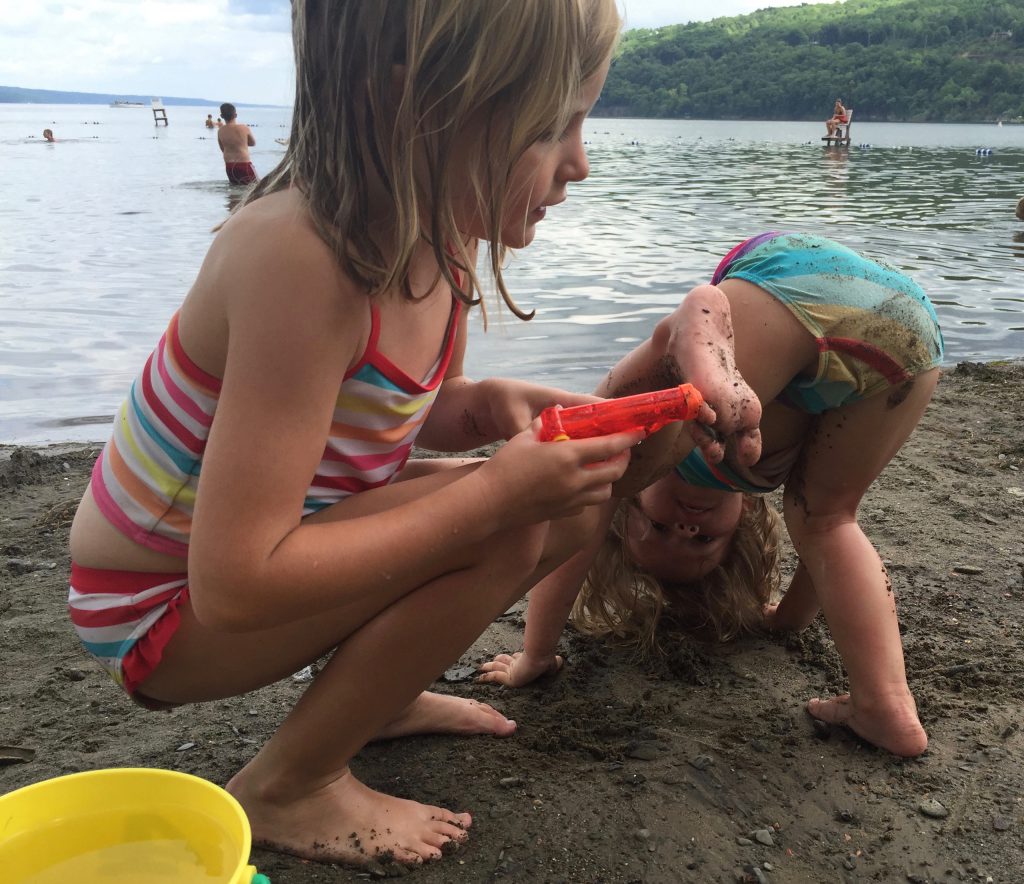 one final lake pose.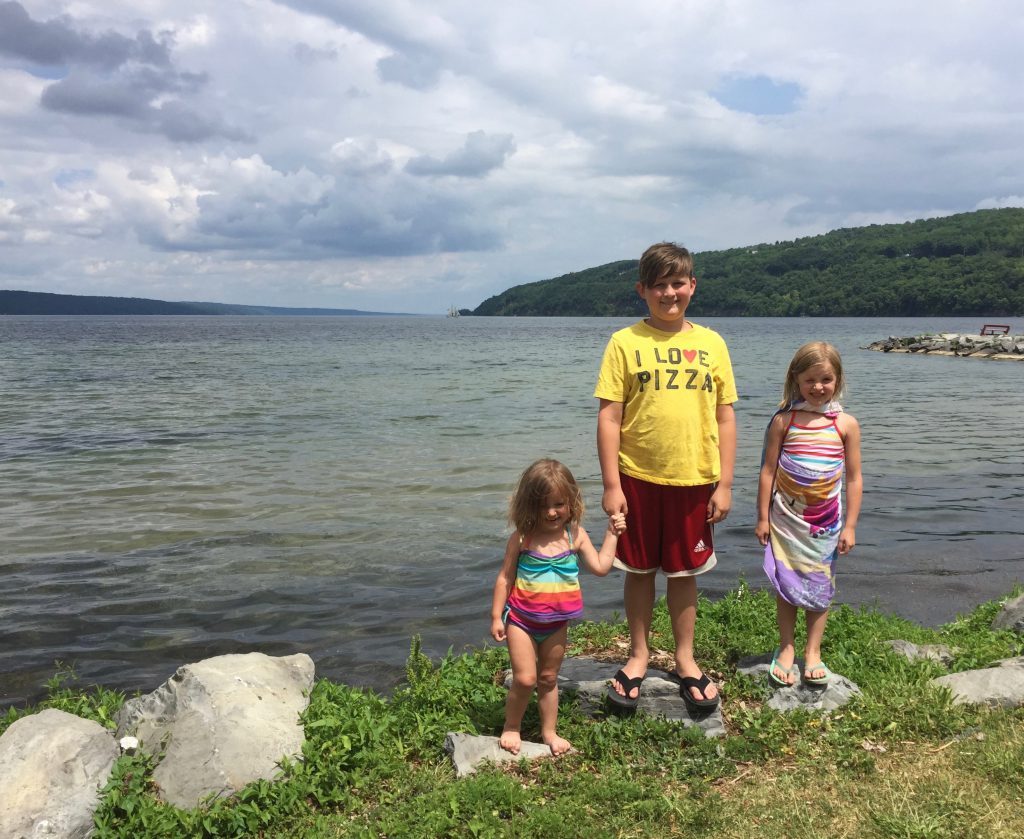 the rest of our day was kind of lazy. derek's mom had actually hurt her back the day before, so we were laying low. isaac played his ipad with grampa, hazel napped, and we took anna to check out some shopping. the shopping turned out to be a bust, but we recovered by having some ben and jerry's. (there's that iconic red building i was talking about).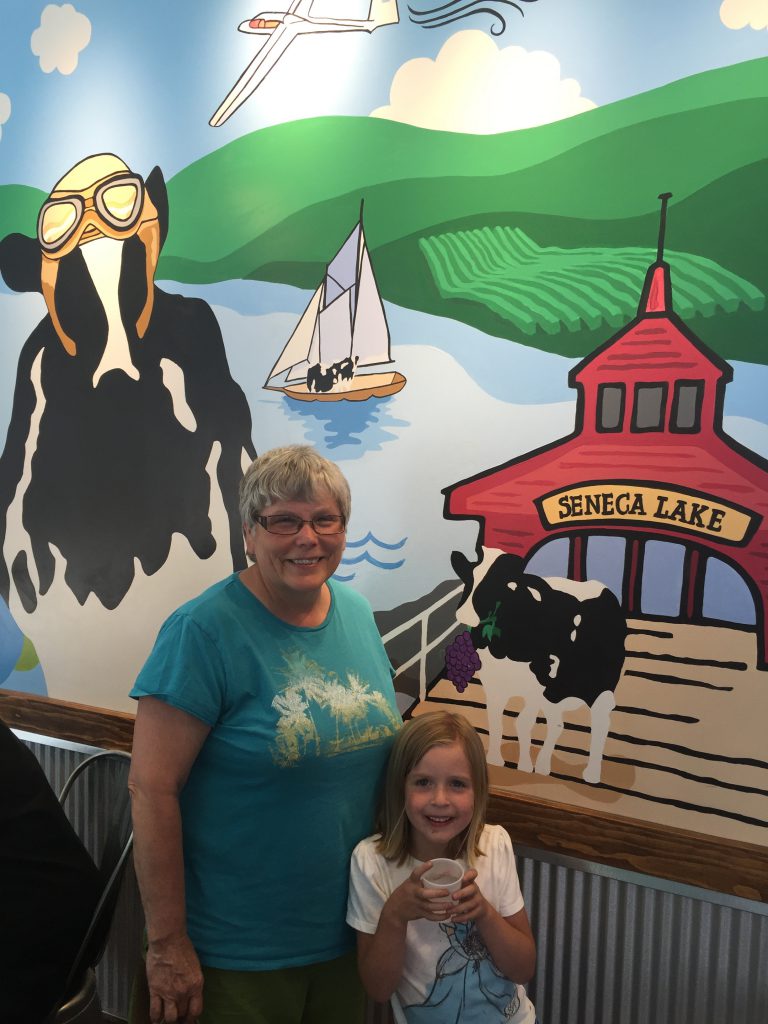 on our final night, derek's parents took us out to a delicious fancy pants restaurant. (to be clear, they took us out to almost all of the restaurants during their time here. we had to fight with them to pay every now and then). every was delicious.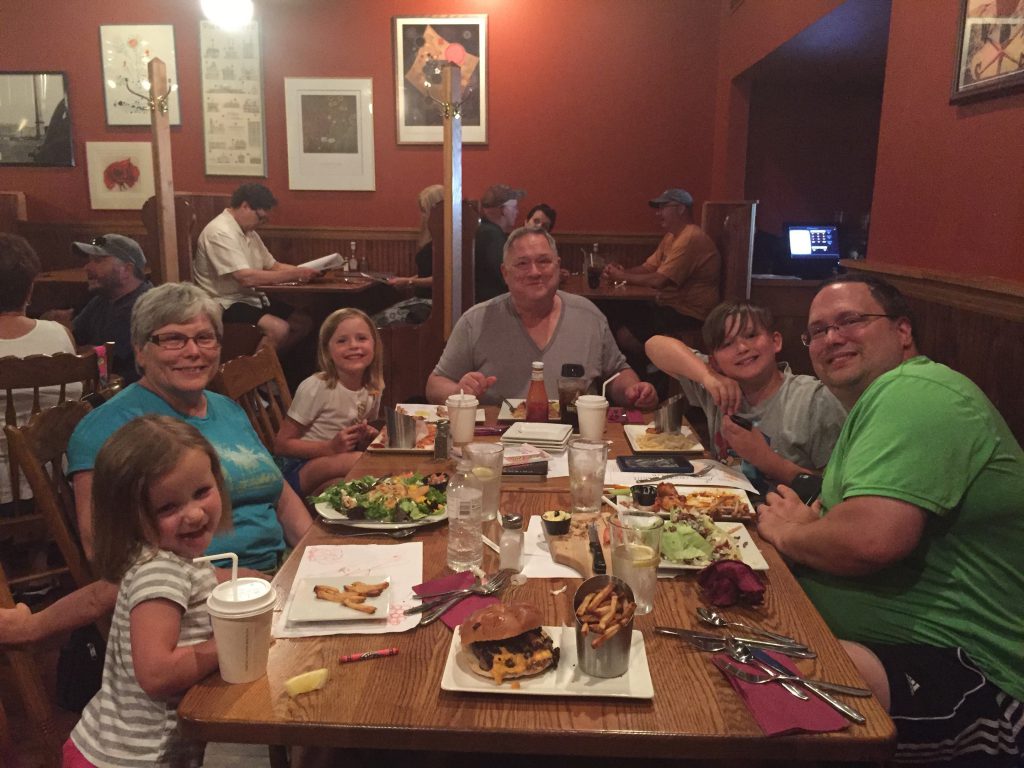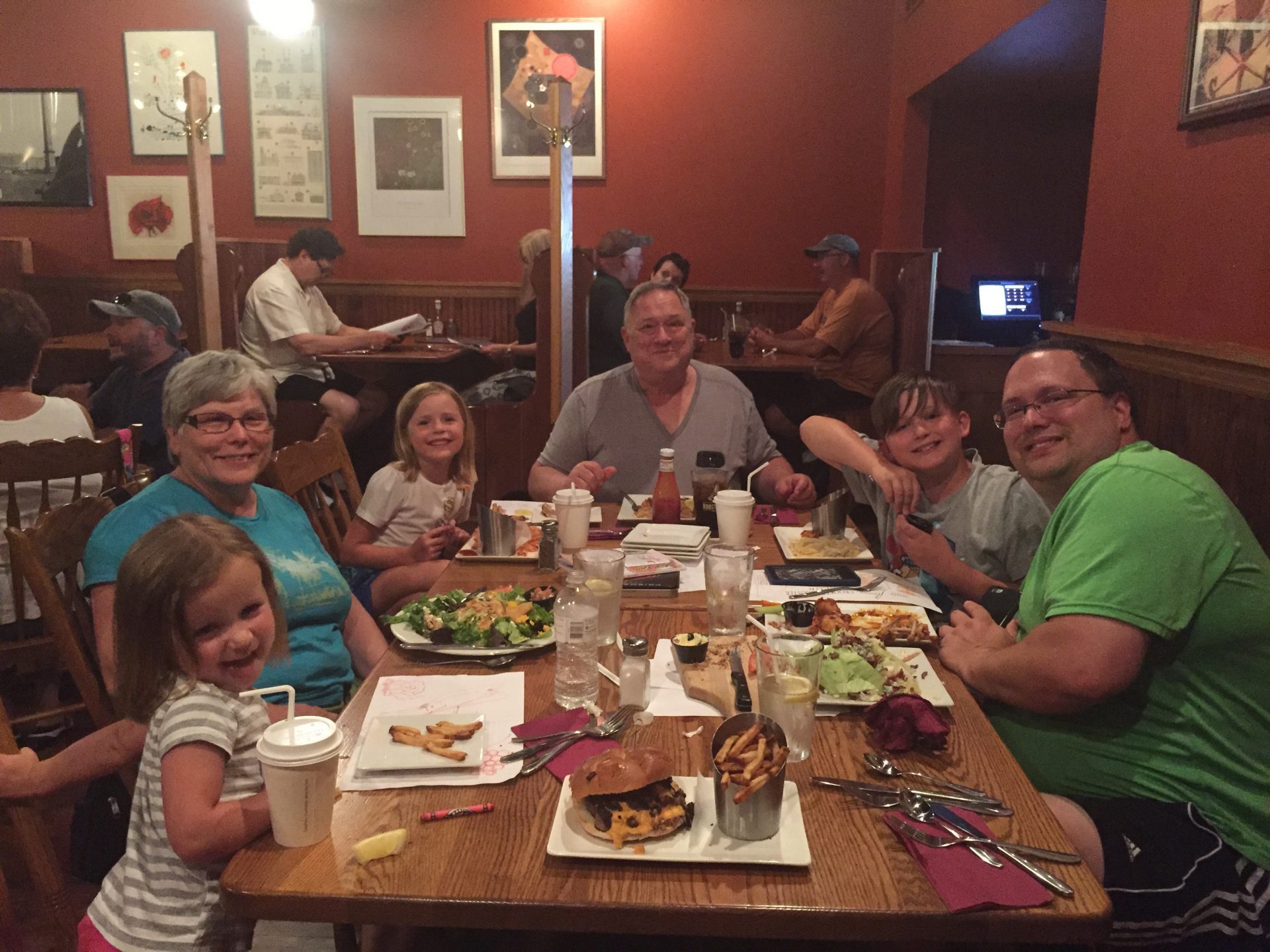 outside of the restaurant, there was an old telephone booth. i had high hopes of taking a pic of all the kids shoved in there, but they were not interested in partcipating. so this pic would have to do.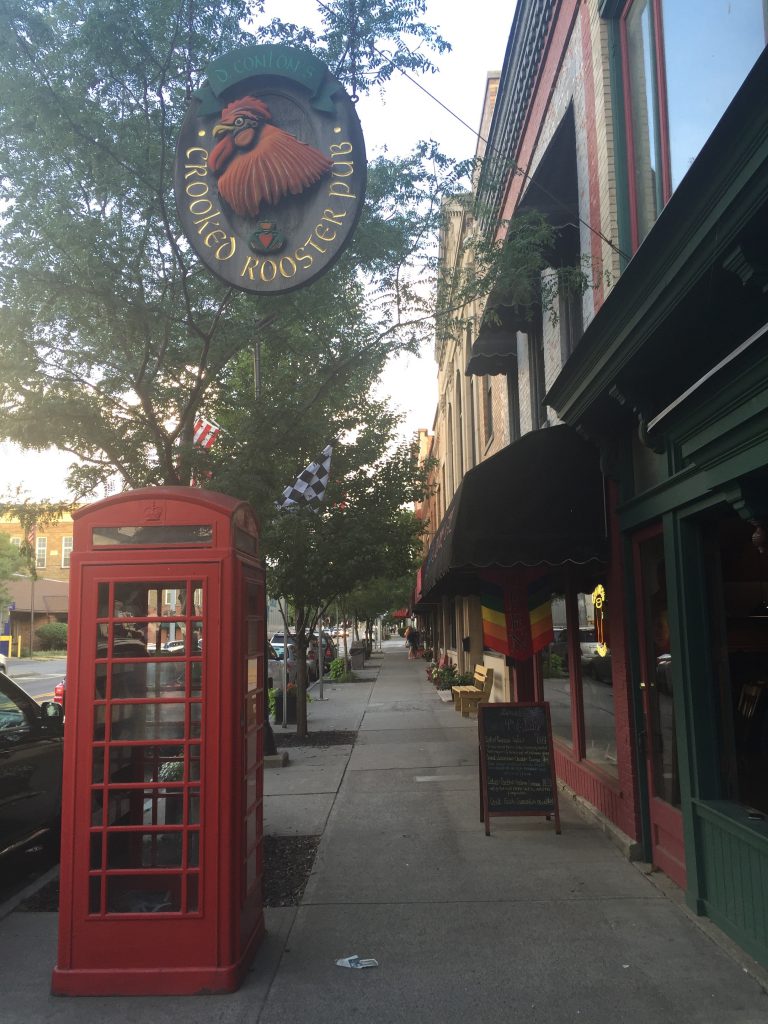 back at our camp, we loaded up derek's parents car with items that we have realized we don't need or want, for them to take back and store in nc. we said our goodbyes. anna went back with them to have a sleepover. and that was that. derek picked her up in the morning (and said one more last goodbye) and we were on our way to ithaca!