when we decided to take this five-ish week test trip in our camper, we centered the plans around meeting up with some other full time rv folks at legoland last friday. most of the folks were staying at a different campground at a "rally", but we were not, so we just met up for this superfun part…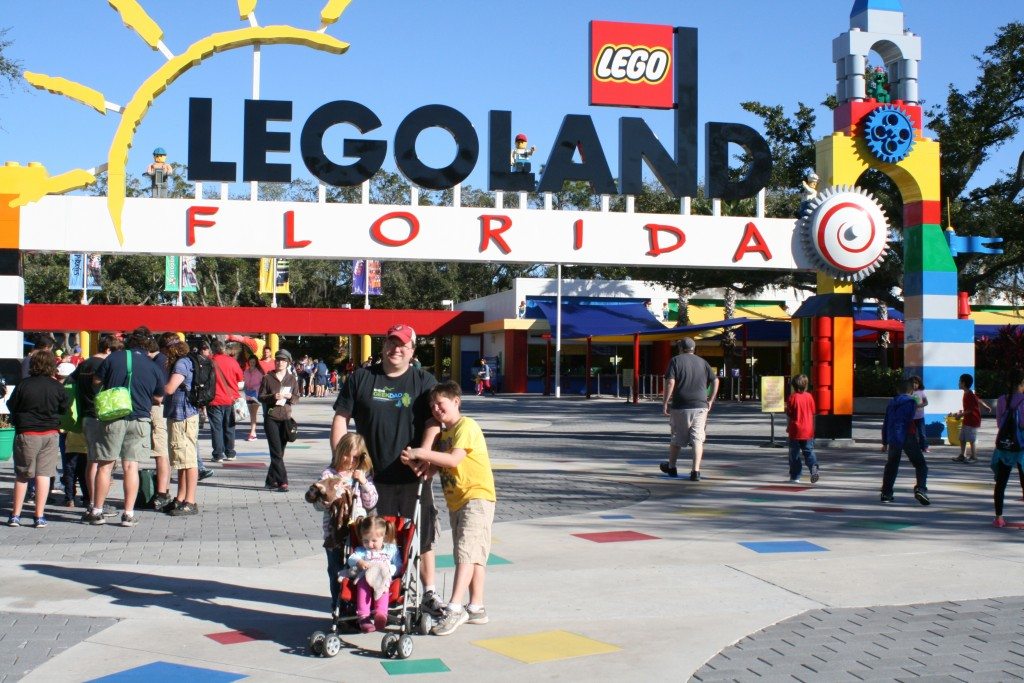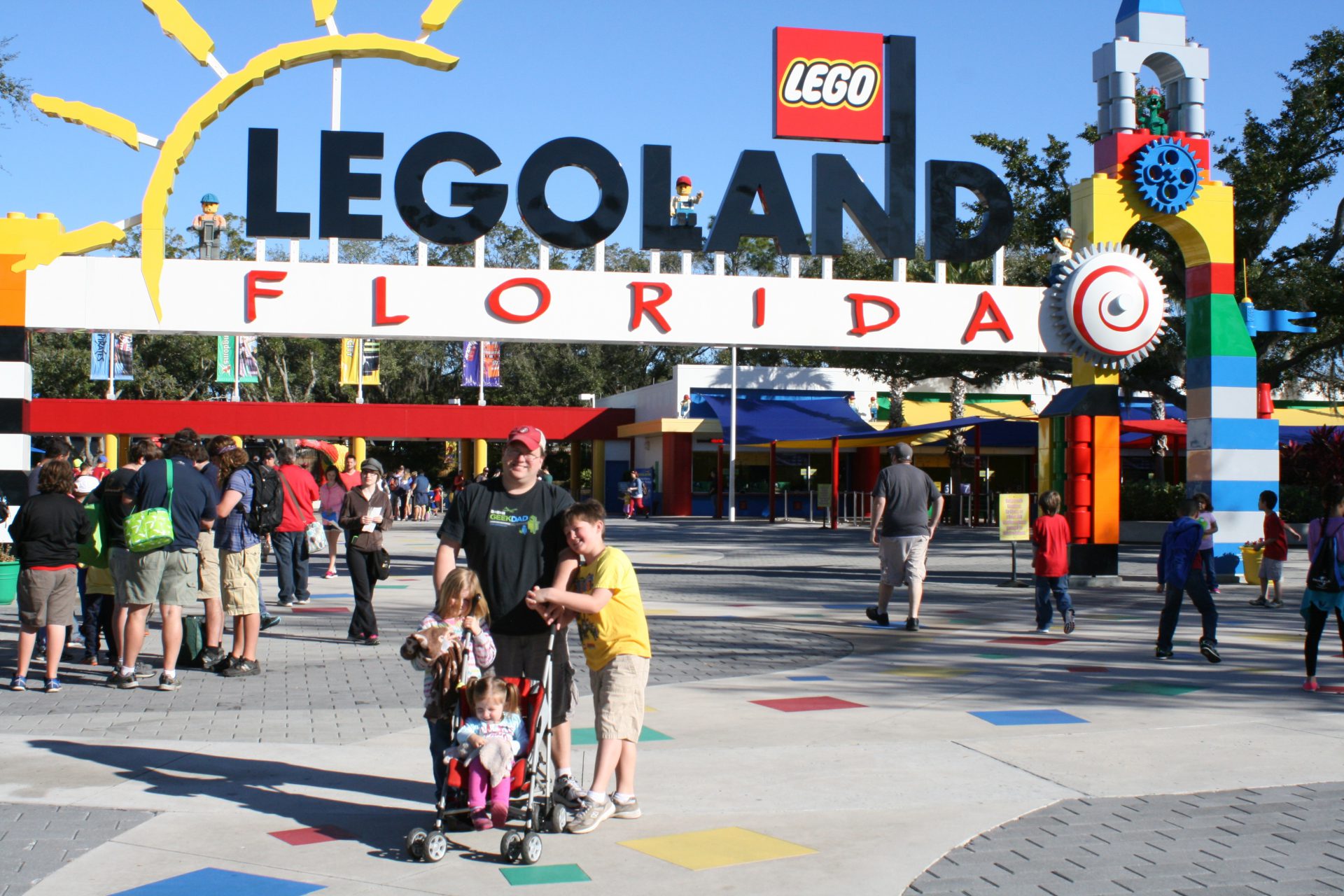 waiting to be let in…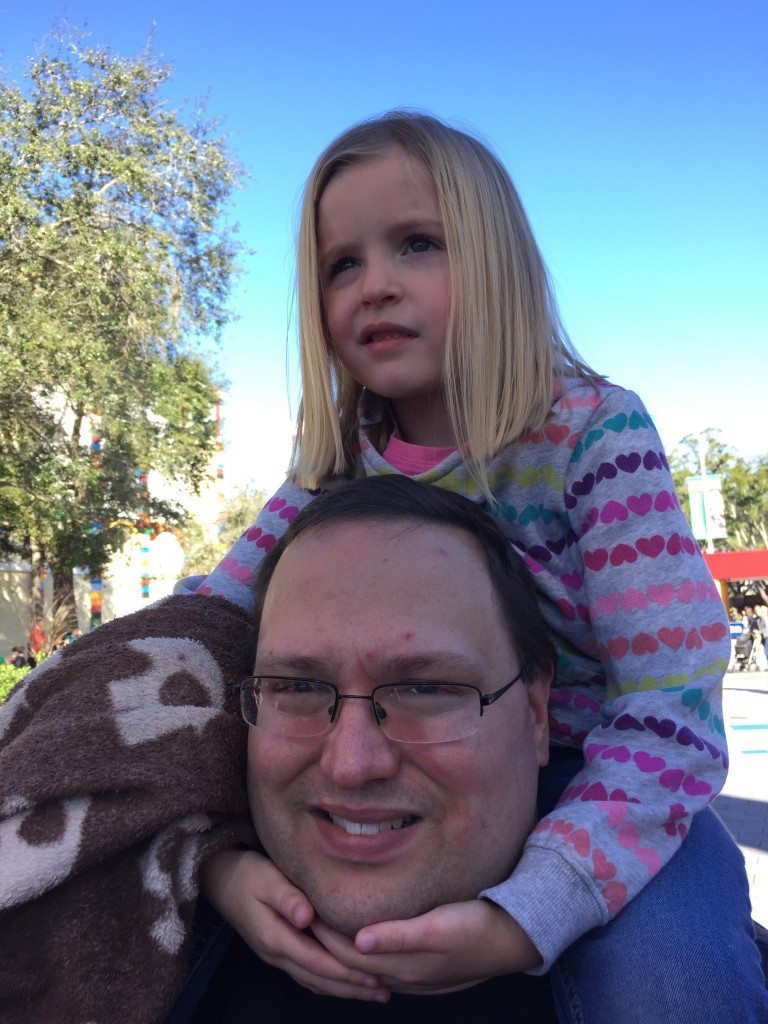 there were sooooo many crazy lego creations. of course, emmett and wildstyle were waiting for us just after we walked through the gate.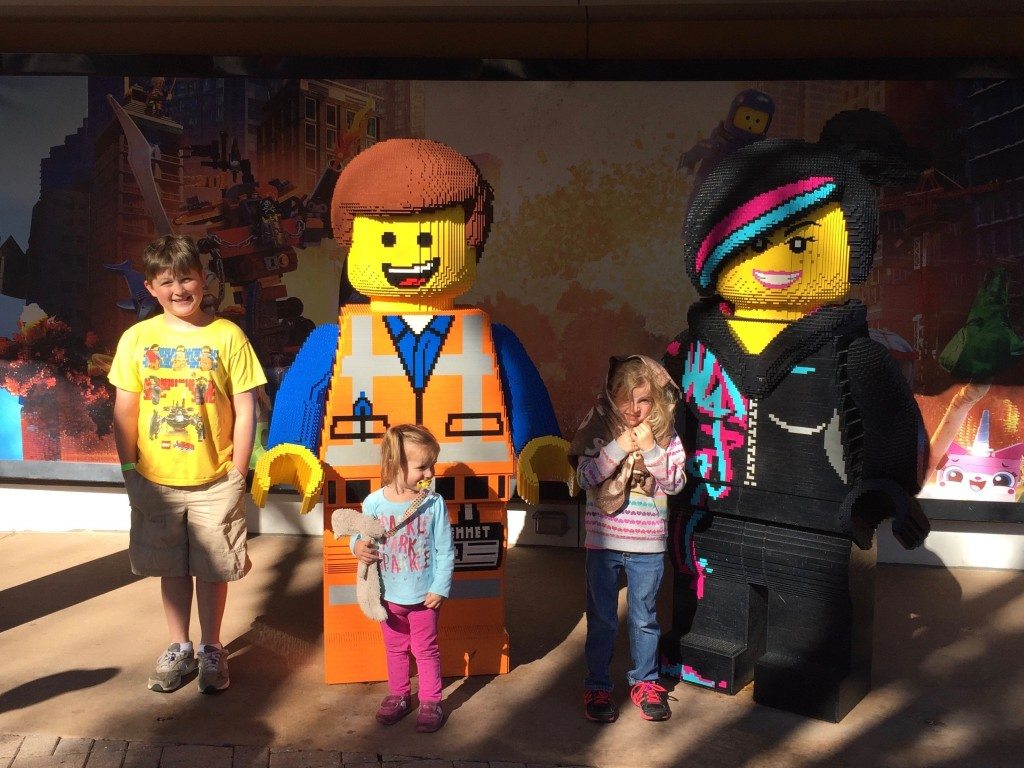 anna was super excited for a photo shoot with these lego friends.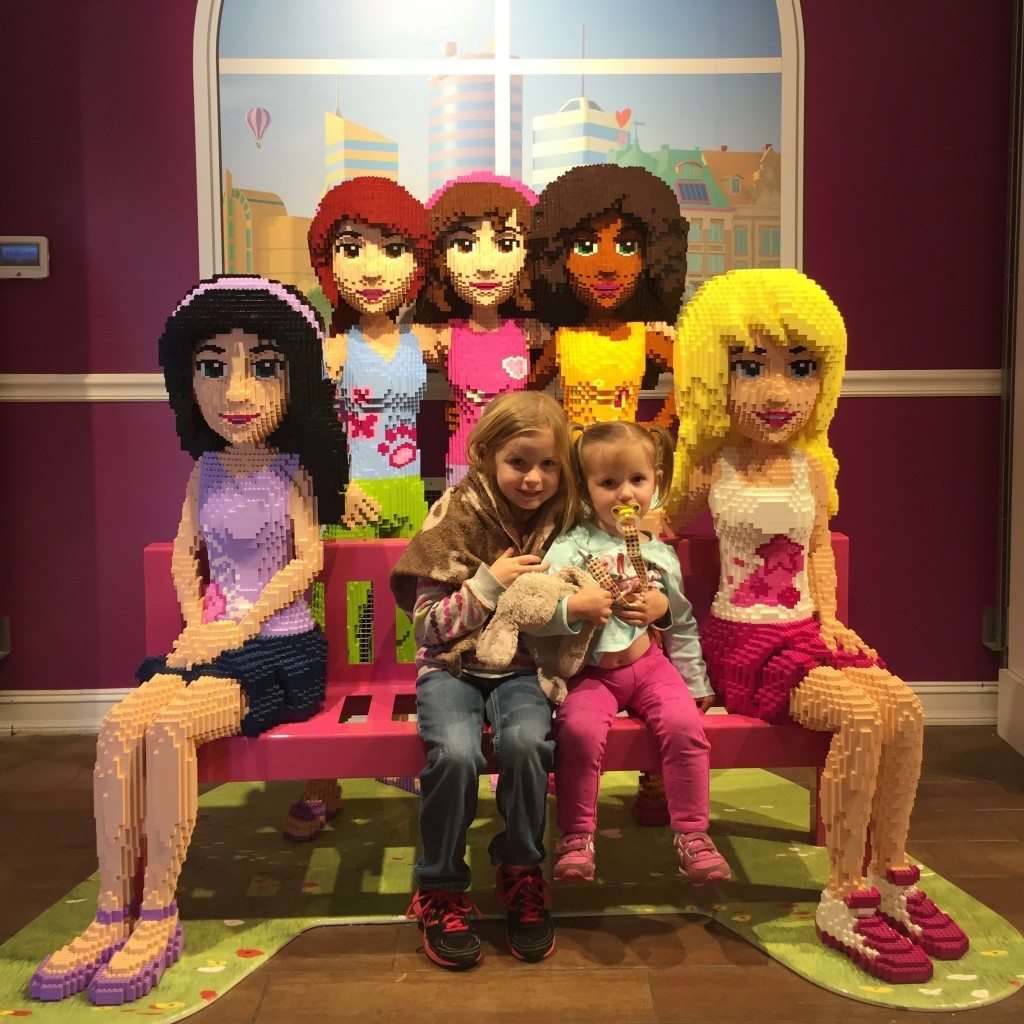 our first stop was in duplo valley for a bunch of toddler games and rides. thankfully, my big kids like to do stuff with hazel, so there was no complaints about riding the kiddie tractor.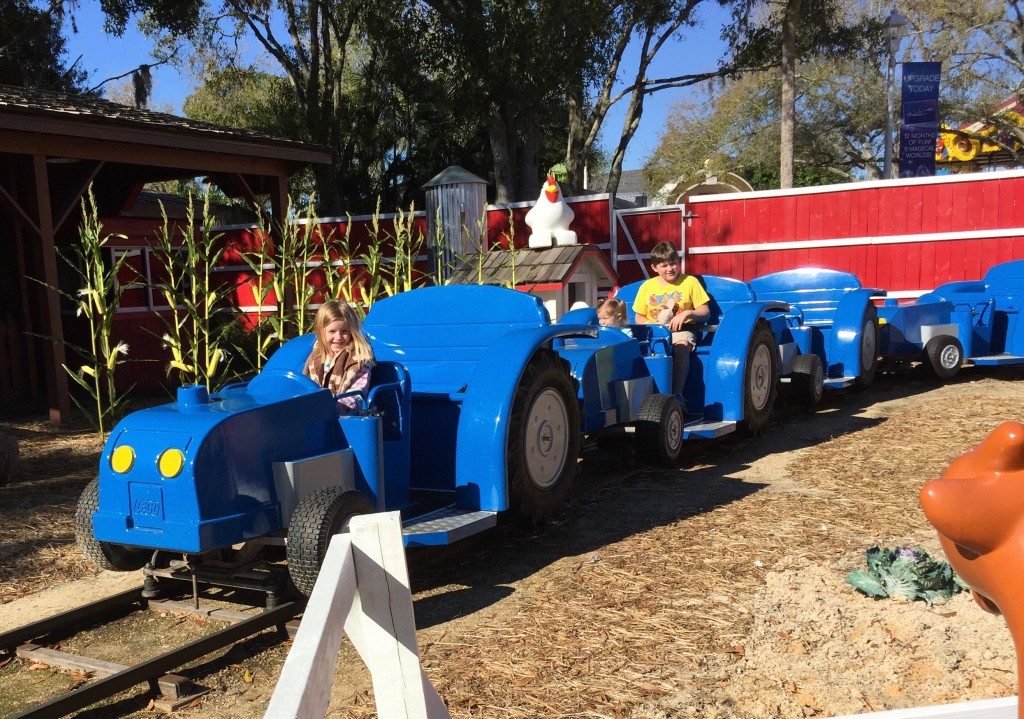 or the kiddie train.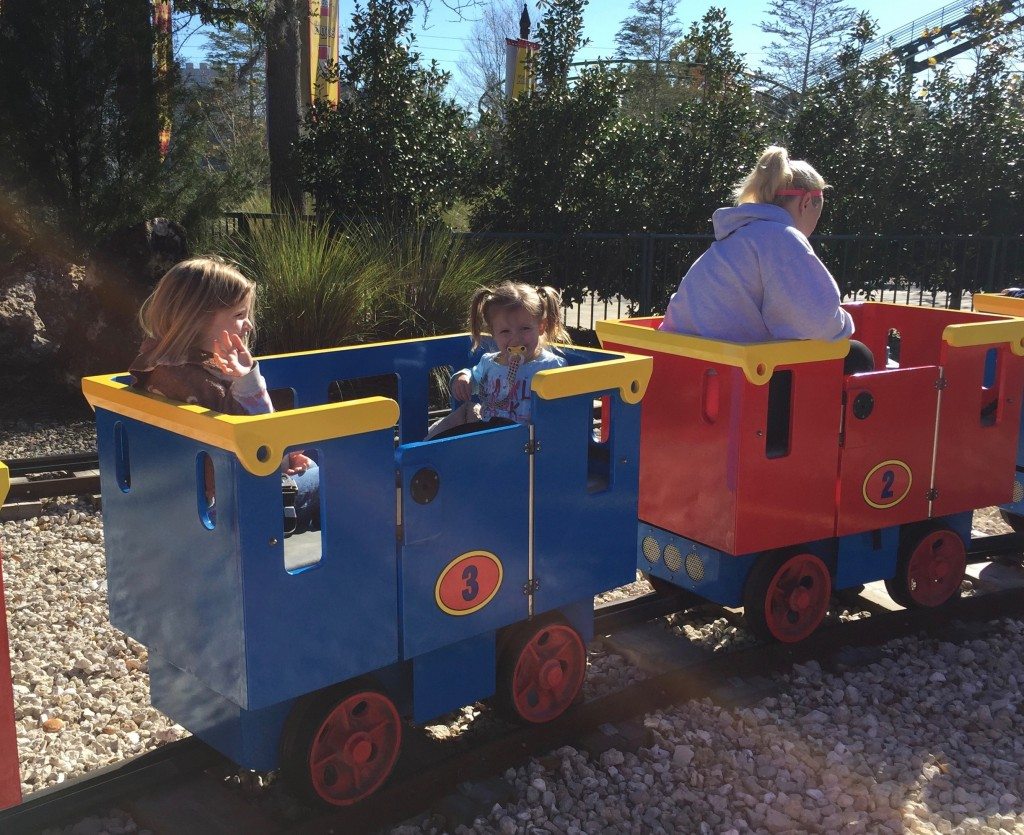 derek hung with hazel and made a work call while i took the older two to ride the dragon rollercoaster in lego "kingdoms". isaac chickened out, but anna was a trooper and loved it. we met back and played for awhile more in duplo valley until derek's work call was over and then headed over to lego city to get driver's licenses for the kids. derek took isaac. and i was with anna…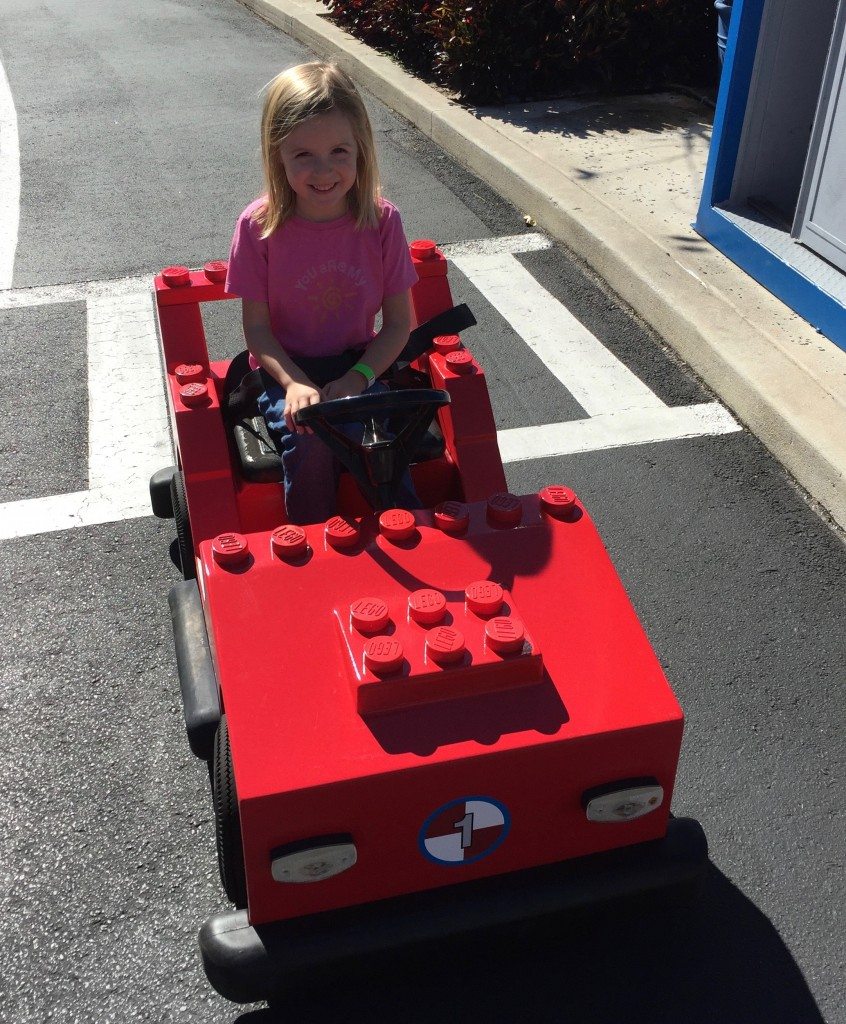 both kids chickened out. anna sat in her car and refused to push the gas for the entire length of the ride. and over at the big kids school, after an hour wait, isaac refused to even get into the car. so, lidkids were 0 for 2 on driving school. since we had to wait for ike and derek, we strolled around lego city for fun.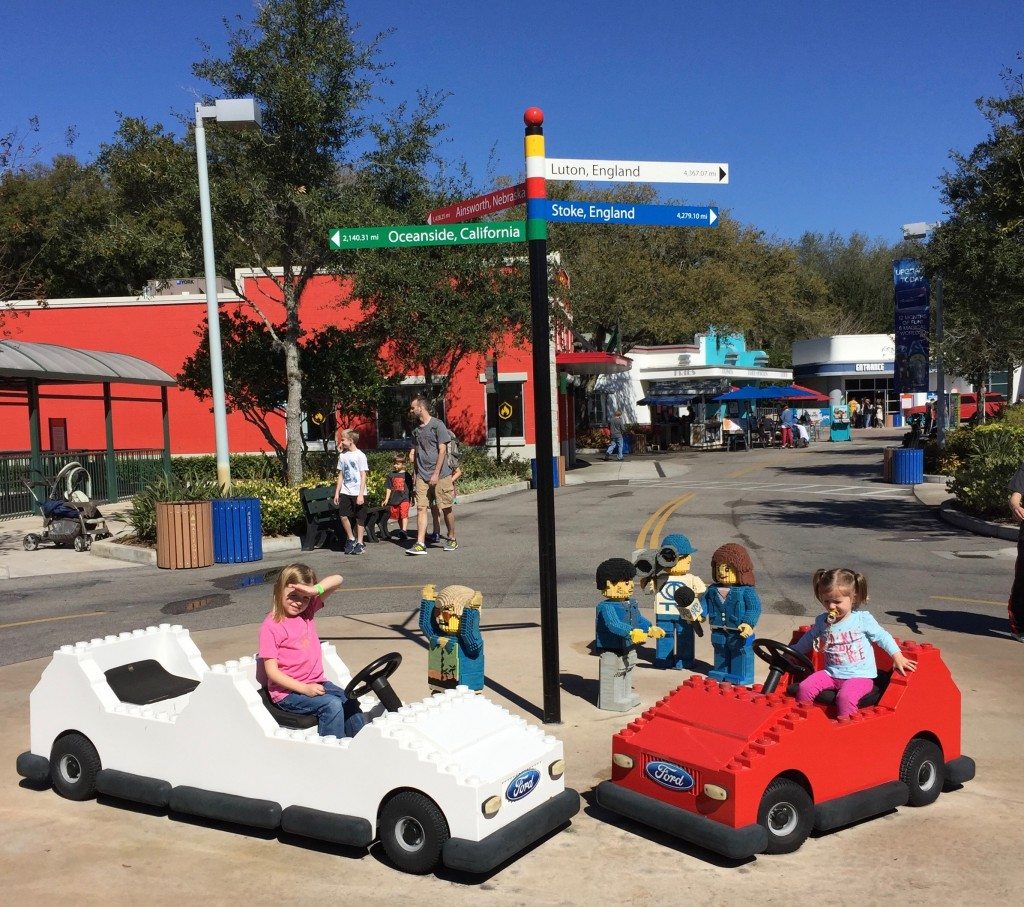 also, during our extensive wait, the girls and i hopped onto some boats for a fun little, hazel-led adventure through a little water maze.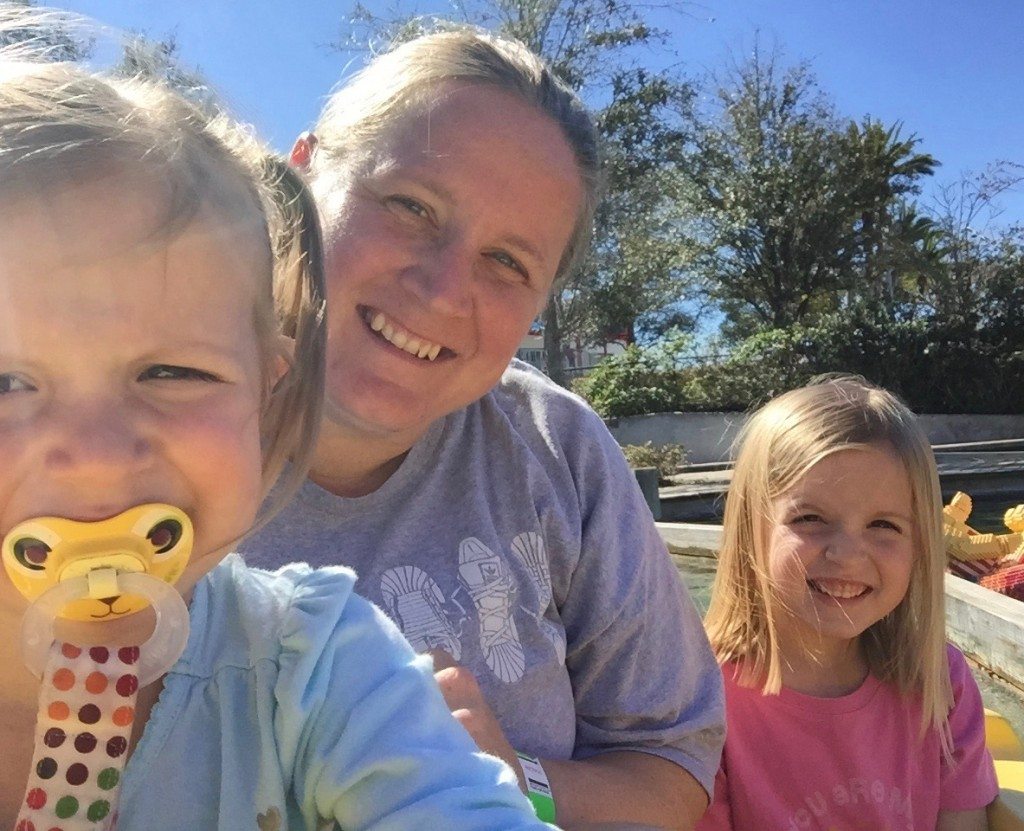 she has a tendency to repetitively overcorrect.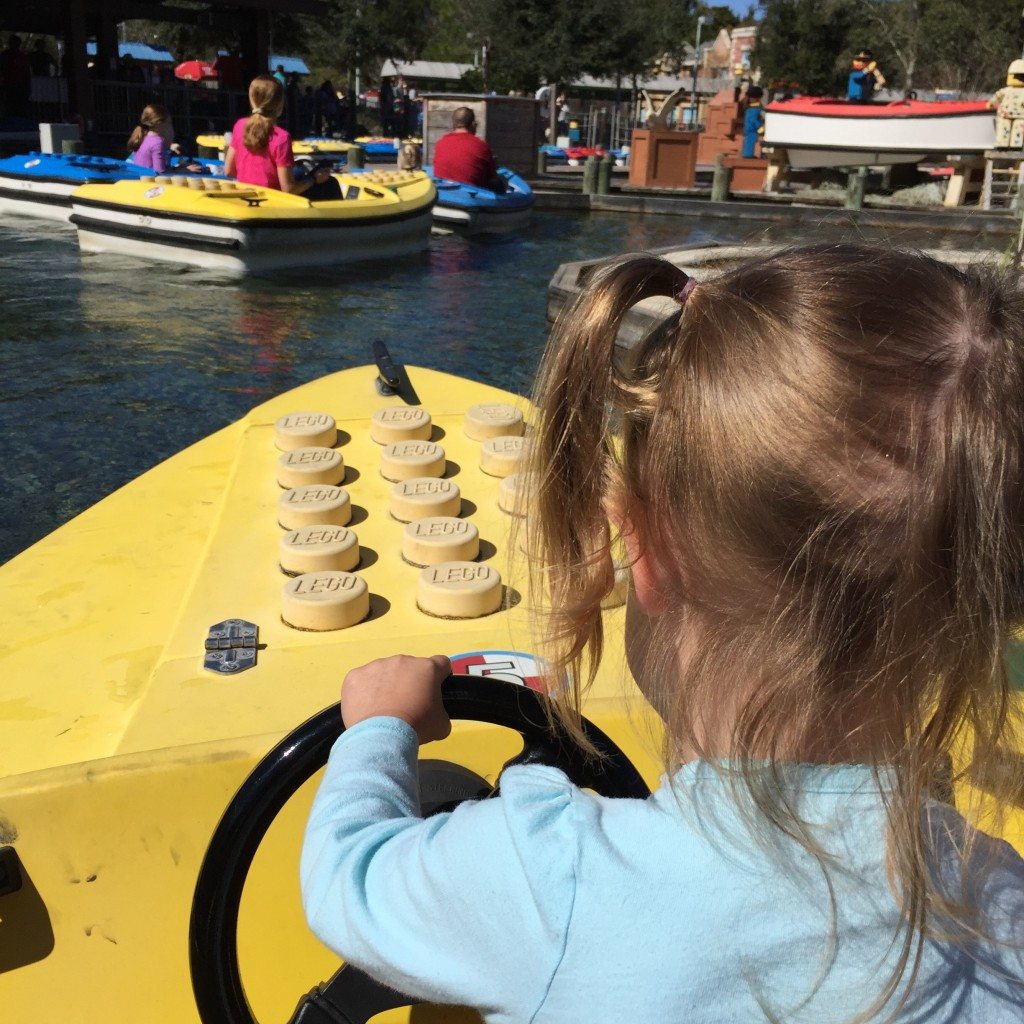 once we regrouped, we went to "imagination zone" where the kids could build racecars and test them out on different tracks. but, first, outside, we had some photo oppurtunities…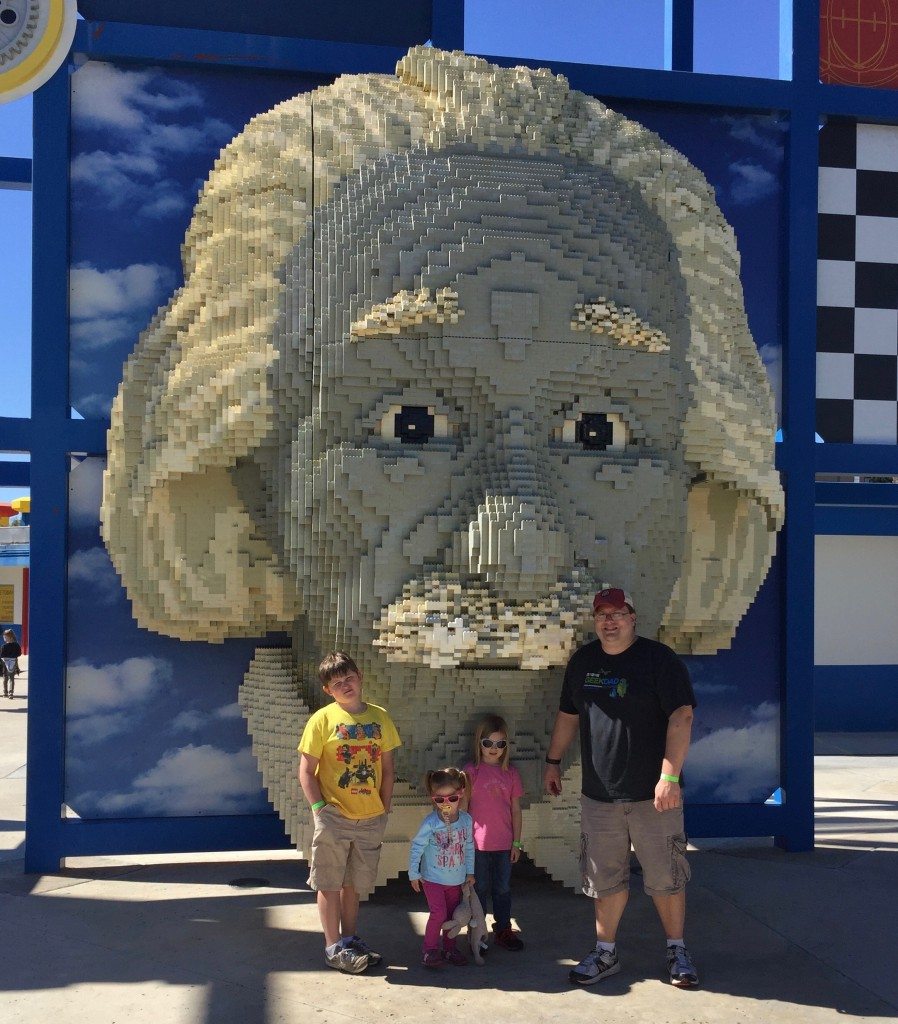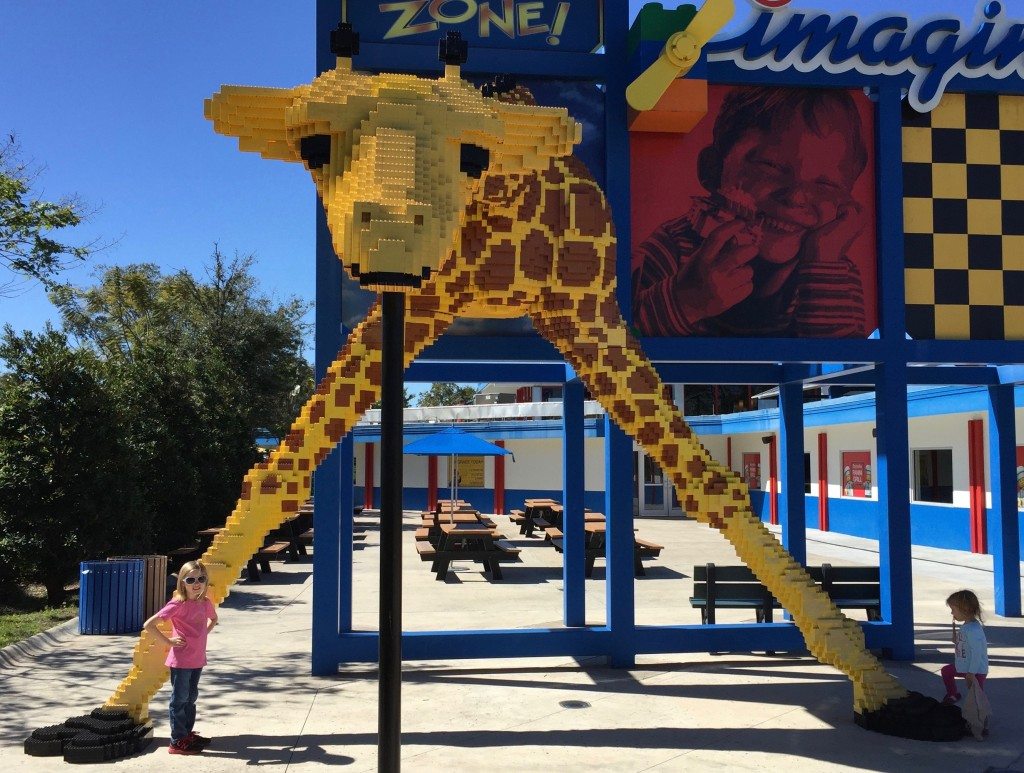 and then we toured some cool lego sculptures on our way to get some lunch. along with everyone else at the park.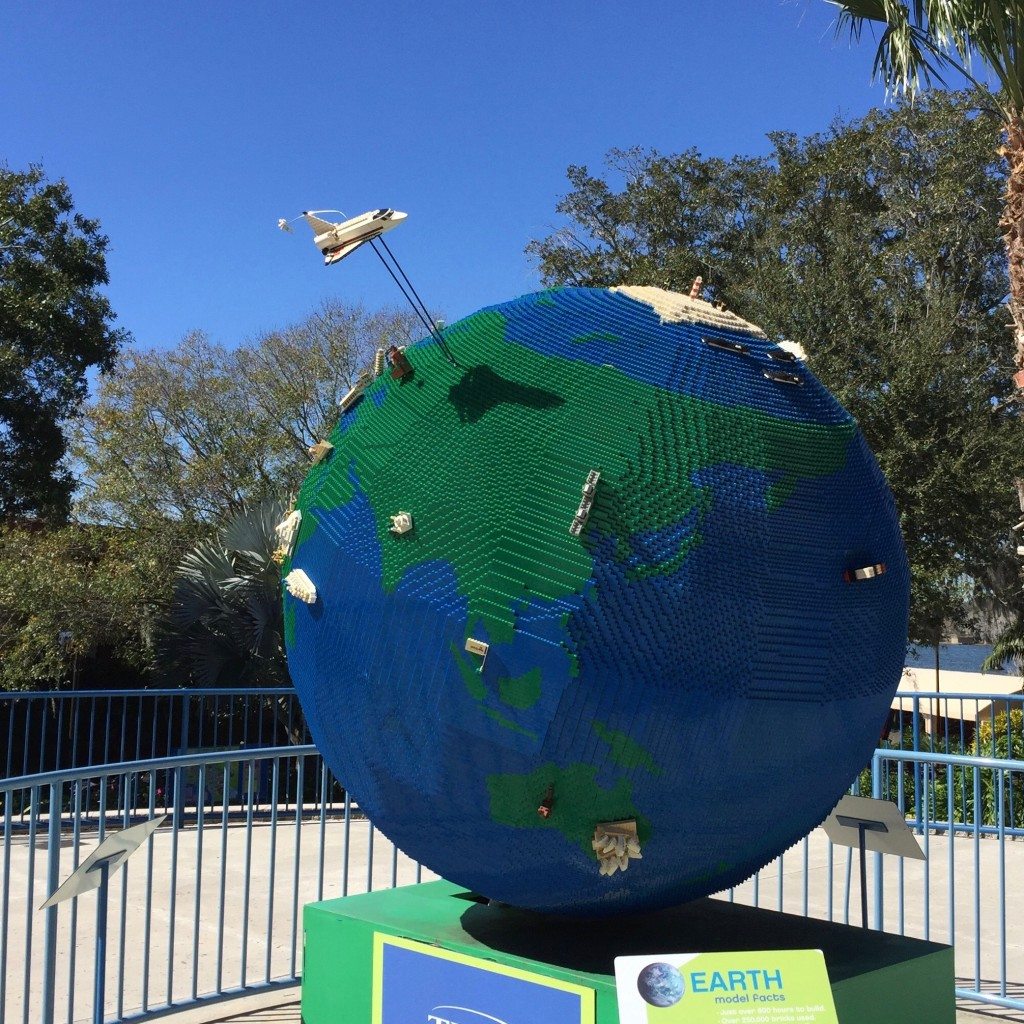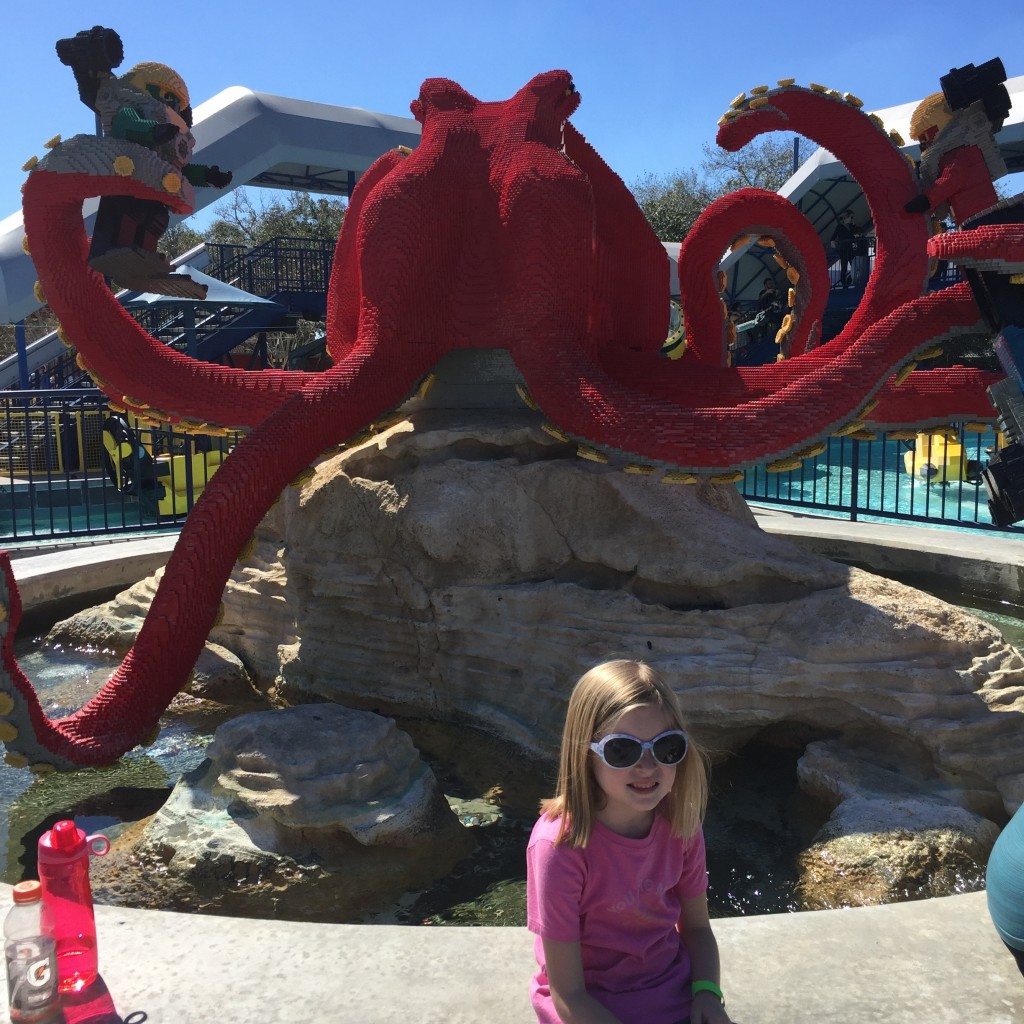 after lunch, we passed through "miniland", which is packed with the most intricate and amazing recreations of famous cities and landmarks. i took a ton of pics, but it's nothing you can't see on their website, so i'll limit it to a few…
the golden gate bridge.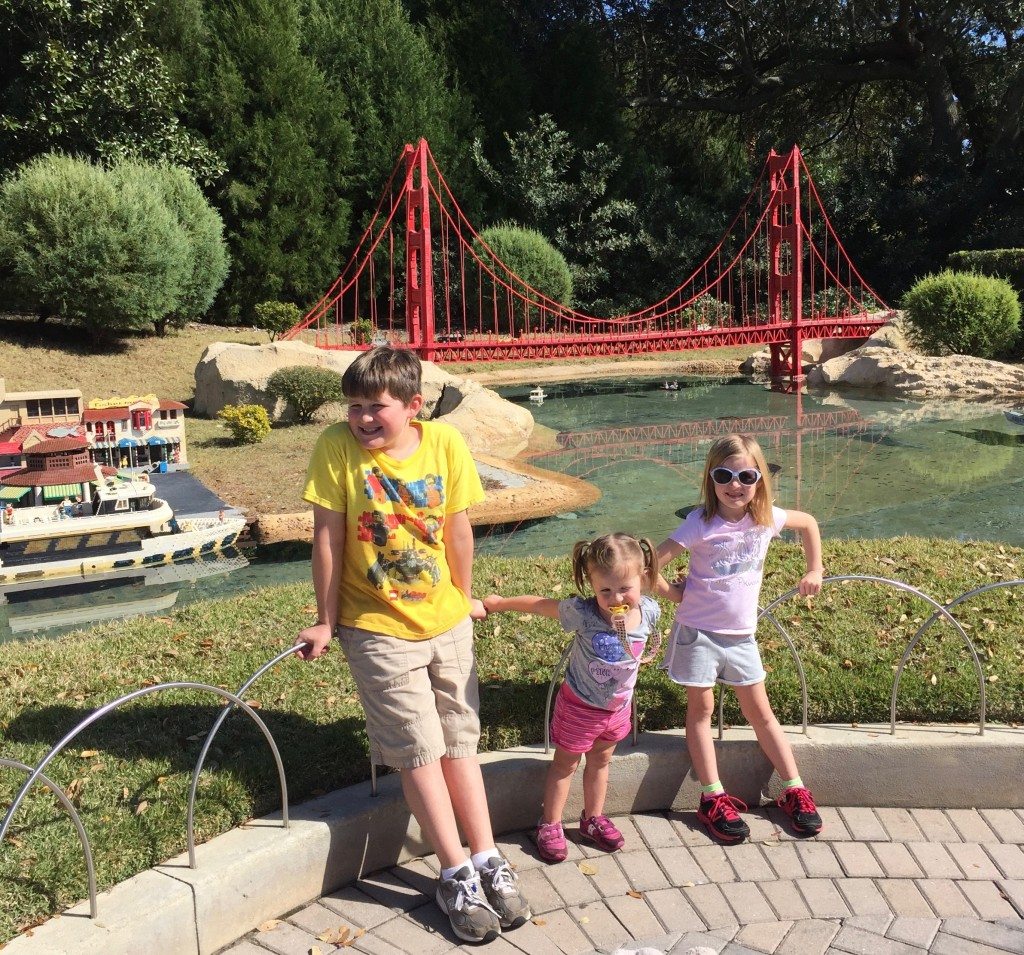 and we were super excited to see the same castle that we went to in saint augustine in lego form.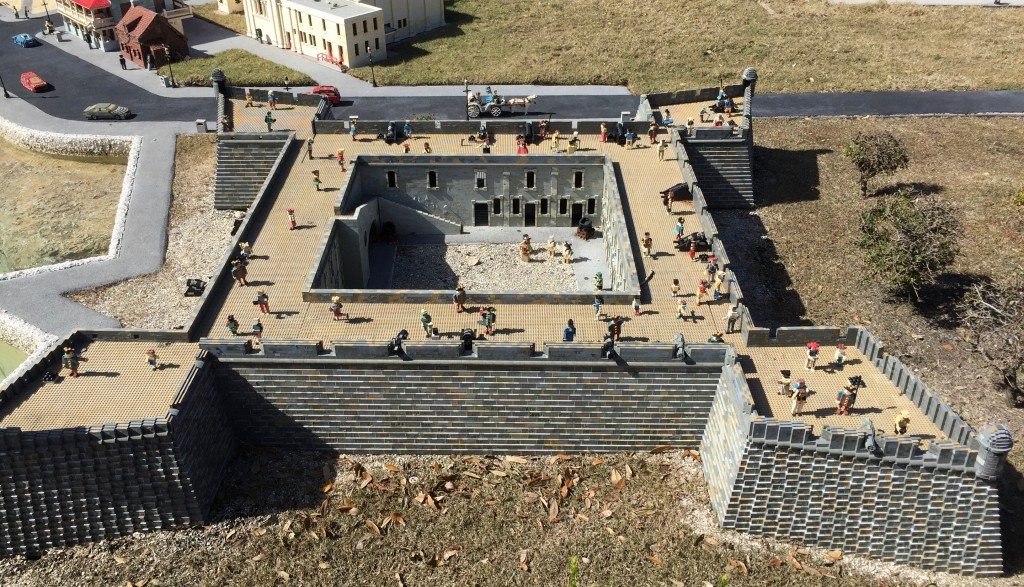 the kiddos checking it out…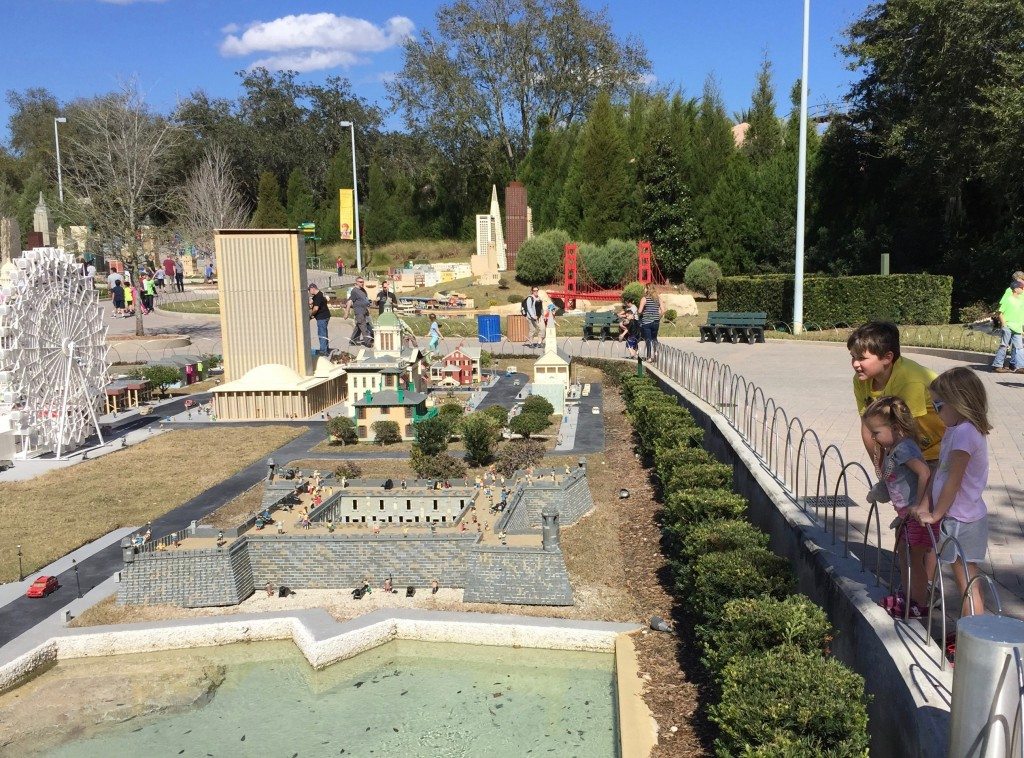 space shuttle launch at lego cape canaveral.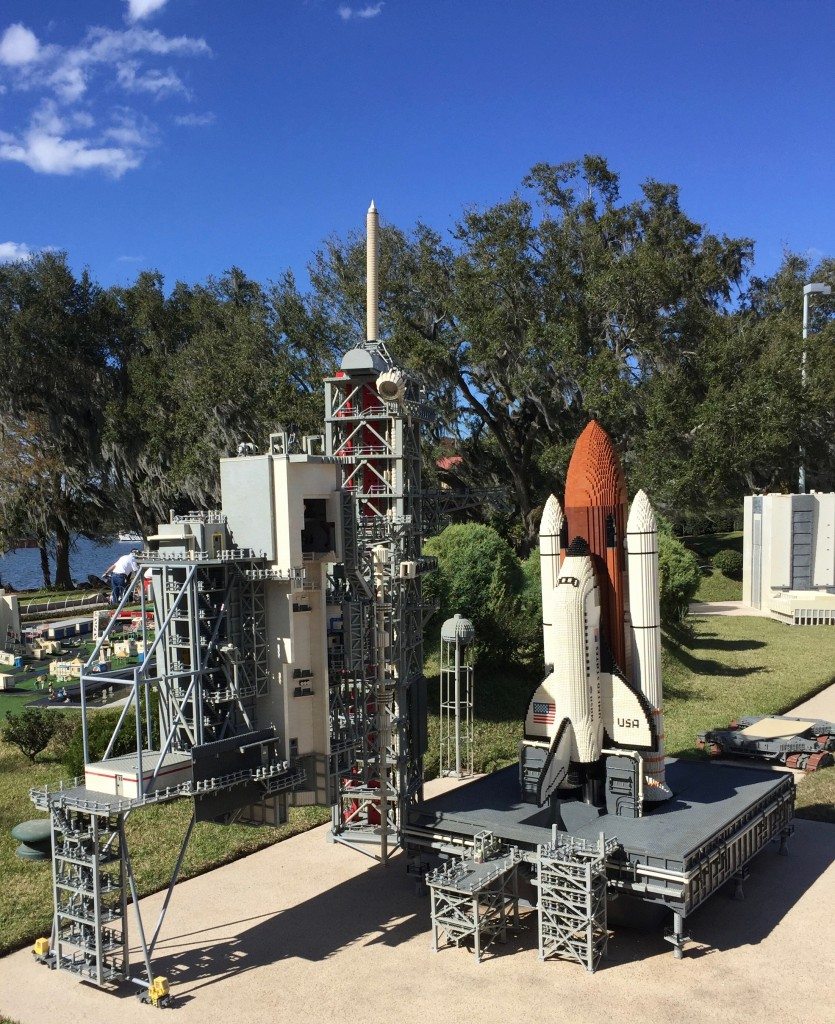 derek and isaac stayed to watch the lift off, while the girls and i made our way to "heart lake city", the home of lego friends.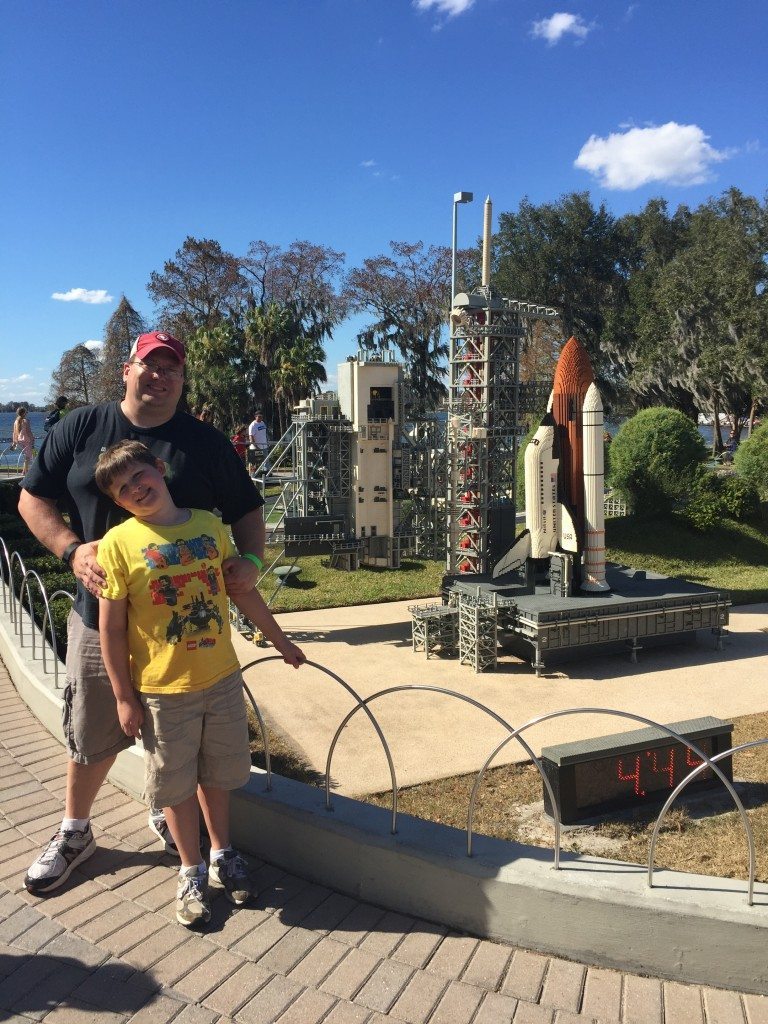 we got to heart lake city just as some "real" lego friends were showing up for a photo shoot. anna was excited/terrified.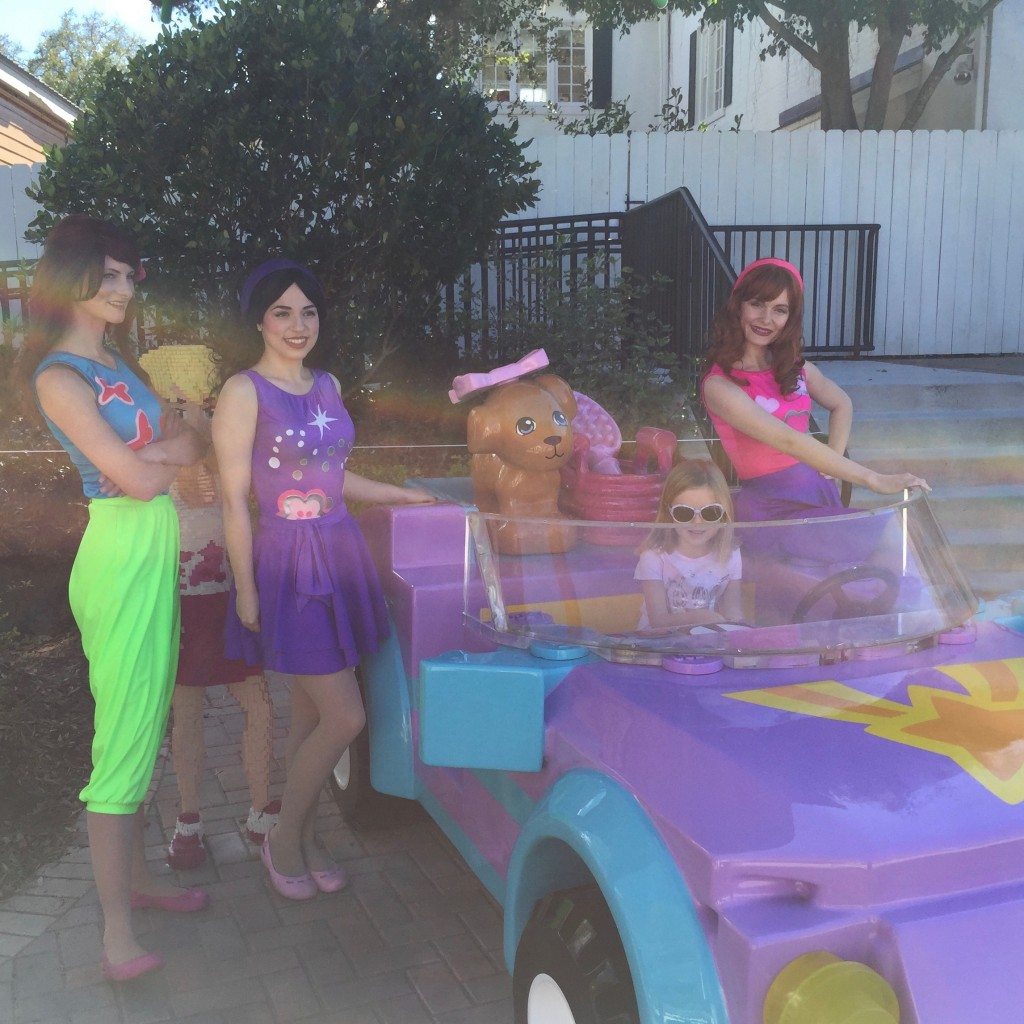 we met back up for a spin on the merry-go-round.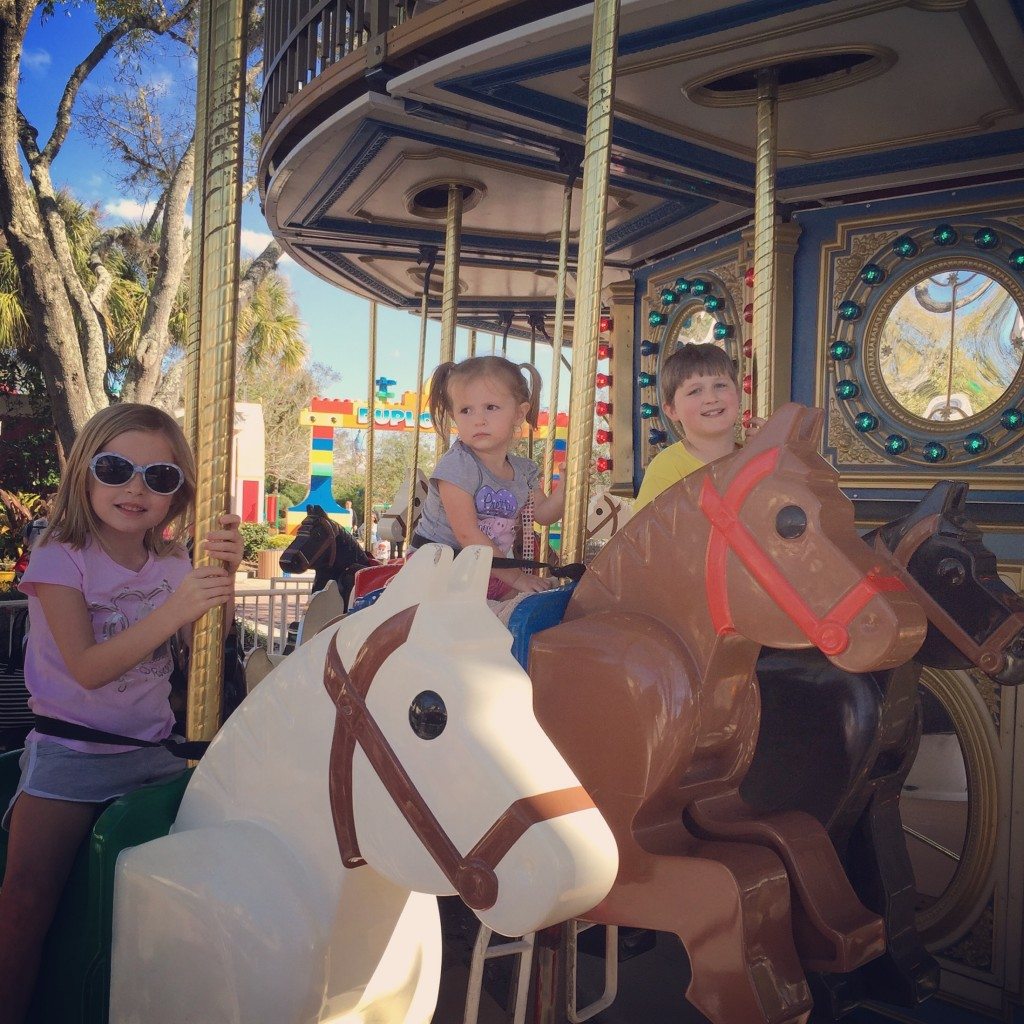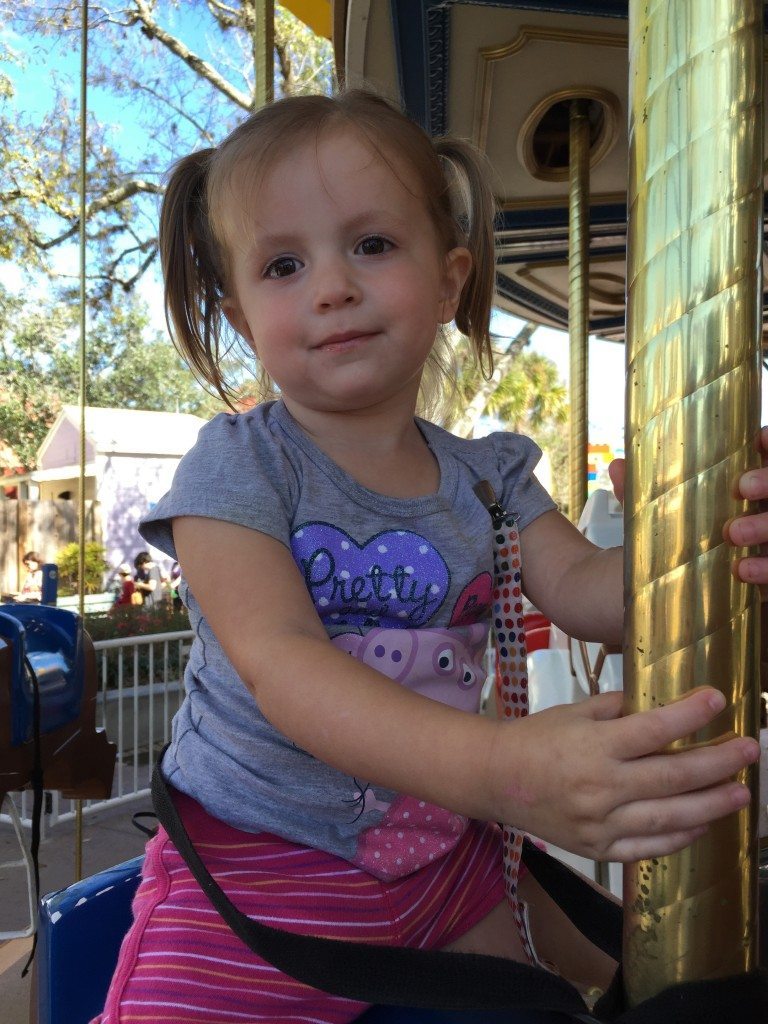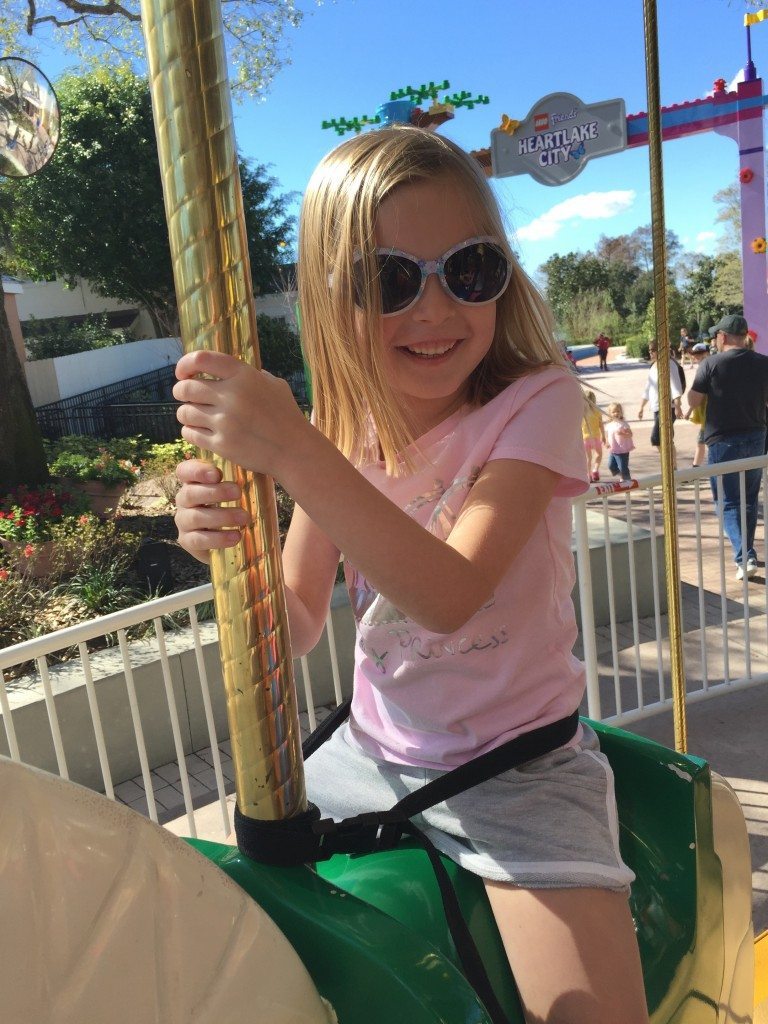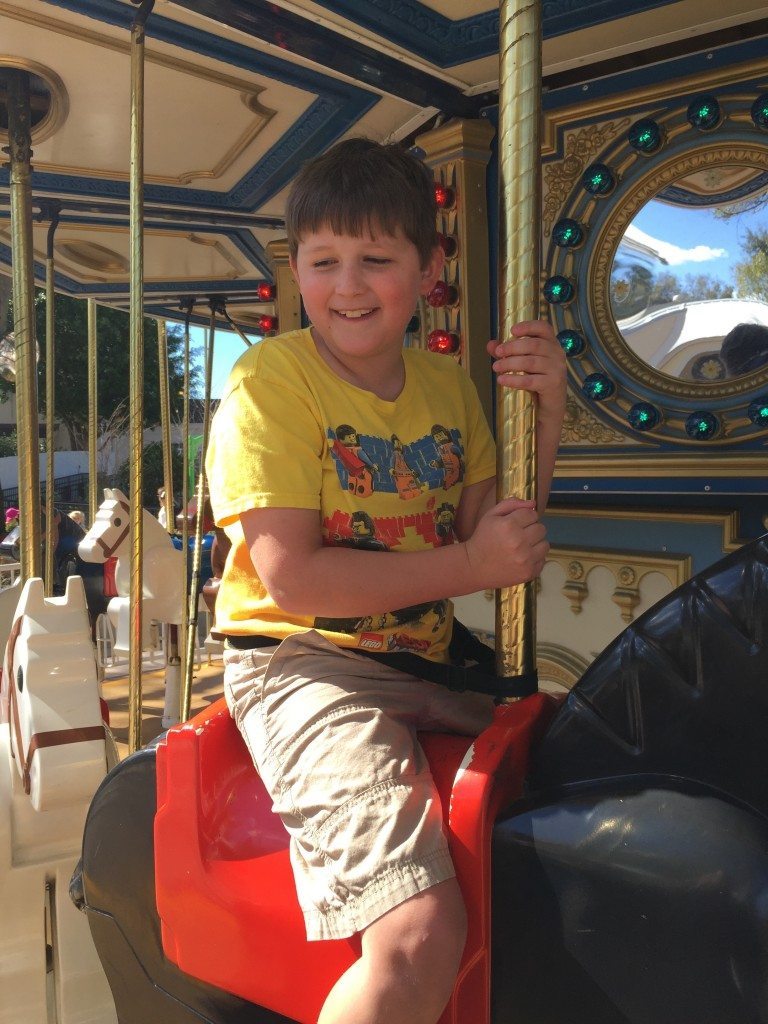 derek took hazel back to duplo valley, and anna and i went back to ride the dragon, this time with isaac, who "overcame his fears" by riding the "project x" rollercoaster in lego technic land. i attempted a selfie on the way up, but it was terrible. after the dragon, we rode this spinning ride (bleh). i did manage a selfie this time.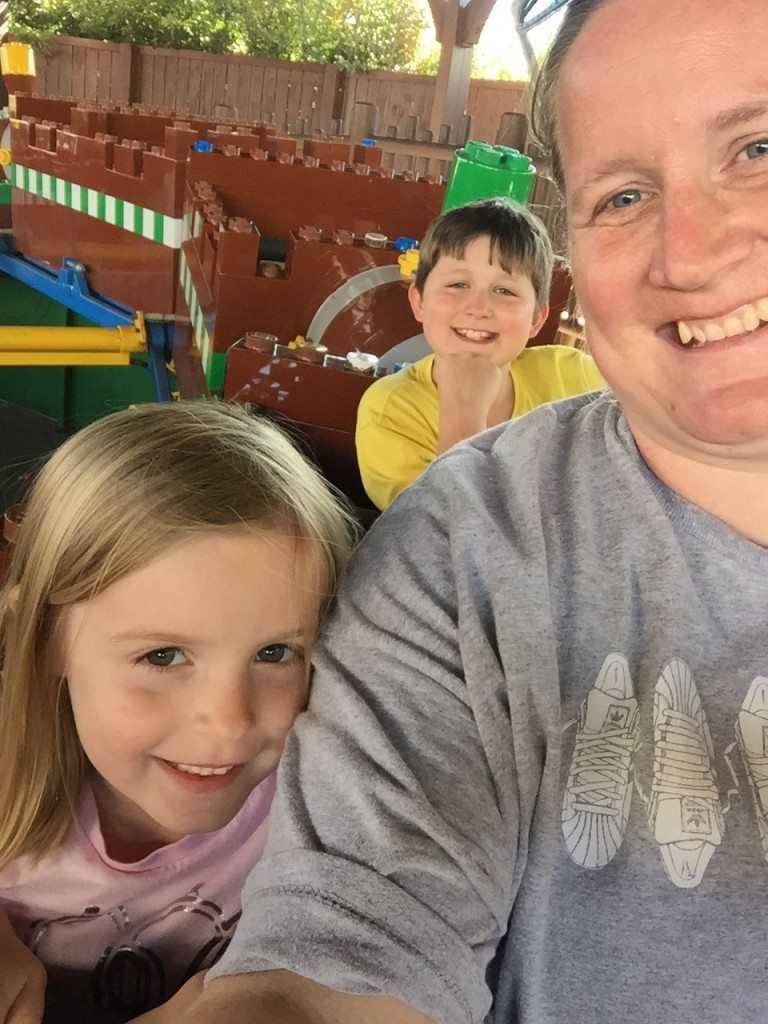 arms up.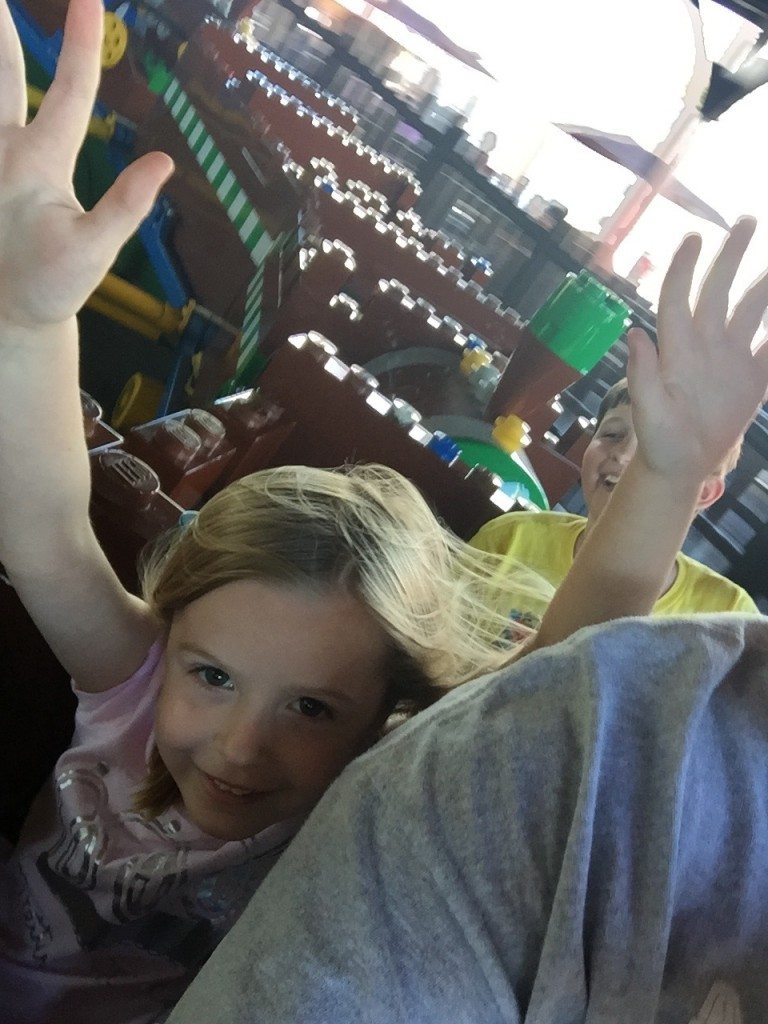 prisoners.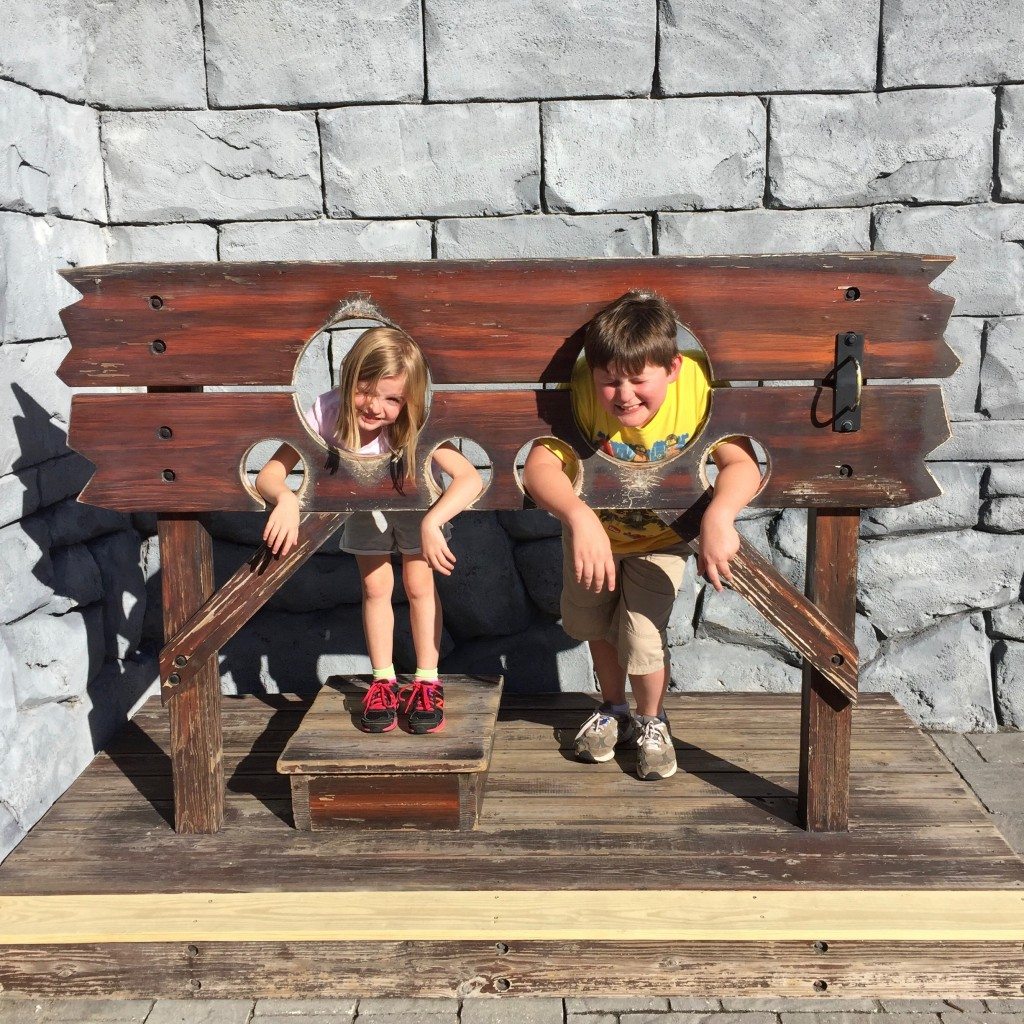 i dropped off my phone and anna to hang with derek and hazel at the spray park, while isaac and i went to the lego chima section to ride a stupid ride the gets you totally soaking wet. the worst part was, i could avoid the various waterfalls and such, by moving around in the boat, but i couldn't avoid the folks off on the side of the ride, armed with spray guns, who were happy to take aim at the mom who was clearly trying to stay dry. no phone. no pics. 🙂
back at the spray park, derek was taking lots of pics of the girls frolicking about.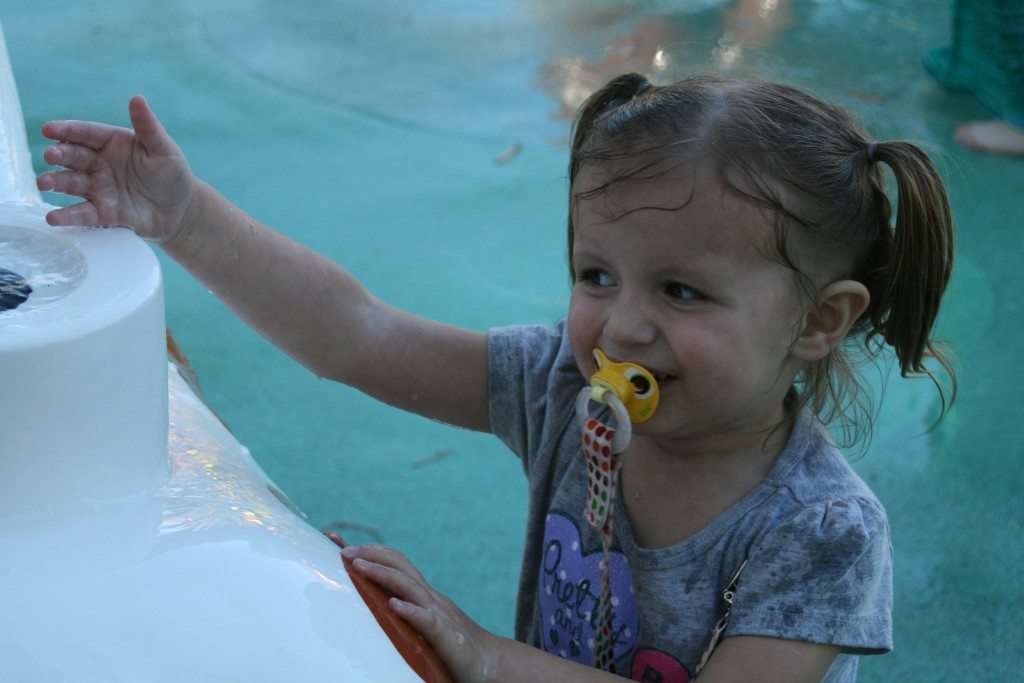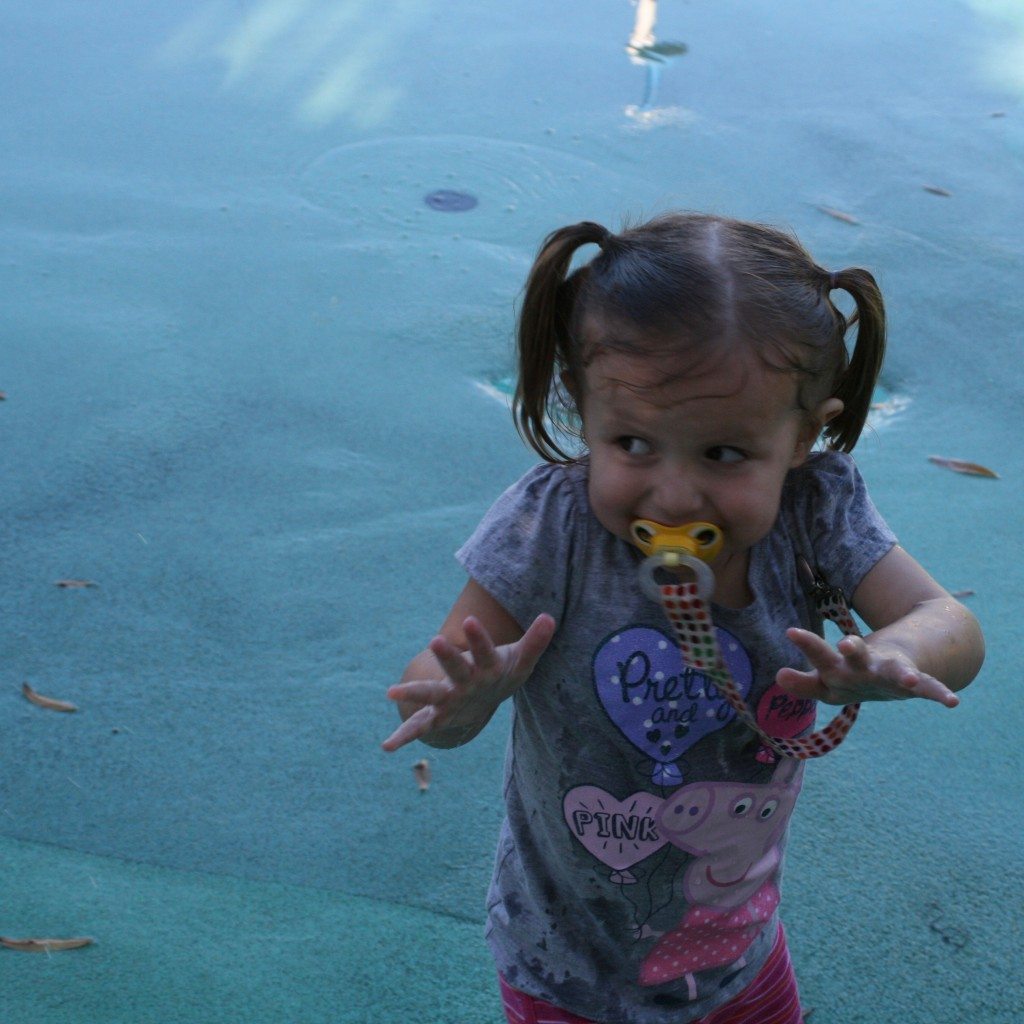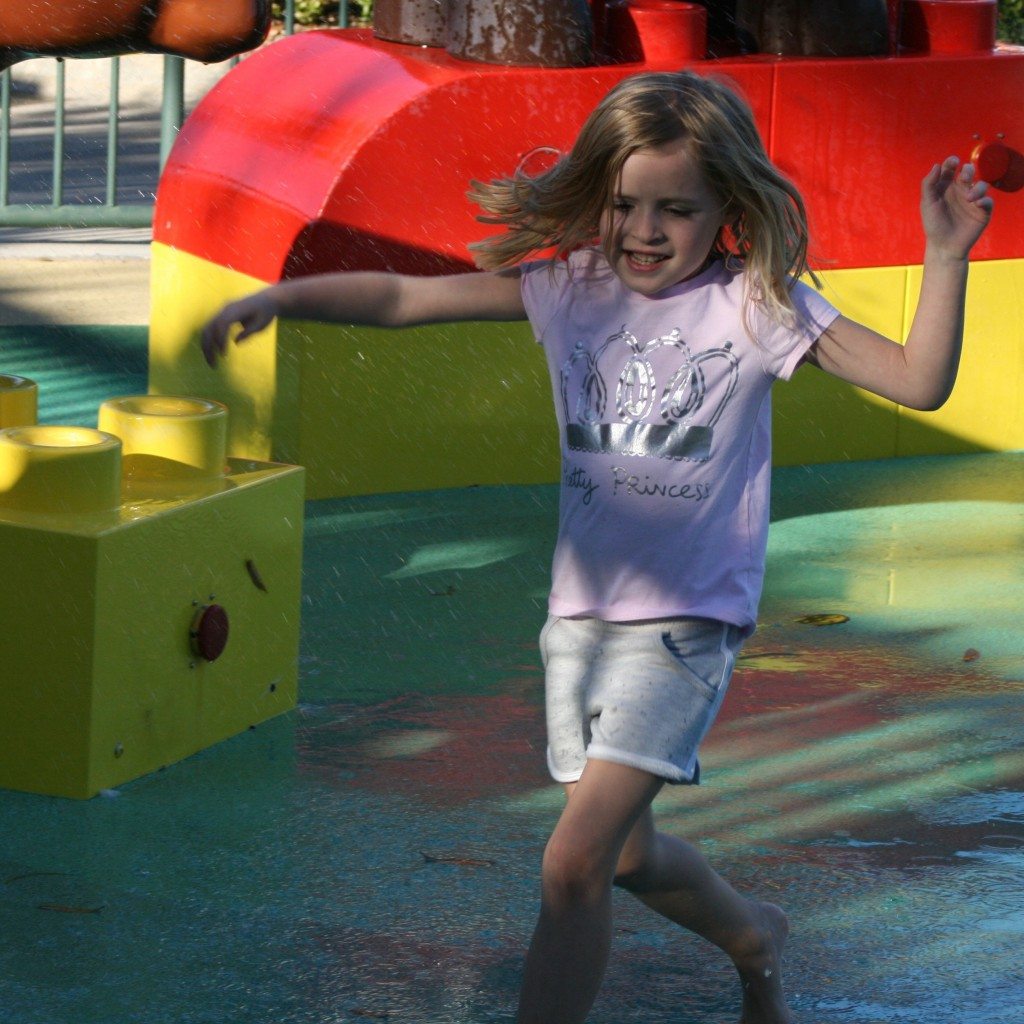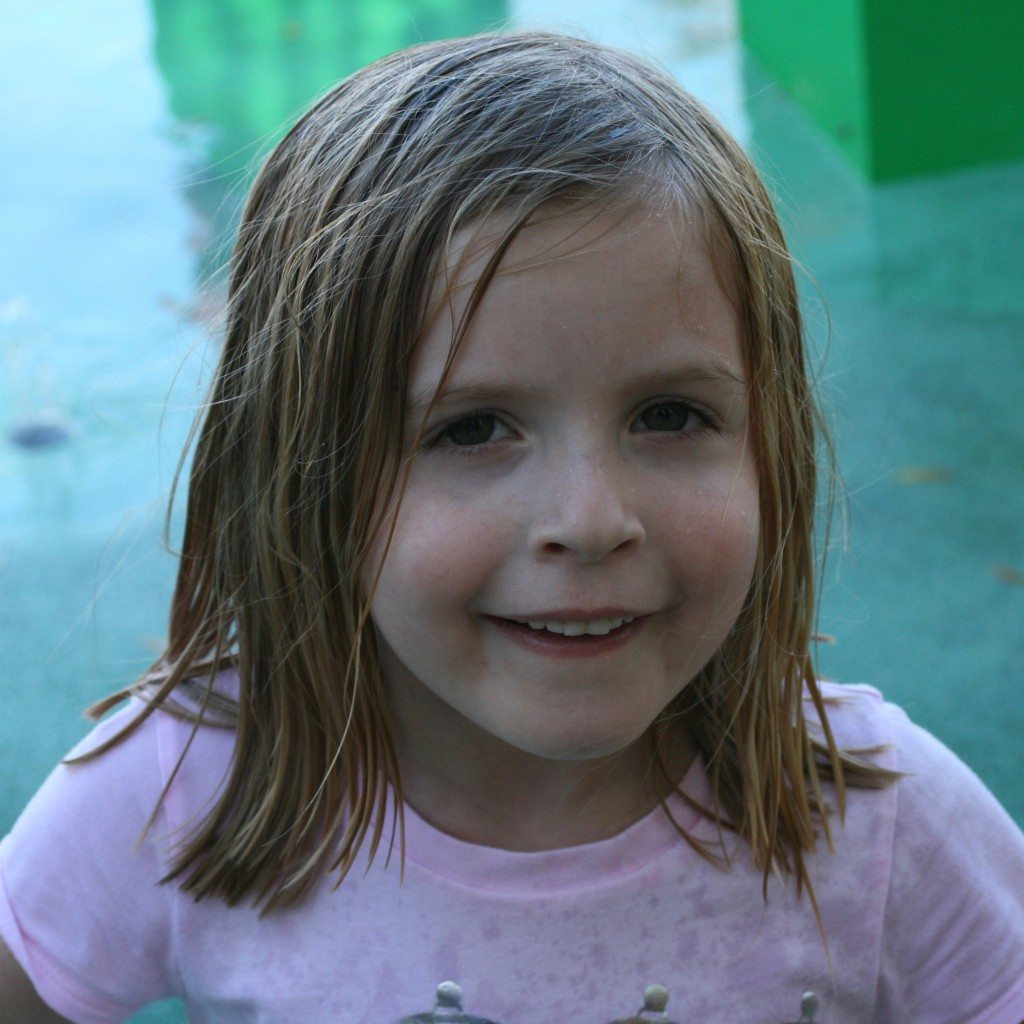 then, all of a sudden, at 5:00pm, all the rides shut down. apparently, legoland hours are 10-5. ha. hazel was super grumpy to not be able to go back on the train. also, she hadn't napped. so, things were a little touch and go.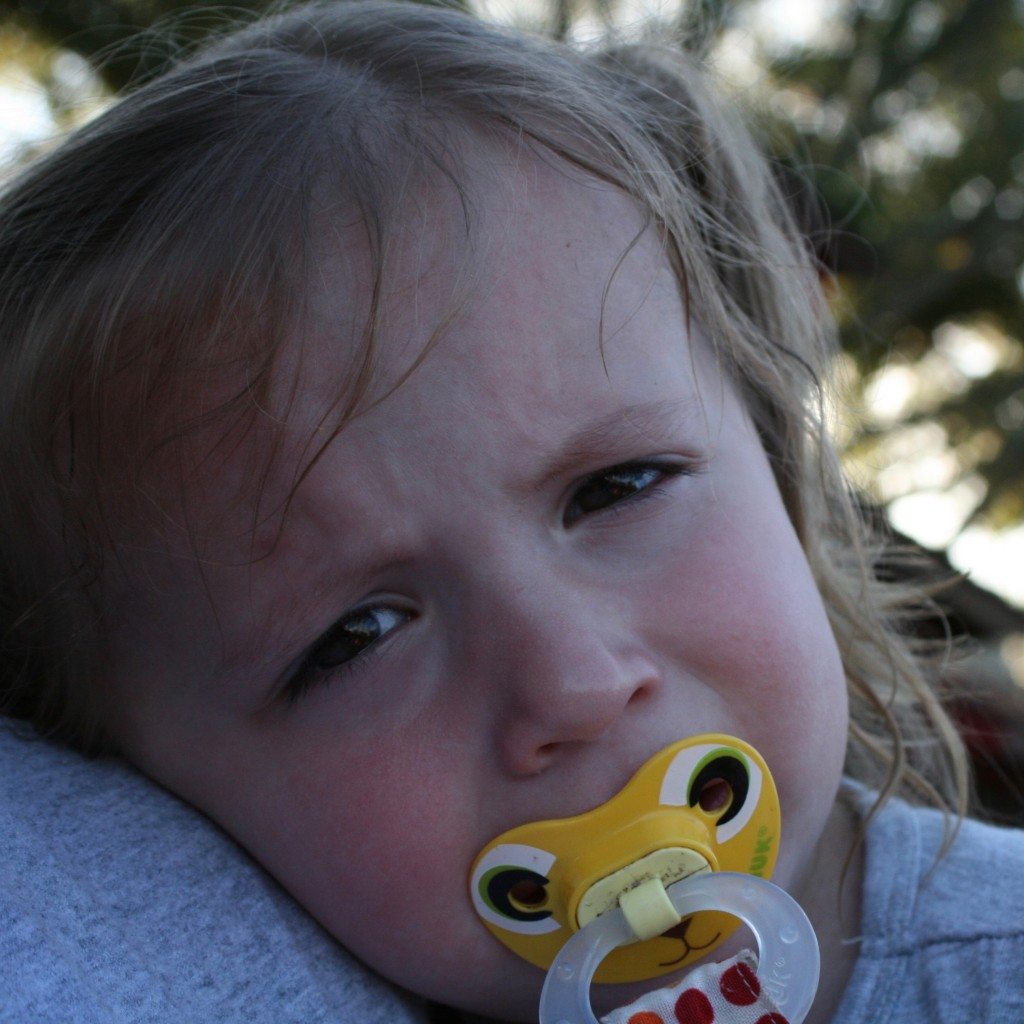 on our walk out, she didn't have a chance. poor kiddo.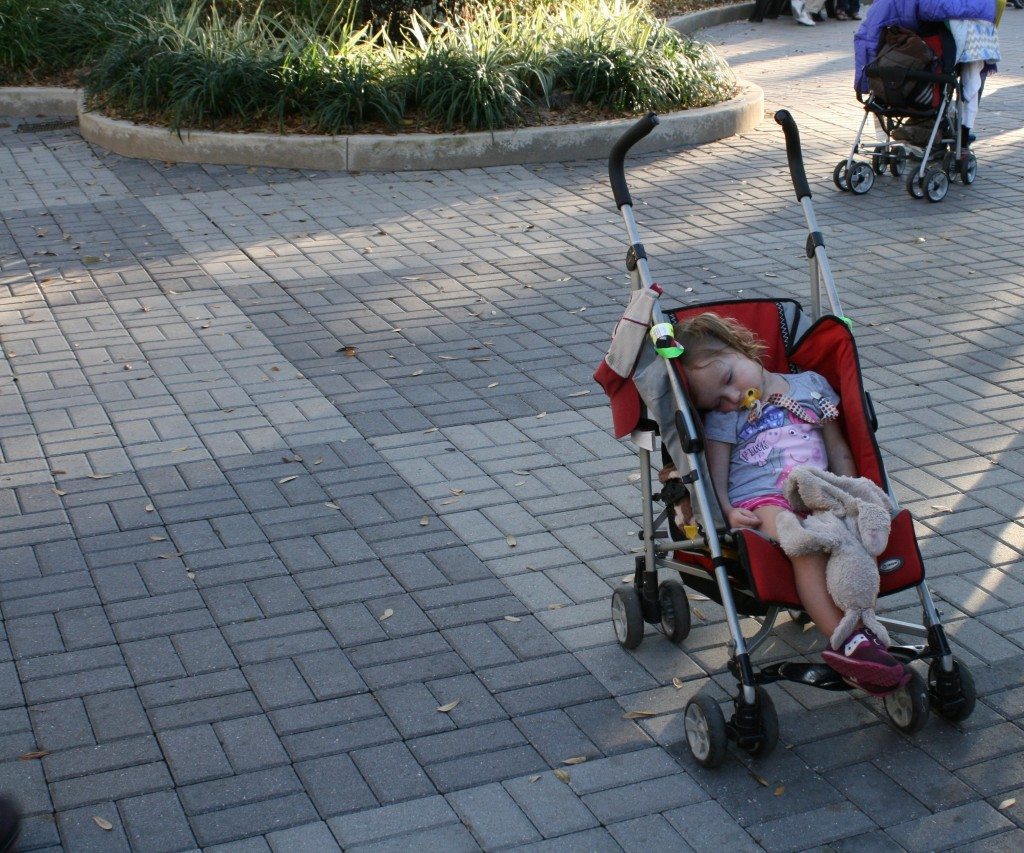 the stores were all open for another hour, so while derek took isaac to look around at some lego paraphernalia, i took anna to the minifigure exchange area. the night before, we had carefully picked out a baggie full of lego minifigures to exchange with legoland workers, but in all of the excitement, we didn't have much chance.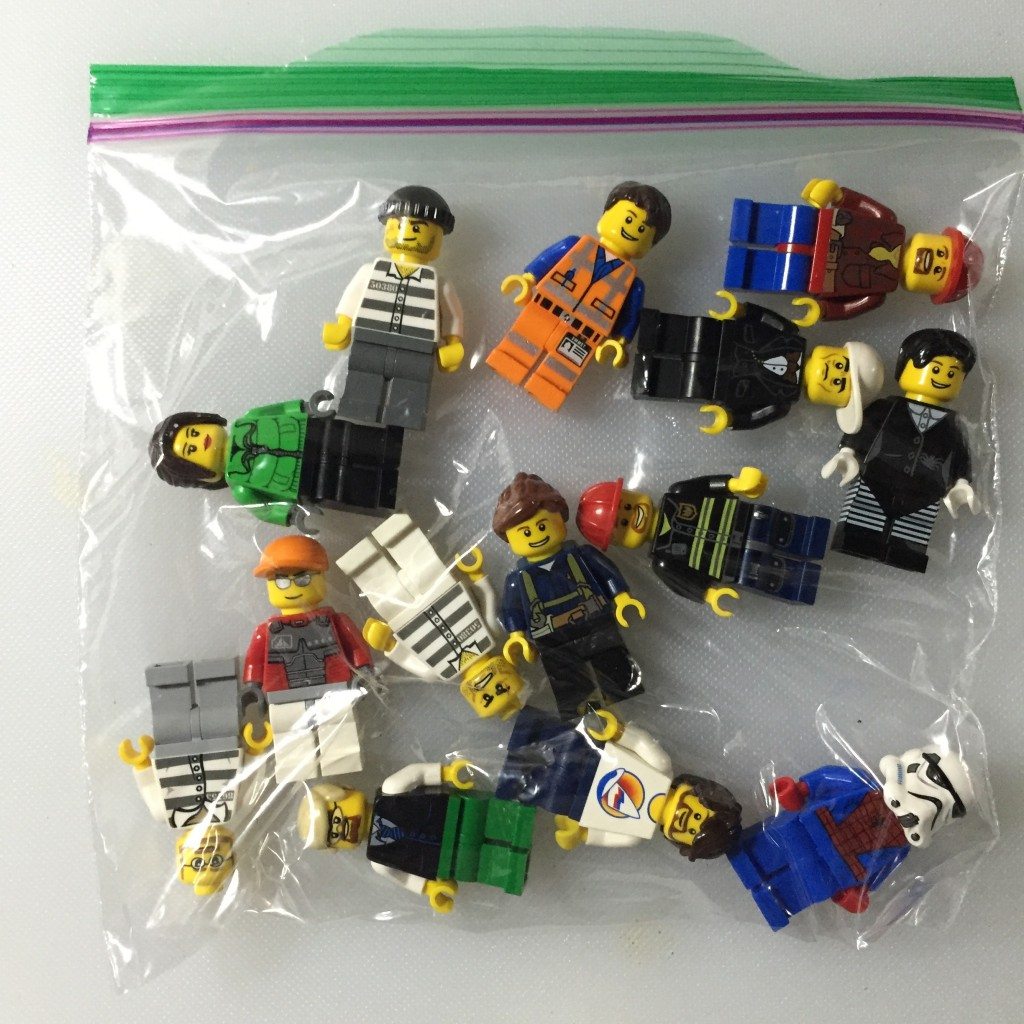 but at the massive minifigure exchange wall, anna made a few trades.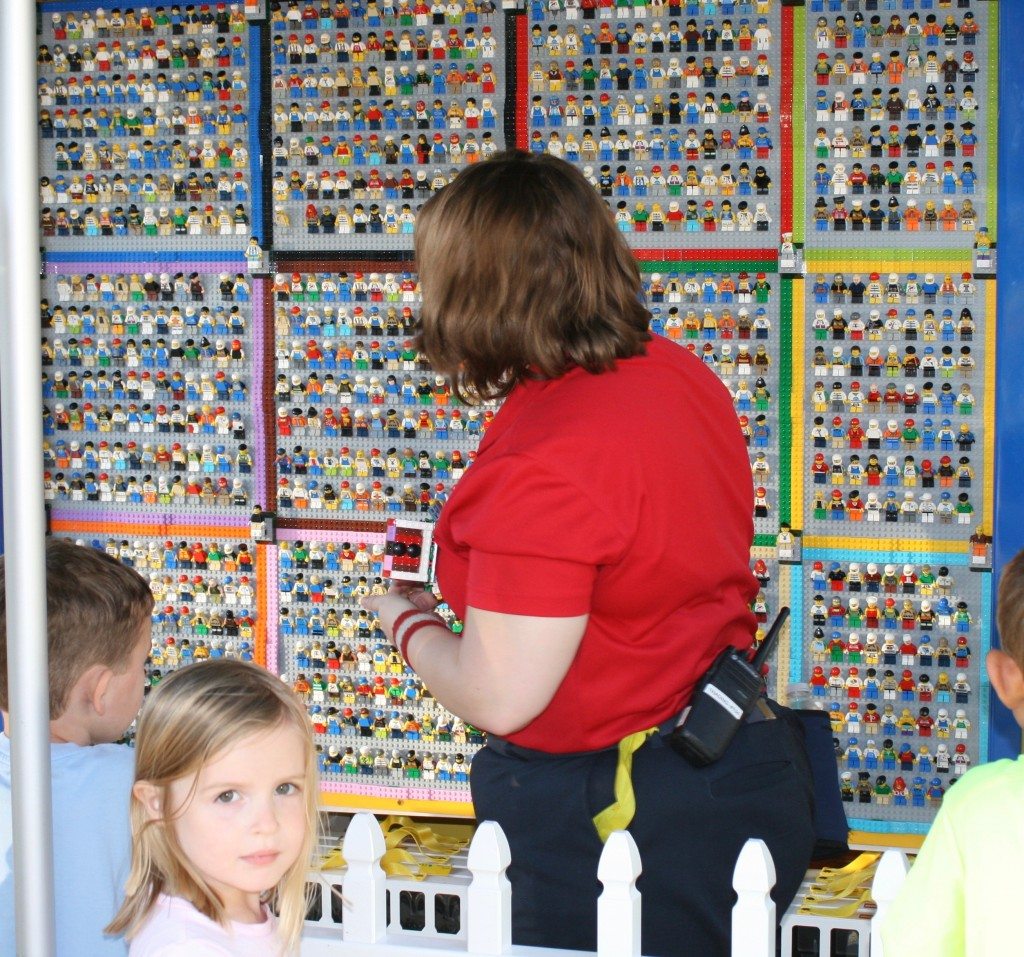 my last stop was to look at a pic of the kids at the photo center. i had already seen it when we got off the project x rollercoaster, and i had burst into tears and nearly purchased a 6×8 for $18. but, i HAD to show derek and we snuck a hijacked screenshot, which barely does it justice, but you can get the gist of it. terrified faces. and anna's hair.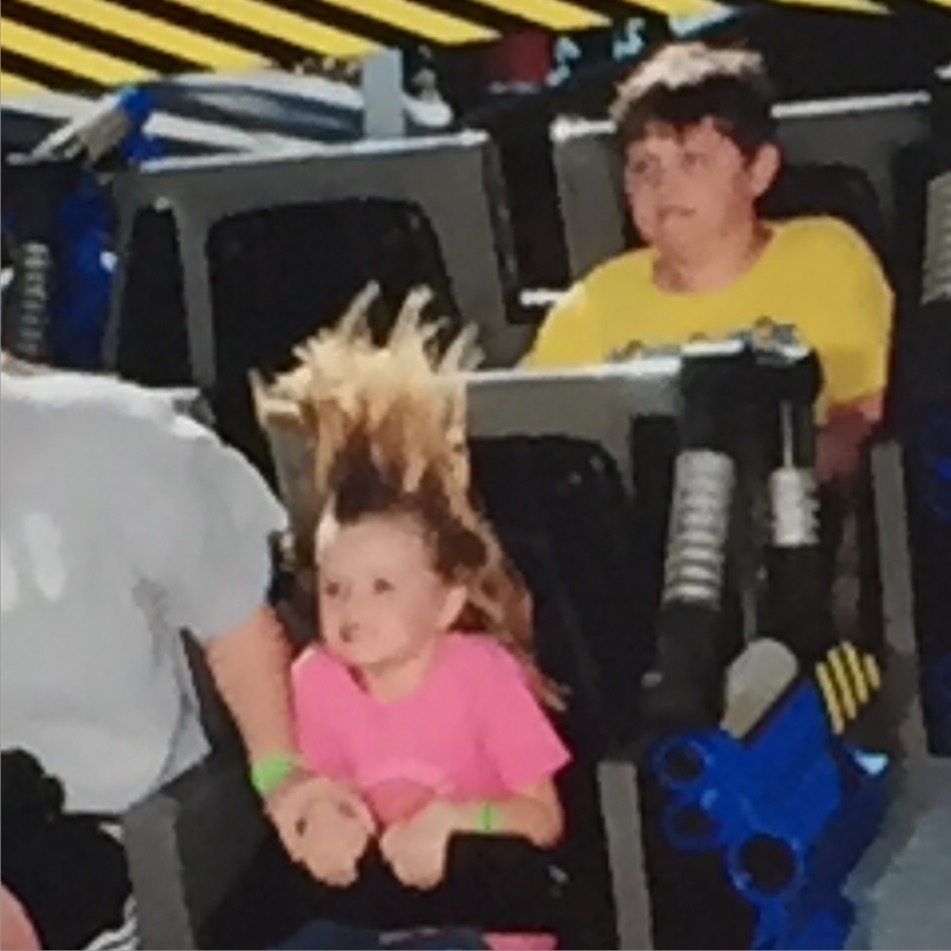 anyhow, we survived the day. got back to the rv. collapsed. and woke up, packed up, and got on the road to our next stop: st. pete.