yesterday, father's day, we hit up our first national park on the lidbom rambling road show. we are only about an hour from cuyahoga valley national park, so after a big fat breakfast, we loaded up our bikes and the kids and snacks to check it out.
a couple of family pics before our adventure…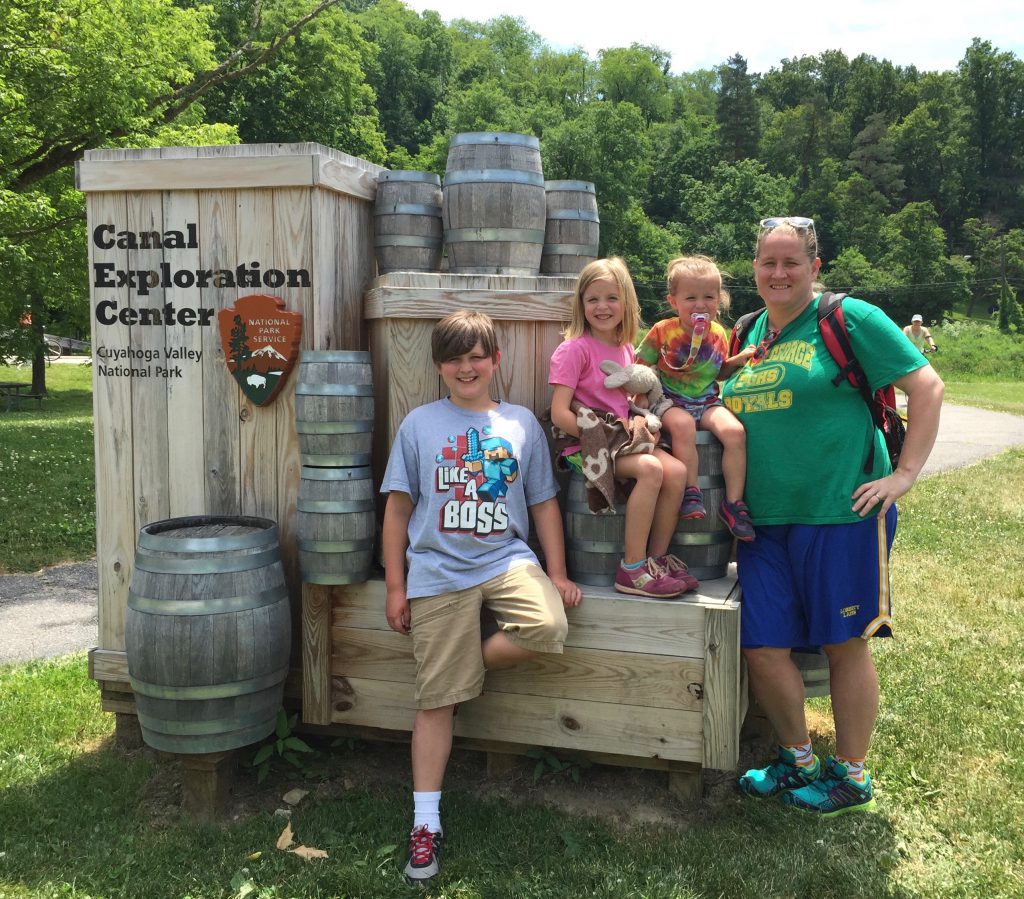 a selfie by derek. (the "best family selfie we've ever taken" according to derek.)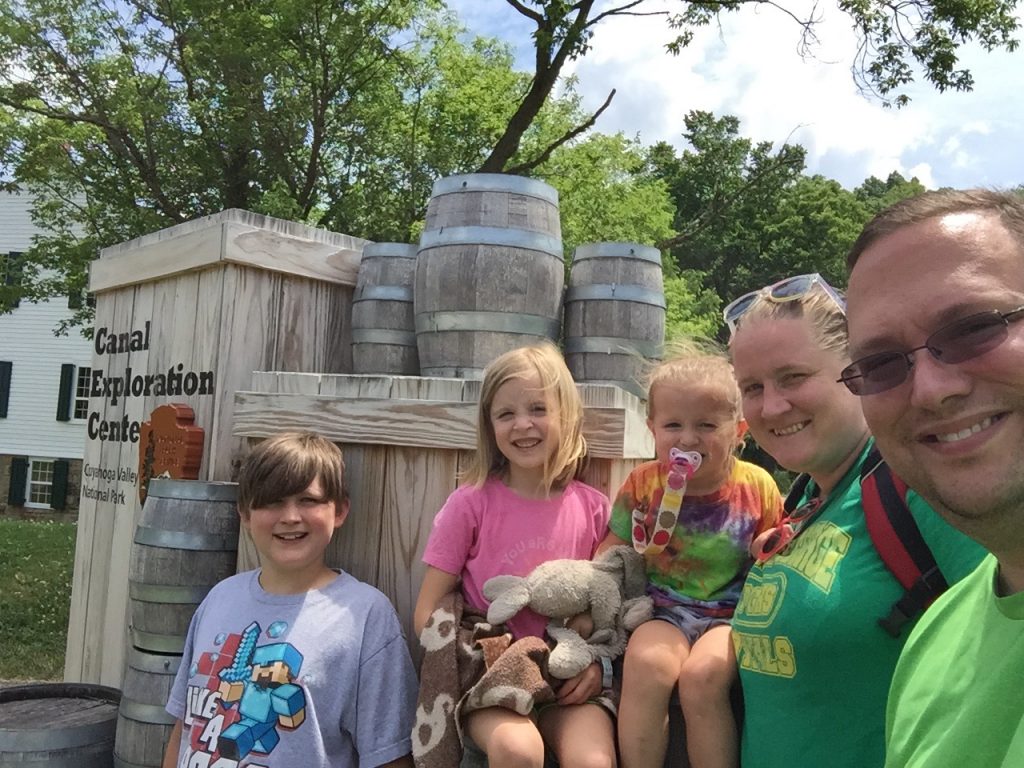 we arrived in the middle of the ranger doing a demonstration of how the lock worked. i think they would have been more interested if we had been there from the start.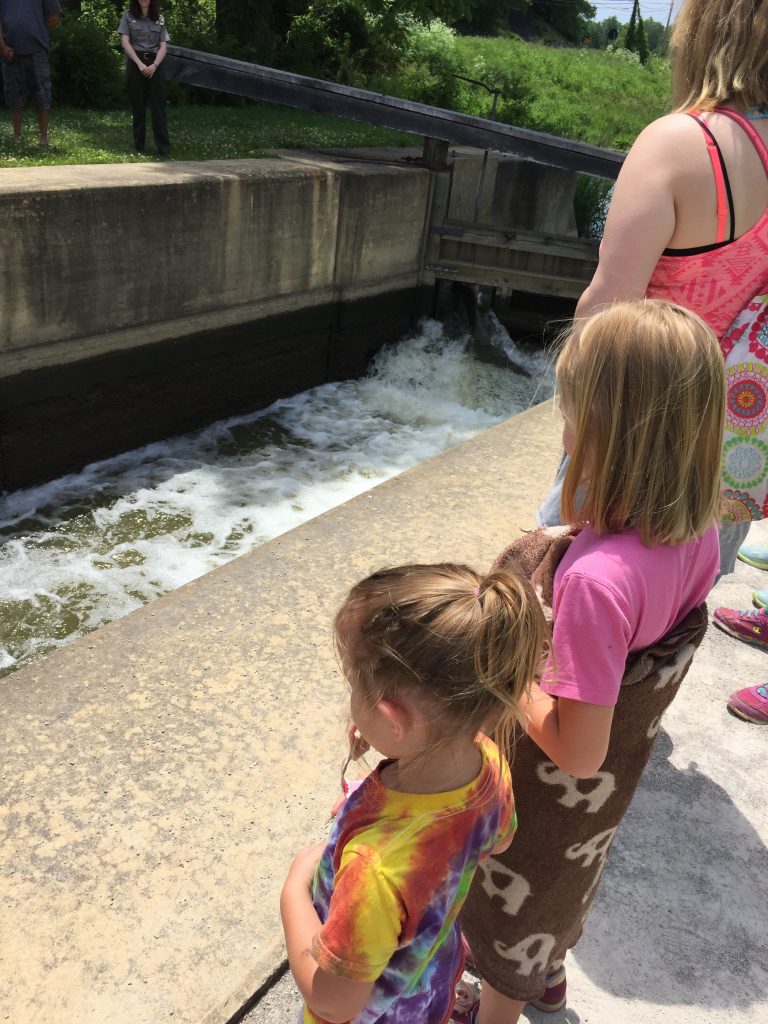 we went into the canal exploration center, to pick up some national parks passports and get the booklets for the kids to start working on their junior ranger badges. anna is definitely interested, but it's a little above her reading comprehension level. isaac is not very interested, but it's exactly in his reading comprehension level.
anyhow, we came to bike, so we got to it… the plan was to ride along the ohio-erie canal tow path. you can ride along and then stop at one of the train stations for the cuyahoga scenic railroad, pay $3 a person, and load your bike up and ride the train back to where you started.
this was the view behind me. poor little anna on her tiny bike, peddling away. hazel, cruising in the trailer. and derek trying to teach ike about proper bike etiquette and how to not get his chain all tangled up by switching gears non-stop. 🙂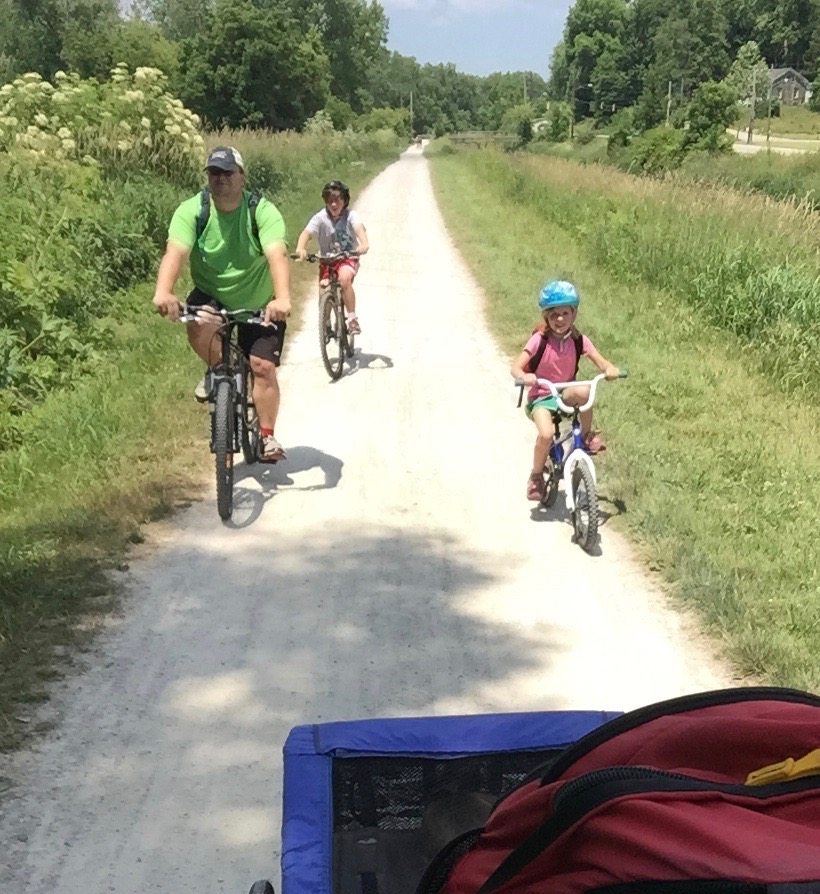 we made it about 3 miles, when anna hit a wall. we found some shade, ate some apples and began working on the junior ranger badges. 🙂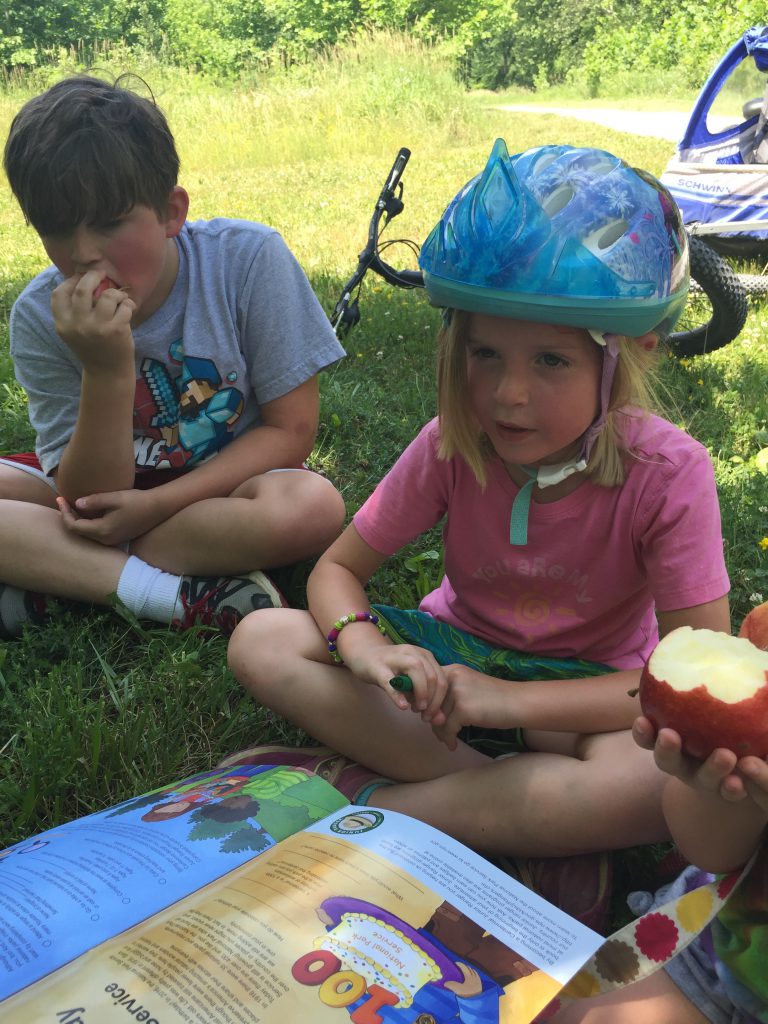 it was another two miles to the next train stop, so derek carried anna's bike for a little way, while she rode in the trailer with hazel. just before we got to the next stop, she hopped out and made a go of it, which made for this cute pic. and spared derek from having to carry her bike any longer. and lightened my load by 40 pounds. for the time being.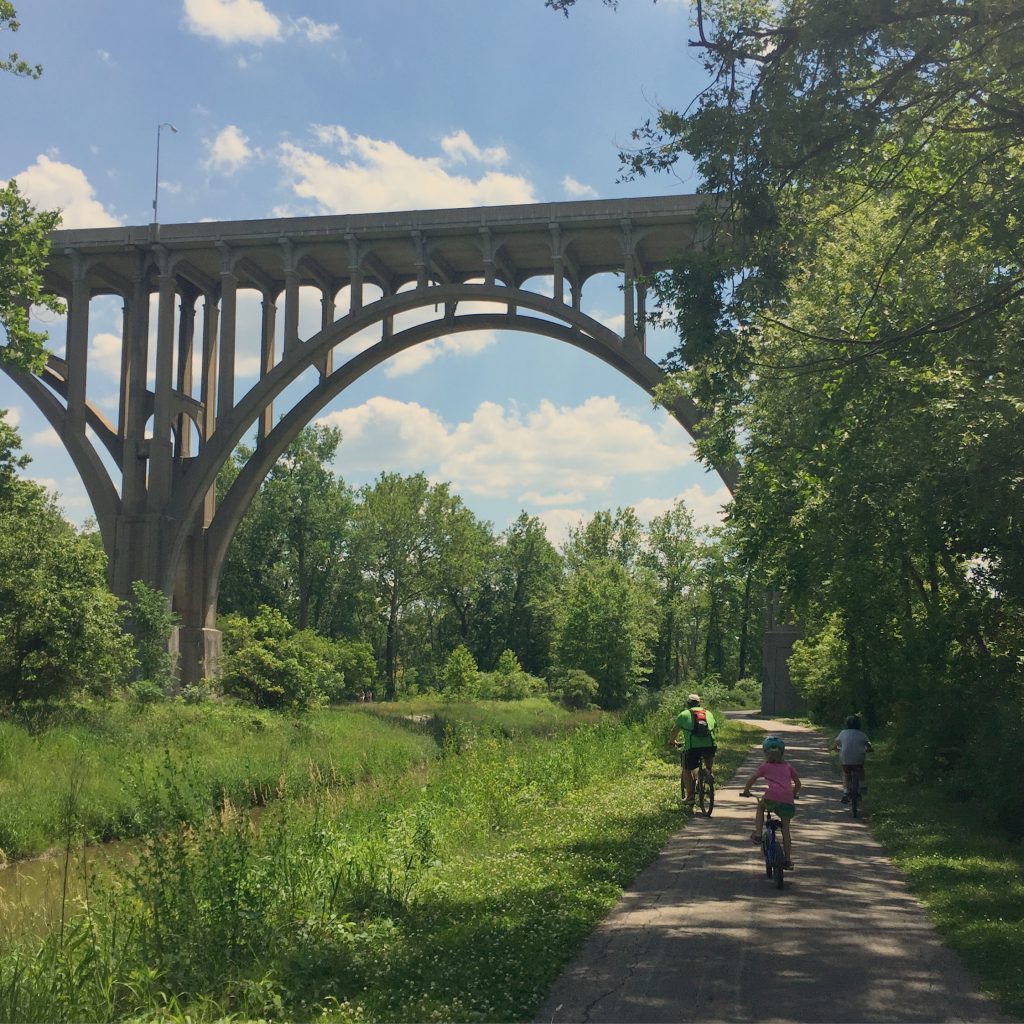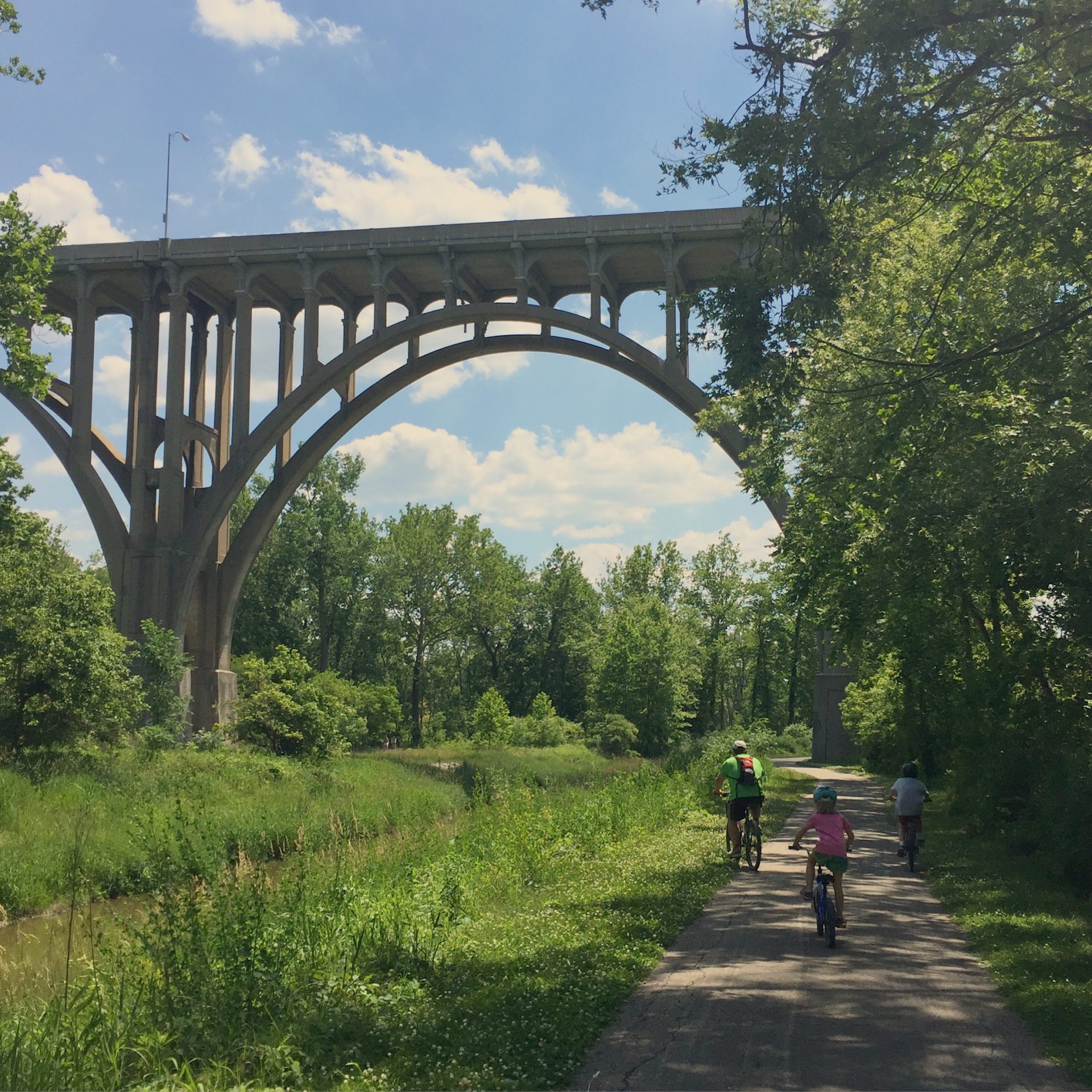 more scenery.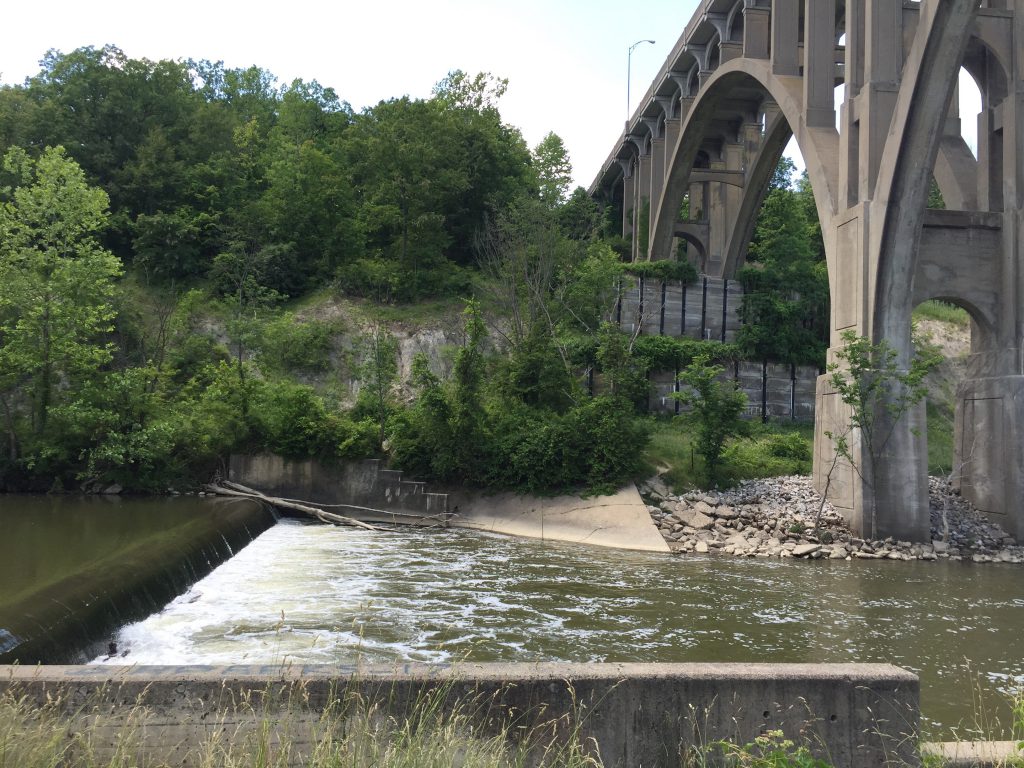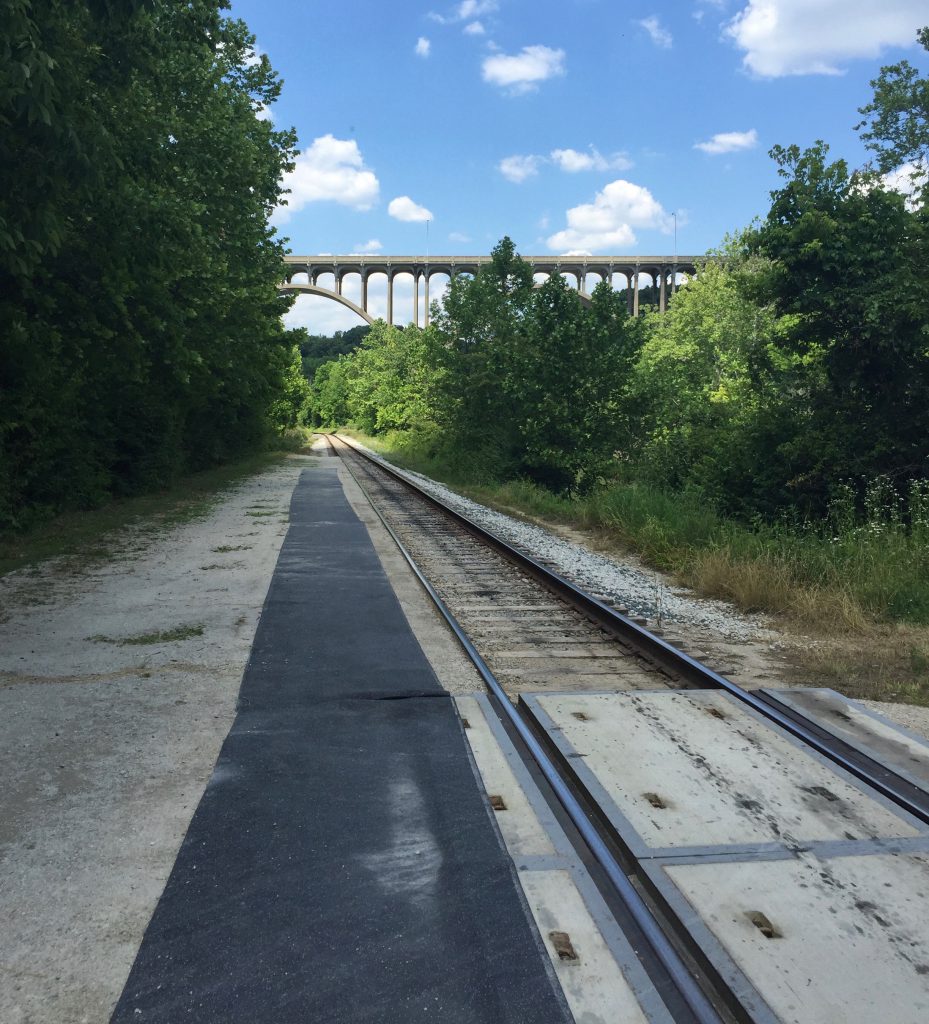 at the train station, we realized the trains didn't run as frequently as we'd hoped. it was an hour and a half until the next train. or we could ride 4 miles up to the next station, where the train arrived fifteen minutes sooner. but it would take us a good 45 minutes to get there, we figured. or we could ride 5 miles back to our start. so many options. and we had to consider super tired anna.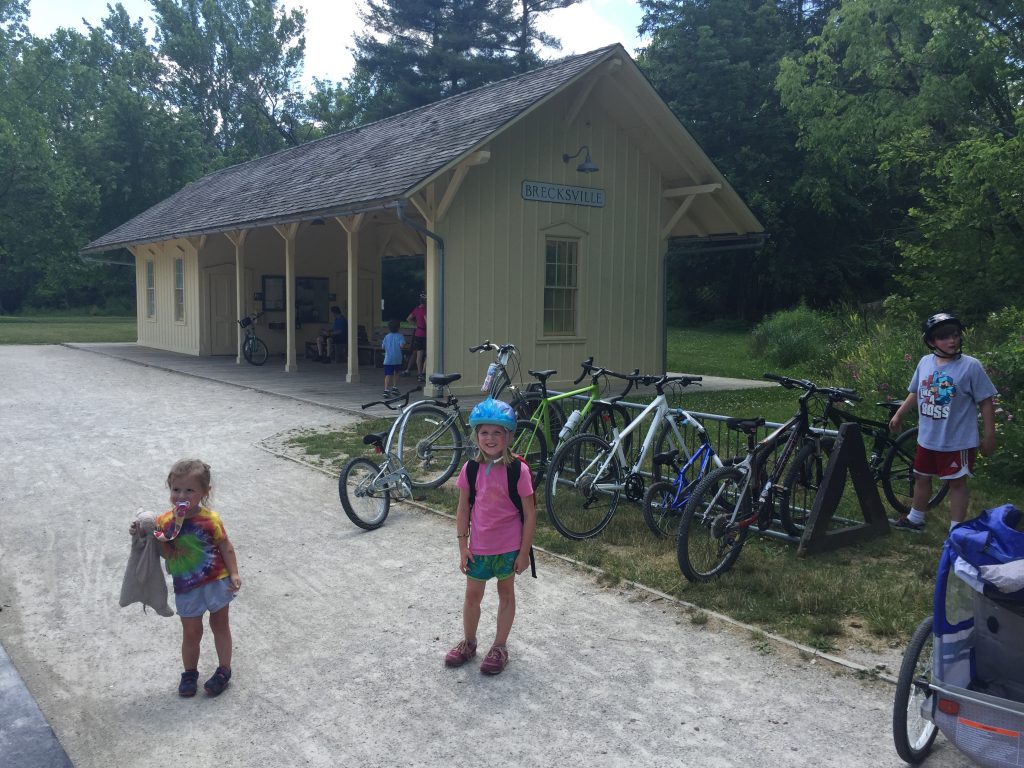 we decided to ditch anna's bike at the station, and i pulled both girls 4 miles to the next station. if no one stole our 16″ kids bike, we would pick it up when our train stopped there on the way back from the next stop. am i making sense?
the next two miles were smooth. then anna and hazel started bickering. and i was pretty tired. and it was hot. and i was grumpy. and i have no pictures during this leg of the ride because all i wanted to to was get off the bike and sleep. finally we arrived at the boston(?) train station, where were also able to buy some ice cream, go to the bathroom, and pick up some commemorative items.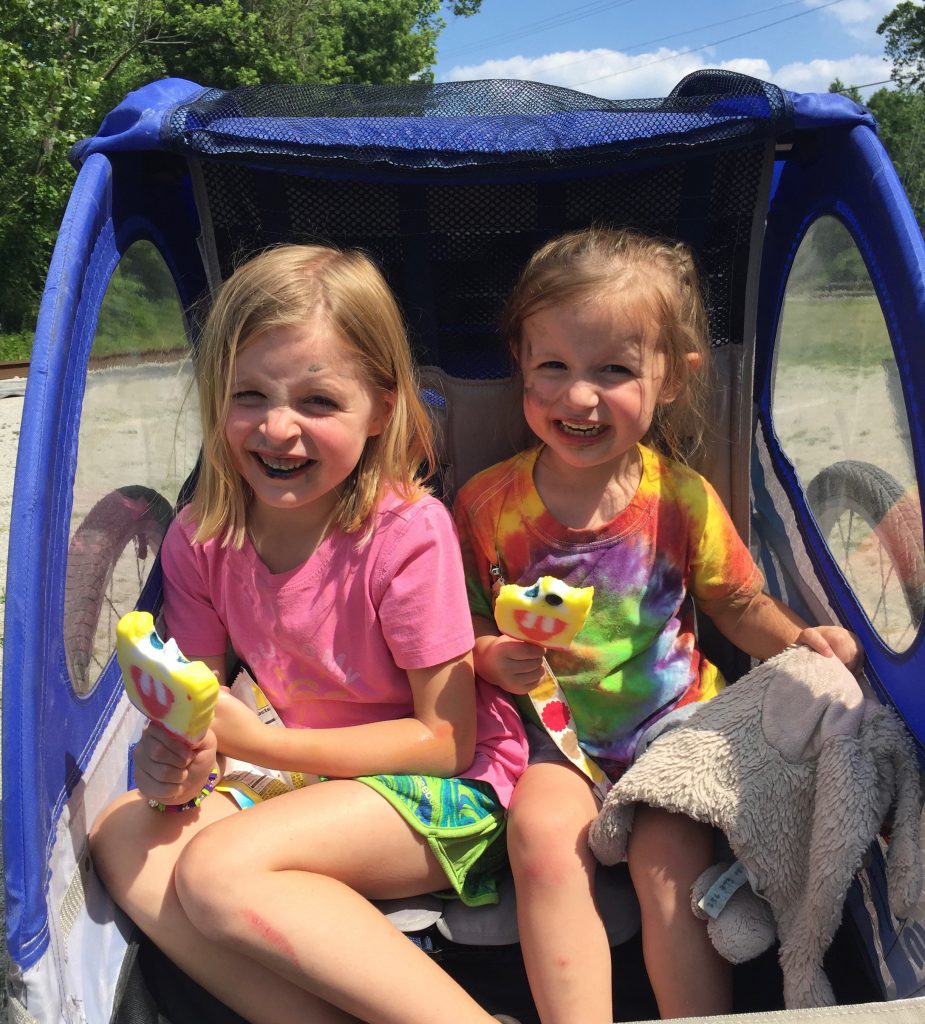 then, we waited for the train. no one was more excited for it to arrive than hazel. 🙂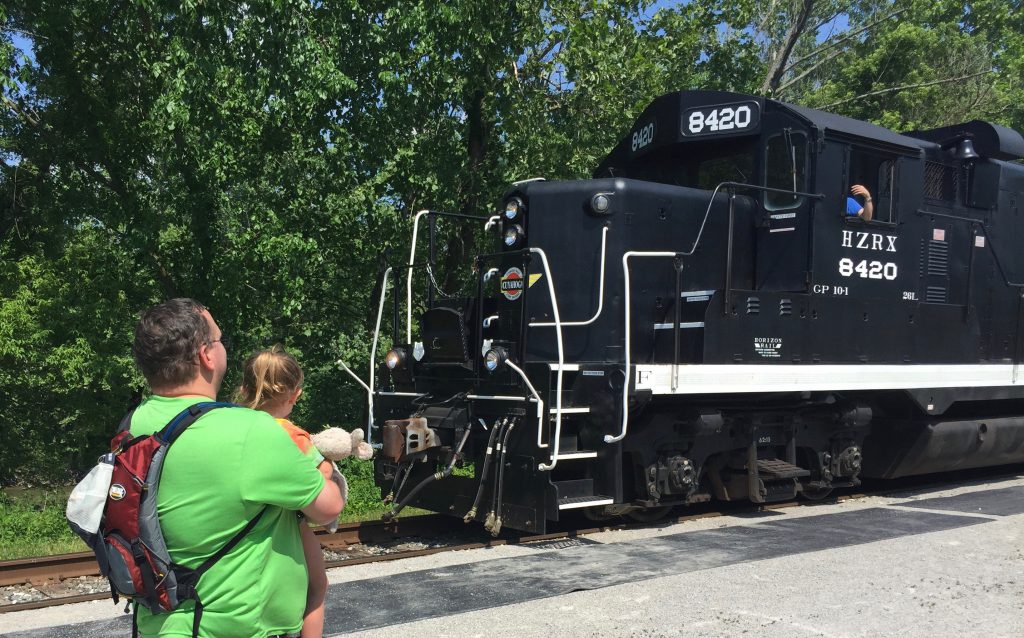 train riders.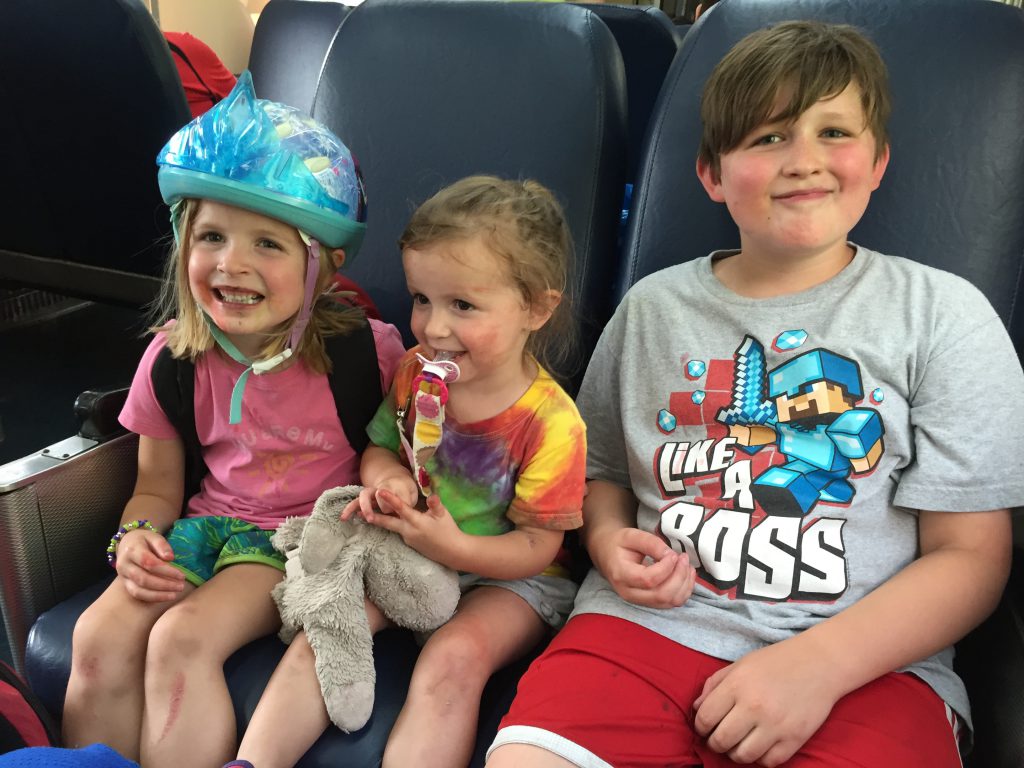 pic by ike.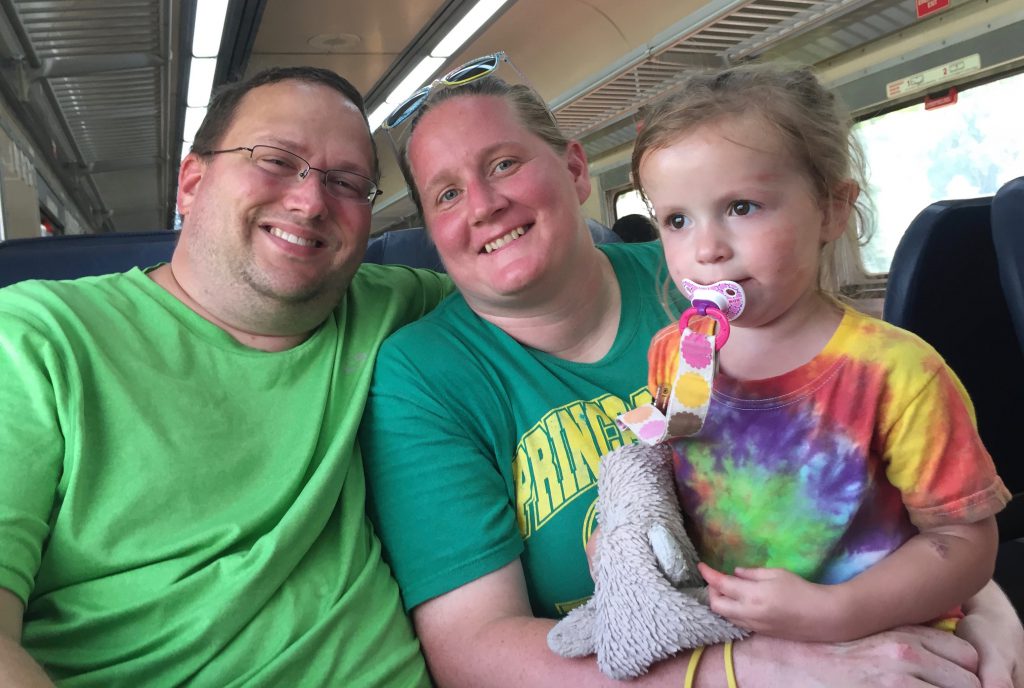 anna's little bike was still at the station we left it at. and we made it back to our starting point. where we still had to ride a bit to get from the station to our car. soooo. tired. jelly. legs.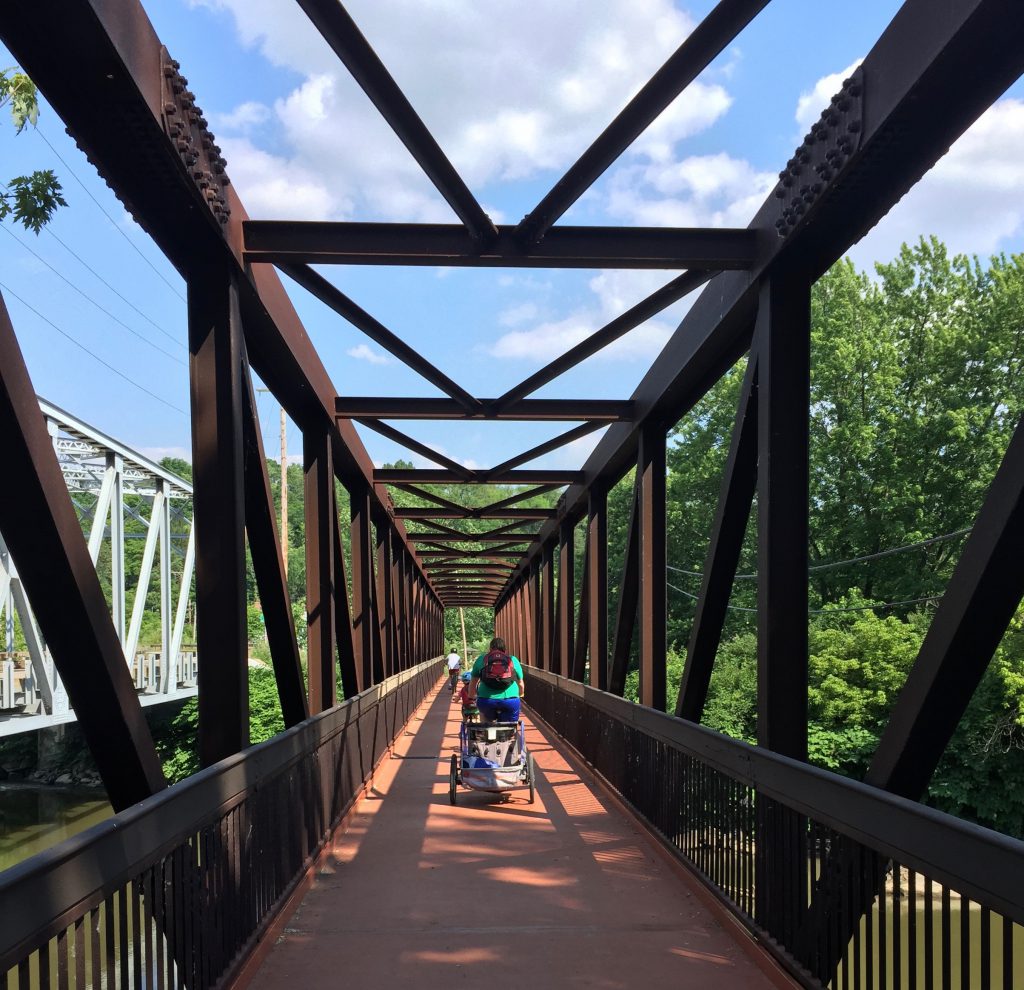 we were all pretty much starving, so we went to the first place we found, quaker steak and lube. AND the daily special was $1.99 kids meals. that's like the jackpot for us. then, full bellied and exhausted, we drove home. hazel was the first to go…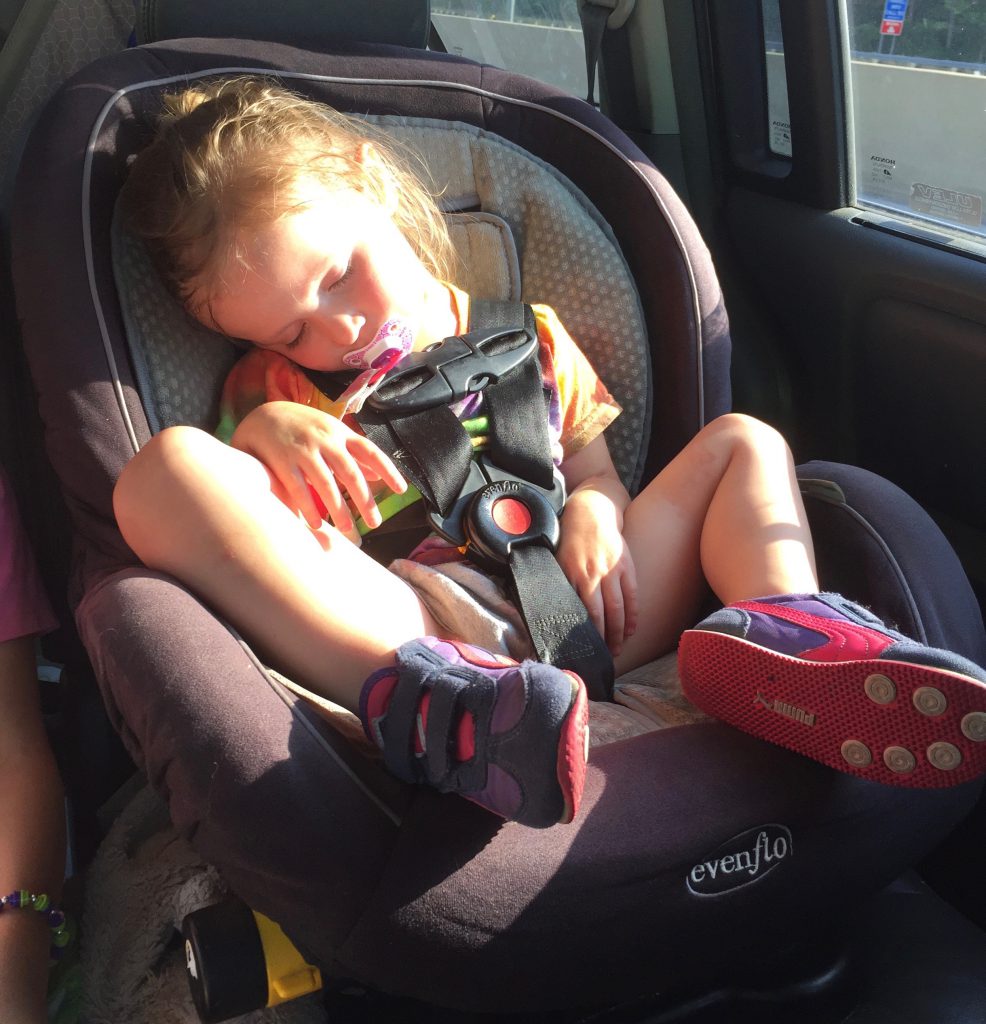 and then isaac, who NEVER day sleeps.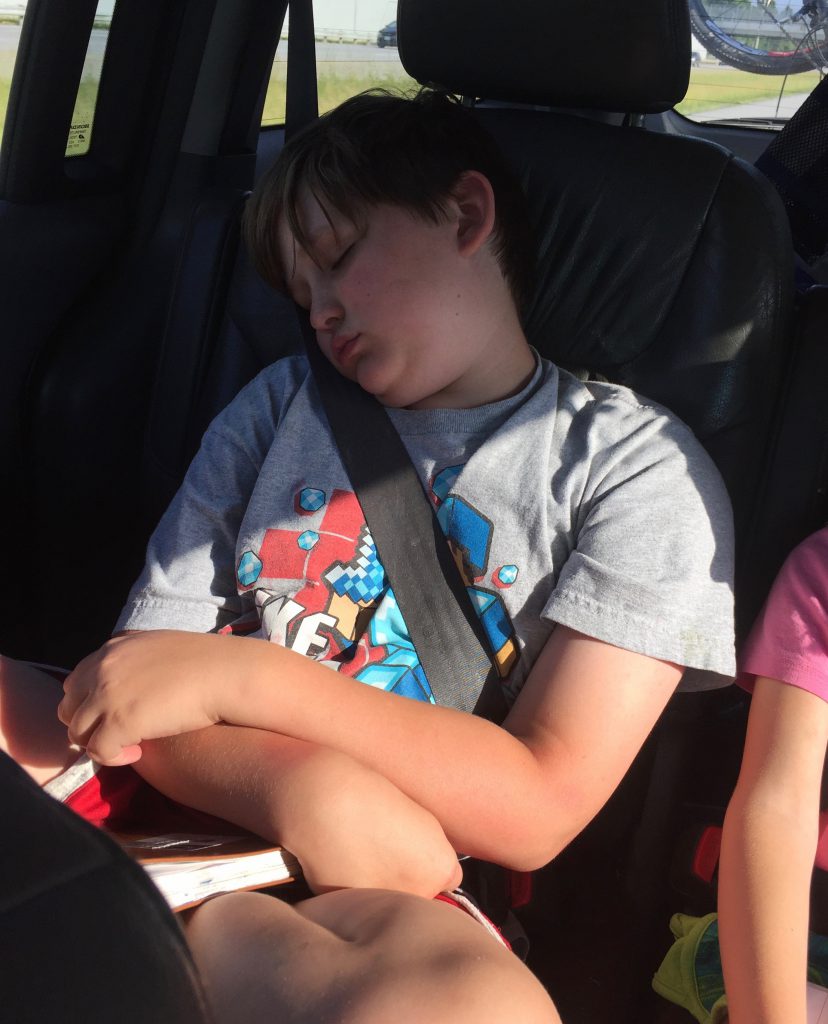 anna was pretty pleased with herself that she was the only one awake.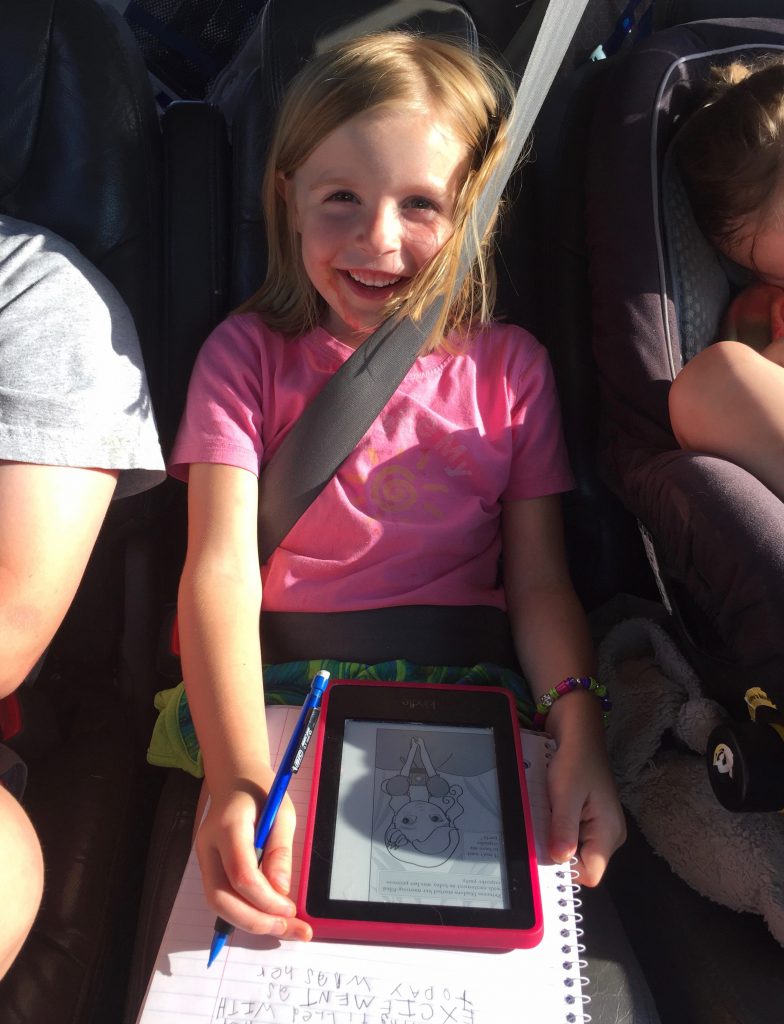 and that's the story of our first national park trip.
hopefully, we will be able to visit many more in our travels.
the end.