at first glance, we thought our trip to ohio would be sort of boring. our site seemed to be in the middle of nowhere. we were mostly just trying to get a few free weeks in our network of rv parks that we are members of (thousand trails).
anyhow, on our first day, we did a bit of housekeeping. groceries. cleaning. settling in. and the kids started taking a typing class. anna is a fan. ike is not.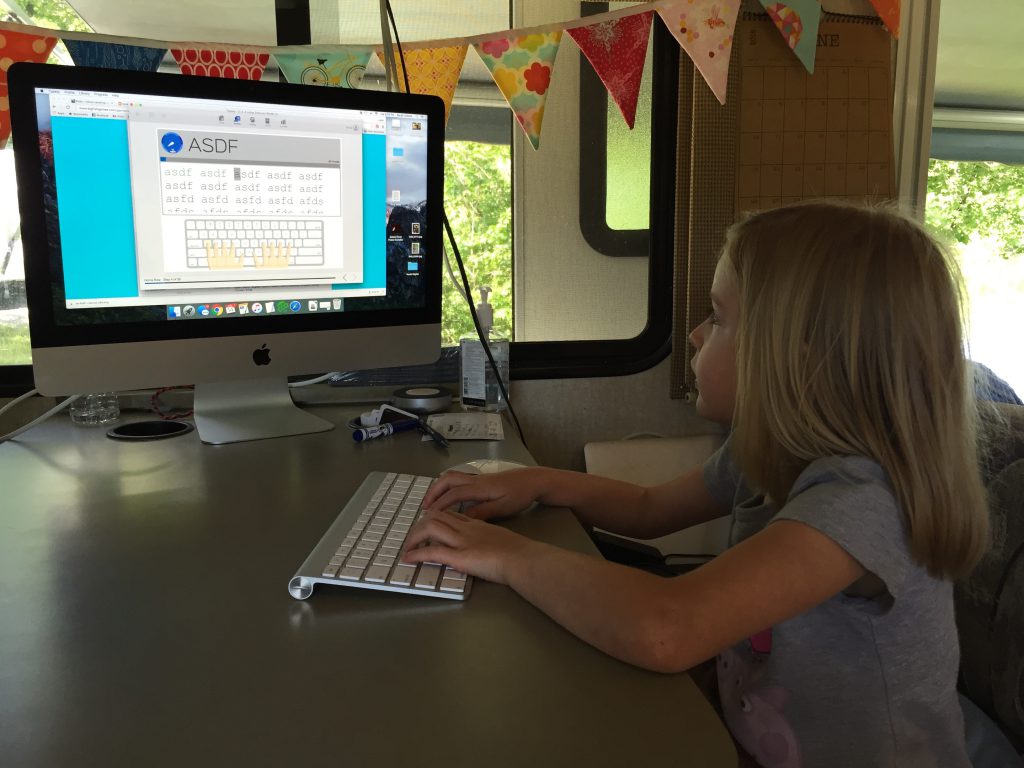 after a bit of research, i learned that there are like 18 historic covered bridges in the county we are staying in. there are a couple of guided tours, but we found a map online and went on our own tour of a few near our campsite. this was the first.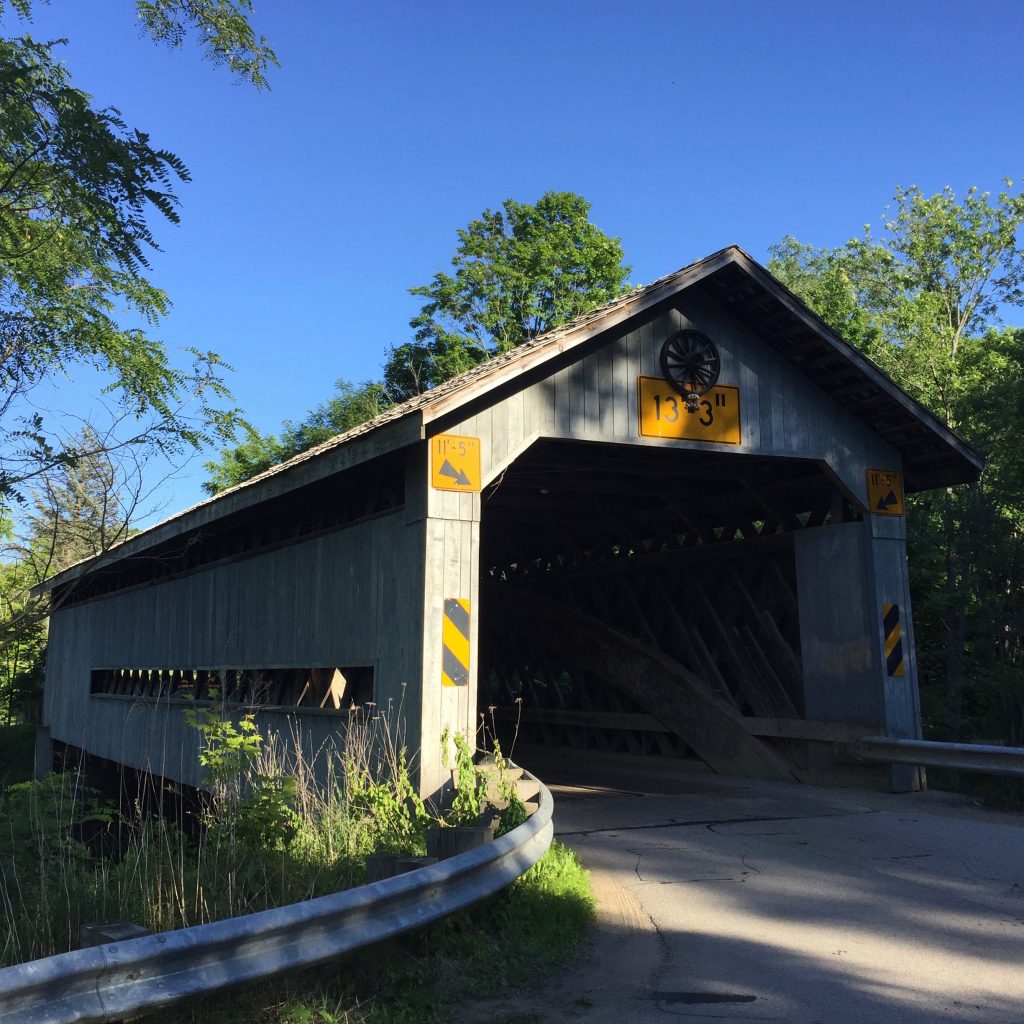 the second was actually not super impressive, so i took a shot out my window as we drove by and we made our way to the third, which was our favorite…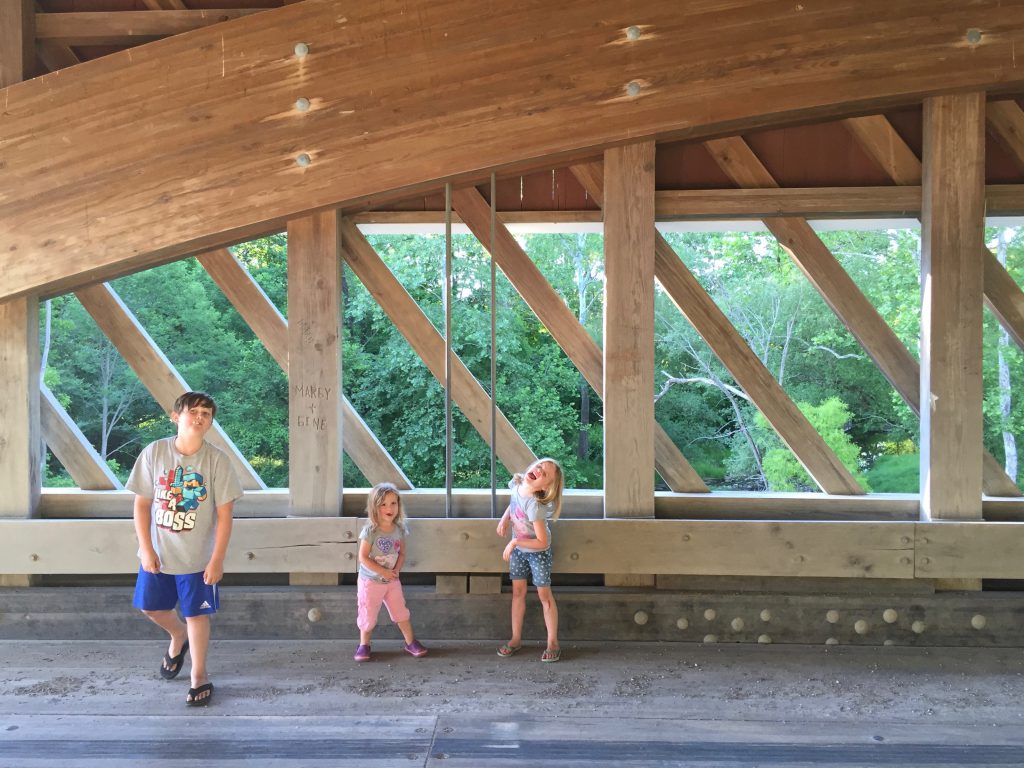 like a big old drive-thru barn.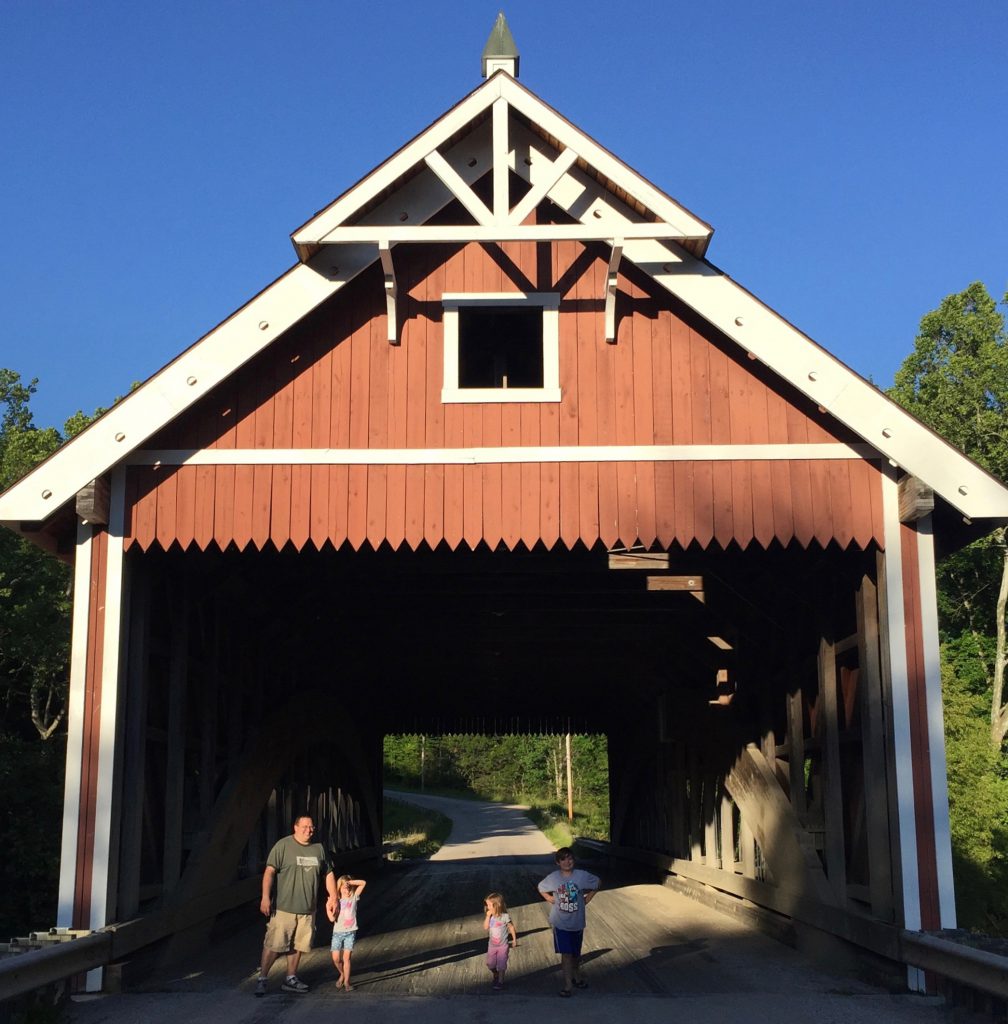 the campsite we are staying at is near jefferson, ohio, which is a strange little town. (i suspect all little towns are strange). (also, i have a very good friend from here. jessica, mom of annie and sadie, who i used to keep watch over for a short little stretch before i had hazel, is from jefferson).
anyhow. after we found the covered bridges, we came through town and i made derek pull over so i could take a pic of this cathedral "barn" quilt, in front of an old church.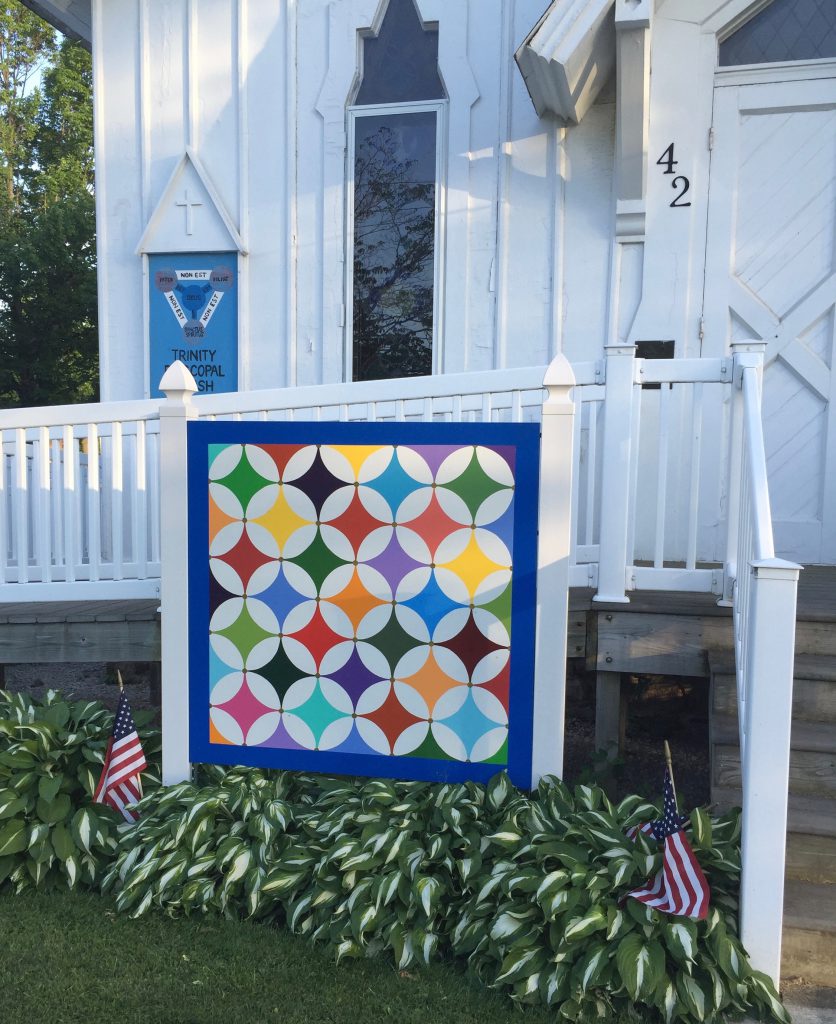 on day two, which i think was wednesday, we headed northeast to conneaut (pronounced "conny-ot") town park, for some beach time.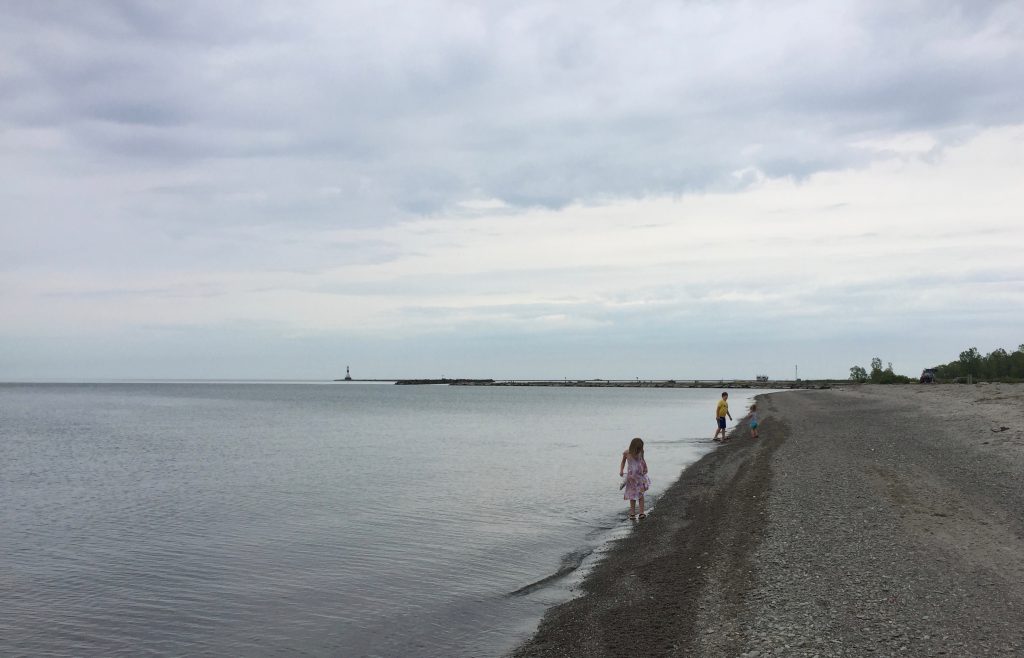 it was sort of gross. with trash and driftwood and dead fish. hazel was smitten with this tractor that was combing the beach for extra large drift wood.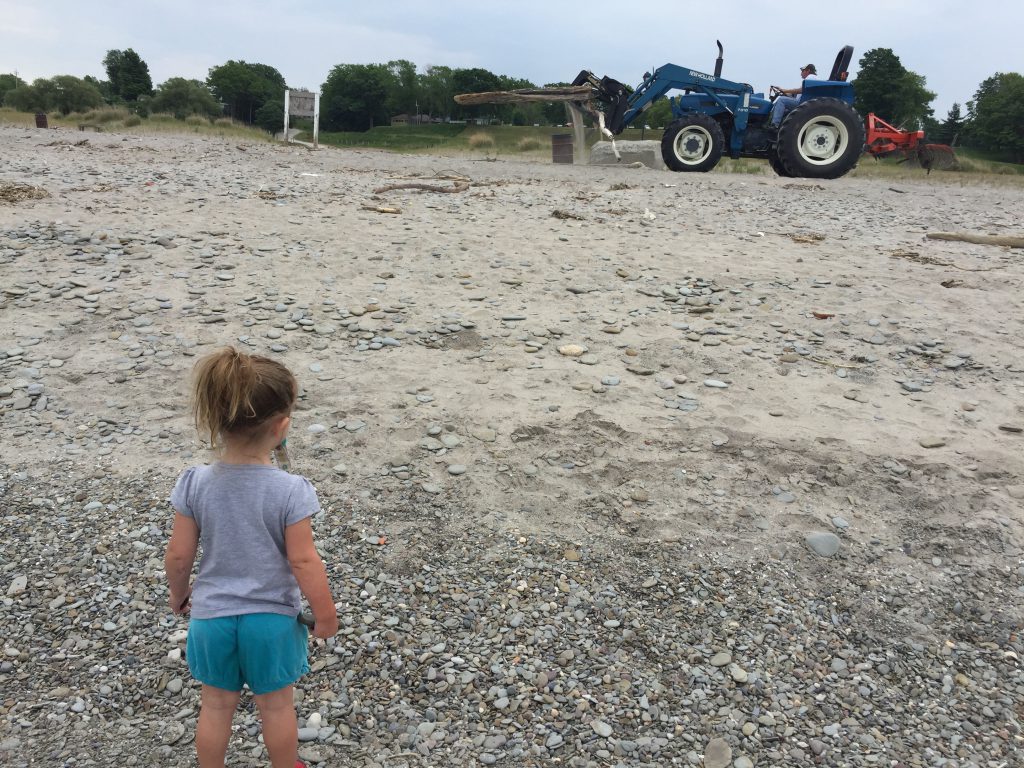 we hunted long and hard for sea glass. hazel was my best helper.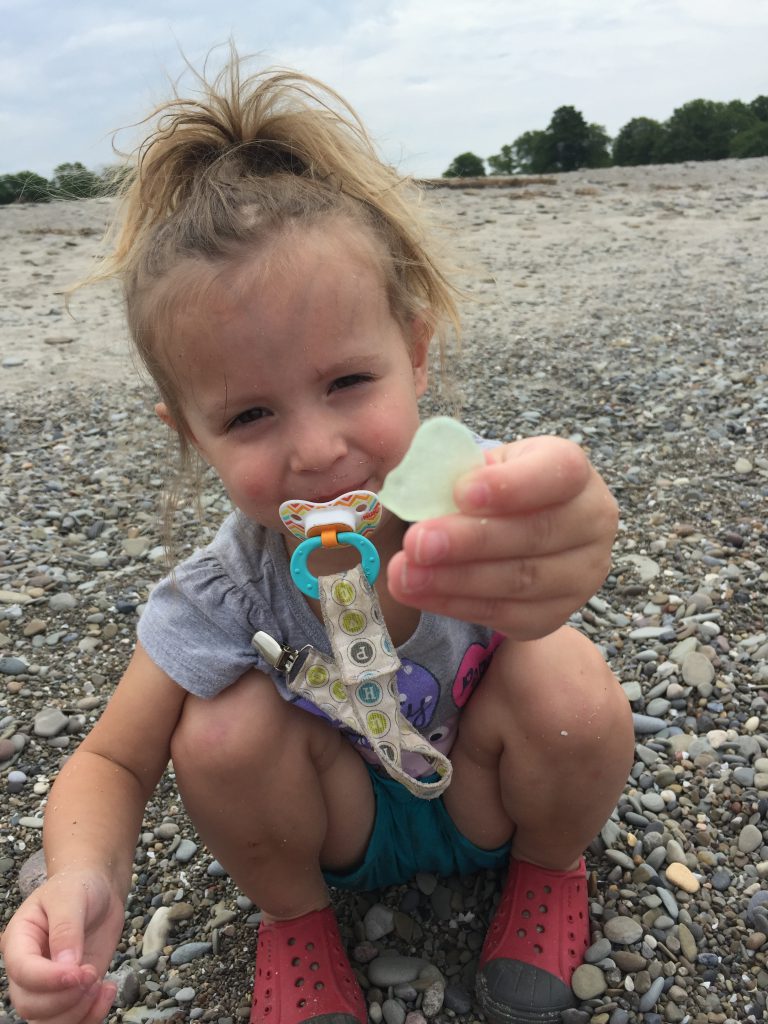 she was super fantastic at finding the cobalt blue pieces. this one is pretty big compared to the nano sized pieces she kept bringing to me.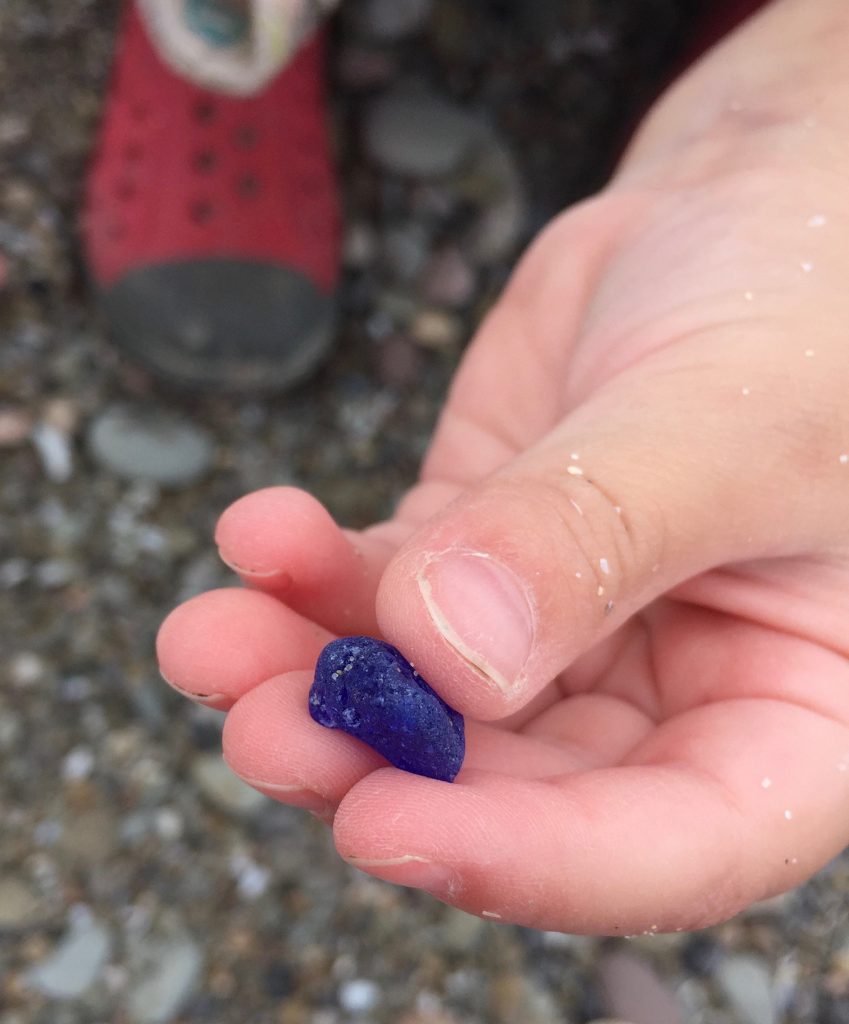 hazel also loved the water. she's not usually a fan, but the lack of ominous, encroaching waves worked in her favor.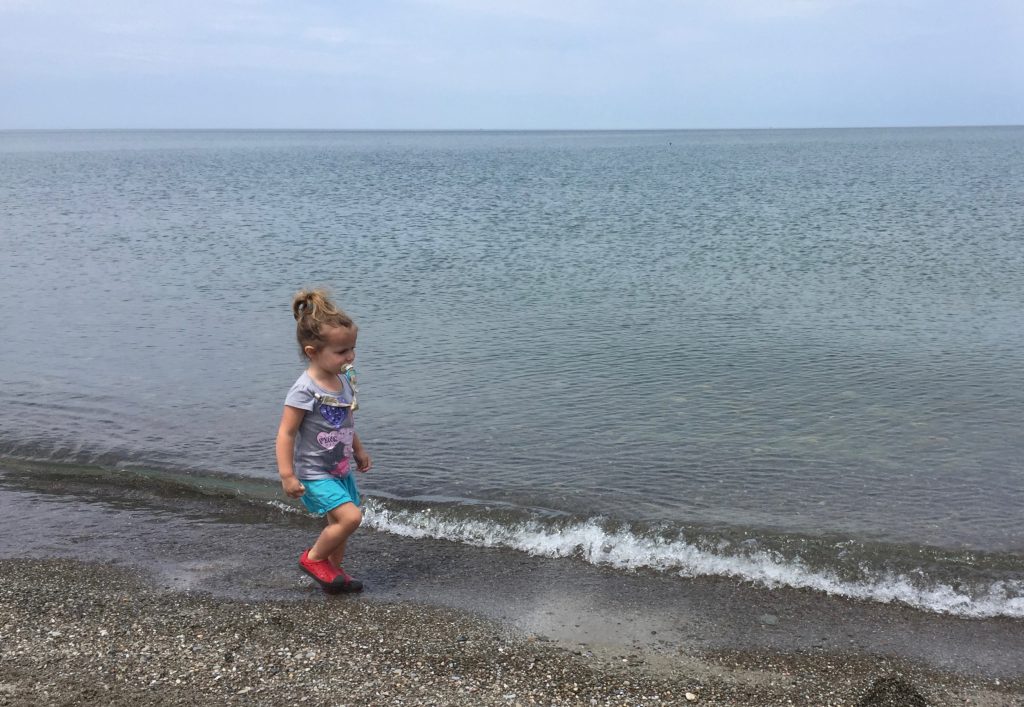 sand fun with all the lidkids.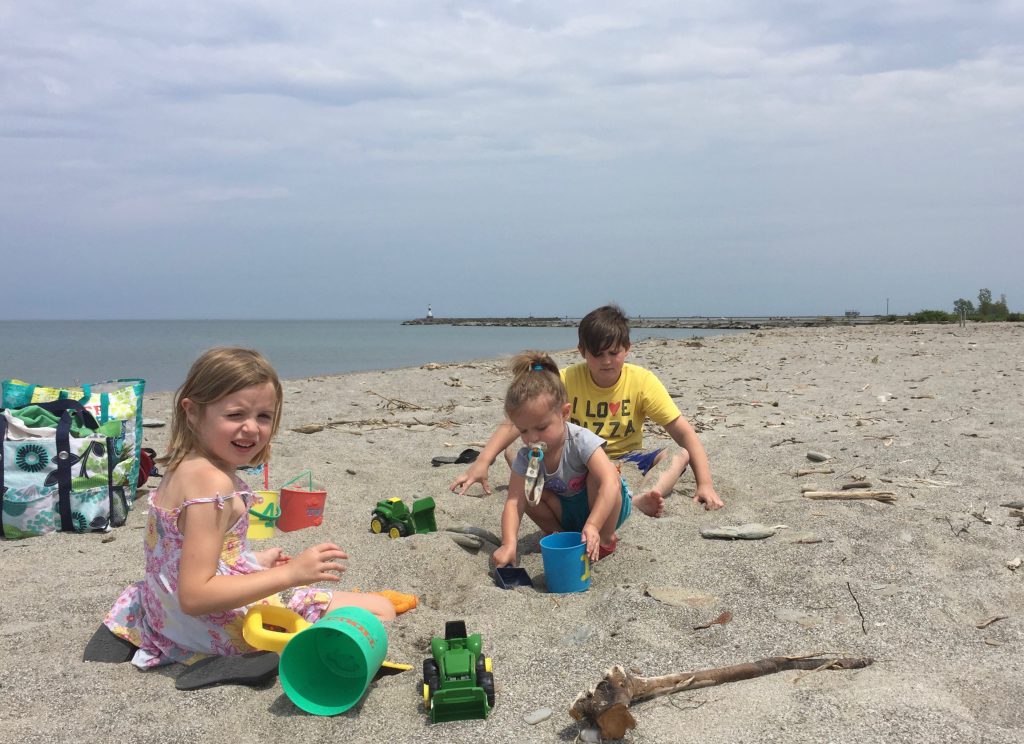 as usual, isaac was willing to brave the frigid waters.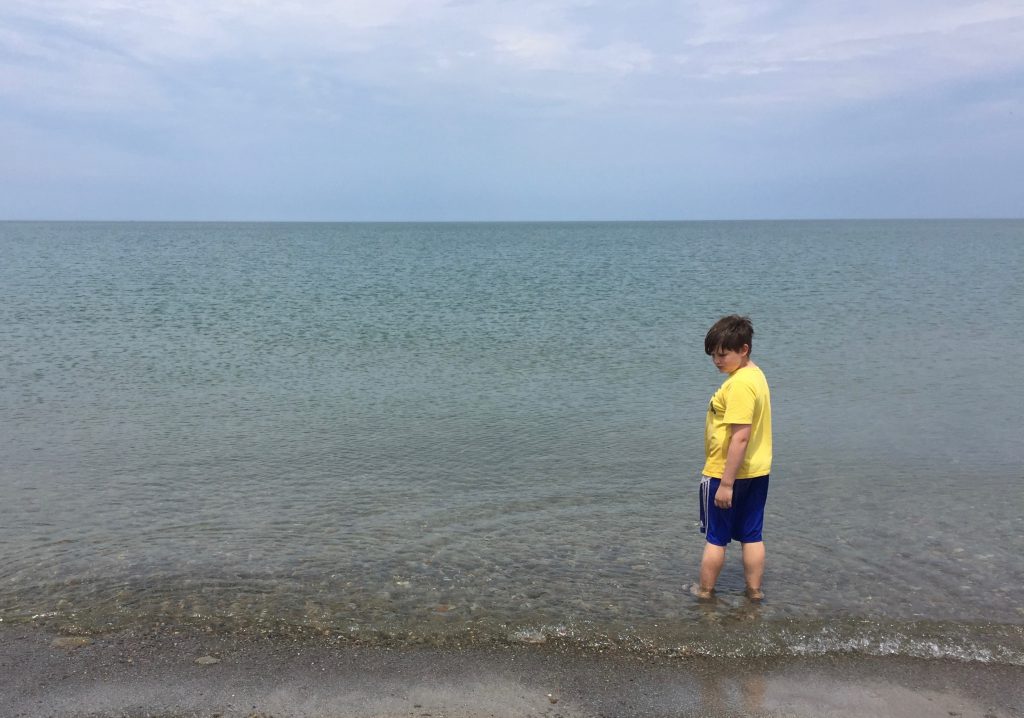 all three kiddos. the great lakes are sooooo big.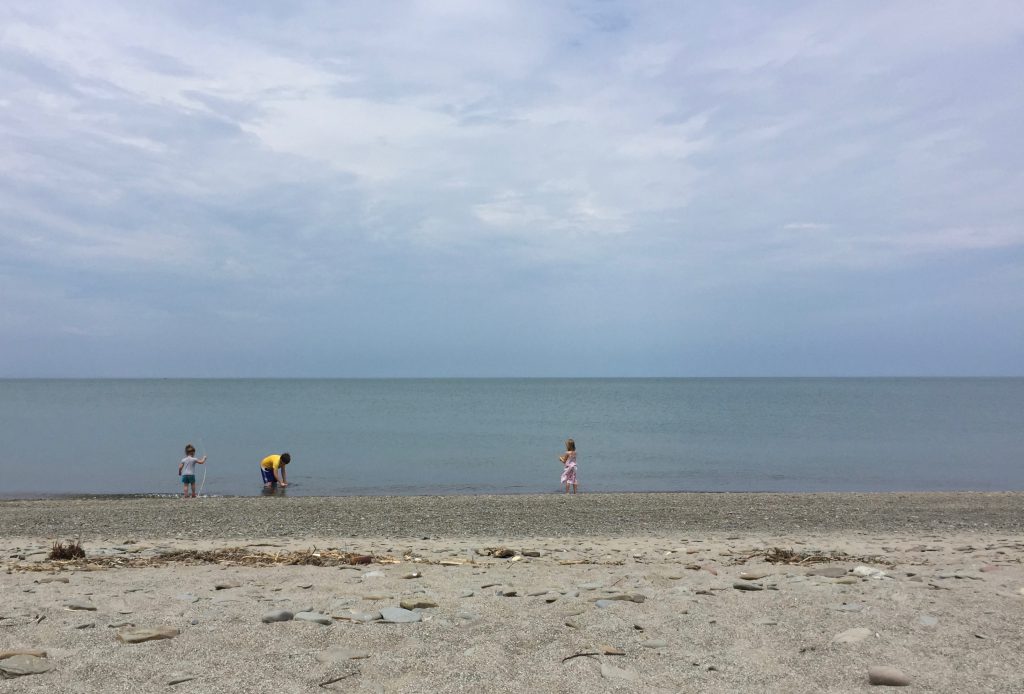 finally, everyone was starving, so we began a quest for lunch. first, i picked a spot that was #1 on tripadvisor, but it was PACKED out, so we doubled back to a mexican restaurant that isaac was willing to eat at. then, we made our way back to the "park" that we had originally planned for… but had missed by a few hundred yards. it had an actual merry-go-round, which i was pretty sure were banned by super-safe-moms-of-america. my kids were drawn like moths to a flame. and i looked on, reminiscing about my own childhood.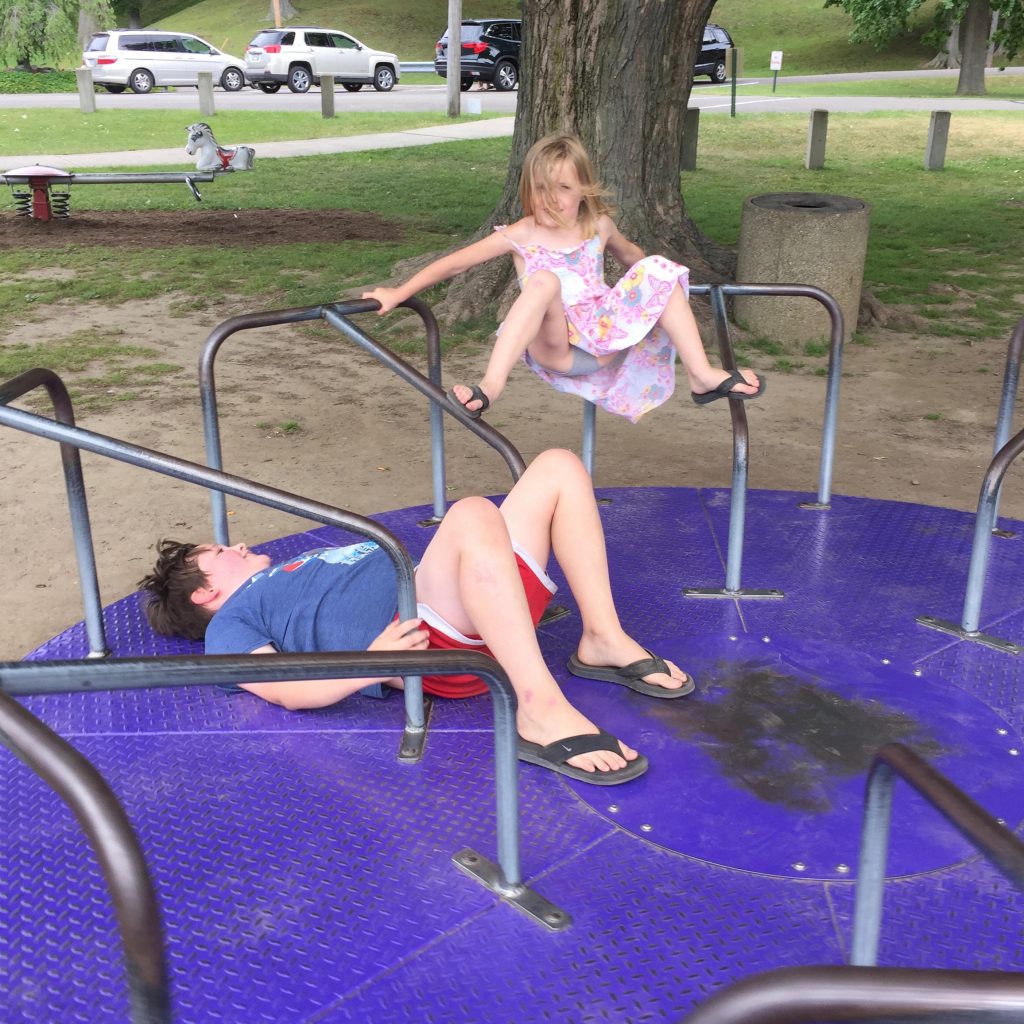 after much merry-go-rounding and frolicking, we went back to the beach for a bit, where i struck up conversation with a local, who told me that beach combing was a bit scarce since they had recently drug the beach and water for the body of a teenager who drowned. sad. then isaac threw a rock at anna and there was a lot of screaming so we decided our day was over and made our way back to get some ice cream. the kids opted for sponge bob popsicles, which was fine by me, since they were decidedly cheaper than real ice cream. hazel went to town. this combined with her sand face, made for THIS.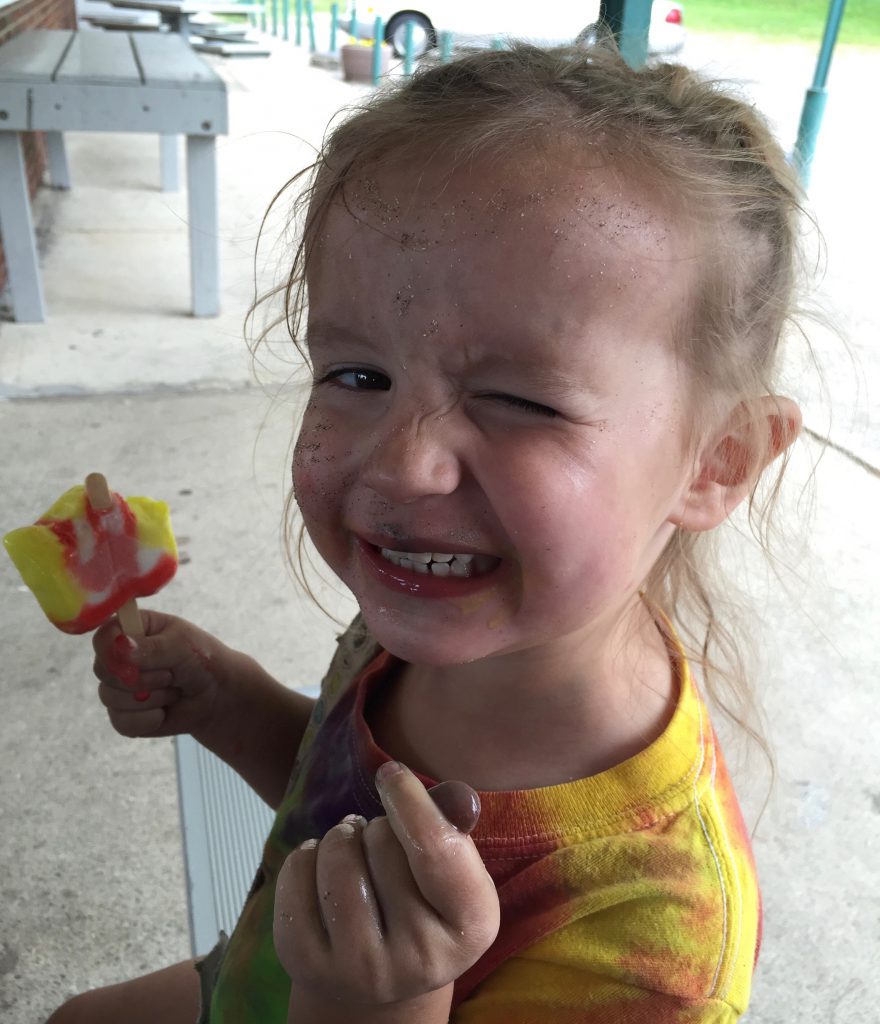 post ice cream crazel.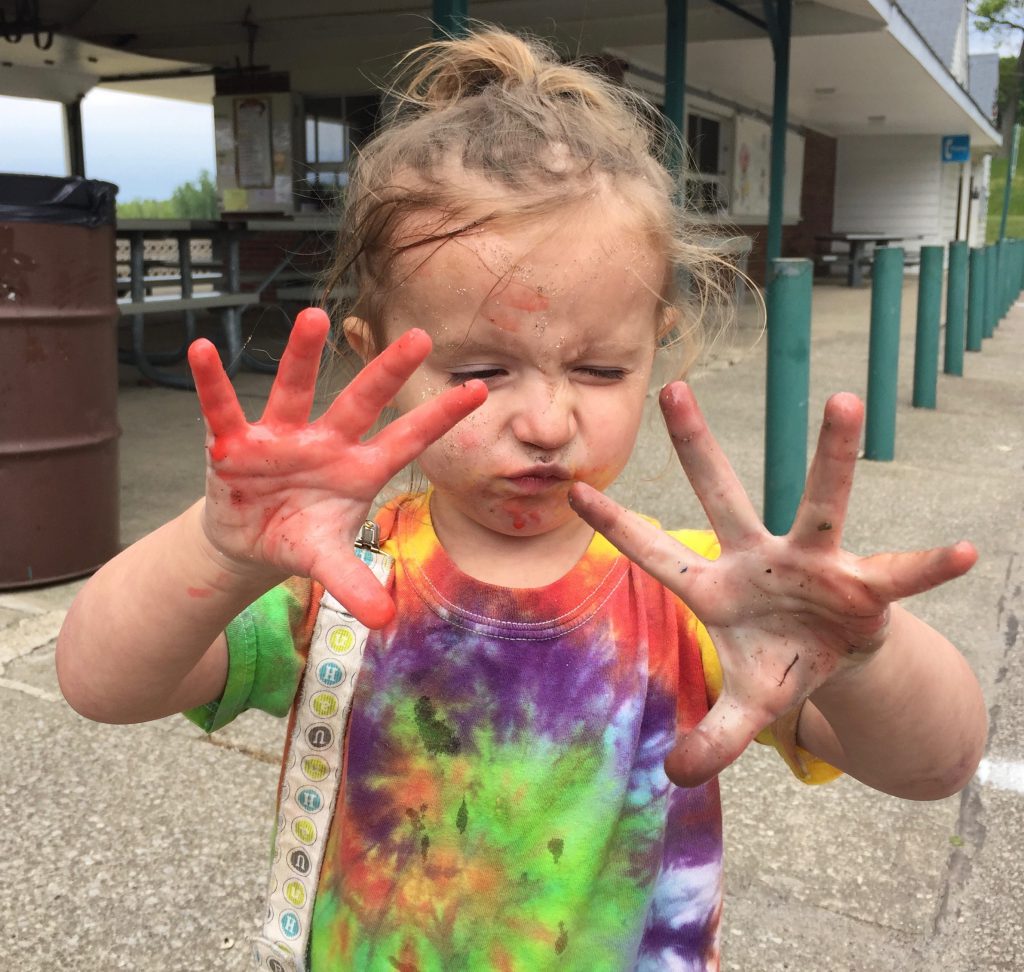 our sea glass haul.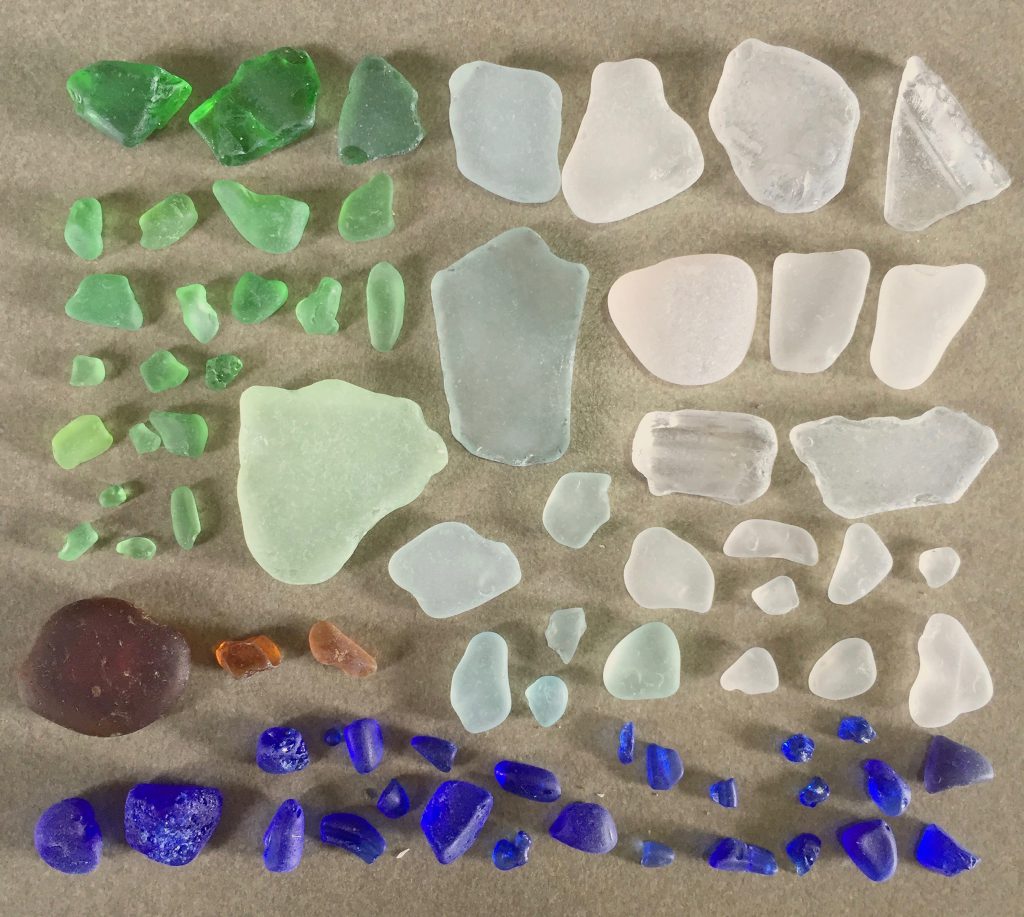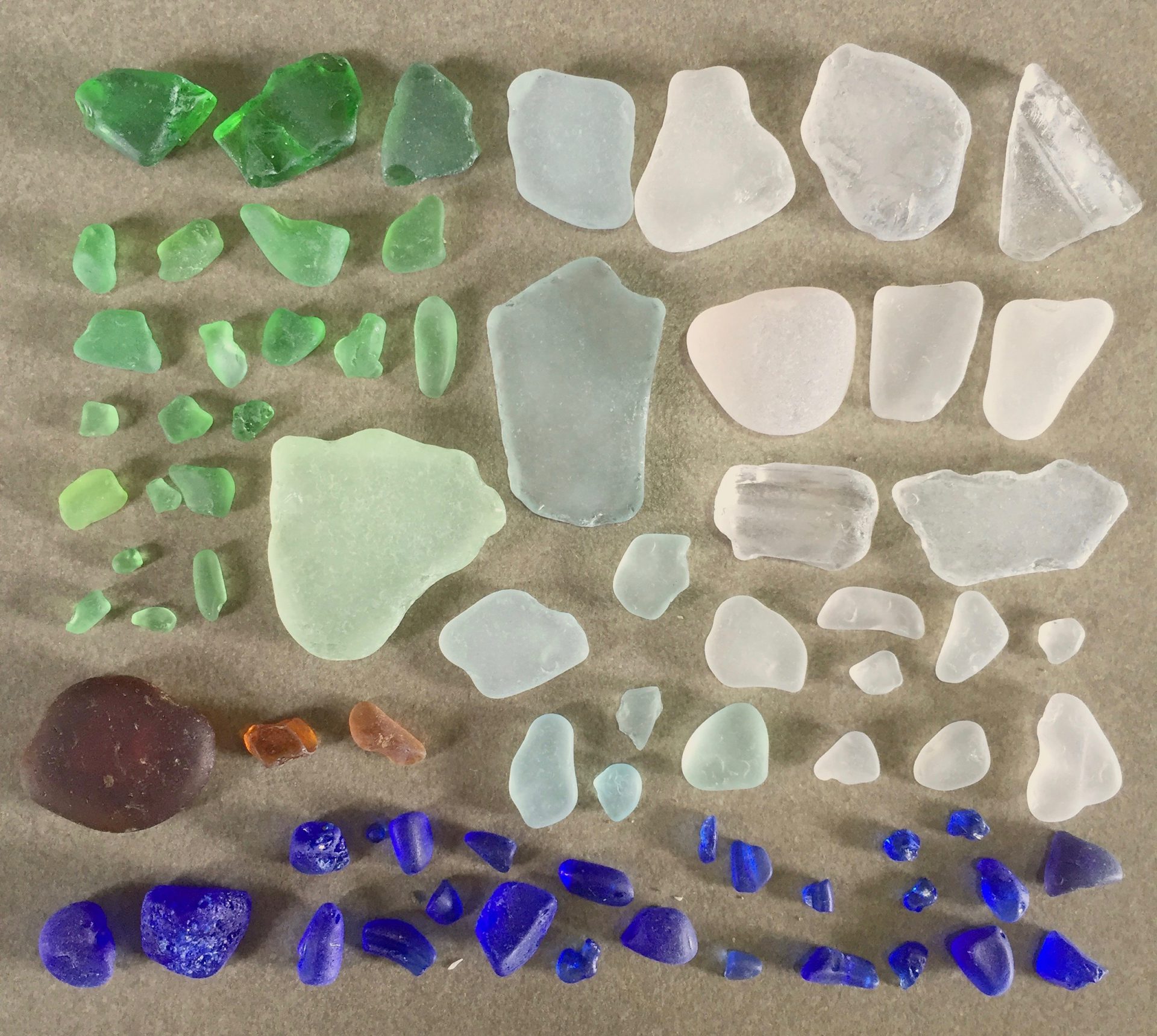 then there was a rain day. lots of movies. play-doh. school.
and then yesterday. friday. whatever. we made plans to hit the road early and head into cleveland to visit the great lakes science center. the science museum passport is the best money we have ever spent. the first exhibit was all about some NASA.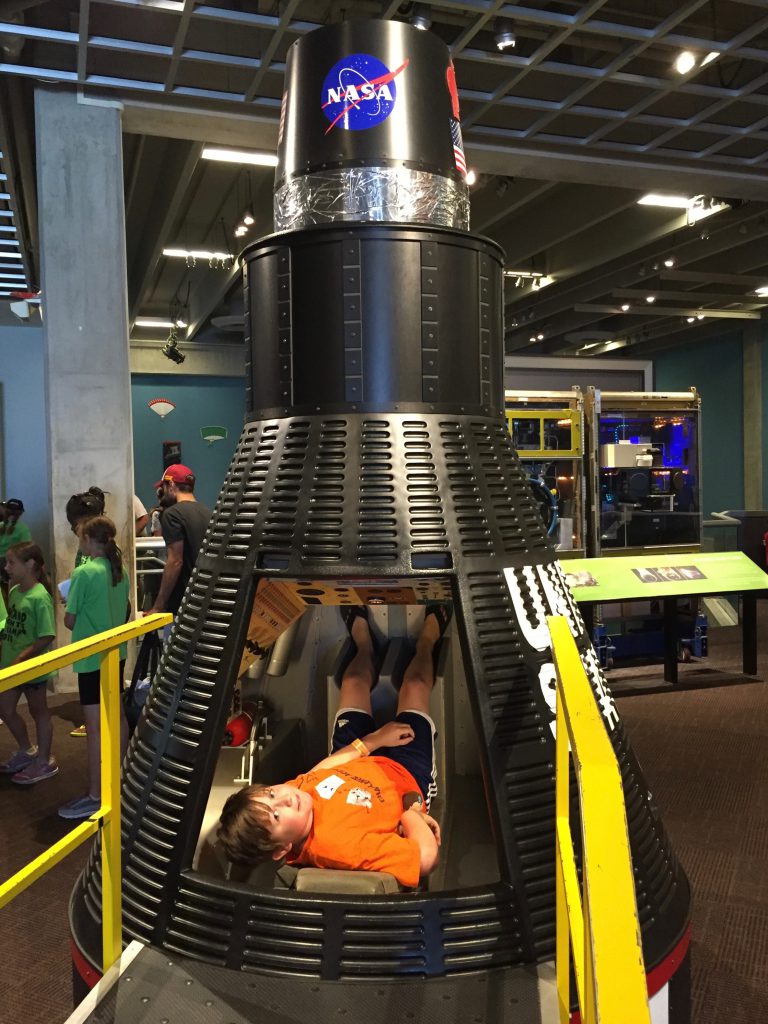 out on the deck. some frog back riding.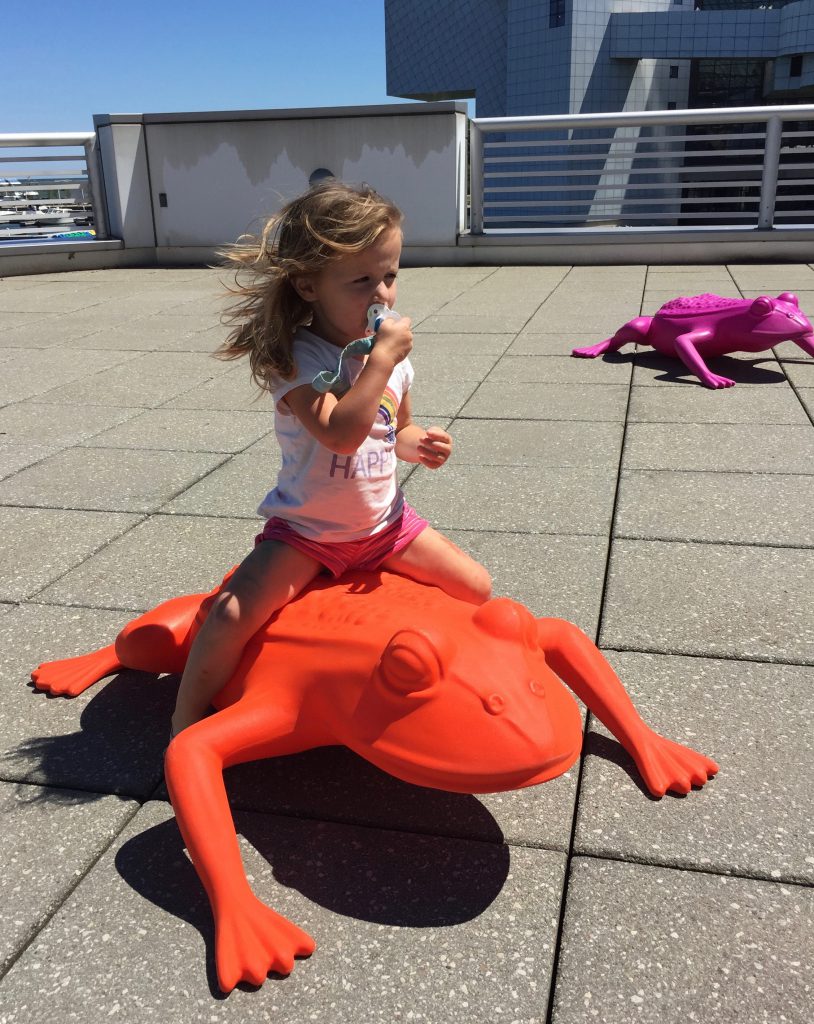 back to nasa. astronaut ike.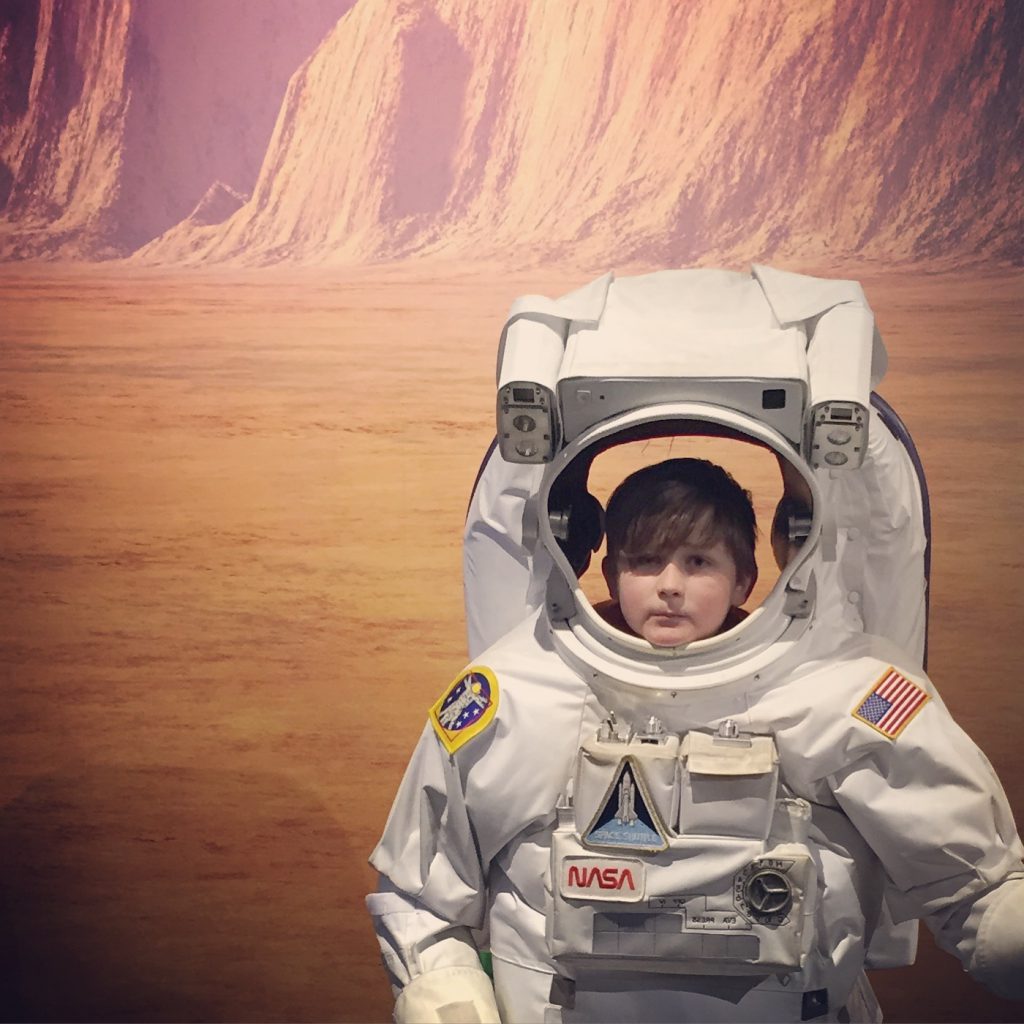 the nasa part was actually a bit advanced for the kids, so we moved on to another area, only to find it was infested with summer camp kids.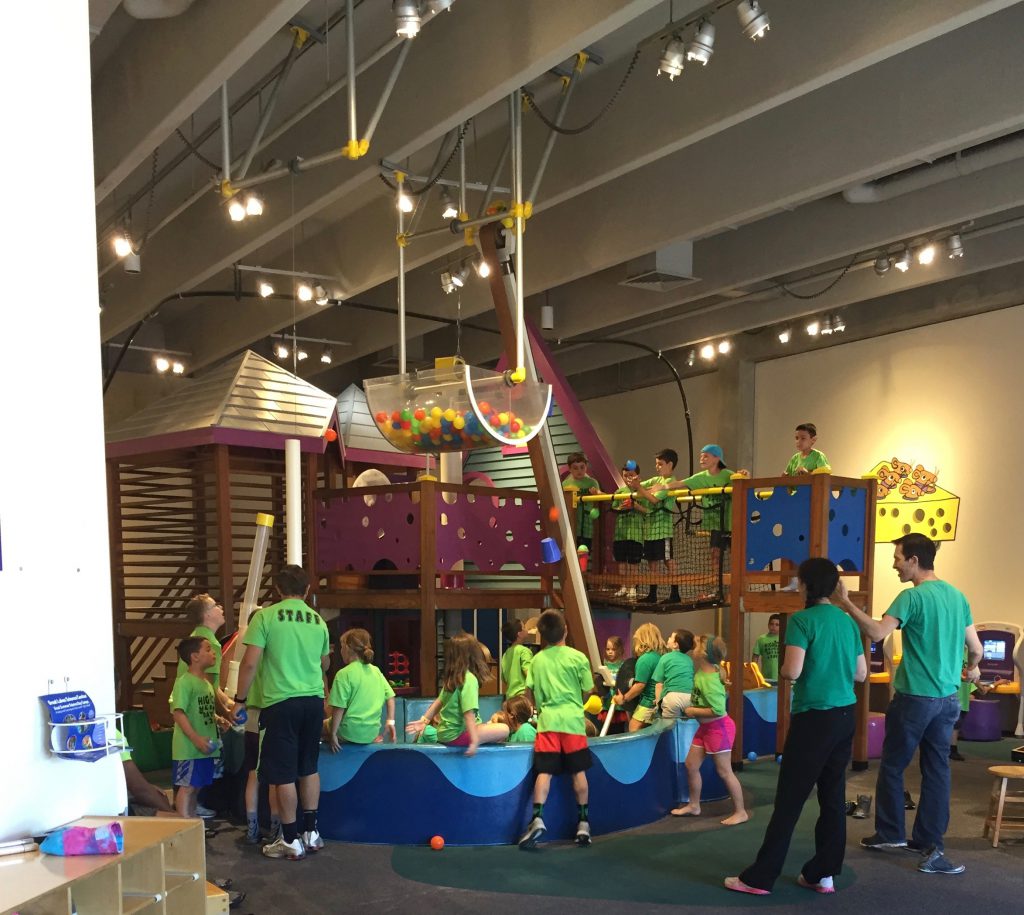 i made the executive decision to go eat lunch and loiter about until the various summer camps loaded up and headed out. then we had the place to ourselves. ike was completely obsessed with this hot air balloon. and how long it took to heat up and rise.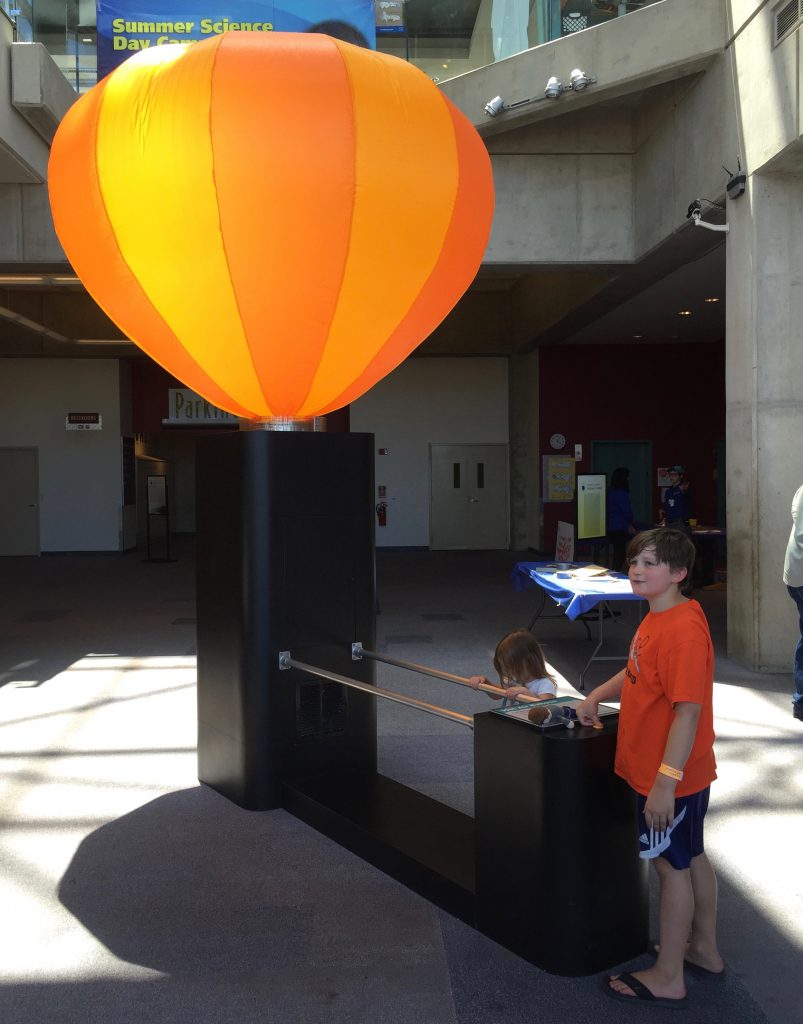 the girls and i went back to the water fun area. on a balcony. overlooking lake erie. and windy.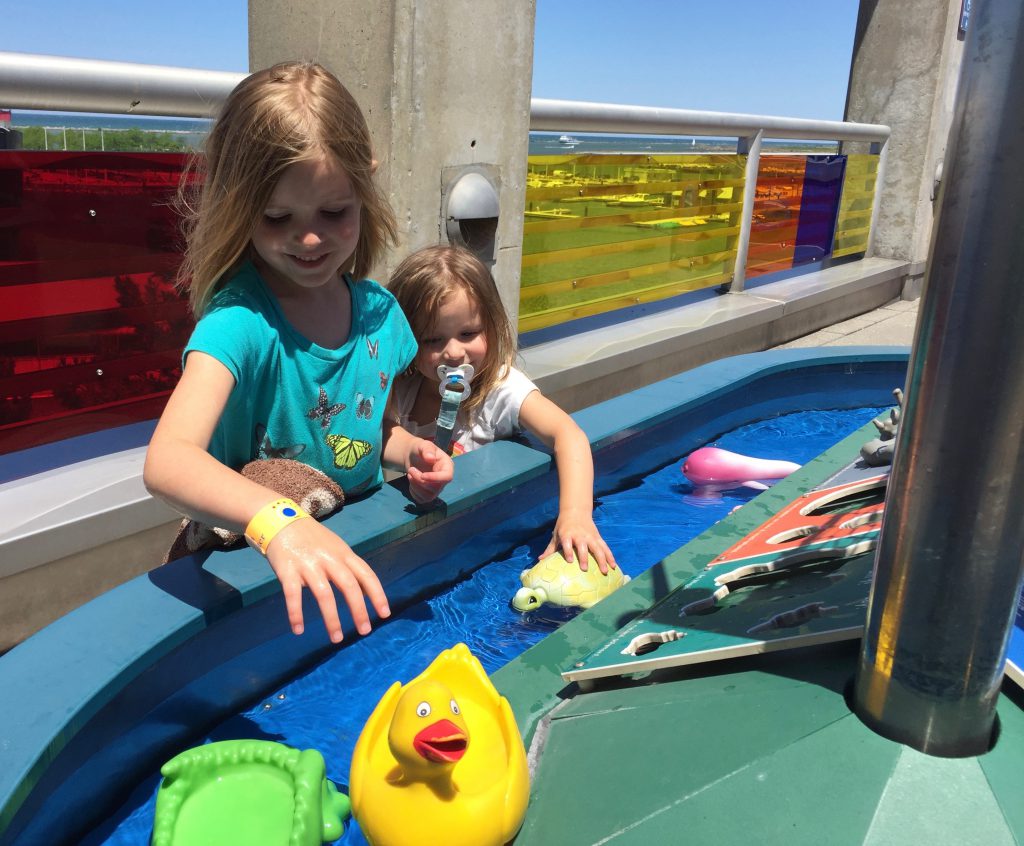 ship captain.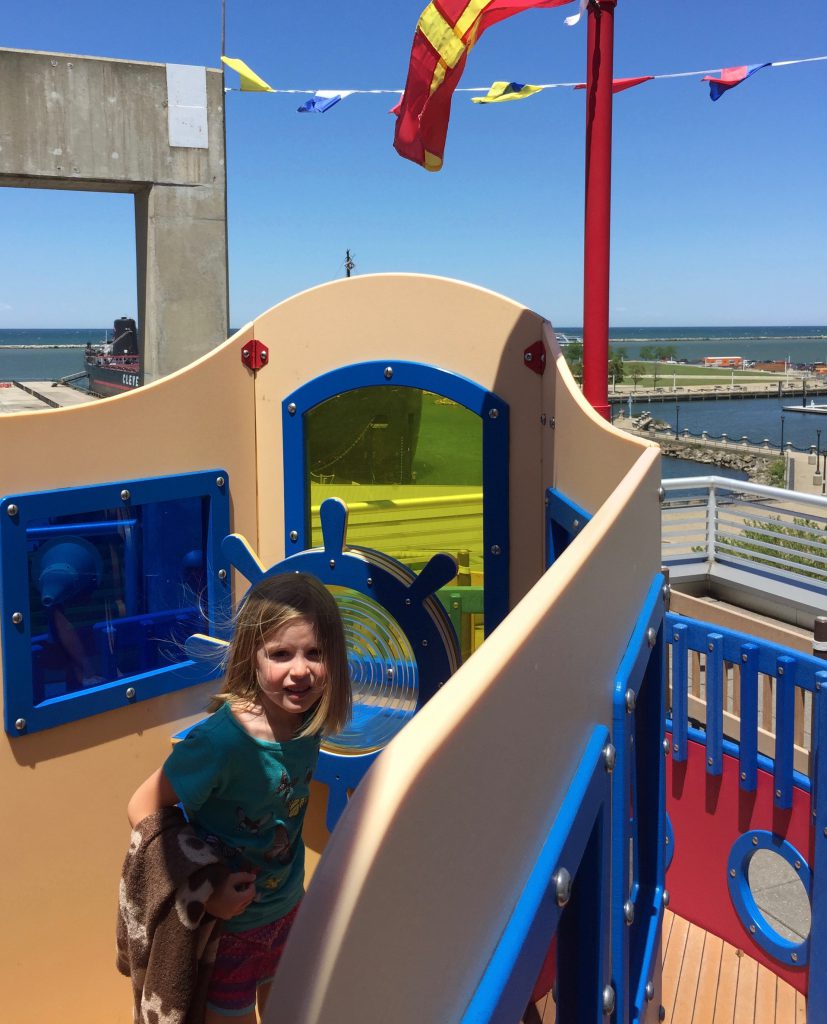 crazel.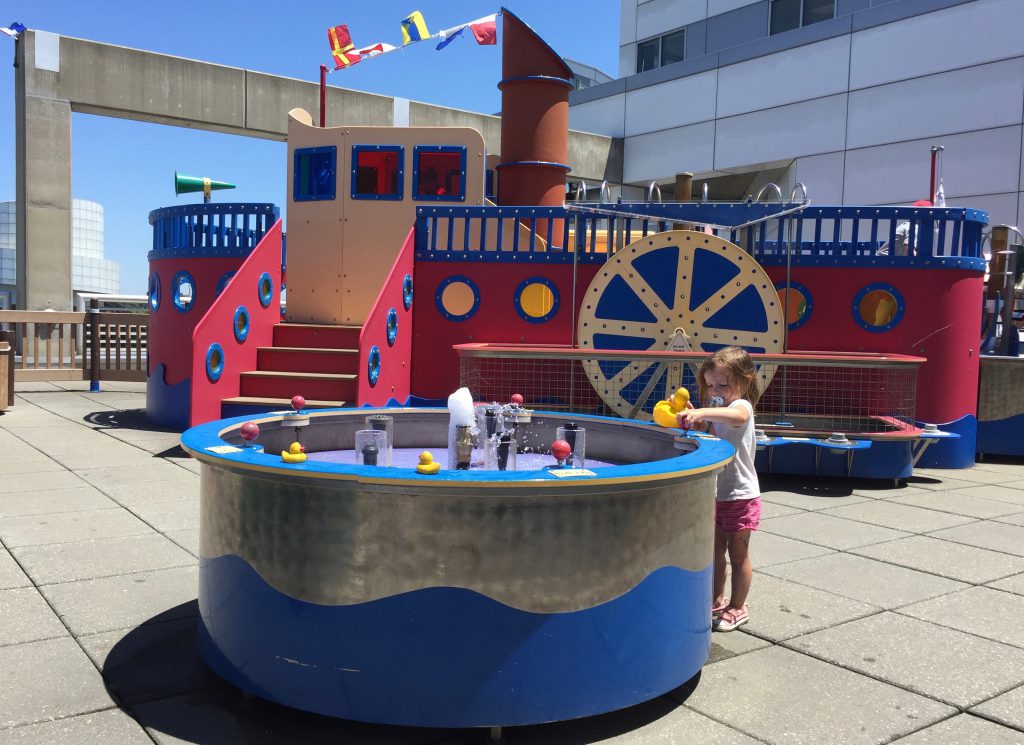 back in to the ball pit area. crazel.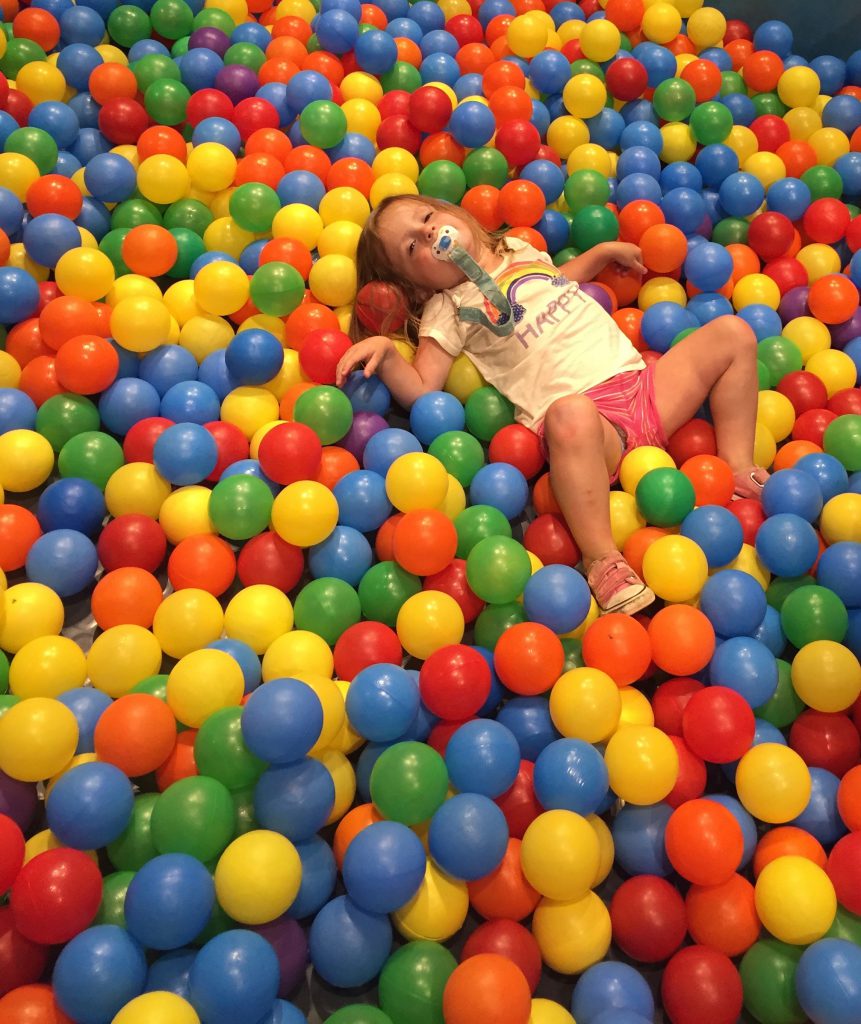 gear wall.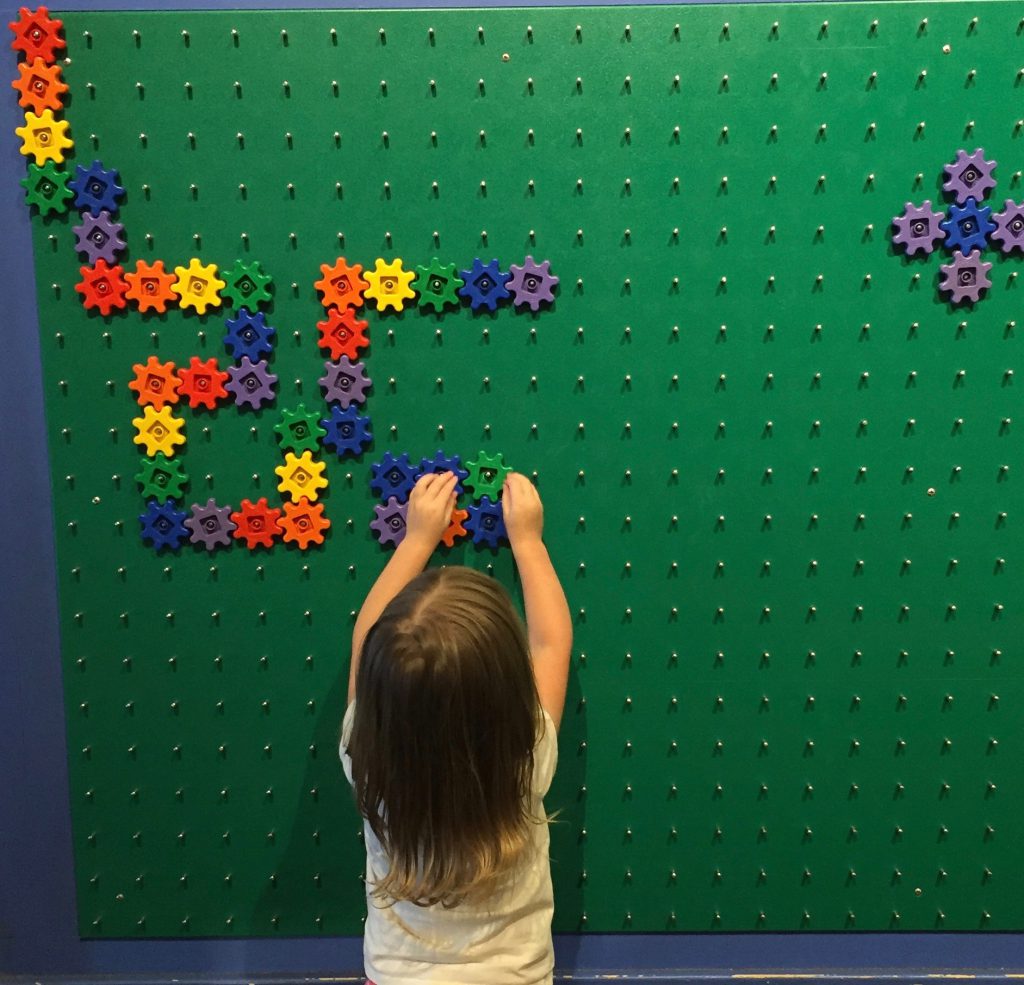 plasma ball with ike.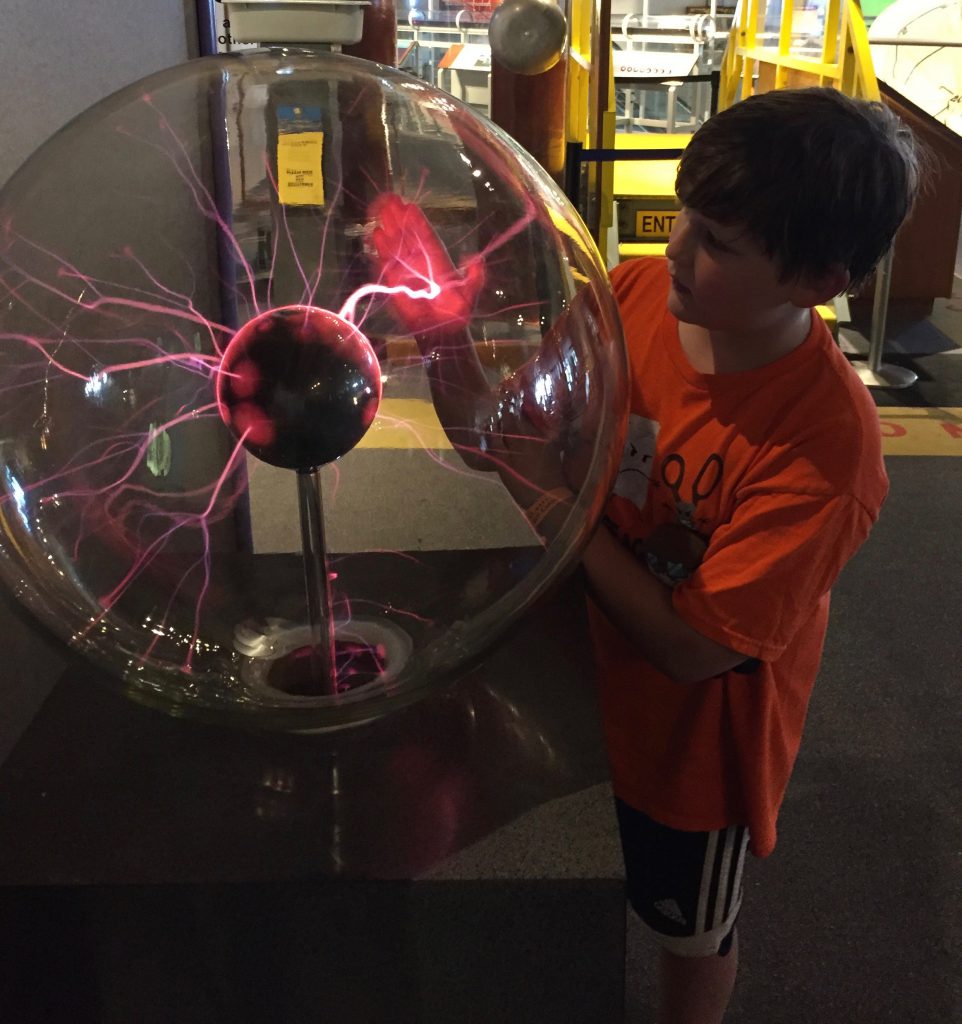 lightning tube with anna.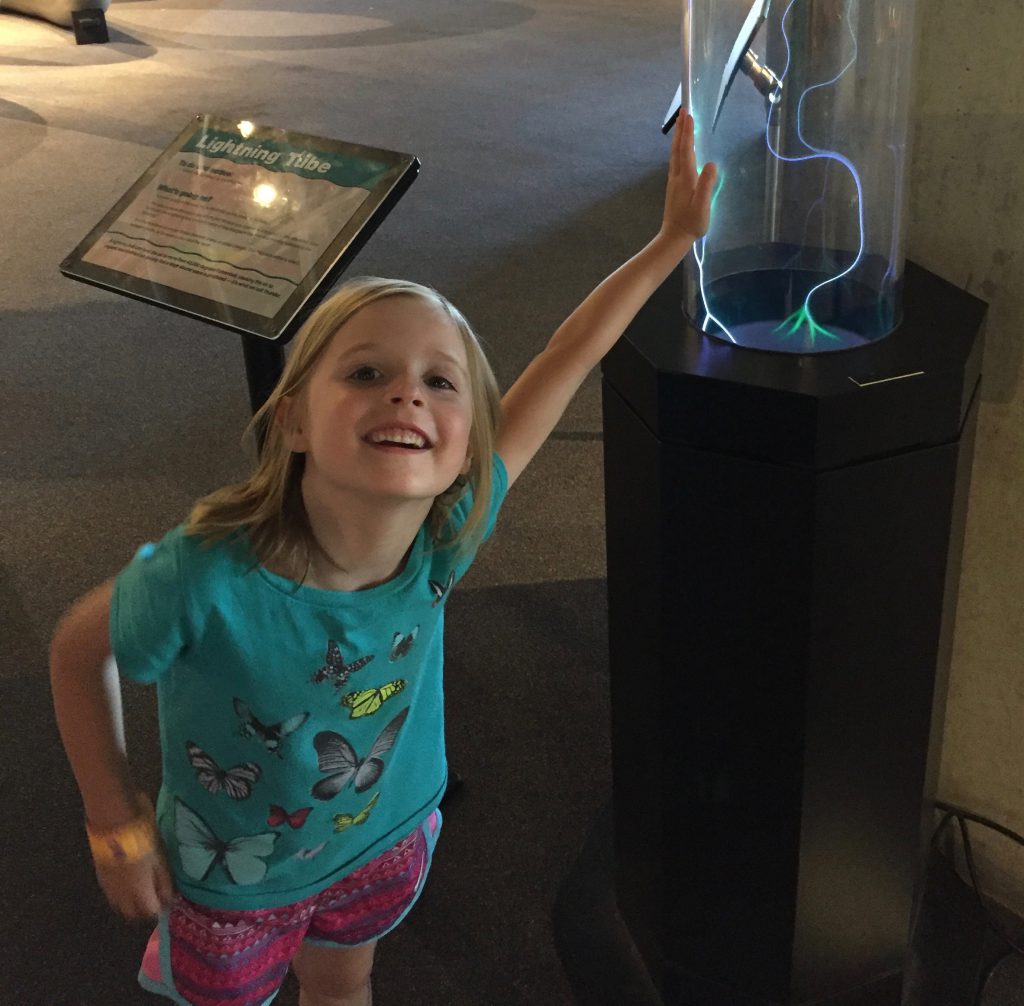 hang gliding simulator.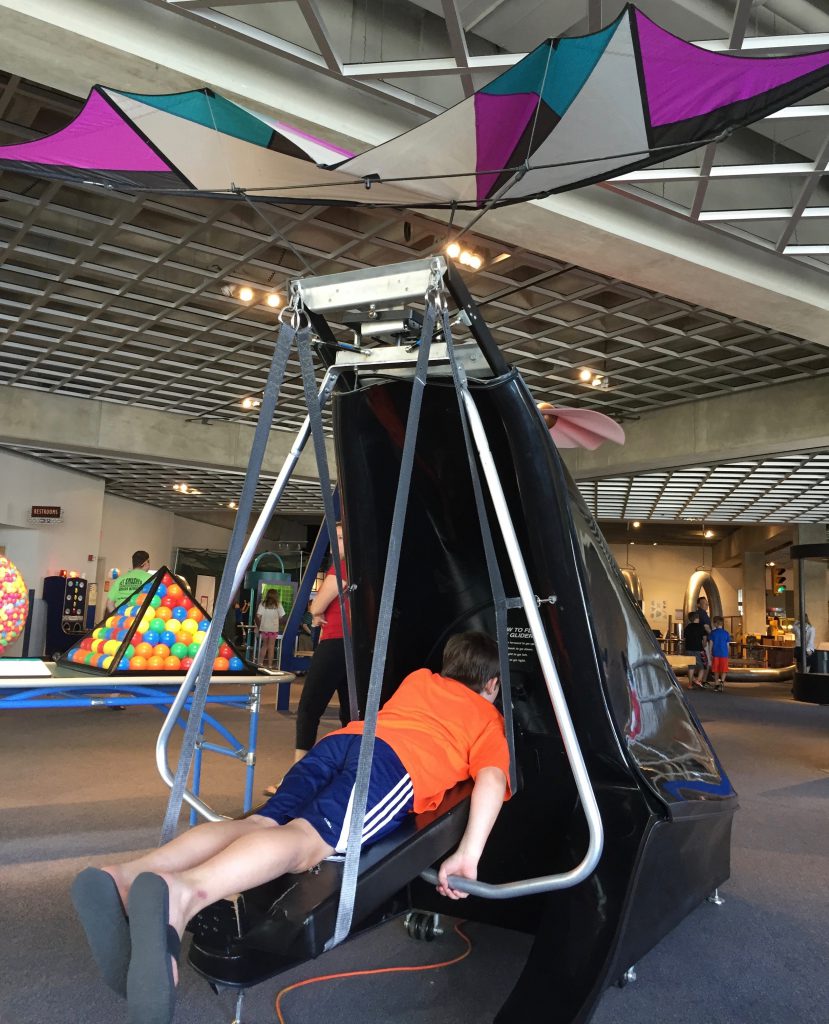 giant magnifying glass. i think.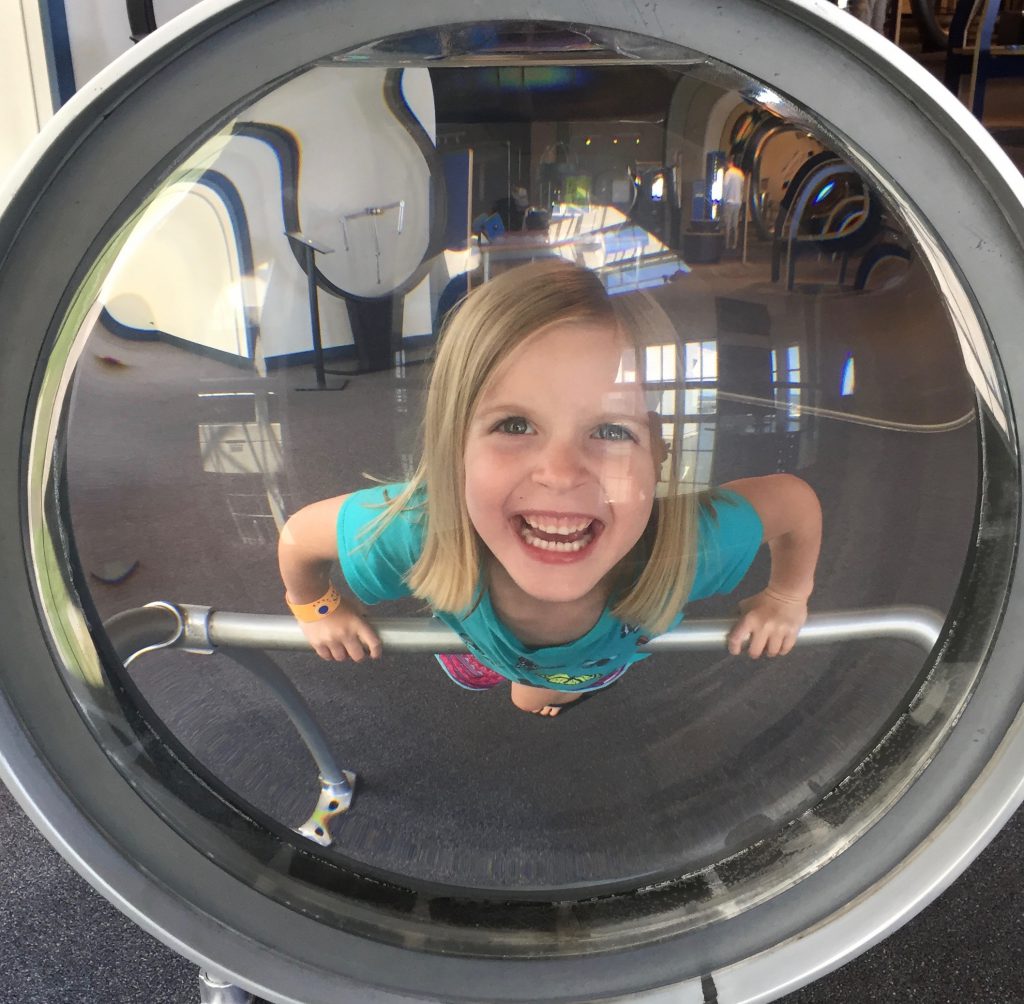 we debated touring this giant great lakes cargo ship, but in the end, decided that hazel wasn't game for it.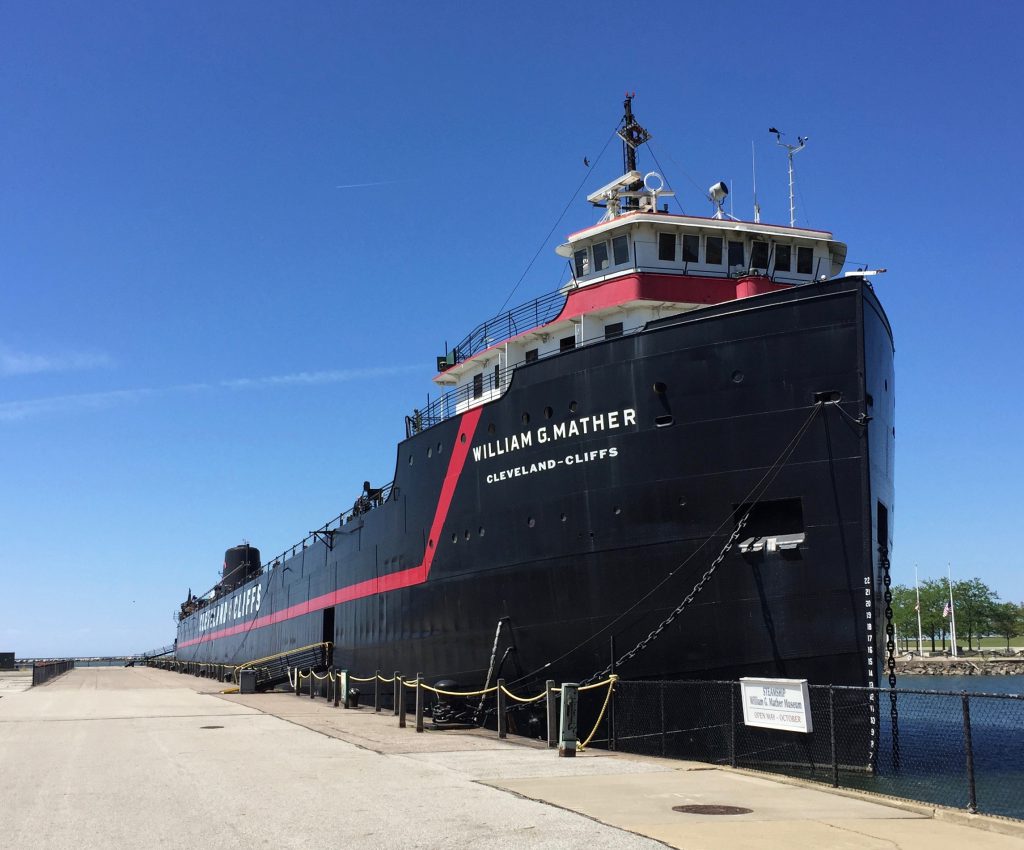 pic with kids.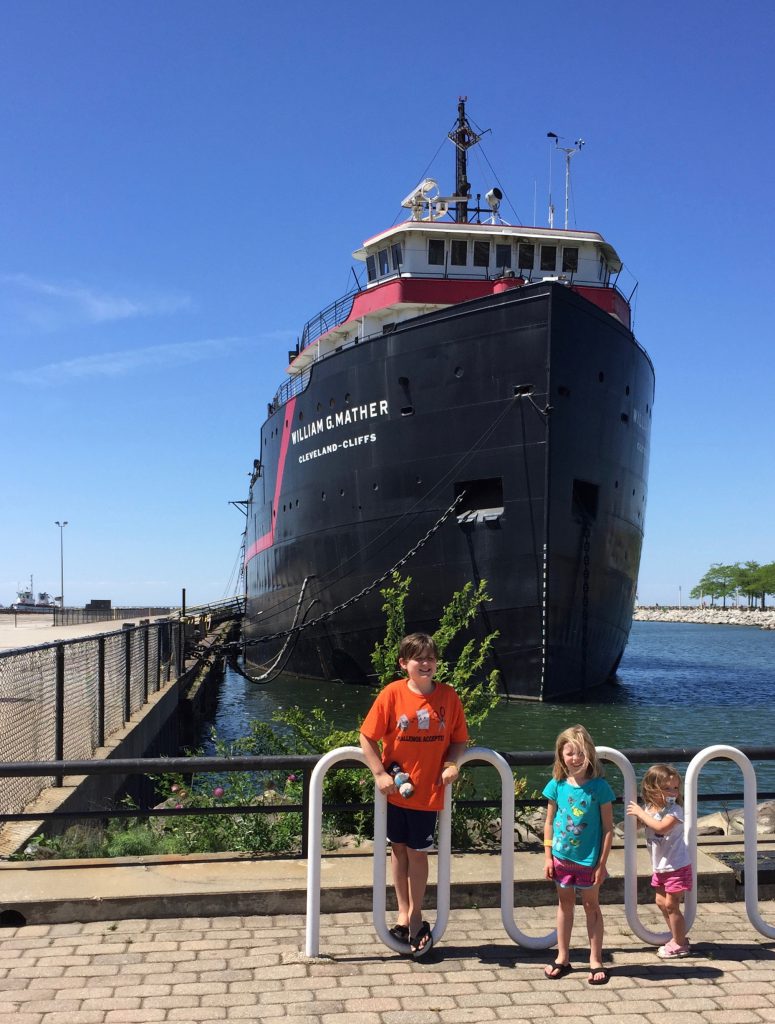 we wandered around the grounds, and the rock and roll hall of fame next door, before heading back for some photo ops with the neon wolfpack on the front lawn of the museum.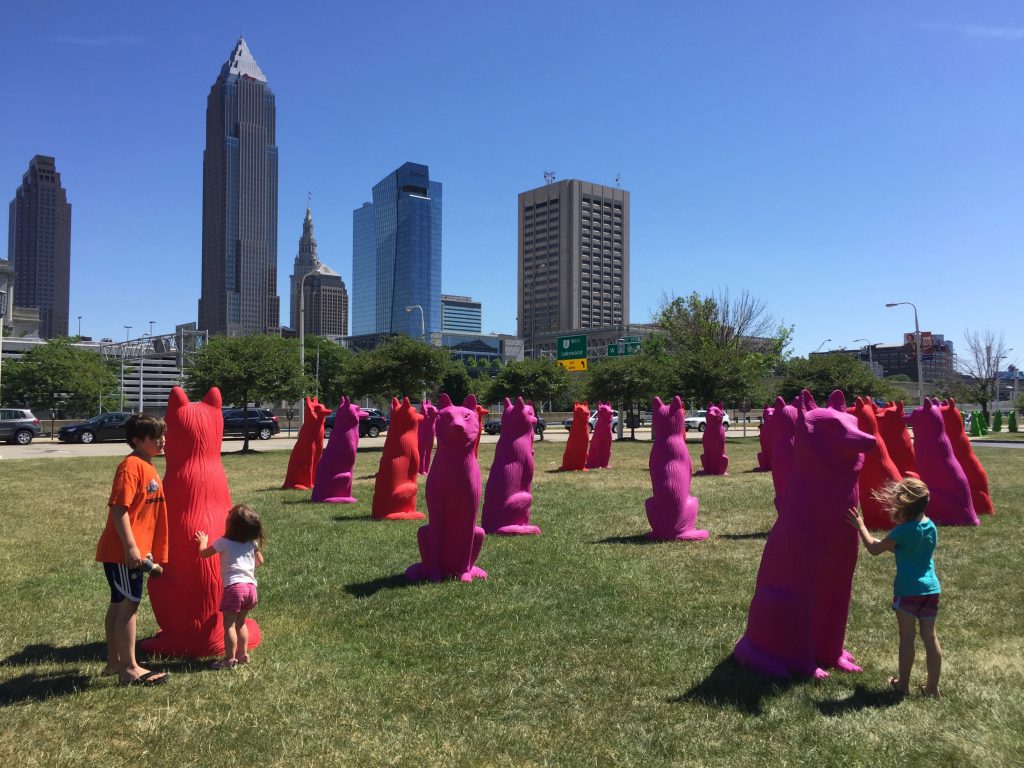 pic with the annababy and cleveland in the bg.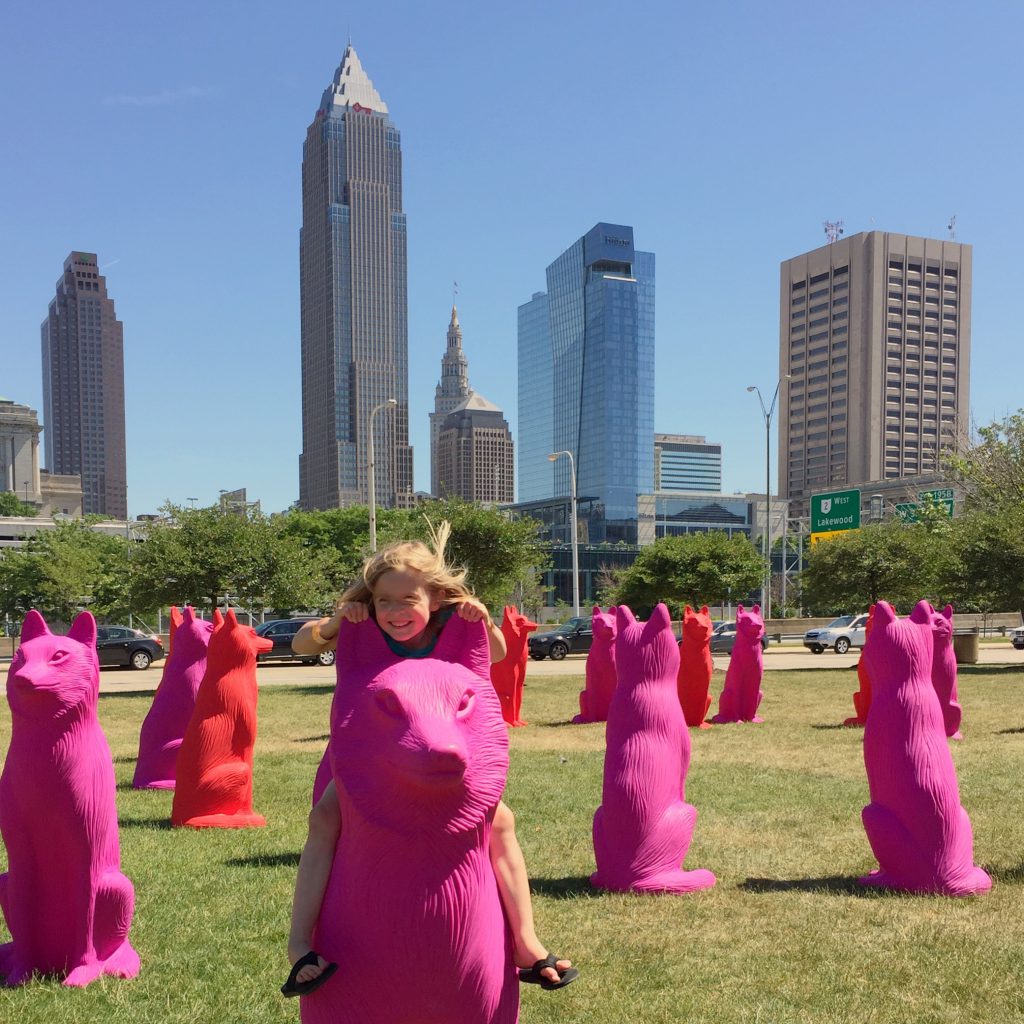 after a LONG drive home, including a random detour through downtown cleveland and an accident clogging up the highway on the way home, we decided to beat the heat by visiting the campground pool.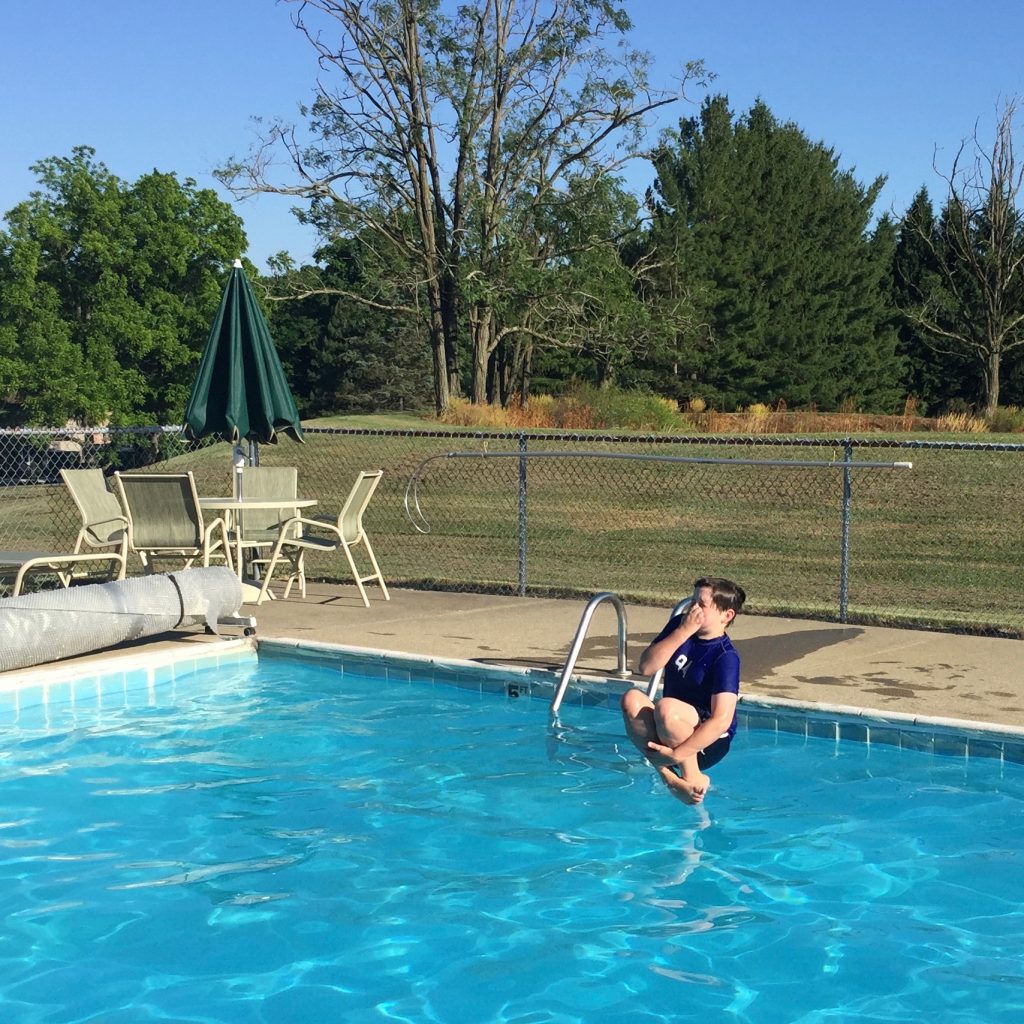 and then today.
with very high hopes, we headed into jefferson for a "strawberry festival", which was more like a craft fair with a stop for strawberry shortcake. either way, we had some strawberry shortcake.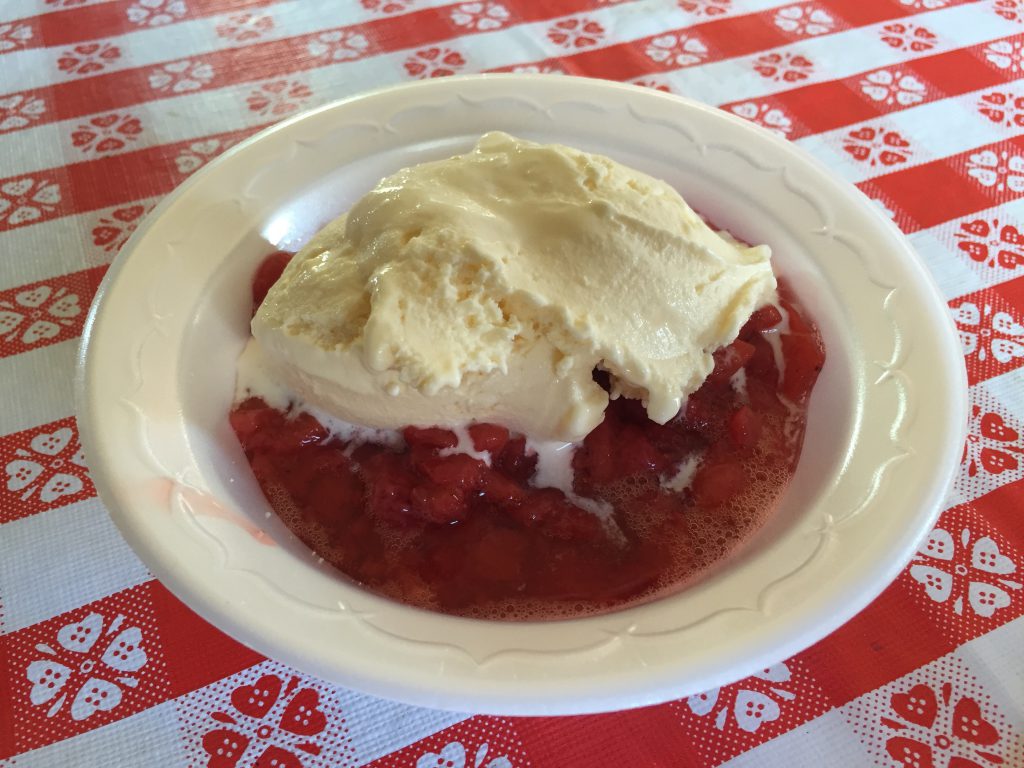 at least me and the girls did. they love strawberries.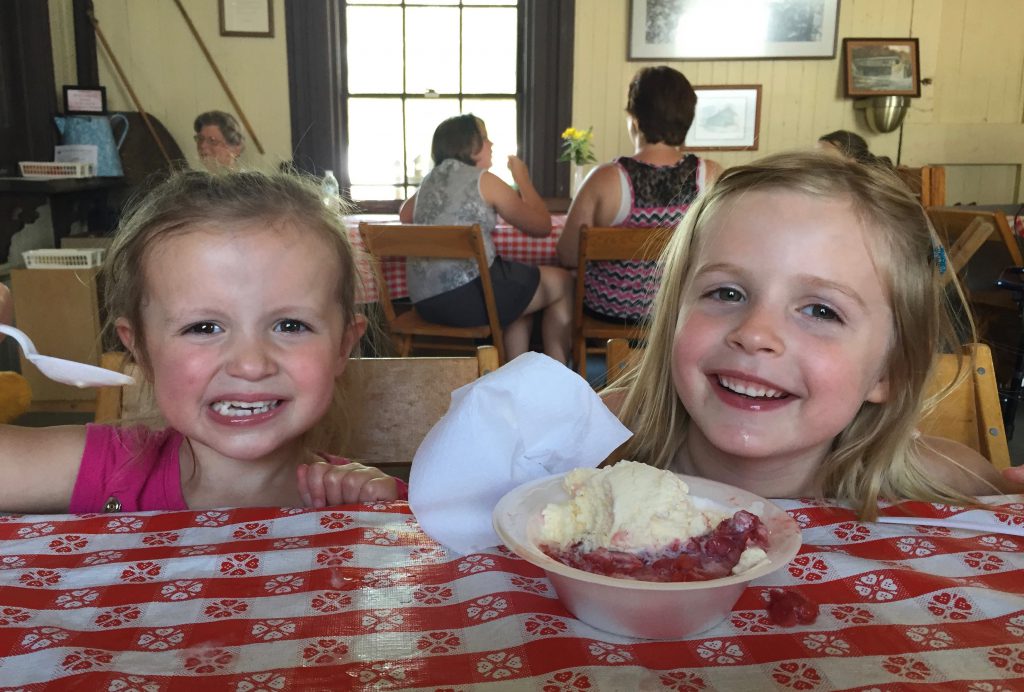 isaac went with a rootbeer float. which i am ok with. 🙂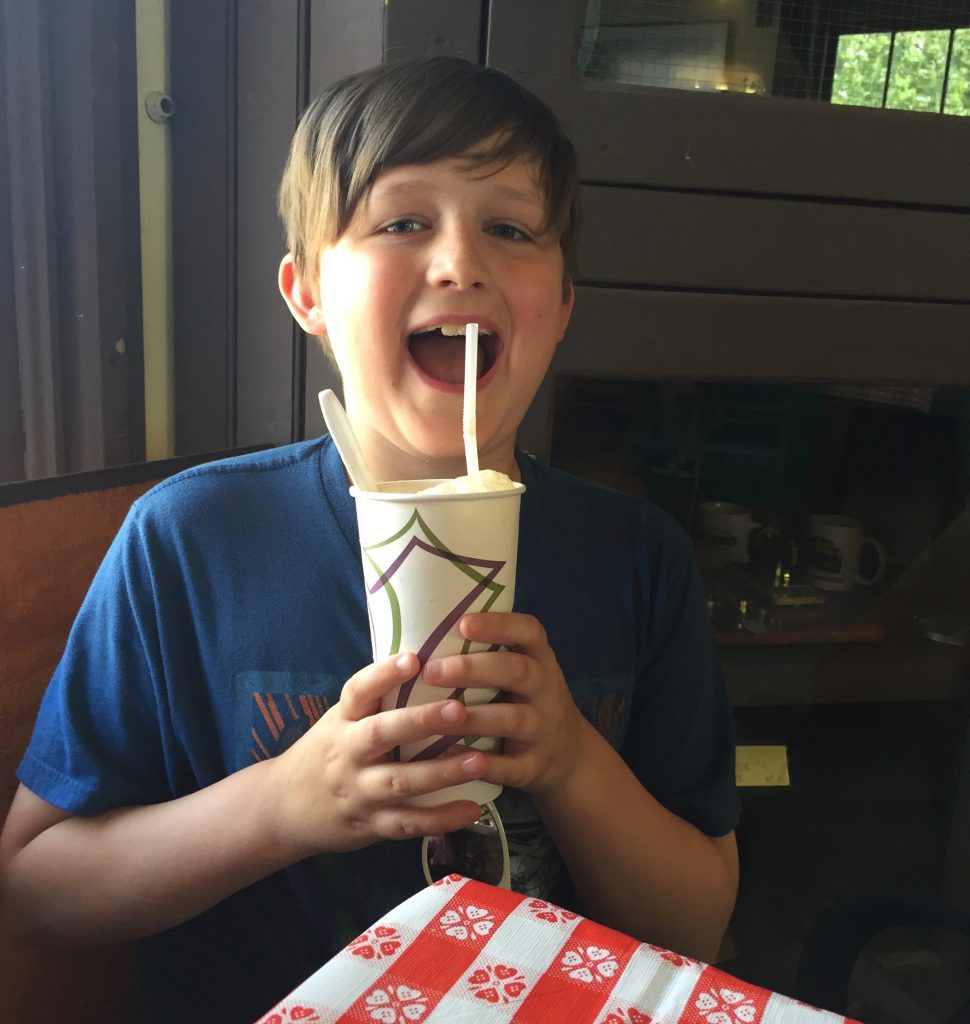 on the way out we snagged a pic with this old train.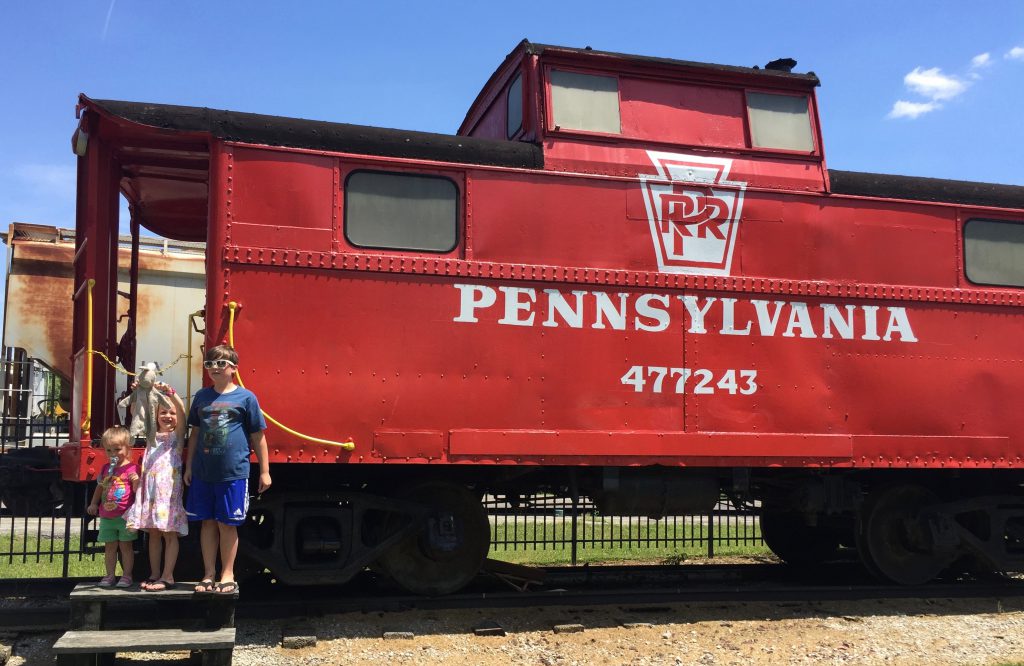 and that's pretty much all i can blog about at this point. it's late. and hazel is losing it.
we have big plans to hit up a national park in the morning….
so, see you soon!