on july 5th, we departed from my mom's yard and slowly made our way to watkins glen state park in the finger lakes. i say slowly, because we stopped for a field trip and some sight seeing with derek's parents.
first up. the field trip. we stopped off in mumford, new york to visit "genesee country museum and village" for a quick trip through the history of western-ish, new york. (side note: when i was growing up, my grampa schiavone used to take us there ALL THE TIME. he was all about getting us some culture and education. we just ran around like crazy people, but i'm sure we learned a thing or two. anyhow. lots of memories.)
there are something like 80 buildings, that have been relocated to the village from parts of western and central ny. some have active demonstrations. some are set up so you can just look in and see them set up as they would have been centuries ago. i have no idea what this building was. 🙂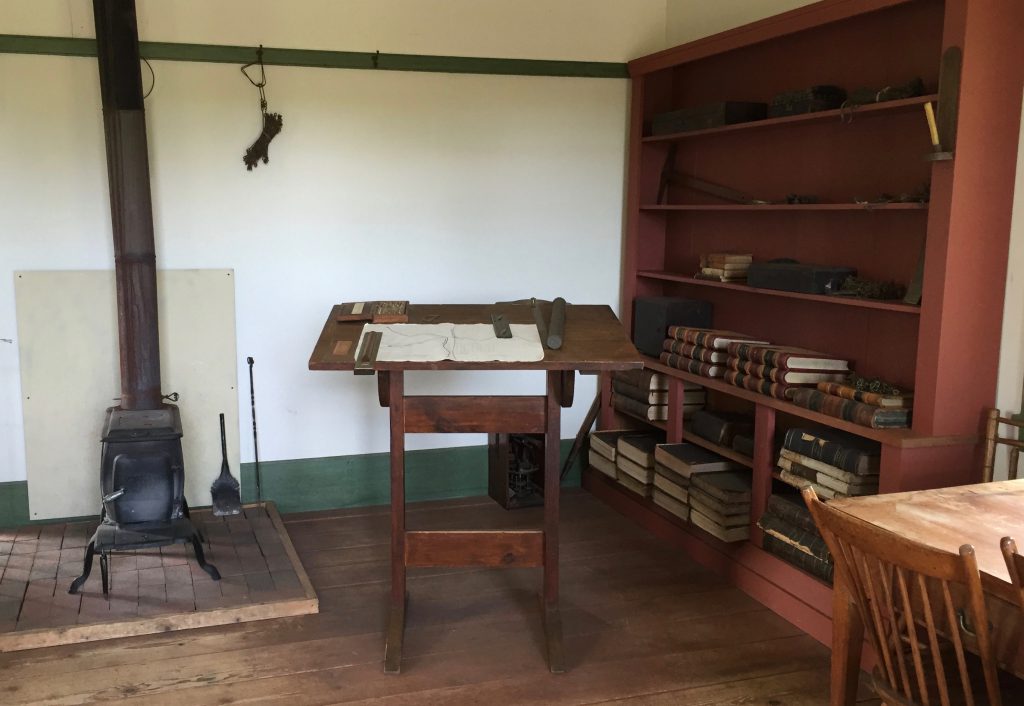 the blacksmith was always a favorite of mine as a kid, but he admitted that he was working on something boring for the moment. still cool.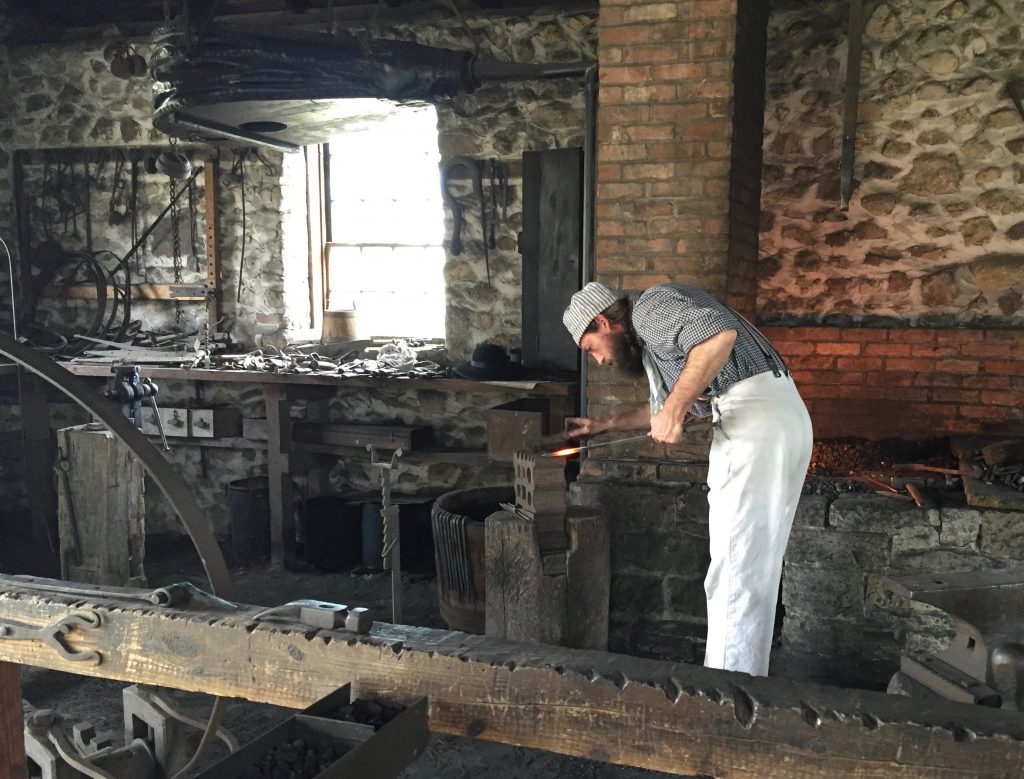 learning.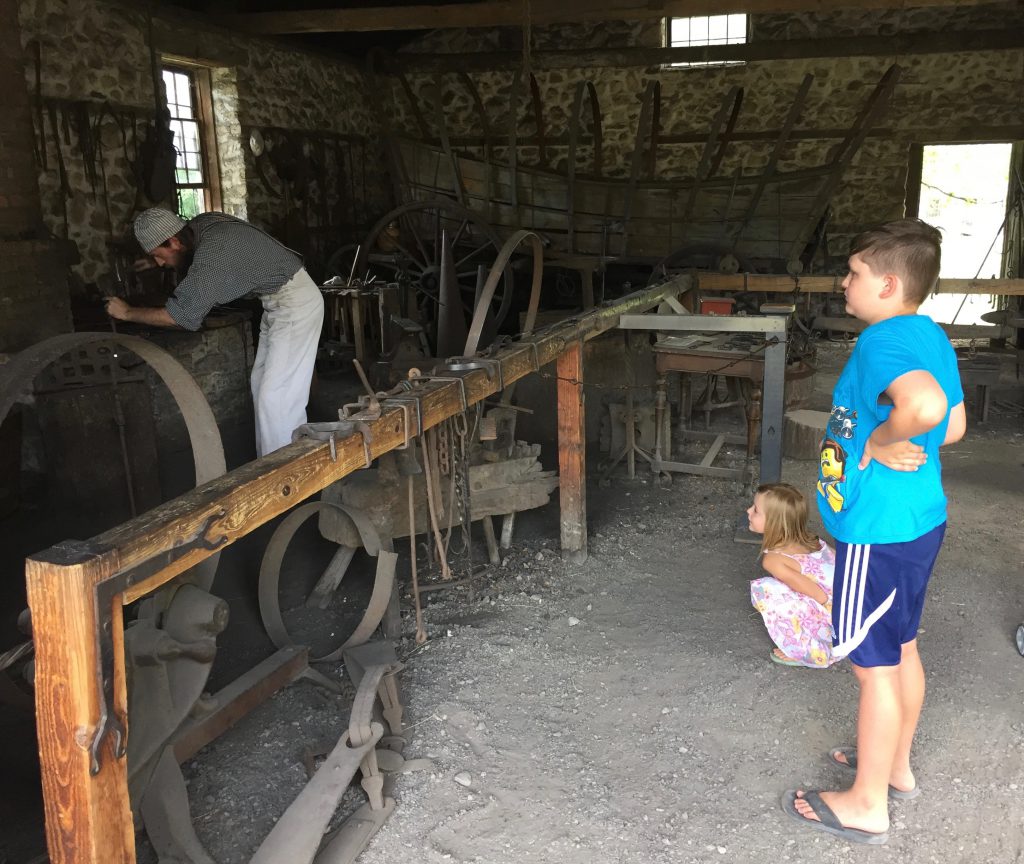 we stopped to talk about the rye field.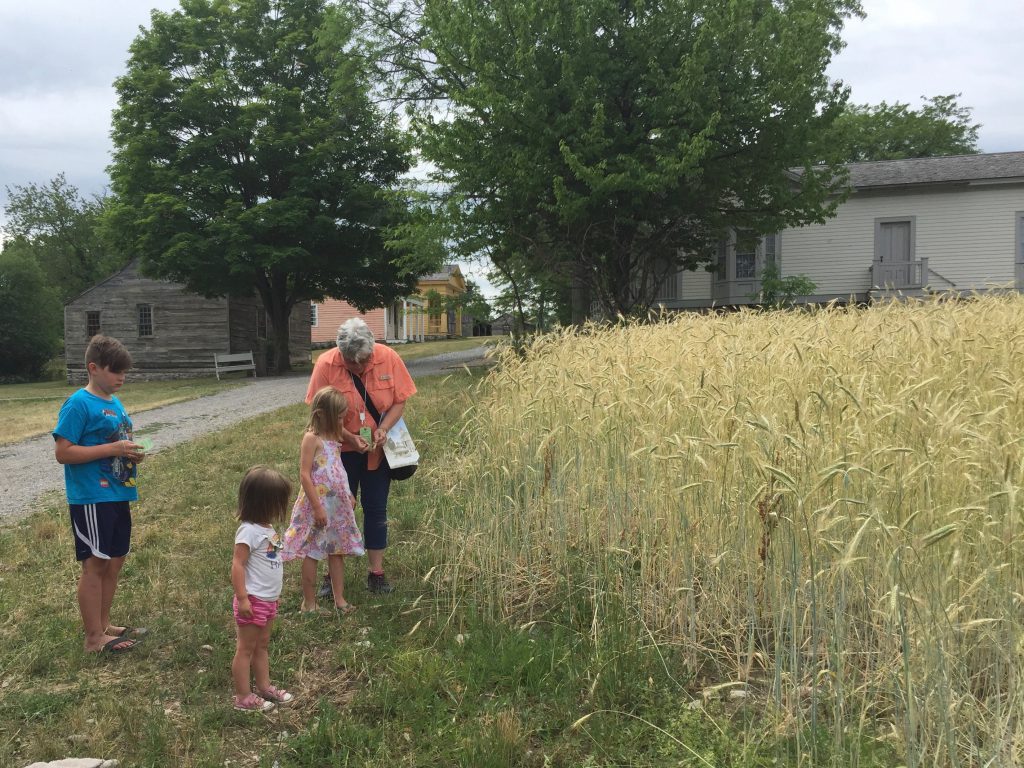 in the farmhouse, this lady was baking up something delicious.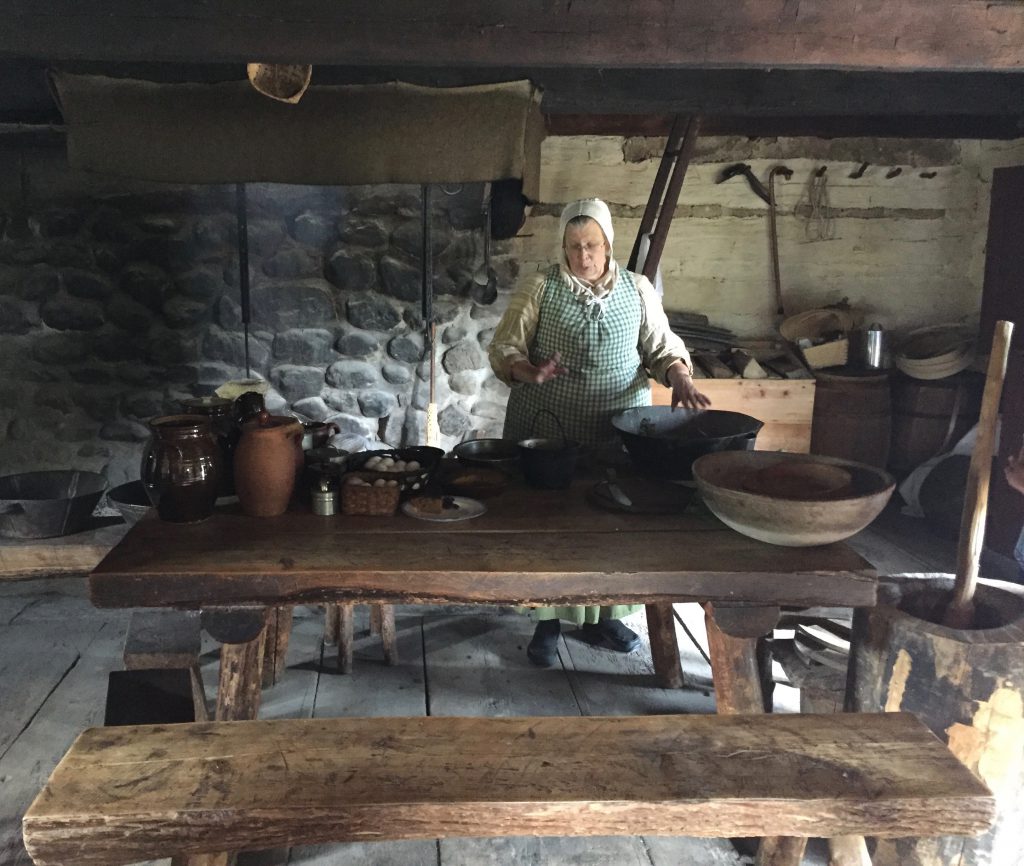 also at the farm, we checked out all of the animals. it was a SCORCHING hot day, so most of them were hiding, lying around in the shade.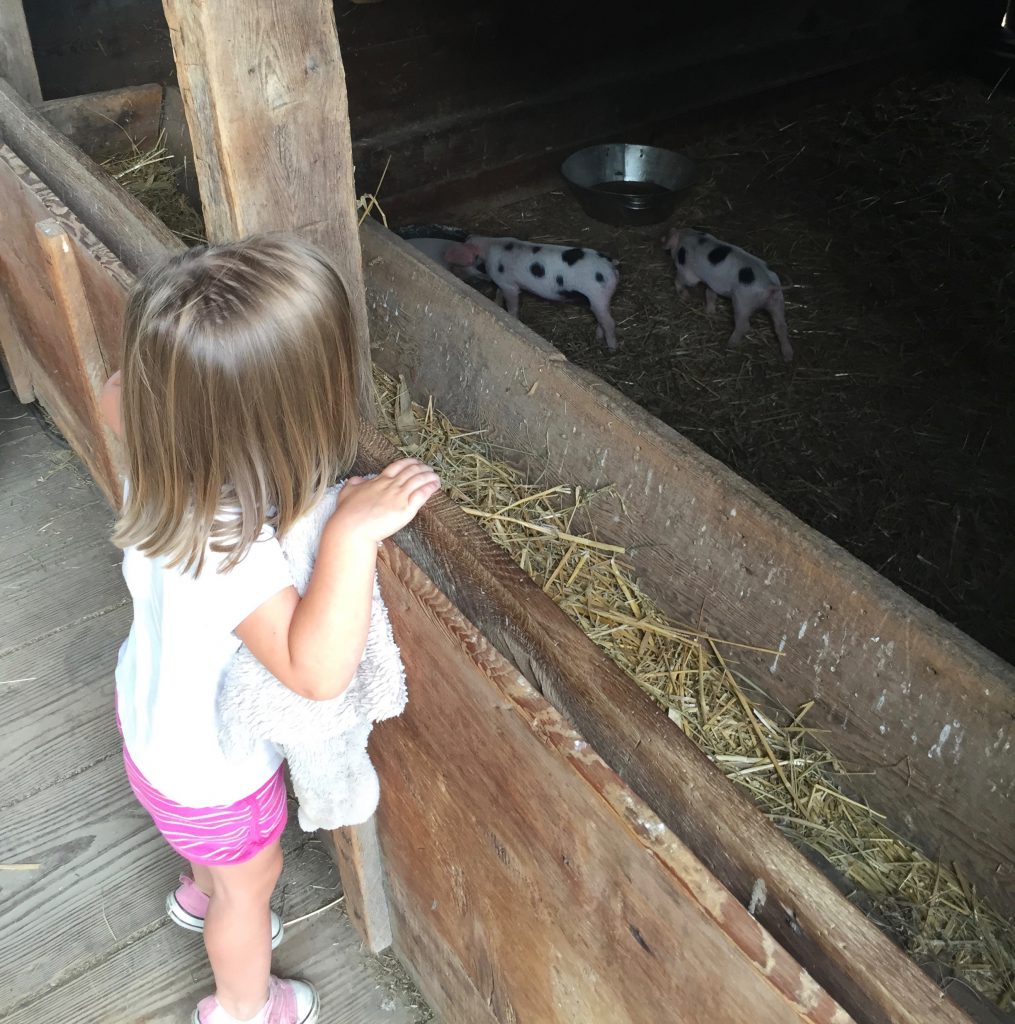 farm tools and wool.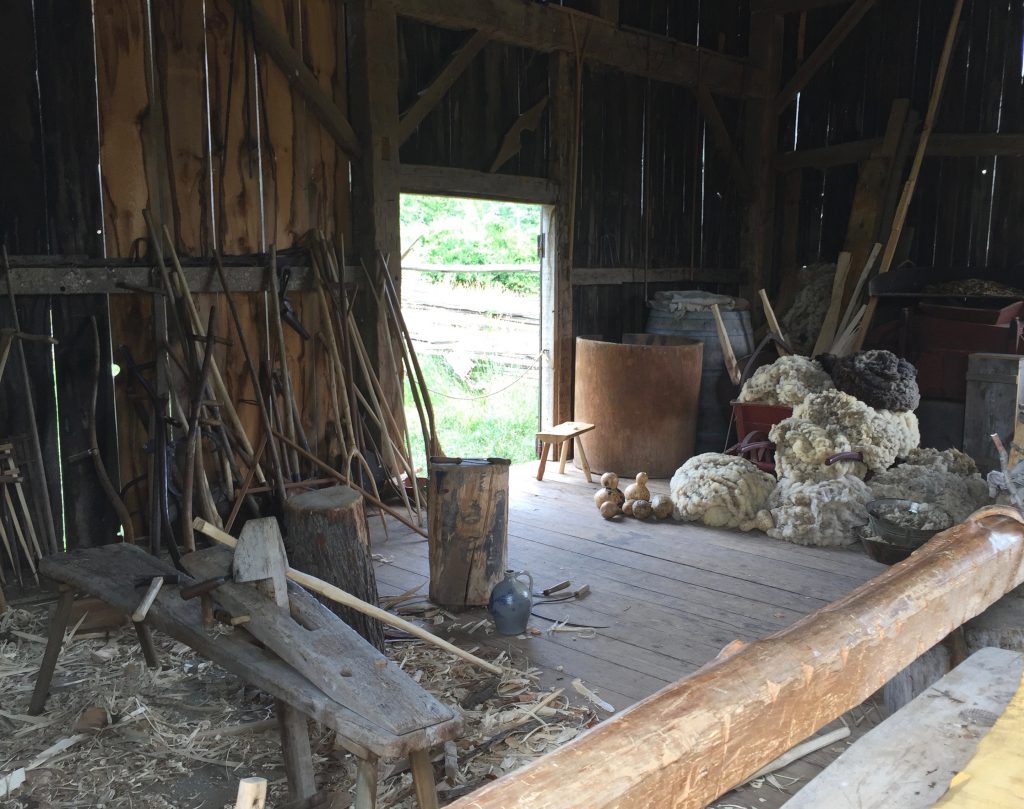 and of course, we found the chickens.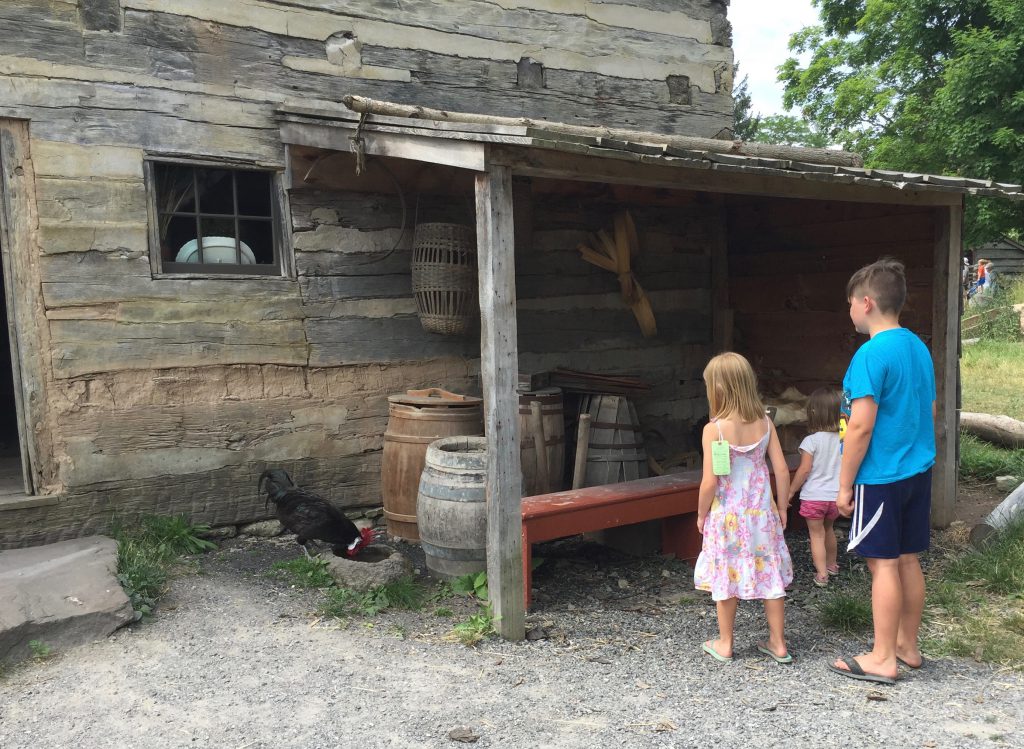 as you move through the suggested "path", the time periods change. so from the "primitive" area, we moved to the later 1800s i think, and there were lots more cool things to check out. like the printing office.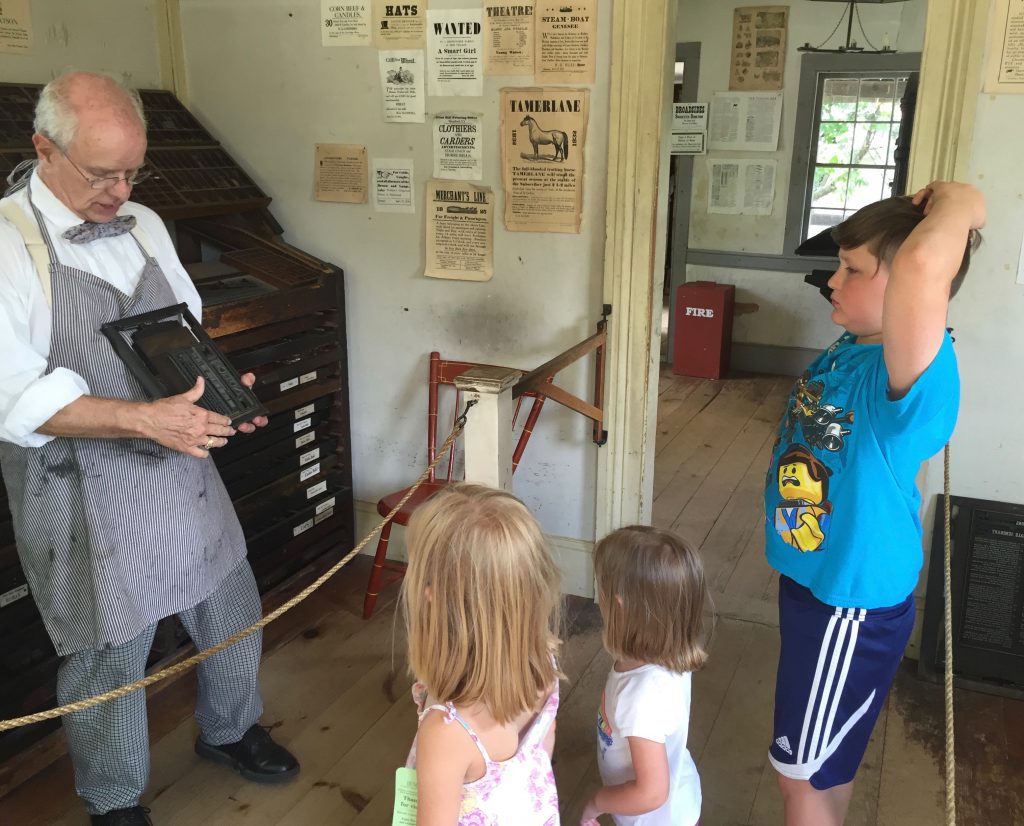 and the weaver.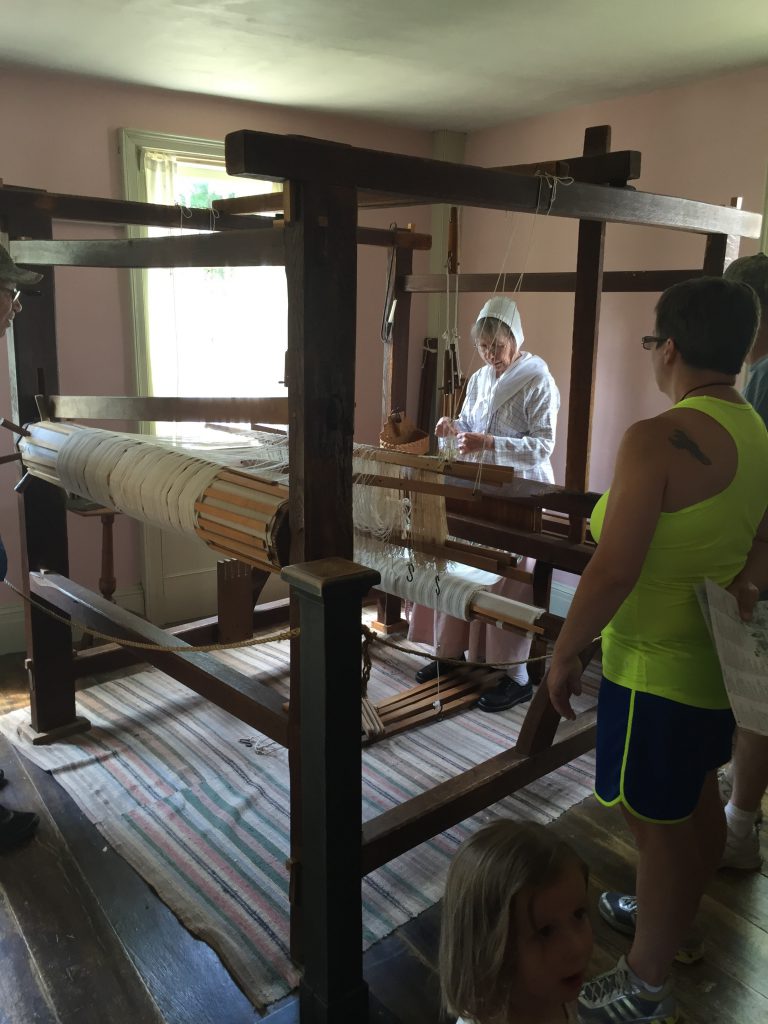 and a store!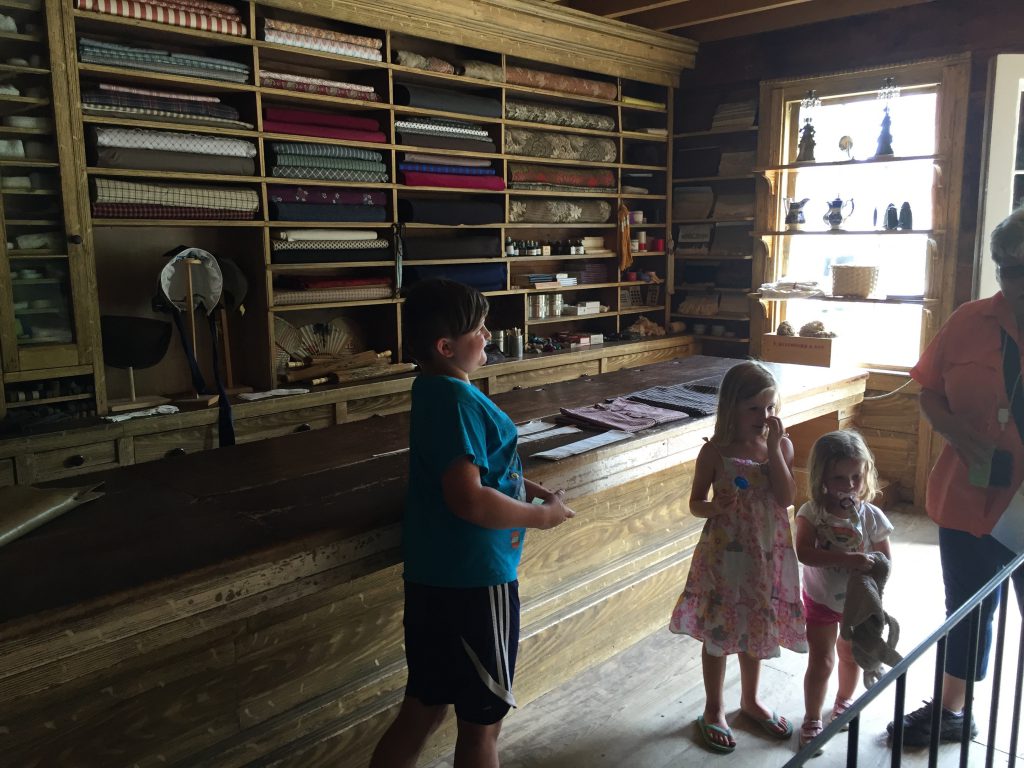 old school checkers.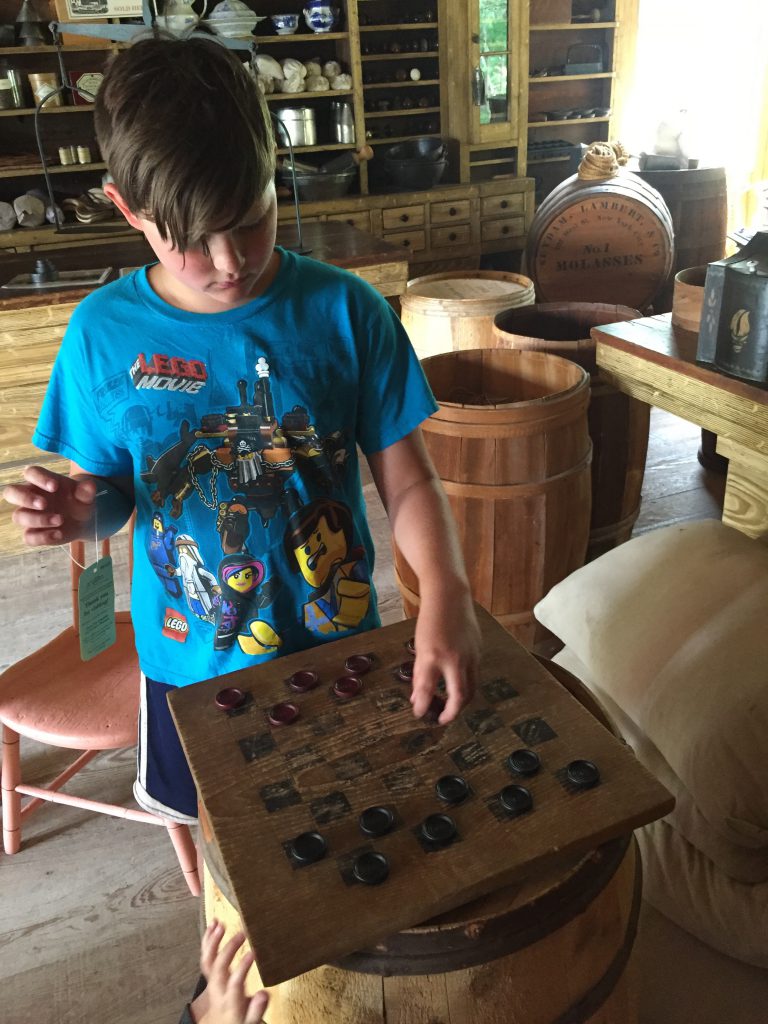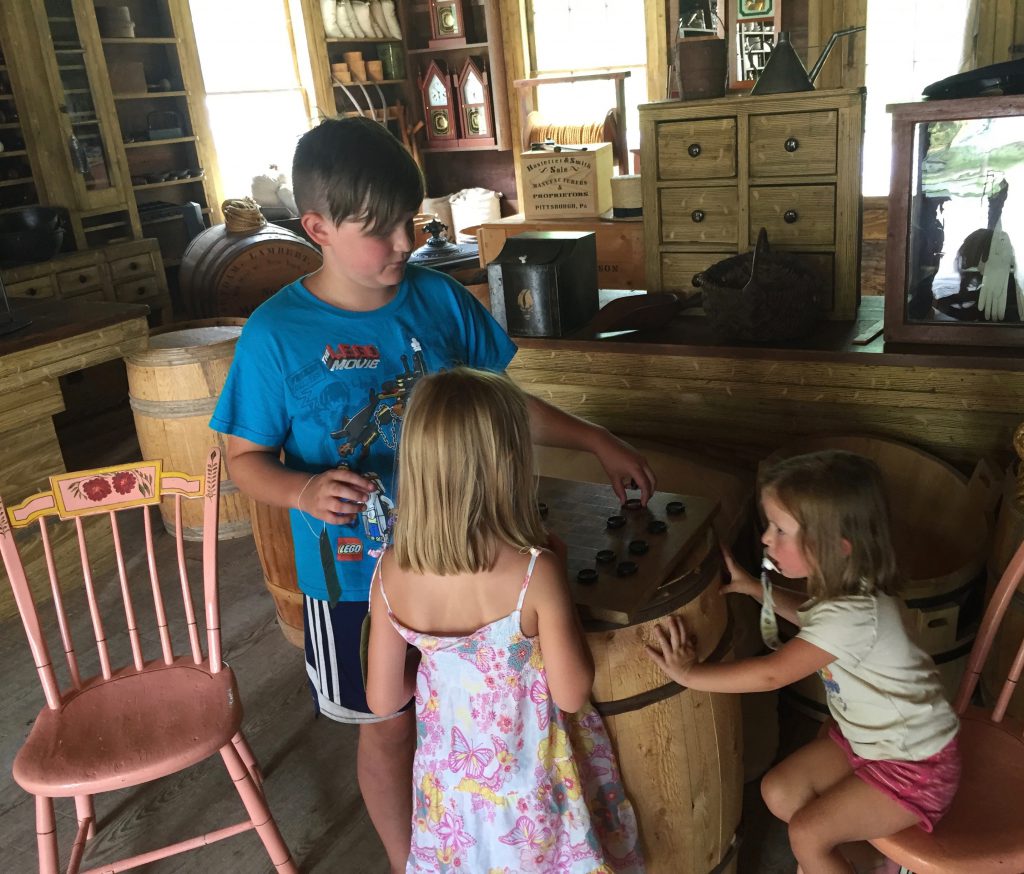 in the courtyard, a girl was teaching folks about old timey games. both of the big kids took a turn on the stilts. (i did too, but have no pics to prove it). isaac: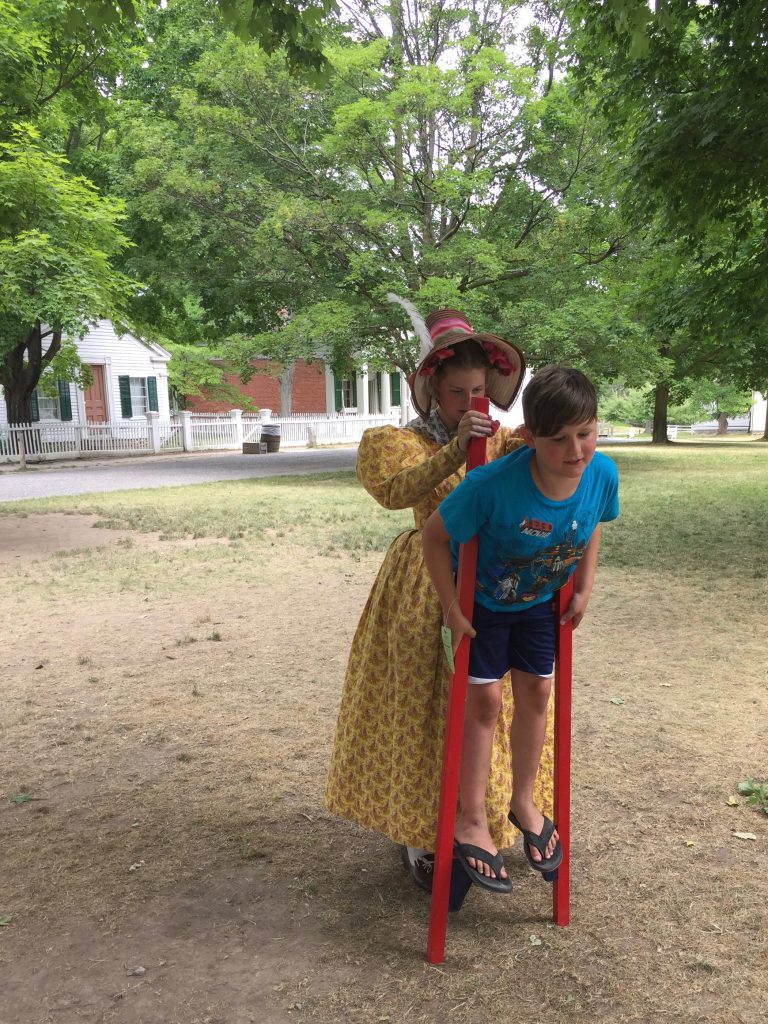 and anna: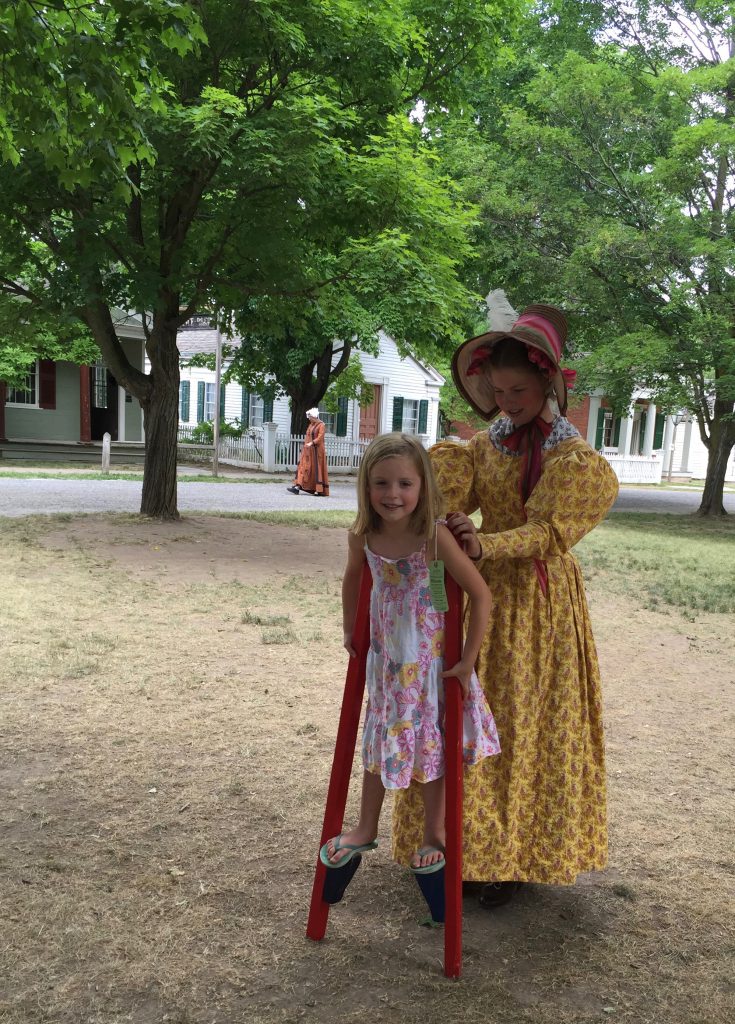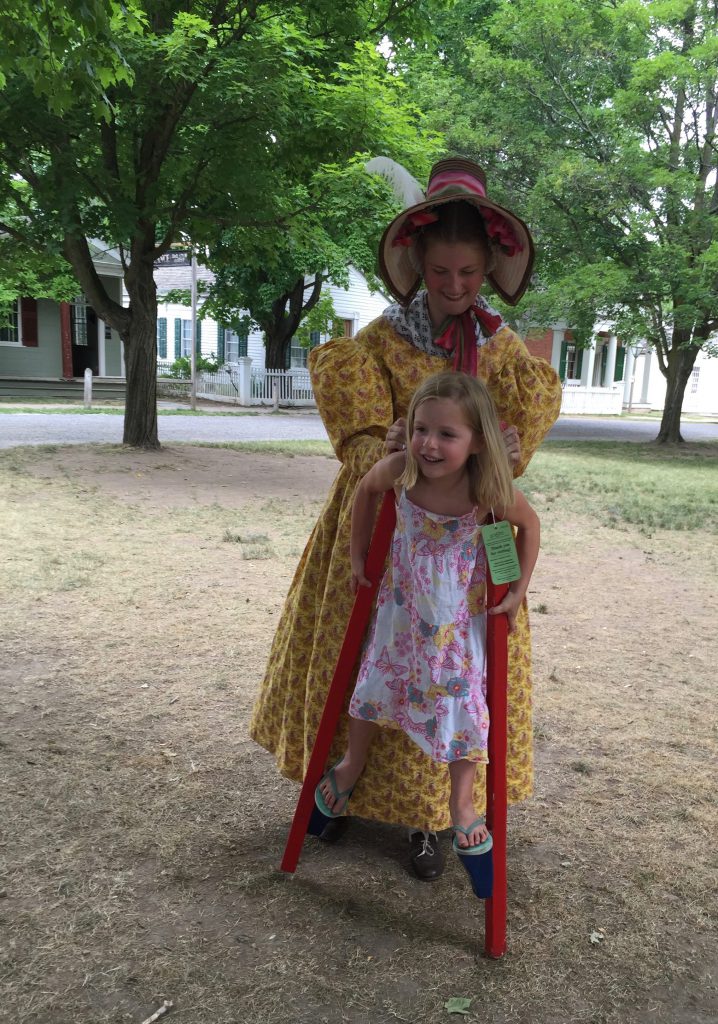 then a little game called "graces" which was just two stick and a hoop that you tossed back and forth.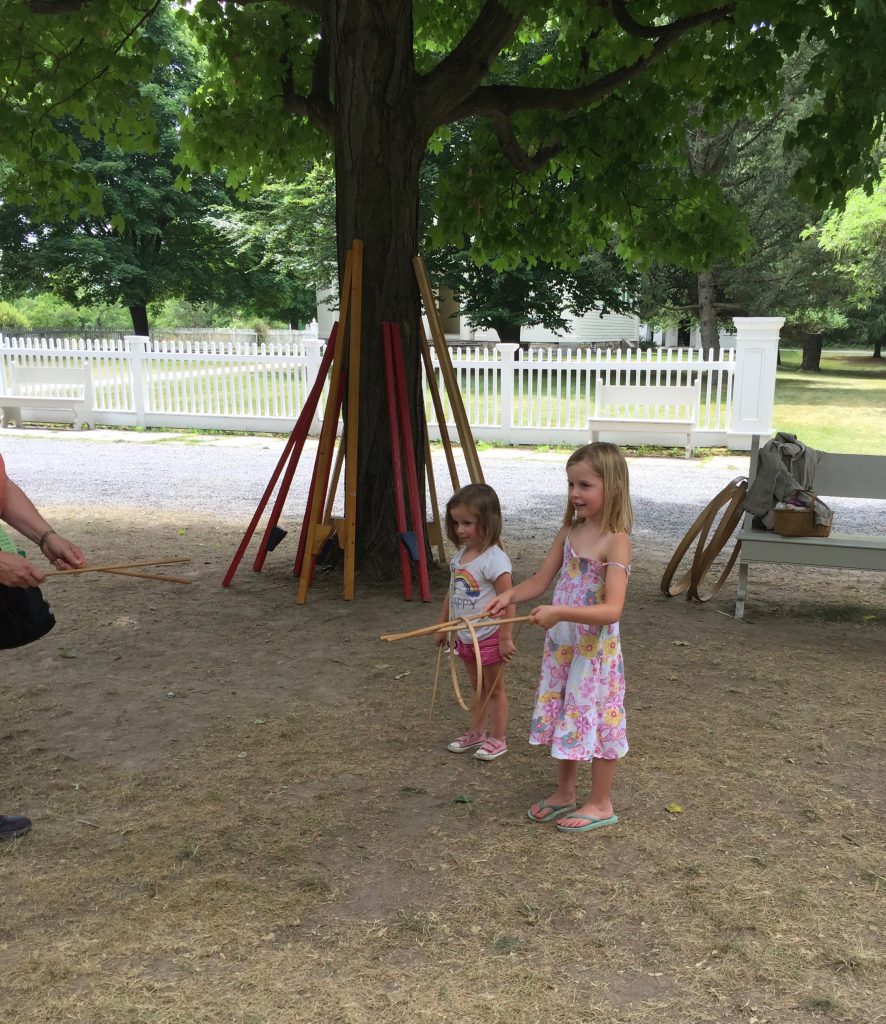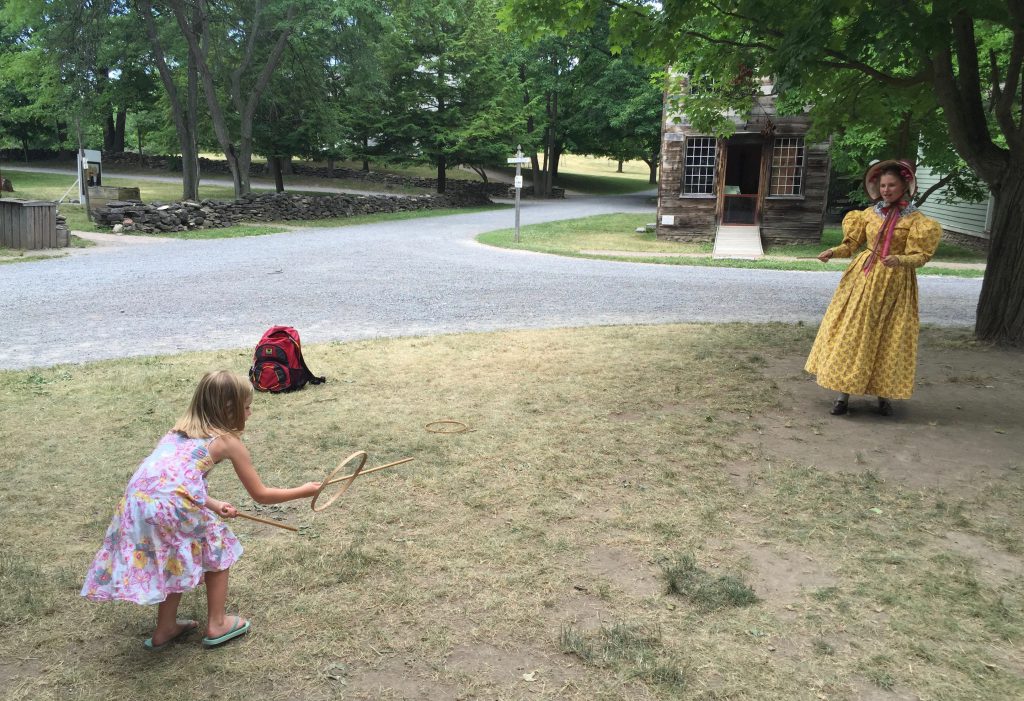 and a fishing game that isaac was hooked on.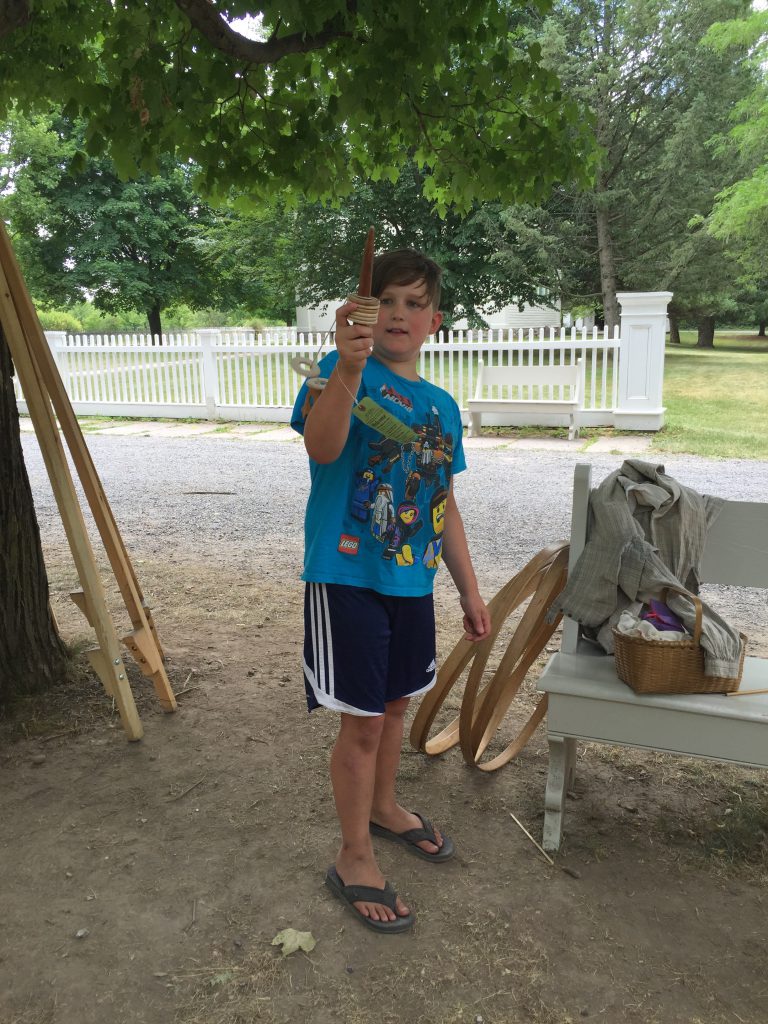 hazel's favorite was the roll the giant hoop and hit it with a stick game.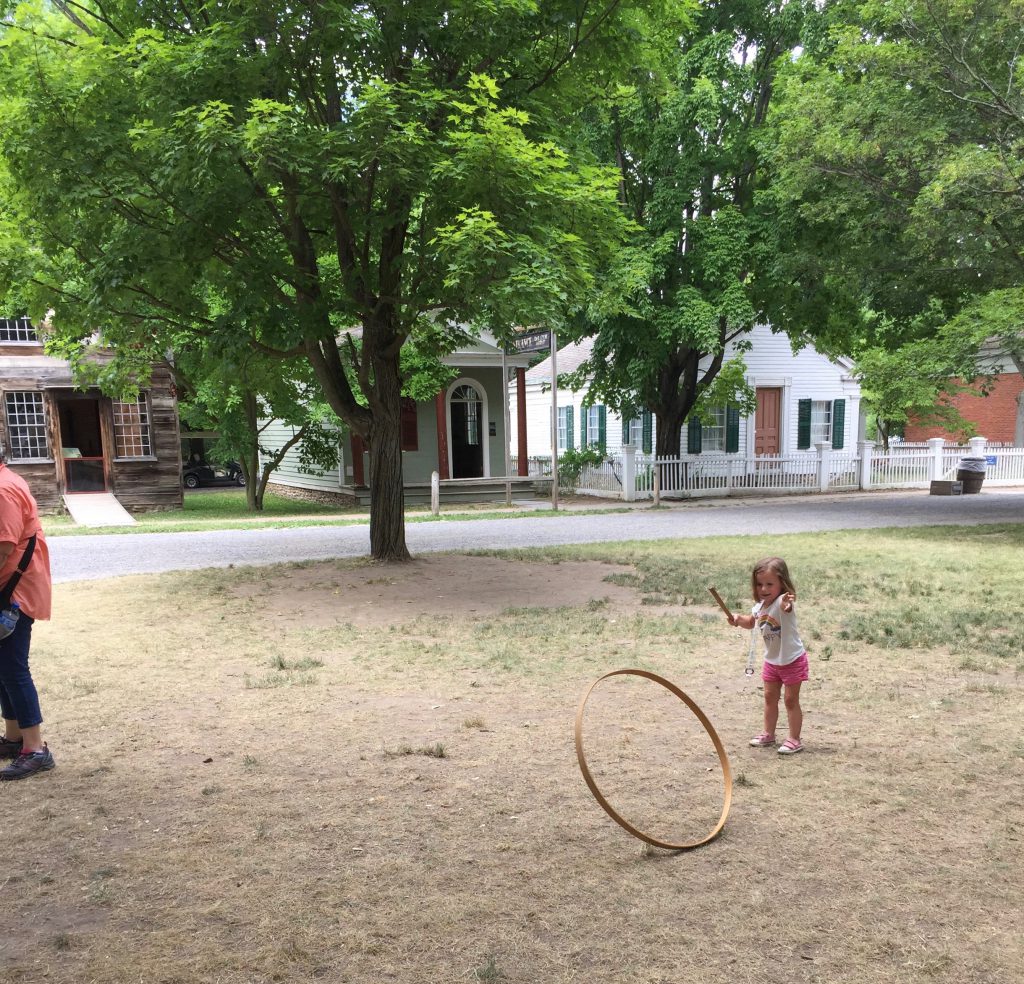 ike tried it too.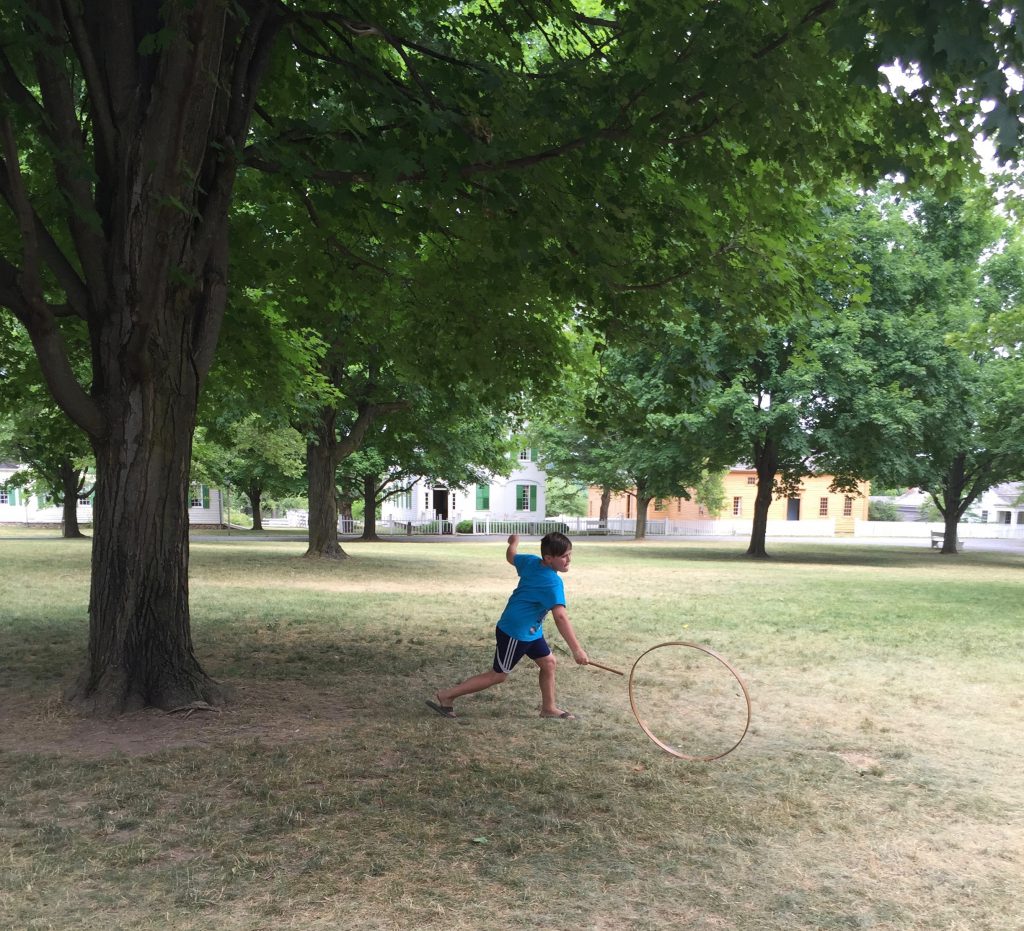 the kids all loved the games part the best. we walked around a bit more but they were mostly whiny and grumpy. it was hot. and there's only so much "look at this old thing that we used before we had some other new thing" that they could handle. so we started to head out. but first. an old catholic church.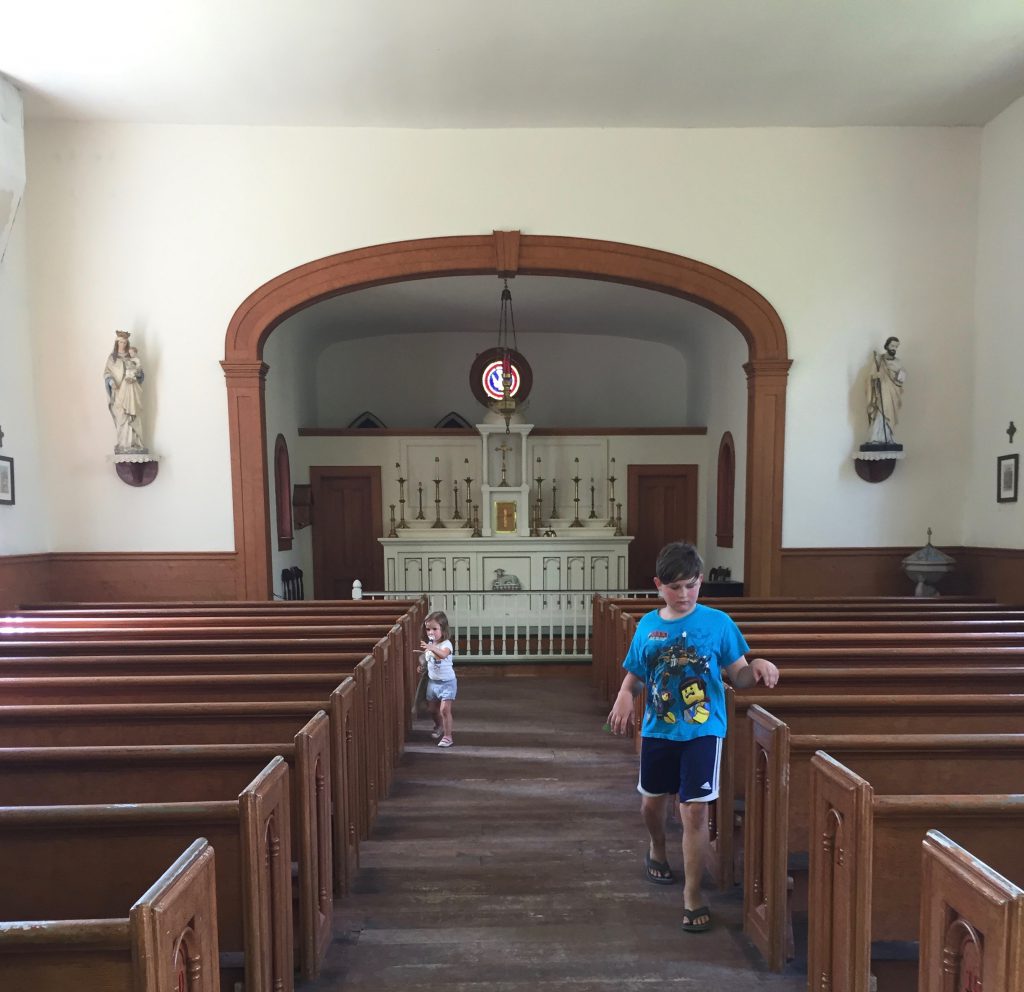 after a visit to the museum gift shop, we went to lunch in caledonia. then, we were off to letchworth state park. we happened to be driving right by, so i figured we could give derek's parents a quick tour. only stopping off at the scenic overlooks. first, the dam.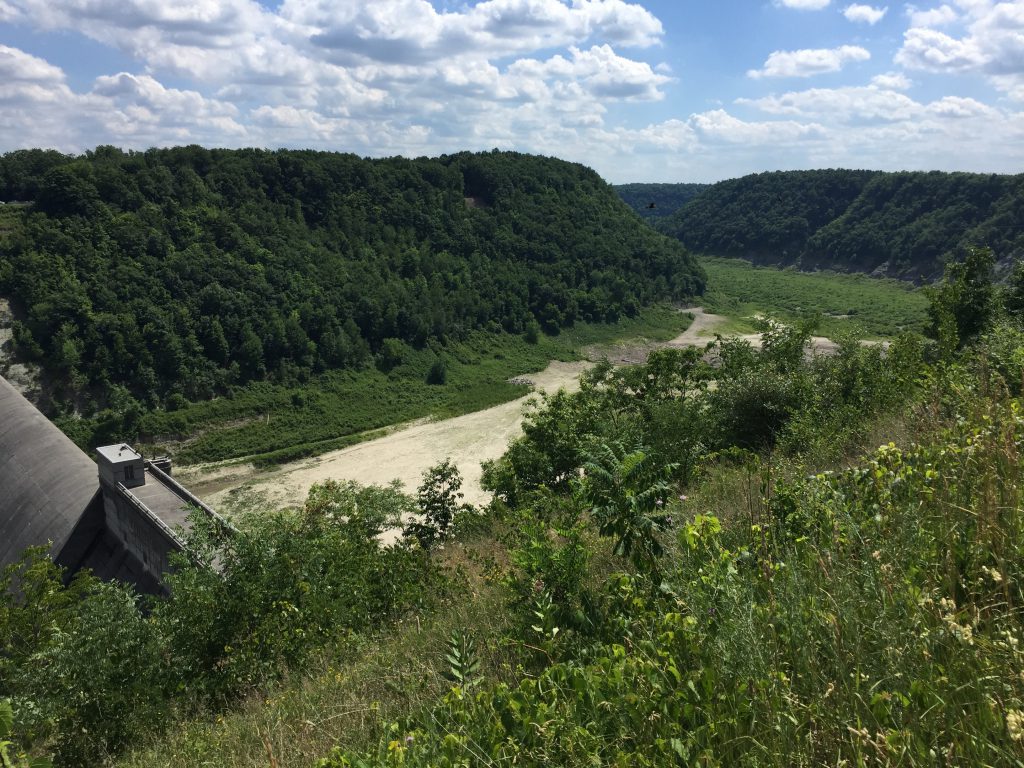 and then, inspiration point.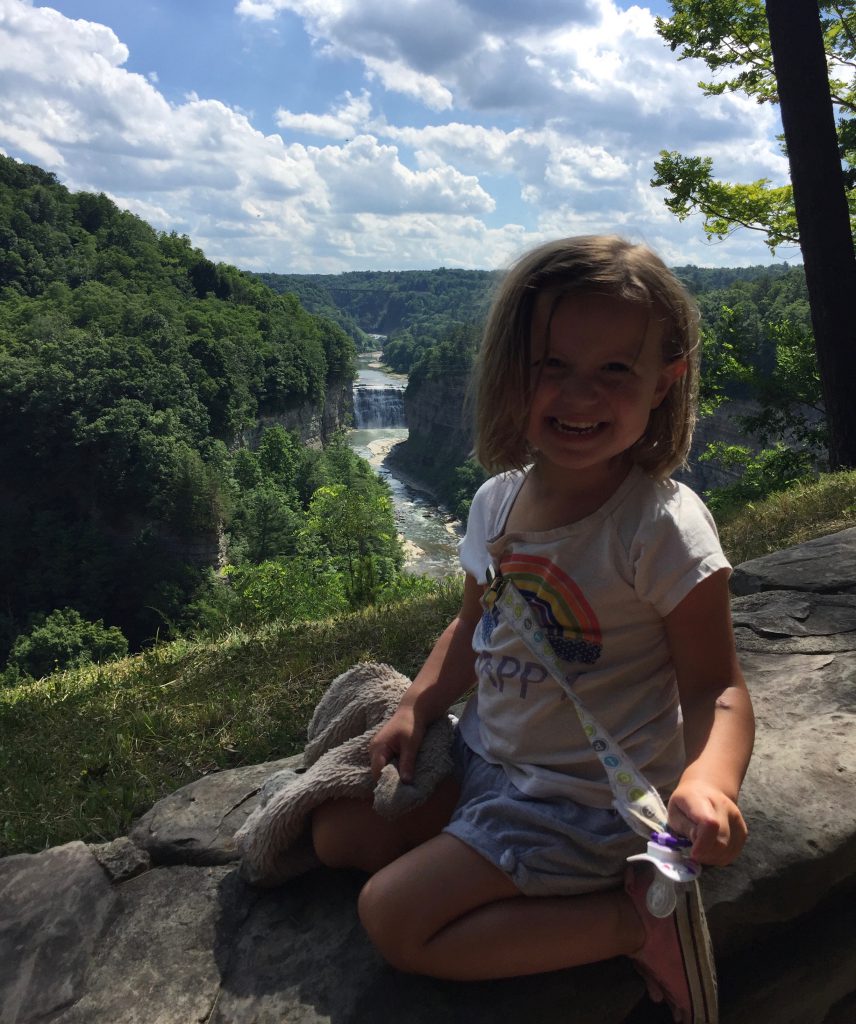 we also went to the upper falls, but i apparently decided not to take any pictures of that.
then, tired. hot. sweaty. we rolled back out of the park and finished our trip to watkins glen!