as previously mentioned, we made one last visit to batavia, this time to meet up with derek's parents who were going to stay with at my mom's house for their first ever vacation to batavia.
we arrived a day early, to settle in and relax before the chaos began. a lovely breakfast at miss batavia diner to kick things off.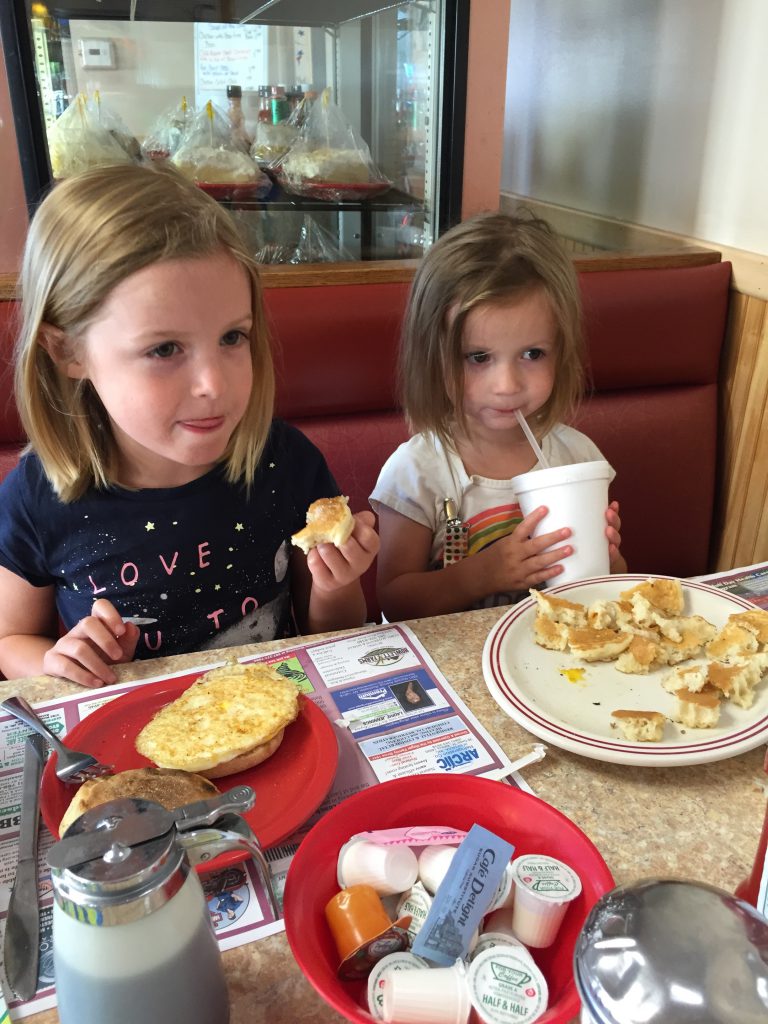 it was a beautiful day, so julie redband/varland brought her posse over for a beach day. my girls.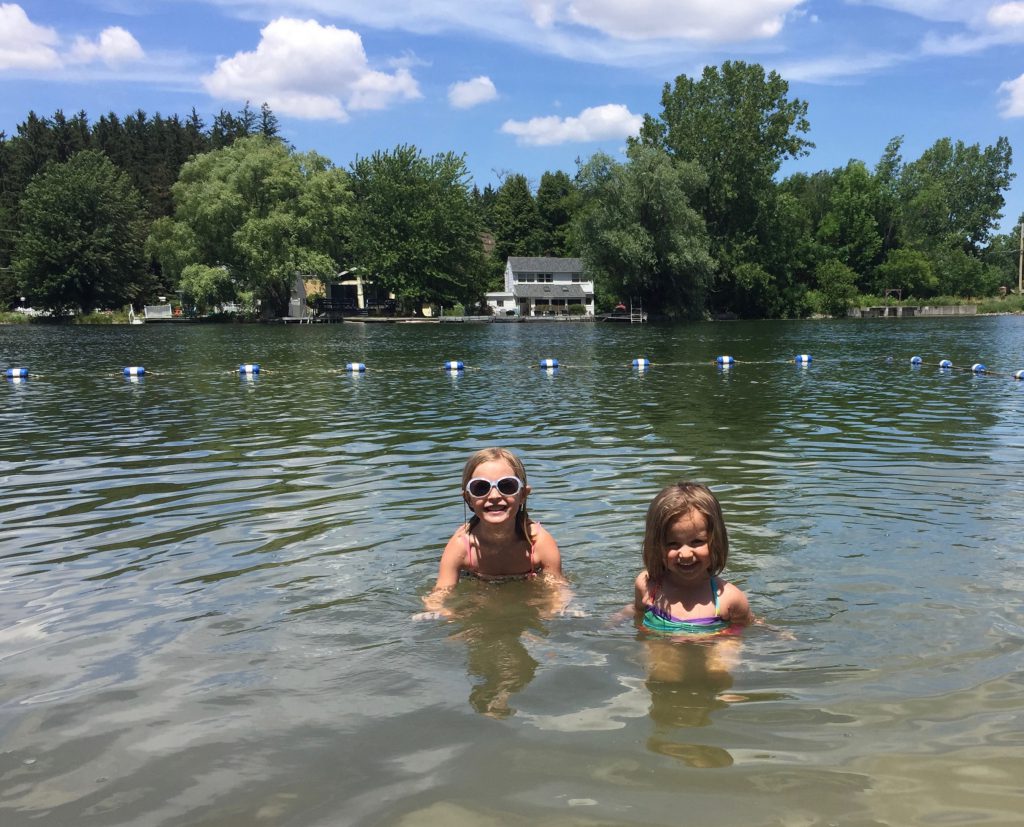 all seven of our kiddos. mine in the lake. hers on the beach.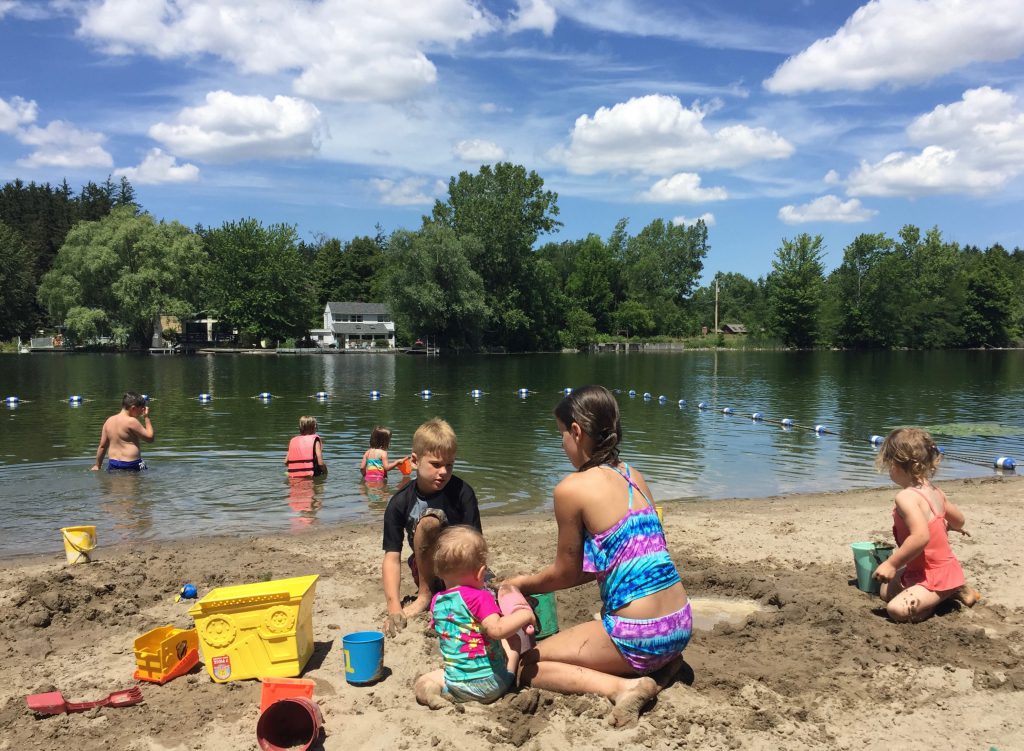 the older kids dug a hole for some of the smaller kids to play in. then hazel got in and wouldn't get out.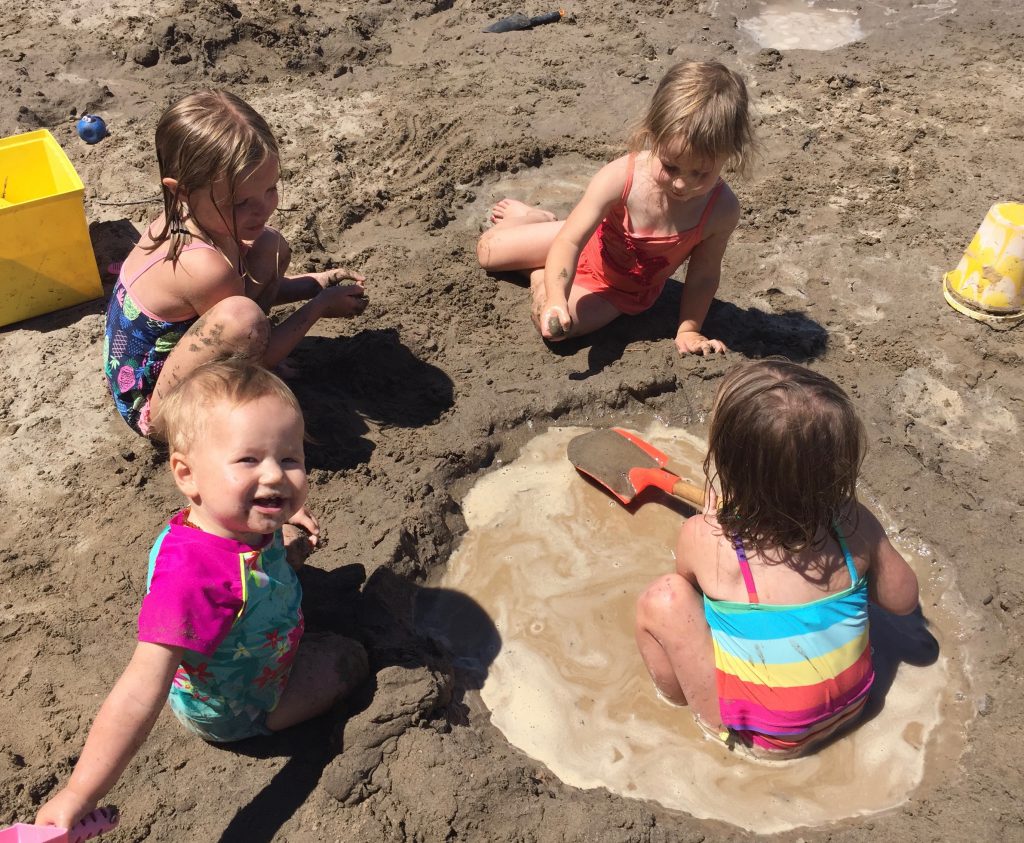 queen of the mud pit.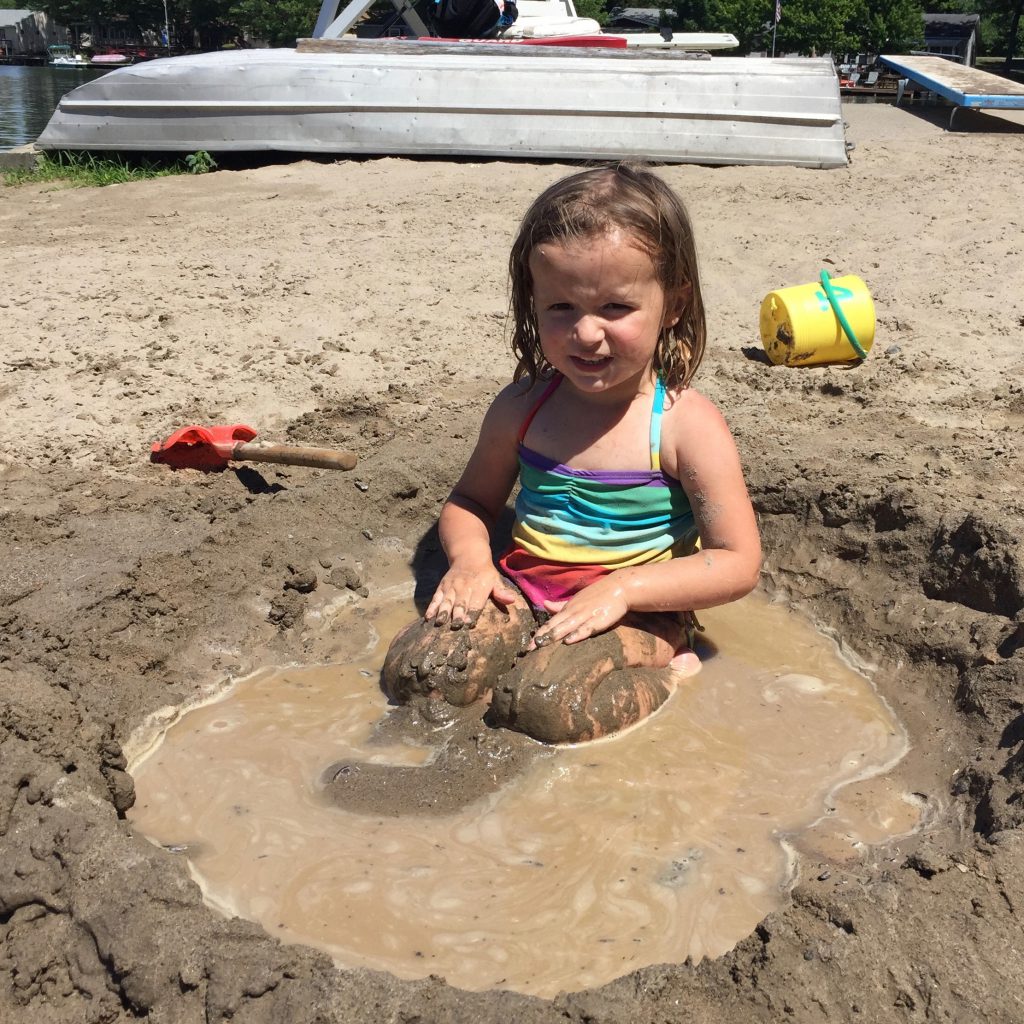 the next day was our big tourism adventure (previous post).
then, on saturday, derek's parents arrived around lunchtime, so we obviously whisked them away to the pok-a-dot, for their first taste of batavia. before our food came: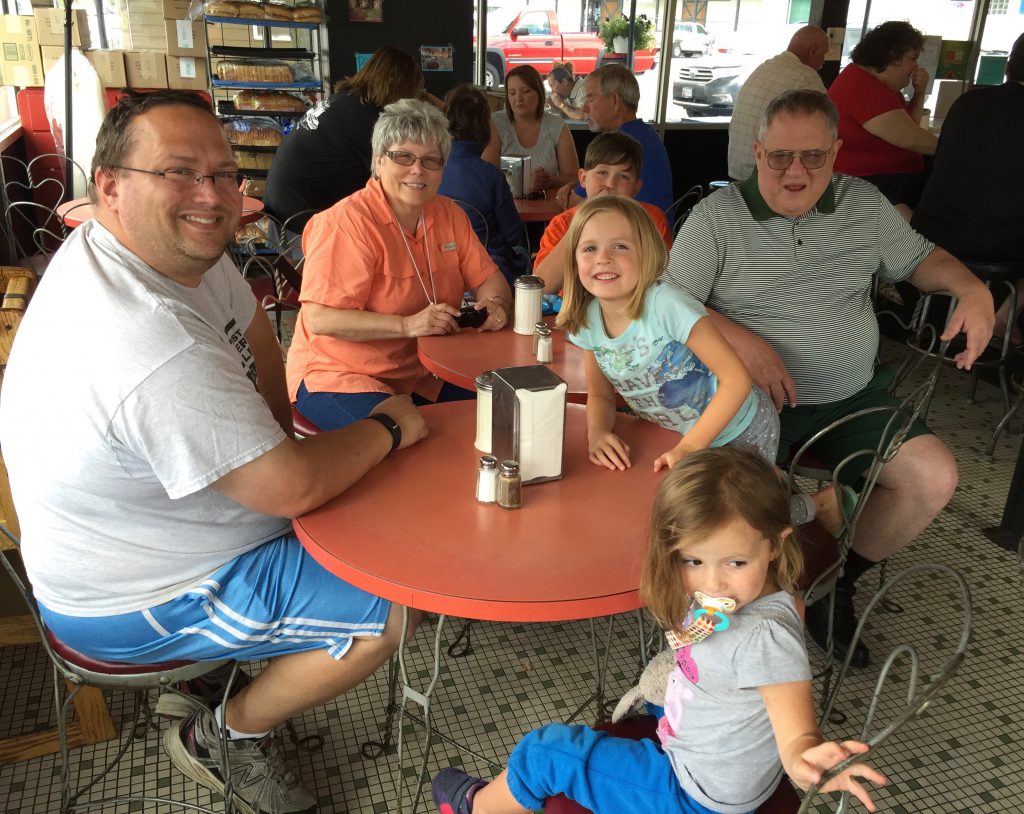 and after: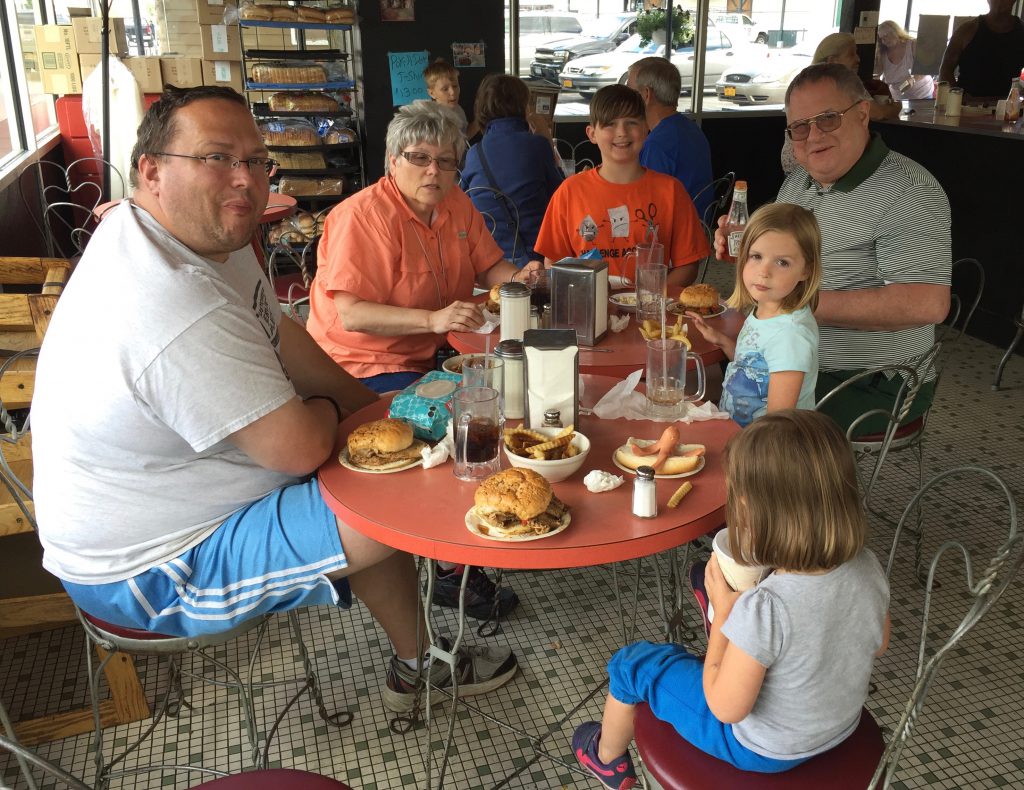 my beef on wick and gravy fries. so good.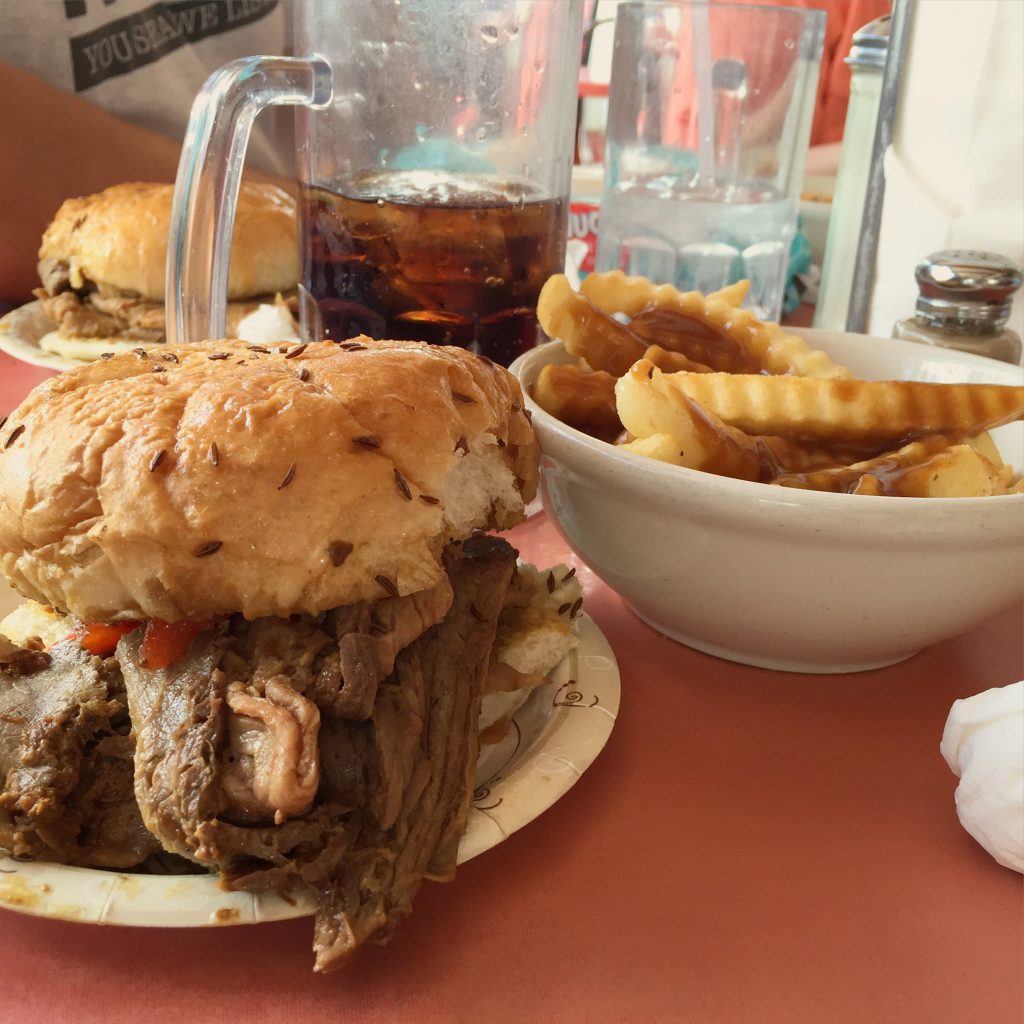 after we were stuffed and smelling completely like fry grease, we decided to go to adam miller toys, for our second stop on the tour of batavia. except that it was closed and the road was blocked off for the "ramble" — a day of local bands playing short sets of music all day long in jackson square. so, we wandered to that instead.
and this is where i should tell the part of the story about my dad being in town. he came up for a class reunion and i had actually had breakfast with him that morning, but he was at the ramble, so we hung with him for a bit.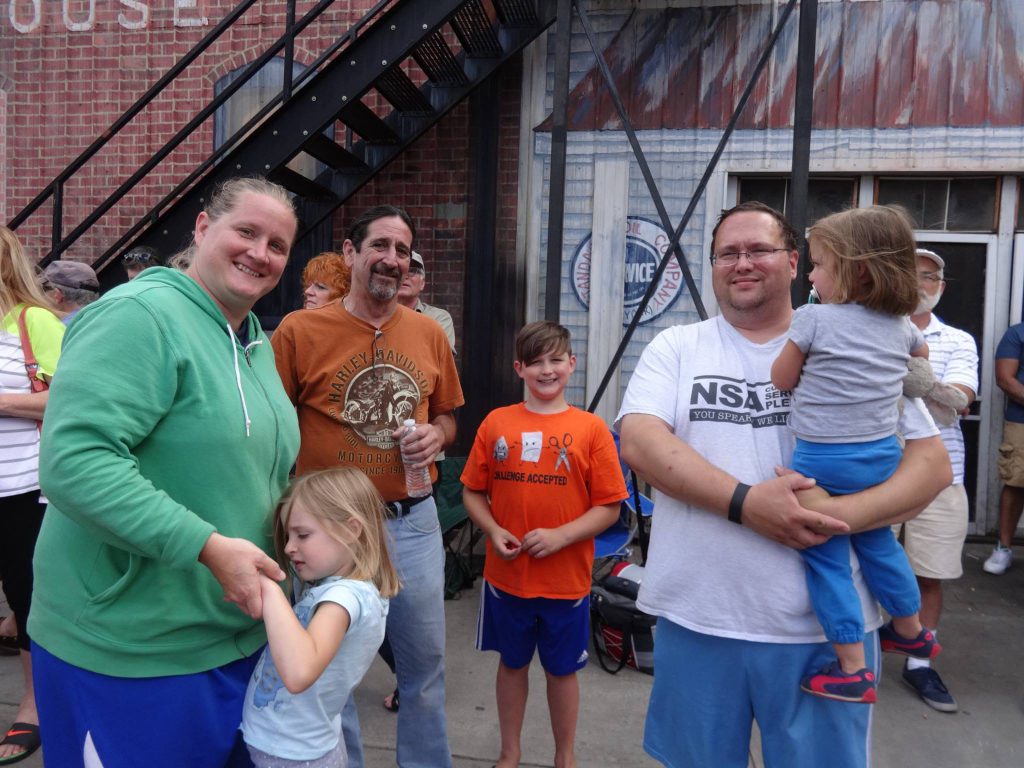 later that night, i ate out for the third meal of the day, when derek's dad took us all out for a delicious dinner at batavia's finest establishment, alex's grill. it was dark and this was the only decent pic of everyone i could manage.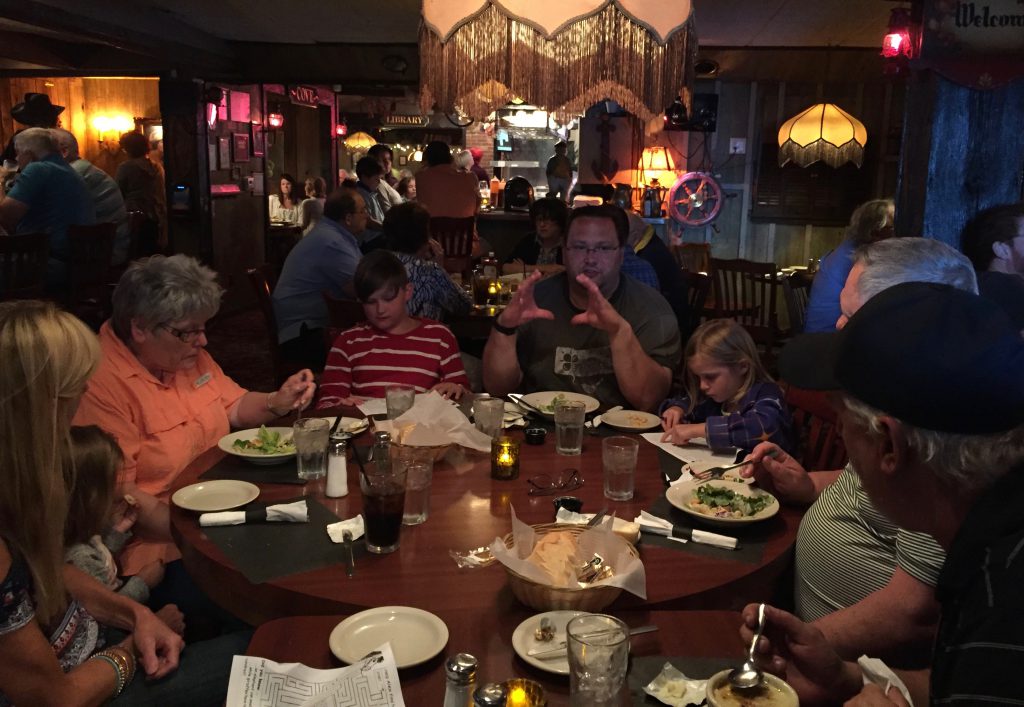 i accidentally ordered the prime rib sandwich, which was literally a slab of prime rib slapped on a roll. no more. no less. after i disappointedly stuffed it all down my throat, i realized my mistake and that i should have ordered the "deluxe" version, and i would have had melty cheese and sauteed onions to brighten things up. oh well. next time.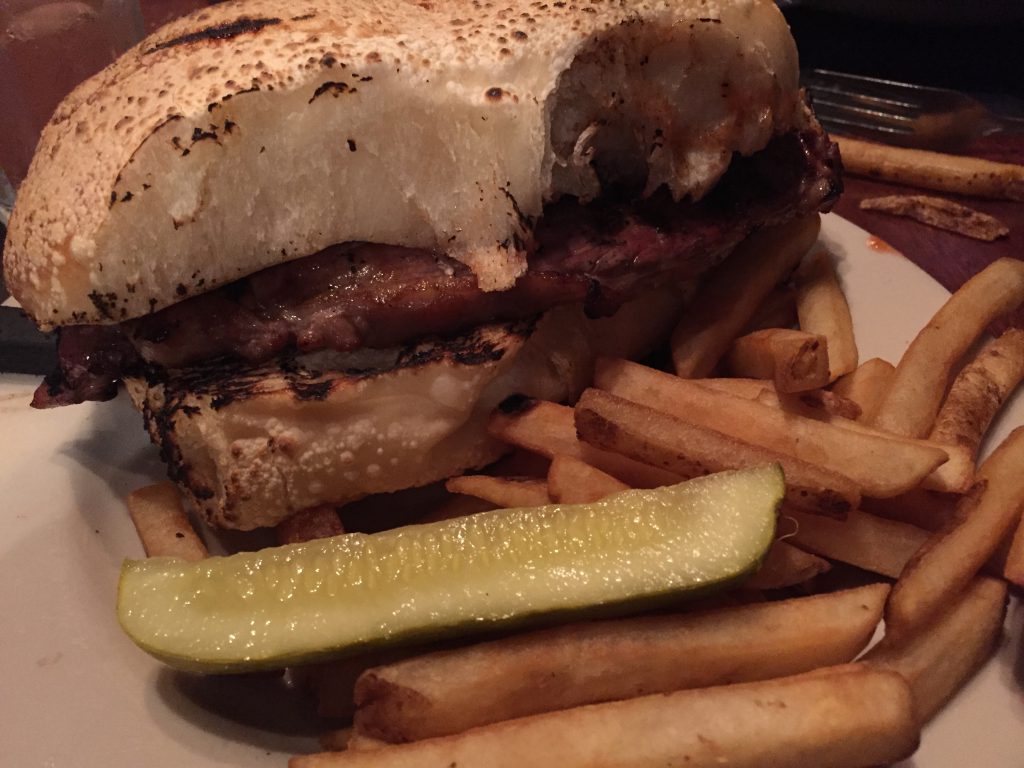 the next day was july 3rd, which was when everyone was celebrating july 4th. ha. derek's mom brought matchy dresses for the girls, so we started off the day with them in cute strawberry dresses. (it didn't last long, thanks to some cherries and peanut butter).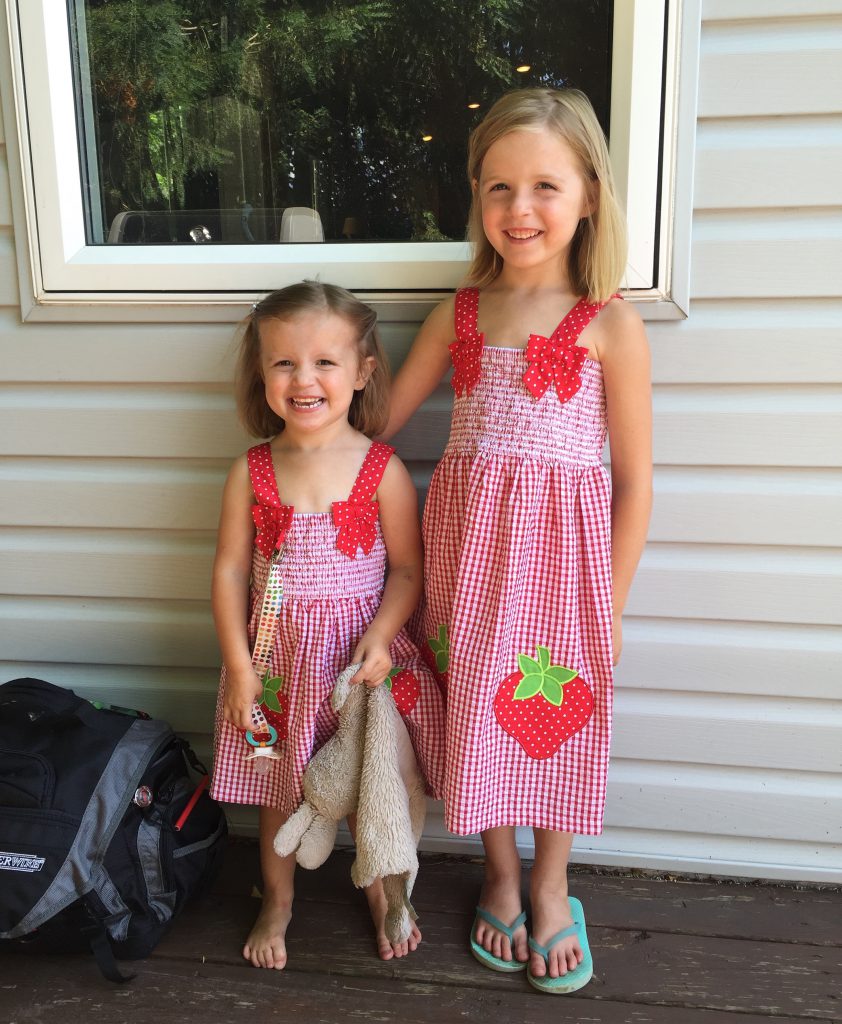 another beautiful day called for some beach time.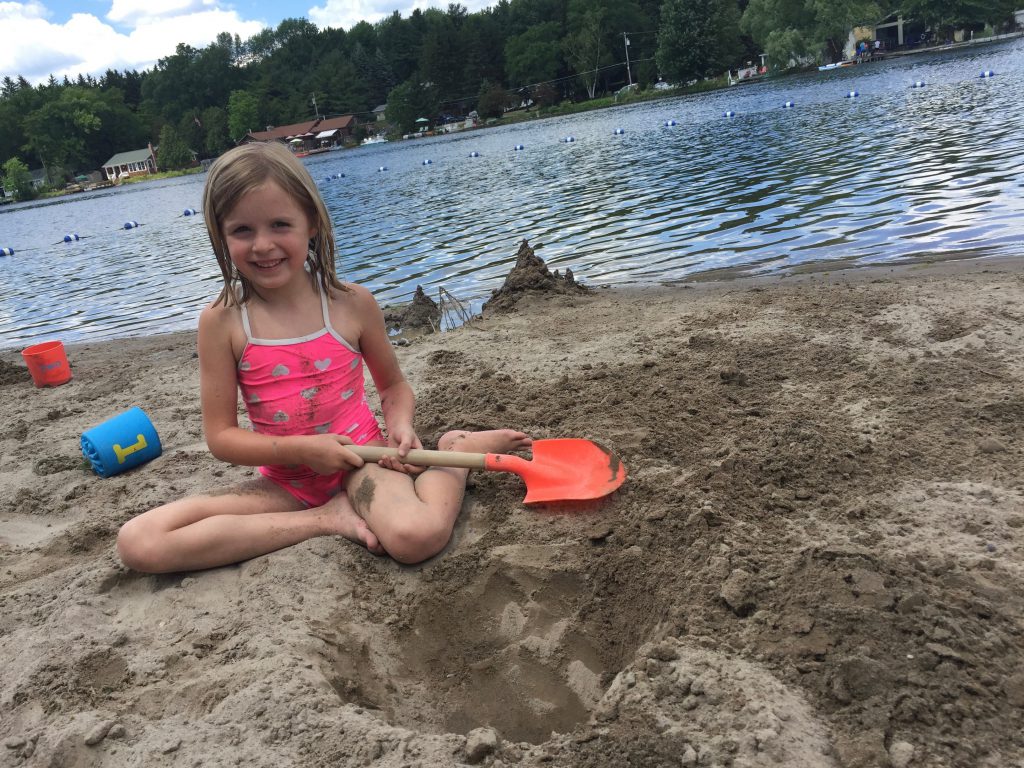 isaac, fresh off his tour of the lockport locks and canal museum, built a series of locks in the sand. unschool for the win.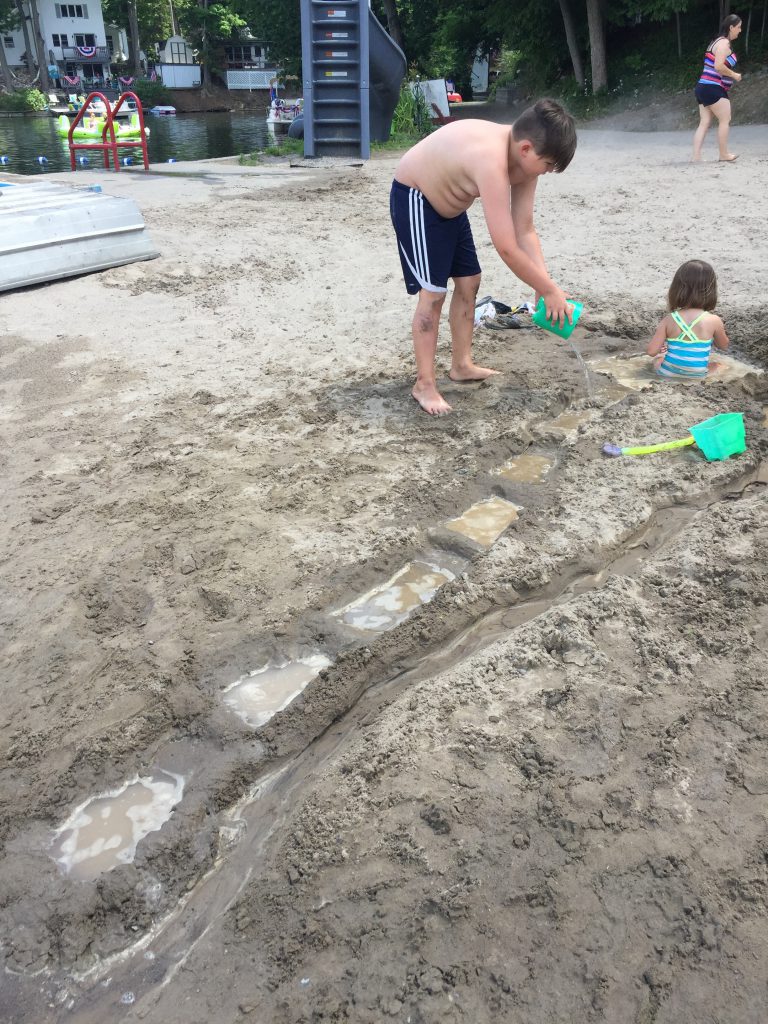 there was sooooo much food. and derek had secretly secured some saranac root beer (it's the best root beer there is). salt potatoes. mmmmm. corn. yum. i ate too much. shocker.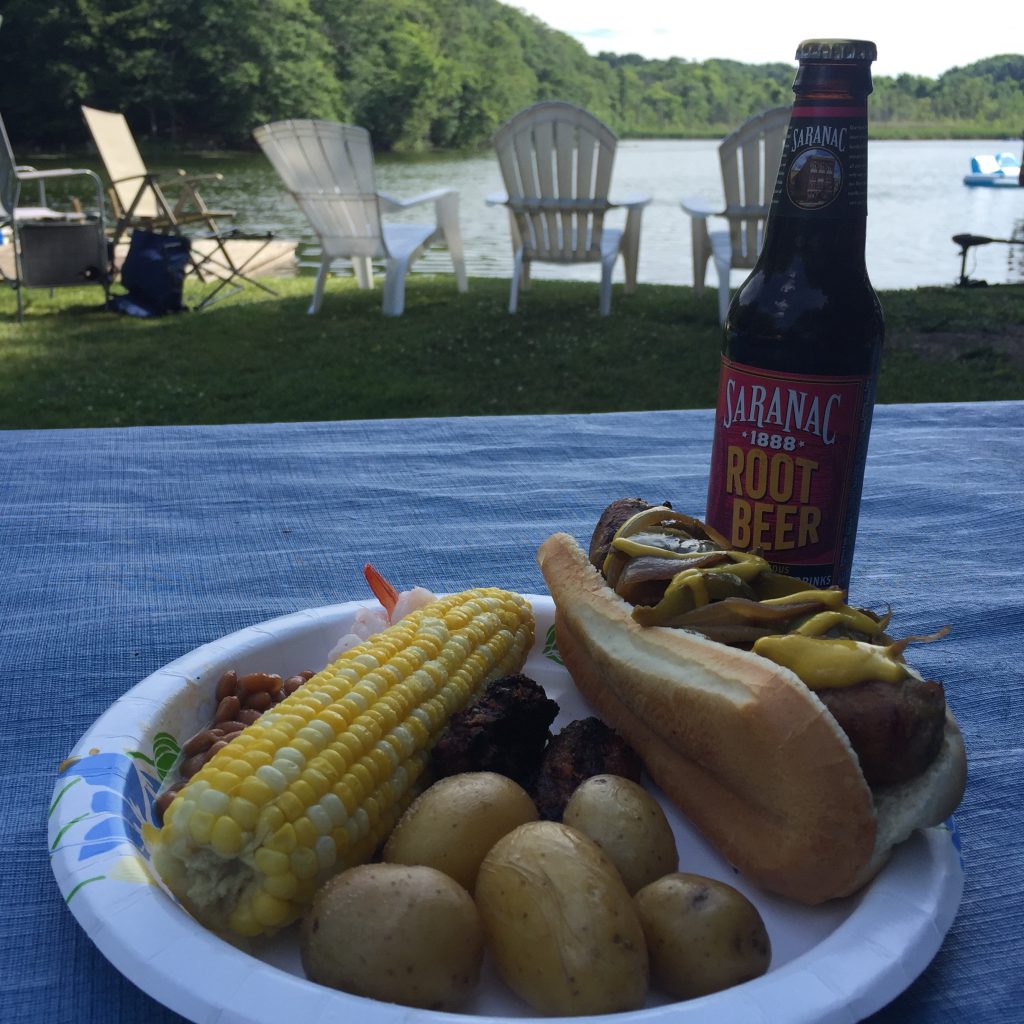 then. fireworks. (the kids didn't really care. and hazel had a love/hate relationship with them.)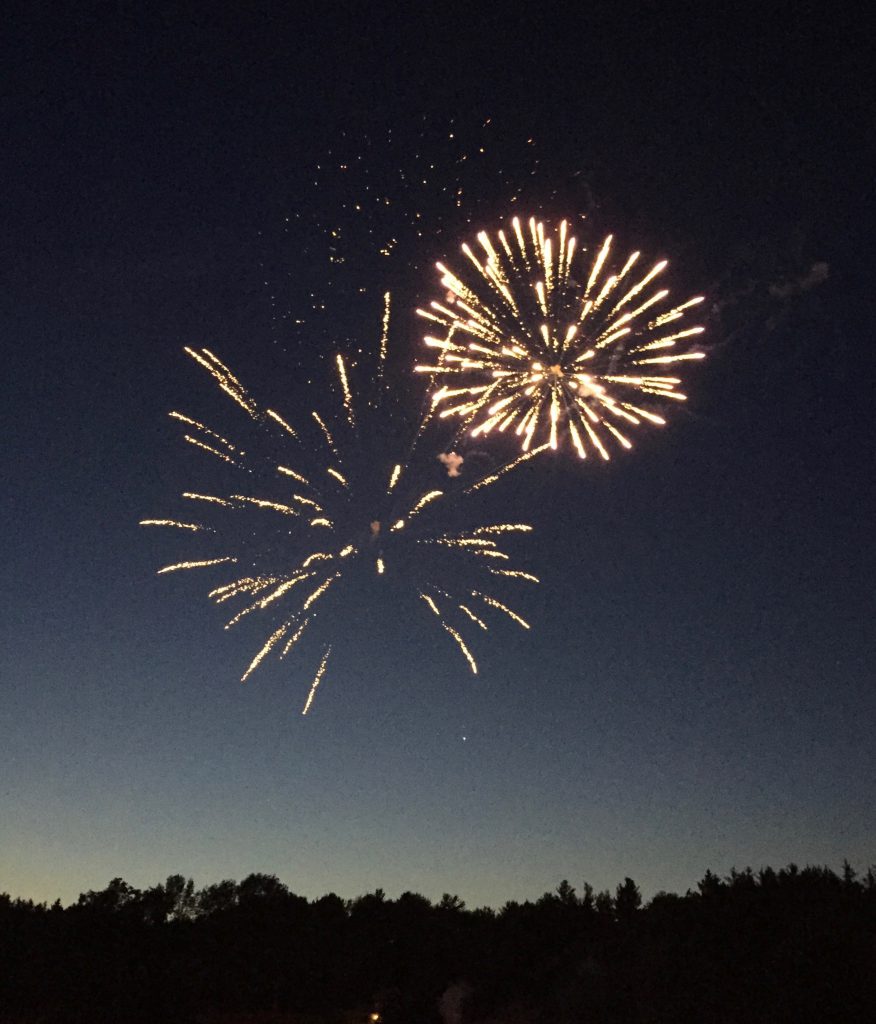 the real july 4th was a pretty chill day. we tried to catch up laundry and derek packed up early and drove to the next place so that he wouldn't have to take vacation time to drive.
hazel helped my mom water all of her plants.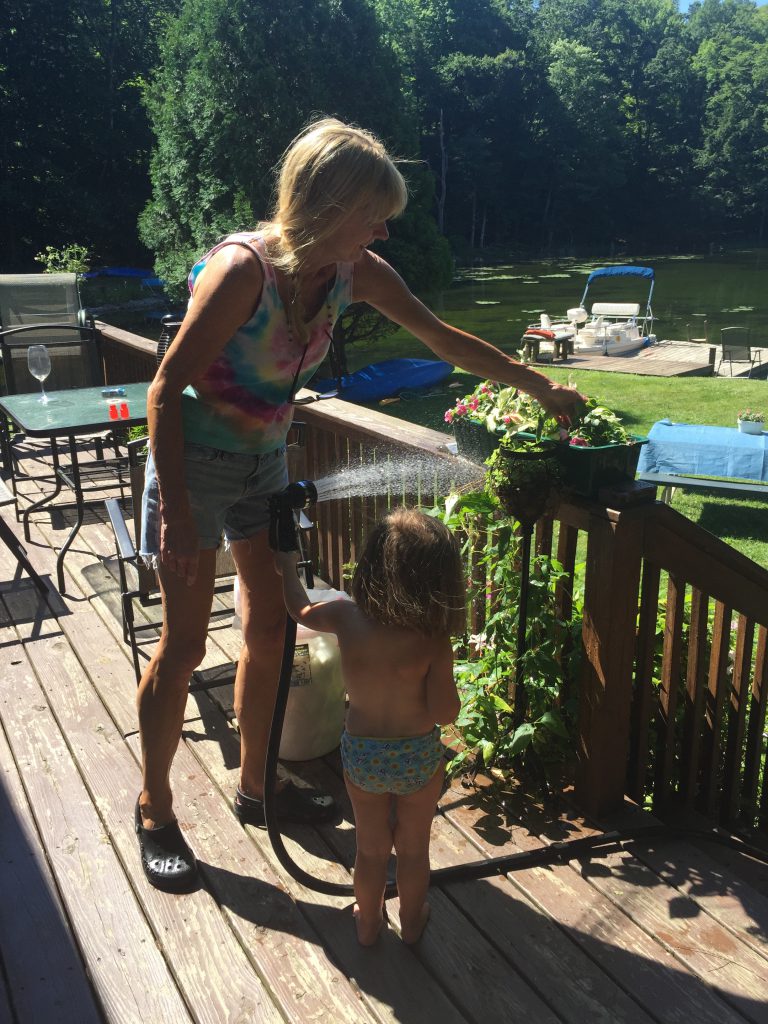 anna went kayaking with both grandmas.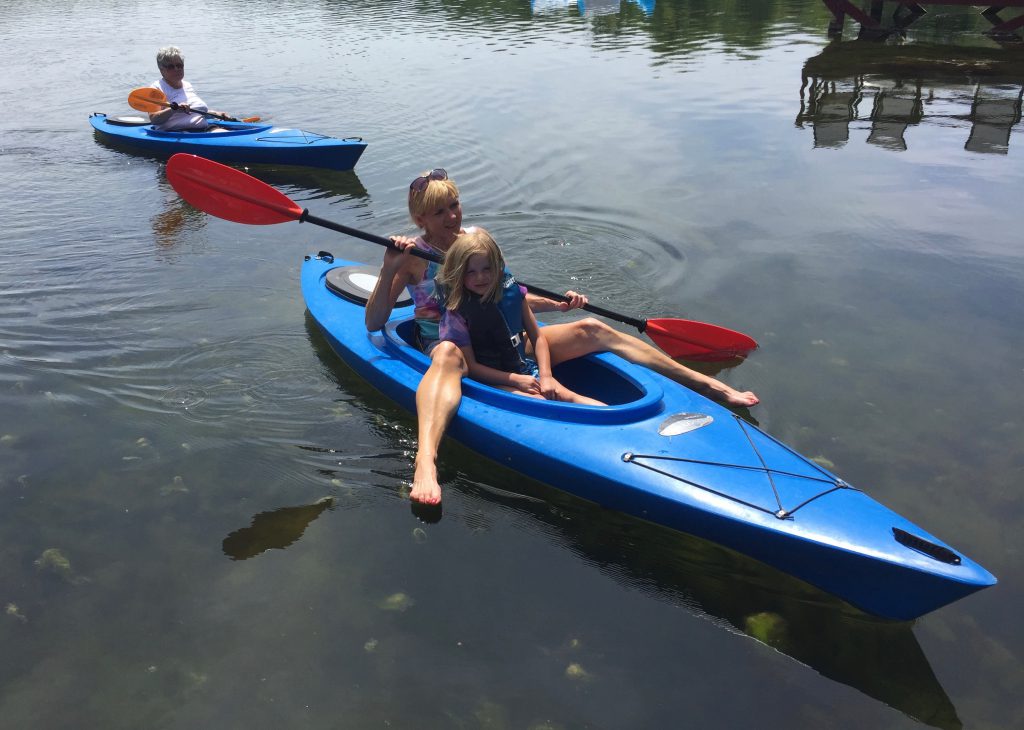 that night, jake and his girlfriend busted out some sparklers for some independence day celebrating.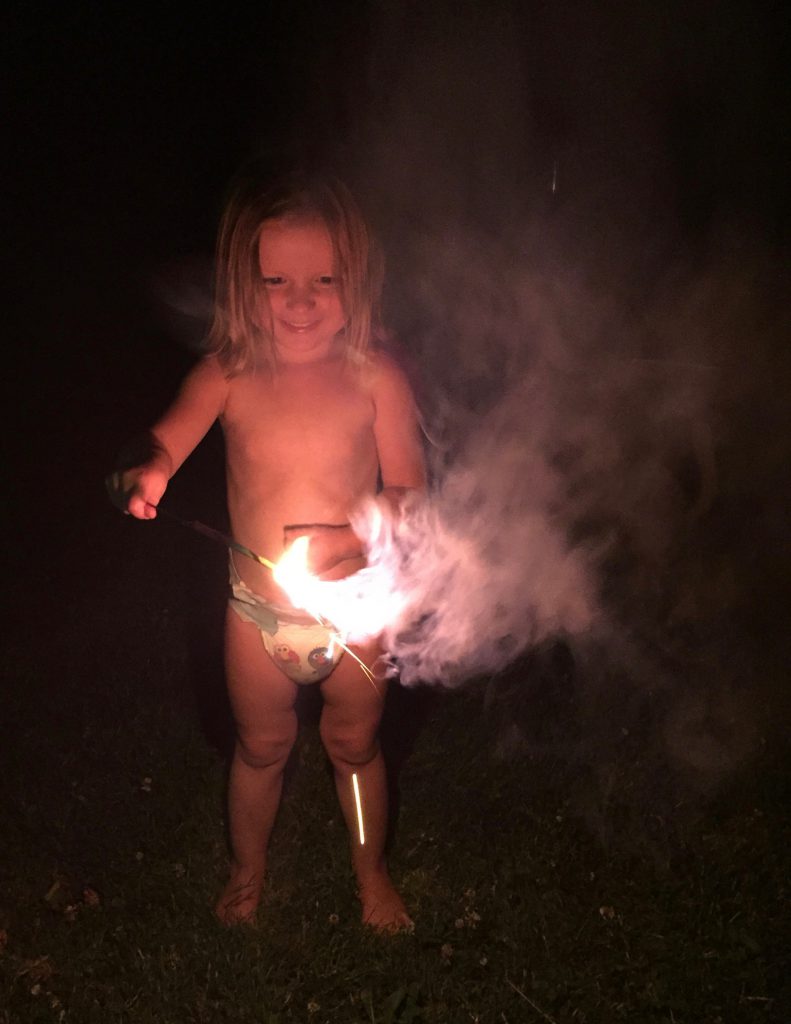 and then. our time was done. the next morning, we were off to the finger lakes, thus concluding our western new york portion of the lidbom rambling road show.