our second big adventure last week was a road trip to providence, rhode island. originally, i had planned to spend the day there when we had to take derek to the airport, except his flight was canceled and his new one was out of boston and his return flight to providence was late at night and, well, long story long, we didn't get a chance at our last spot.
fortunately, we were just as close (a big closer, in fact) at this campground. so, we packed for a road trip and off we went…
the kids have loved all of the cool bridges we've happened upon. isaac always quickly grabs the phone and snaps several blurry, crooked pics for me. 🙂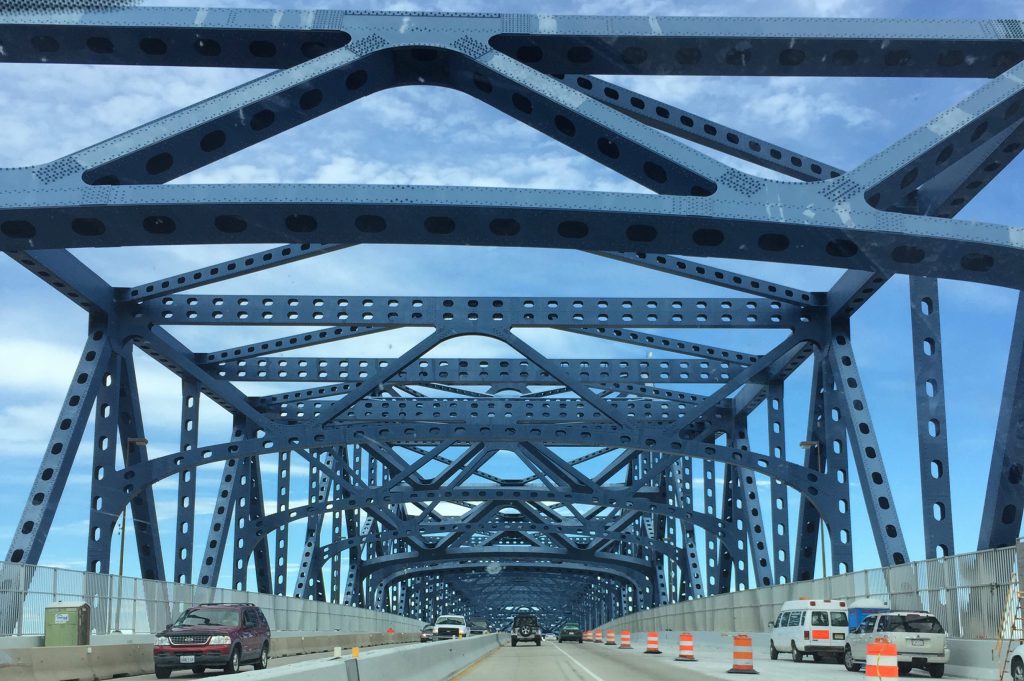 our first stop was to the childrens museum. our astc pass covered two kids and me, so for $9 (plus several parking meters worth of quarters) we had a great day at what turned out to be one of our favorite museums.
the kids could have stayed in the water room all day long. i was sort of obsessed with the dry ice trapped in this water ball thing.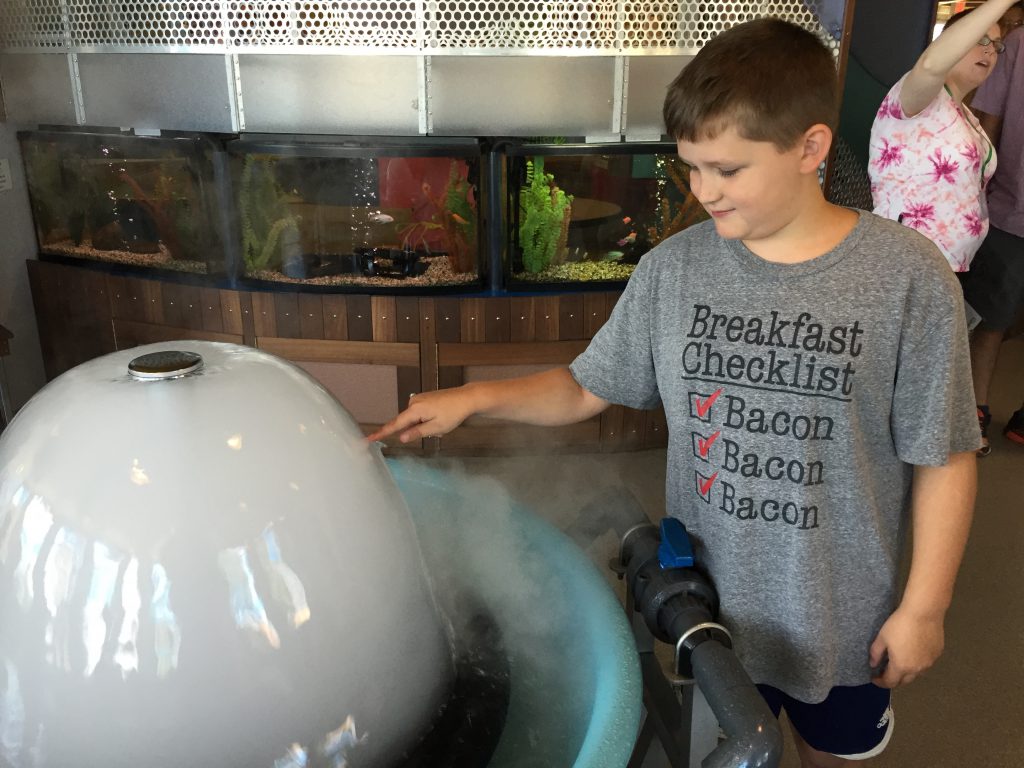 i don't think hazel would have noticed if i left and came back to get her when they closed.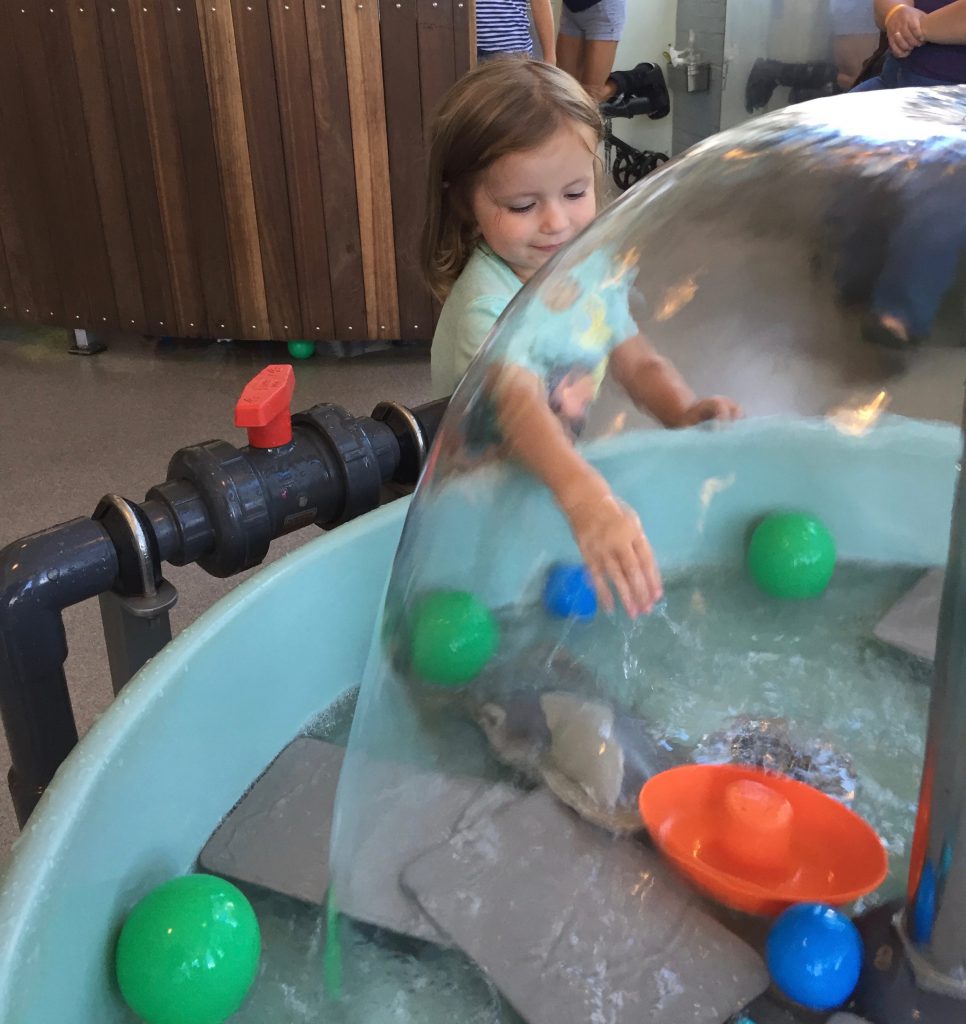 the girls.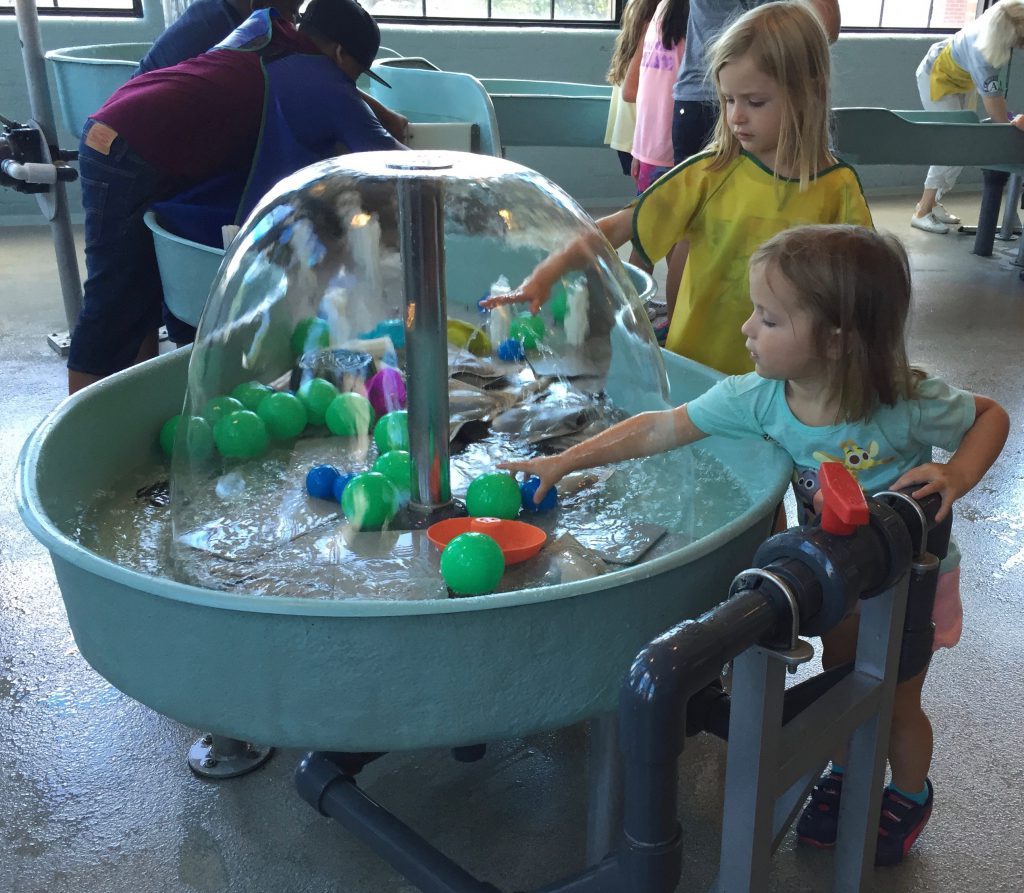 they even had an ice slush area. of course, hazel just ate the slush.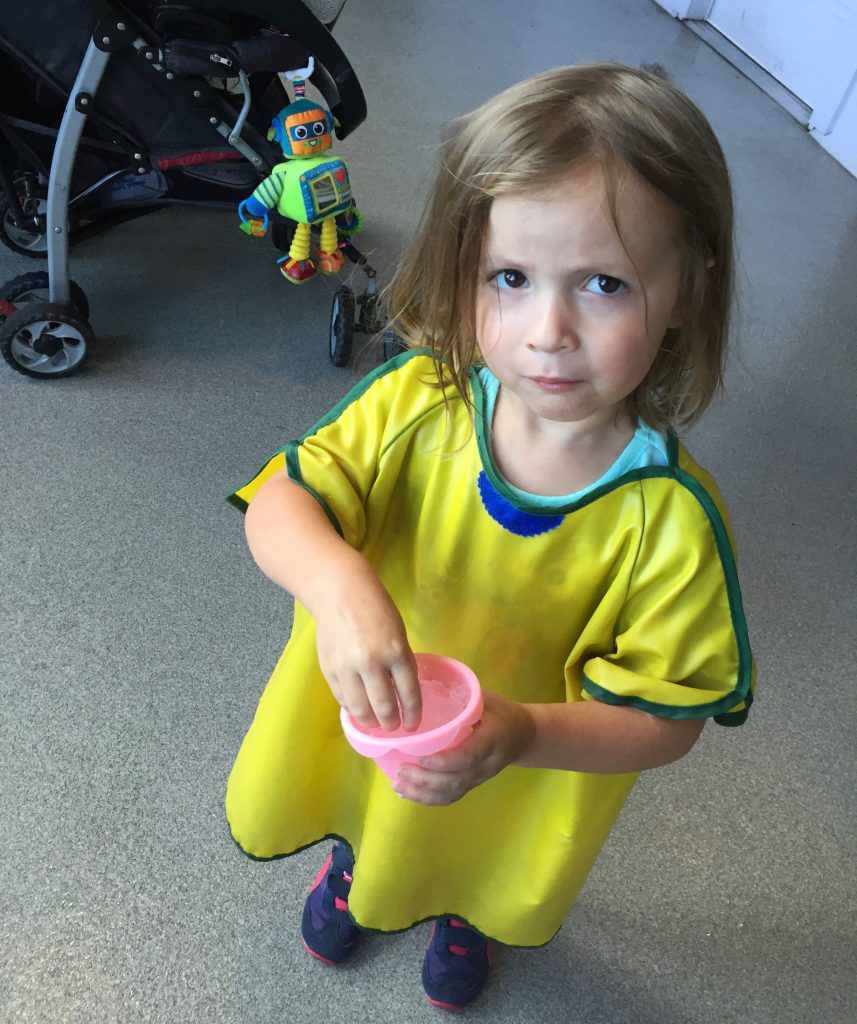 anna LOVED building pipes and tunnels.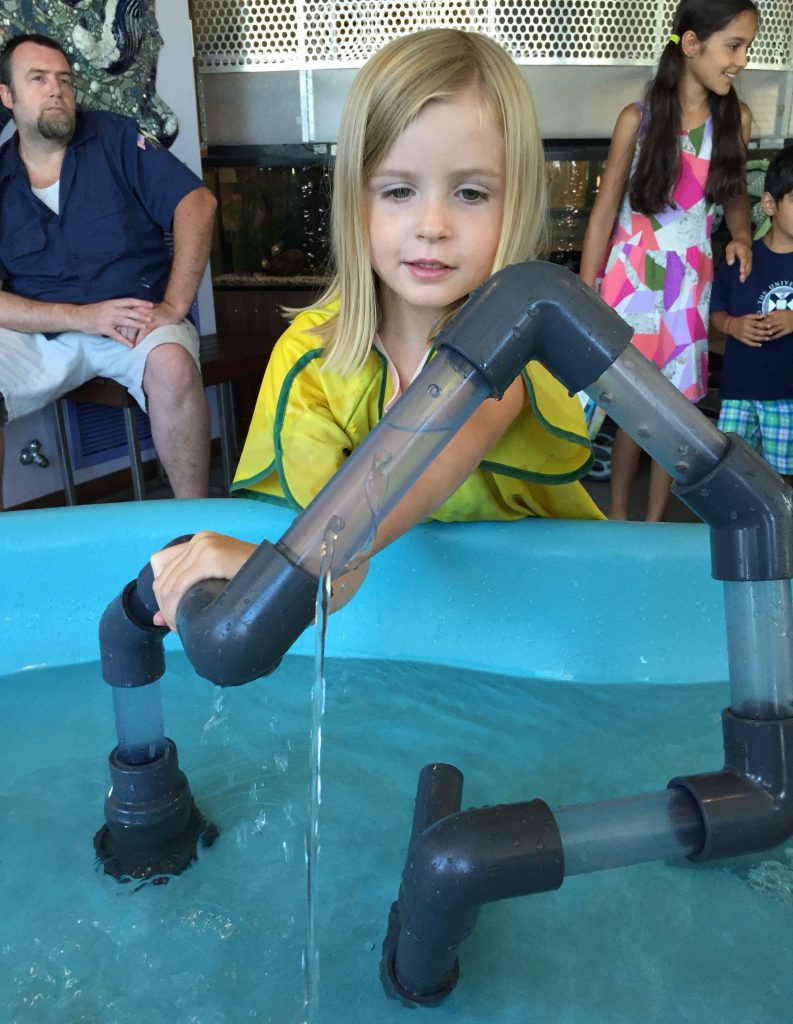 and isaac got soaking wet (and got everyone around him soaking wet) at this whirlpool.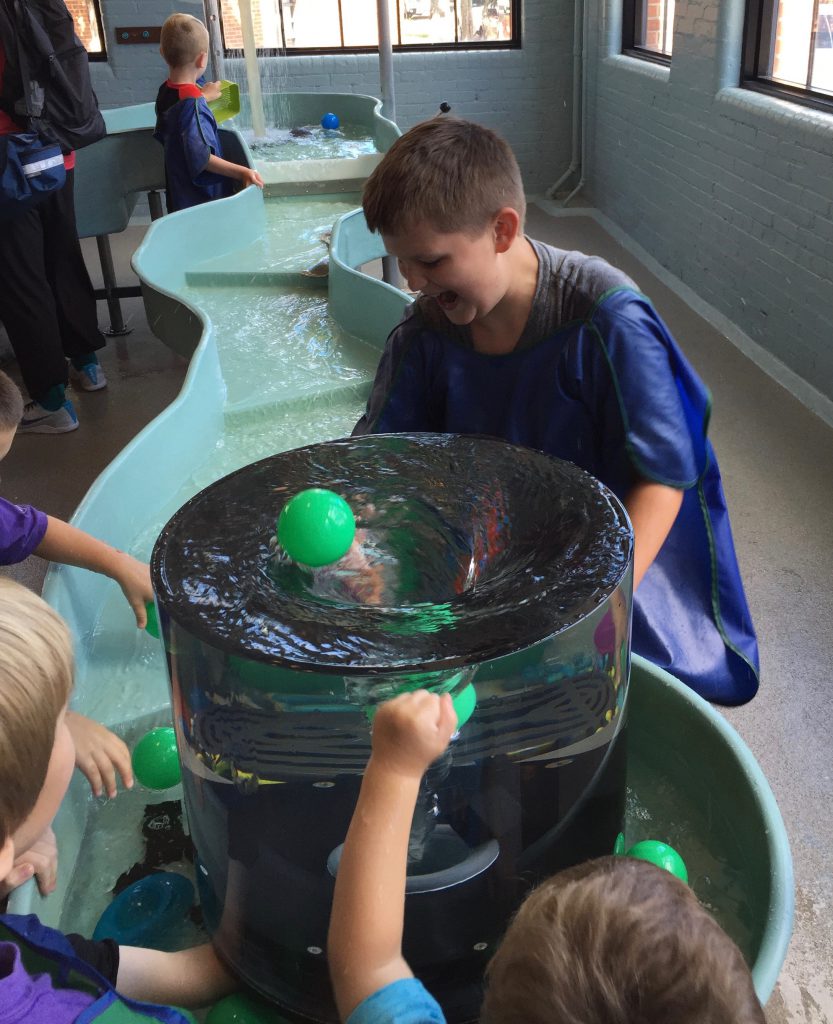 after everyone was soaked, we went outside to dry off and run around a bit. the big two went into this climbing structure, while hazel wandered around testing the hula hoops and balance boards and musical instruments.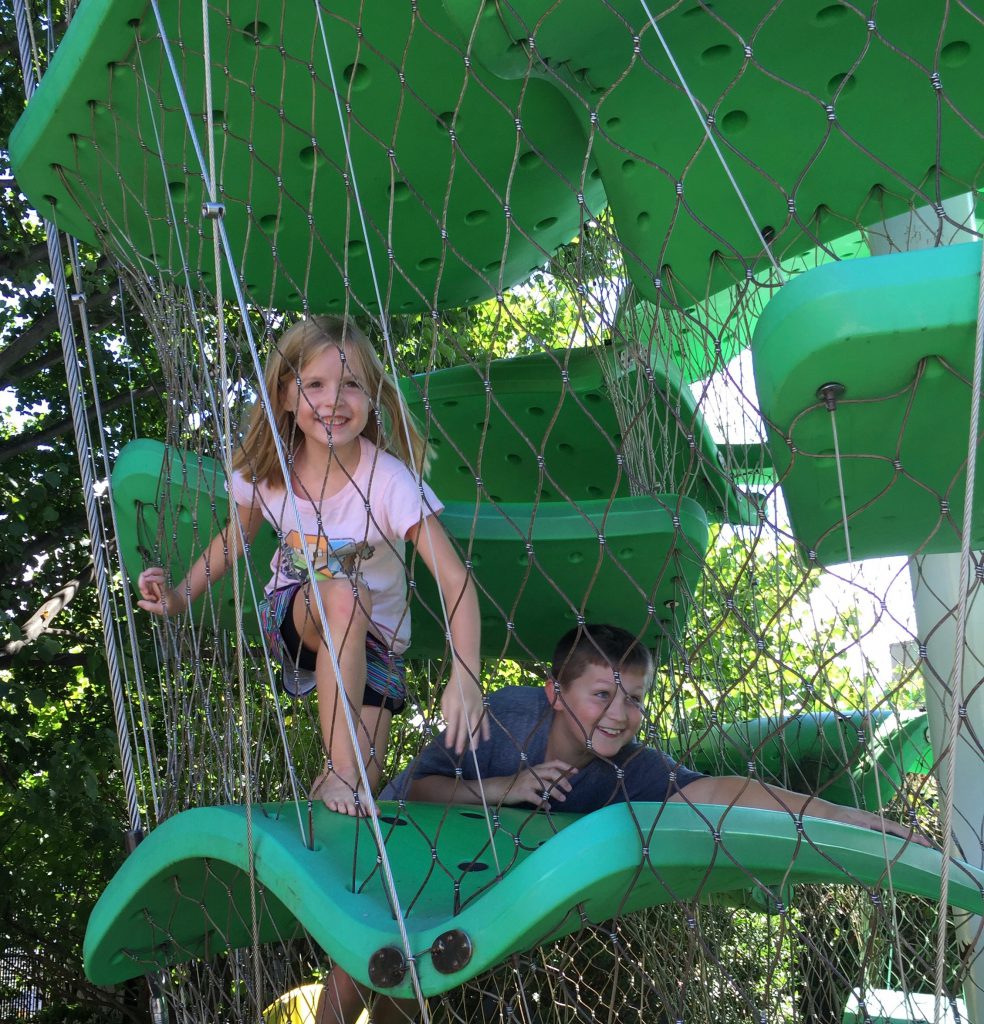 back inside, and upstairs, there was a providence "time machine" that you could walk through and learn about providence through the years. or just throw fake food from the store onto the boat and stuff like that. isaac let me take this picture, at least.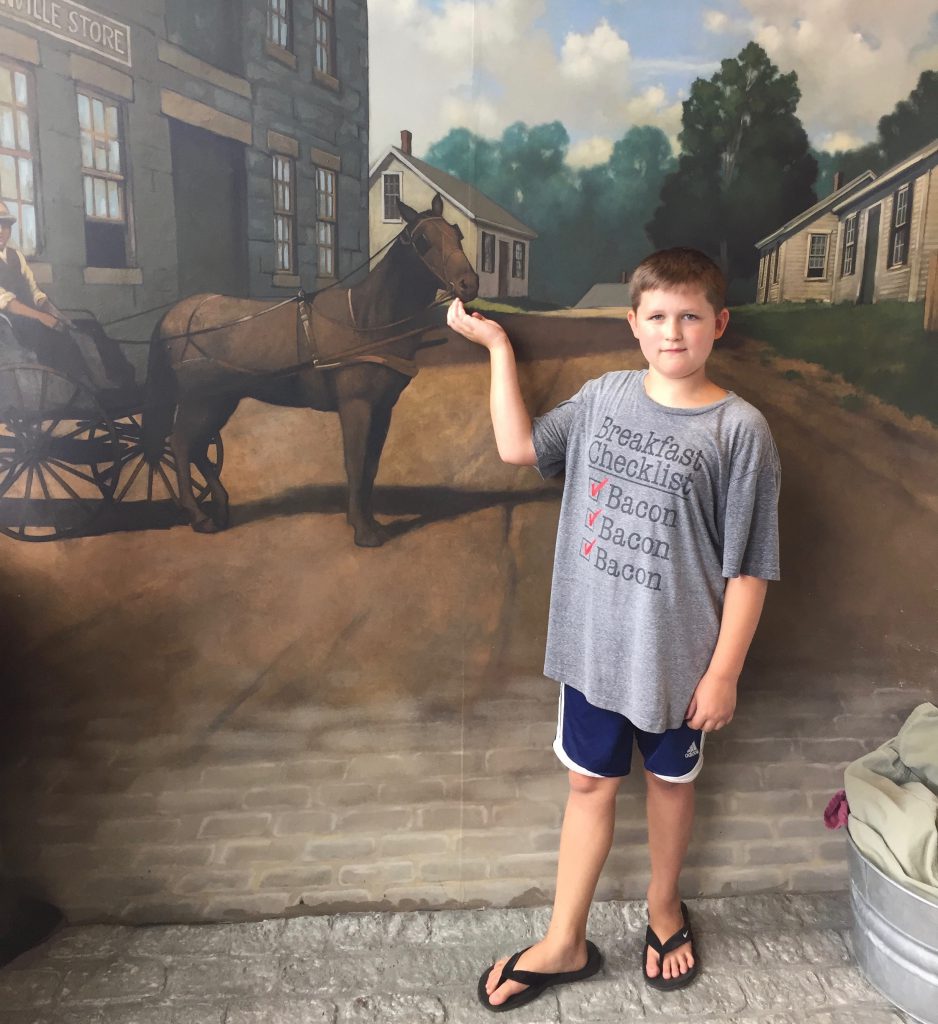 also. there was this. ummmm…..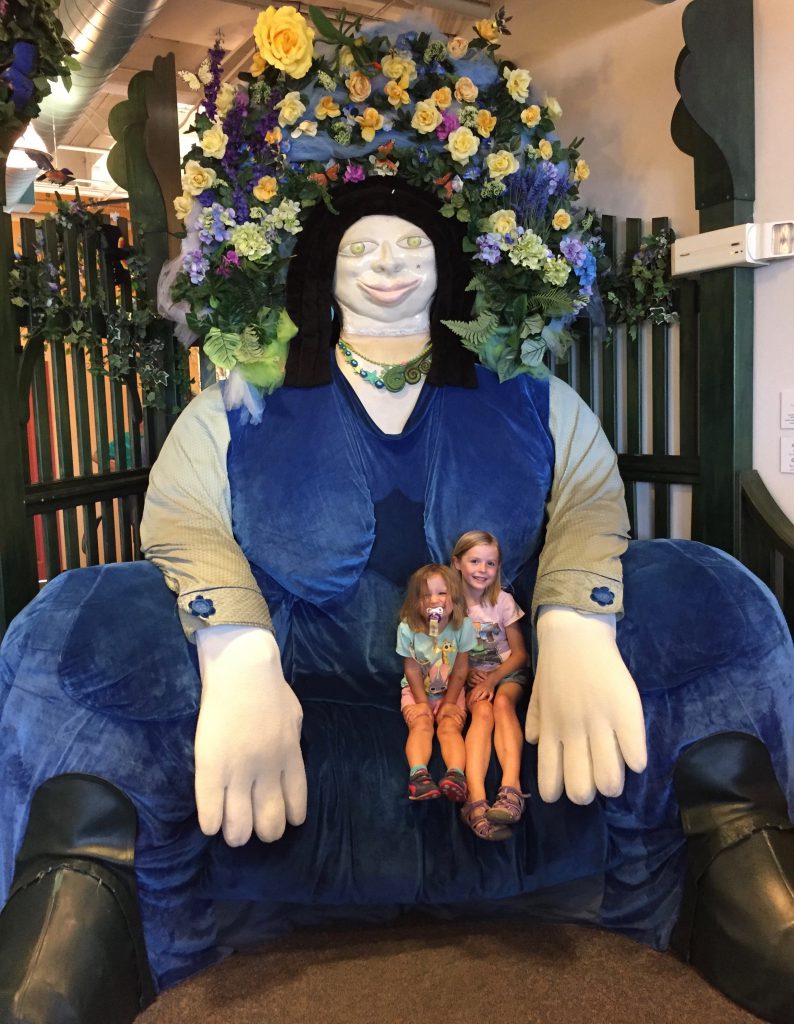 then, we found this nice, quiet room, complete with geometric plates and rubberband boards and nice, quiet play options. perfect for anna. isaac started strong, but got bored quickly.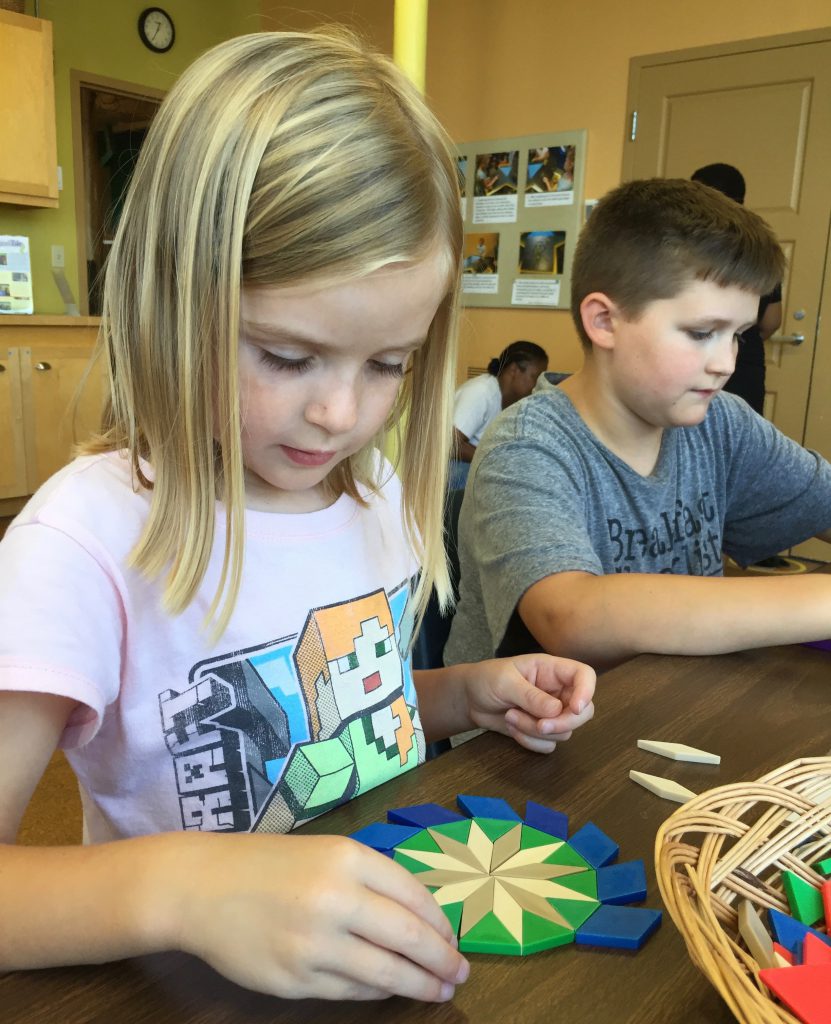 anna created this sweet pattern. my little future quilter. 🙂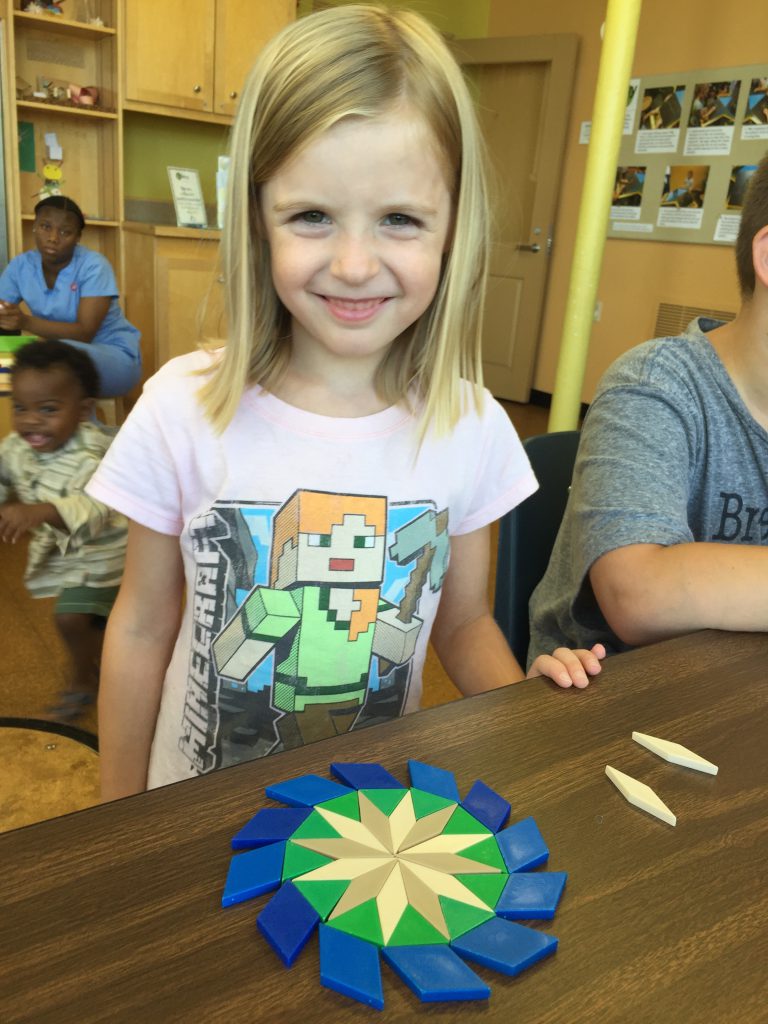 and hazel was super proud of her "caterpillar".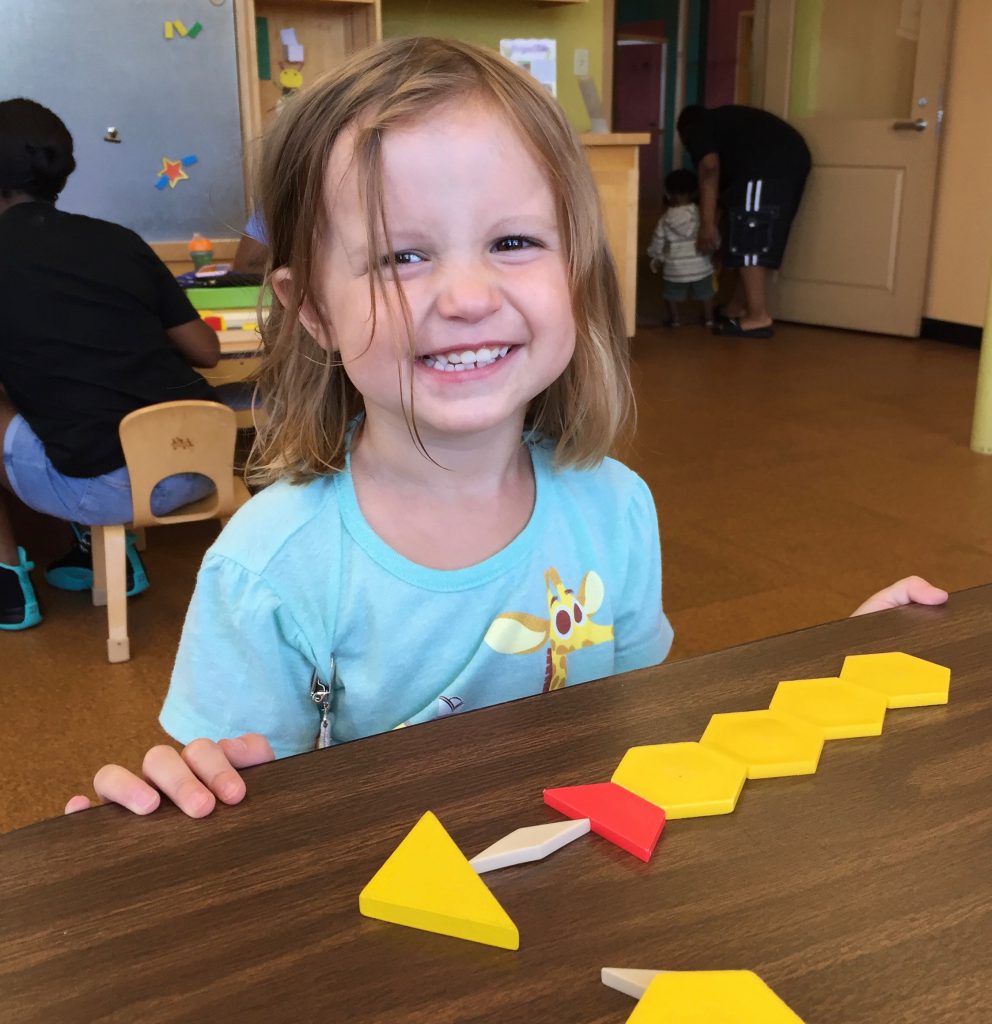 one of the cool things about the museum was all of the great artwork that accompanied the kids activities. this marionette exhibit was one example.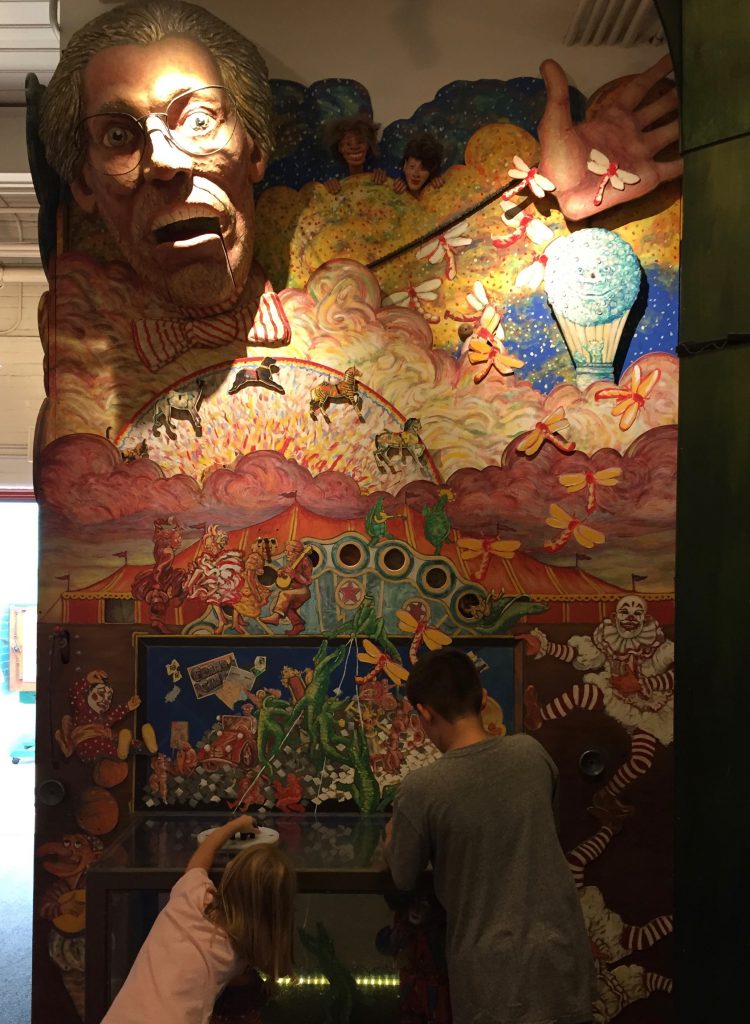 so, at this point in our day, we had to go back to the car and move it and pay for a new meter. the kids insisted they wanted to come back, so thankfully, we were able to move closer (not in the lot and free but much closer), and we started up round two.
back to the water room. 🙂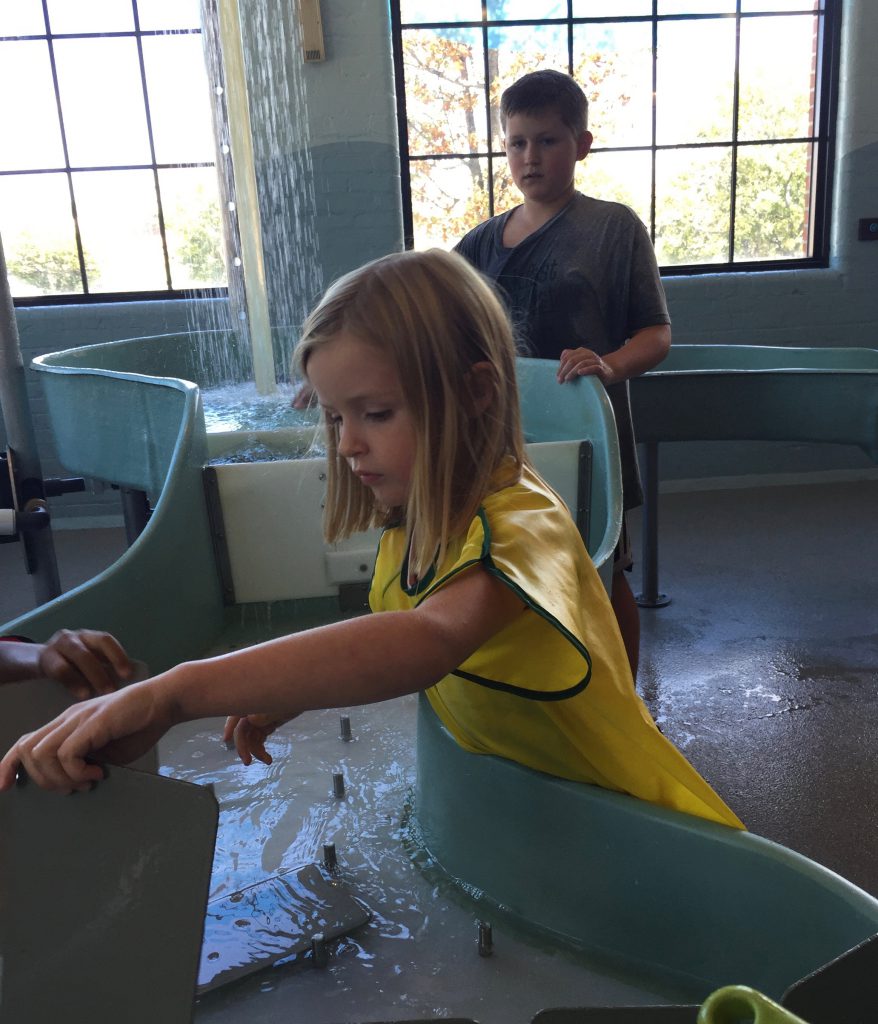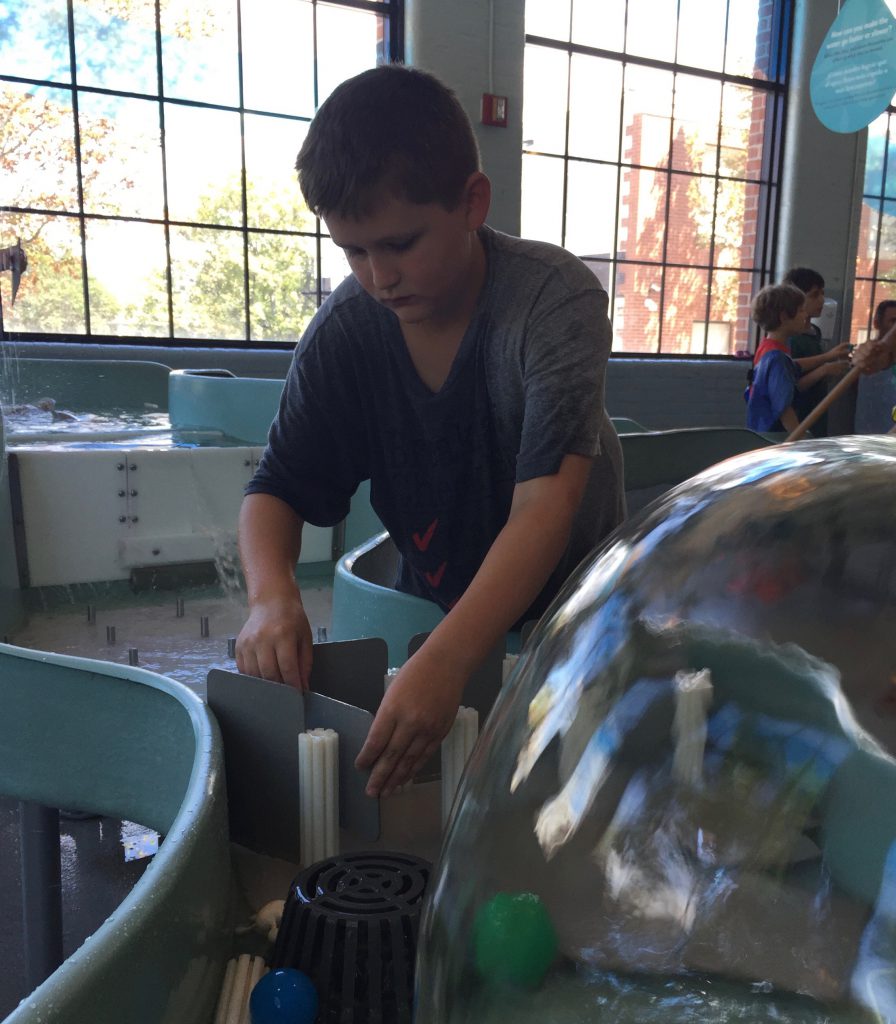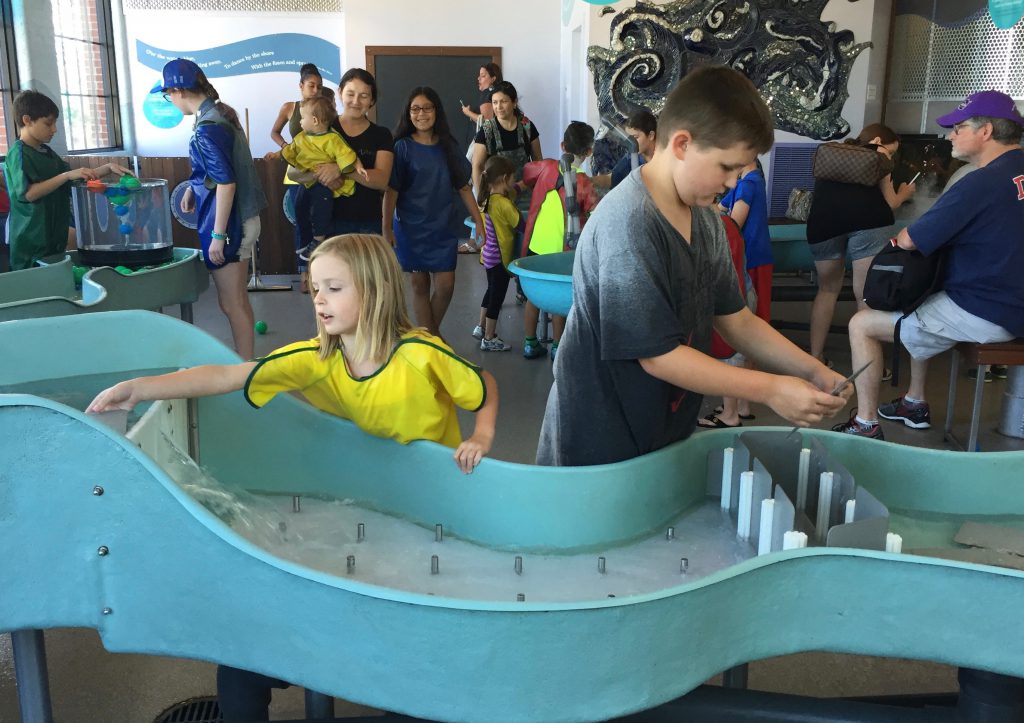 upstairs, hazel and i found this truck area that we didn't notice the first time, somehow. she was so totally happy.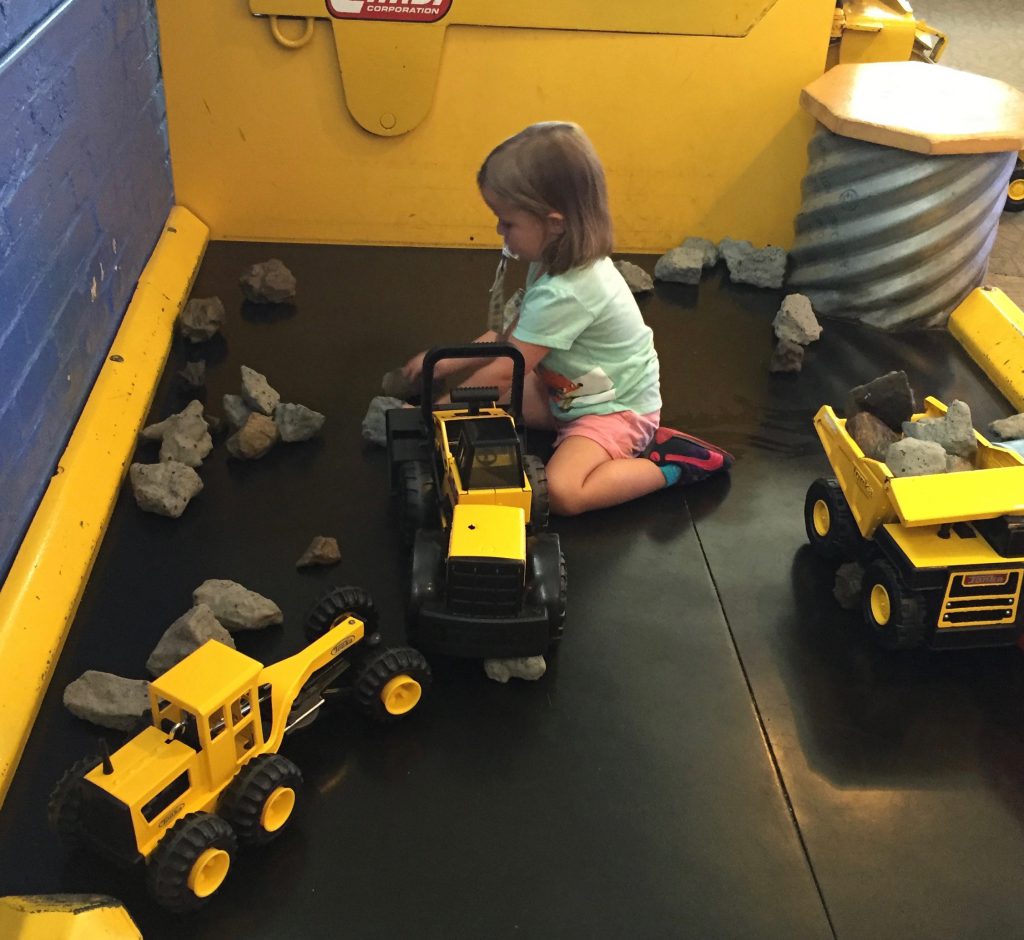 trucks and rocks. favorites.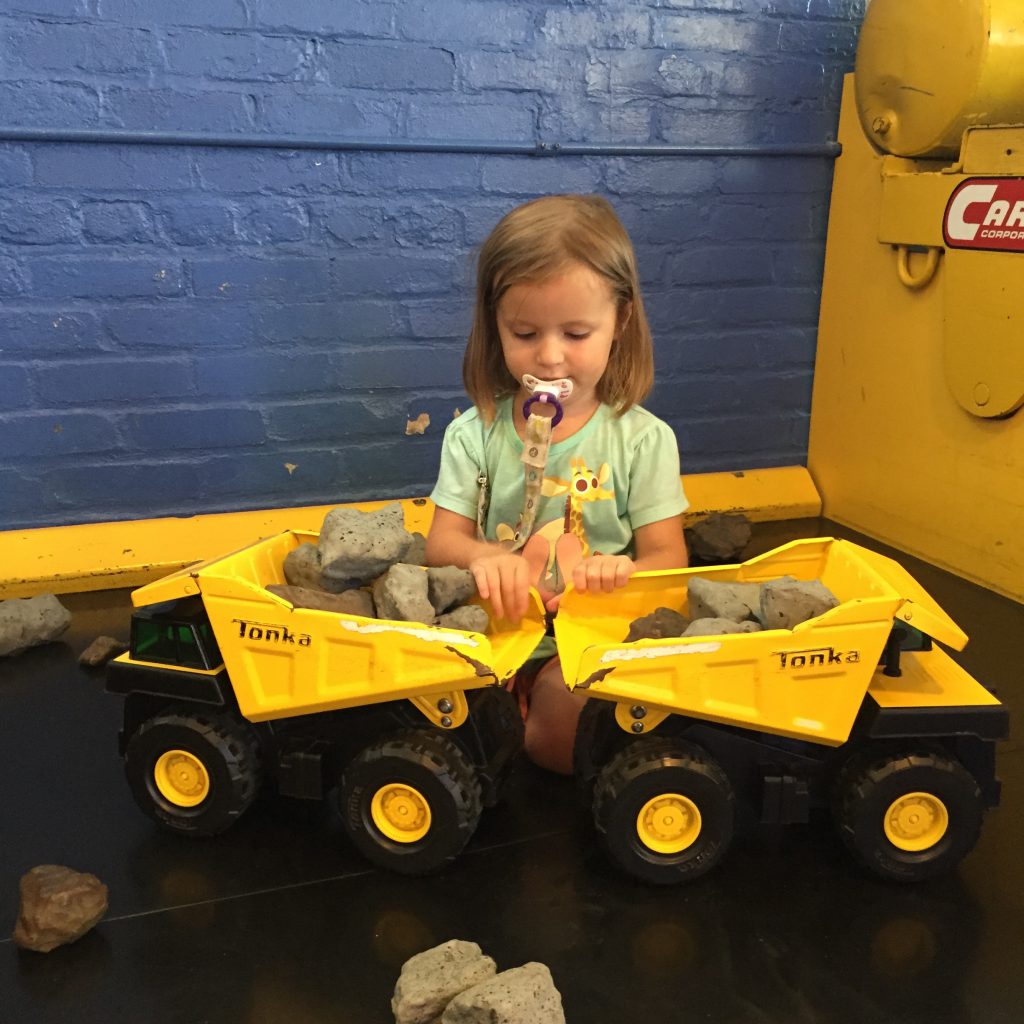 the kids all thought the wavy funhouse mirrors were hilarious. i loved watching hazel check herself out in them.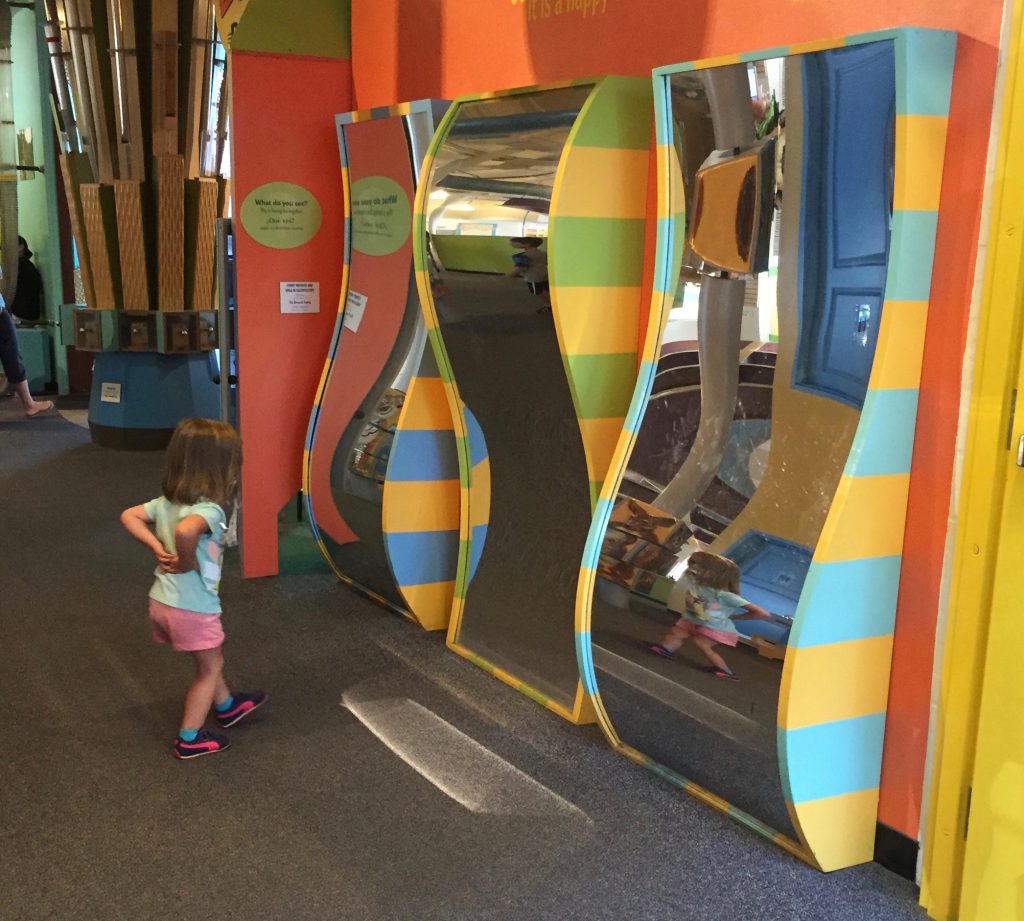 finally, back outside, at isaac's request, for one last climb in the leaf tower. unfortunately, he couldn't talk anna into going with him, once she found this archeological dig.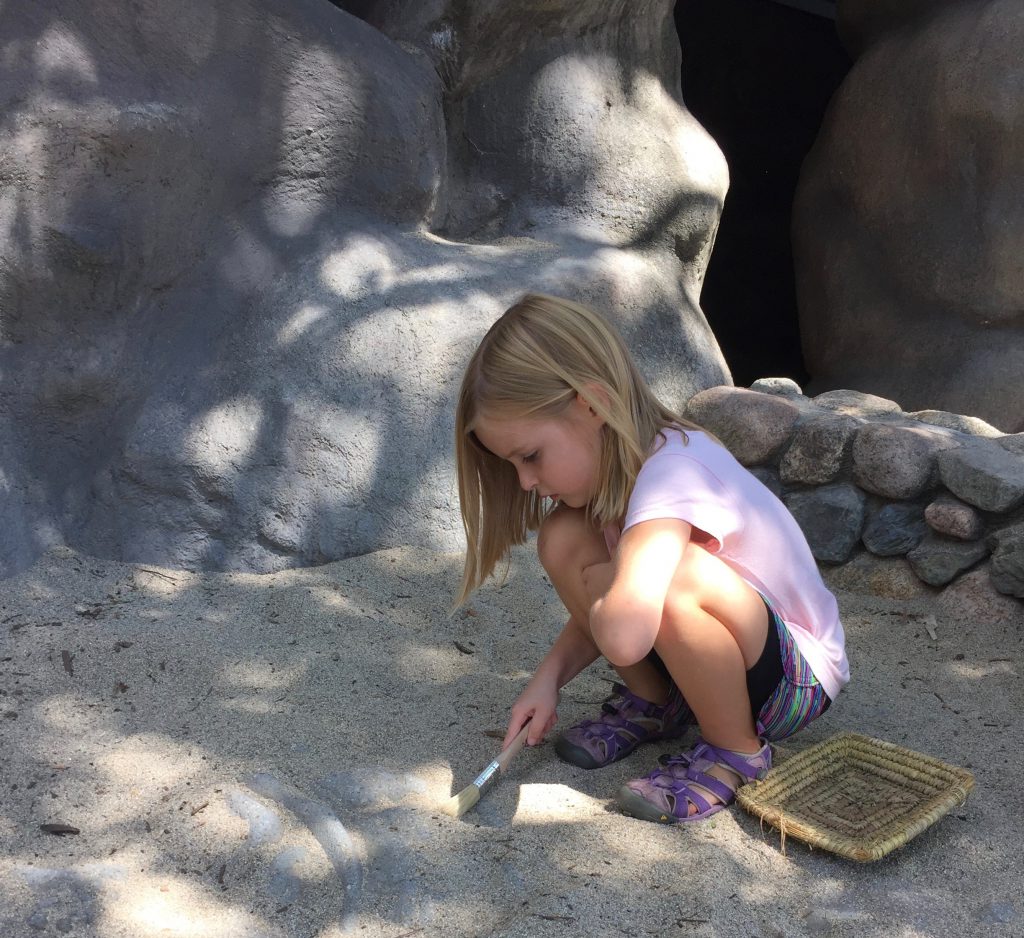 so, after i promised to stay and watch him all the way up, he was willing to go it alone, for one last hurrah at the providence childrens museum.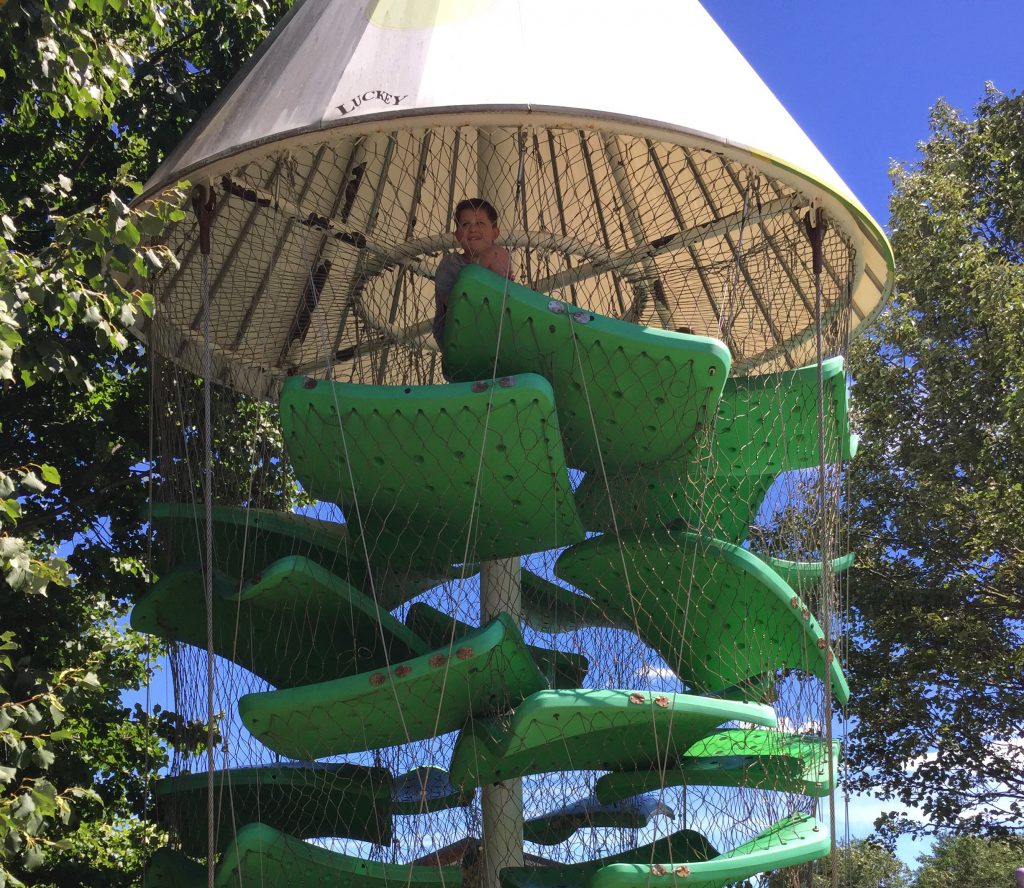 from there, we raced over to the rhode island state house, to get a quick viewing and photo with the capitol building (which i don't actually think it's called – something about commonwealths or colonies or something). we managed to find decent parking and quickly scampered to the front (i'm pretty sure) for some pics.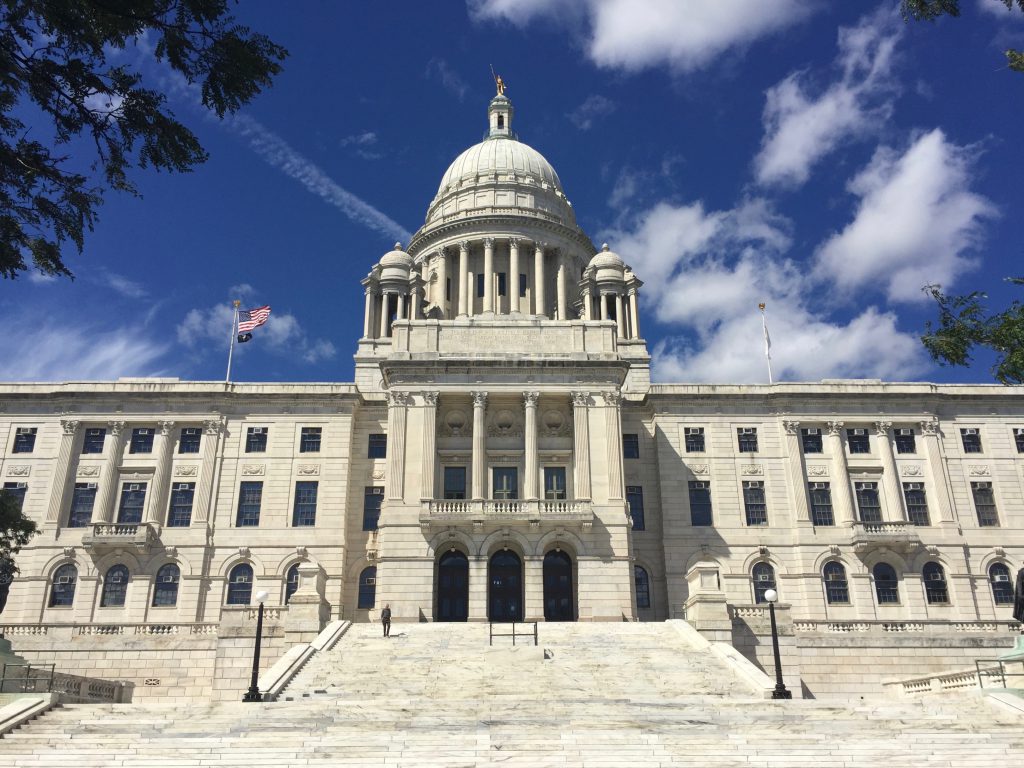 a statue of someone who is probably famous.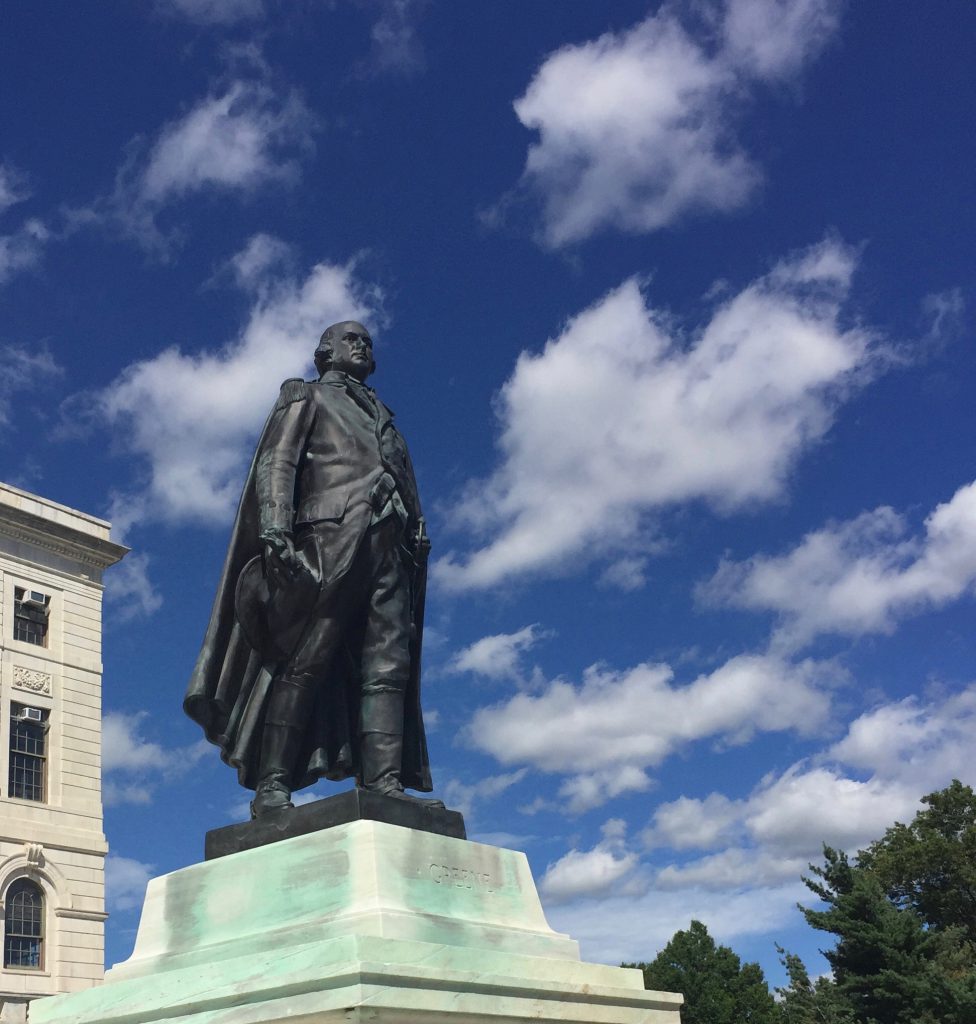 capital selfie.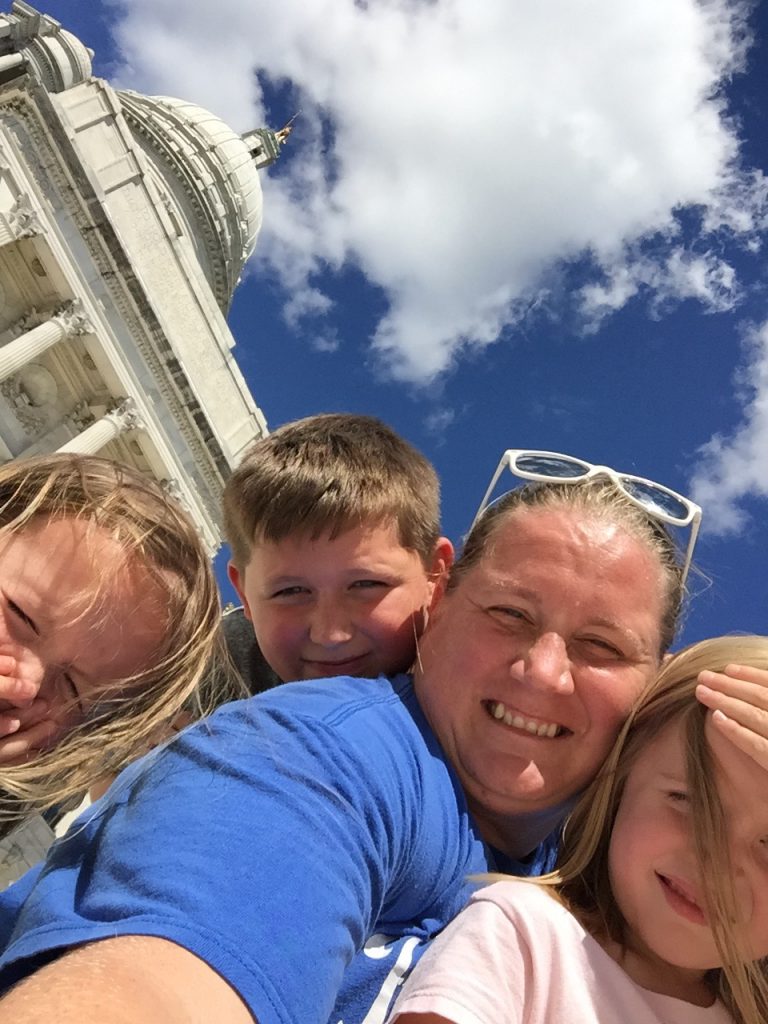 the big two. hazel wanted no part in it.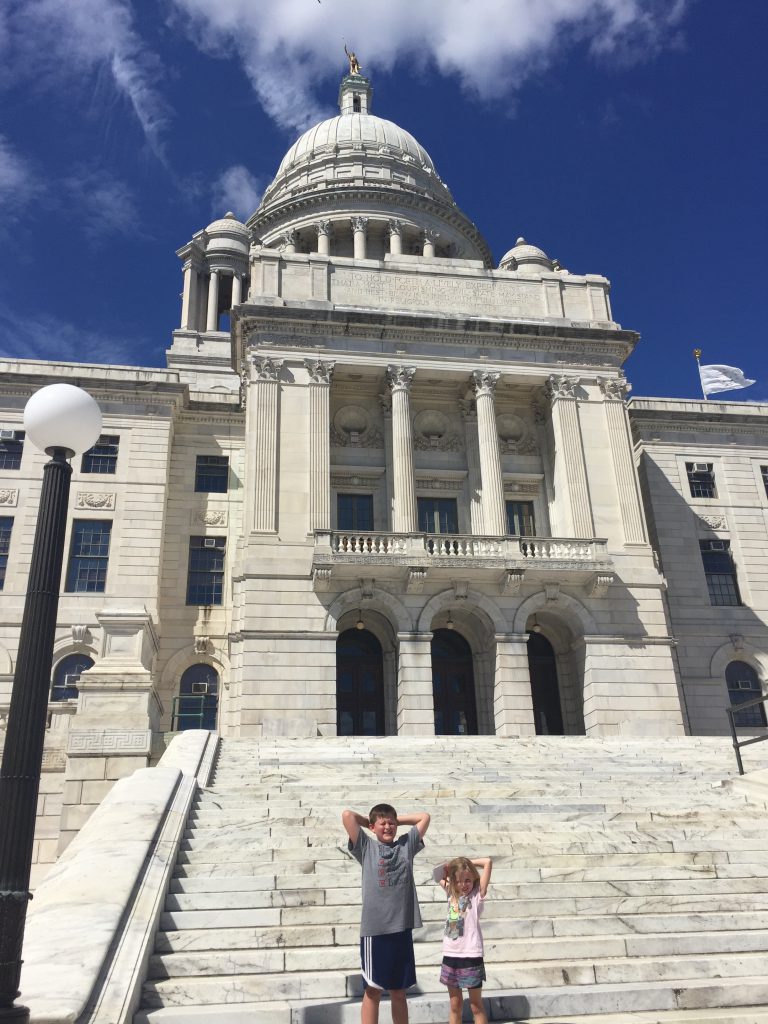 the best angle. with anna for scale. 🙂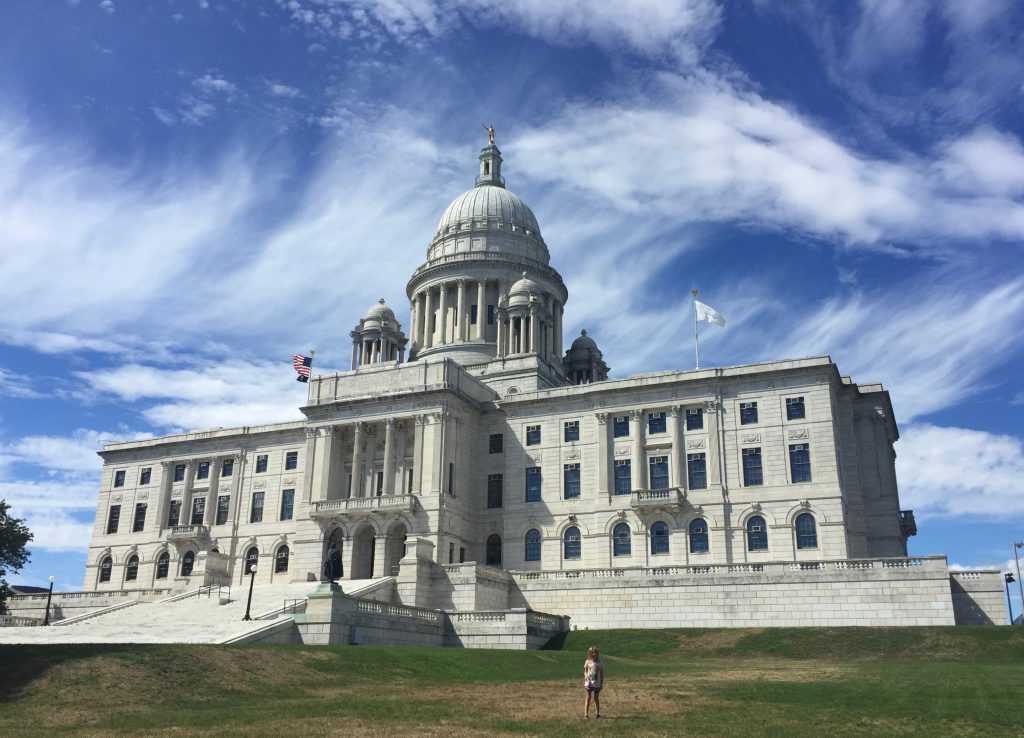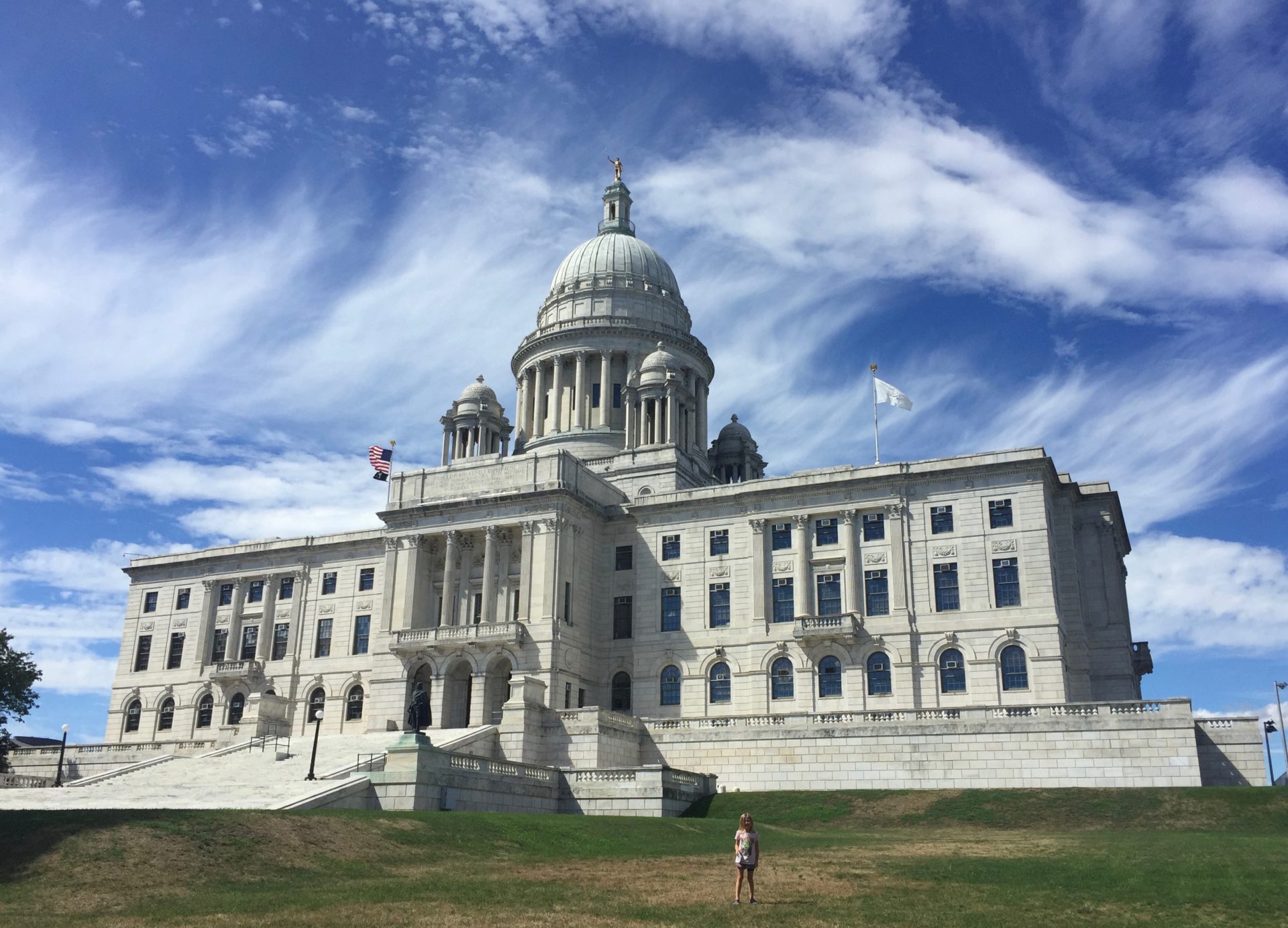 on the way out, hazel announced "oh, that IS the capital. and it has a man on top of it. and he has a walking stick. and he's gold." she's crazy.
anyhow, that's our providence adventure.
and another capital building in the books.