after spending 5 weeks at home with the grandlidboms, getting back on the road was a tough transition for our posse. the super cold and often rainy weather conditions didn't help matters. but we managed to find a few fun things to do and survived our first week back in the camper, near lovely asheville, nc. we were staying in a cute little campsite called mama gertie's and it was pretty much on the side of a mountain.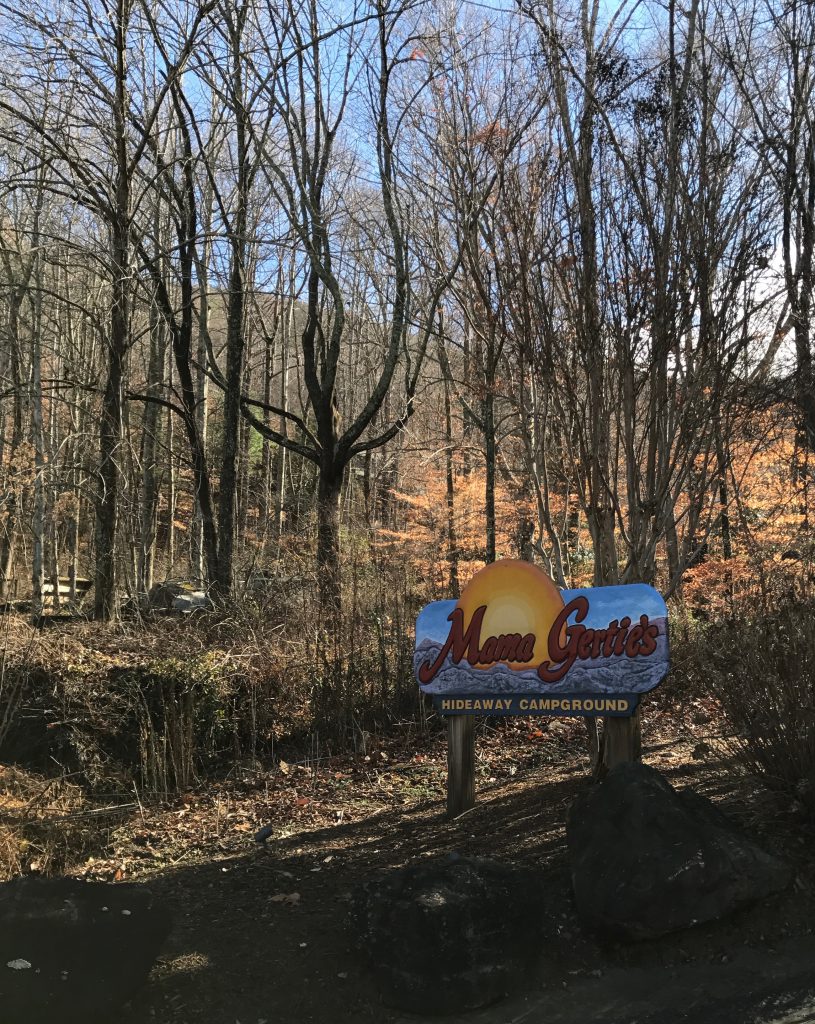 i finally managed a decent pic of the lidkids in their christmas jammies on our christmas themed couch. (christmas decorating is a little bit harder in a 30 foot camper).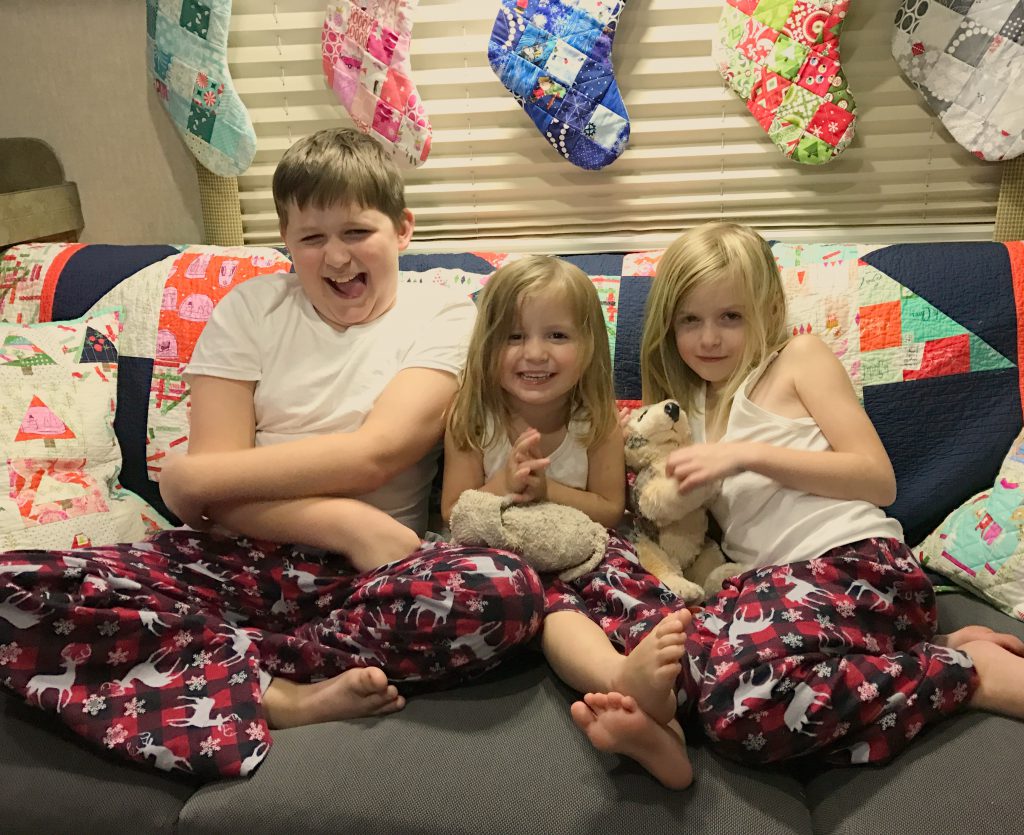 on our first morning, after a failed attempt to find parking at the grove park inn to view the winners of the gingerbread house competition, we made our way to the asheville science museum, to use our reciprocal pass. the first area was mostly rocks and gems in glass cases and this bucket of random science-y stuff to touch.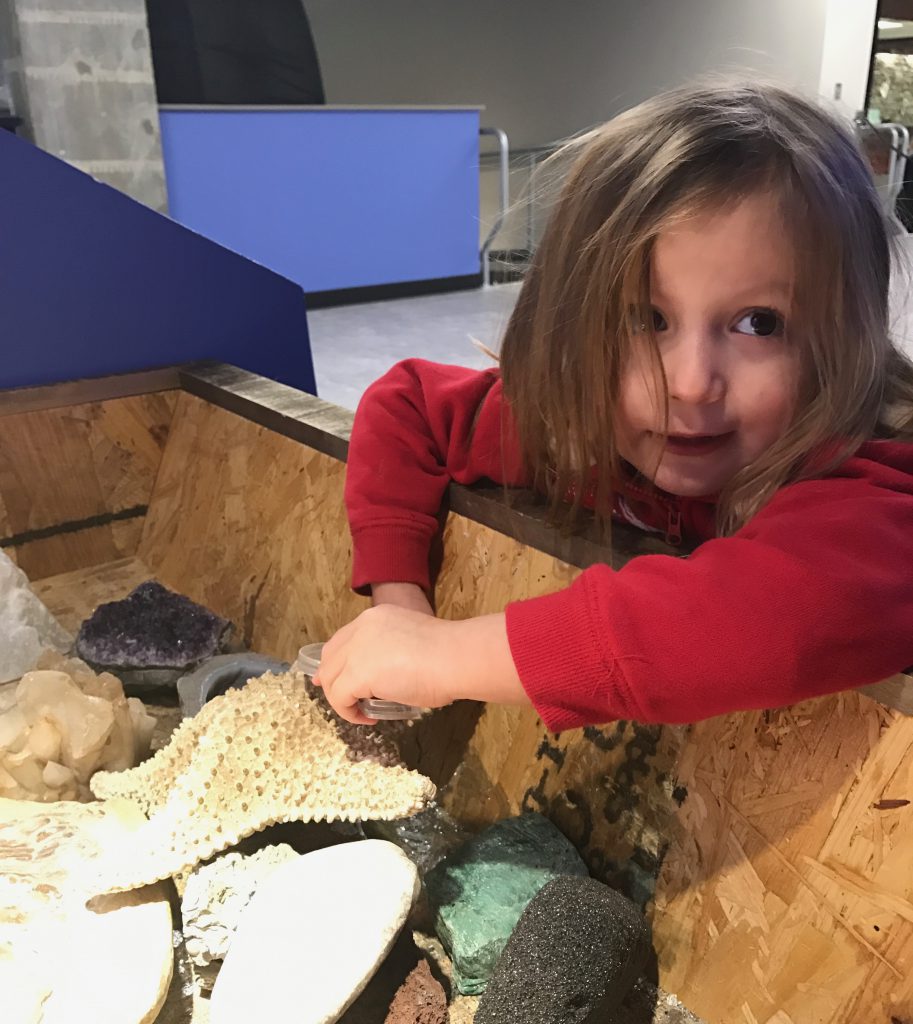 then, for about 20 seconds, everyone played nicely with these magnet toys before a total meltdown over sharing the 25 or so pieces erupted.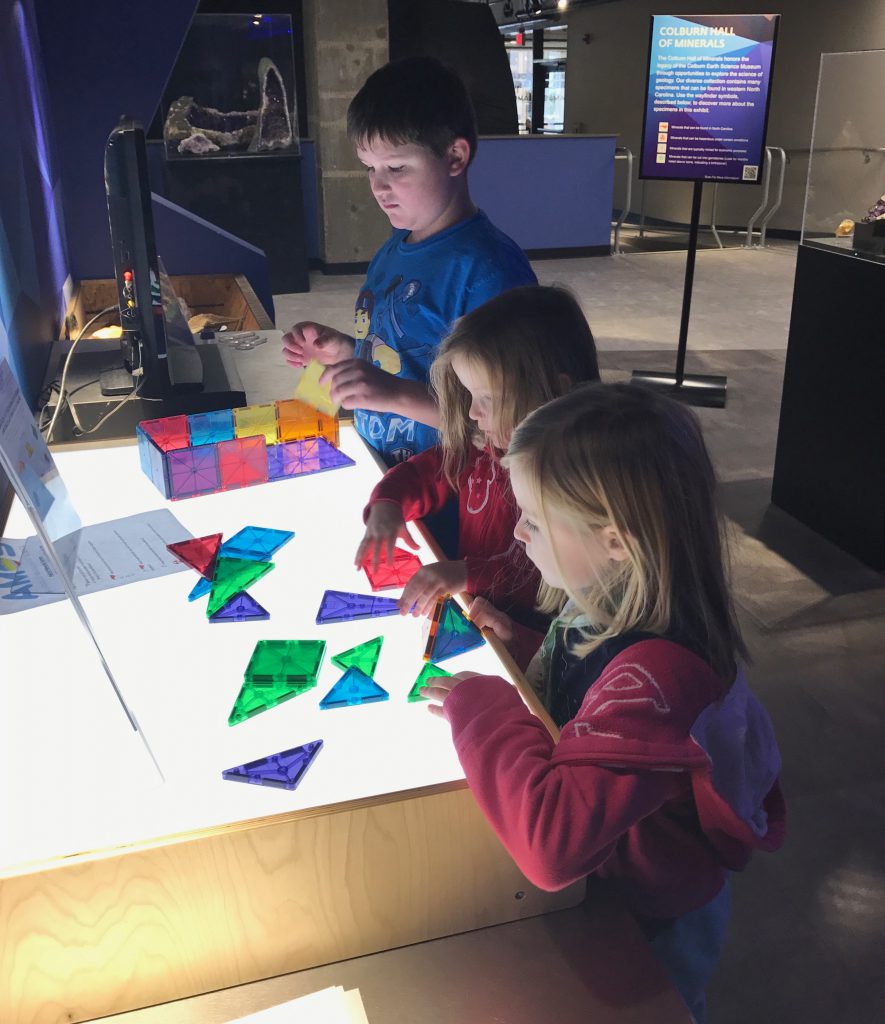 we moved on. to the other room. it had a dinosaur skeleton in it. and that was pretty much it.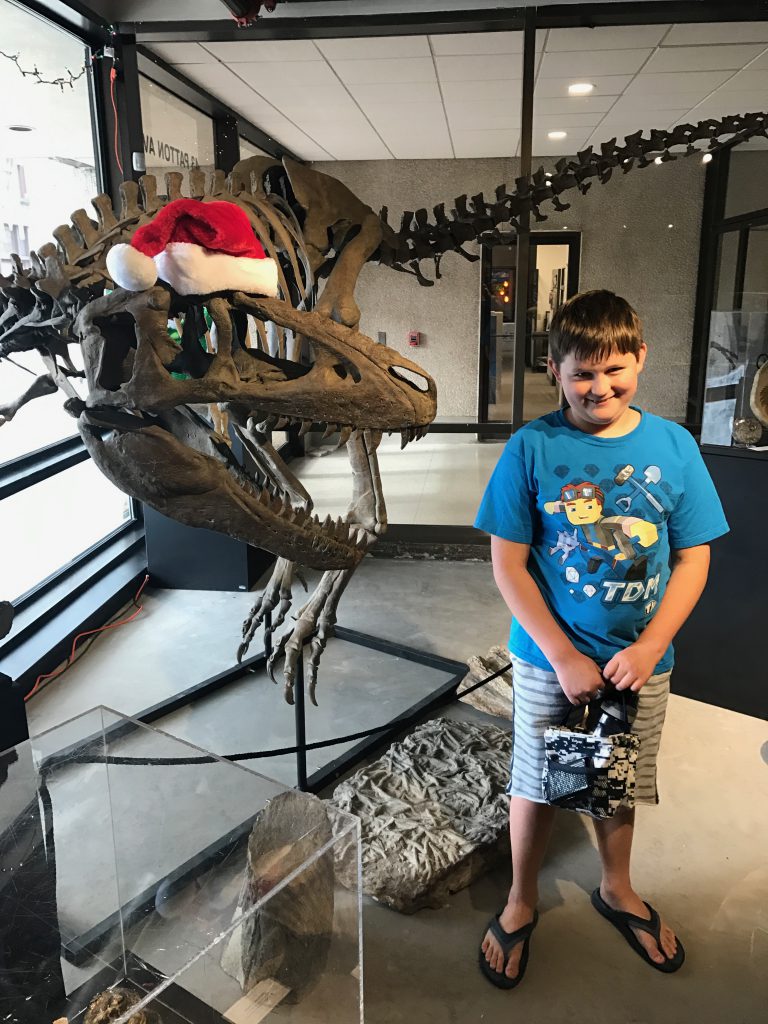 seriously. there were a couple of tables with rocks and magnifying glasses and such. but, that got old fast.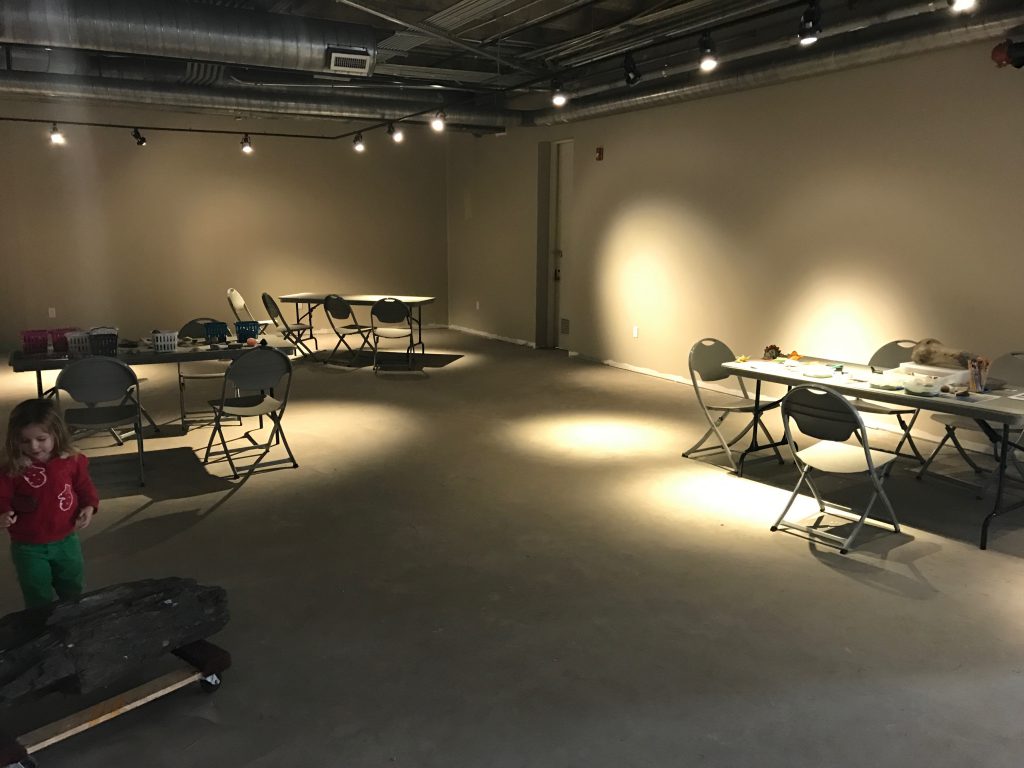 well. except for hazel, who fell in love with her magnifying glass. (we will be getting her one for christmas).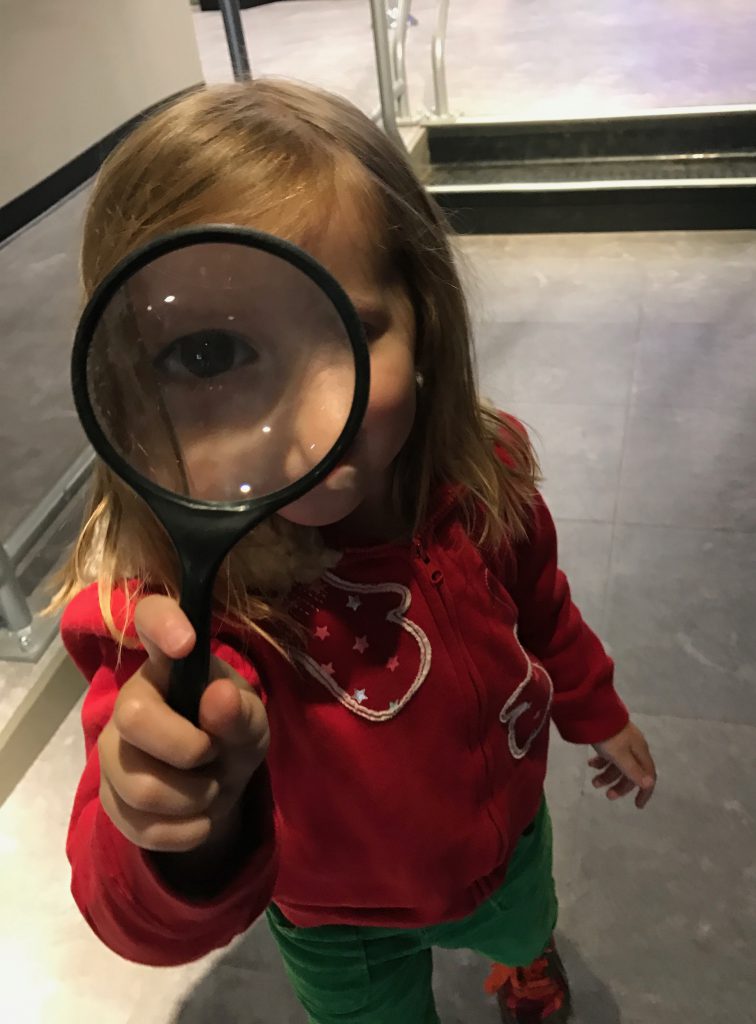 we splurged on a hurricane simulator, but ike was the only one who made it. anna refused to try and hazel escaped at the first breeze.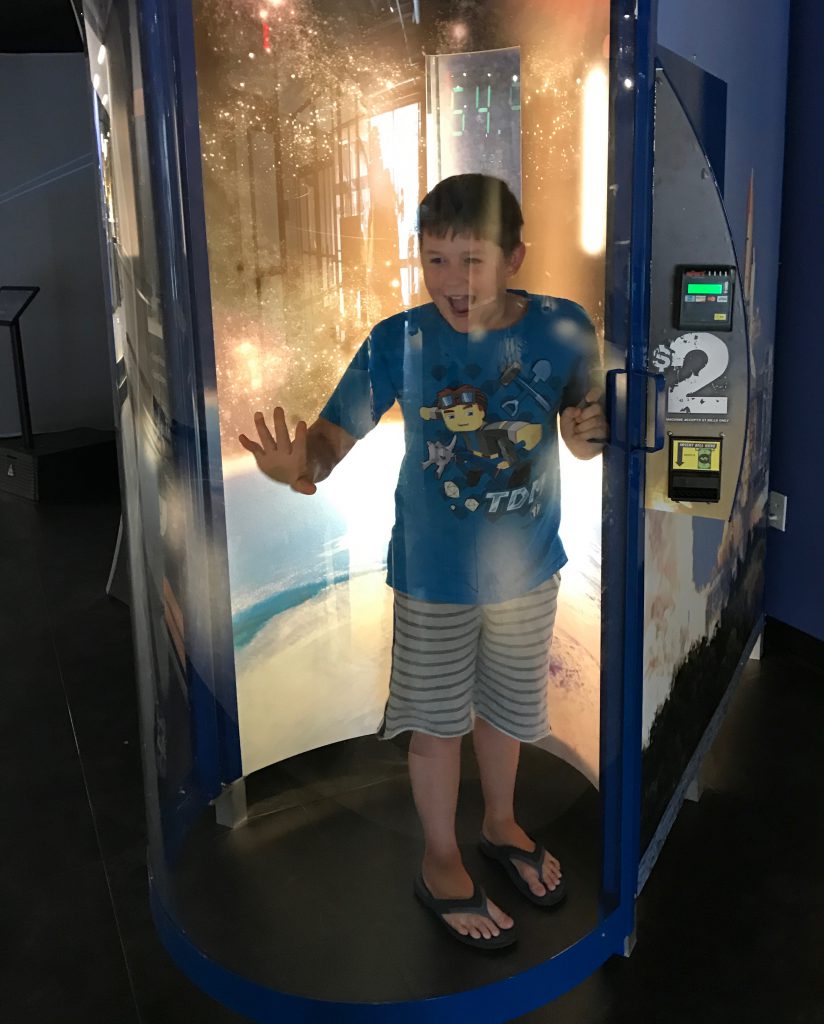 there was also an outerspace projection screen thing, which might have been cool, but we were too busy fighting over who got to control it to find out.
lastly, we went into the classroom for a little demo. hazel was exceptionally cute.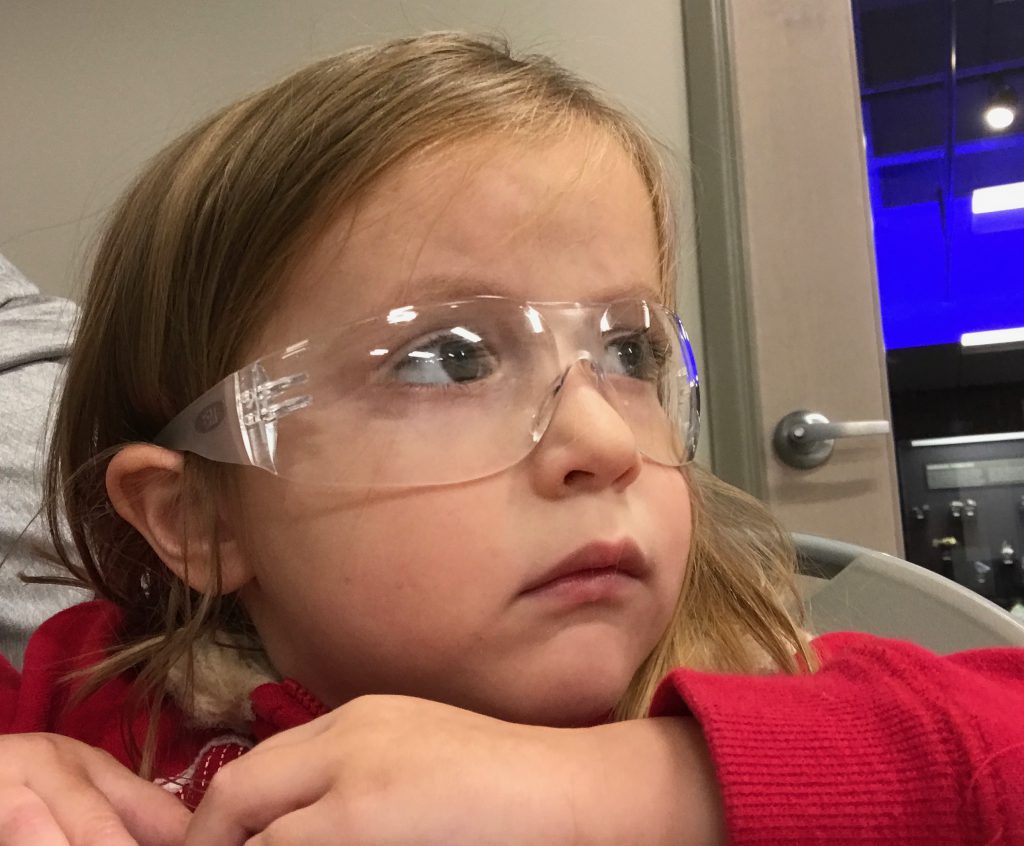 giving a thumbs up that she's ready for the experiment to commence.

the older two, excited for an explosion.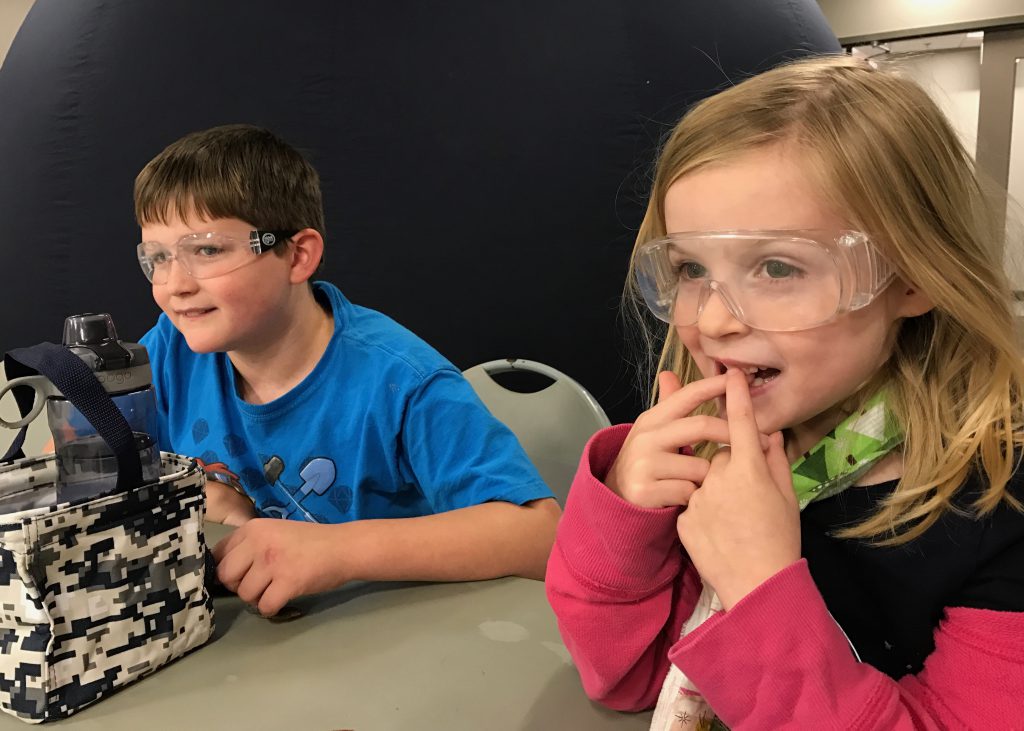 anyhow, the museum is "under construction" so we only spent about an hour and most of that was deciding on what junk to buy from the gift shop. (anna chose a stuffed fawn and a rock that she lost before we got to the car and isaac got a tiny bottle of colorful rocks, an arrowhead, and a ring with my birthstone to gift me. awww.)
the next day, we busted out our own gingerbread houses. due to space concerns, this year i opted for a mini gingerbread village. and no one cared!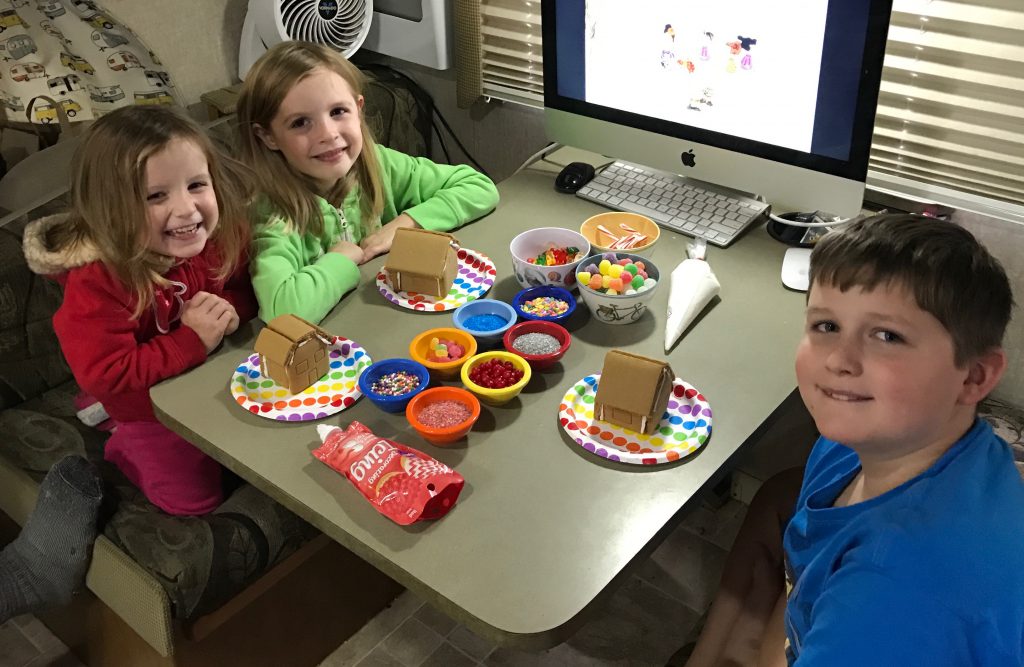 we still beefed up the decorating supply list. that might be why no one cared about their tiny homes.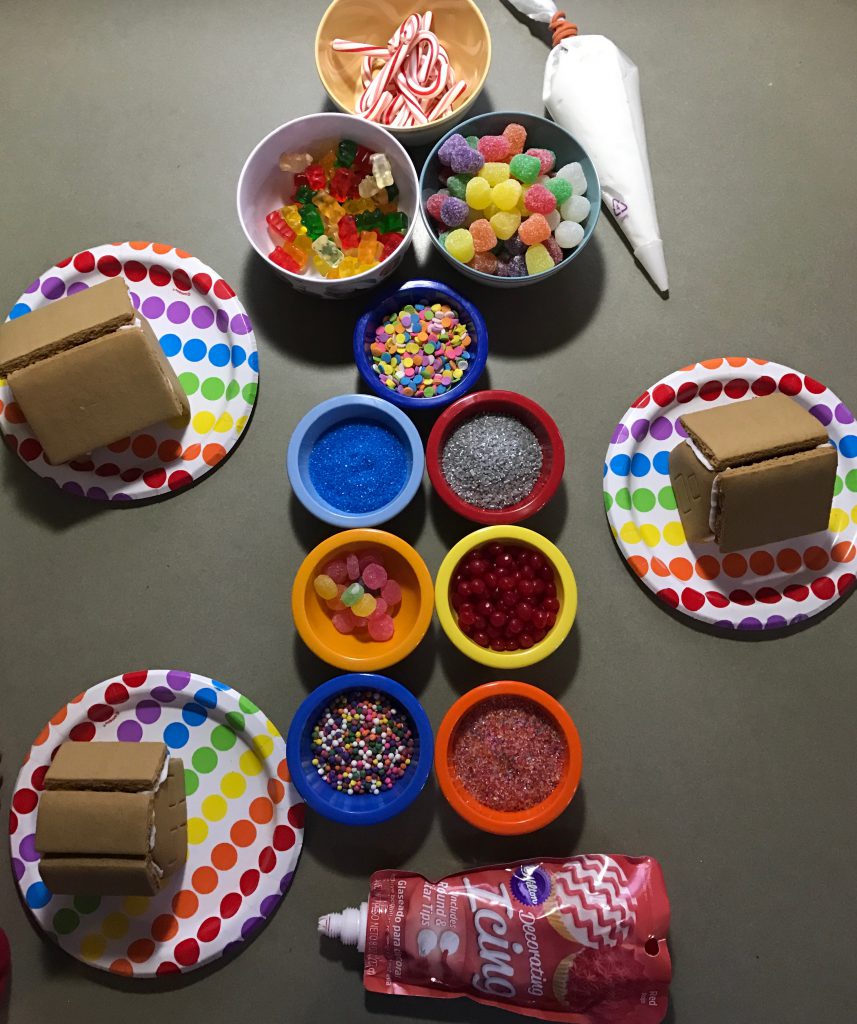 we watched the charlie brown christmas during the decorating ceremonies, to add to the festiveness. of course it's impossible to show that in a picture the screen was too bright.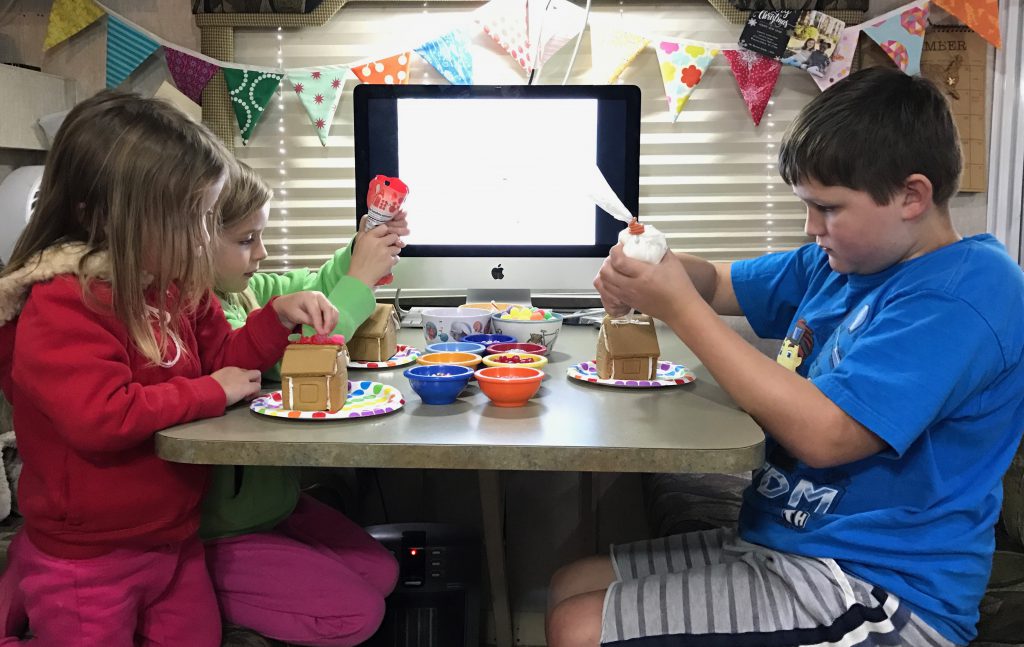 anna worked super hard and took three times as long to perfect her masterpiece. after putting three gumdrops on the roof, hazel switched gears and just ate the candy supplies.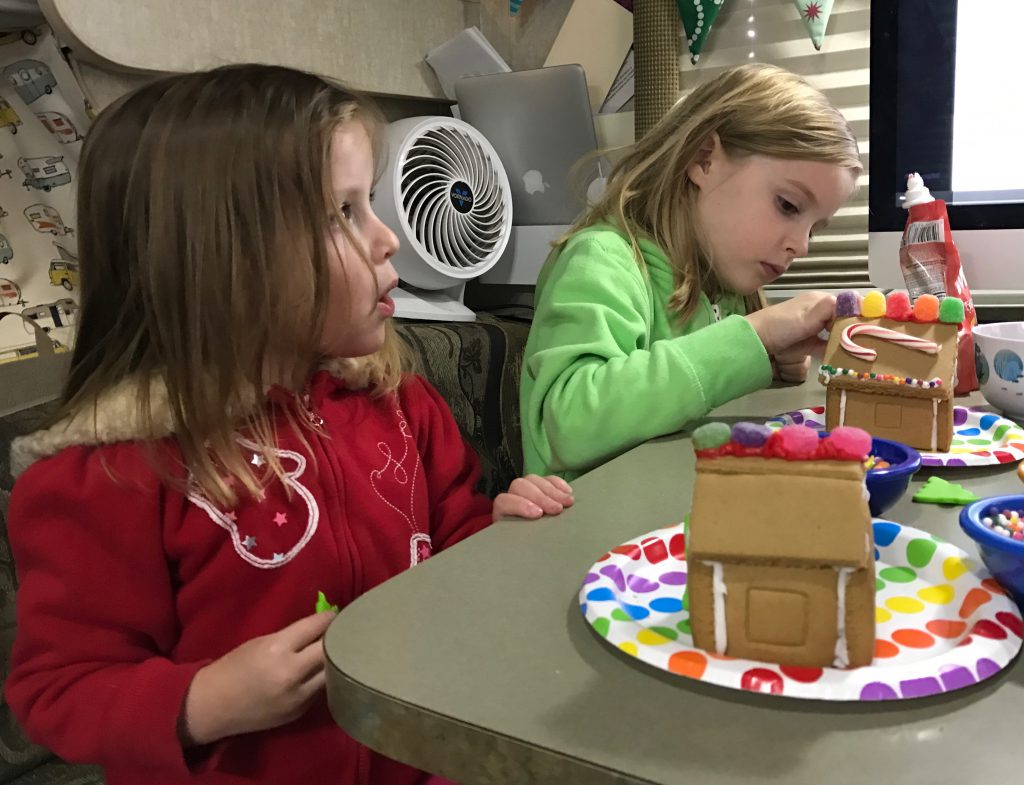 isaac worked hard until the structural integrity of our sugar based adhesive failed him one too many times and he gave up with a dramatic display of frustration. he returned and ate all of the candy and demolished the gingerbread walls for good measure.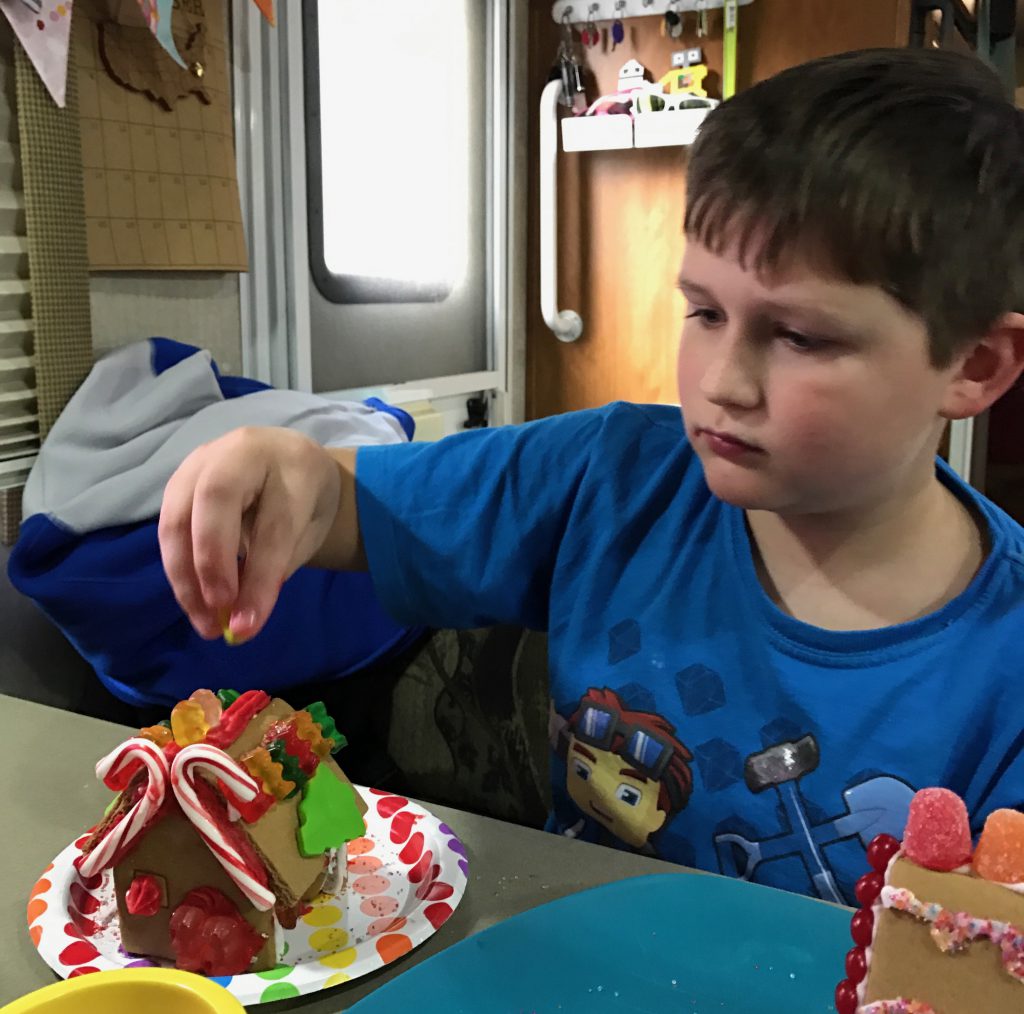 it turns out, our gingerbread house building attention span was about the same as the length of a charlie brown christmas…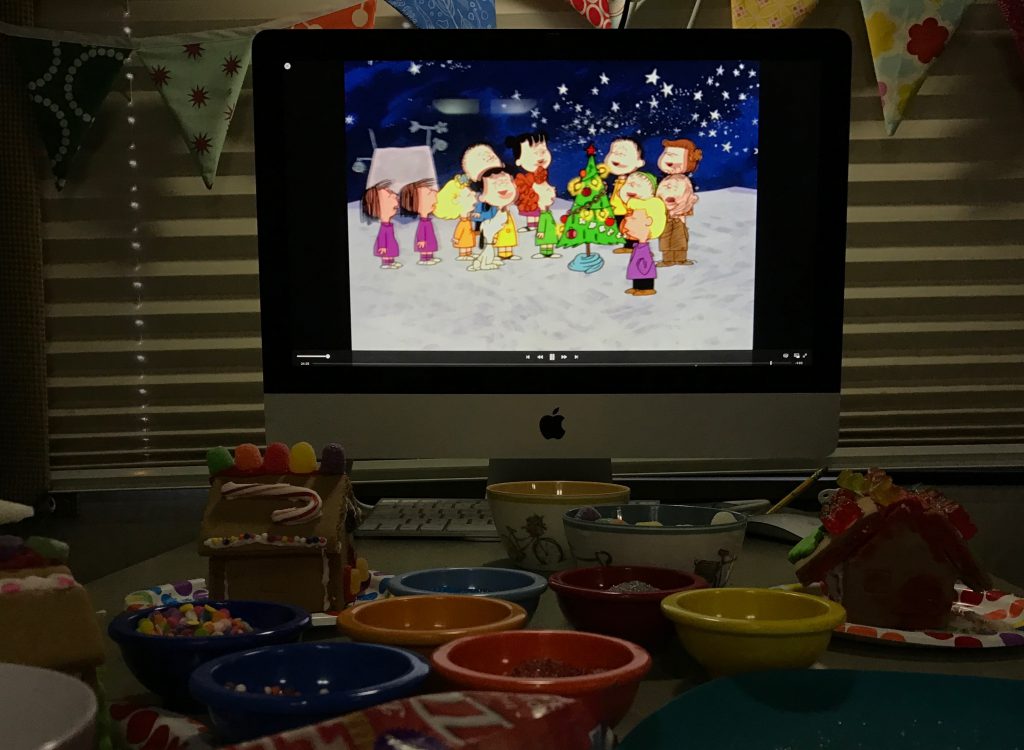 well, except anna, who kept plugging along.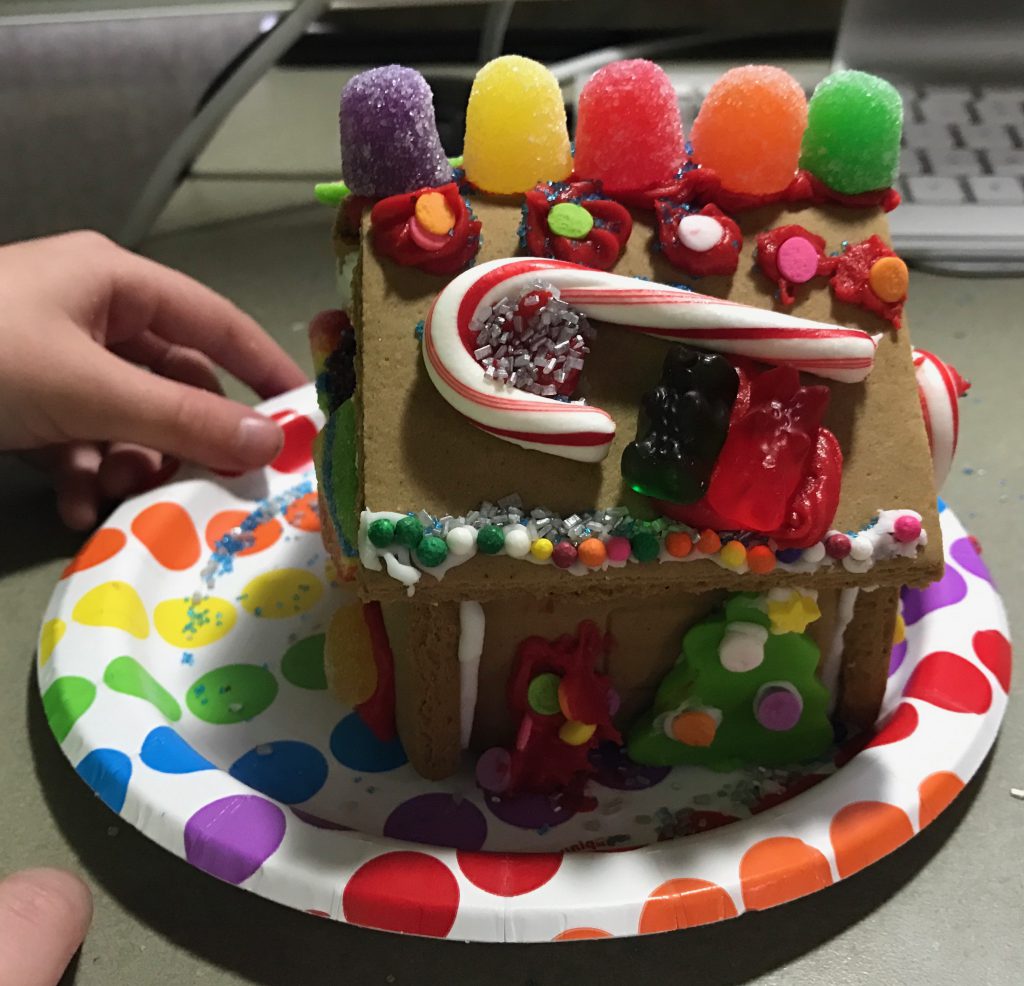 that night, we made a triumphant return to the grove park inn (and found a parking spot!). we even sort of dressed up for the occasion, with our best jeans and sneakers and not sweatpants and flip flops. ha. we were still the most underdressed folks there. we posed with several christmas trees.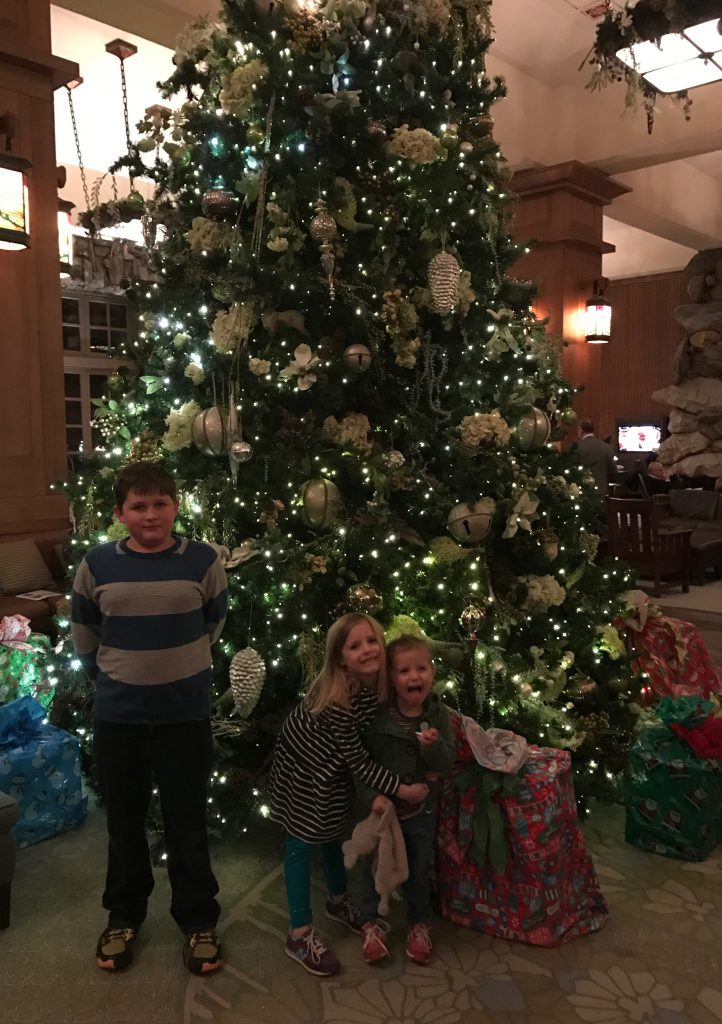 sorry for the dark pics. the lighting was difficult.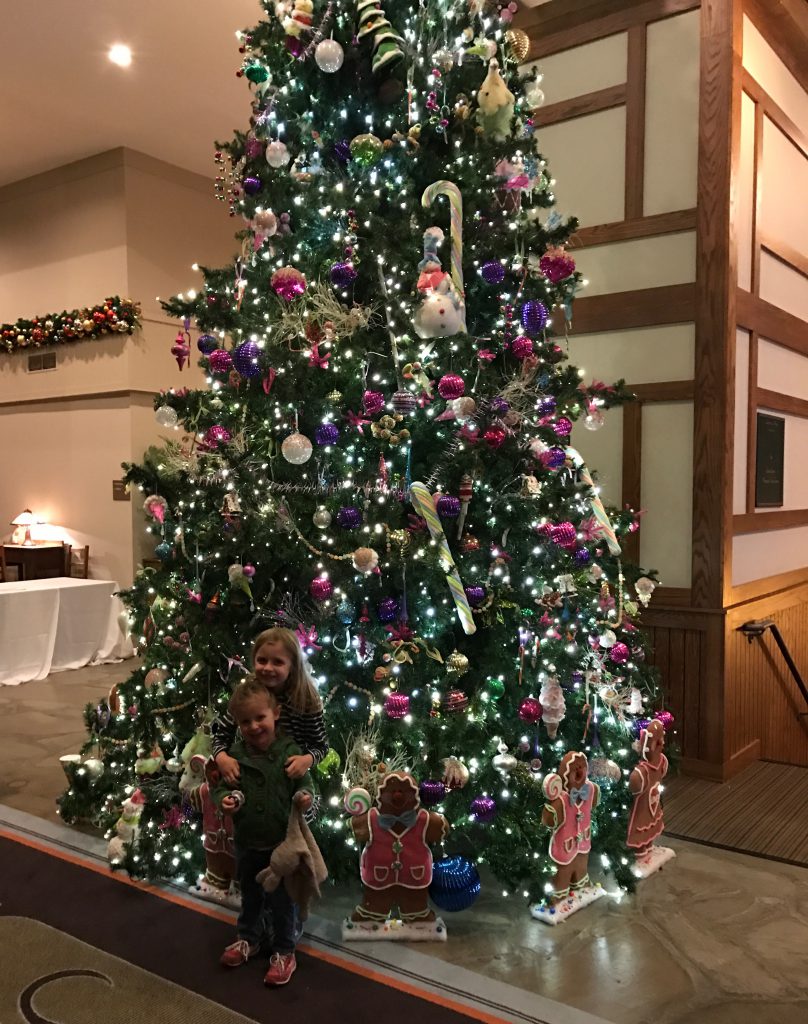 the gingerbread houses were scattered all over the entire inn, so we wandered around for awhile. i took a few pics of some of my faves. this nightmare before christmas house was everyone's top pic.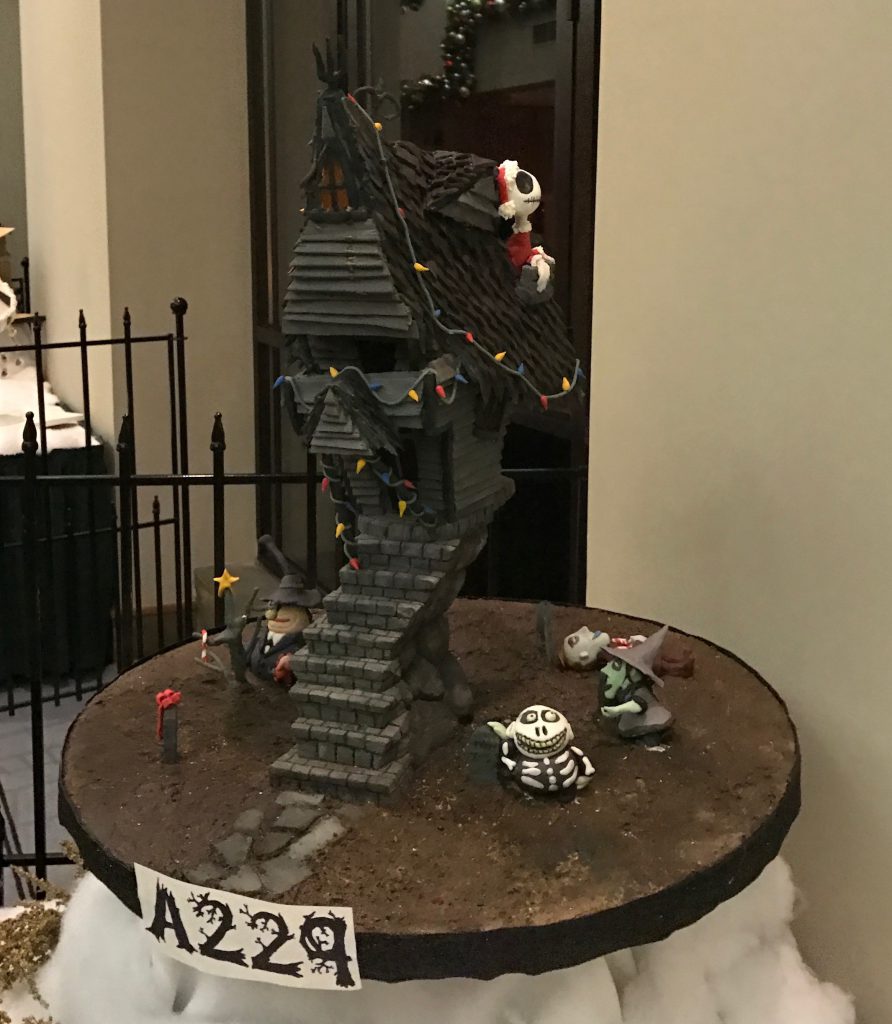 peacock "house".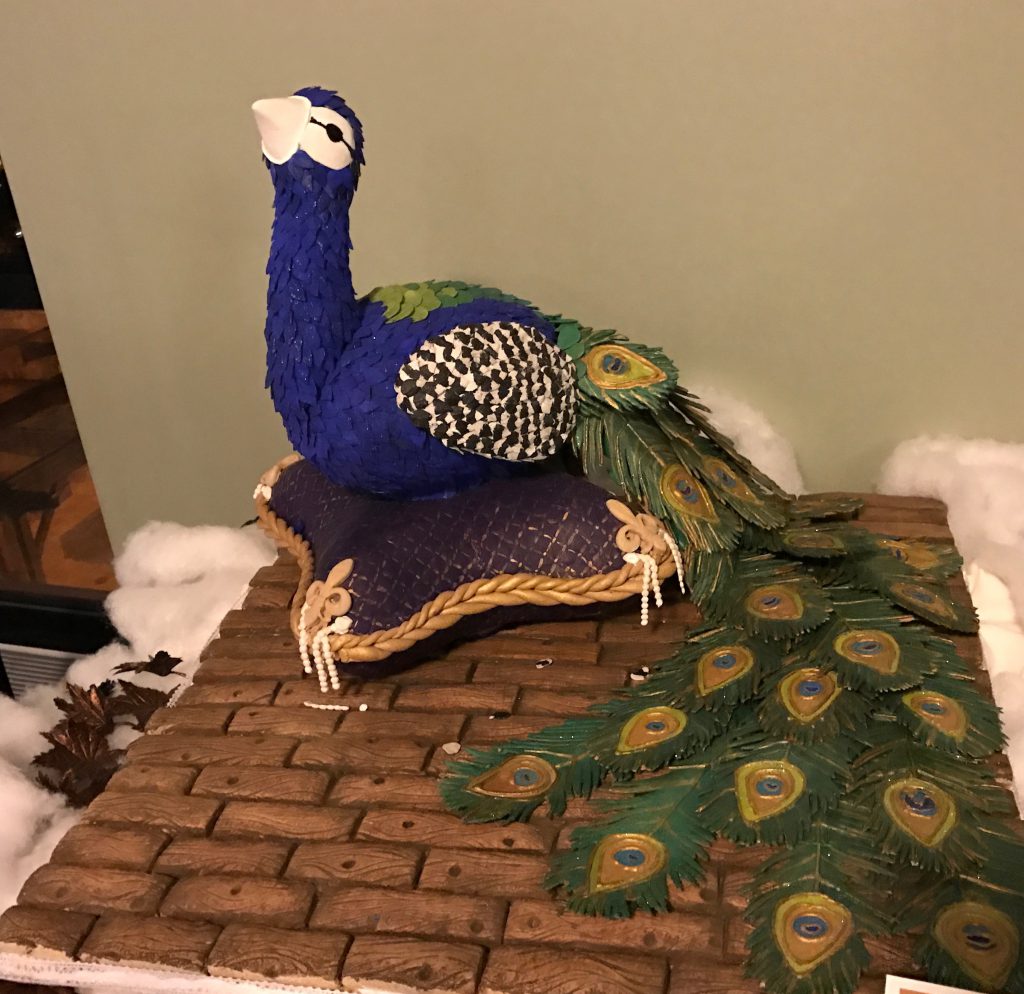 gingerbread man carnival swing "house".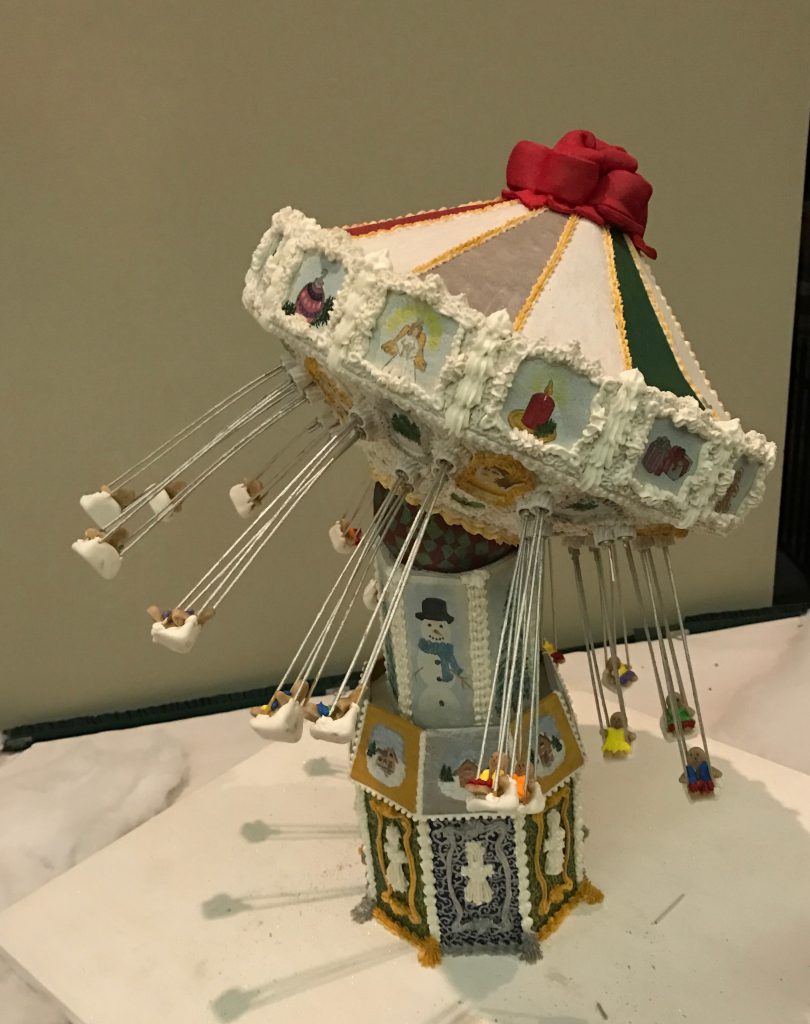 gingerbread village.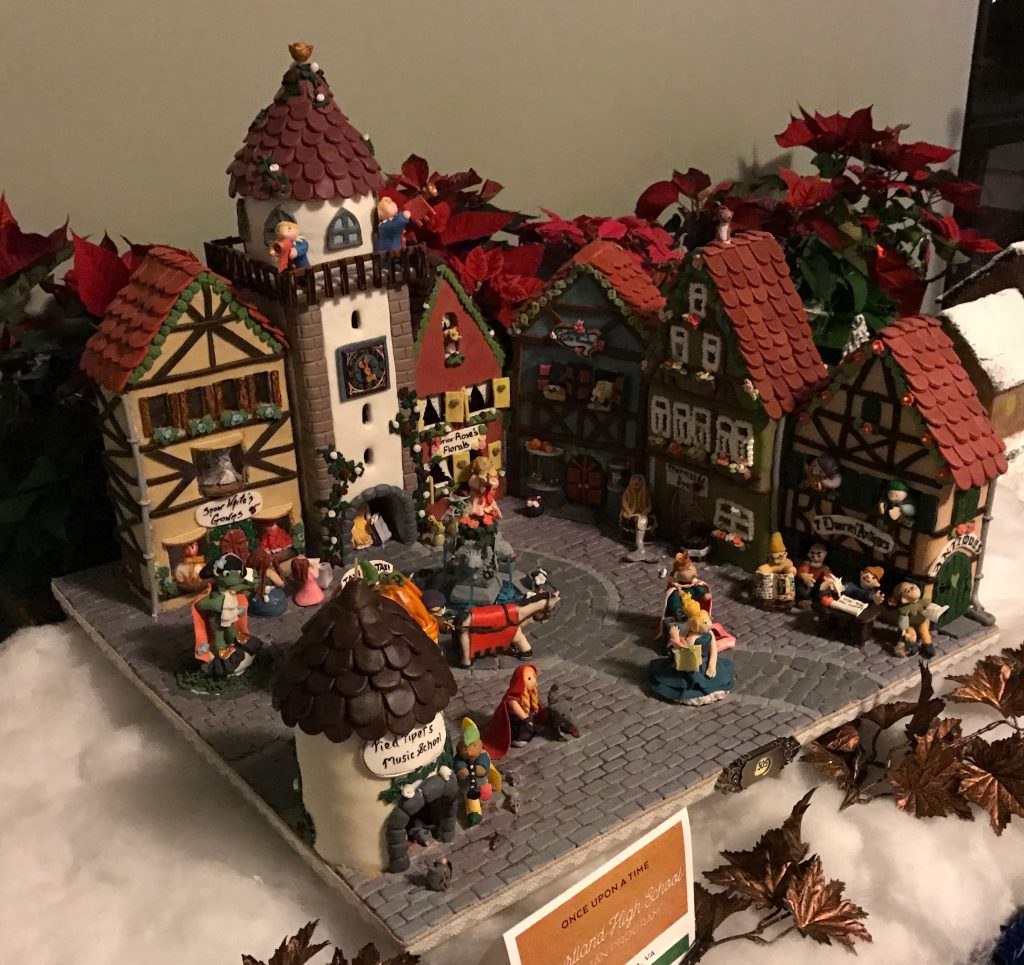 on the way out, we stopped for a pic in front of these MASSIVE gingerbread house. you could smell it through the whole lobby, probably due to the 6.75 POUNDS of spices in the recipe.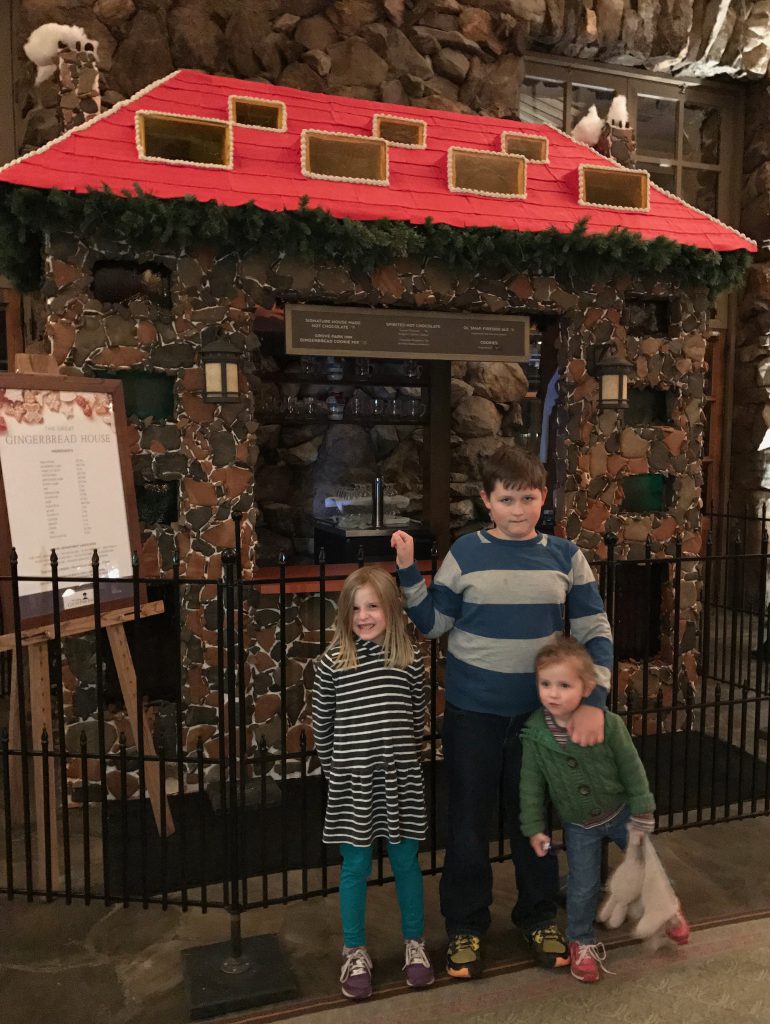 we went out to dinner afterward, where derek took this cute pic of the baby hazel.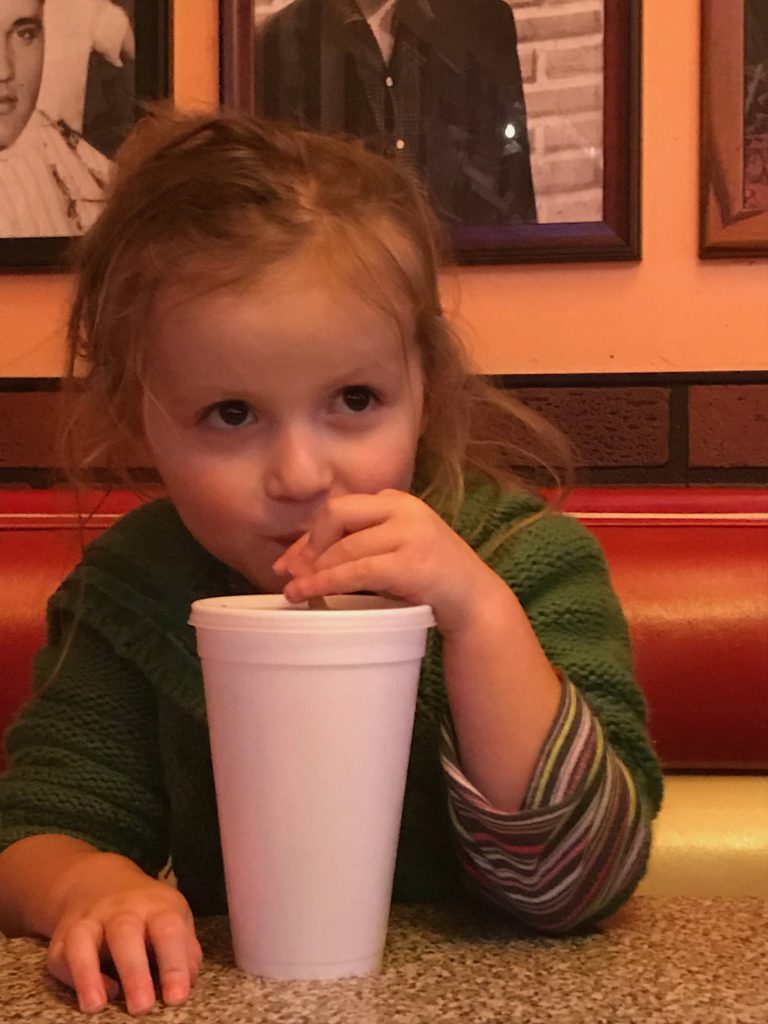 on wednesday, derek took the day off and we planned a day of adventures. it started with driving over to black mountain (where derek went yearly for a christian endeavors conference). we hit up a park, but it was super wet and cold, so we didn't stay long.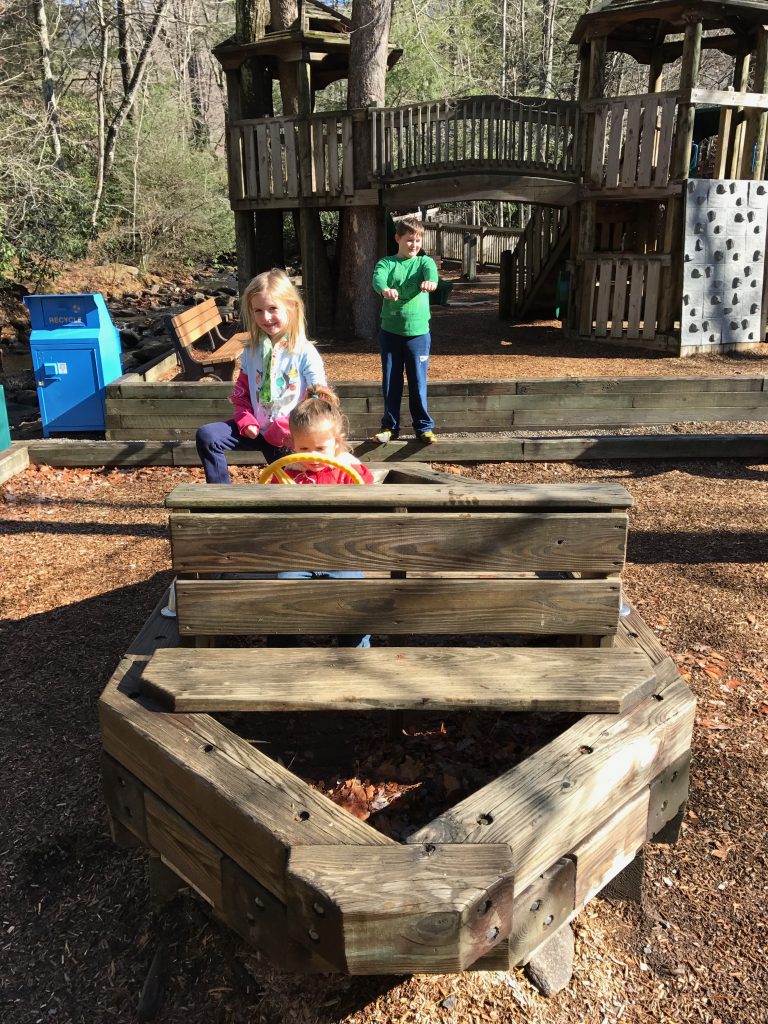 we grabbed some lunch at a mexican restaurant.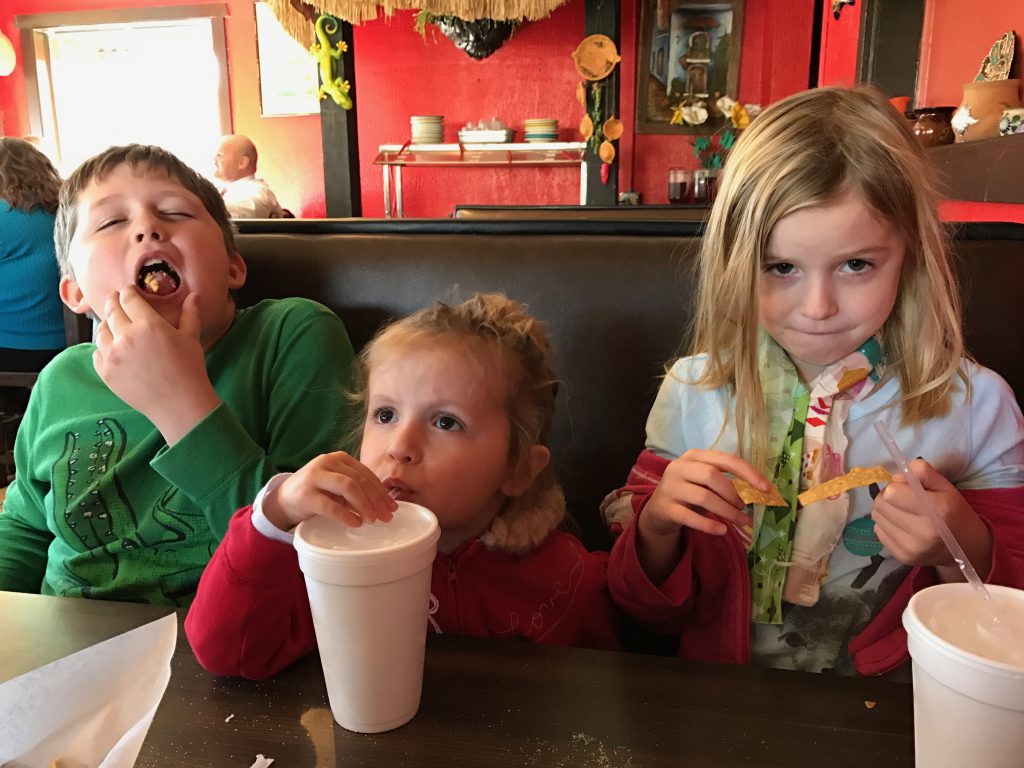 and began the long drive to mount mitchell state park. but, first, we stopped for gas in a tiny little town. there was a train parked nearby, so anna and i walked our resident train enthusiast over to take a closer look.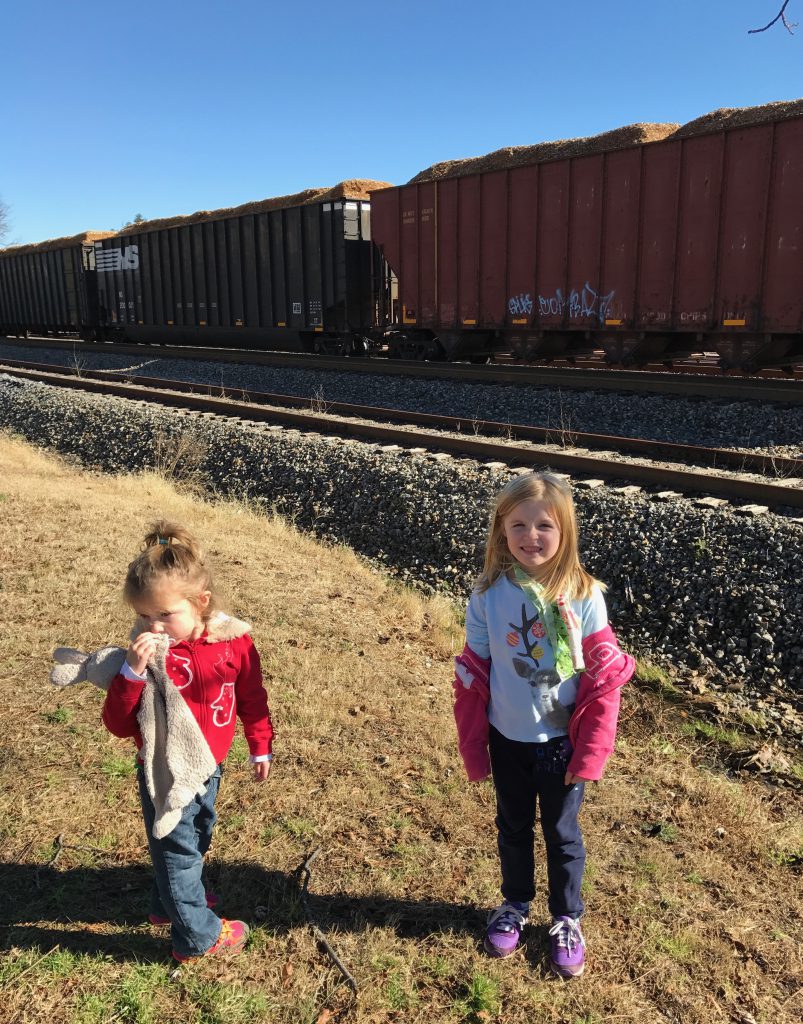 we stopped at a few overlooks on the way up.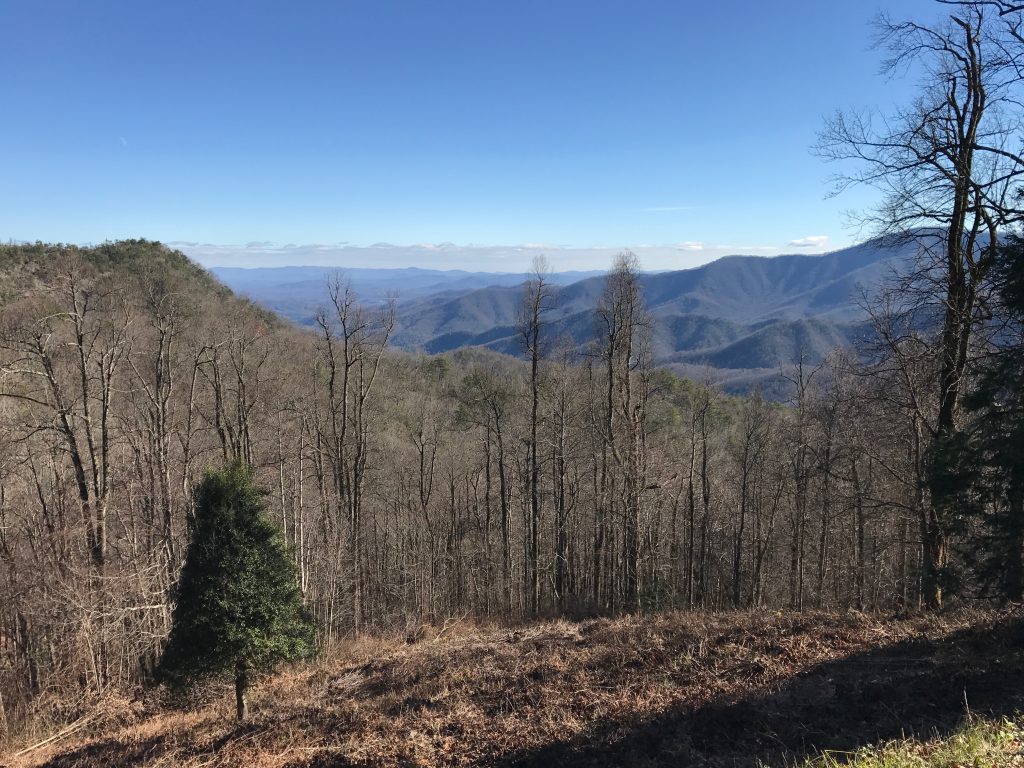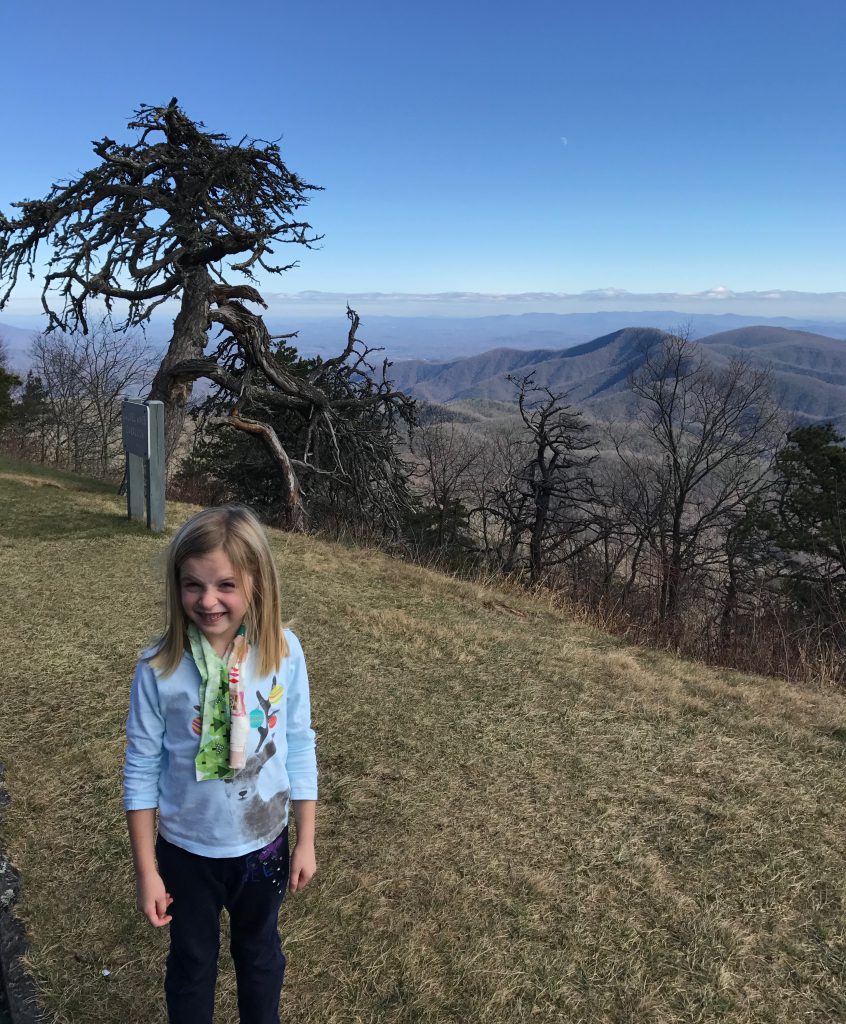 this tree was cool.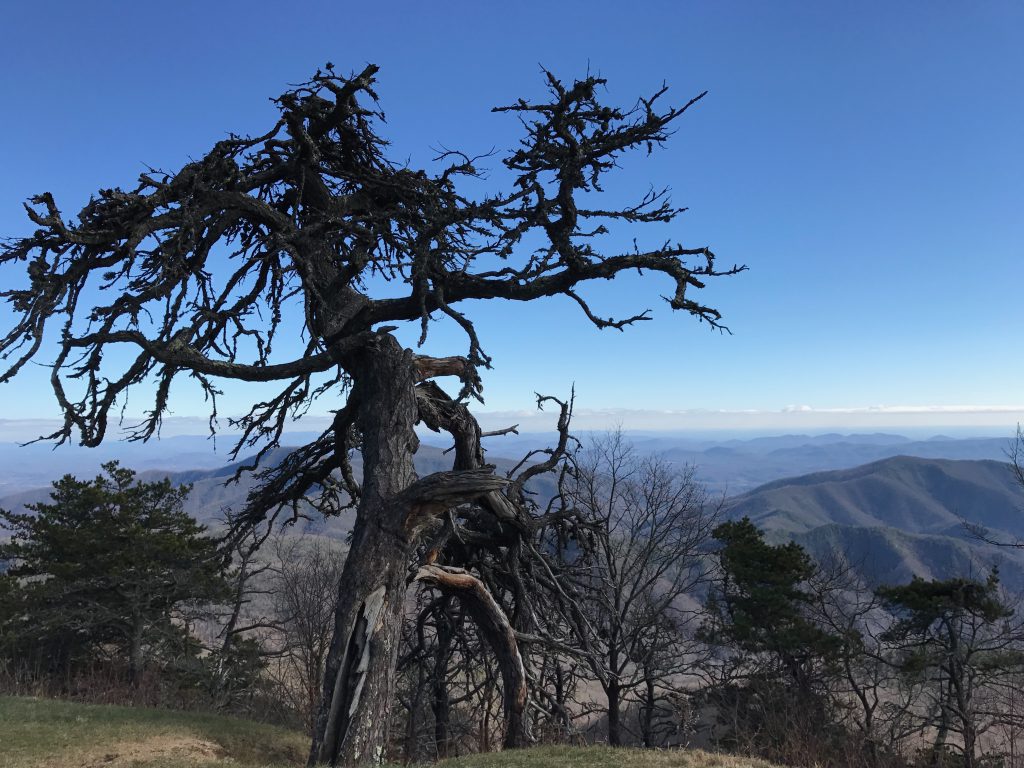 after an hour or so of driving, we finally arrived.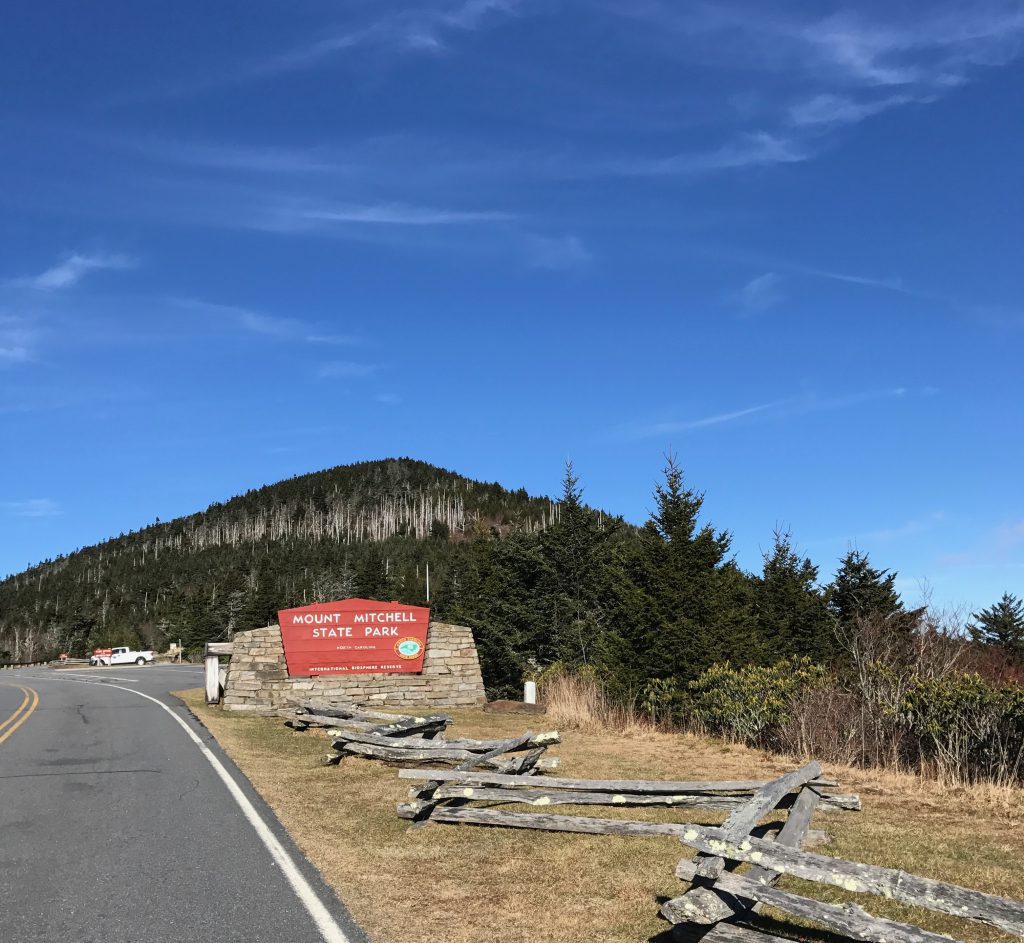 we parked at almost the very top and walked the final 300 yards to the highest peak east of the mississippi river.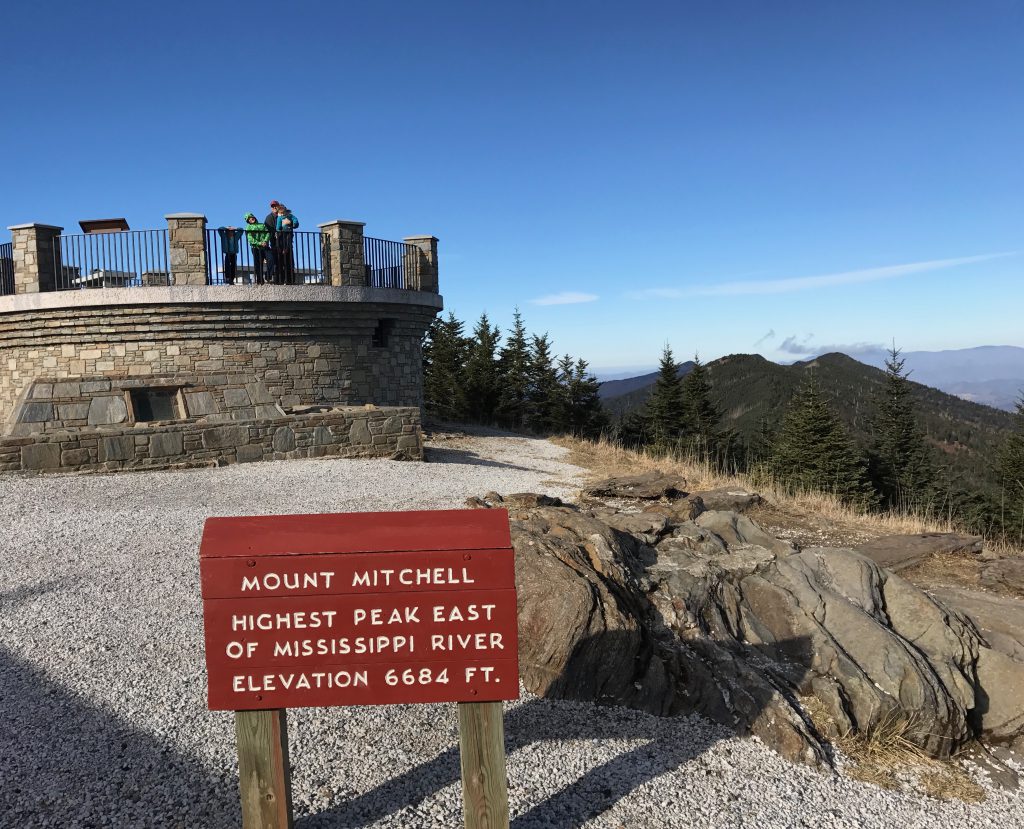 there was a north carolina imprint on the floor of the observation deck. the little medallion piece shows the location of mount mitchell.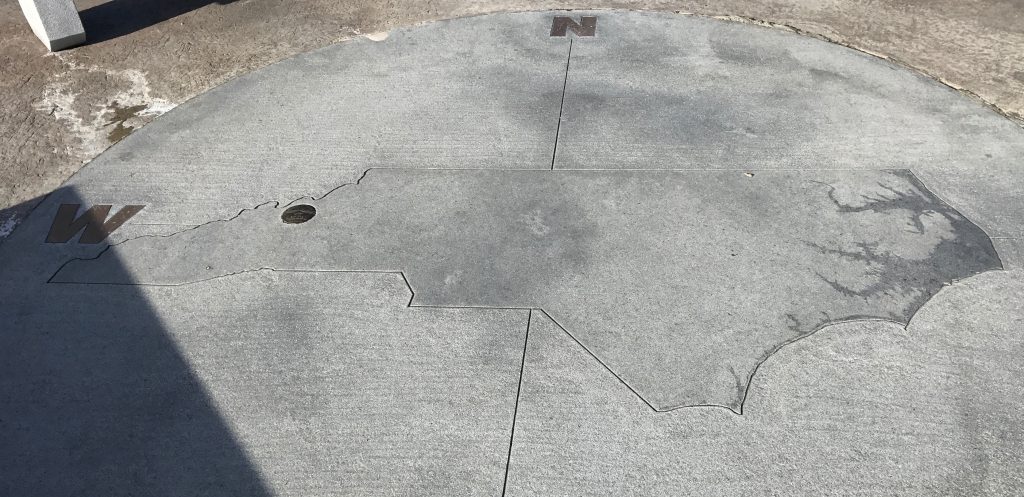 it was hard to get a good pic of the lidkids with the background view. hazel was not interested at all.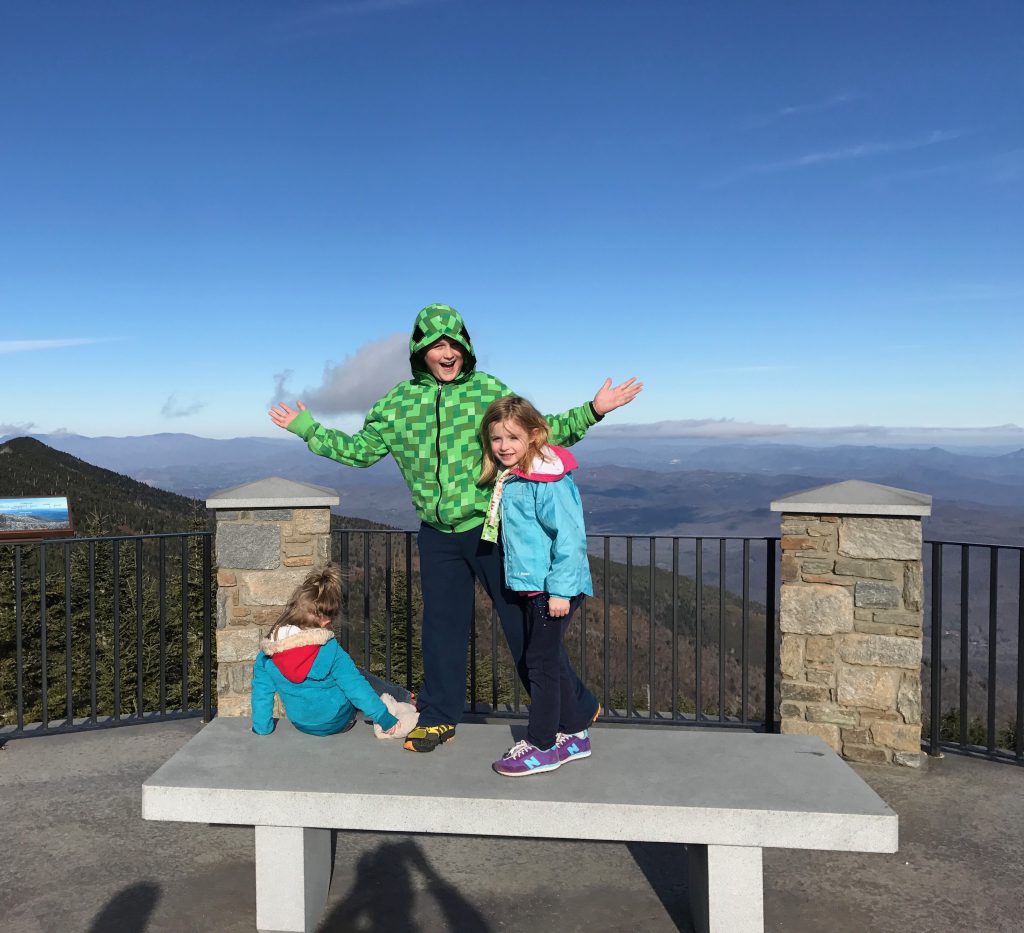 not too shabby.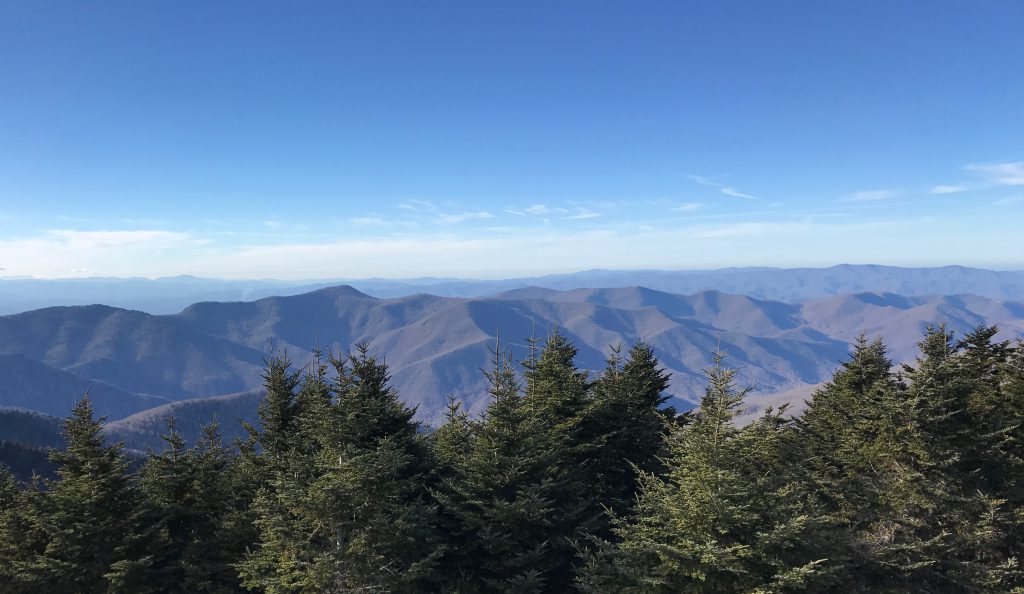 i tricked hazel into a pic with suggesting they all jump off the bench.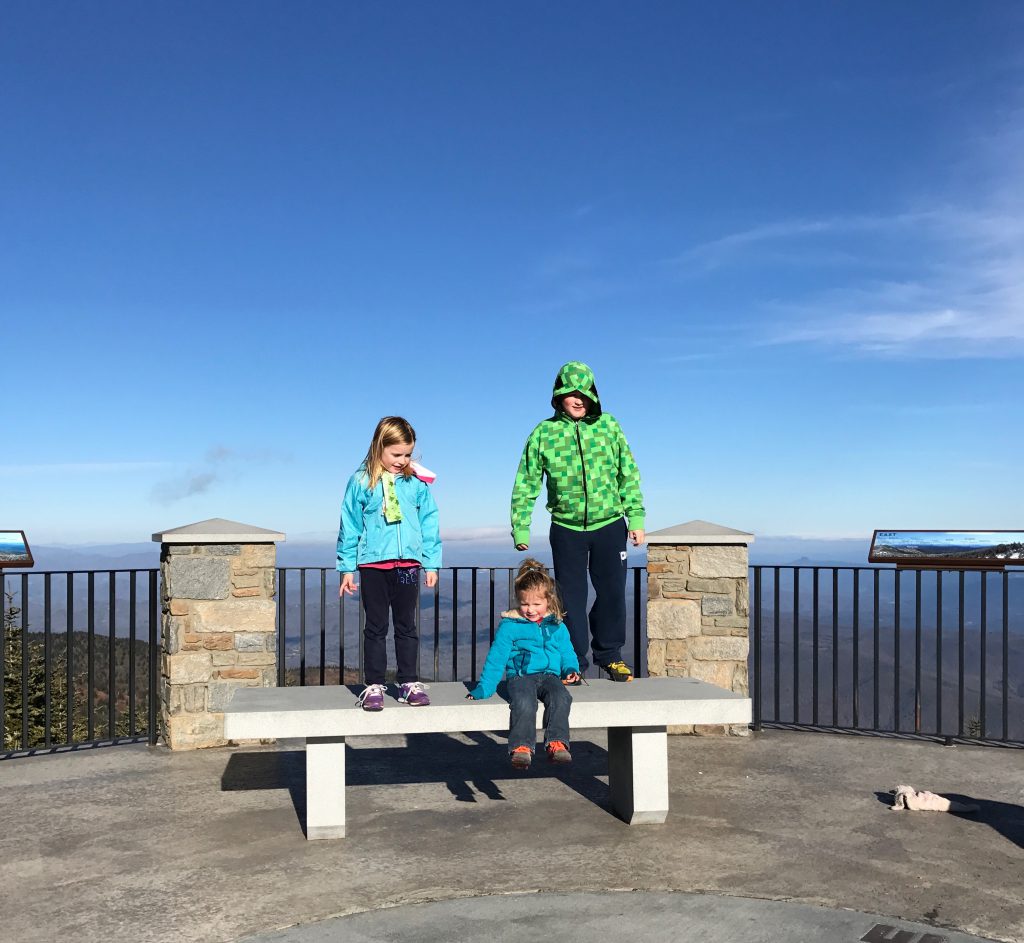 the jump.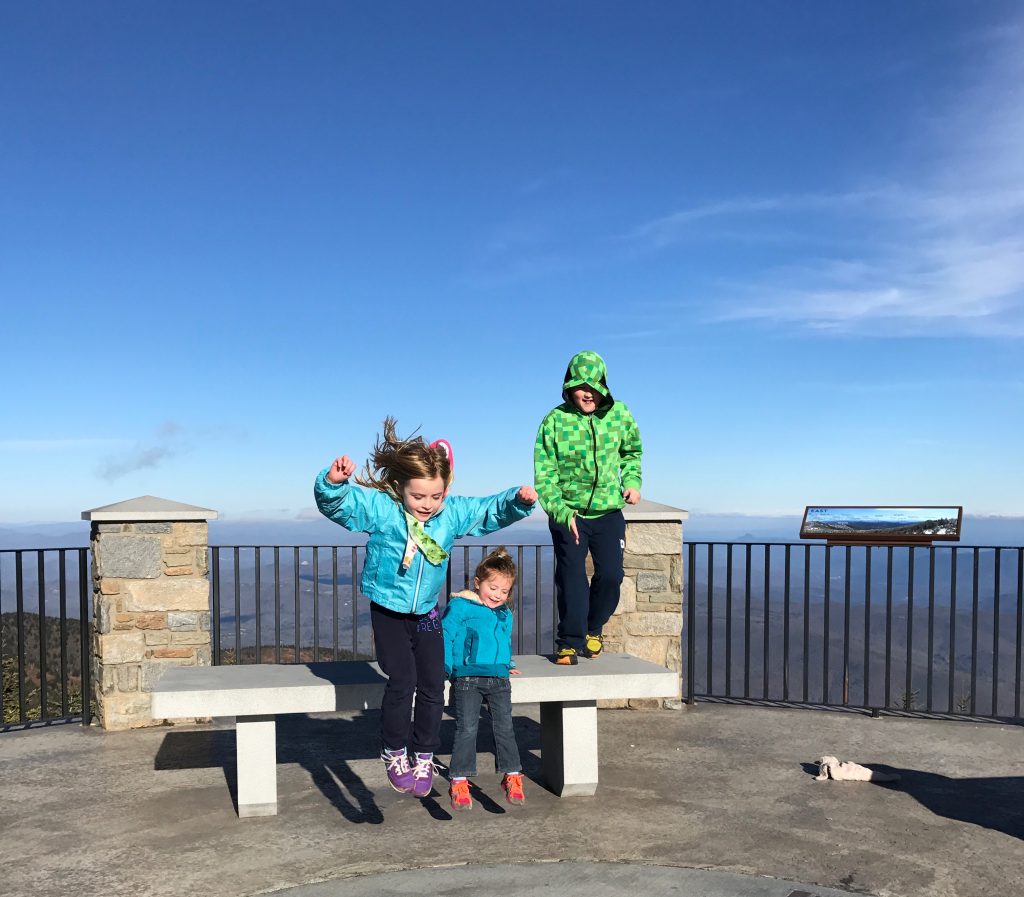 after frolicking about the top for awhile, we made our way back down…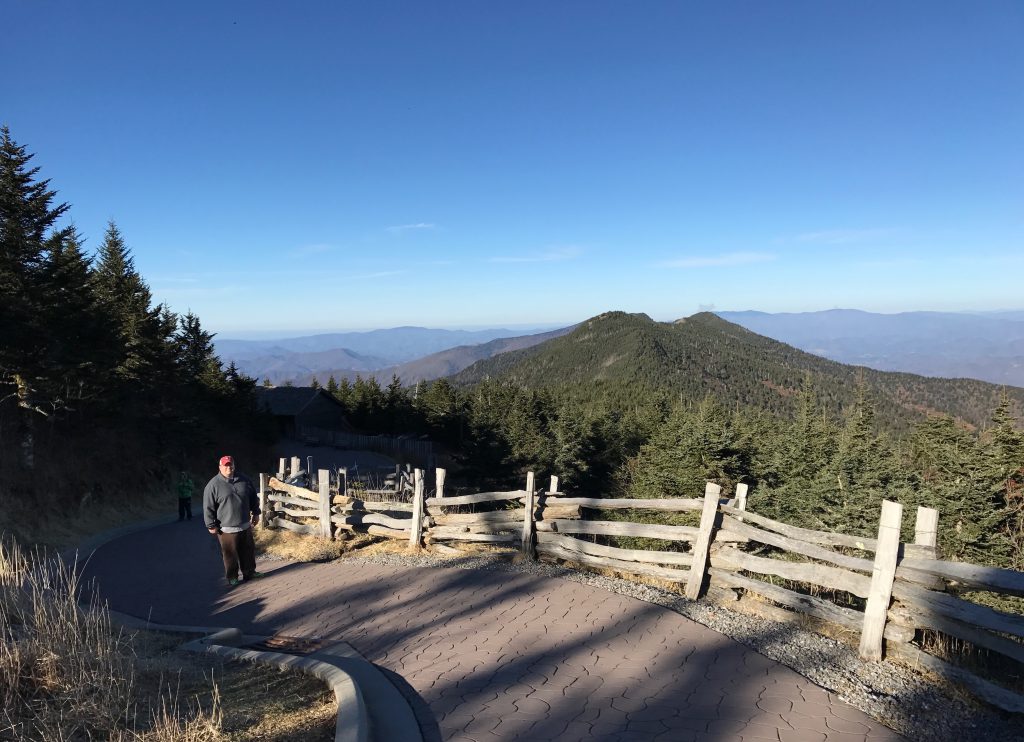 thursday and friday were SUPER cold, so we just bundled up and tried to stay warm.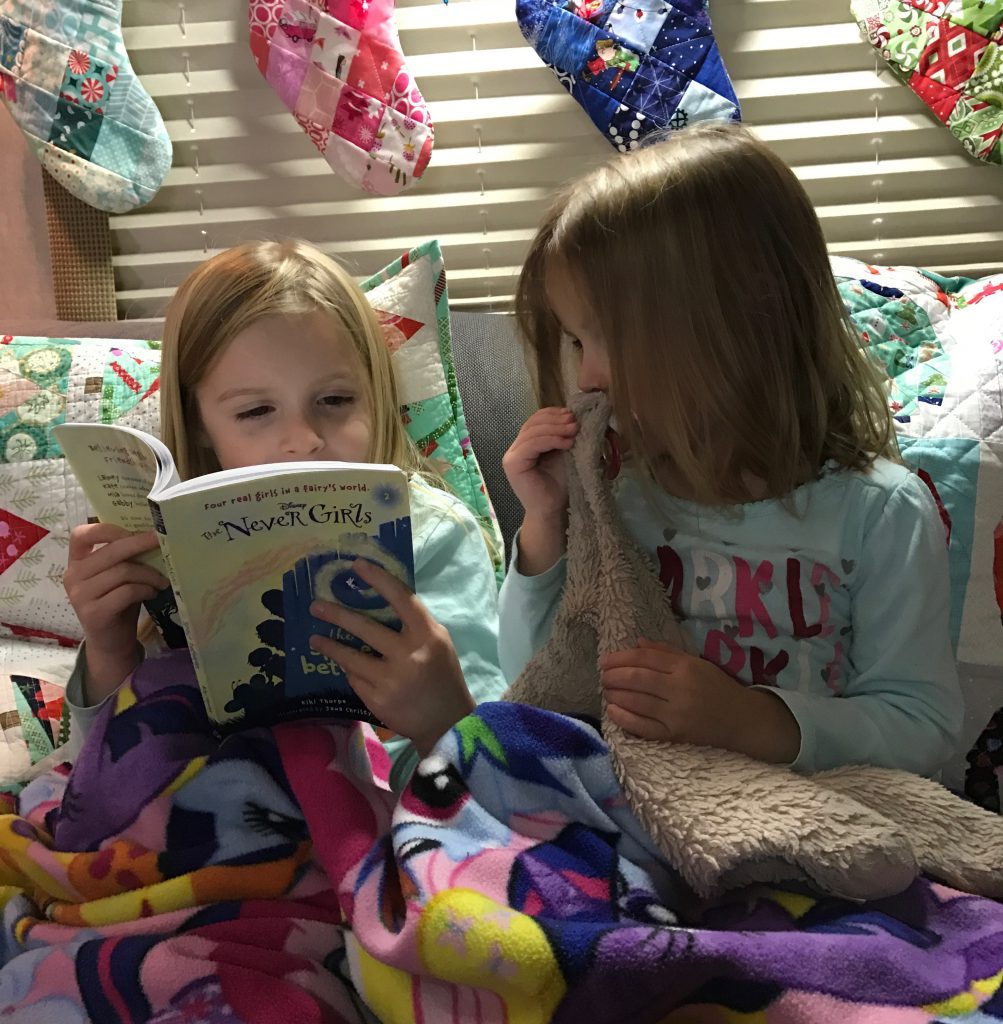 hot chocolate helps stay warm.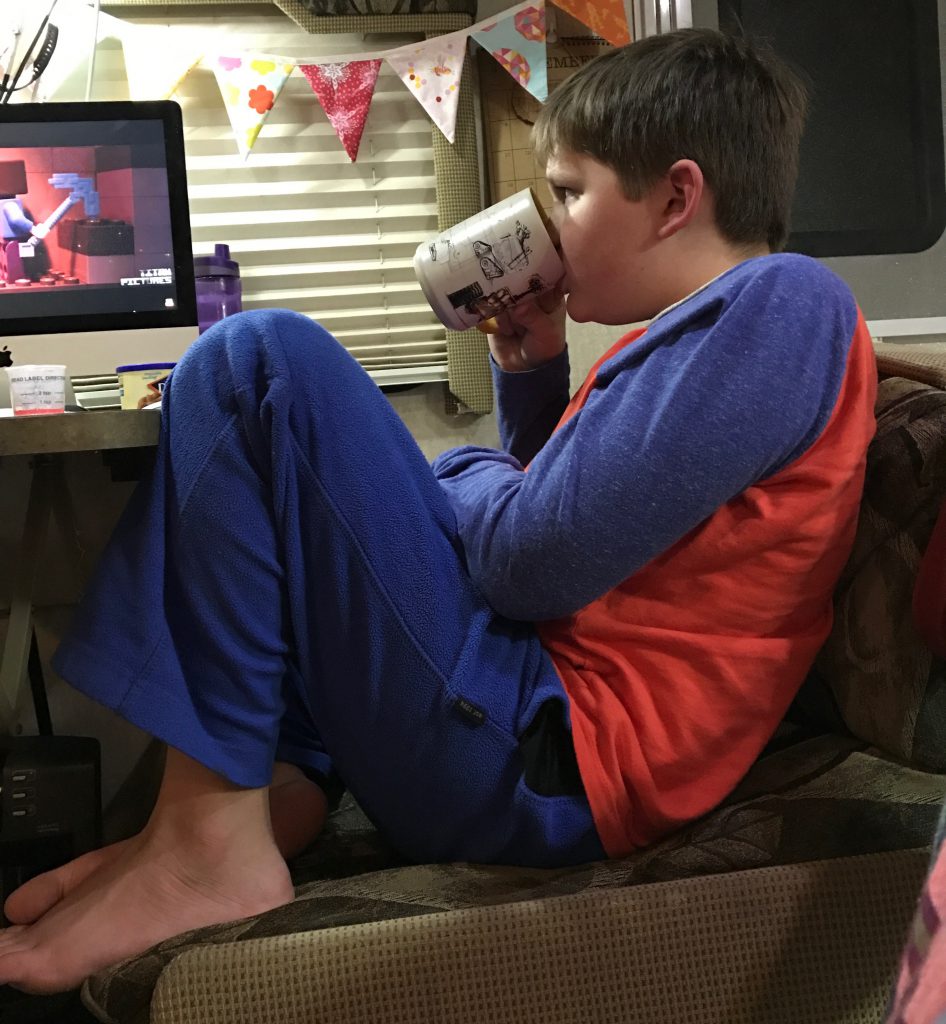 even though it was frigid, i snuck outside for a bit to wrap a few presents, so they would take up less storage space. if anna doesn't figure out santa this year, it will be a miracle.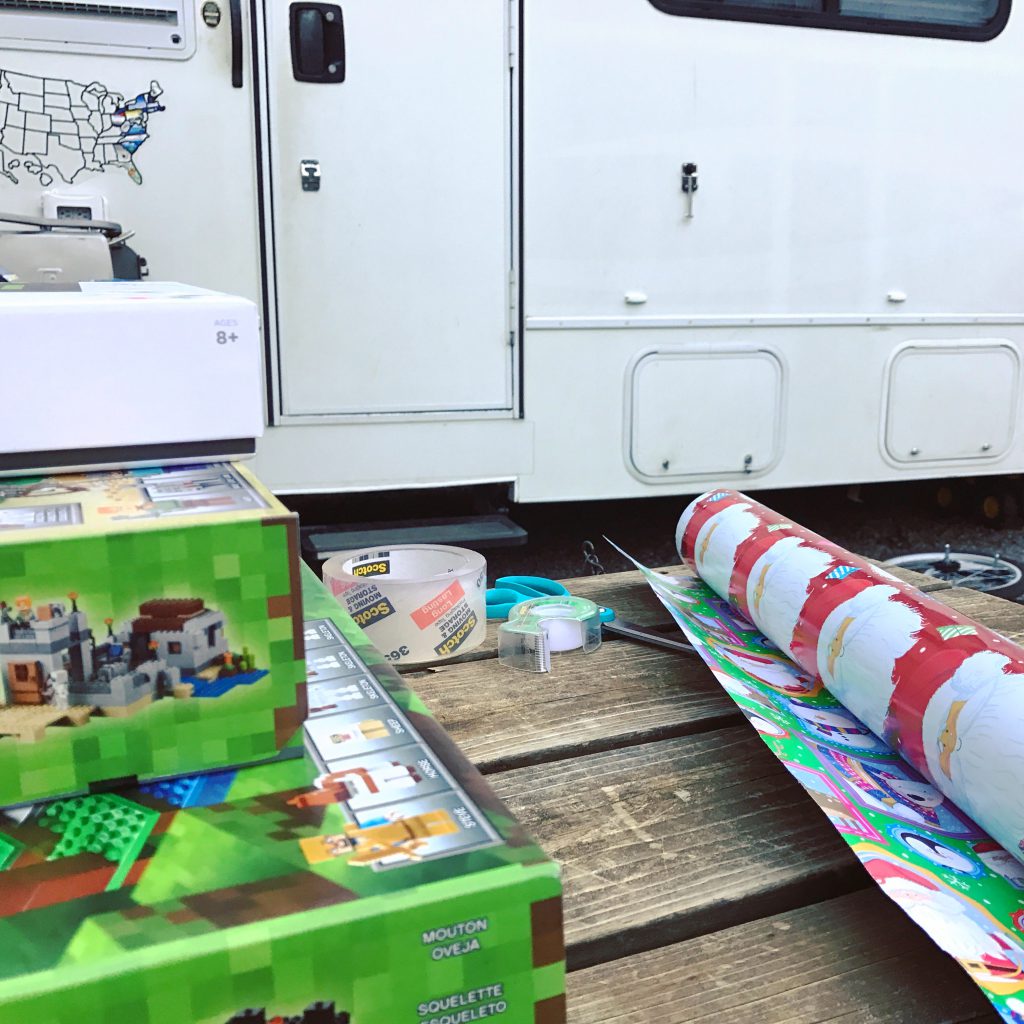 we seem to be transitioning into a nap free family. hazel often struggles to take them and then when she does, she's up until 11 pm. so, we have been skipping them mostly, but every few days it catches up to her and she conks out at like 5 pm.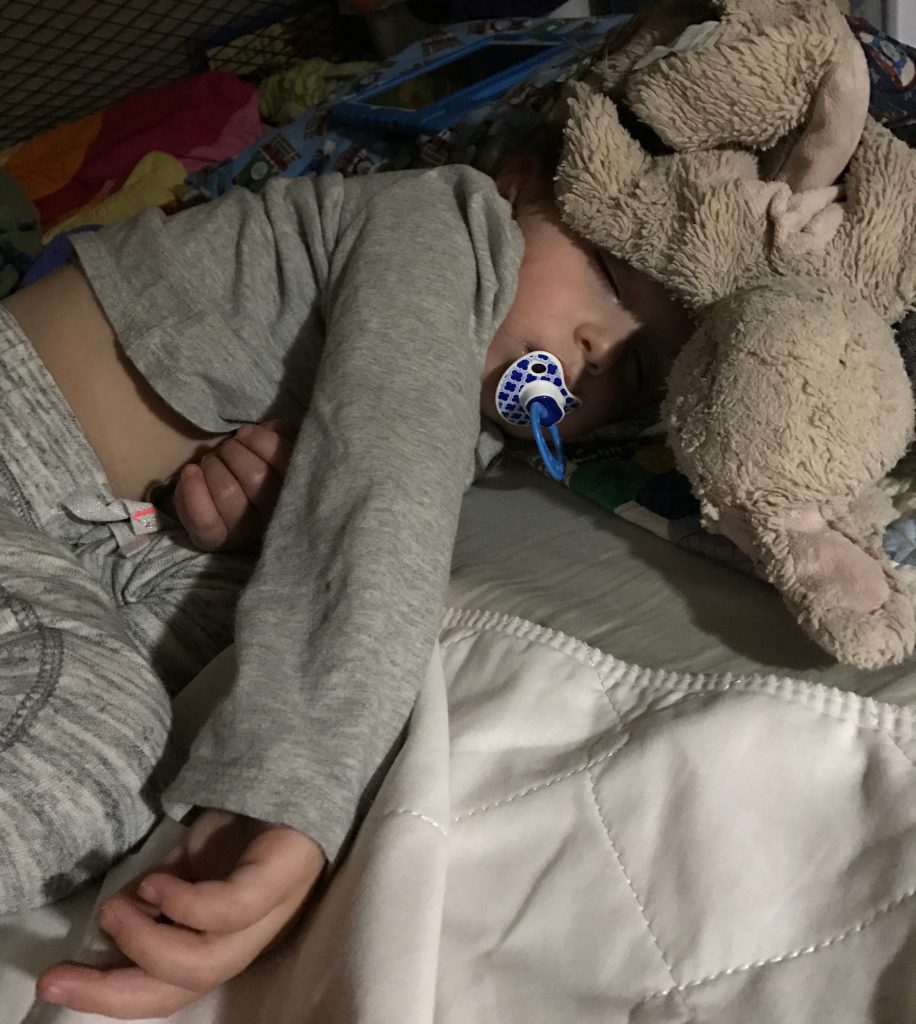 during one of our many trips to the grocery store, isaac found these long balloons that he insisted on buying. they are perfect for making an obstacle course through the back of the camper.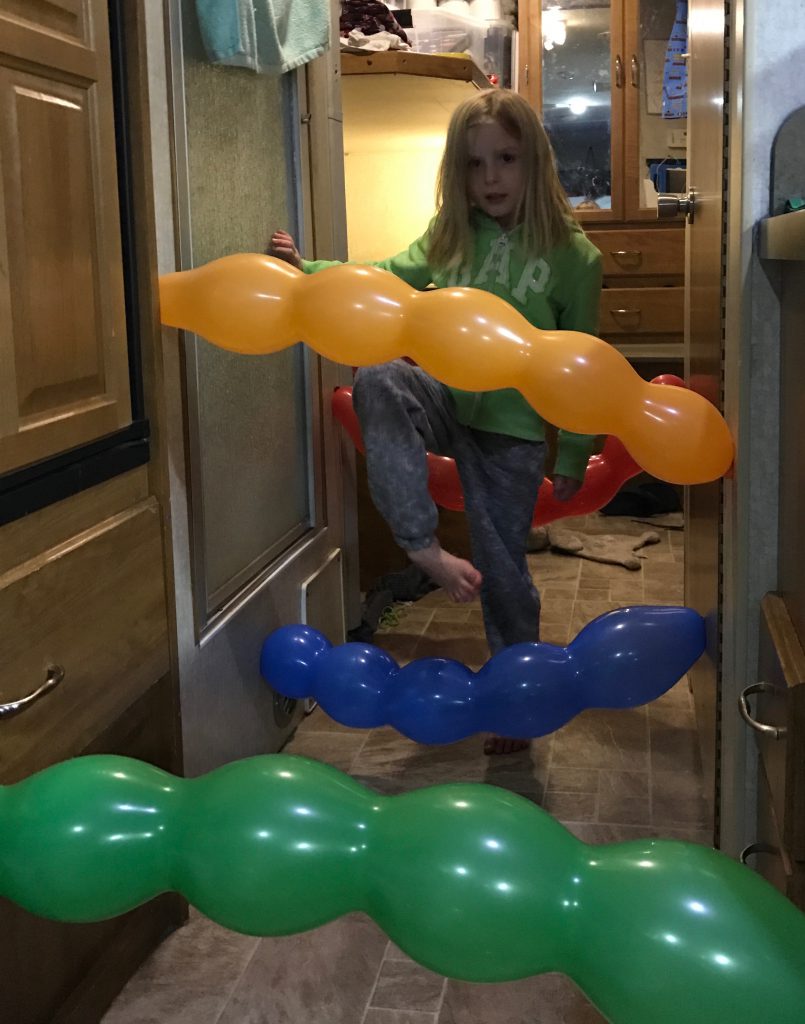 cute snugglers. photo credit: derek lidbom.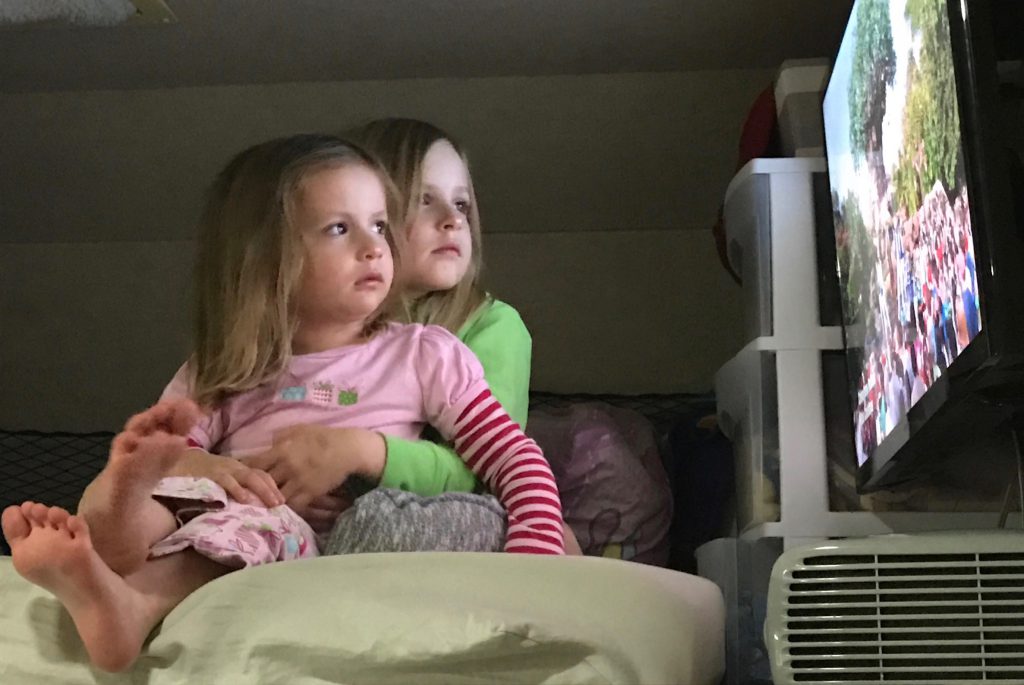 while i was packing us up to move to the next spot, i found this picture that anna drew. it makes me a little sad.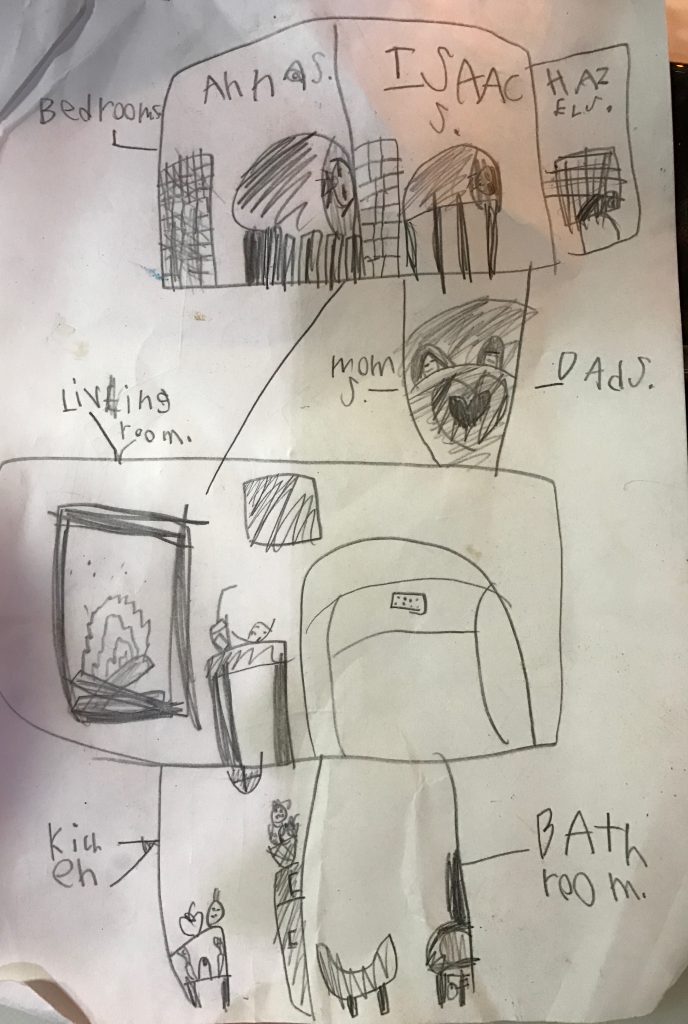 saturday was moving day. it was also hazel's third birthday. i attempted to get a picture to commemorate the day, and she was her usually goofy self.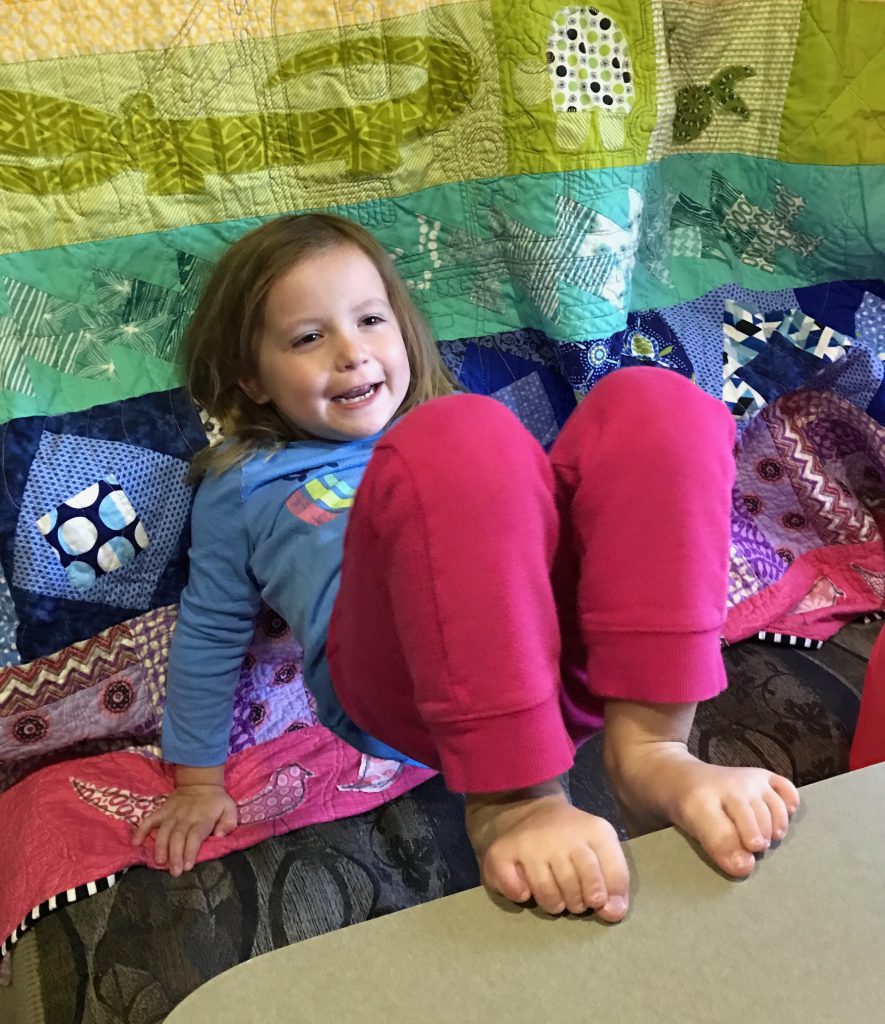 we had cupcakes for breakfast and had a mini birthday party before we packed up to travel.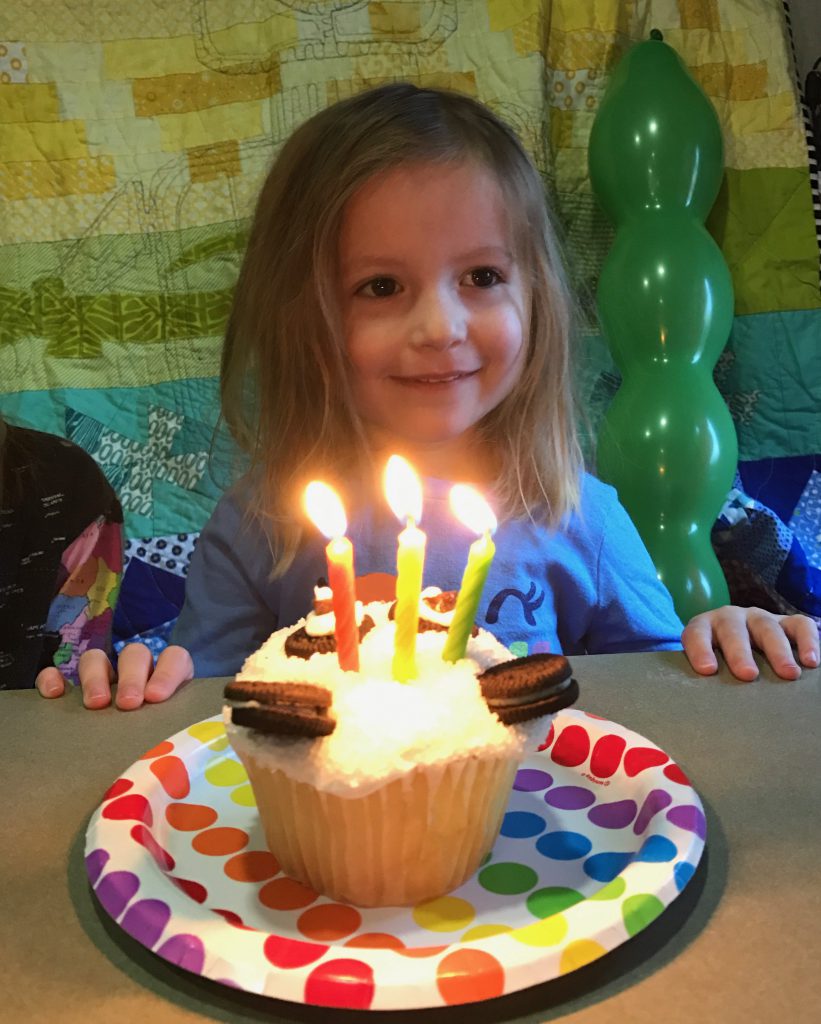 the official commemorative pic. i tried.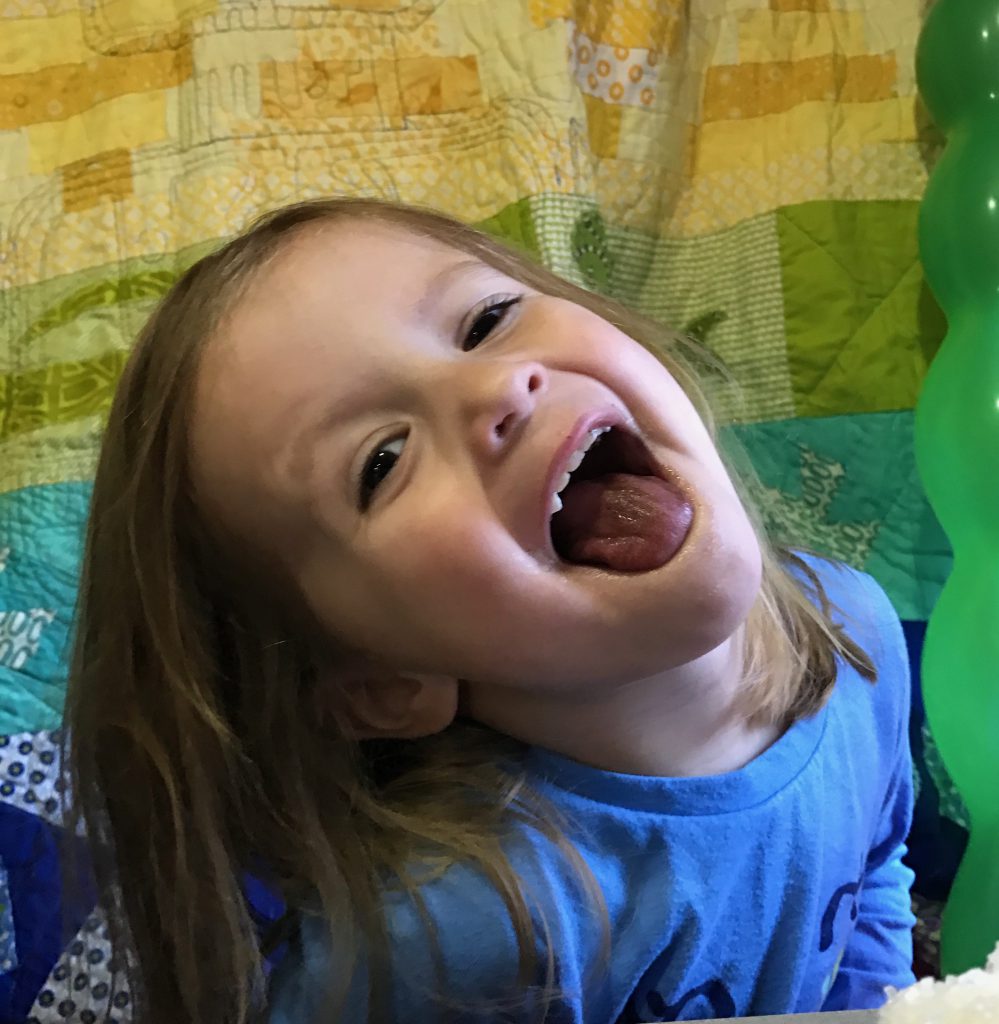 and thus concludes our week in asheville. in retrospect, i should have broken down this blog into several smaller ones, but i'm too lazy to do that now. 🙂