after our week in asheville, we moved on down the road to a little place just outside great smoky mountain national park. it was super cold and kind of not near much of anything else, so outside of our adventure to the park, we laid low mostly.
firstly, we put up our christmas tree. i didn't want to have to move it several times, so i carefully planned that if i put it up at this site, we would only have to move it once before christmas. it only lasted a day or so here, because winds and rains necessitated putting it in the car.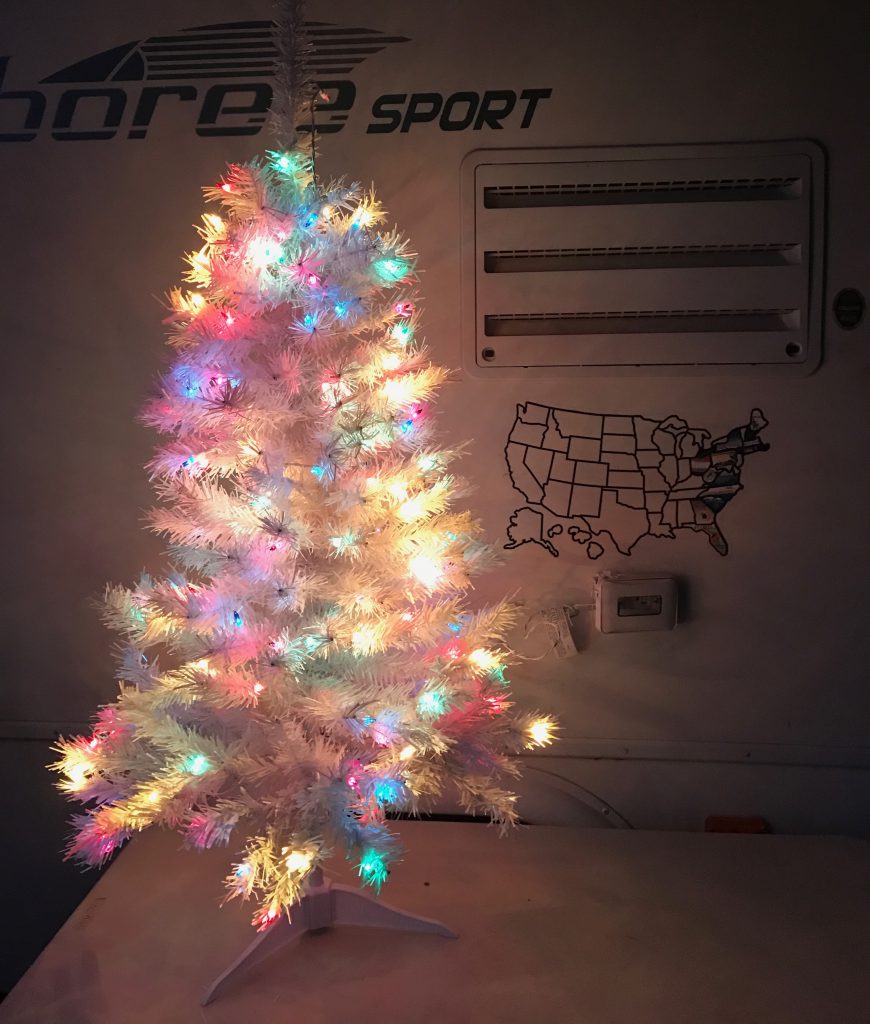 snacks.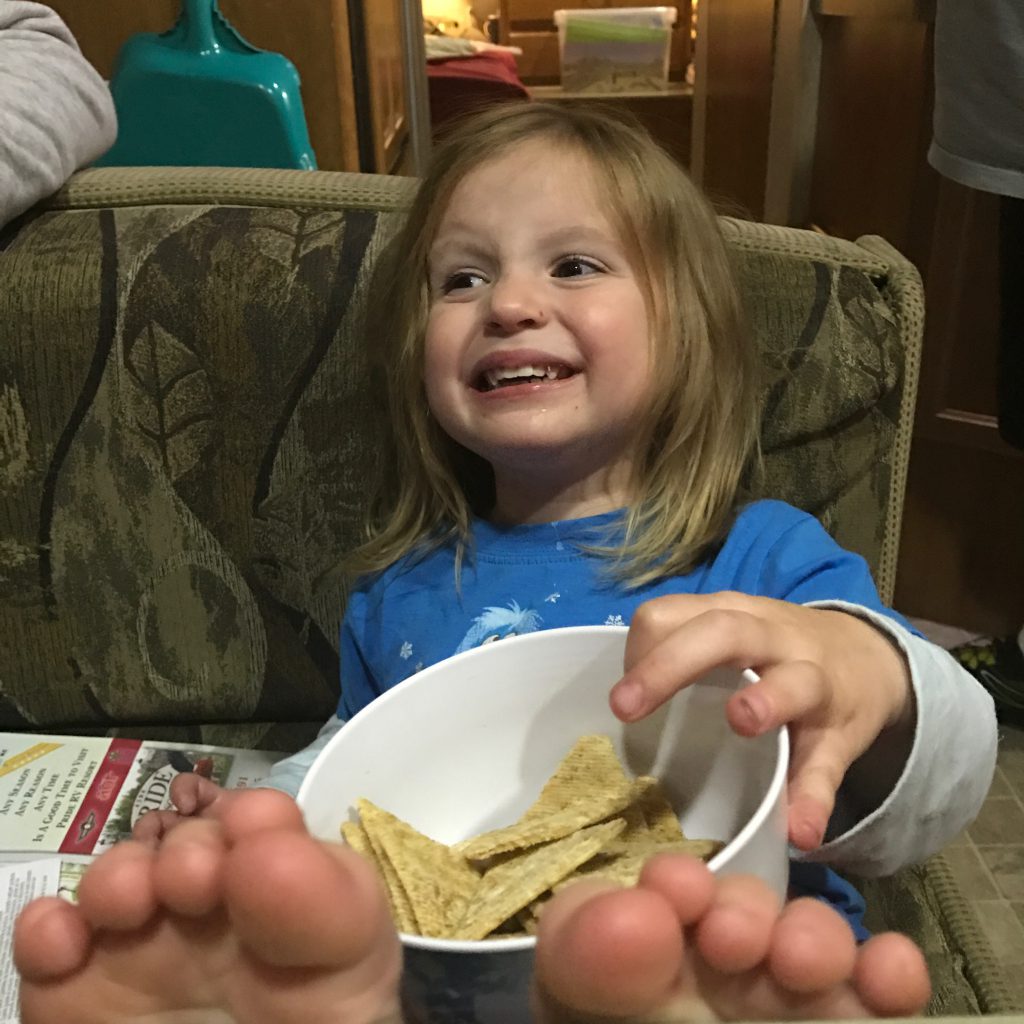 for our actual visit to great smoky mountain national park, we had to bust out the hats and gloves for extra warm bundling purposes.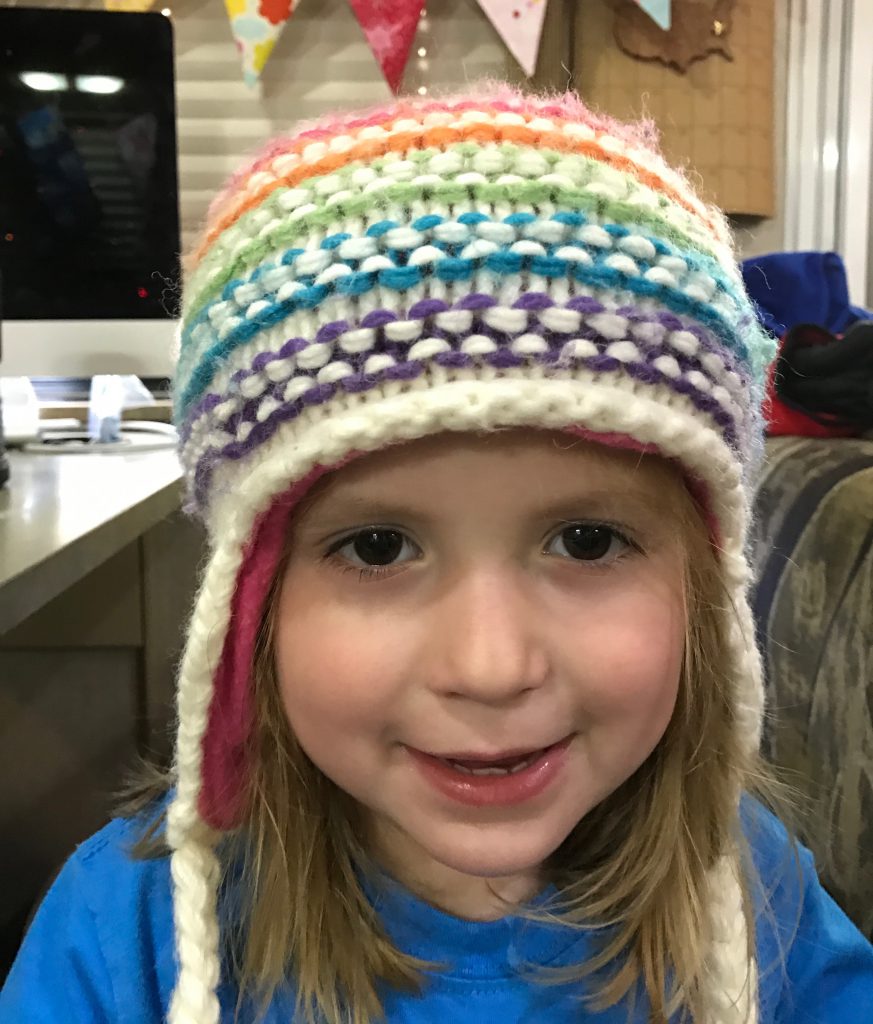 we stopped at this fantastic establishment for lunch. which was actually breakfast foods. you won't hear any complaints from any lidboms about this.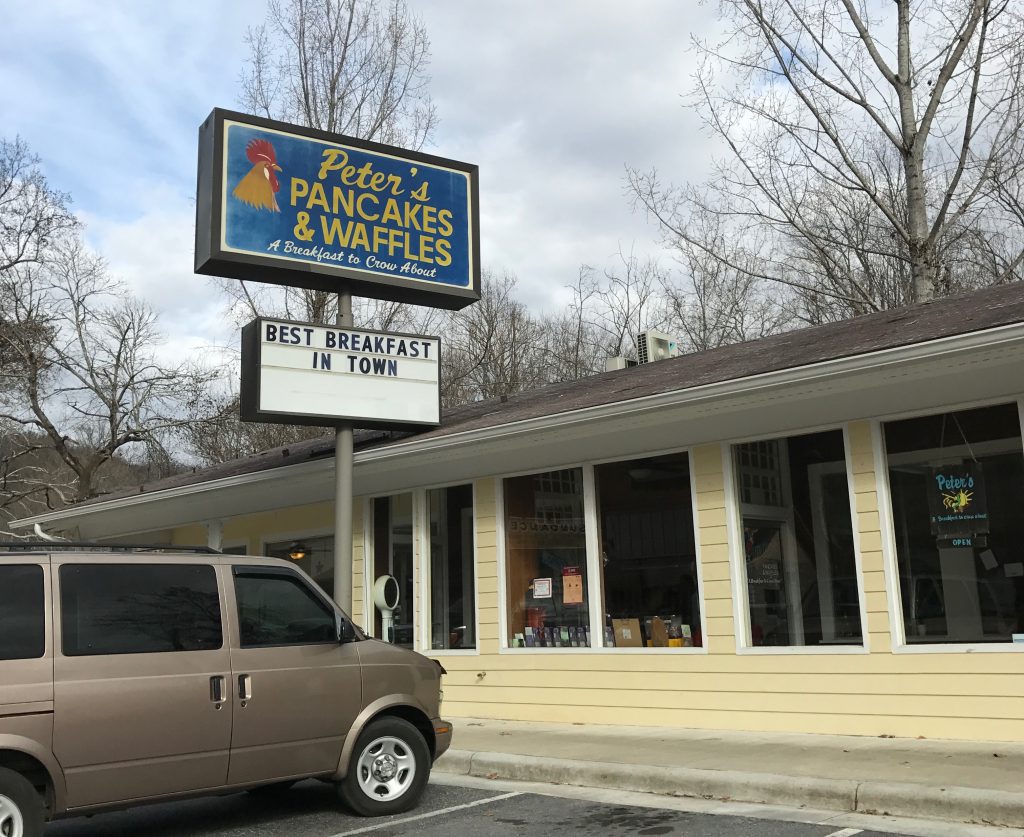 passport stamps.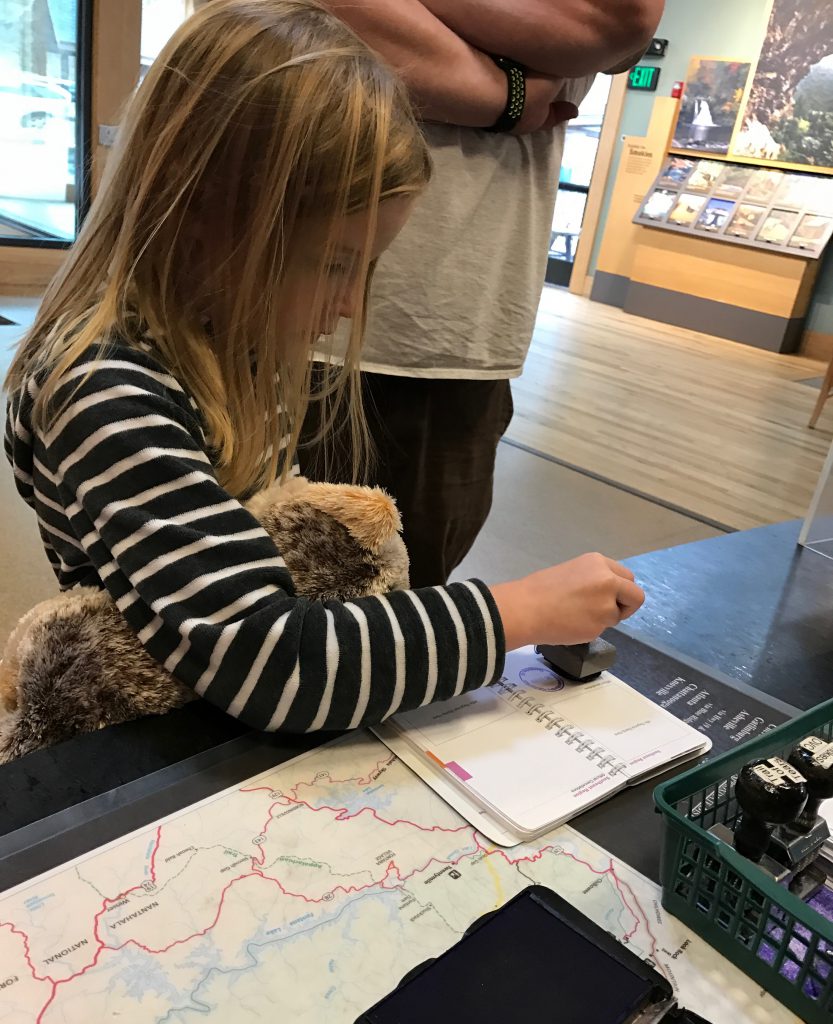 we checked out the museum, while anna worked on her junior ranger badge workbook. quilts…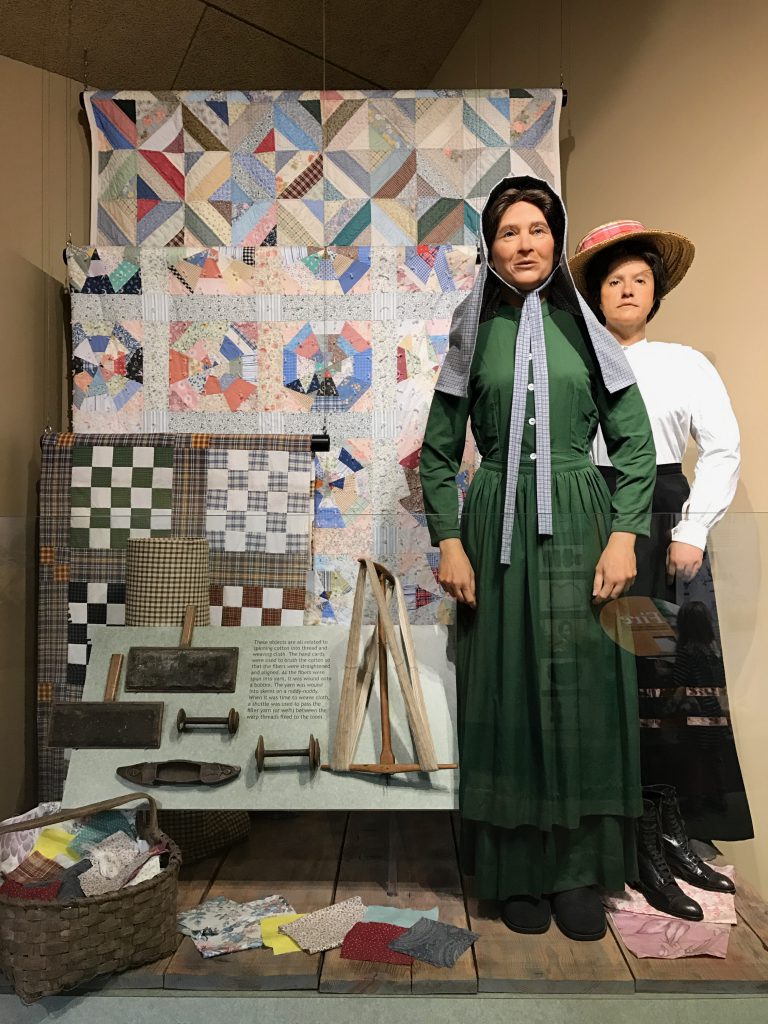 the view off the back deck off the visitor's center. i think that's "rattlesnake mountain" in the distance.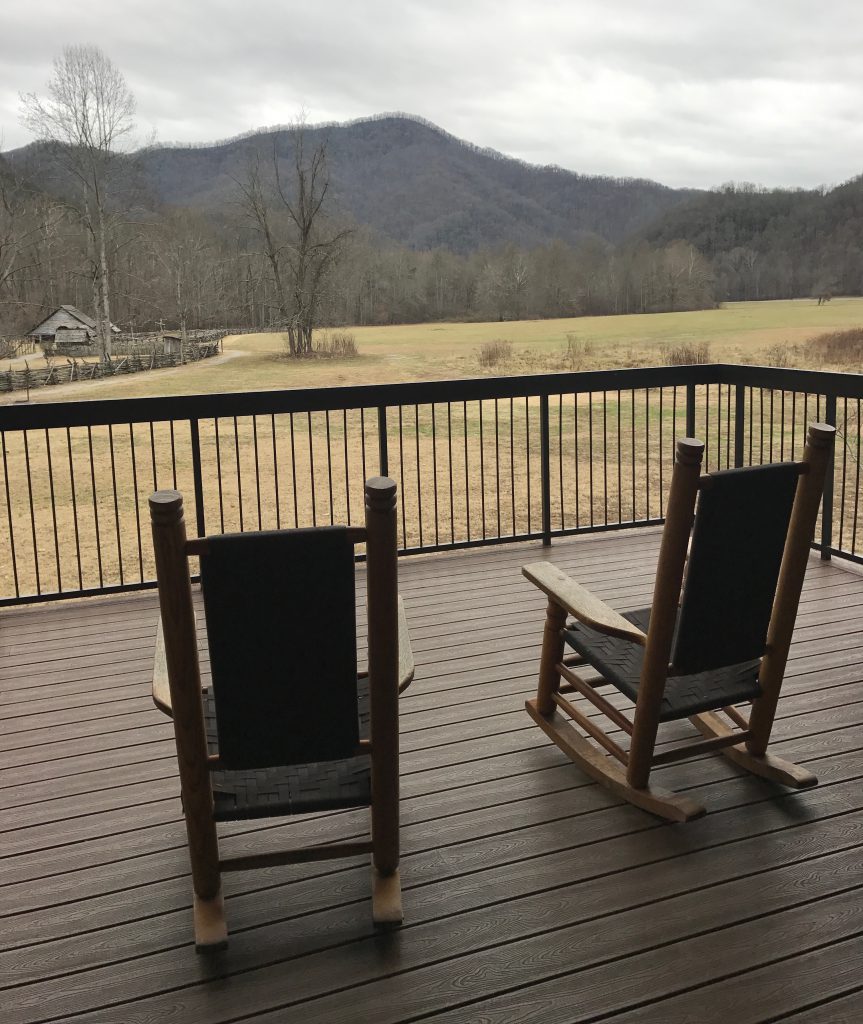 we wandered around this preserved farm area. when it's warmer, i think it's a semi-working farm. but it was cold and desolate on this day.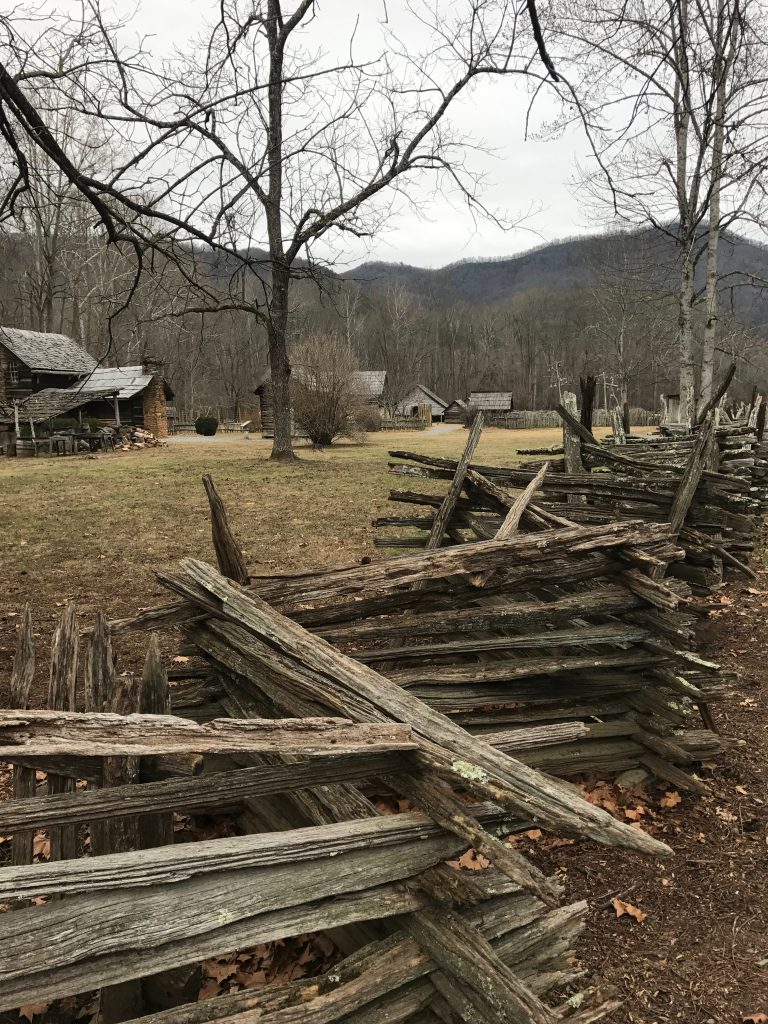 past the farm, we walked along this river/stream, where we happened upon a flock of turkeys. or herd. gaggle. posse?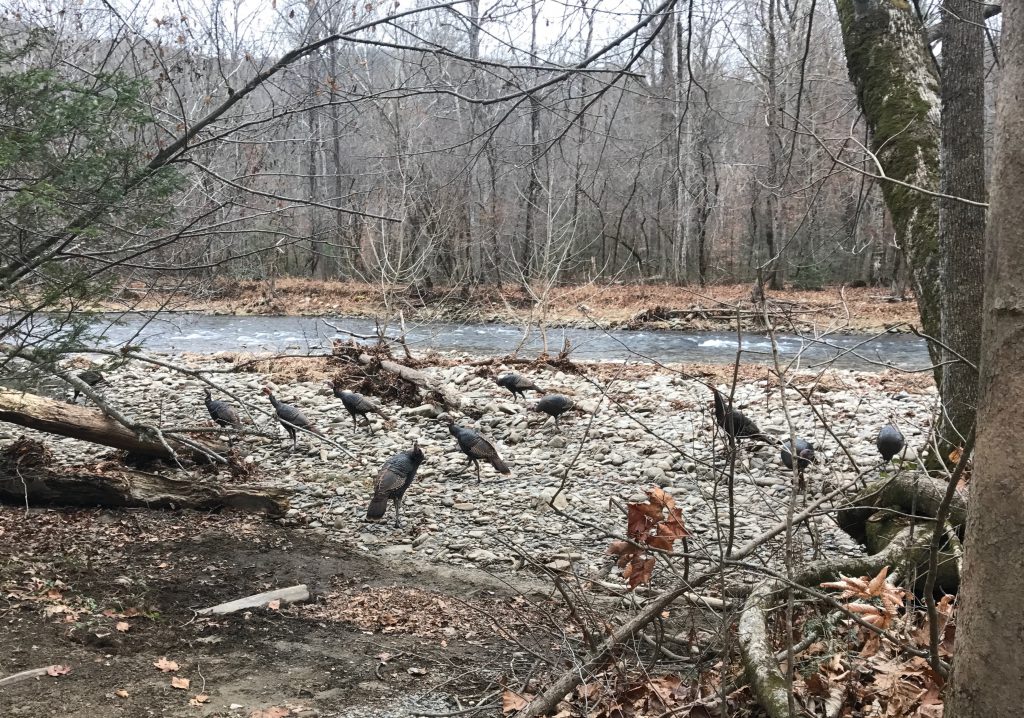 turkey tracks.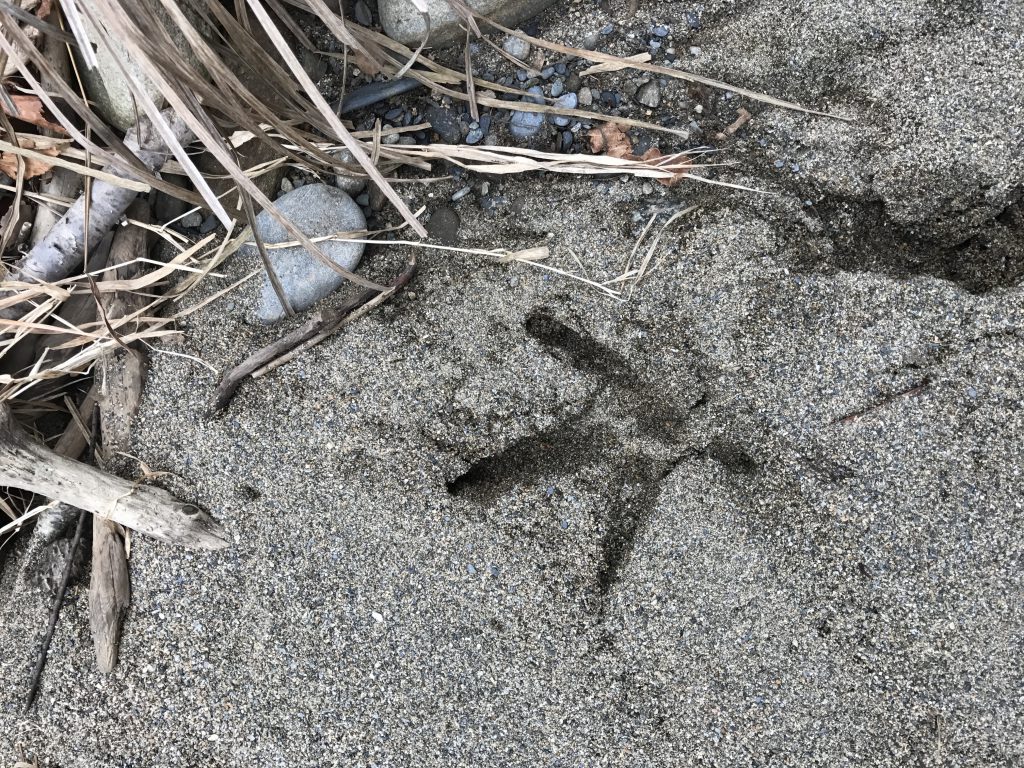 we explored a bit, looking for other creatures.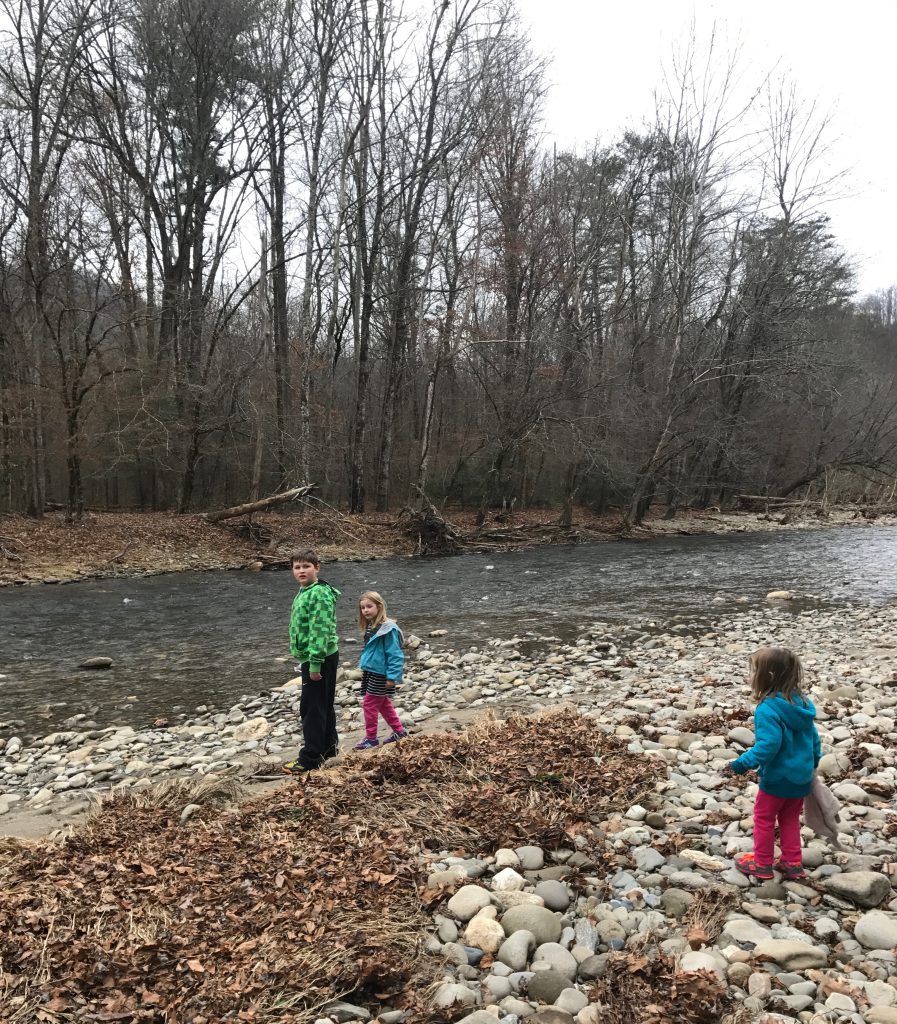 and then there was some rock skipping.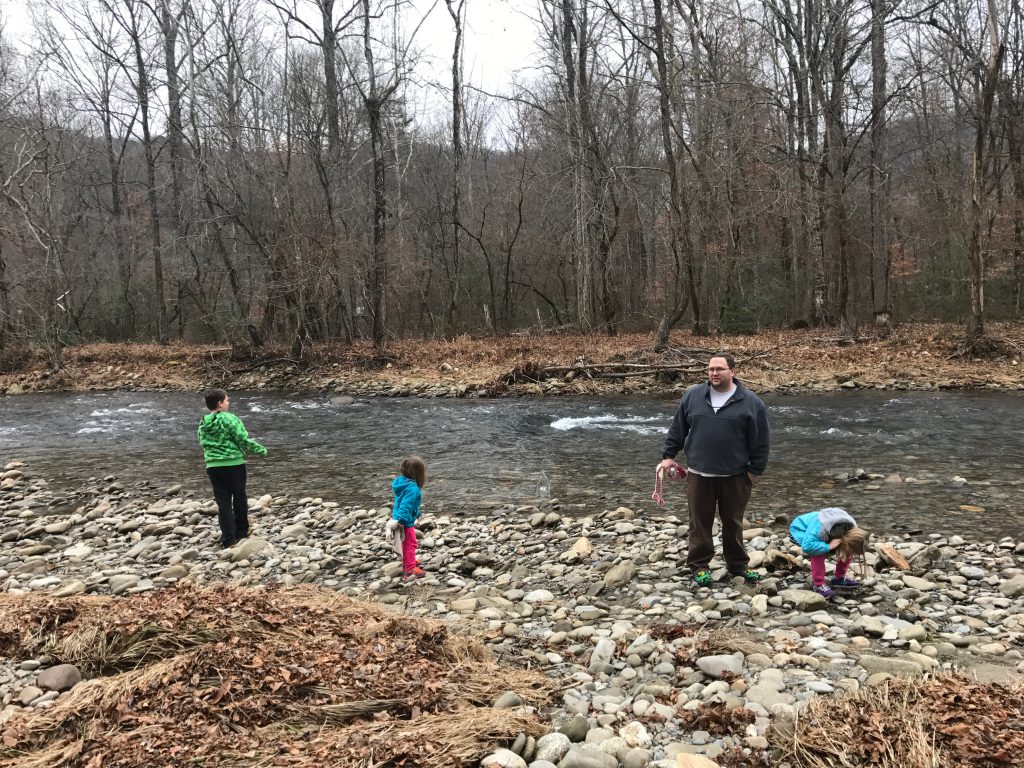 on our way back, we helped anna finish up her workbook. it involved getting information from the farm museum.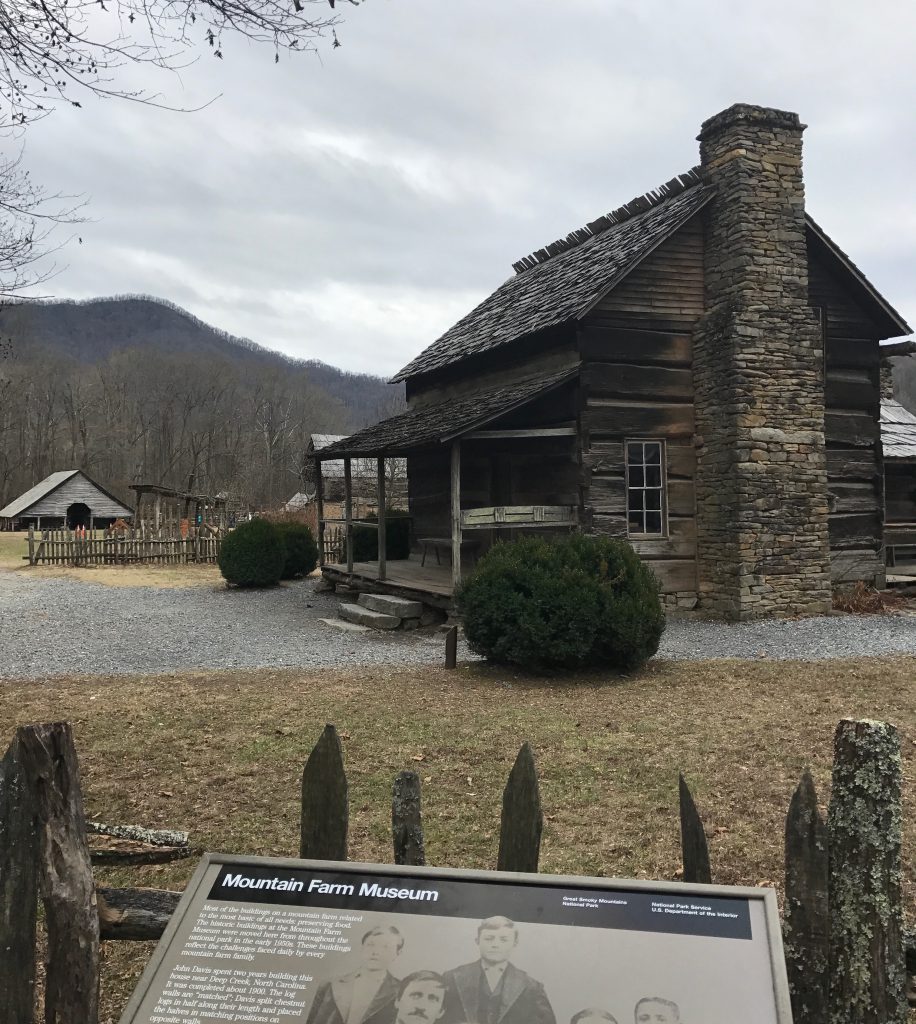 for her final activity, she had to do an epic scavenger hunt in the museum inside the visitor center. and then, she was officially sworn in.

proud junior ranger. (in case you are wondering, isaac has zero desire to participate, even though he gets dragged along while we help anna complete her stuff and it was be super easy for him just to go along with it.)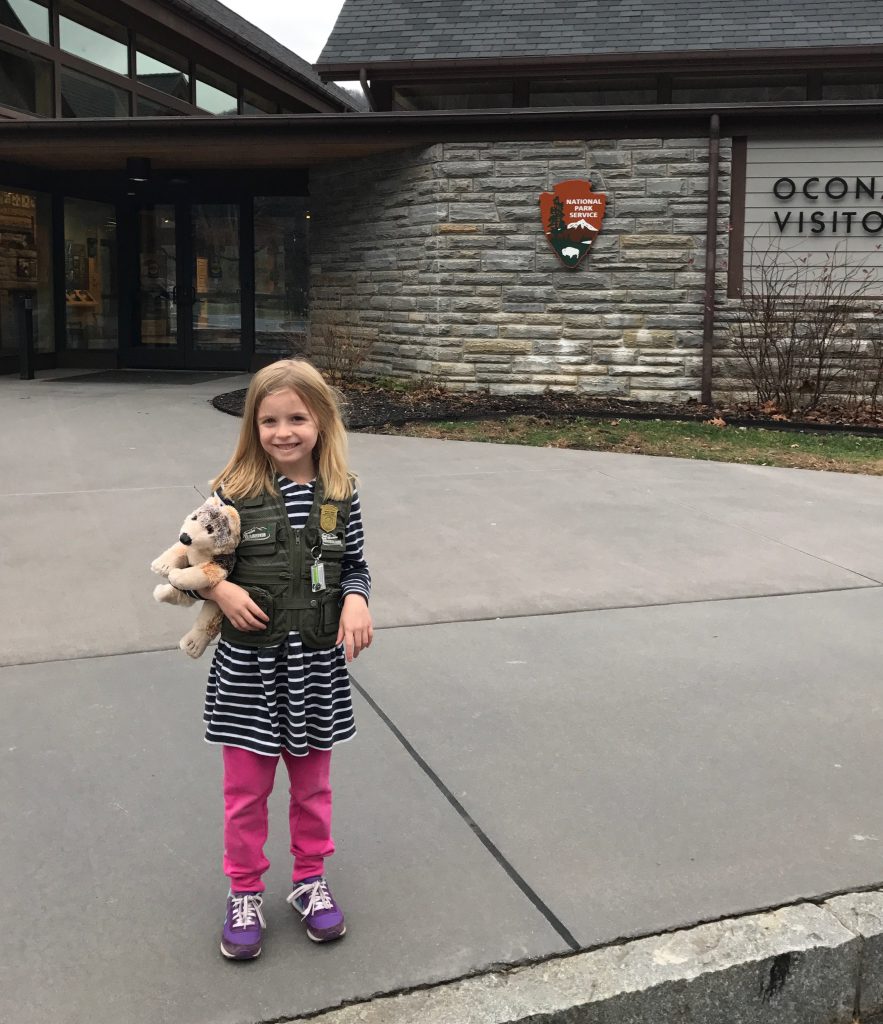 sadly, much of the park was closed for the season, so we couldn't hit some of the hot spots, but we drove around a bit and happened upon this cool beaver dam. the kids were pretty impressed and maybe learned something.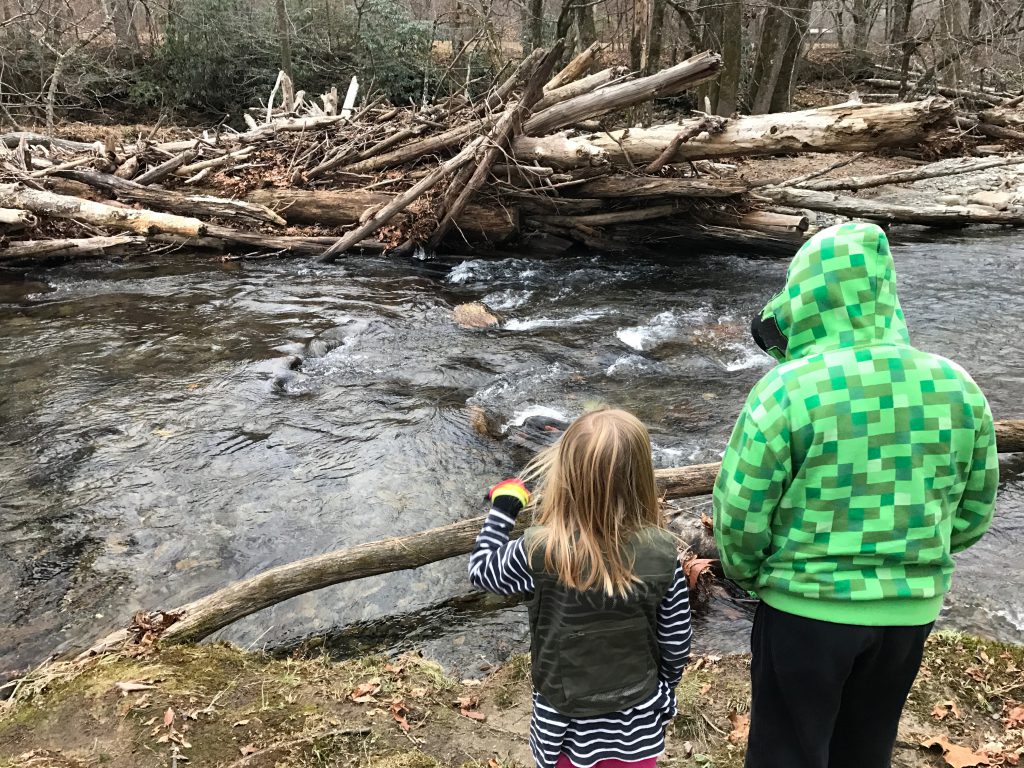 the rest of the week was pretty low key. the weather was blah and so cold, so we just kept snuggled in our newly purchased electric blankets.
some more anna art. thomas the train and sir topham hat. and a snowman. and some other folks.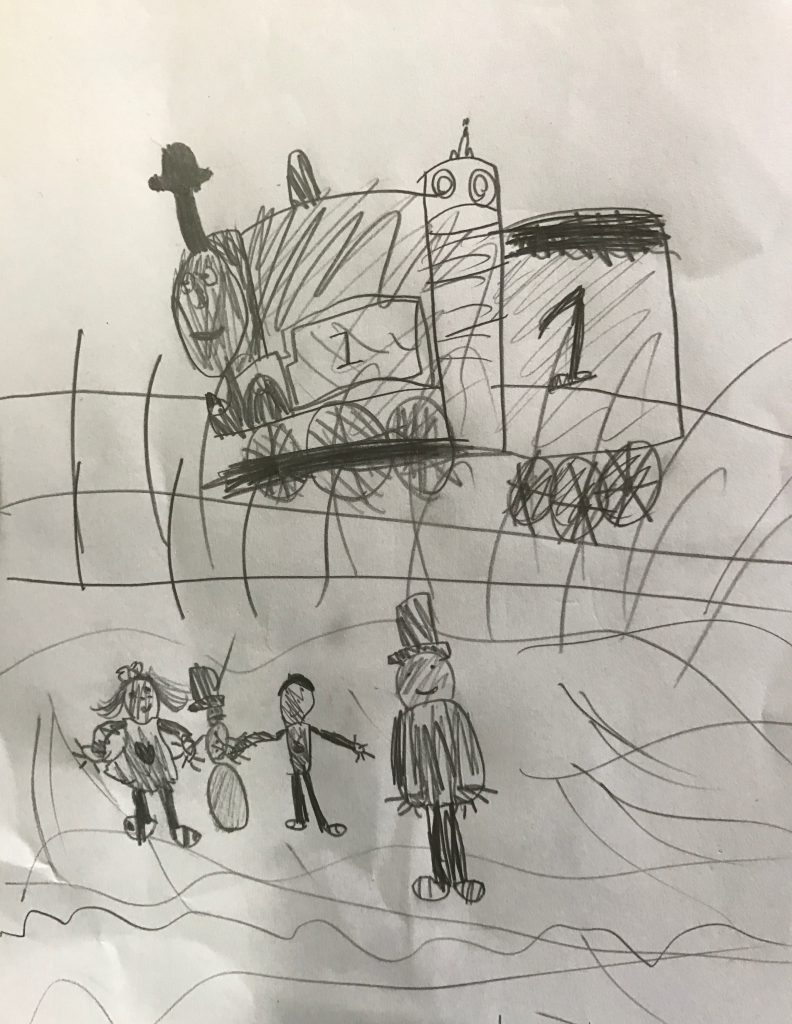 we took full advantage of the extra space in the clubhouse. on one day, anna and i rolled over with all of my sewing supplies in tow, so she could make some pajama bottoms, for her first machine sewing adventure.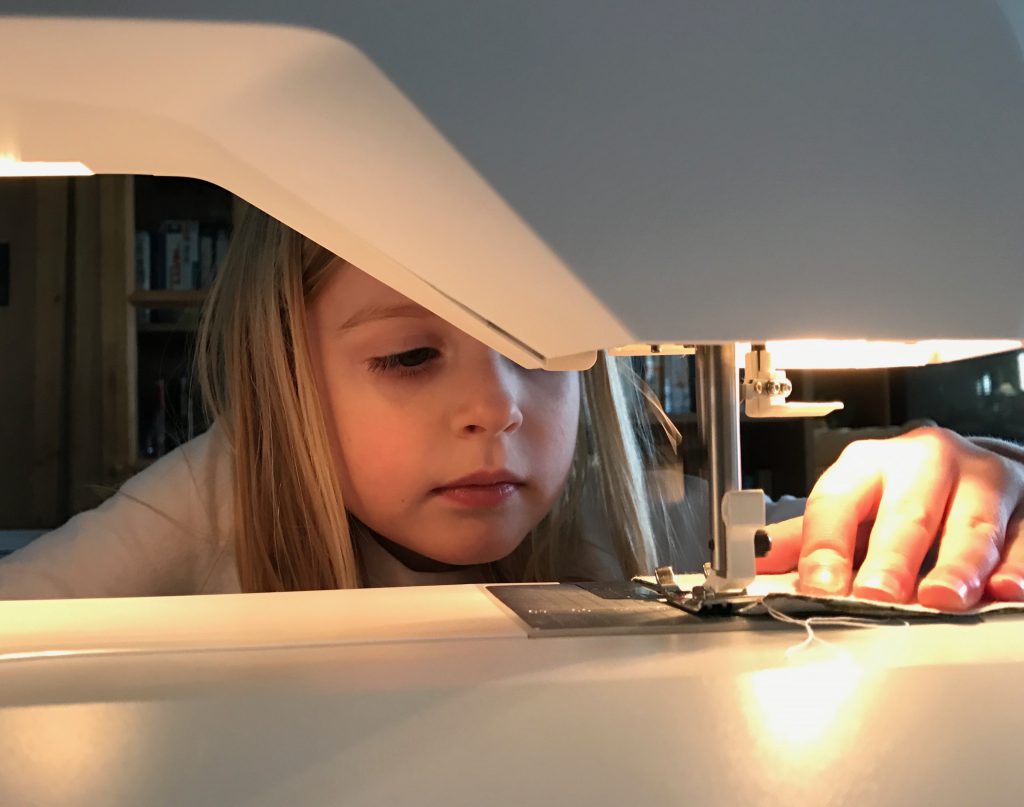 she was a pro. thank goodness for a speed control on my machine.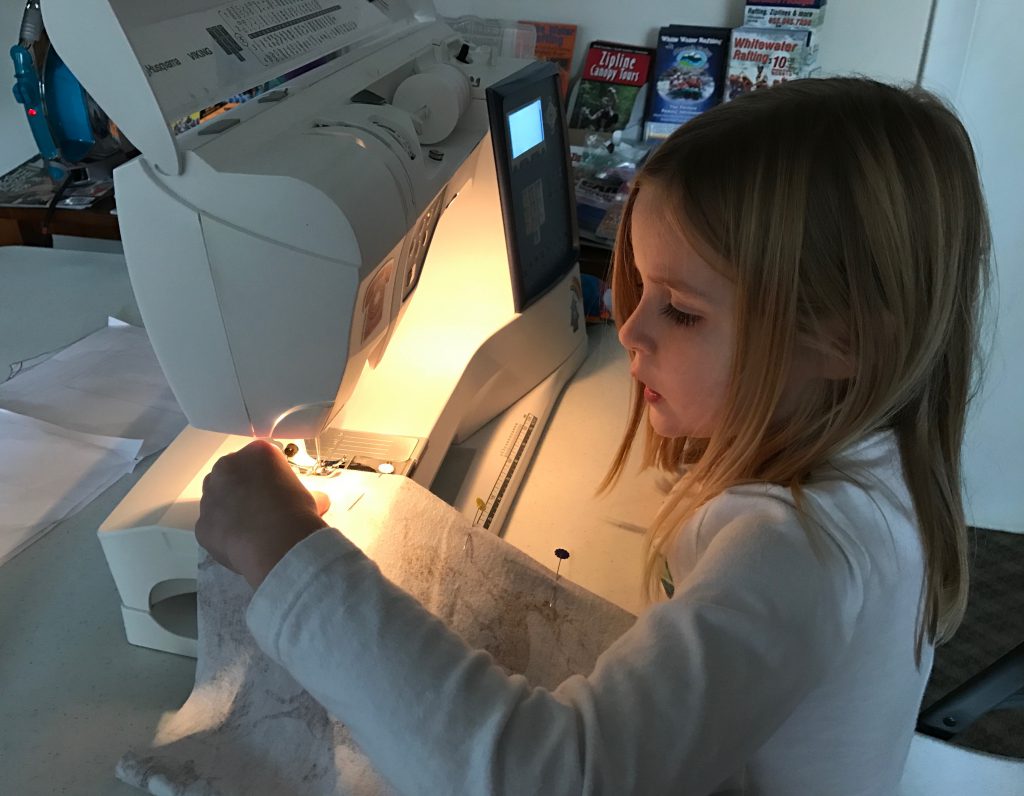 we had to implement a few workarounds for the tiny annababy to be able to sew effectively.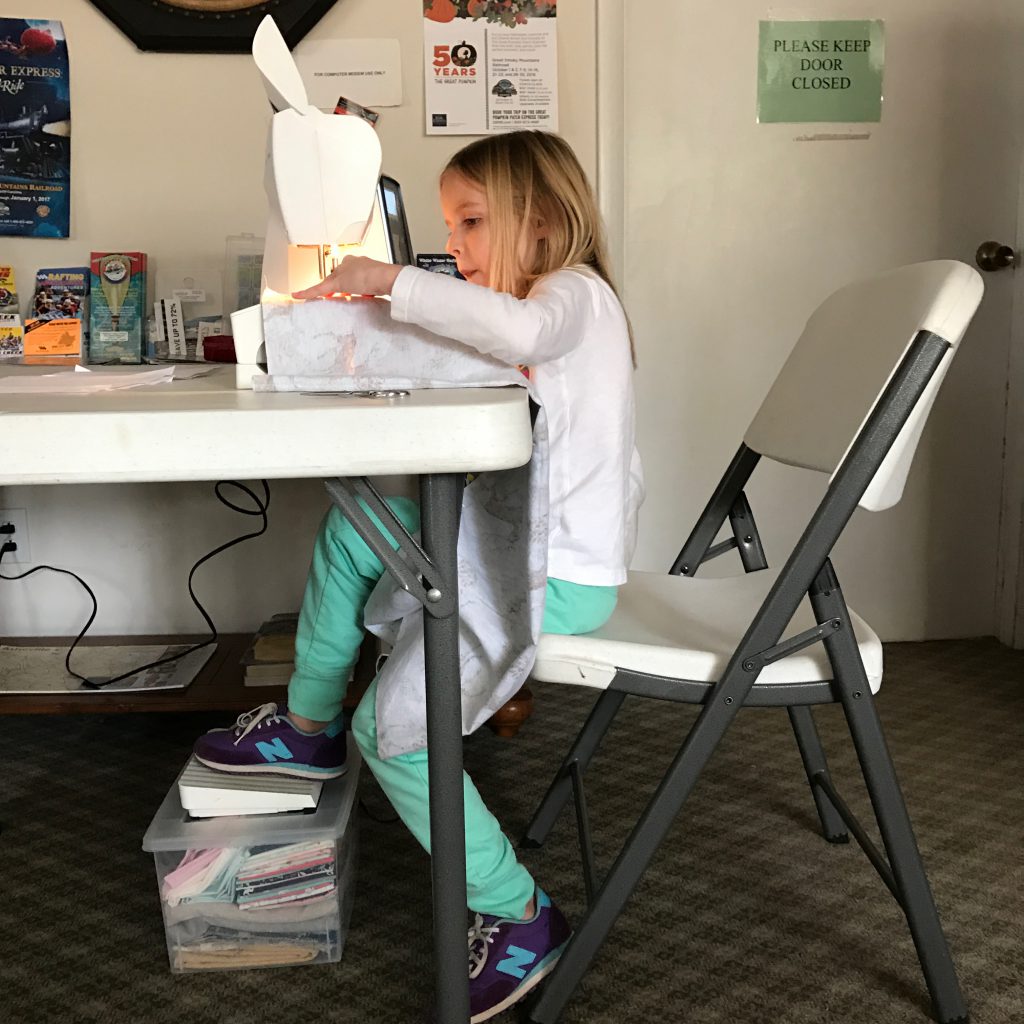 she loved the finished product, but somehow i have managed to not take a single picture of her modeling her attire.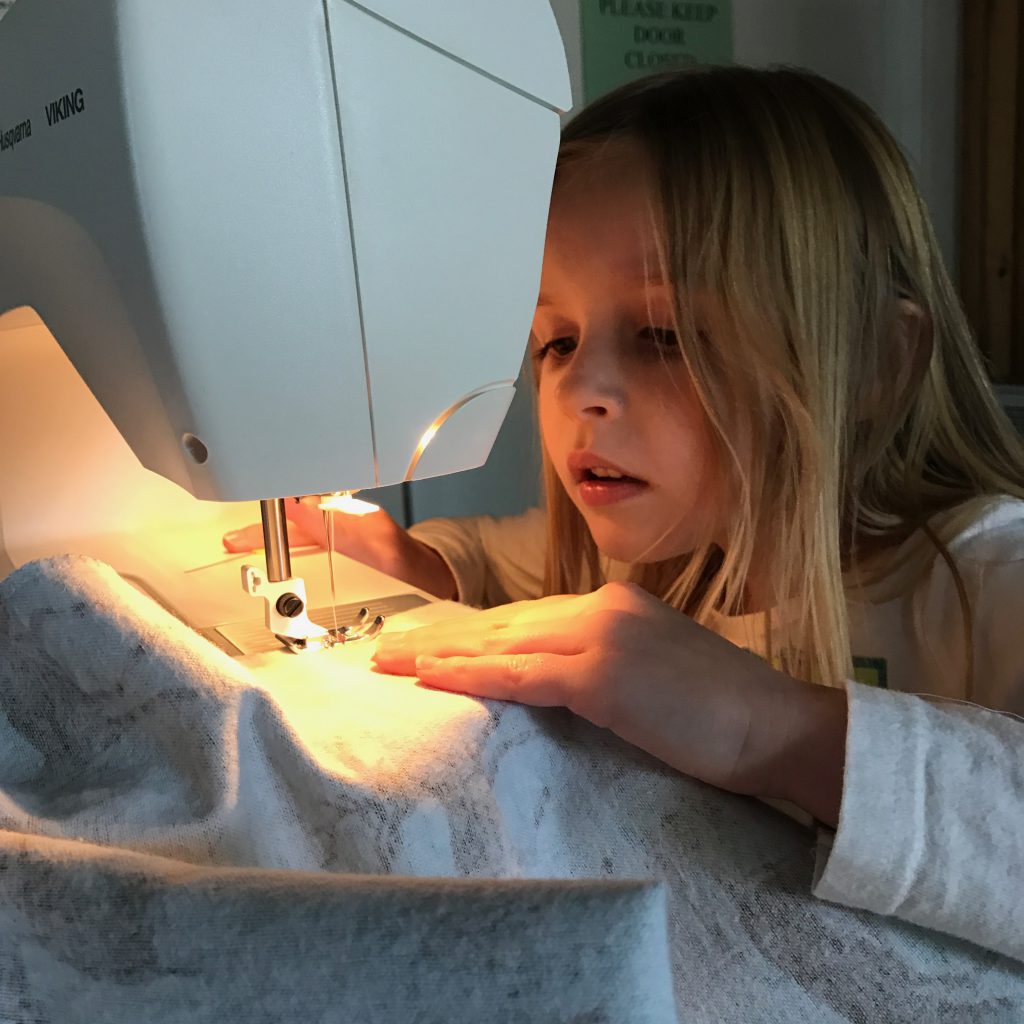 there was a rudolph the rednosed reindeer viewing party.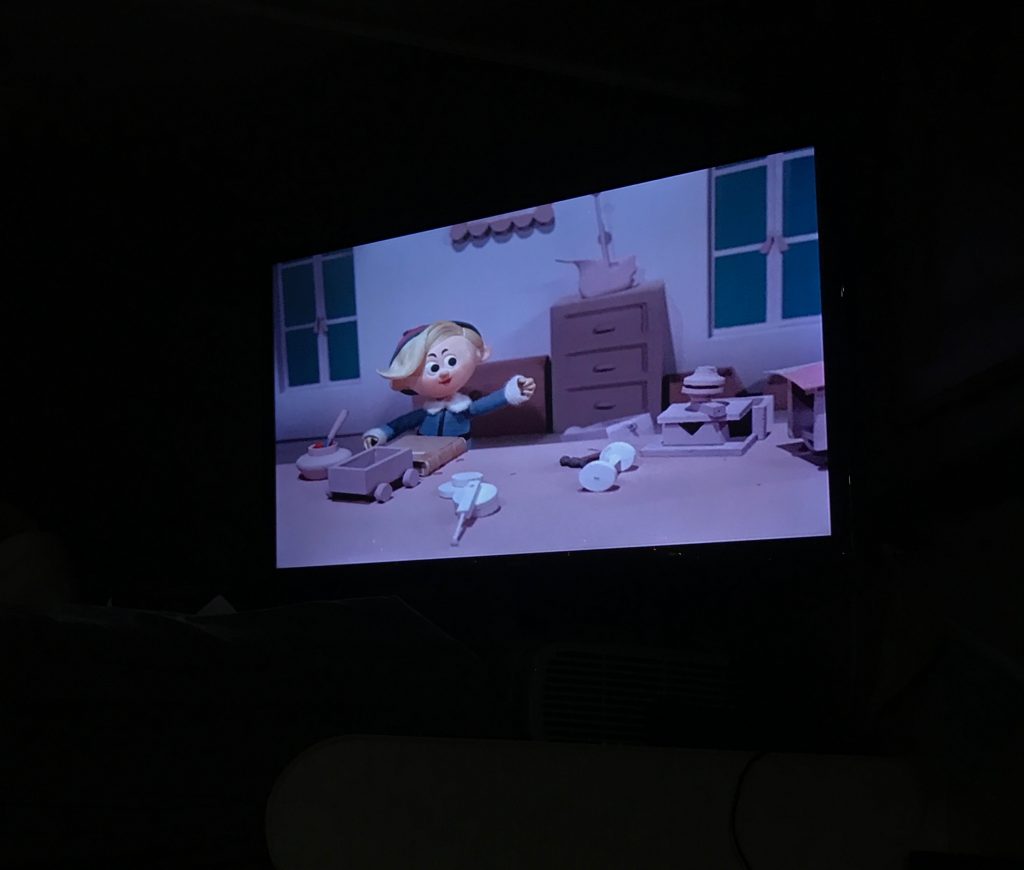 and another day spent in the clubhouse, this time with all the lidkids and their legos and trains. it was glorious. i just binge watched some netflix and read.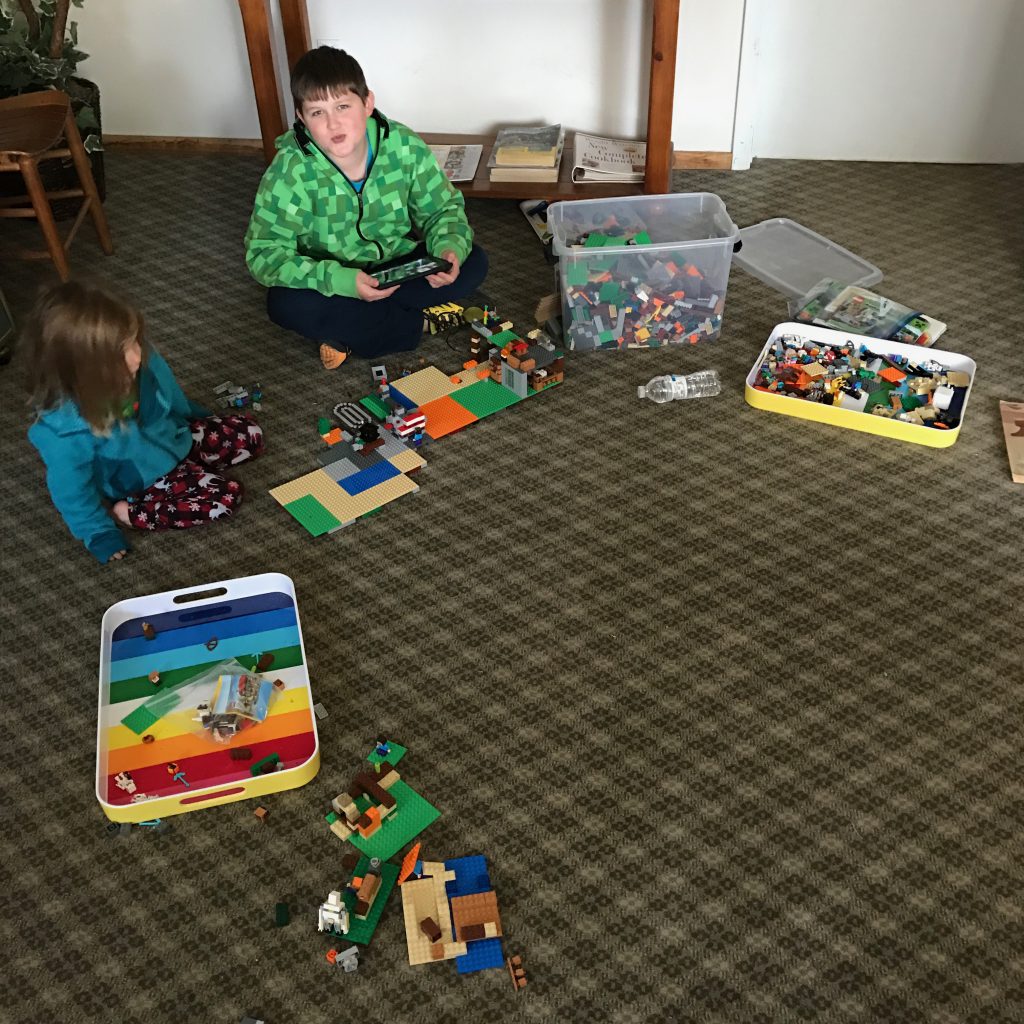 then some craziness went down. my mom called to tell me that my grandpa had somewhat unexpectedly passed away. he had gone to the hospital a few days earlier, but everyone had expected him to make a full recovery. anyhow, our plans to go to chattanooga for christmas were canceled and the kids and i loaded up to head to good old batavia new york for the services.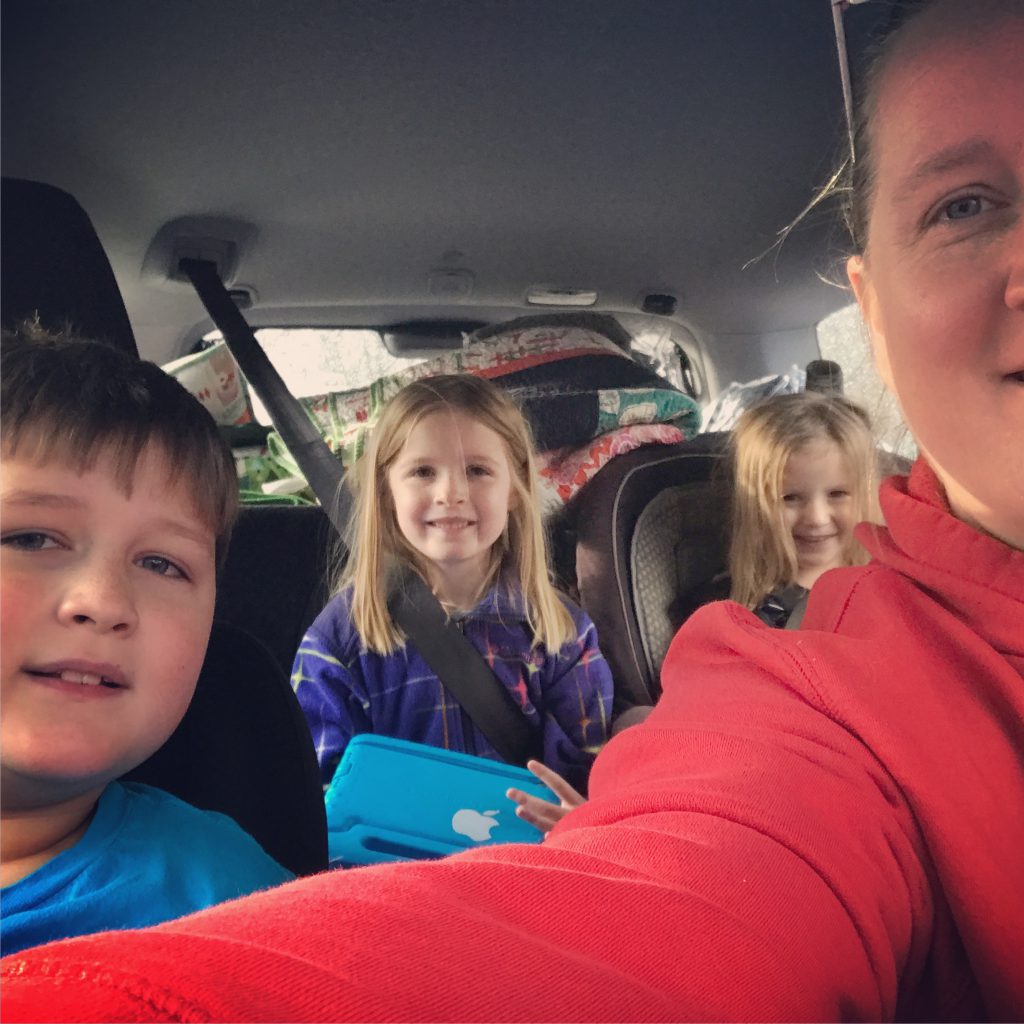 since we couldn't leave the camper in storage where we were, without massive efforts to winterize it, derek drove it way way way south to jacksonville florida, and flew up to meet us in ny for christmas… but that's another post for another day.