on our travel day from craters of the moon to salt lake city, we found ourselves very far ahead of derek. we decided this was a good opportunity to take a detour to the golden spike national historic site. we had investigated it during our last trip to salt lake city, but it was a little too far for us to make it a day trip, but it would add 40 minutes of extra travel time, plus however long we visited, so it was perfect for letting derek catch up to us.
so, this place is all about the union pacific and the central pacific railroads, meeting in promontory, utah, to complete the first transcontinental railroad. i think it would have been a little cooler, if we had gone on one of their reenactment days. as it was, it was a little disappointing. the golden spike isn't even there!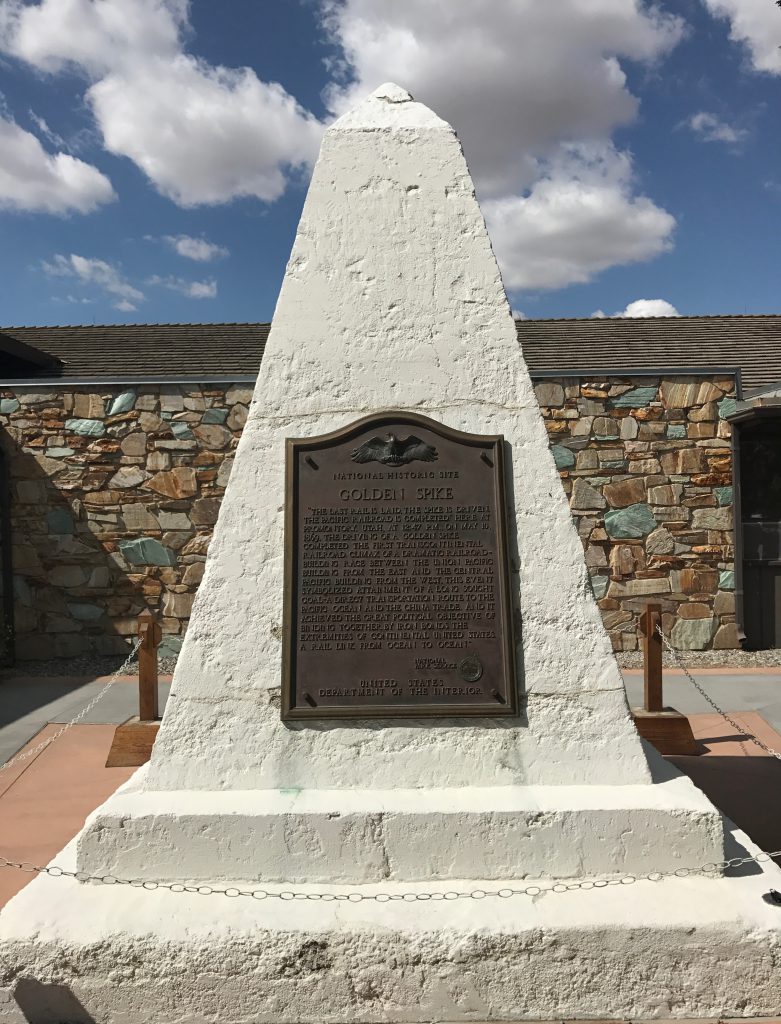 anyhow. we went out on the track, to check out the meeting point. this was the best picture i could get. hazel was behind me, crying, because someone looked at her.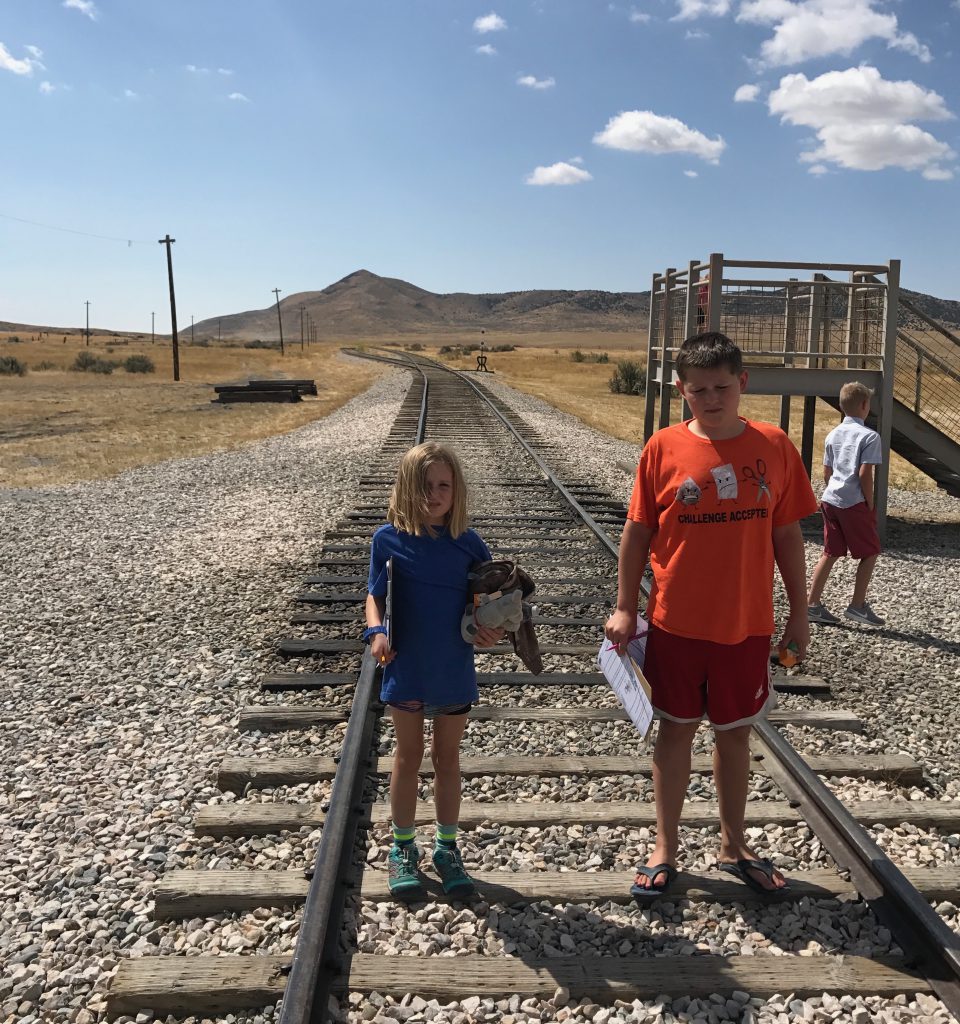 inside, there was a lot of information in the museum area. the kids raced around to work on their ranger books.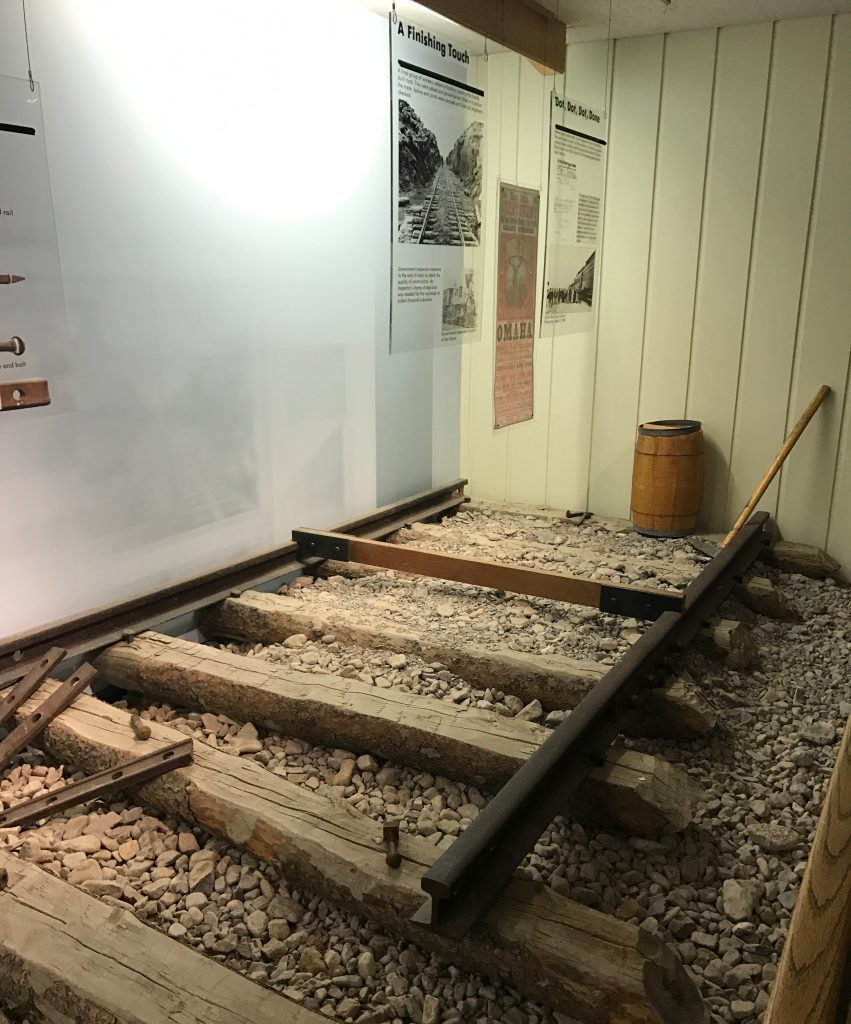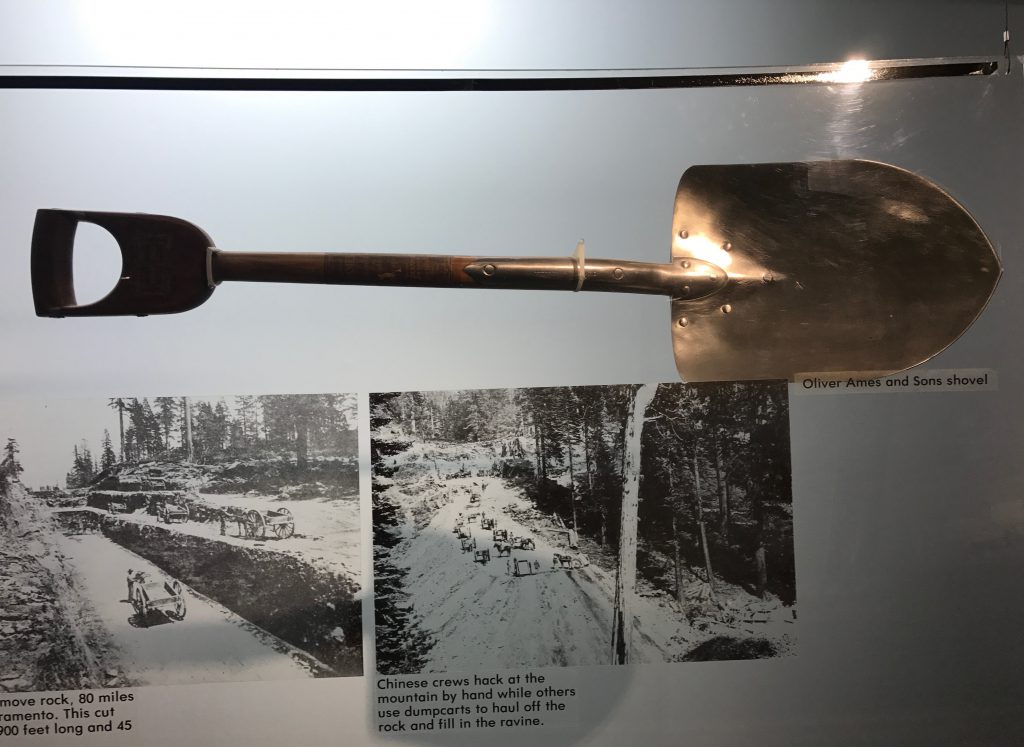 tiny diorama of the meeting of the union and central pacific.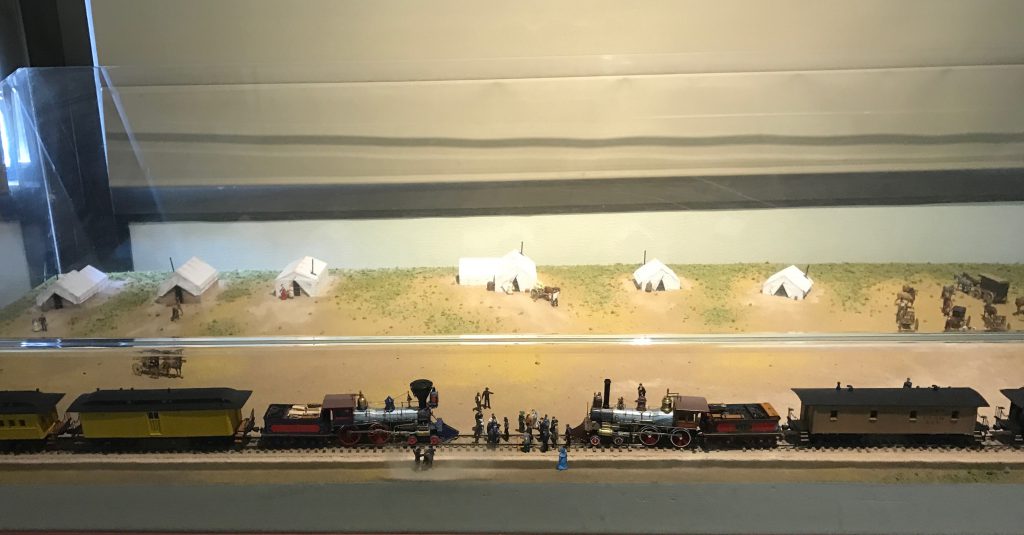 we watched a charlie brown version of the building of the railroads and i may have ruined peanuts for my kids forever. (i'll let you know when we bust out the great pumpkin in a few weeks).
the kids turned in their books to become official.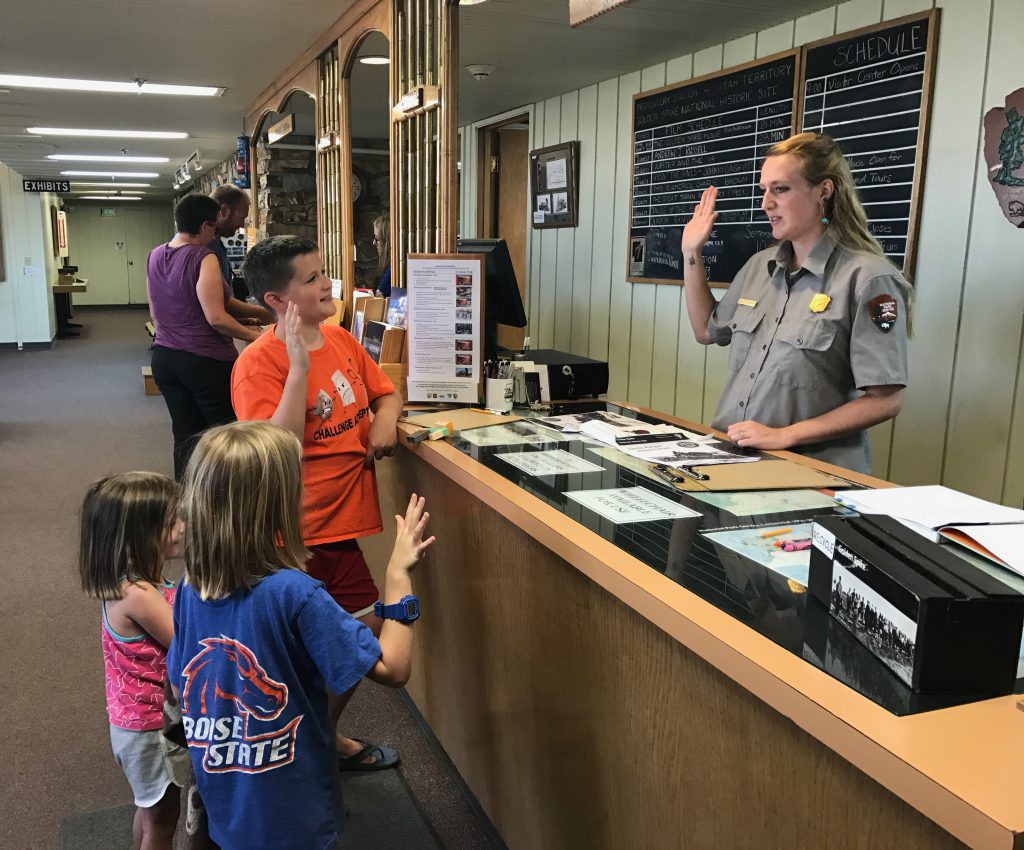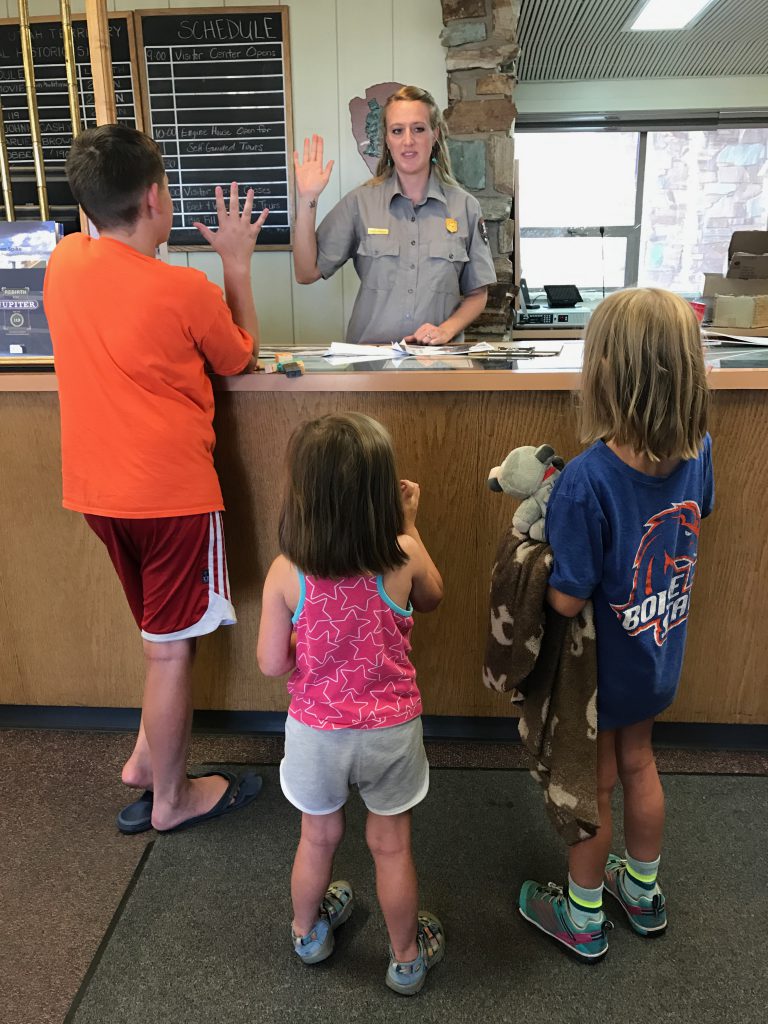 the trains were located in a different spot. once we finished up at the visitor center and museum area, we loaded up to drive to the trains. i don't know what i expected but i was very disappointed that they were in a garage. the kids didn't seem to mind though.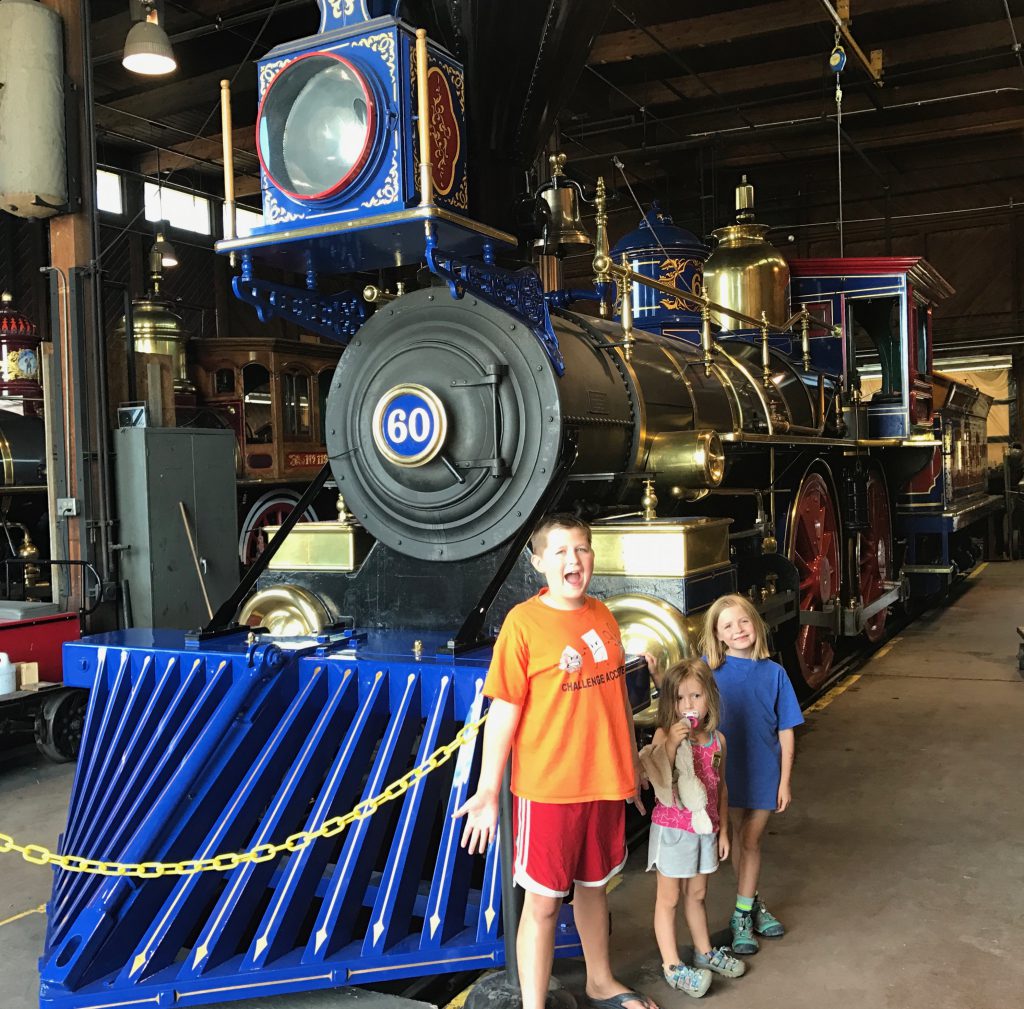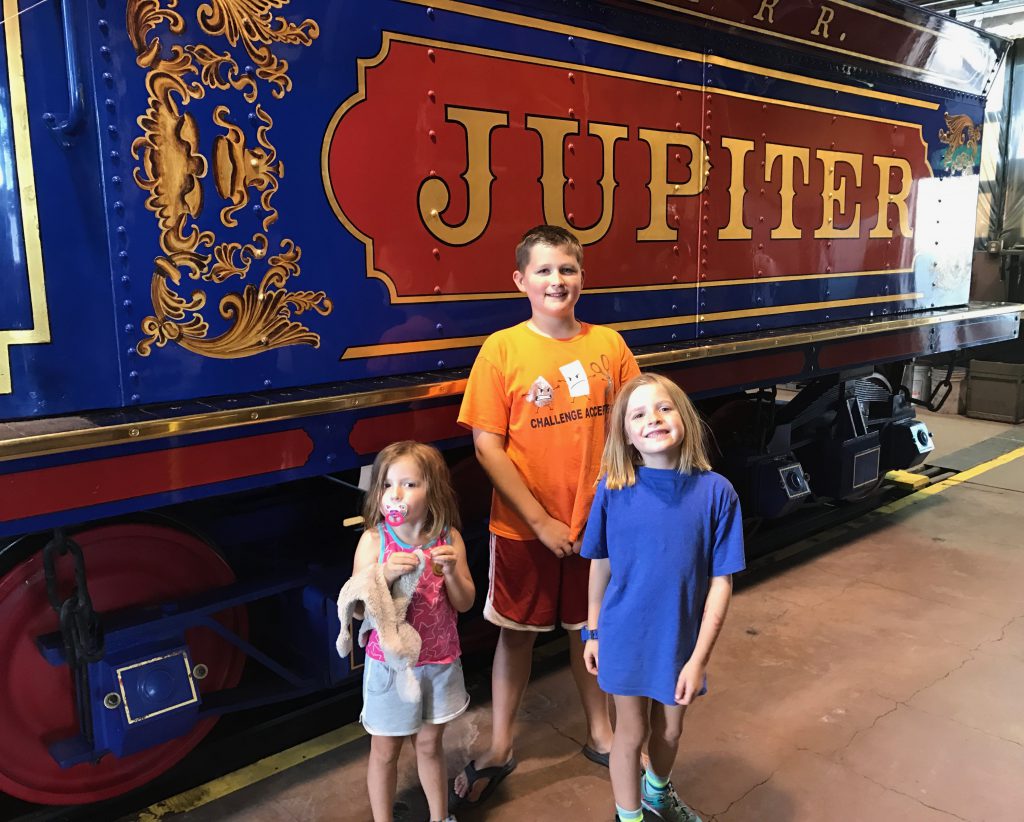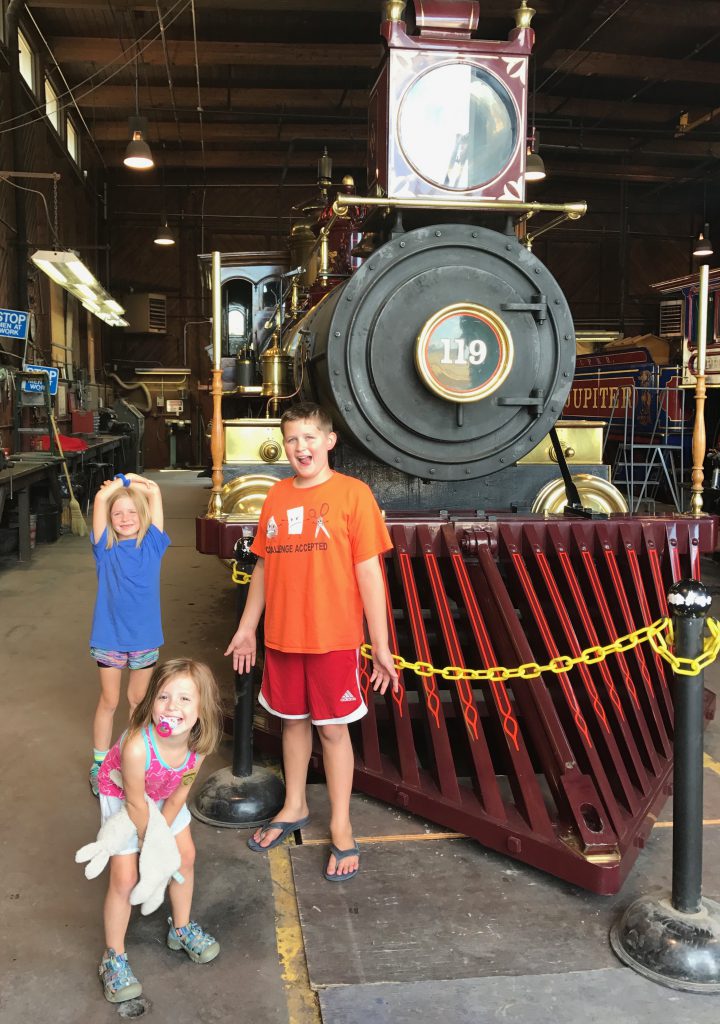 then someone told us they were replicas. wah wah.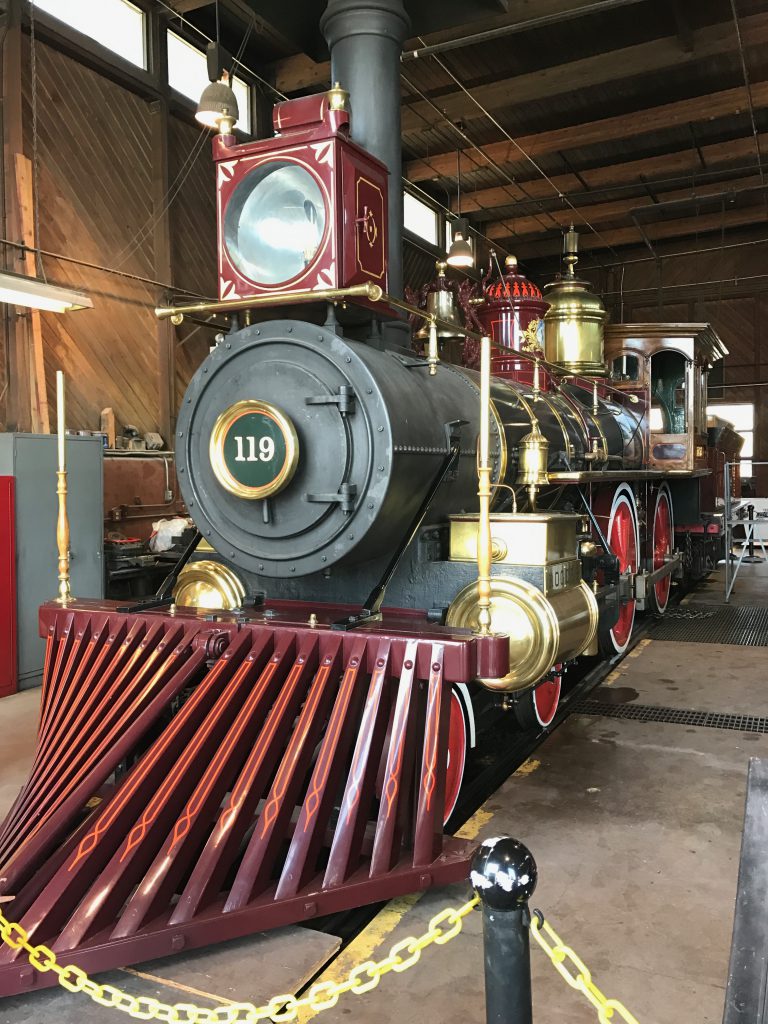 either way, it was our favorite part. hazel is still an avid train lover. and the kids had been learning about the trains all day while they worked on the books, so they liked seeing them come alive.
on the way out, i passed a workstation that had this super old national parks logo on it. obviously, i took a pic.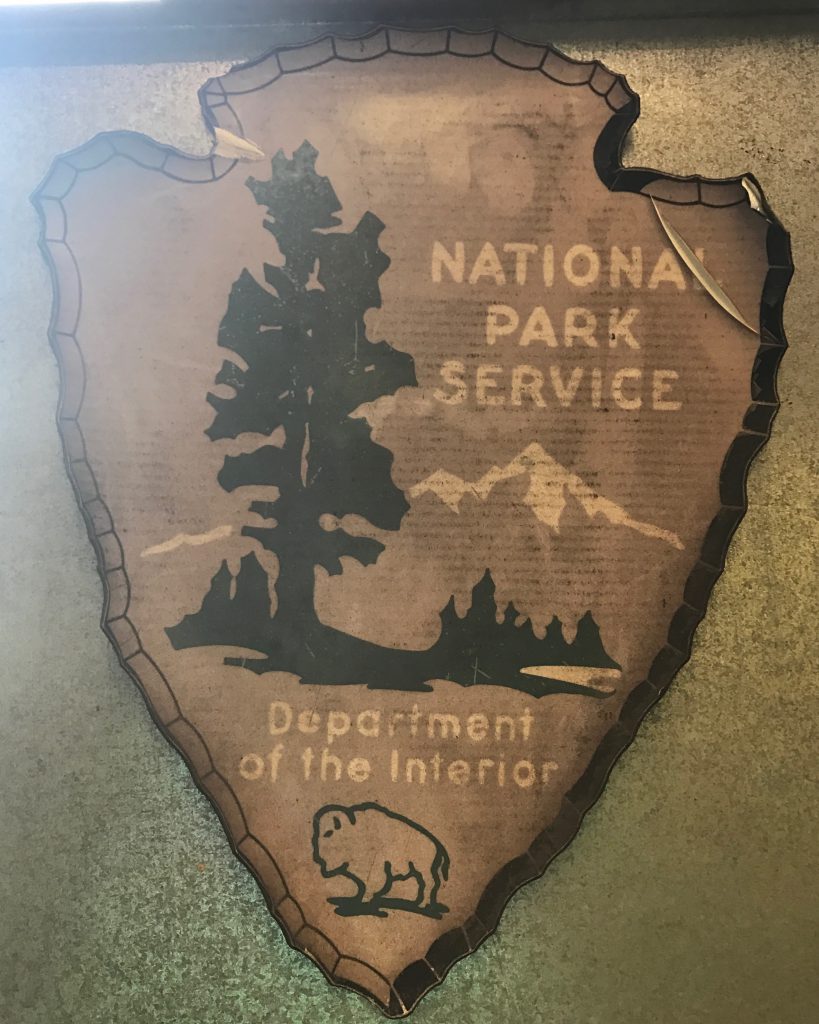 at this point, derek had caught up and passed us and was grocery shopping for our week. so, we raced along to meet up with him and get settled in….