if we only did one thing at zion national park, we knew it was going to be the narrows trail. it's basically a hike into a canyon, where there's a river, which can vary in depth, width, and flow, but the hike is mostly in the water. since it's october, the temps of the water are in the low 50s. and the temps outside weren't much better, but we picked the warmest time of the day on sunday and loaded up in the zion shuttle and rode to the trailhead.
the walk just to get to the narrows is about a mile. but it's mostly paved and beautiful so we didn't mind.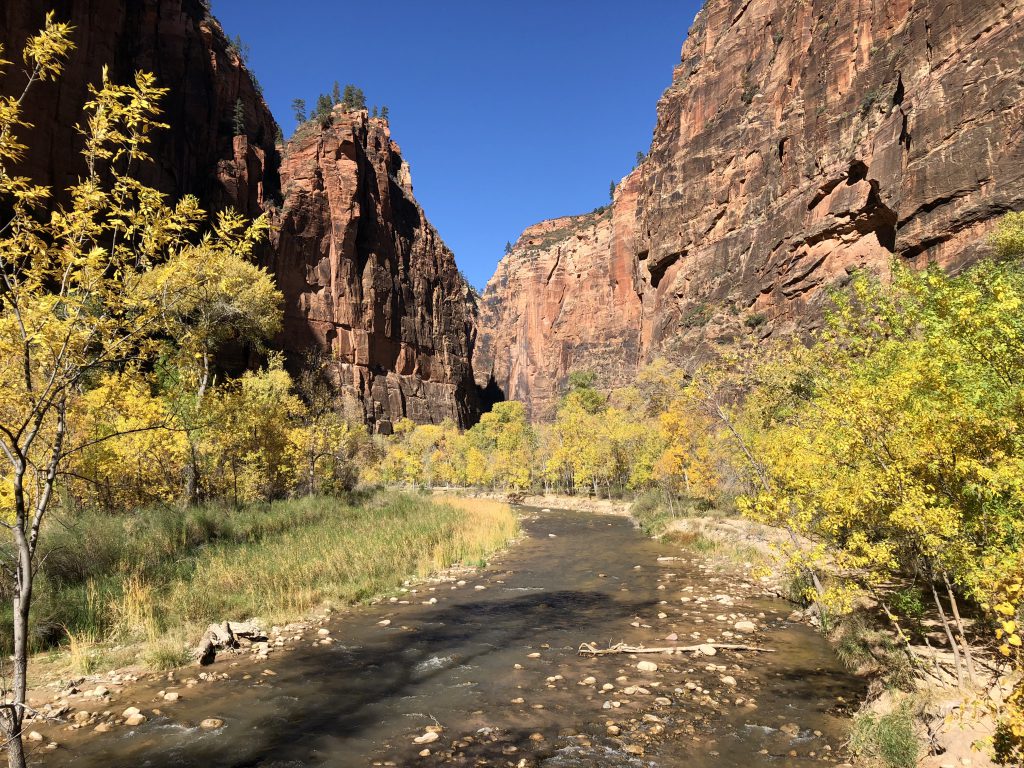 first official three lidkid pic. while we were in good spirits.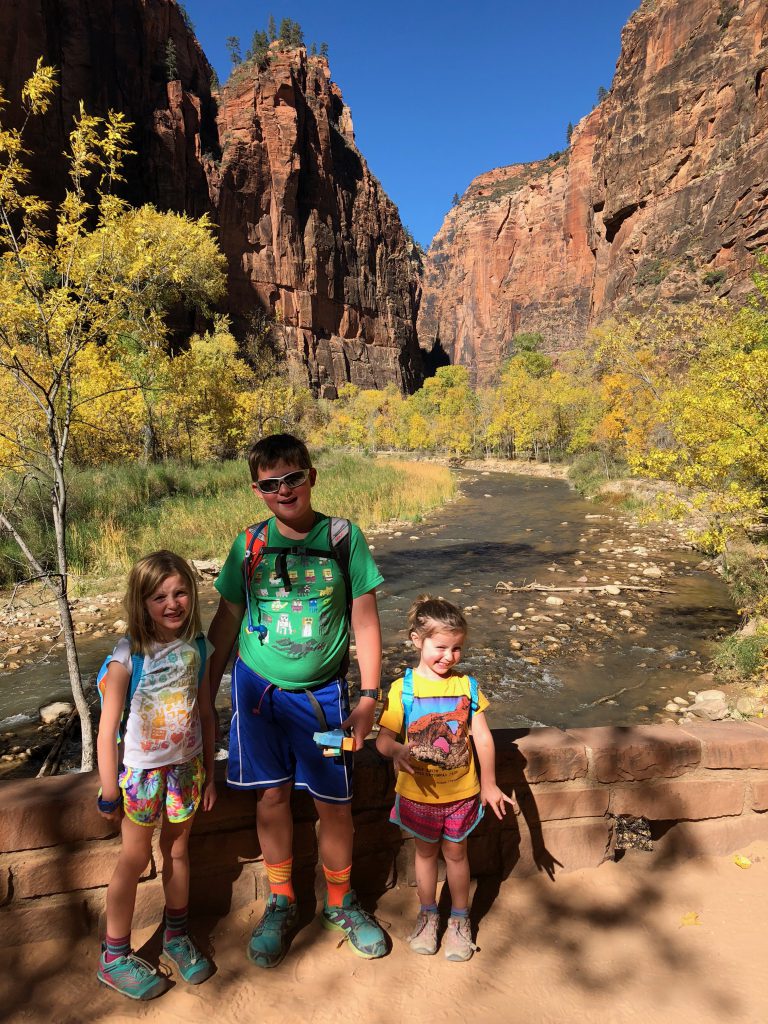 water break.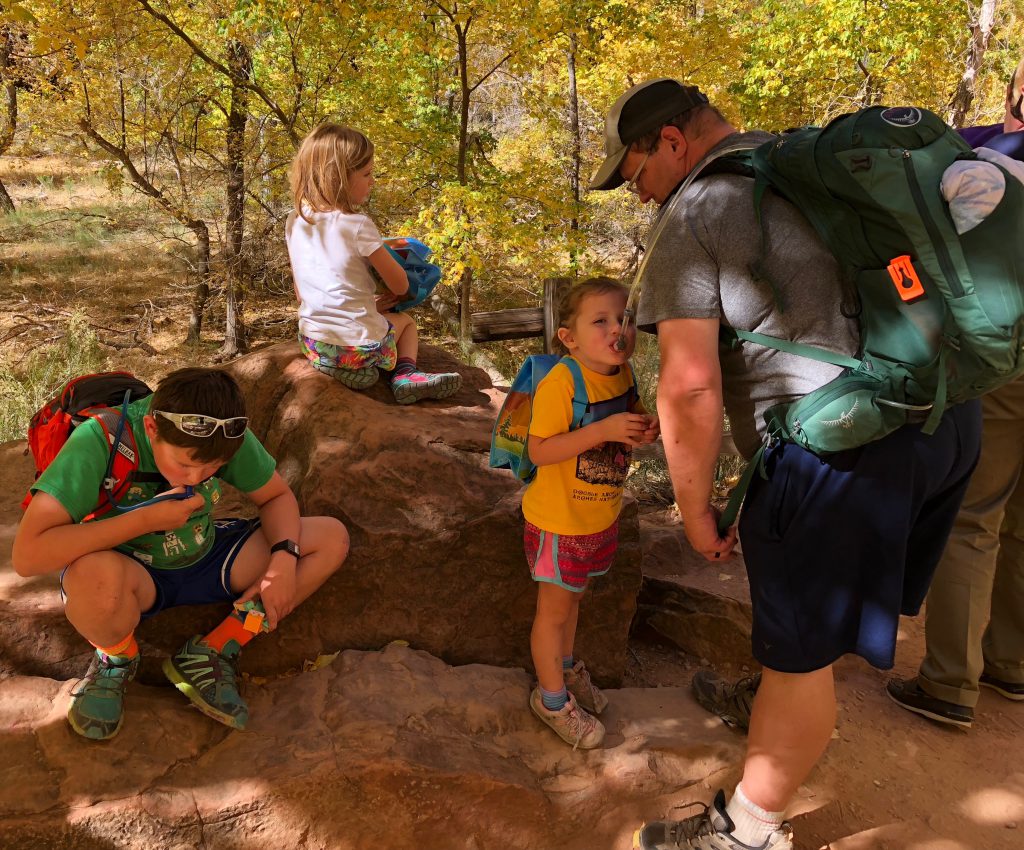 when we arrived at the narrows entrance, we changed into our water shoes and stashed our packs under a tree. the view into the narrows looked cool, but we wanted to see how far we could venture in, despite being ill prepared for the cold water. (our keens weren't very warm).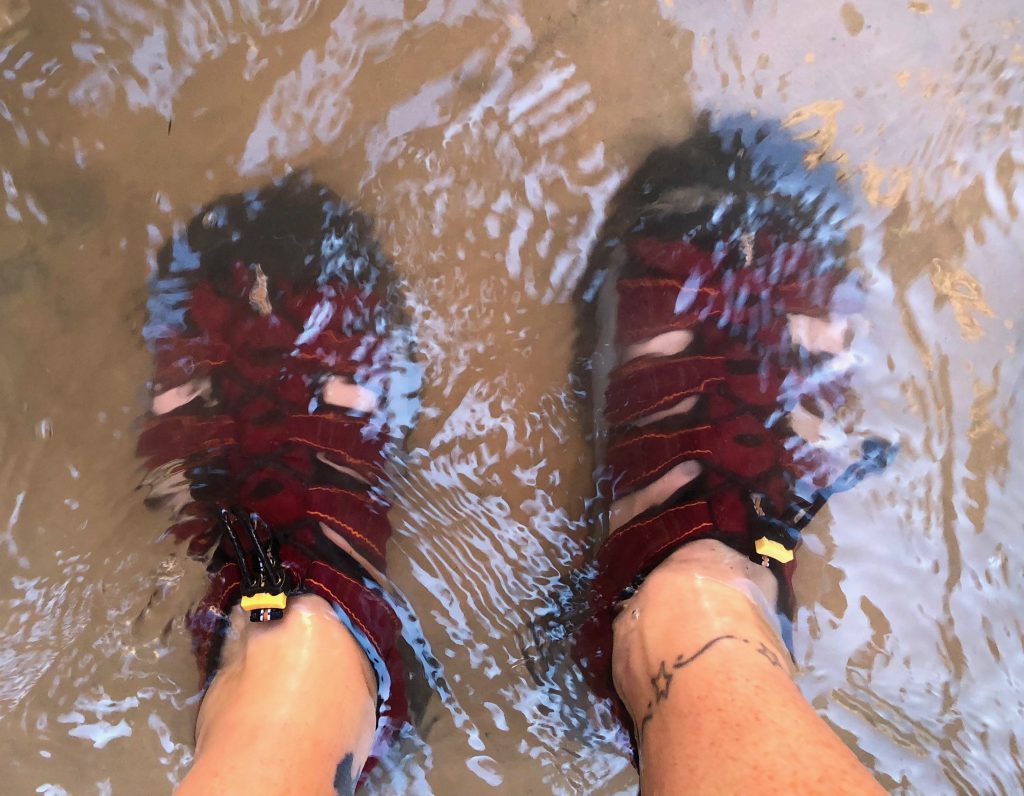 curious ike.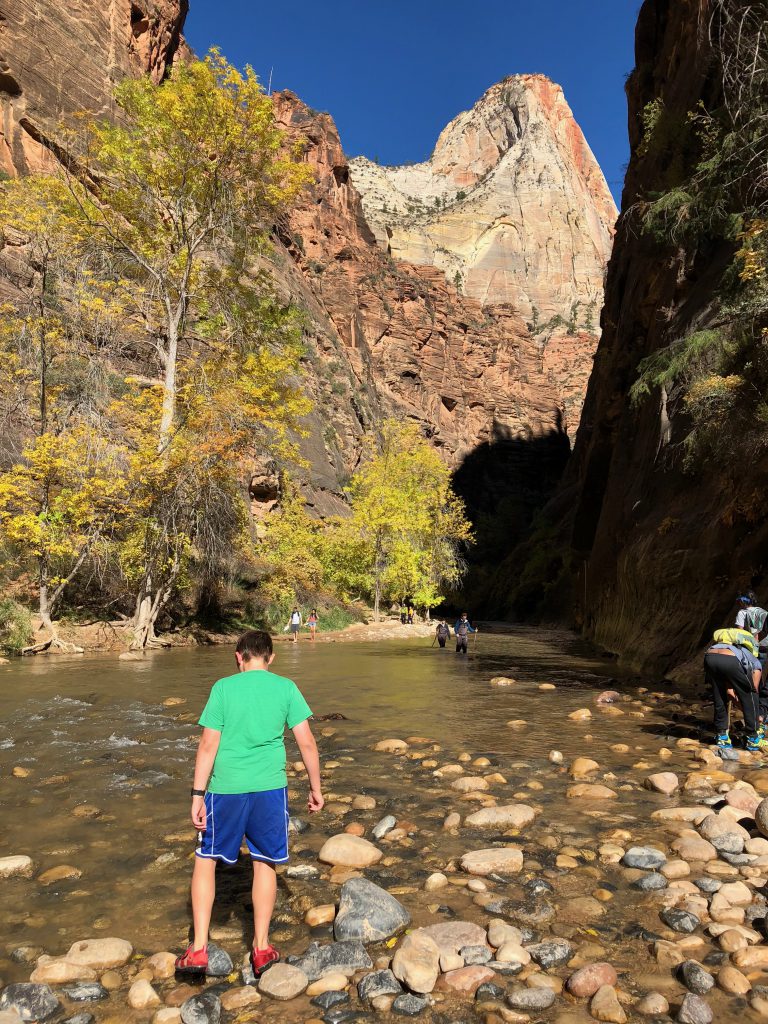 excited anna.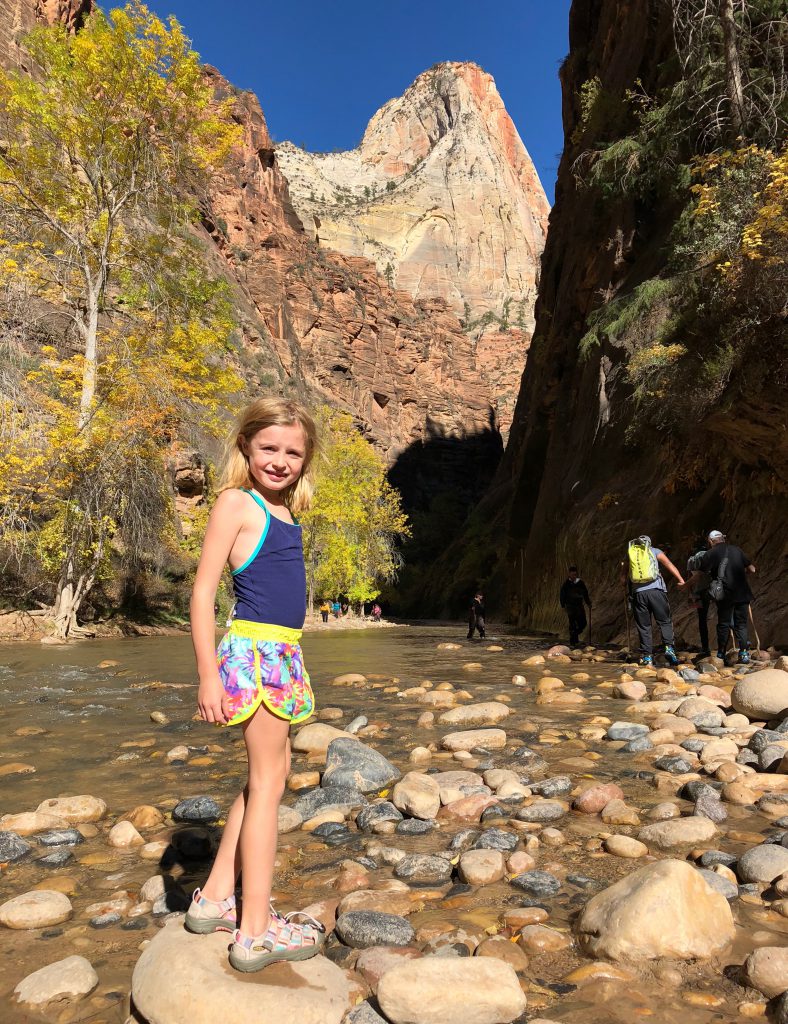 for the first bit, you can sort of zig zag across to rocky banks and get some breaks from the water. here's our first crossing. (hazel didn't even want to attempt it. i carried her.)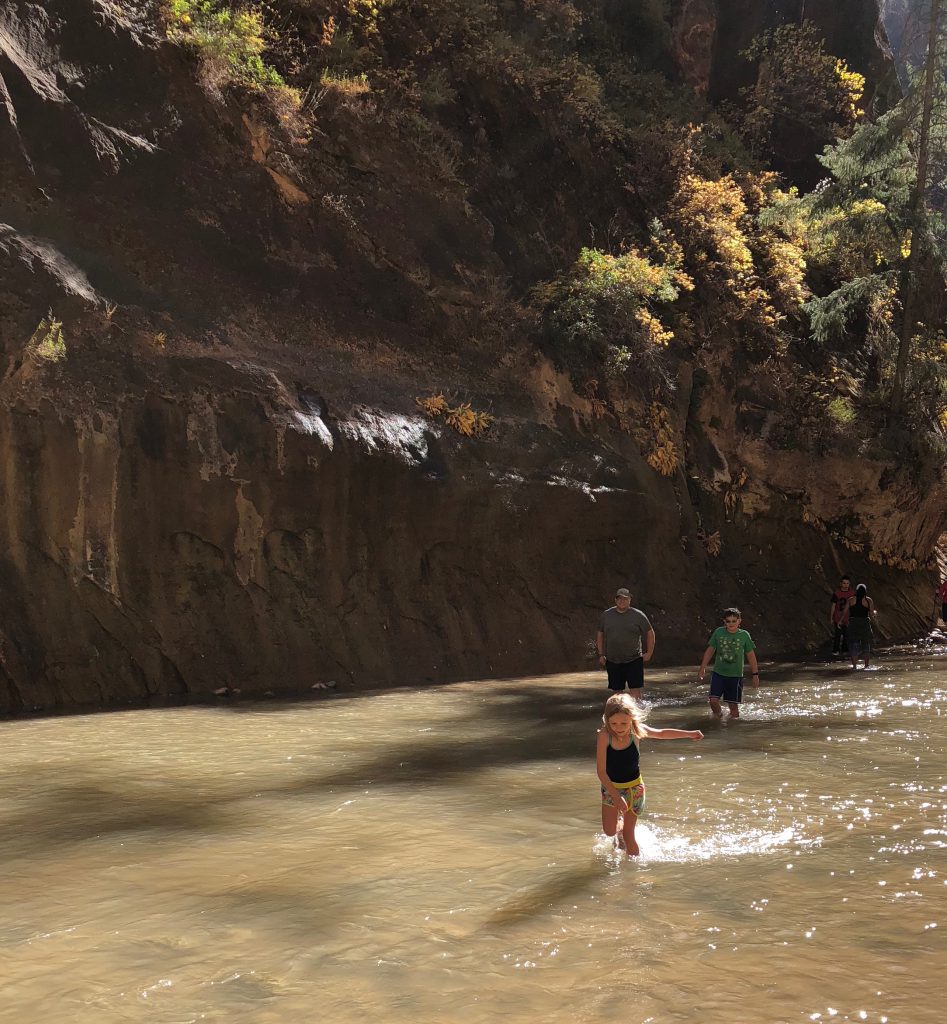 contemplating the coldness.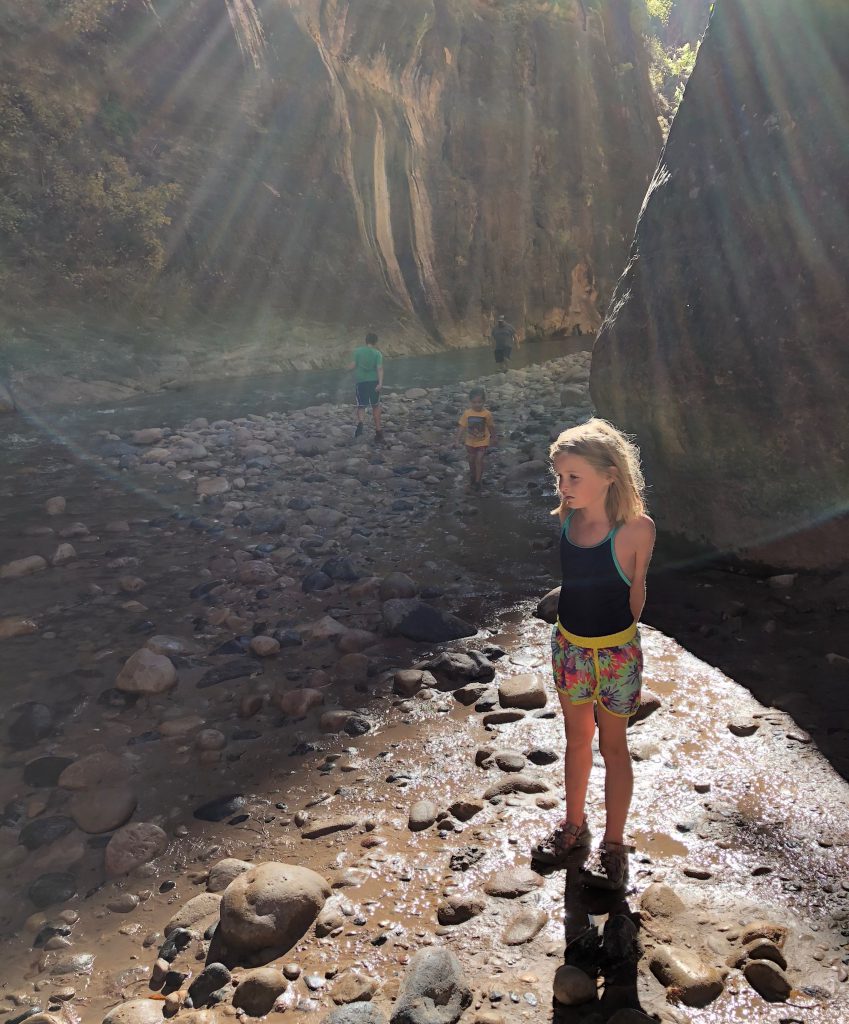 after we warmed up a bit, we attempted the second crossing.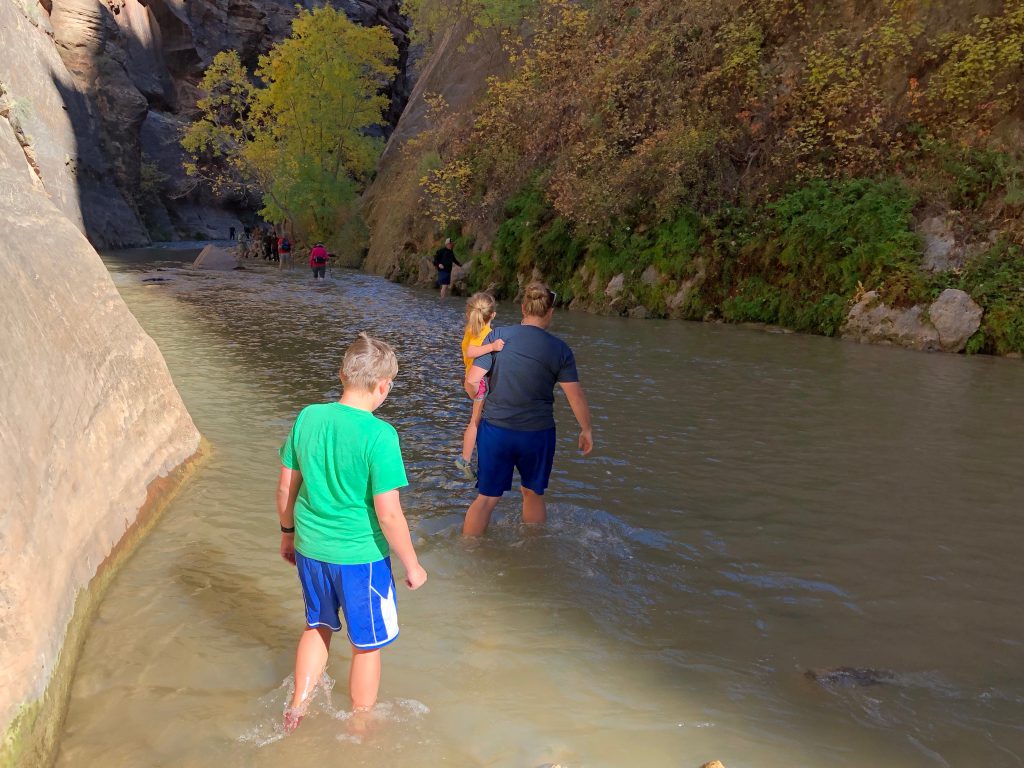 this would be it for 3/5 of the crew. derek was miserable. anna was absolutely frozen. and hazel was just along for the ride. so, we took a family pic before derek and the girls went back and ike and i trudged on a bit further.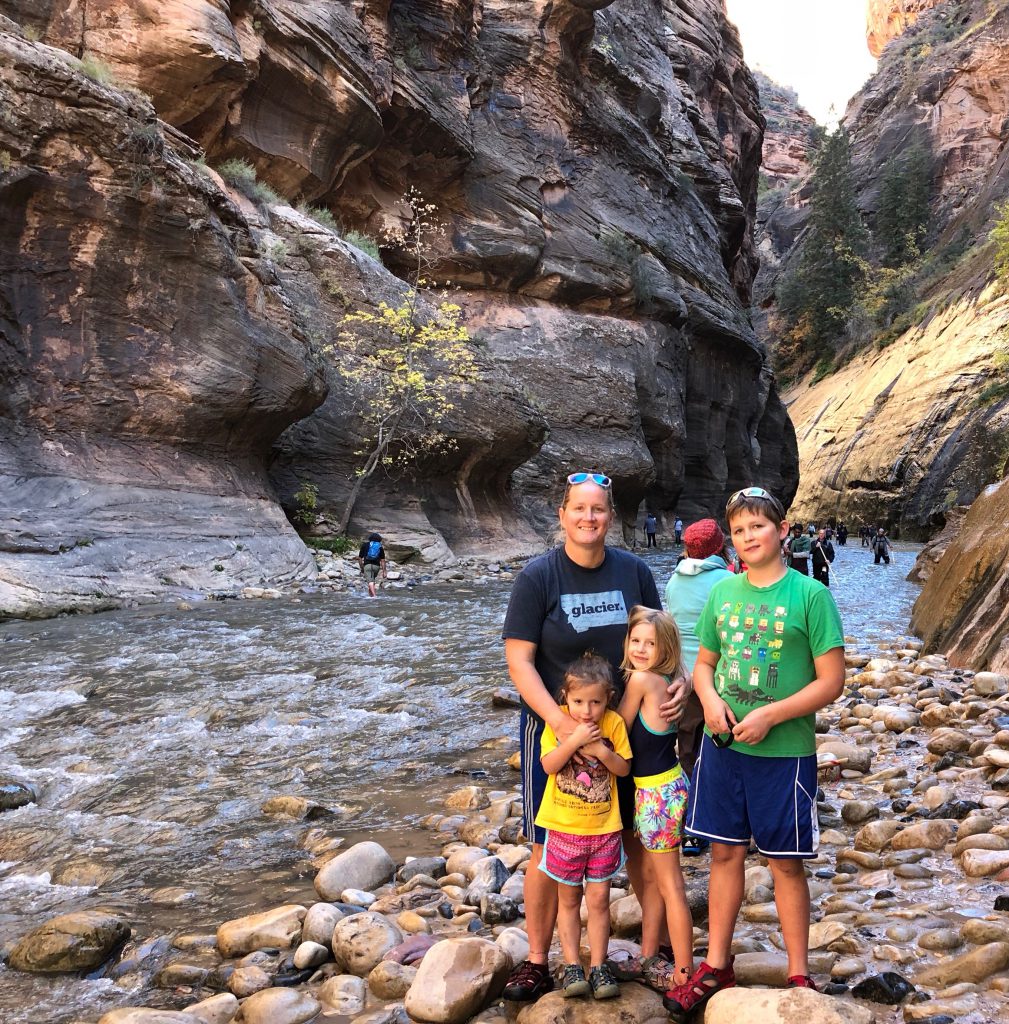 he did great. i was really proud of him. he's usually not my "up for challenges" guy.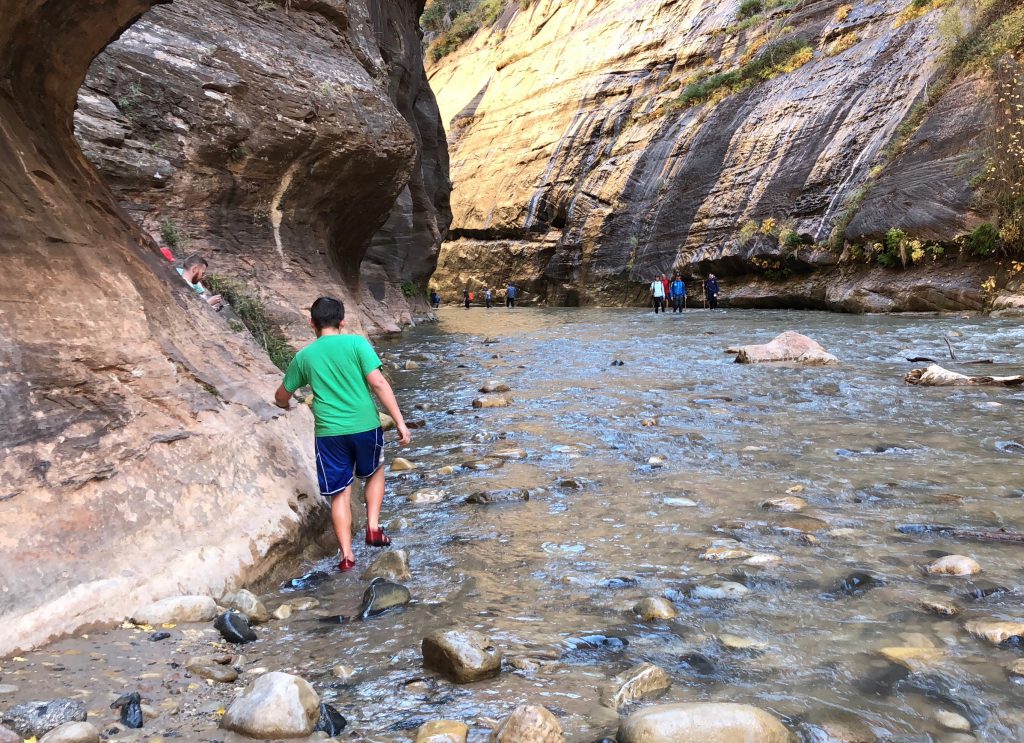 he was even in good spirits about it.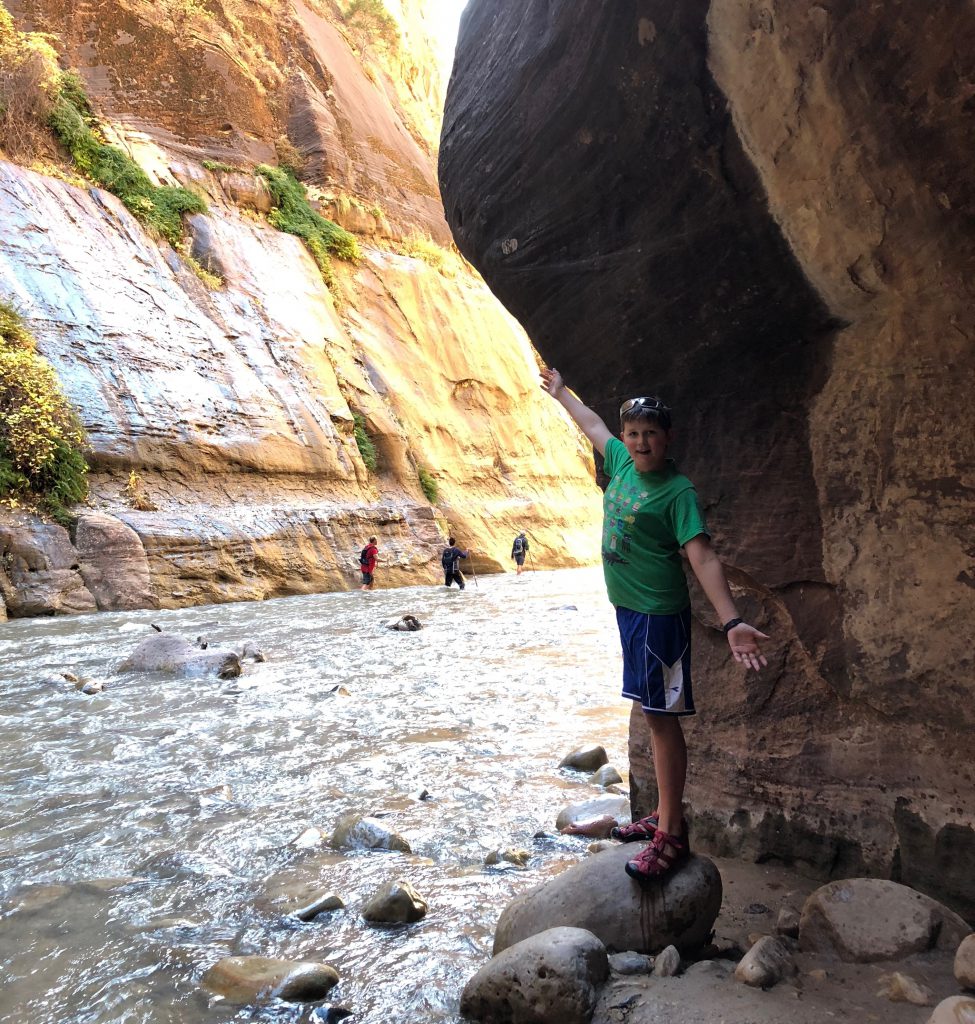 he insisted on wading out to this rock for a pic. wasting precious energy.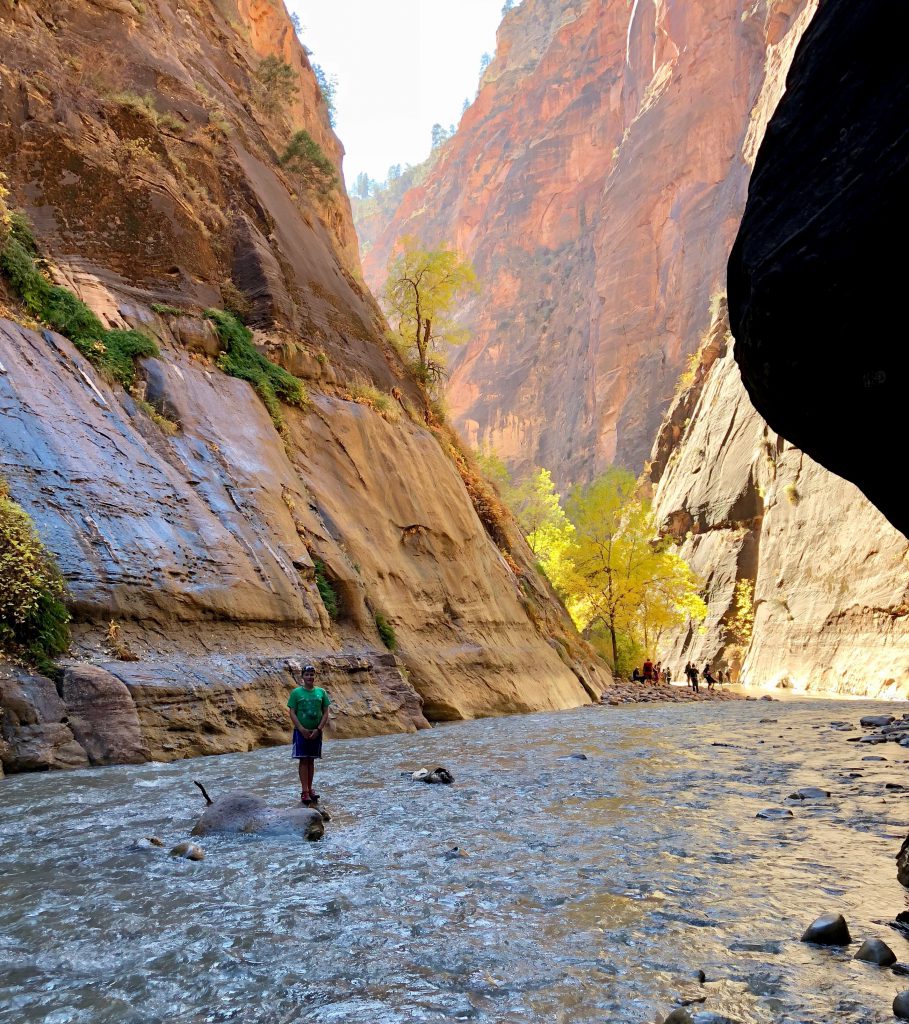 we walked up a ways and it was pretty clear that there was going to be no breaks for the foreseeable future, so we snapped some selfies and started back.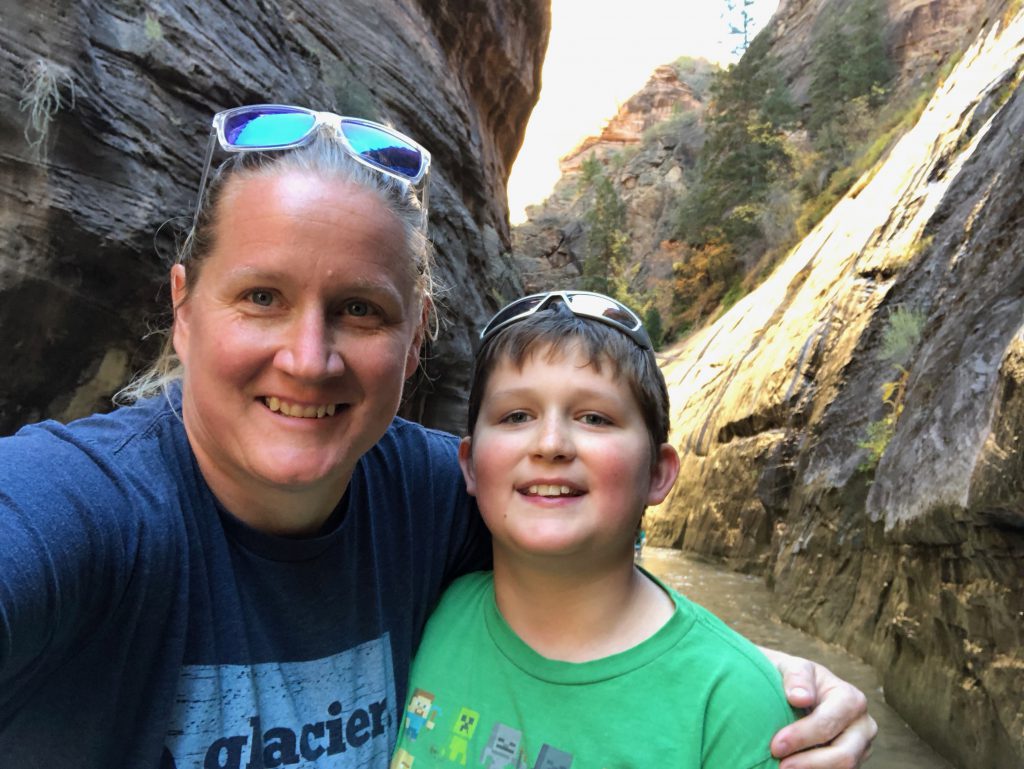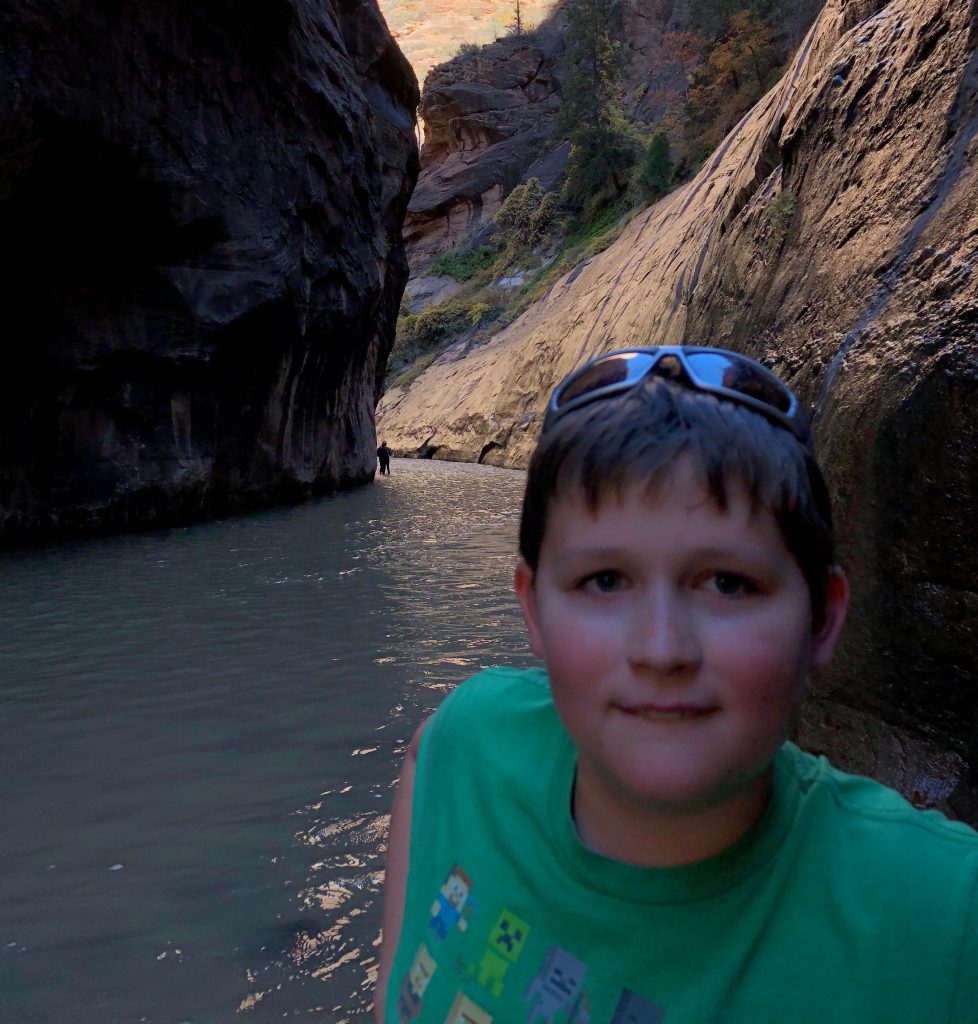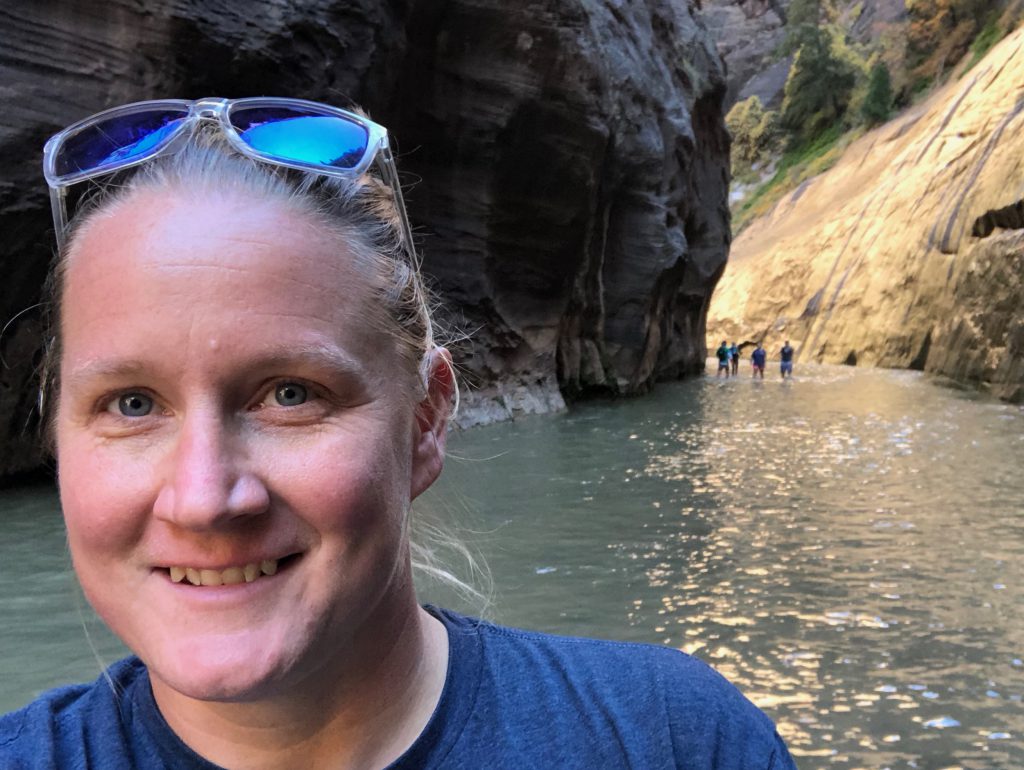 i really wanted to get around that corner for a view.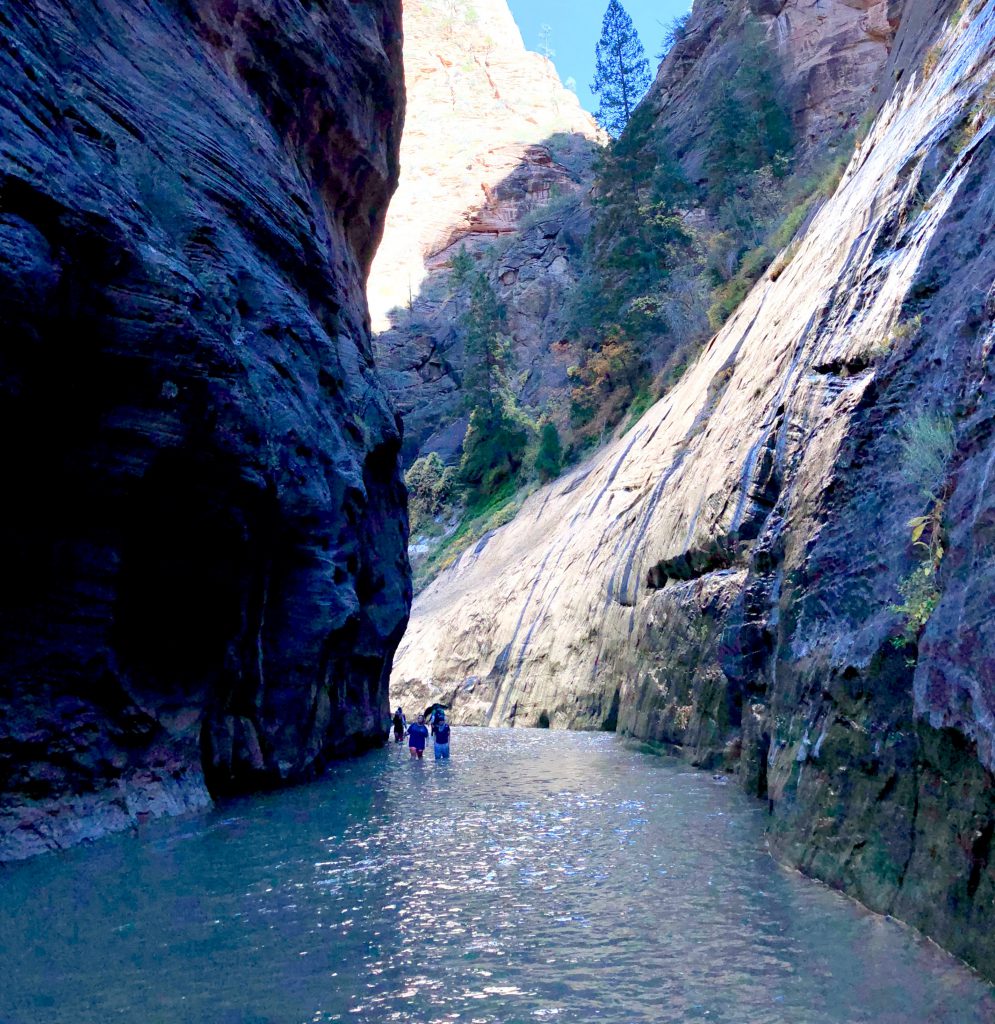 we were super numb on the walk back. isaac fell at one point and told me he was never doing anything with me every again. but we made it without hypothermia and/or frostbite. so i call it a success.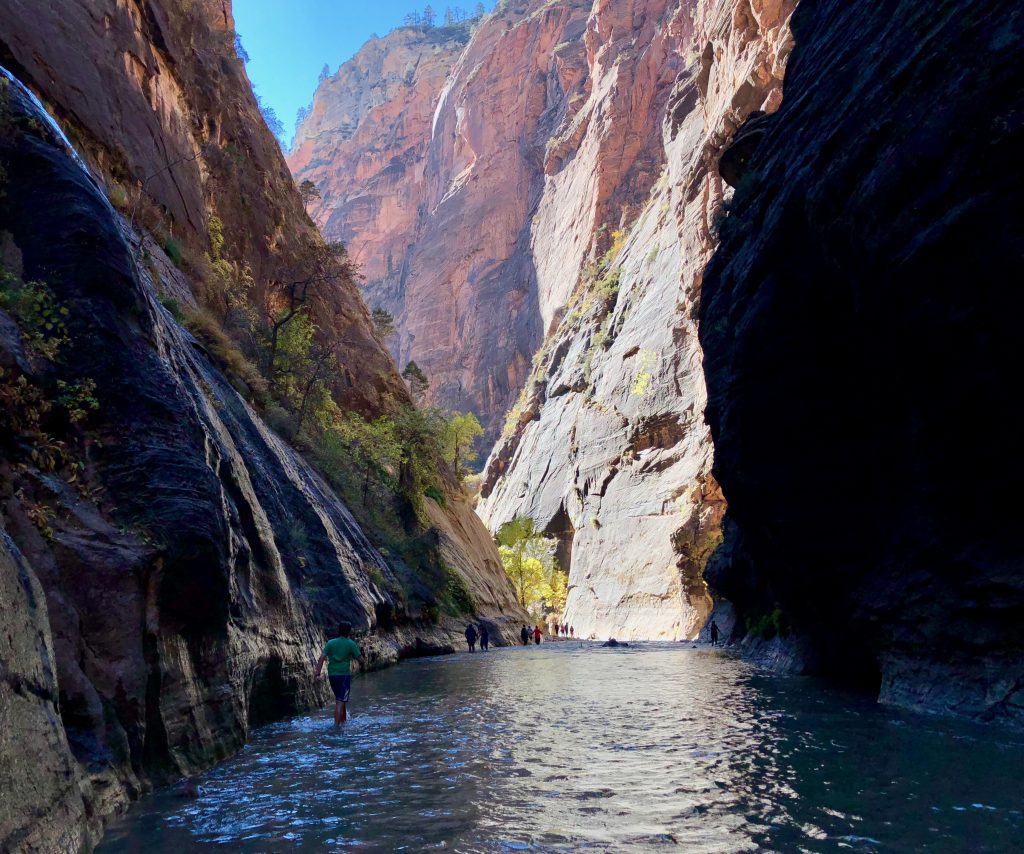 before we left, i needed one last picture of the entrance to the narrows. i managed to even make it look like there weren't people swarming around all over the rocky bank.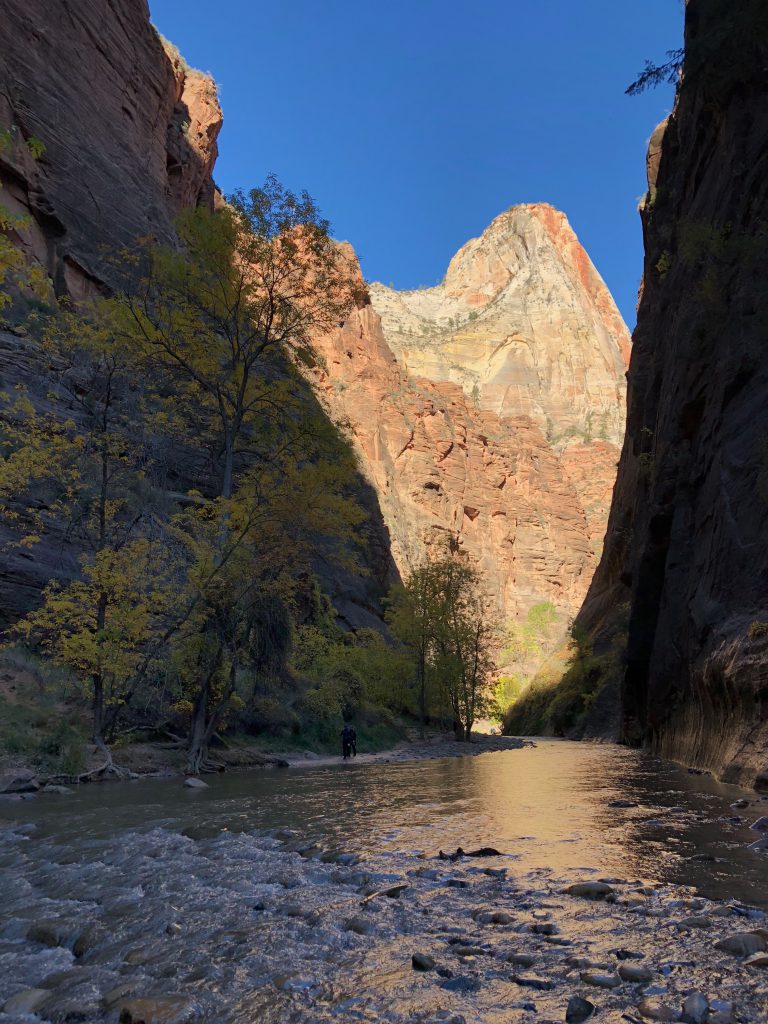 after we were all dried off and changed back into socks and shoes, we started the walk back, stopping along the way at every rock to frollick about.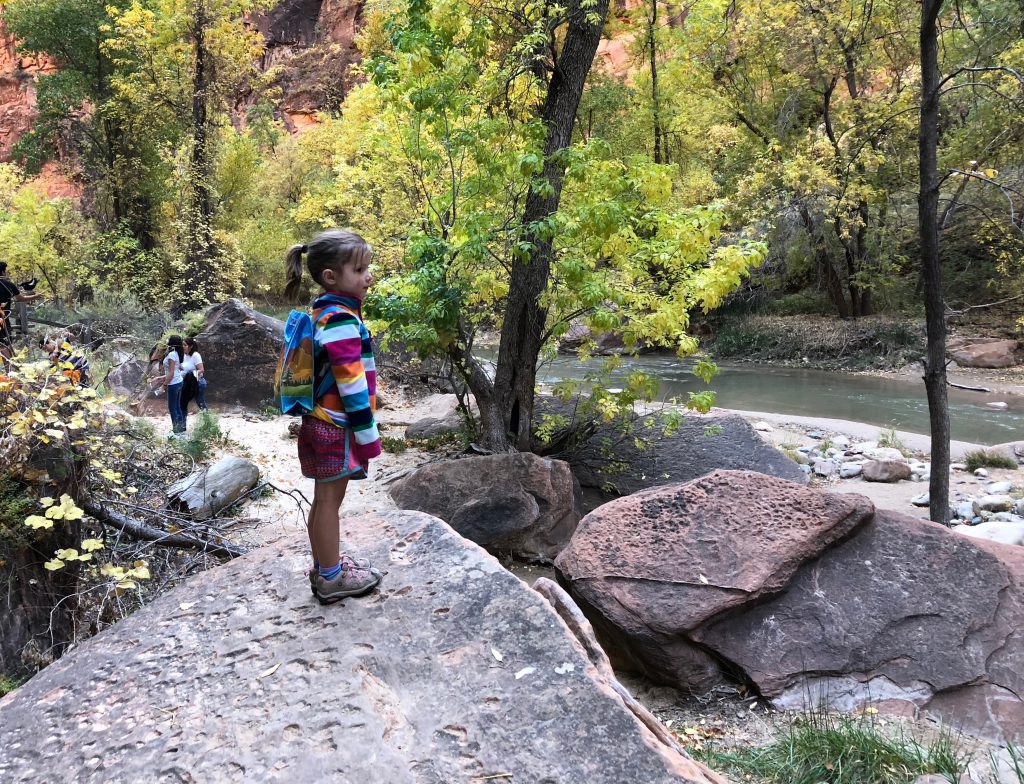 we ruined a couple of pairs of good pants sliding down this big rock.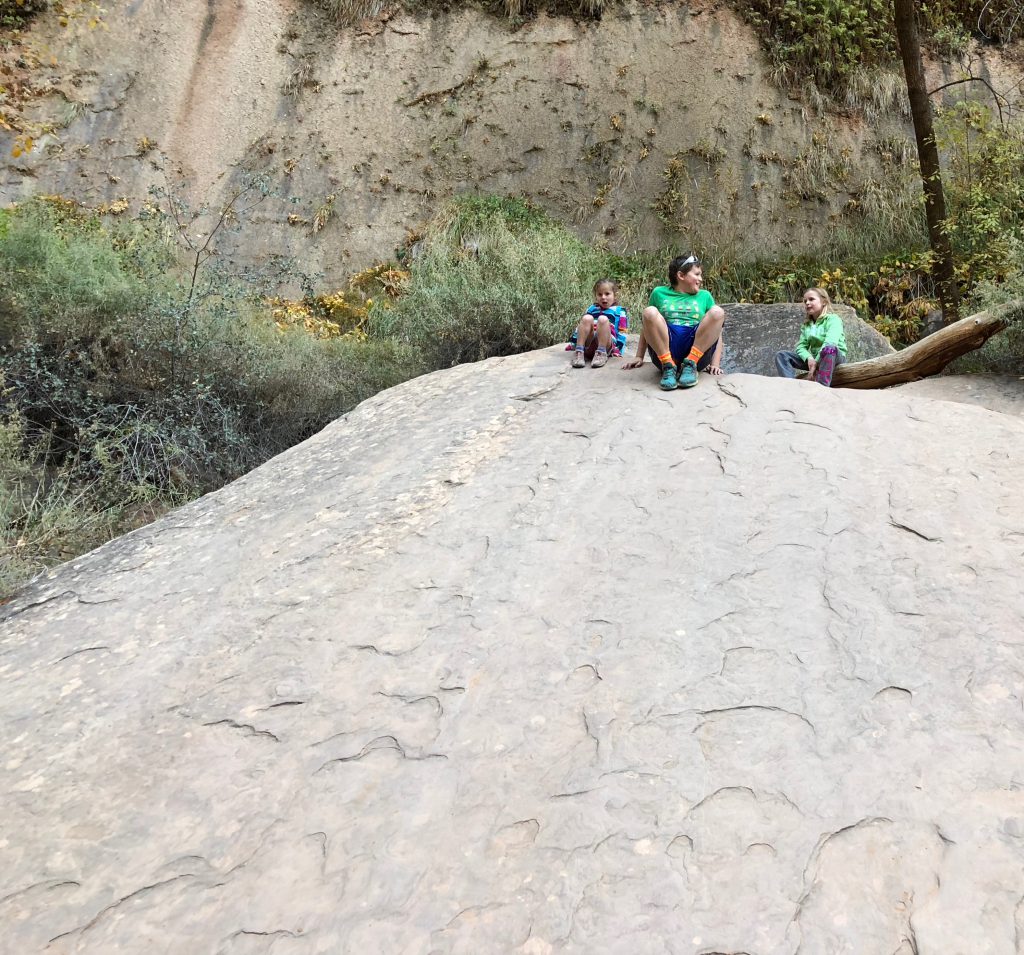 we made it back to the trailhead, pretty tired, and caught the shuttle back to camp. hazel opted to sit alone. nerd.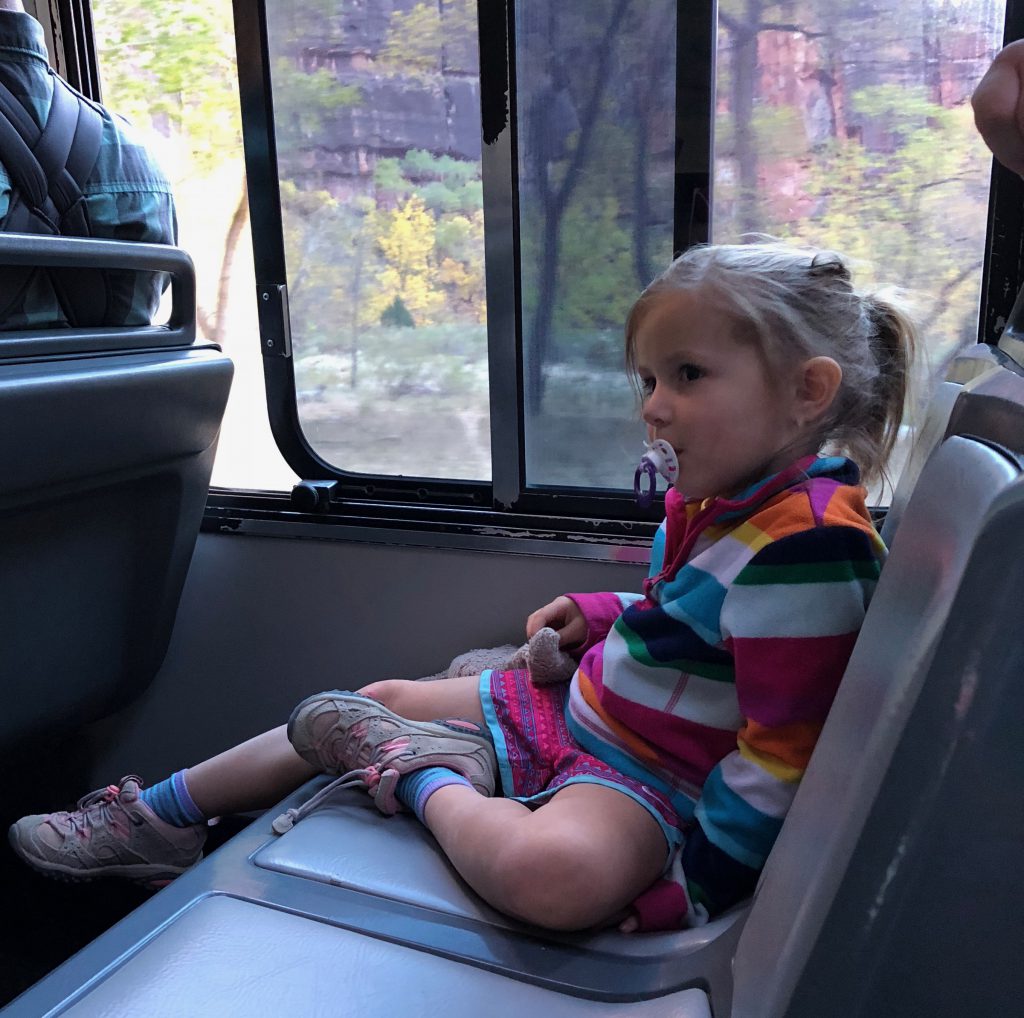 anyhow. we are contemplating spending big bucks on rental gear to give this hike another go. the weather isn't really cooperating (rain in the forecast which could equal flash flooding), so we will see if we get another chance or not. either way, i'm glad we tested it out for a bit.