we have been in southern utah for quite awhile now. about a month and a half. i have been researching and researching options for autumn/halloween themed activities. but it wasn't looking good. there are no pumpkin patches in the desert. all of the little towns we have been near don't even have legit grocery stores. so, i had prepared the kids for the worst.
then, we discovered a walmart that was not too far out of the way on our trip to zion. so, we decided to boondock there, stockpile our depleted food and necessities supply, and pick up costumes and other fun halloween stuff.
so, this is our official pumpkin patch visit. choosing lopsided picked over pumpkins from a cardboard box. but look at the smiles on their faces.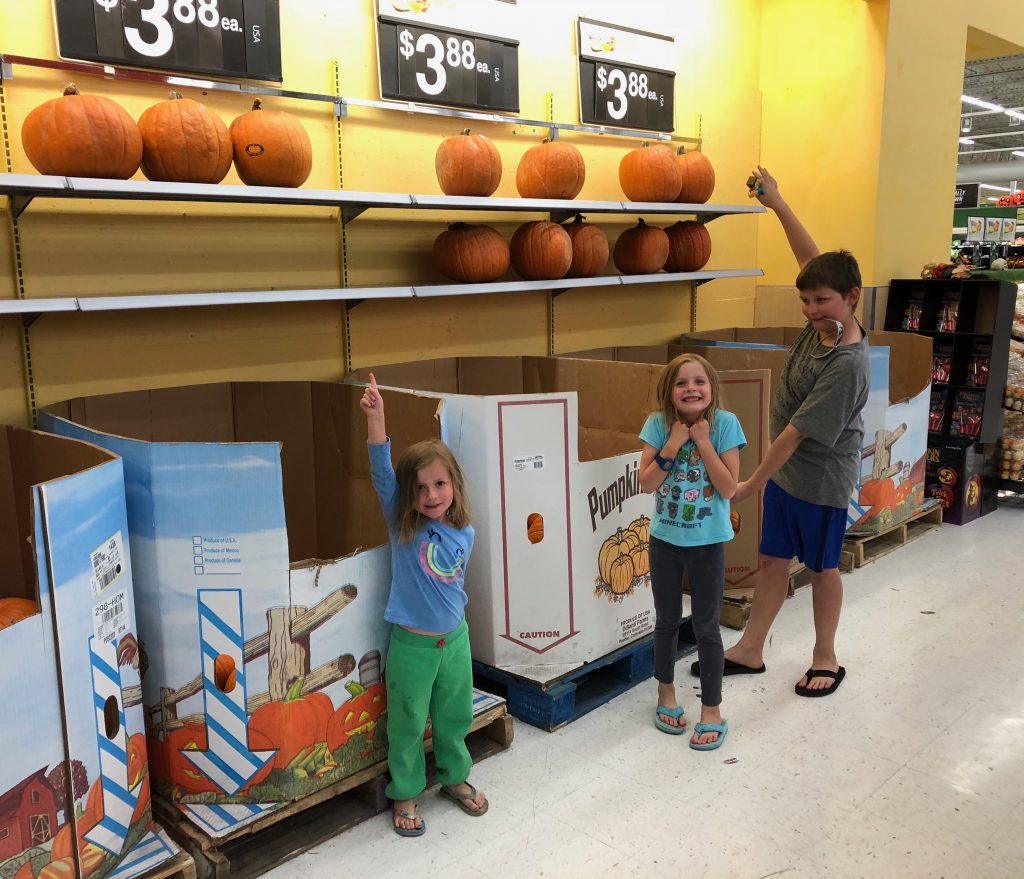 once we were settled in at zion, we busted out the carving tools and got to work. hazel quickly assessed that pumpkin guts were gross and that she didn't want to carve one after all.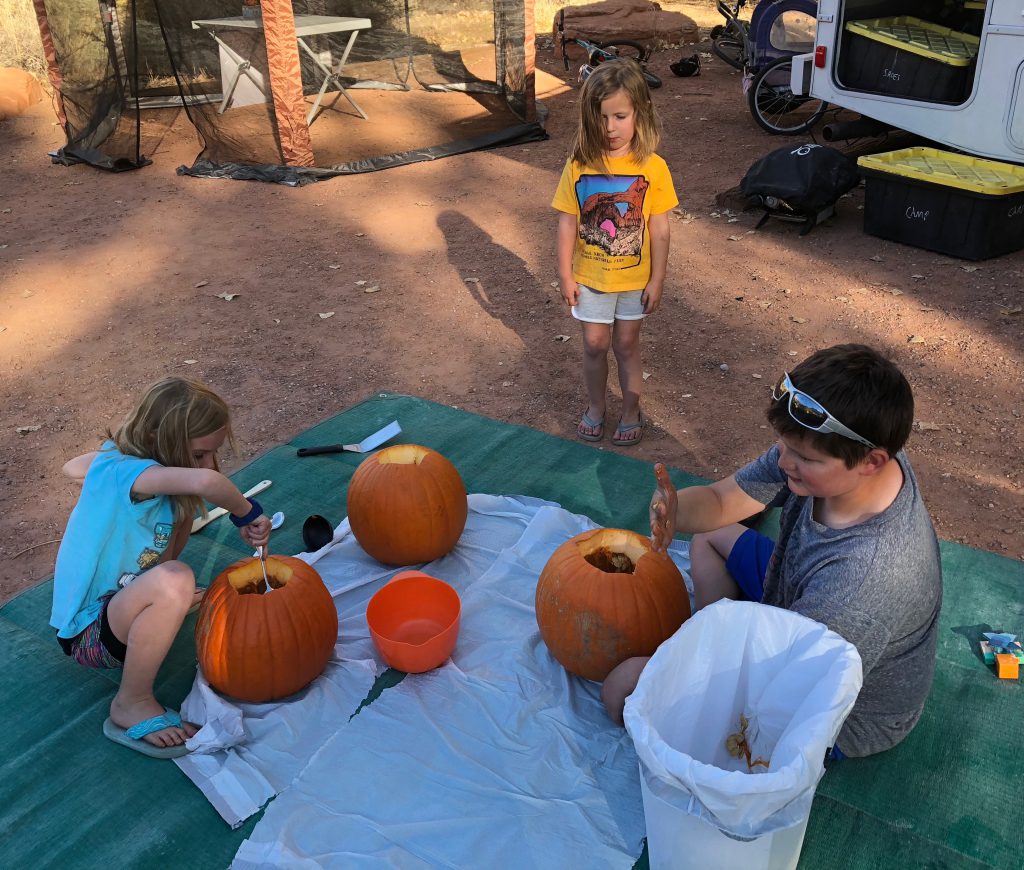 the big kids got to work.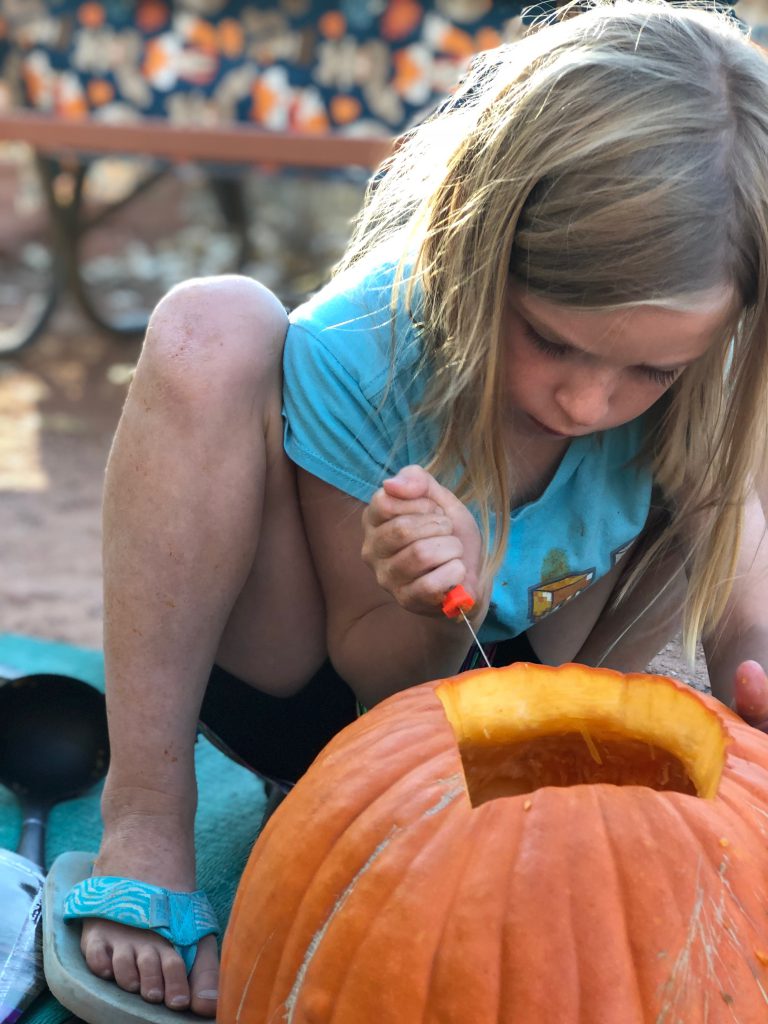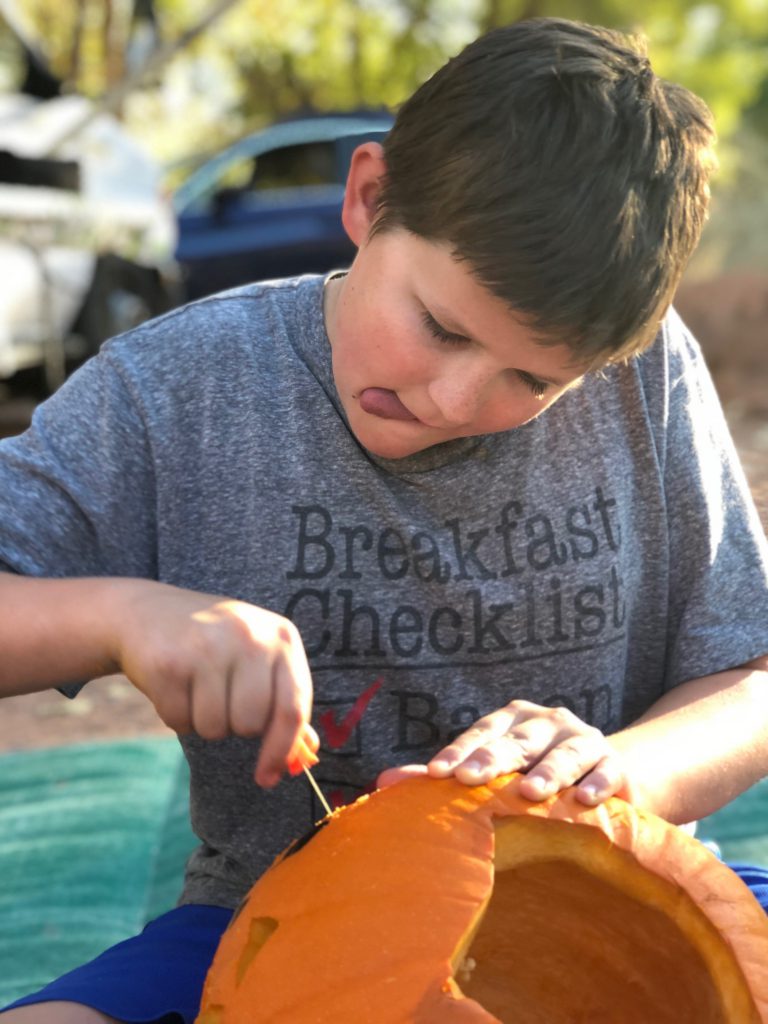 i carved hazel's pumpkin. jack skellington. the old standby.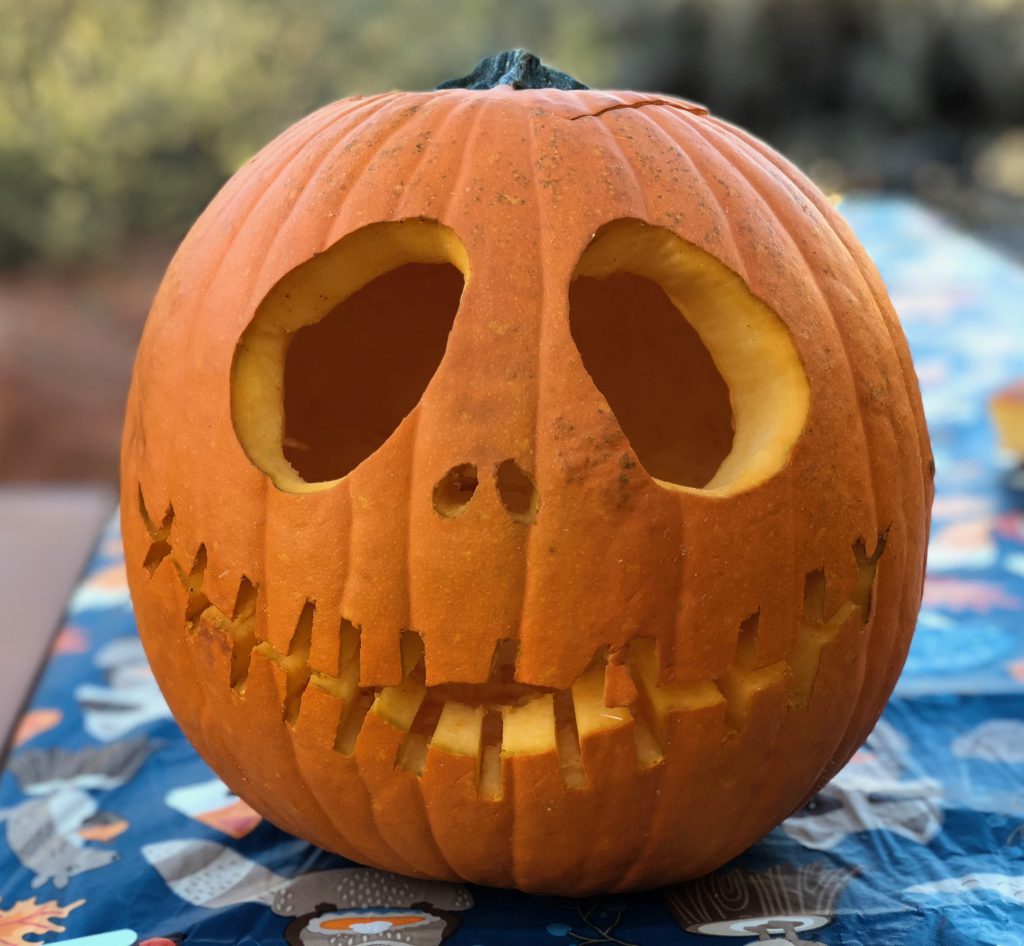 anna has the best form.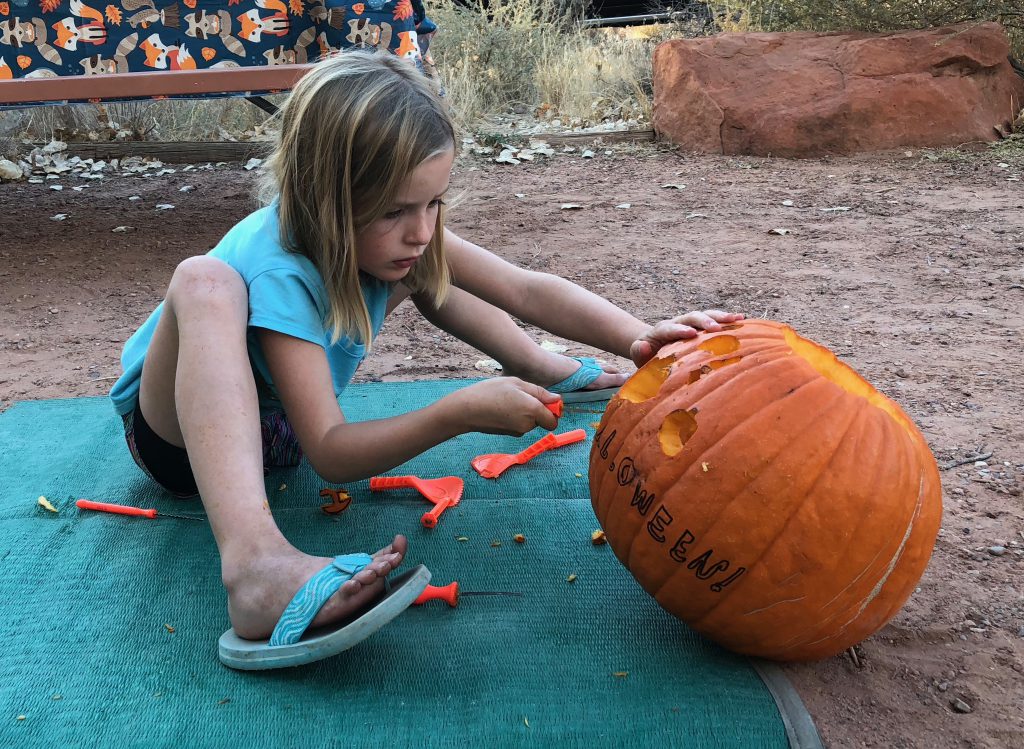 the finished products.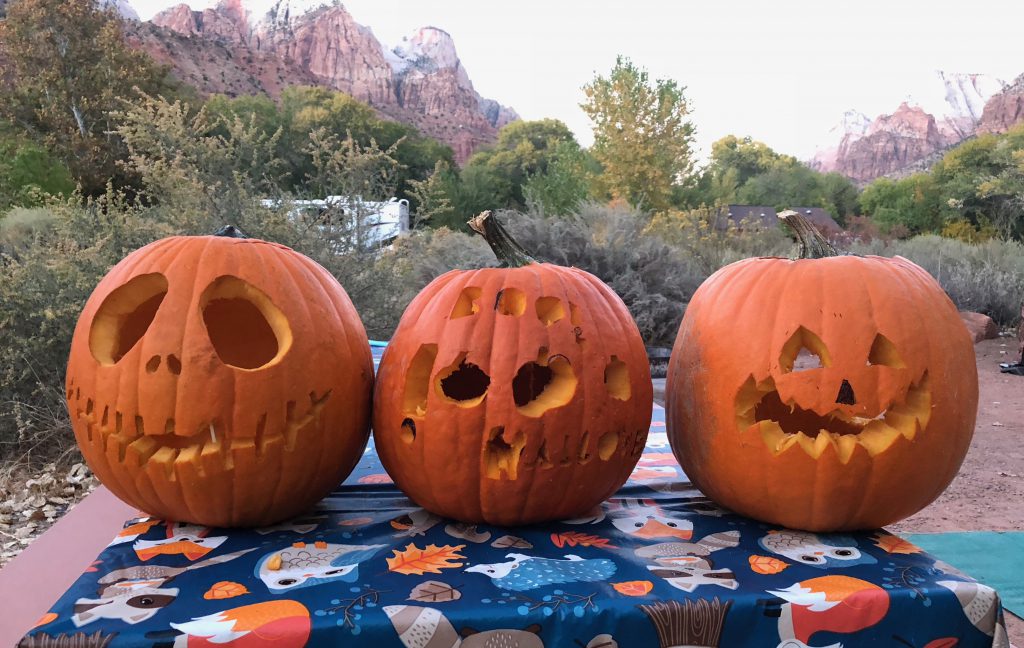 for our second day of walmart themed halloween festivities, we decorated premade pumpkin cookies from this kit.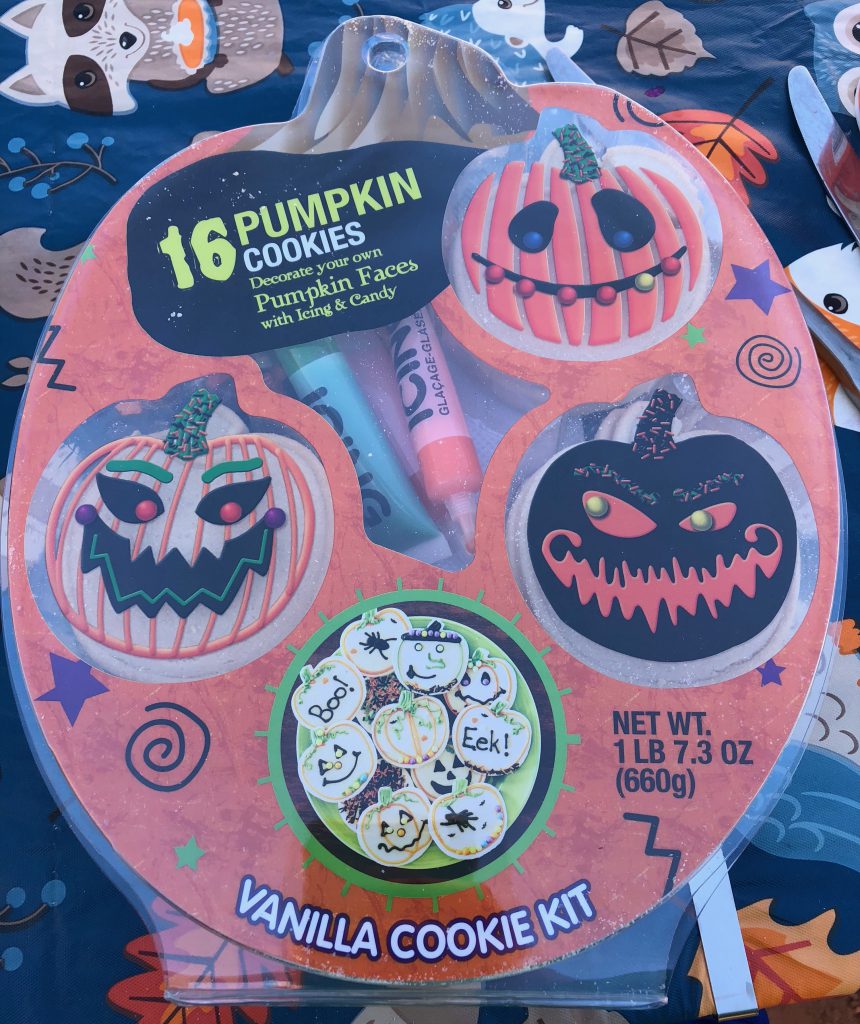 i picked up some extra frosting and sprinkles to enhance the experience (we bought the same kit last year with new gramma and knew that there was not enough frosting).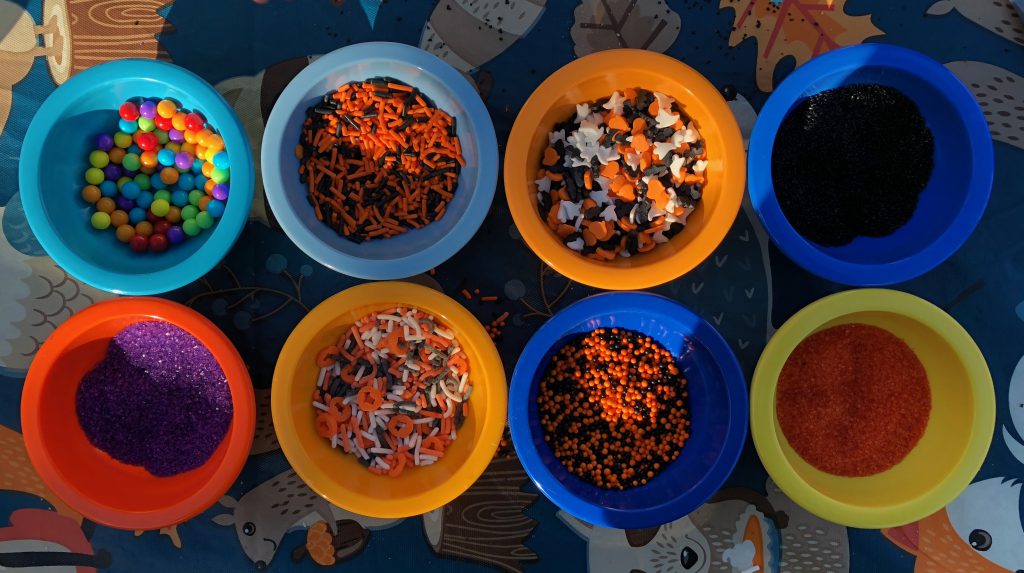 decorating crew.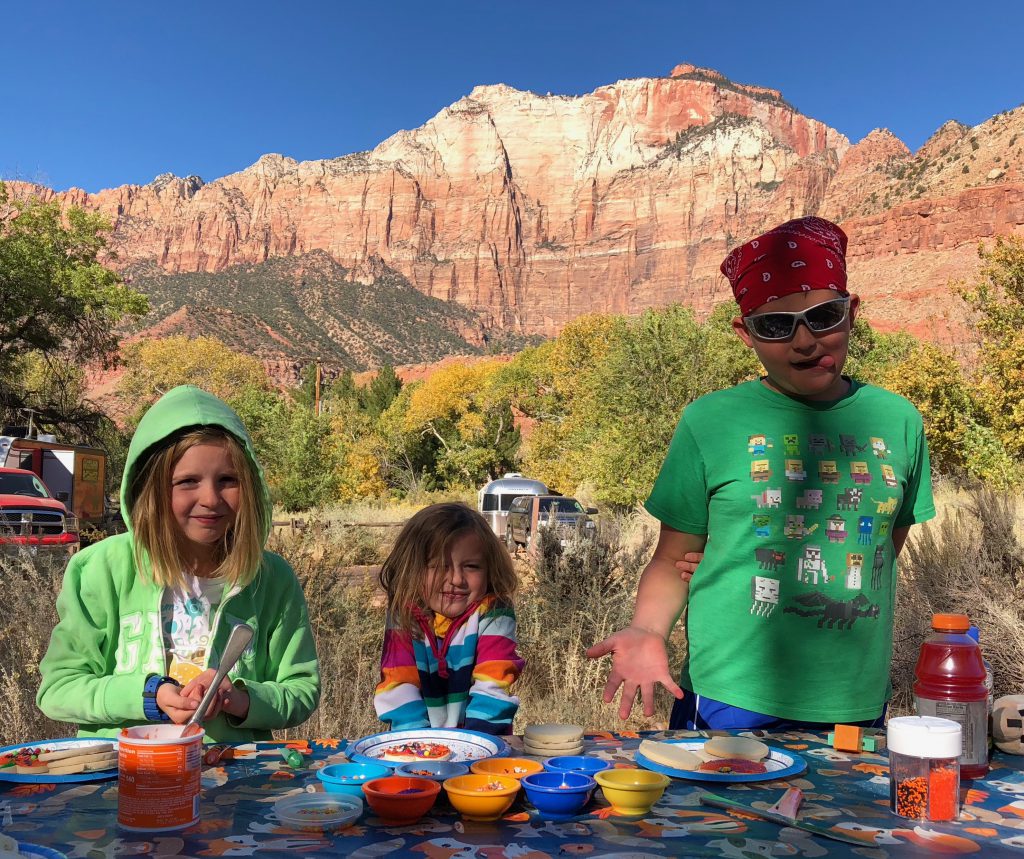 decorating closeups (with fancy camera).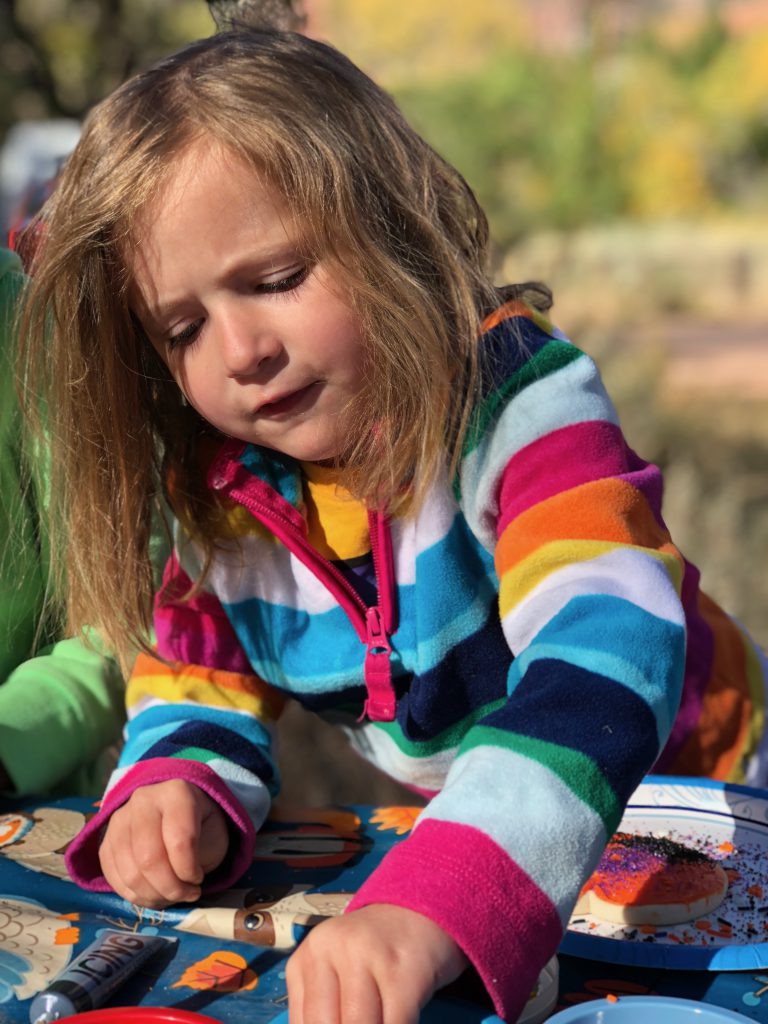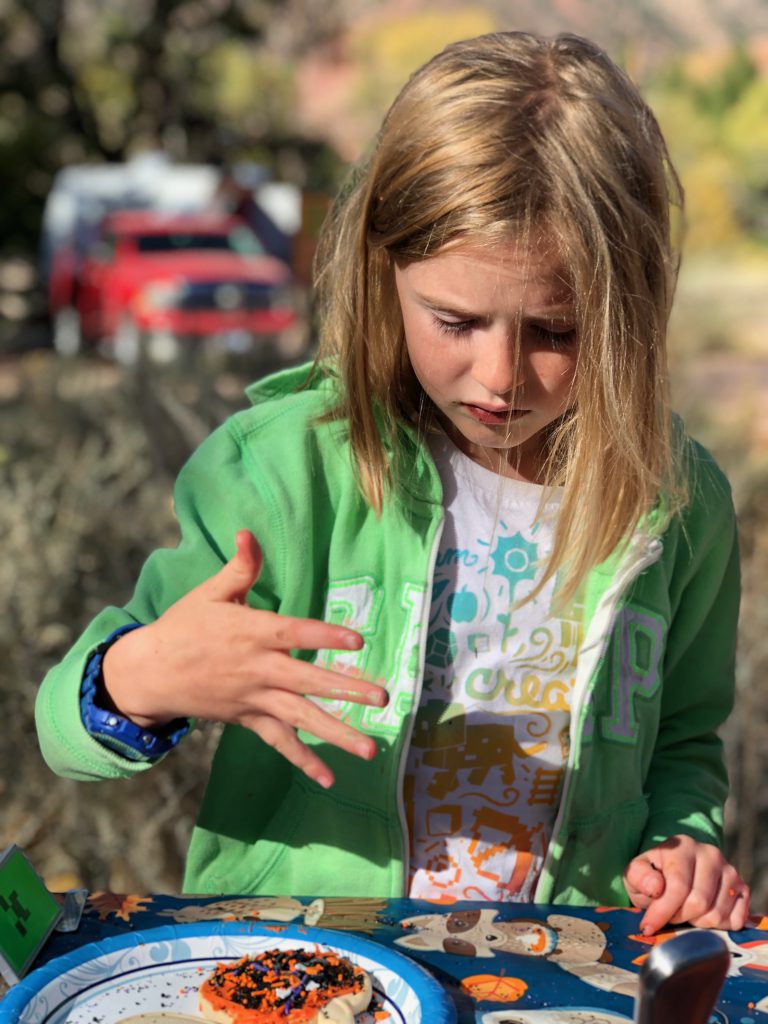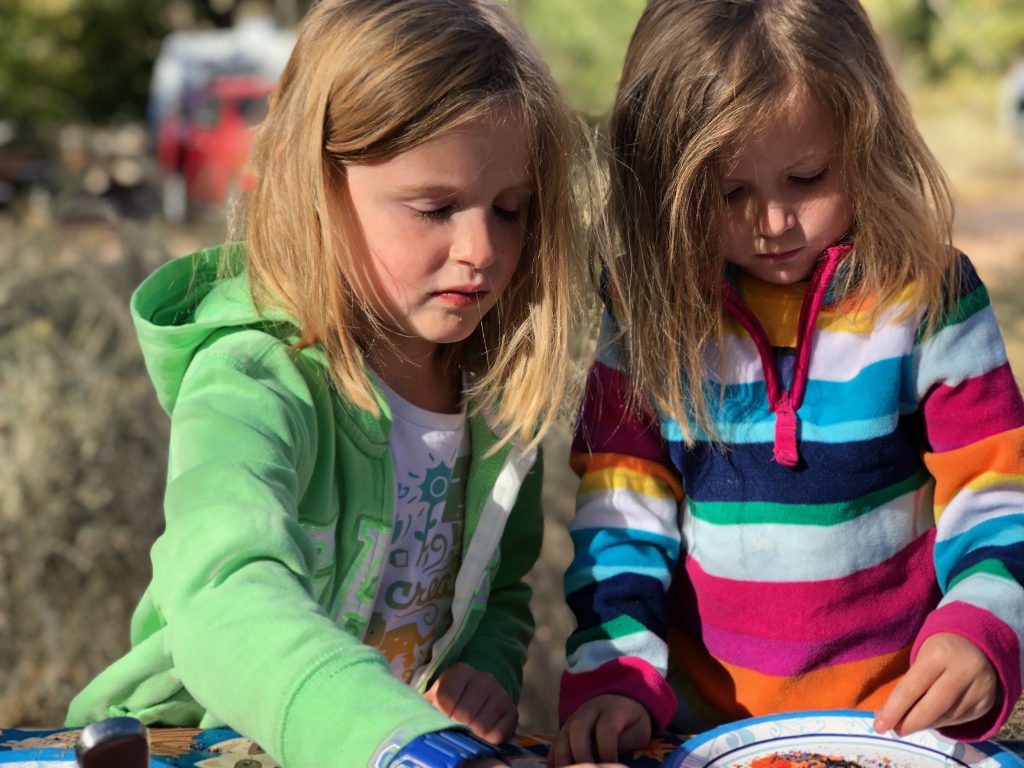 anna went with an eclectic look, while hazel chose minimalism.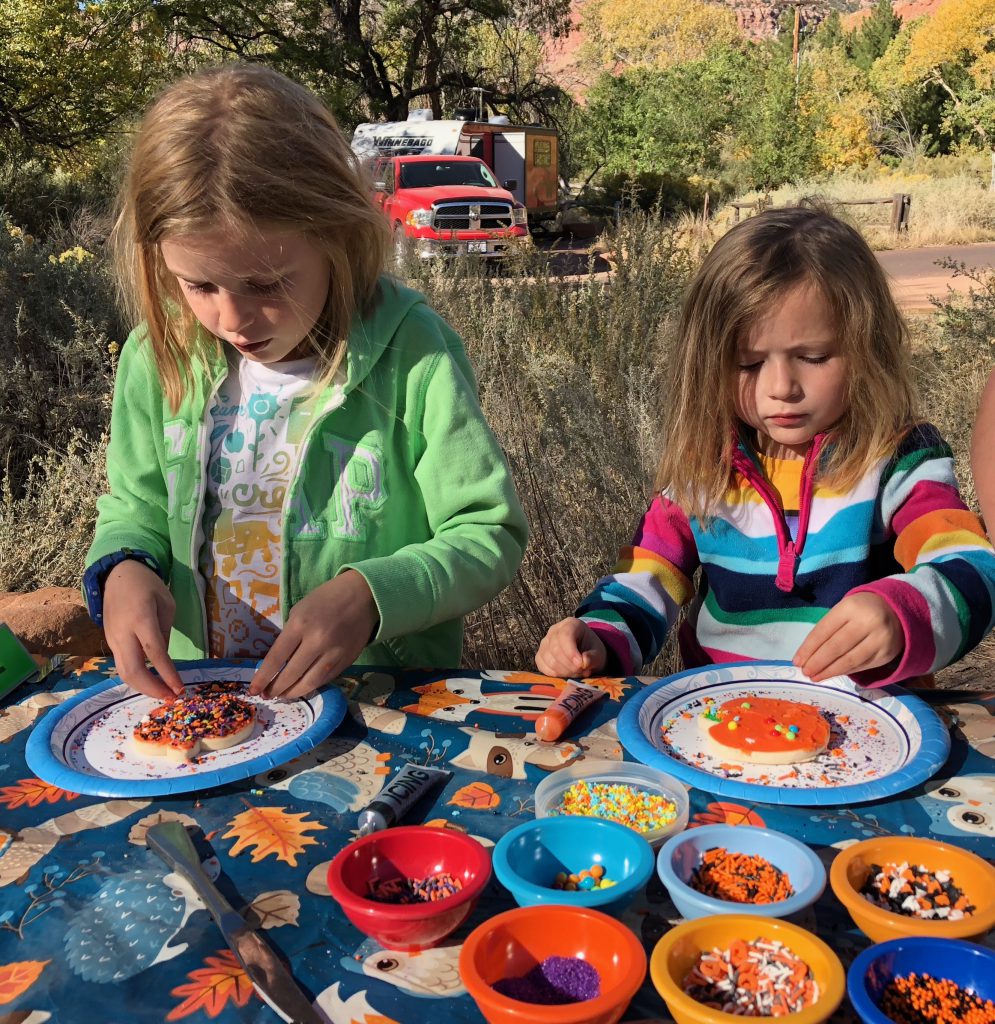 isaac finished first and then piled on as much sugar as possible onto the broken cookies, for consumption.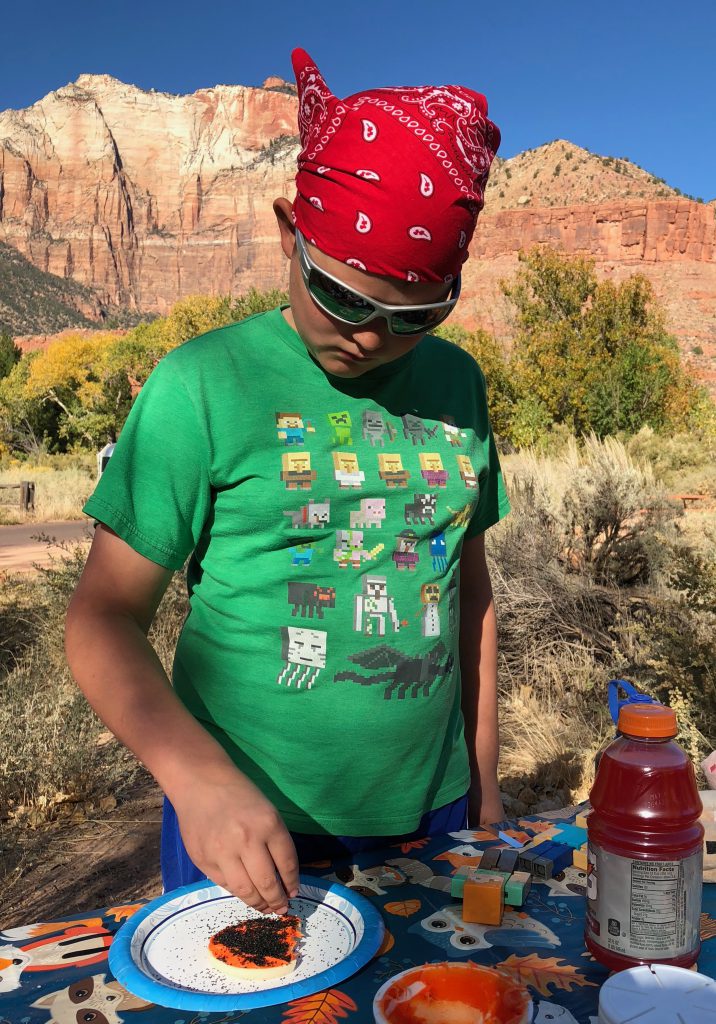 i obviously wouldn't let them eat any until they were all completed for a group photo. the first column are hazels. the second column is anna. and the third, ike. the lone jack skellington is mine.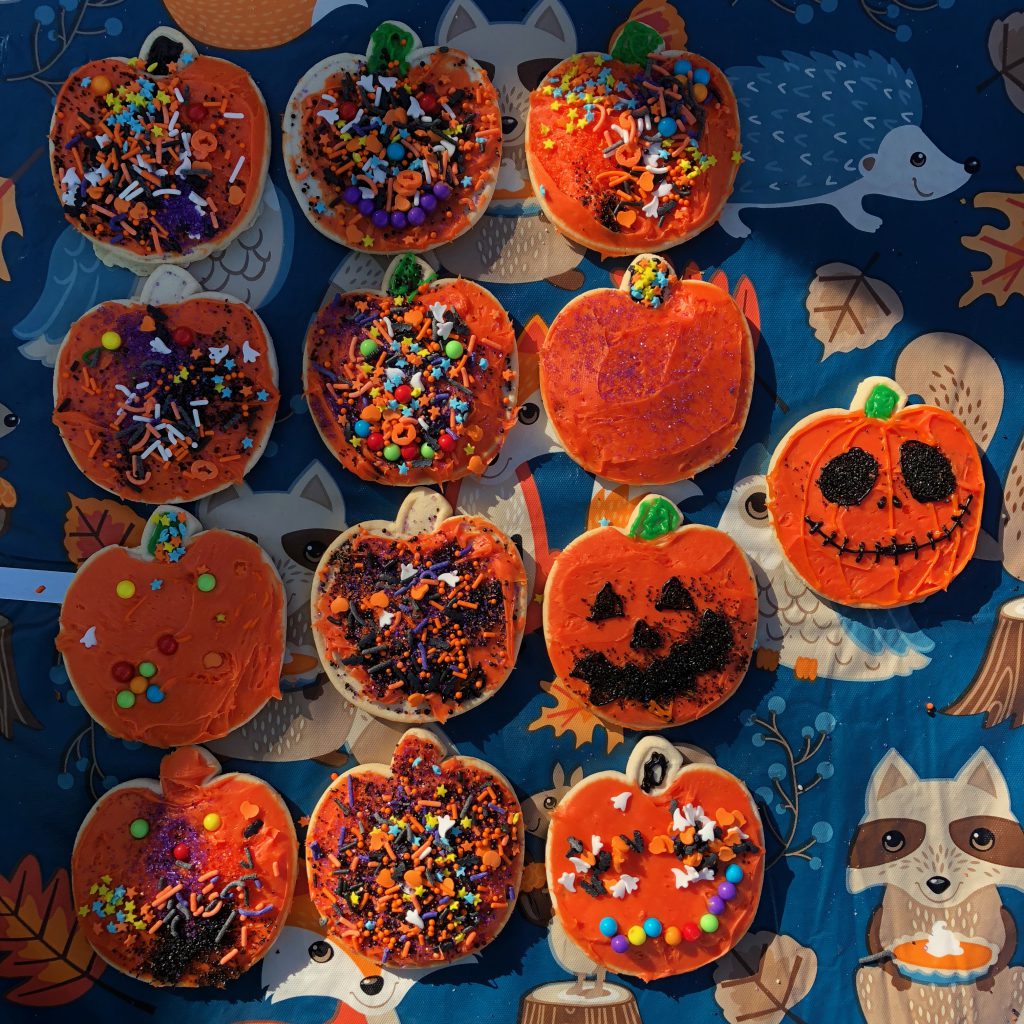 finally, halloween night was upon us. i had used zillow to find a neighborhood that looked "safe", by using home values. and the houses were close together. so the kids dressed up and we sped off with high hopes for my internet find.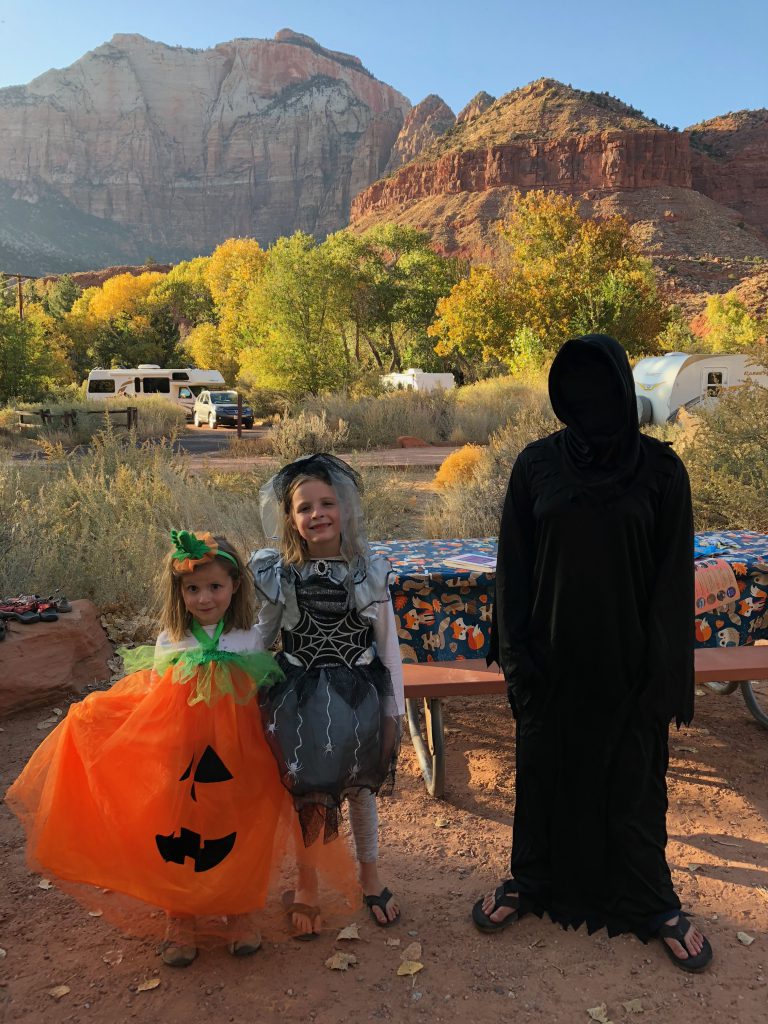 hazel insisted on being a pumpkin. the costume was nothing but grief. the headband hurt. she ripped it trying it on so it had a bunch of safety pins. and it was too long and kept slipping down and she was constantly tripping on it. anna wanted to be a pirate princess but there were none in her size, so she settled for spider bride. easy. and ike, poor ike, almost self-canceled halloween because there were no costumes that he liked in his size. but, we found a grim reaper with light up eyes and he came around.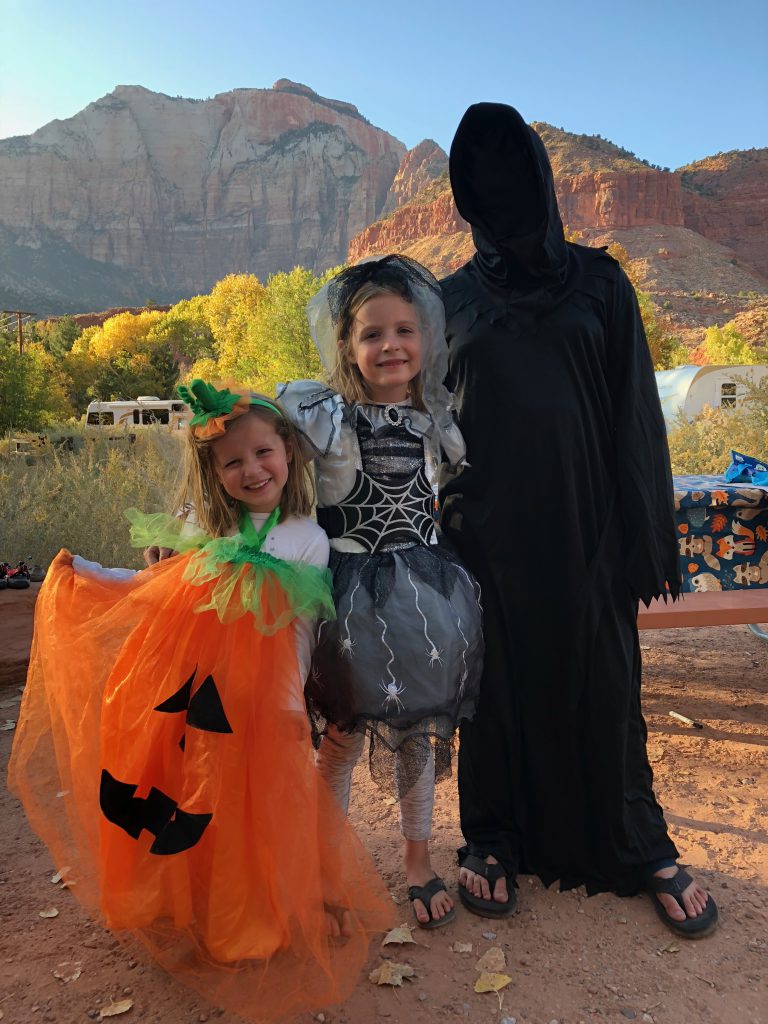 the neighborhood i found was AWESOME. there weren't many other trick or treaters, but there were tons of houses with lights on handing out candy. turns out, it was mostly seniors, and they were so happy to see the kids every time. they were piling in candy and stopping to talk to us at each stop. the kids made out like bandits.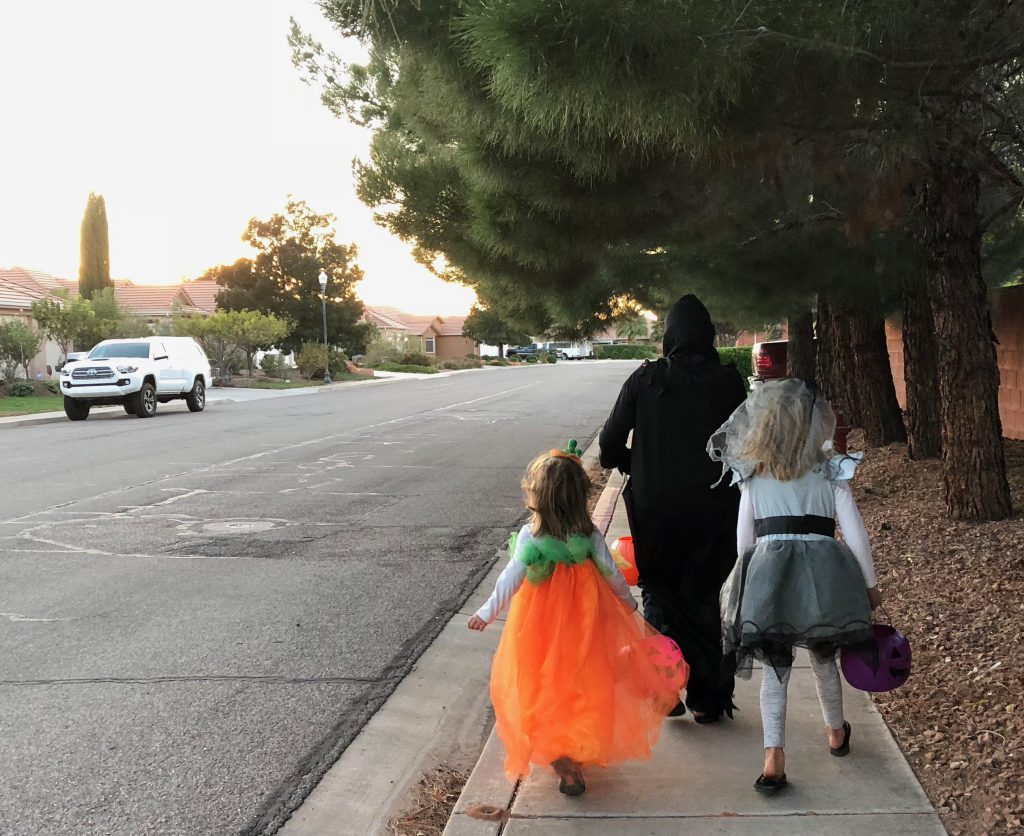 eventually hazel fizzled out and rode around in the back of the car, taste testing her candy.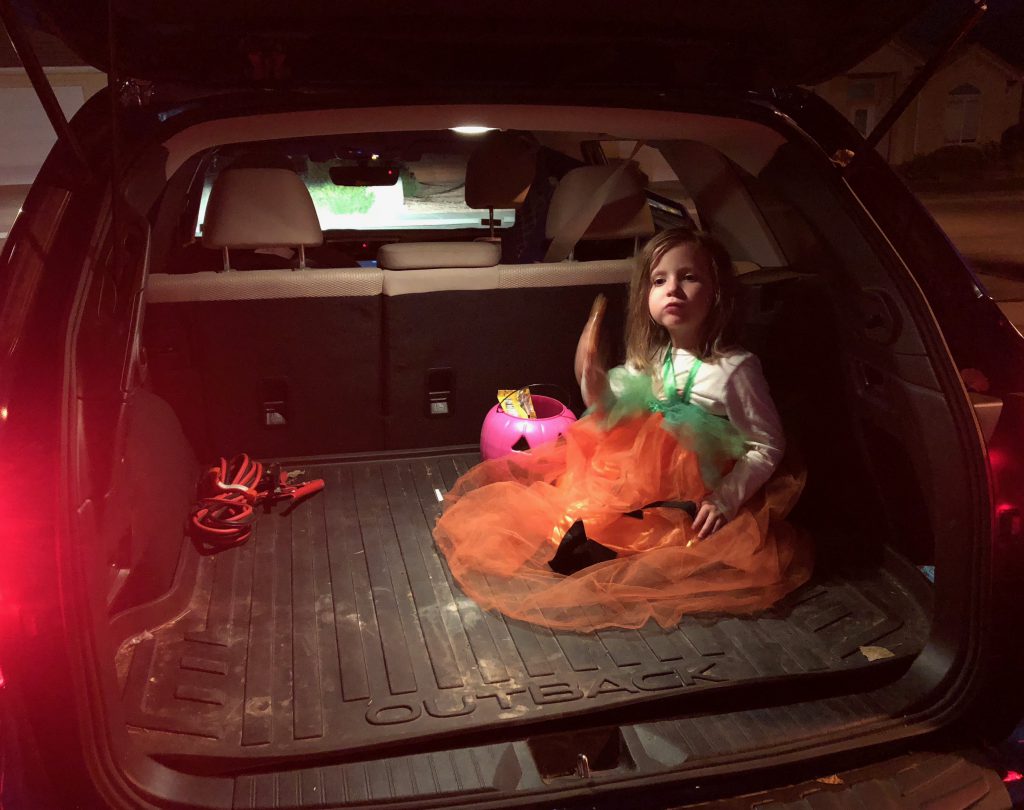 and then, isaac even joined her, leaving anna all alone to collect her candy.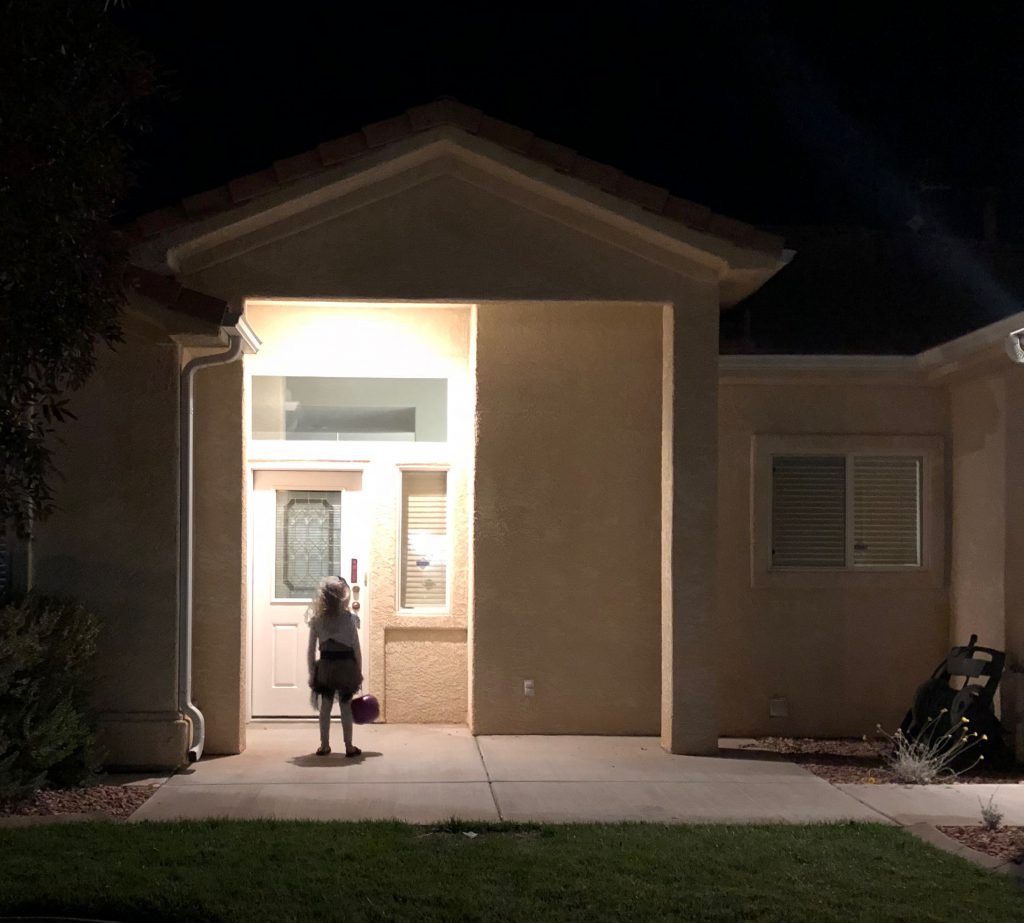 so, despite thinking that we were going to have to tell our kids that we would just buy them a bag of candy and hide it around the site, easter egg style, we were able to have a full blown halloween, thanks to our friendly southern utah walmart. 🙂