last week, this guy turned ELEVEN.
i have no idea how this happened.
like all lidkids on their birthday, i made him pose for some photos. and he looks so grown.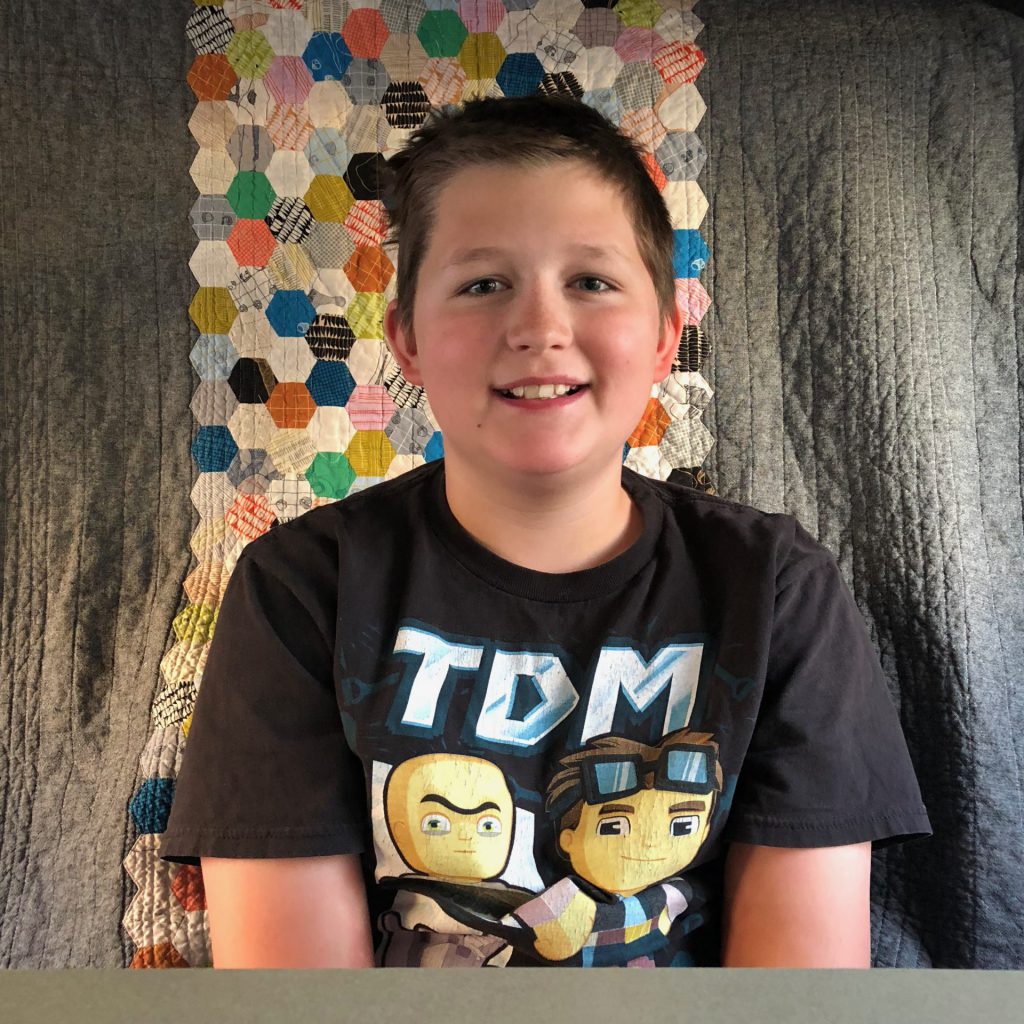 i told him to hold up eleven fingers, and he did this.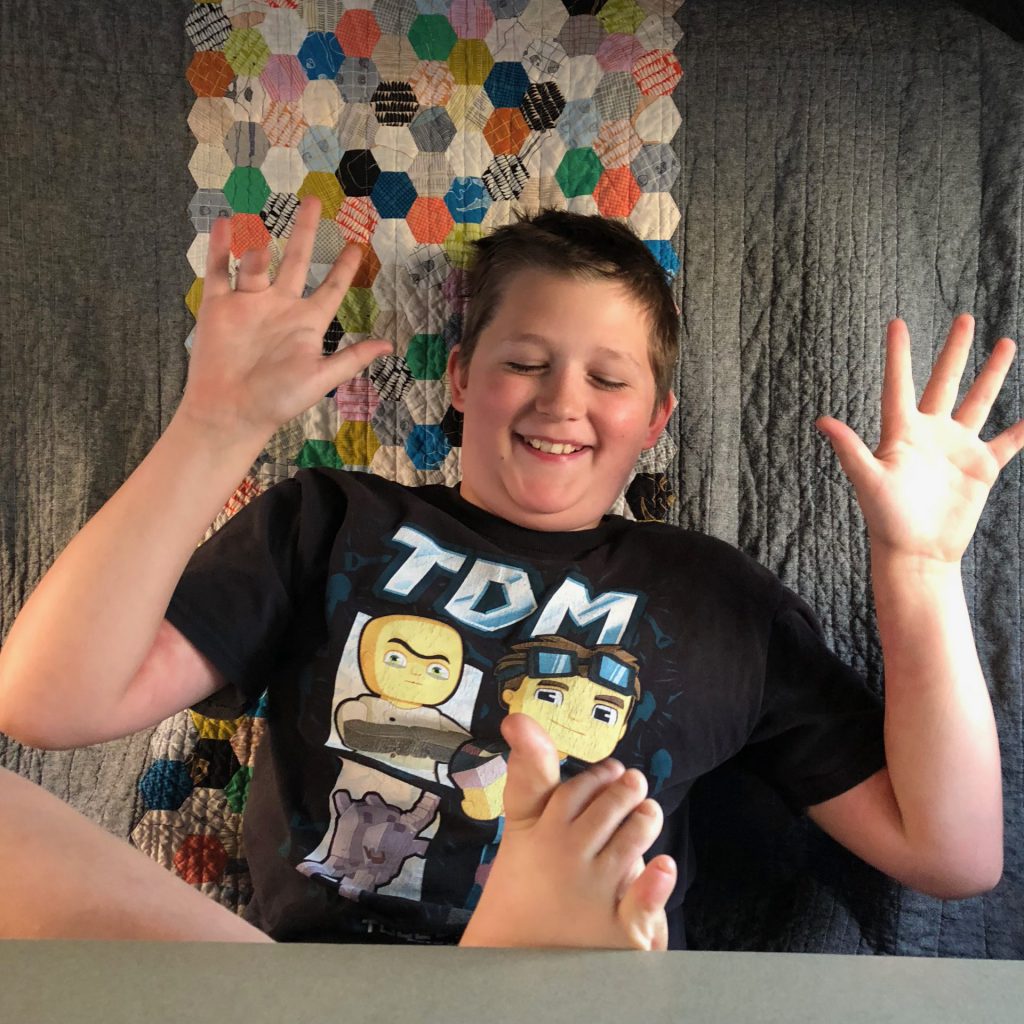 he wanted chocolate muffins (which are really just oversized chocolate chip cupcakes) for breakfast. all lidkids approved of his choice.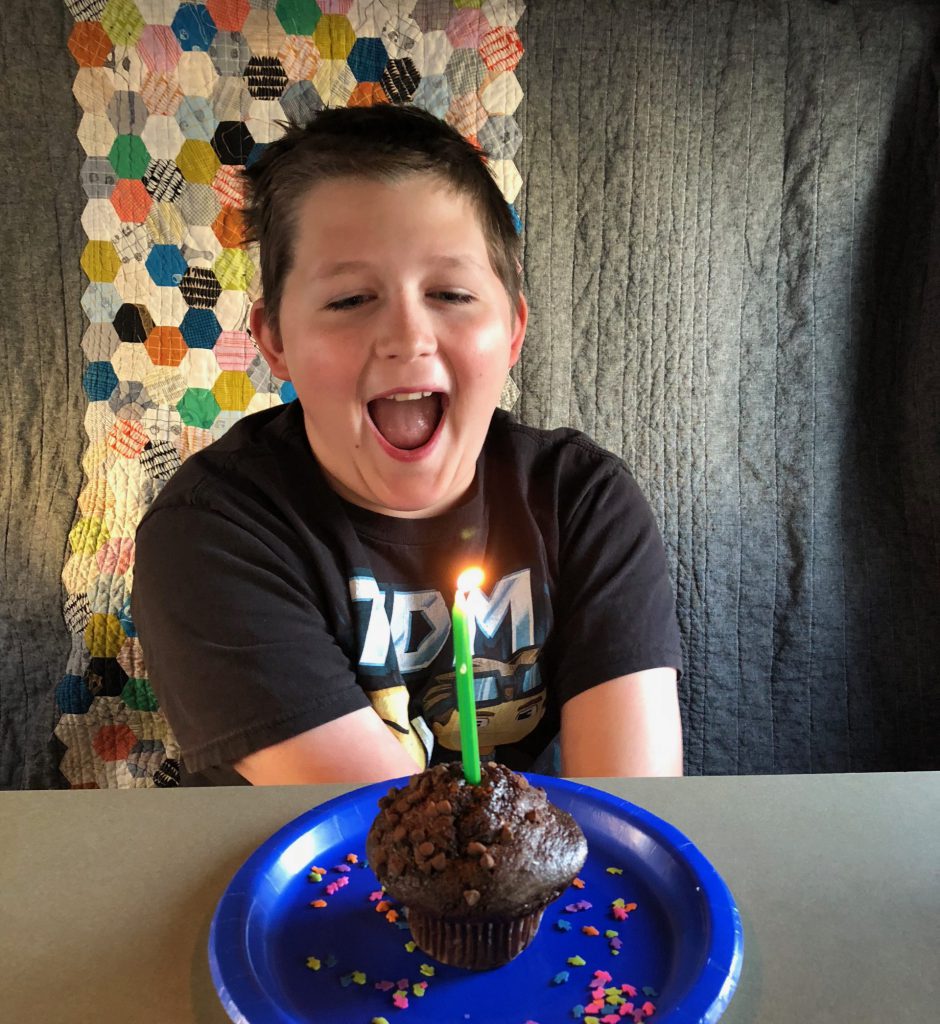 after breakfast, we moved straight to opening gifts. well. after i quickly wrapped them. you can do these things when you homeschool. isaac was SUPER excited to get an nintendo 2ds. he had been saving his money for it and at the last minute we decided to get it for him so he could spend his money on games.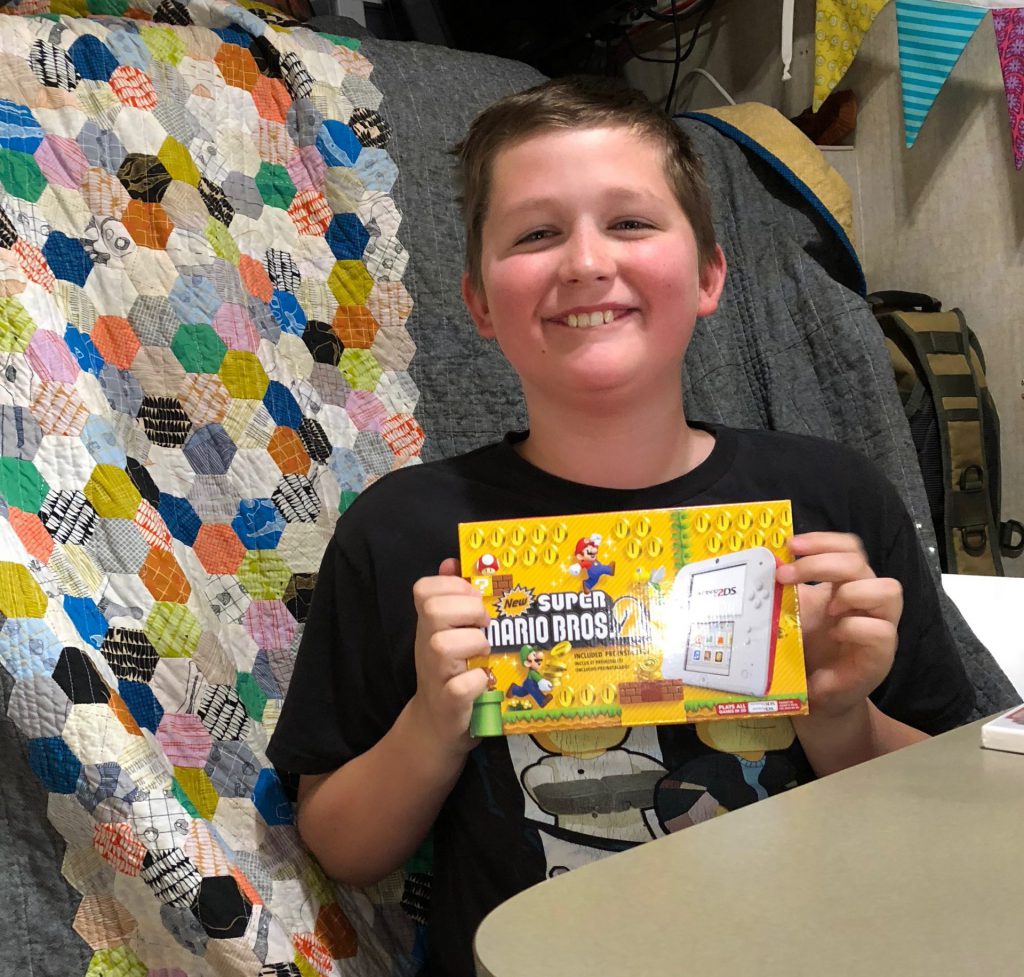 hazel made him the best birthday card EVER.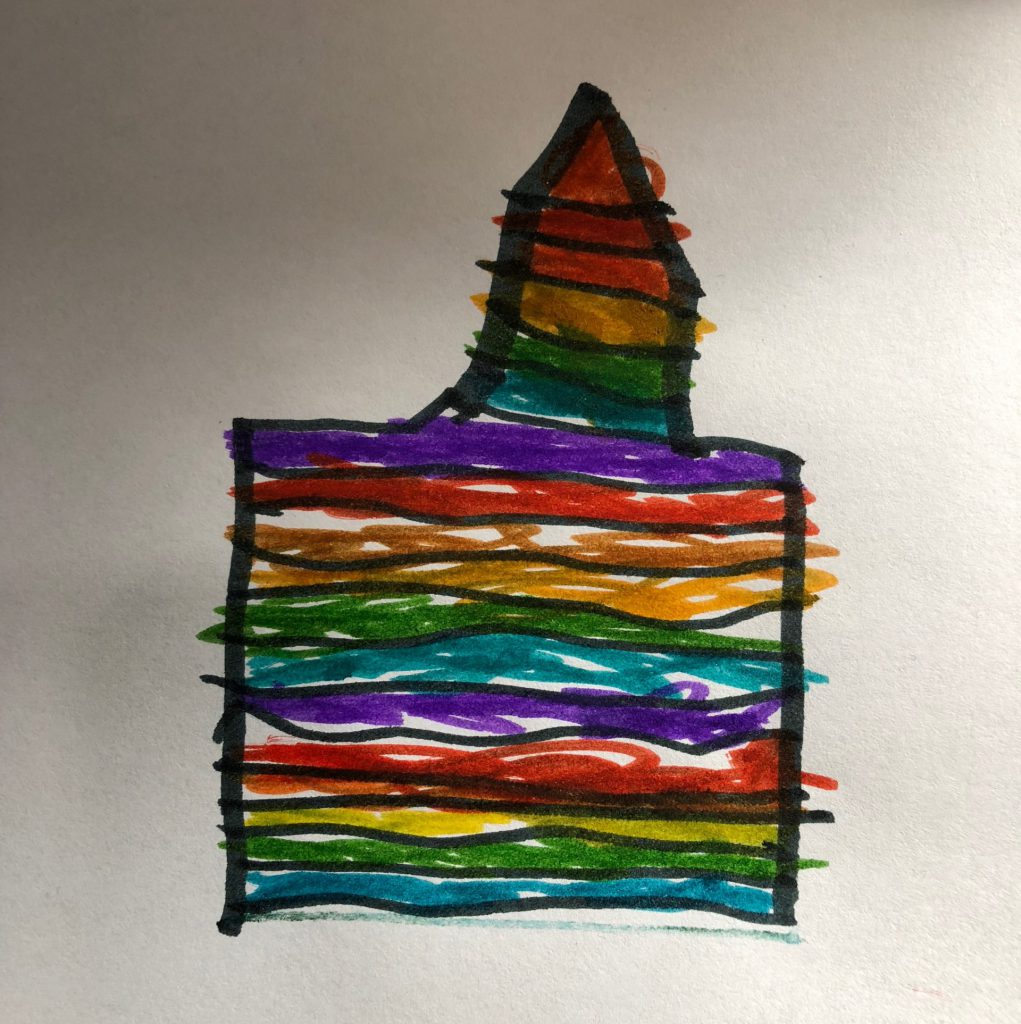 we spent the day at the rec lodge. me sewing and him playing his new game. the girls alternating between ipads and playing with fabric scraps and eating snacks. for dinner, isaac wanted to make his own pizza. easy enough. while he prepared it, anna accosted him with hugs. she's so snuggly. he's not. ha.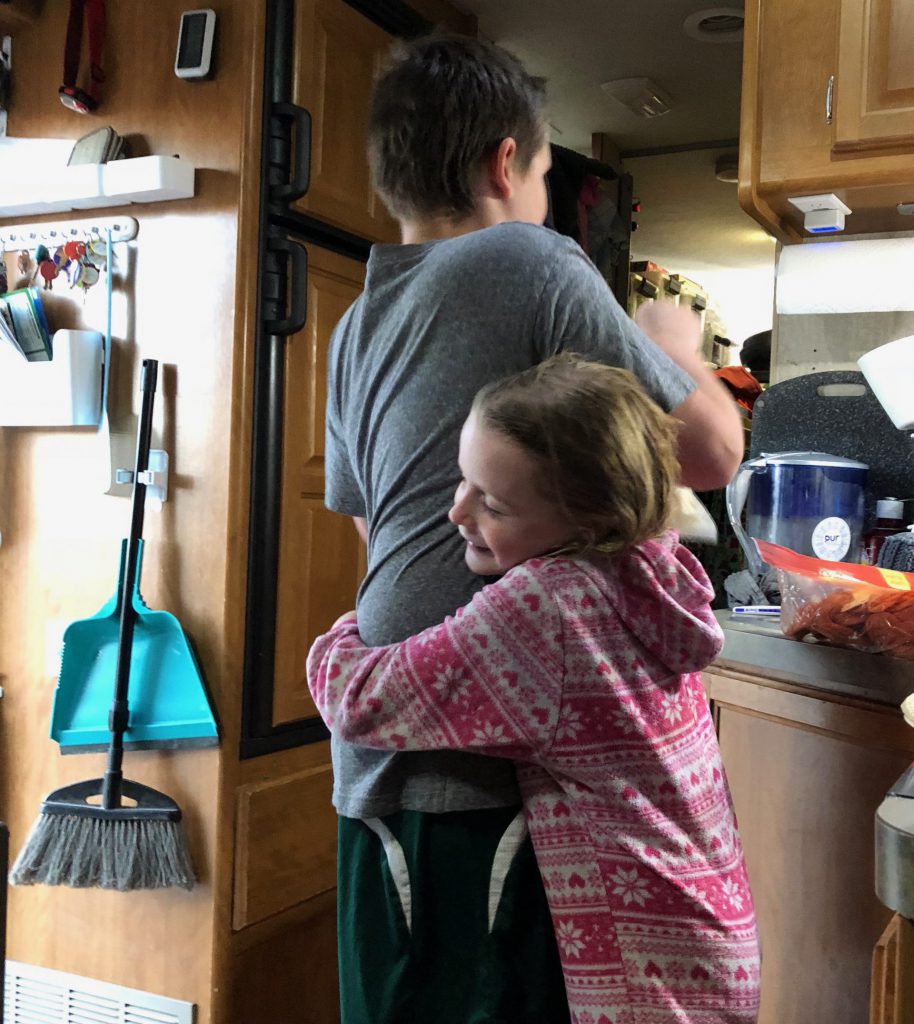 proud pizza maker.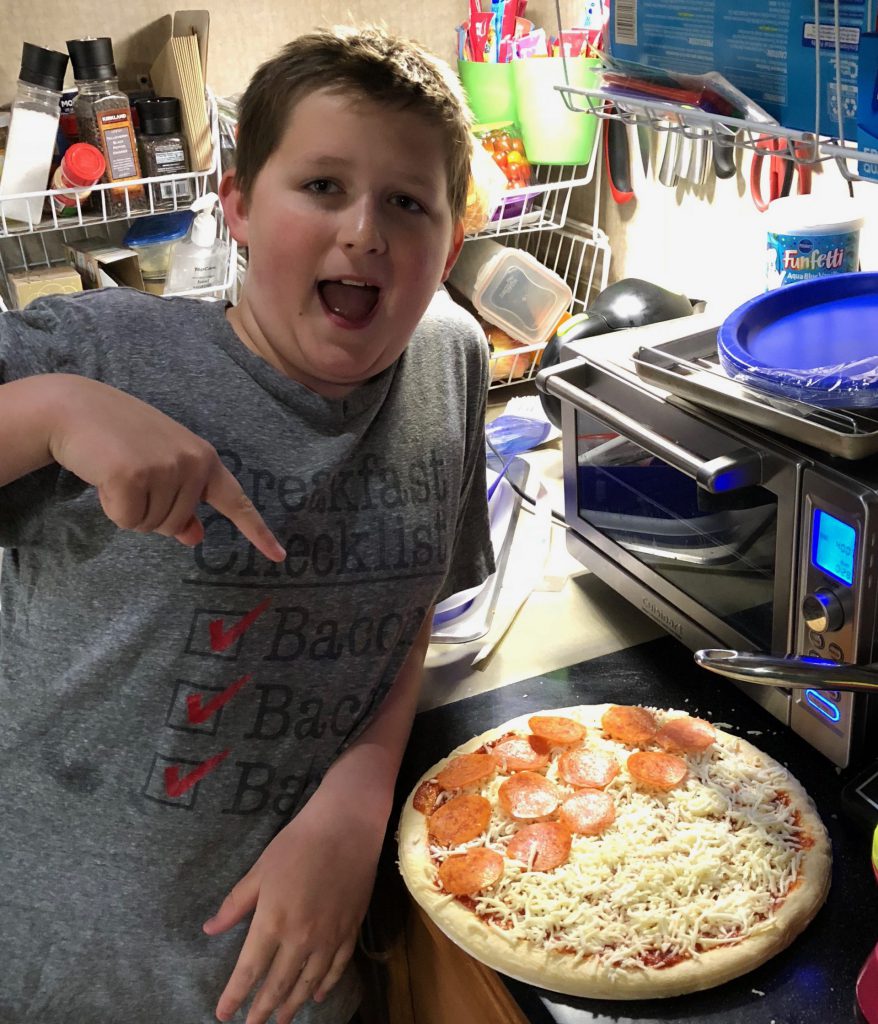 finally. it was cake time. i made isaac put on the official lidbom birthday sunglasses and the singing commenced.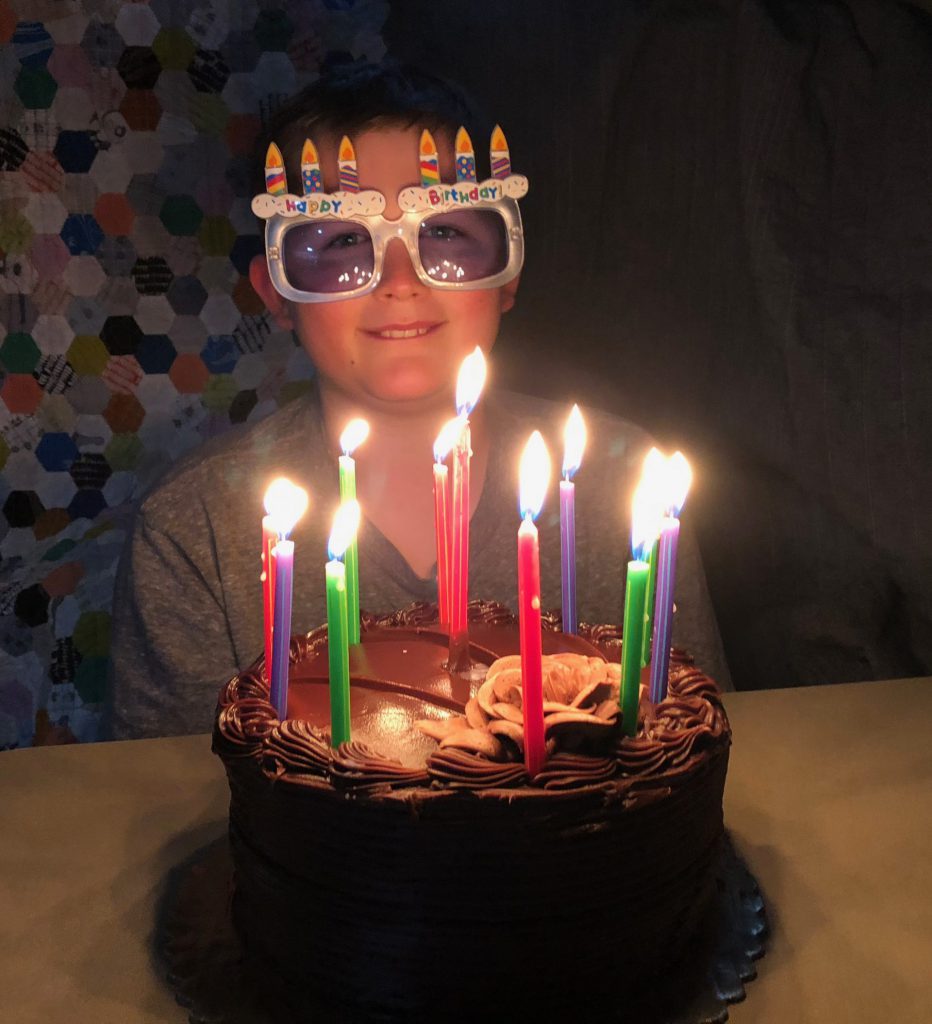 everyone devoured the cake, plus some bonus frosting we picked up after a bit of indecisiveness over which cake to get at the grocery store the night before…
this girl knows how to party. i'm not letting her go to college.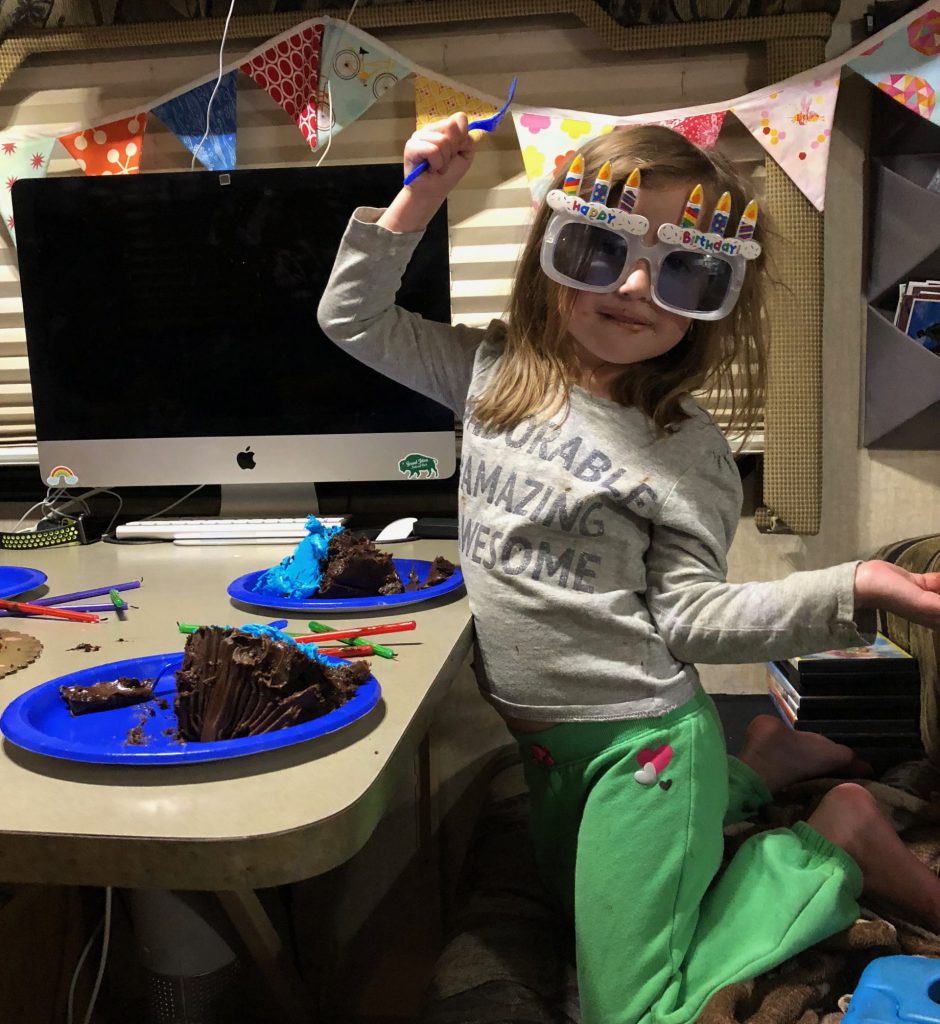 so that's the story. on to year twelve.