this might just be my fastest ever turnaround from doing a thing to posting about it.
this past weekend, we moved further north up the coast, to ocean city washington. it's not really near much of anything and there's a dead whale on the beach at our campground, so, well, we are mostly laying low. BUT. on labor day, derek was off, so we used the opportunity to head about an hour or so away, to lake quinault. it's kind of tucked at the intersection of olympic national forest, olympic national park, and the quinault indian reservation.
after we stopped at the visitor center, we wandered down to the lakeshore.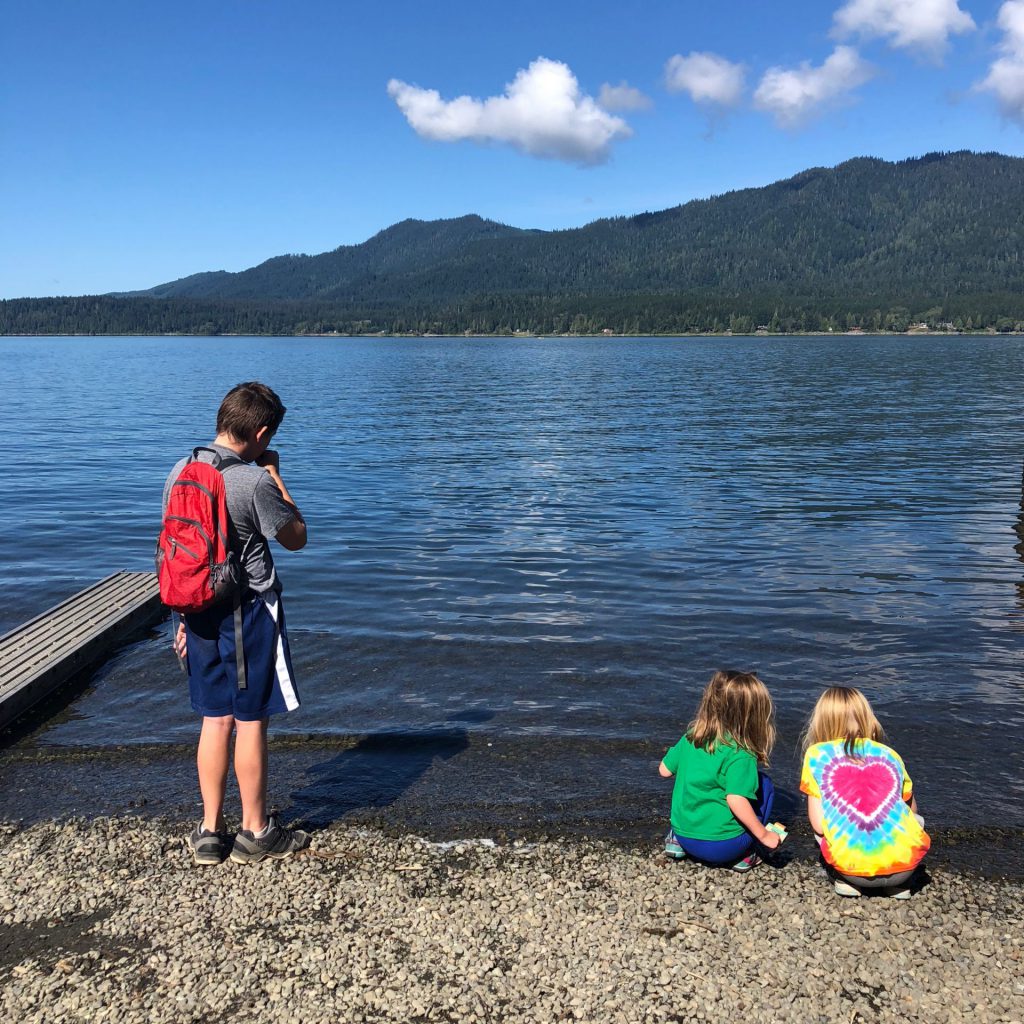 we quickly ascertained that we would like to kayak. so the boys loaded up in one boat.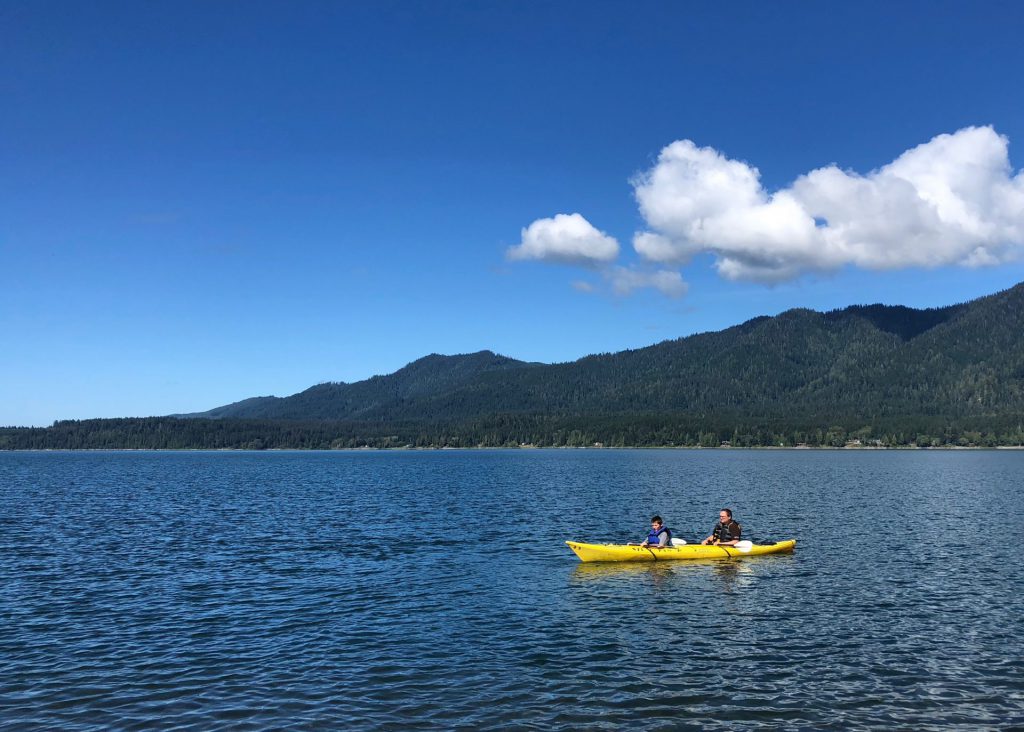 and these two piled in with me. as you can see, hazel was not crazy about kayaking. at first.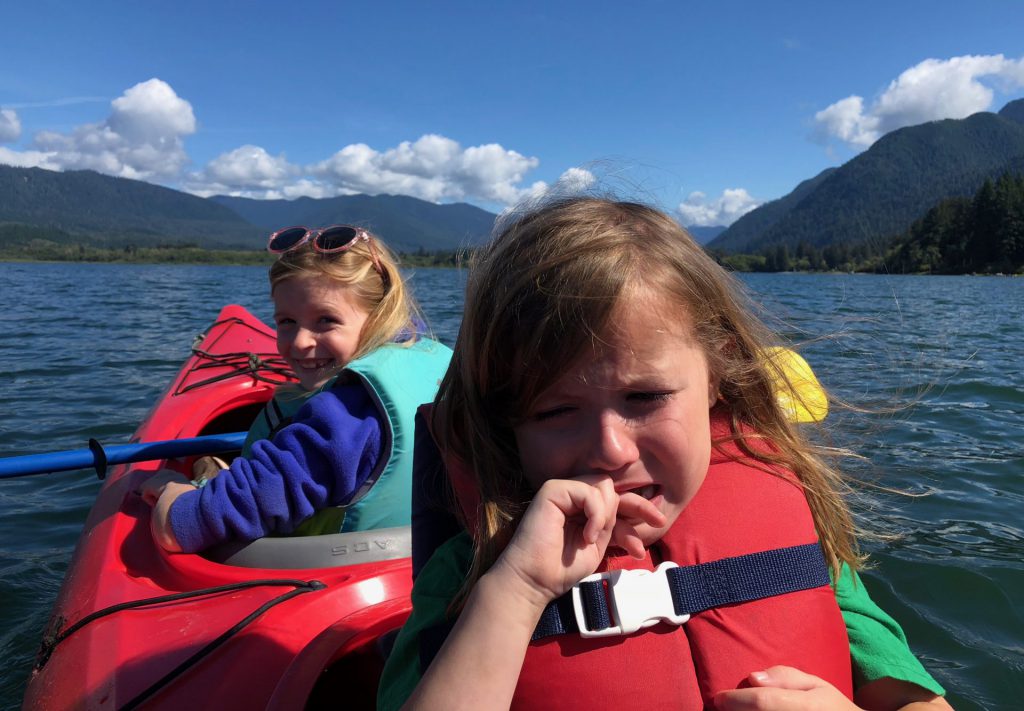 before we drifted far apart, i snapped a few pics of the boys.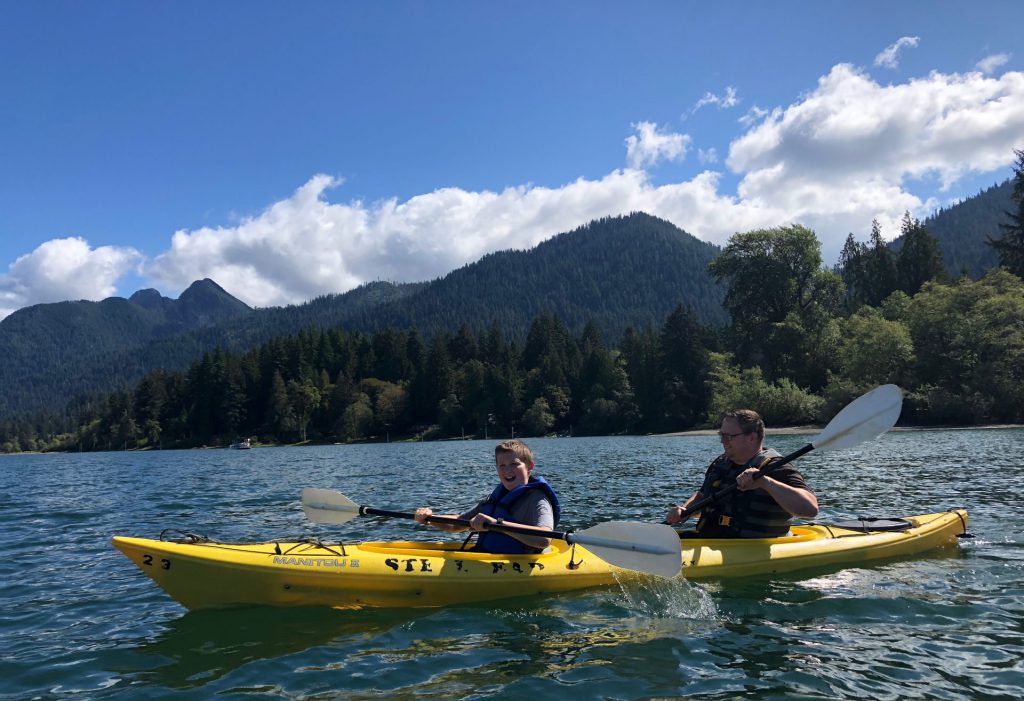 happy paddlers.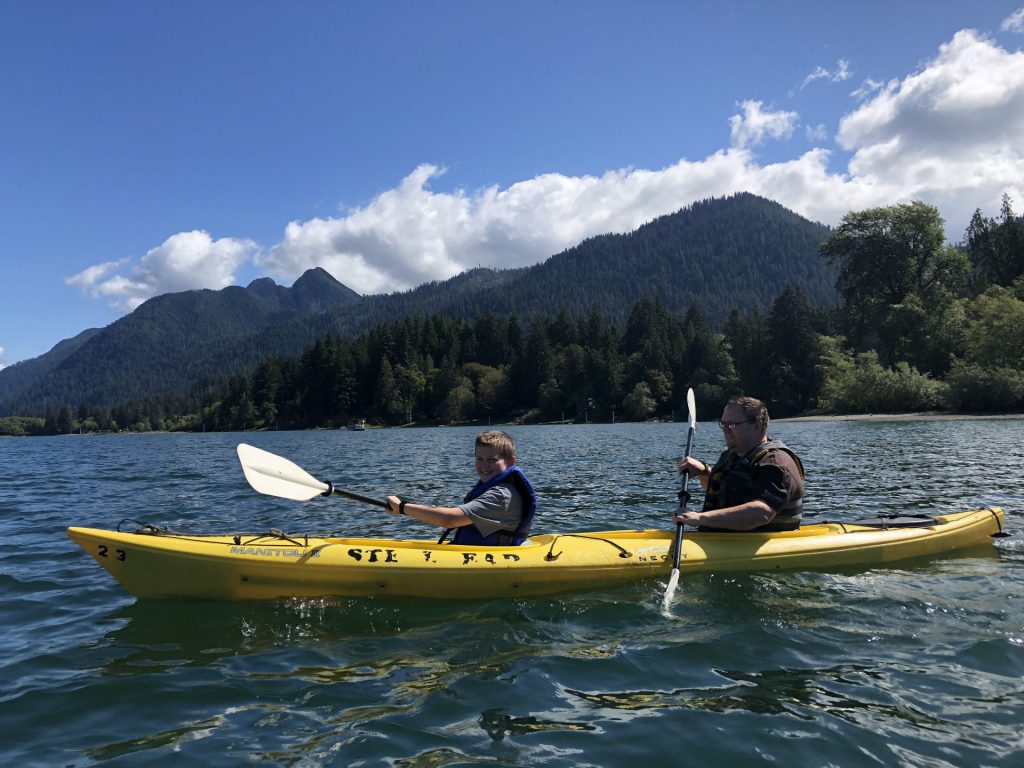 derek returned the favor for us.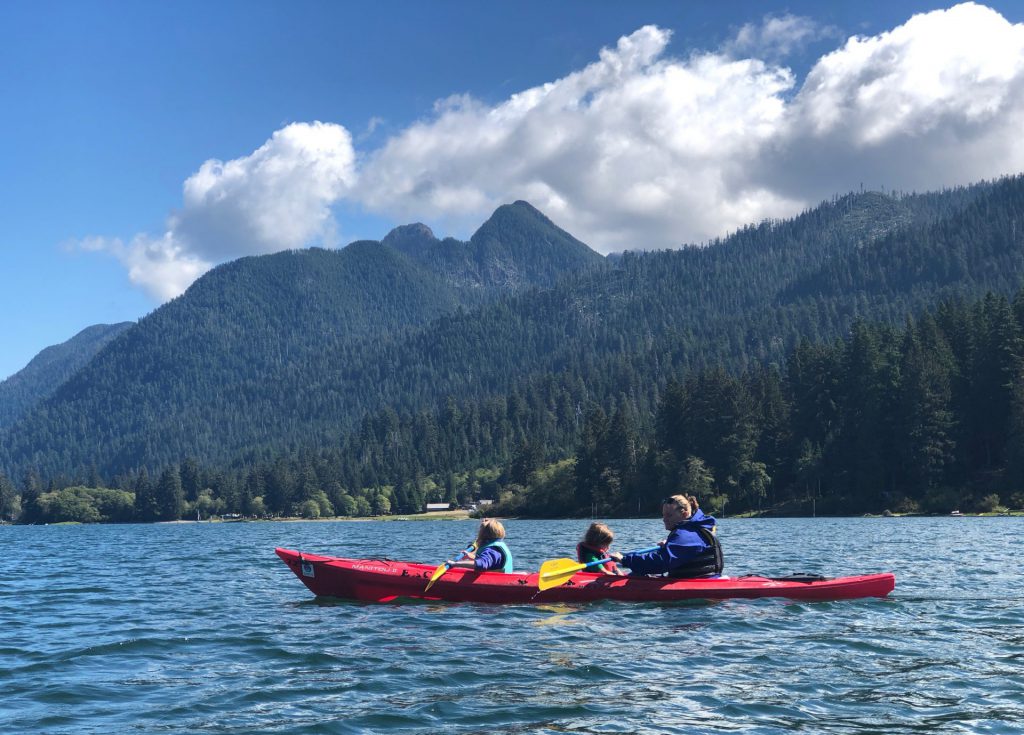 in case you were wondering, the scenery was beautiful.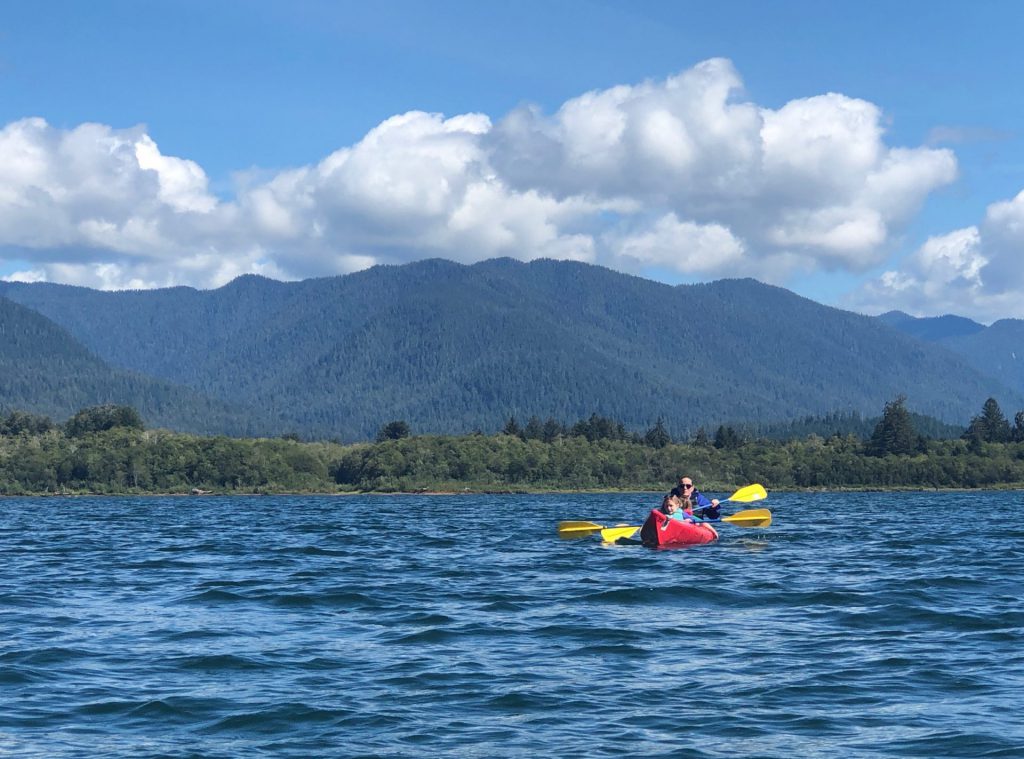 also, in case you were wondering, i didn't get much help paddling in my boat.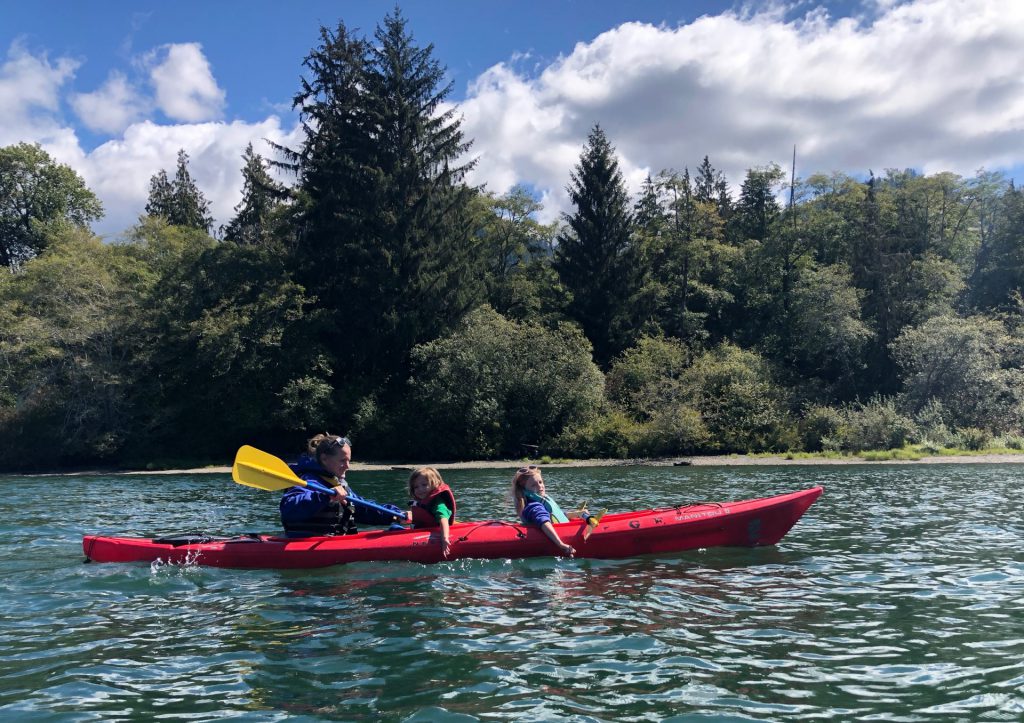 about halfway in, hazel perked up, perhaps realizing that we probably wouldn't fall in and drown.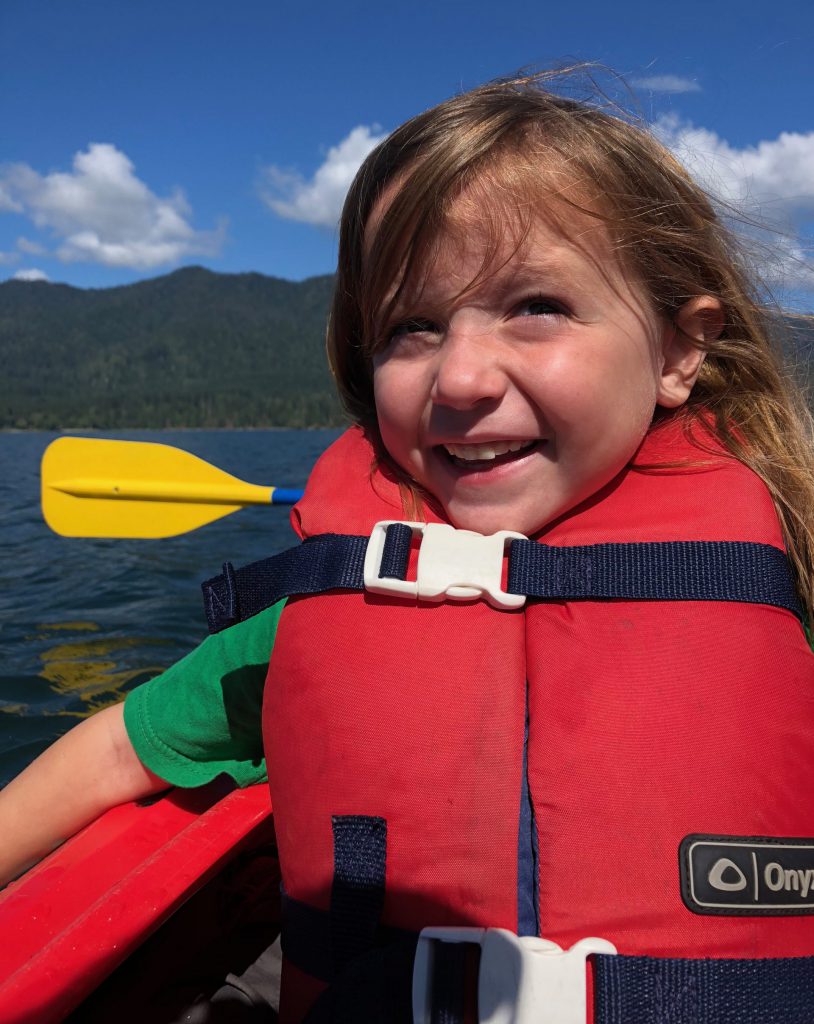 i can't complain about this view.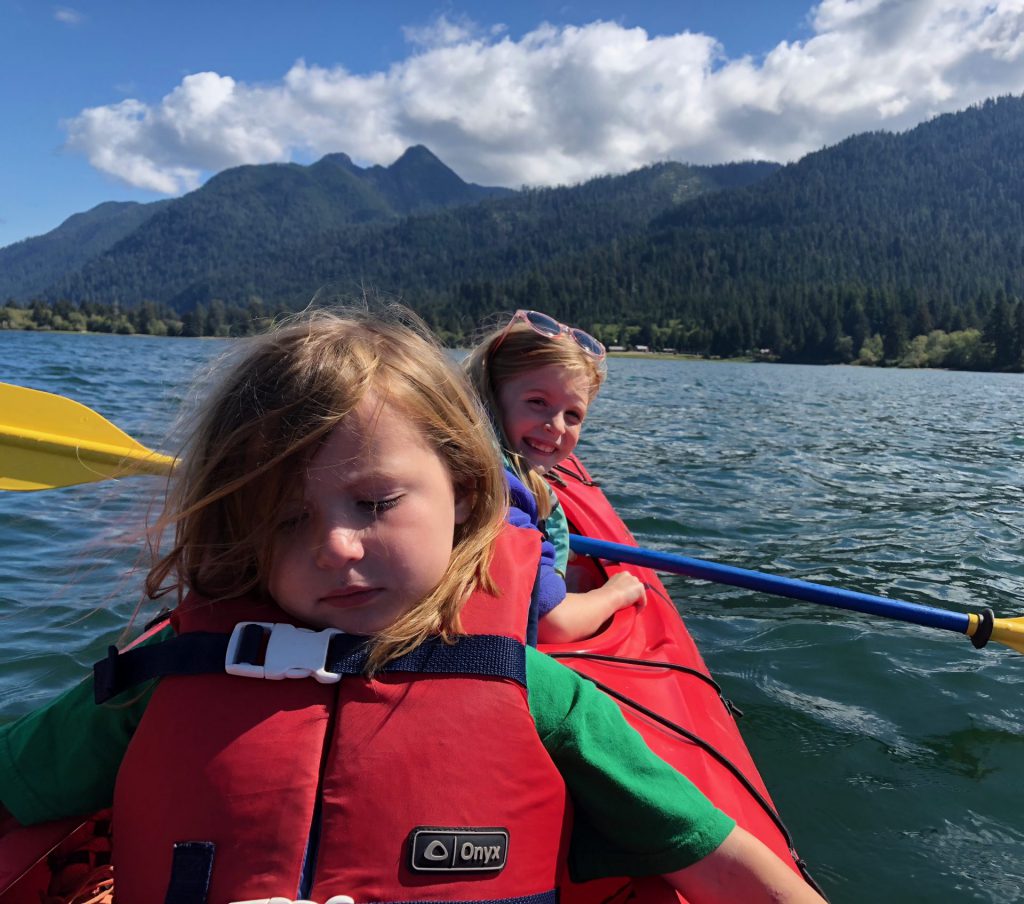 we DID make the mistake of starting out by going with the wind and slight current. so, the last half of our trip was a little more work, especially without the help of paddlers. but, we made it back, and headed up to the lodge to check out the gift shop. before we went in, we noticed that the view from the lodge seemed like something gramma would like, so we stopped for a picture.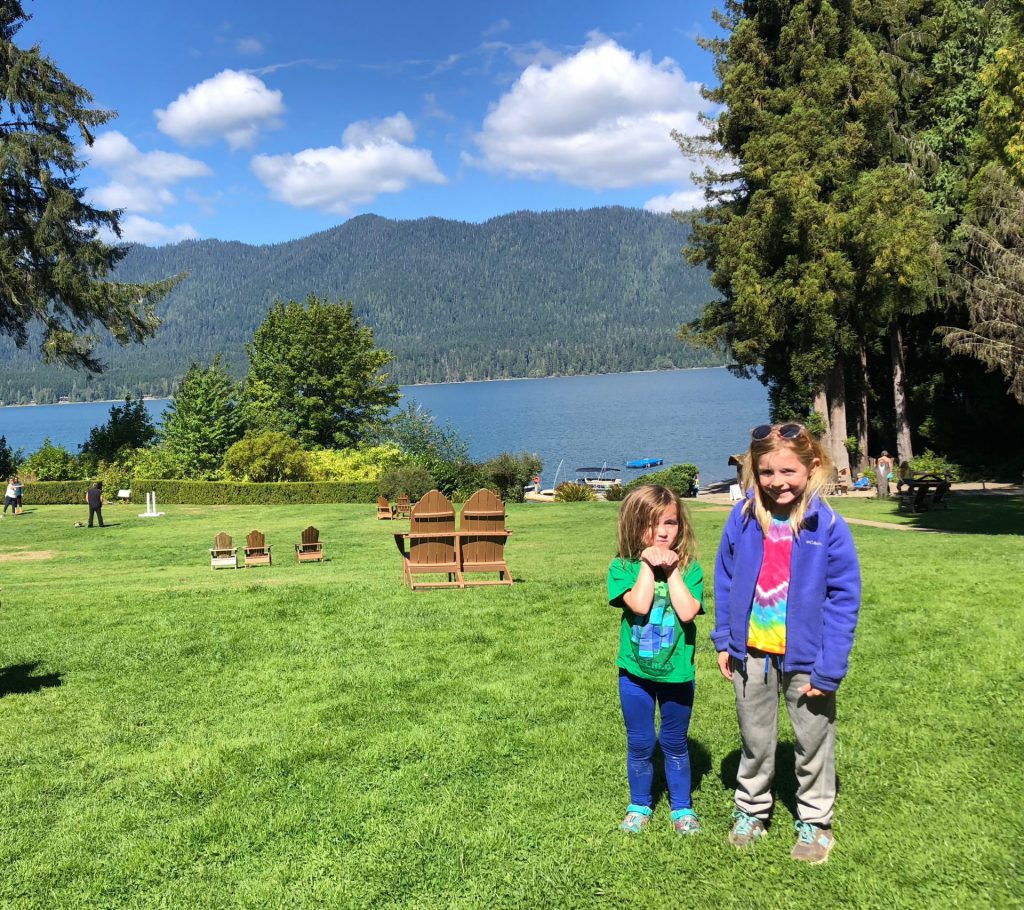 after the lodge, we scored some ice cream at a little general store.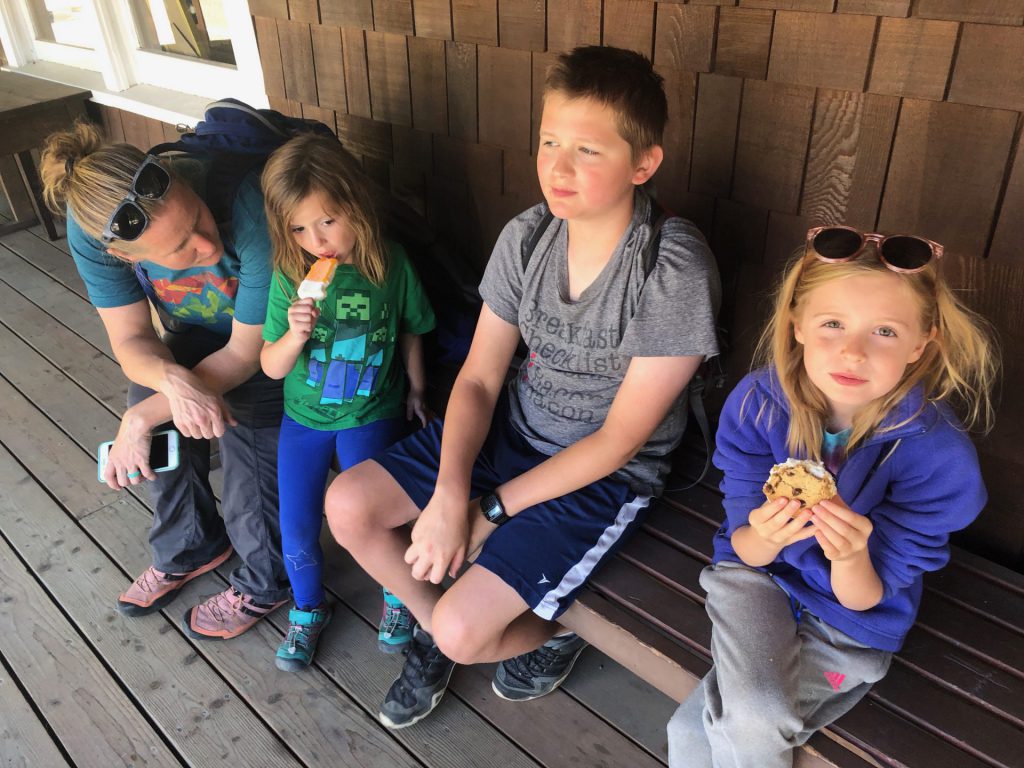 ice cream face hazel.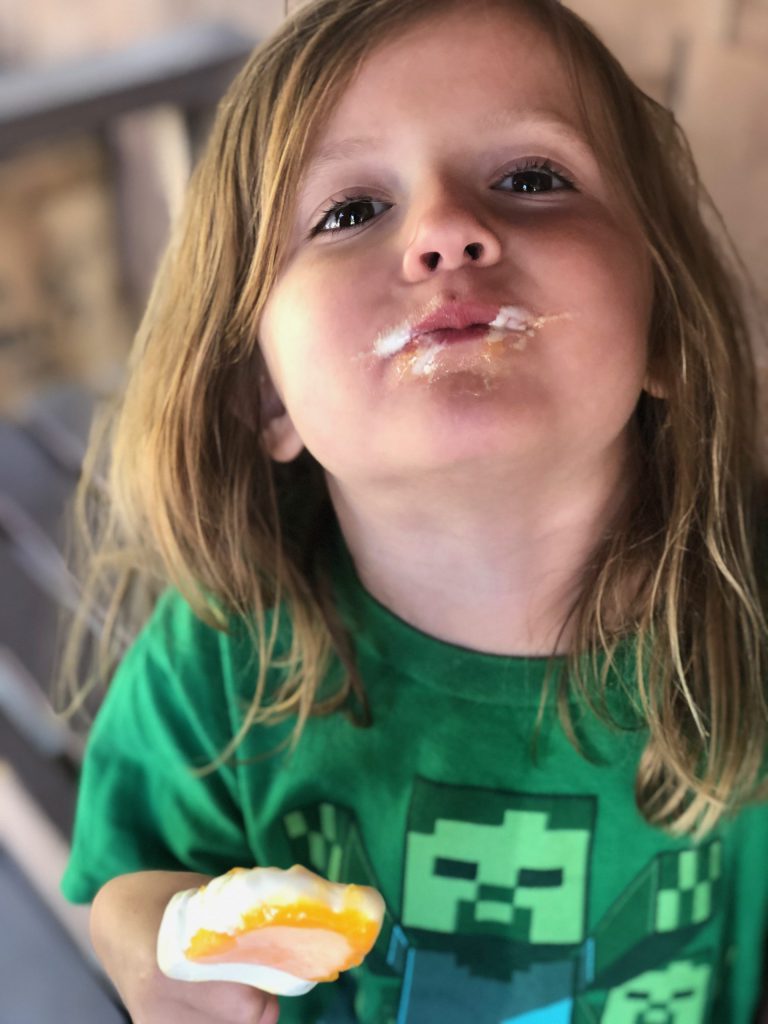 world's fastest ice cream eater.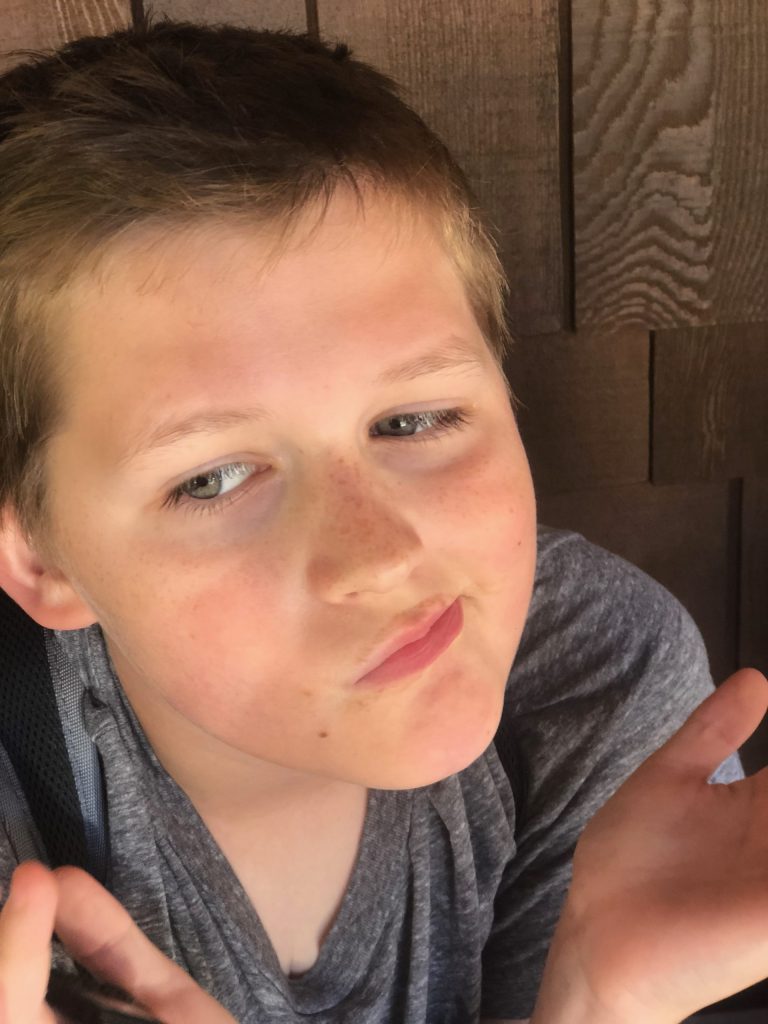 and then a bit of excitement when anna lost a tooth while biting into her ice cream sandwich. she immediately spit out the bite and her tooth fell through the slats of wood on the deck for future archaeologists to dig up and puzzle about.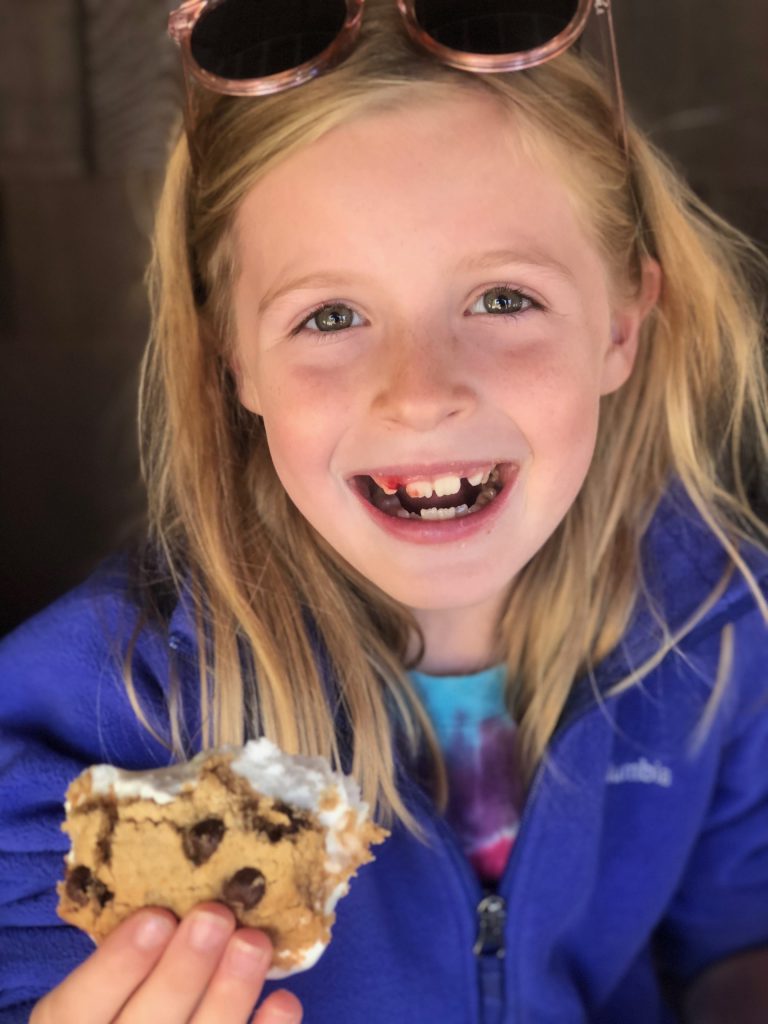 after our little kayaking adventure, we loaded up in the car for an "auto tour" around the lake. it wasn't super exciting, but there were a few cool stops, i guess. this waterfall was one of them. i managed to get a pic with no other folks in it, with some generous cropping and perfect angle finding…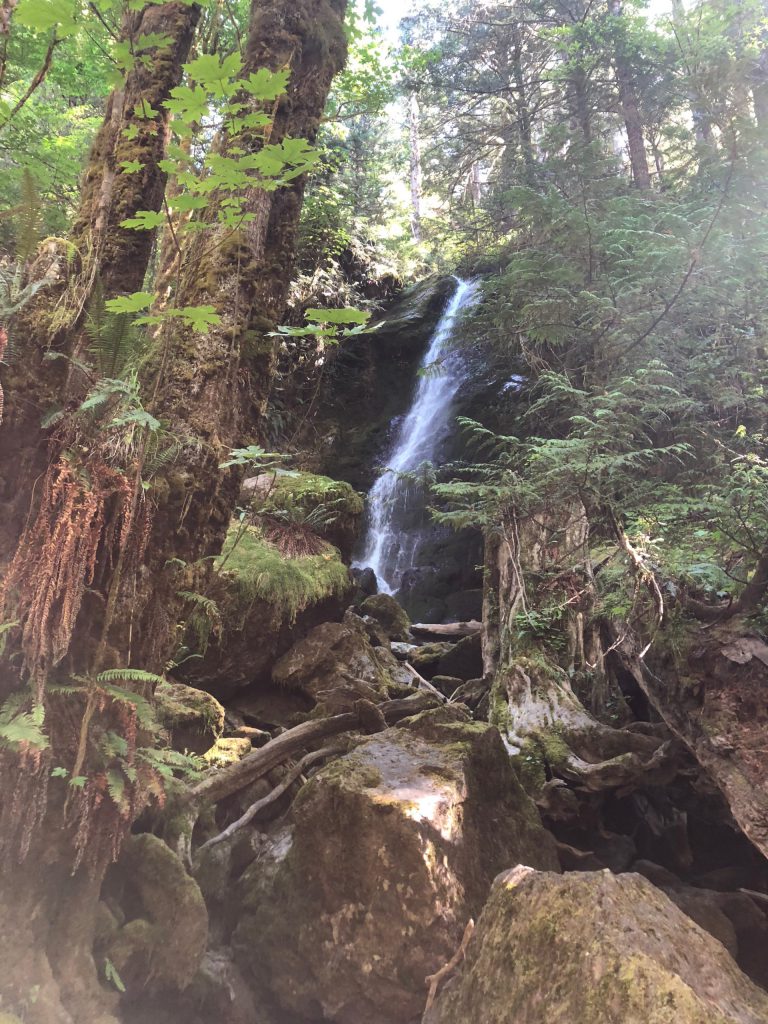 but for most of the time we stood out there, this super obnoxious family occupied the rocks below the waterfall, each taking a turn climbing up for a pic, then leisurely assembling for a group shot, despite the group of people standing around waiting to get an unblemished photo of the falls. i literally took this pic after five or so minutes of waiting for them. i finally gave up.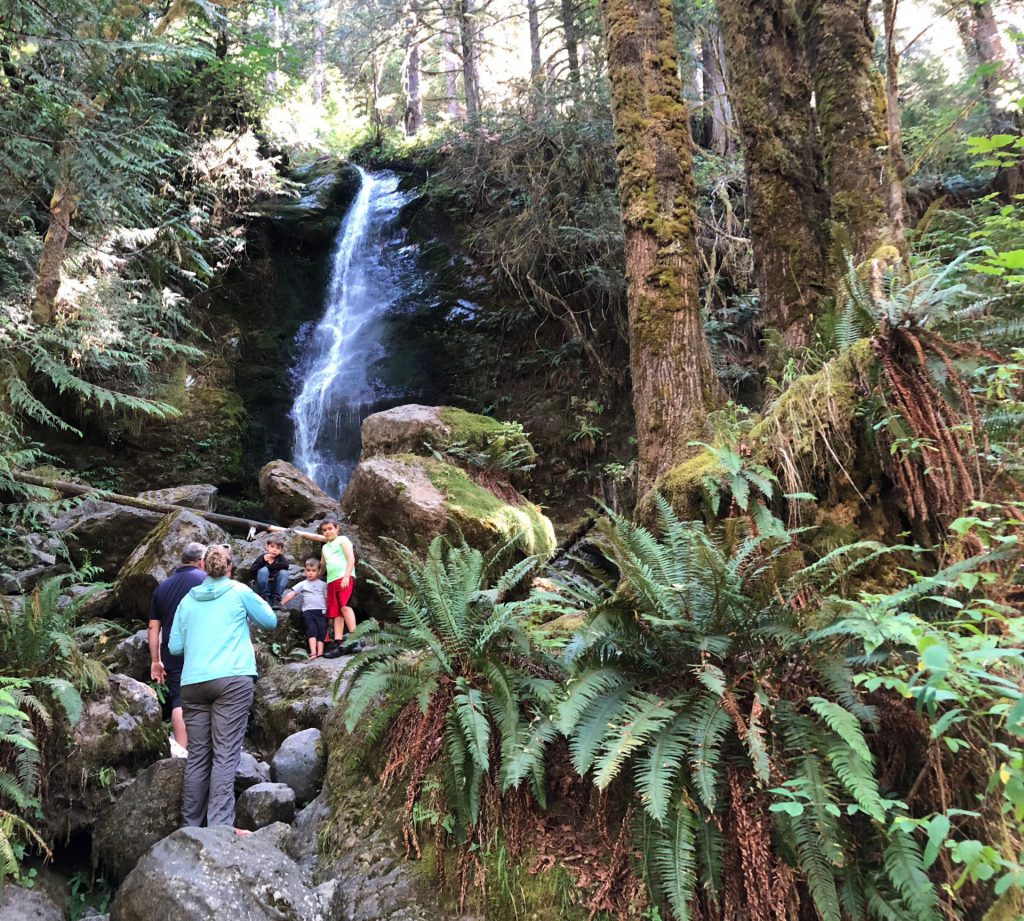 we piled back into the car and continued around the lake. we eventually crossed over into what is technically olympic national park, making it our 27th national park on the lidbom rambling road show adventure.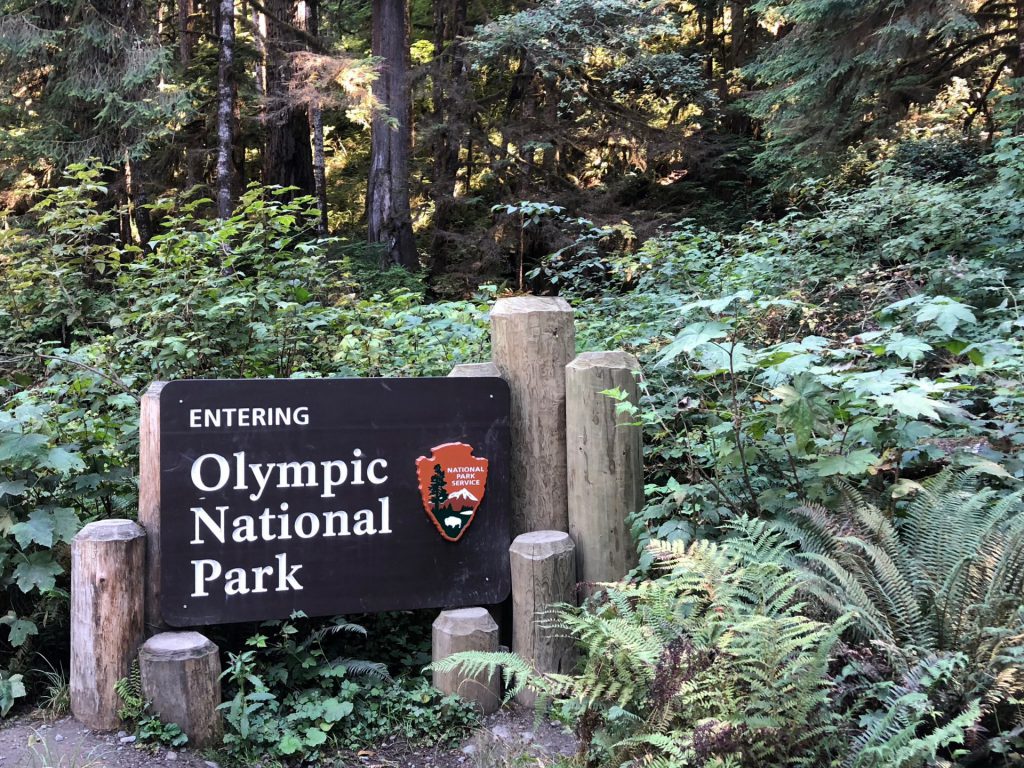 there was also another waterfall at the sign, so we hopped out to get a pic while there were no other folks around. and by we, i mean me and derek. the kids were over it.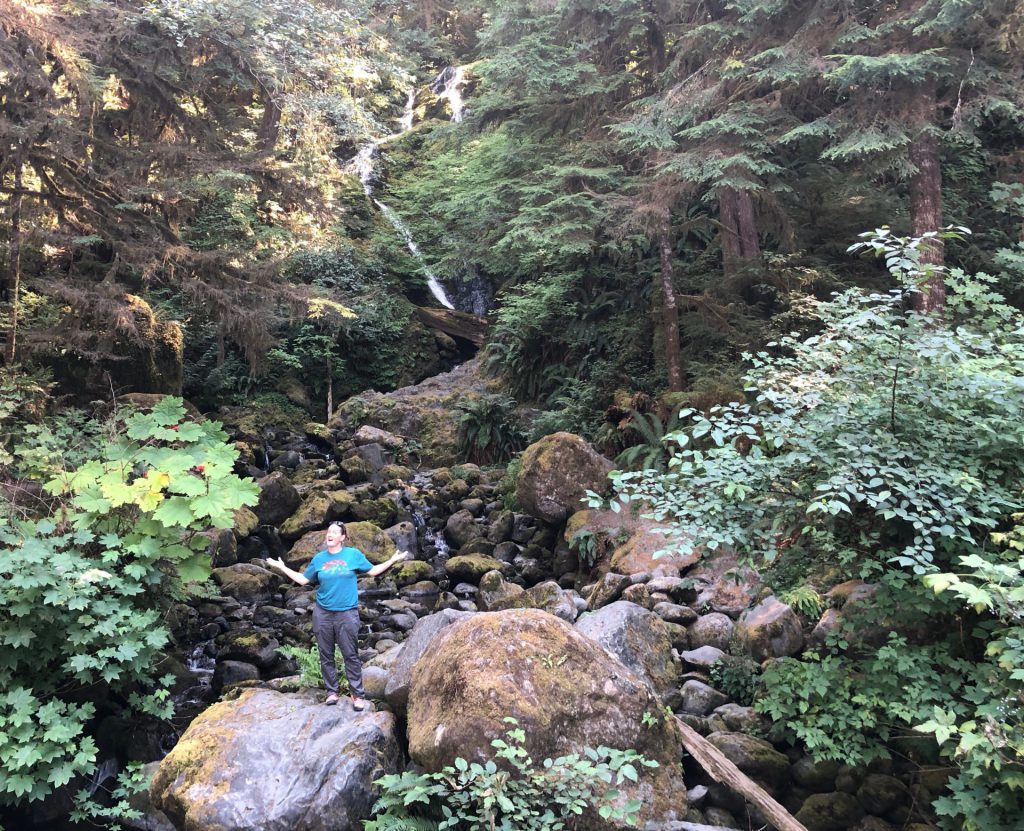 anyhoo. the rest of the way around the lake was cool, with moss covered tall tall trees, but having come from the redwoods and sequoias, we sort of took it for granted. and then. we came back to the camper.