(warning. prepare yourself for a barrage of blog posts. i've got a lot of catching up to do.)
when i last posted, we had just arrived in ocean city, washington. we only really had one main adventure while we were there, which was traveling into the closest corner of olympic national park and doing a bit of kayaking on lake quinault. other than that, we laid pretty low.
our campground had a path that lead straight out to the beach, which sounded pretty cool at first, so we went to check it out.

the beach turned out to be cold and windy and a bit brutal, but someone left behind a cool driftwood teepee, so that was cool, i guess.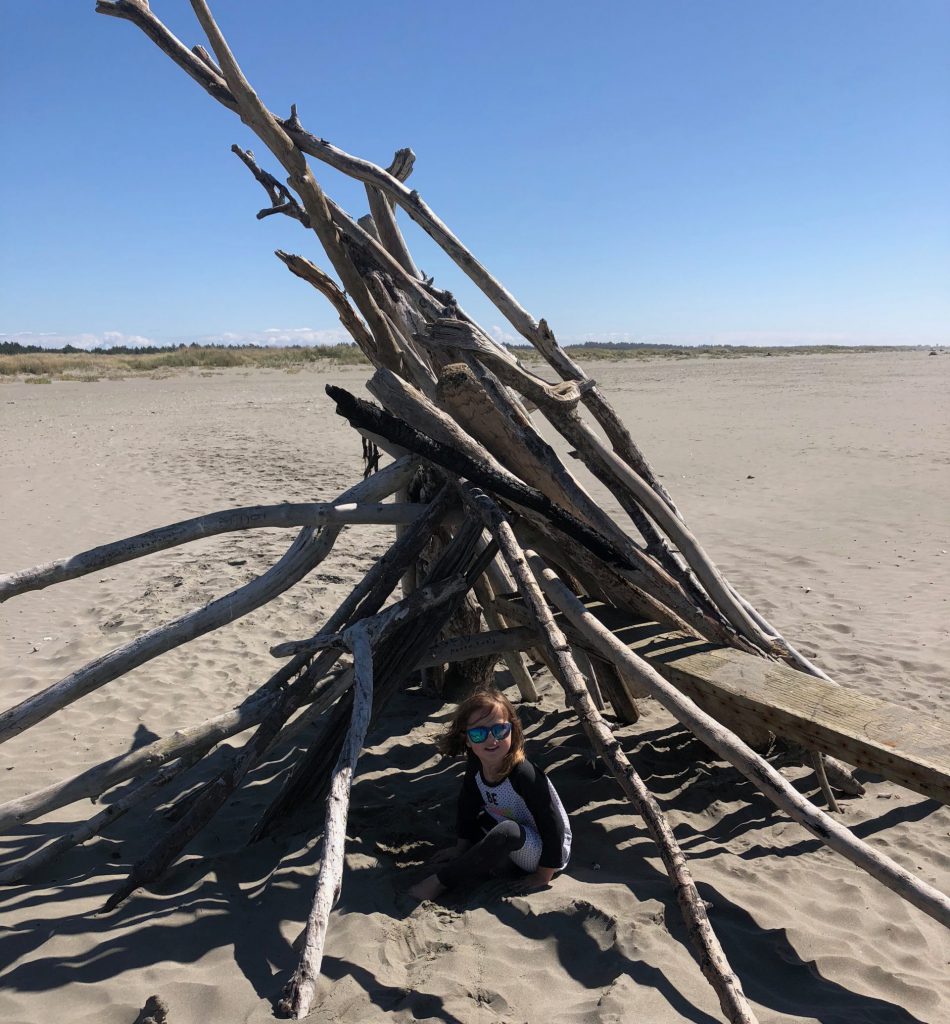 but, also present at our beach front location, was a dead, rotting, washed up whale carcass. it was pretty sad, but mostly gross. and we were sure to stay up wind from it. a wee bit of internet research told us that i likely had gotten tangled in some crab pot lines and died and had washed up a week or so before we arrived.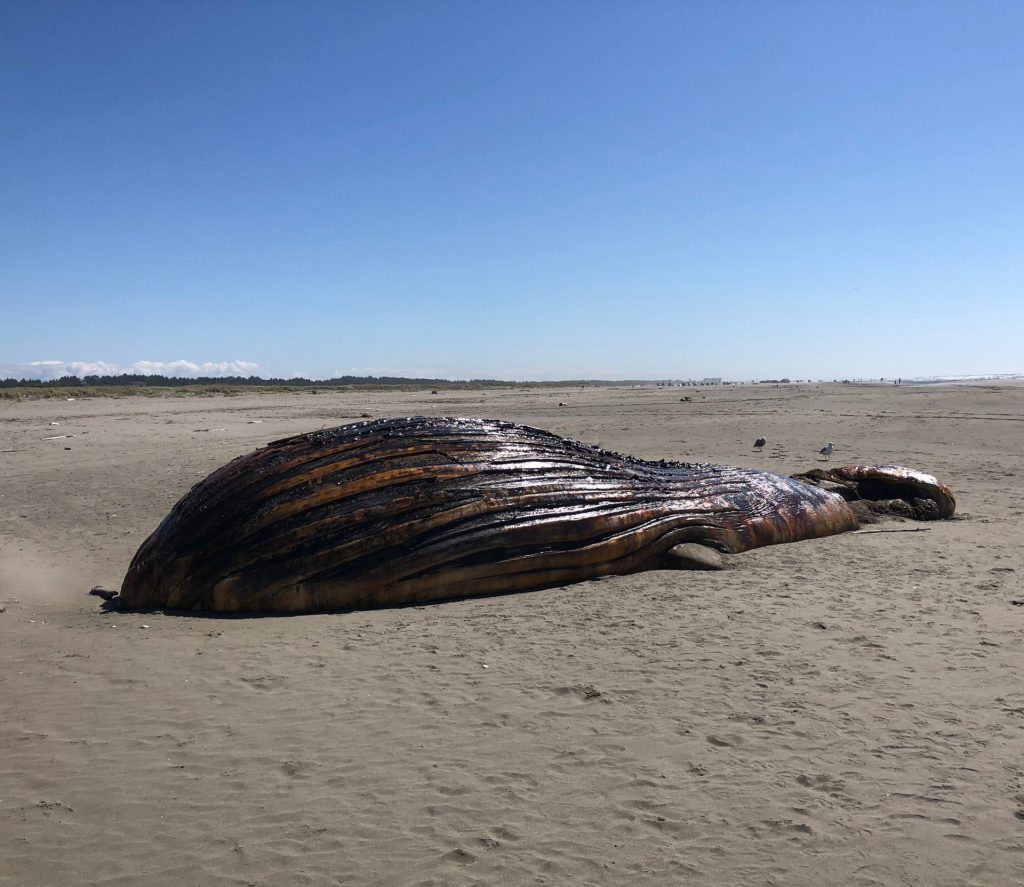 we played for a bit, but the cold and wind finally forced us back to camp. and as it turns out, this was our only beach visit.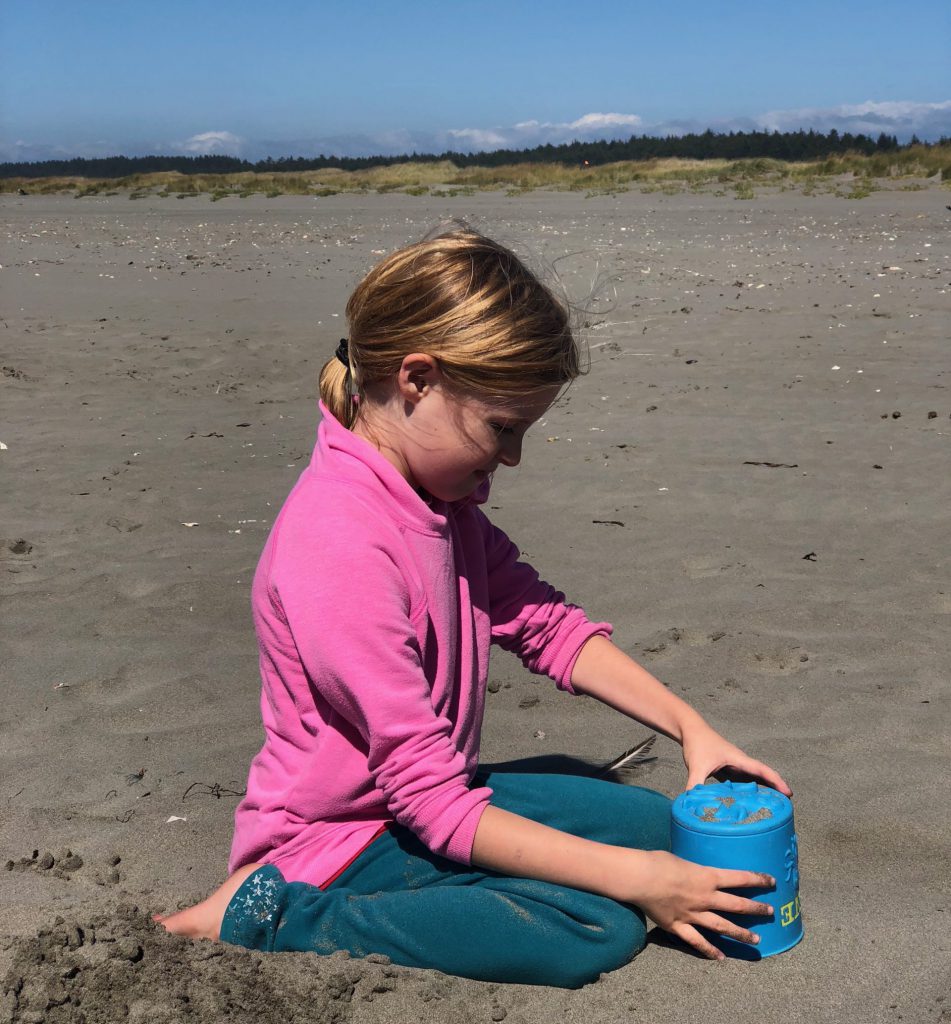 while we were at this boring campground in the middle of nowhere, i managed to bind our friend jenn's quilt. she did the cutting and piecing all by hand. then handed it off to me for quilting and binding.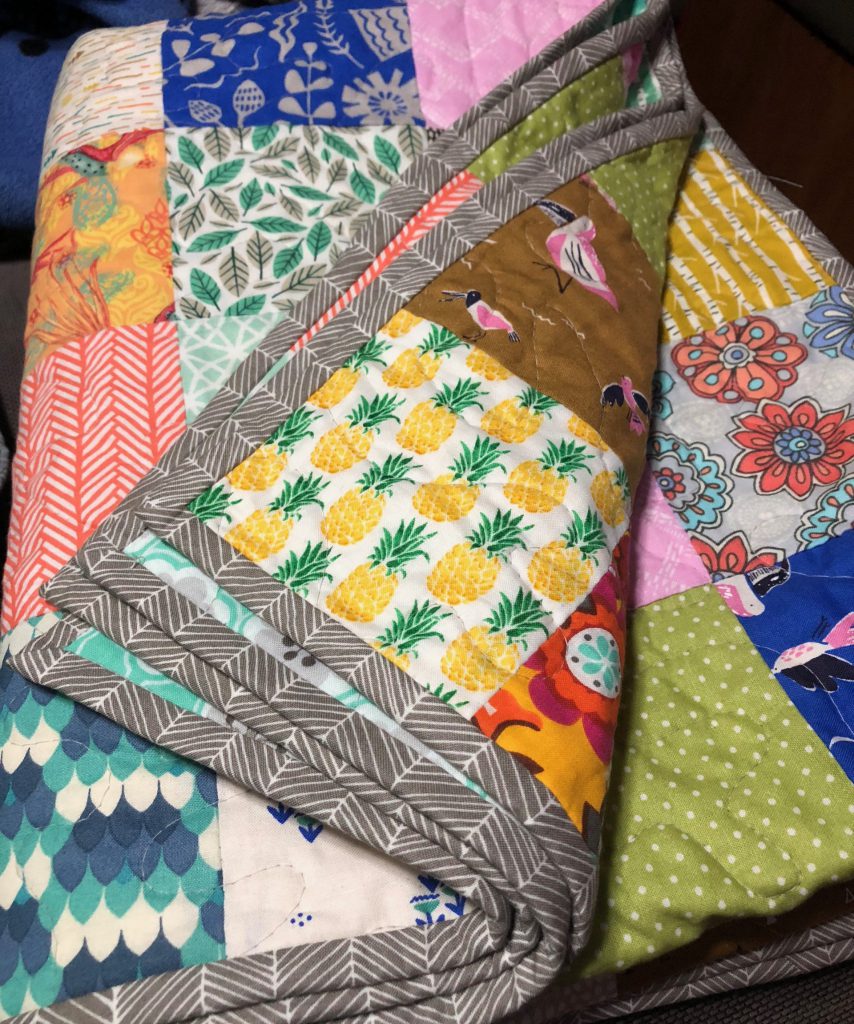 finally, aside from school and general boringness, i did make a trip to aberdeen to do a bit of thrifting. while i was there, i realized i was only blocks away from the kurt cobain memorial park. i wasn't much of a nirvana fan growing up, but their music was such a huge part of my high school soundtrack, i figured i should probably check it out.
it really wasn't much. a few little statues and plaques at the end of a street that dead ends at the river.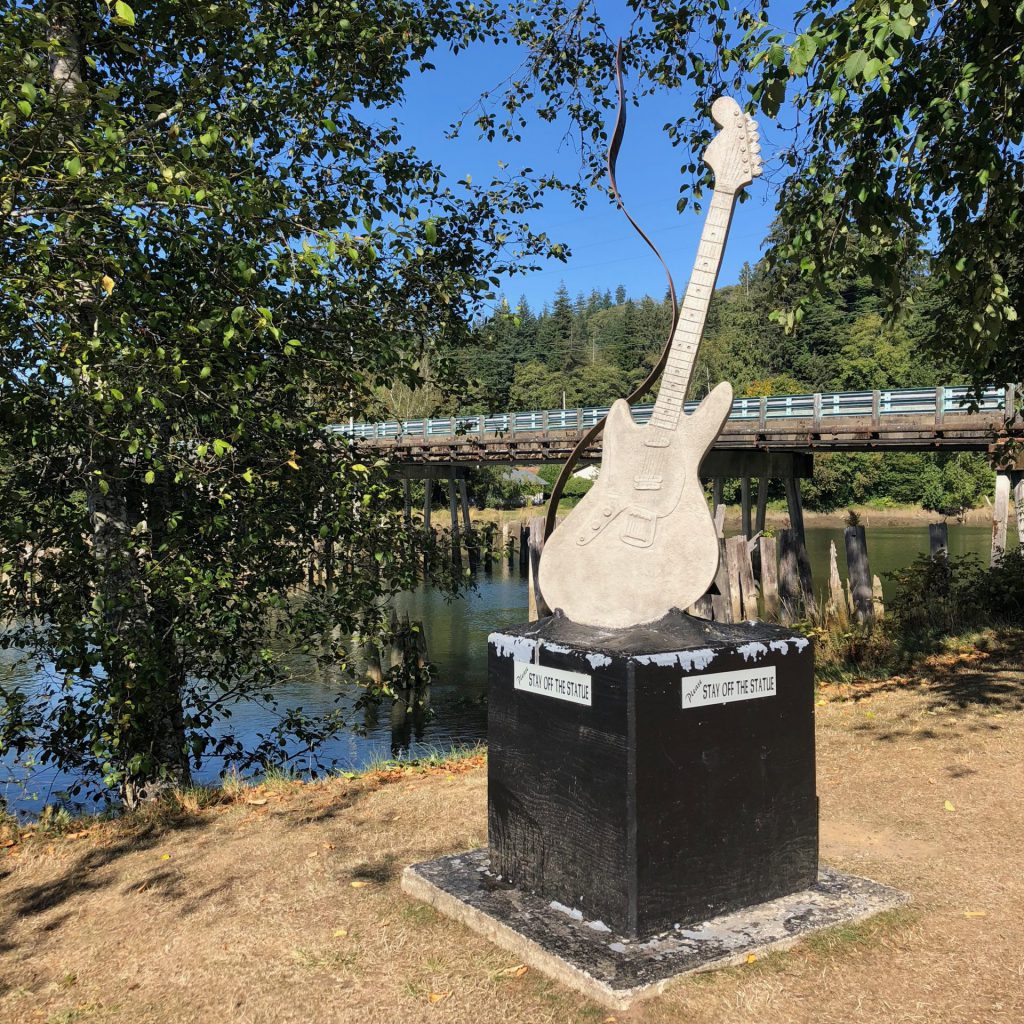 i wandered under the bridge nearby, where folks had graffitied up their tributes. i guess kurt/nirvana used to hang out here a lot, back in their garage band days.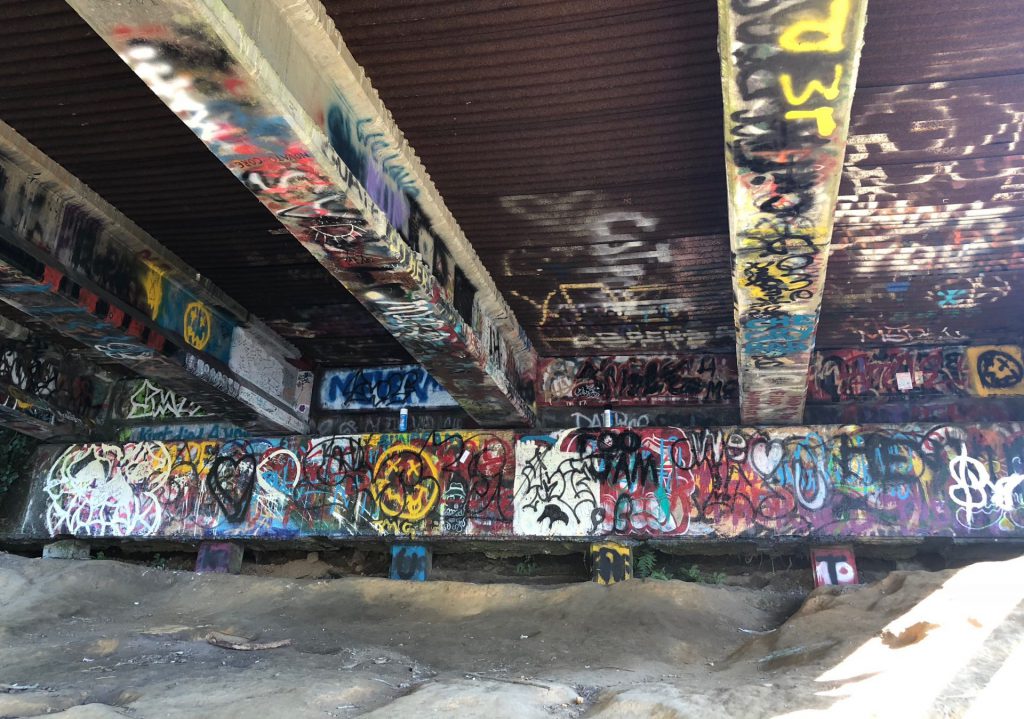 the last album, released after kurt's death, was entitled "from the muddy banks of the wishkah"… (that's this river).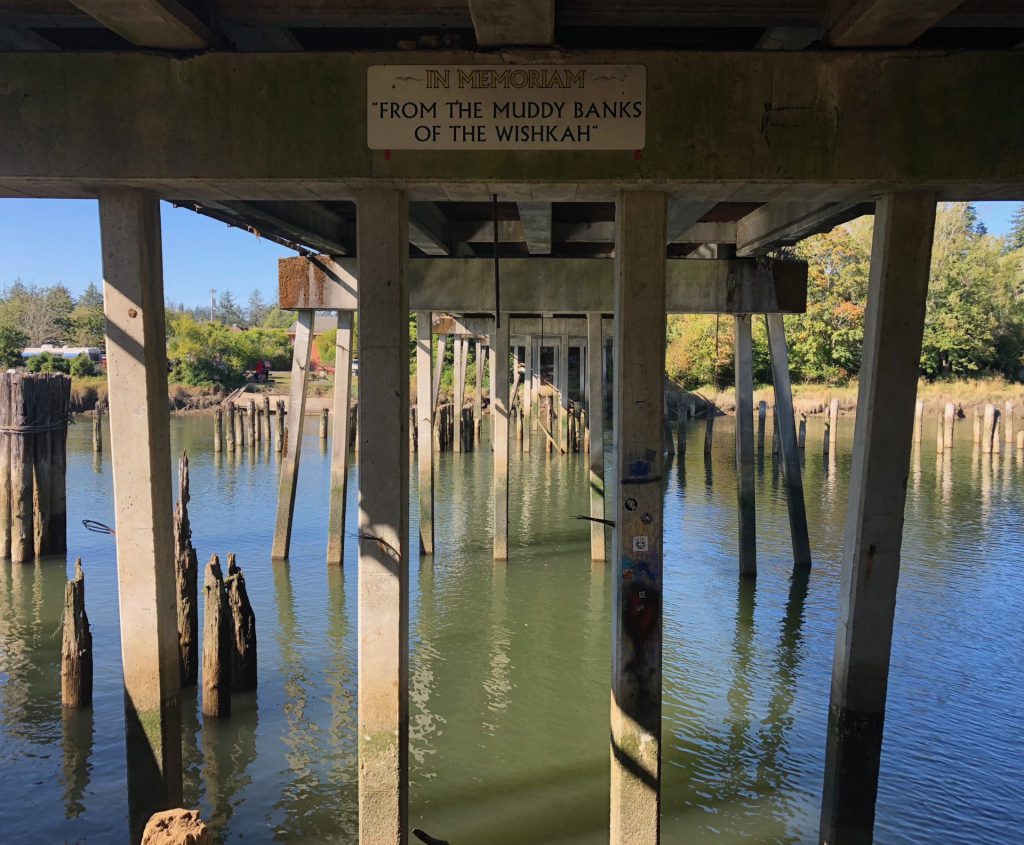 kurt quotes. he was a complicated dude. and there's lots of controversy surrounding his death.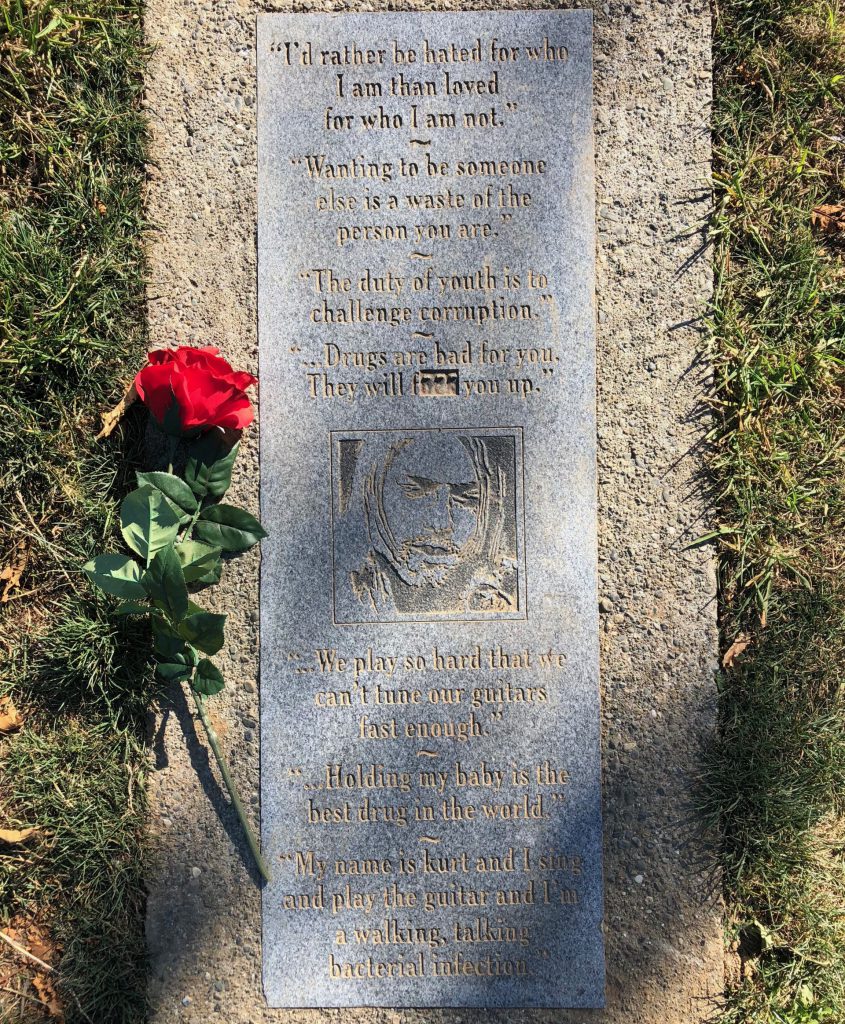 there was very little parking to be had and i'm sure it's super annoying to the folks that live on that street. the house at the end, which was super cute and inviting, had this pretty hilarious sign posted out front.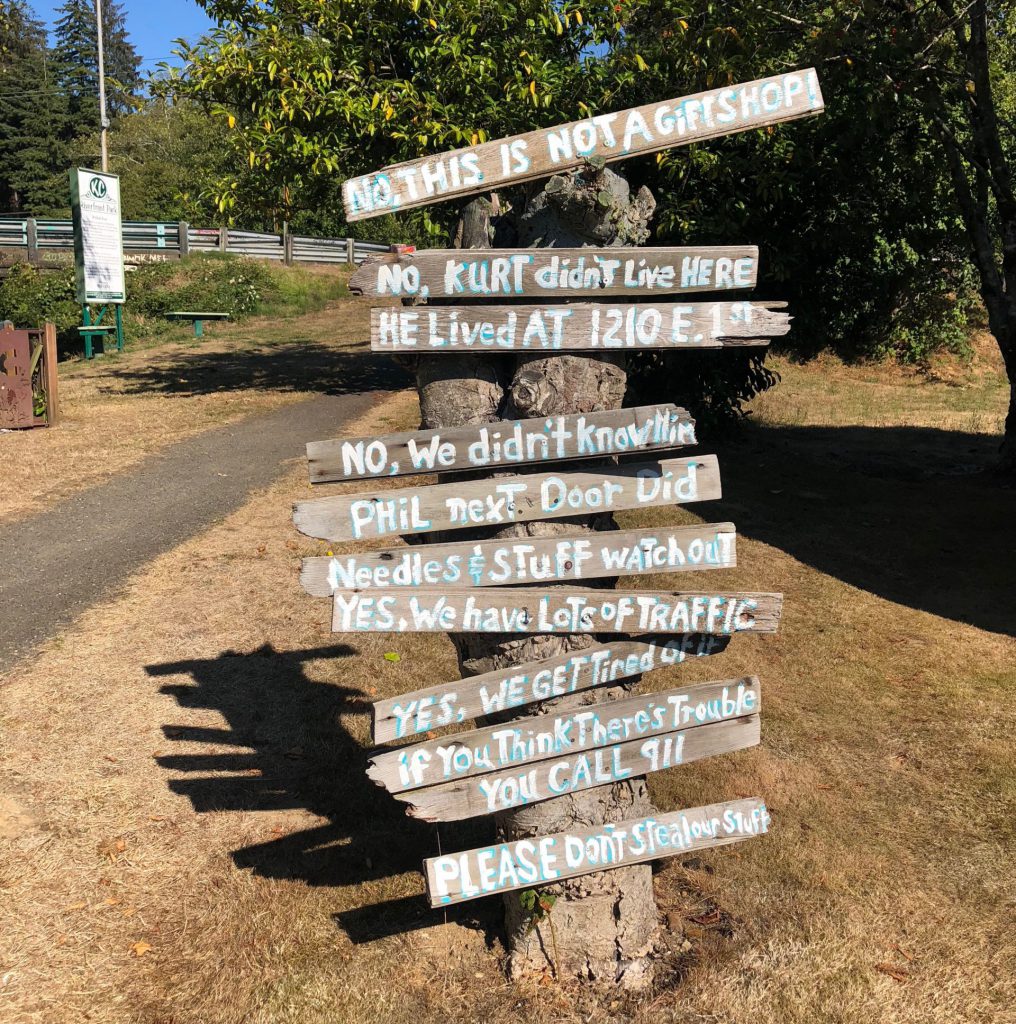 anyhoooo… i'm glad i didn't make a dedicated trip to the site, because it really wasn't much, but it made for a good stop while i was in the area.
and. a bit of housekeeping. our campsite had two washers and dryers, so we went off site to get our laundry done. the kids never mind this task. i wonder why.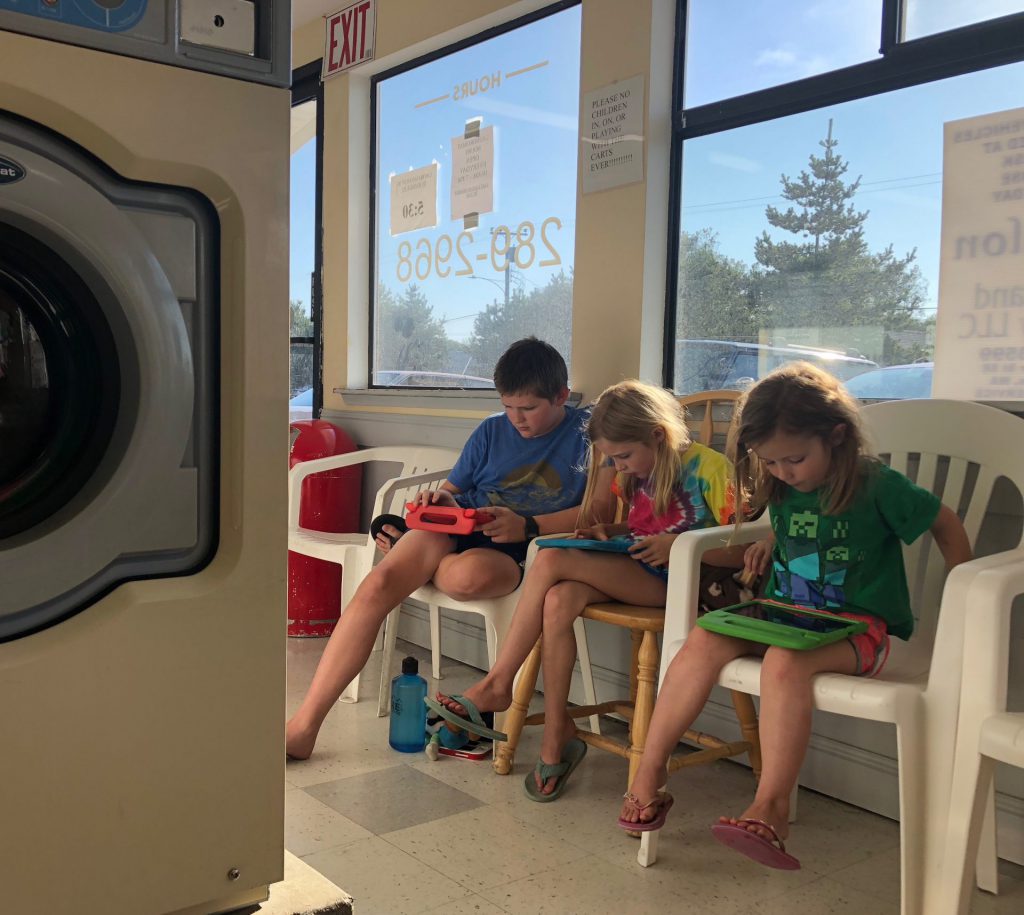 lastly…. some downtime stuff.
notes from anna.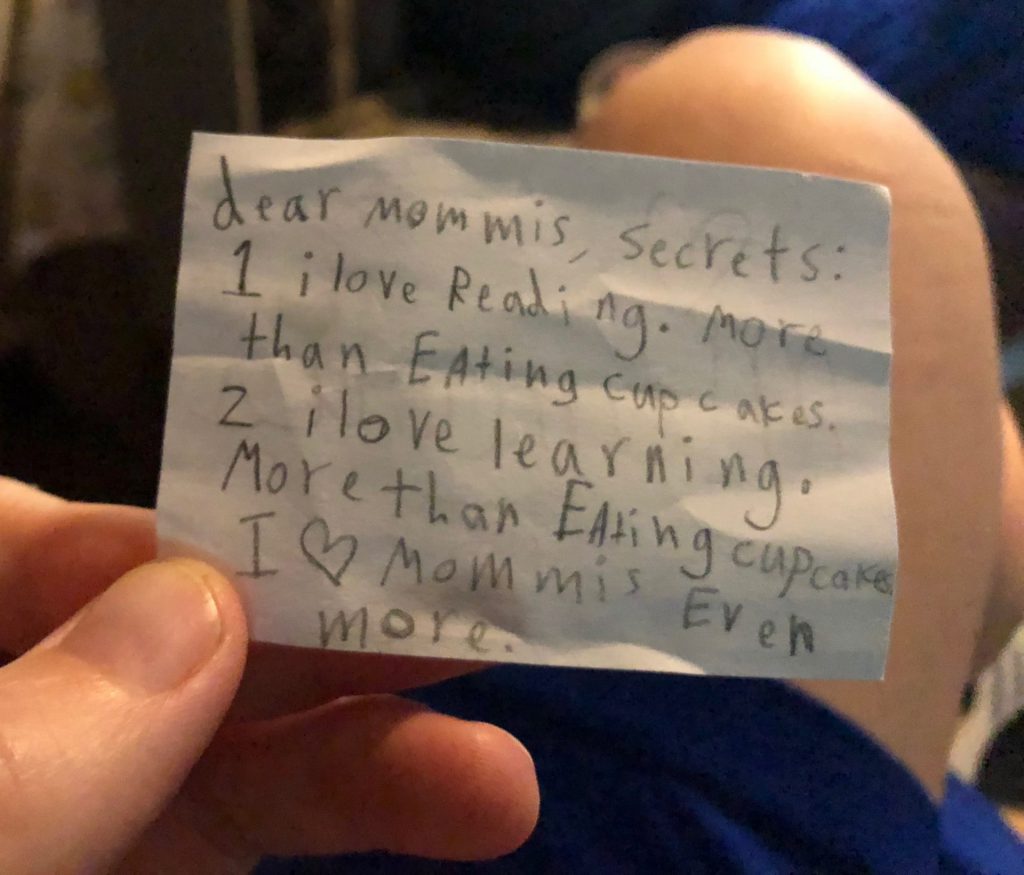 a salmon infographic by anna.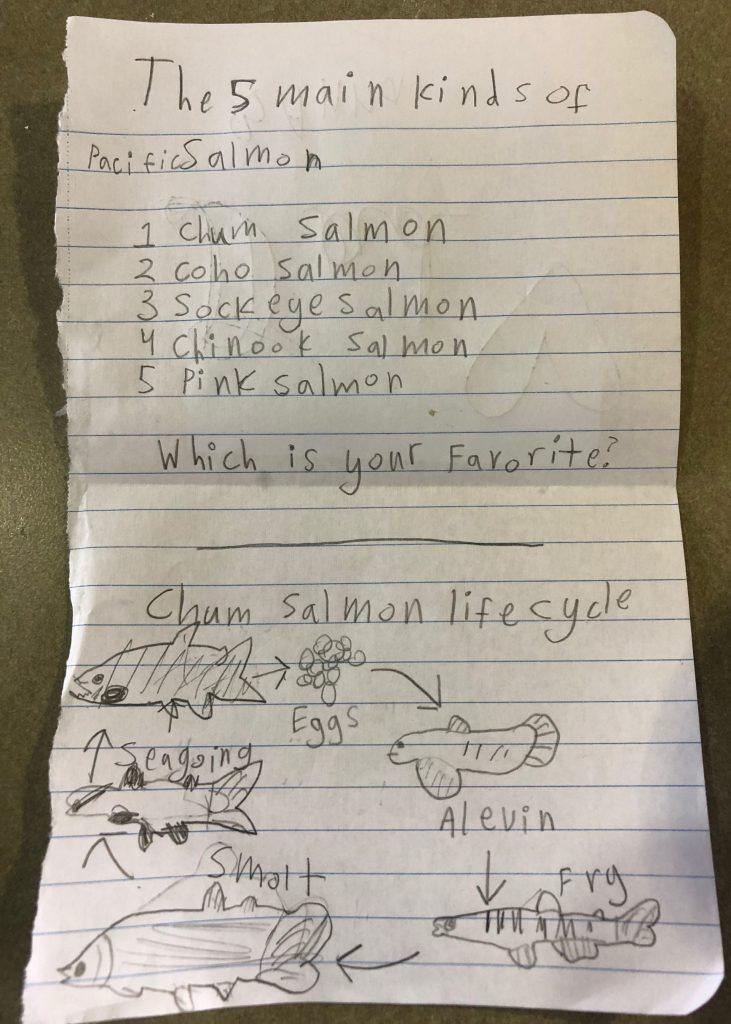 homeschool in the rec lodge. while derek had an interview. 🙂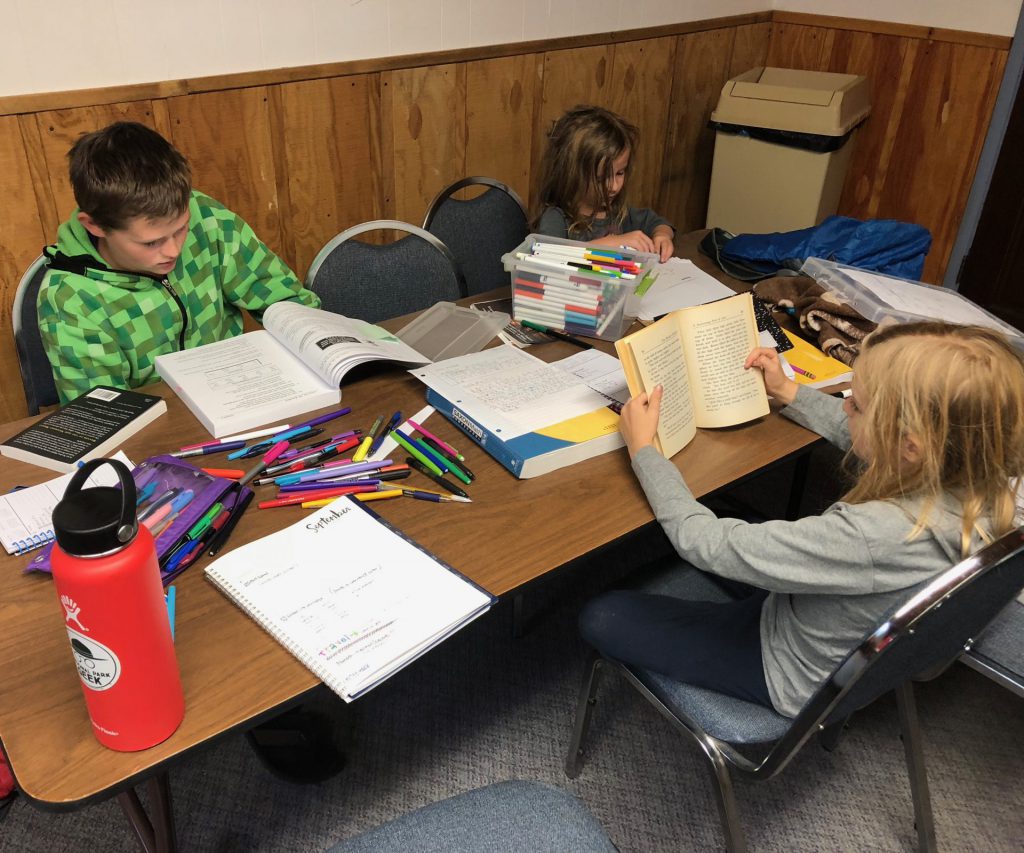 and. some photography practice for the annababy.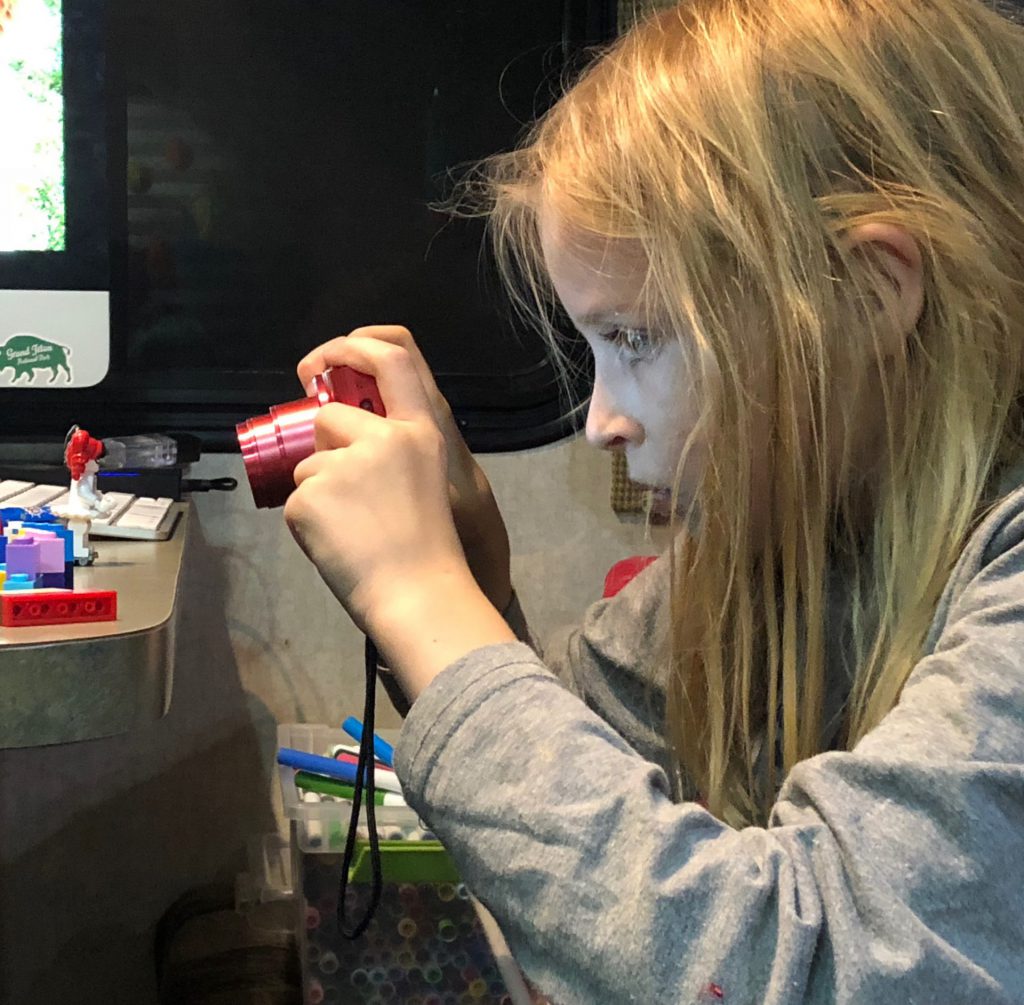 ocean city was definitely not my favorite. there wasn't much to do. and we were itching to get to the next few spots, where lots of adventures were set to commence…