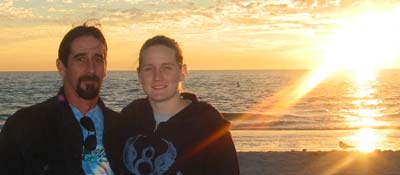 After school Friday, Derek and I made a spur of the moment decision to drive to St. Petersburg, Florida, to see my Dad's side of the family.
We made it there in 10 hours of drive time and spent the weekend and came back yesterday. (Hopefully, soon, I'll get a biography entry ready for it.)
It was a lot of fun and Derek got to meet the Schiavone clan. And see what he really got himself into. 🙂 We got back around 9:00 pm last night, and it's going to be a long day today.
I'm on my third week teaching. Already surpassing the Lexington stint!! A new record!!!