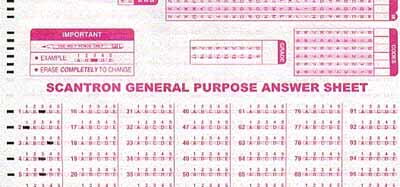 It's getting near to the end of the year. How do I know??
Standardized Testing.
I remember the days of filling in little circles, just to prove to the Department of Education that my school was doing it's job.
"when you get to the word 'STOP', do not go on to the next page"
"you have 55 minutes to complete this portion of the test….begin"
"be sure to fill in the circle entirely."
It's still the same, rest assured.
Only this time, I get to administer the multiple choice measure of our intelligence and academic progress.