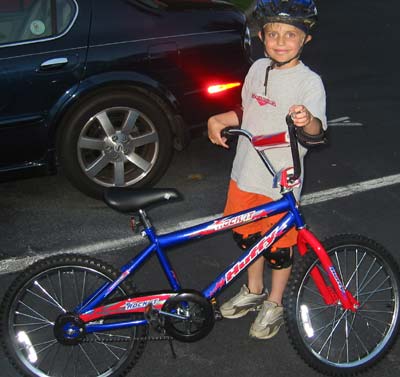 We bought Jake a bike (with money that my mom gave me) and after much frustration and anger, he is now able to ride a "two-wheeler". [the evidence]
In other news, we traveled to Raleigh last night to see the infamous SarahPowers. We had a delightful meal at "Buffalo Brothers Pizza and Wing Company" — owned by our good pals Matty and Matt, and just opened 6 days ago. If you ever go, be sure to have the Buffalo Chicken Pizza… mmmmm
That's all for now….