during the recent nice weather, we've headed to the playground as much as possible. for one, it keeps my house clean. for two, the boy loves it. for three, it's nice to be outside. so, here are some pictures of the adventures…
demonstrating how to go down the ladder: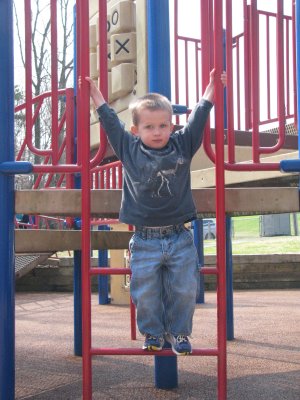 playing with a car in the dirt: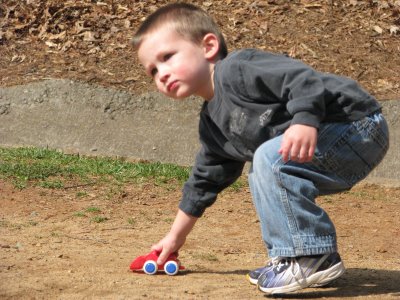 a sweet mid-jump shot: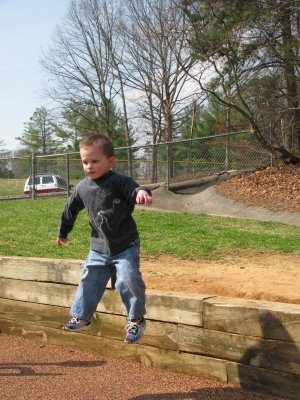 coming down this weird climbing apparatus. i hold my breath everytime.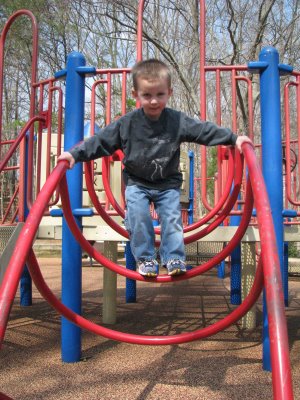 exiting the tunnel: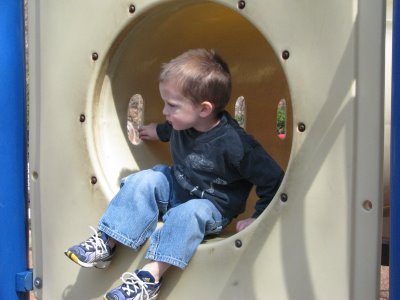 all of the pictures you see here happened before isaac had his big collision with a boy on a swing. i'm hoping that he learned his lesson and i won't have to remind him fifty times a day not to walk too close to the swings….