this is the first of quite a few blog posts dedicated to our recent trip to batavia, ny 14020. isaac and i drove up with sarahpowers, stayed for two weeks, and drove back with jakepaine (my brother). rather than one, long, obnoxious post, i'll be breaking it down into several, smaller, more manageable pieces…
first installment, the st. joe's carnival.
we arrived friday night, went to leslie's to meet eliot (and not take ANY pictures) on saturday, and then went to the st. joe's carnival on sunday. it used to be quite a popular attraction when i was in high school and college. maybe it's because we went on sunday or maybe it's because batavia is getting more and more lame, but it was pretty sad to see just a few folks wandering around this time…
our first stop was the "i got it" tent. isaac just threw balls recklessly, so that didn't work out too well for us.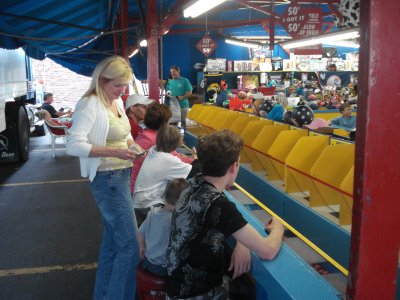 then we (mostly isaac) rode some rides. first the train and then the swings. for both, he was the only passenger. 🙁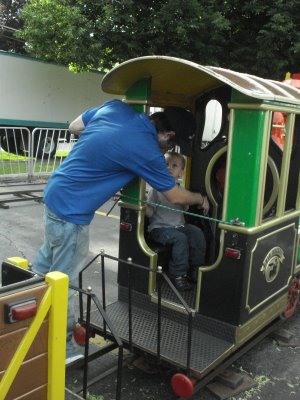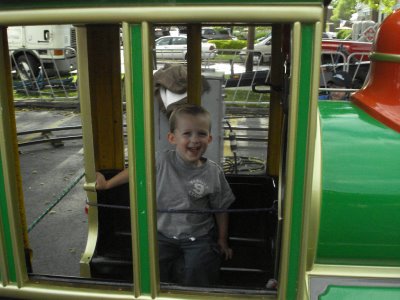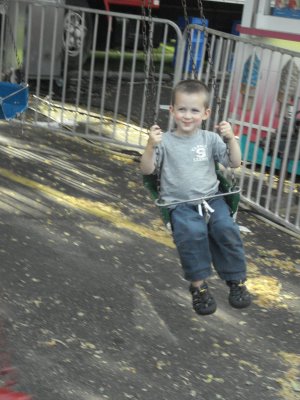 then we hit the big slide.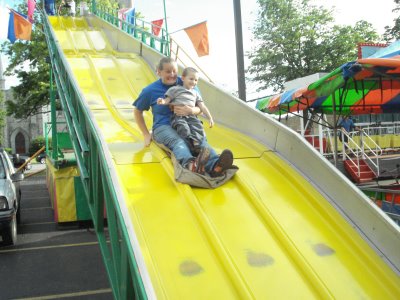 and finally the duck pond, to round out our carnival going experience…