sunday, after church, isaac and i jetted off to raleigh to visit sarahpowers and make a trip to the state fair… here are some shots of our adventures.
sweet motorcycles: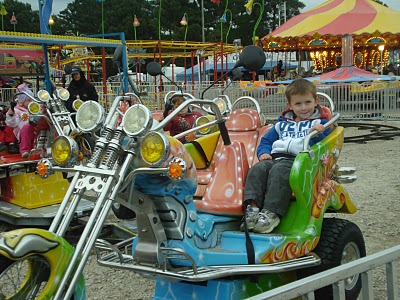 obligatory merry-go-round ride: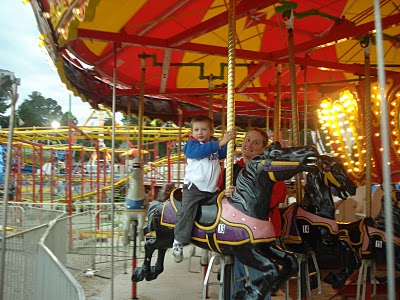 airplanes: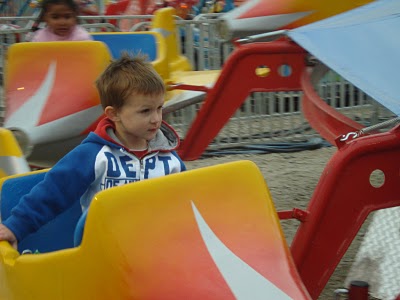 first ever ferris wheel ride. (side note: it cost 5 tickets ($5) per person to ride the ferris wheel. for the mathematically challenged, it cost us $15 to ride this ride. boo.):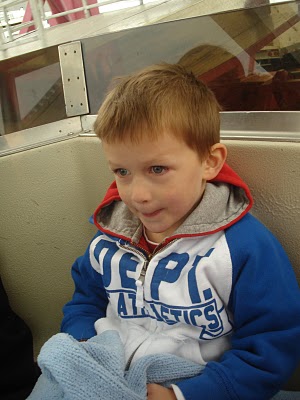 it's hard to tell, but isaac is enjoying a bit of an elephant ear (fried dough) in this pictures. moments later, he would drop his pants to go to the bathroom. i didn't catch that on camera.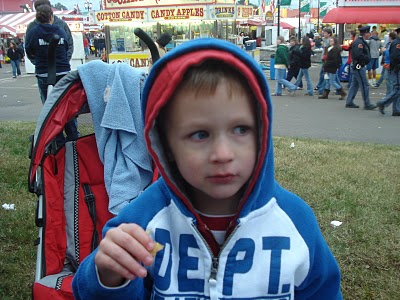 the dragon rollercoaster. isaac has mentioned several times, since the fair, that the dragon rollercoaster scared him.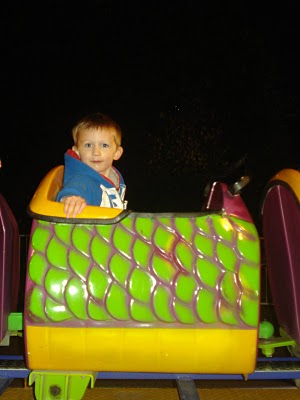 favorite ride of the evening… i don't know what it's called, but it just goes up and down. all the other kids were screaming and isaac just laughed hysterically.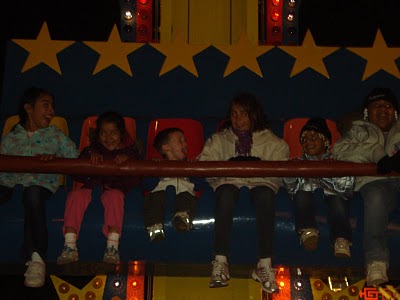 getting ready to ride with the big kids: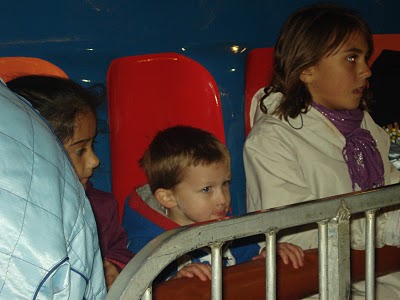 i only took pics of isaac riding rides on my regular camera. will my cellphone, i captured a number of delicious (?) food items and other weird fair type photos…
in case i never get to posting said food items, here's a list of the crap that we ingested:
1. country fried bacon (worst thing i've ever eaten, but sarahpowers referred to it as "alright").
2. italian sausage with peppers and onions.
3. french fries (mostly for isaac).
4. elephant ear with cinnamon sugar and butter.
5. fried snickers bar.
later that night, i would pay dearly for these decisions.