so, when i found out that lesolie (sister) was going to have a brand new baby girl, i had the bright idea to try my hand at quilting. leslie was not gung-ho about all the pink baby girl items on the market, so i searched for some skull pink stuff and a cool pattern to quilt said skull pink fabric into…
too cheap to purchase a pattern, i opted to wing it. within about 15 minutes, i became overwhelmed (frustrated) and gave up for a bit. this was about a year ago.
when i started to think about christmas gifts, i couldn't help but think of the money i'd already sunk into this project and thought i would see if i couldn't resurrect it. so, after a whole very lot of trial and error and internet research and asking around… here's the final product. it's about 3'x4′. i'm fairly pleased. the verdict is still out on whether i'll be quilting again in the near future…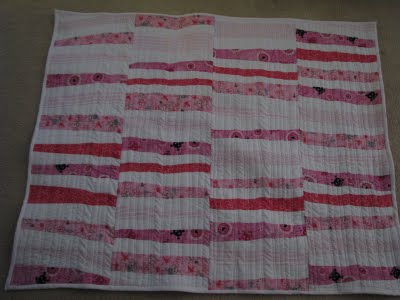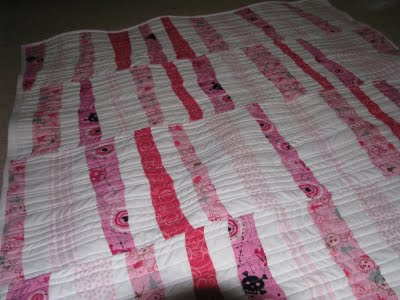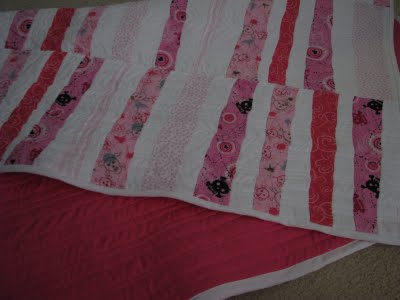 please disregard my terrible (rushed) photography….