one day, during a particularly long annababy nap (for which i held her the entire time), i did some cleaning out of my google reader… clearing out blogs that are quite stale and adding some new suggestions that google (big brother) suggested for me.  amongst the new blogs was bake it in a cake. one post was about putting reese's peanut butter cups into a cupcake.  i became a bit obsessed with the thought, so on my next shopping trip, i made sure to secure a bag of delicious pb cups.
finally, friday night, after i completed all required cupcake requirements, i gathered up the kiddos and we went to work…
isaac was a great helper.  he cracked all the eggs and started the stirring.  until a glob of cake batter was stuck in the wisk.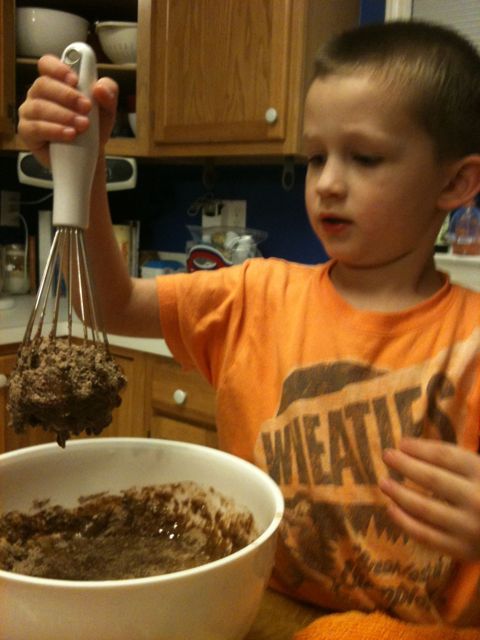 we placed the reese's into the cupcakes: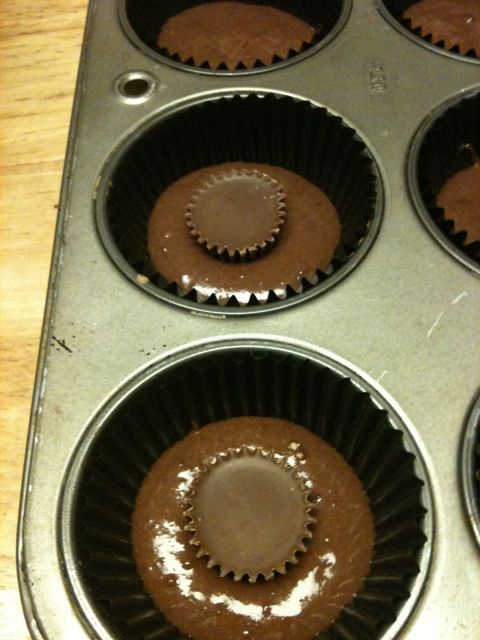 isaac was very good at pressing them in.  if they made it this far.  he consumed approximately 50% of the ones he opened…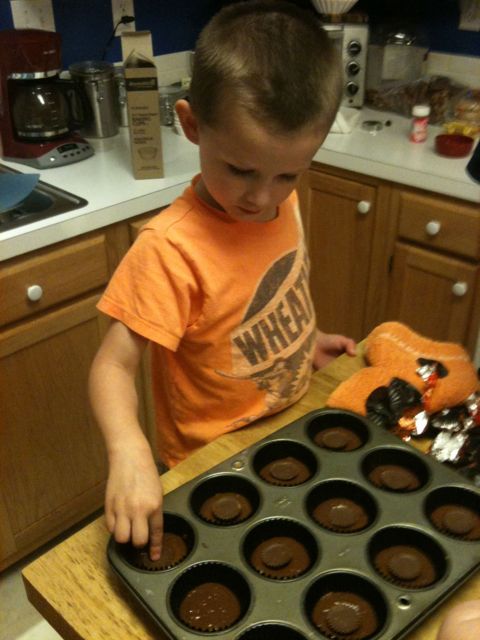 our working environment was not exactly up to code: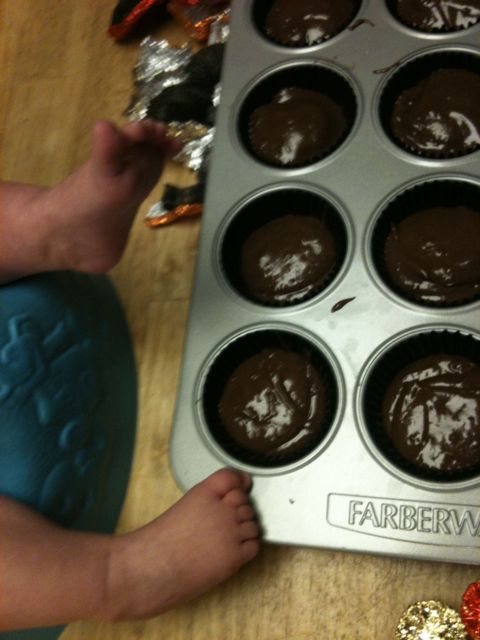 me and my helpers: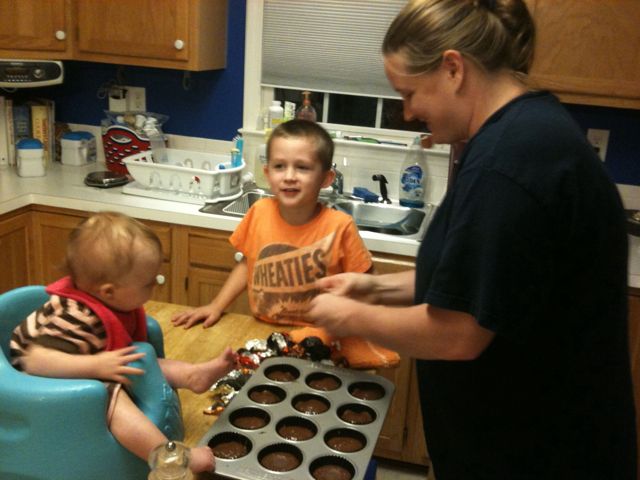 we experimented a bit with covering vs. uncovering (note: baby foot):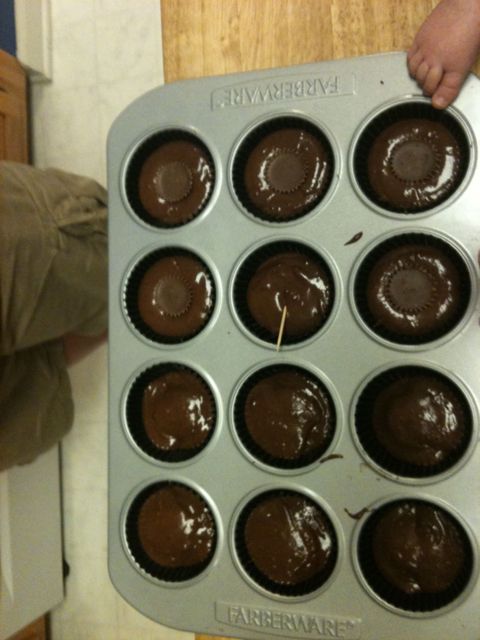 when they were done and cooled, i topped them with leftover chocolate fudge frosting and some peanut butter buttercream.  i also frosted some with just chocolate and some with just peanut butter.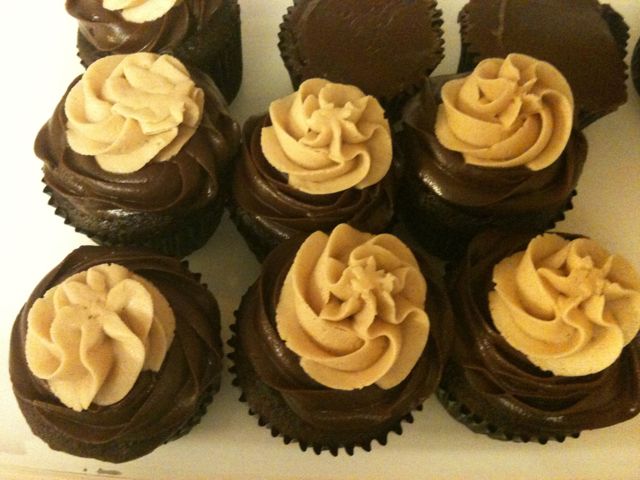 the final verdict…
the cupcakes where i didn't cover the peanut butter cup seemed to turn out the best.  i am not sure about the frosting combo.  i liked the mix and the ones with just pb buttercream.  but, i'm not a big chocolate person.
we had one reese's free cupcake (thanks to isaac), so i filled that one with peanut butter buttercream and topped it with chocolate frosting and derek proclaimed it the best cupcake i ever made.  so, maybe i can do without the reese's next time.  or maybe i can just let isaac eat them all.