i wish i could have invited more people, but we don't have the biggest house (or the biggest budget), and i was really nervous about what would happen if the weather turned ugly. fortunately, it was beautiful, and it was still a tight squeeze for all who made it. (a good excuse for people not to sit and watch anna open her presents. and by anna i mean, isaac).
so, here are some shots that i captured of some of the party people.
anna, chillin' with crazy aunt madge.

graelyn, swinging. pure enjoyment.

graelyn, swinging like kanye.

graelyn, unhappy with the menu options.

(graelyn really is a very happy girl, despite what these last few pictures seem to indicate.)
boys in the treehouse. caison and emerson.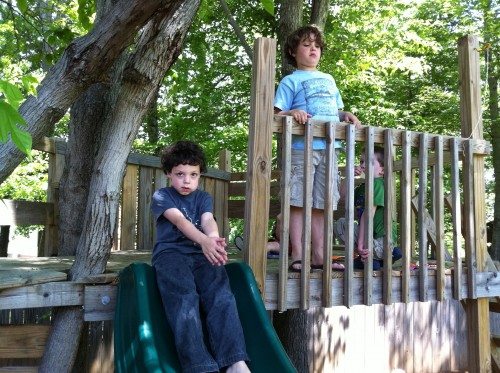 boys in the treehouse. preston.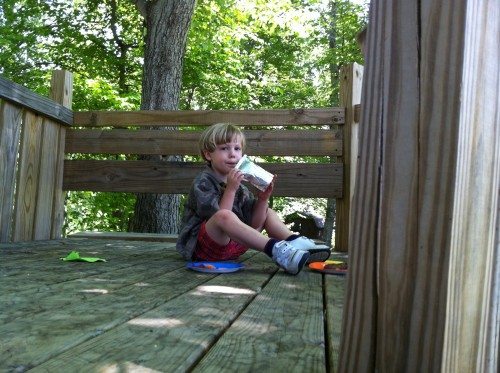 boys in the treehouse. ike.

party goers.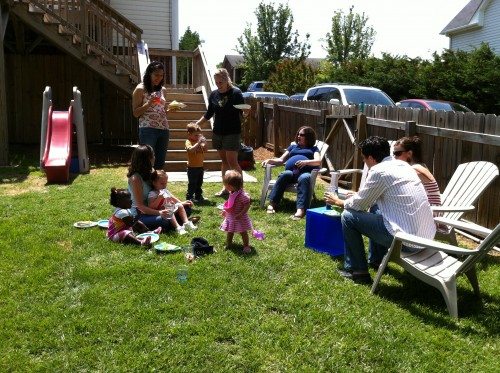 addison. joy.

maya!

barrier girlzzz.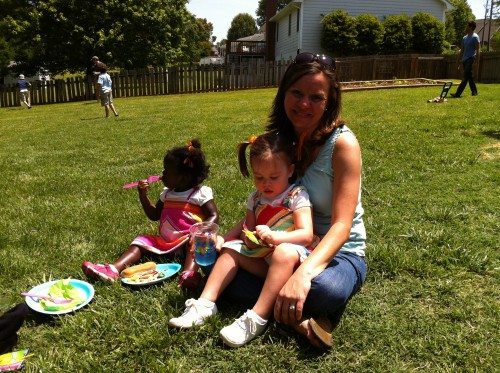 newly graduated cpa, nadia.

guest of honor.

ethan.

the big bro and his cupcake.

caison and his decorated cupcake.

🙂