today is anna's first birthday.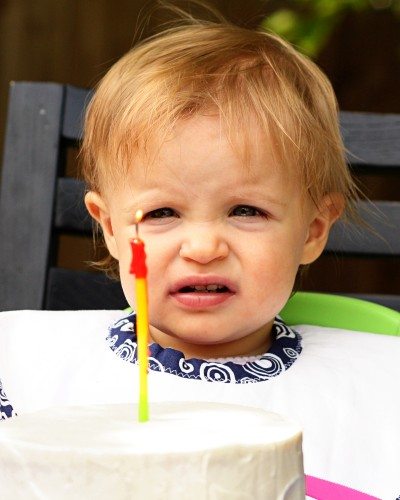 in fact, one year ago RIGHT NOW, i had a one hour and seven minute old baby.
i didn't know yet if she was going to be another isaacbaby (the kind of baby that makes you strongly consider stopping making babies). or if she was going to be a sweet sleeping quite girl.
and here we are. one year later.
the annababy is a feisty girl. she loves and is annoyed by isaac.
she hates sleeping. seriously hates it. more than isaac. which i didn't think was possible.
she is cautious and surefooted.
she's a mama's girl. and a little shy.
she is much more interactive and social than i remember isaac being. unless you count screaming as interactive.
she loves to be outside. and throws a tantrum when i bring her inside.
she eats anything we give her. and most things she finds on the floor.
she wishes lucy loved her more, because she loves lucy a LOT.
we celebrated with a few friends and family yesterday.
i'll be composing a few posts in the next few days, but if you can't possibly wait until then, all the pics from the big day are in this picasa album.