after our trip to ny, as i previously mentioned, jake paine made his way back to the nc with us.
jake was glad to join in on our summer to do list… the making of milkshakes…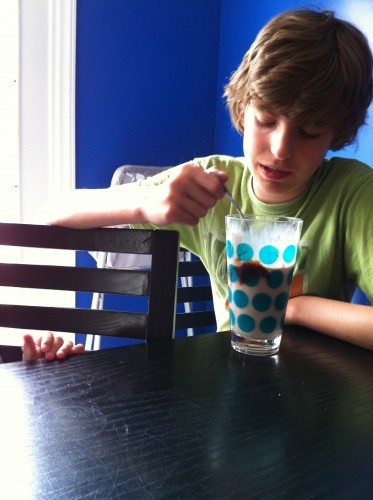 isaac wasn't sold, but played along.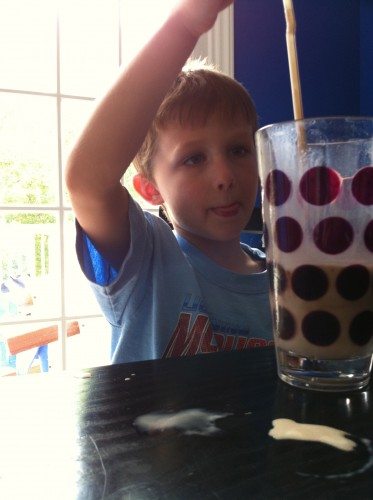 they both played a lot of mariokart. a lot.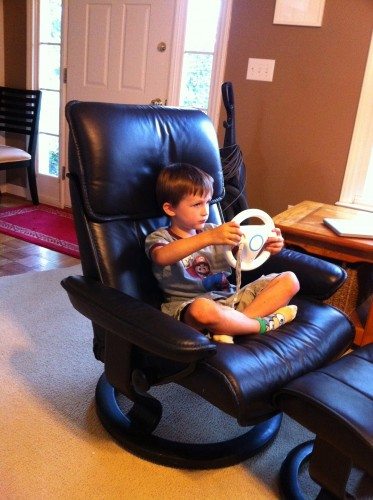 jake handed down his outgrown collection of transformers. isaac loves robots and cartoons and figurines, so he was pretty excited.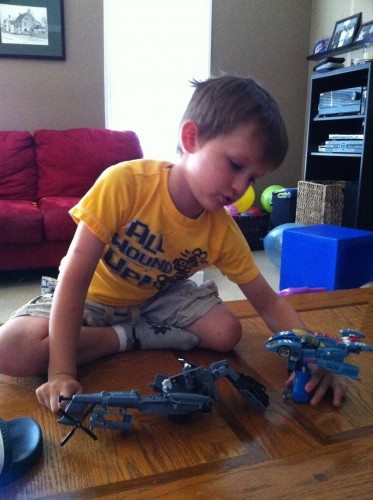 we made a trip out to celebration station to ride go-karts and play video games.
jake had to ride by himself, because he wasn't old enough to take isaac and we couldn't leave anna unattended. it's slightly less exciting to go by yourself…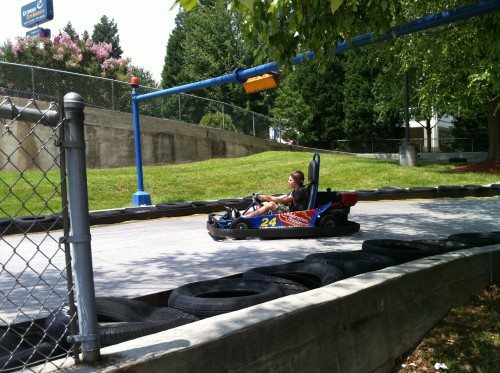 jake took pics of me and ike, way zoomed in, so pardon the graininess.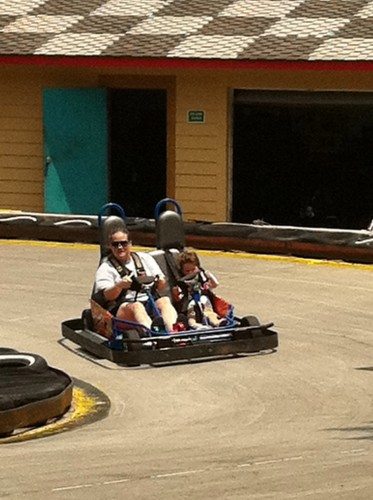 the boys played lots of video games. anna and i strolled.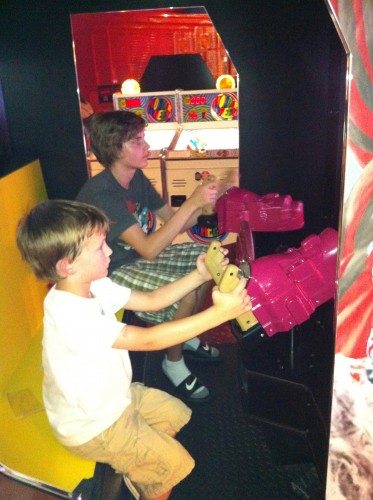 oh. and we played trouble. a lot.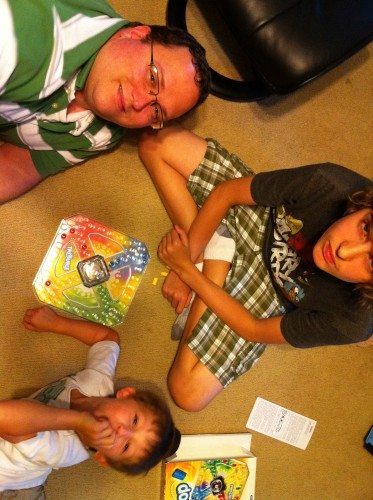 we did a bit more than that, but i am pretty slack on the photo documentation what with the two lid kids and all.
***ps. previous post was by anna. i'm not sure wordpress on my iphone is the very best plan. :)***