for christmas, i decided to make my mom a quilt. first, i thought about making a patchwork quilt from a massive pile of retro/vintage fabrics i picked up at a yard sale years ago. when i couldn't really determine the quality of the fabrics, i changed my mind.
then, one day, while perusing fabrics at the fabric store, i found a jelly roll of figgy pudding fabric by basic grey. it seemed a perfect fit for my mom's cabin decor and woodsy christmas theme. so, i bought it.
next up, perusing the internet for ideas on what to make with only a jelly roll, since the fabric is out of print now and impossible to find anywhere. i finally settled on 16 patch squares and got to work.
so, here i am. quilt top done.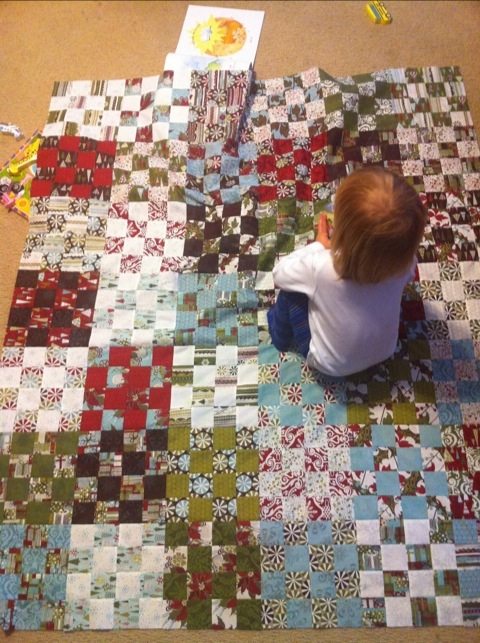 i bought this backing fabric at a shop in boone last weekend, but i'm not too sure about it now. i might hit up a few shops to see if something else looks better.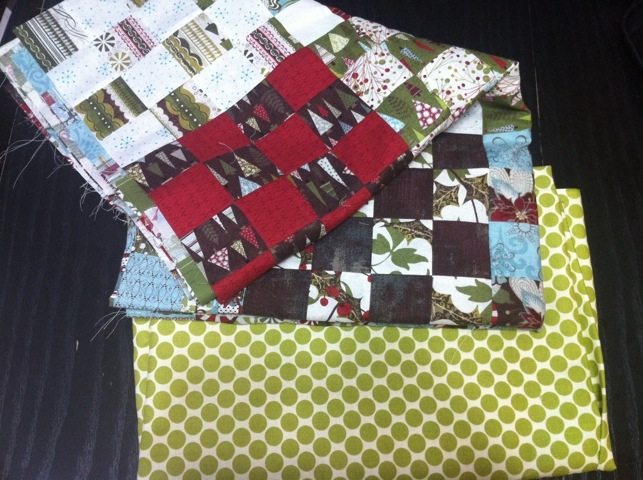 that's all.