after i made frankie's top secret charlie brown christmas quilt, i found the charlie brown quilt on fabric.com for so cheap i couldn't not get it. the problem was, i needed 1/4 yard of all the different fabrics and fabric.com operates in 1/2 yards only. so, i bought enough fabric to make two. one for my family and one for my pal (and fellow charlie brown enthusiast), jessica and her fam.
and then, the pressure was on…
here's the front of mine in the terrible lighting of our living room.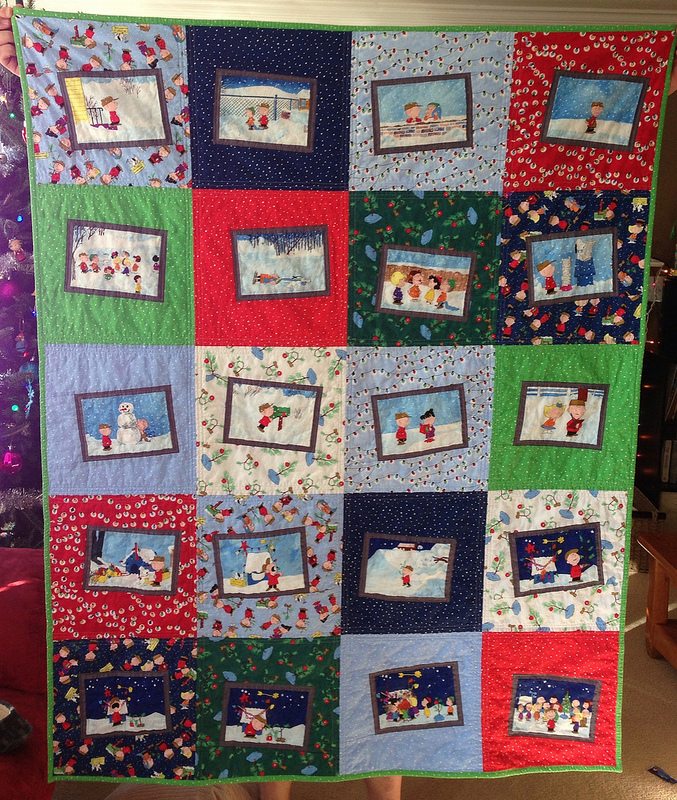 and in the blaring glow of the sun.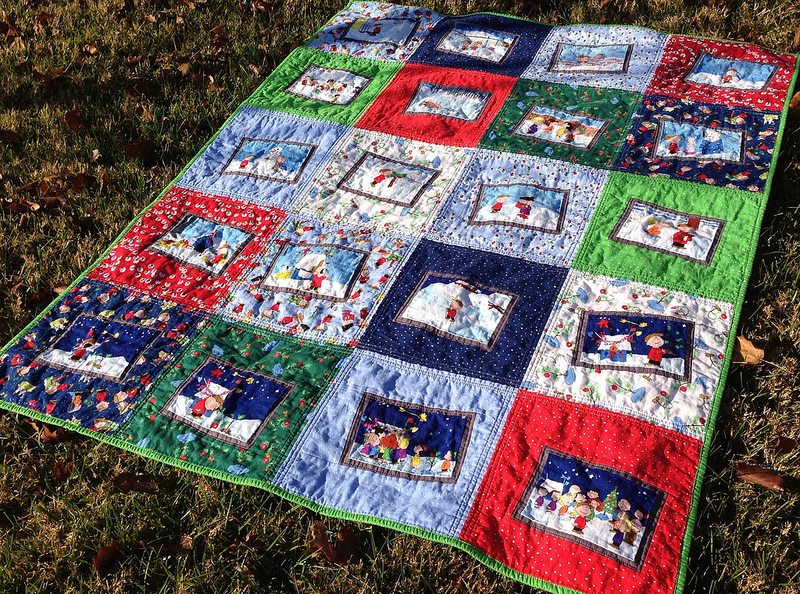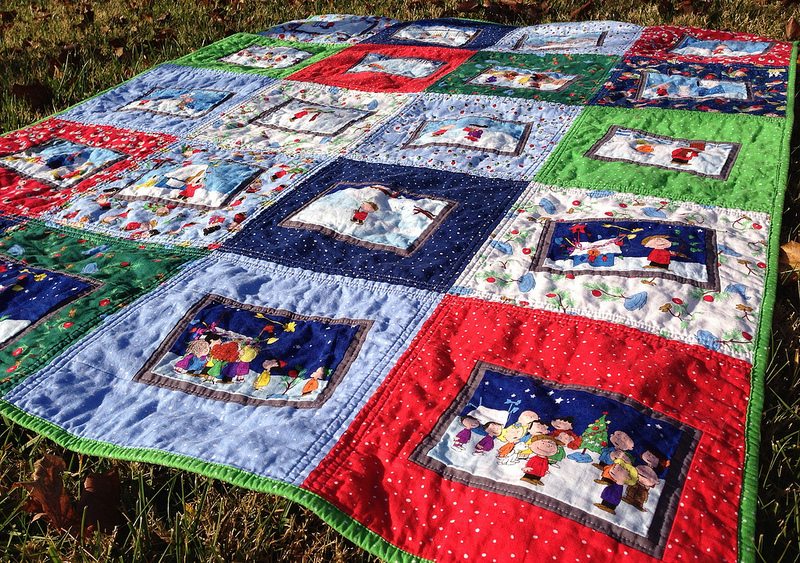 the differences in the two were the binding colors, the backing and in the quilting. my binding was green. jess's was red.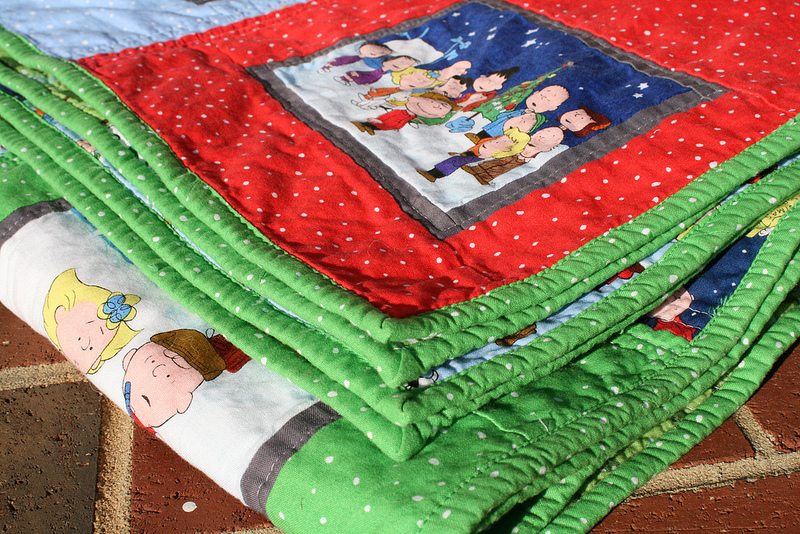 my back: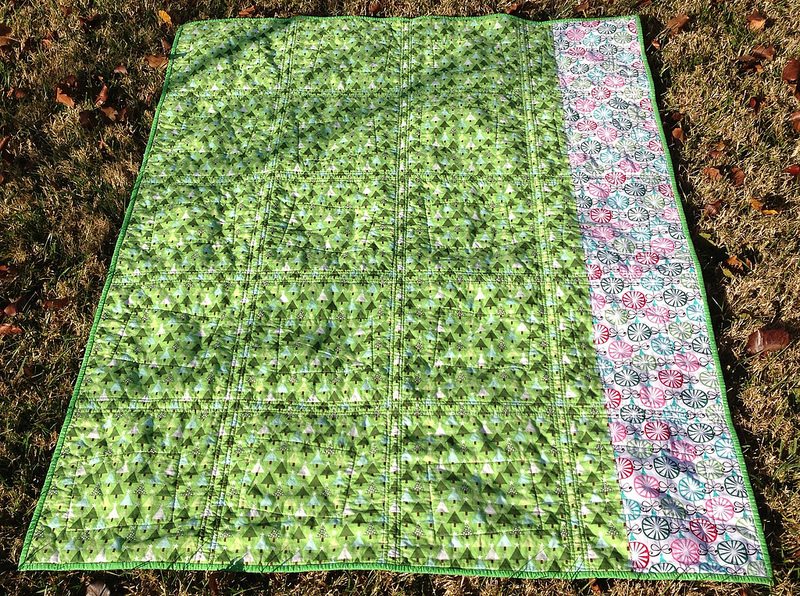 her back: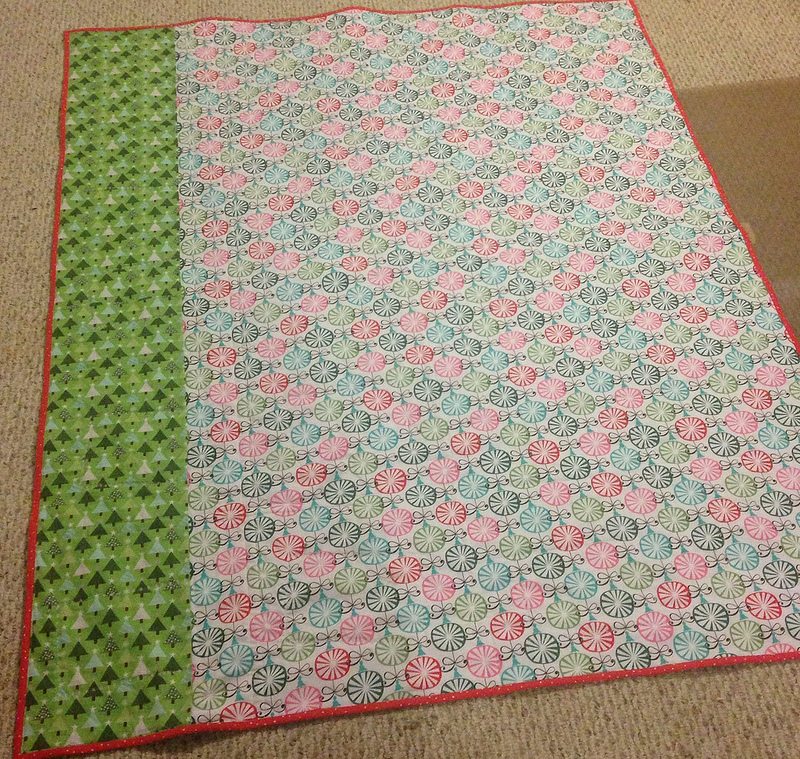 my kid modeling our quilt: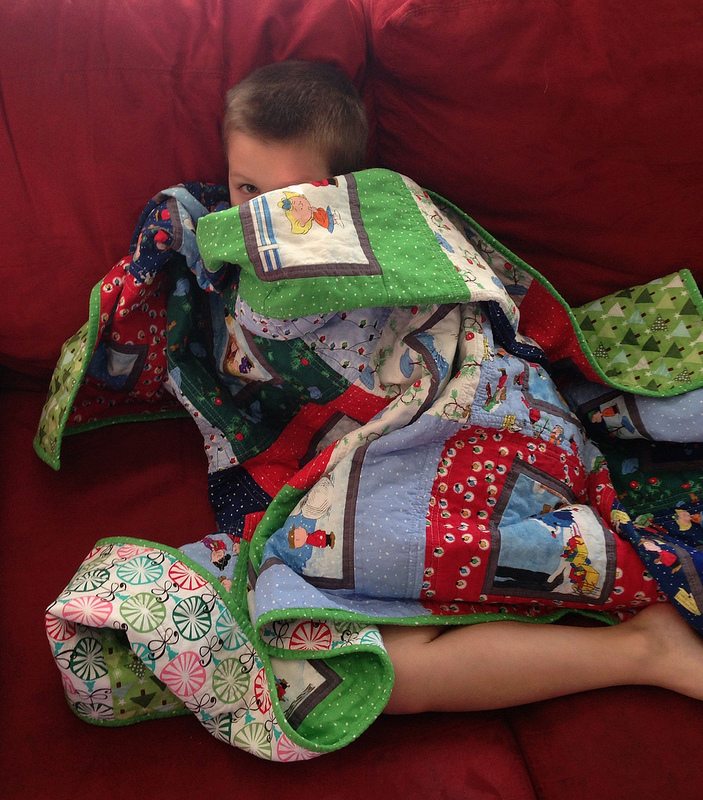 and her kid modeling their quilt: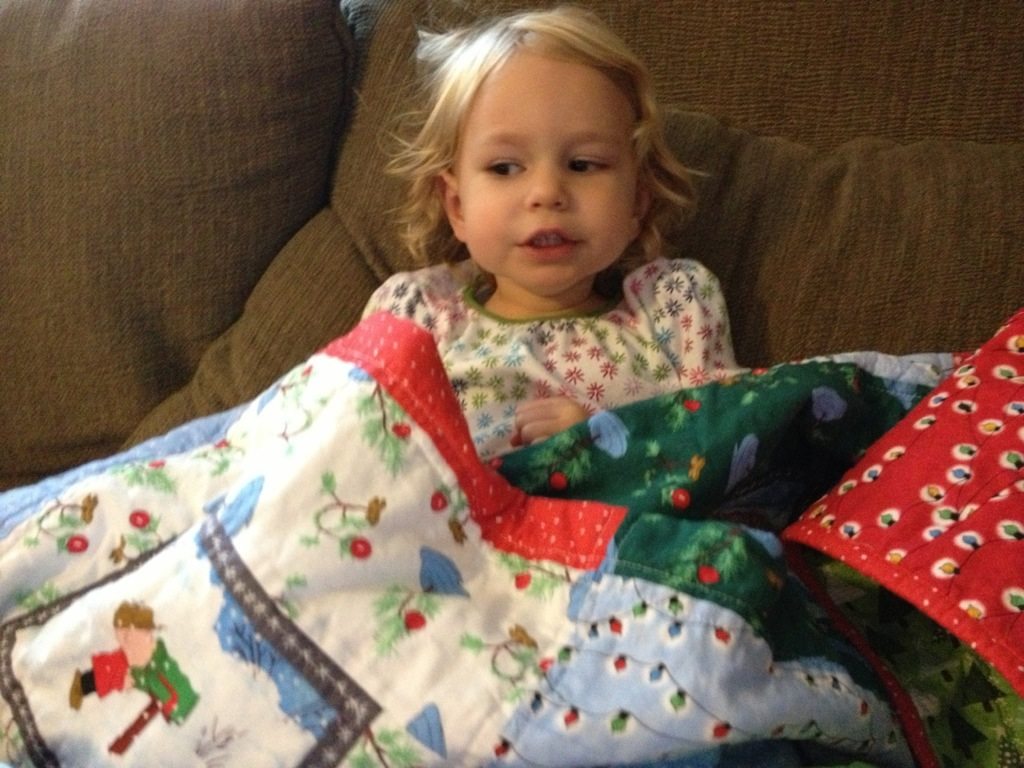 and now. the boring details…
on her quilt, i tried to use a decorative stitch on the little frames around the pictures. my machine was skipping so many stitches, i wanted to cry. and the thread kept jamming up and fraying and tangling. it was very frustrating. but, i stuck it out and it looks really good. the skipped stitches are not noticeable in the big picture. for my quilt, i did no such thing.
i machine stitched the binding, mostly because of time. i would still be working on them, if i hadn't.
that's all.