so. day two.
we decided to go minimalist. the kids took towels and whatever toy they wanted.
hazel went in the ergo carrier. and off we went.

and we lasted a whopping 30 minutes before isaac had a total meltdown. and hazel's love affair with the sand and surf came to an abrupt end. so, we headed back in. and i was frustrated.
we lounged in the room for a bit. and then reloaded and headed to the pool.
pool selfie with hazel.

despite his lack of swimming abilities, isaac loves the water.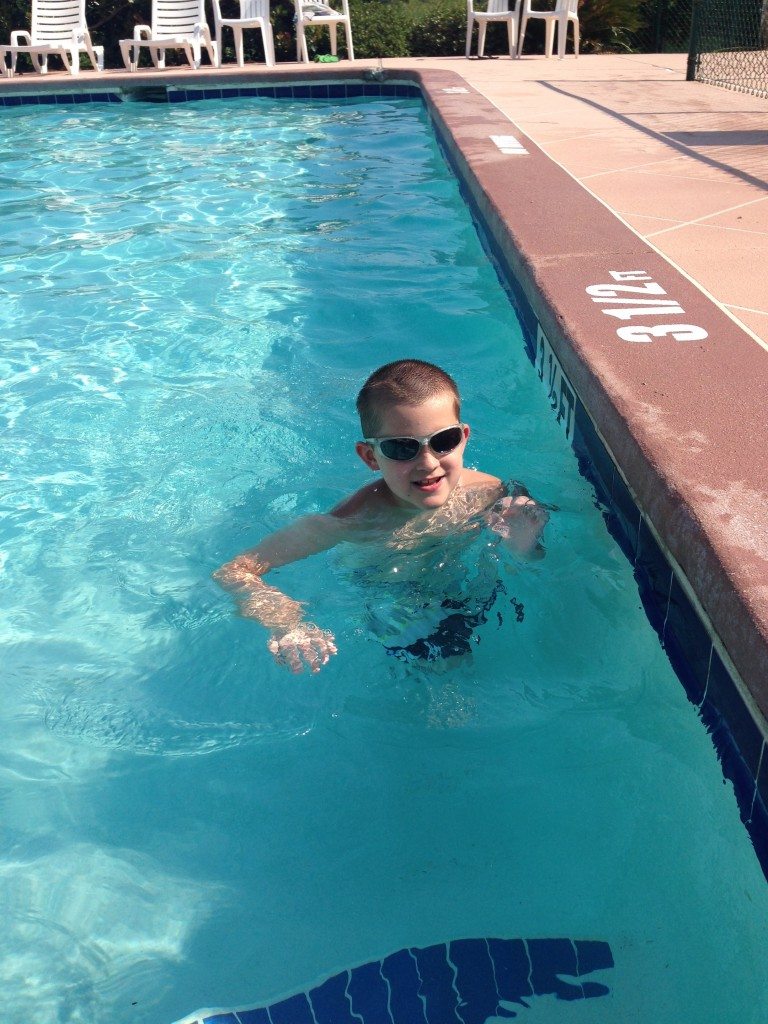 anna was a fan of the kiddie pool. which was the temperature of a bathtub. and i'm trying not to think about the amount of pee in it.

hazel just played in the shade in the grass and was totally happy.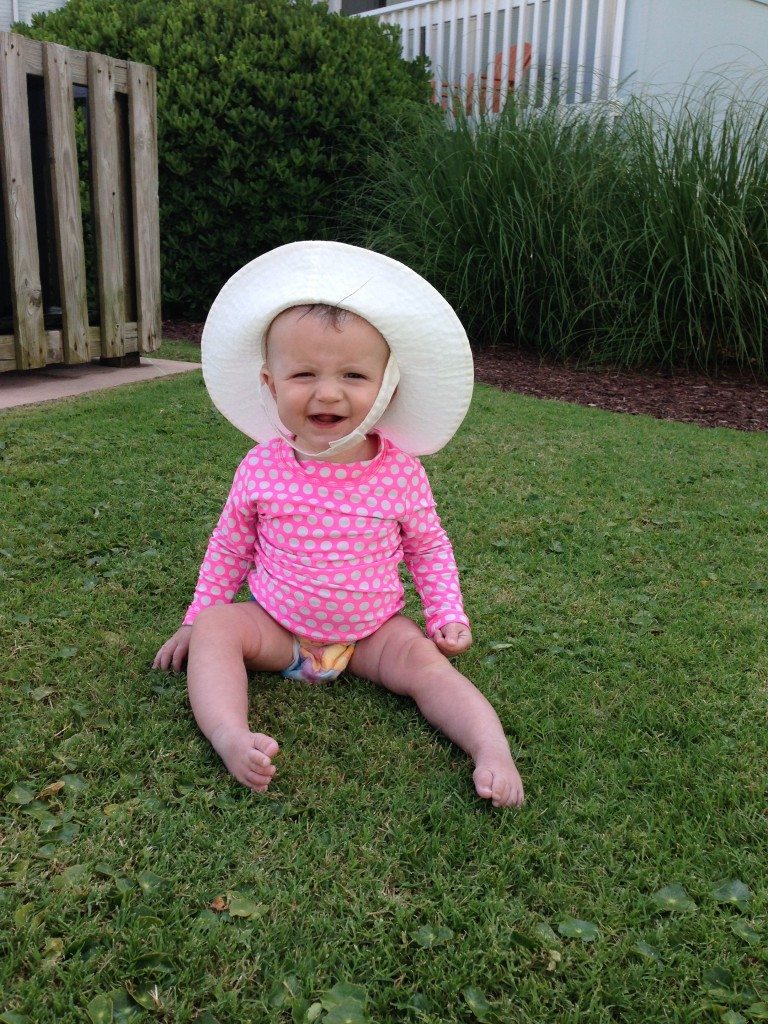 so. day two.
it was our low point.
in a lot of ways.
but, we would make a fantastic turnaround. 🙂