and now.
a gratuitous amount of hazel eating cake pictures.
first up. her actual birth day.
we just had a little family only cupcake party.
hazel. not a fan.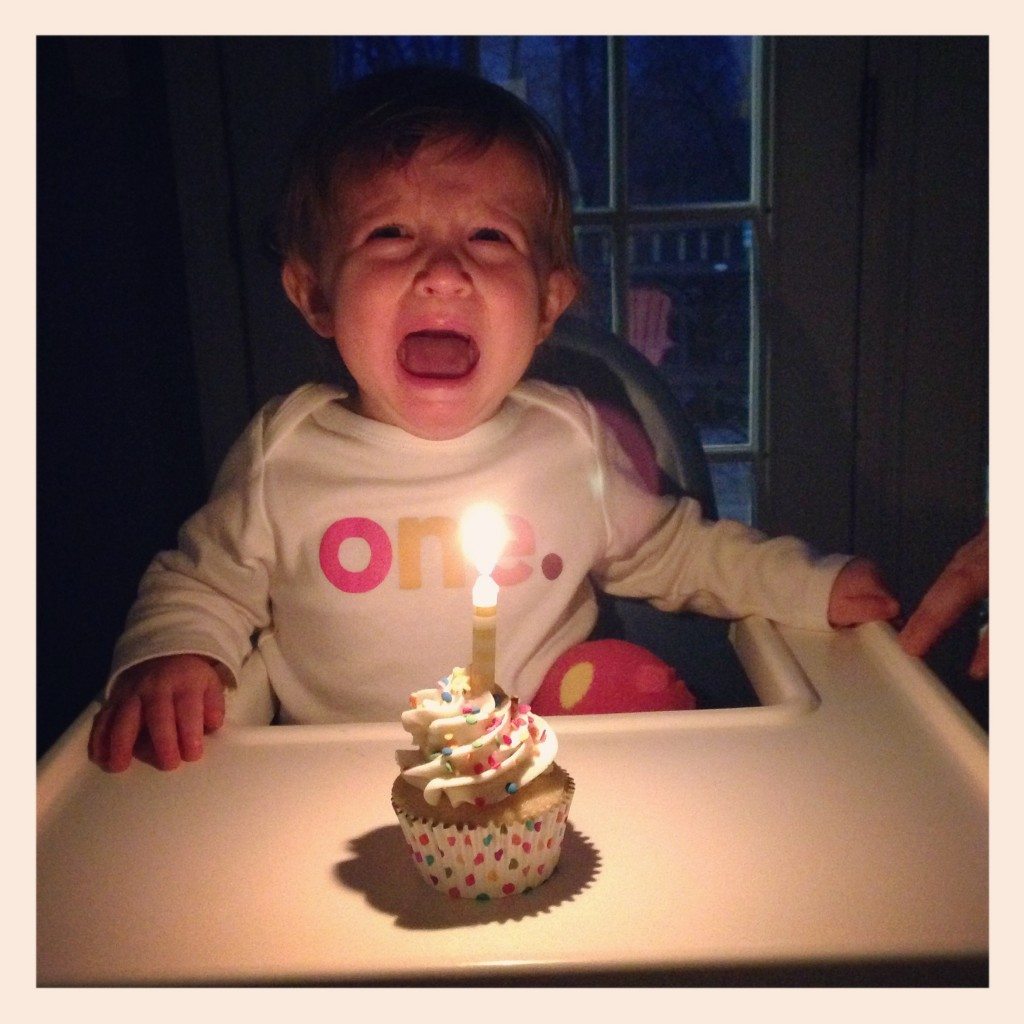 (truth be told, she was crying because we told her not to touch the flame).
she recovered nicely, and dug into the delicious frosting.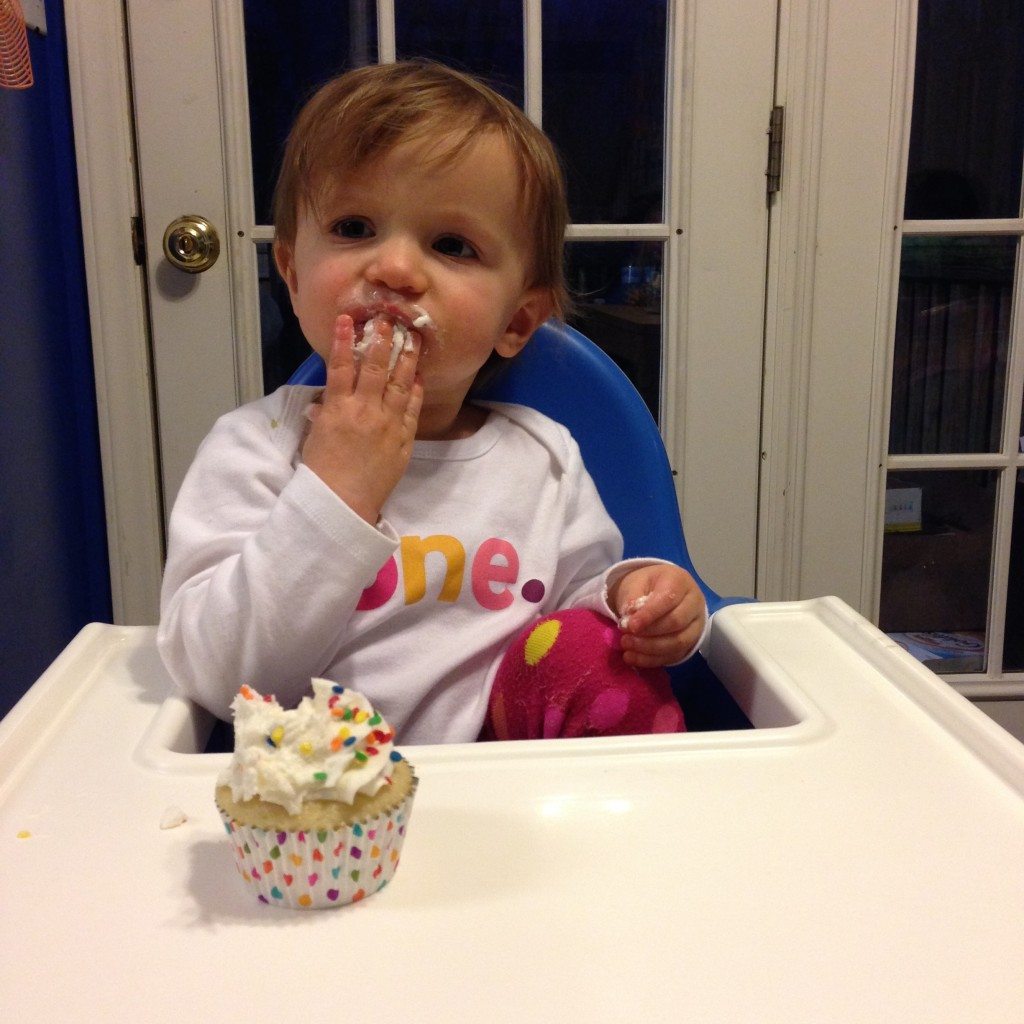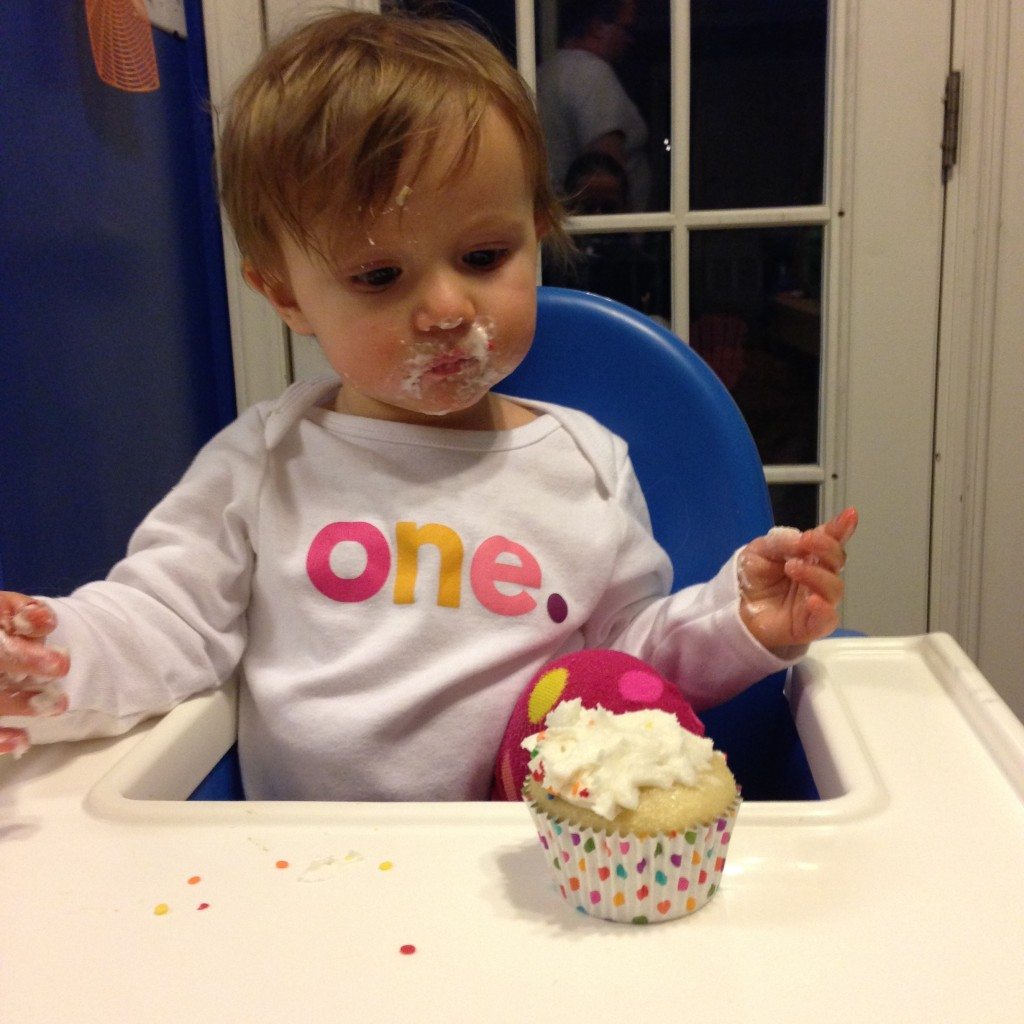 she took a cue from the older two and went in face first. they teach her all the best tricks.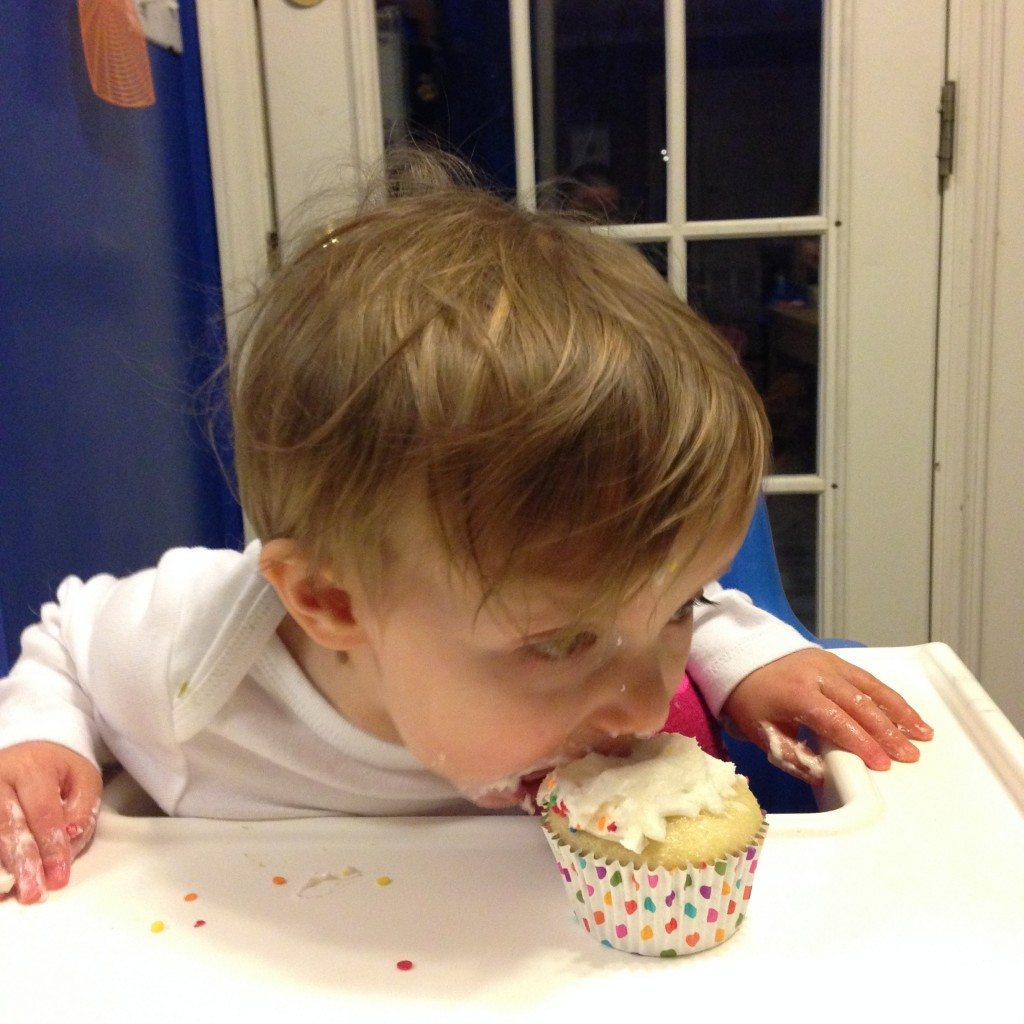 the actual cake part was "meh". she threw it overboard for lucy. i'm in agreement in regards to cake vs. frosting.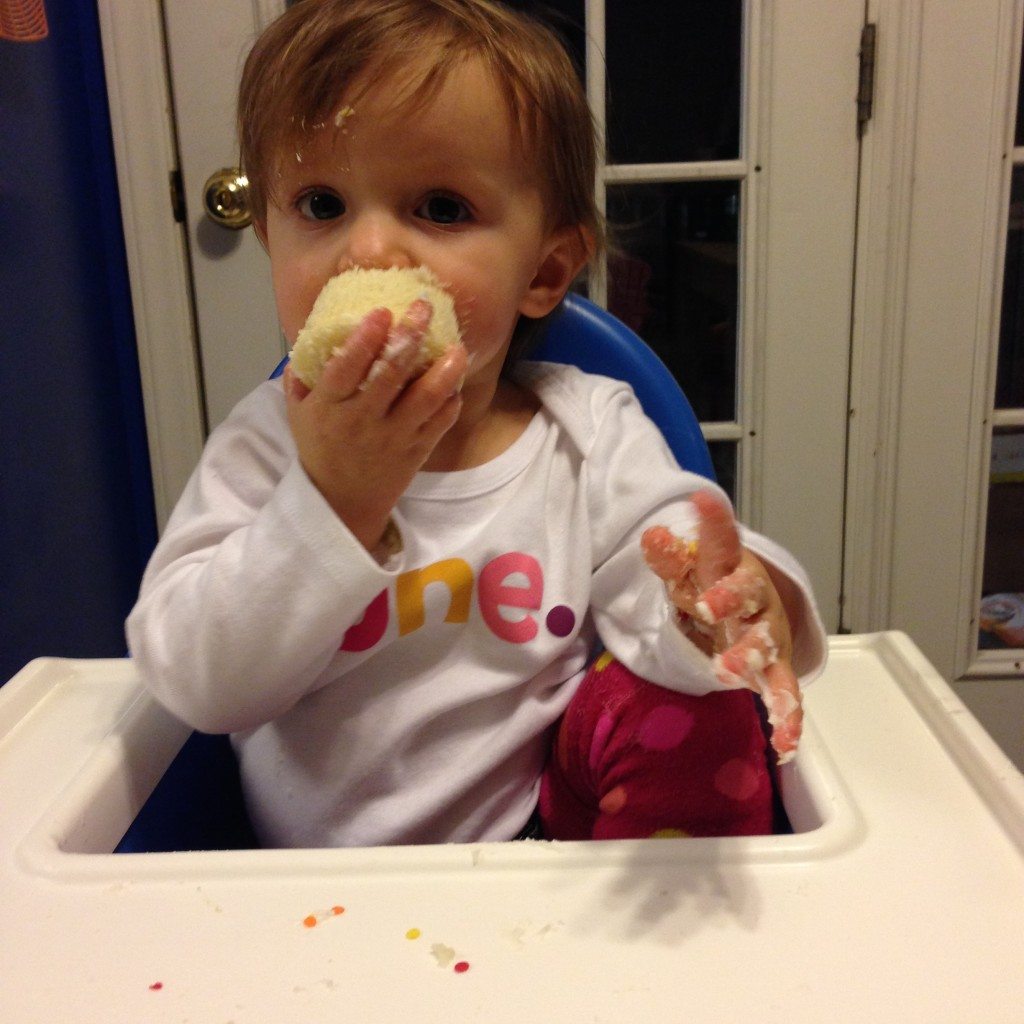 on saturday, we held her actual birthday bash, with grandparents and cousins. we went with a basic balloon theme. i bought approximately 8,000 balloons and got to work.
the doorway between the living room and kitchen.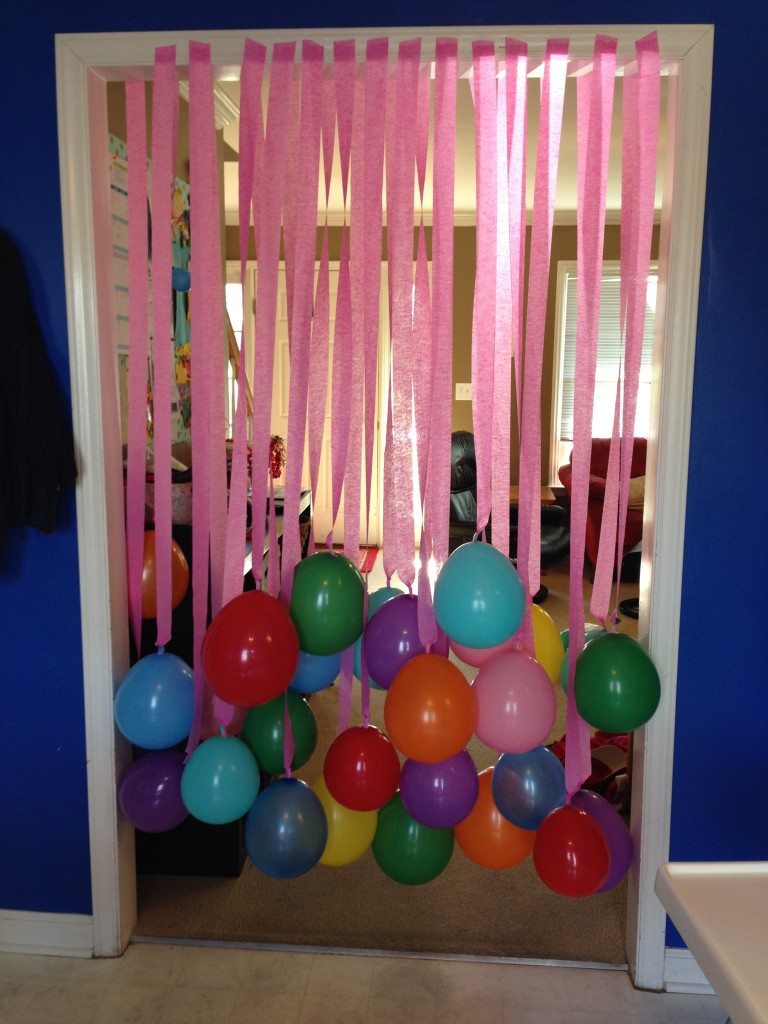 the cake. i'm so lazy. next year, i'll decorate for realz. i promise. but, this year, i blew up some water balloons and made this work of art.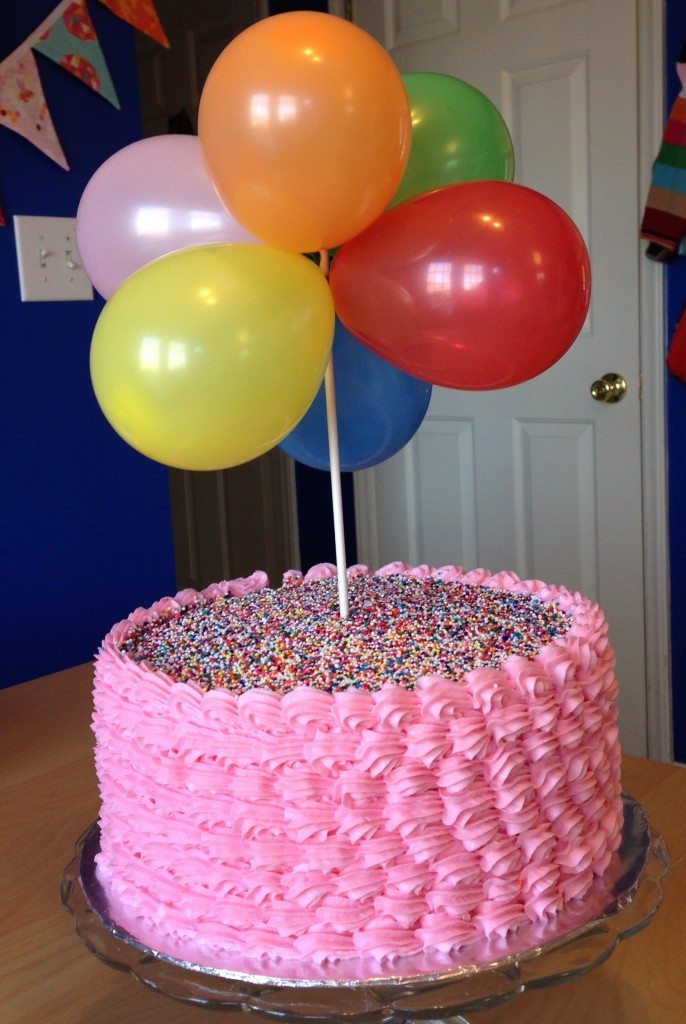 the set up. i'm getting all the mileage i can out of that banner. i love it.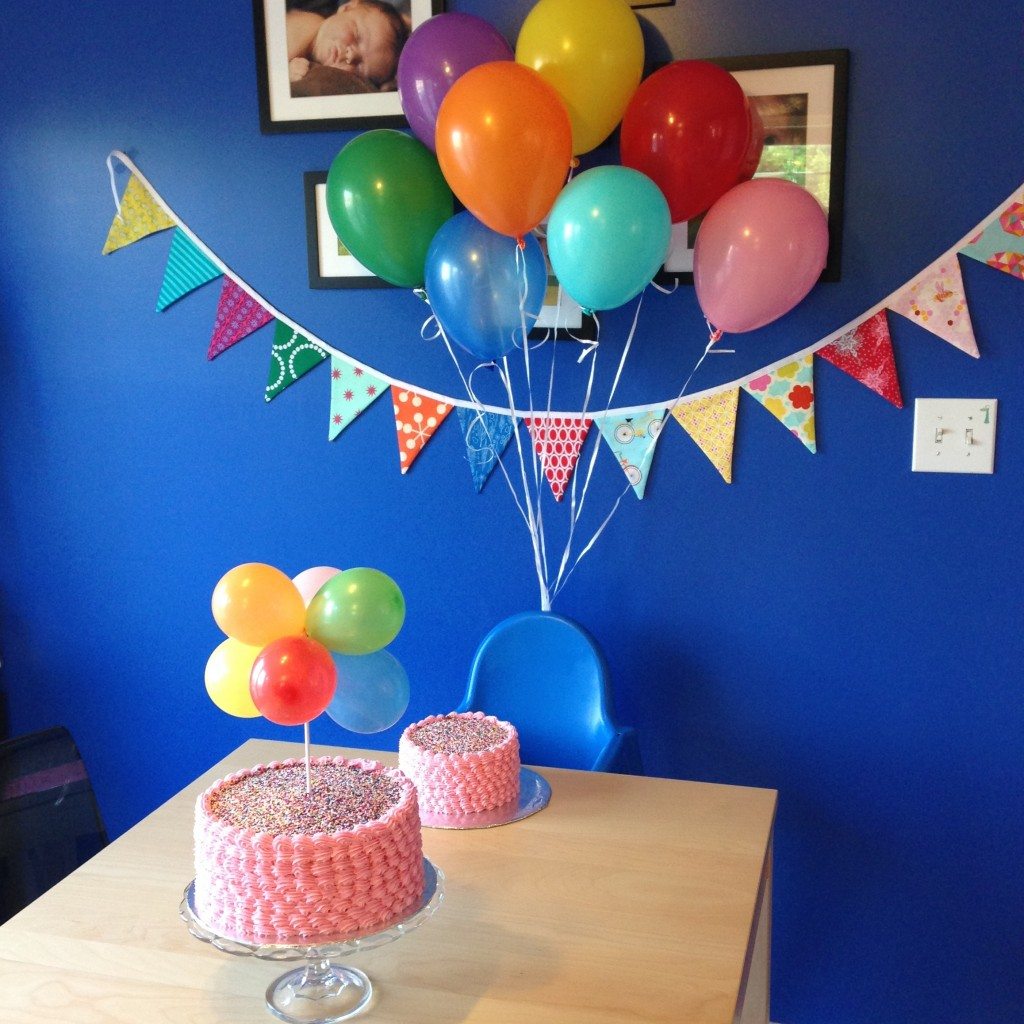 more candle and flame caution. (that's her "just before i ninja grab the candle look").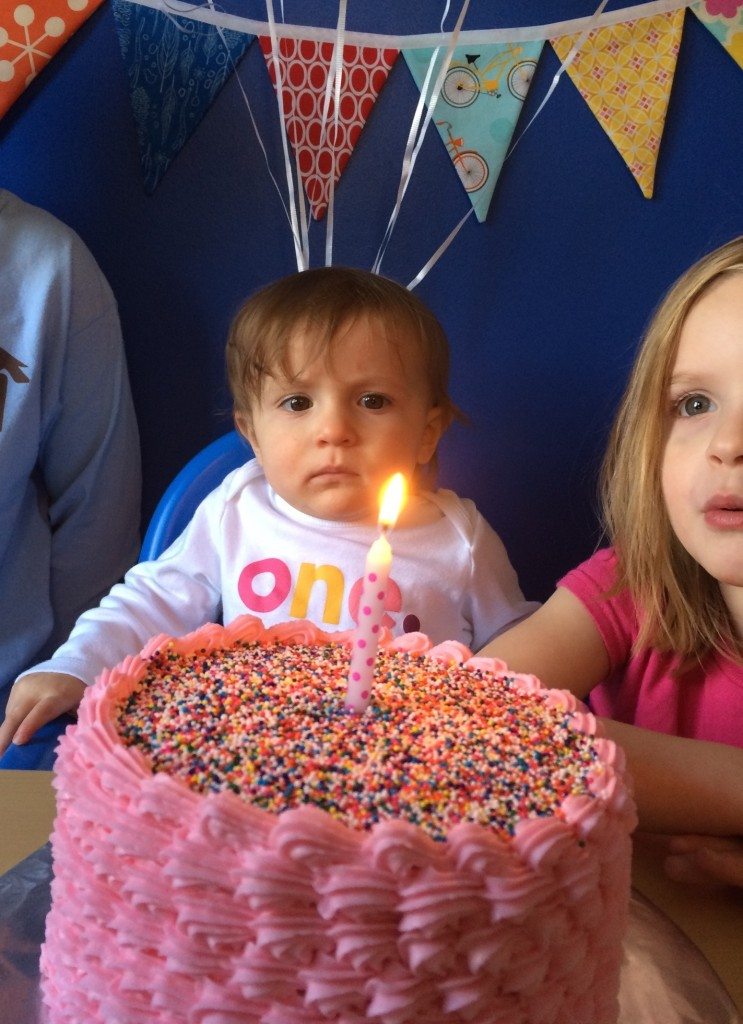 a little unsure that we were really asking her to just dig right in.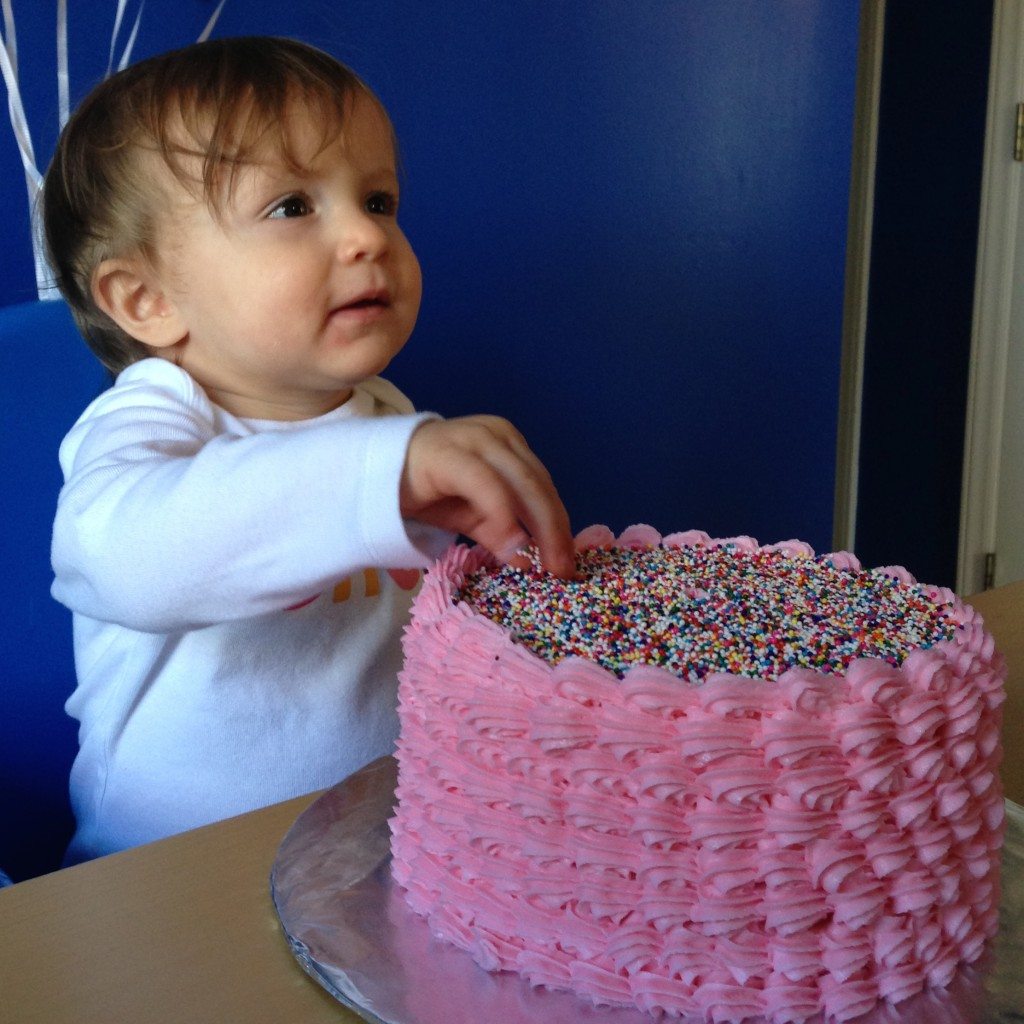 tasty.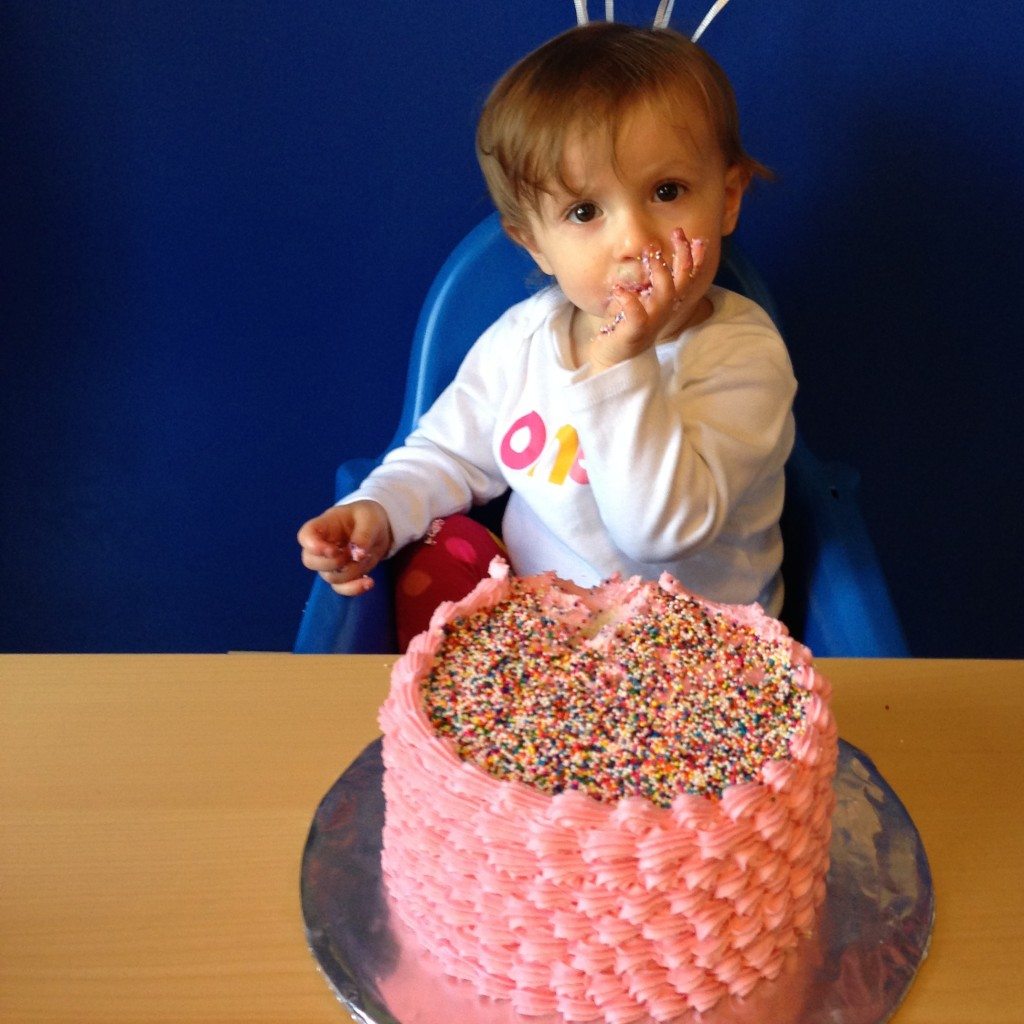 the whole scene. papparazzi and fellow cake eaters.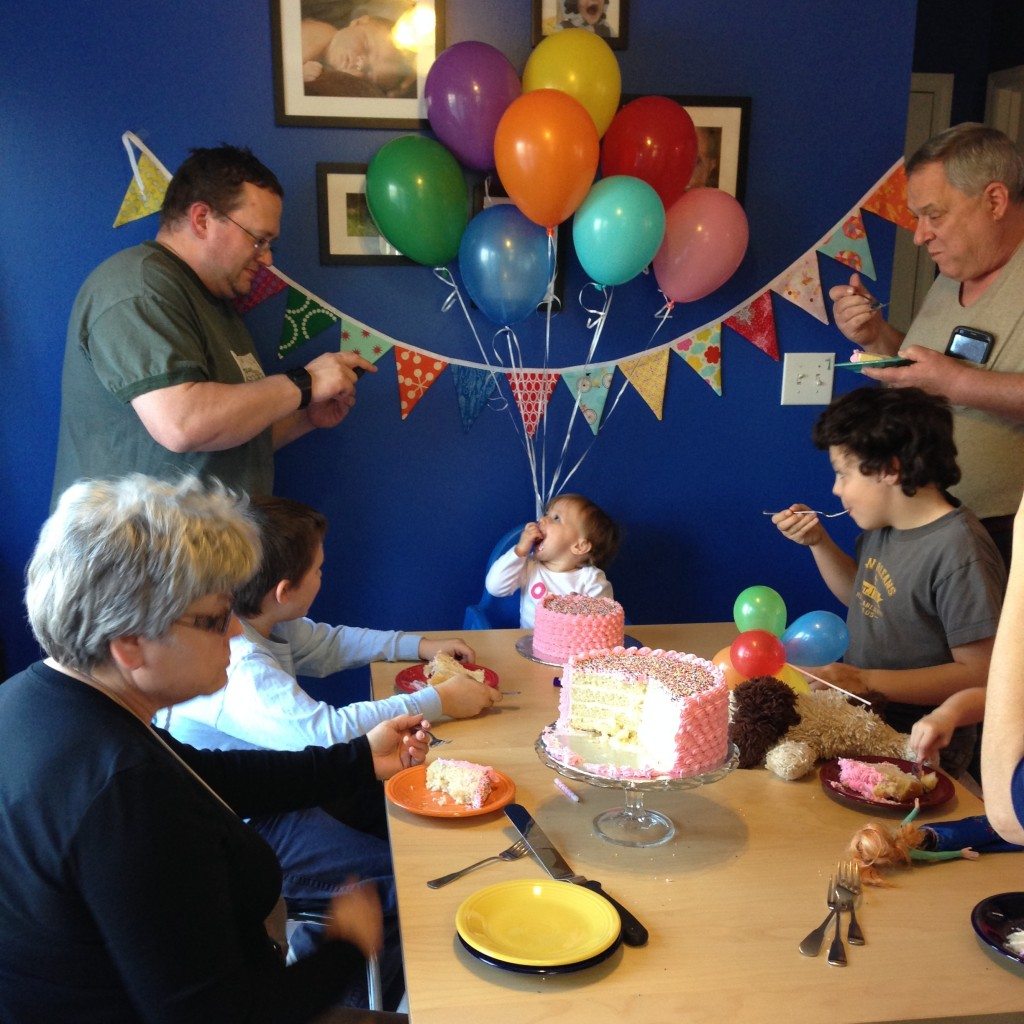 more of the same.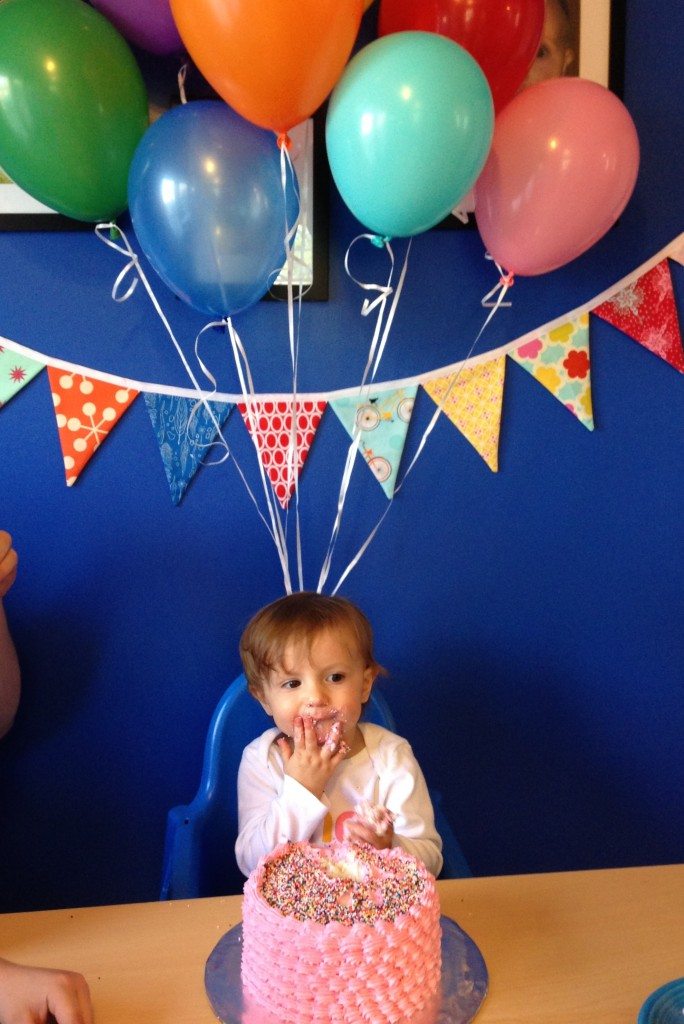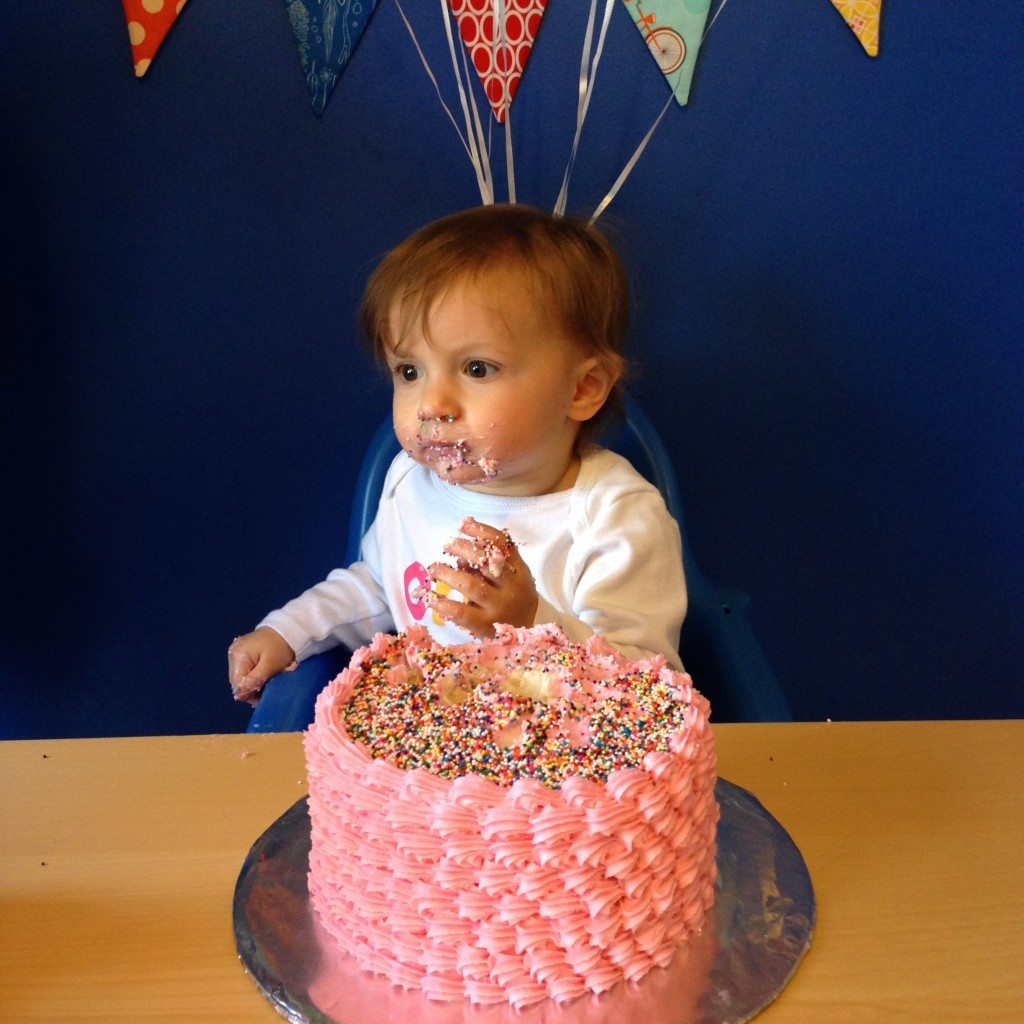 and then, in for the kill.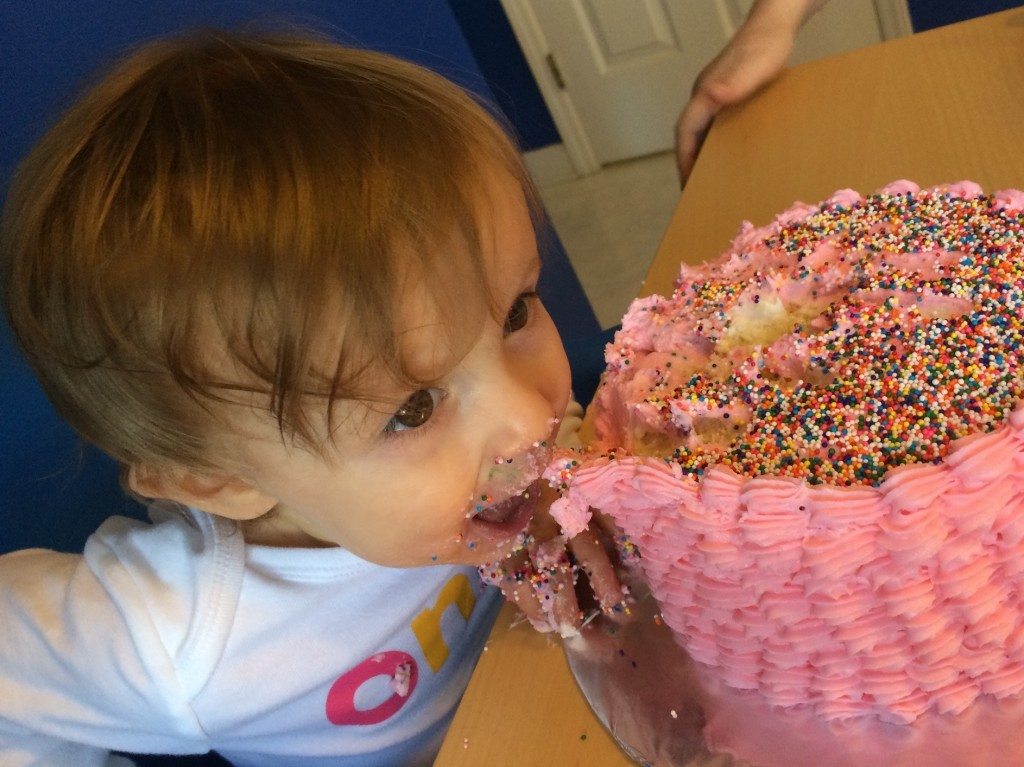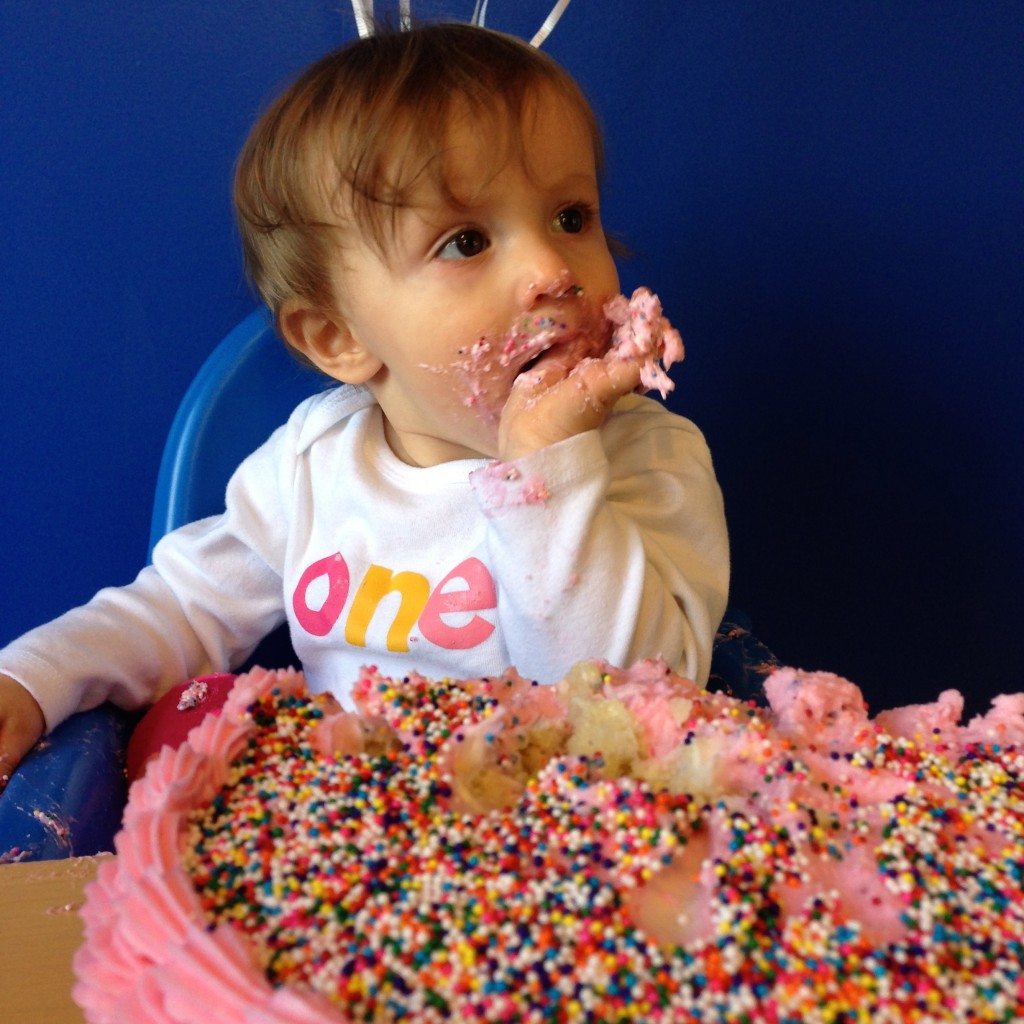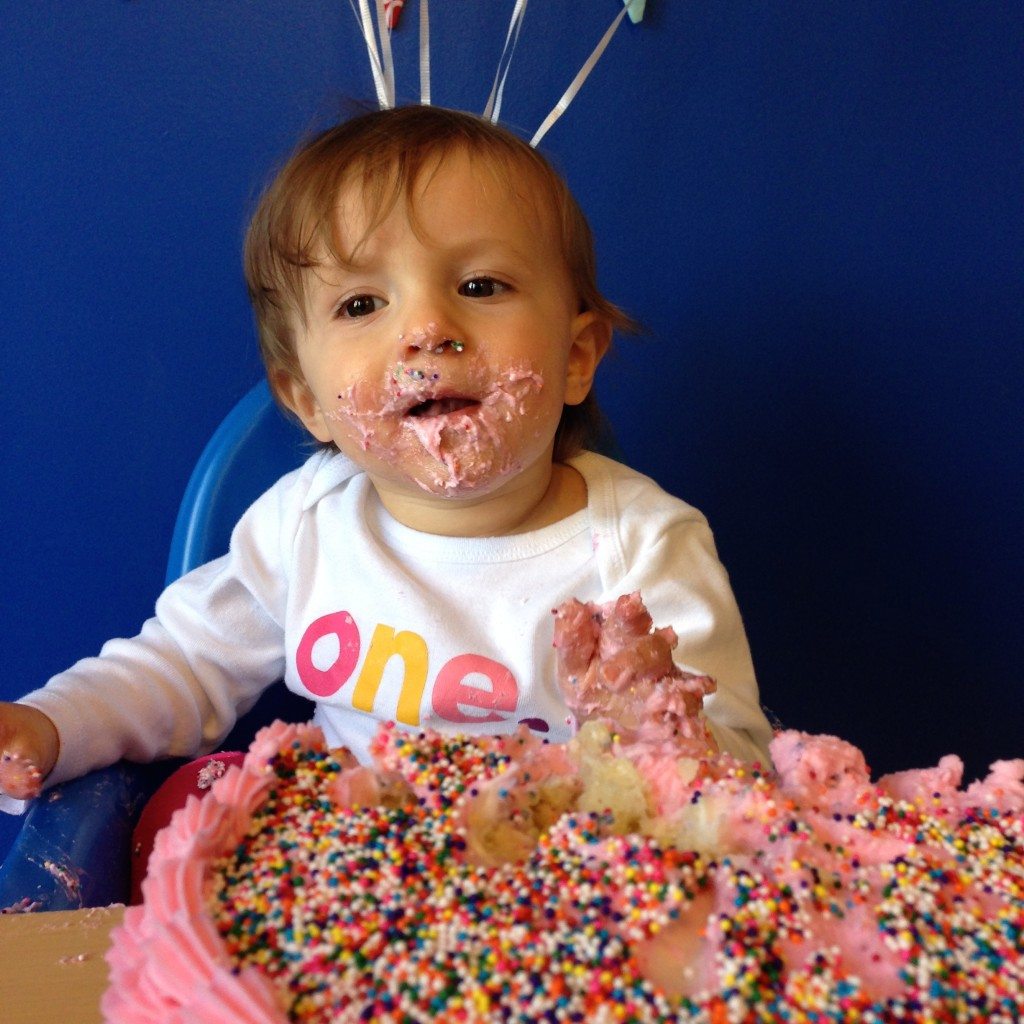 i really thought she would make a complete disaster. but, she tired quickly and pushed the cake away.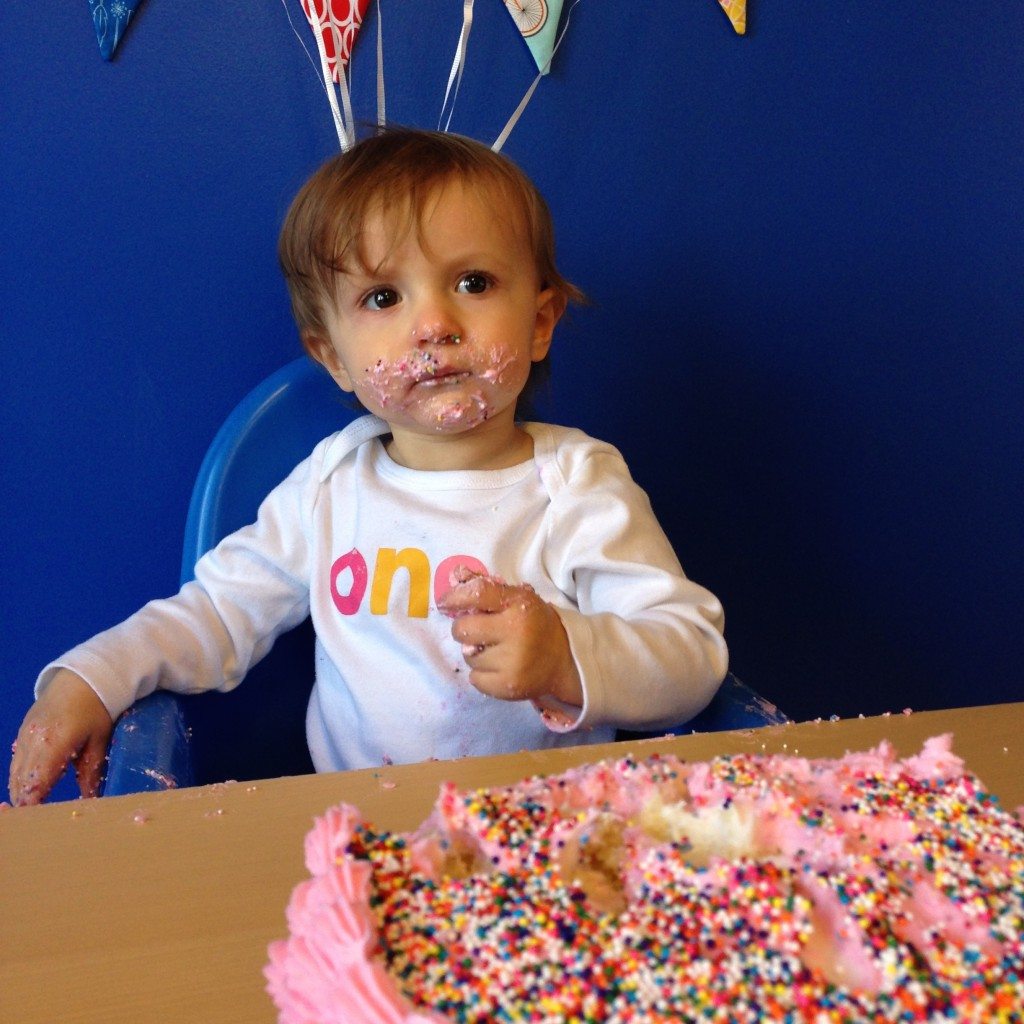 then presents. lots of brightly colored, plastic, battery operated, noisy items. the favorite was this ball popper from gramma. both older kids had one, but it didn't survive for hazel, so a fresh new (and i think louder) one was in order. she's a fan.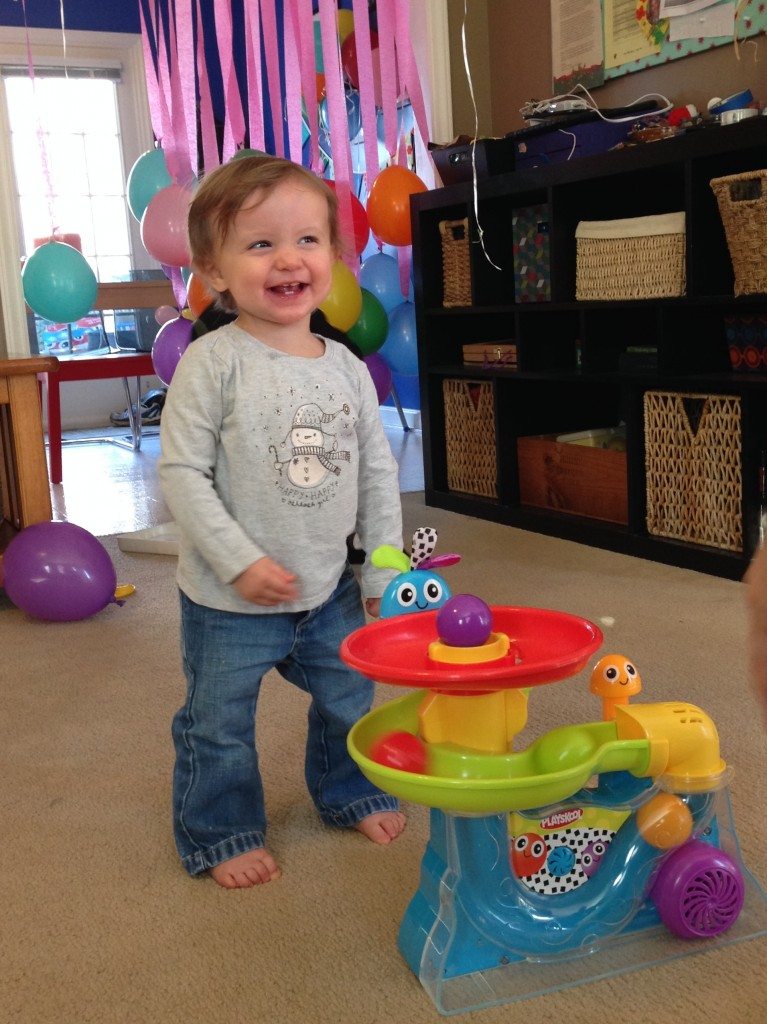 and the first birthday is in the books.
onto christmas!!