a LONG time ago, i bought a stack of cotton+steel tinsel fabric with great plans for christmas sewing. and then recently, i finished up this sucker:

i was missing a few pieces and so it took me awhile to get started. once i secured all of the missing prints, i delayed on choosing a pattern and a background fabric. finally, i decided on the moda love quilt (big huge blocks) and the navy background to match the one navy print in the collection.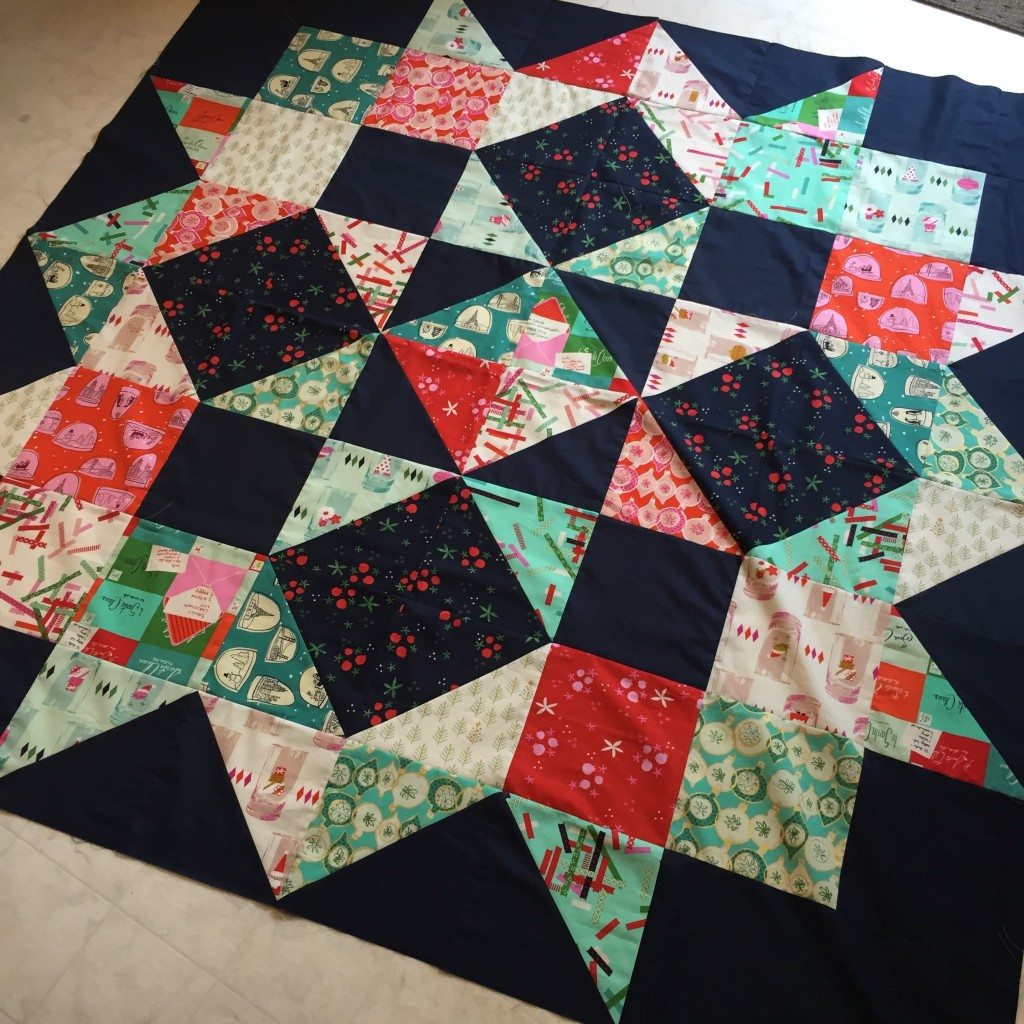 then, i was super grumpy for awhile about how dark the quilt was. so, off to the fabric shop i went, to purchase some border fabrics in the hopes of lightening it up a bit. i think it works.

i also based my backing fabrics based on the selections at my local quilt shop.

since i wasn't super duper in love with this quilt, i was able to let myself experiment a bit with the quilting. usually i'm terrified to mess up a quilt that i love or that is for someone else. but, i had time and wasn't worried about ruining it, so i opted for some various techniques. it might be hard to see, but i echoed the star in the navy background. and did some starbursty type free motion quilting in the star parts.

the backing shows the quilting a bit better.

finally, i bound it up in this cotton+steel basic that i searched high and low for. (disregard the random threads please).

and it was done. and i actually kind of like it. :)'
and so does hazel.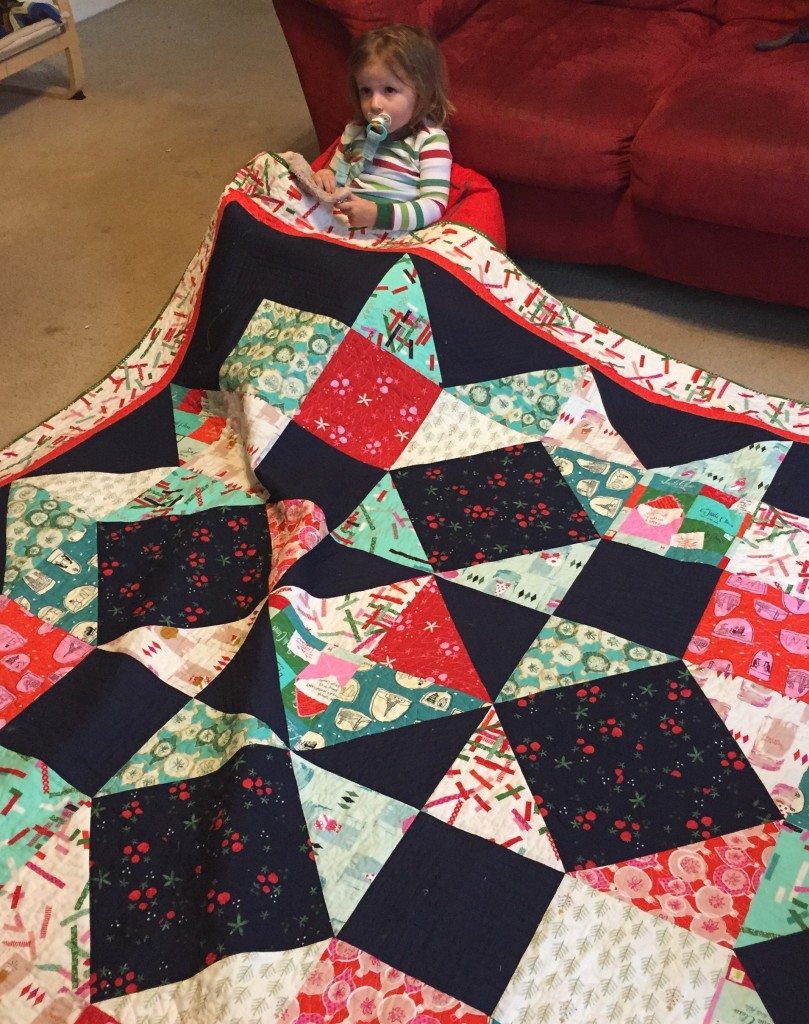 the end.