on november 16th, i entered into my fortieth year on earth. that is to say, i turned thirty nine.
it was a monday, but i started the celebration on the preceding thursday.
firstly, i went out with some friends to the porch. so fun.
i had a foothills frostbite black ipa to start things off. and another. and then a free hoots pale ale when an extra got poured. can't complain.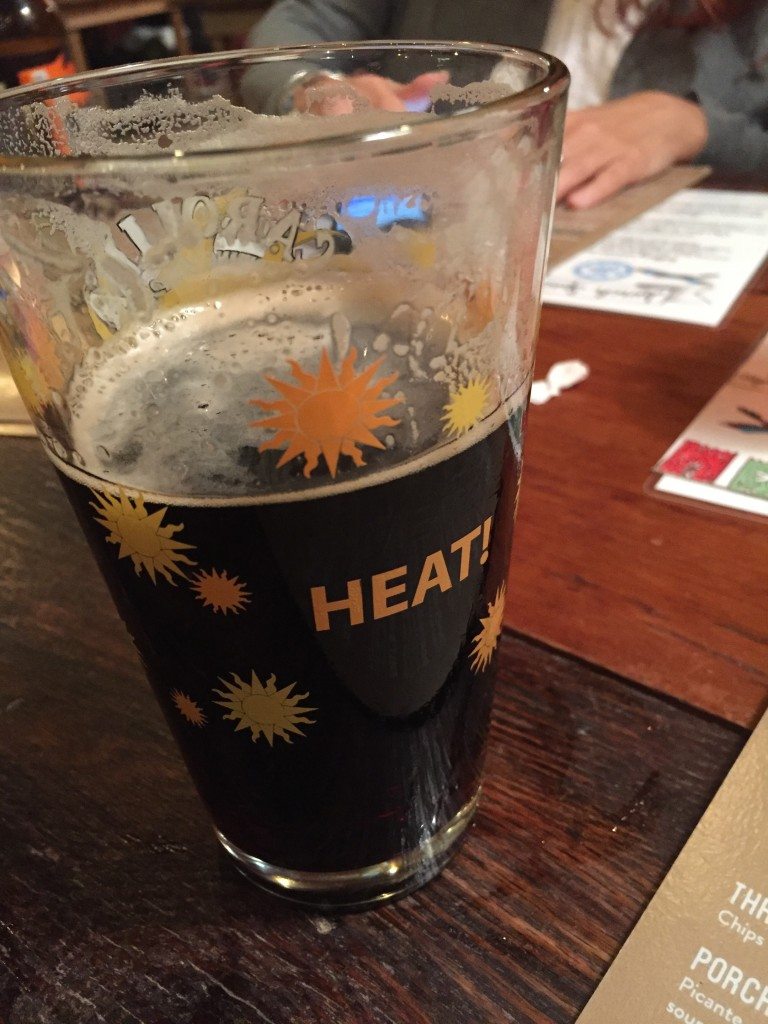 then, i went with the old porch standby, tostadas teddy. it's delicious and i'm always nervous to venture out to other areas of the menu.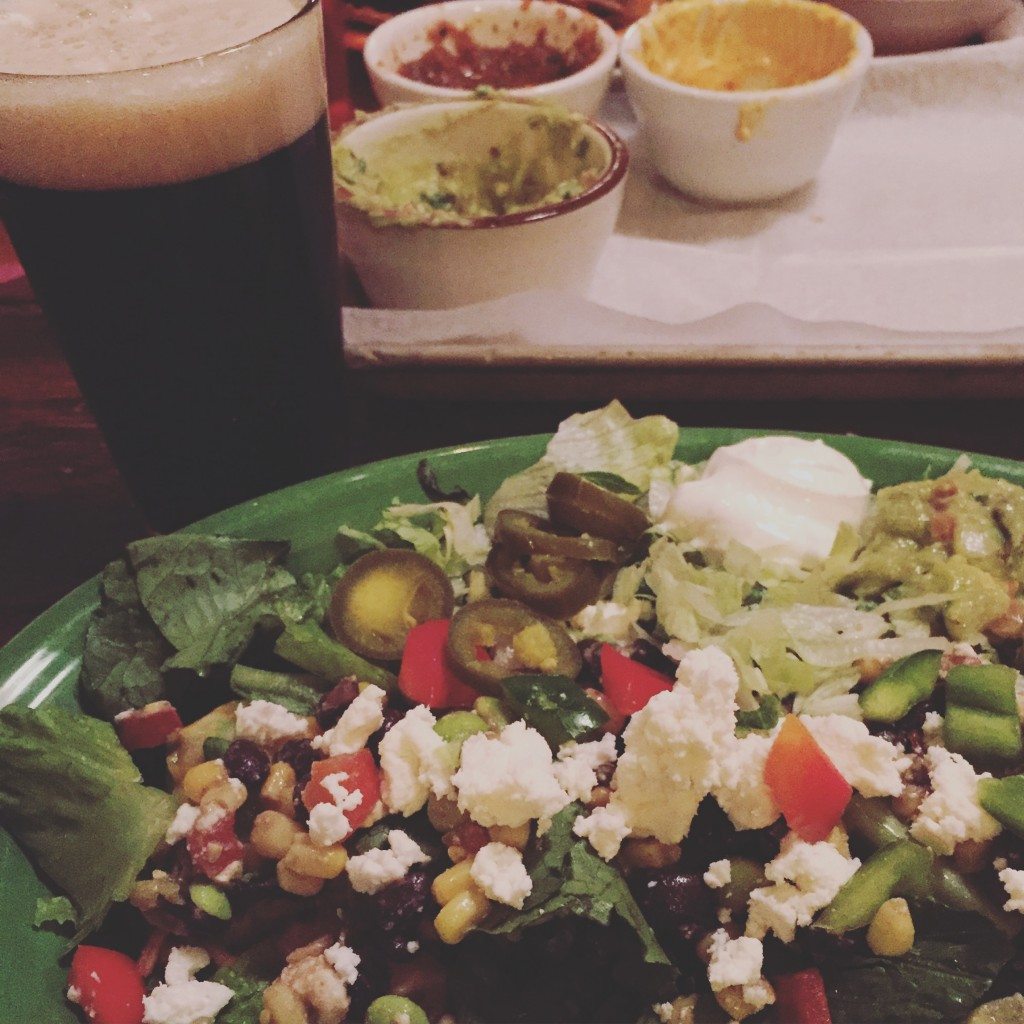 my good pal jude, who knows me so well, got me a box of sweetart themed candy items. i'm slowly making my way through them and towards type 2 diabetes.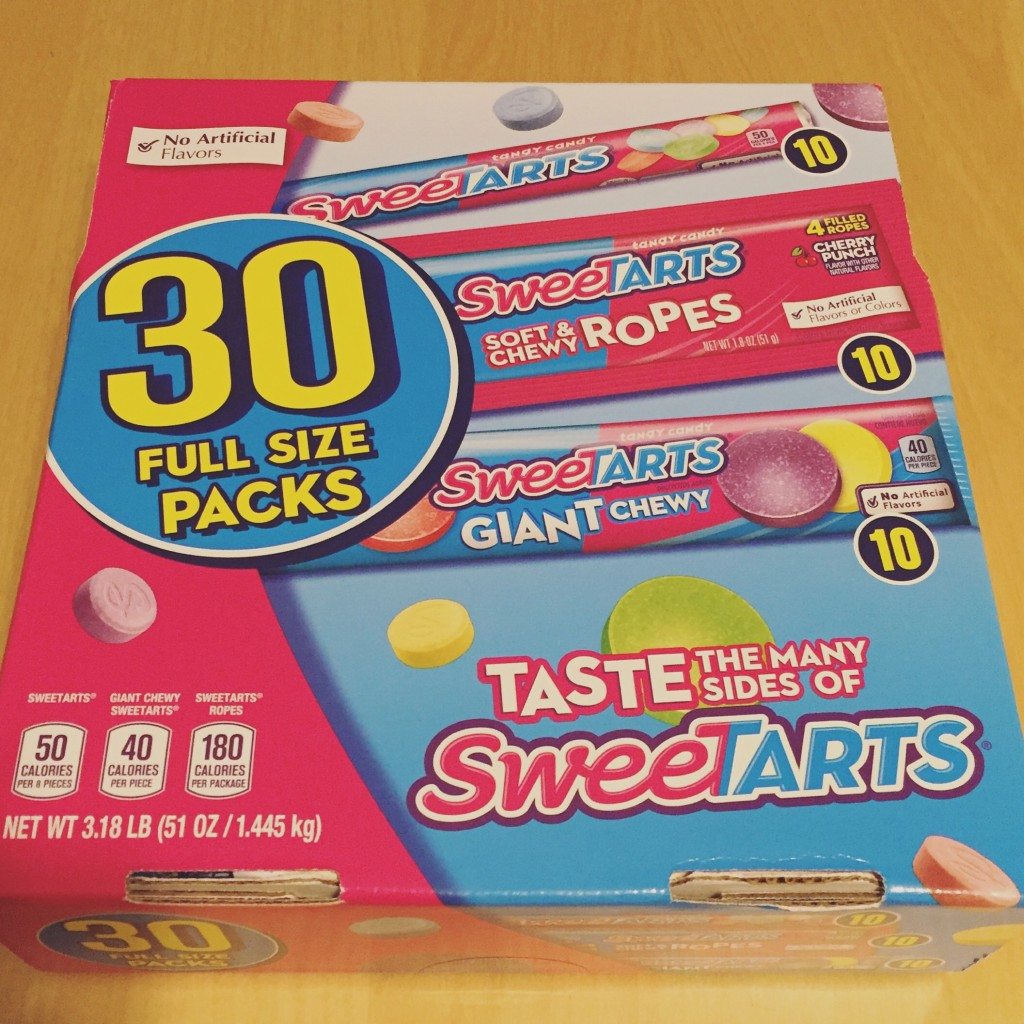 on friday night, the mexican fiesta continued, and derek took the fam out to monte de rey. special nachos are the bomb.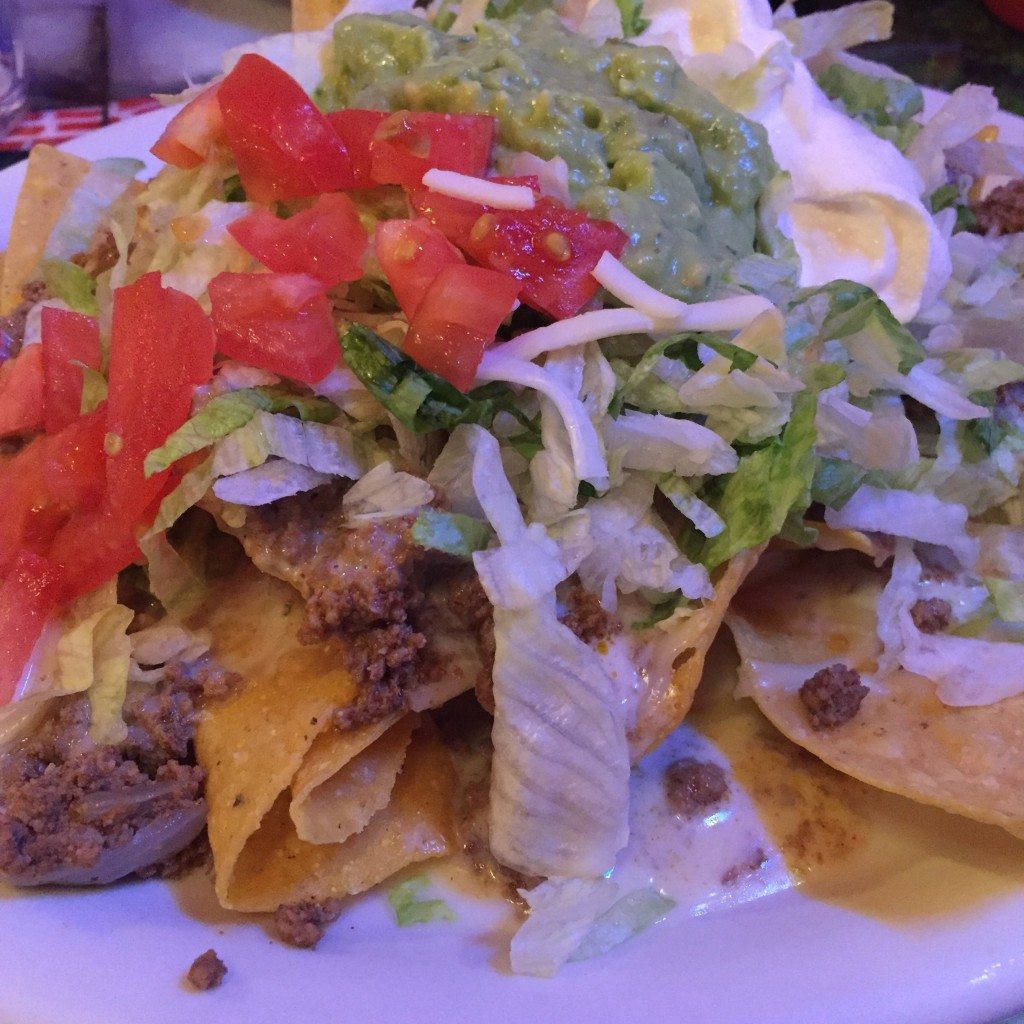 and saturday morning, i continued eating my way through winston salem with a bagel station salt bagel with chive cream cheese.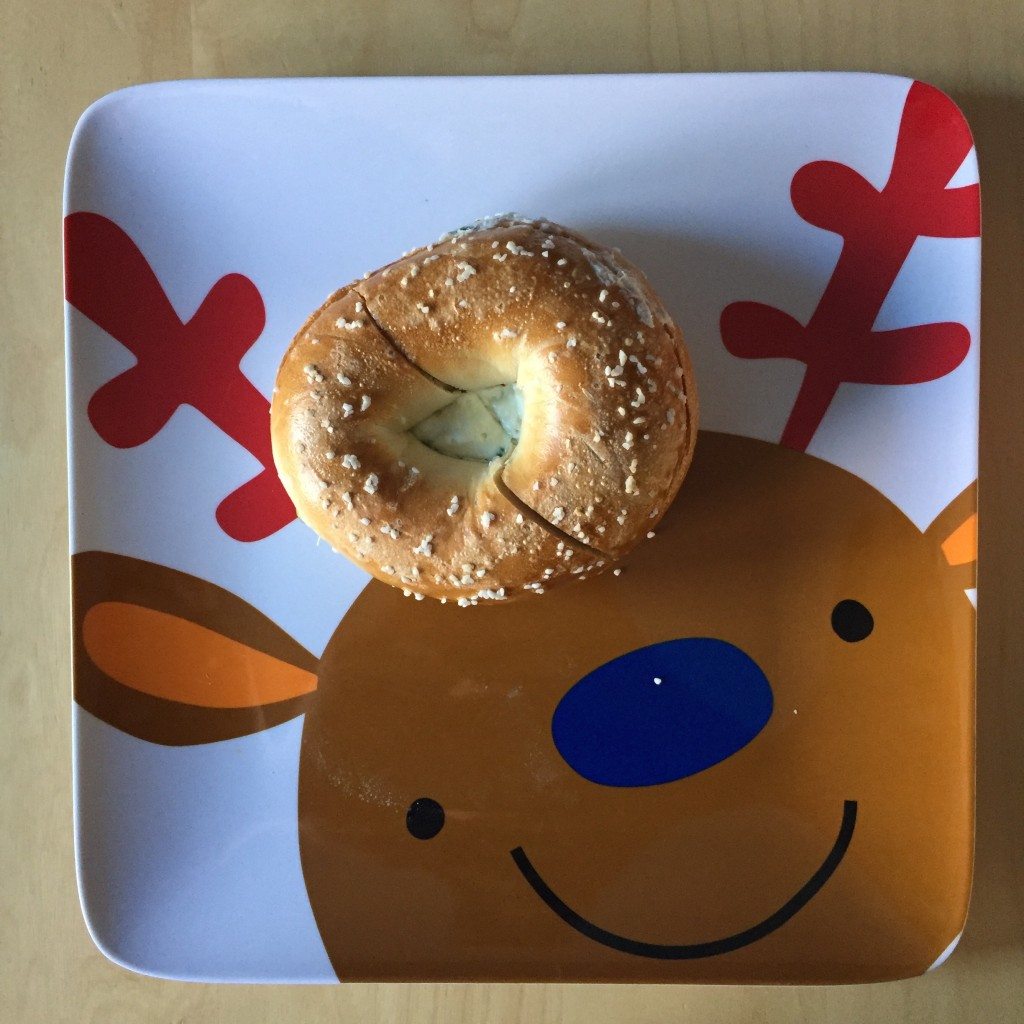 and a pumpkin spice latte in a red cup from starbucks. despite the current red cup drama.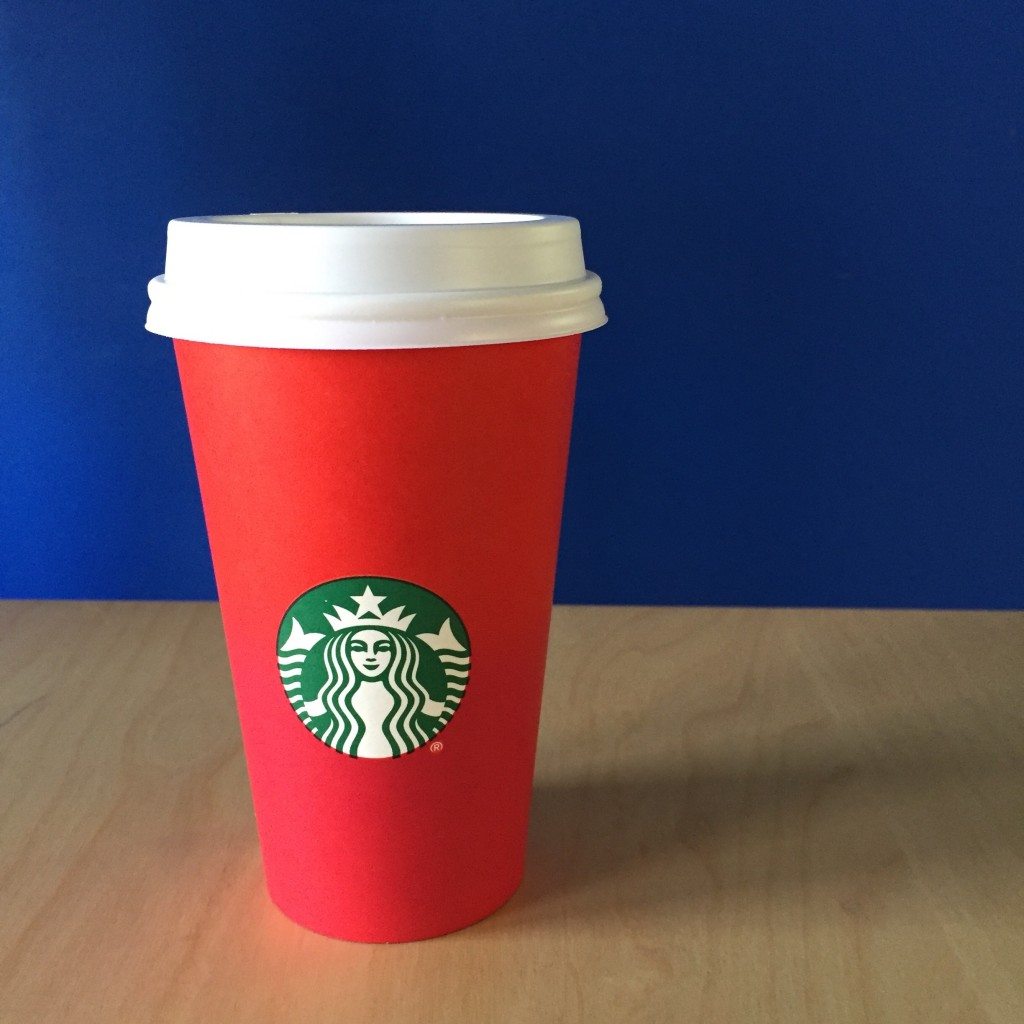 on saturday night, derek's parents kept the kiddos while derek and i went out to dinner. the plan was for me to get a prime rib, but first they said they were out of the size i wanted. then, when they brought it, it was approximately 4 stages past my "medium rare" and had to settle for a ribeye. which was ok, but definitely no prime rib. anyhow, i opted for some carnegie hall cheesecake to cap off the night.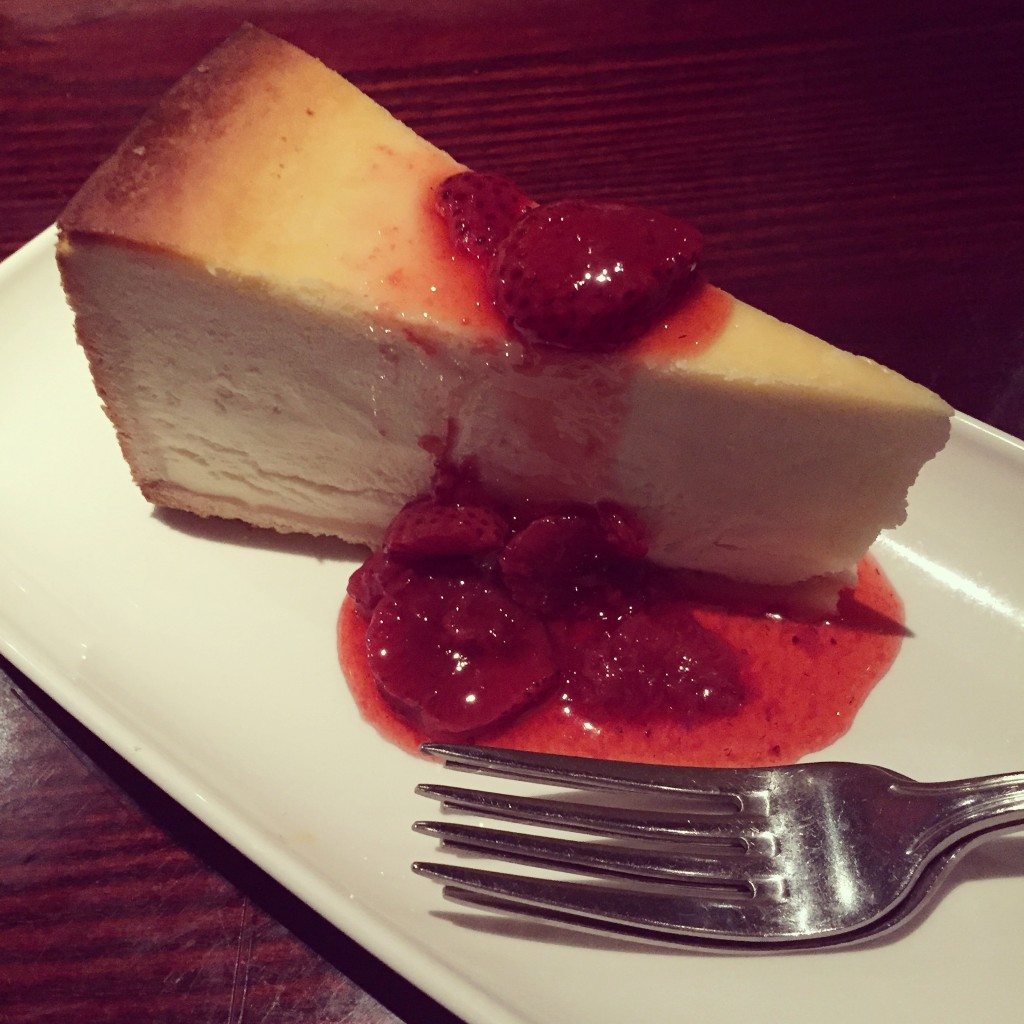 derek got me a fit bit. and the kids gave me hand picked cards. isaac even wrote me a little encouragement inside his. 🙂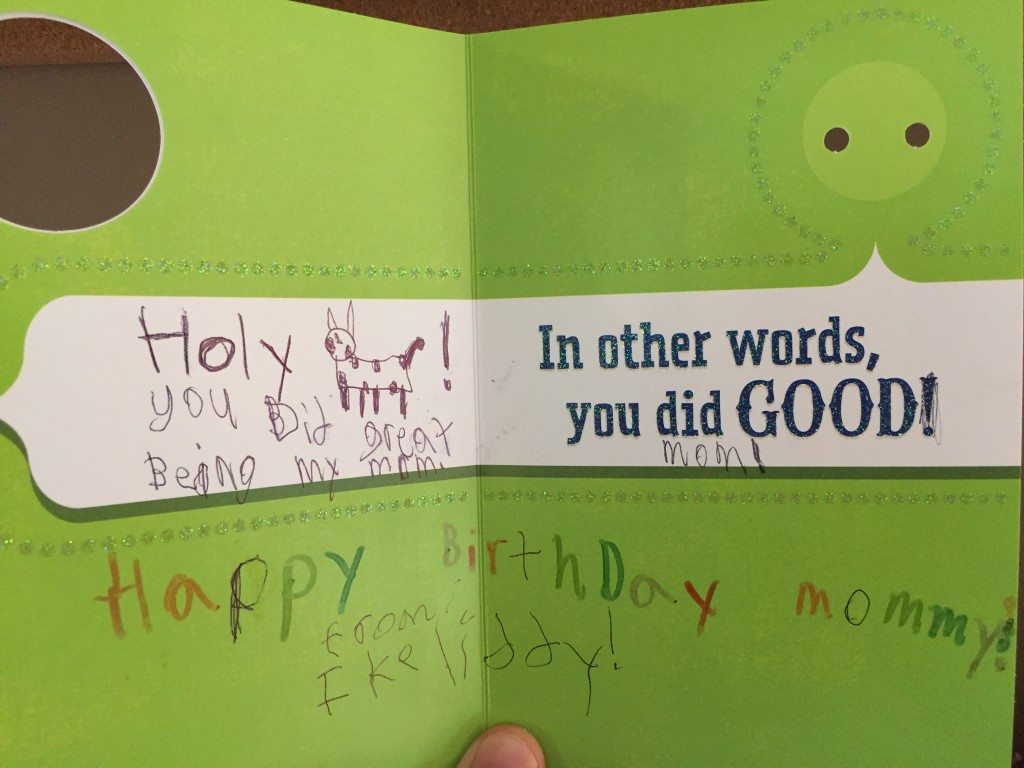 on my actual birthday, we had some pad thai (no mexican!).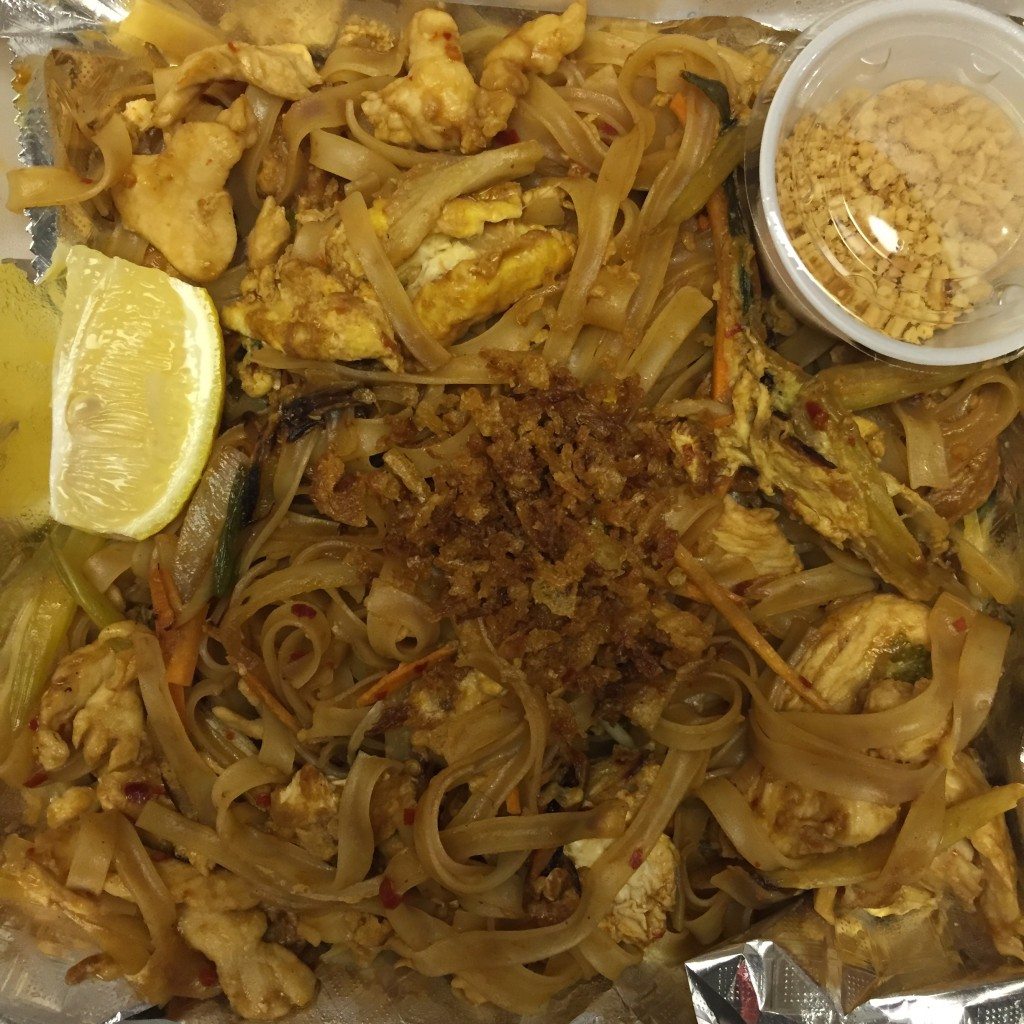 and then a harris teeter cake.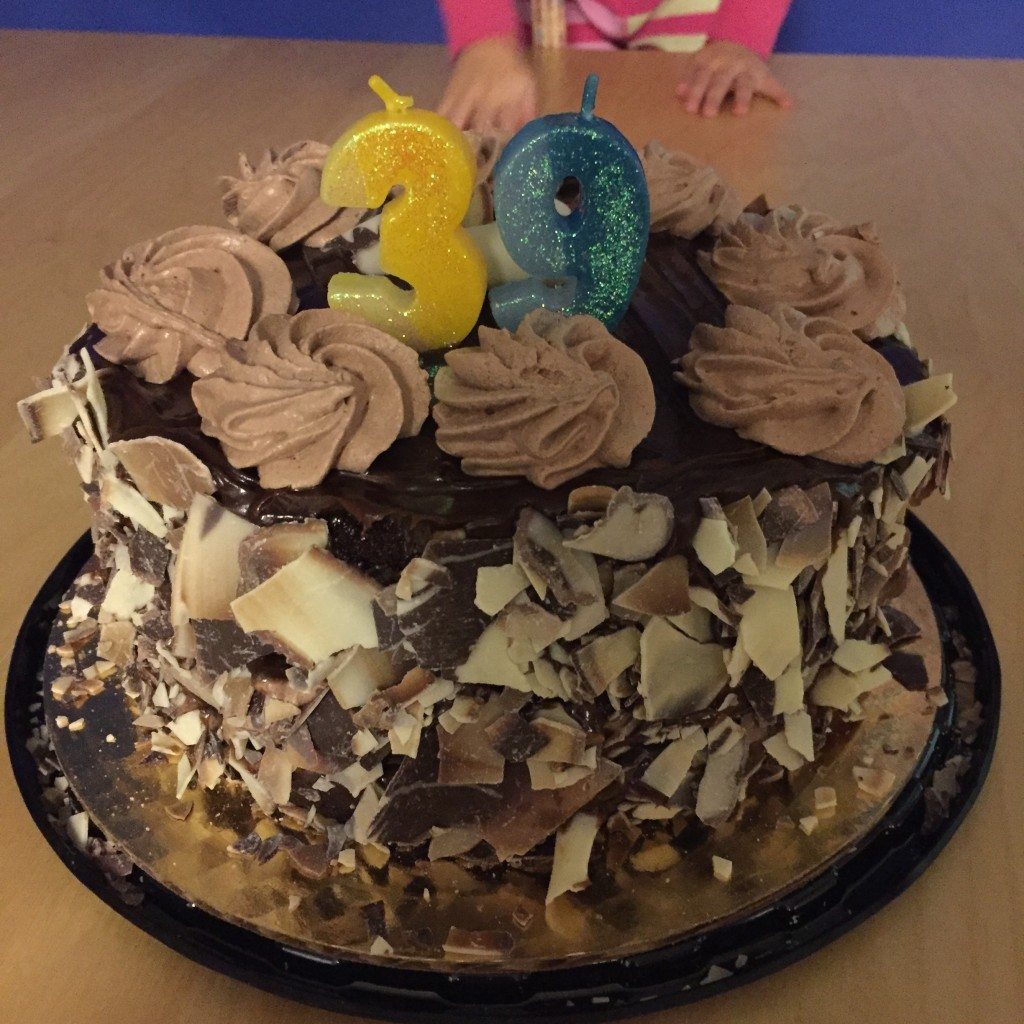 which hazel attempted to hijack.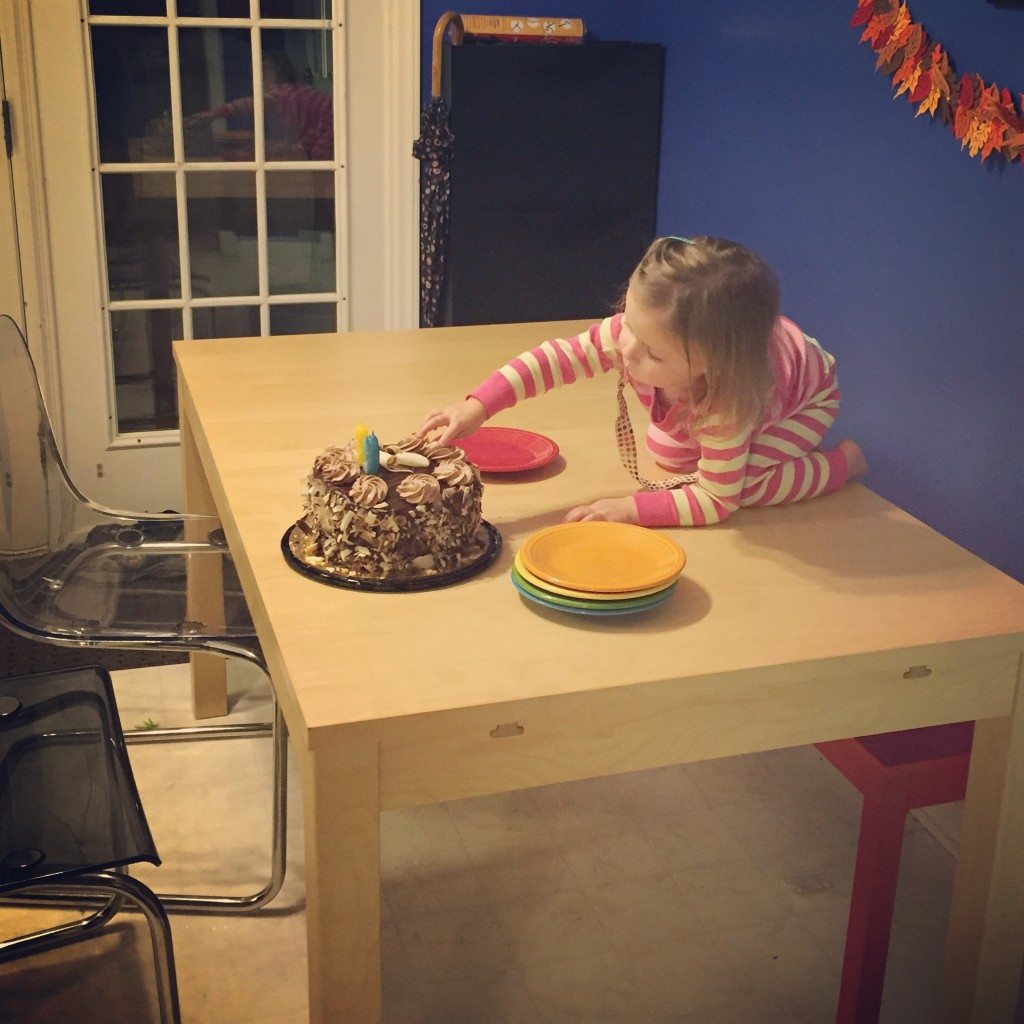 i love this crew.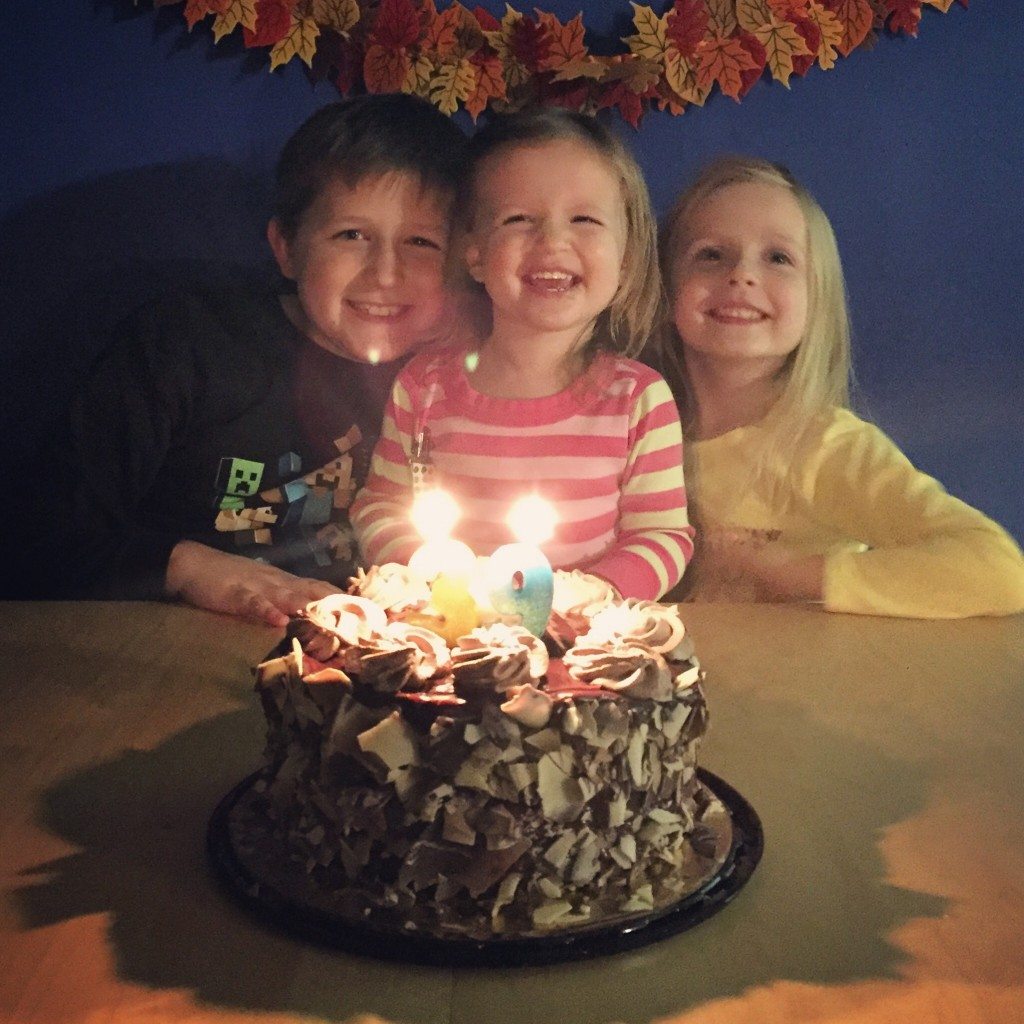 and that was it.
oh. and this was another gift from the posse. some charlie brown ornaments.
(the fifth and final one came out on black friday).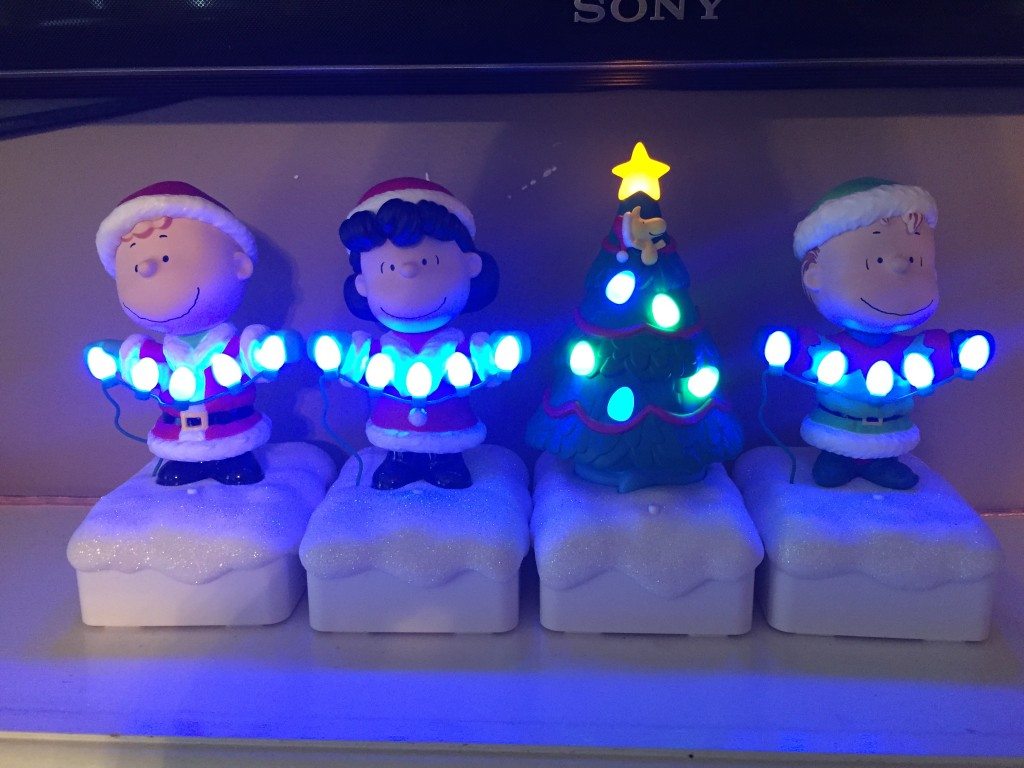 the end.