after ohio, we went back to my sister's house for a few days of mooch-docking on her property in angola. she has all sorts of animals and ponds and creeks and dune buggies and four wheelers and a trampoline and a giant bath tub and a million legos. basically, it's heaven for any kid.
we arrived late saturday afternoon, and anna picked up where she left off, capturing sea creatures.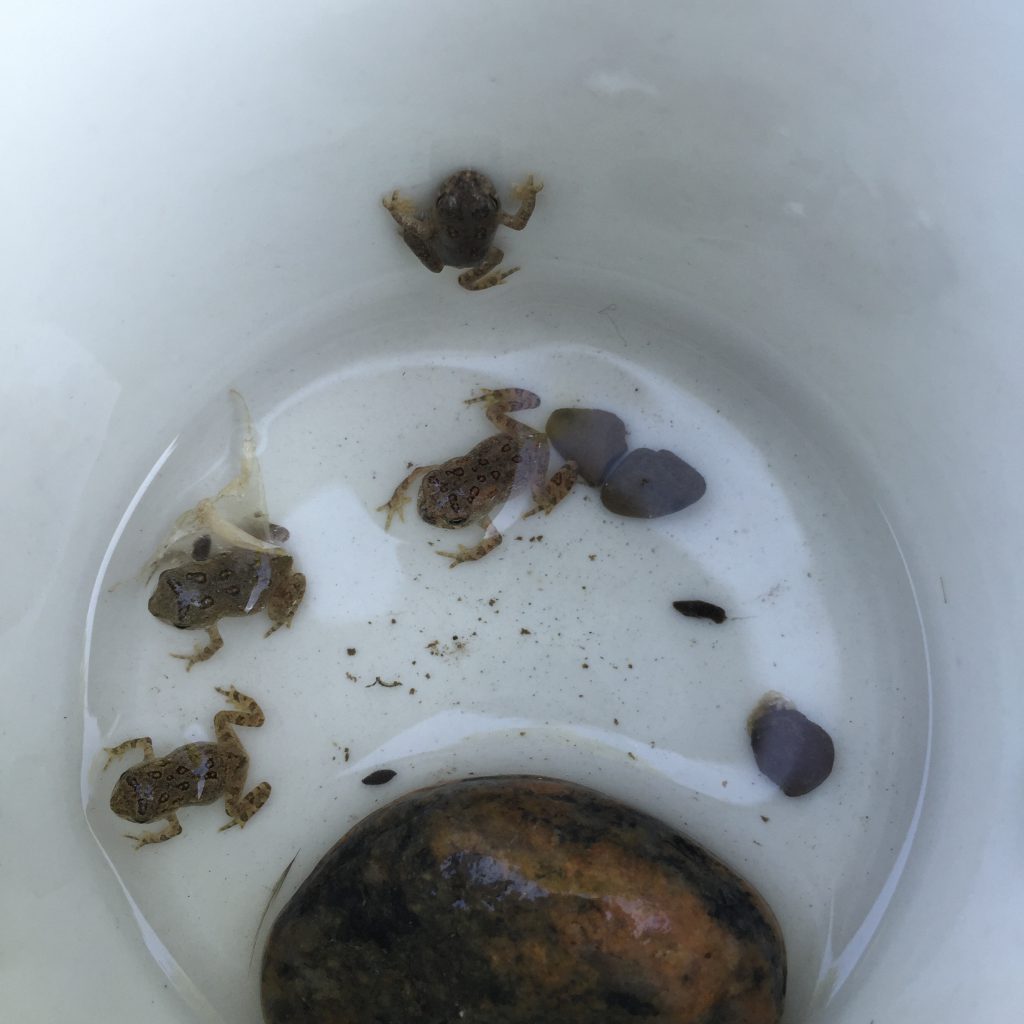 leslie took her on several creek hikes, to find minnows and tiny crayfish and tadpoles.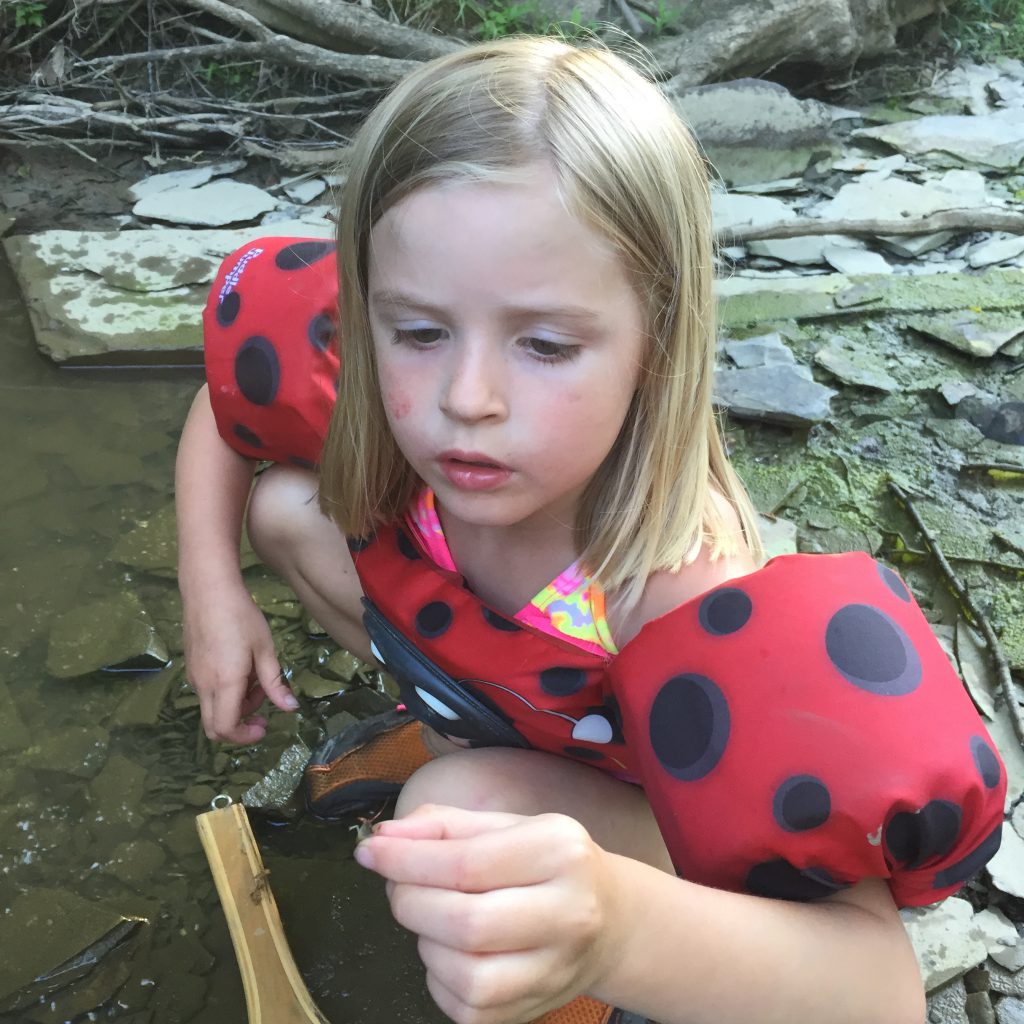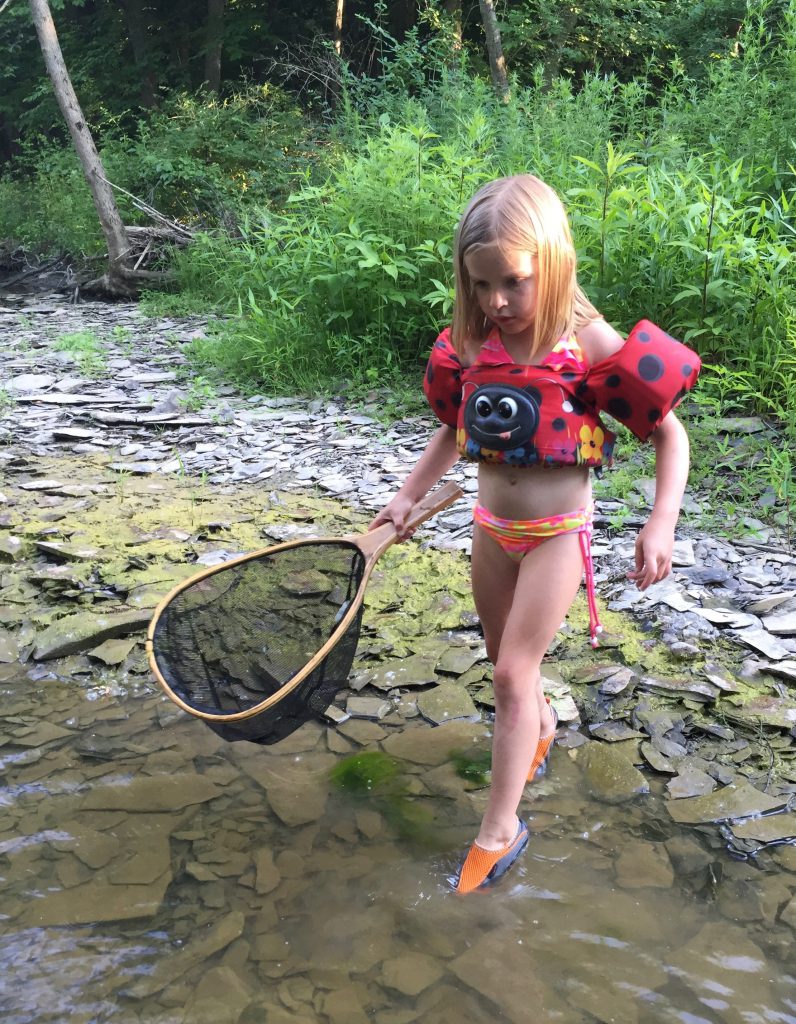 hazel went on one of the journeys. she's not as much a fan of slimy animals.

there were baby chicks and peacocks being born everyday, so there was much fuzzy chick holding going on.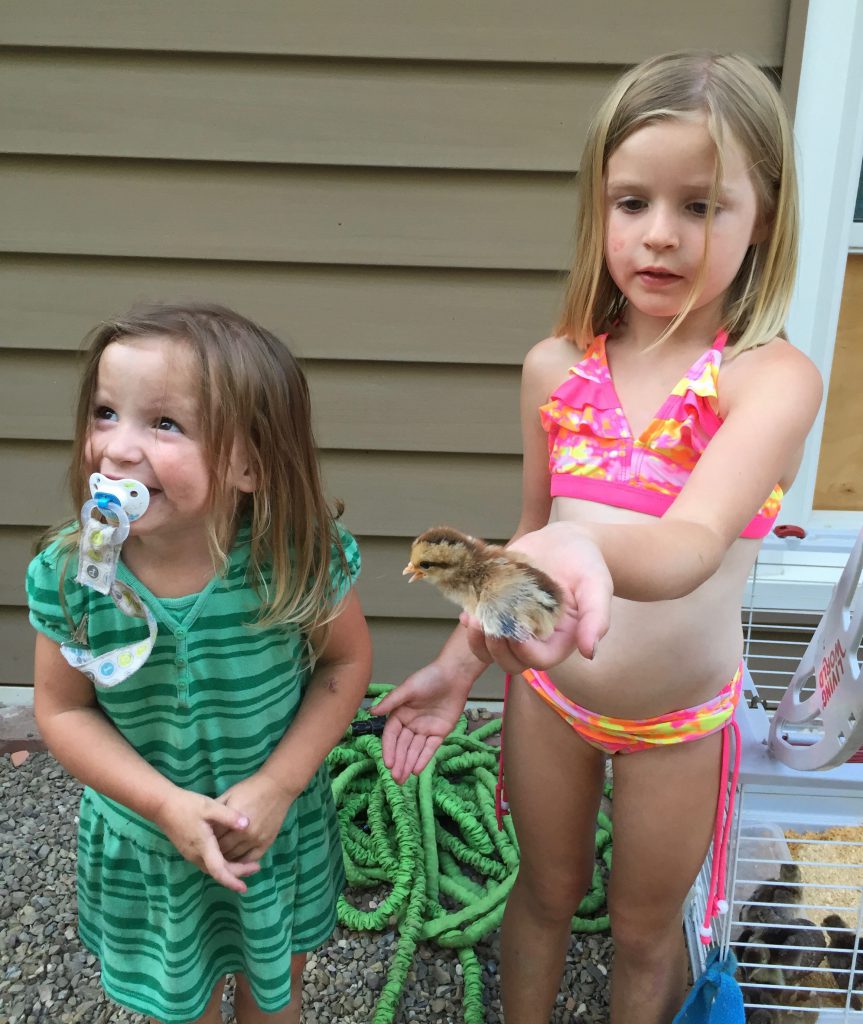 on sunday, it was SCORCHING hot, so we took the kiddos to the beach. leslie's house is about a half mile from lake erie and she knows all the less populated spots.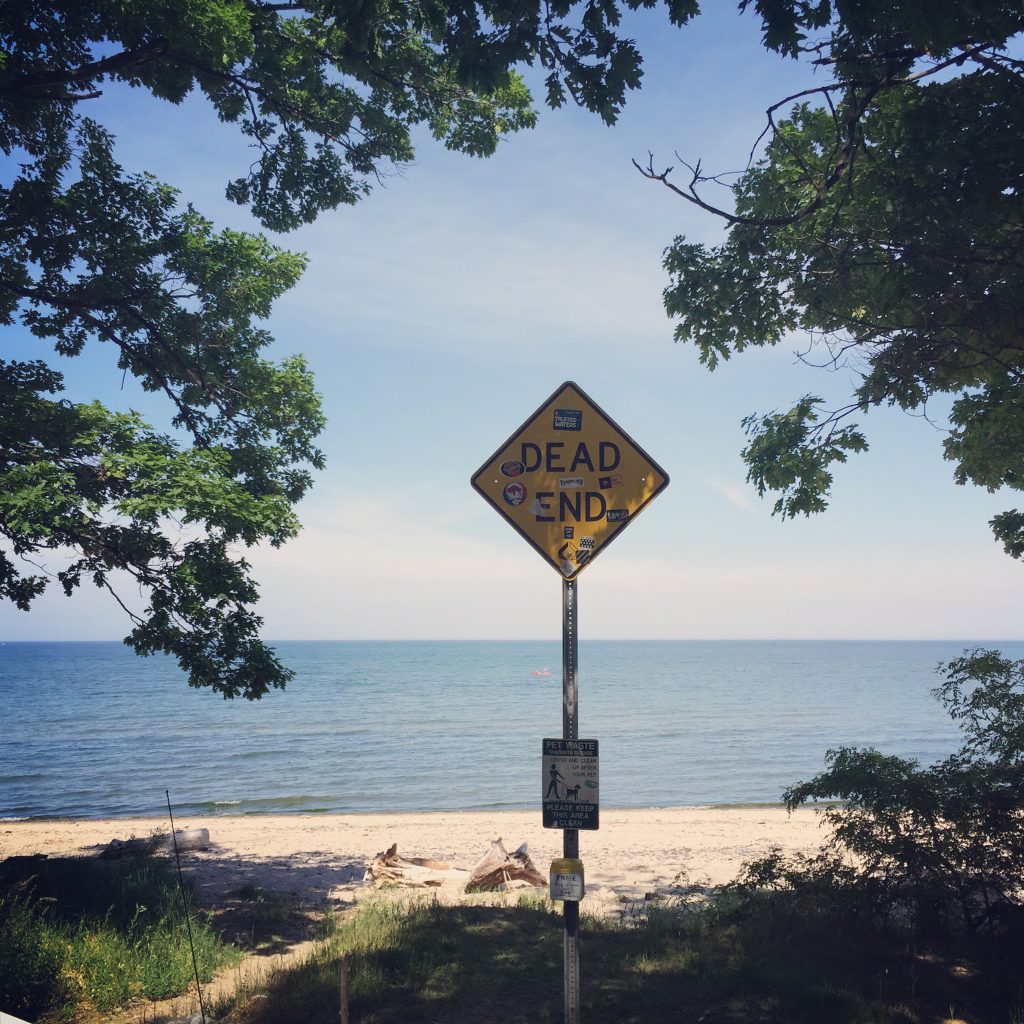 leslie's husband eric is the biggest kid of all, and gladly played with all the kiddos while leslie and i looked for sea glass.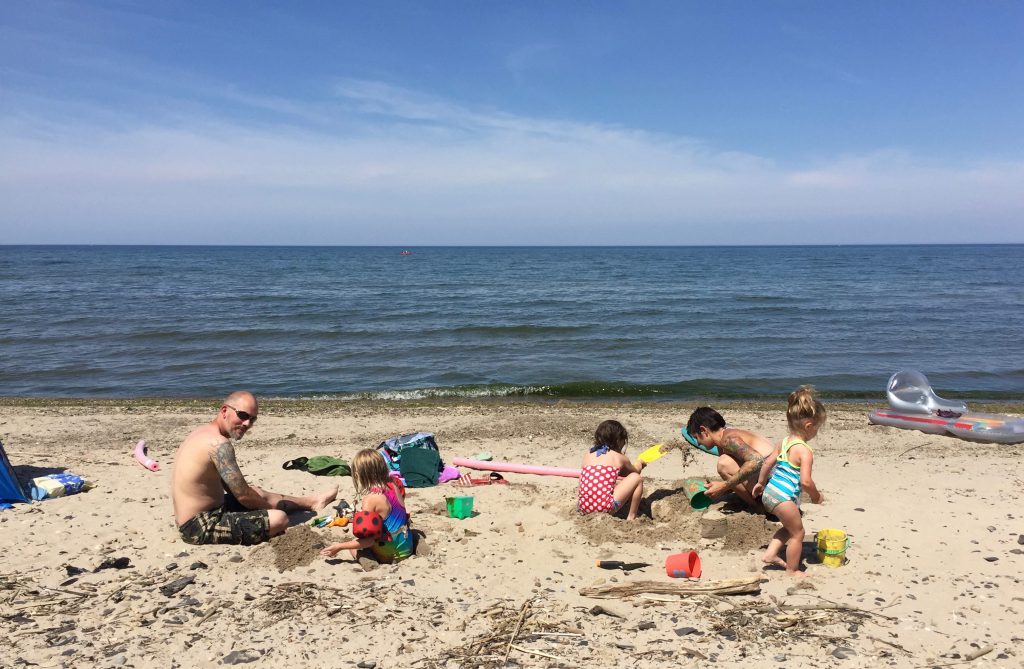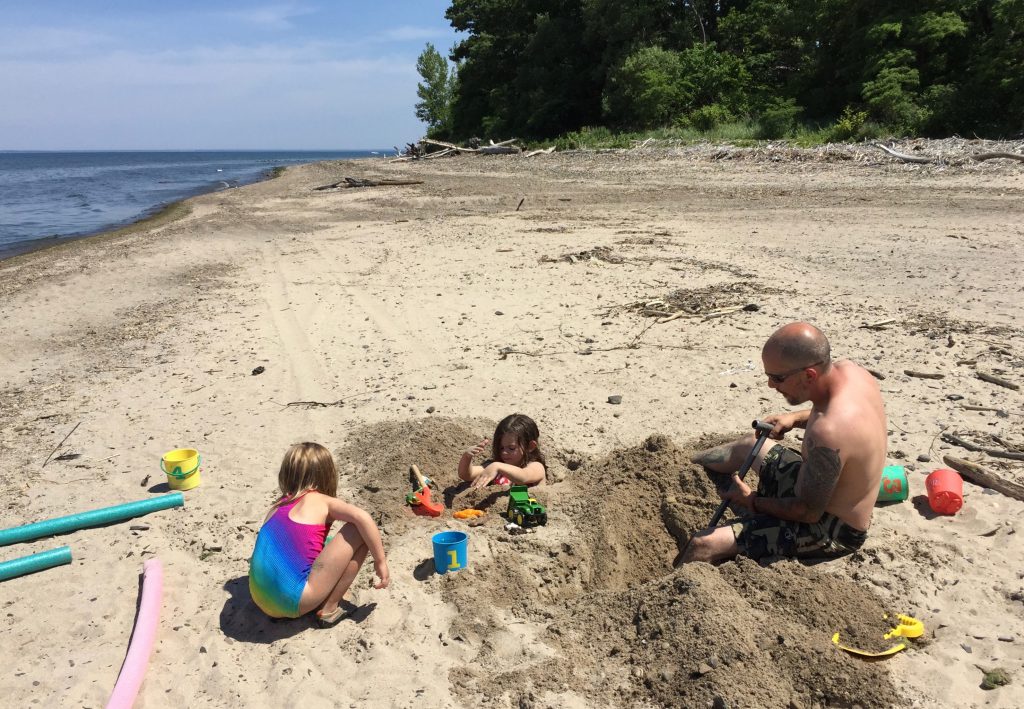 he buried eliot and then gave her an assortment of toys to enjoy from her pit.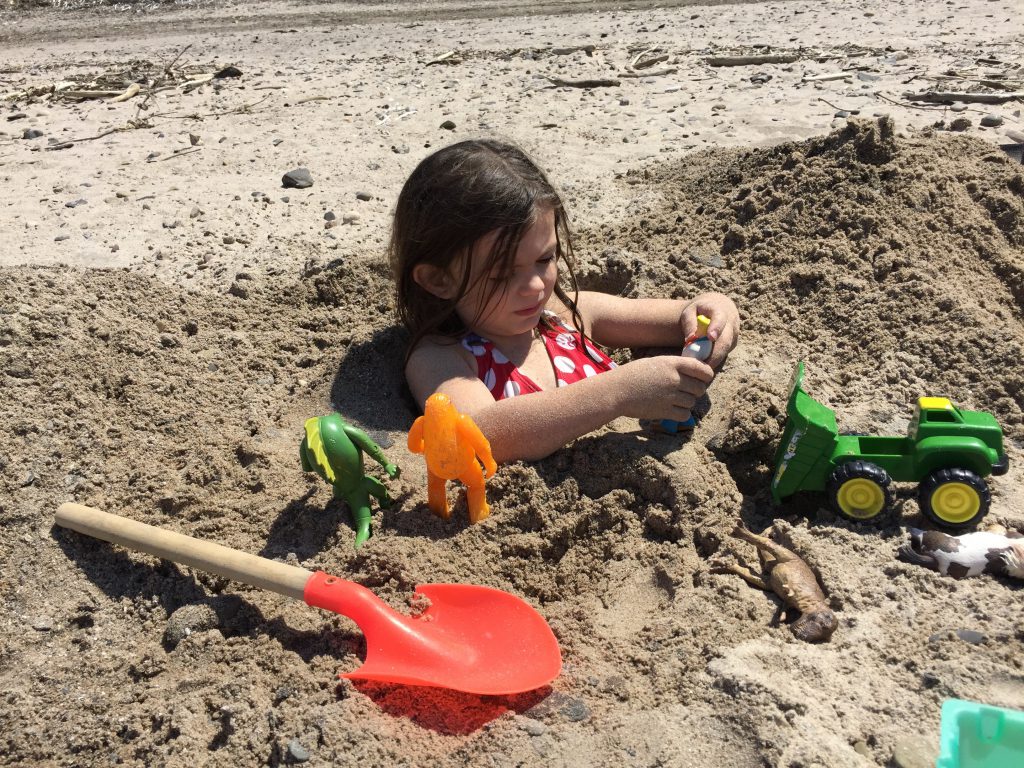 anna was next, but she didn't last as long.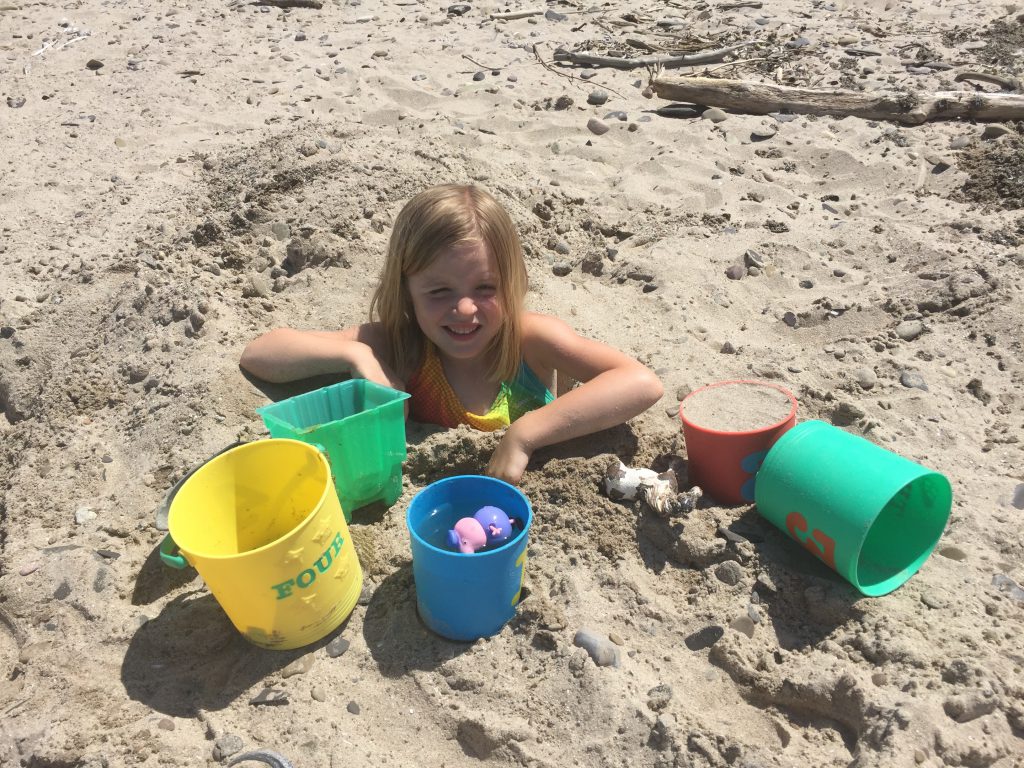 after he went to church, derek surprised us with nice cold slush puppies.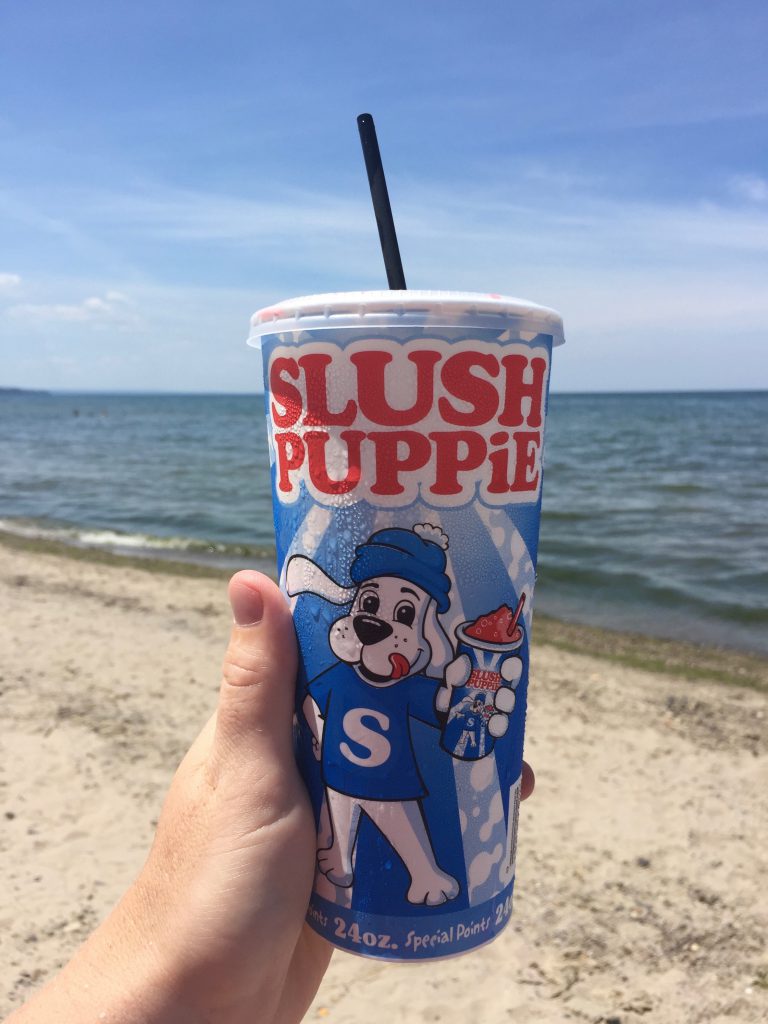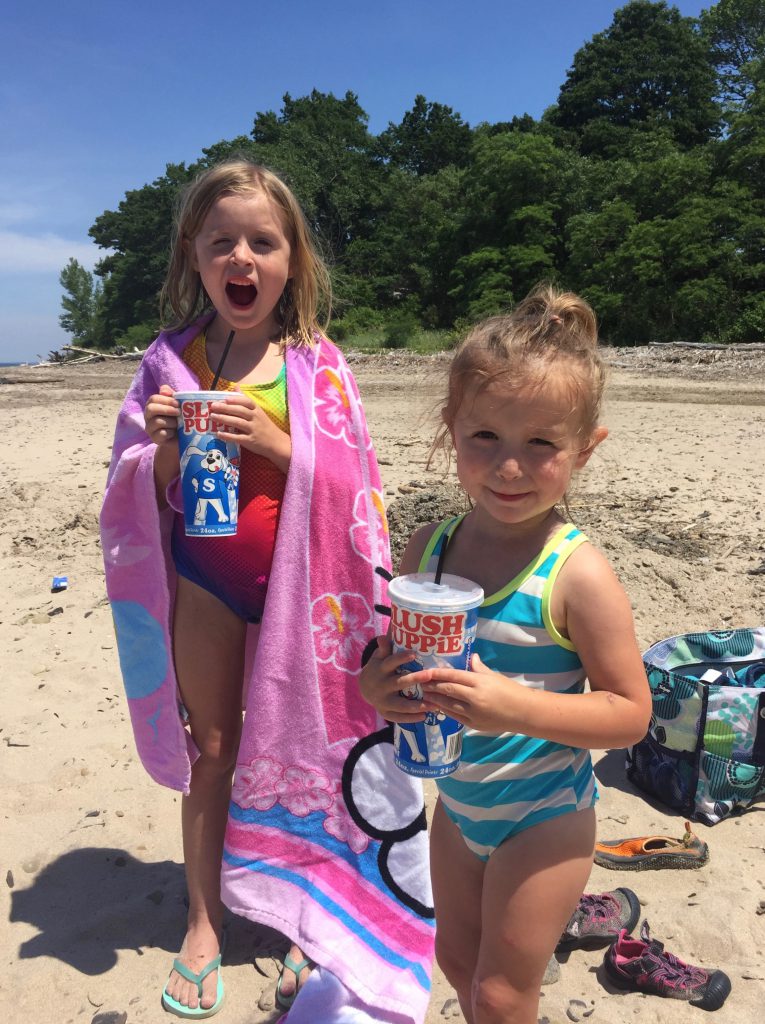 back at the shire, jake and his girlfriend cherub came out to hang out, and went swimming in the pond with the kiddos. and yes, the pond is very green. leslie dyed it to help with reflecting the sun or some such thing.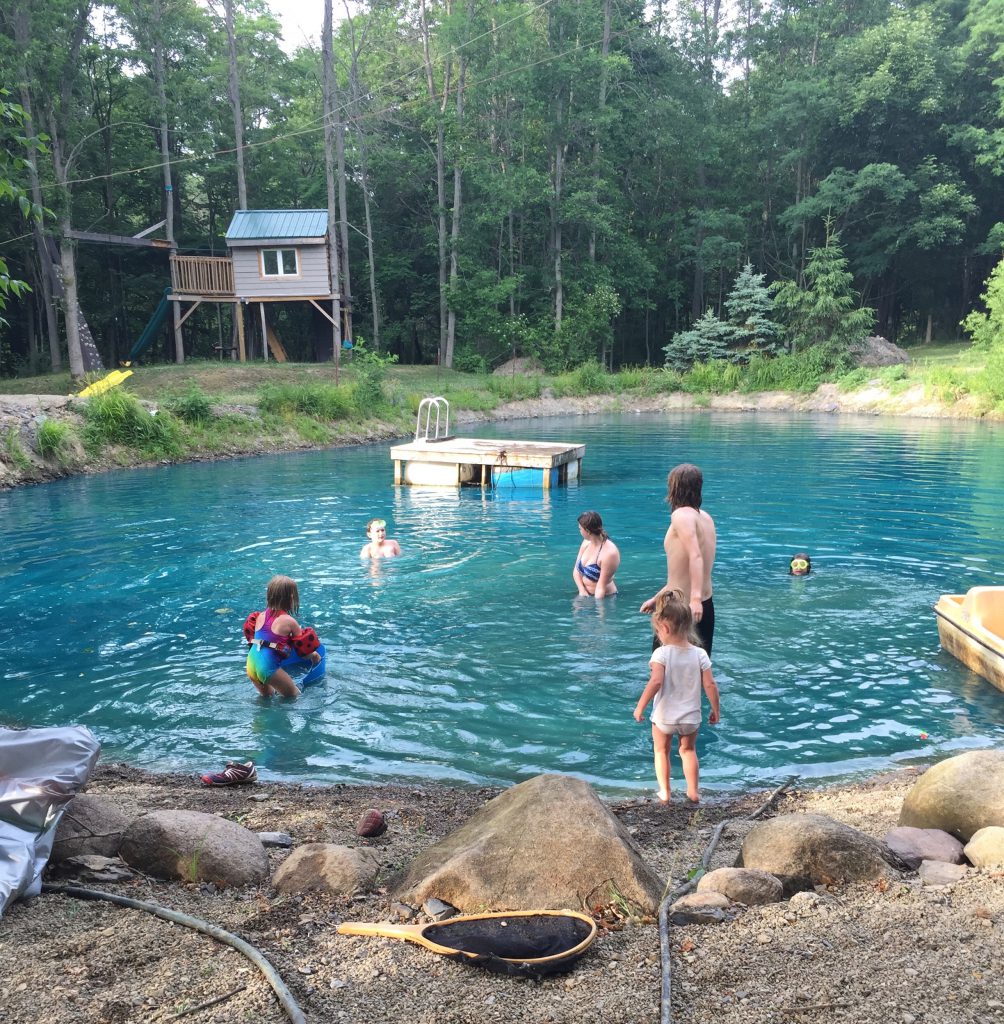 leslie is also an accomplished hair stylist, so we begged for some haircuts. ike's was pretty shaggy, so she touched him up. and she gave hazel her first cut ever. i didn't get any pics of her actual cut, because she was playing games on my phone to occupy her. it was sad to see her little curls go, and now she looks so grown up, but its glorious to only take seconds to brush her hair.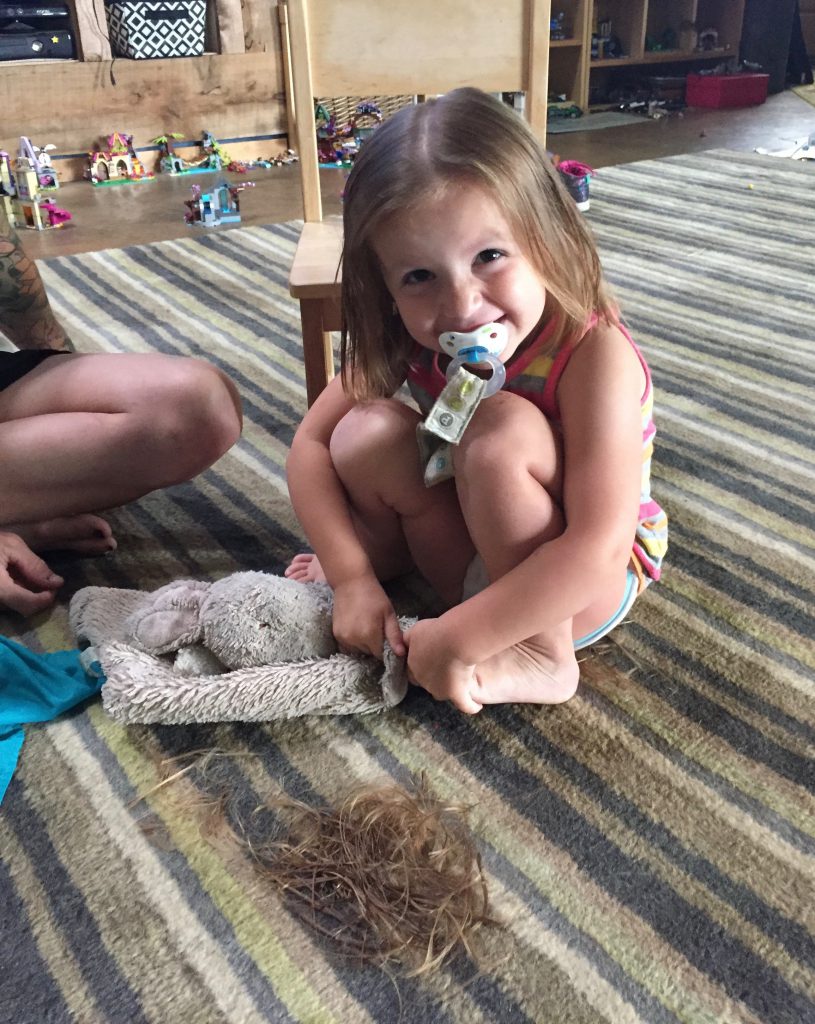 so, then this happened. anna rode a donkey. who was so chill. until leslie's crazy great dane charged after it. so, the donkey obviously bolted away, flipping anna onto her head. and probably ruining her future as a professional donkey rider.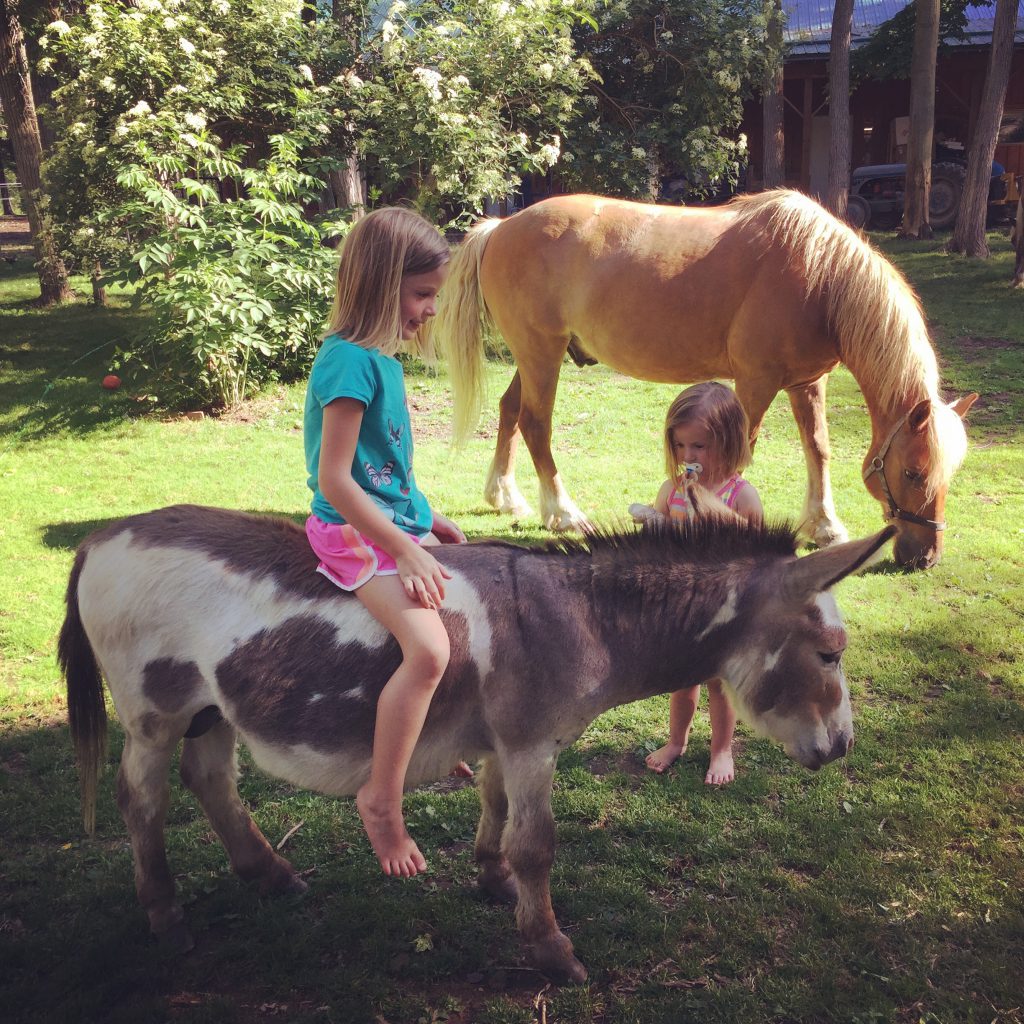 hazel. the singer songwriter. we were just sitting outside, when she emerged from the house with this new look.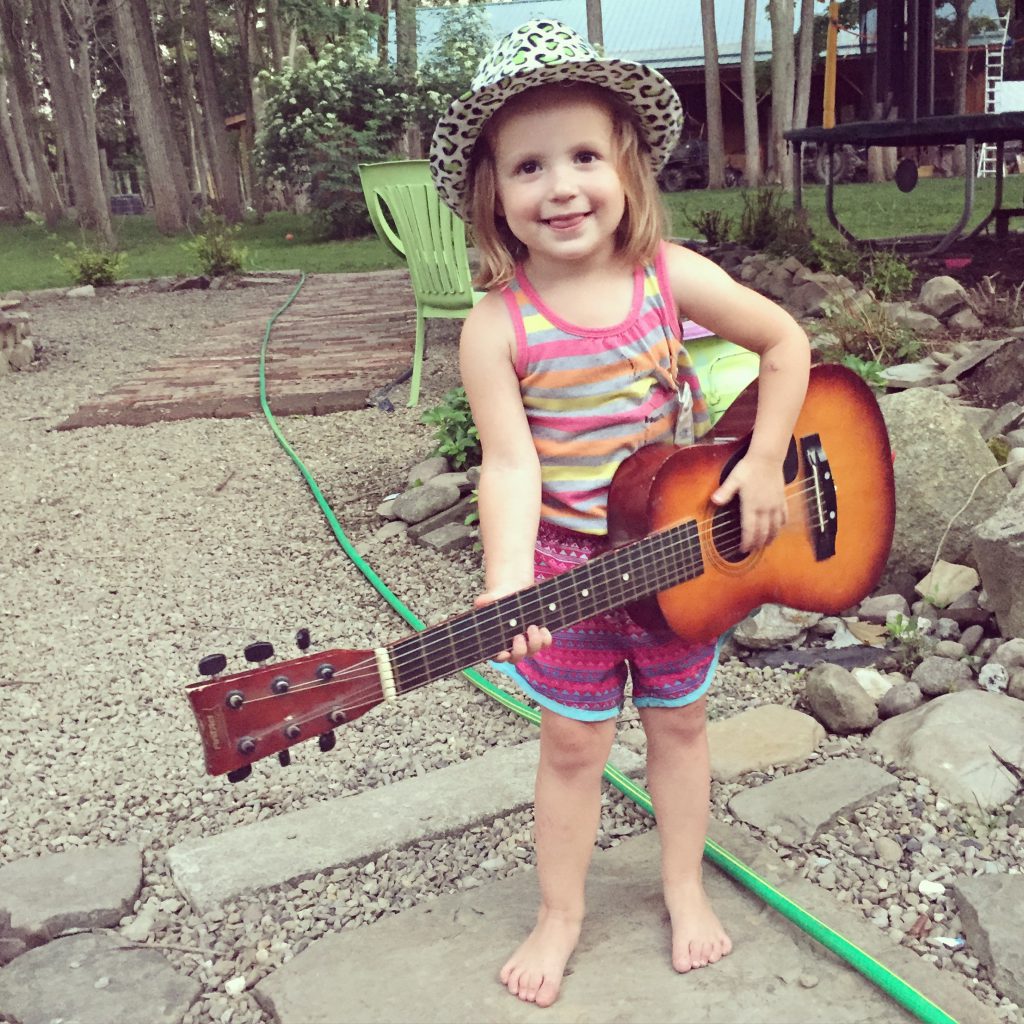 eric insisted on taking us to amish country to get the kiddos out of the house and maybe a little educated about some folks who live a decidedly different life than they do. the kids kind of didn't care. and we mostly just drove around and took pictures of the laundry hanging and pictures of horse/buggy crossing signs.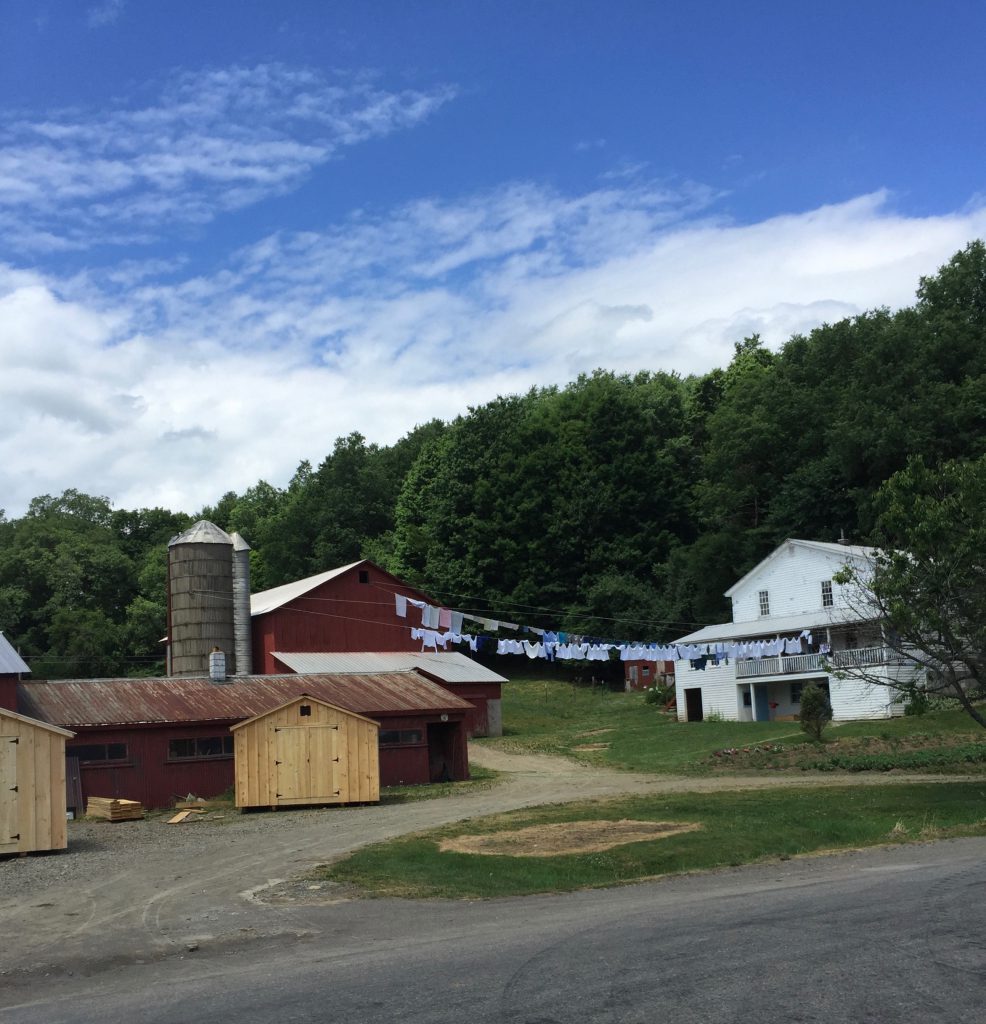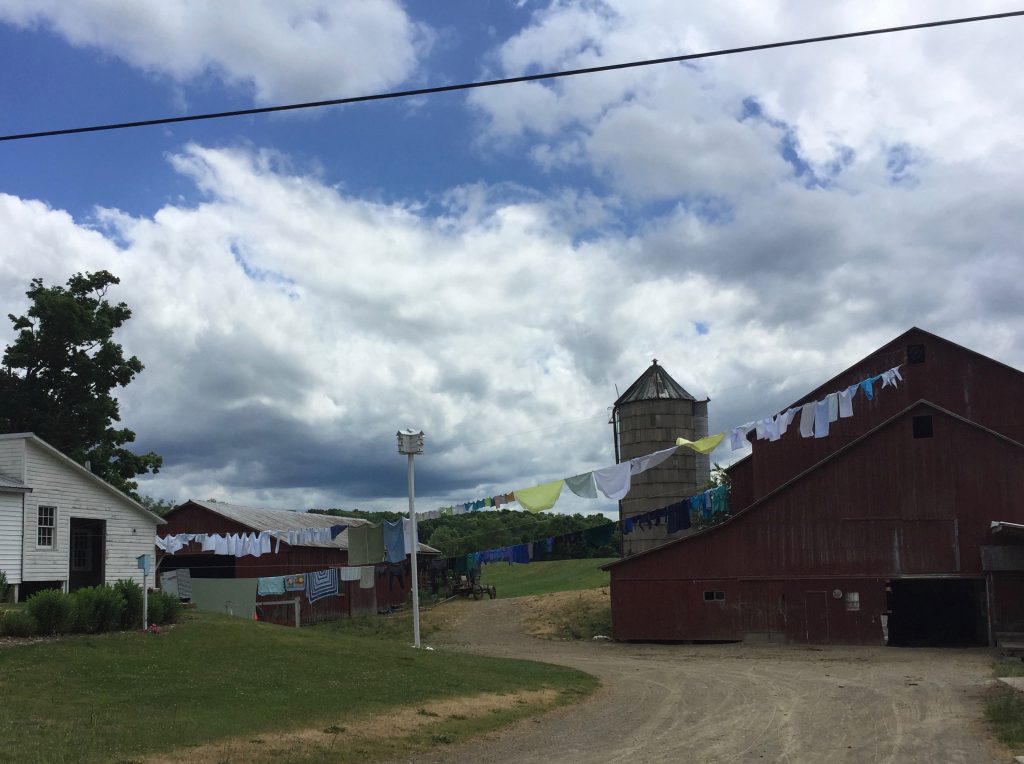 we did stop for some goat milk fudge and other candies and cheese curds. so it wasn't all for naught.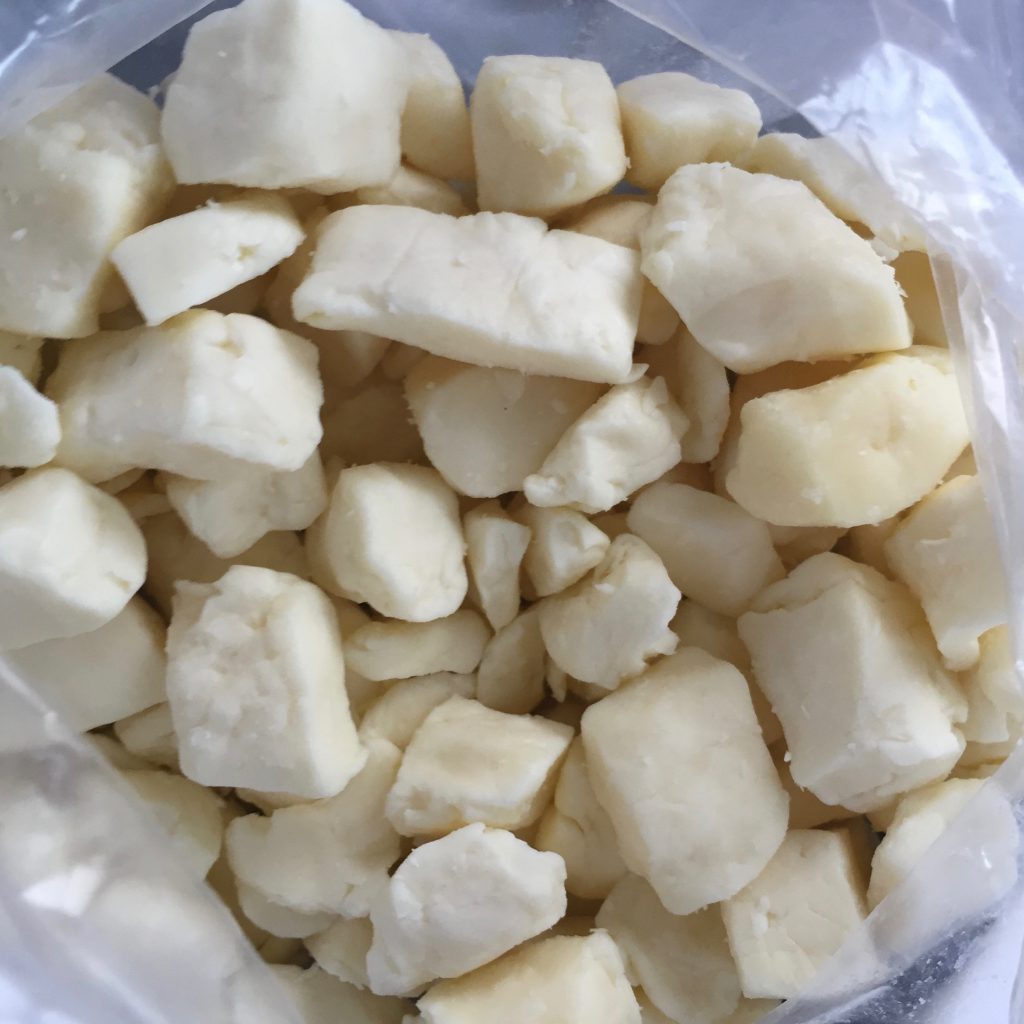 back at the shire again, we finally just let the kids play their stupid tablets. (it's all they ever want to do ever. seriously. so annoying.)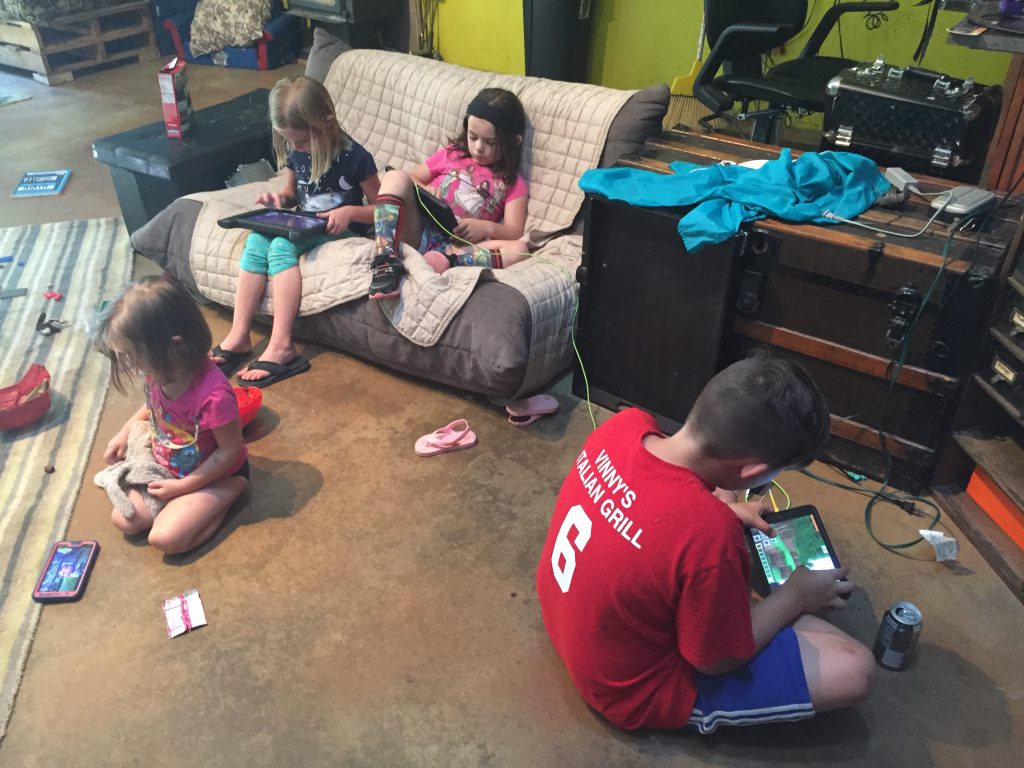 and hazel passed out from her busy day.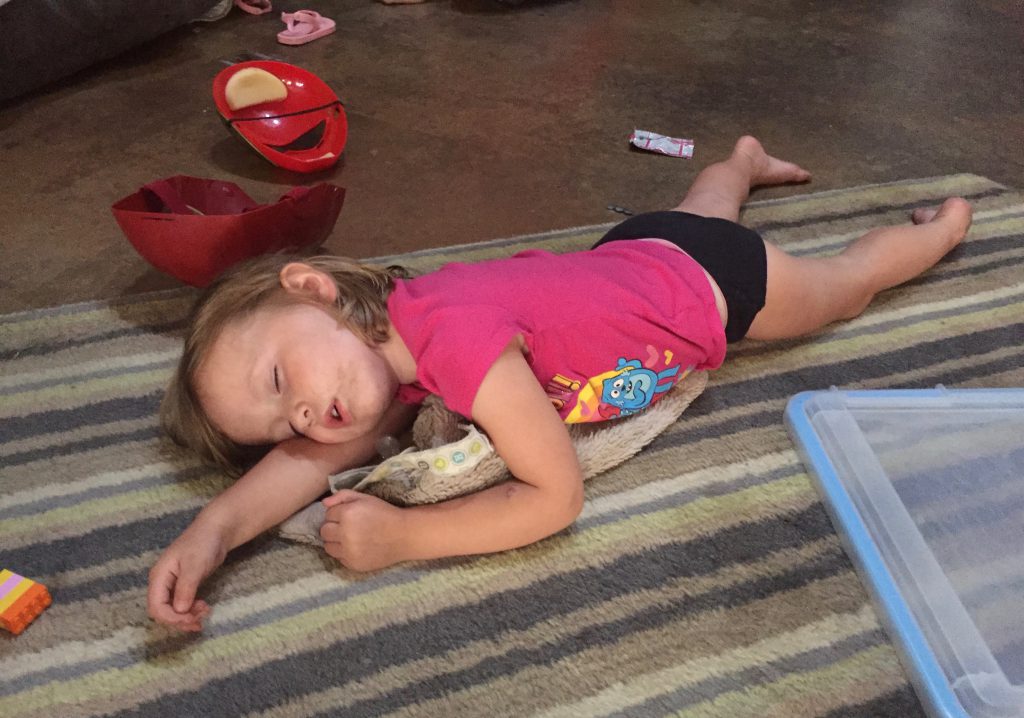 for our last night at leslie's, the big kids got to have a sleepover in the living room. isaac wound up wandering back out to the camper, but anna and eliot and leslie had a pleasant little slumber party.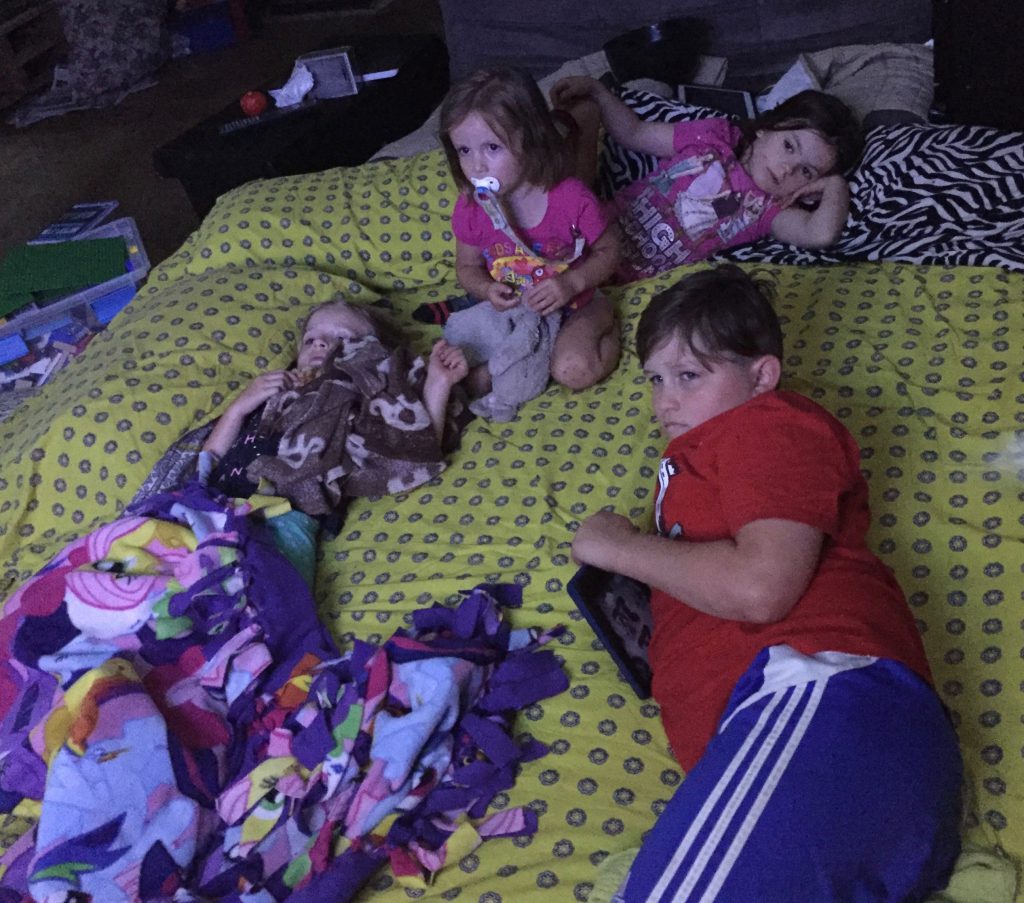 and thus concludes our time at leslie's. on wednesday evening, we came to my mom's house at the lake, to await the arrival of derek's parents to western new york. and i'll blog about that laterzzzz.