after a bunch of trips to arches, we spent the friday of our first week in moab taking a trip out to canyonlands. we didn't really have a game plan except to get out of the camper, pick up junior ranger books, get some information about the park, and figure out one small hike. after we hit up the visitor center, we moseyed across the road to check out pretty excellent viewing area.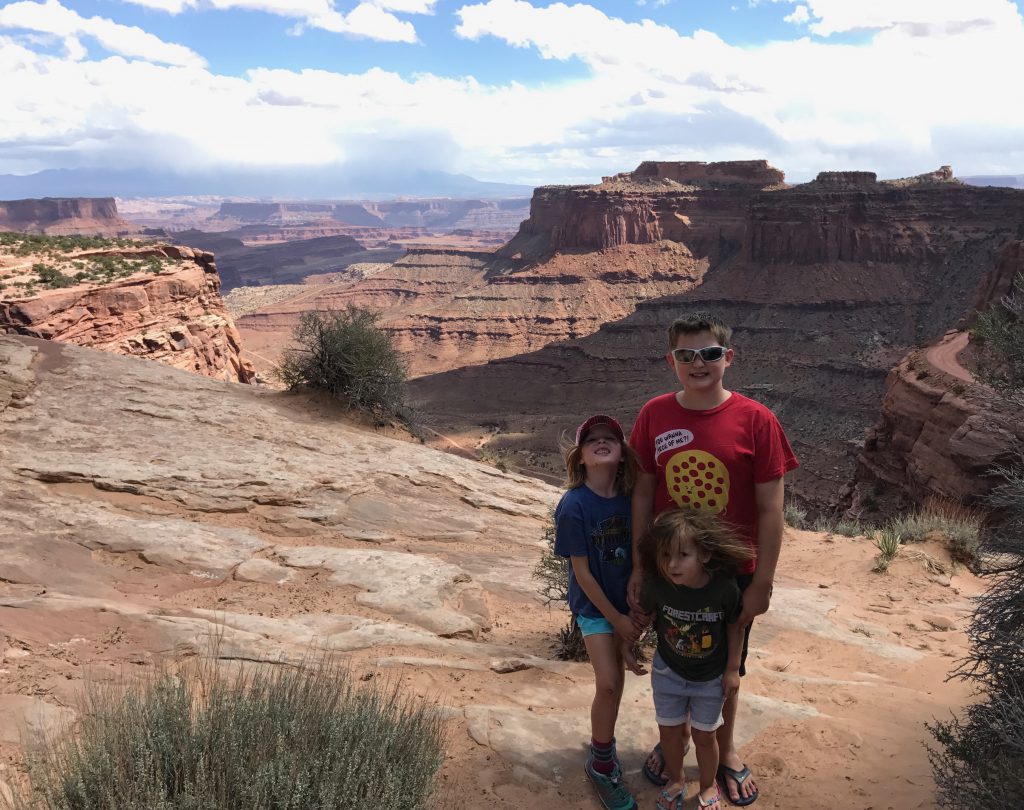 it was especially cool, because while we were there, we met another fulltime family. while the parents and i chatted, the kids played nicely (except for isaac, who nagged me incessantly to leave). their two boys and my two girls spent the time collecting and sorting nature items into piles.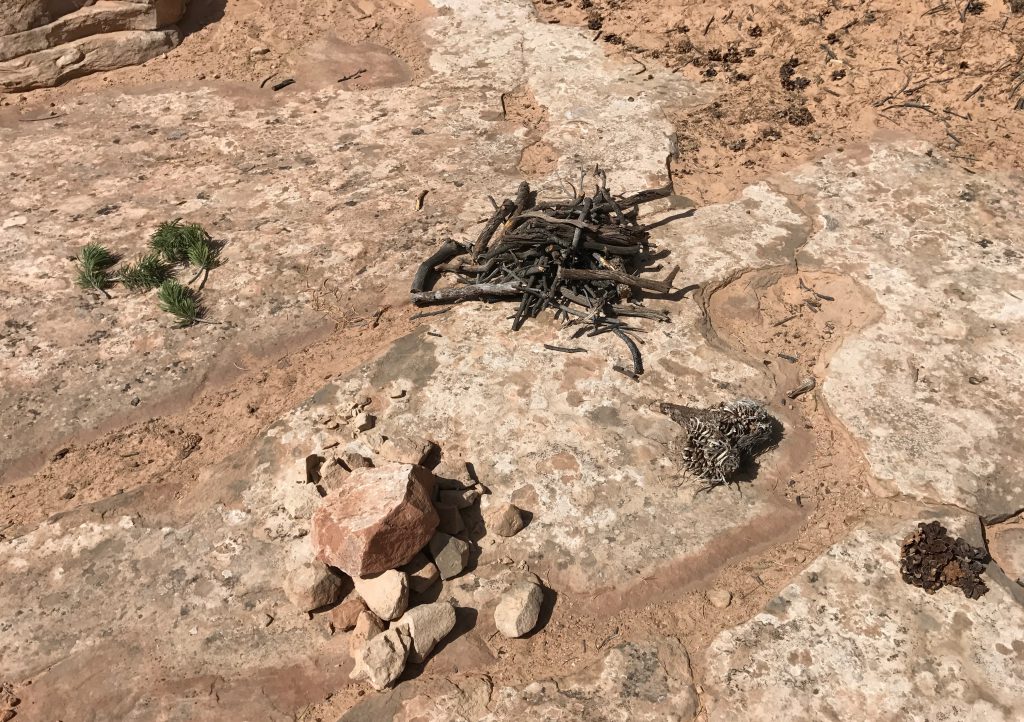 no one fell into this canyon during this time.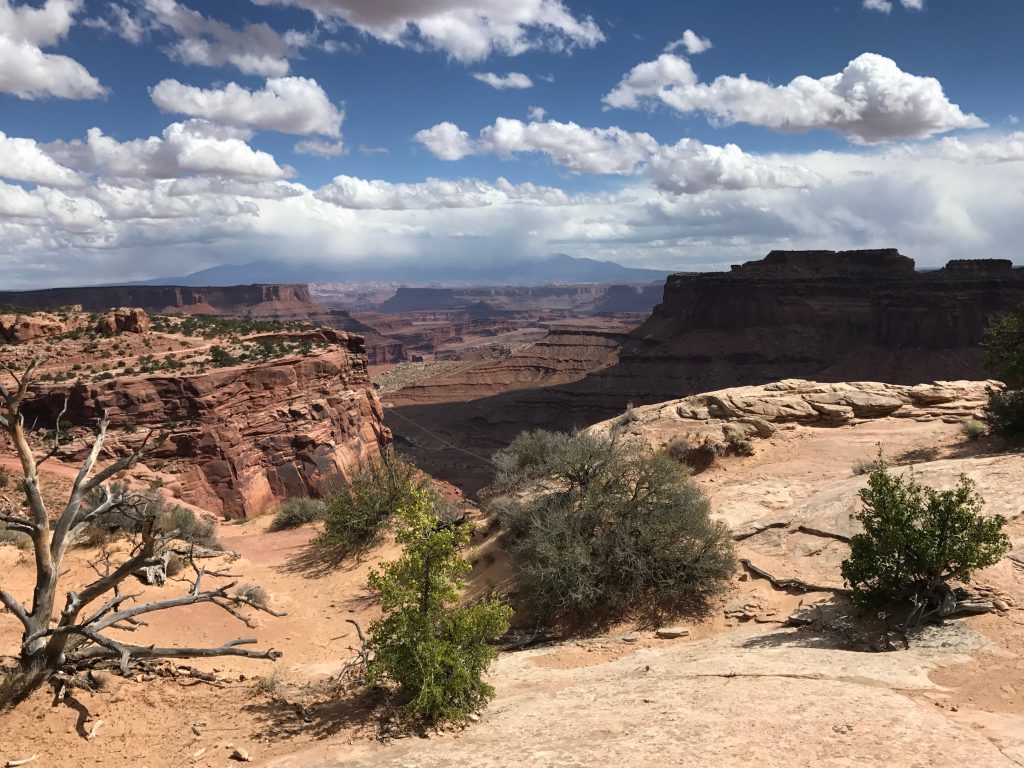 the ranger at the visitor center gave us some hot tips for quick and fun hikes during our inaugural visit. we chose the mesa arch, one of the iconic formations of the park and a very quick hike. our new friends told us they were heading that way too, so our kids were excited to see them again at the trail.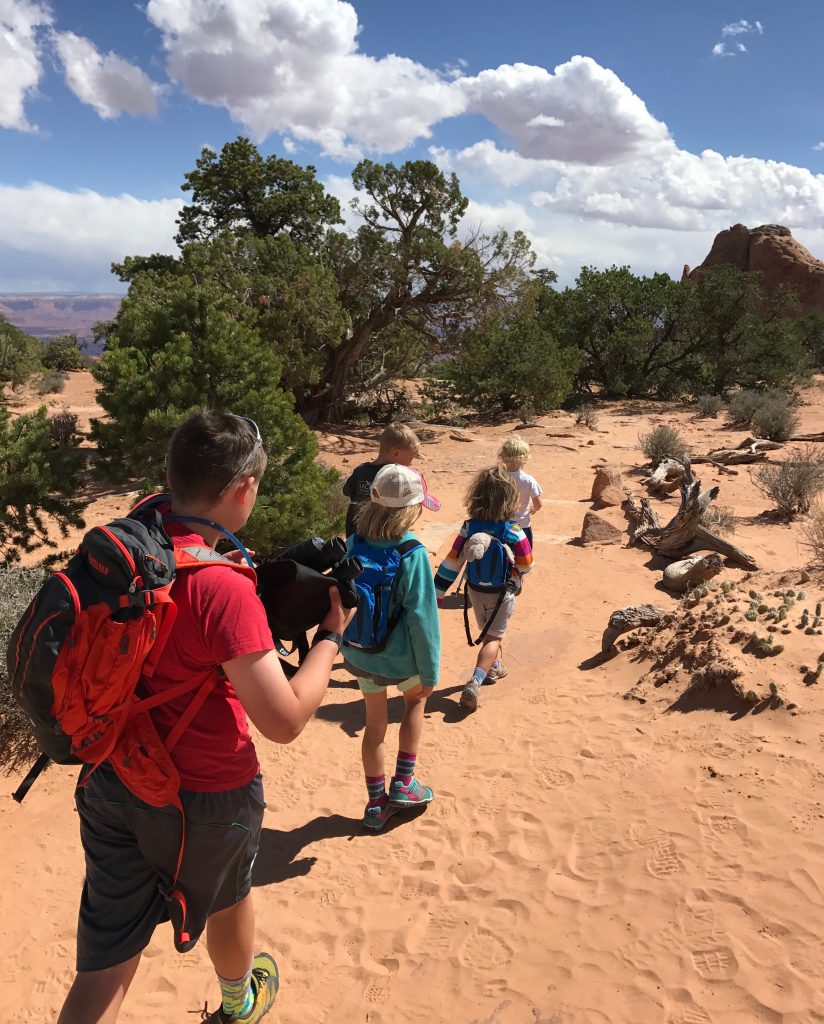 the mesa arch was pretty awesome. also. crowded.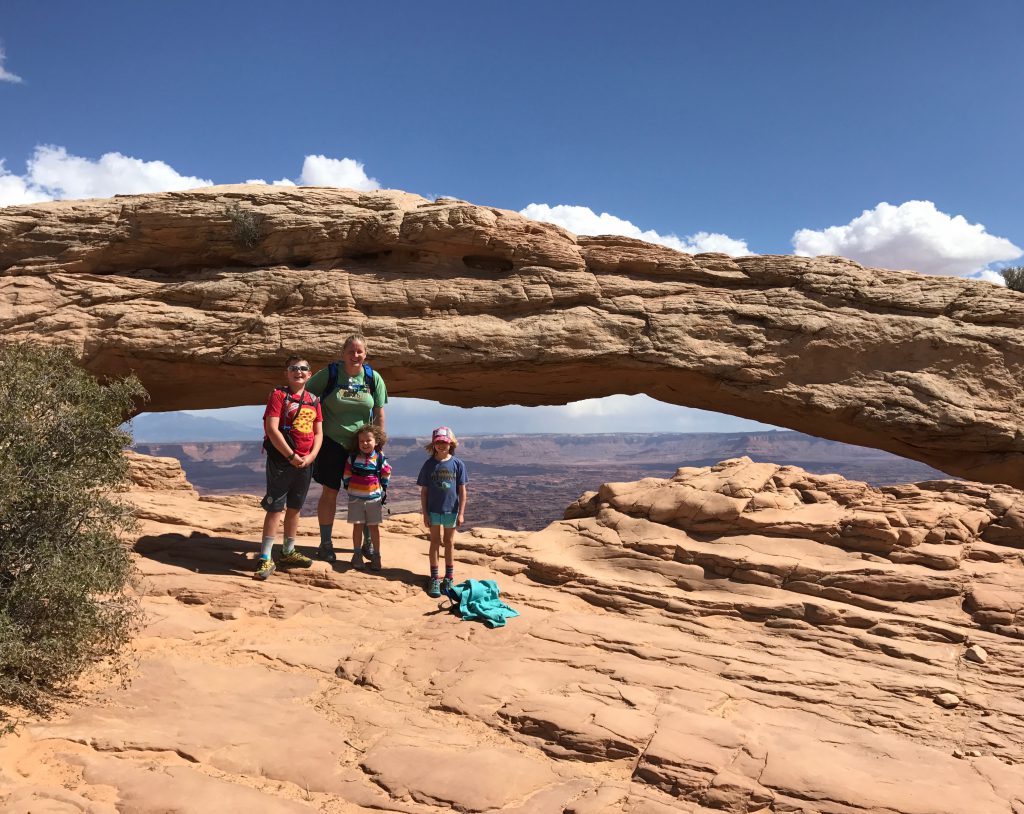 i managed to get a few awesome pics squeezed in between the roaming tourists.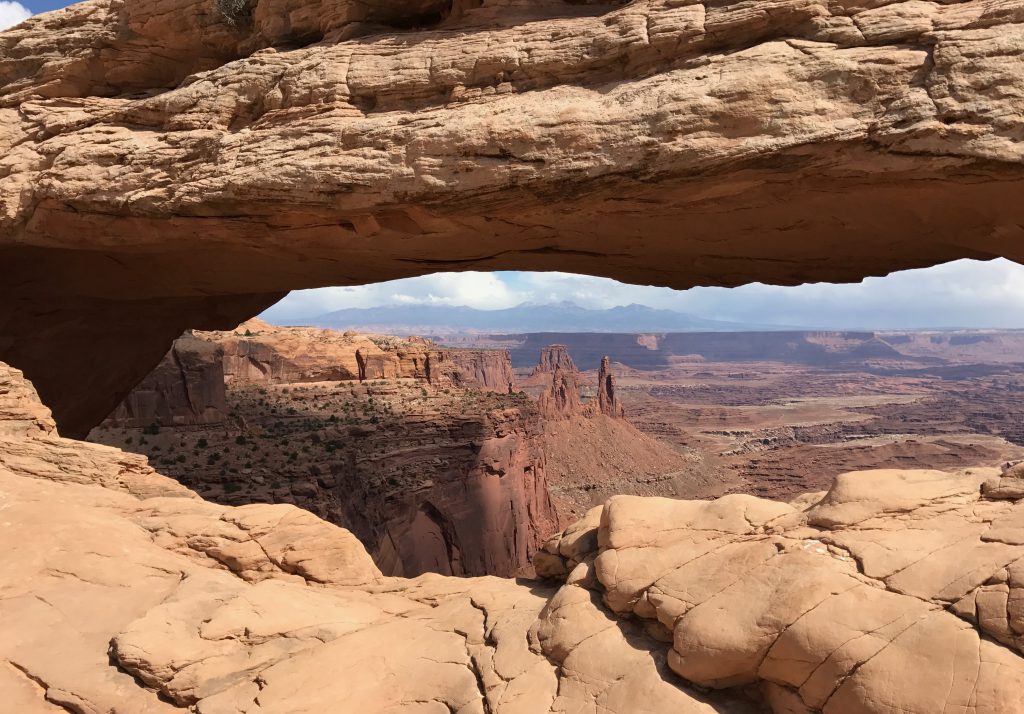 ike.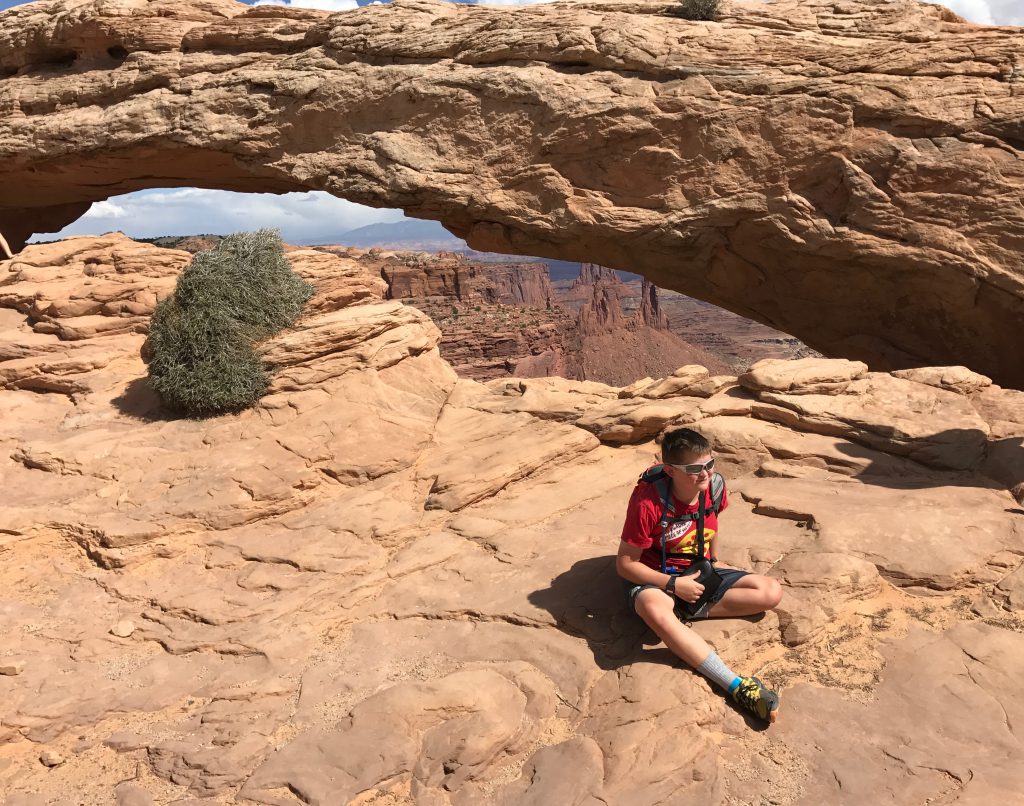 lidkids.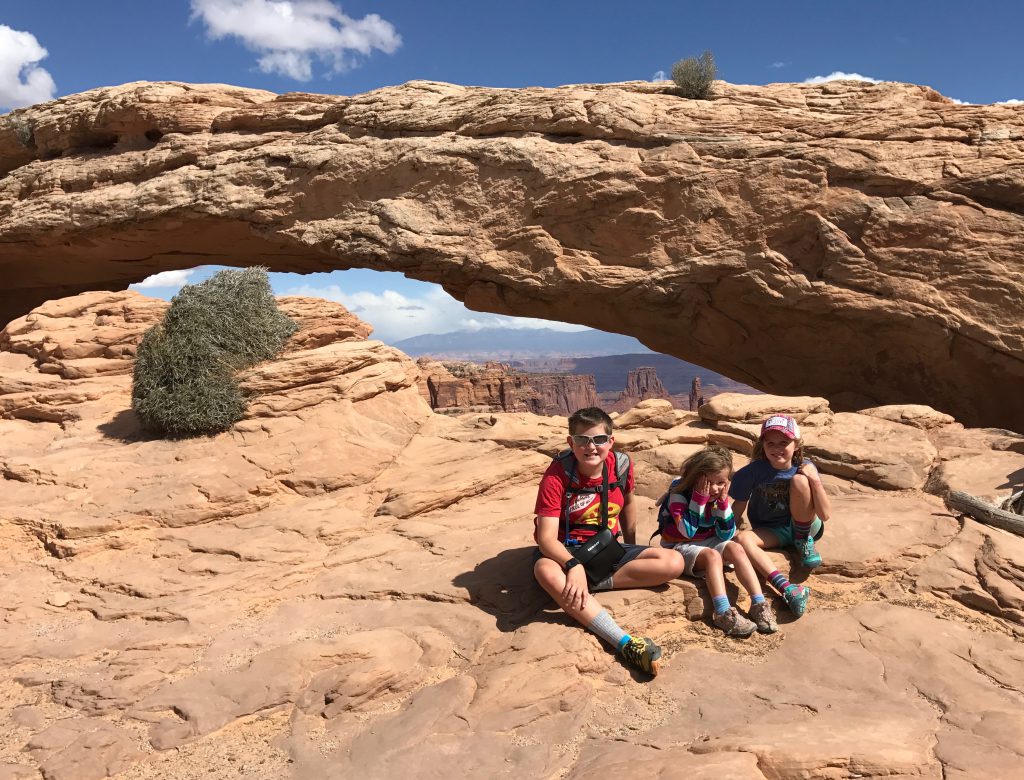 next to the arch was a little rock scramble area that put you at a higher spot for maximum threat level and better views.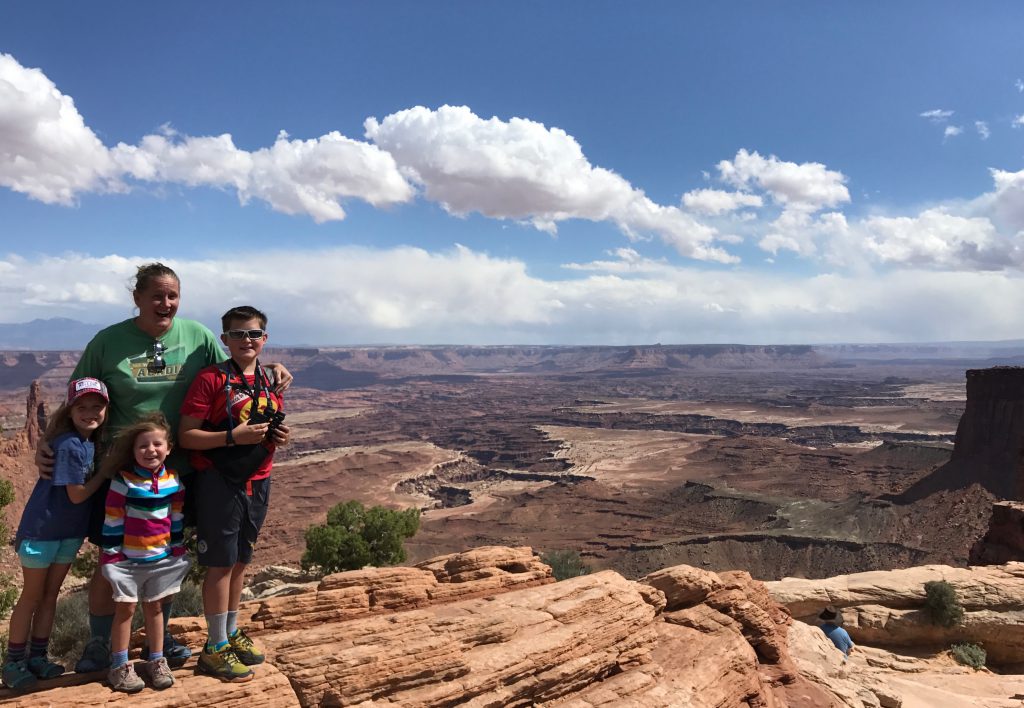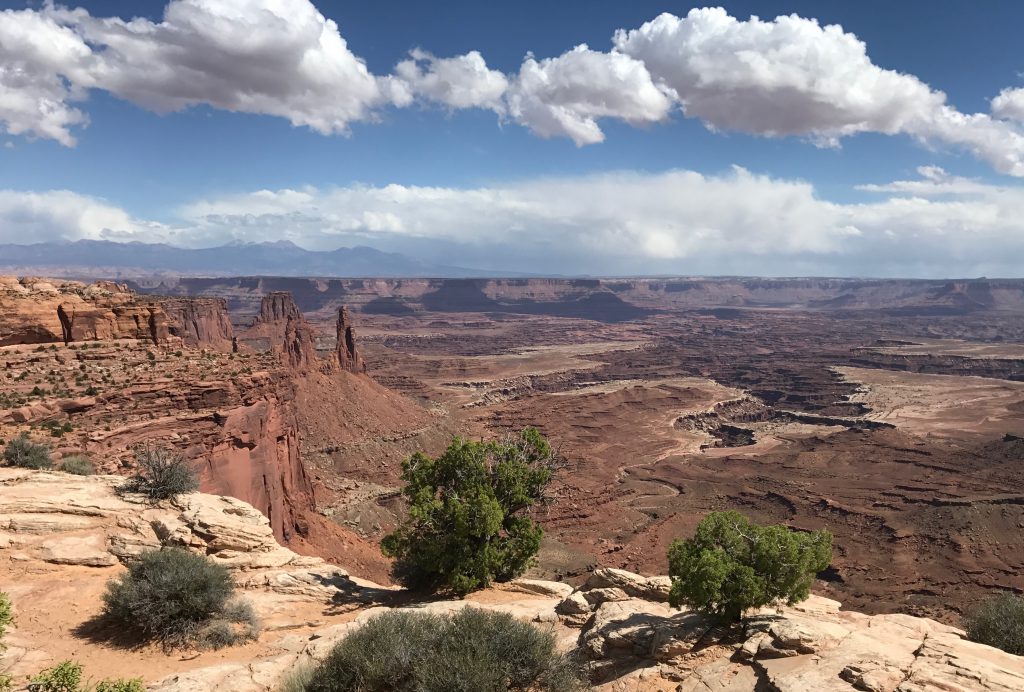 it wasn't actually that bad. it just felt like it from way high up there. ike wandered off for a better look.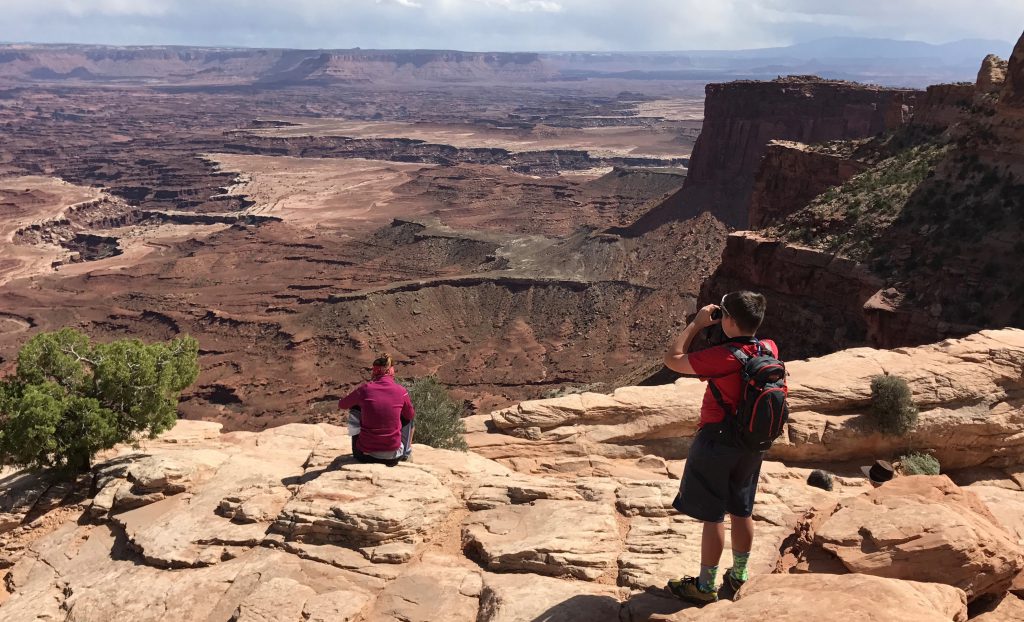 he likes to see how nervous he can make me.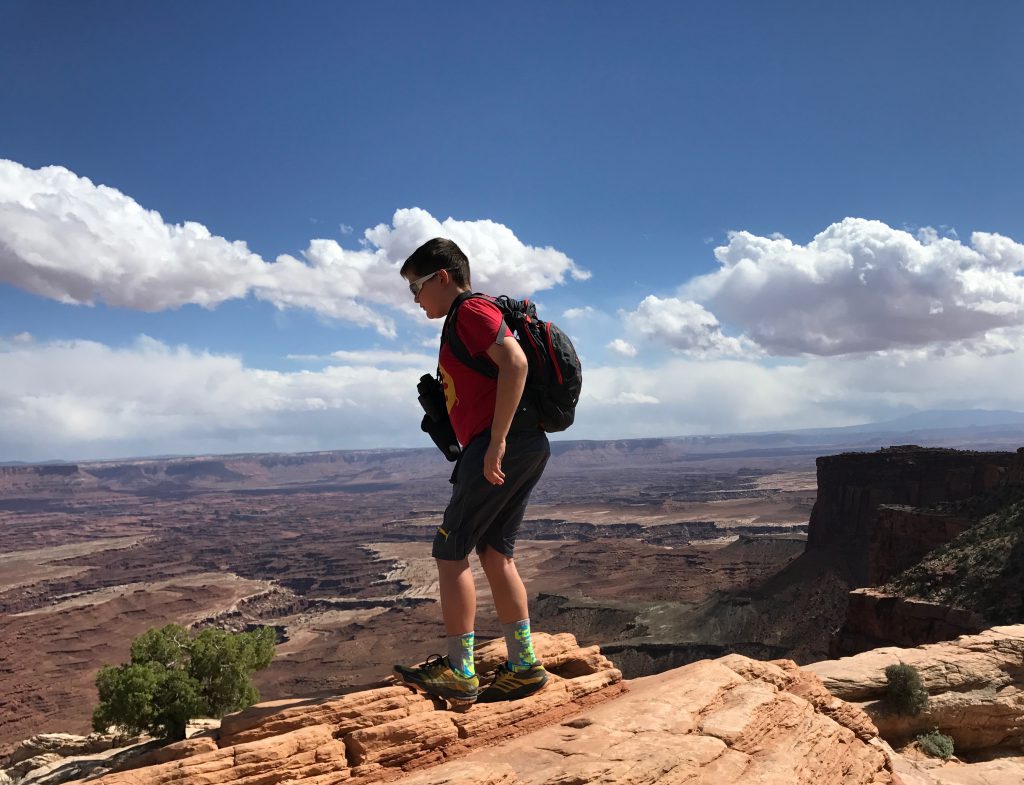 after some extreme picture taking for both families, the kids ran around and played for quite a good bit of time.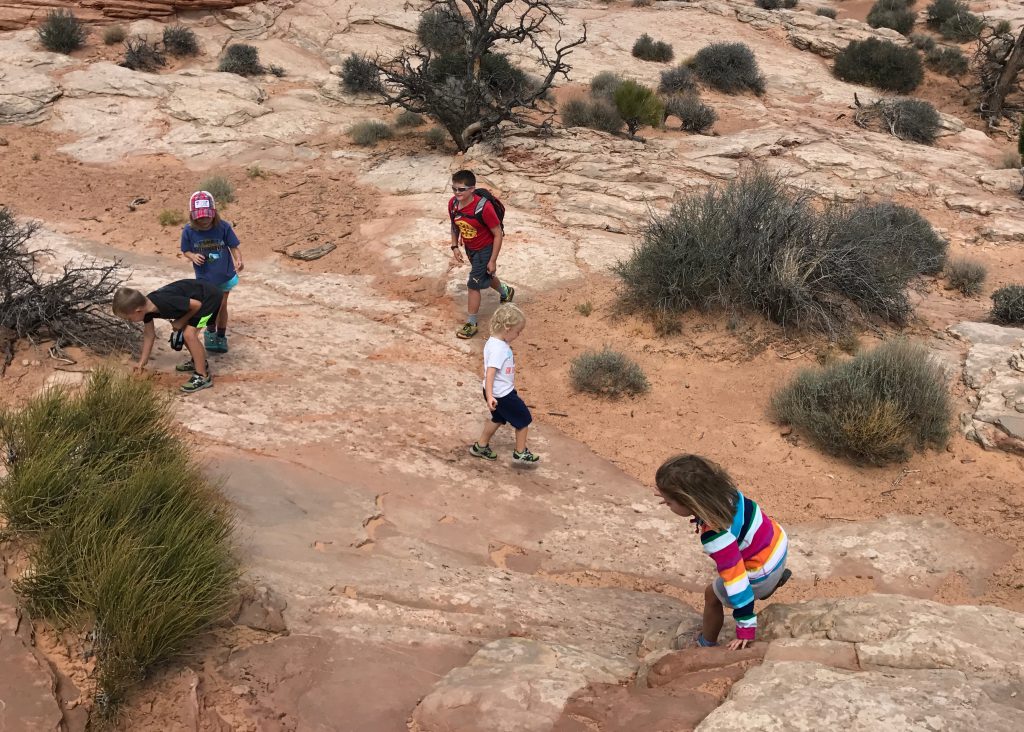 it was actually moving day for us. we had been staying on some blm land sort of between-ish arches and canyonlands and we were moving to a campground in moab for a week. so, we wanted to get back to help derek pack up and leave when he was done with work, so we made a quick exit, but not without first stopping for a few more pics through the arch of the canyon.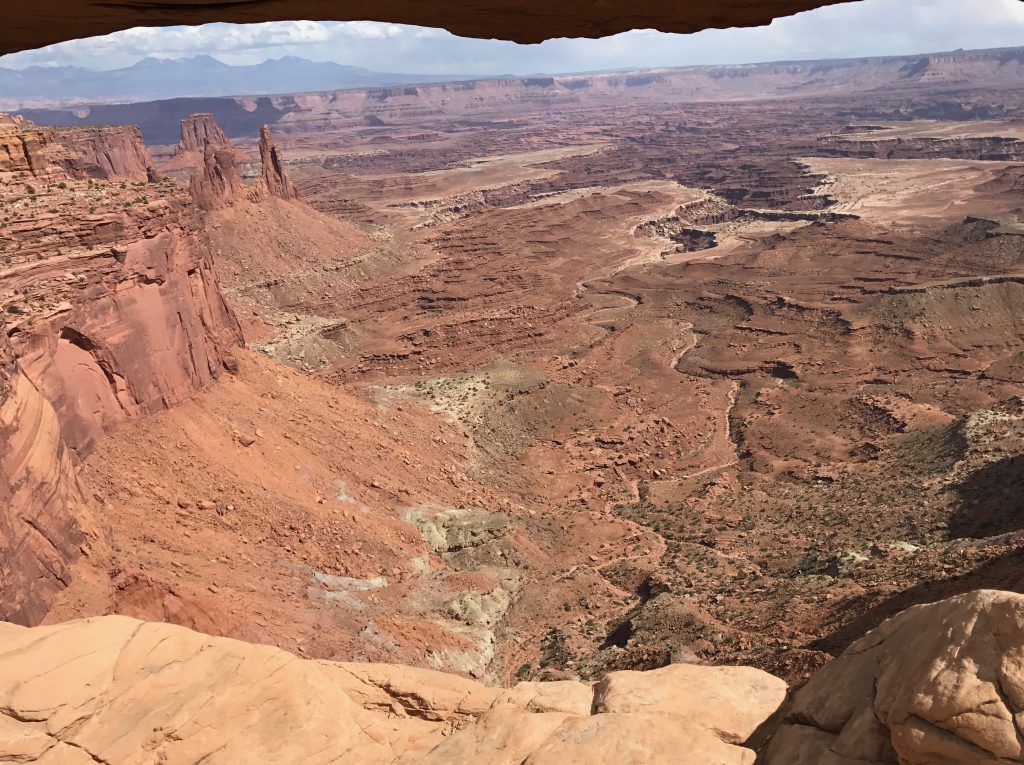 i am excited to further explore canyonlands. just the bit we saw was so crazy amazing. but, this would have to do for our first trip in.