after three days of activities and being on the gogogo, we really slowed down for christmas eve. there were a couple of shopping trips. and some cooking. and mostly just hanging out. derek brought my little walmart christmas tree over to the hotel, so it would feel more christmassy because i was mildly depressed about how not-christmassy it was feeling. anna was glad to pose with it.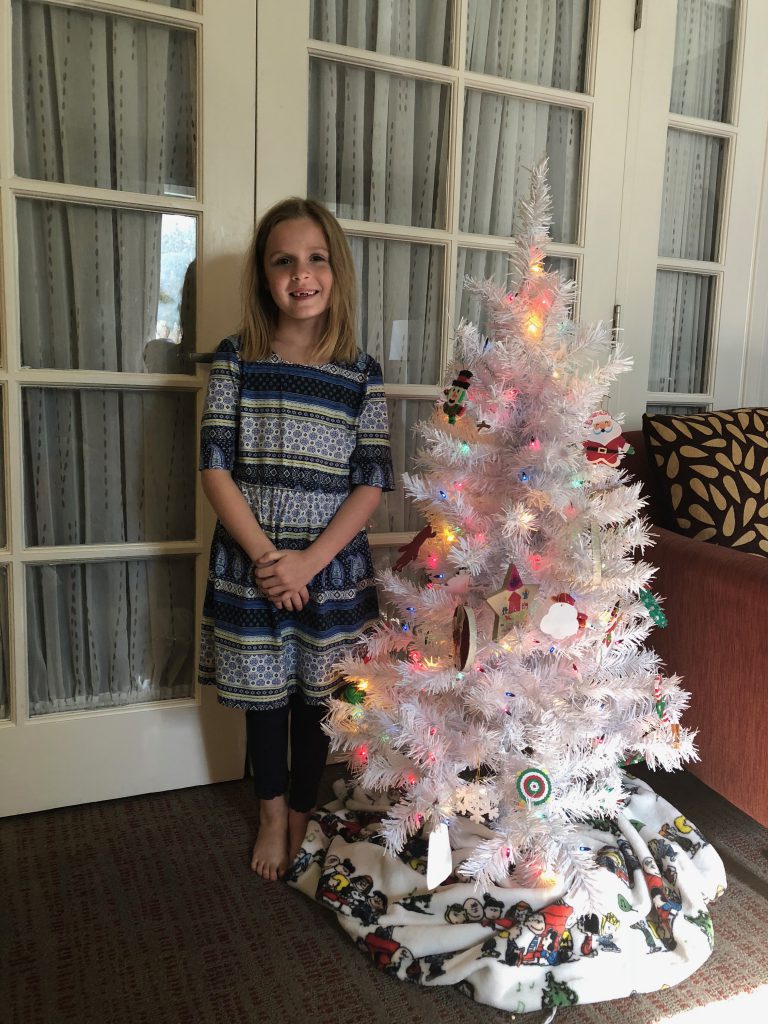 derek also concocted some recipes from my family's christmases, like lazy pierogi and polish sausage. (and some rye dip and some cookie creations, not shown).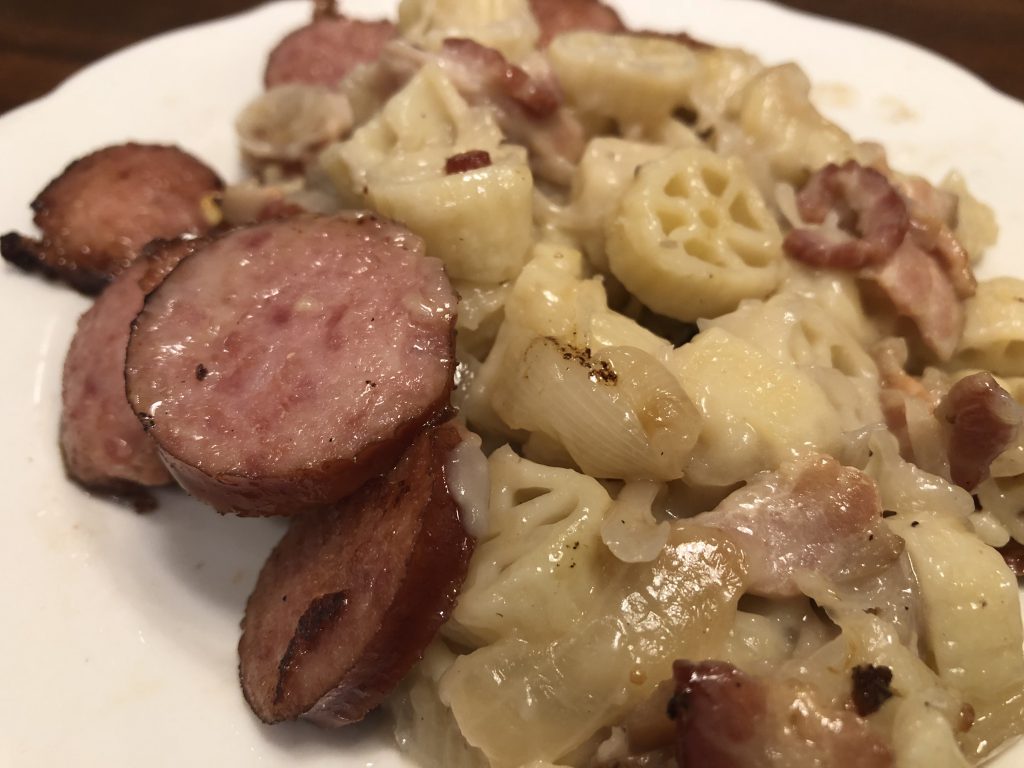 and then, we made a gametime decision to let the lidkids open their gifts from the grandlidboms on christmas eve. they were so surprised and excited.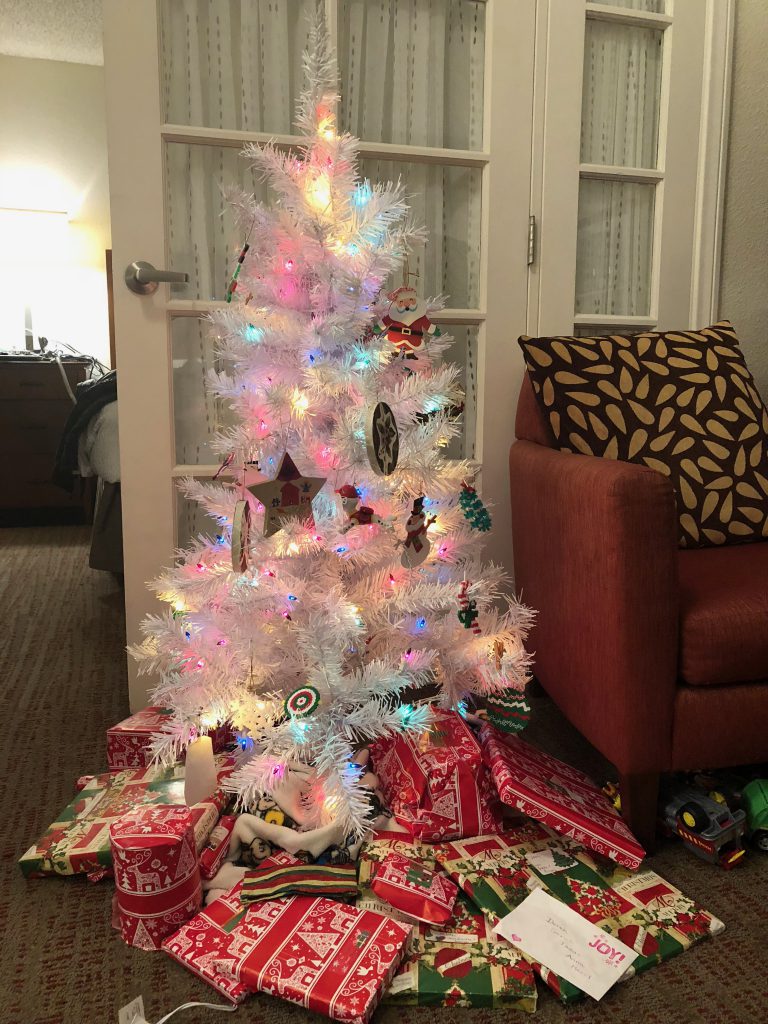 happy lidkids.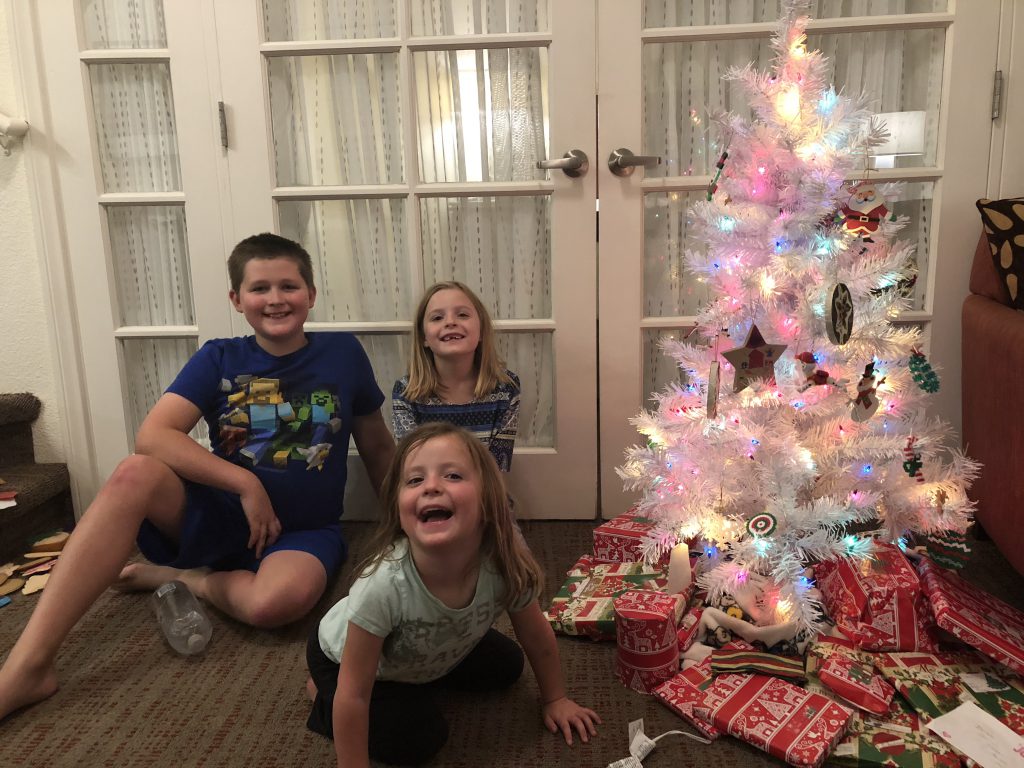 seriously happy hazel, after opening some play food.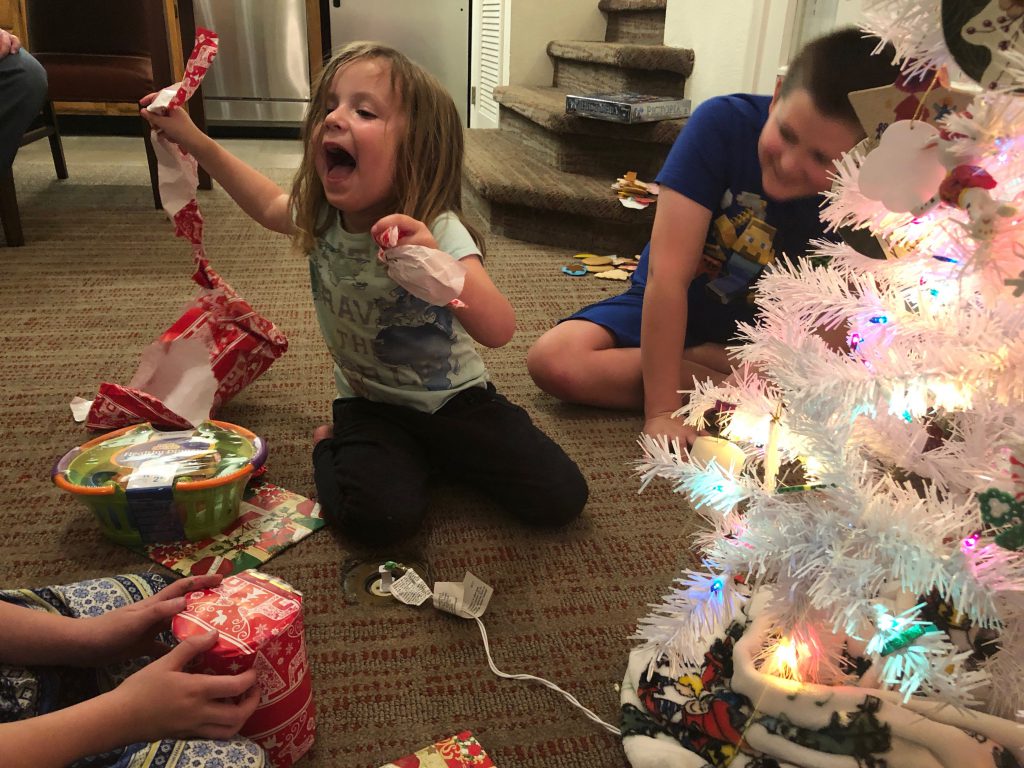 blingy cat ears for anna.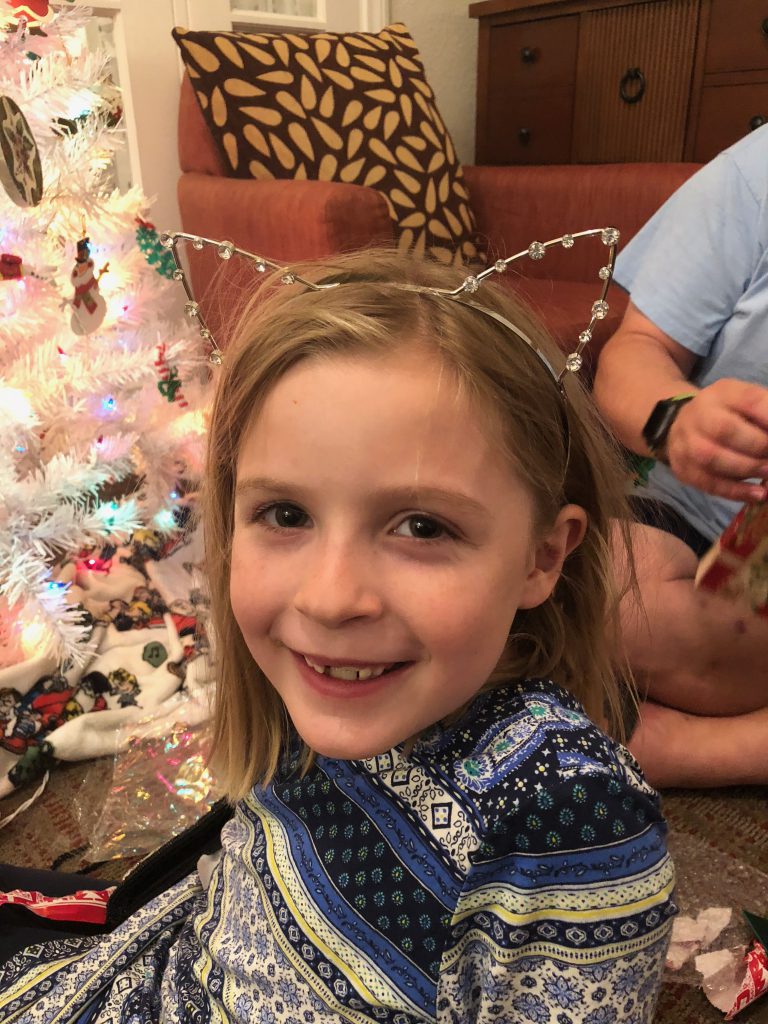 we brought the lidkids back to the camper to spend our first christmas in the camper officially. (last year, we were at my mom's, after my grampa passed away just a few days before christmas). a few months ago, anna informed me that she knew santa wasn't real, because if he was, he would have to go faster than the speed of light, and if he did that, he would burst into flames. so. can't argue with science. i don't know how hazel found out, but she told me that santa doesn't leave presents under the tree, dads do. and he's pretend and so are the reindeer. so. that said, we didn't have to hide gifts. which makes camper christmases a little easier. so on christmas eve, we had hot cocoa, more snacks, and watched a movie, all with a massive pile of presents on the bench…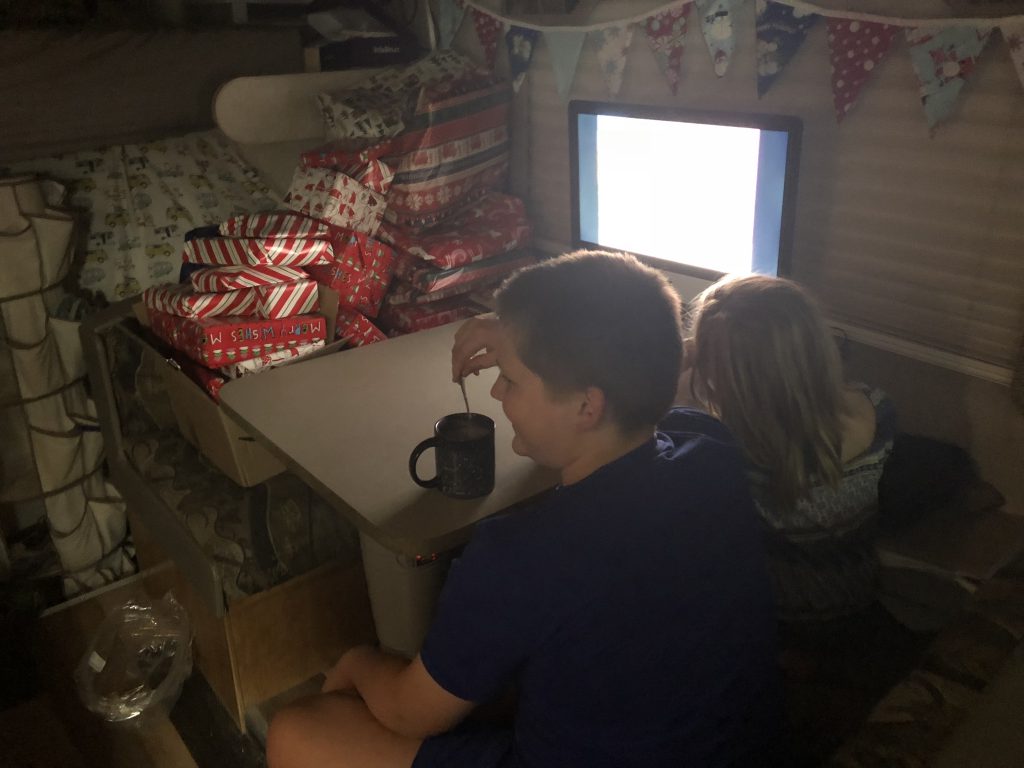 i had high hopes of opening presents outside. but of course, it was freezing cold on christmas morning, so we changed plans, and moved inside.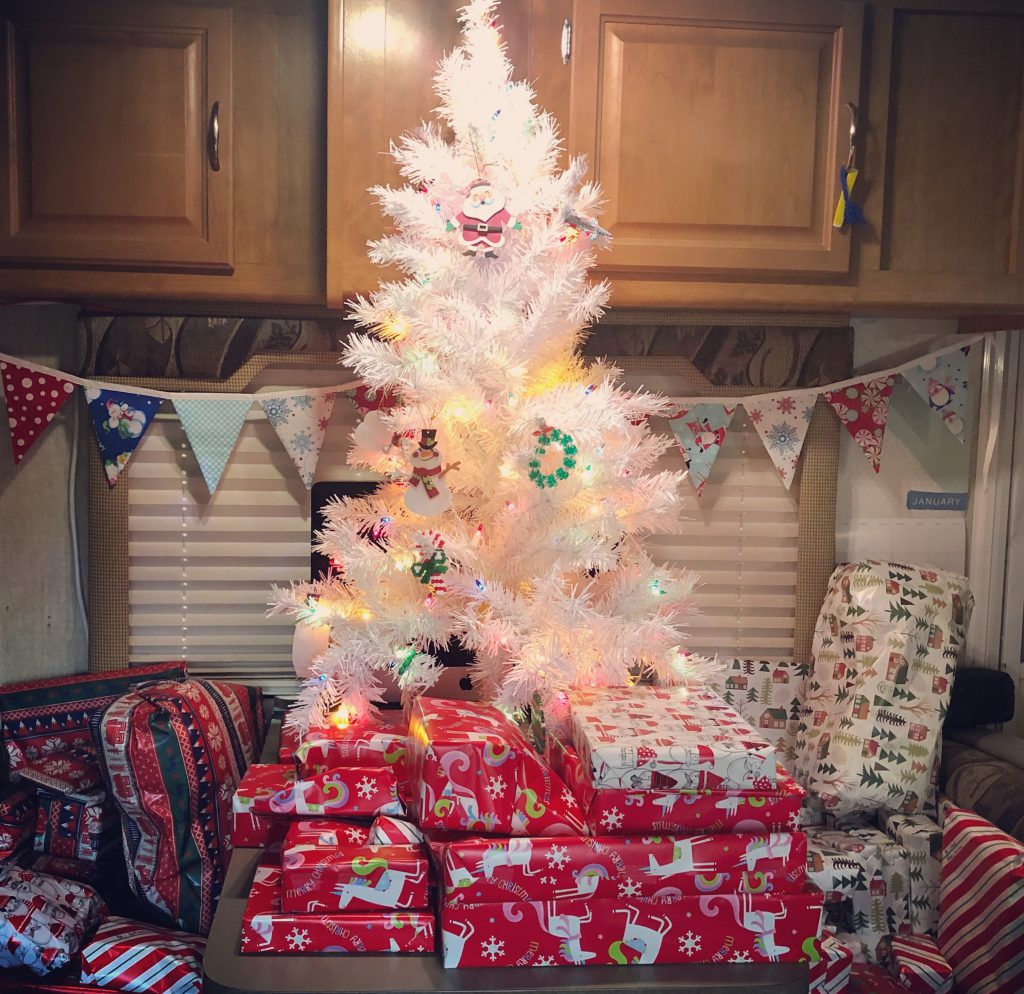 the kids waited for the grandlidboms to arrive and then the madness began.

we were packed in pretty tight and i didn't get many pics of the gift openings. everyone was mostly happy. hazel raked in the paw patrol guys. isaac got a bunch of minecraft stuff and itunes money. and anna got her own fancy art supplies. she got right to work.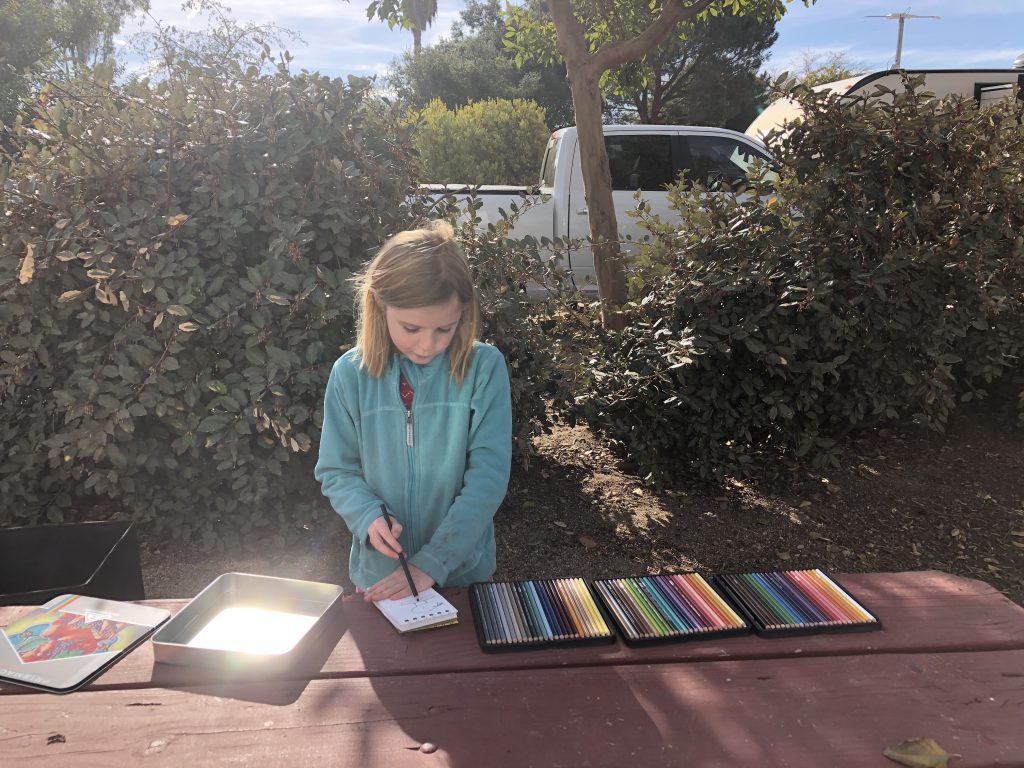 we cooked a big fat breakfast and hung out around the campsite for the morning, attempting to find homes for all of the new stuff, and making several dumpster trips for wrapping paper and packaging. then the kids picked out some stuff to take to the grandlidboms hotel suite and we headed over there to spend the day.
derek cooked an excellent prime rib and we pretty much stuffed our faces all day. maybe that was just me.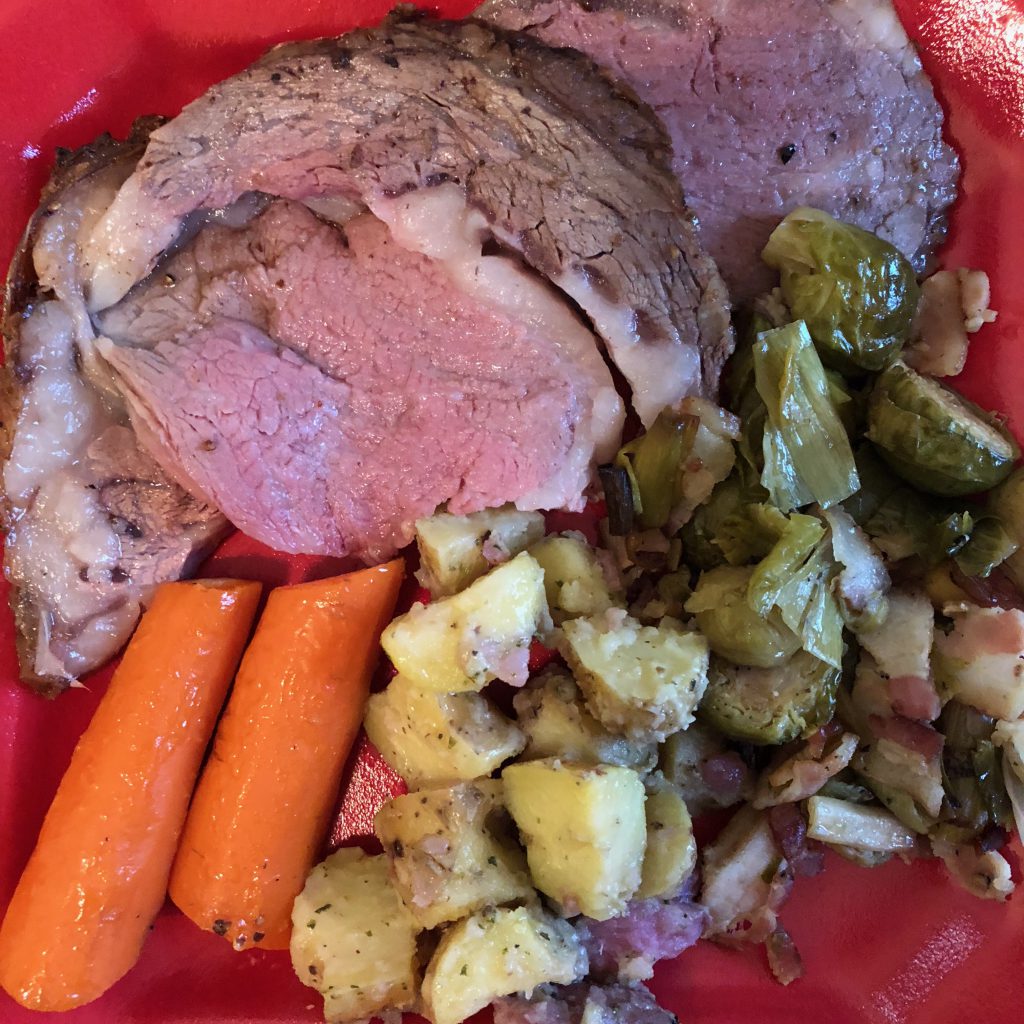 and that's pretty much our christmas festivities. in san diego. the end.