once again, after weeks of exciting adventures, and not so great internet, i find myself waaaay behind in blogging. at our current spot, we have decent internet, the weather isn't great, and there's not a ton of stuff to do in the immediate vicinity, so hopefully, i can catch up completely while we inhabit this location….
after we left what was probably our least favorite location ever (soledad canyon), we found ourselves right on the beach, with a pretty great view, at thornhill broome campground in point mugu state park.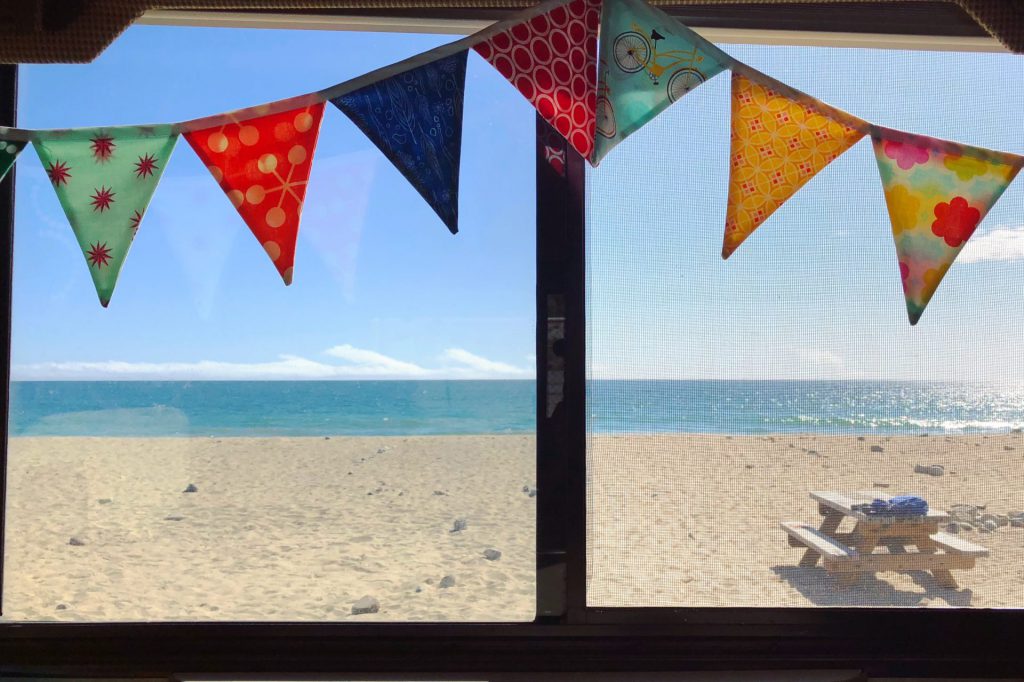 as soon as we were properly set up (which doesnt take much when we don't have hookups), we made our way to the water. we quickly realized it was ICY cold and there was a huge pile of rocks blocking the path from barefooted explorers. so, we mostly spent our time just a bit higher up on the beach.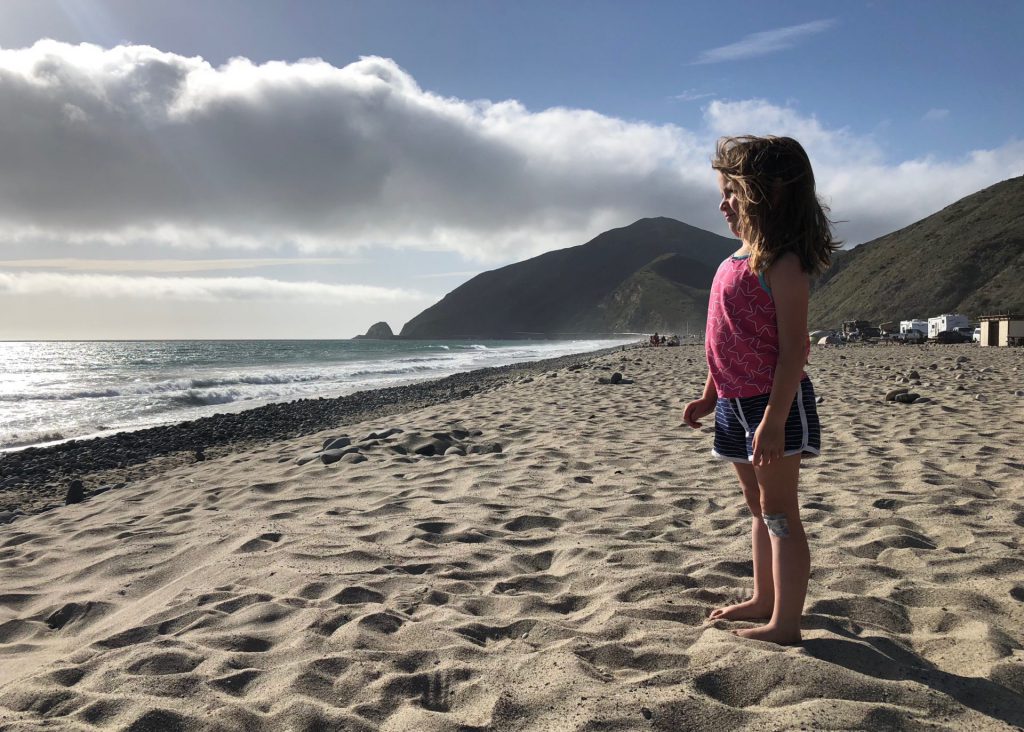 that first night, we realized we were in for a couple of weeks of great sunsets. ike loves to pretend to hold far away items in his hands.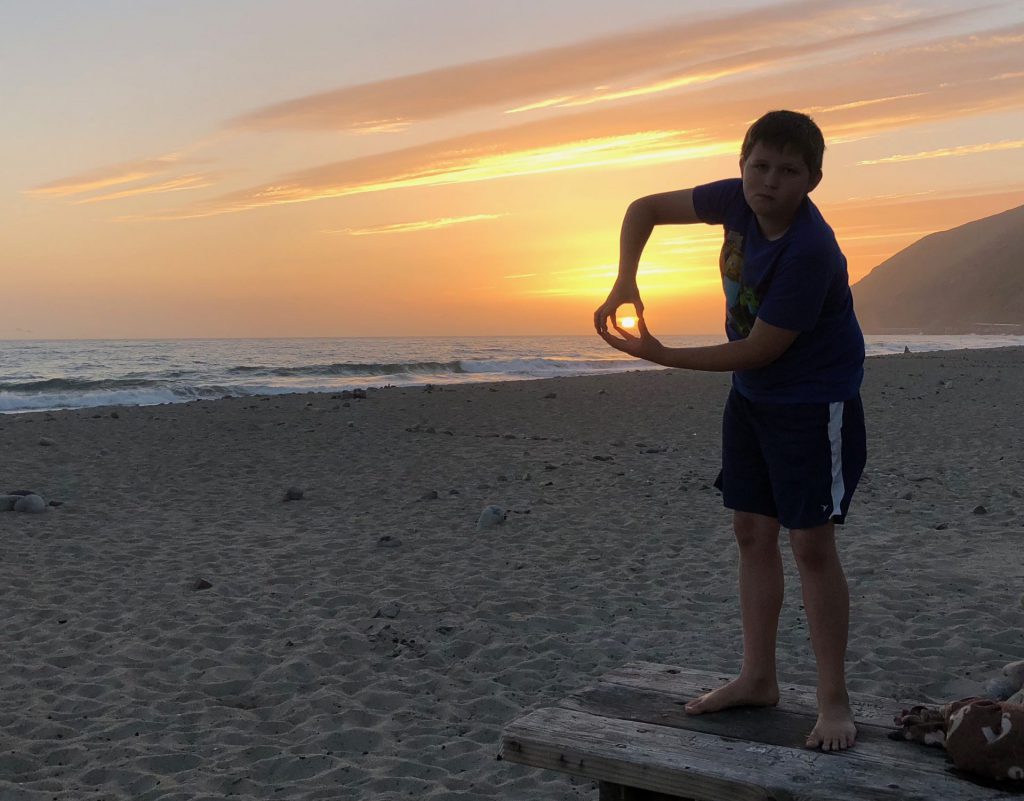 and then there's the sisters. being cute. and not fighting.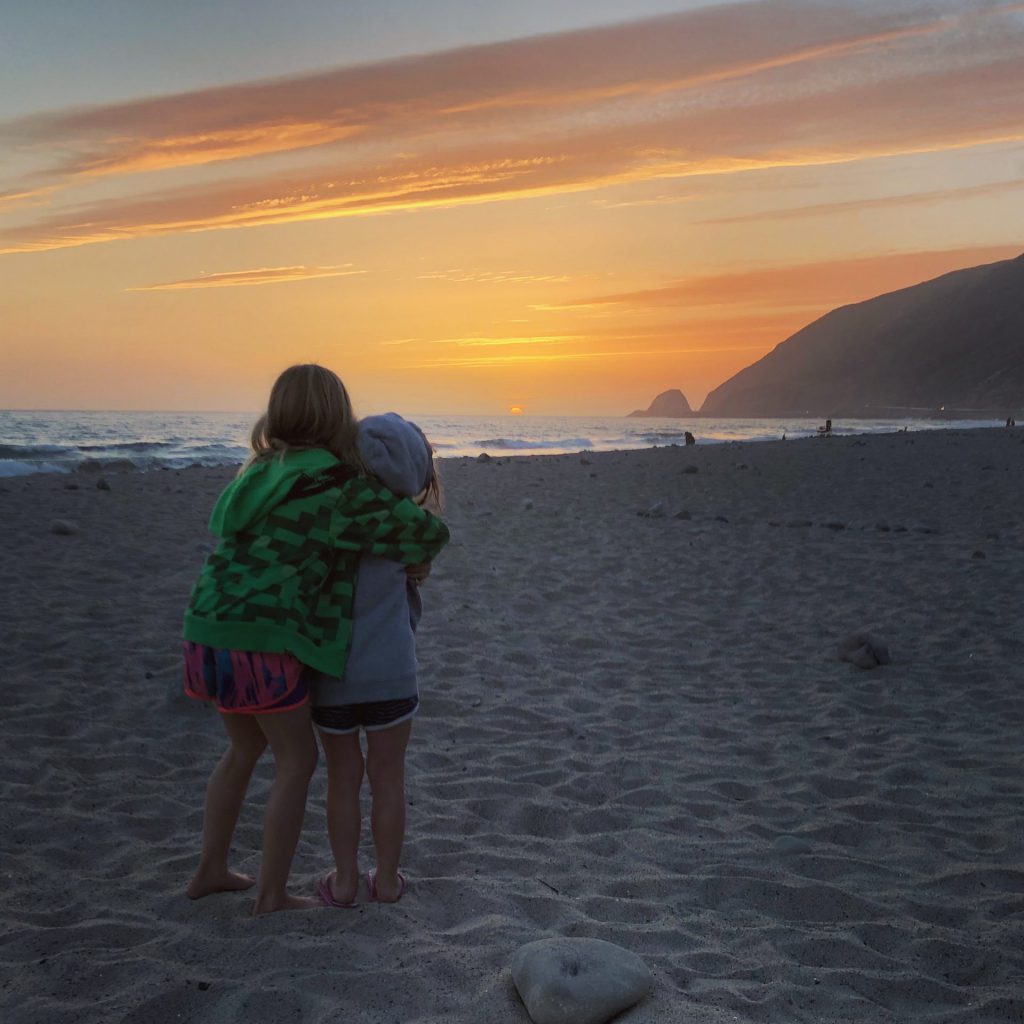 the next morning, we decided to see if the low tide deposited any cool stuff for us to collect. it was mostly just rocks, though.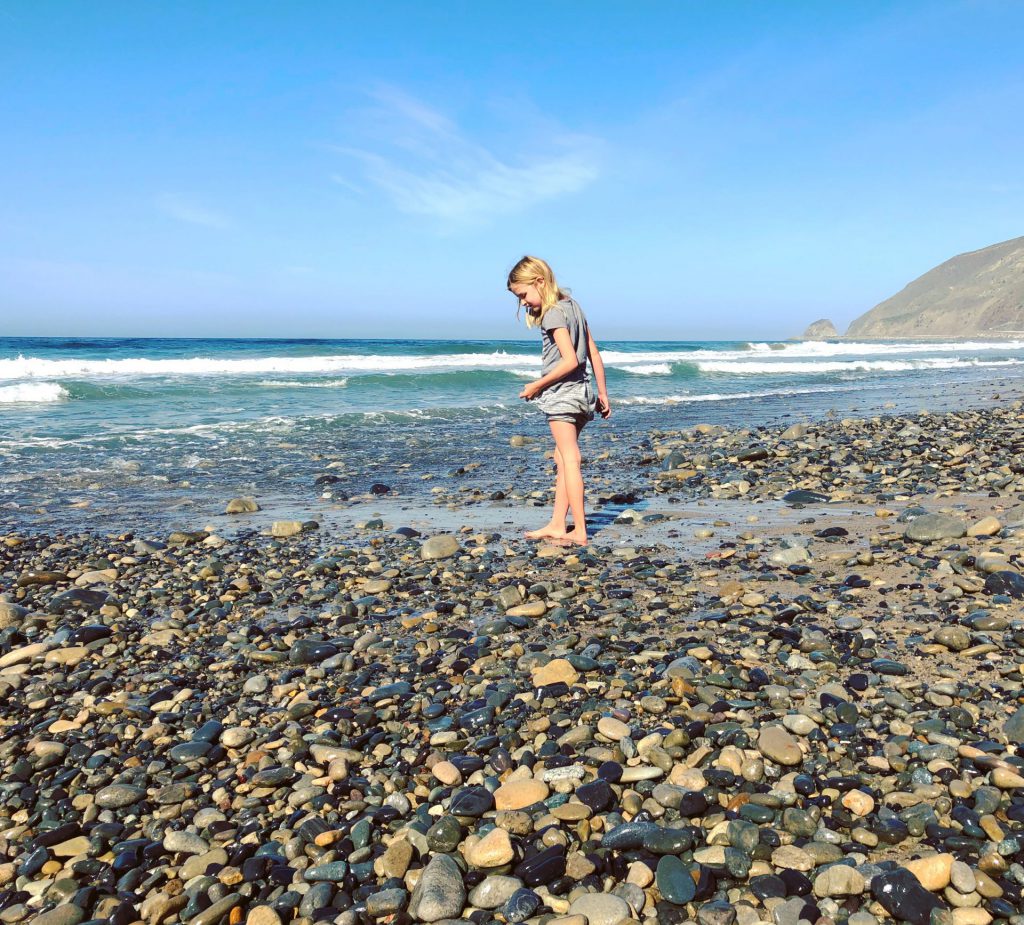 so, we usually travel on saturdays, which means we often arrive amidst the weekend campers. typically these folks are in full all out party mode. and have very elaborate set ups. and the campground is stuffed to the brim. but, usually, come monday, the place is cleared out and it feels like we have the whole beach to ourselves.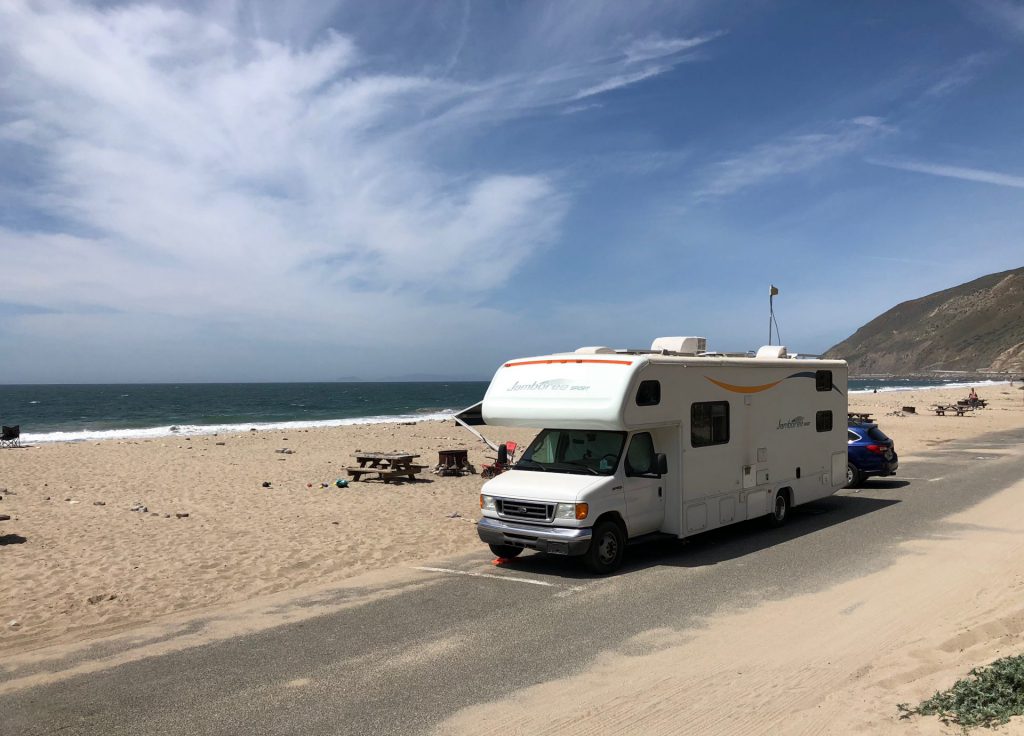 the day before, there was an rv on each bumper. i obviously had to take this shot of our little jamboree with the mountain backdrop.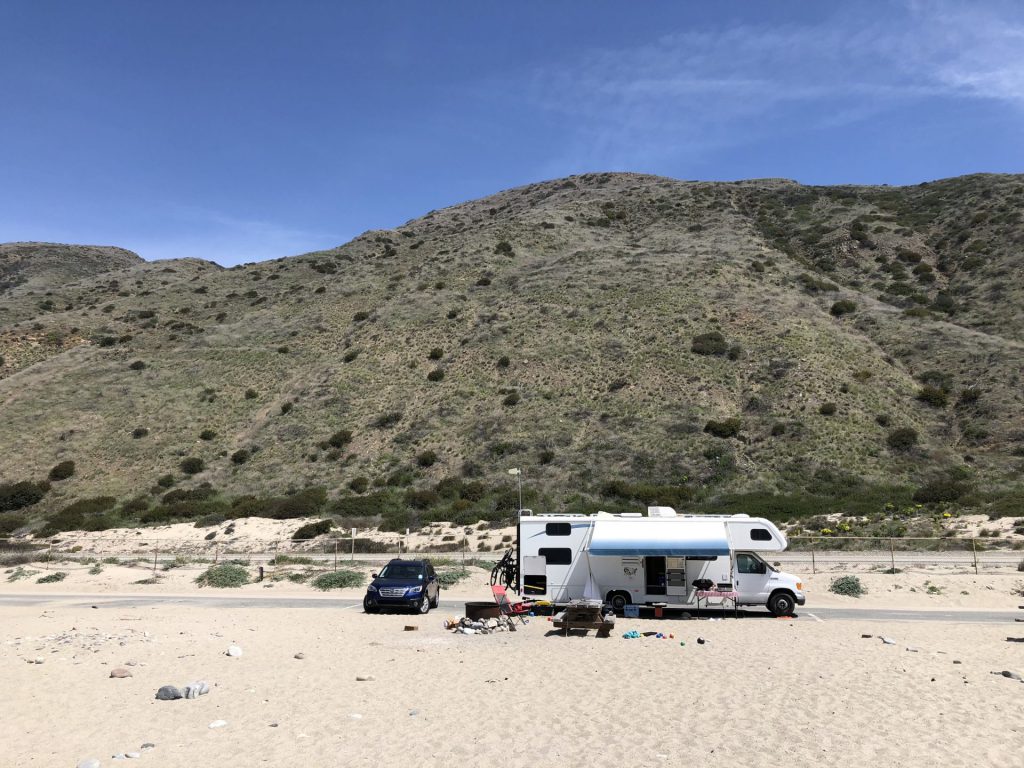 more sunsets. (this won't be the last.)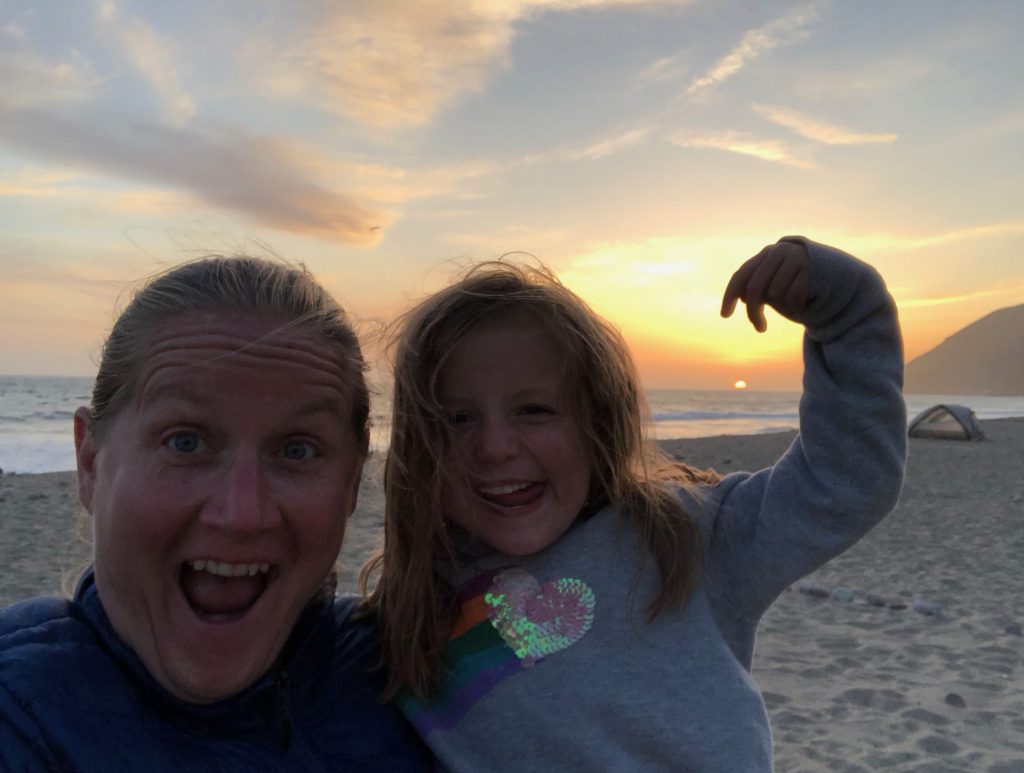 when it wasn't too windy (and it often was painfully, sand blastingly windy), the kids would sit out at the edge of the sand and play or do school, while i was able to read a bunch of books.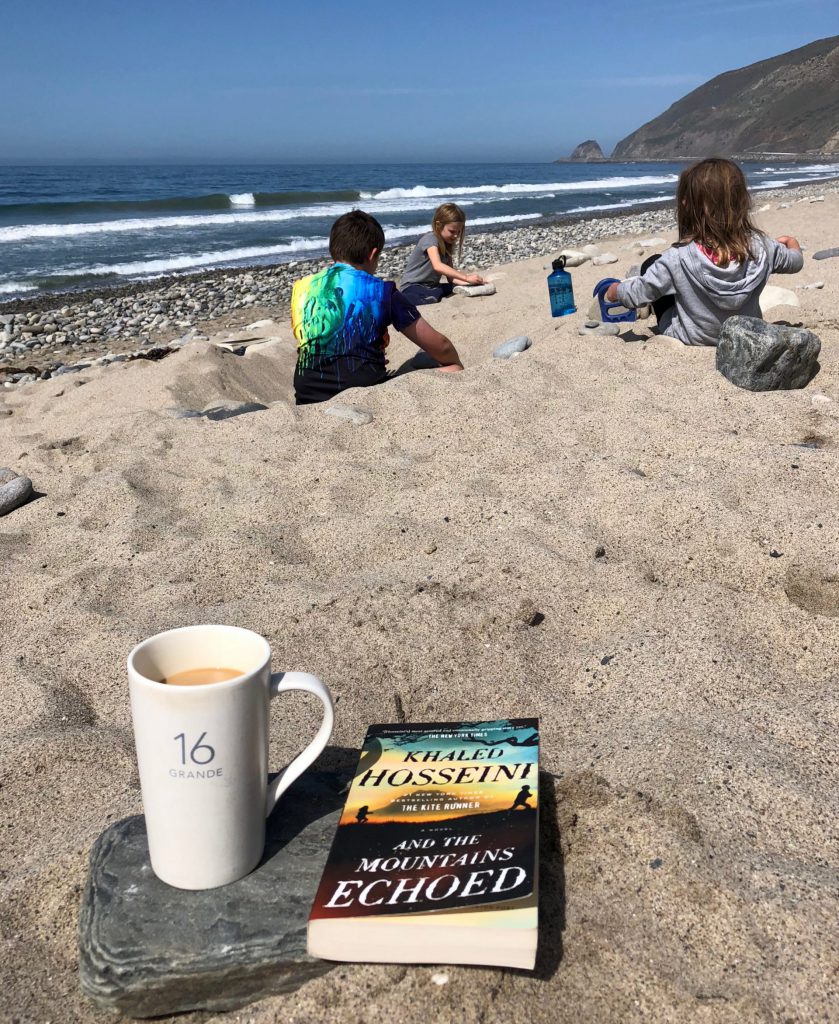 roadschooler.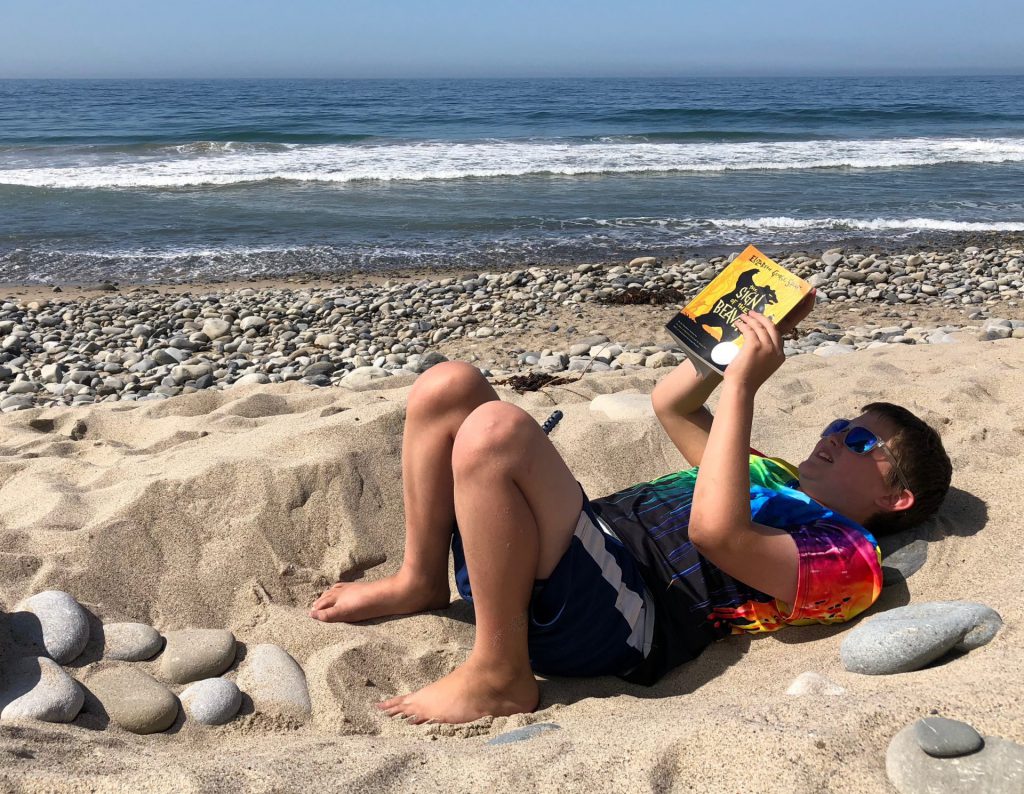 on one stroll, anna and i happened upon these weird clear jelly like blobs, each one with a snail suspended in it.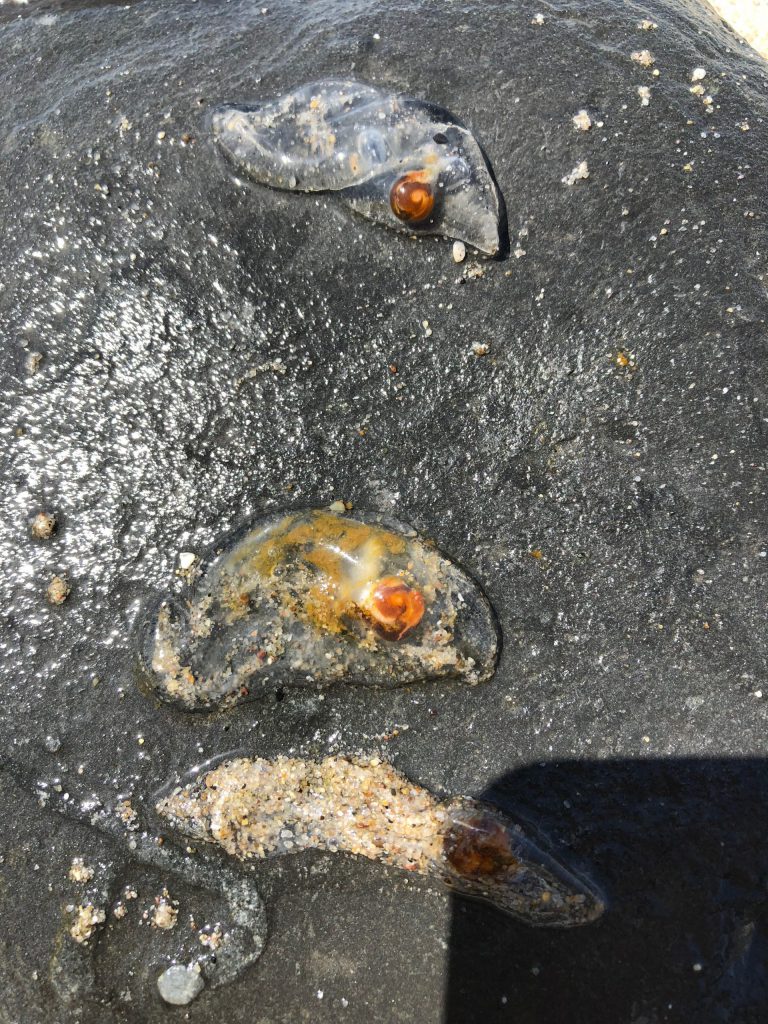 we busted out some ocean life books to try to figure out what they were. derek suggested that they might be snail egg sacs, but they had a strange shape to them, like they were ripped apart. as we studied them, they eventually seemed to dehydrate and be more fibrous. and then, the weirdest thing, the snails were actually sort of liquified. so as they dehydrated, the snails seemed to melt. anyhow. if anyone has any idea what we were looking at, let me know.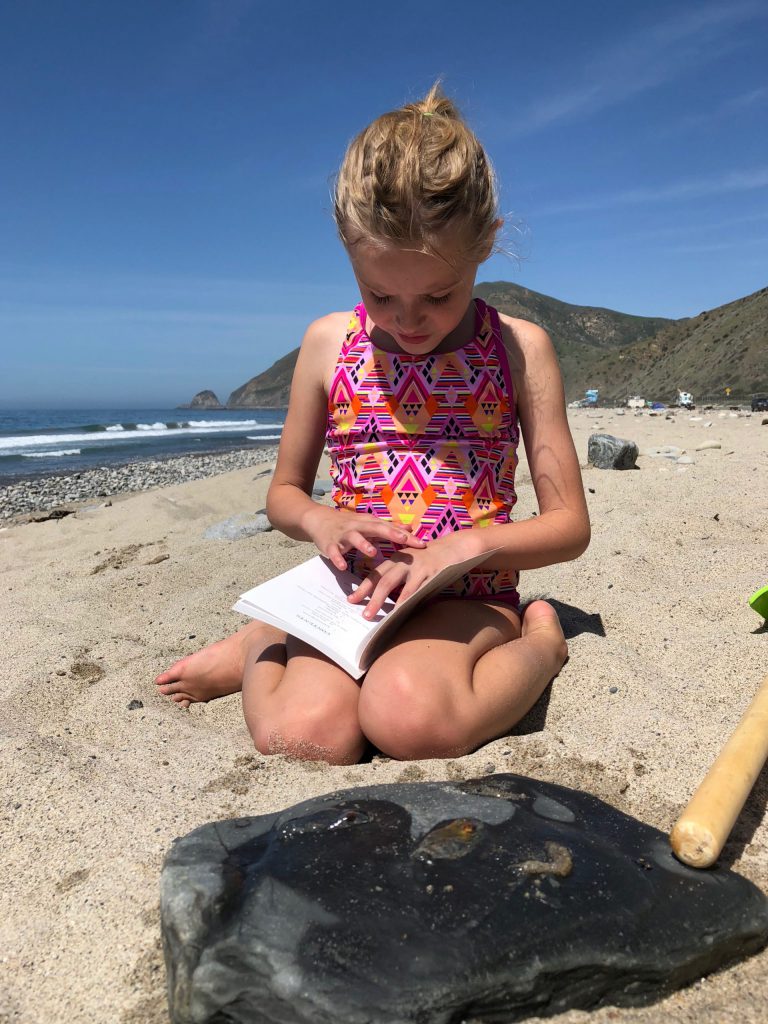 just a cute annababy, hanging at the beach.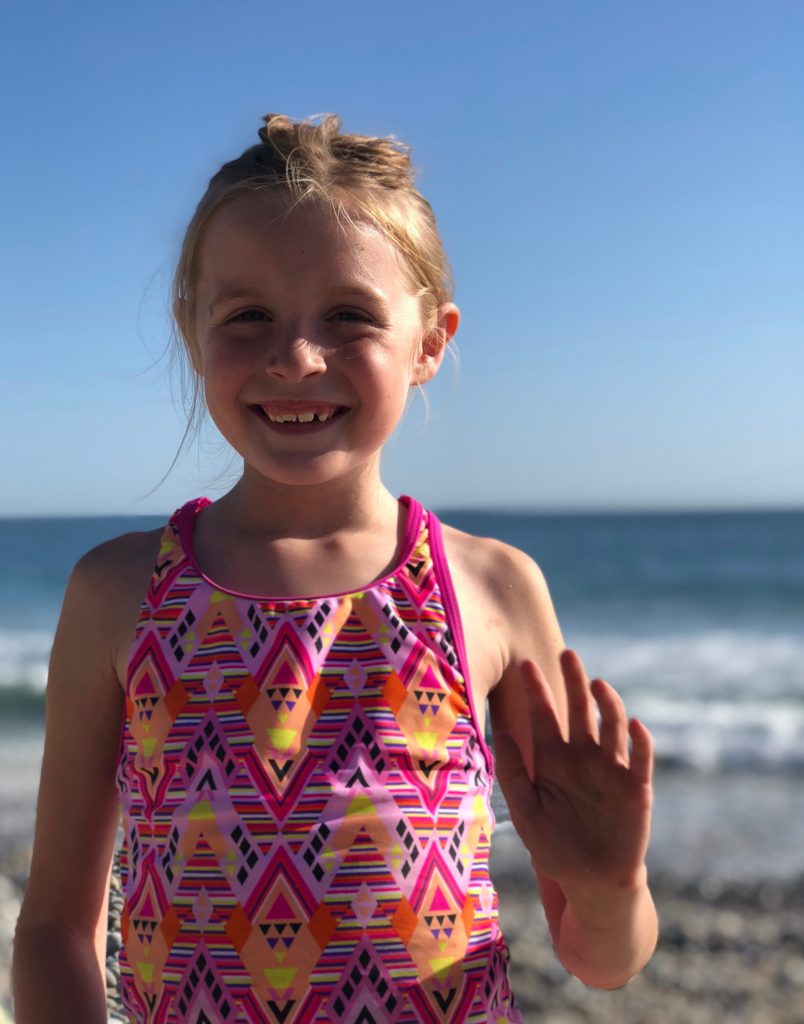 and the crazelnut. who hates pants.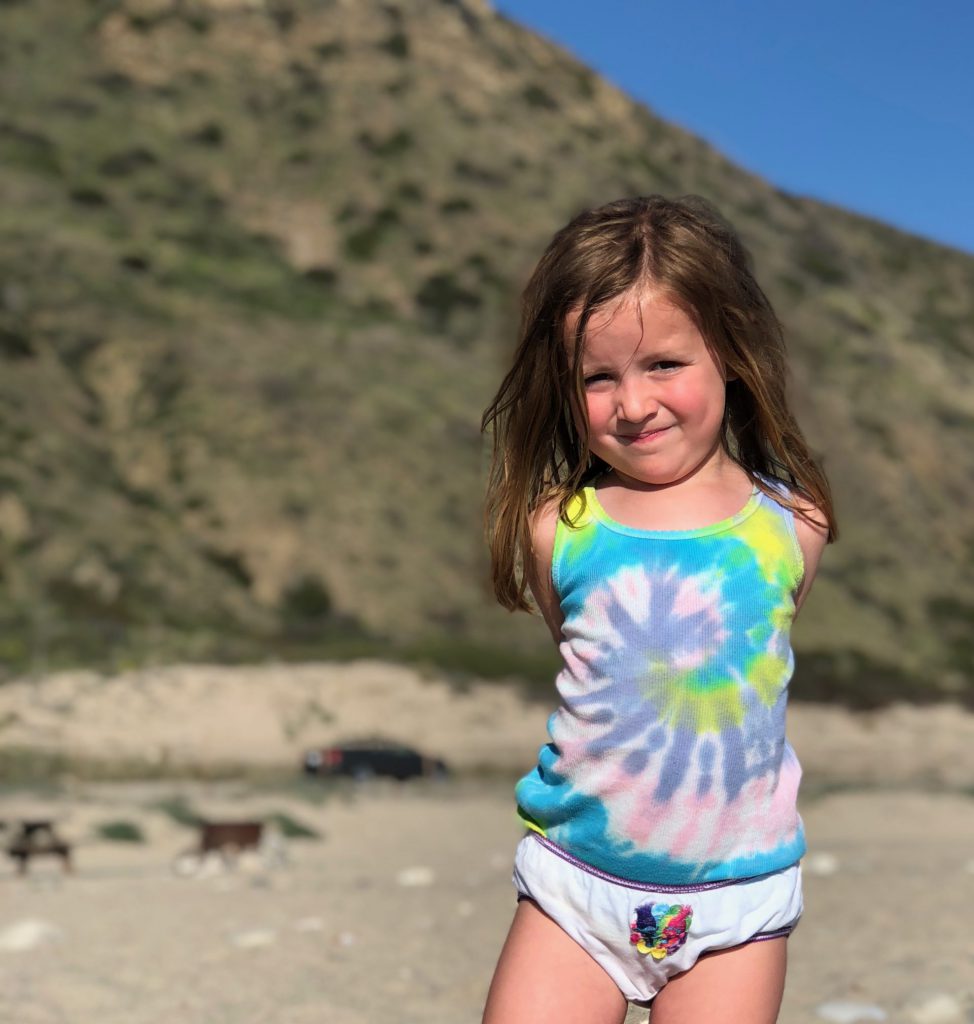 it is amazing what happens when we don't have hookups and can't be on screens all day long. i found the kids like this. it didn't last super long, but i was definitely a but surprised that it even happened spontaneously at all.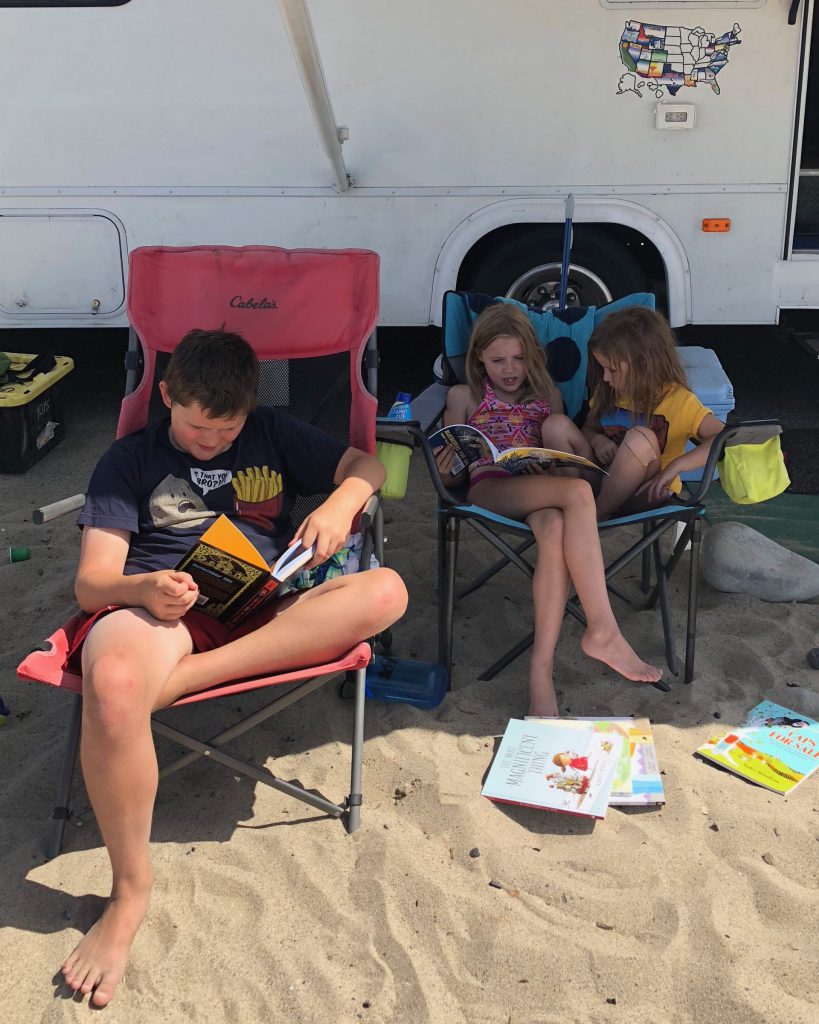 during one of our excursions (to be blogged later), we scored a massive pile of firewood, so as often as we could, we had beach campfires, and quite a few s'mores.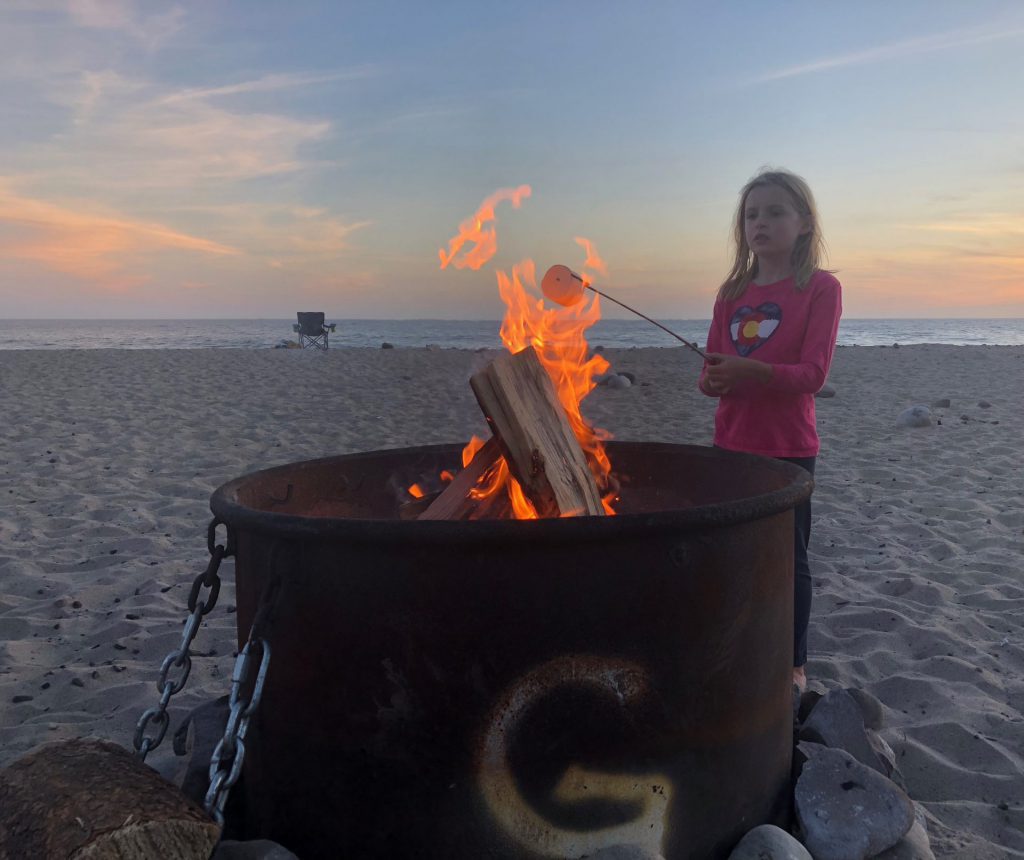 beach sunset campfires are my favorite.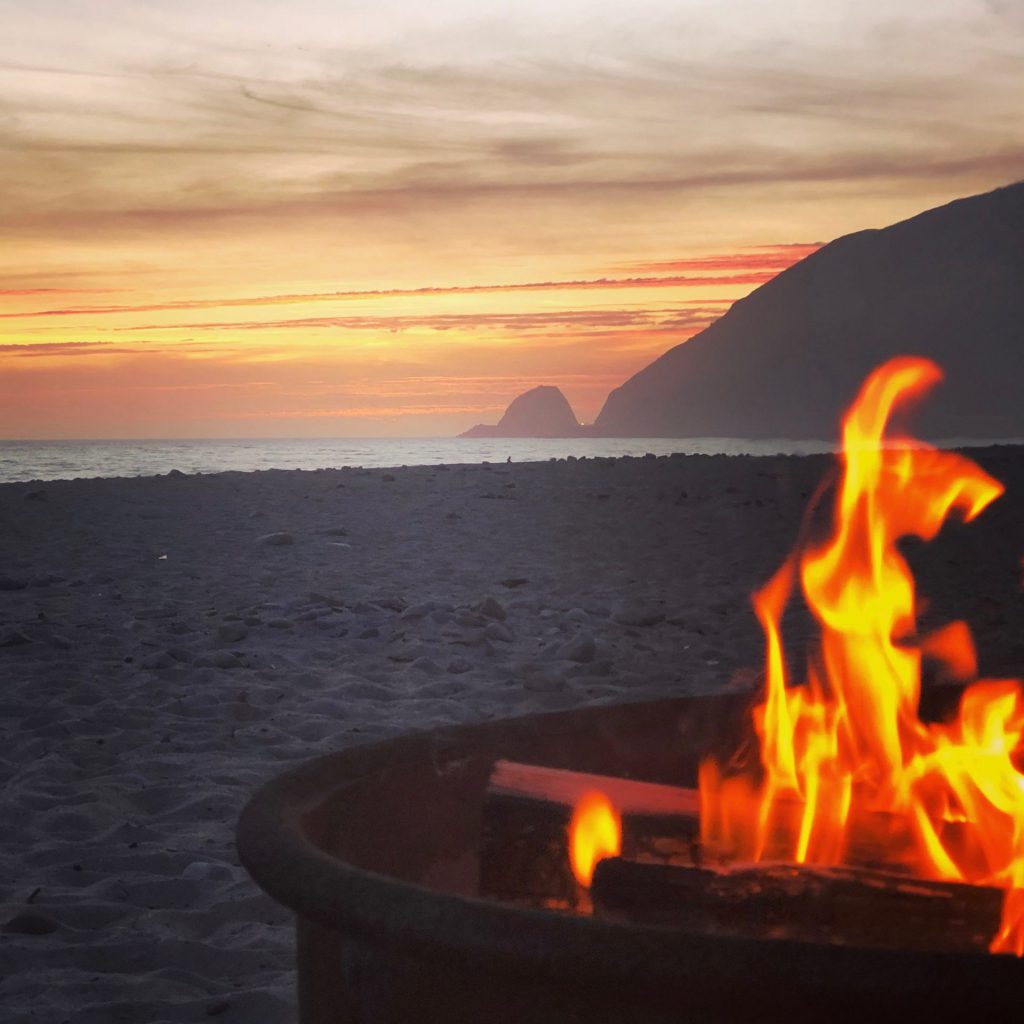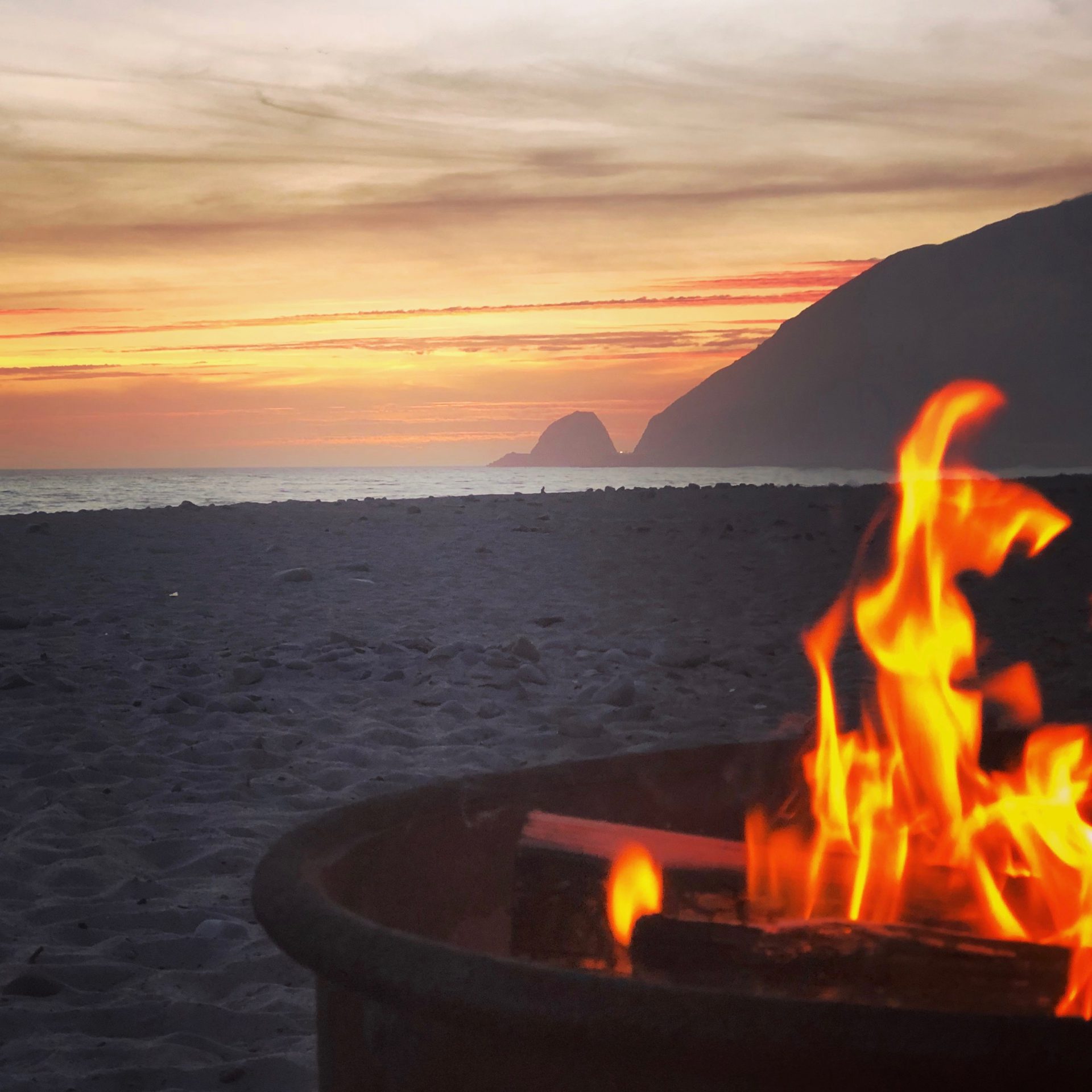 anna took this pic for me. it wasn't super warm during our stay, but it definitely got even colder very quickly every evening as the sun set.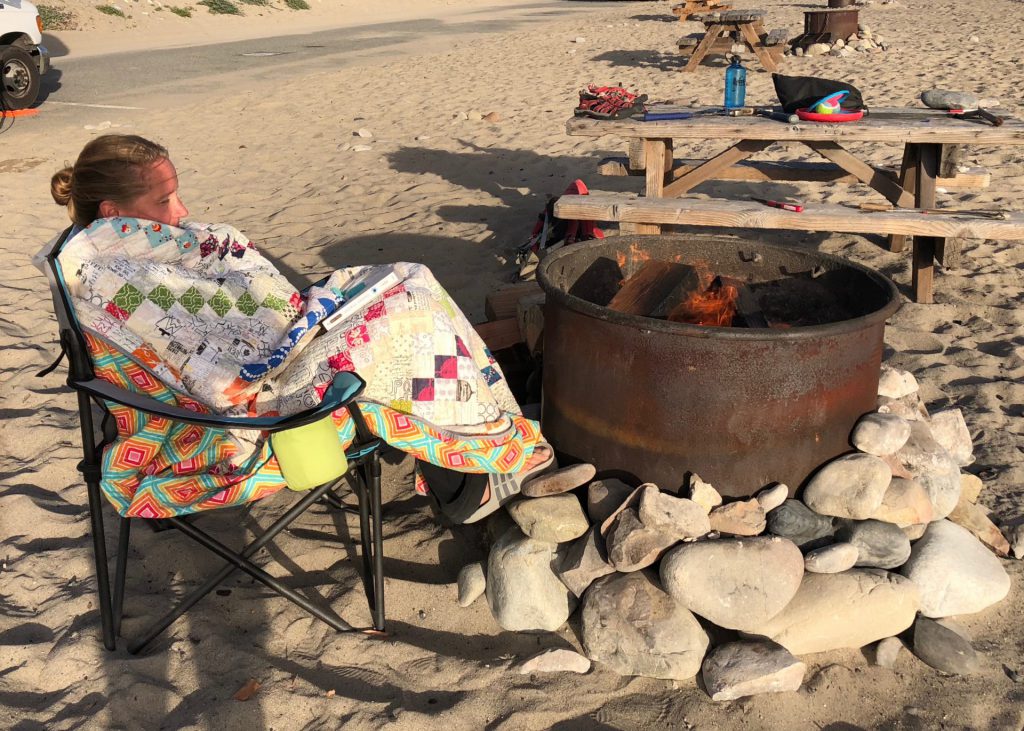 this was my view for a lot of the week.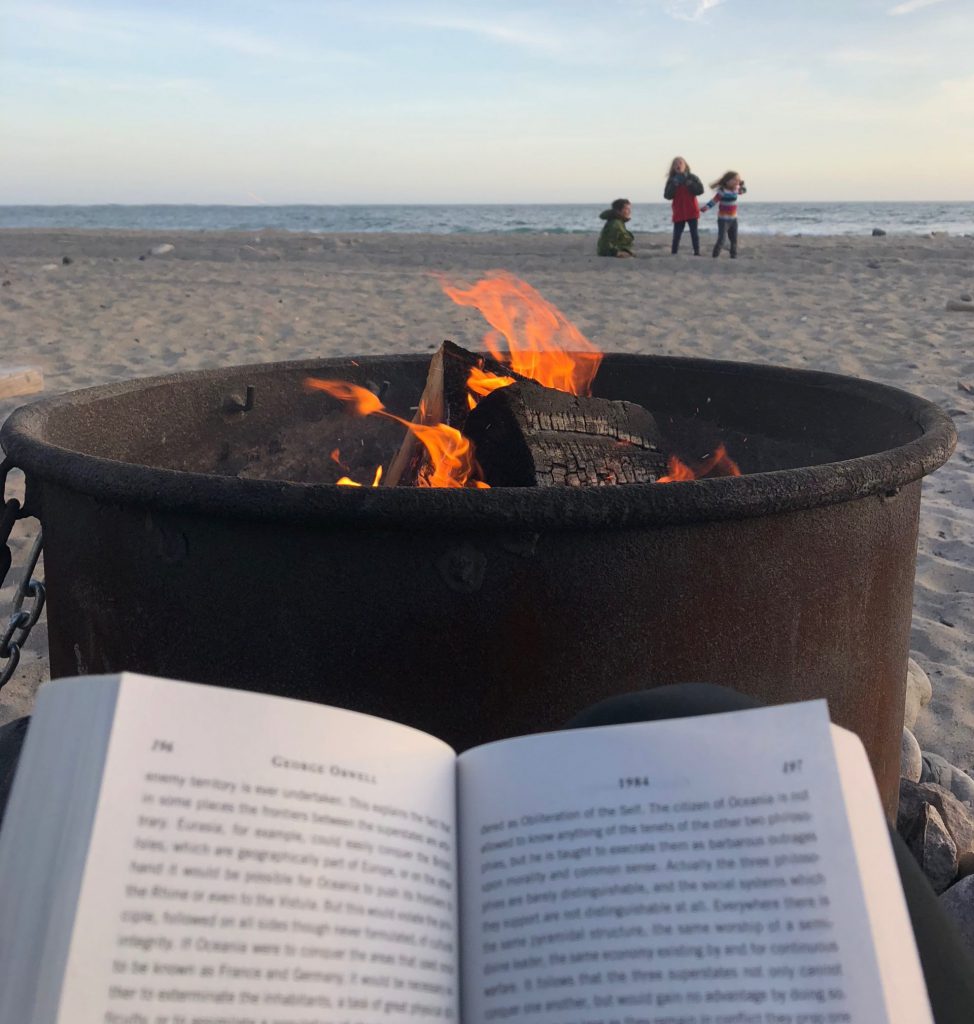 we picked up a bocce ball set for our beach time. usually about three or four rounds into each game, hazel would cry and quit, or it would turn into some other invented game.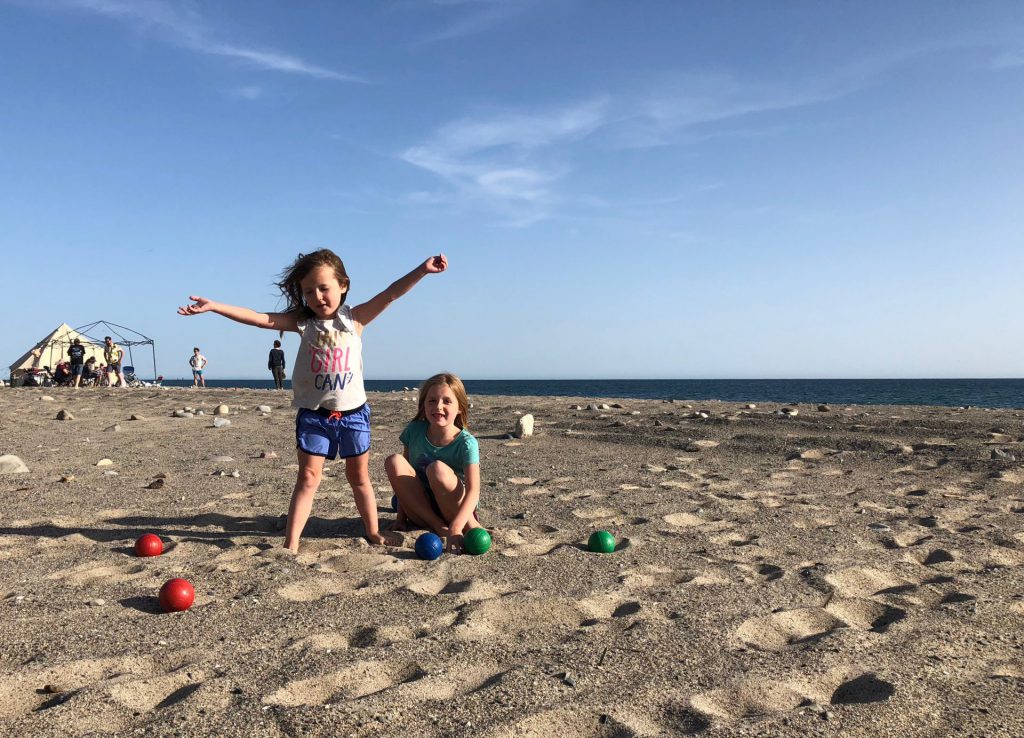 over the weekend, we had neighbors with a "lucy dog" so i got in several snuggles with my new friend. he didn't like selfies though.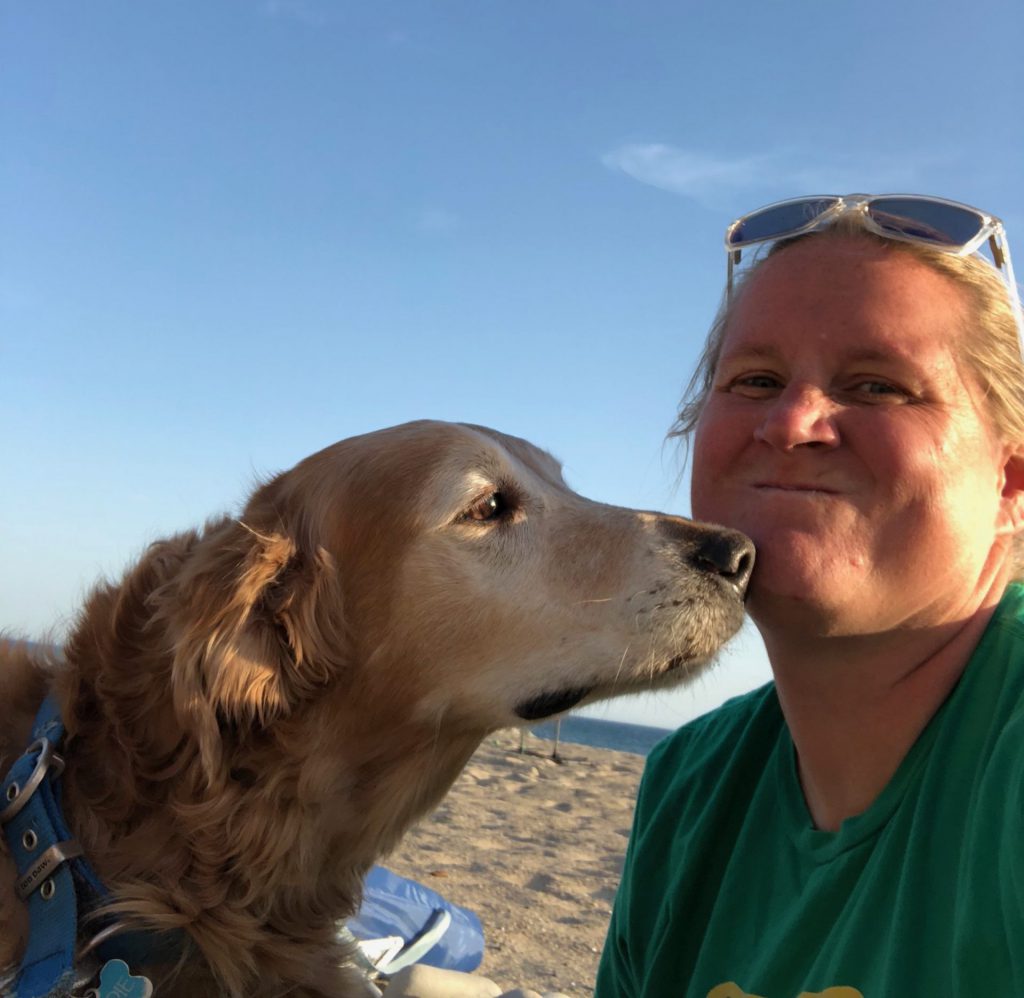 more s'mores. hazel likes them raw. which means they don't hold together well, and she gets super frustrated.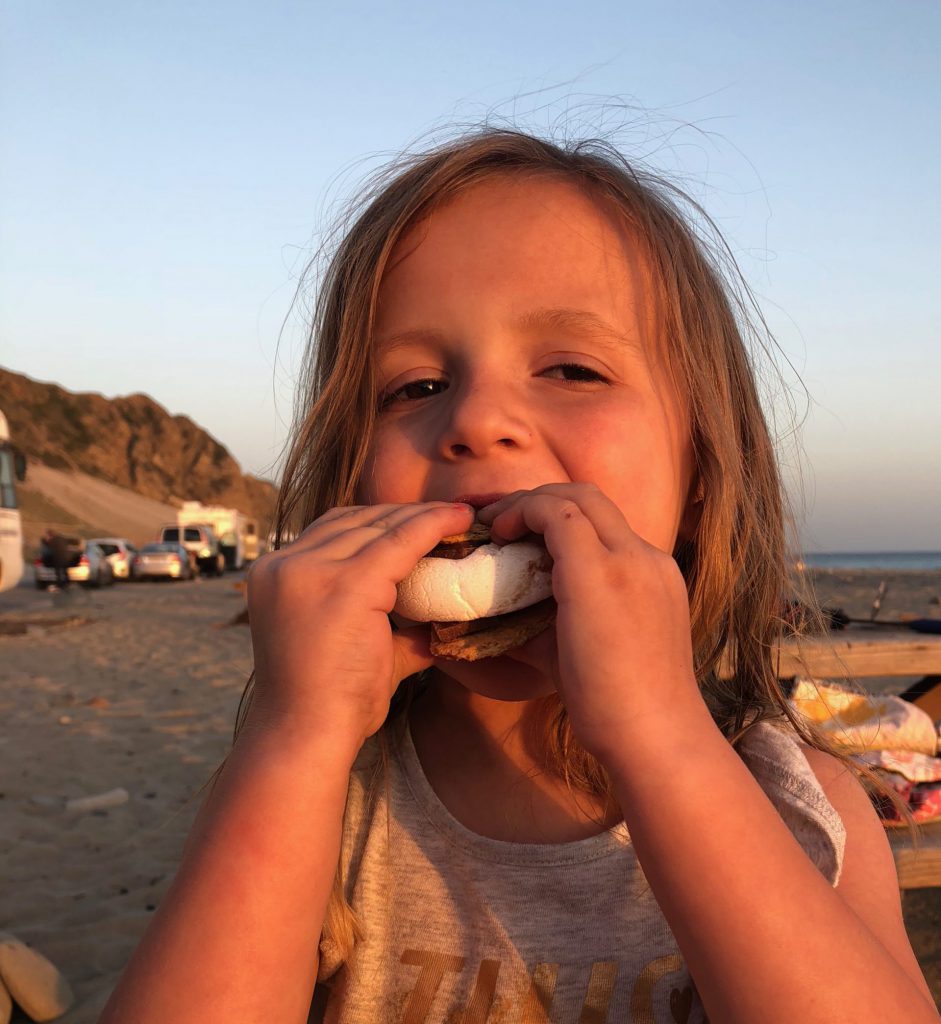 anna eats hers like gollum admiring the ring.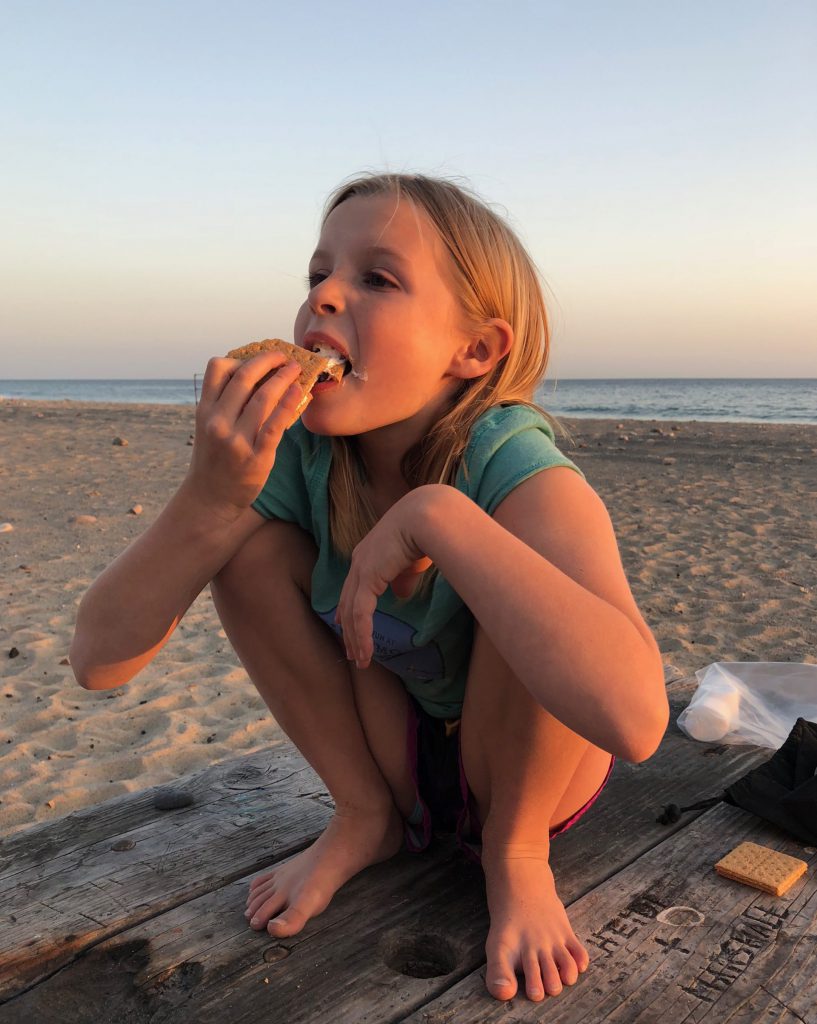 more sunsets. this was actually after a bit of extra windy weather that kept us cooped up for a couple of days, so we were very excited to get back out, without the skin being blasted off our legs.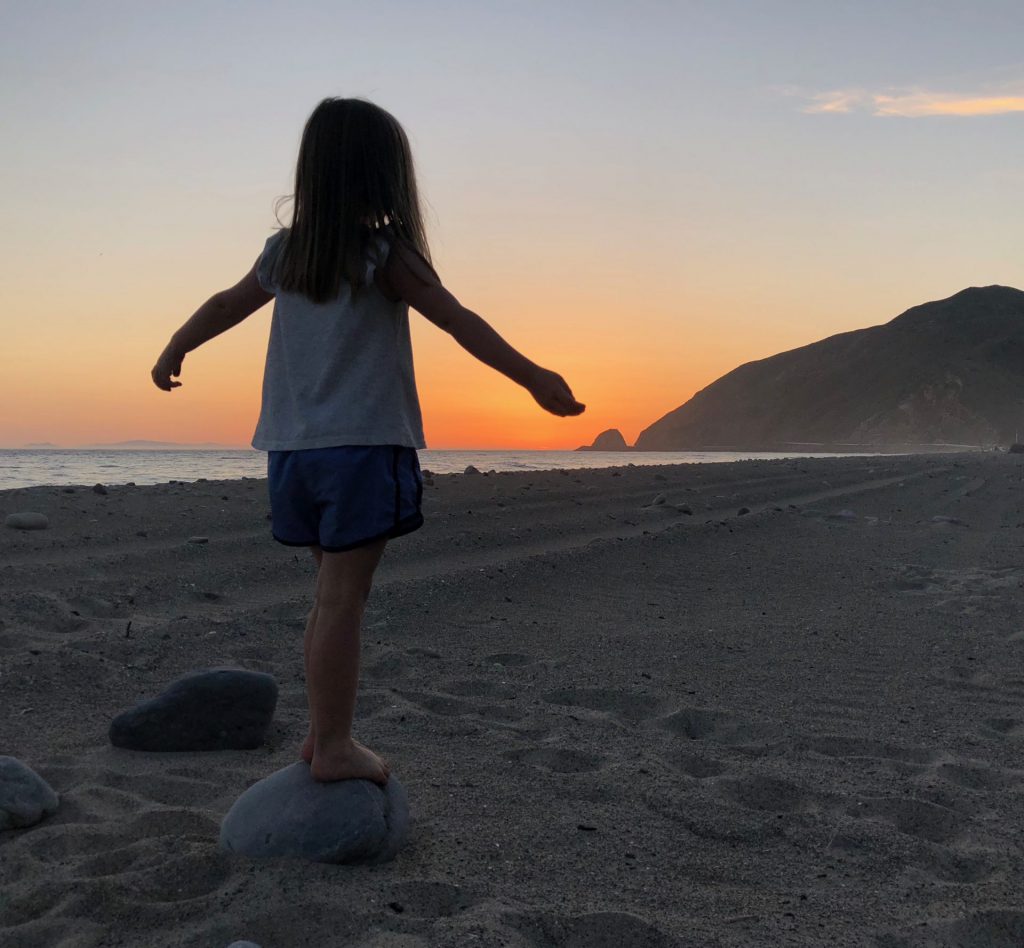 more beach reading. (i churned through: what alice forgot, the secret keeper, 1984, and the mountains echoed, and some of blood meridian before i couldn't take it any longer and quit.)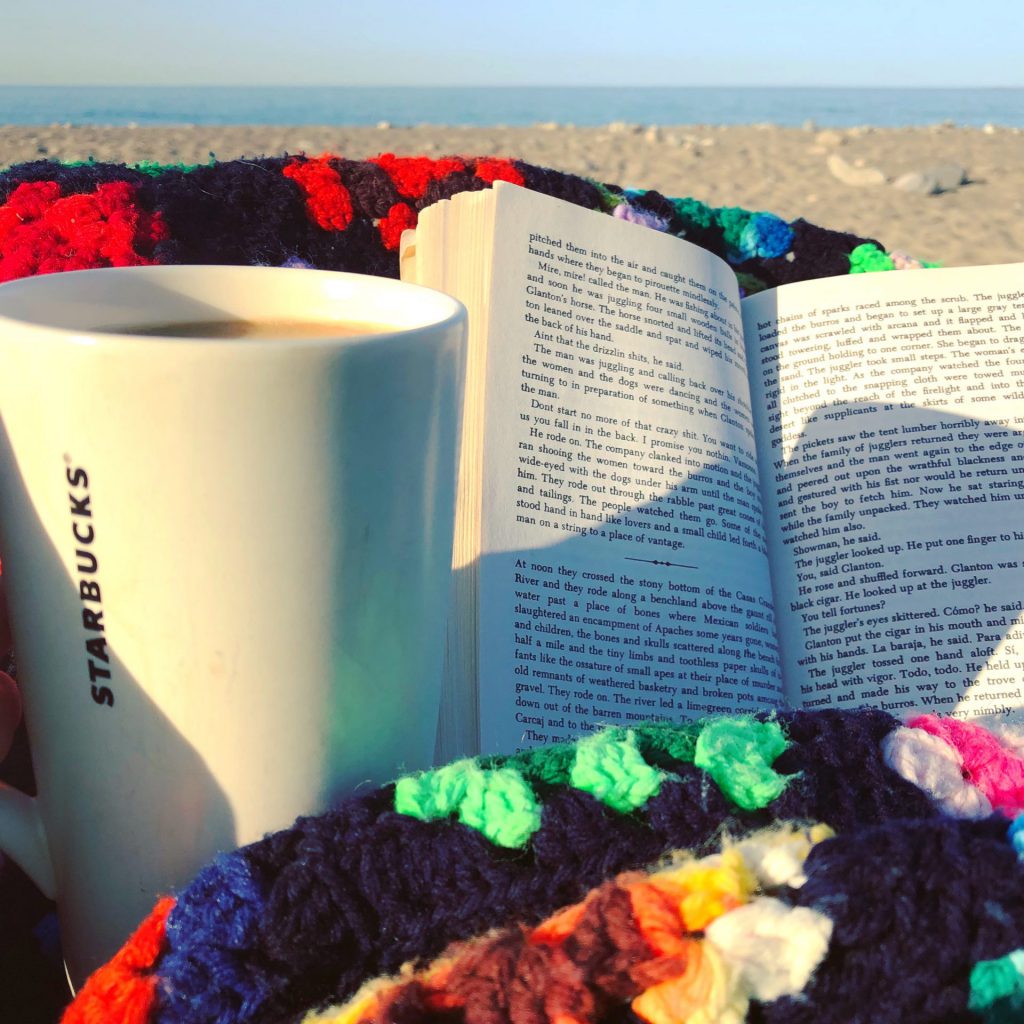 my morning coffee and reading was interrupted by this crazel. which is ok, because she's cute.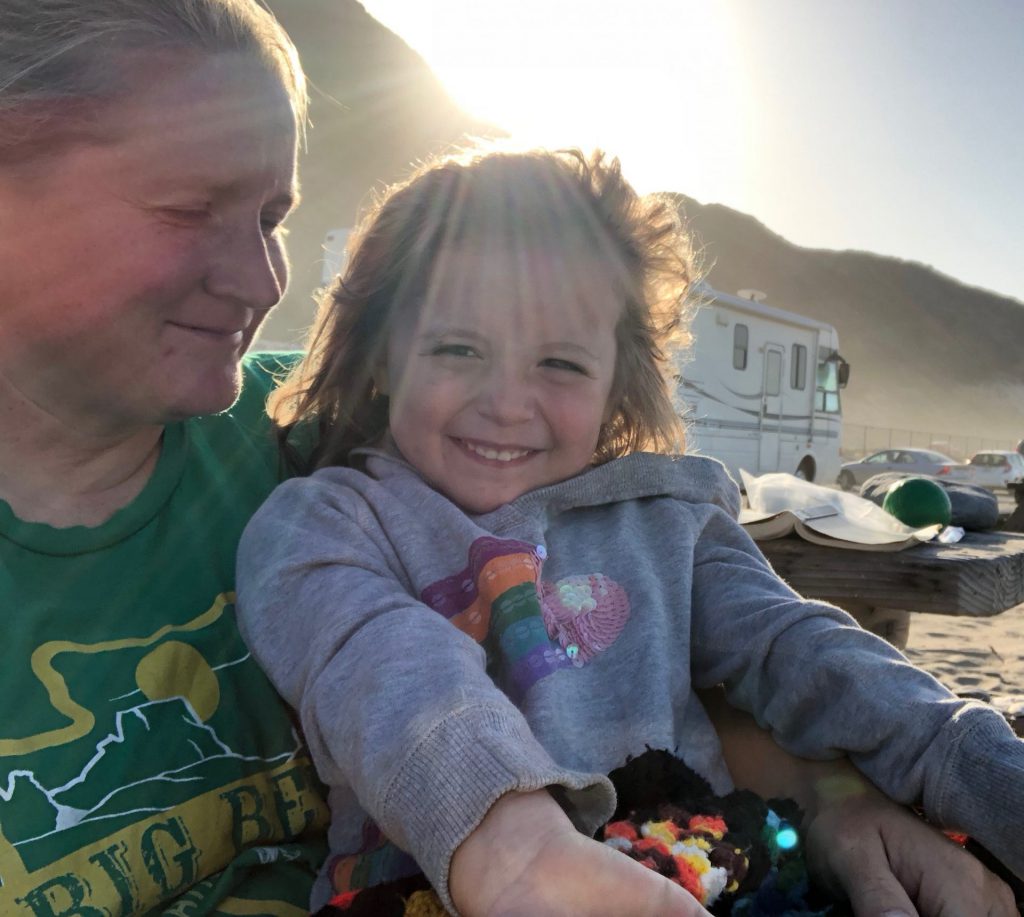 one more sunset (in this post). a pretty good one, i think.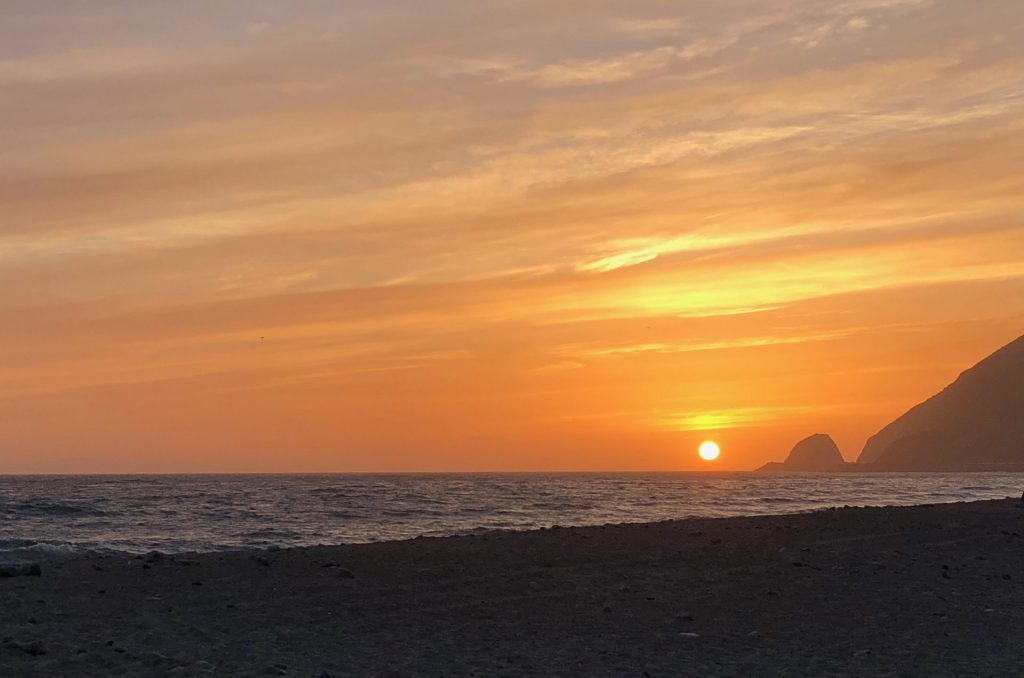 and, some crazel fingers. the girls liked getting old coals out of the fire and using them to draw on cool rocks that they found. or. coloring their hands black. and getting it all over the bathroom when they attempt to clean them.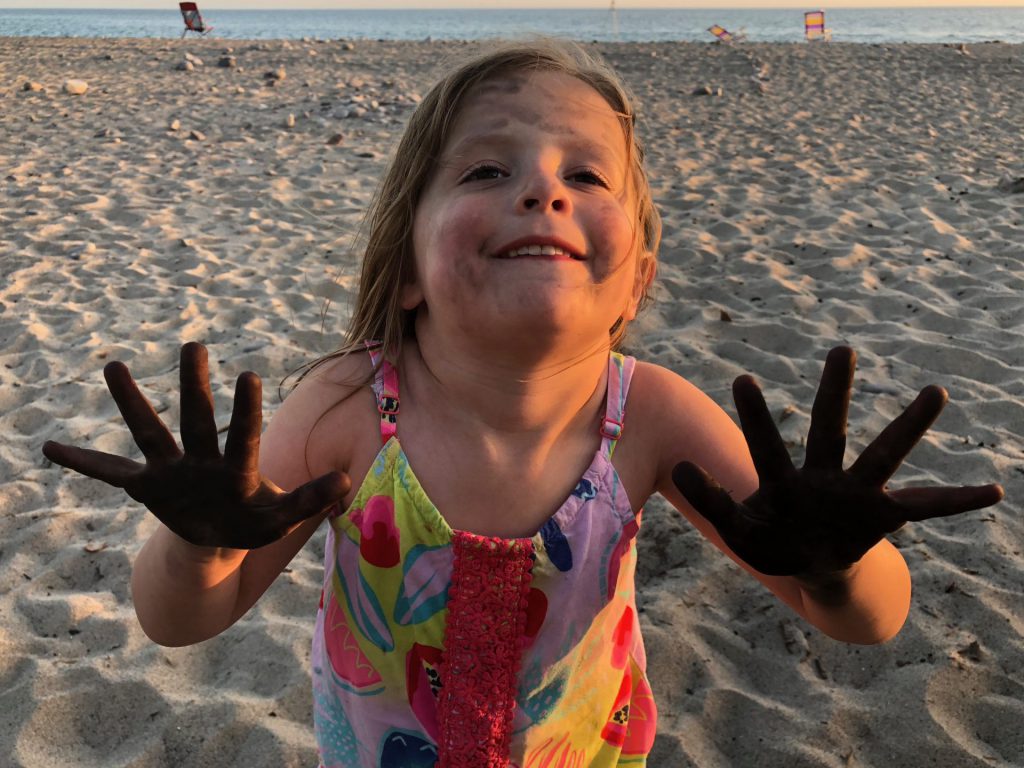 lastly. hazel art.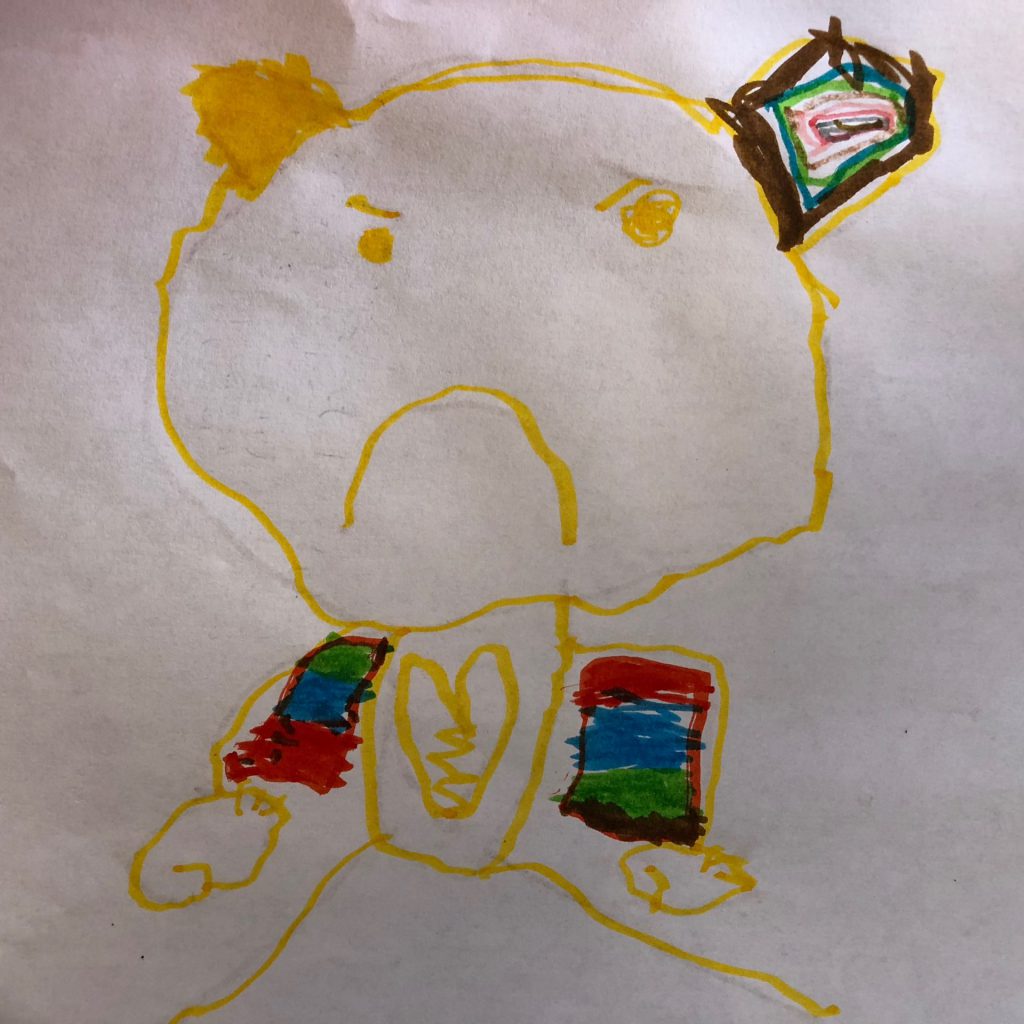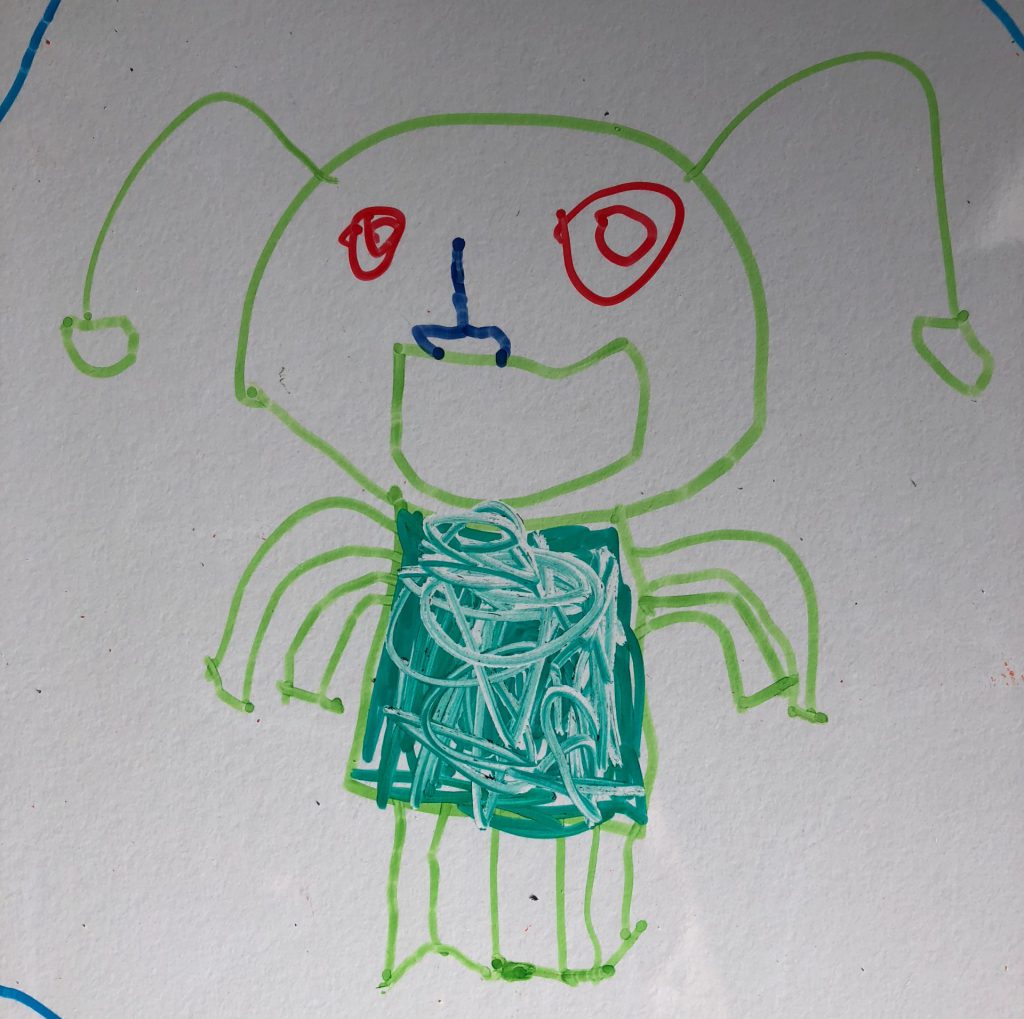 overall, this place was very pretty. but the wind made it less than ideal for a lot of the time. and not having easy access to the water. we saw lots of dolphins and seals or sea lions. and met some fun friends. my mom joined us during our second week, so i'll break here for now…