as previously mentioned, in my letchworth post, a couple of weeks ago, the lidkids and i loaded up to head to batavia, to visit my mom, and break up the monotony of the quarantine.
the drive was remarkably uneventful. we stopped twice. both time with little fanfare. and there was no traffic and smooth sailing. we made it in 10:20, which is pretty great time for three kids.
for our first meal, as is our usual, we ordered some wings and antipasto. this time, from main street pizza, because although i'm a buffalo wing purist, my kids have mixed genes, and prefer garlic parmesan wings, and the word on the street is that main st. has the best non-buffalo-y wing flavor assortment around.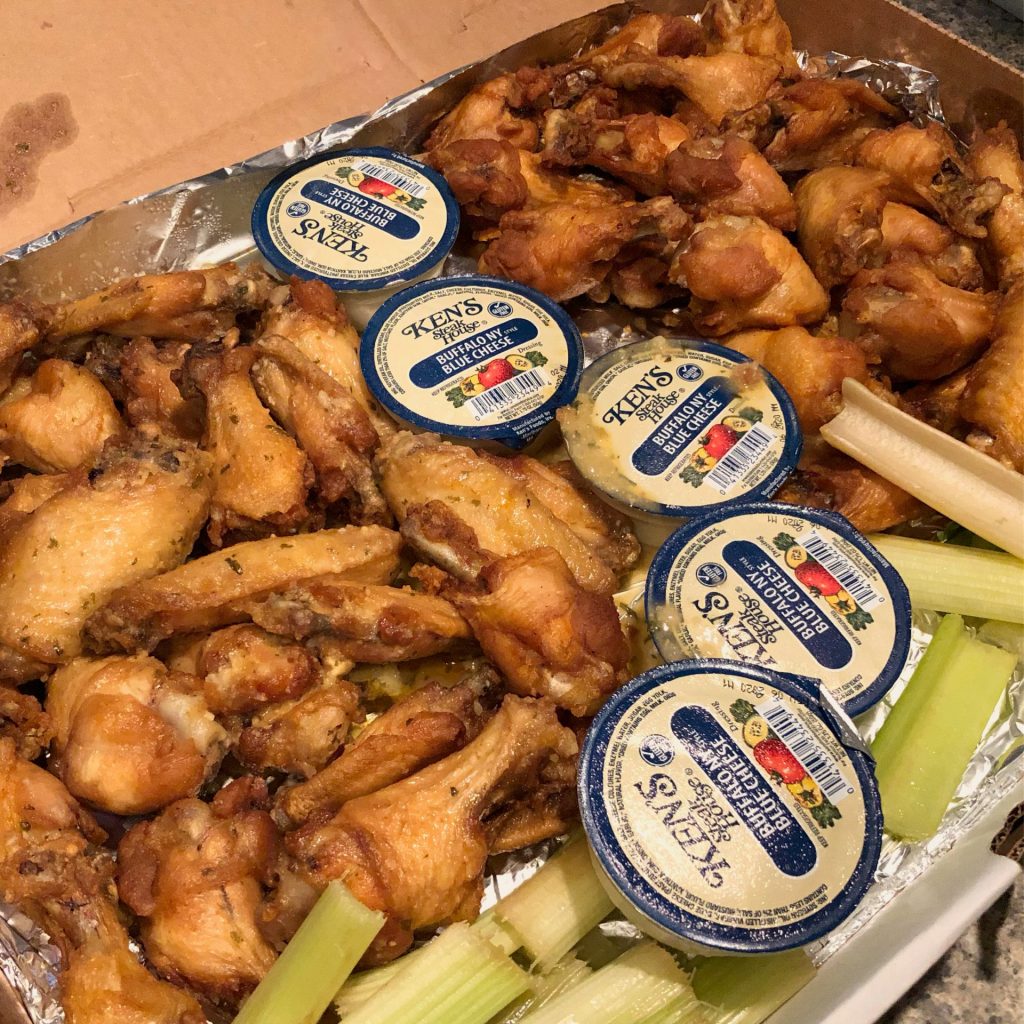 the day after our arrival happened to be my mom's SIXTIETH birthday, so we obviously forced her to go on a hike with us. it was like 5 billion degrees out, so i found us a little spot with a waterfall at the end of a creek hike. we packed our swimsuits and some lunch and set out. but, despite what instagram pics would have you believe, this waterfall did not allow swimming. and the creek did not allow wading. and basically, we did not get to cool off. but we did get outside and the views weren't so bad.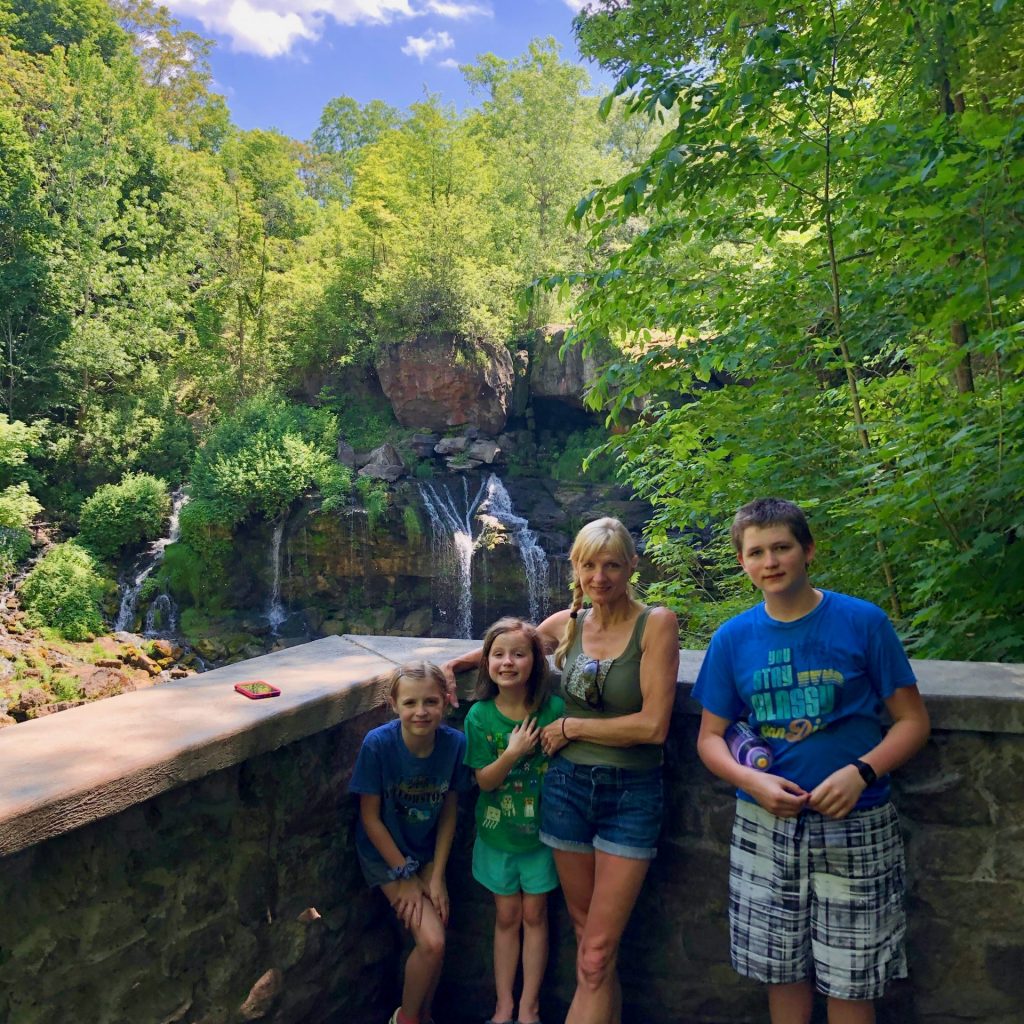 that evening, my stepdad planned a little surprise-ish gathering at the beach with my moms friends and neighbors. also, my bro and his girlfriend brought cute nephew holden by, and it turns out, he hates me now, but he's still really cute.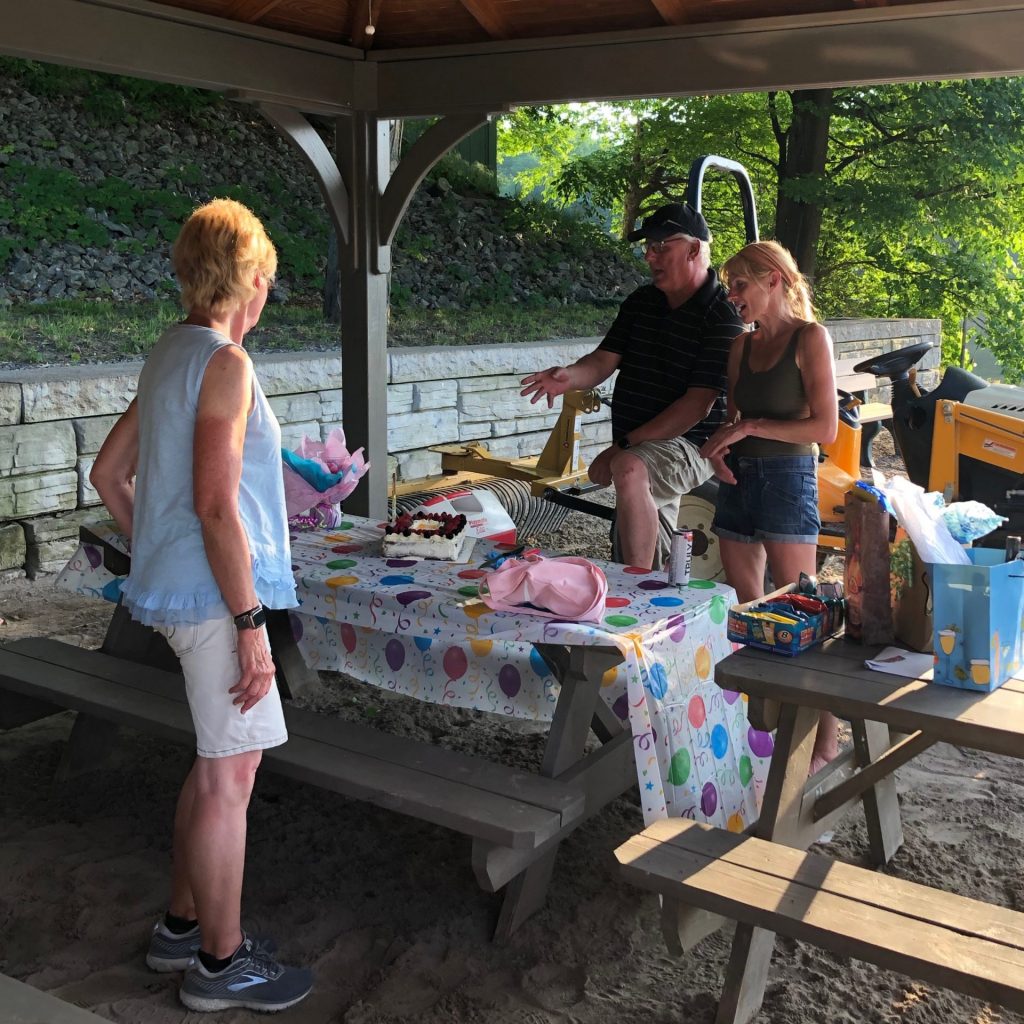 all the swimming (in the lake at the beach of my parents hood) and sugar and late night partying tuckered this kid out.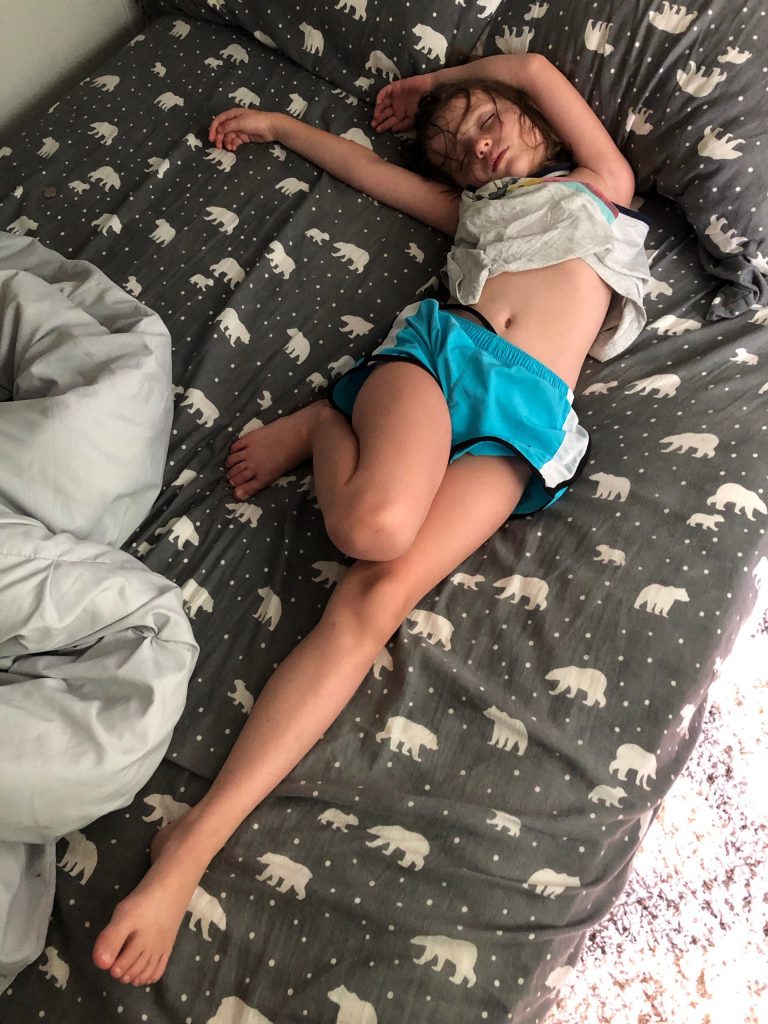 my mom had to work the next day, so it was a good excuse to visit the redband-varland clan. the boys played video games mostly, and the little girls played dressup and it was definitely the cutest. meanwhile, the big girl (my friend julies oldest, anna) listened to us reminisce about tales from our high school years, soaking up the long ago gossip about the moms of her friends.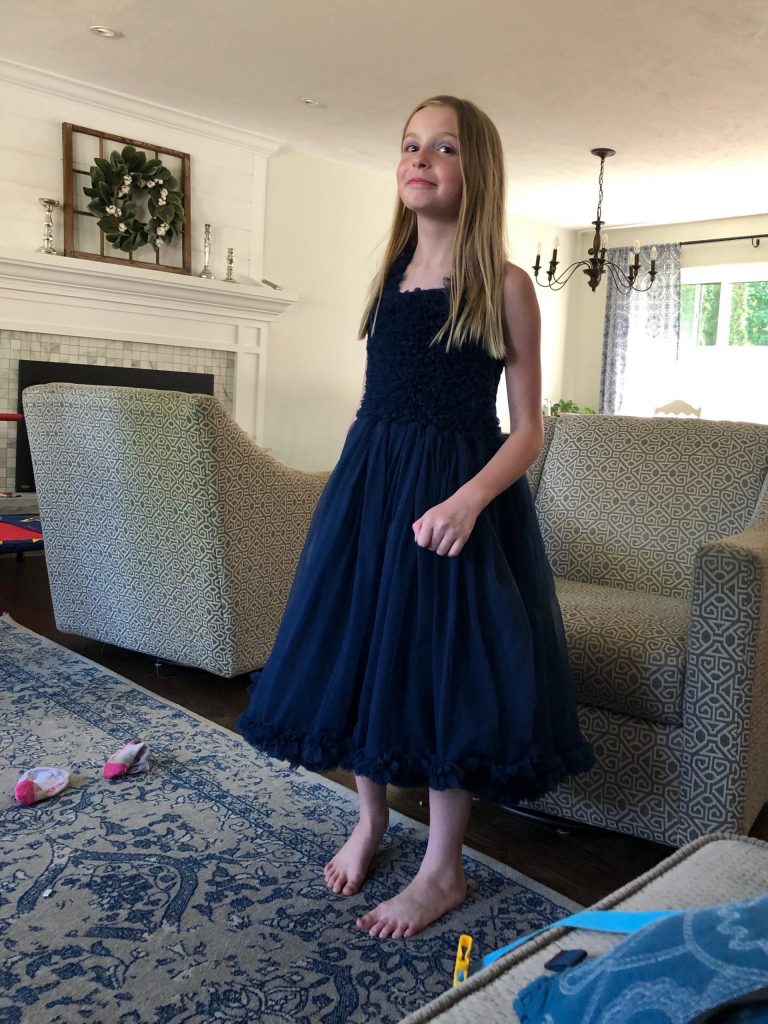 back at my moms, it was a beautiful (and calm lake) afternoon for a kayak ride. anna and i went out for a trip around the lake, making sure to stop by the lily pads for some flower pics.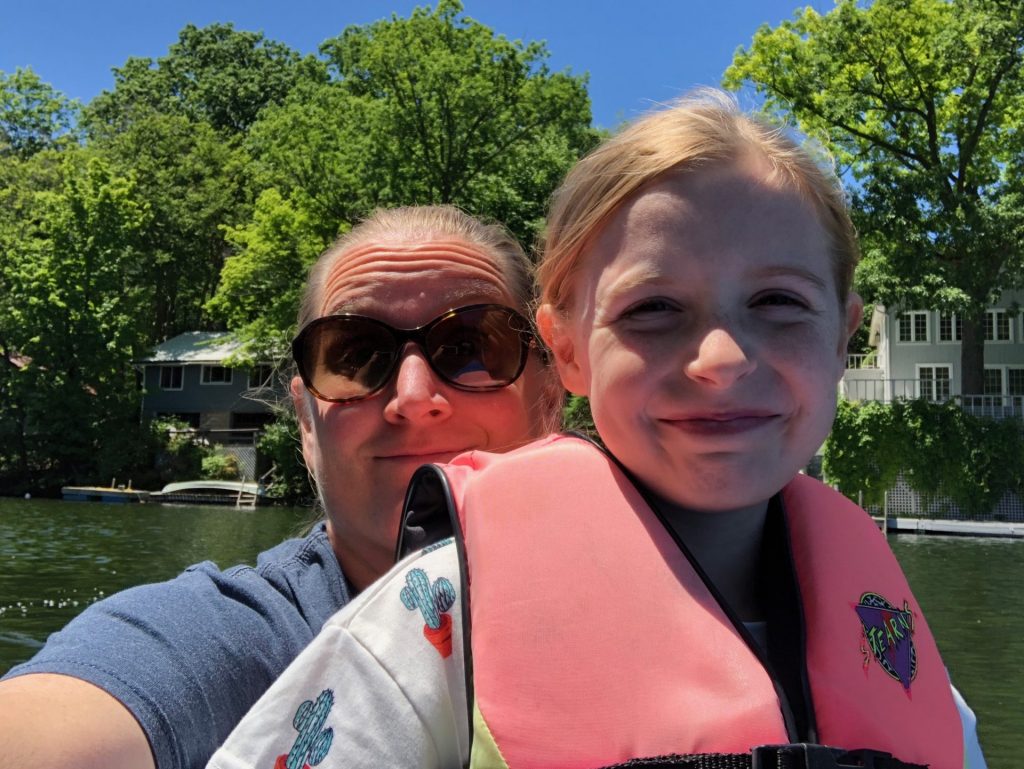 even though my mom had a little beach party with her lake friends, the girls (mostly hazel) still wanted to make a cake for a little family get together we were having on sunday (our last day in town).
hazel and i went to michaels to pick out some decorating supplies. (i probably should have brought some from home, but i forgot). in what turned out to be a very long process, she selected several colors of frosting, a few tips, and a very interesting array of sprinkles (crowns, music notes, flowers, pineapples).
my mom made her own from scratch chocolate cake, because she's a glutton for punishment. i made a batch of vanilla buttercream. then i used an obscene amount of the buttercream trying to spackle together the cake when it stuck to the pan and came out in crumbles. then, with a blank cake palette, the girls went to work. my only contribution was making sure uncle frankles had a mention on the cake (his b-day is the day before my mom's). the rest is 100% the lid girls.
then, family started rolling in. these cousins…..
then we had a little social distancing-ish cookout in the back(?) yard. i miraculously managed to keep it keto, sticking with meats, no buns, and an excessive amount of broccoli salad, with raisins picked out. 🙂
it was a little chilly, especially in the shade, so we kept relocating to the sunny parts of the yard, until the shade tried to push us into the lake.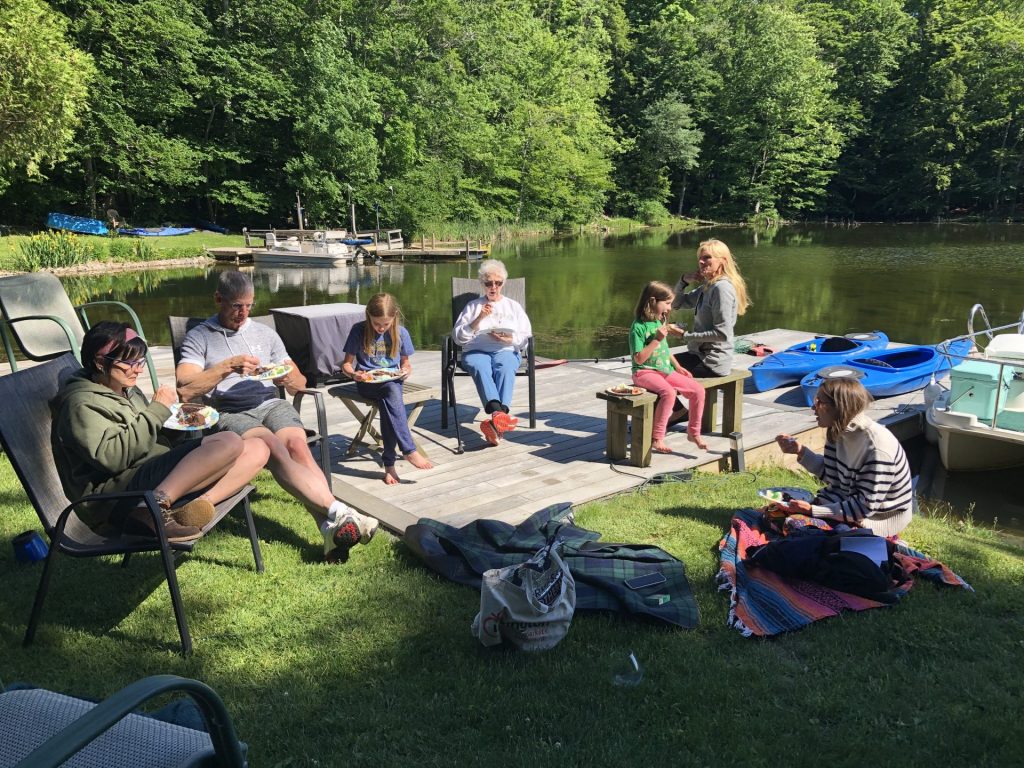 it was a lovely afternoon, visiting with my two sisters, the cousins, the bro and his girlfriend, my aunt eleanor and grunkle frankles.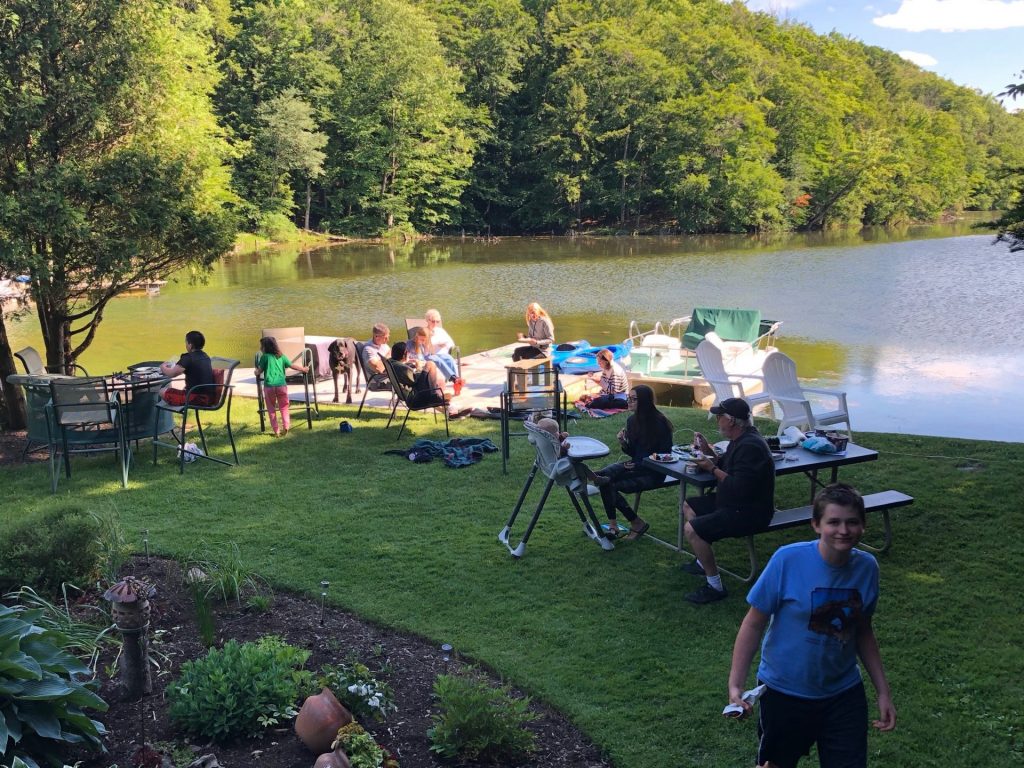 after everyone cleared out, we blasted through and did the obligatory night before car packing thing, so that i could get an early start on the road back home in the morning. and then, we did just that. we departed around 7am and arrived at the nc homestead around 5pm, and we were back to reality. sigh.