for our last fall leaves adventure of 2020, we decided to go for vista views over waterfalls. we deliberated between finding a new spot or revisiting an old favorite hike, but in the end "old favorite" won out and we returned to the chimneys in linville gorge.
the drive to the hike is an adventure in itself. the first hour is along some of the same roads that we take for all the other hikes in the area, but still winding and hilly and not particularly enjoyable for passengers. but, the last 7 miles i think, is all gravel, and bumpy, winding, dusty, and blah. we were all feeling terrible and ruby barfed on the way, so before we even started, i had to do a bit of cleaning in the back.
but. finally, we hit the trail. we love this hike for all of its fun kid friendly technical challenges.
the scenery was beautiful, as you hike along a ridge basically, with views of the linville gorge wilderness on both sides. but our favorite parts are squeezing through rocks and climbing across crevices. i'll stop talking and just let the photos of the hike speak for themselves….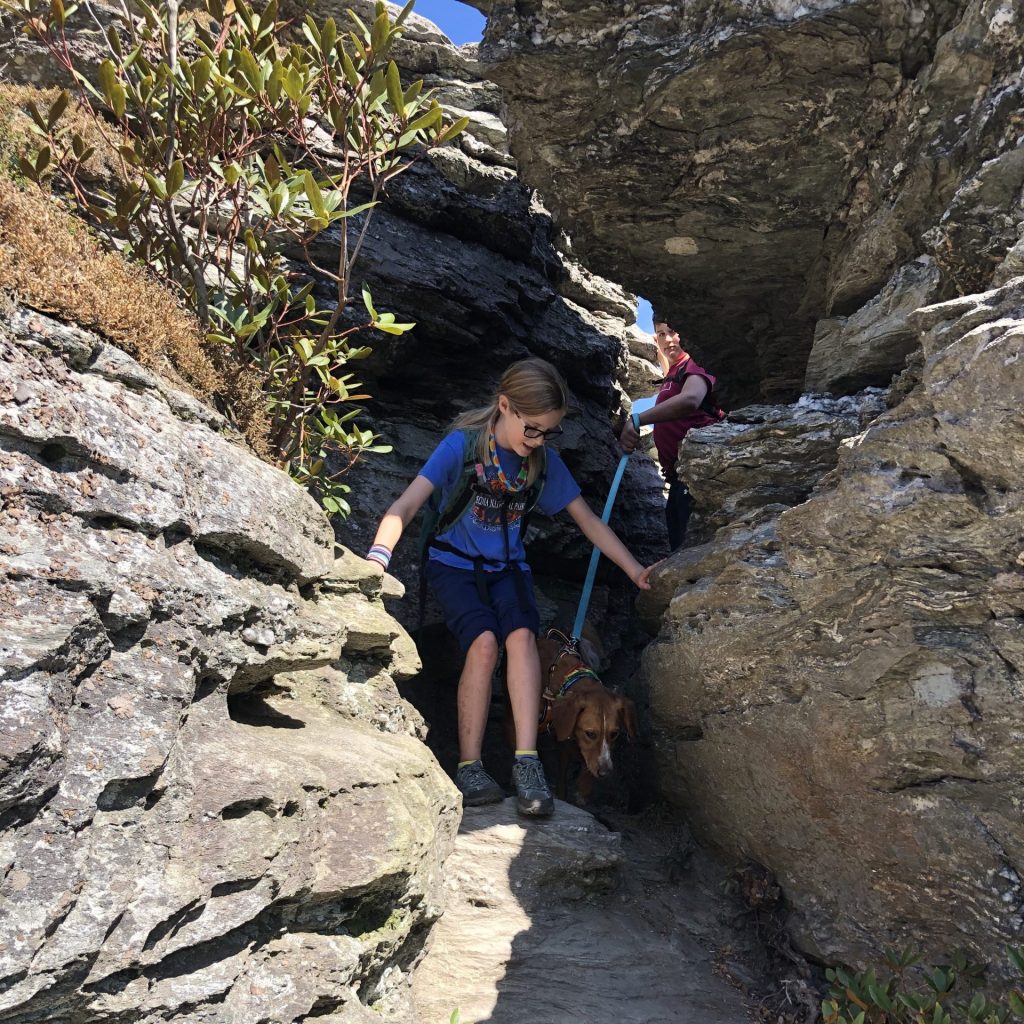 as always, i took an excessive number of photos of the landscape, only to realize they all look the same. i've whittled it down to three human-less pics for this post…
of course, we humans also like to be in the photos. or at least this human mom likes to take pictures of her kids in beautiful places. so, without further ado, i bring you, lidkids and ruby in the wilderness:
it was a lovely day. and unlike last time on this hike, ruby didn't almost die from heat exhaustion.
i had high hopes of another hike before we left the area, but the kids were pretty tired and i was tired of all the driving, so this ended up being our last fall leaves hiking excursion of 2020. not a bad way to end it.