with our going to the sun road pass having expired, we were basically locked out of the main part of glacier national park for our last two days. this was actually a blessing in disguise, because i'm not sure we would have made the trek down to the two medicine area otherwise. we had no real idea of what to expect once we arrived, but we packed up a bunch of lunches and snacks and changes of clothes and different footwear and drove on over.
the parking lots were filling up quickly when we arrived, but we snagged a spot towards the back and made our way to the lake. we checked in with the canoe rental place and she said we would have to come back later, before glancing over her shoulder and realizing two canoes had just been returned and if we could go right then and there, they were all ours. obviously, we went.
as usual, the girls rode with me. here's some of my vantage point.
isaac and derek were team boys boat.
thankfully derek took some photos of us, so it wasn't just the back of the girls heads.
we paddled out a little ways before pulling off on a beach where the kids played the water a bit and derek fished. anna and hazel took a turn casting too, but playing was more fun.
then, back into our canoes. i mean, we were paying for them by the hour after all. we paddled out a bit further to see if there was something cool around a little outcropping thing that a tour boat had disappeared behind, but it didn't seem any more epic and with every paddle out (and with the current) we were going to have to fight to get back, so we quickly made the executive decision to head back.
hazel and anna took some photos for me.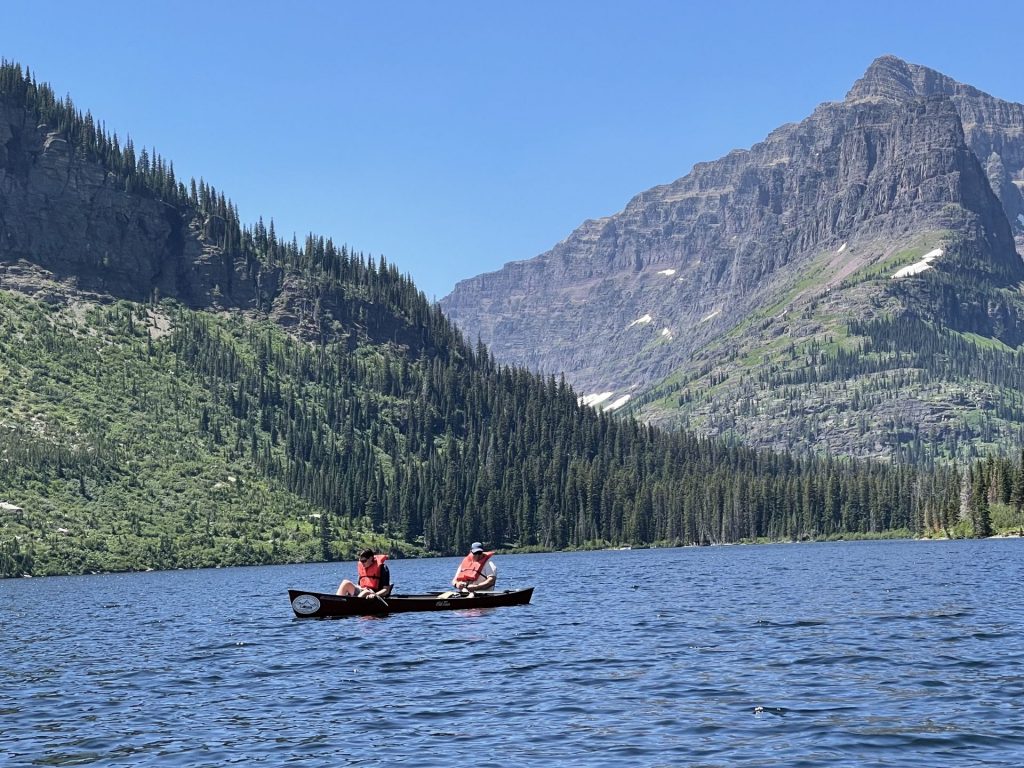 back at the beach, derek wandered off to find a fishing spot, while i sat with the kiddos while they cooled off and enjoyed a more temperate glacial lake. they had a blast.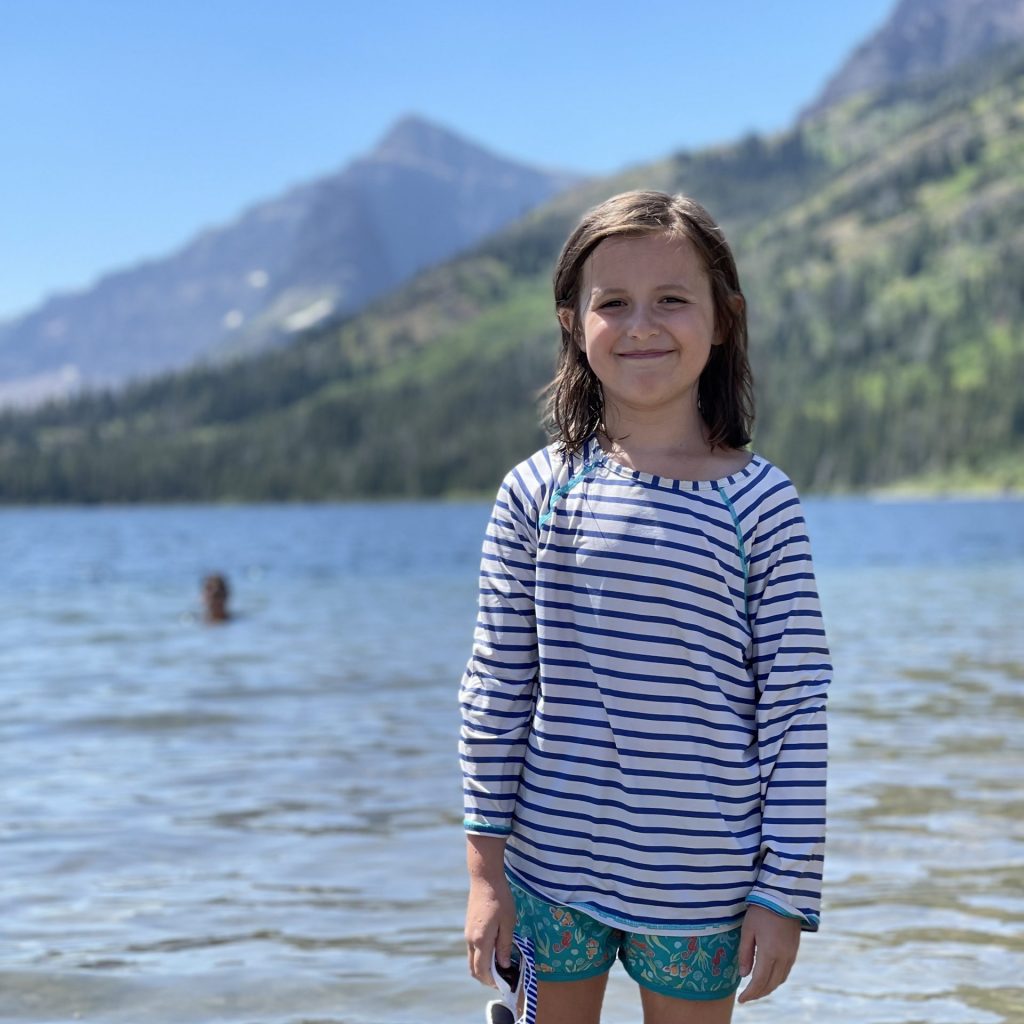 i entertained myself with making rock towers and leg mosaics (with the help of hazel).
this ended up being a pretty fantastic day and we were quite pleased with how it all worked out, despite having zero plans when we set out. then, as an added bonus, we picked up a hitchhiker on our way out of the park. he was a hiker, hoping to tackle the formidable continental divide trail. the rest of his mates (he was from great britain) had already hitched rides to the next spot and he was trying to catch up. we crammed him into the back of the car and regaled us with tales of his travels, family, politics, and career.
this was the perfect moderately strenuous activity for the two of us who were going on one last hurrah hike in the morning….