seems impossible, but i double checked the dates, and it turns out, the annababy turned twelve this month. her actual birthday fell on mother's day, and i spent a good amount of time harassing her about it and reminding her that someday when she has kids, she will get combined birthday/mothers day gifts, so the jokes on her for hijacking my mothers days.
anyways, we kicked her birthday (my mothers day) festivities off by driving over to krispy kreme for a dozen of her favorite donuts. she may have even picked out a few of her siblings favorites.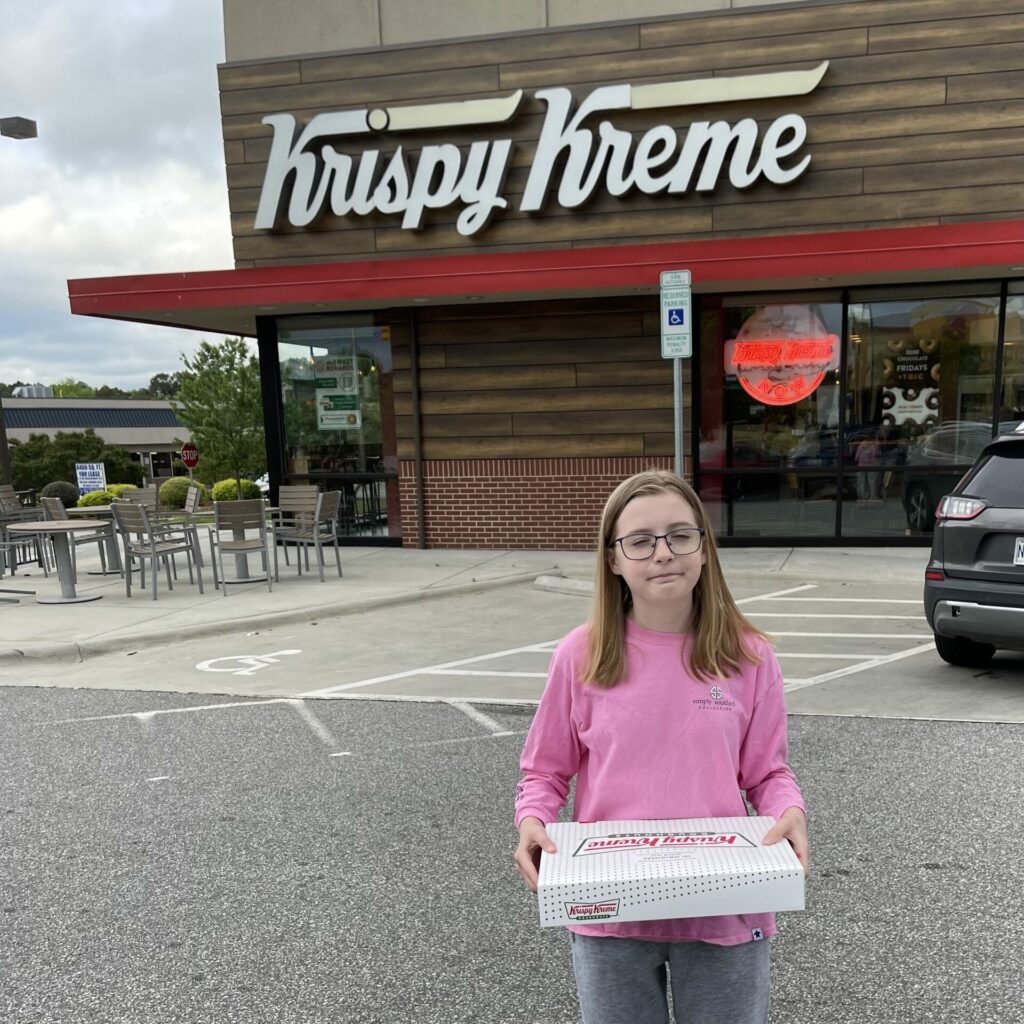 for her actual birthday cake, she chose cheesecake, and derek picked up a half cheesecake from midtown dessertery on their way home from church. i'm like 98% sure she chose cheesecake because she knows isaac doesn't like it and wouldn't want any. baller.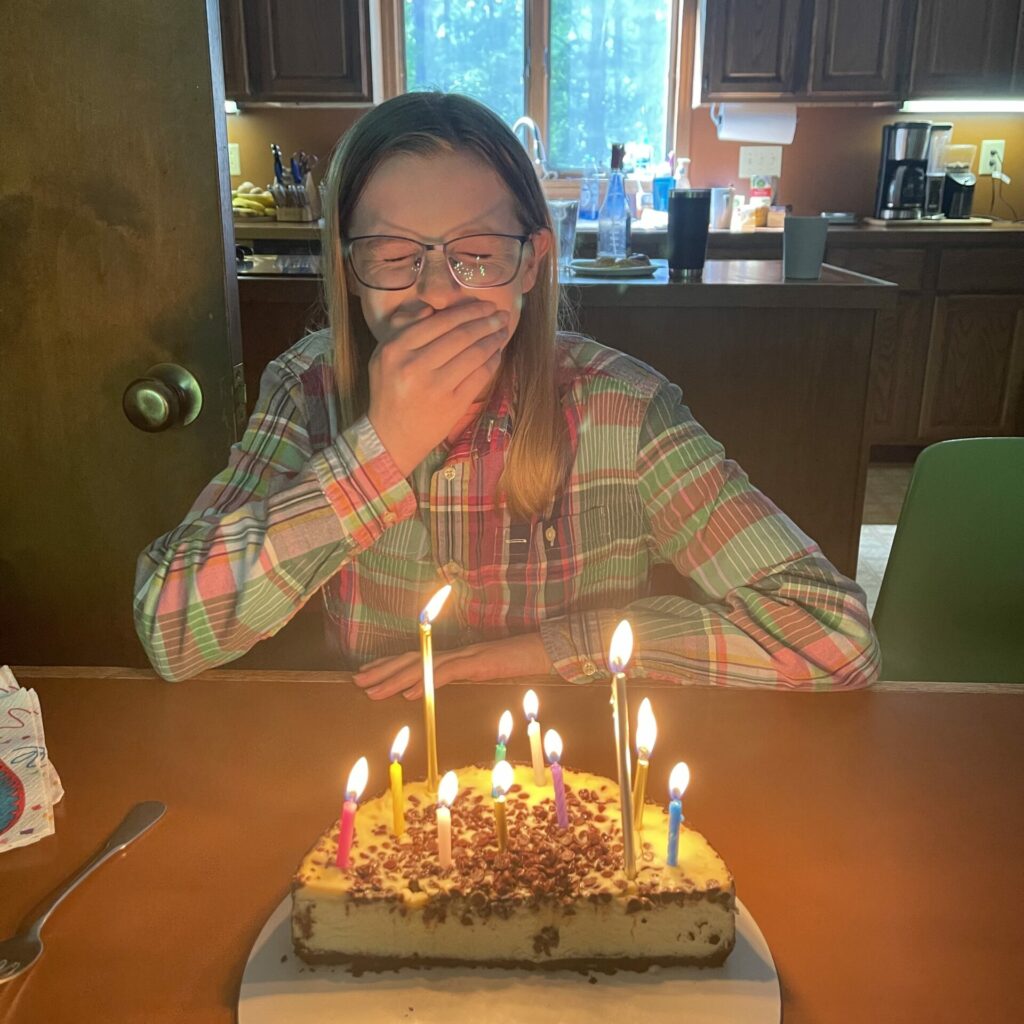 we gave her all of her chicken themed gifts, contributing to her flock of plush chickens to match current and future actual chickens. my mom hooked her up with some pretty epic chicken leg socks. then i forced her outside for her obligatory birthday day photoshoot.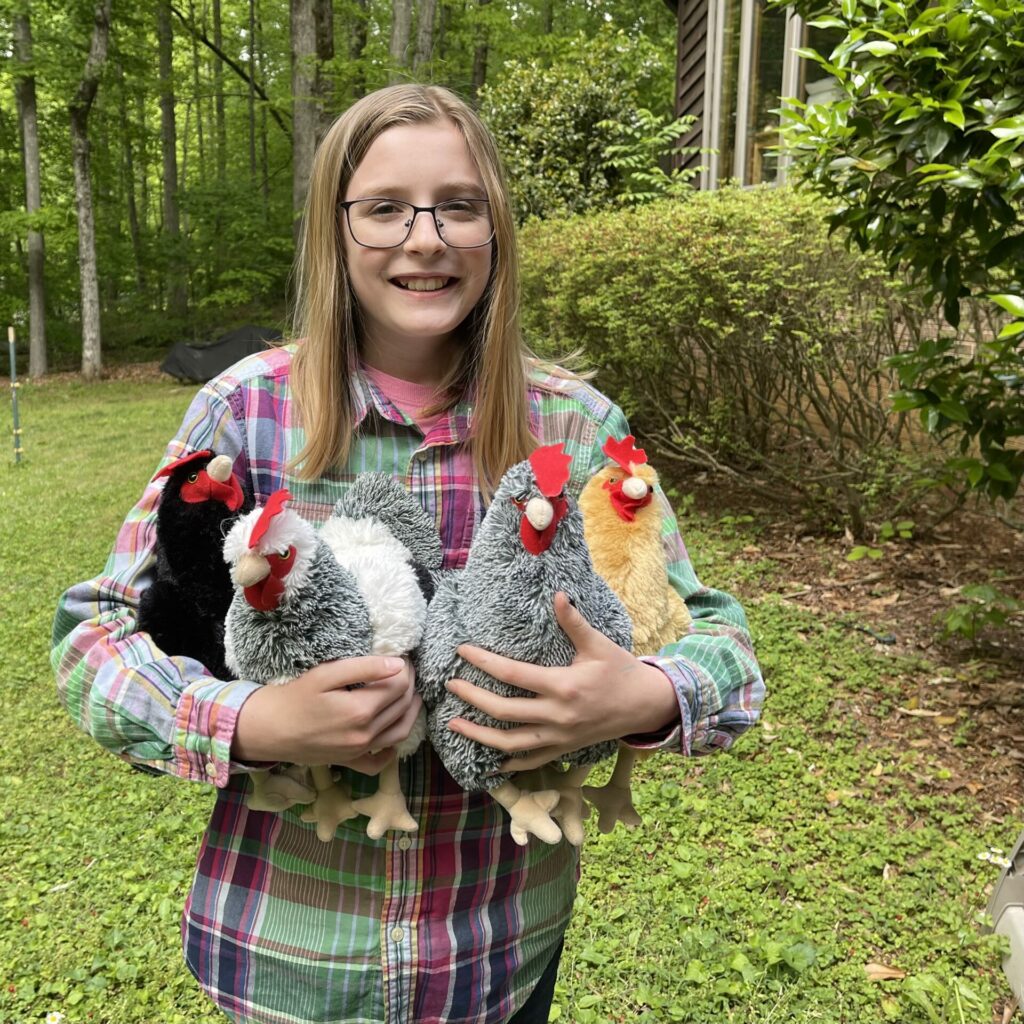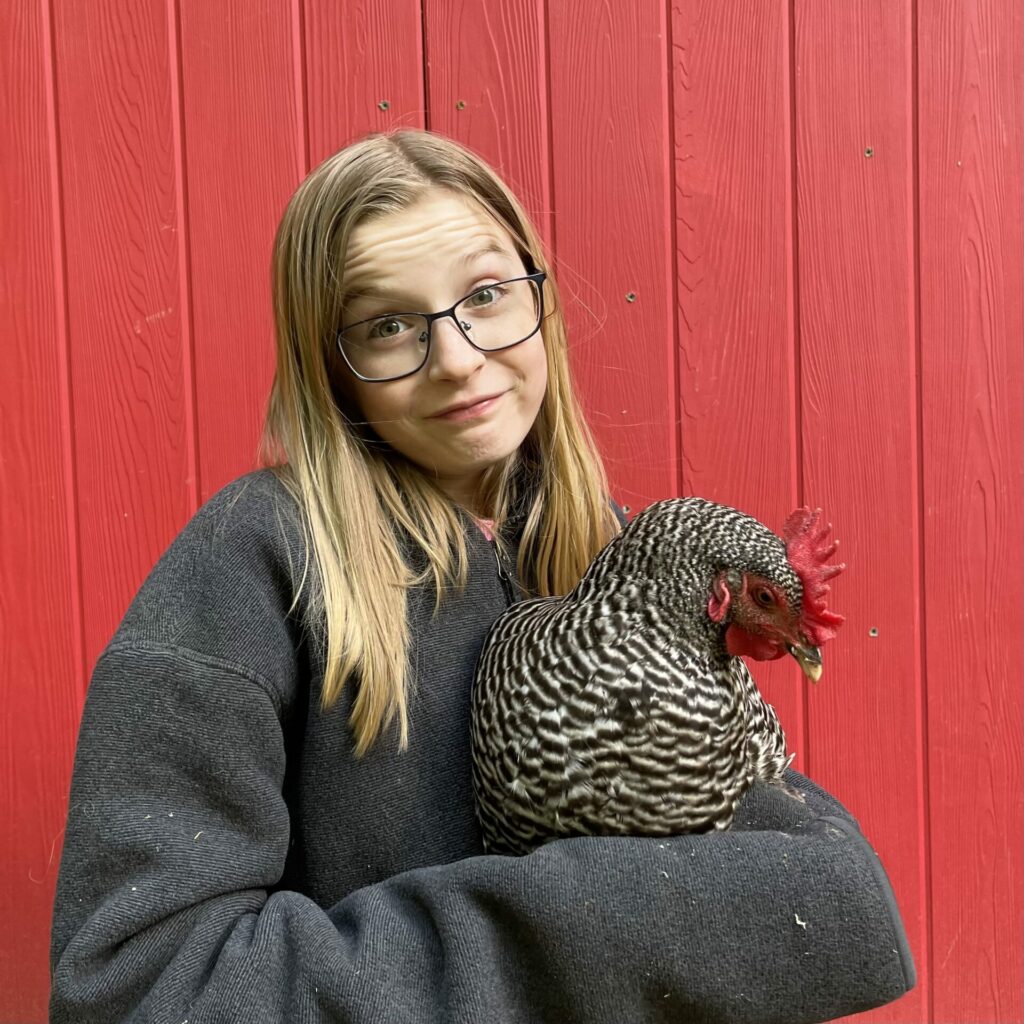 the big party was scheduled for the saturday following anna's actual birthday. between road life and covid, she has felt shafted by her last six birthdays, so she was really looking forward to an actual party, with no covid concerns, and lots of friends. the fact that she actually has a posse of friends after her first year of public school was even better.
her friend makenzie came for a sleepover on the night before the big party. they giggled and goofed off and were extremely patient with a particular younger sister who wanted to be a part of the action. they even helped me prepare the many dollar store decorations i procured at the last minute.
in the morning, we had a pancake feast, and then the friends began rolling in. in keeping with our chicken theme, anna requested chick fil a for lunch. seems morbid, but it was tasty.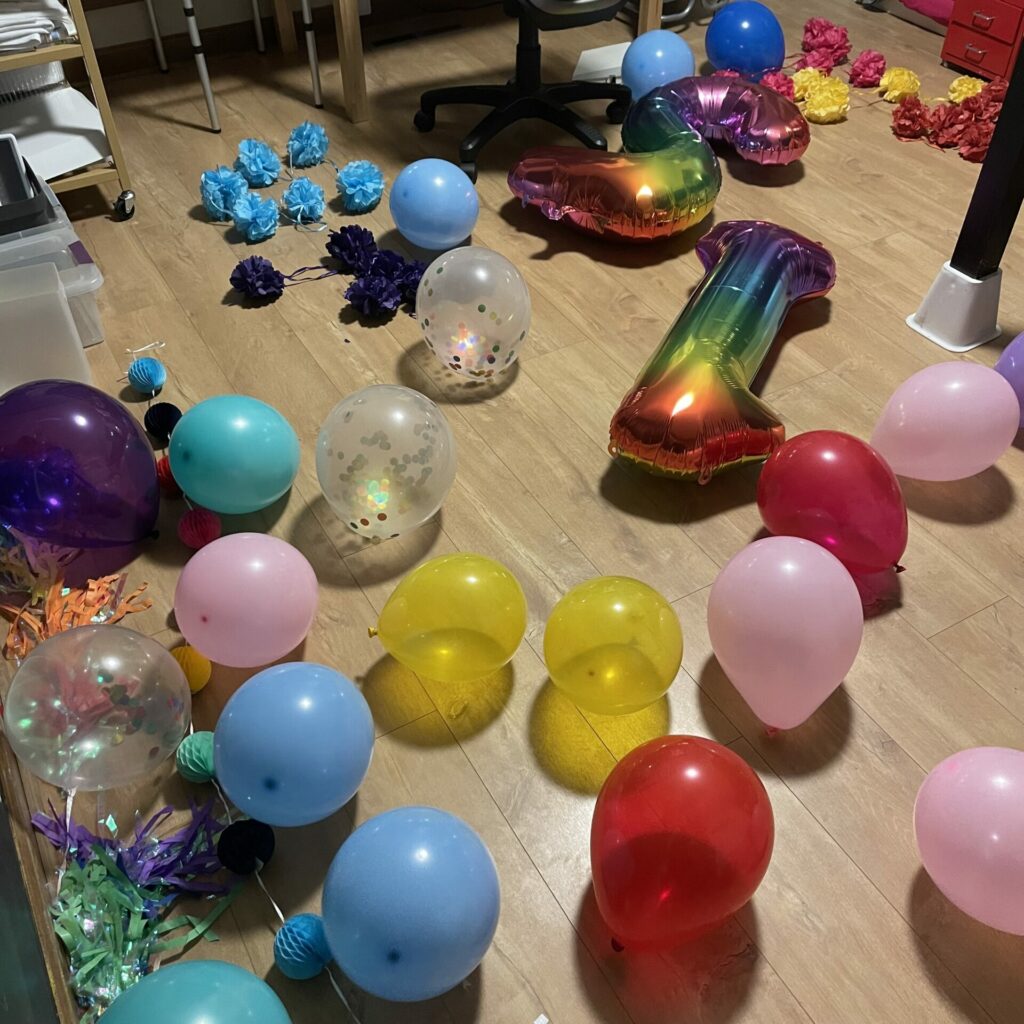 i had asked anna a million times if she wanted to plan some activities and she did not. left to their own devices, the girls ransacked some scrap fabric and notions, and made some chicken clothes, before heading out to the coop and performing a chicken wedding. it's so interesting to see them in this phase of life where they want to be/seem older than they are, and then they are out being total doofuses with the chickens.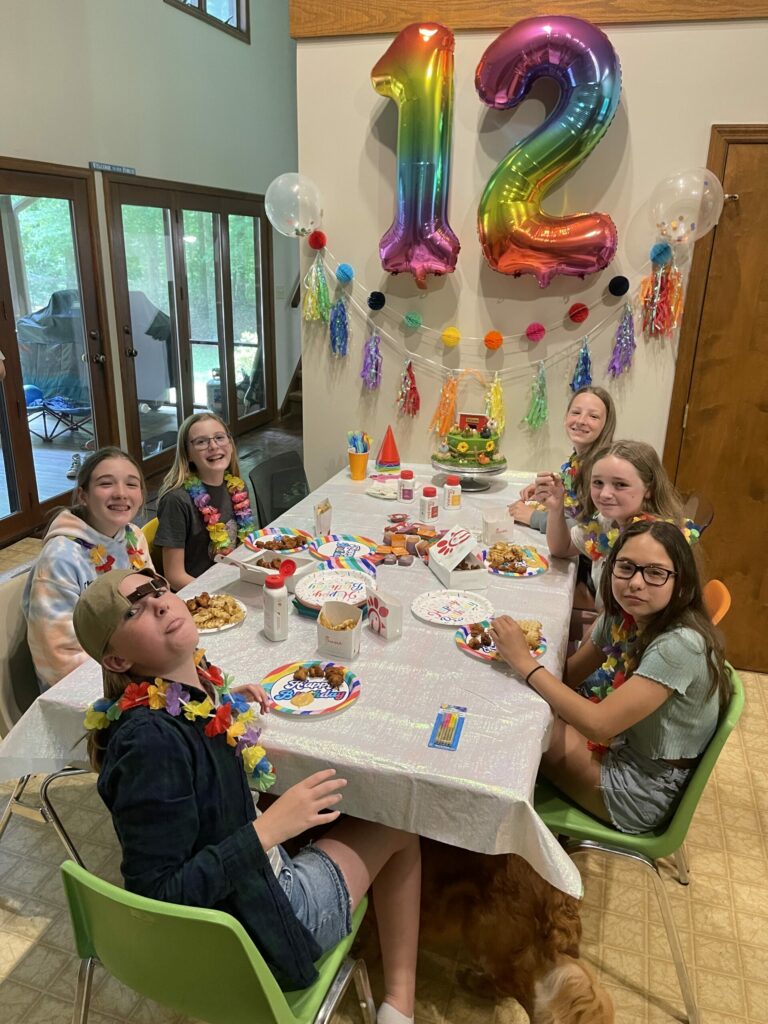 then, it was (chicken) cake time. singing always gets silly. obviously.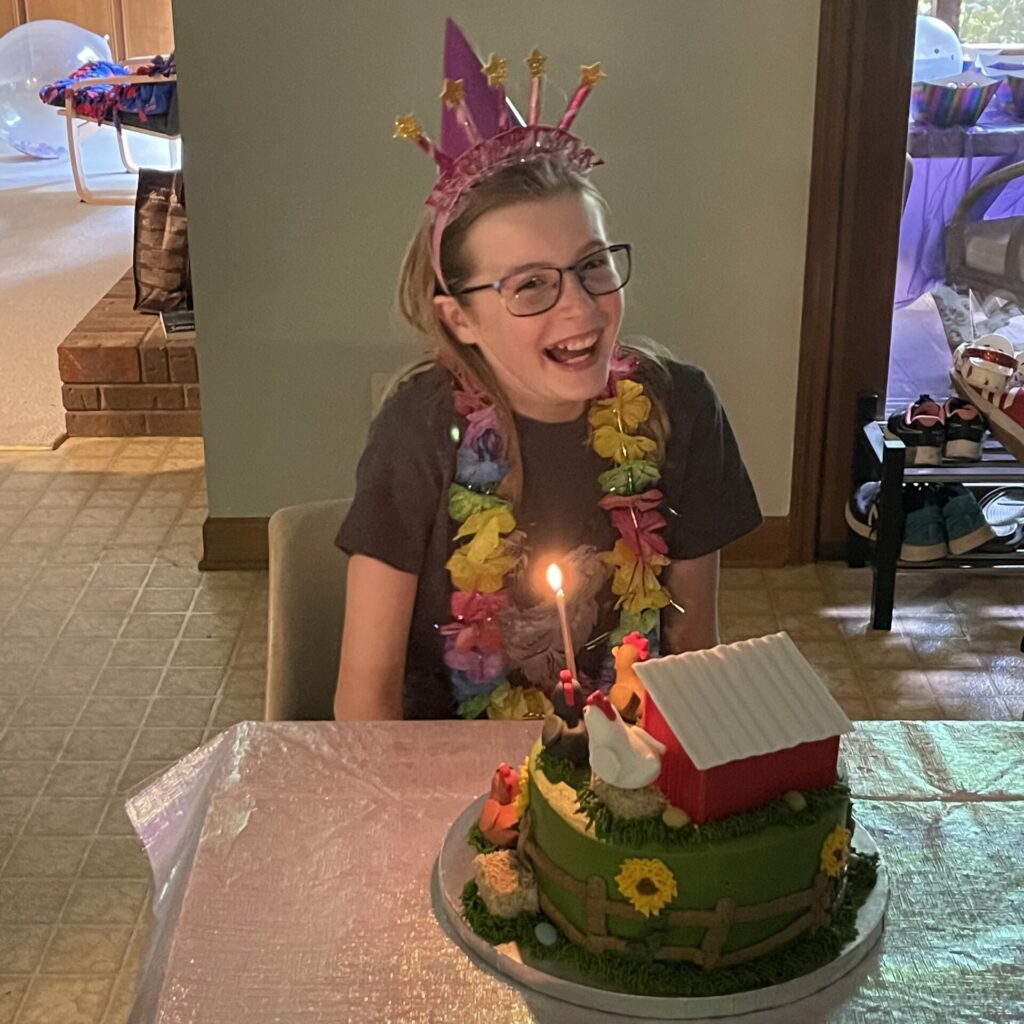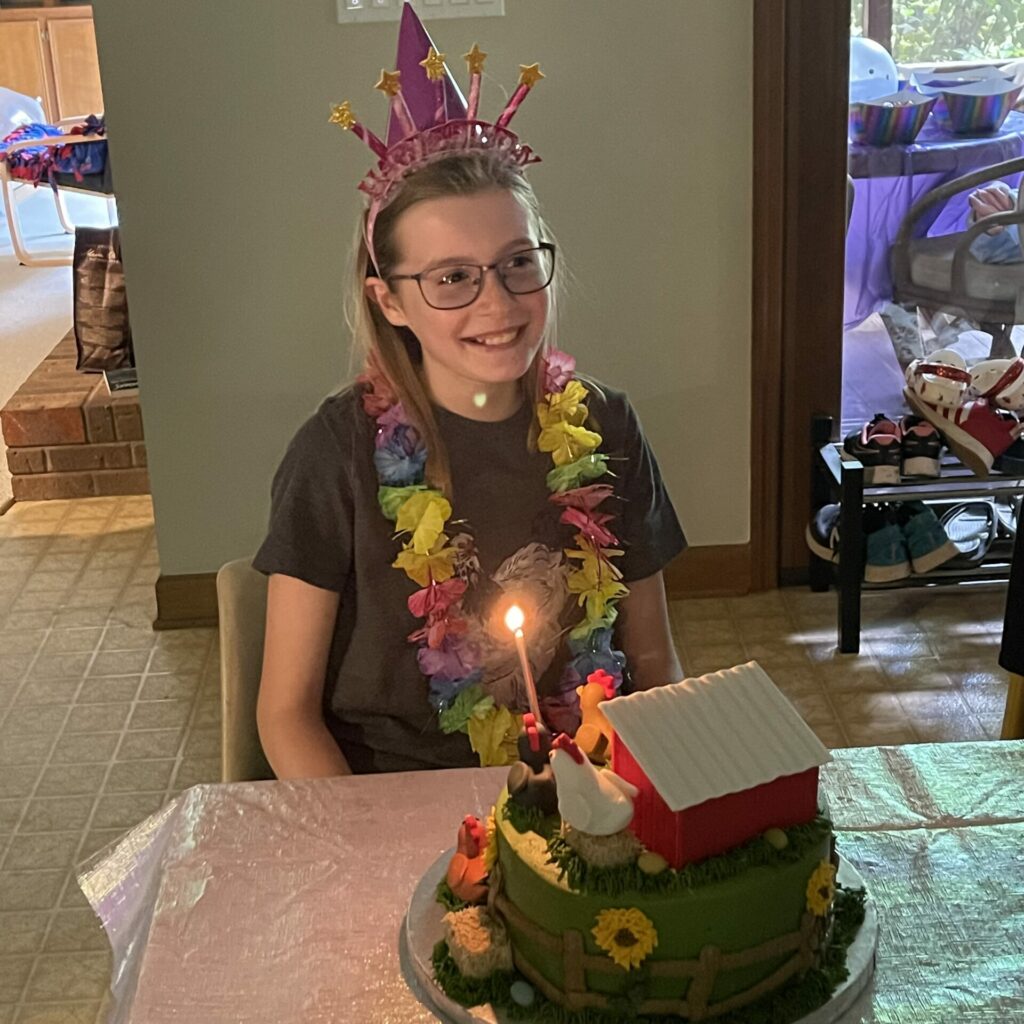 all of the girls (and our friends evan and maddie) gave anna chicken themed items or squishmellows. which are some random fad stuffed plushie item that i thought i had successfully avoided. i did not.

anyways. happiest birthday to the anna baby. hard to believe it's been 12 years already.
she's my nerdy and studious middle kid, who is interested in so many things.
her first year in school has been fantastic. she's made great friends, loves her teachers, and has gotten all A's. she's thoughtful. and funny (maybe weird). and the biggest slob you will ever meet. she loves to bake and paint and draw and write and hold family meetings. obviously. she loves chickens the most and she's super excited for the end of summer when we receive a carefully curated order of new baby chicks.
and now. only one more year until she's a teenager?!?!?