whelp. i've procrastinated it long enough. in august, derek and i embarked upon a 10 day trip to iceland, sans children, to celebrate our 20th anniversary. and i'm about to post a barrage of blog entries, with vague details from the epic but whirlwind excursion.
so, i'm actually going to begin on day zero. we drove ourselves to raleigh for a direct, overnight flight to iceland. it was all so exciting. but also. sleeping on a plane is hard. thankfully, there were lots of empty seats, so we were able to claim our own rows and get a tiny bit of shut eye, even if it daylight appeared at 3 am.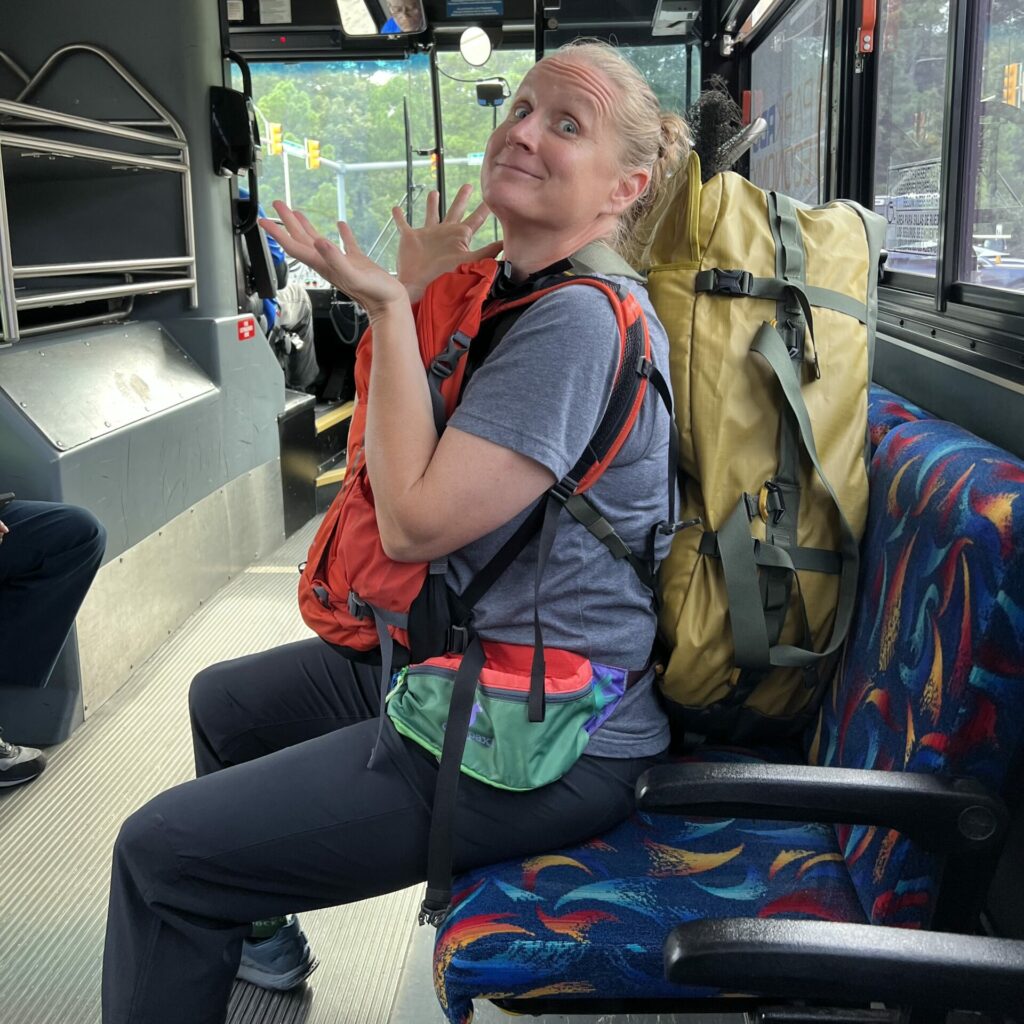 the flight was from like 8pm to 6am, but we lost several hours to time zone crossings (four i think), so we were running on pure adrenaline. after we picked up our camper van and settled in, our very first stop was a local bakery in keflavik. little did i know that when i randomly picked out a cinnamon roll type pastry with a name i couldn't pronounce, my life would forever be changed. it was the most delicious thing i have ever eaten and i spent the rest of the trip scouring bakeries and grocery stores in hopes of finding another…..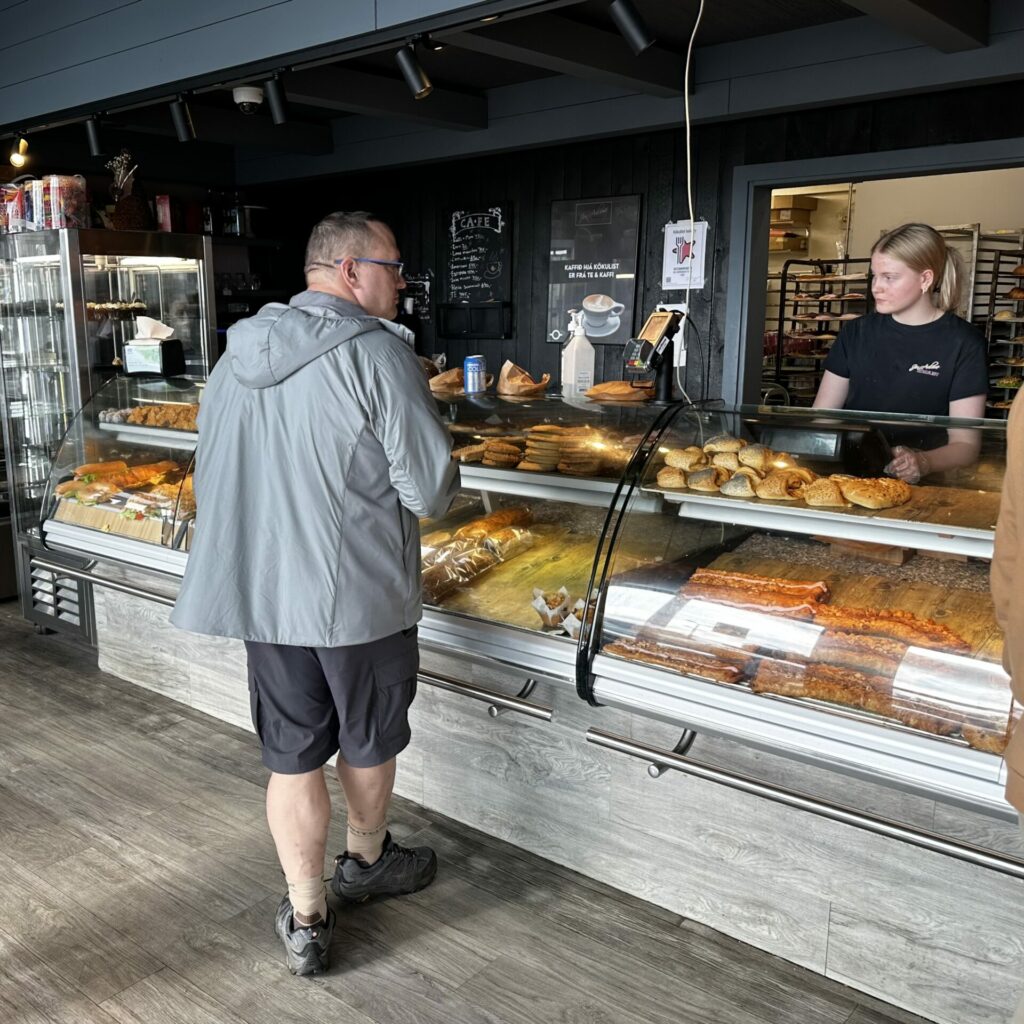 (we stocked up on groceries, obscenely priced groceries, and then headed off to our first adventure. there was a bit of a drive to get there, which was not easy for sleep deprived, travel weary folk. specifically derek who handled ALL of the driving.)
anyways. our first stop was the reykjadalur thermal hot springs. it was about a 2.5 mile hike to a popular spot where a hot (super hot) spring feeds into a river. the hike wasn't my favorite, especially the part where we had to move aside for large groups of horseback riding tours, which also meant we were constantly dodging manure along the way. but, the scenery was pretty and different, so there's that.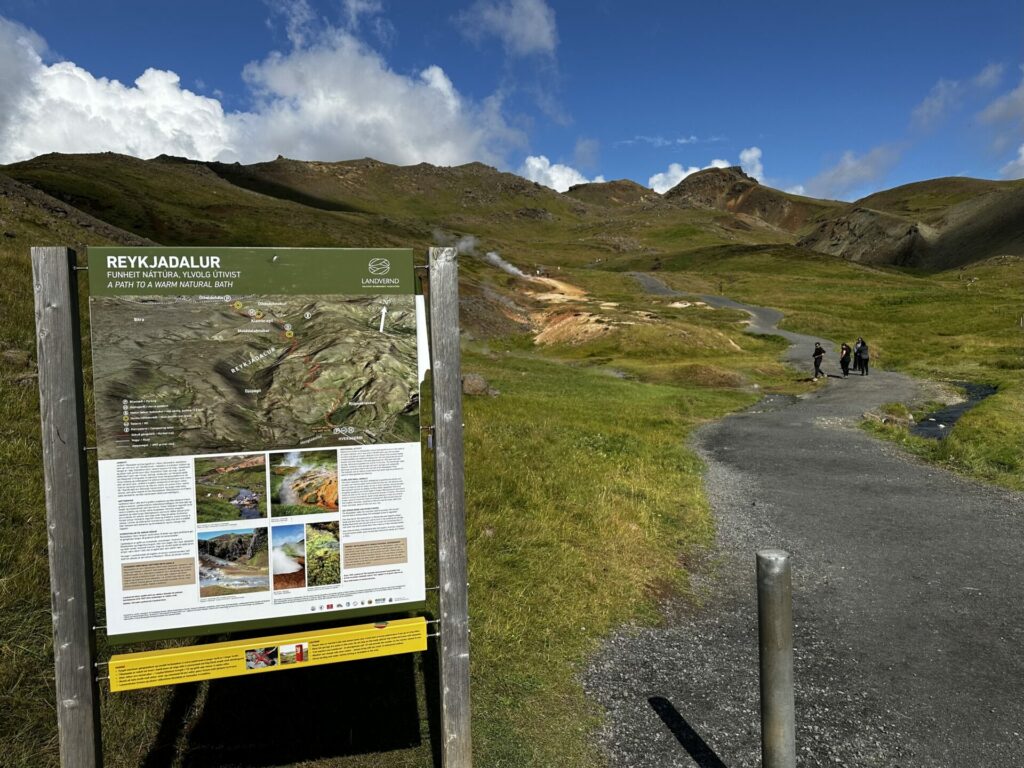 when we were almost to the river, we had our first up close encounter with an ambivalent iceland sheep, who grazed along the trail as hikers strolled past.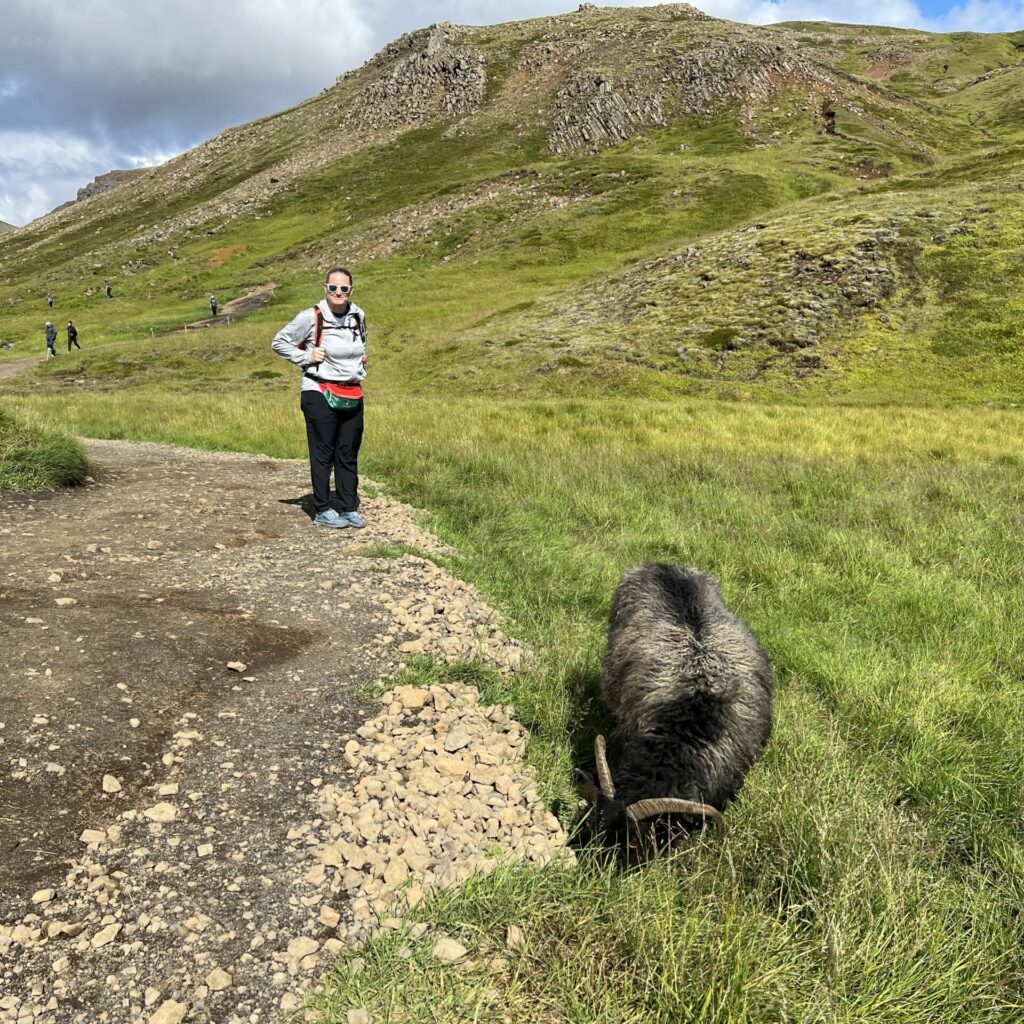 and then finally, we reached our destination, a long stretch of the river, heated to varying degrees of comfort (discomfort) but the hot spring feeding into it upstream. as you might have noticed, we wore hiking clothes for the trek in, and in the photos below, we are wearing swimsuits. you might also notice there are no private changing areas. we had to abandon our modest american cultural norms, and join in with the dozens of foreign tourists who were unabashedly stripping naked around us, and make the wardrobe transition in full daylight.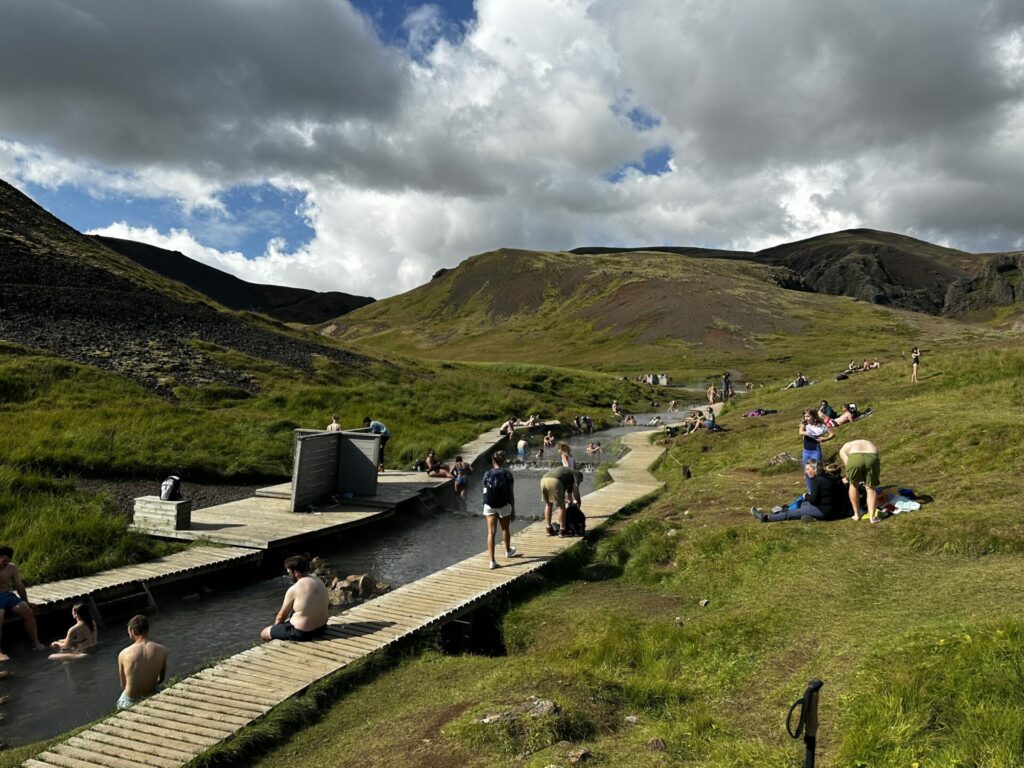 we found ourselves an uncrowded spot with a tolerable temperature and settled in for a bit. it definitely felt lovely after the long flight, drive, and hike.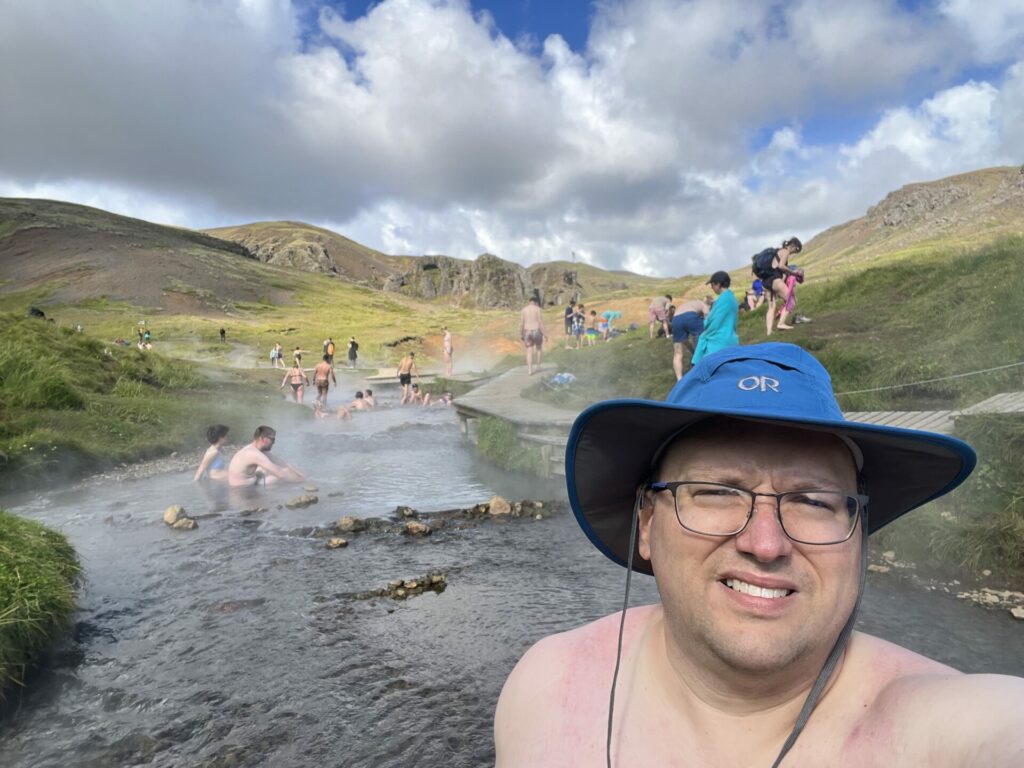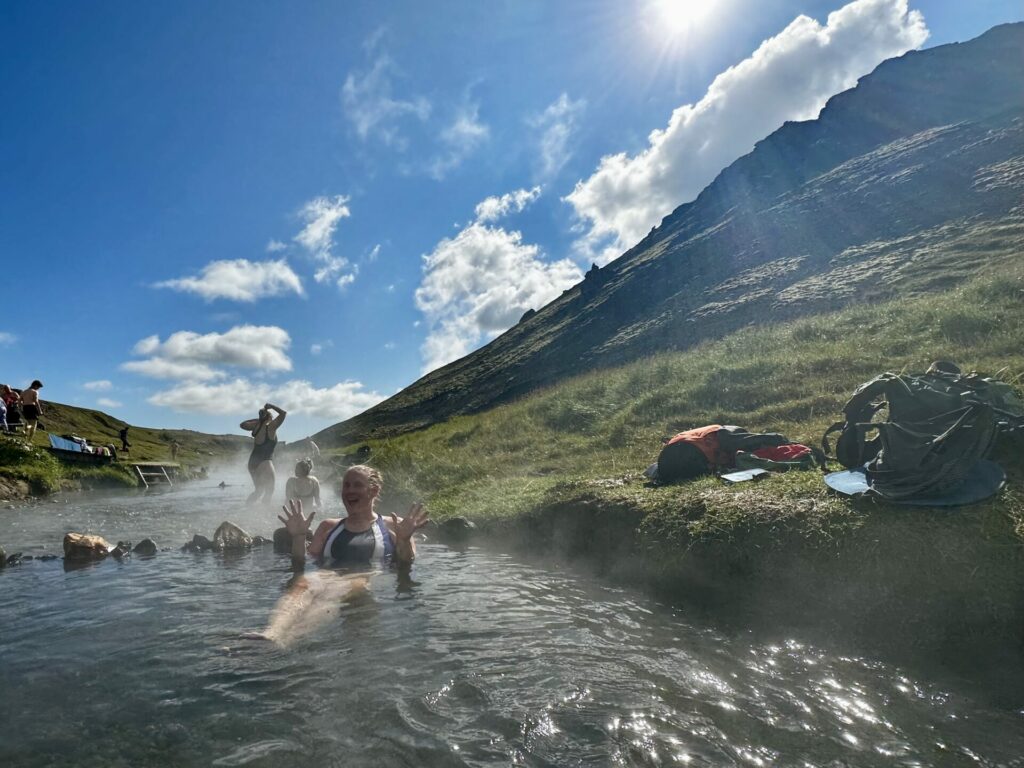 eventually it was time to dry off and awkwardly change back into hike gear and make our way back down. we were happily strolling along, stopping for all the scenic views….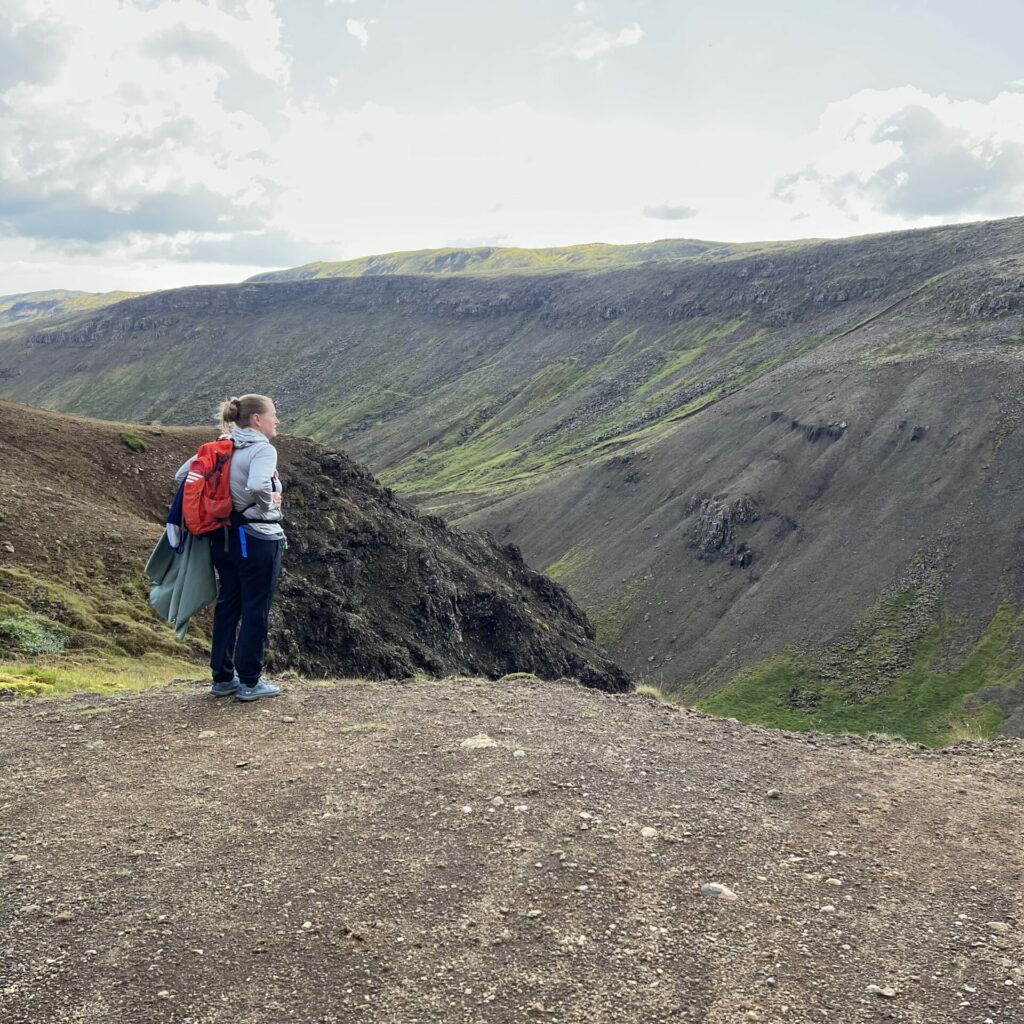 …when we encountered our first of many infamous (and quite common) icelandic sudden weather changes. clouds rolled in and the skies opened up and we spent the last 2ish miles straight TRUDGING down in the rain and hail. it was miserable and wet and cold and a good lesson to always pack full rain gear.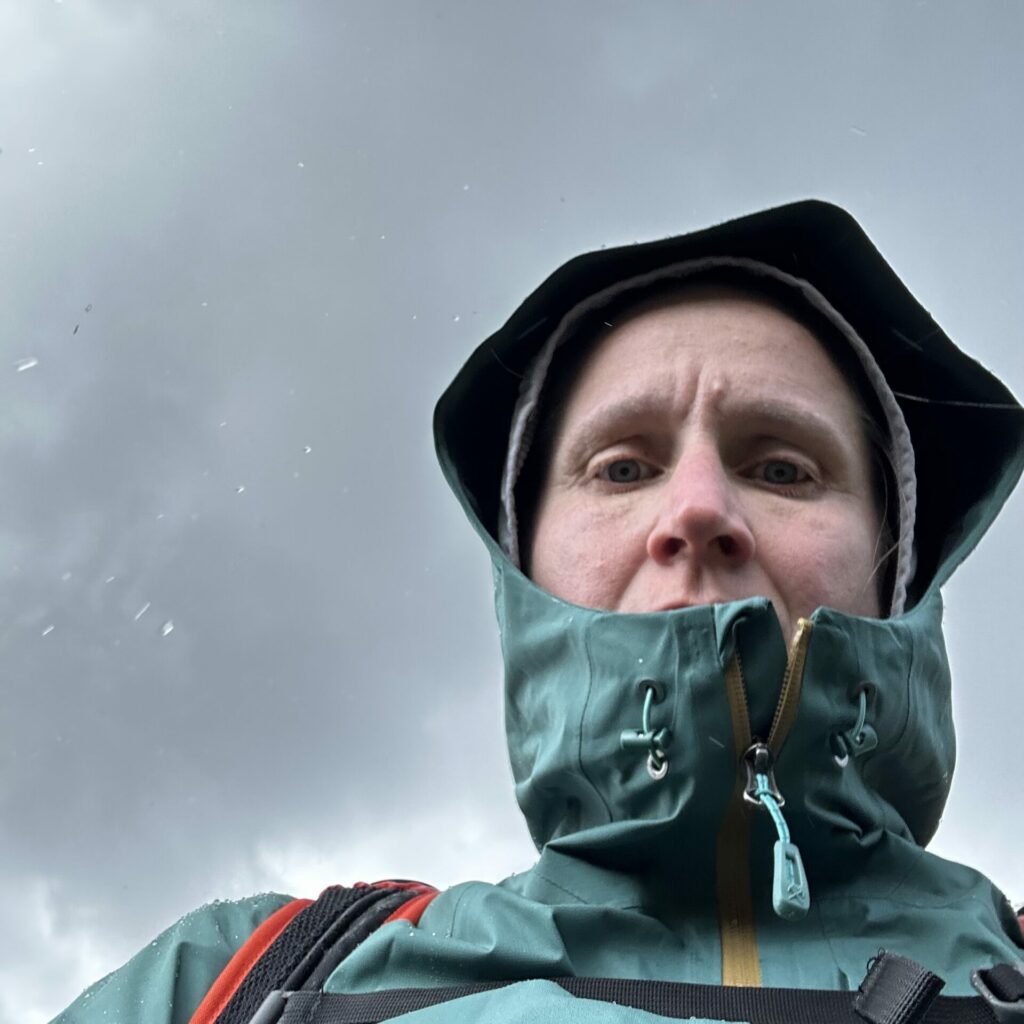 back at the campervan, we changed into dry clothes, and headed towards our first campground. but first, a little detour to a waterfall that served as the film location for a scene in game of thrones. i do not know the name. 🙂 it was a quick little hike down for some photos and we were on our way.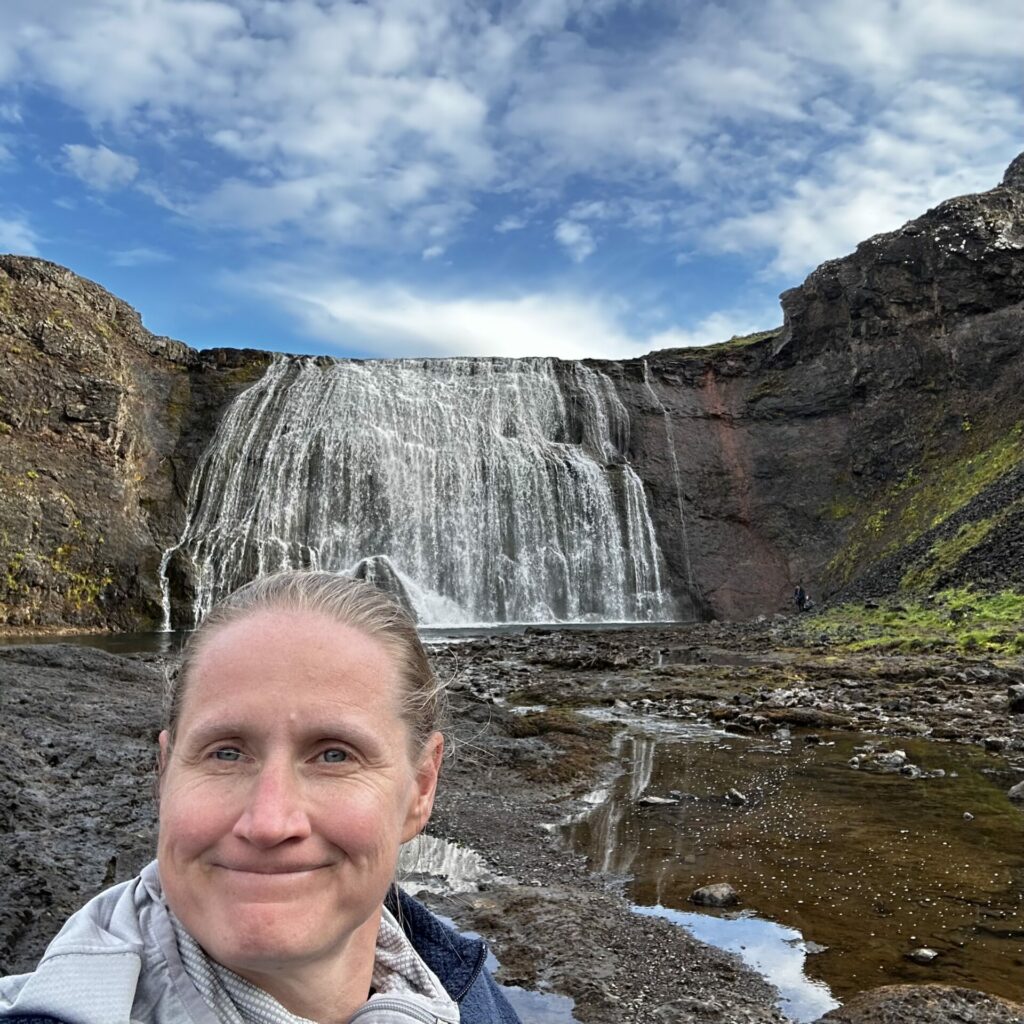 when we made it to the campground in thingvellir national park, we hung out our wet clothes, turned our dinette into a bed, probably brushed our teeth, and promptly fell fast asleep and slept like ROCKS.