awhile back, i made this quilt for derek's mom: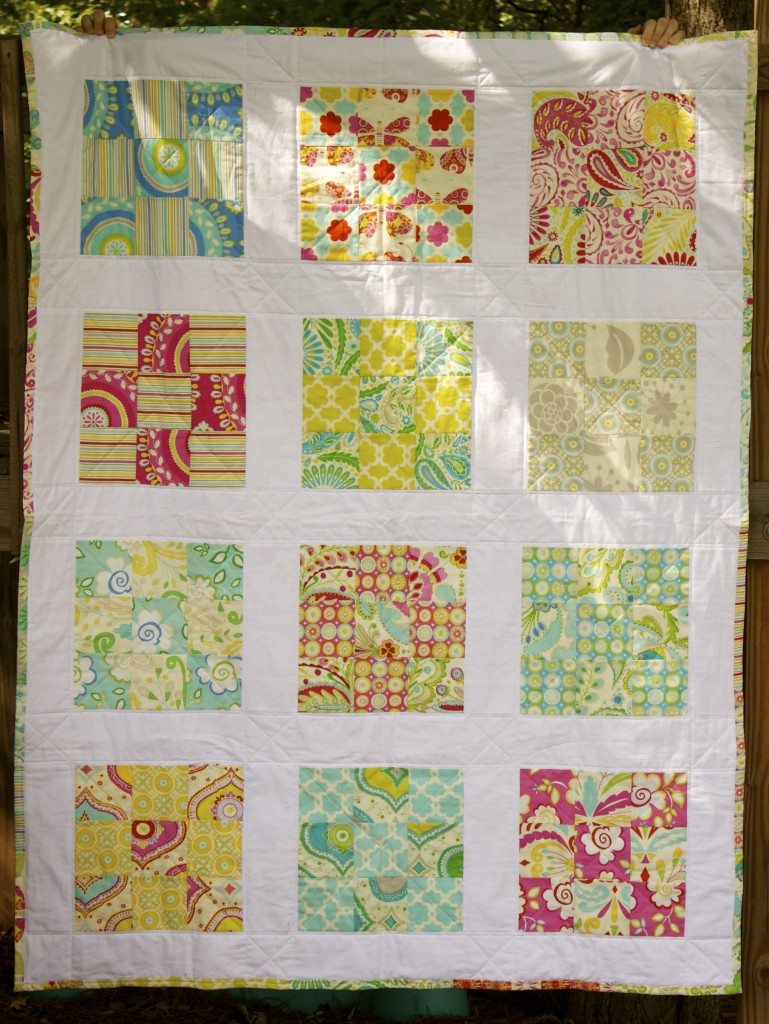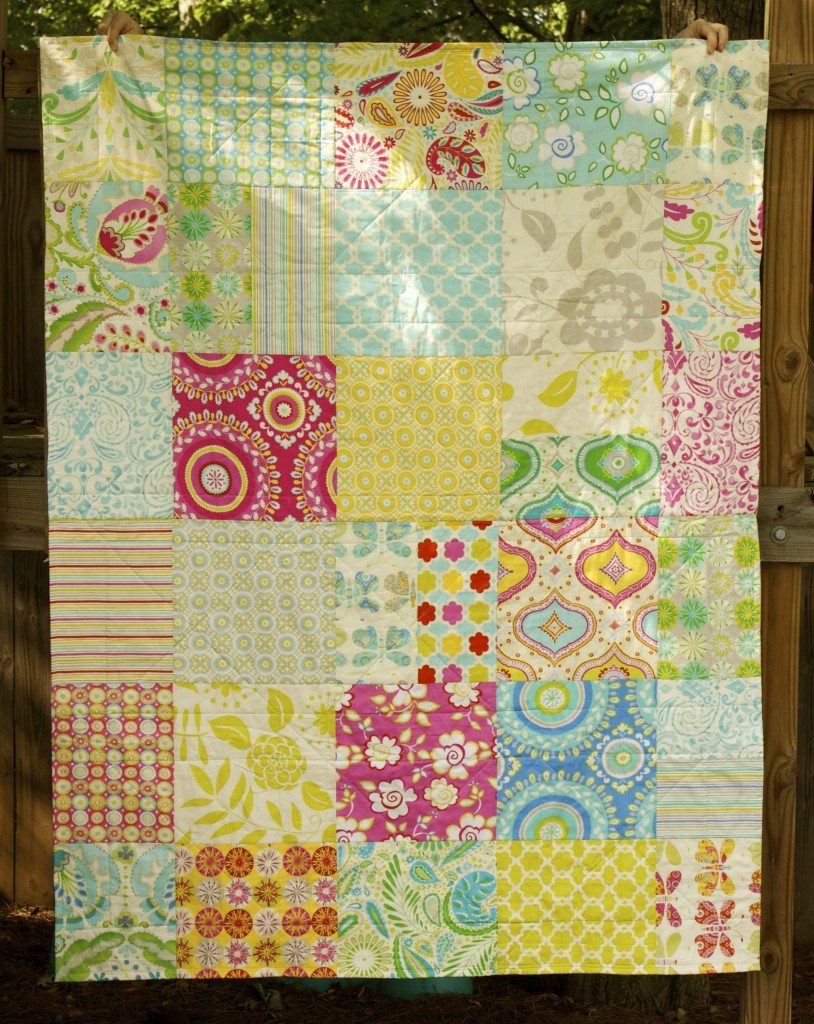 when she put it on her bed, it was obvious that some new throw pillows were in order. the old ones were green, and not a green that matched this quilt's green in any way. so, i picked up some pillow forms from ikea and hacked up some scraps. i made the first throw pillow a few months ago, but i don't think i posted it. it was my first ever pillow, so i kept it simple. 🙂

the other day, while ike was on a playdate and anna was (not) sleeping in her bed, i sliced up some different width strips and pieced the second pillow. i finished it up the next day, during naps, and now i'm an envelope pillow pro…

i had been wanting to do some sort of faux herringbone type block for a while, and the pillow was the perfect experiment…
ok. that's all about that.